APK-60 Effervescent Tablets Packing Machine
APK-60 Effervescent Tablets Packing Machine
APK-60 Effervescent tablets packing machine is suitable for packing effervescent tablets into individual tubes. All of the equipment adopts programmable controller centralized control, optical fiber, photoelectric detection, etc., which has stable performance and reliable operation, and can be operated automatically. When there is no film, bottle shortage, cover shortage and other conditions, it can alarm and stop automatically. The contact part of the equipment and tablet is made of 304 or 316 high quality stainless steel, which is in full compliance with GMP requirements. It is the most ideal equipment for pharmaceutical factory, health care product factory, food factory effervescent tablet packaging and similar packaging.
APK-60 Effervescent Tablets Packing Machine Main Composition and function:
1.Automatic Tube Feeder: Manually put the cover into the tube feeder, and the vibratory will automatically send the cover to the fixed gland position according to the set direction.
2.Film feeding track: send the rolled film to the bottling position.
3.Film feeding part: when a bottle is detected, the film feeding cylinder pushes the film into the bottle.
4.Bottle loading part: manually put the bottles into the bottle storage bucket in one direction, and automatically arrange the bottles into the loading position in sequence by swinging the bottles.
5.Automatic cap pressing: when the bottle is detected and filled with tablets, the capping part will automatically press the lid into the bottle mouth. No roll, no cover, and automatically remove the bottle without cover.
6.Electric control part: the whole operation process of the equipment is controlled by PLC and executed automatically in sequence. When there is a lack of a package, it will automatically alarm and shut down.
1.Complete independent research and development, using advanced technology manufacturing, and select high-grade parts, electrical components, equipment and tablet contact parts are all made of 316 high-quality stainless steel materials, meet the GMP requirements.
2.Precision indexing mechanism is used for indexing, and stepper motor, photoelectric, proximity switch and PLC are centralized control.
3.It can automatically alarm and stop the machine when there is no piece, bottle or cover.
4.It can automatically remove the few pieces, remove the cover if it is not good, and do not load or cover if there is no bottle.
5.Automatic film arrangement, film loading, capping and bottle discharging are realized, with reliable action and stable performance.
| | | | |
| --- | --- | --- | --- |
| Power | 2.5KW | Tablet Quantity | 8-30 Pcs |
| Voltage | 220v/50Hz,60Hz | Output | 50-60 Bottles/min |
| Compressed Air Usage | 0.6Mpa,0.24Mpa | Dimension | 3300*2000*1750mm |
| Suitable Tablet  | φ12-30mm | Weight | 1000KG |
| Tablet Thinckness | 3-8mm |   |   |
                                                   Get in touch with an expert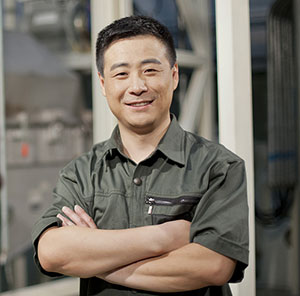 We´re looking forward to find the suitable solution for your product. Please contact:
Andrew Yang
Engineer Director
Phone: +86 189 7157 0951