Your Premier Premade Pouch Filling Machine
Automatically Open, Fill and Seal
Various Fillers Integrated Available
Hygienic Construction Easy Clean
AIPAK Premade Pouch Filling Machine
AIPAK Premade Pouch Filling Machines fill and seal already premade custom pouches,that no roll stock film is required to make the pouches.From versatility and layout or premade pouch packing,AIPAK premade pouch filling machines can be divided into two models:horizontal models and rotary models.With durable stainless construction,AIPAK premade pouch filling machines are easy to operate and maintain,and it also can be easily integrated with scales,infeed and outfeed conveying equipment and more other devices.
AIPAK Horizontal Premade Pouch Filling Machines
AIPAK APK-130S horizontal premade pouch filling machine is a fully-automatic packing machine, which is widely used for food / beverage /cosmetics/chemicals/pharmaceuticals packaging.It is suitable for filling packing different liquid, paste and cream products such as water, oil, milk, juice, ketchup, tomato sauce, peanut butter, honey, mayonnaise, liquid detergent, shampoo, body washing  and other non free-flowing liquid when equipped with different filling machines like Piston Pump Filling, Peristaltic Pump Filling, Haibar Pump Filling. 
Easy computerized specification change
Stable pouch advance with less deviation
Big torquemoment of pouch advance
AIPAK APK-180s premade pouch filling machine is controled by PLC,which can suitable for filling of powder,granule,water and viscous liquid.It also can be used for three-side and four-side sealing.Widely use in food, pesticide, medicine, daily chemical and other industries.With PLC programmable computer controller , touch screen, photocell sensor, encoder and inverter with high integration guarantee reliable operation.The machine easy and fast adjustment of change over, smooth performance and low noise, perfect package appearance, Sensible safety device and no pollution during production.
Advanced photoelectric sensor tracking system
Independent digital temperature controller
Wide packaging products
AIPAK APK-200 premade pouch filling machine is professionally applied to the requirements of packaging.Through a multi-station to complete a series of actions such as bagging, opening, printing, filling, and mouth of the bag, it is suitable for various particles, liquids, powders and other materials. It is widely used in food, medicine,chemical, hardware, toys and other industries. It can be used with various filling devices such as screw scales, linear scales,and combination scales.
High speed&Stable
Low noise&Easy clean
If pouch not full open, No fill, No seal
APK-210Z series premade pouch filling machine is suitable for filling different products such as powder, granule, candy, tablets, liquid, viscous liquid, cream etc. It is applied to a wide range of packages, such as pre-made Pouch, stand up pouch, zipper pouch, spouted pouch, and shaped pouch etc.It can complete pouch forming, feeding, measuring, filling, sealing, date printing, nitrogen filling, counting, finished product delivery.
Dual filling station
Reduce filling time by half
Improved filling accuracy
APK-210D premade pouch filling machine can be used for various preformed bags, such as three side seal bags, stand-up bags, ziplock bags, gusset bags, etc. to complete automatic bag pick-up, bag open, fill product into pouch bag, seal pouch bag and finished product output. It is suitable for all kinds of food packaging, such as coffee, frozen food, biscuits, Cereals, nuts, powdered materials, candy, etc. It can be used with screw scale, linear scale,combined scale and other filling equipment.
Ensure seal with good appearance
Higher adaptability of film material
Ensure seal strength,no leakage
AIPAK APK-240S premade pouch filling machine is suitable for pharmaceuticals, food, household chemicals, powder and graininess for the packaging of juice, candy, spice, pillow beans, seeds, ect. It can load pouches, open pouches, insert the products, emboss, heated closures automatically. The machine is equipped with a series of sensors and automatic protective devices to assure the machine runs safely and effectively. It can connect with the Powder Making Machine, Box Packaging Machine, Shrink-Wrapper, etc., to form a Packaging Line. Use the precast bag with perfect pattern and sealing.
Heat sealing, with detection
Pouch manipulator picking from bag slot
Pouch opening, with pouch-open detection
AIPAK APK-280S premade pouch filling machine adopts linear design.Accurate metering, automatic bagging and bag opening system can be customized according to the actual situation. Stirring the material in the lower barrel (the barrel can be heated or not heated), the feeding amount is easy to adjust, and the sealing intelligent temperature control system (Japan Omron temperature control system).It can save a lot of labor and is a device that reduces production costs.This model is mainly for the special research and development of products with fluid paste, food sauce and other products.
Good performance&compact structure
Simple and convenient operation
Low energy consumption
AIPAK Vertical Premade Pouch Filling Machines
APKRL-GD-ZK130G rotary vacuum premade pouch filling machine will finish a series of packing material feeding, weighing filling, pouch offer, opening, vacuum, sealing, date coding function.All parts is SUS304 comply to food safety grade. The working principle is automatic combination weighing filling vacuuming sealing, this will make the weighing much accuracy and higher packing speed.
Simple and convenient operation
Wide packaging range
Good sealing quality
APKRL-GD-ZK130J food vacuum premade pouch filling machine is composed of two rotary machines (filling system and vacuum system respectively), and the vacuum system is a continuous rotary motion.The size of the packaging bag can be changed quickly and the bag width can be adjusted automatically.The machine meets the sanitary standards of food processing machinery, and the parts on the machine that come into contact with materials or packaging bags are made of 304 stainless steel or other materials that meet the food hygiene requirements to ensure food hygiene and safety.
Easy to operate
Fully automatic packaging
Packaging bag can be changed quickly
APKRL-GD-ZK130 vacuum premade pouch filling machine can be combined with weighing machine and liquid&paste doser in the vacuum chamber,that can be checked through the transparent plastic vacuum shell lids.The premade pouch filling machine uses high technology such as micro computer display and graphic touch panel, the machine can be easily operated and maintained.
Error position display
Can be washed by water and brushed by cloth
No bag , no filling
APKRL200-G premade pouch filling machine consists of two rotating bodies (filling system and vacuum system), and the vacuum system is continuous rotating motion.It can quickly changes the bag specifications, and the width of the automatic bag device can be automatically adjusted once.The premade pouch packing machine sealing method adopts instant heating water cooling method, so as to achieve the seal is more smooth and beautiful.
Convenient to operate
Meets the hygiene standards of food processing
No filled bags can be recycled
APKRL200-Y Premade pouch filling machine is applicable for filling liquid in premade spout pouch and capping, applies various type spout pouches, regular or irregular , flat or stand up pouch etc.Adopt PLC & HMI Control Integrated, the machine is easy for operation and troubleshooting.Equipped with frequency converting the motorized system to enable the excellent performance of driving.
Carbon steel main structure
Premade spout pouch feeding
Automatic spout cleaning
APKRL-200C premade pouch filling machine is suitable for large and medium size production industries.Typical advantages of preformed pouch packaging system are minimum material wastage, easy product and bag size changeover, better sealing property especially for boil-in-bag and pasteurize bag products, excellent packaging presentation. Versatile and suitable for all types of preformed bags packing including side seal bags, fin seal bags, gusseted bags, block bottom bags, zip-lock reclose bag, stand-up pouch with or without spout etc, only by quick adjustment without size parts change over .
Operators' friendly in design
Easy to clean and low in maintenance
Complying with GMP standard
Packaging Everything With AIPAK Premade Pouch Filling Machines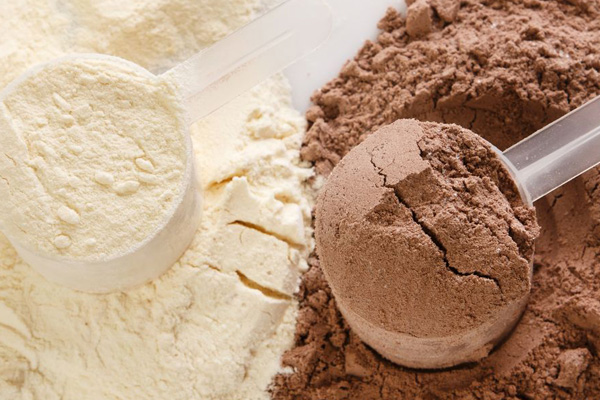 Powder Products
Premade pouch is available with all kinds of free-flowing and non-free-flowing powders like bady-food powder,coffee,flour,spices,salt or instant drink mixes,as it will protect all these powders from mositure and help them maintain their properties.Apart from that,premade pouch is also widely used to packaging non-food powders like chemical additives or detergent powder,etc.However,powder packed by premade pouch may vary,depending on the types of powder,its flowability and bulk density.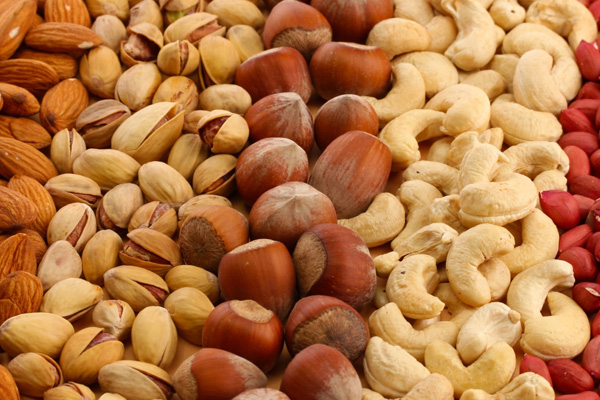 Snack Products
Premade pouch is available with all kinds of snack products like nuts,chips,chocolate balls,dry fruits,bisucit,etc.It will keep these snakc products fresh as well as protect them from mositure.Actually,premade pouch is more than that,as a stand-up pouch is more appealing on the shelves and is more popular among consumers with its practicality.Nowadays,the use of flexible premade pouch has become more and more popular among consumers,you pack any kinds of snack products with one single AIPAK premade pouch filling machine!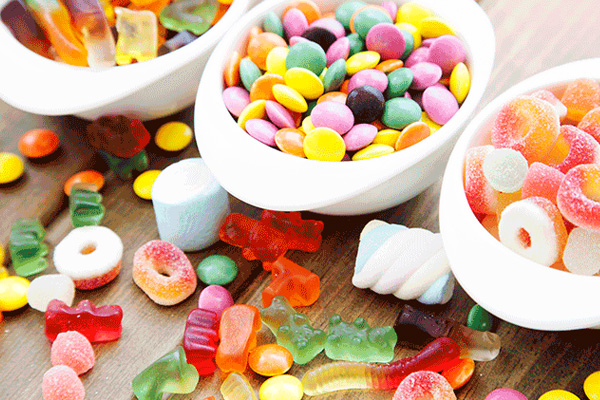 Candy Products
Premade pouch is available with all kinds of hard or soft candy products,as it will not only help to keep the candy for a long durartion,but also protect them from humidity and any kind of damage.Apart from this, you will get candy pouch packaging in contemporary and eye catching designs of alluring colors, which cast a magic spell on the mind of end users immediately.So meet AIPAK various premade pouch filling machines to make your candy more appealing and withstand the wear and tear of shipping, storage, delivery, and shelving.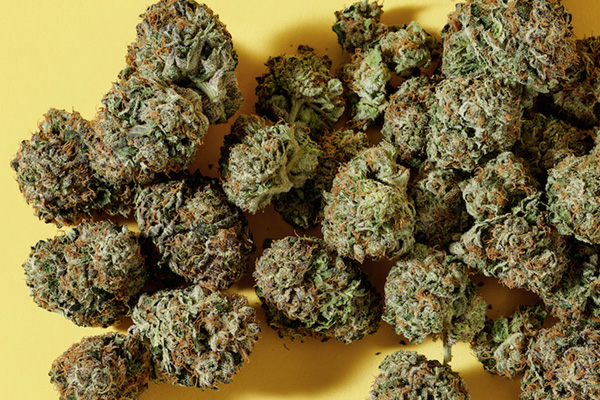 Cannabis Products
Premade pouch is available with all standard infeed of cannabis products,as it will help to block all harmful impacts like moisture,oxygen and UV light.So premade pouch will be the best packaging for any dry cannabis products,that inslude the marijuana itself and cannabis edibles.A premade pouch with stand-up will make get more practical,convenient and reliable packing solutions for your cannabis products.You will also get your marijuana pouches printed with the serialization codes on.As marijuana products are sensitive to high temperatures,AIPAK premade pouch filling machine will also cool the area of the pouch that got heated by sealing with the help of a seal cooler.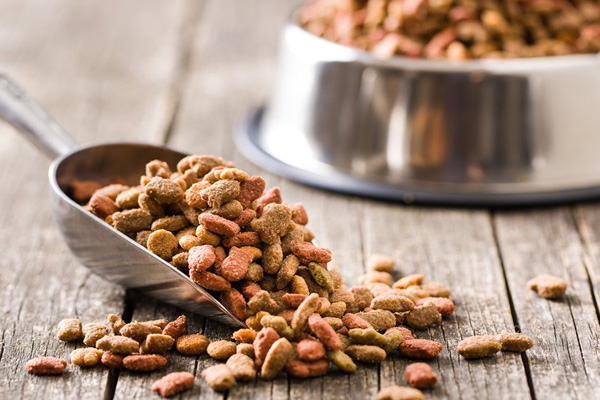 Pet Products
Premade pouch is available with all kinds of pet food or pet products,whether it is pet  food granules,detal sticks or bird seeds.A secondary packaging or single portioned pet meals will also use this premade pouch,as it will protect all these pet products from mositure all well as keep them fresh.Actually premade pouch for per products is more than that,a stand premade pouch will be more appealing and it is also the most practical container for pet products,it will be more convenient for your consumer and it will be easy for transportation.Now the use of premade poushes in pet products has become more and more popular,with one single machine,you will be easy to package your animal products.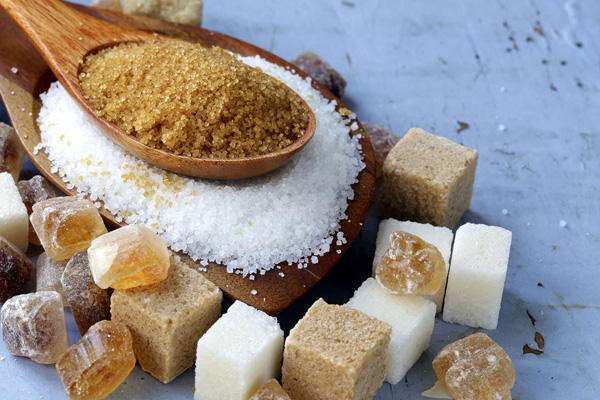 Granule Products
Premade pouch is the most ideal packaging for free-flowing and non-free-flowing granules products,like salt,sugar,etc.As it will protect your granule products from mositure,oxygen and UV light as well as keep your products long duration.Actually,it is more than that,the advantages of premade pouch will make the granule products easy storage,tranportion and full shelf display.Apart from that,premade pouch with zipper will make your remaining granule products keep dry after taking some,like your salt or sugar,you will no need worry about the quality when use them again. Integrated with granule filler,AIPAK automatic premade pouch filling machine will be able to meet your various granules products packaging needs!
Premade Pouch Filling Machine Videos
Premade Pouch Filling Machine: The Ultimate Buying Guide in 2023
Interested in filling and sealing machines for premade pouches? You're at a good place; the packaging market is progressing day by day in processing pouches, notably in the pharmaceuticals, foods, and beverages industries.
So how do you decide which premade pouch filling machine equipment is right for you; to get smoother and precise operation you must know certain points that we will discuss in this buying guide.
Add a header to begin generating the table of contents
1.What is premade pouch filling machine?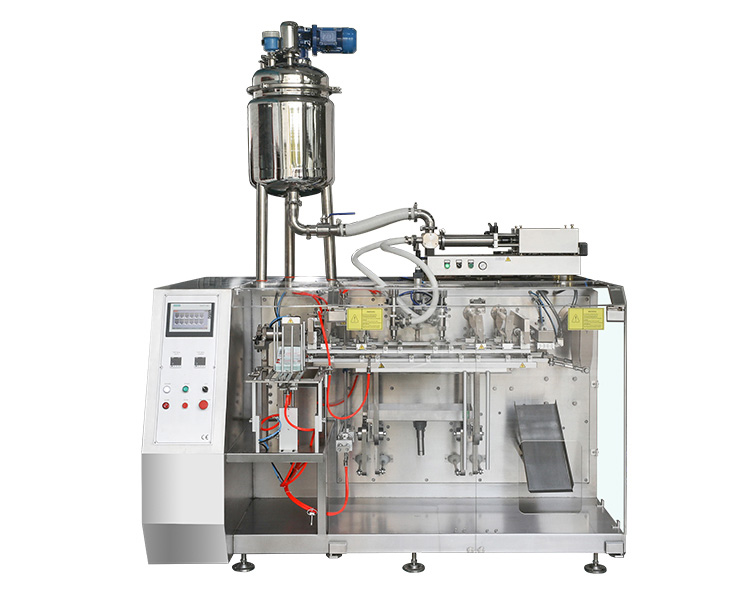 AIPAK Premade pouch filling machine
Premade pouch filling machines offer great profit to both small- and large-scale organizations.
Essentially, it has two main components; a weighing machine and a bag feeding machine.
It is an effective alternative solution to manual packaging, providing fully automatic operation.
It only requires the user to place a pouch in the bag feeding part of the machine, the rest of the procedure is entirely automatic including grabbing, date printing, and opening of the bag. The machine also senses how much the length of the bag should remain blank, then subsequently seals the pouch.
It can efficiently pack solutions, suspensions, viscous materials, powders, particles/granules, food, flavors/additives, etc.
High automation of this machine protects the package from bacterial contamination, saves industrial labor and maintenance costs.
2.What are the industrial applications of premade pouch filling machines?
Premade pouch filling machine is used for packaging a number of products in different industries including;
Food Industries
It is used for packaging spices, additives, flavors, desiccated milk, coffee, tea, ketchup, mayonnaise, sauces, jams, salts, honey, oil, syrups, beverages, yogurt, Ice cream, etc.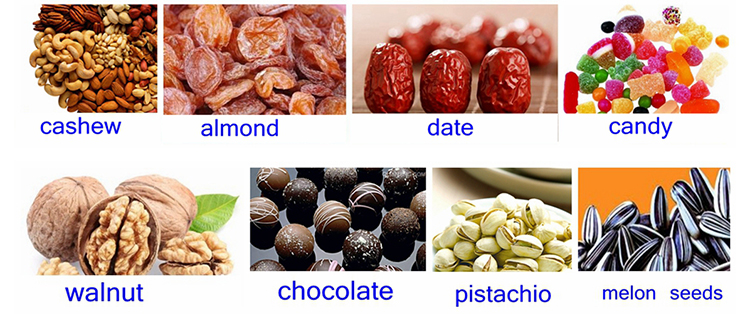 Chemical Industries
It is used for packaging disinfectants, deodorants, detergents, bleaching agents, dilution agents, alcohols, acetone, degreasing agents, thread-locks, cutting fluids, anti-rust treatment, adhesives, construction sealants, coatings, printing inks, paints, fertilizer powder, and other powders, etc.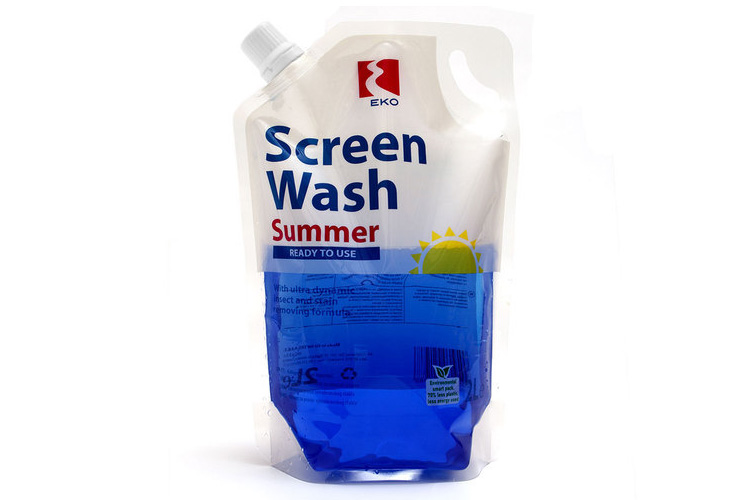 Pharmaceutical Industries
It is used for packaging lubricants, sterile eye, and ear-drops, reagents, skincare products such as sunscreen, lotion, acne ointment, eczema ointment, solvents, anesthetics, sports nutrition, minerals, vitamins, granules, and many others.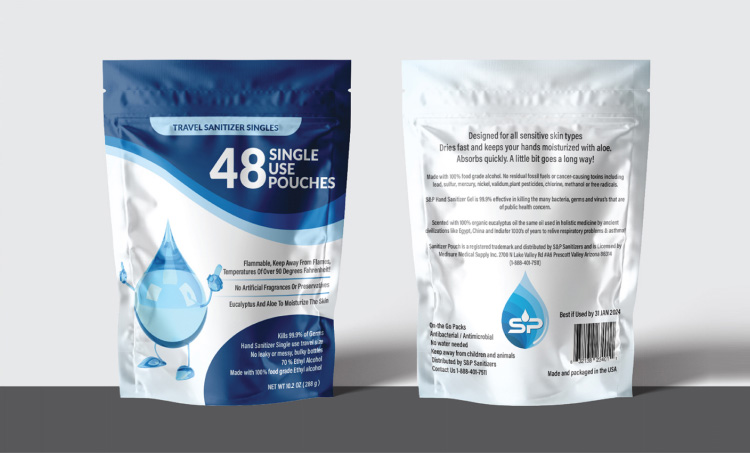 Cosmetics Industries
It is used for packaging massage oil, body spray, perfume, toothpaste, deodorant, shower gel, liquid soap, conditioner, shampoo, hair spray, hair wax, hair dye, hair removal wax, mask, lotion, nail polish remover, nail polish, cream, makeup remover foundation and many other products.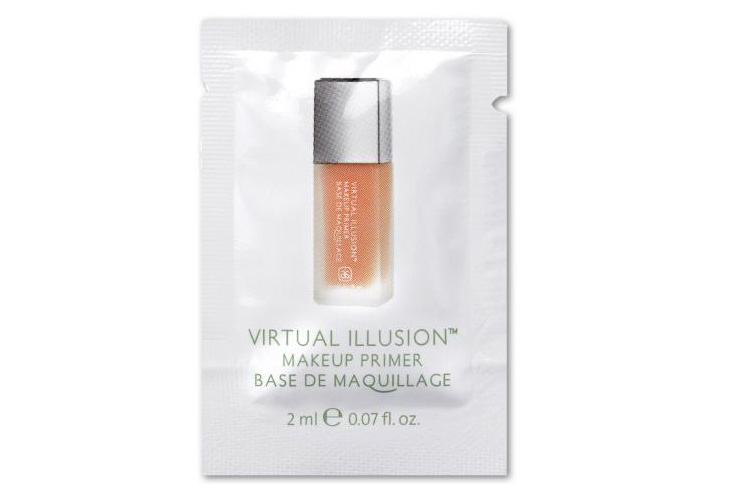 Automotive Industries
It is used for packaging antifouling liquid, varnish, paints, hydraulic oils, puncture repair products, cleaners, sunshade cleaners, chain lubricants, wax oils, paints, leather care, air fresheners, polishes, shampoos, degreasers, screen cleaners, automotive lubricants, and many others.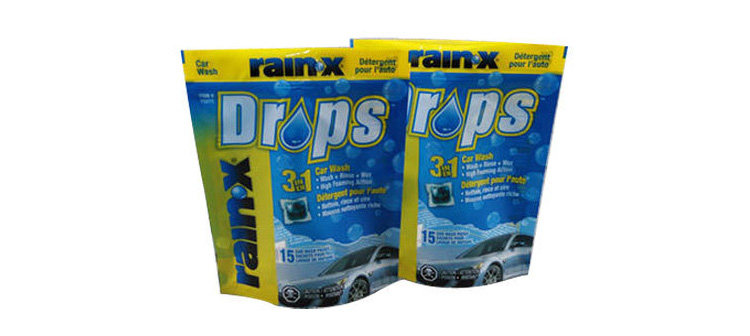 Domestic Goods Industries
It is used for packaging shoe cleaners, shoe polishes, fabric protectors, leather dyes, leather cleaners, deodorants, air fresheners, dispersants, fragrances, weeding Agents, herbicide, insecticide, fertilizer, adhesive, paint remover, brush cleaner, white oil, paint, floor cleaner, toilet cleaner, window cleaner, bleach, disinfectant, fabric softener, and many others.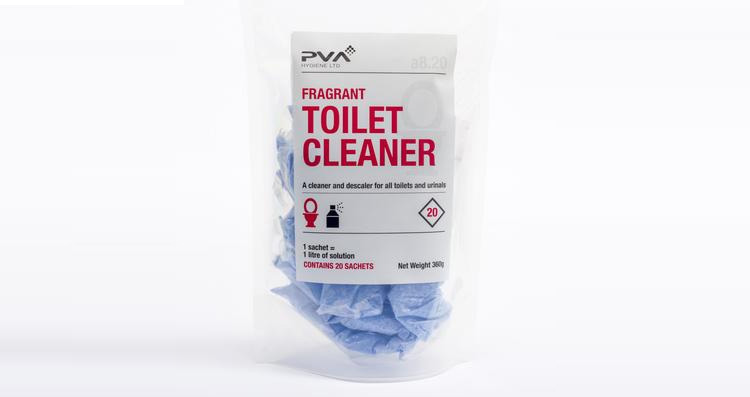 3.How will you benefit from premade pouch filling machine?
Due to superior features and numerous benefits, pouch packaging is widely used in pharmaceuticals, and nutraceutical industries, therefore premade pouch filling machines are considered as important equipment of these industries.
Easy Operation
The operation of a premade pouch filling machine is easy because it is equipped with a programmable logic controller (PLC) system with a touch screen.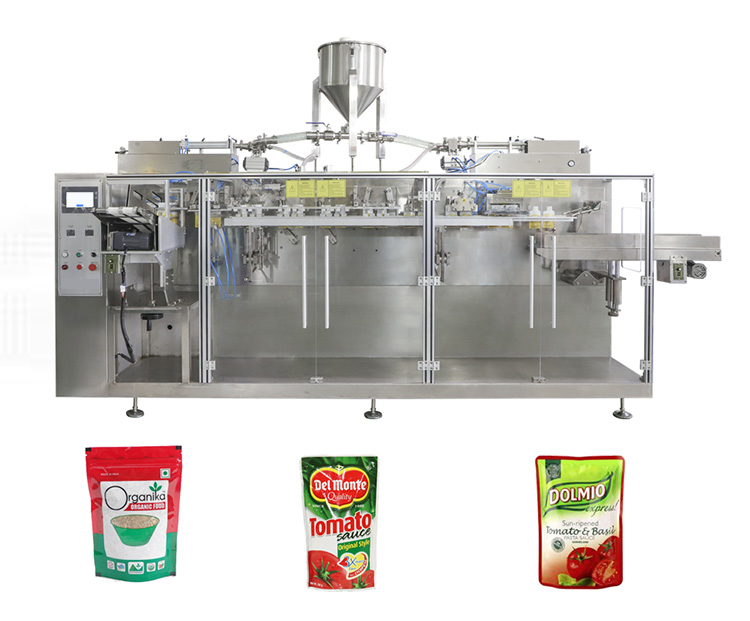 Adjustable Speed
Premade pouch filling machine is equipped with a frequency transition speed controlling device that helps in the adjustment of speed within the specified limit as per user requirement.
Detection System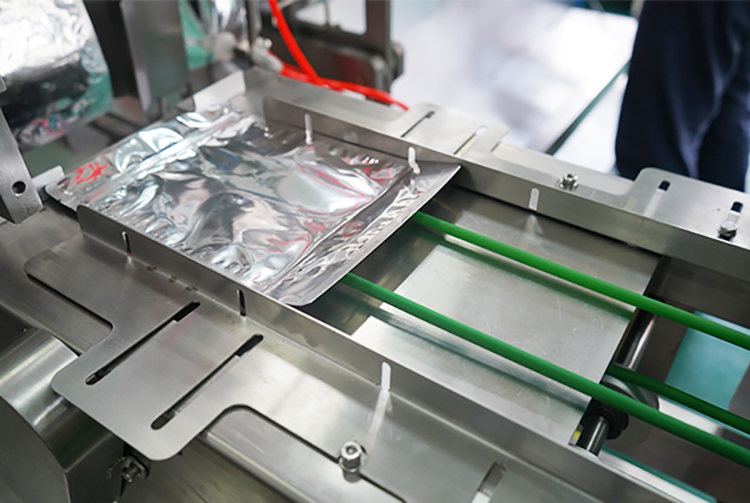 This machine is equipped with an automatic detection system that senses whether the bag is opened or not or if it is filled with desired material or not and commands the machine to not seal the empty or closed bag. This effect allows the reuse of bags hence ultimately saving industrial costs.
Safety Device
Premade pouch filling machines are equipped with a safety device that generates alarming signals upon failure of the heating tube or when the air pressure is irregular.
Massive Bag Storage Possible
There is a storage device in this machine that utilizes the horizontal bag feeding protocol and allows the massive storage of packaging bags. There is a direct relation of loading rate with the quality of bags, the bad quality of bags causes more tearing of bags that leads to increased loading.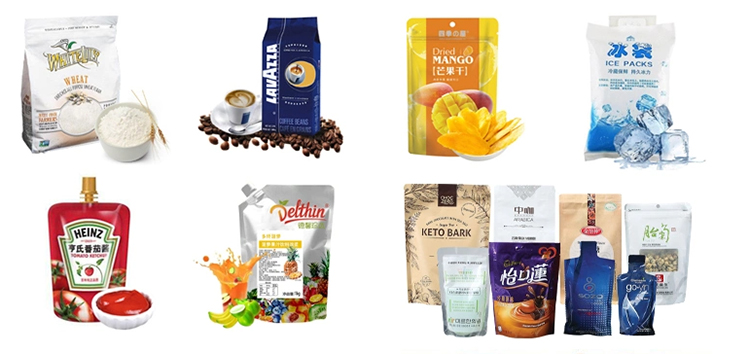 Adoptable Machine
There is an automatic control system that conveniently allows width adjustment of the bag in the premade pouch filling machine.
Environment Friendly
The parts of the machine are made of high-quality plastic, therefore, minimizing the chance of refuel hence lowering material pollution.
This machine is equipped with a vacuum pump that is oil-free which prevents pollution in the production area.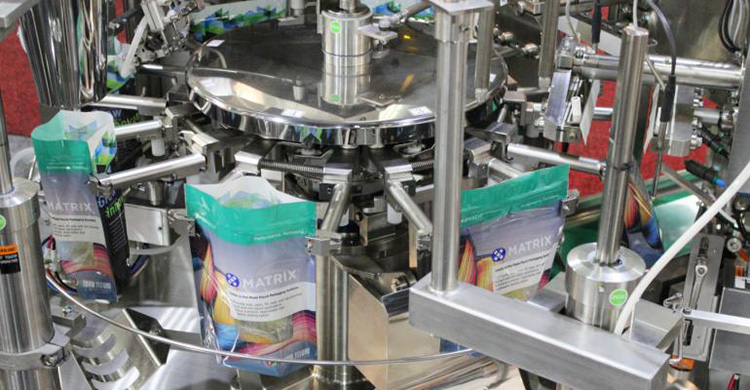 Pouch Protection
This machine is equipped with a special feature of zipper bag opening that prevents the deformation of the zipper-type bag.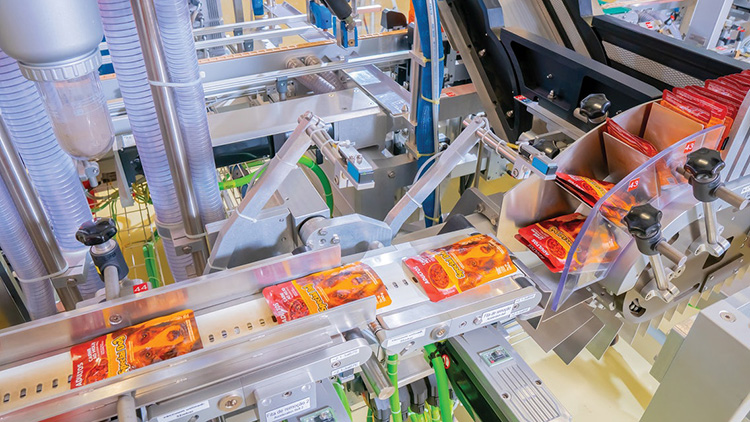 Package Material Safety
This machine utilizes prefabricated packaging bags that possess high-quality sealing features and smooth shapes which prevents material loss and enhances product quality.
Durable Composition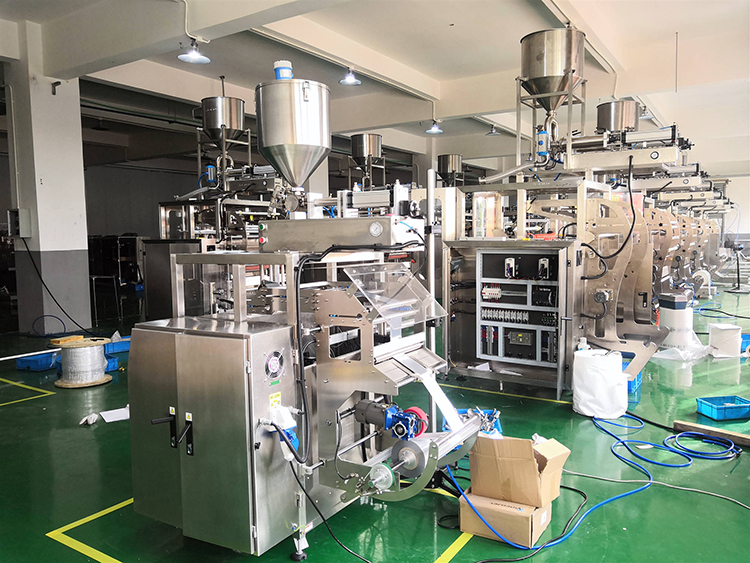 Parts of this machine are made up of high-quality stainless steel or plastic that is compatible with the processing food material therefore this machine fully satisfies the hygiene protocols of the food manufacturing industries.
Wide Utility
This machine allows the packaging of various materials of different consistency such as sauces, solutions, additive powders, and granules with little modification in system parameters.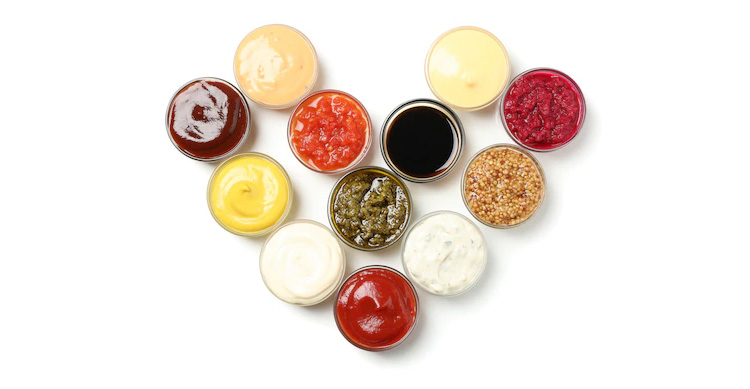 Flexible Package Material Choice
Additionally, this machine allows the use of bags with a different composition such as aluminum foil, paper bags, and prefabricated bags that can be efficiently utilized. Pouch packaging is very flexible in adopting a great variety of colors, text patterns, polishes for product marketing, and improving consumers' compliance.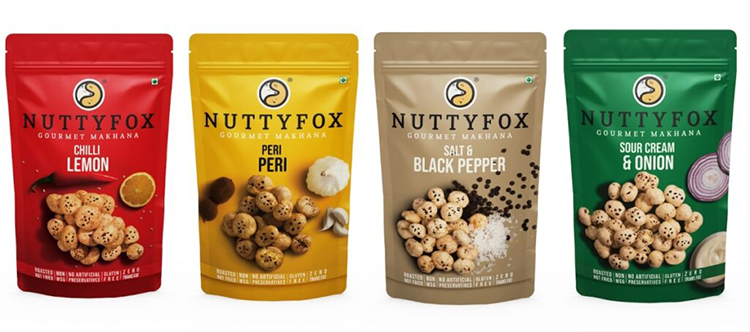 Consumer's Preference
Pouch packaging is comparatively more flexible than box packaging, therefore it is in high demand of consumers. Handling and transport are easy plus it requires low cost and less area for storage.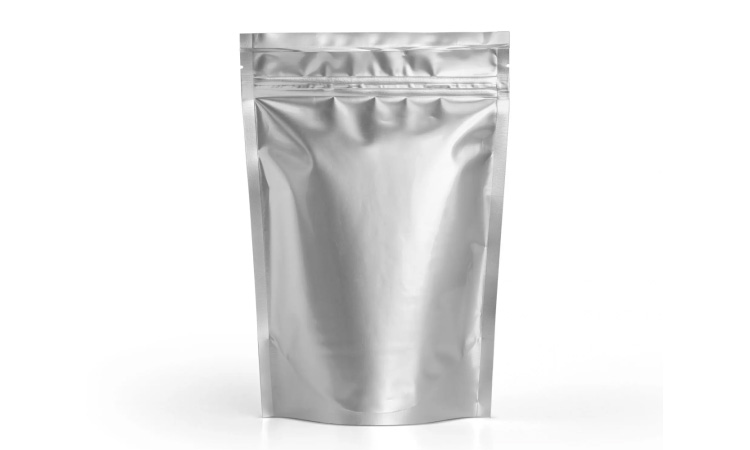 Cost-Effective
Pouch packages are mostly made of polyethylene (PE), due to the lightweight PE, the overall cost spent by industrialists for massive transportation is less.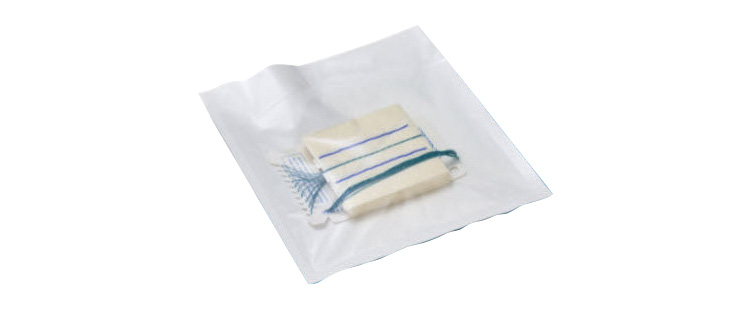 Protective Sheet
Pouch packaging in most cases possesses a protective sheet or foil that prevents penetration of UV radiation into the filled product and protects the packaging material from oxidation, grease, contamination, and dampness.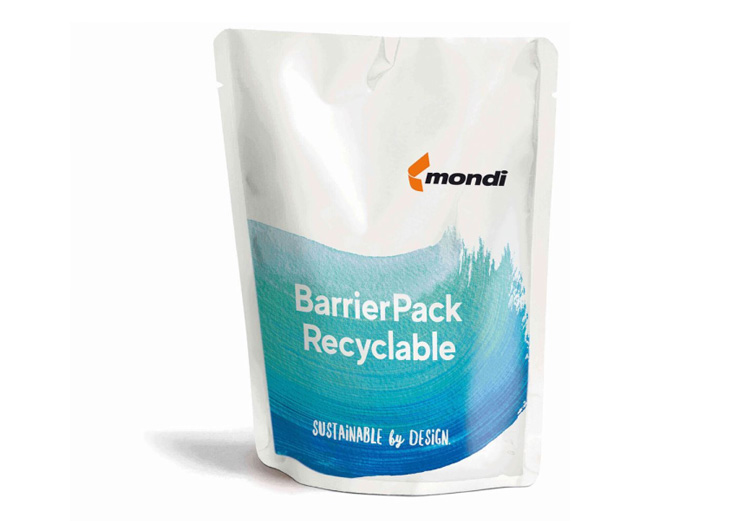 4.What are the components of premade pouch filling machine?
The performance of any type of packing machine is based on its parts. You can use the machine for years if your chosen machine is equipped with high-quality components.
These parts are common in many types of packing machines including sheet packing machines, wrapping machines, carton machines, cardboard box packing machines, can packing machines.
It does not matter which type of material you want to fill in the bag such as liquid/solid or what type of bag/pouch material such as paper/plastic you use, these parts are usually the same.
Packing machine is consists of many parts however few are critical for its performance which is listed below;

Bag Infeed
Bag infeed of premade pouch filling machine is assigned for picking up the premade pouches for filling purpose.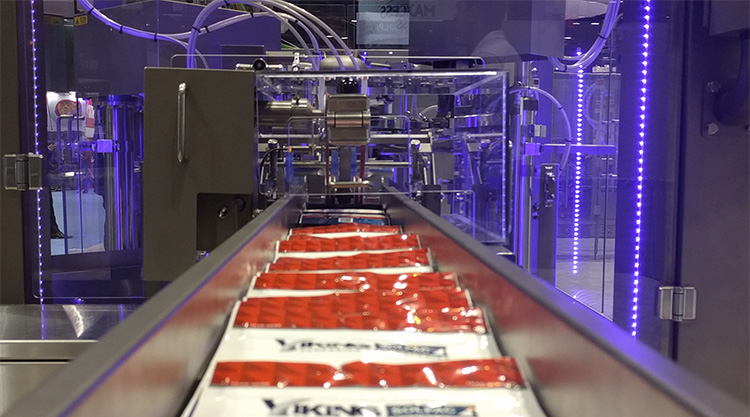 Bag Opener
The bag opener facilitates inflated air into bags that help to open the bags for the filling procedure.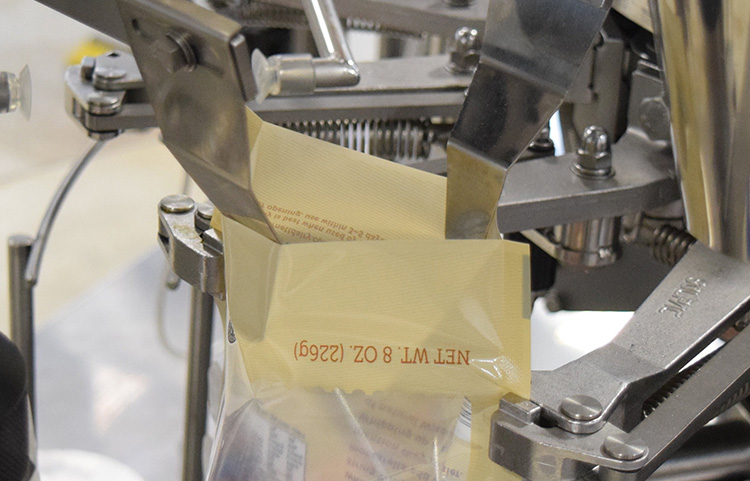 Gassing Unit
Gassing unit is featured for assessing whether pouches are opened properly or not. This section is optional for many machines.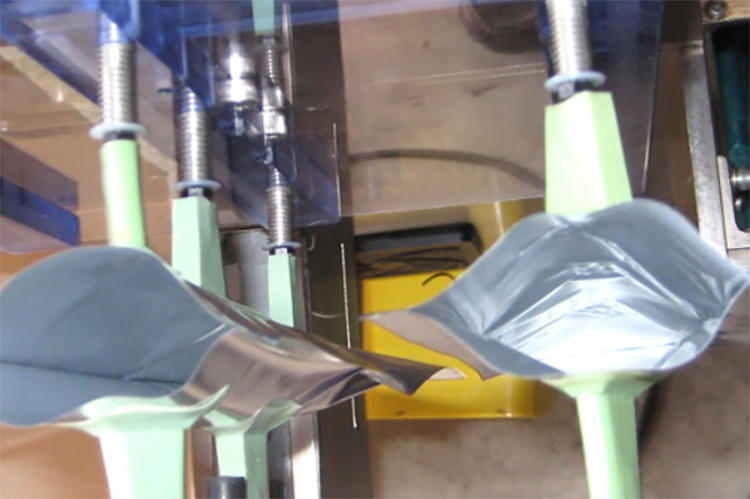 Cam lathes
Cam lathes are available with 90˚ rotation, easy to install and fix. It is available with a slam-action spring-loaded handle which you can use among options such as a button to press, the key to differ, or keyed alike. It is composed of a nylon 6 and a die-cast zinc alloy with 30% GF glass fill. The sealing material is polyethylene.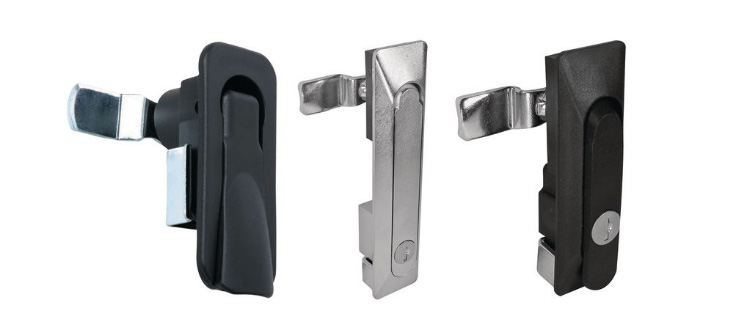 Filling Station
Filling station where doses are filled into assigned pouches.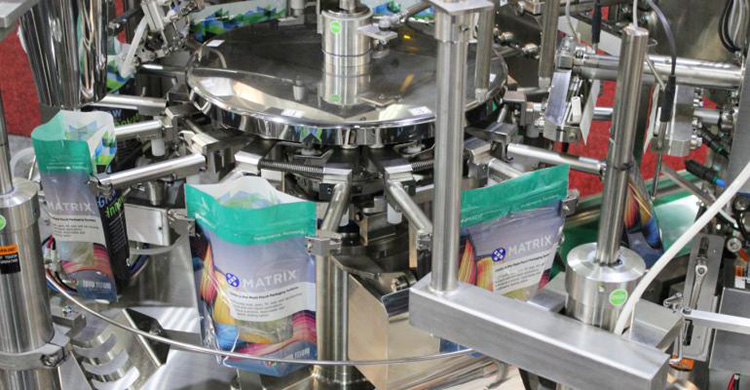 Heat Sealing or Cold Sealing Jaws
Heat sealing or cold sealing jaws are meant to seal the filled pouches. A cold sealing is water-based cohesive coating which is utilized to seal paper or film using pressure only. As it doesn't require heat thus it is known as cold sealing.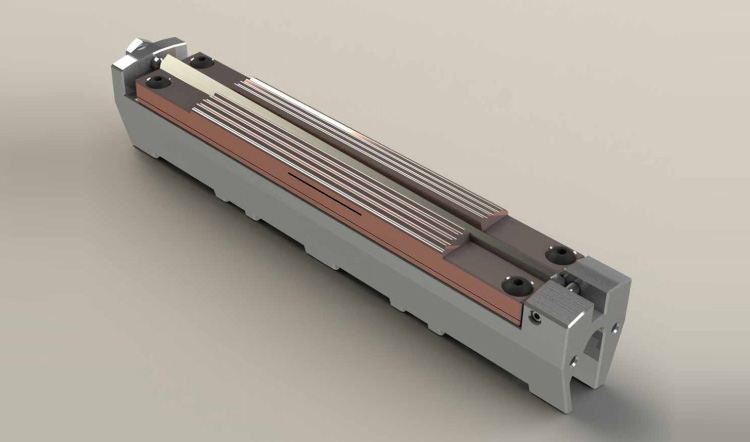 Masking Flangeless Plugs
It is used for covering holes. It can be easily installed and removed using a pull-tab function. You can choose these plugs in different compositions such as cost-effective, low-temperature EPDM rubber or premium quality high-temperature silicone. It is commonly used during manufacturing for Anodizing, Plating, E-Coating, and Powder Coating.
Fan Filters Set
This set consists of a felt filter, fan filter mesh sheet, fan filter cover, fan guard. It is typically used in control panels.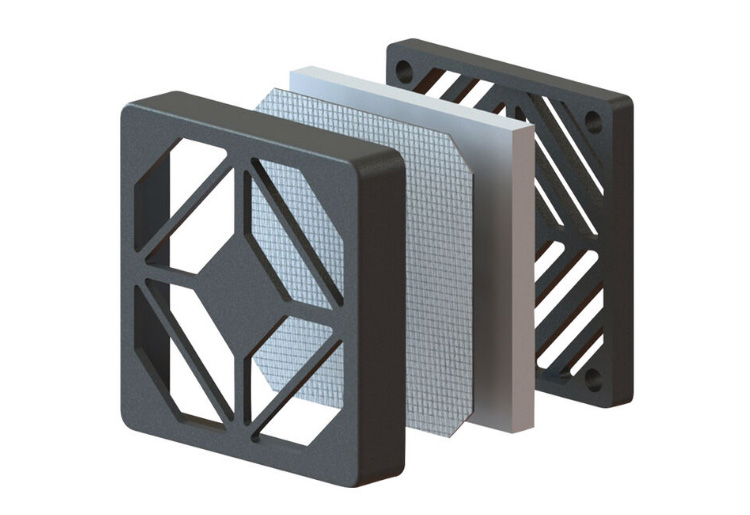 Spiral Wrap Hose Protector
It protects the industrial hose against UV damage, crushing, abrasion and cuts. It is made up of HDPE material and is suitable for both multiple and single hose bundles.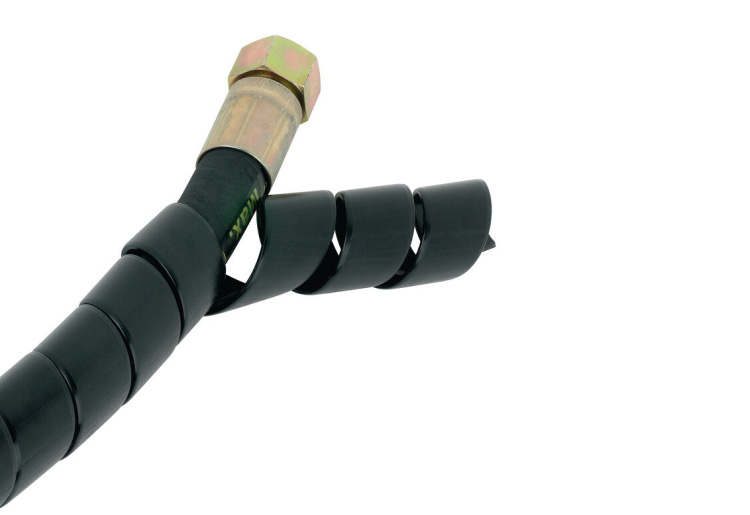 Vacuum Suction Cups
These cups help in the opening of the seal and body of the pouches.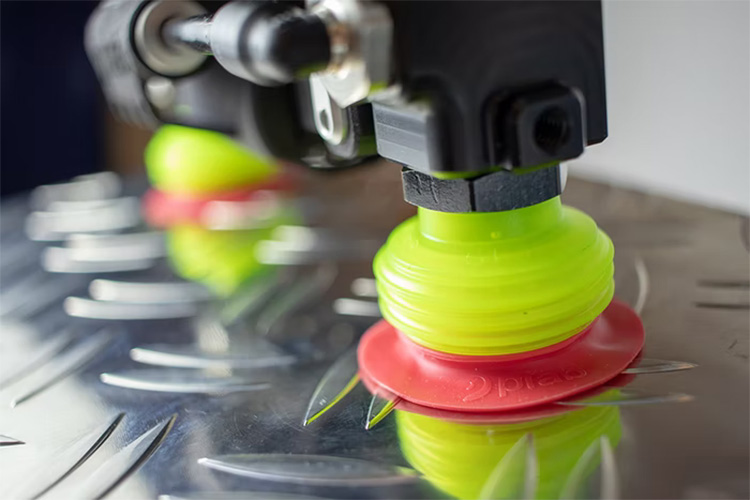 Grippers
Gripper helps in securing the pouches over the carrier track.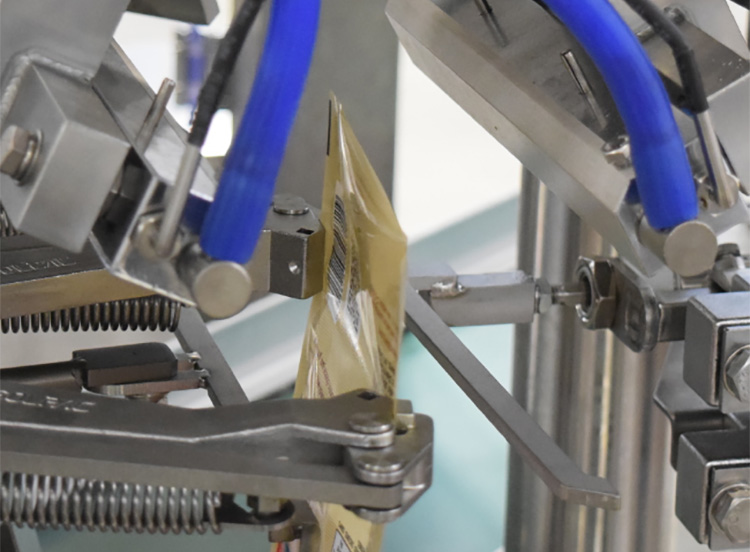 Auto-Adjustable Guide
This device helps in ensuring the position of premade pouches is placed correctly into the magazine cell.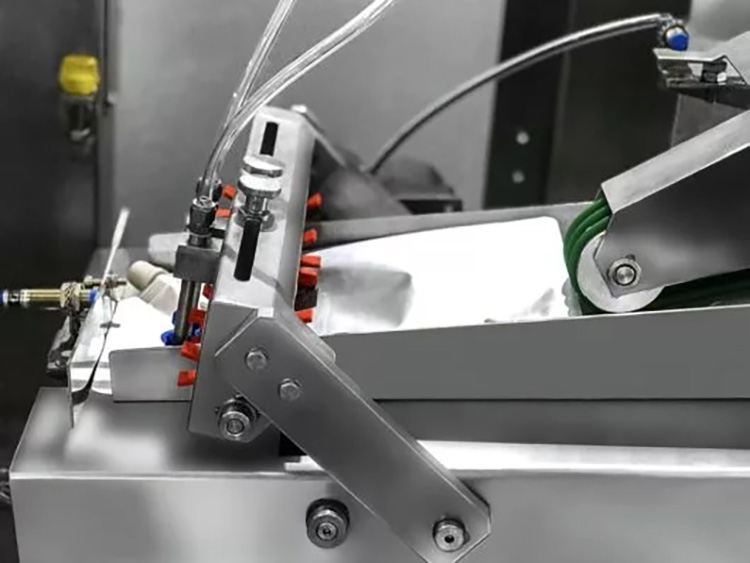 Bag Outfeed
After filling, pouches are discharged via bag outfeed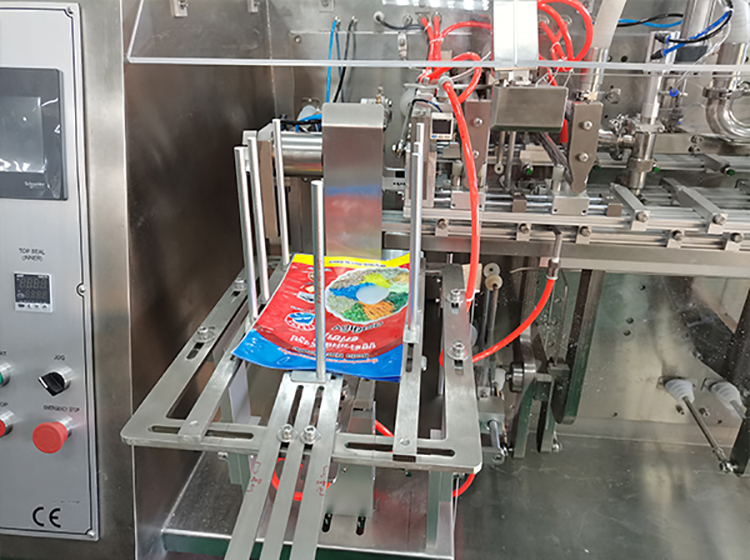 5.What is the working principle and operation of premade pouch filling machine?
The working principle of premade pouch filling machine is described in the following steps:
Ⅰ.Working Principle of Premade Pouch Filling Machine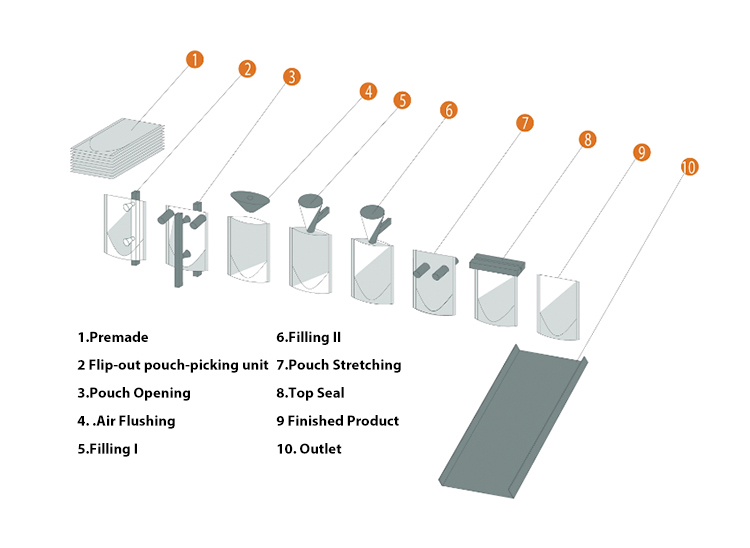 Step No. 1: Pouch Magazine
In this step, a stack of pouches is inserted into a magazine for further steps. With the help of auto-adjustable guide, you ensure the loading position is suitable.

Step No. 2: Printing
According to the production line and packaging requirement, various coding machines are being configured to print and date the number onto the pouch.

Step No. 3: Pouch Opening
The pouches are moved from the magazine to the carrier track where they are secured between grippers.
A vacuum suction cup helps in the pre-opening of the pouches and then the body of the pouches is easily opened by inflated air.

Step No.4: Pouch Filling
At this stage, opened pouches are filled with any dosing system. A detector helps whether a pouch opening is completed or not. If not, then there is no filling.

Step No. 5: Heat Sealing
Pouches are sealed tightly with a hot sealing jaw and ready for secondary packaging.

Step No 6: Cold Sealing
To make a stable and wrinkle-free pouch a couple of cold press sealing is done using cold sealing jaws onto the finished product.

Ⅱ.Operating a Premade Pouch Filling Machine
This machine consists of bag sealing and vacuum pump sealing rotation system software.
First, the sealing part of the machine is heated to produce smooth and durable sealing.
An automatic rotary packaging system holds the pre-made pouches and then subsequently fills and seals the materials in the pouch/bag.
The entire process is based on the rotation of bags at different stations for a unique task.
The steps are given below;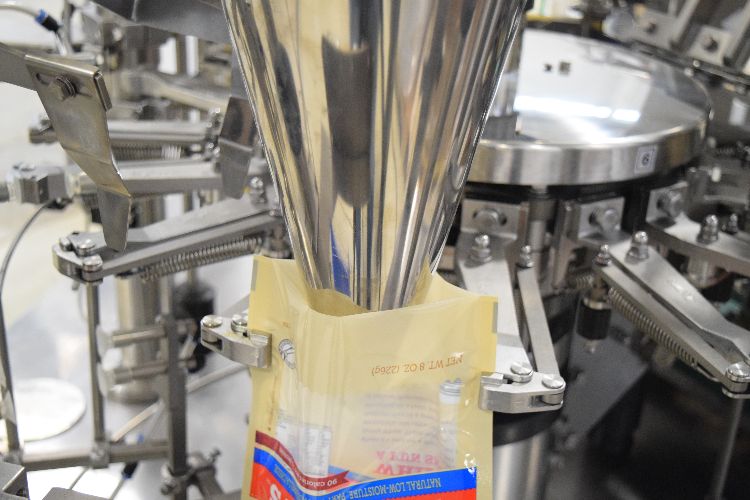 The first placement of premade packaging bags onto the bagging part of the machine, these bags are then transferred to the bag clamping station by sucking through the vacuum pump.
At this point, sensors identify the presence of the bag, the machine arms transfer the bag to a group of holders which maintain holding the bag (of weight up to 10 kg) throughout as it rotates in different stations.
The next step is printing the date on the pouch if required. For that, there is an inkjet printer and thermal printer which prints the required details including batch code/date on the pouch. There is also an embossing option available which is used to emboss the batch code/date on the pouch seal.
In the case of processing a zipper-type bag, the vacuum suction will help in opening the bag.
There are two sensors in this machine that identify the pouch/bag. Hence, there will be no material filling and sealing steps if the bag is not trapped or if it is placed incorrectly.
The next step is filling the material in the bag. There is an auger filler for filling powders in the bag and a liquid filler with a nozzle is used for filling liquids in the bag. This machine determines the accurate measurement and fills a standard amount of content into each premade bag.
This machine uses a modified atmosphere packaging (MAP) process in which the bag oxygen is replaced with nitrogen or other volatile, product-compatible gas just before filling the bag with product.
There is also an option in the machine for the collection of particles in the air generated by dusty materials by installing a dust cover on top of the gas station.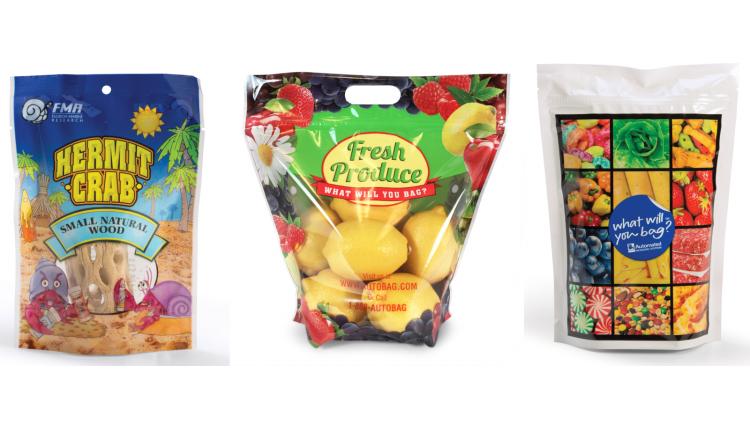 In some cases, the user is required to perform some additional steps such as;
In the case of liquid filling, there is a need for a second seal for maintaining product integrity.
In the case of filling products that are combinations of liquid and solid, a second seal is required for maintaining product integrity.
In case of filling heavy products, a loading shelf is required in addition to a clamping arm to carry the weight and maintain the bag holding.
At this point too, just before sealing the extra air squeeze out of the bag. Sealing layers of premade bags are joined together by pressing and heating.
There is a cooling rod in this machine that makes the seal strong, smooth, and flat. Subsequently, the package is transferred to the next step for assessment or packaging in a carton.
6.What are the types of premade pouch filling machines?
The types of premade pouch filling machines depend on various factors such as;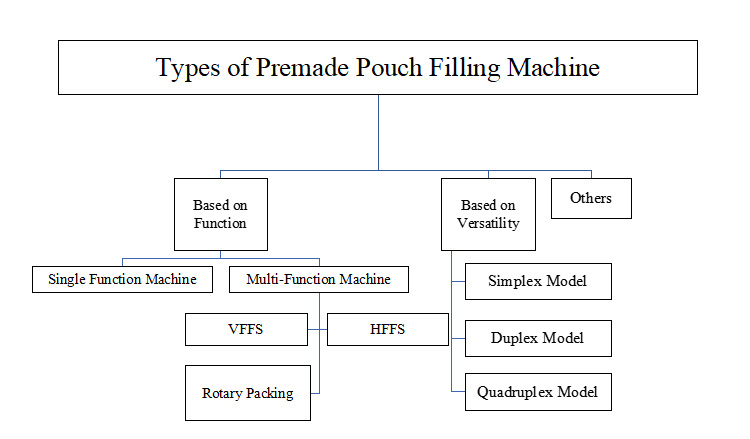 Ⅰ.Based on Function
Premade pouch filling machines can be divided based on their function; multi-function or single-function machines. 
Single Function Packing Machinecan be used for performing only one task such as it can be used either for placement of bags, material filling or for sealing. Inner packing machine is utilized to directly pack massive products.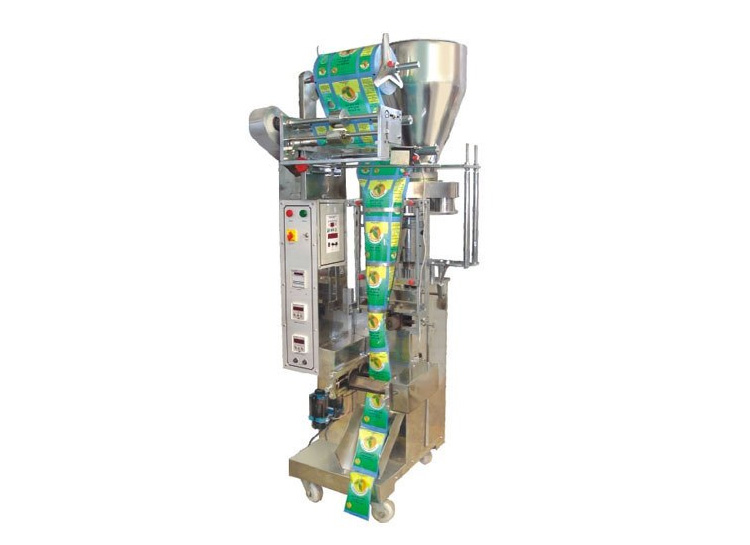 Multi-Function Packing Machinecan be used for performing many tasks.
For example, a rotary packing machine can perform multiple tasks during operation including placement of bags, their opening, data printing, sealing, and transferring the package to the next step.
Outer premade pouch filling machine is also referred to as shrinking machines, box filling machines, cartoning machines, secondary packing machines, and wrapping machines.
A multi-function packing machine is utilized for packing products that have already been packed. The material of the outer package can be woven Polypropylene plastic bag or Polyethylene plastic bag.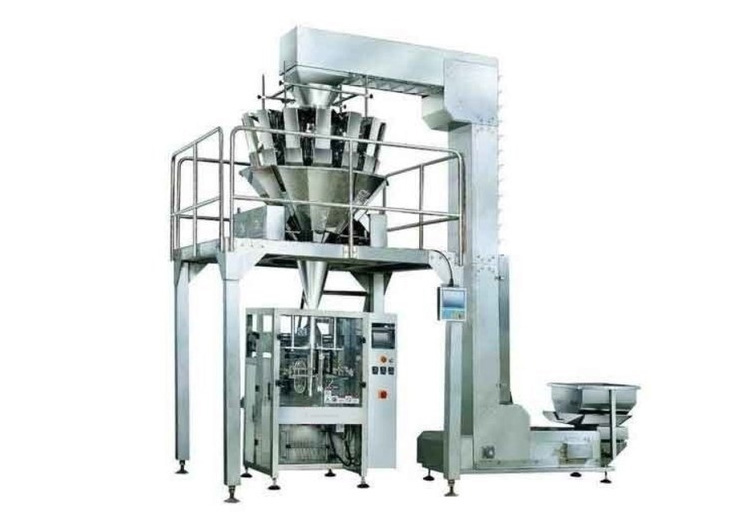 The multi-function packing machine is sub-classified into the following types:
VerticalForm Fill Seal (VFFS)
VFFS Machine uses roll-of-film to make the bags. It fills and seals the bags afterward. Because of its multi-function, in other words, form-fill-seal, it's a versatile vertical packaging machine.
So, it's widely used for wide usage. For example, it can fill granules, liquid, and powdery products. In addition, it's available to package the paste.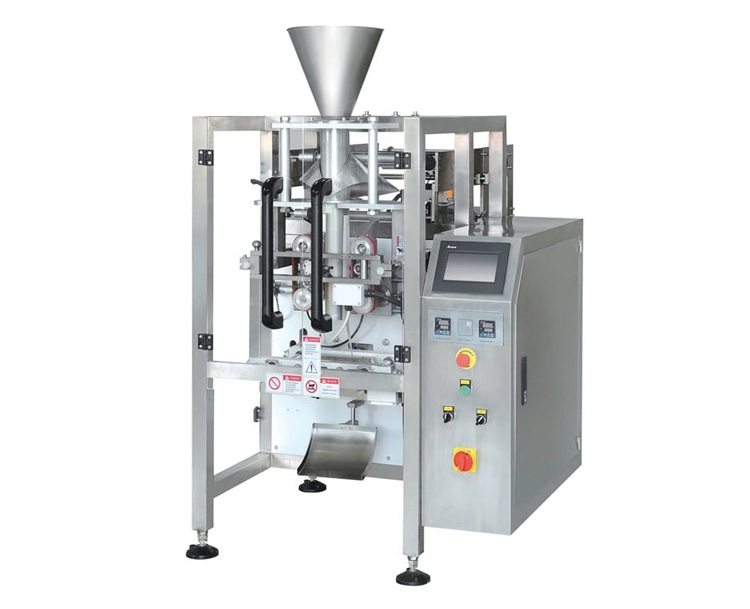 Horizontal Form Fill Seal (HFFS)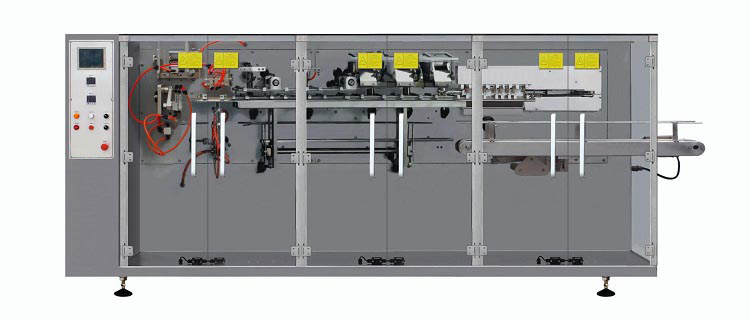 Horizontal Form Fill Seal (HFFS) machines are different from VFFS in a way that it operates in a horizontal manner therefore it requires big floor space and less vertical space due to less height.
In this machine, both processes such as filling and sealing of pouches/bags can be performed.
Other important features of HFFS are;
The rate of packing is consistent.
It produces massive packaging in less time.
Offers cost-effective operation.
Offers easy and fast cleaning between multiple production batches.
Provides quality labels with clear information on the packaging
Rotary Packaging

The main purpose of using a rotary packing machine is that it increases production output.
Unlike VFFS machines, these rotary premade packing machines do not require roll stock film because they are designed to fill and seal customized pouches/bags.
Produces packages with overall good visual effect, high strength, and ease to handle.
Other important features of rotary premade packing machines are;
Staff can get trained easily due to a less complicated setup.
Can pack a wide variety of materials including liquids, powder, granules, herbal products, etc.
Offers quick seal on the package with high strength.
Made with durable stainless steel
Ⅱ.Based on Versatility
Premade pouch filling machines are available in different models such as Simplex Models, Duplex Models, and Quadruplex Models.
Simplex Models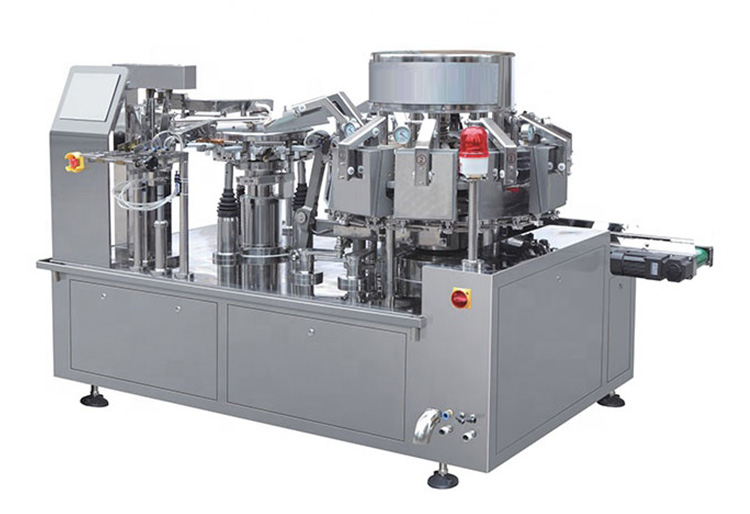 Also referred to as Single Lane Premade Pouch Machine
It can both fill and efficiently seal premade bags/pouches.
It consists of 06-08 stations which help in packing all kinds of materials including snacks, herbs, coffee, etc.
Offers easy assembly of different parts including cup fillers, liquid pump, auger,volumetric multi-head scale, and others.
Offers easy infeed and outfeed package conveying system.
Duplex Models
Also referred to as Duplex/Dual Rotary Premade Pouch Machines
It can both fill and efficiently sealtwo premade bags/pouches simultaneously.
It consists of 08 stations which help in packing all kinds of materials including snacks, herbs, coffee, drugs, etc.
Offers easy assembly of different parts including cup fillers, liquid pump, auger, volumetric multi-head scale, and others.
Offers easy infeed and outfeed package conveying system.
Quadruplex Models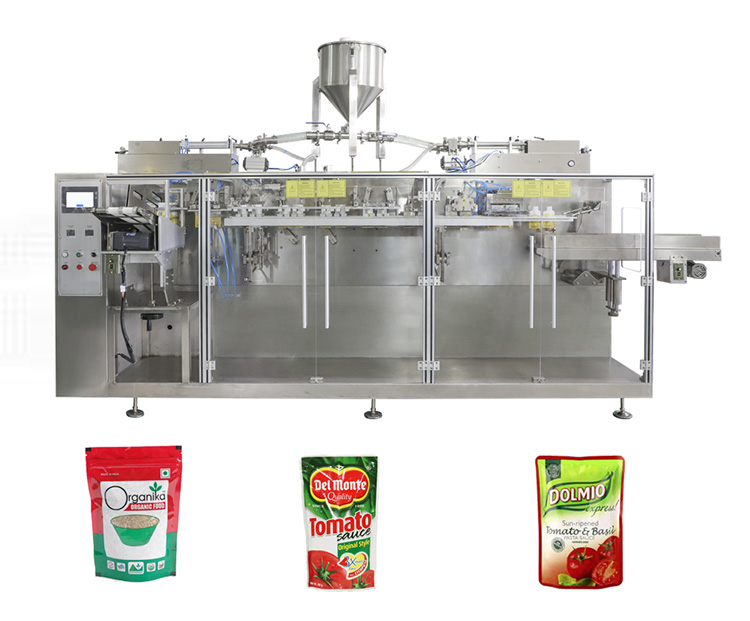 Also referred to as Multiple Lane Premade Pouch Filler Equipment
Automatic operation
It can both fill and efficiently seal two, three, or four premade bags/pouches simultaneously.
It consists of 06-08 stations which help in packing all kinds of materials including snacks, herbs, coffee, drugs, etc.
Offers easy assembly of different parts including cup fillers, liquid pump, auger, volumetric multi-head scale, and others.
Offers easy infeed and outfeed package conveying system.
Ⅲ.Others
Packaging Material
It can also be classified based on its suitability for packaging material such as bottle, carton, PP woven bag, polyethylene (PE) film, and biaxially oriented polypropylene (BOPP) shrinking machine.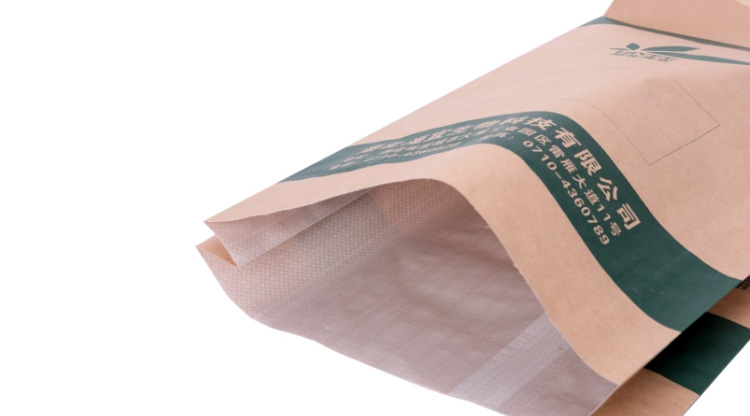 Package Design 
It can also be classified based on the package type/design/pattern such as a machine for packing a backpack, vertical packs, zipper type, sachet type, all sides, 3-sides sealed sachet, stick, quad seal, gusset, pillow, and others.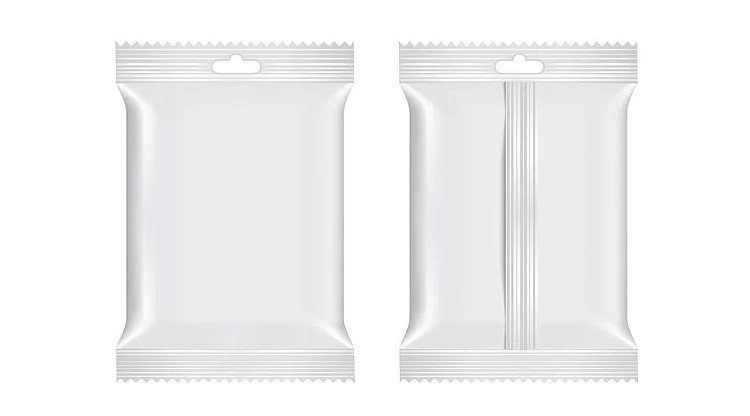 Automation
It can also be classified based on the system operation such as these machines can be of the automatic type or semi-automatic model.
Filling Material
It can also be classified based on the type of material they can fill in the pouch/bag such as powder, slices, pieces, granules, paste, liquid, solids, chickpea, rice, beans, peas, pasta, cannabis, coffee, desiccated milk, hardware, candy, sweets, snack food, pet food, seeds, seasoning, ketchup, etc.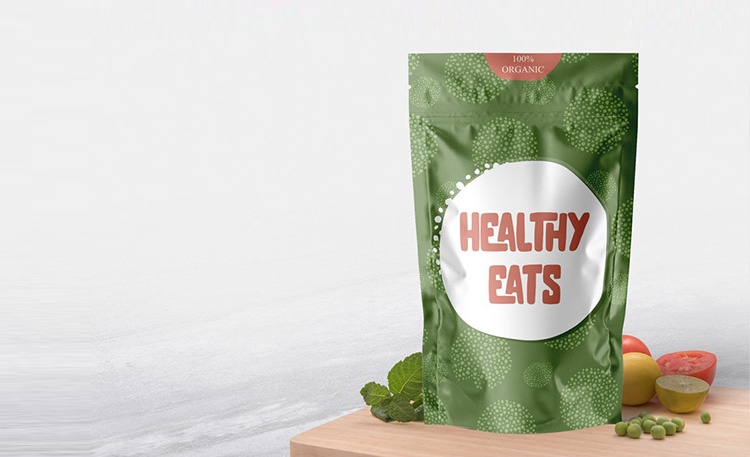 7.How to clean and maintain a premade pouch filling machine?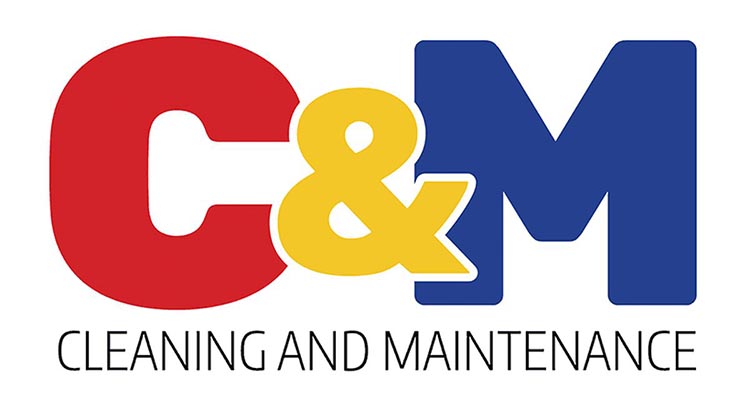 In any pouch packing machine, cleaning and proper maintenance are necessary procedures.
A good cleaning and regular maintenance increase the life, performance, and speed of your premade pouch packing machine.
The type of cleaning protocols, detergents, and cleaning schedules should be used based on the manufacturer guidelines and the environmental conditions in which the machine is installed such as environmental dust, humidity, temperature, vibrations, etc.
General Instructions/Guidelines for Cleaning and Maintenance
Prior to performing any maintenance task or cleaning, switch off the power supply.
Remove If there is any pouch or product you see inside the packing machine.
You may use compressed air or low-pressure water spray to remove product remnants or debris from the machine.
You may utilize a detergent for cleaning ultra-fine dust particles or chemical residues. Chlorinated (300 - 500 ppm chlorine) alkaline detergents are the recommended detergent.
After cleaning, immediately wash the machine with pure water. However, care should be taken for drying, air drying is strictly not allowed because there is a high chance of film formation on the machine.
Therefore, it is recommended to use a hose with minimal pressure of water, and water flow should be from top to bottom.
At this point, you should be careful in not letting water enter into those parts of the machine which are water sensitive. It is highly recommended to cover/case these parts prior to spraying with water.
Finally, to clean water from the machine you should use compressed air.
8.How to troubleshoot a premade pouch filling machine?
You should follow some precautions and guidelines to avoid errors during operation and better productivity.
Prior To Beginning Operation
It is necessary that you power on the machine at least half an hour prior to connecting the heat seal.
It is necessary that the heater is set on a specified temperature limit.
It is necessary that the bag and product loading stations are functional and without any obstructions.
It is necessary that all switches should be working well.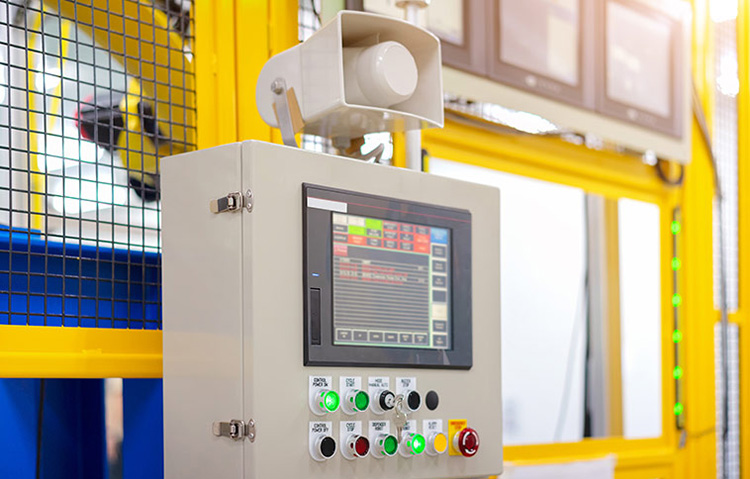 During Process
It is necessary that the supply of bags is sufficient and the feeding of these bags should be accurate.
It is necessary that all components of the machine should be working well, especially the sealing bar and printer.
You should continuously monitor the HMI screen for alerts, or errors.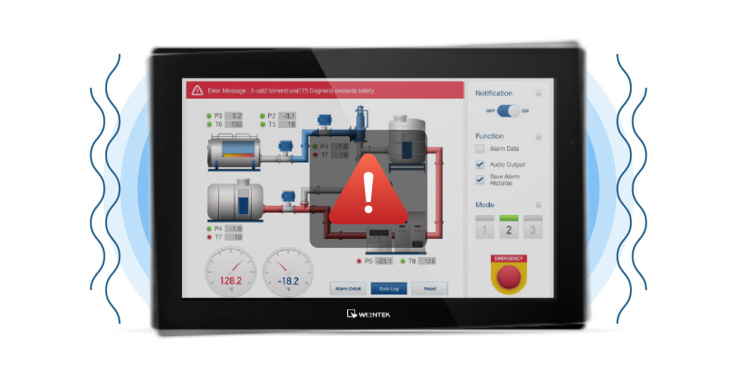 On Regular Basis
One of the most important considerations is cleaning the machine. You can establish a daily/weekly/ monthly cleaning schedule based on your usage for better machine performance and high productivity.
Careful Assessment
When you get any error so before troubleshooting it, carefully evaluate your general handling practices such as;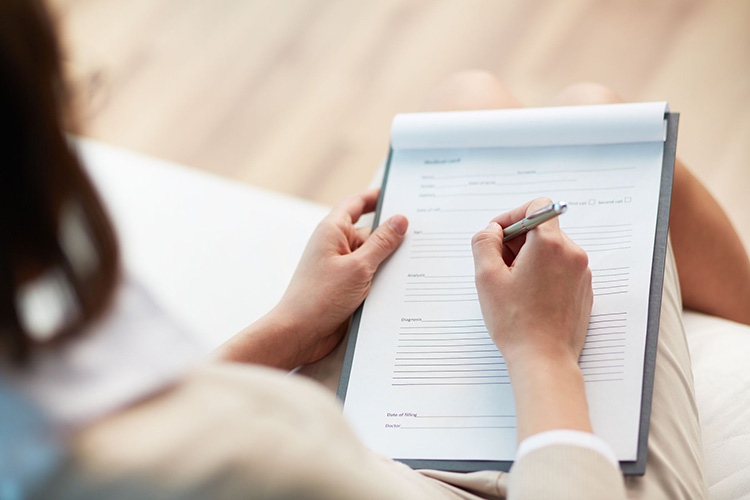 Is your machine placed in the right environment as it requires for optimal function? It is because for better efficiency premade pouch packing machines require the right temperature and humidity level.
Identify whether the bag or product loading step is perfectly working or not?
Have you placed enough bags in the machine?
Carefully evaluate overall machine parts, their installation, energy supply, etc.
If you find all the above parameters are fine and still you get any of the errors that are listed below, you can follow the given guideline.
Pouches Are Not Feeding
It means there is some issue at the pouch/bag placement step; the possible reasons could be;
The hose may get damaged due to particles interruption
Solenoid valve or air valve breakdown
Vacuum generator problem
Vacuum pad problem
Polluted sensor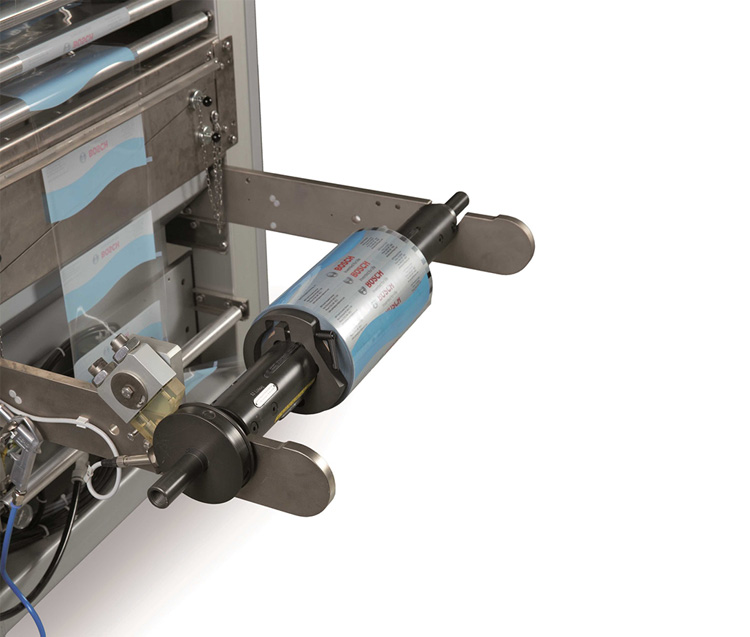 Pouches Fail to Open
This error means although pouches are loaded but are closed which is stopping the process. The possible reasons could be;
Vacuum pad problem
The bag is bending or loaded improperly
Solenoid valve or air valve breakdown
The filter is dirty or damaged, need to be replaced
Improper timings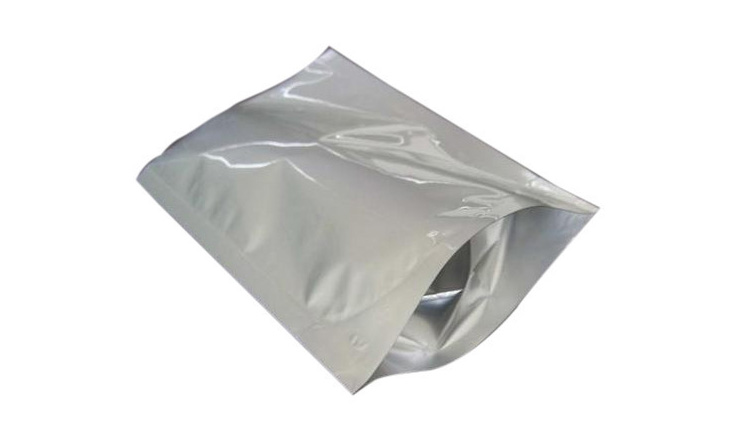 Defective Pouch Seals 
This error indicates the problem is in the seal which may be irregular, weak, or damaged. The possible reasons could be;
The temperature of the sealing bar may get very high
Improper pressure of sealing bar
The dirty or scraped surface of sealing bar
Improper position of pouch/bag in the grippers.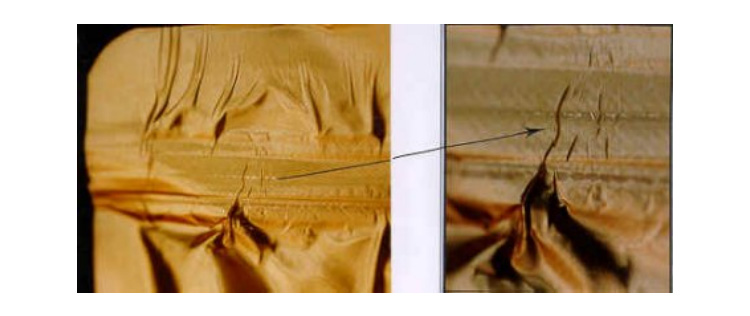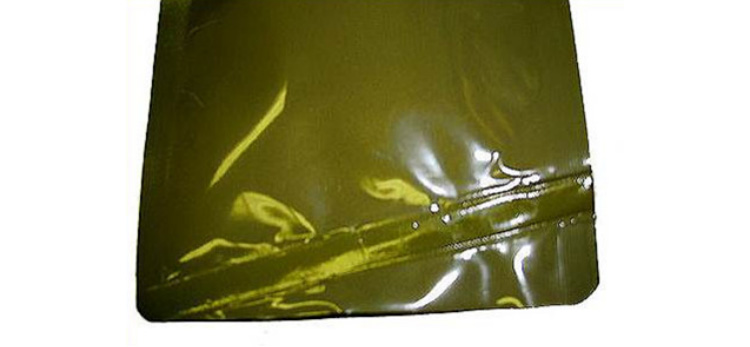 9. What are the considering points before buying Premade Pouch Filling machine?
Industrialists have to spend a big amount purchasing premade pouch filling machines. Therefore, it is very important to carefully consider some parameters that are listed below before purchasing a machine.
Machine Layout
Must consider which layout suits your application. For example, mainly there are two layouts of premade pouch filling and sealing machines (Inline and Rotary).
Inline machines require relatively greater floor space because the starting and ending points are at opposite sides of the machine.
In contrast, rotary premade pouch filling and sealing machines perform their tasks in a circular motion, hence making the starting and ending points of the operation close to each other. Therefore, it offers greater work efficiency and needs less floor space for setup.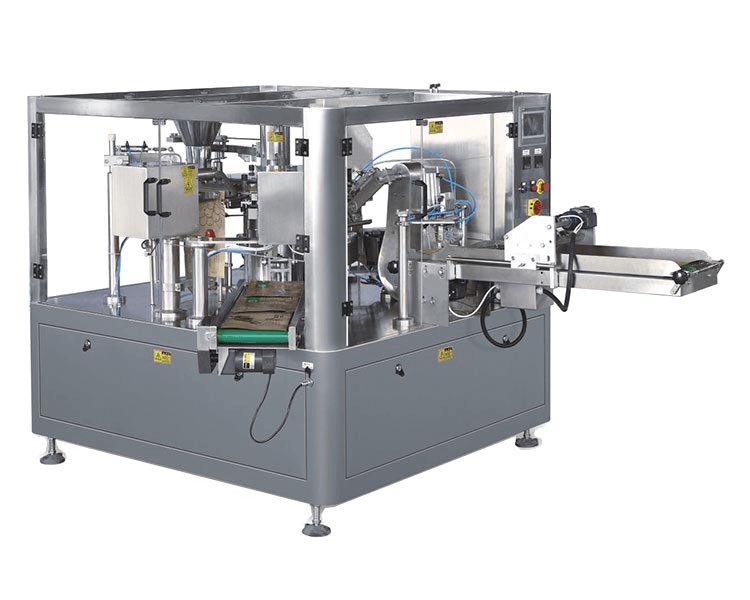 Changeover Time
Changeover time is the biggest limitation of premade pouch filling machines because the operator wants to use the same machine with different types of bags. In this case, the productivity of the machine gets low therefore it is important for you to choose a machine with less changeover time.
Additionally, changeover should be easy and any operator can easily prepare a machine for a new bag type. For example; rotary premade pouch filling and sealing machines only take less than 5 minutes for a changeover.
Machine Parts Durability
It is very important that your machine is made up of high-quality parts.
For example; the key function of bag gripper arms is to hold the bag through the operation. What if it is of low quality? Your productivity will get low and more time-consuming.
Therefore, it is important to choose those gripper arms made up of high-quality stainless steel and can lift weight up to 20 pounds easily. Similarly, in other parts, greater strength components should be selected.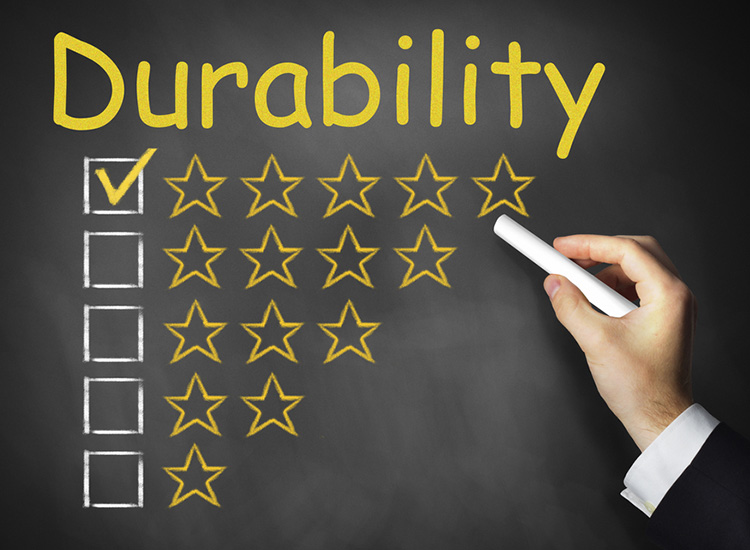 Human Machine Interface (HMI)
It is important that the Human Machine Interface (HMI) is conveniently accessible to the operator. In advanced machines, HMI is provided in touch screen form.
An operator can monitor and control the system parameters, functions and errors through HMI.
The location of HMI in premade pouch filling machines may vary, it may stand onto the machine, be immobile, fixed, or can be set on a separate stand. For more flexible operation, a swivel arm can be used for its installation which is highly recommended because it requires less space, height can be adjustable, and easy to handle during cleaning of the packing machine.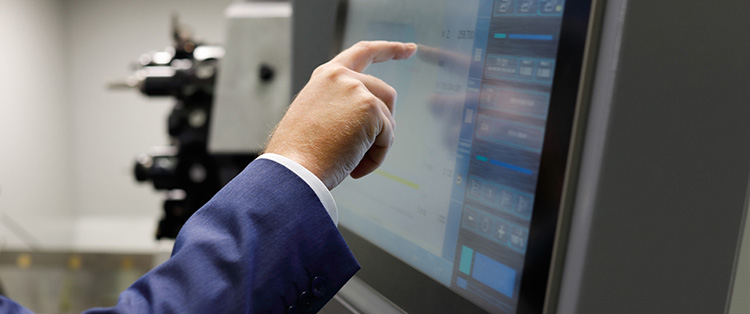 Conclusion
Today, premade pouch filling machine delivers stunning pouches filled and sealed with material for easy and protective transport. There are a variety of premade pouch filling machines available in the market that offers unlimited features.
AIPAK Pharmaceutical Equipment offers you innovative premade pouch filling machines for suitable pouch filling liquids, powders, and granules. Contact US today, to get supportive consultation and machine quotation right now.
Premade Pouch Filling Machine Related Posts
CONTACT US
Tell us your raw material and project budget to get quotations within 24 hours.
WhatsApp Us: +86 189 7157 0951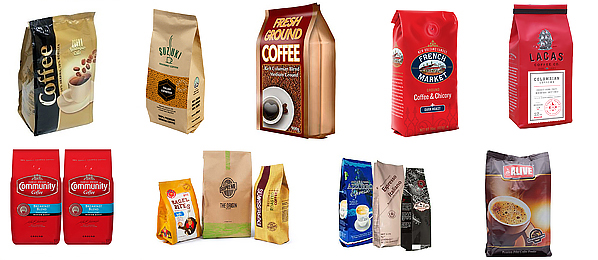 Tell us your material or budget, we'll reply you ASAP within 24 hours