Washing Powder Packaging: The Complete FAQ Guide In 2023
Laundry shopping always kicks serotonins for all! We know the reason. This is the packaging style and material that allures you to grab washing powder from grocery shelves. Smooth glossy and lustrous bags with granules inside make you feel good when squeezing them.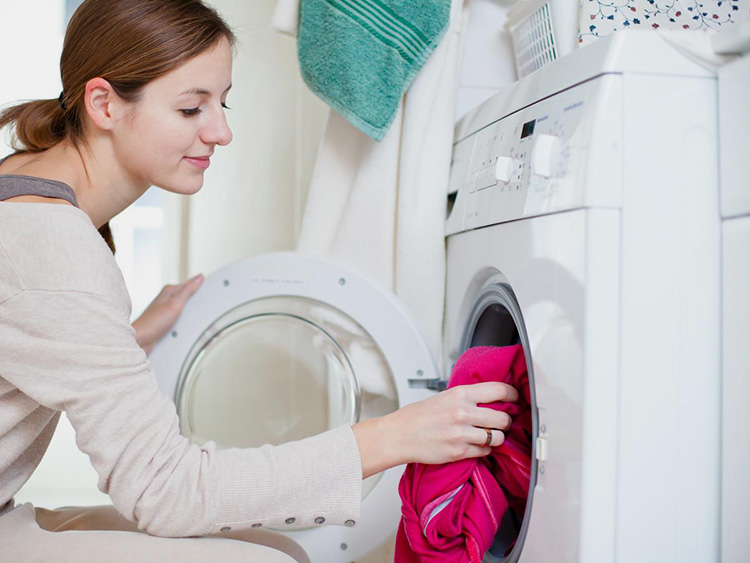 How does washing powder packaging takes place? What are the prime parameters that you must consider when packaging them? We'll talk about them one by one in this blog. So, Let's Start!
Add a header to begin generating the table of contents
1.WHAT IS WASHING POWDER PACKAGING?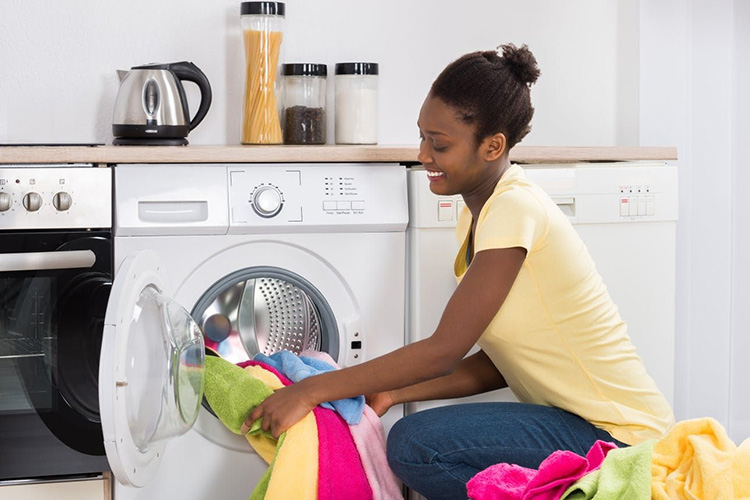 Washing powders are known for their effectiveness. Whether for household, or industrial applications; washing powder holds a prime position in terms of hygiene and freshness. For instance, washing clothes, basins, floors, spills, stains, and much more.
That's why the market value of washing powder packaging has demonstrated huge growth as it is highly effective and offers leak proof packaging. Moreover, good washing powder packaging is a good key to grabbing consumers' attention as per the emerging demand for washing powder the packaging must be done vigilantly.
Washing powder packaging is an eco-friendly solution of storing washing powder goods in cost-effective manner. You've many various packaging options available (different sizes, styles, colors, etc.) which are not only user-friendly but shelf-friendly too.
2.HOW IS WASHING POWDER PACKED?

The washing powder packaging process takes place in three major steps: film forming, dispensing, and sealing. However, this job is performed by various machines with a different layouts such as VFFS, premade pouch filler, etc.,
LOADING FILM ROLL
A film is loaded into the infeed magazine where the dancer's arm conveys these film layers to the interior of the machine.
POUCH FORMING & SEALING
A 'forming collar' or 'forming tube' creates the shape of the packaging film. Once it is wrapped completely, sealing is done on the sides and bottom. Sealing jaws and sealing bars perform this job.
Note: In the case of pre-made pouches a gripper helps in the opening of pouches and vacuum pressure ensures its inflation for filling material.
PRODUCT FILLING
An auger filler dosing system positioned about formed film where a measured amount of powder is dosed inside the pouch.
SEALING
Finally, a top sealing is done using the same sealing jaws. This is acquired to close the pouch.
CUTTING
Once the pouch is sealed, it is cut and discharged into the collection unit with the help of a conveyor belt.
3.WHAT IS THE DIFFERENCE BETWEEN WASHING POWDER PACKAGING AND LIQUID DETERGENT PACKAGING?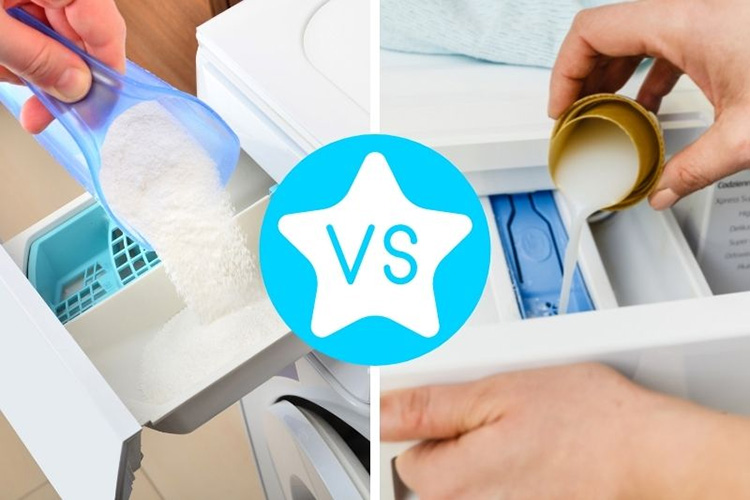 Washing powder packaging and liquid detergents packaging; both of them are very effective for laundry tasks. However, there are some major differences you must know:
COST

 

Washing powders are cost effective and can be loaded in various packaging options. Whereas liquid detergents are somewhat pricy in terms of packaging.
PACKAGING TYPE

 

Washing powder packaging can be done in pouches, cartons, plastic buckets, cans etc.,. for liquid detergent packaging, manufacturer mostly prefers bottles or pouches.
PROCESS TYPE

 

Washing powder packaging involves auger fillers whereas liquid detergent packaging requires nozzle fillers/volumetric nozzles.
APPLICATIONS
Washing powder can be used as pre-treatment when washing clothes, but first you must make paste before its application, whereas liquid detergent can directly apply over stains as pre-treatment without making any paste as it is already available in dissolved formulation.
PURPOSE
Washing powder is meant to lift the dirt and you can use it for general purposes. Whereas liquid detergents are specifically made for hard, oily, and greasy stain
4.TYPES OF PACKAGING USED BY THE WASHING POWDER INDUSTRY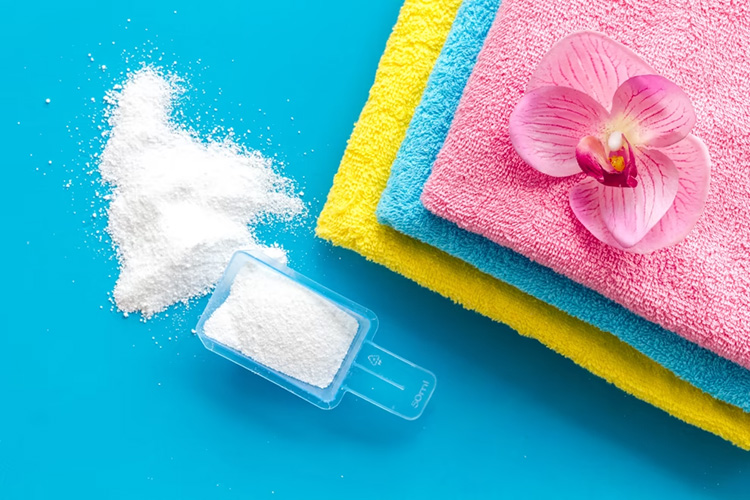 With solutions that are some modern washing powder packaging solutions came to emerge. This is all because of customer demands and marketing tactics. Let's have a look at commonly used powder packaging types:
Boxes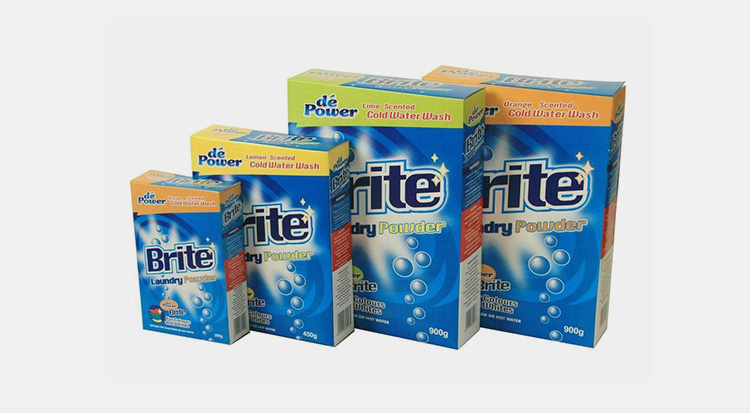 Washing powder packaging in rectangular cartons is the most traditional mode that is still prevalent for laundry packaging in the US. Hard cardboard cases are convenient in the process of storage and use of washing powder. These are very cost-economical, and storage-friendly boxes compared to other forms. The boxes are mostly made up of cellulose fiber and flexible to recycle.
Tubs/Buckets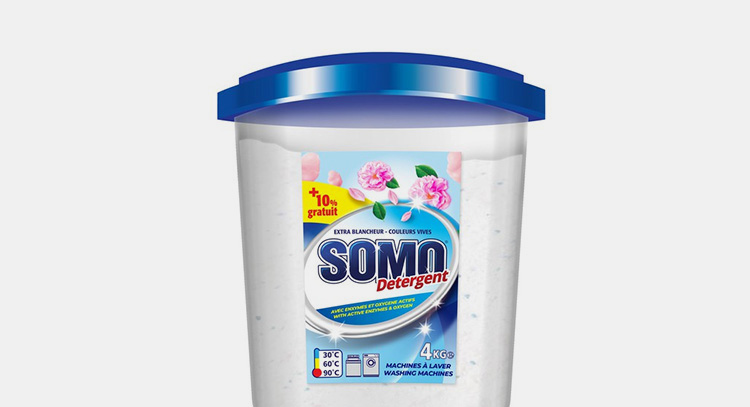 Plastic buckets, containers, or tubs are an excellent alternative to boxes as it resists water absorption, unlike boxes. It harmoniously fits into the smaller space, so you can see how elegantly it is placed on grocery shelves. This is a safe and secure way of storing, where a fixed lid allows the re-use of material. Thanks to transparent walls so you can see the amount of powder left.
Pouches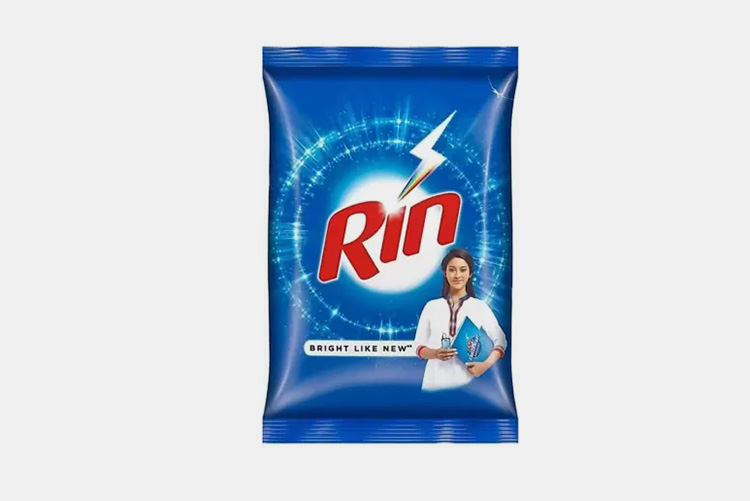 The pouches reflect a broad washing powder packaging classification. Pouches are cheaper, in terms of transportation and storage costs since pouches occupy a fraction of the space required the addition of zip locks, transparent windows, and tear away notches can help you have a custom stand up pouches to suit your exact needs.
The various types of pouches or bags are enlisted below:
STICK PACK

You can consider it a modern step of presenting washing powder. First of all, it allows an economical solution to customers by offering low prices. Secondly, it needs only 40% film to pack the material than a sachet of equal size. It has a narrow stick-like shape with longitudinal formatting with confined ratio between width and length. In addition, it can be disposed of easily.
SACHETS

This is the most convenient packaging used worldwide. The sachet is the best fit for washing powder packaging as you can carry it everywhere due to smaller sizes. The hermetically sealed sachets can be displayed via hanging or on shelves boxes occupying lesser space.
PILLOW PACK
The pillow pack for washing powder packaging is a perfect fit for every concentration with a versatile range of designs. This packaging is widely accepted as it can accommodate a great amount of material in a compact size pouch.
GUSSETED BAG

Nowadays, gusseted bags are the trending packaging line for washing powders. These packagings have extra film sealing at the side or at bottom. The purpose of this extra film is to expand during filling procedure thus providing extra volume for material thereby more storage capacity than other pouches.
5.WHAT ARE THE FACTORS TO DETERMINE BEFORE WASHING POWDER PACKAGING?
To achieve accurate packaging, you must think about those factors that create inaccuracy. For instance:
Working Environment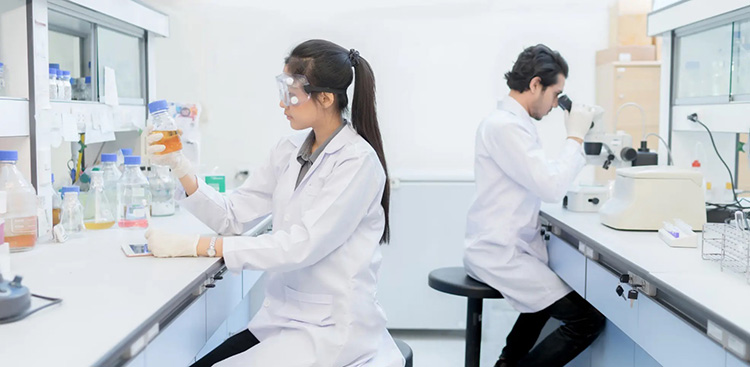 You might be wondering how the atmosphere interferes with packaging of washing powder. Always remember powder density may varying with your atmosphere. Material may be lighter or heavier closely related to humidity and temperature. These variations may result in inaccuracy. However, it is recommended to keep the temperature of workplace below 26 degree and the packaging procedure must be carried out in a close system.
Product Characteristics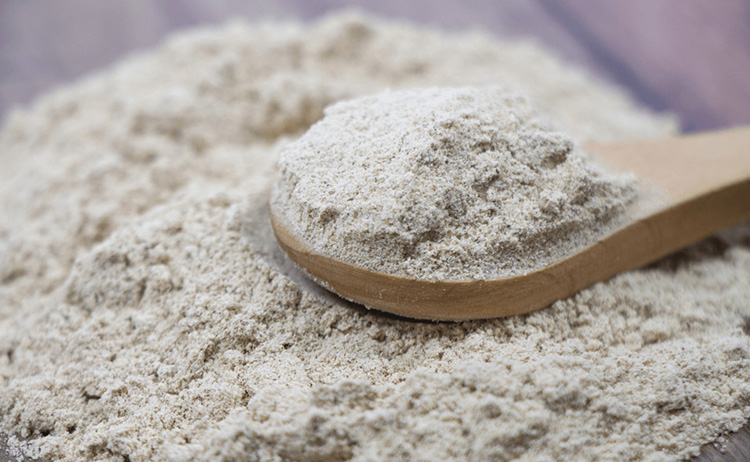 Knowing material characteristics and flow ratio, use screw auger. For instance, a pressurized screw is applied for free-flow powders and use stop valve to manage normal grid.
Types of Auger Fillers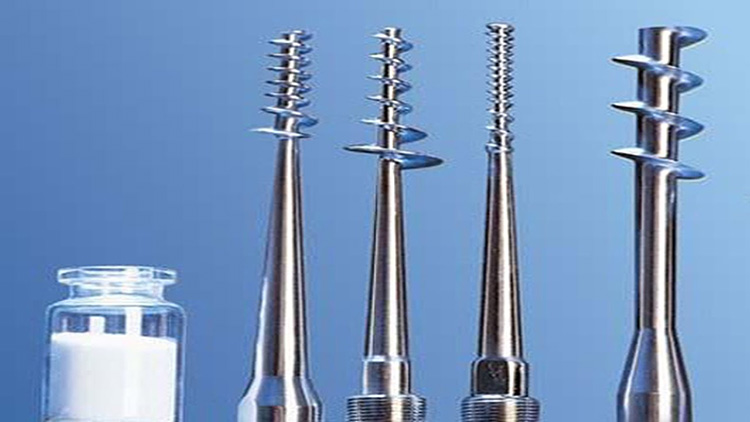 You must consult the manufacturer for selecting auger filler, especially because of the washing powder complexity. Therefore, finding a flexible and firm solution is crucial.
6.WHAT ARE THE BENEFITS OF WASHING POWDER PACKAGING?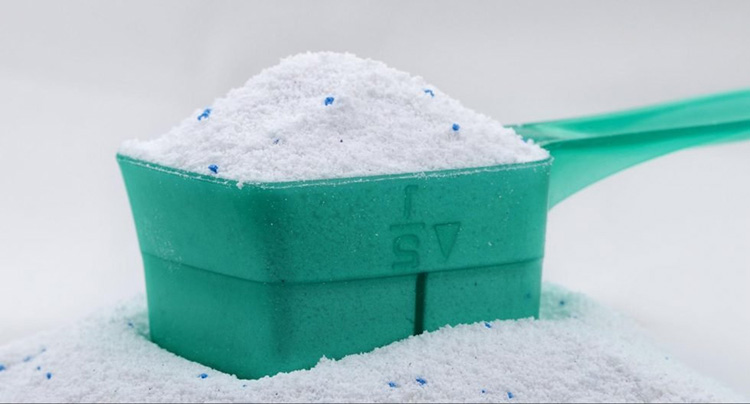 Washing powder packaging can benefit the product's brand and business in different ways:
EXTENDED SHELF LIFE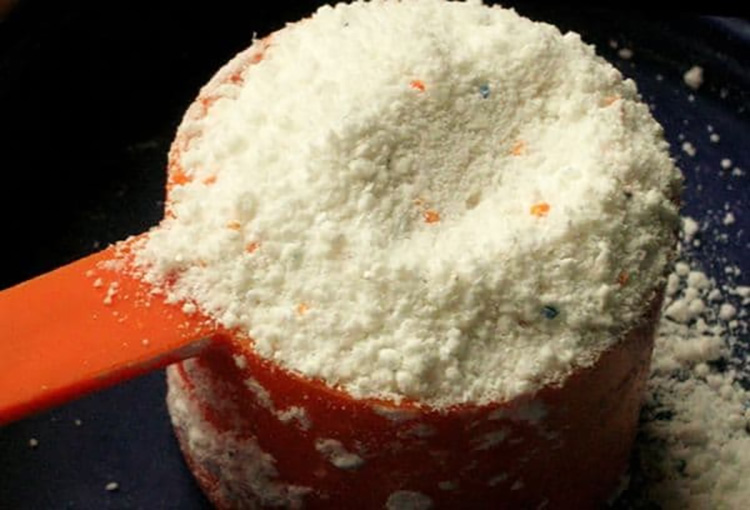 Washing powder packaging offers a firm barrier against oxygen by a multilayer airtight zipper. Thus, it protects and preserves the freshness and integrity of products by safeguarding them against moisture, UV light, and microbial growth. This property in turn increases the shelf life of the product.
IMPROVED BRAND VALUE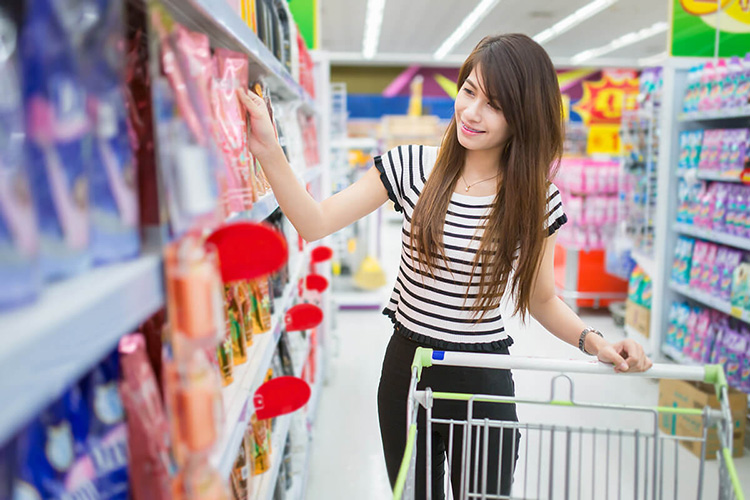 Washing powder packaging are designed to make the brand to stand out. Furthermore, they can be packed in various formats like cartons, pouches and plastic containers. After all, the potential consumers are attracted towards the appealing presentation of the product on retail shelves.
COST-EFFECTIVE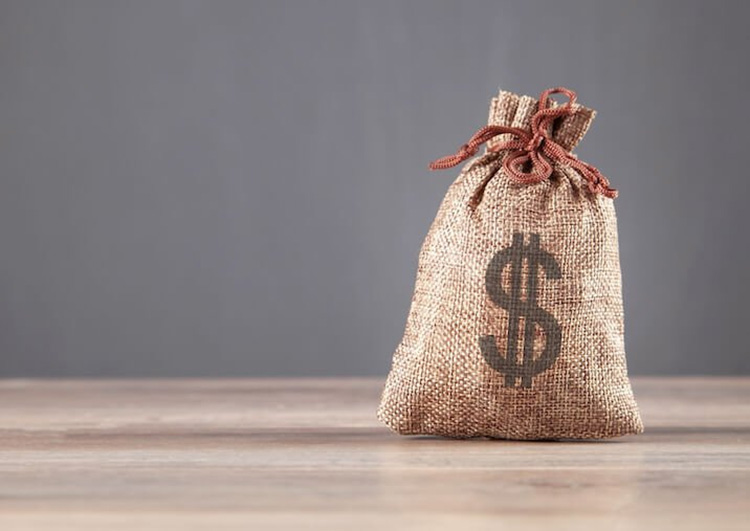 Washing powder packaging has a vast classification; in the term of cost each has specified benefit. Such as:
Bags:Gusset bags are made cheaper, faster and easier. Likewise, the polymer bags are less expensive, and it has minimal effect on the final cost of the product, and flat bottom pouches are convenient as they can store up to 10 kilograms.
Cartons: the cost of carton packaging is much more economical for both buyer and manufacturer. Manufacturers attain its product in favorable cost per kilogram while the buyer is attracted to small price packing.
Containers: The packing cost of washing powder in plastic containers is higher than others, so this product is attributed as premium class by the buyers.
STORAGE AND TRANSPORTATION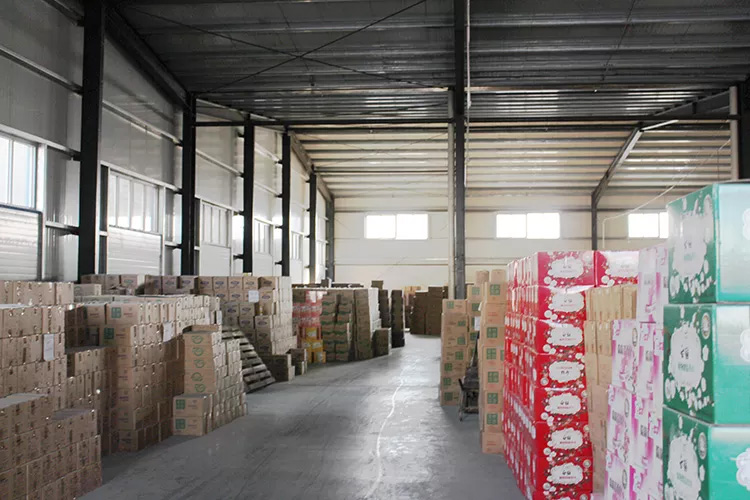 Washing powder packaging is beneficial for trade movement, or transport of goods around the world. The variety of packaging options protects the goods from damage. For instance, avoiding product spillage or leakage during any mishap or accident.
7.WHAT ARE THETYPES OF PACKAGING USED BY THE WASHING POWDER PACKAGING INDUSTRY?
Listed below are the basic packaging material used by the washing powder packaging industry.
| | |
| --- | --- |
| Paper Based | The most common and conventional mode of packaging material used to ship, to retail, and sale purposes. Plant based cartons are eco-friendly and affordable packaging solution. |
| Plastic Film | HDPE or PET, high strength plastic films commonly used for washing powder packaging with various styles, designs, and safety. The washing powder packaging material forms a convenient and shelf-friendly solution for consumables. |
| Metal | A metal cans washing powder packaging is also a convenient mode of packaging protect detergent from any physical and chemical interaction, avoiding excessive moisture exposure. |
8.WHAT ARE THE MOST COMMON MACHINES FOR WASHING POWDER PACKAGING?

Washing powder packaging is a precise and accurate procedure carried out by machines to accelerate packaging with minimal error rates. These machines can bring you high rate of return on investment.
Some washing powder packaging machines are:
| | | |
| --- | --- | --- |
| Machine | Description | Working Principle |
| FFS Washing Powder Packaging Machine | These machines pack bag into variety of shapes such as triangular, rectangular, and bags with strings. Heat and ultrasonic sealing is employed by these machines for sealing. For measurement and weighing of powders, slide dozer or auger fillers are used. | These instruments have the same working principle as that of other form fill and seal machines. The bags are made from film roll stock while the powders are packed inside the washing bags using slide dosing. Heat sealers finally join the edges of the pouch before discharge. |
| Jar/Bottle Packaging Machine | Packaging of washing powders by jar or bottle packaging machine is dust and contamination free. These systems are equipped with closure injection and faulty container rejection systems. Vibratory units can be used for increasing the packaging speed. | Before packaging, containers are cleaned using turning and sterilization. The powders are dose by volumetric or vacuum system. After dosing, the auger fillers are used for the accurate filling of jars with washing powders. After filling the jars moved to closing station where screw caps, or press-on closures are fixed at opening on jars. |
| Vertical Form Fill and Seal Machines | They can process variety of packaging films such as paper, laminated, plastic, aluminum, cellophane, and biodegradable materials.  VFFS machines are versatile and produce a variety of pouches with hole punch, degassing valve, handles and tear notch. | The basic steps of VFFS machines include unwinding of large film roll and moving it across rollers to forming station. Then shaping of film into bags and loading powders in the bags and ultimately sealing and closing the bags. |
| Sachet Packaging Machines | These systems have long time operational life since they are made of stainless steel. These machines reduce utility bills and labor wages because they consume less energy and is furbished with smart high-tech technology. | In sachet packaging machines, four sided sachets are filled by synchronized signaling between PLC systems, sensors and dosing units.  The sachets are made from film material by forming tube and then messaging between sensors and auger fillers initiate the loading of washing powders inside sachet. When required number of powders is filled, sachets are closed by sealing bars. |
| Premade Bag Packing Machines | Premade bag packing machines are equipped with high-tech sensors, pumps, and PLC units for fast and ready to fill packaging. These systems can process wide ranging bag styles from doypack, to flat bottom bags or gusset bags. | The ready-made bags are loaded inside bag magazine, carried by gripper to filling station. Multi-head auger fillers load the bags with washing powders and two edges of bags are glued and hermetically sealed by sealing elements. |
9.WHAT TO CHOOSE? SEMI-AUTOMATIC OR AUTOMATIC WASHING POWDER PACKAGING MACHINE?
Are you confused to select semi-automatic or automatic? We have talked about both of them to let you know what is right for you.
Semi-Automatic Washing Powder Packing Machine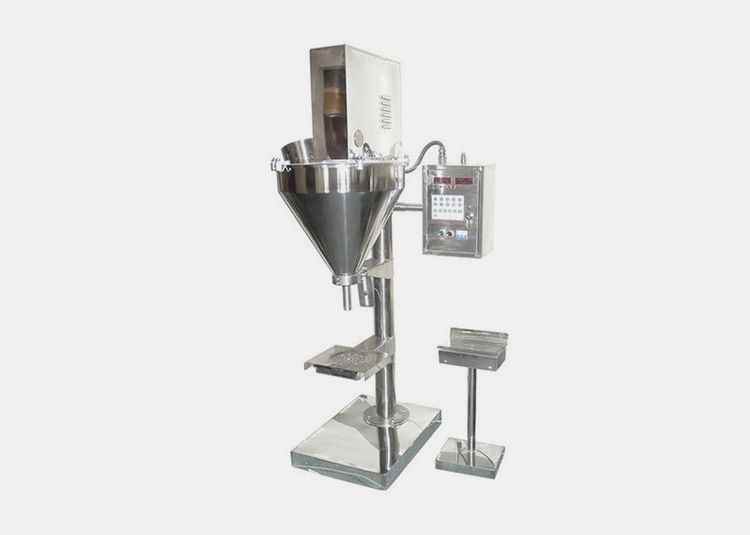 A semi-automatic solution is an affordable and economical solution for filling and packaging heavy bags i.e., 5 to 25 kgs (brand to brand). This is suitable for pharmaceuticals, foods, chemicals, cosmetics, etc industries for performing various jobs. This machine is also advantageous, except a few many tasks can be performed automatically. It can manage a variety of packaging materials and packaging styles as well.
Automatic Packaging Machine for Powder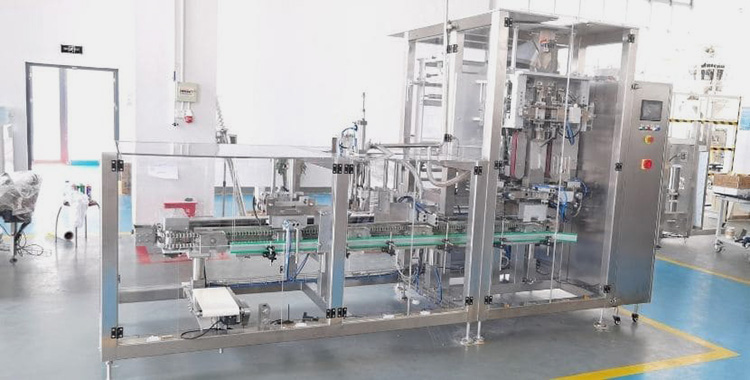 You can call it an upgraded version of a semi-automatic washing powder packaging machine. From beginning to end, entire series of processes can be performed by machine alone. For instance, film-forming, powder filling, measuring, printing, finishing, and so on. We suggest selecting this one if you're running a large-scale production line in the foods, pharmaceuticals, and chemicals, industries.
10.WHAT IS THE RELATIONSHIP BETWEEN THE WASHING POWDER PACKAGING MACHINE AND TO CORRECT BAG SIZE?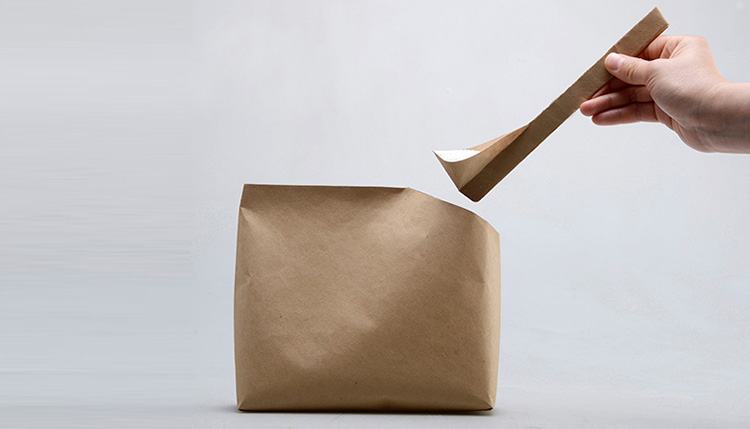 You can choose the correct washing powder packaging machine by keeping your bag size and range of products in mind. For that, estimate the dimensions of the powder bags you wish to manufacture. This is mandatory before choosing any model.
Many clients look for a single machine that can perform all these tasks. This is true if washing powder packaging machines can accommodate various sizes, formation styles, and moderate to high production.
Hence it is acceptable where you can modulate bag formation setting and screw auger for various packaging sizes. But if your production size is beyond the capabilities of the machine; then it won't be able to give what you expect.
11.WHAT IS THE SHELF LIFE OF UNOPENED WASHING POWDER PACKAGING?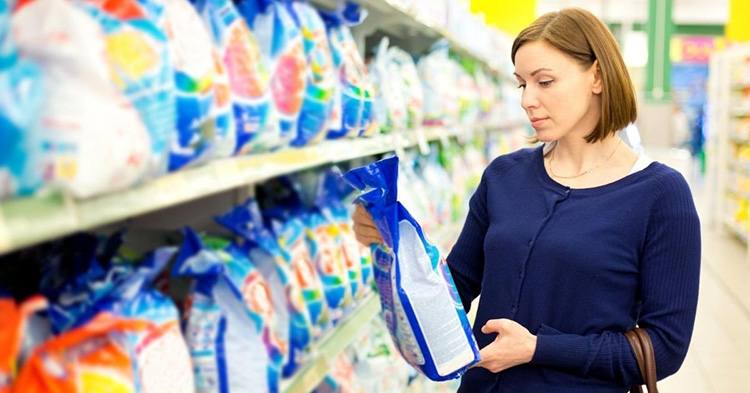 Washing powder packaging is a dire necessity these days and many consumers buy it in bulk quantity. But then a question arises: Does washing powder expire? Does its efficacy change?
Well, the washing powder never expires, luckily you can still use it as the "best before" date passed. However, the efficiency of removing the stains and dirt will be less efficient as the product has passed its expiration date.
Since the washing powder is in solid form and can be used up to 1 year until they are placed in a cool dry place. Humidity may affect the shelf life in cardboard boxes as lumps could be formed by moisture content, however these lumps are easily breakable prior to use. Therefore, high temperature and humidity might interact with active ingredient may lower its efficacy and shortens its viability
12.WHAT ARE THE REASONS FOR WASHING POWDER BAGS LEAKAGE?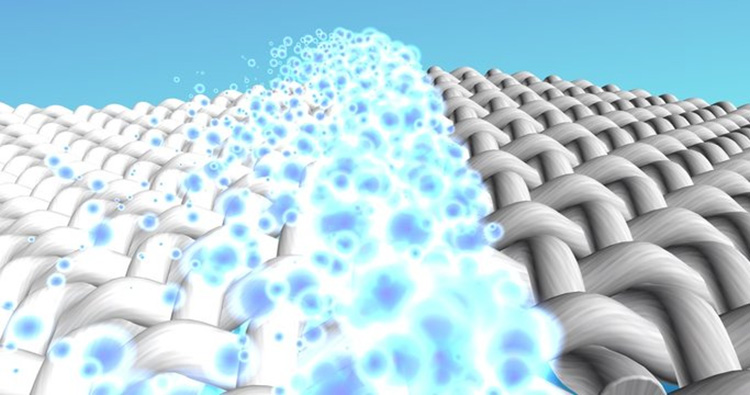 Indeed, washing powder is composed of pricy and sensitive chemicals that make you in loss if its bagging is leaked. Therefore, the manufacturer always look for important points we discussed below to avoid this mishap.
Incorrect Settings of Washing Powder Packaging Machine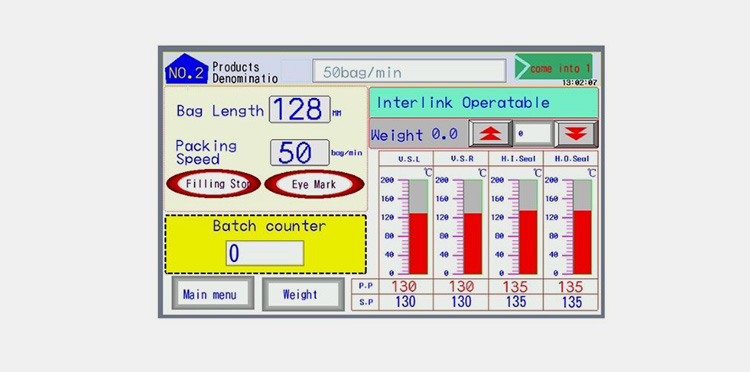 Yes, the incorrect setting is one of the prime reason behind washing powder leakage. The machine must be properly adjusted for the product to be packed. You must know that different powder and material flowability necessitates varying in velocity of the screw auger, its filling time, and pressure. So, operator must set up the equipment according to type of powder subjected to packaging. If you're not sure about type of material, then the machine manufacturer can help you to select the proper protocol.
The bag Size Does Not Fit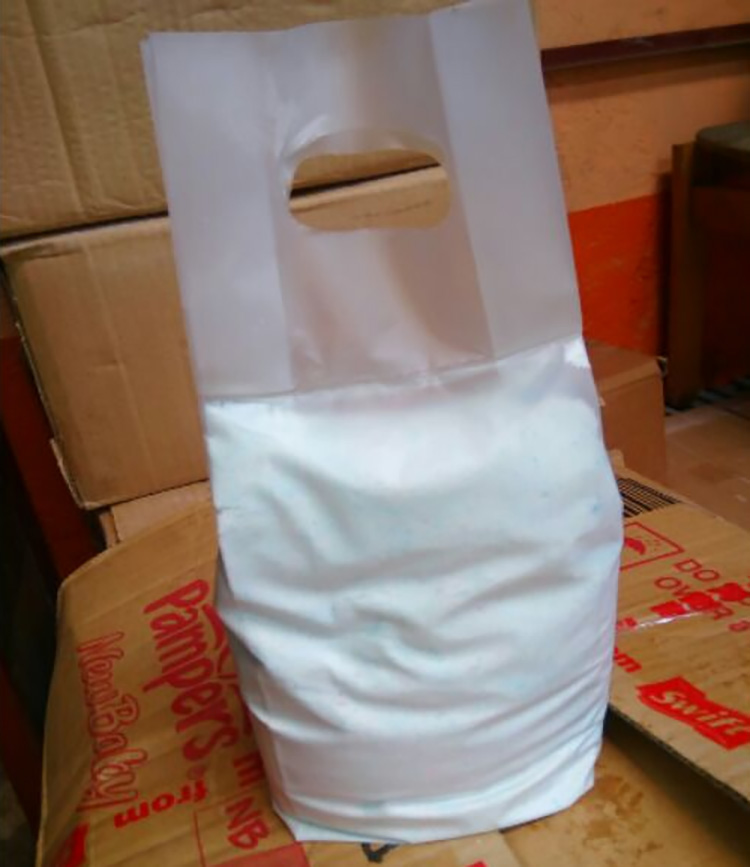 As we discussed above, if the powder concentration is much higher than your bag size. It can disturb the packaging procedure. Some washing powder packaging lines do not allow varying bag sizes. Some machines automatically sense and ensure correct volume fill up. When filling a bag, you must ensure optimum space remains inside the bag, otherwise, it can adhere to sealing and cause product leakage.
When the Material Is Too Powdery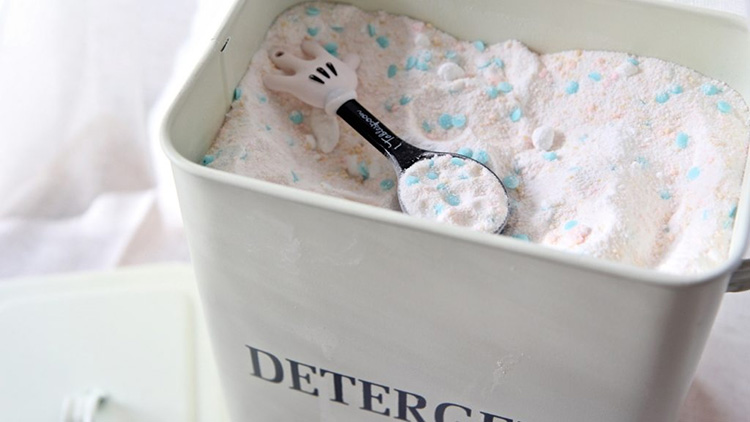 In this case, powder clings to the horizontal seal and causing product's leakage. To prevent this, many machines manufacturer offers Dust Collectors and Static Devices that adsorb the dust and avoid stick to bag's seal.
13.IS HIGH TEMPERATURE RIGHT FOR WASHING POWDER PACKAGING?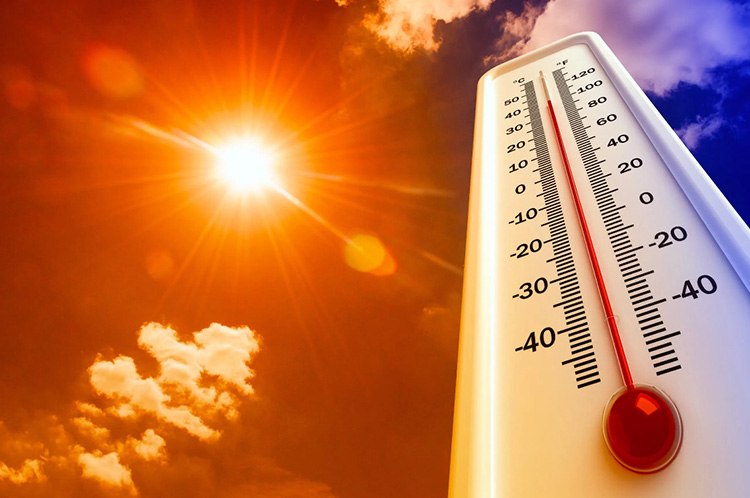 Washing powder is packed with metalized multilayer airtight mechanism that keeps the product moisture free, and dirt free. Besides all these protection one has to keep the washing powder packages in cool and dry place.
While placing the washing powder near stove or heater, heat can change the structure of active substance and as a result powder will no longer wash off the dirt.
If it is placed under direct sunlight, irreversible decay of chemical elements will result in prolonged exposure to ultraviolet light. Thereby sunlight will heat the granules and affect the efficacy of product.
14.HOW SHOULD YOU LABEL THE WASHING POWDER PACKAGES?
Labeling plays a very vast impact on retailer and consumer's profit and sales, as it mentions the detailed necessary information regarding product usage, quality, quantity, price and multiple features of product. According to washing powder regulation following must be mentioned on washing powder packaging.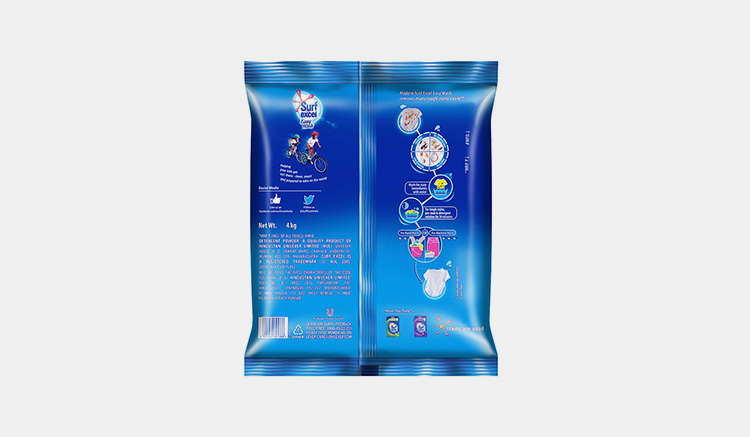 Name and trade name of the product.
Website address where the list of ingredients of the detergent product is provided.
Names of allergenic fragrances listed if present at greater than 0.01% by weight (or at a replacement limit), for example Citral, d-Limonene, Oak moss and tree moss extract and Linalool.
Enzymes, disinfectants, optical brighteners, perfumes and preservation agents must be stated.
Recommended quantities and/or dosage instructions for a standard machine load for soft, medium and hard water classes for one or two cycle washing processes
Capacity of any measuring cup in ml or grams.
A number of standard washing machine loads of normally and lightly soiled fabrics can be washed using medium water hardness.
Conclusion
Today, the laundry washing powder industry has been raised by leap and bound. That's the reason packaging is treated as one the most important pathways in today's branding as it communicates with your customer. Also, it impacts the buying behavior of customers. Good washing powder packaging can deliver a happy feeling to consumers and ultimately boosts your profile. If you're thinking of purchasing the right solution, then you're at the right place. Please contact us for a detailed talk about the best-fit and affordable washing powder packaging machine.
Don't forget to share this post!
Powder Filling Machine Related Products
Powder Filling Machine Related Posts
Powder Filling Machine Related Videos
CONTACT US
Tell us your raw material and project budget to get quotations within 24 hours.
WhatsApp Us: +86 189 7157 0951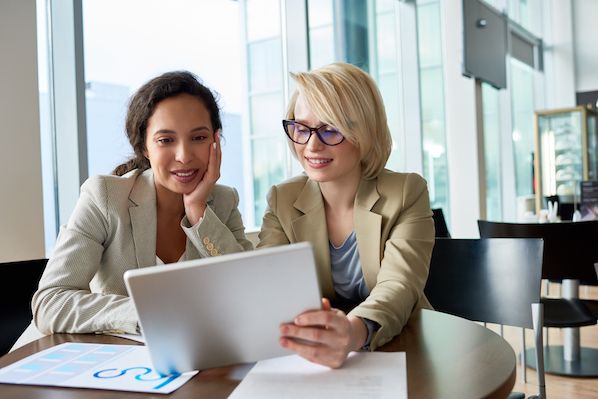 Want the best price & newest pharmaceutical machinery buying guide,tips and trends sent straightly to your box?Sign up for Aipak's monthly newsletter,we're free for your consultation and Offer you the most suitable solutions!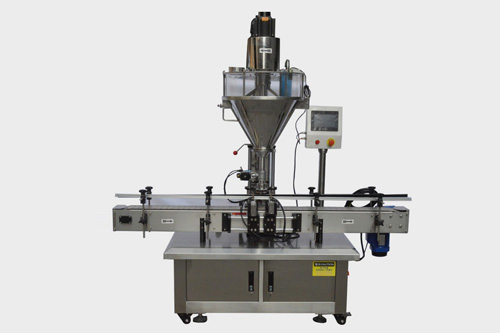 Tell us your material or budget, we'll reply you ASAP within 24 hours