Get Your Innovative Packaging Format From AIPAK Doypack Machine
Vast Variety Products Packaging Available
Extreme Flexibility In Batching Quantities
Simple Design Easy Operation
AIPAK Doypack Machine
AIPAK doypack machine is suitable for powder,granule,liquid and viscous products filled into 3-side or 4-side thermosealed sachets,signle or duplex.It is a machine that creates an innovative packaging format that makes the pouches stand up after filling.Now the doypack packing machine has been widely used in food, pharmaceuticals, chemical, cosmetics industry.
AIPAK APK-130s irregular shaped pouch bag doypack machine is applicable for packing powder, granule, liquid in form of irregular shaped flat or stand up pouch, with different patterns of sealing, include processes of irregular shaped pouch forming, product dosing, filling and pouch sealing.
It is designed for doypack packaging need, it can make standard special shapes,doypack pouches, as well as with special additional functions like zipper, hanging hole, spout or special shapes.
Special shape bar design
Vertical stand reduces fuel consumption
Full spectrum detection
AIPAK APK-180S Horizontal doypack machine started with pre-made pouch , and have very flexible packaging application. It is widely used in various market such as in the field of consummate, seasoning and snacks; pharmaceutical field in the area of biochemical and nutrition additives,detergent and softener field, cosmetics area and pesticide field.
Stable pouch advance with less deviation
Easy computerized specification change
Long operational life span
AIPAK APK-180SZ zipper doypack machine is a fully-automatic packing machine with form-fill-seal function which is widely used for food, beverage, cosmetics, chemicals, pharmaceuticals packaging. This type of machine can make stand up pouch and then finish the packing process. The main packager can be integrated with various filling systems, suitable for all kinds of products, such as powder, small granule, liquid, viscous liquid, paste, tablet, candy, solid, stick, large solid and irregular products.
Evan zipper seal
High speed motion model
Accurate detection of light sources
AIPAK APK-240S doypack machine can meet the requirement of packing big pouch in high quality. With 2 filling nozzles, which can fill two different materials at the same time, it can pack fast and is suitable for powder, granule, liquid, sauce, blocks etc. This machine is film-form-seal type which can make the 3or 4 side seal sachets or pouches , which lower the cost and improve the production efficiency.
Evan spout seal with good appearance
High spout seal strength,no leakage
Stable pouch avance with less deviation
AIPAK APK-240DS irregular shaped sachet doypack machine is used for packing liquid or Paste, like shampoo, honey jelly, juice, sauce, ketchup, flavor oil, etc with Irregularly-shaped Bag.It can automatically finish the processes of pouch forming, filling, sealing, cutting, date printing for pillow pouch packaging.
High speed motion mode
Intelligent packing speed setting
Independent temperature controller
AIPAK APK-240SZ zipper doypack machine is designed for doypack packaging need, it can make standard doypack pouches, as well as with special additional functions like zipper, hanging hole, spout or special shapes. It also has big size and duplex series, which can meet packaging requirement of big volume and high speed.This doypack machine is suitable for weighing of granule, slice, roll or irregular shape materials such as candy, seed, jelly, fries, coffee granule, peanut, puffy food, biscuit, chocolate, nut, yogurt pet food, frozen foods, etc. It is also suitable for weighing small hardware and plastic component.
Good sealing strength
Easy to separate for cleaning
Good filling accuracy
AIPAK APK-280DS doypack machine is developed for doypack,  premade bag, stand-up bag with or without zipper. It is suitable for packing product of powder,granule, irregular shape, such as gourmet powder, chicken powder, seasoning powder, candy, fruits, nut, pet food, frozen food, small hardware .
The doypack machine can complete pouch forming, feeding, measuring, filling, sealing, date printing, nitrogen filling, counting, finished product delivery.
Stable operation
Easy adjustment
Independent zipper unwind device
AIPAK APK-280DSZ doypack machine makes, fills, and seals pouches in one automatic process.It can produce standup pouches, 3 side seal pouches and 4 sided seal pouches with zipper closures.This doypack machine uses laminated roll stock film to create a large variety of pouch styles, the R2B eliminates the need for pre-made bags and reduces material cost dramatically. Savings of up to 30% may be incurred by producing a finished product as opposed to purchasing pre-made pouches.
Automaitc pouch loading
Low loss, labor saving
Automatic stop function
Doypack Machine: The Complete Buying Guide In 2023
Unknown to many the elegant stand up pouches that hold ready to consume stuffs like ketchup, mayonnaise or your pet food is trademarked as doypack pouch. Designed in 1963 by Loius Doyen a French inventor, today over 40 billion doypack pouches are sold per annum around the globe.
How are these doypack bags made? What are the advantages of doypack pouches? The equipment you need to manufacture doypack pouches, all these questions and many more are answered in this interesting blog.  Bringing you DOYPACK MACHINE: THE COMPLETE BUYING GUIDE IN 2023. In this blog we will cover:
Add a header to begin generating the table of contents
1.How are doypack bags made?
Introduction of doypack bags revolutionized the packaging industry with their ability to stand upright without any support; hence also came to be called as stand-up pouches.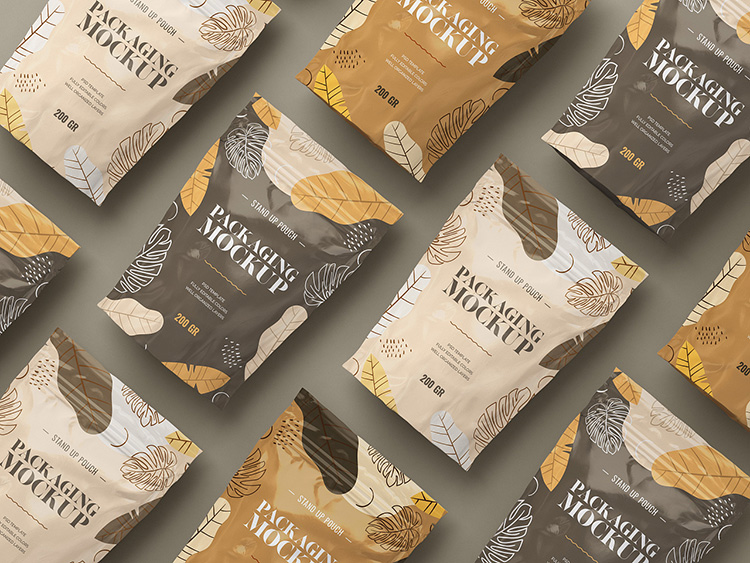 Louis designed W-type doypack pouches were made by sealing two sheets of suitable materials such as plastic, foil or paper along the sides with a W fold at the bottom. Unique ability of the bag to stand upright was because of this fold. When the pouch was filled the W opened and acted as a base on which the bag stood in an upright position.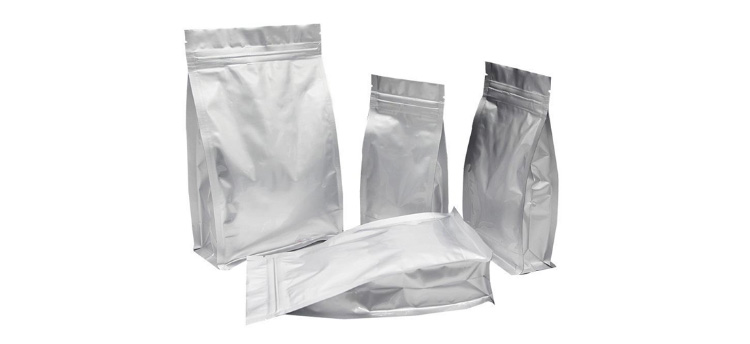 Later on Wayne Chang a Taiwanese engineer further improved the design to an S-type by using a tube for the body and two sealed gussets both at the top and the bottom giving a bottle shape to the pouches.

As compared to W-type pouches the S-type pouches provided better stability and stood upright even when they were half-filled.
2.What are the advantages of doypack pouches?
Like all packaging materials doypacks fulfill the basic criteria of protecting their contents from environmental factors along with providing aesthetic looks that catch consumers' attention. Standing upright is a feature that is unique to doypacks which increases their functionality, portability and storage; convenient for everyday usage.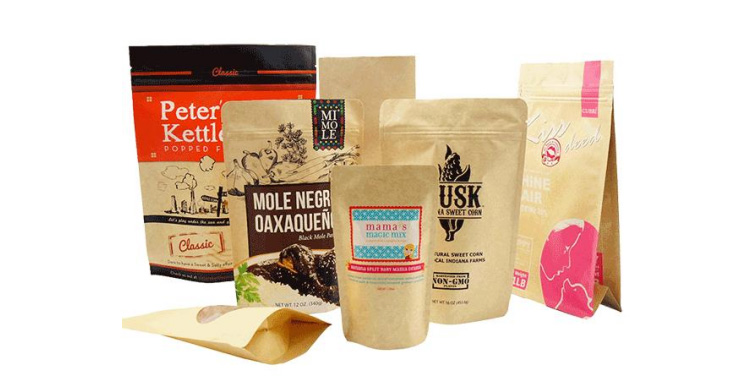 These bags are user friendly available with a zipper or caps to prevent spillage once opened and are made up of sturdy materials. These pouches can be used more than once which gives them an added advantage over other packaging materials.
3.Equipment required to manufacture doypack; A brief overview.
Who would not want to know how doypack pouches are made and filled given they are used on daily basis in a number of dietary, cosmetic and veterinary products and their sleek designs are also a feast for the eyes. Without further ado, lets us look at the equipment that are used to make these stylish stand-alone pouches.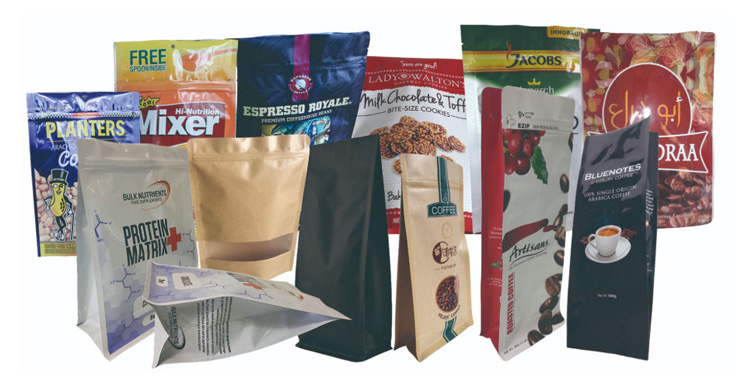 The first doypack machine was designed by Louis Doyen CEO and chairman of THIMONNIER in 1963 to manufacture and fill doypack pouches. Today doypack machines are state of the art equipment designed to work in a demanding and combative environment having latest and technologically advanced features.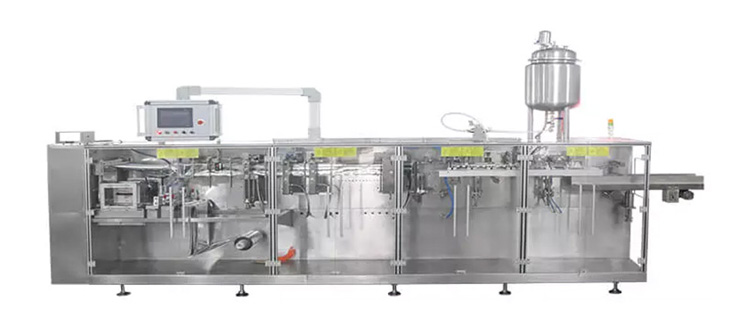 Most machines are one step solutions that can make, fill, seal and pack doypack pouches in a single cycle. Other equipment are available as a single unit that can fill pre-made pouches that are economically effective for research and development labs and small scale businesses.
Doypack machine features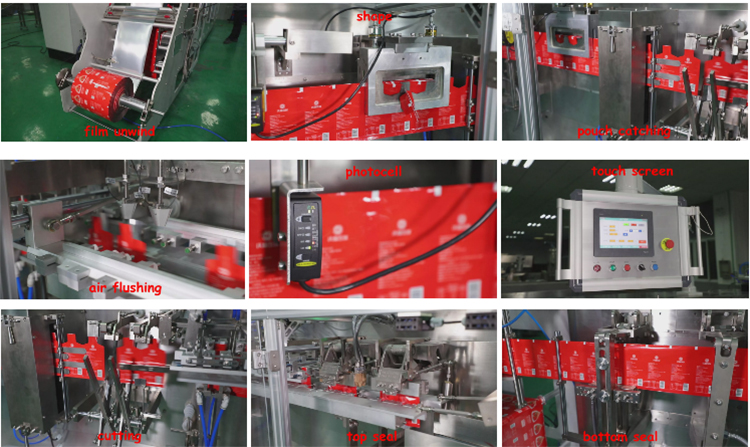 Equipped with PLC control all models of automatic doypack machine are easy to operate, clean and maintain.
Multiple filling stations, advances electronics, no pouch no fill sensors and fail safe features.
Human machine interface equipped with more than 100 programs fast change of sizes.
Stainless steel used in main body and parts that come in contact with the product.
4.Industrial applications of doypack machine?
Originally the doypack were invented for packaging juices and olives; with time their uses have extended to a number of products. Because these pouches are portable and reusable; nowadays you will find many food and confectionary products in doypack.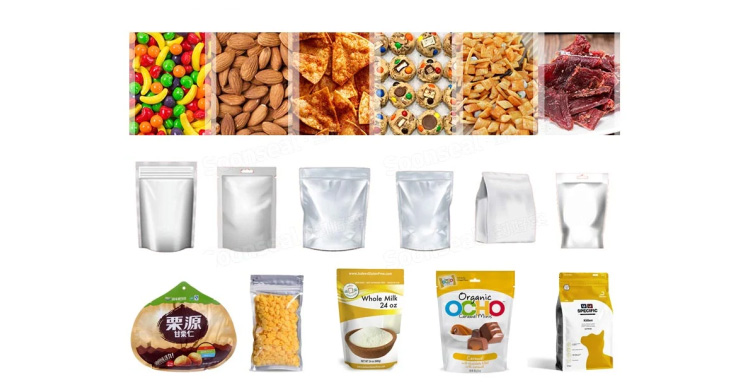 Ⅰ.Juices, nuts, ketchup and mayonnaise
You cannot finish juices, nuts, ketchup and mayonnaise in one go unless you are hosting a party! That's why these products are usually packed in stand-up pouches which can be opened and resealed; maintaining freshness of the product within.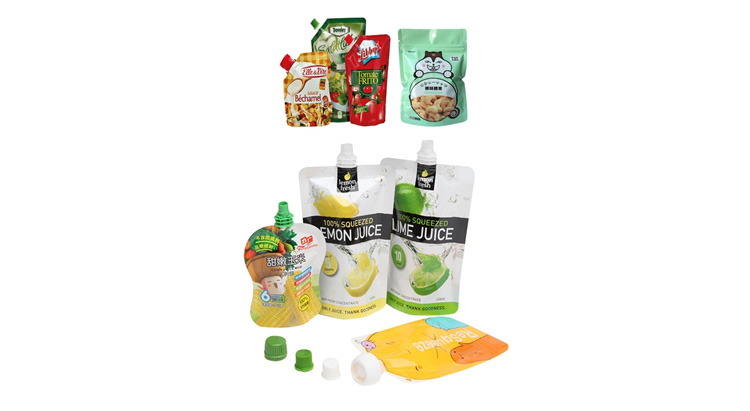 Ⅱ.Snacks, candies and confectionaries
When you buy snacks, candies and confectionaries the thing that attracts you the most is the packing of the product. Having attractive packing along with re-sealing ability doypack pouches are now increasingly used as a primary container for such products.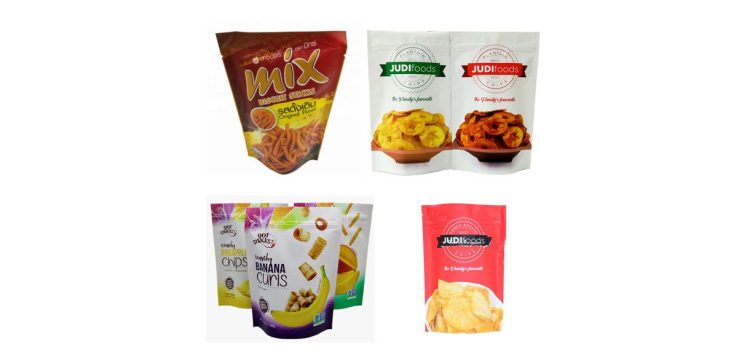 Ⅲ.Veterinary products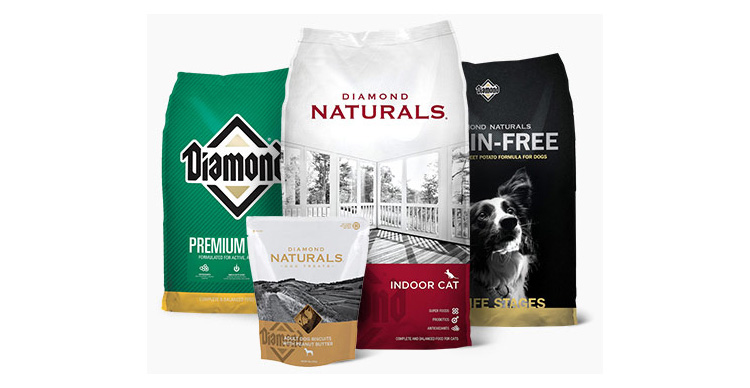 Paper bags are a thing of the past if you own a pet whether be it a dog or a cat you must know that their ready to eat meals are available in doypack pouches. Not only these pouches increase shelf life of the product by protecting against environmental conditions but also provide safety against pests and insects.
Ⅳ.Hygiene products
Healthy and green planet is the responsibility of every one of us. If your hand wash or liquid soap for dishes have ended instead of buying a new bottle buy a refill stand-up pouch. It is economical, portable and can stand on its own. Let's go green, play your part!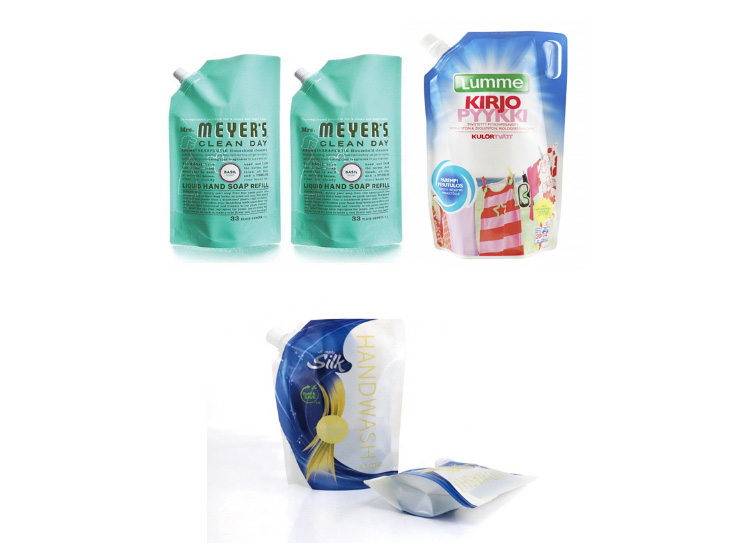 5.How many types of doypack machines are available in the market?
Out there you will find a number of equipment from semi-automatic to fully automatic and from machines that fill pre manufactured doypack to an all in one complete packaging solution that make fill and seal doypack pouches. Based on your requirement and budget you can buy any one of the following.
Ⅰ.Semi-automatic doypack machine
Ideal for small scale businesses and research and development laboratories semi-automatic doypack machine is capable to fill and seal pre-made doypack pouches with liquids, pastes and viscous products.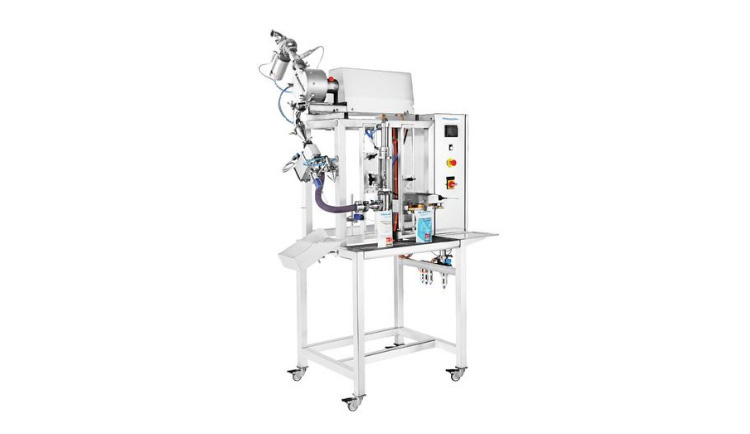 Semi-automatic doypack machine
This machine has as much as 15 years of working life because of its sturdy built quality and also complies with major regulatory requirements. Semi-automatic machine can produce 100-400 pouches depending on the amount of product in them.
Ⅱ.Automatic doypack machine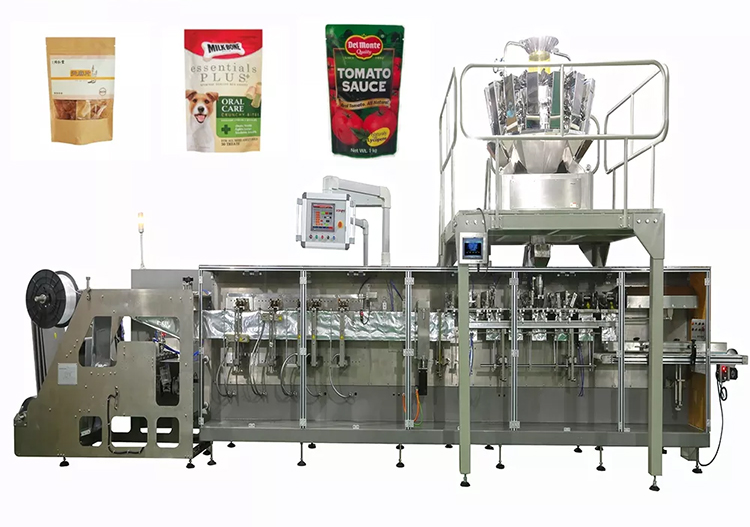 AIPAK automatic doypack machine
Automatic doypack machine is an all in one unit that can make, fill and seal doypack pouches. Equipped with advanced electronics and fail safe features, this machine is suitable for large scale production requirement. Also this machine can produce different types of doypack pouches because if it's high tech human machine interface and built in programmes.
6.An outline of technical specifications of an automatic doypack machine.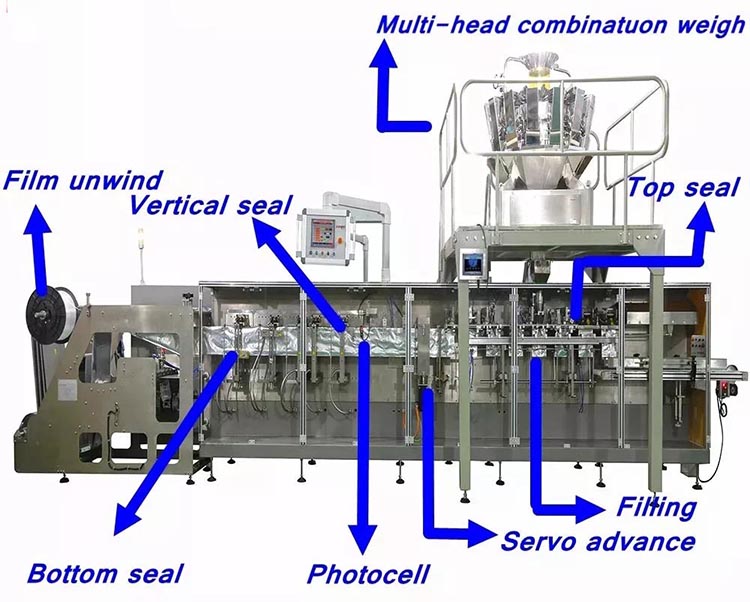 Doypack machines of different specifications are available in the market. Keep in mind the technical requirements of any equipment are provided by the end user at the time of purchase. Before buying an automatic doypack machine let's get you acquainted with some of the specifications of a standard version.
Pouch size and volume: A standard version of automatic doypack machine can make doypack pouches of different sizes ranging from 70 x 100 x 30 to 170 x 270 x 100. These pouches can be filled up to 1000mL.
Number of pouches: A typical doypack machine can typically make 0 – 90 pouches in a minute. Again these may from version to version and can be optimized as per requirement.
Reel size and dimension: Most standard machines can also make pouches. A reel up to width 540mm, diameter 500mm and core diameter 150/152mm can easily be attached to the machine.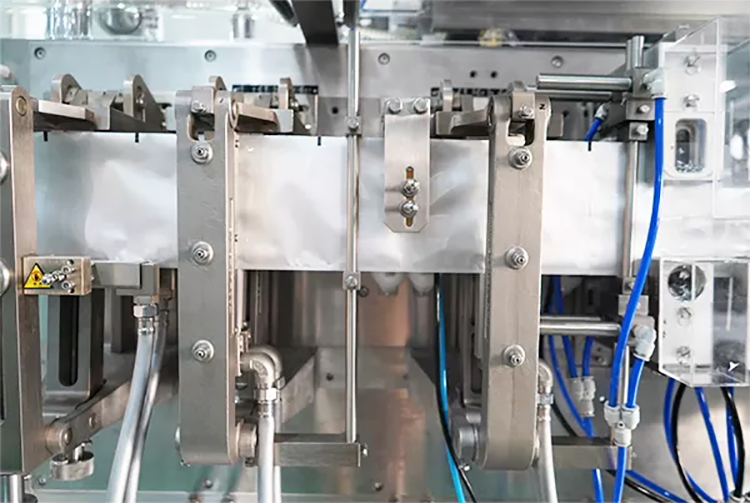 Machine frame and running parts: Different parts of doypack machine are made up of different materials to comply with the regulations of international regulatory bodies.
Main frame is usually made up of stainless steel or carbon steel, other parts are made up of carbon steel or aluminum coated with nickel or chromium.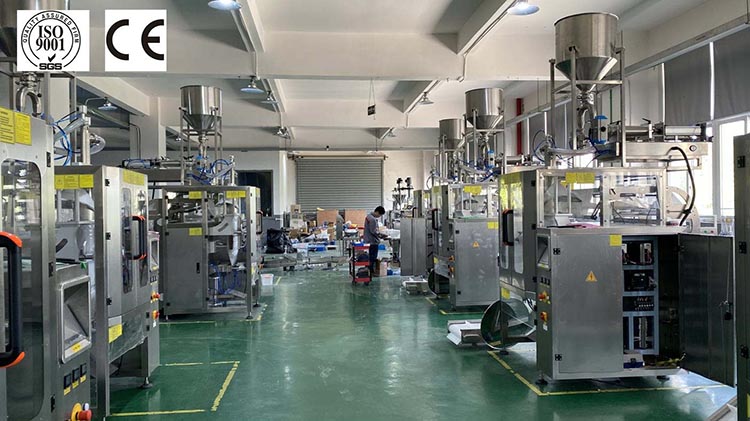 The parts that come in contact with the product is of stainless steel which makes it easy to clean and disinfect.
Electrical requirement: Doypack machine can be operated at 220, 380 or 400 V and 50 – 60 Hz. Every manufacturer needs these requirements from the end user at the time of order placement.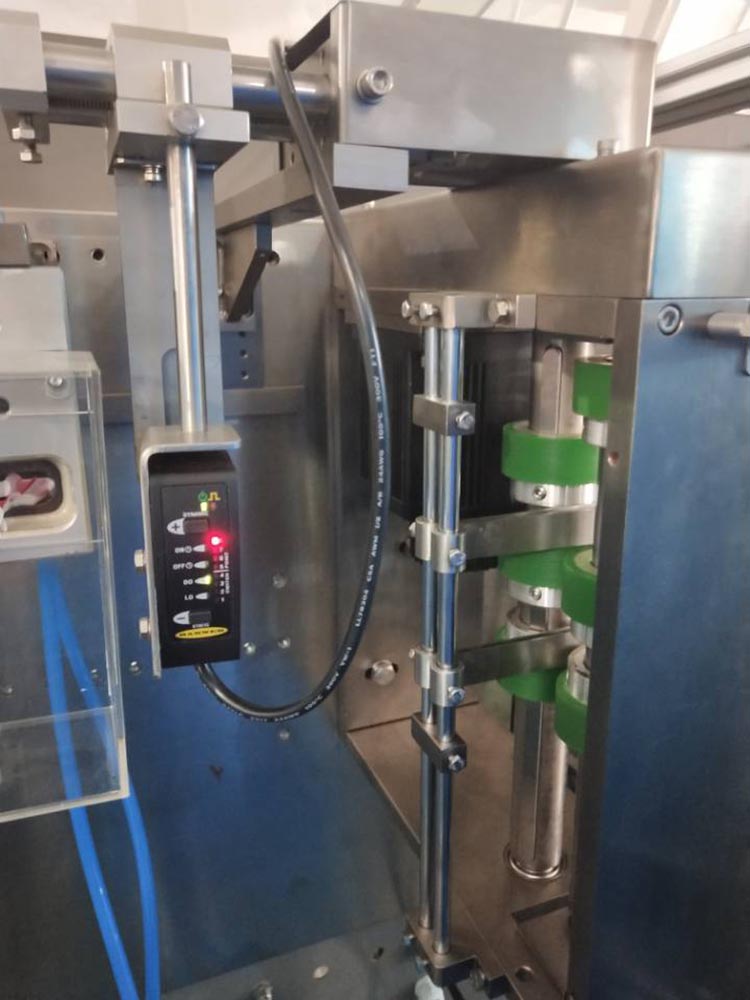 Noise levels and working temperature: The doypack machine is virtually noise less operating below 70dB at room temperature. 
7.Working principle of an automatic doypack machine; a representation.
Working of an automatic doypack machine is very simple, having a high-tech electronic controller ensures precision and accuracy in every step with just push of a button. The entire process is controlled and monitored by sensors and motors you just have to enter dimensions and specifications.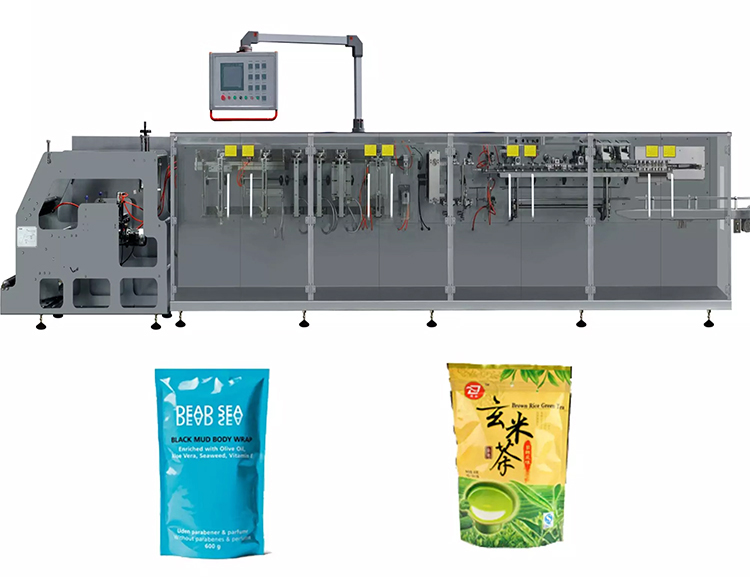 An automatic doypack machine is fully capable of performing all the operation from manufacturing and sealing to product filling and capping. A brief representation of the entire process is given below.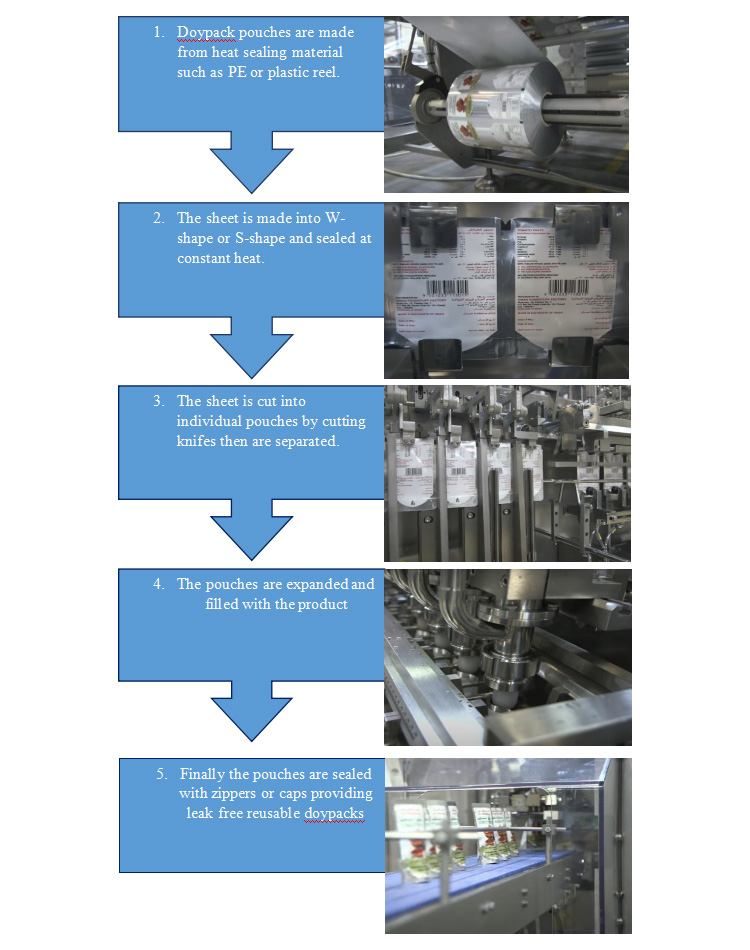 Working Principle of doypack machine
8.What are the major components of doypack machine?
Doypack machine is an amazing piece of technology, equipped with units that perform all in one packaging operation and sensors that keep the production smooth. Some of these units are built in other you have to ask for; be assured they are worth every dime! An insight about components that can provide optimum working are mentioned below.
| | | |
| --- | --- | --- |
| UNIT | DESCRIPTION | PICTURE |
| Unwinder | Unroll the reel in a hassle free manner to provide smooth film for production of pouches. | |
| W-fold and S-fold | Many machines produce one or the other type of fold. Always look for the unit that fold the bottom of the sheet into both types. | |
| Sealing jaws | These are independently driven temperature controlled unit that seal the sides and bottom of the sheet forming doypack pouches | |
| Adjustable cutters | Blades in most automatic doypack machines can be adjusted to produce pouches of different sizes. | |
| Pouch expanding | Equipped with pincers, vacuum suction and blower, pouches are opened irrespective of the type of material before moving towards hopper for filling. | |
| Hopper | Made of stainless steel this part of the machine holds your product for filling. If you intend to work with viscous liquid a pressurized hopper will give you best results. | |
| Hopper level detector | This unit keeps the product in the hopper at optimum level thereby ensuring accuracy of filler. | |
| Automatic cleaning unit within hopper | Monitored from main control panel this device has sprinklers that perform 360o cleaning of the hopper. | |
| Multiple filling stations | Some models of doypack machines are equipped with multiple filling stations to facilitate the filling of more than one ingredients or to utilize the maximum production capacity of the machine. | |
| Flowmeter | Accurate up to ±1% in case of water this magnetic induced unit enables the machine to fill viscous product at 10 to 98 o C. | |
| Gusset punchers regulators | These are sensors that detect the position of the film and adjust the gusset to produce accurate punching every time. | |
| Reel end detector | Another sensor to look for is the end of reel detector which detects the end of the reel | |
| No pouch detector | As the name detects this sensor detects the presence of pouches before there are filled. In case of no pouch the detector halts the production to prevent product spillage. | |
| Automatic lubrication unit | Controlled from PLC controller seldom people know about this unit. This unit performs automatic and programmed lubrication of machine | |
| Conveyer unit | Once the pouches are filled and sealed a conveyer unit moves them in upright position. | |
9.Doypack and sachet packing machine, a comparison.
As a packaging machine there are many equipment similar to doypack machine having common concept of packaging product into final container. Let's have a comparison between doypack machine and sachet packing machine.
| | |
| --- | --- |
| Sachet packing machine | Doypack machine |
| | |
| Can make sachets of different sizes and seal them. | Can make doypack pouches and fill and seal them. |
| Can make 3 sides, 4 sides and central seal with notch for tearing or zipper for multiple openings. | Can make different types of stand-up pouches i.e. S-type and W-type with zipper or caps. |
| | |
| Equipped with a separate unit that counts, stacks and weighs sachets. | Separate unit that makes S-shape or W-shape doypack pouches. |
| Available in horizontal and vertical types. | Also available in horizontal and vertical models. |
| Equipped with advanced electronics and HMI control panel. | Available with HMI and advanced sensors and alarm system. |
| Used for solid, semi-solid and liquid like ketchup, paste, taste makers etc. | Doypack machine can fill ketchup, mayonnaise, veterinary products etc. |
10.Installation of doypack machine; what are points of consideration?
Doypack machine manufacturers provide installation as per agreement following the purchase. Below given points should always be considered and understood completely to avoid delays and additional costs incurred due to waiting, storage and transport of doypack machine.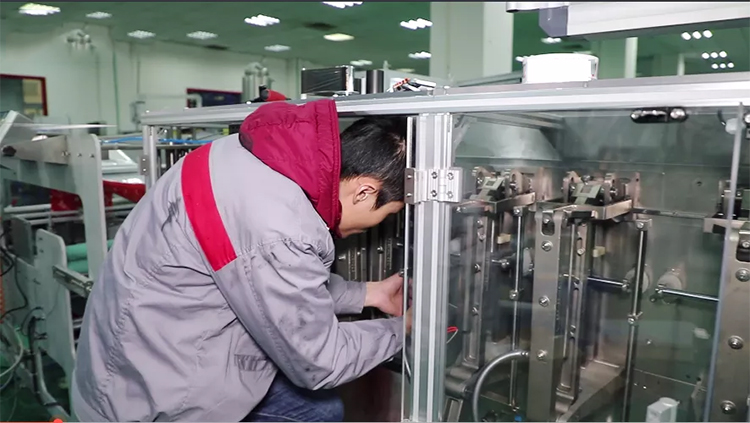 You should always communicate the dates of installation to the manufacturer, allowing them reasonable time for planning and preparation of resources.
Supplying facilities for the installation of equipment is the responsibility of the end user; make sure the site of installation is according to equipment requirement and upgraded as per regulatory standards.
You should beforehand arrange the raw materials required for adjustment and trials as per specifications provided by the manufacturer. Out of specs materials will cause additional costs and delays in machine installation.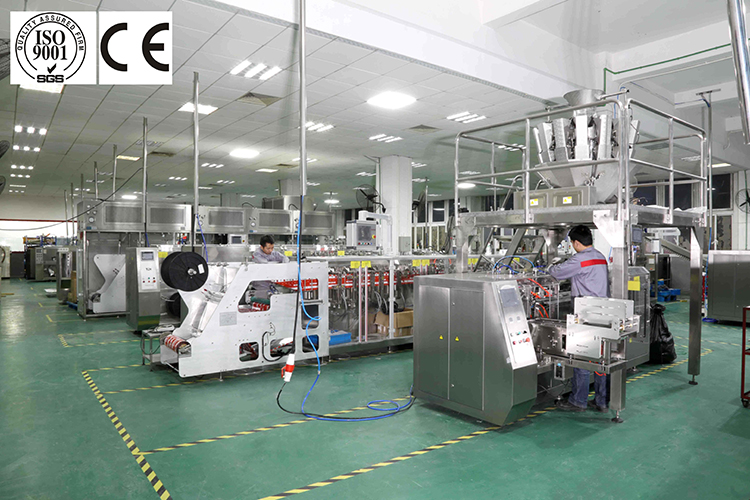 Keep in mind that most manufacturers charge separately for training individuals, running trial batches of different pouch sizes and products and installation of customized parts. Therefore clearly specify your requirements in the contract before purchasing the machine.
Your machine is under specified warranty once the installation is completed signed the acceptance certificate to start the warranty period.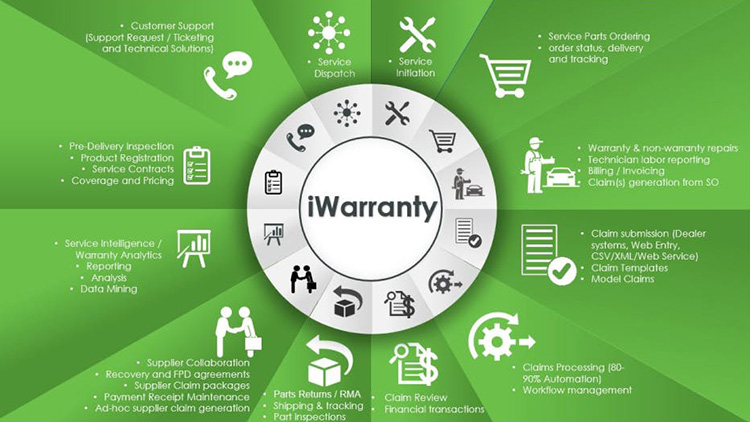 For additional information check user manual that comes with your machine.
11.Startup of an automatic doypack machine after installation.
After installation start the machine in the presence of company's representatives to check for any abnormality and malfunction that may have occurred during installation.
Before starting the machine make sure the machine is installed as per specifications provided by the manufacturer.
Run dry tests for a specific period of time as per your requirements to check the functioning of machine. Alarm will indicate malfunction of any part of machine.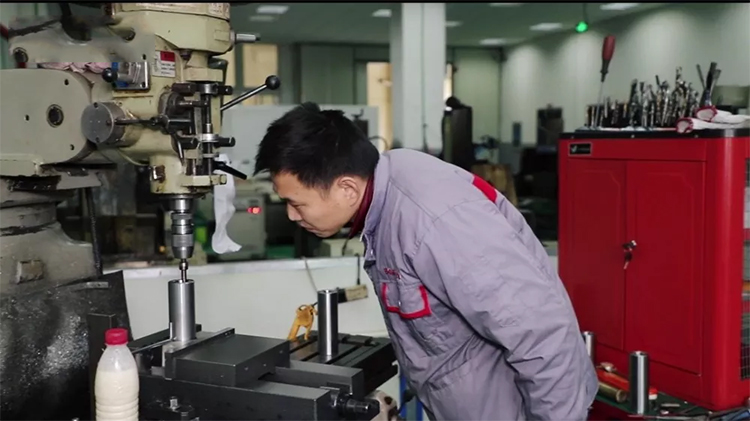 After dry test run your machine on your product.
Check quality of seal on bottom and all sides. Test the seal in a vacuum bell jar in case of liquid for any leaks. Compare speed (bags/minute) of the machine on the control panel and actual number pouches produced.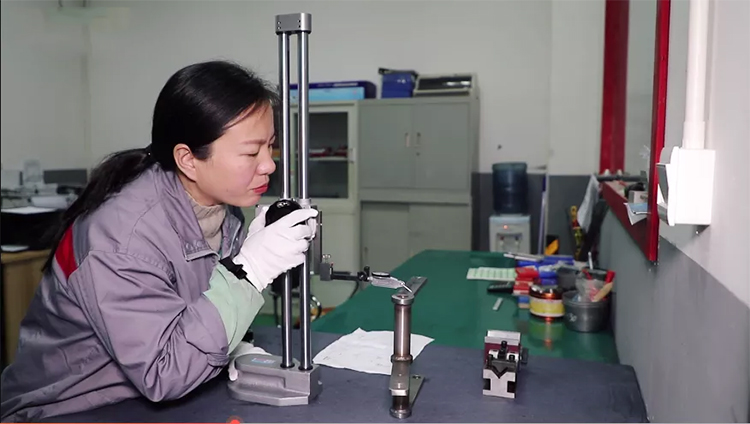 Perform weight variations of 10 pouches. Also make notes of the dimensions of the pouches.
12.Maintenance and cleaning of doypack machine.
If you want your machine to be in working condition for a long period of time than maintenance should be conducted at regular interval. Make sure that maintenance is carried out by expert individuals who have working experience in maintaining different machines. Also keep spares as per manufacturer's recommendation.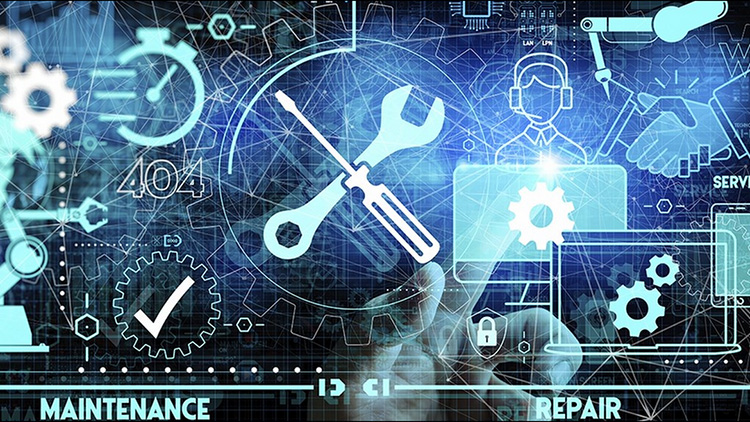 Daily Maintenance
Make sure the machine has been switched off for at least an hour before initiating maintenance.
Put a sign to notify the machine is under maintenance.
Initiate cleaning process as per cleaning and maintenance SOP.
Use warm water and moist cloth for the main body and the part that comes in contact with the product. Avoid using water on electrical panels.
Use CIP after each batch.
Weekly Maintenance
Clean the fan filter using pressurized air.
Change oil and lubricate moving parts every two weeks or as specified in the manual.
Conclusion
These days, doypack machine gives you an excellent material packaging solution. AIPAK Pharmaceutical Machinery offers a broad range doypack machines ideal for skyrocketing your business. Interested in purchasing or want to get supportive consultation? Contact us today to avail support services and machine quotation right now.
CONTACT US
Tell us your raw material and project budget to get quotations within 24 hours.
WhatsApp Us: +86 189 7157 0951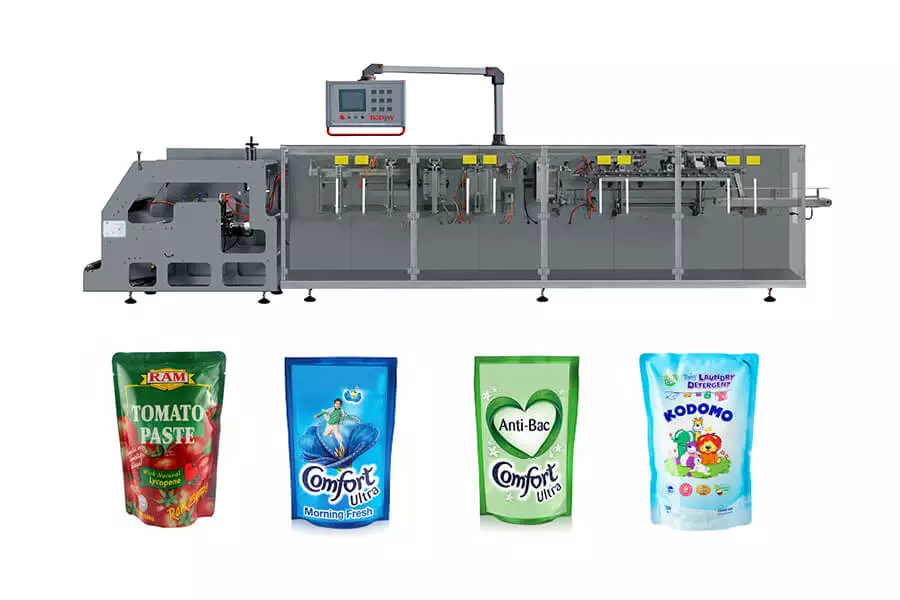 Tell us your material or budget, we'll reply you ASAP within 24 hours