Tea Powder Packaging:The Complete FAQ Guide in 2023
Tea is the world's hottest commodity that is preferred by young and adults alike. Like a wide range of varieties of tea, there is a diverse and interesting assortment of tea powder packaging designs.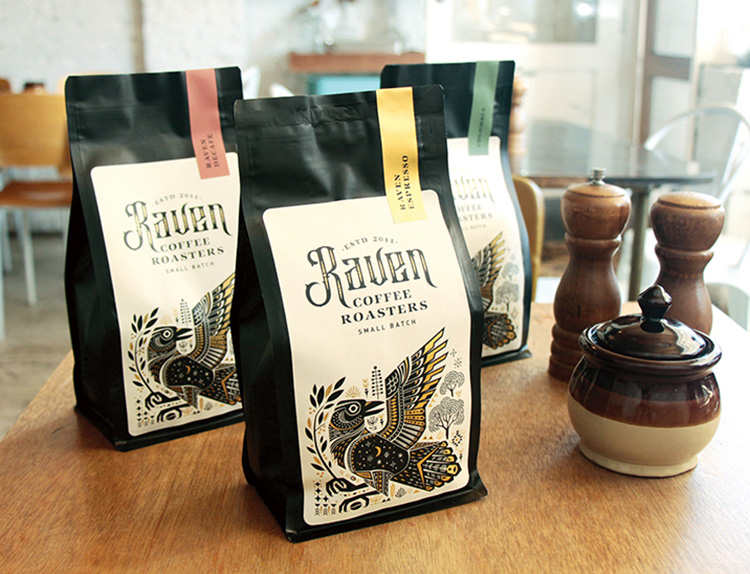 Tea powder packaging is a powerful tool that is deployed by brand owners for attracting its original and new customers. Tea powder packaging should have an articulate and attractive concept that can create positive and pleasant experience for buyers. Surprising and experimenting with packaging design is best bet for product selling.
Keep reading this blog to learn about the impact and requirements of creatively designed tea powder packaging.
Add a header to begin generating the table of contents
1.What Is Tea Powder Packaging?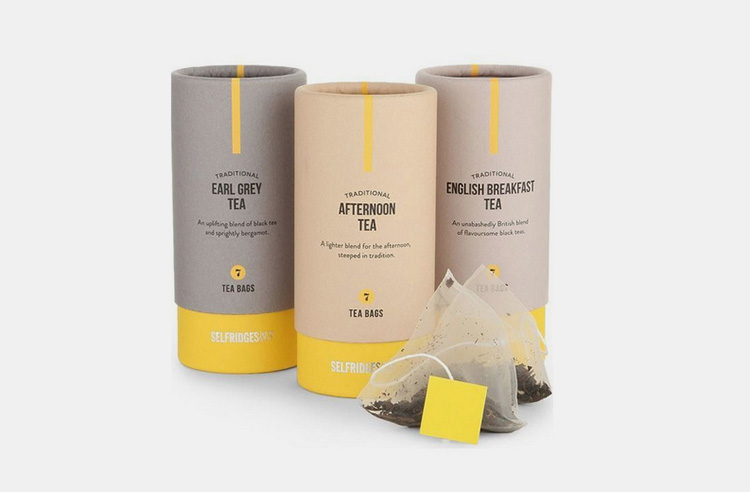 Tea powder packaging is a procedure in which tea powders are enclosed in containers whether plastic, paper or aluminum such as cans, jars, pouches, and bottles to protect it from environmental agents and harsh conditions.
It prevents powder loss and without it, transportation and delivery can be troublesome and expensive while branding and marketing will be non-existent.
2.History Of Tea Powder Packaging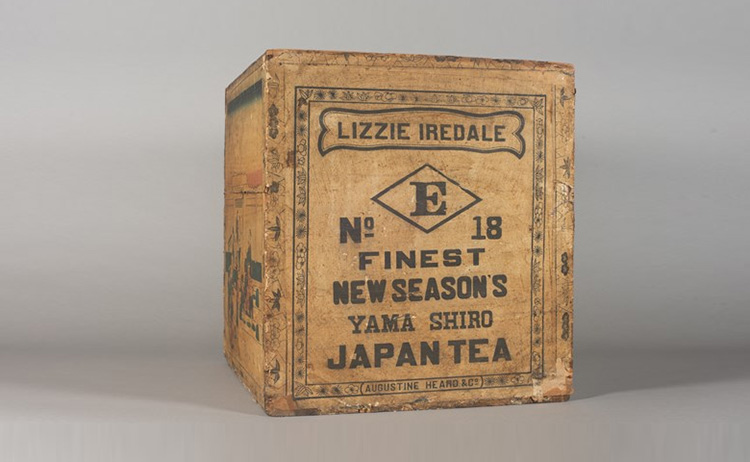 Tea powder packaging has the oldest history; according to legend; it was a known drink in China since 2700 BCE. At that time, it was a potent therapeutic beverage which is obtained via the decoction of fresh leaves. But now it has become a popular drink around the world.
The first published method of cultivating and drinking tea was described in 350CE. In the 13th century, approximately 800 seeds were imported to Japan. So, in this way, its cultivation has spread across the globe.
Similarly, the wooden tea chest was established in the 17th century for storing and protecting tea for long journeys. This mode of storage became standard packaging till the advent of containerization.  Slowly and gradually, an unbelievably amazing mode of tea packaging came into existence up to customer demands and storage requirements, i.e pouches, paper bags, plastic bags, tins, etc.,
3.What Are The Benefits Of Tea Powder Packaging?
Manufacturers always strive for eye-catching and innovative packaging that immediately attracts customers towards themselves. Some useful benefits of tea powder packaging are:
Protection
Packaging of tea powder is necessary for their protection. Moisture, oxygen, temperature, and light are the top killers of tea powder freshness. These powders react with oxygen and absorb moisture hence losing their characteristic flavor and aroma.
Prevention of Contamination
Various pests, vermin, and microbes like insects, bacteria, and fungi as well as dust and pollutants damage and spoil unpackaged tea powders. By packaging tea powders there is zero chance of contamination by biological and chemical contaminants.
Packaging as Branding Tool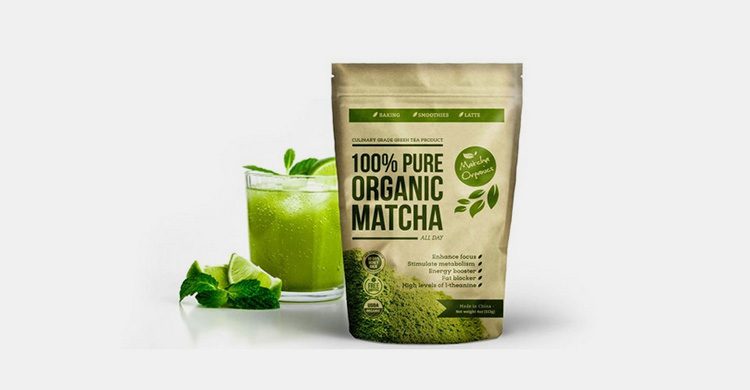 Packaging is considered the fifth P in branding and advertisement. It displays the product in the most striking and attention-seeking way possible and also tells customers about the value and price of a packaged good.
Safe Transport
Bulk quantities of tea powders are packed inside variety of containers to safely and securely transport and deliver them to markets. It is the most economic and convenient way of shipping products to reduce powders' wastage.
4.What Are The Steps Of Designing Tea Powder Packaging?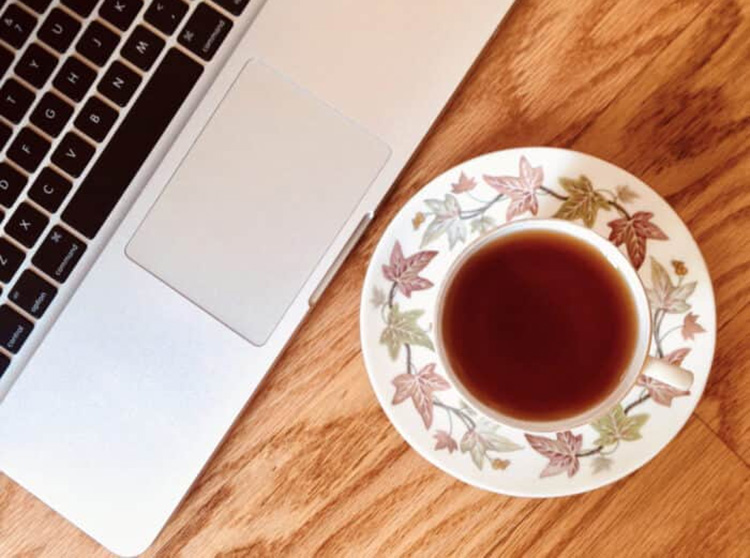 Designing tea powders is a fun and creative process often employed for captivating the target audience. 6 steps of tea powder packaging design are:
Learning about Packaging Layers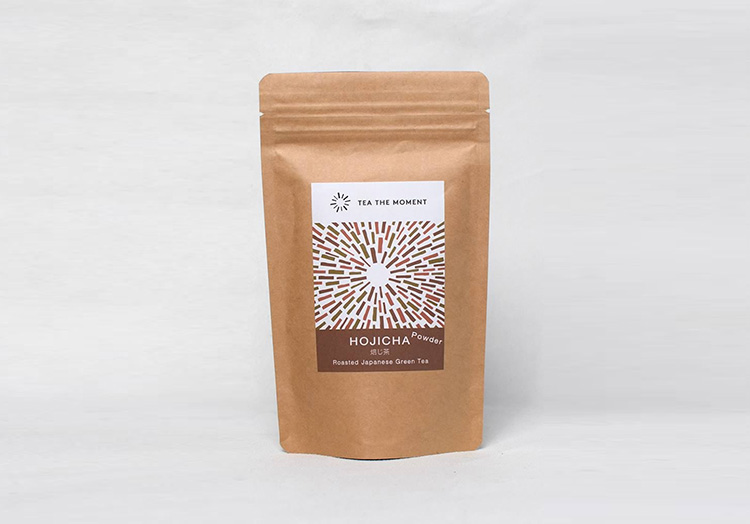 There are three layers of packaging: outer, inner, and product packaging. The outer layer includes packaging cartons used for shipment. The inner layer is product packaging such as tea bag foils that safely store products and keep them from spoilage.
Selection of Packaging Type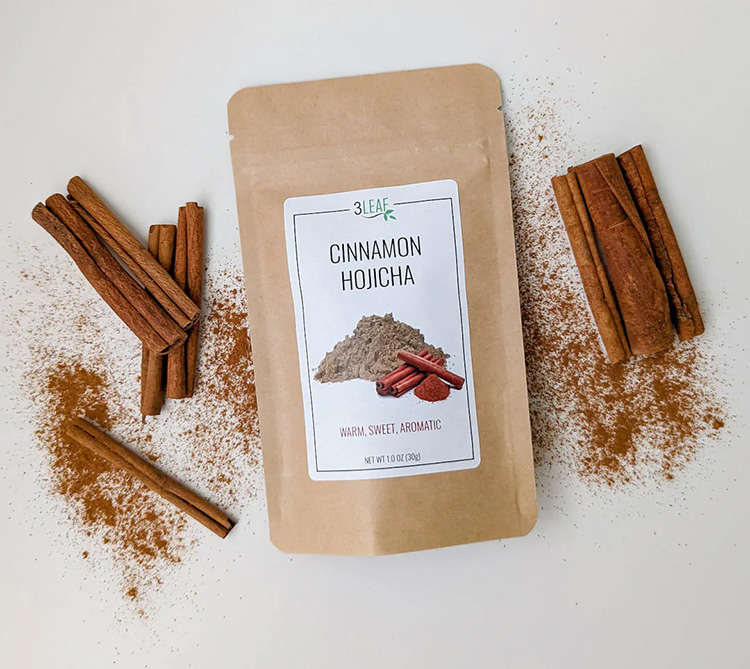 Choosing packaging type often depends upon type of product and budget. It is important to see what packaging type your competitors are using. Using different packaging type than your contender will help to your tea powder packaging stand out among crowd.
Printing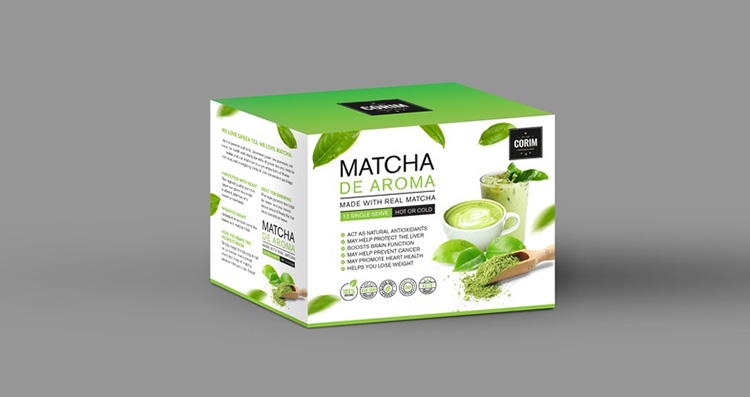 Although printing comes at end of designing, yet thinking about it helps designers to prepare graphics files according to printing compatibility.
Information Sketch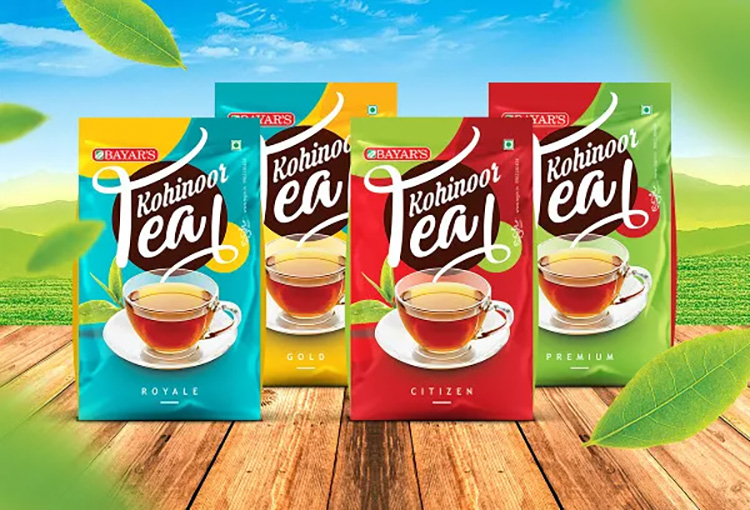 Images, customer reviews, funky graphics, and storylines all can be included on the packaging label. However, it is essential to focus on one thing that should be the storyline of your label.
Evaluation of Packaging Design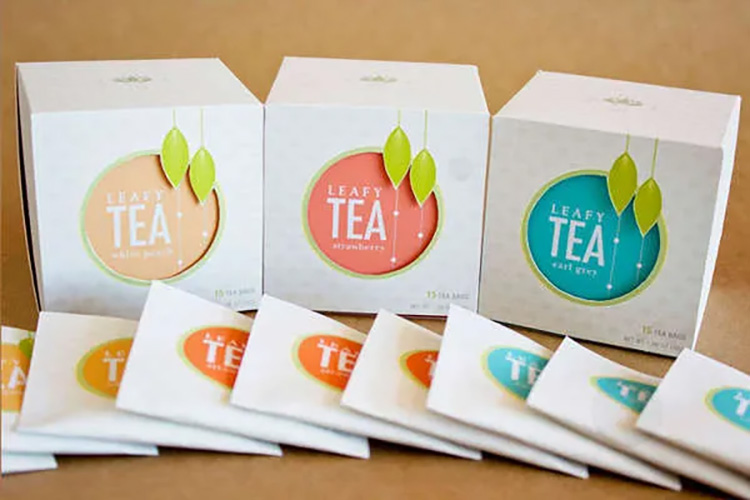 Now that you have gathered some great ideas about packaging idea, next step is design evaluation. Tea powder packaging design should be not be a misrepresentation of tea powder in packaging. Create mockup to see how the design will look in 3D. When testing, it is essential to consider the shelf presence of packaging.
Feed Back Collection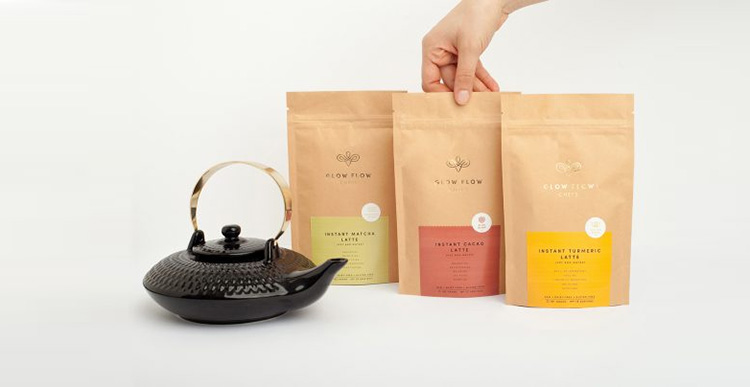 Before selecting your packaging design make sure to run it by stakeholders and patrons. By asking both series of questions regarding purpose of product, key message of product, and intended client you can verify that the packaging design is right fit.
5.Designing Tea Powder Packaging?What Are The Dos And Don'ts?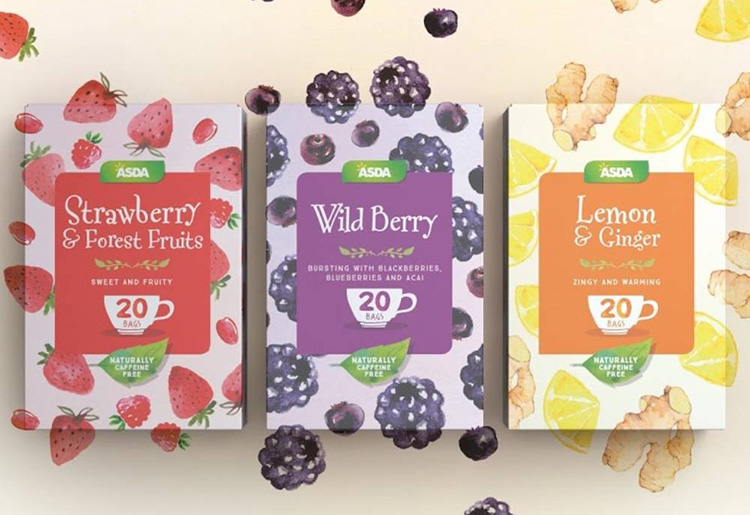 The foundation of good packaging lies of its design. Design is the main player that wins the hearts of all and sundry. The dos and don'ts when design tea powder packaging is:
Do: Support A Cause
Your designing should reflect the cause you support. If you believe in conservation of environment then make sure to use eco-friendly materials.
Don't: Use Cheap Materials
Cheap material does not last long. If you are targeting high-end customers, be sure to use tin or aluminum cans for giving packaging a refined look.
Do: Simple and Basic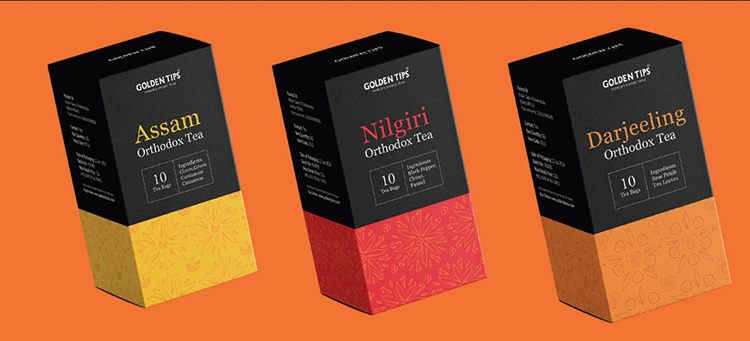 Simple and minimalist designs are the new trend. Rather than using vibrant colors, use simple white and let the product convey its own message.
Don't: Forget Your Brand Identity

Logos and symbols are main features that make your packaging recognizable. If people link certain color but your tea powder, do not depart from that color palate.
Do: Write a Story
Customers dig a hearty and successful brand journey. Make sure to include your origin, challenges and victories on packaging for earning brownie points with your buyers.
6.What Are Different Packaging Styles For Tea Powders?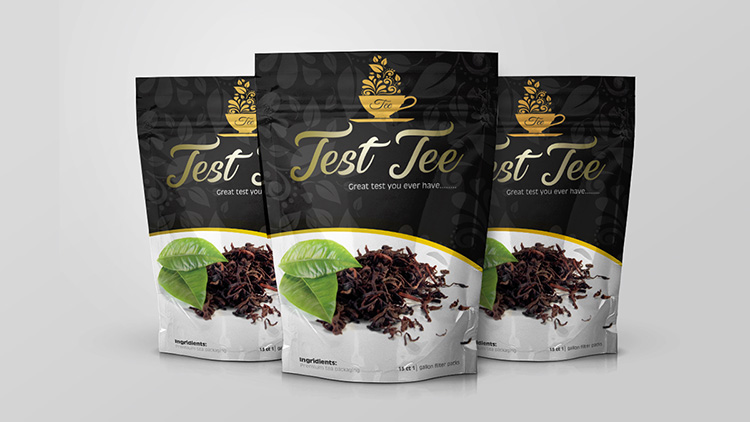 Everywhere around the world, brand owners use attractive packaging styles to construct a sensual experience for their patrons. Some engaging packaging styles for tea powder packaging are:
Bulk Powder Packaging
In this type of packaging, large quantities of tea powders are packaged that contain multiple servings.
| | | |
| --- | --- | --- |
| Tin or Canisters | These are one of the most useful packaging styles. Tin cans are attractive, airtight, robust, and durable. They are best choice for luxury consumers and can be a gift for lea lovers. | |
| Tube or Cylinder | It crafts a classy look for chic customers. However, care should be taken to design these packaging since graphics and labels can become distorted when inscribing. | |
| Glass Jar or Bottles | Product visibility is a great advantage of these containers. But these are employed for limited use since they are impractical and damaged while transporting. | |
| Stand up Pouches | These are the most commonly used packaging style as they are inexpensive, customizable, and easy to use. | |
| Quad Seal or Flat Bottom Bag | Their flat base give them upright standing at the retail shelf. These bags are reseable and offer you more space to label your packaged tea powders. | |
Single Serve Packaging
The tea powders packaged in these containers are for one-time use.
| | |
| --- | --- |
| Tea bags | These bags pack about 7 grams for tea in white nylon bag. They encompass thread stapled or knotted in cardboard tag that has brand logo print on. |
| Tea Pods | They have K-cup design and are employed with coffee machines. Each pod contains single serving for on-the-go individuals. |
| Sachets | 4 sided sachets pack single-serve quantity of tea powders. It is considered as most economical packaging for fractional distribution. |
7.What Are Common Tea Powder Packaging Machines?
Tea powder packaging is precise and accurate procedure carried out by tea powder packaging machines to accelerate packaging with minimal error rates. These machines can bring you high rate of return on investment.
Some tea powder packaging machines are:
Stand up Pouch or Doypack Machine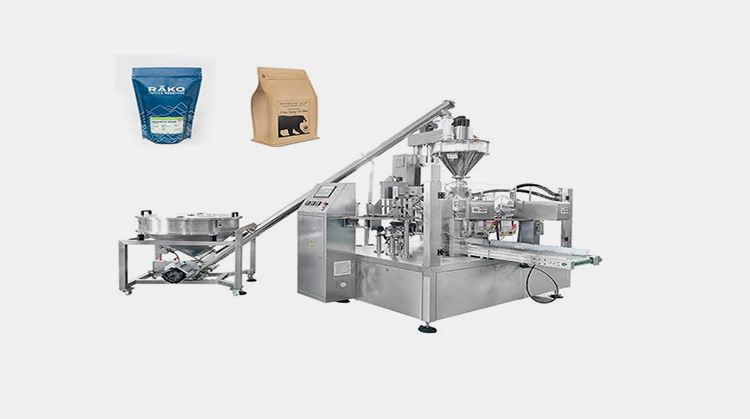 Pre-formed packets, Stand-up pouches, or Doypack Packaging machines are all generally the same and they come in two formats available for packaging solid / powder products or for packaging of liquid products.
It can be flexible with the packaging of Doypacks, sachet packs, zip lock bags, gusseted packs, side seal or central seal packets, and spout pouches. They find their application in the filling and packaging of various products including tea powder as well.
Working: Its working principle involves a fill and seal mechanism. An empty packet is utilized for filling the powder and then sealing it, printing any details, and then again sealing it. It has a PLC control system that enables easy operability and smooth functioning.
Vertical Form Fill And Sealing Machine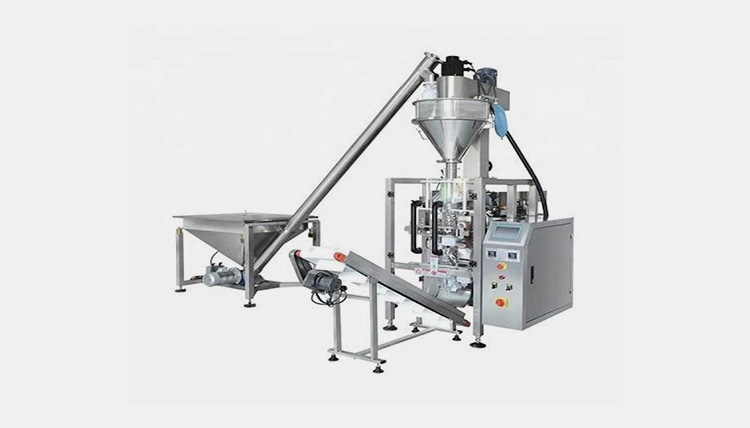 This machine is popularly used for packaging types of pouches or packets enclosing many different products. A VFFS machine operates automatically, filling bags and then sealing them.
Working: This machine starts functioning after its film is rolled off by the transport belt and moves over the dancer's arm which moves up and down to create tension under the film. Later it moves through the printer (if installed in the machine) to emboss any marks or graphical prints.
Film tracking and positioning is the next step. Then comes the bag forming process in which the seal is formed and the bag length is decided. Sealing jaws comes forward and seals in open and close motion. Once the sealing jaws are closed, whatever type of filler is required fills the package with the desired quantity of a product and releases them finally.
Tea Packaging Machine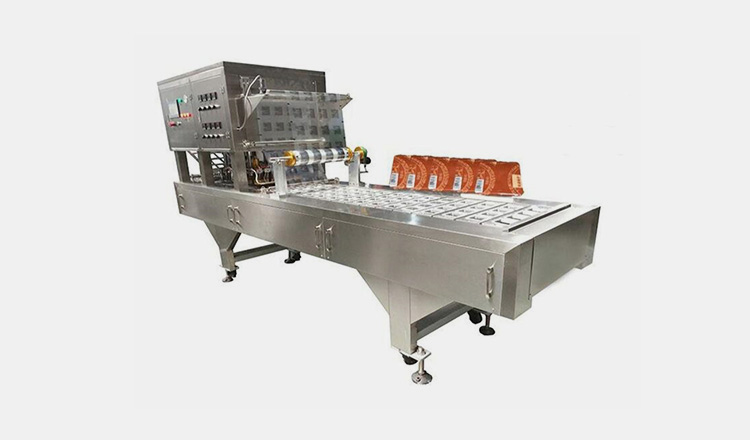 Tea bag packaging machines are available in two types of formats depending upon suitability for your particular tea type. If the tea is in granular powdered form, rectangular-shaped tea bag machines are employed for that purpose. If the tea is in leaves form, pyramid-shaped tea bag machines would be utilized for that purpose.
Working: The tea bag packaging machine works similarly in function with a vertical Form fill and sealing machine. Packets to be filled with tea powder are placed under pressure on the sealing strip and then the vacuum chamber is shut down, applying little pressure. The entire processing of filling, sealing, and printing is automatically controlled. This machine also has an emergency stop button to prevent any abnormal operation from occurring.
Sachet Packing Machine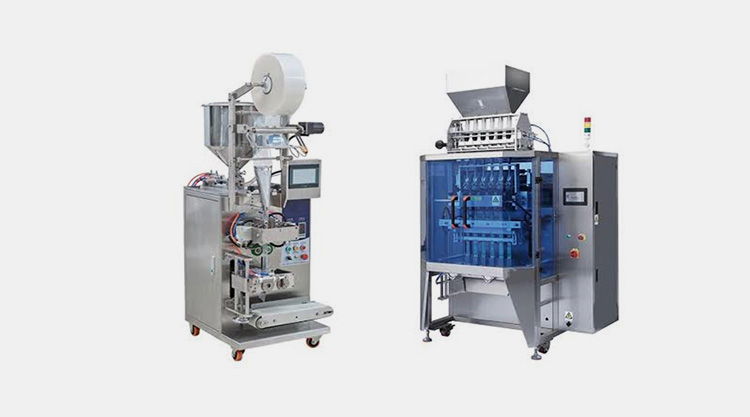 This machine is utilized for packaging economical small quantities of powder or liquid products. A sachet packaging machine can also be customized to suit your requirements whether you need a four sides sealed, three sides sealed, back sealed or stick pack type of packaging for your product.
Working: A loaded film forms a sachet by unwinding. An unwinded film is cut from the front and back while sides and lower end are sealed with help of sealing bars. After loading the powder into sachet final sealing is done at top end.
Jar/Bottle Packaging Machine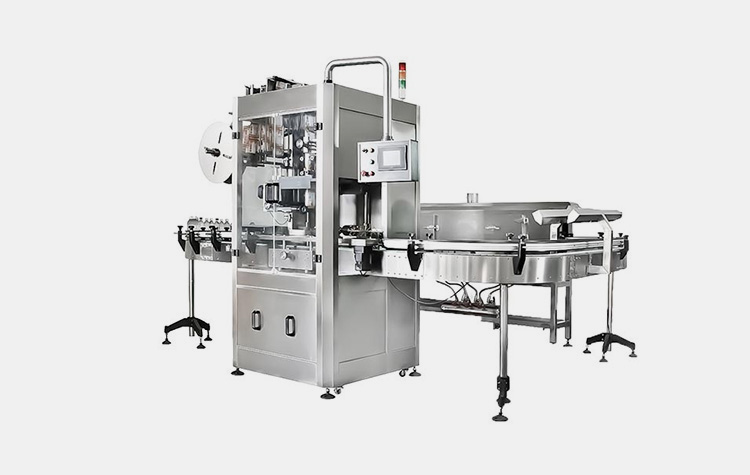 A jar or bottle tea powder packaging machines are a robust and reliable solution for packing tea powder with no dust formation. The packaging line is advanced and fully equipped with ultra-sensors that detect faults and rejects it immediately. They have high packaging velocities due to efficient vibratory units.
Working: A cleaned and sterile set of containers are subjected to the machine where tea powder is dosed by volumetric and vacuum sections. An auger filler helps in the accurate and efficient filling of jars. A sealing and capping unit helps in screw capping and fixation.
Premade Pouch Packaging Machine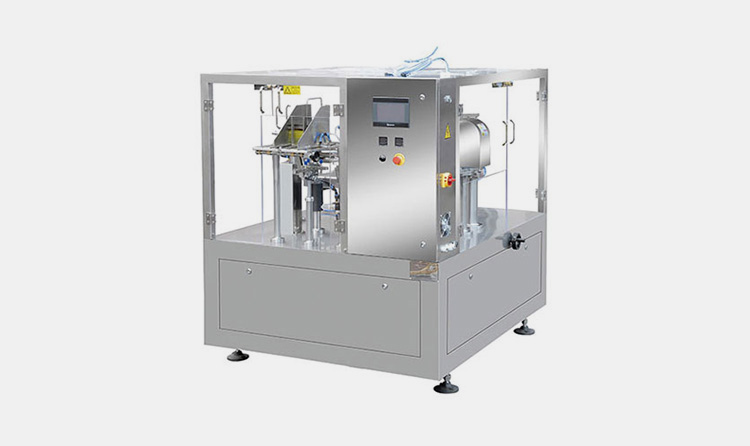 It is highly advanced technology equipped with ultra-sensors, pumps, and a touch-screen PLC unit. The unit ensures wide range of sizes, styles, and high capacity.Working:A set ready-made pouches are loaded in the magazine of premade pouch packaging machine where a gripper helps in unopened pouches. An inflated air from vacuum pressure expands the pouch, material is loaded by the help of a multi-head auger. A sealing bar joins and hermetically seals the pouch.  
8.How To Make Tea Powder Packaging Sustainable?
Some ideas for developing sustainable packaging that can satisfy your eco-friendly customers are:
Biodegradable Tea Bags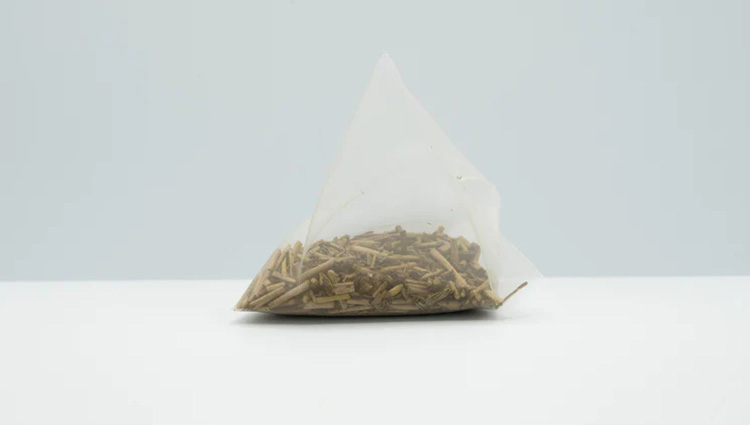 In spite of debate, compostable and recyclable tea bags are the preferred choice of many consumers. Manufacturers often combine paper with plastic-free materials to make eco-friendly tea bags.
Plastic Free Wrap Cartons
Eliminating the outer plastic wraps of tea powder cartons in plastic landfill can be reduced.
Replacing Plastic with Kraft Paper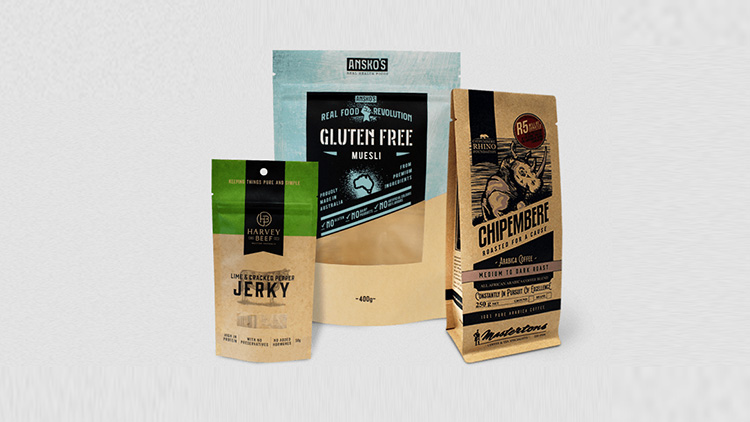 In order to promote green and eco-friendly packaging, many brand owners are now switching to kraft paper from plastic. The former is not only readily available but can be recycled easily.
Sustainable Plastic Alternative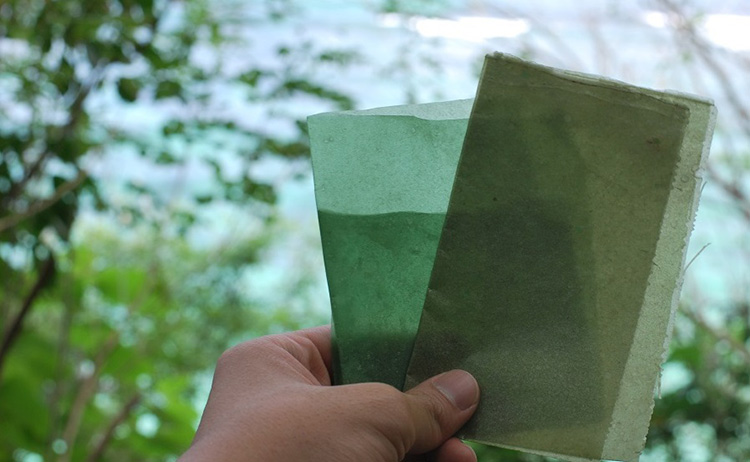 In this inventive world, there are many other plastic alternatives such as sea weed, corn starch, mushroom, peanuts, hemp, grass, and cotton etc. These are obtained from natural plant and animal based sources, easily degradable, inexpensive, and are carbon neutral.
9.What Are Types Of Tea Powders And Packaging Containers?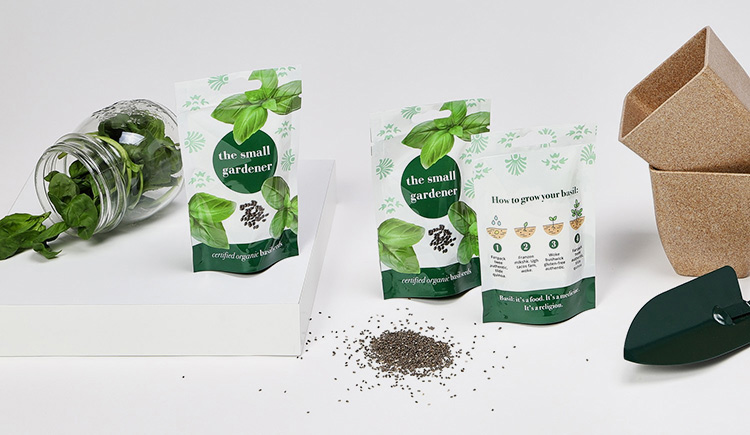 Tea leaves are finely grounded to make tea powders for ease of consumption with superior quality. There are numerous kinds of tea powders used for both medicinal and recreational purposes. Some examples of tea powders and their packaging are:
Black Tea Powder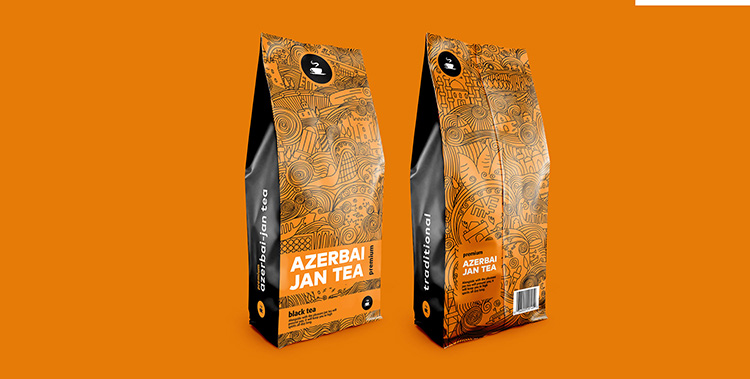 About 85% of tea lovers in the western world favor black tea powders. These powders are black or dark brown in color. They have minimal water content and lose aroma easily. Hence they should be placed in a dry and airtight jar.
Packaging Container: Tin Can, Aluminum Can, Laminated Pouch
Green Tea Powder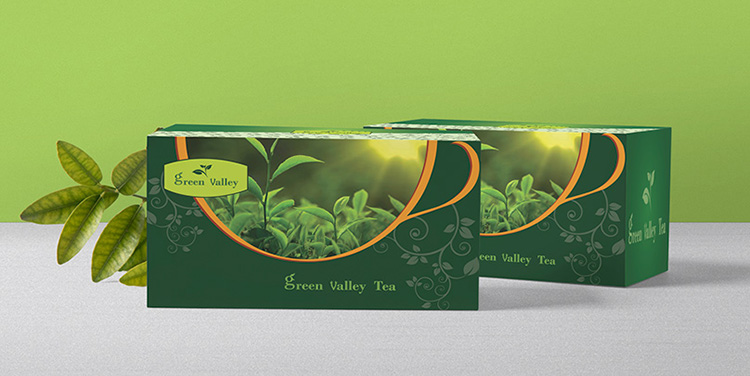 They have lots of health benefits and are usually prepared at low temperature. They are yellow or green in color and have mild taste. They are more vulnerable to oxidative conditions thus require special storage conditions.
Packaging Containers: Aluminum Bags, Tin Cans
White Tea Powders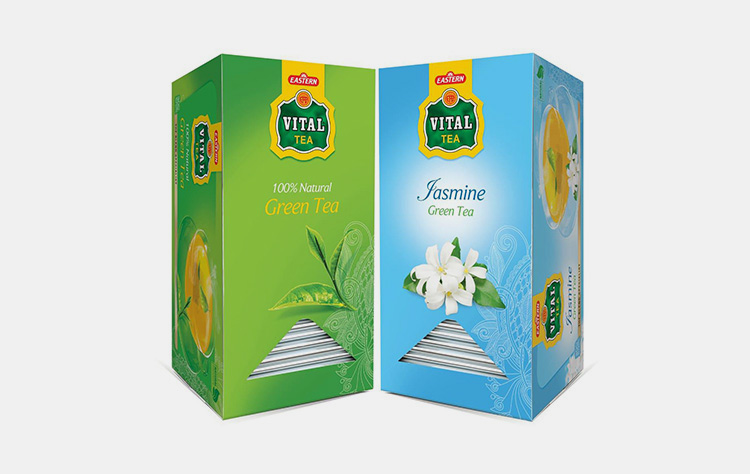 White tea powders are more macrobiotic than their counterparts. These are white in color since their leaves are sliver white colored with a mild flavor. White tea powders are hygroscopic and thus can absorb water easily.
Packaging Containers: Glass Bottles, Tin Jars
Oblong Tea Powder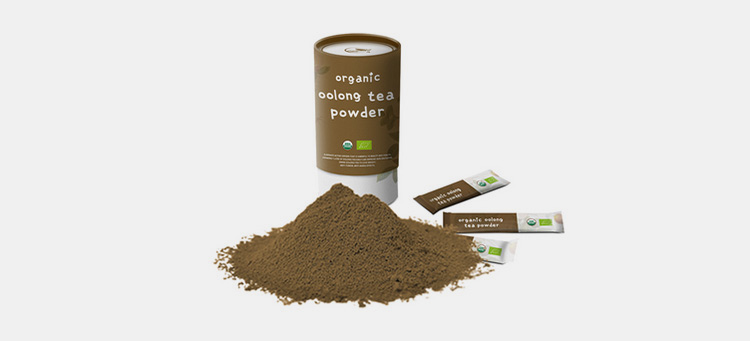 These are half fermented powders with fermentation level between black and green teas. When boiled slowly, it generates light brown or golden color with a subtle taste different that ofo black and green tea.
Packaging Containers: Tin Can
Pu-erh Tea Powder
It is originated in Yunnan Province of China and is produced from tree leaves of the wild old tree. It has many health benefits but for use it should be stored in the place with proper ventilation.
Packaging Containers: Kraft Paper Pouch or Clay Pot
10.What Are Trends In Tea Powder Packaging Design?
Studies have shown that 60% of customers look at packaging while making a selection. Unique tea packaging is highly noticeable and people are unable to resist its charms. Therefore, brand owners use trendy styles while designing packaging for winning an edge over their competitors.
Some recent trends in tea powder packaging design are:
Unusual and Innovative Shapes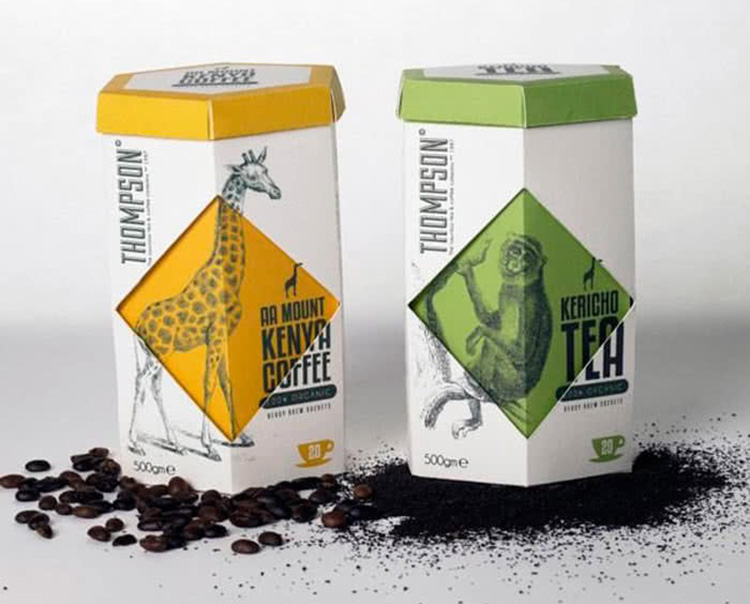 In recent times brand owners have starting surprising their customers with unorthodox tea powder containers shapes for creating a pleasant un-boxing experience of their buyers. Brand owners are using theme of flowers, fruits, origami, fish, and other for crafting fashionable and chic packaging.
Colors as a Manifestation of Emotion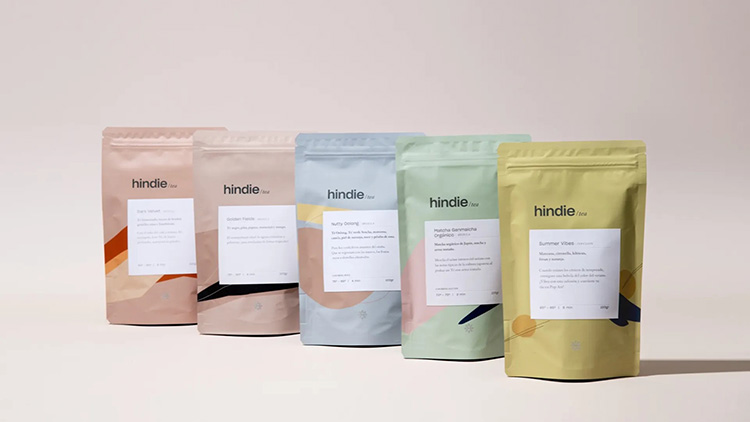 Colors and moods have a strong sentimental association. Brand owners use this link to design packaging in red, purple, and green for evoking a strong sensation of romance, calmness, and peace in customers when they see the packaging.
Typographical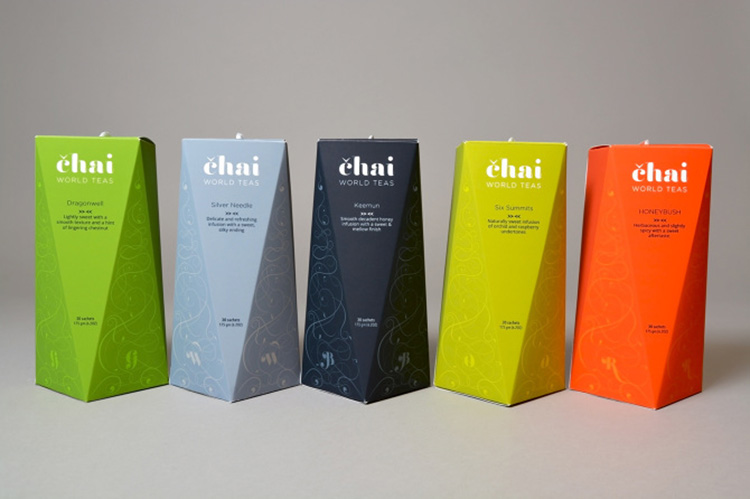 Making cocktails with various font styles can spark more interest in customers than poorly created graphics. Brand owners use a variety of fonts and lettering to create a powerful packaging design.
11.What Are The Details On The Tea Powder Packaging Label?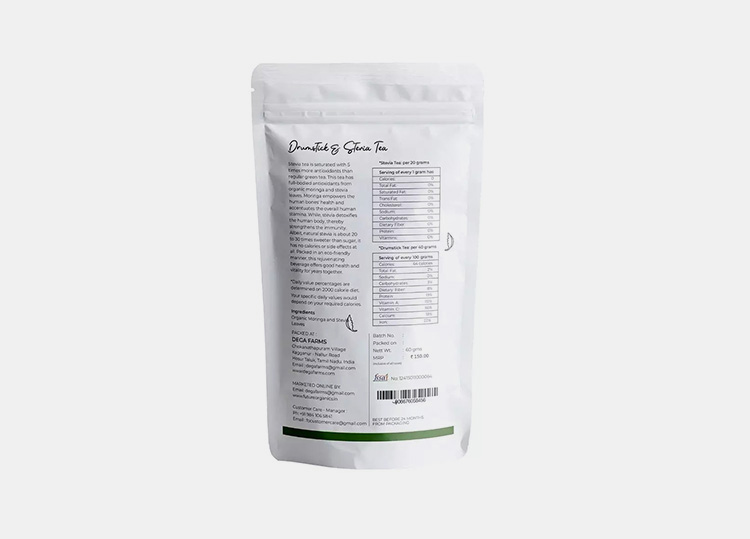 Labeling of tea powders packaging is necessary according to the guidelines of the FDA. It informs about the benefits of products and restrictions regarding its usage. Some essential details to be included on tea packaging labels are:
Brand Statement
This includes the product name, logo, tea powder flavor, and sometimes name of the manufacturer.
Information Section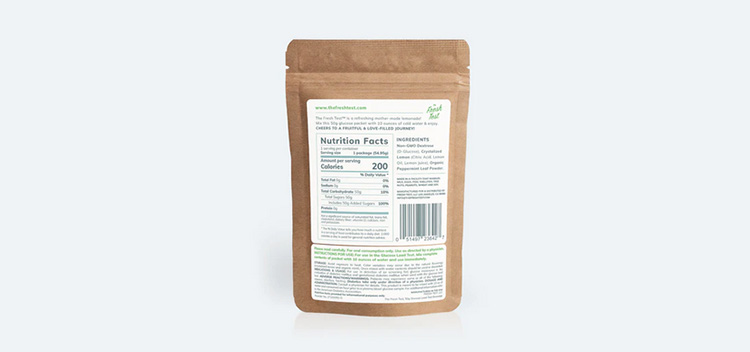 This is the most important part of labeling which informs tea lovers about dietary supplements and expiry date of tea powders. It includes
Net Weight
Nutrition (Calories, sugar, sodium, and fats)
Ingredients
Uses
Serving Size (Average serving per container)
Storage Guidelines
Presence of allergens (gluten, milk, soya bean) in tea powders
Certification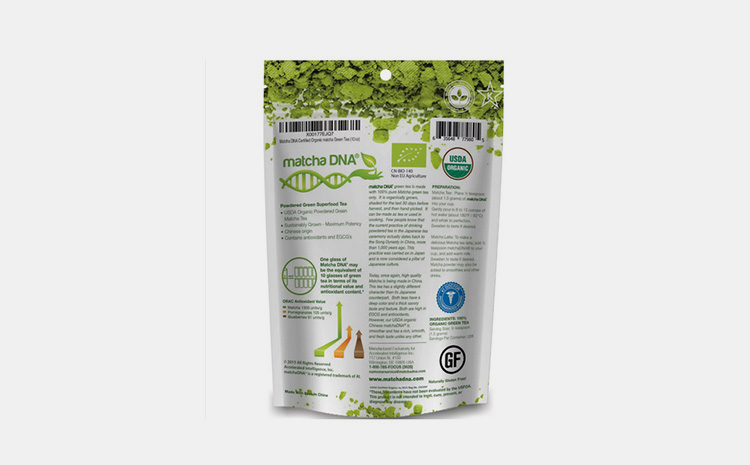 Packaging label comes with a certification in order to ascertain that the processing and packaging of tea powders is according to standards. Some certifications include fair trade, sustainable packaging, Rainforest Alliance, FDA approval, EFSA, etc.
12.What Are The Feasible Packaging Solutions To Extend The Shelf Life Of Tea Powders?
Modern approaches involve modifying oxidative surroundings inside the packaging by expelling oxygen out of containers. Two main approaches are often used for increasing shelf life of packaged tea powders which are:
Vacuum Packaging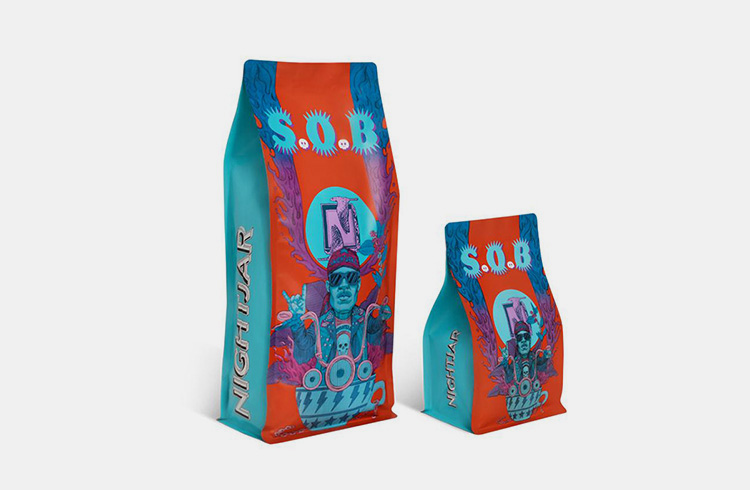 Vacuum  is created inside the tea powder packaging to insulate it from air, water vapors, and microorganisms present in environment. This can extend shelf life of tea powder but pressure created as a result of vacuum is harmful for tea powder particles.
Modified Atmosphere Packaging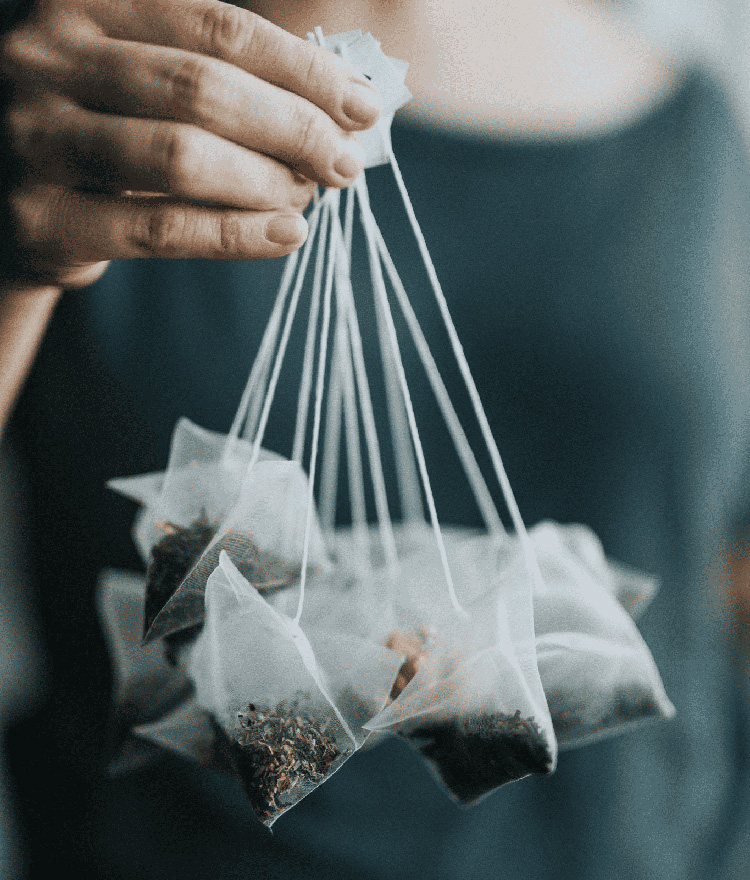 It involves altering inside surrounding of packed tea powder, by substituting oxygen with mixture of gases like nitrogen, helium, and hydrogen. Sometimes, specialized films are used for movement of gases across the films, which assist in MAP packaging. Hence by using these films, gas flushing is not required.
13.How To Choose A Supplier For Your Tea Powder Packaging?
The process of finding a supplier for packaging your tea powder can be fairly overwhelming, confusing, time-consuming filled with potential risks. Hence, it is best that supplier to chose supplier that is reliable and whose packaging solution perfectly align with your packaging needs.
Below are some useful suggestions for choosing best supplier for your tea powder packaging.
Expertise in Packaging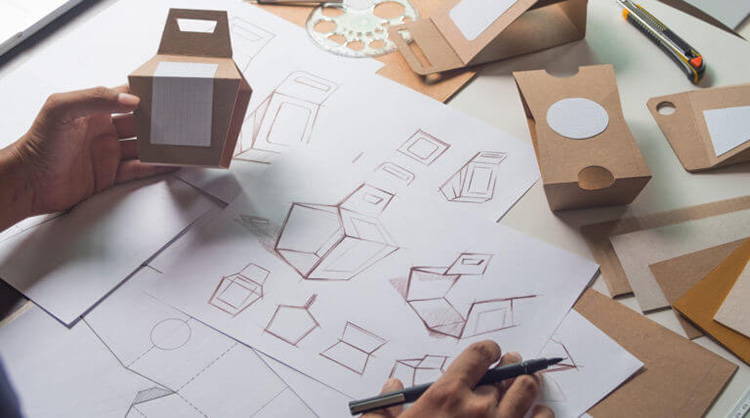 A number of packaging suppliers are in business but you go for supplier that will guide you at every step of purchase. A skilled supplier understands packaging needs and challenges of your industry and will suggest right packaging materials and styles for you.
Packaging Cost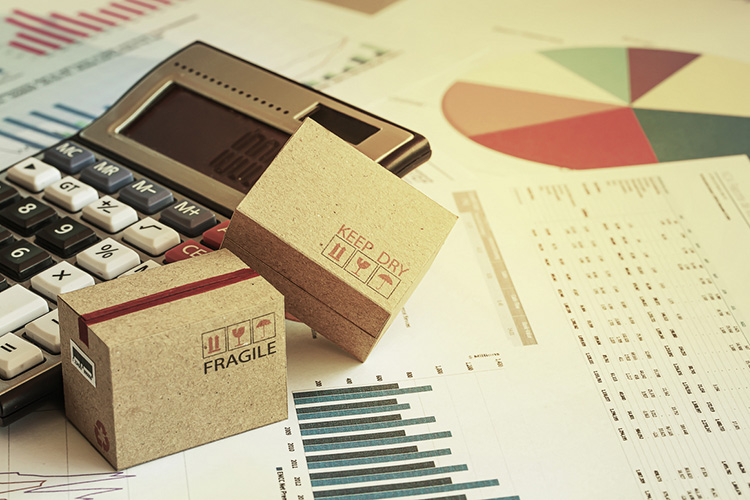 Often brand owners compromise quality and go for the cheapest alternative.  However, it severely hampers the success of your business in the longer run since less quality materials make substandard packaging. Be sure to select supplier that is not only wallet friendly but also offers top-notch solutions.
Product Range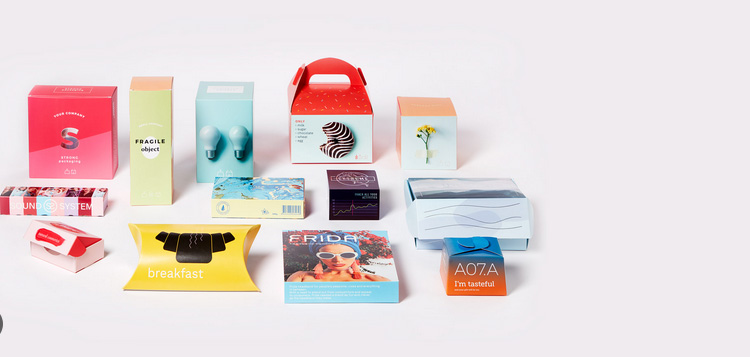 It is pertinent to go for a supplier that keeps your required product in stock. Moreover, they are willing to source their materials if requested. If your potential supplier deals in custom made packaging solution then this earns him spot at top of prospective supplier list.
Delivery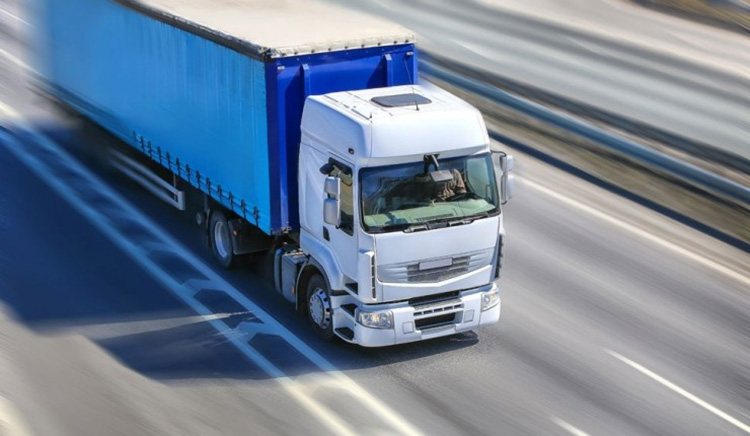 Every business expects delivery of packaging supplies in the shortest time possible, because if not delivered at expected time then productivity and profit losses occur. Therefore, select a supplier who has good reputation for delivering products at right time.
14.How To Store Tea Powders To Maintaining Their Freshness?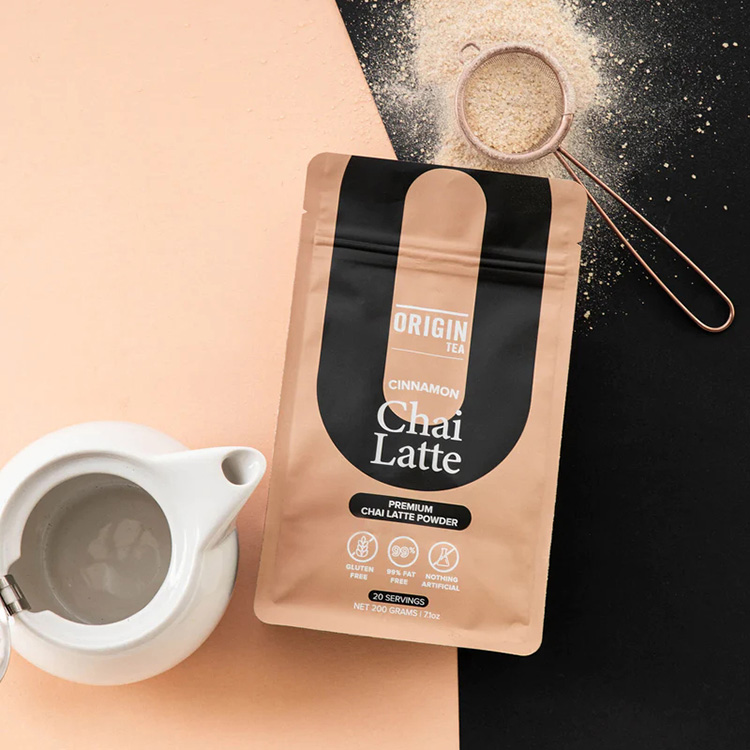 For all tea lovers, the good news is tea powders can retain their flavor and color for a few months. And if stored in airtight container, your tea can last for a year. Tea powders lose their freshness and become stale if exposed to atmospheric conditions of heat, oxygen, and moisture.
However, if you want to prevent the staleness of tea powders then you should store them it fully sealed and unclear opaque container. Tin jars or box are perfect for storing the tea powders for long time.
You can use glass or Mason jar for preserving tea powders only if you can keep in dark or cool place so that they do not encounter sunlight and high temperature.
Original resealable plastic laminated pouches are good for keeping tea fresh and preserving its aromatic taste for quite a time
Conclusion
For preserving the flavor of tea powder, it should be stored in airtight hermetically sealed packaging. Packaging design is an effective tool for magnetizing customers towards the product therefore brand owners are striving for introducing trendy and sustainable tea powder packaging with huge customer appeal. Hope this "Tea Powder Packaging: The FAQ Guide In 2023" covered your queries related to tea powder packaging. If you have additional questions in your mind feel free to contact our technical assistance.
Don't forget to share this post!
Powder Filling Machine Related Products
Powder Filling Machine Related Posts
Powder Filling Machine Related Videos
CONTACT US
Tell us your raw material and project budget to get quotations within 24 hours.
WhatsApp Us: +86 189 7157 0951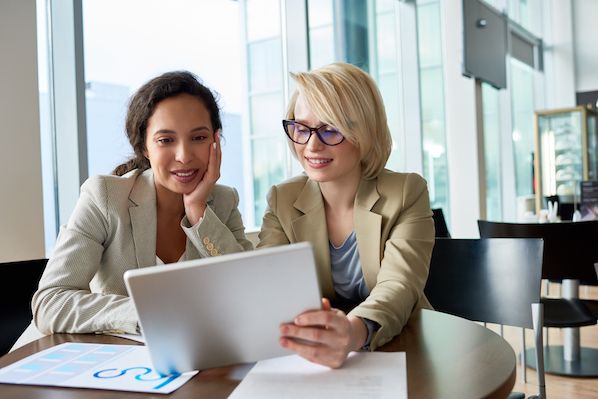 Want the best price & newest pharmaceutical machinery buying guide,tips and trends sent straightly to your box?Sign up for AIPAK's monthly newsletter,we're free for your consultation and Offer you the most suitable solutions!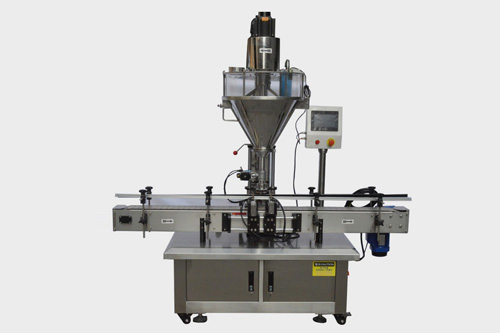 Tell us your material or budget, we'll reply you ASAP within 24 hours