APKZL-60 Tube Labeling Machine
APKZL-60 Tube Labeling Machine
APKZL-60 Tube labeling machine is suitable for labeling straight tubes. The equipment is all controlled by a programmable logic controller, optical fiber and color code detection electric eye, with stable performance, reliable action and automatic operation. It will not label without bottle and label automatically when there is bottle.
APKZL-60 Tube Labeling Machine Main Composition and function:
The straight tube bottle tablet machine will automatically enter into the conveying track of the labeling machine. When the conveying track sends the bottle to the labeling position, it will automatically label.
Labeling part: put the label into the label position of the roll and install it according to the requirements.
Coding part: when the optical fiber detects a mark, it will automatically mark the set batch number.
Label sending part: when the optical fiber detects that the bottle has reached the labeling position, it will automatically send a label and stop automatically after labeling.
Electric control part: the whole operation process of the equipment is controlled by PLC and automatically executed in sequence, no bottle and no label.
Photoelectric, proximity switch and programmable controller control, reliable action, stable performance, automatic labeling, can automatically label without bottle.
| | | | |
| --- | --- | --- | --- |
| Power | 1.0KW | Tablet Quantity | 8-30 Pcs |
| Voltage | 220v/50Hz,60Hz | Output | 30-40 Rolls/min |
| Bottle Diameter | φ16-30mm | Dimension | 1400*450*1300mm |
| Bottle Length | 80-160mm | Weight | 200KG |
                                                   Get in touch with an expert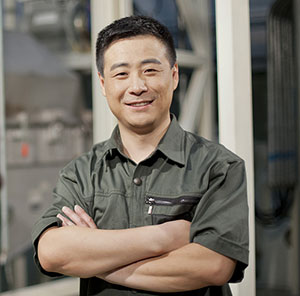 We´re looking forward to find the suitable solution for your product. Please contact:
Andrew Yang
Engineer Director
Phone: +86 189 7157 0951
Effervescent Tablets Packing Machine Related Products
Effervescent Tablets Packing Machine Related Posts
Effervescent Tablets Packing Machine Related Videos