Vial Filling Machine
Easy Operation
Quality Assurance
After-sales Protection
AIPAK Vial Filling Machine
AIPAK Vial Filling Machine Production Line is mainly use for vial bottle dreeze-dried powder's liquid filling.It is made of ultrasonic bottle washing machine,tunnel drying sterilizer,automatic filling half-stoppering machine,automatic sealing machine,labeling machine.
AIPAK Vial Filling Machine Production Line can finish vial bottle washing,drying and sterilizer,liquid filling and half-stoppering,automatic sealing and labeling,the whole line interlocks control conforms to the requirement of pharmaceutical production. AIPAK Vial Filling Machine can be customized according to customer technology and production requirement to make equipment upgrading.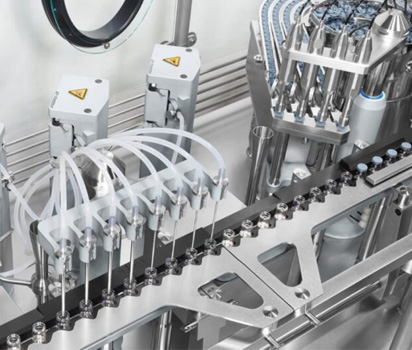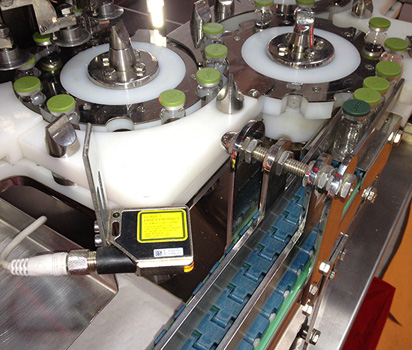 AIPAK Vial Filling Machines
AIPAK Vial Filling Machine Production Line consists of ultrasonic bottle washing machine, high temperature dryer, high speed filling and stoppering machine and cap rolling machine.All parts are closely connected, the operation is safe, stable and efficient, and the whole set of equipment conforms to the international pharmaceutical GMP standard.
Automatically feed
Most fashionable and effective drying sterilization
Reliable performance
AIPAK AKCA Vertical ultrasonic washing machine is driven by AC motor, frequency conversion speed regulation and PLC control circuit, with reliable performance. Automatic constant temperature control of water temperature in water tank and water level control switch are installed to prevent the equipment from starting water pump, ultrasonic wave and heating elements in the absence of water. The water and gas pipeline is equipped with pressure display, and the pressure can be adjusted by the diaphragm valve. When online,receive the signal of sterilization tunnel and filling machine.
Good cleaning effect
Compliance with FDA and EU standards
Meet medical hygiene level requirement
AIPAK AKDH series hot air circulation sterilization tunnel is mainly used for drying, sterilization and pyrogen removal of small glass bottles such as ampoules, vial bottles and oral liquid bottles in pharmaceutical industry.It can automatically complete the whole production process from bottle feeding, preheating, drying and sterilization, cooling to bottle bottle discharging.
Uniform heat distribution
Sterility assurance
Wind pressure assurance
Vial Filling Machine: The Ultimate FAQ Guide in 2023
Vials are small,but numerous,you may begin to wonder how can that 1000+ vials be filled with liquid at an appointed time?
The answer is by using the vial filling machine,through which you can make quick,accurate and efficient filling of vials.
A vial filling machine will not only assist in rating production output in vials/minute, filling range, and fill accuracy but also help you reduce loss liquid by applying built-in quality control measures.
In fact,that is not just that,in today's guide,I will tell you more you will get from using a  vial filling machine.
Add a header to begin generating the table of contents
1.What is Vial Filling Machine?

AIPAK vial filling machine
A vial filling line is widely favored in the drug business. It is used in the  businesses to put the medication into the vials.
For the purpose of performing the accurate process and for their long-lasting workings these machines have a very well repute in the  business.
Vial filling machines likewise comprise of numerous filling heads that empower them to accomplish a high filling rate and subsequently expand efficiency.
There are numerous variations of vial filling machine reasonable for various advantages.
A vial filling machine is normally used for the glass vials to be filled.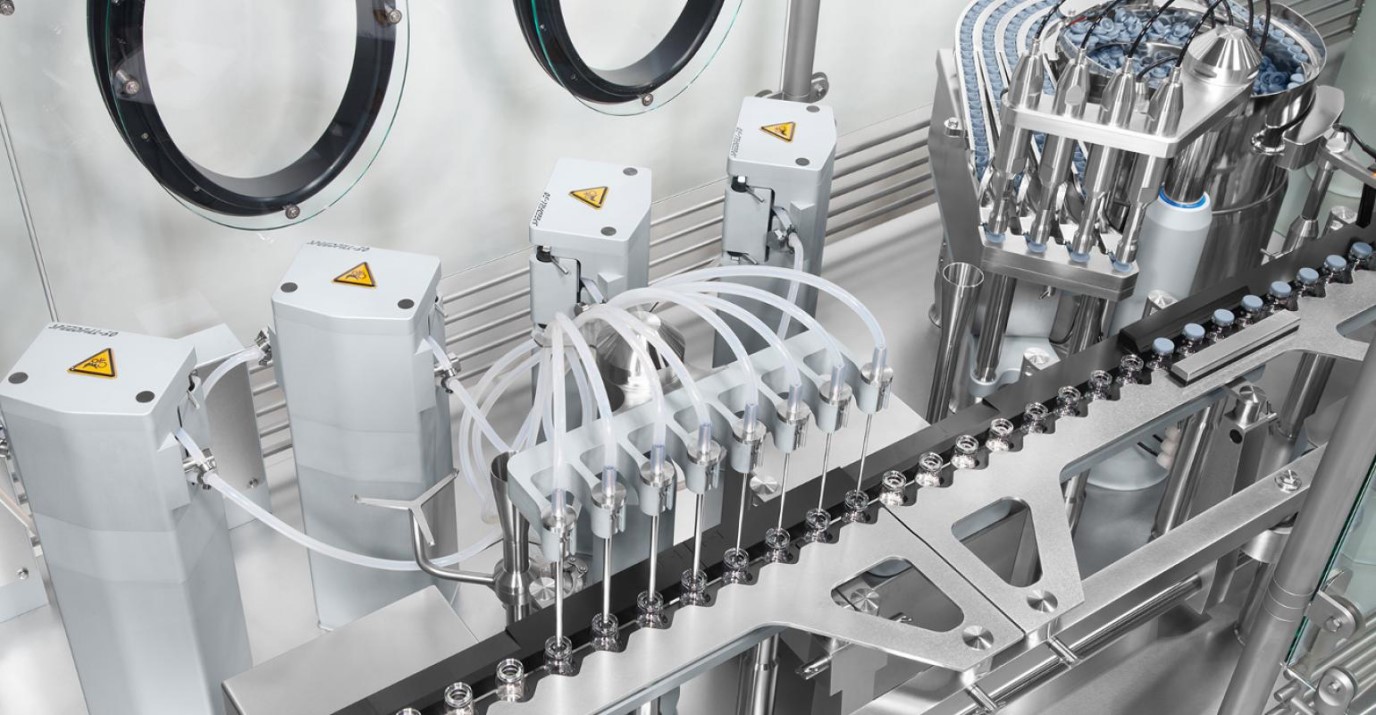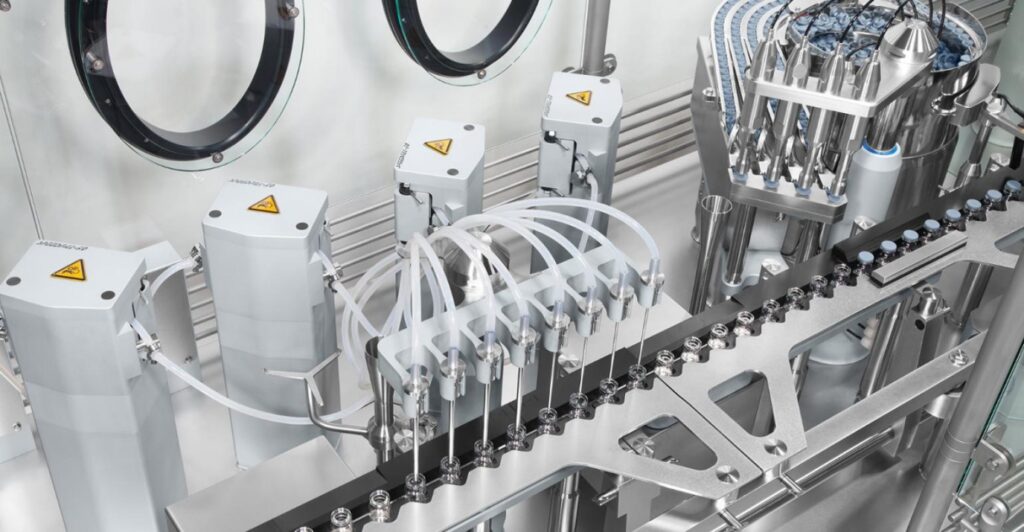 The essential development of the filling machine incorporates a conveyor belt and filling head.
The filling head comprises various spouts/nozzle which fills the vial glass accurately according to the demand.
A vial filling stop machine is generally appropriate for 1ml to 100ml filling reach and it promptly puts the plug on the top  position of the vials when they get filled.
The vial halting  plan is through a pneumatic framework. These stoppering and filling machines are empowered with no filling no vial framework.
This plan ensures that no wastage of fill material is there without vial.
2.What is an Automatic Vial Filling Machine? 
Fast Automatic Vial Filler is filling up and shutting conservative machines for auto preparing of aseptic and vial filling and vials closing the containers. Like,
.Glass
.Metal
.Plastic
A well clean place and a Pre-sterilized system are a must for such processing.
The machine can accomplish filling from 0.1 to 250 ml.
The alternate configuration can be completed rapidly and without instruments inside a brief period and your  yield can reach near to 6,000 units/ per hour.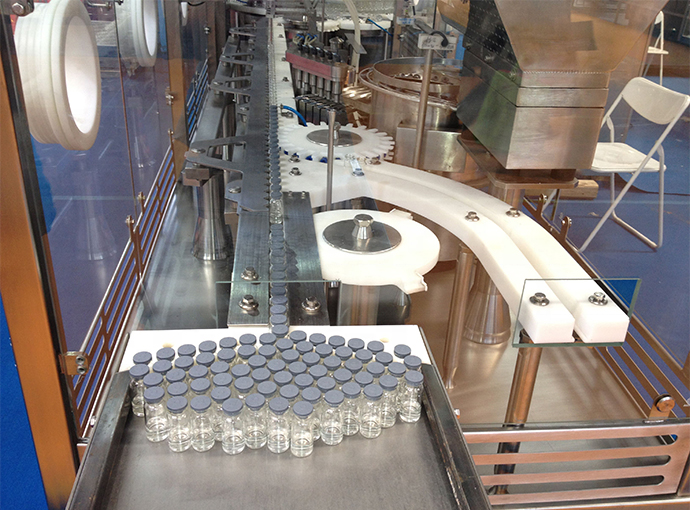 The machines may work either in a total production line or separately.
The vial filling machine is utilized to fill up bottles and vials with fluids, thick material as well as powder and suspensions.
Vial Filling Machines are basically utilized in,
Ophthalmic
Biotech
Animal well-being
Business like this
Auto vial filling machine fills fluid that is later used in injection into vials made up of glass.
It also makes sure that these machines are made according to the GMP rules.
3.How will you Benefit from Vial Filling Machine?
Vial filling machines are used in mutually sterile and non-sterile applications. 
Incapsulated Ready to Use Vials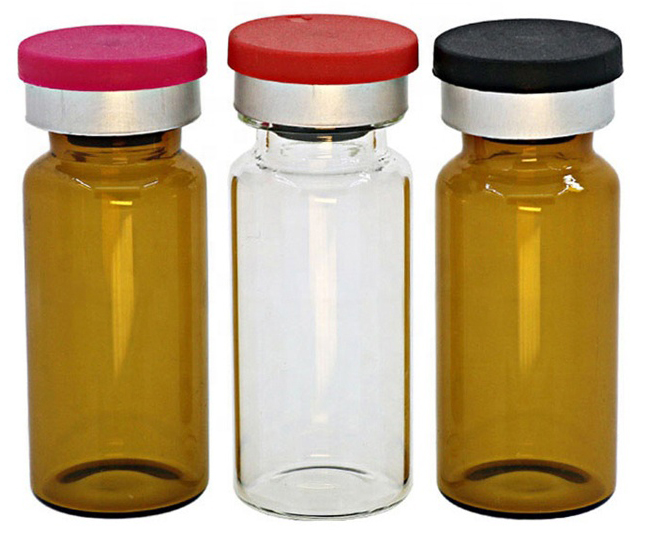 Through the practice of ready-to-use vials with press-fit closings, condense risk is even further. So just how are they improved?
The object of Incapsulated vials is to remove glass-to-glass connection which results in smaller number of particles and superficial issues causing discards.
Incapsulated vials are finished of plastic with a combined stopper in the relation to the press-fit closings.
The cap and stopper are wrapped onto vials in one signal. excellence is also enhanced with this single closing stage and trades are simplified. 
Risk Saving and Briefer Time to Market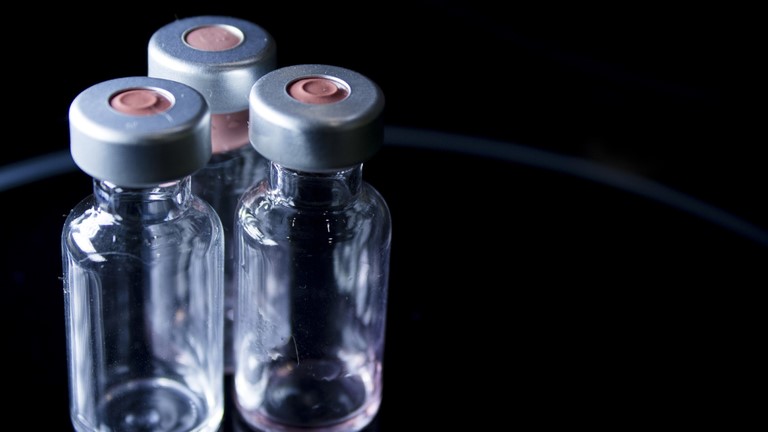 Automation and compact risk as a uniform robotic solution generates what is defined as a virtuous cycle.
You won't have to design a new sterilized procedure with calibration. More control over the filling procedure generates the practice of advanced robotics.
This outcome results in less human error leading to fewer contamination of the drug products. Reducing the hazard of contamination eventually means lower costs related to error and quicker time to market.
Super Elastic 
The Micro cell Vial Filler can fill encapsulated, Pre-sterilized ISO vials from 2R to 50R. Changeover and sanitization between products arises in as little as 15 minutes, which then allows you to fill various sizes quicker.
Through our new Dynamic Peristaltic Pump Vial filling is successfully achieved. 10 times enhancement in inconsistency is achieved through the pump in contrast to conservative peristaltic pumps.
The precision level of the pump extends down to 0.1 ml addressing a prominent weakness of conservative peristaltic pumps which is trailing precision at or below 1.0 ml. 
Filling Elasticity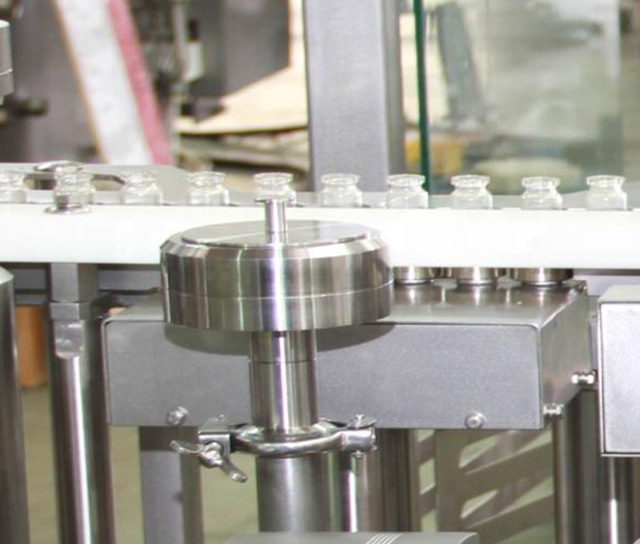 It can be conventional to seal with nozzles lowered to the lowermost of the containers. No-tool substitutions, of substantial heads or other mechanisms, can be skilled in 15 minutes.
 Closing Elasticity:
Shutting selections embrace full or lyo-depth stopper insertion , optional vacuum-assisted lid addition to decrease oxygen in the head space, and non-compulsory gas flushing.
 Quality Control
Eight patterned weighing places approve fill precision. Examination structures check for mislaid or higher stoppers. The finishing position structures a servo-driven lateral systematic head to abate particulate group and exploit closing outcomes. A void star wheel discard maneuver eliminates non-compliant vials while sustaining production speed with effectively no wrong discards.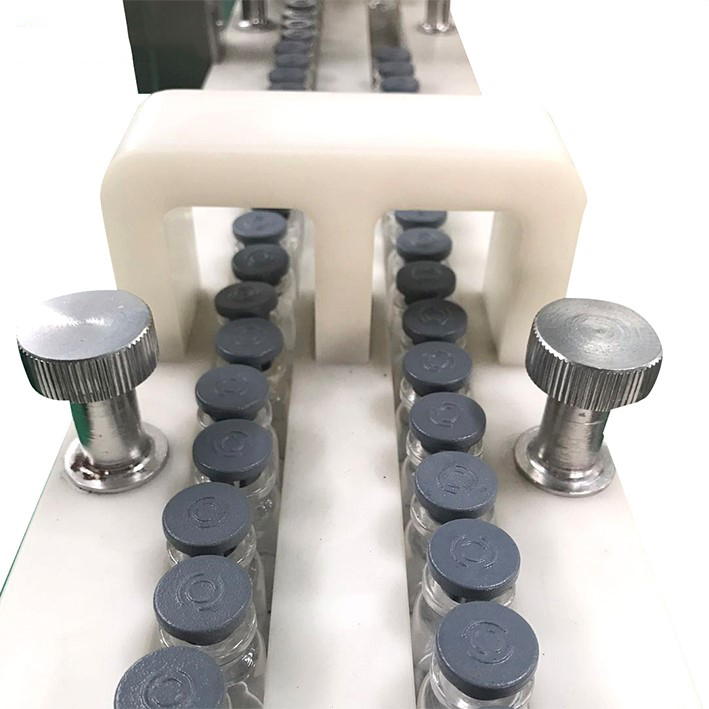 Vials Quality Check
4.Are there any Disadvantages of Vial Filling Machines?
There are not many disadvantages of  vial filling machines, some are as follows:
Contamination Rate
Patients and producers are protected through developments in technology which have assisted to shorten the rate of contamination.
The sterilized filling process has been enhanced by Isolators, process analysis technology and personnel gowning procedures.
These developments also slow down the process. The need to rapidly address sterile filling necessities converts more and more pressing as demand grows.
Need Some Expertise to Operate
Vial filling machines need some practical know-how to operate just like any other machine. The human interface may not be very complex.
However, any doubt in the operation of the machine can decode into incredible losses.
The workers have to be trained on how to use the machine as his is communal with entirely automated vial filling machines.
Expensive in Terms of Power Consumption and Pricing:
It is an expensive affair to purchase Vial filling machines as they are never cheap.
They are costly because they are electric power exhaustive. Since you are using a machine which is yet to capitalize on its production volume; this can be expensive.
To Work, You Need Some Expertise 
Vial filling machines, just like every other system, require some practical know-how to work. It could be that the human interface is not very complex.
Any uncertainty about the operation of the computer, however, can be decoded into enormous losses. You've got to educate the staff on how to use the system.
This is popular with fully automated filling machines for vials.
Costly when it Comes to Power Consumption and Pricing 
The machines for filling vials are never inexpensive. Buying one is a costly business.
Electric power is also extensive. This can be costly, especially when you are using a computer that has yet to capitalize on the volume of its output.
5.What are the Applications of Vial Filling Machine? 
From animal vials to another kind of possible vials vial filling machine is here to help you.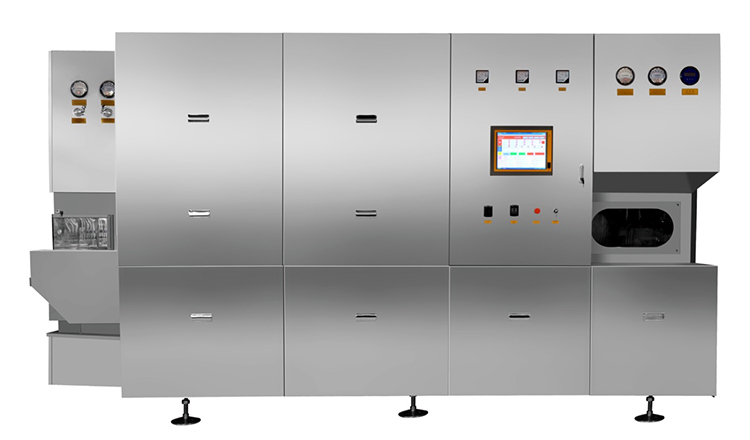 AIPAK Vial Filling Machine
 Advantages
With regards to the drug business, there are various kinds of items you can be filled by using the vial filling machine.
The fluid to be filled can have fluctuating degrees of thickness, it can be a fluid or paste type of the material, unstable or non-unpredictable.
It might likewise be steady or precarious, dangerous or non-hazardous; it can likewise be either hot or frozen. The drug items are accessible in a wide range of kinds of compartments.
Drug needle filling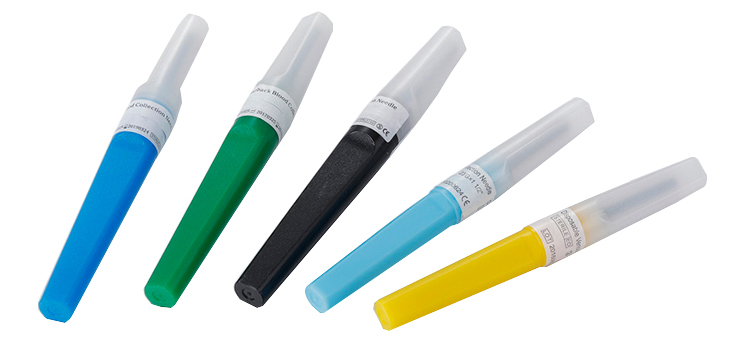 You can also make Pre-filled needles which make it simpler for clinicians to control life saving medications.
A Vial Filling Machine is profoundly exact and accurate in the filling and stoppering needles, even Pre-filled needles units introduced into auto-injectors.
Ophthalmic Vials


The  vials filling machine is used in making ophthalmic vials.
Cipro floxacin ophthalmic arrangement is utilized to treat bacterial contamination of the eye including conjunctivitis.
The outer layer of the eyeball or the eyelid is filled up with some kind of material is called pink eye.
Corneal ulcer disease and waste of tissue free front portion of the eye.
These vials are utilized for dealing with such issues and generally acknowledged in the field.
Drug/ Vials

Lab Vials
At long last, we have our lab vials, which are just accessible in clear glass. They come in all sizes and shapes, from hunch to thin down going from 1.75ml to 30ml in the limit.
They are best for use in research facilities, yet additionally for use as a vessel to convey item tests in or even as bundling for your scopes of extravagance basic or fragrance based treatment oils!
Every vial comes in total with a snap-on cap or plug cap to prevent any item from spilling. 
For the Required Filling Level
Vial filling machines change regarding the volume of fluid which they are proficient to fill in a container, tube, or some other holder.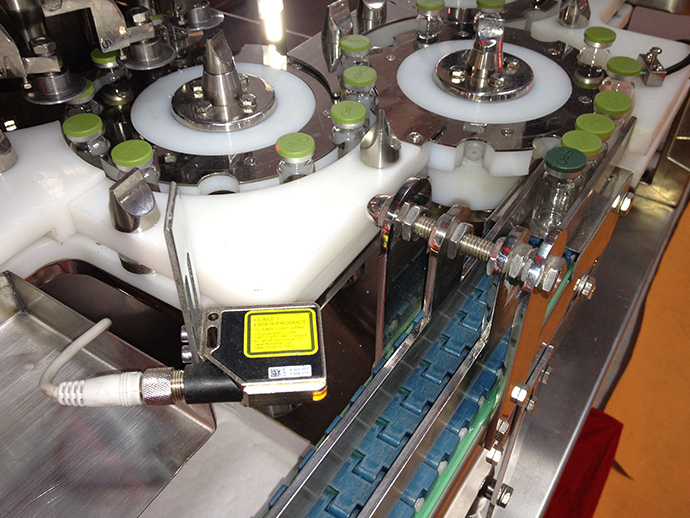 In the drug business, they are utilized to guarantee the bundling of the proper volume of medication in order to evade instances of either ingesting too much or under dosing.
The strength and exactness of any filling machine rely upon the material that was utilized to produce it. 
It is not a big deal to clean this machine.
Have a decent interface thus simple to work.
These are machines with ideal execution.
It is cost-effective as well as production efficient.
6.What are the Main components of Vial Filling Machine? 
Though, the overall production line is include many part where the vial filling machine consists of below-defined parts. 
1-Feeding Turntables for Vials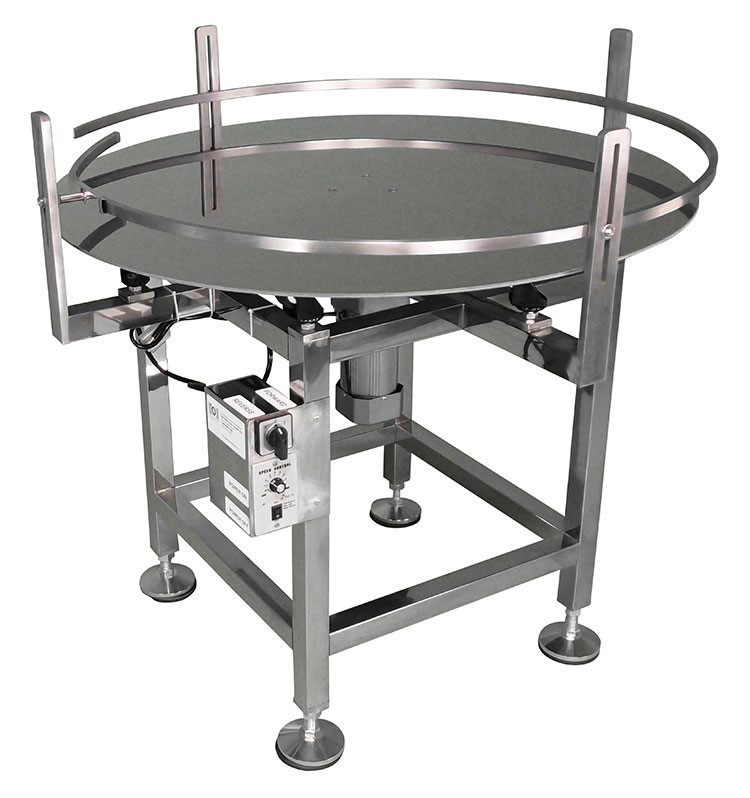 Turntables are utilized not just for vacant and full vials the execution in filling lines yet in addition for the management of numerous sorts of items in a large group of assembling frameworks.
2- Piston Pumping System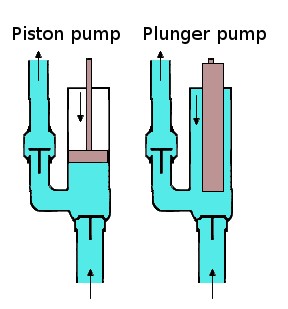 Piston Pumping System is a kind of relocation material pump/siphon where the high-pressure seal responds with the cylinder/piston.
The piston pumping framework in the vial filling machine is utilized to move fluids or pack gases. They can work over a wide scope of pressures.
The high-pressure activity can be accomplished without a solid impact on the stream rate.
3- Filling Nozzle
Straight Nozzles directly into the vials, or open spouts, are the most widely recognized and generally useful spouts/nozzles you will see on most  vial filling machines being used.
As you can notice from the name, an open spout is well open, with nothing halting the liquid stream. Obviously, these spouts actually help control fluid items into vials.
Regularly, you will see bigger spouts utilized on bigger siphons/pumps.
Additionally, open spout congregations can arrive in a wide range of distances across and lengths. Their adaptability can be utilized in a wide assortment of uses.
4- Caps/Covers Vibrator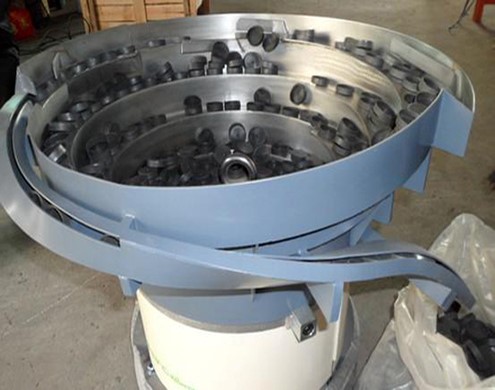 Vibrator for plastics covers is programmed gathering gear for covering measure line, which can arrange the covers in an arrangement for a mechanized line in the cosmetic, food and pharma vials.
5- Capping Nozzle
This nozzle is used to put the caps upon the vials or bottles once they are filled by using the  vial filling machine.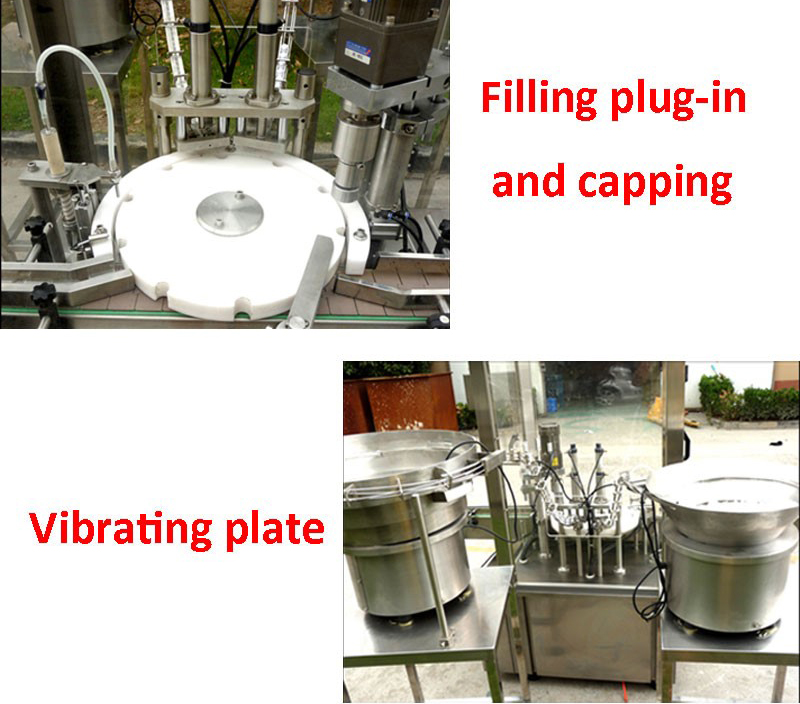 6- Contact Screen/Touch Screen
A touchscreen or contact screen is both an information and output display gadget and typically layered on the highest point a  of vial filling machine.
The presentation is frequently an LCD  show while the framework is generally a PC, tablet, etc.
7- Electric Parts
Other electric parts are available in the machine section for example motor, some types of buttons etc and much more like this.
7.What is the Working Principle of Vial Filling Machine? 
The working principal of vial filling is simple and it is done like this.
Working of a Vial Filling Machine
Vial filling and covering machine is appropriate for little portion arrangements, state, infusion, penicillin dissolvable, organic, and so forth.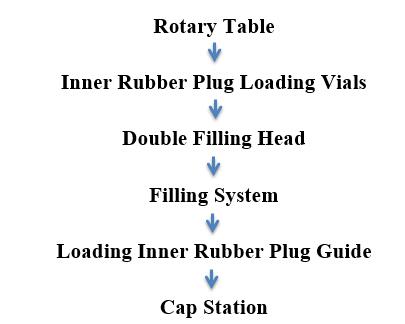 The machine can be worked independently, just as worked with un-scrambler, vial washer, naming/label machine,  packing machine, film pressing machine to frame a working line.
1-The vial filling machine comprises of a SS support transport on which the vials move and get moved.
2-From the belt conveyor, these vials are moved to the filling station where they are loaded up with appropriate material/substance.
The filling station may contain different heads that give an alternative to quicker activities. The production also depends upon the things like how many headers you will be using. It can 2 or go to 12.
3-The vials subsequent to getting accurately filled are then moved to the following station in which the caps are put on the top of the vials. This ensures that the vial not mixed with impurities and the purity of the item is protected.
4- It is then forwarded for the labeling and so forth things.
It is must to ensure that the drug items are liberated from pollutants as they may genuinely hamper their synthetic production.
Any problem in the structure can assume a significant part in downsizing their worth and henceforth they probably won't be successful in healing the infections they should be.
8.What is the Key Process of  Vial Filling?
Some of the key processes of vial filling machine are these;
1-Formulation 
Material making measure utilizing crude material
Setting the Appropriate portion 
2- Vial filling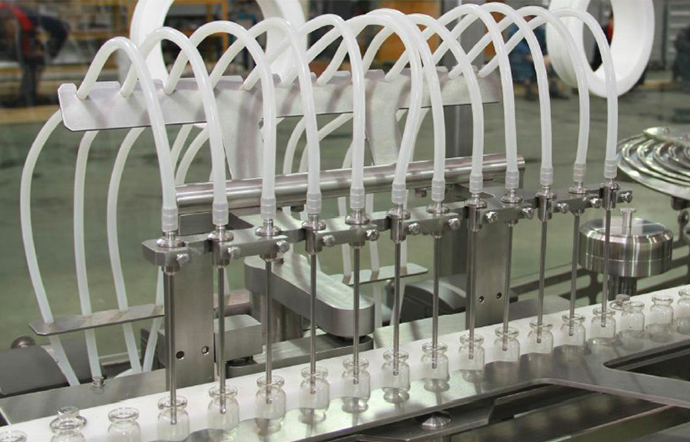 6 head fill line using peristaltic siphon innovation
The single-utilize liquid way for channel
Line prepared for 6R, 10R, and 20R (fit for 2R – 50R)
Line accelerate to 225 vials for every moment
Control level < 10 ng/m3
100% in-measure weight checks
Intended for negligible line misfortune 
3-Lyophilization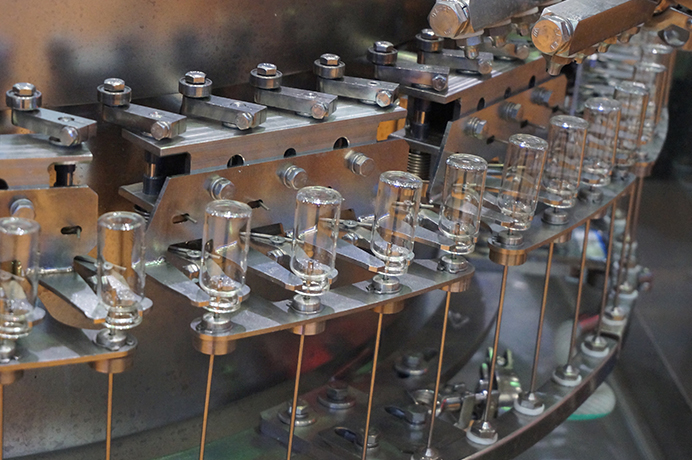 IMA autoload/dump lyophilizer to dispose of human intercession
23m2 lyophilization chamber limit with single groups up to 53,000 vials (6R)
Space to add the second lyophilizer 
4- Completing/Inspection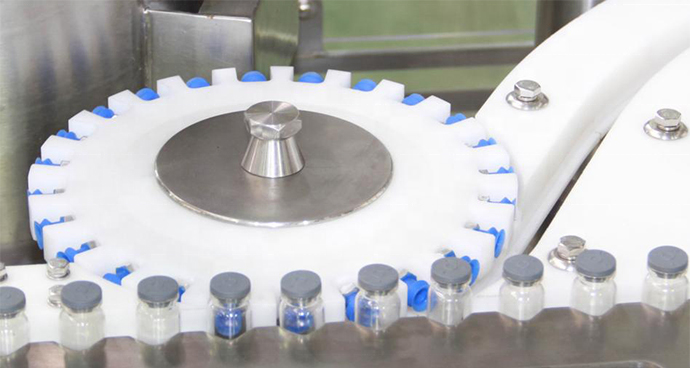 Robotized terrible crease discovery
Manual and self-loader visual review
100% oxygen head space investigation
9.What other device do you need to form a Complete Vial Filling Production Line? 
For making a production line run smoothly there are also machines required to run the process. They are also called auxiliary equipment for the machine.
/Drug Vial Filling Machine Production Line AIPAK  Vial Filling Machine Production Line comprises of the ultrasonic container clothes washer, high-temperature dryer, fast filling, and stoppering machine, and cap moving machine All parts are firmly associated, the activity is protected, steady and proficient, and the entire arrangement of gear adjusts to the global drug GMP standard.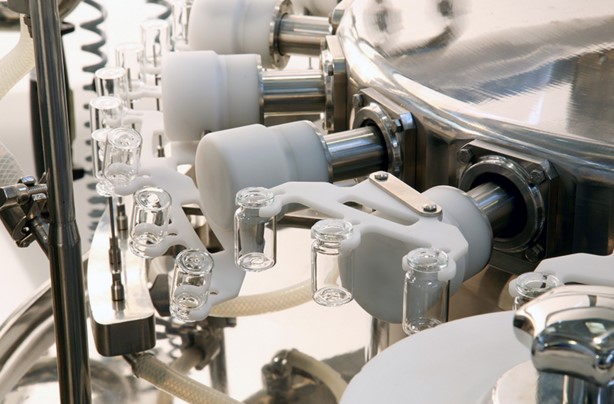 Piston Pumping System
Ultrasonic Vial Washing Machine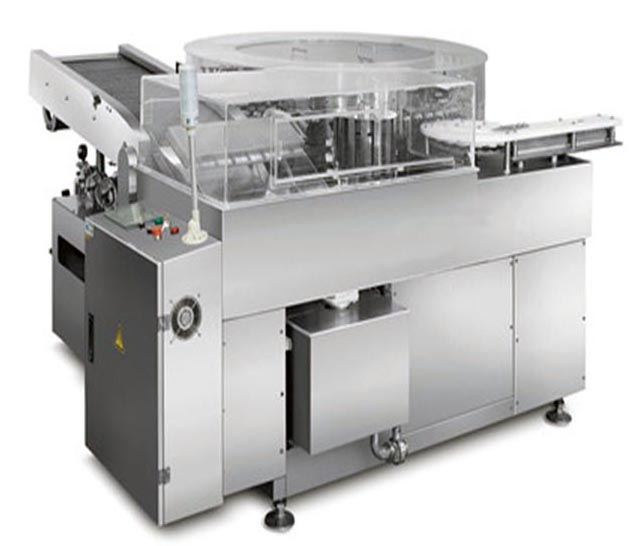 Ultrasonic Vial Washing Machine
Our Ultrasonic Vial Washing Machine has been planned after various clients demands as are you.
It offers extraordinary flexibility and can adjust to the most fluctuated scope of requirements. It has an amazingly minimal plan, low utilization, and essentially zero upkeep.
Ultrasonic technology is used to clean the vials here by washing  them one by one very carefully.
High Temperature Dryer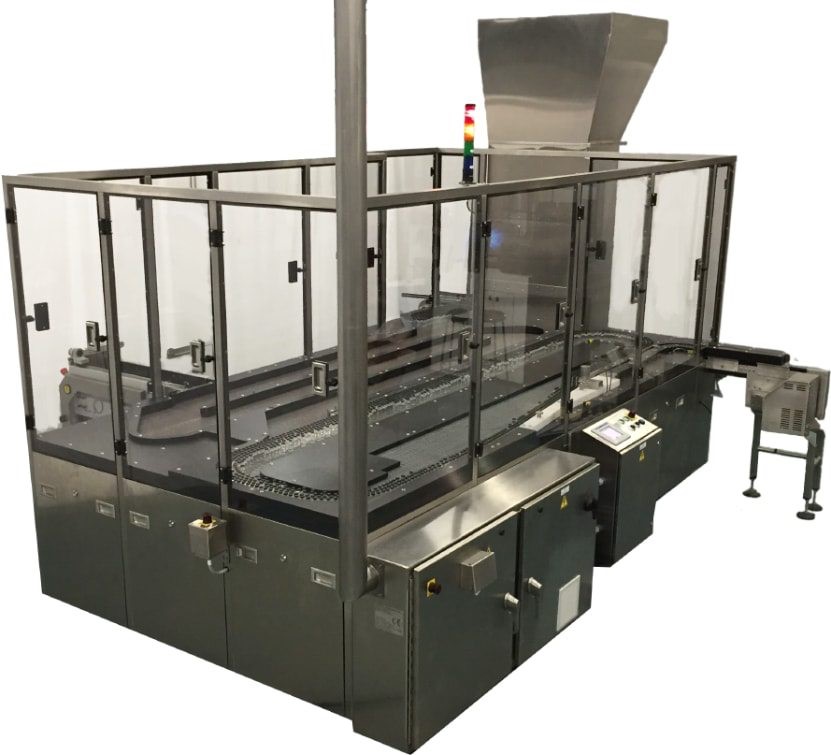 Vial Dryer
Dryers are utilized in an assortment of ventures, for example, food preparing, drug, paper, contamination control, and rural areas.
High temperature dryer are used for killings any type of the microbial available so the things can be used in the next processes quite sufficiently without any type of the germs.
High Speed Filling
High speed automatic fillers provides high throughput and speeds for even the most demanding production environments.
Filling systems operate continuously with product to make the vial filling process fast and accurate.
Stoppering Machine
This machine in also used in the  vial filling machine for the purpose of stopping the vials at one places and make ready it to bring into the next process.
Cap Rolling Machine 
When the things are being rolled in the rotary form in the machine. The stopper stops the machine where in this step of the production line caps are being placed upon the vial by using this type of the machine.
Next step will be being labeled and packed for the next processes.
For completion of the procedure things need to go in a proper line in the vial filling process here we label the product like chemical used, expiry date and so forth things using labeling machine.
Packing Machine
Packing the product is the ultimate step of the procedure, here the products are packed in the required packing. 
10.How does Vial Filling Machine ensure Precise Filling?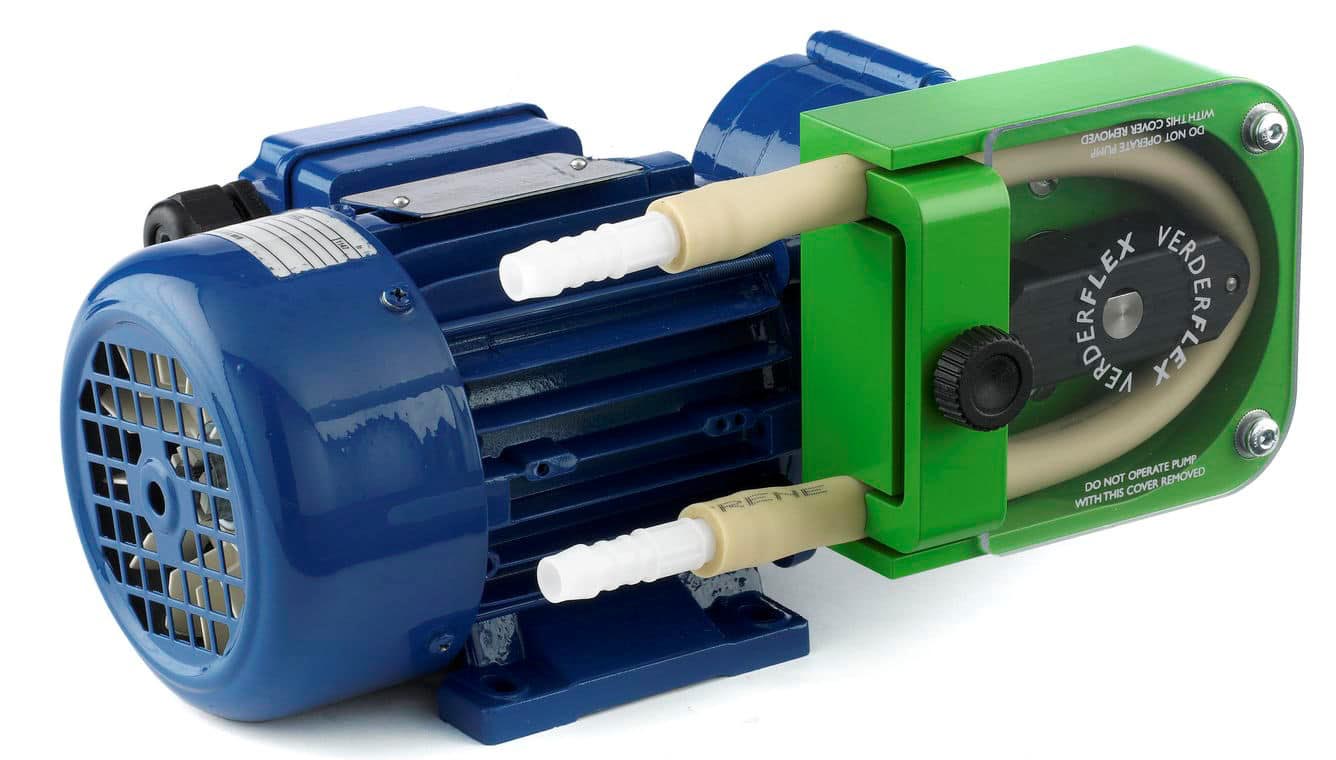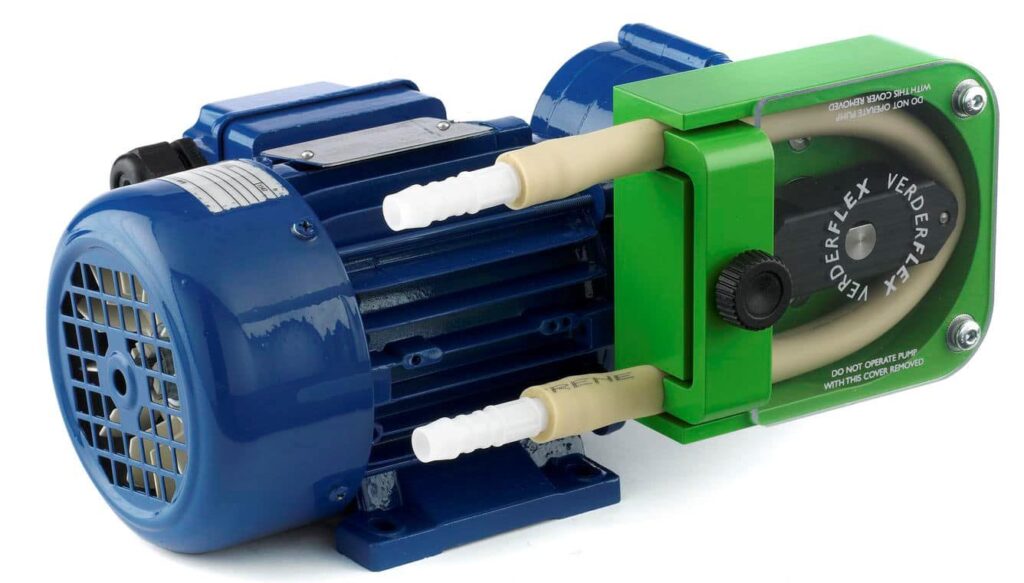 Peristaltic Pump
There are many available possible mechanisms in the pump for your  vial filling machine. 
However, there is one high precise Peristaltic Pump to ensuring the precise filling. The kind pump is much different from a normal pump.
The peristaltic pump comes with the ability to run consistently or they can likewise be utilized for applications where precision and accuracy are demanded.
You can frequently utilize to move liquids that are synthetic substances or sterile. They can likewise be used for pumping liquids or slurries with a serious level of liquid substance.
11.Does Vial Filling Machine have any Difference from other Liquid Filling Machine? 
In fact, the vial filling machine is also a liquid filling machine as you know there is liquid inside the vials.
You need to maintain specific requirements for every available machine. When you talk about the differences between the normal filling machine and vial filling machines.
There you go!
The vial filling machine required a high cleanliness environment, but for the normal liquid machine, the demands for the cleanliness of the premises are not high.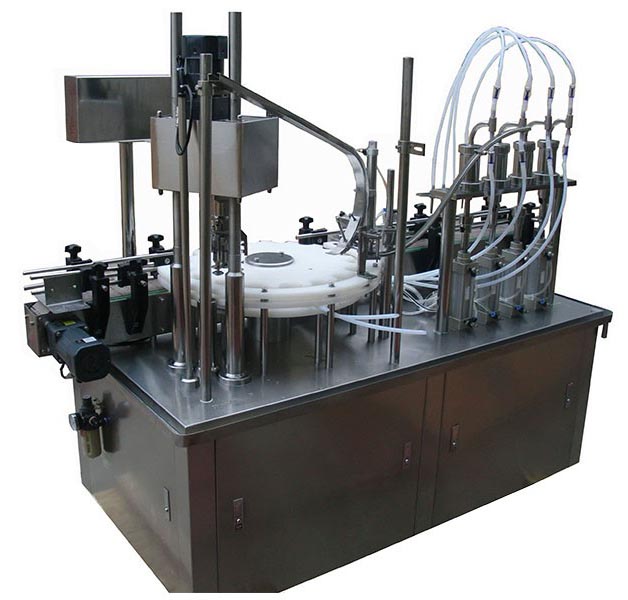 Filling Machine
12.What is the Environment Request during the Vial Filling Process? 
As you are aware all the production will be in vain if we don't follow environmental prospects of  Vial Filling  process. 
Below defined are the reason for you run process with precautions.
Keep the Area Clean
The cleanliness of the area is important for the reason production of hygienic products.
Keep the Premises Sterilized
Make sure you sterilize the surface area where you are using  vial filling machine. Also the instruments and everything that is touching the surface of vials.
Maintain the Temperature
According to the requirement of the production maintaining the temperature of the environment is also must. 
Contamination Free Vials
Cleaning is directly related to the contamination. Less the cleanliness more the contamination.  ISO also focus on the things like no contamination ans safety feature for your production. You should keep that controlled.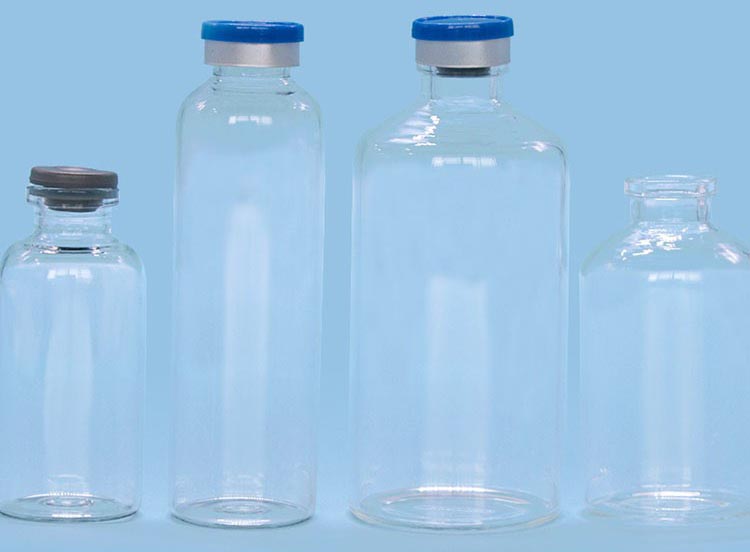 Contamination Free Vials 
Clean Machines
Each and every part of your machines must be clean and it shouldn't have any kind of micro organisms.
No Hazardous Material in the Surroundings 
You also need to make sure that there is no such thing like dangerous chemical in the surroundings. In case, no mishap happens.
13.What is the Specification of AIPAK Vial Filling Machine?
Product Type/NO
APKFJ-2
APKFJ-6
APKFJ-8
Production Speed of the Machine
60-100 bottles per minute
120-200 bottles per minute
200-300 bottles per minute
Filling Error possibility

 

±3

±3

±3

Specification Applicable
0.1-0.3 grams
0.1-0.3 grams
0.1-0.3 grams
Water Consumption as well as Pressure
0.25-0.35MPa, 0.5-5m / h
0.25-035MPa, 0.5-8m / h
0.25-0.35MPa, 0.5-8m³/h
Purify Air pressure plus Air Consumption
0.6-0.8MPa,5-15m / h
0.6-0.8MPa,30-45m / h
0.6-0.8MPa.30-45m / h
Exhaust Volume
2800 m3/h
3200 m3/h
3200 m3/h
Power Usage Supply
380/220v.42.5KW
380 / 220v, 45KW
380 / 220v, 45KW
Weight
4000 kg
8000 kg
12000kg
Dimensions
10000*1800*1800mm
12000*12500*400mm
12000*2500*2400mm
14.What Quality Standards should  Vial Filling Machine Confirm to?
There are some certain and general  standards which everyone of your machine needs to follow.
It goes like this;
cGMP (Good Manufacturing Practices)
CE (Conformmit Europeenne)
ISO (International Organization of Standardization)
FDA (Food and Drug Authority)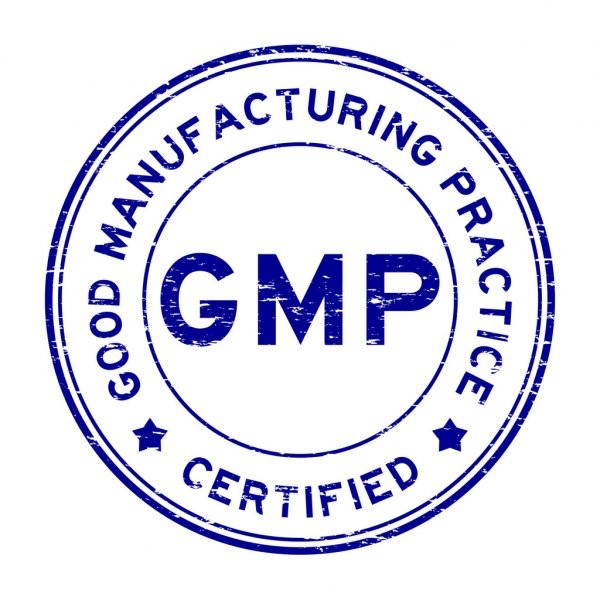 The most important standard for the vial filling Machine 
15.What are the Safety Features of AIPAK Vial Filling Machine?
/ Drug Vial Filling Machine Safety Features 
Though every industry may have diverse safety needs for their items and climate, there are some standards related to the security to search when buying vial filling machines. It is significant that the machine is worked to satisfy all UL guidelines and has the appropriate safety factors that are must to make it protected to utilize.
A few of the features of the safety to search for include: 
1- Protection Uniform for the Operator
The user of the machine should be appropriately shielded from conceivable sprinkling or spilling of hot or risky items that might be utilized on a   vial filling machine.
The user of the machine must protect the administrators from unsafe materials by the utilization of interlock entryways, with a thing like this that doesn't permit machine work except if the door is closed.
2-Electrical boards 
All electrical boards should fulfill UL guidelines for security. For vial filling machines utilized in dangerous areas, they must come furnished with electrical boards that are worked to UL recorded D Group electrical norms that meet all protection demands you. This shields your electrical parts from openness to conceivable burnable materials which can be found in these dangerous areas.
3-Machine development 
Vial Filling machines should meet development necessities of safety, for example, hardened steel must be used in the parts and spotless covered aluminum for wash down abilities.
4- Automatic Vial Software
The product utilized in vial filling machines is additionally basic for security. Your automatic vial machine software ought to make in such a way that it directs on and off mode when a jam occurs or the vial filling nozzle is not appropriately adjusted.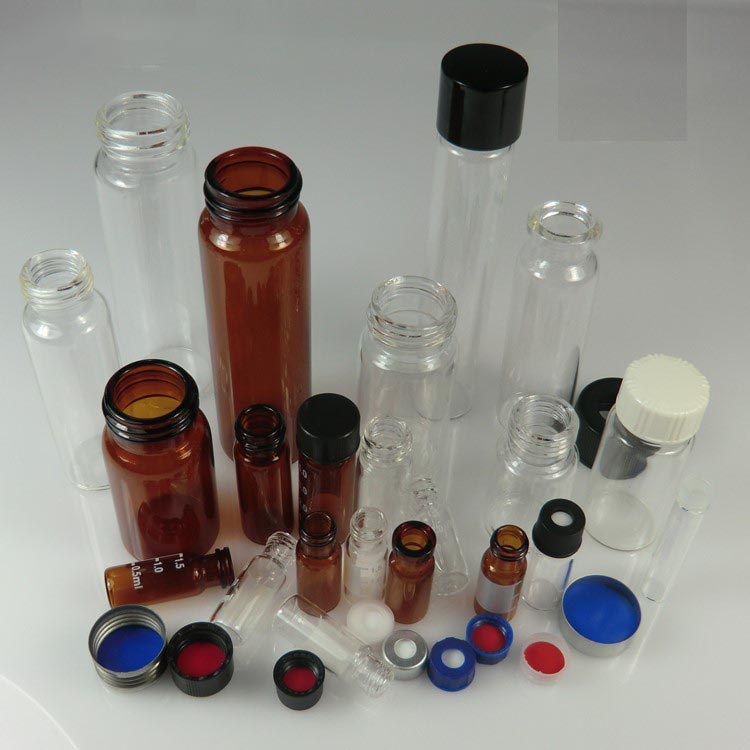 Different Sort of Vials
16.Why is Sterilization Important in Vial Filling Manufacturing?
Sterilization aka Sanitizing is a significant advance in controlling bacterial development. It is done by raising temperatures bit high to eliminate microbes, by lighting the item, or by autoclaves.
As glass is nonporous and microorganisms can't tunnel into its surface, glass vials are simpler to disinfect than items made of other, permeable materials. In case, that you don't have an autoclave, you can sanitize vials of glass viably with one basic system.
Remember that this technique is not suitable for plastic vials.
The cycle of Sterilization goes this way
Fill a spotless pan with water.
Put it in the oven and turn the burner on high.
Trust that the water will go to a moving bubble. Spot the glass vials and covering caps into the water.
Cover the surface of boiling material with its top. Leave the water bubbling for 10 to 15 Turn off the burner.
For the larger scales, these operations are applied on the machines with the same process set.
17.How to Troubleshoot Common Problems of Vial Filling Machine? 
There are some problems which might be seen while using the machine and can be handled by the given solutions below; 
Problem 1
Frothing and Dripping
In case you are encountering frothing or dribbling issues with your fluid filling apparatus.
Solution
Lacking seals are likely the issue
Problem 2
The dripping and frothing can squander fluids and result in a costly loss of item over the long run, yet this issue is preventable by basically.
Solution
Fixing seals and ensuring that valves don't spill during or after the filling cycle is finished. On the off chance that the seal is hopeless.
You may have to supplant the whole filling machine.
Problem 3
Incorrect Timing and Filling Level
Another potential issue that can bring about squandered items and a generally speaking deficient fluid vial filling line is a mistake of filling and timing.
In the event that filling levels are mistaken, this can either bring about flooding and squandered item, or inadequate filling of vials to bring about an excess of item.
Solution
HEAD DIVE NOT WORKING
Another issue that will emerge now and again with the flood filling machine is the ahead jump that won't raise or lower for reasons unknown.
Overabundance of FOAM IN BOTTLES
At last, extra fillers are frequently the best answer for items that froth. The flood rule assists in controlling the froth while taking into consideration the level fill in each container.
Now and again, packagers will run into a circumstance where froth stays in the jugs even after the filling cycle is finished.
Problem 4 
Filling Volume Error is Big
Sometime you might face a problem of things being more filled in the vials compared to the level.
Solution 
Maintain the level
Check if there is a input error
Check the level of the vials
Problem 5
Power supply and pressure
The power cable for supplying power to the vial filling machine is not working properly.
Solution
Check for the broken or damaged wire
Check if there is proper power coming in the machine's cable
Check if switch are working properly
18.How to Maintain Vial Filling Machine? 
Maintenance of the machine is necessary for long run. Let me explain you how to maintain a vial filling machine.
1- Keep on checking if the machine parts are humid.  If they are dry them well, so i won't be rusty.
2- You need to keep on checking of your lubrication for the machine to run flawlessly.
3- Keep on checking the Feeding piston of the machine, make sure they run smoothly.
4-No blend with filling material, else it can cause the mistake of filling volume and harm the machine.
5-Never utilizing a sharp or hard edge instrument to scratch the hardened steel surface of your vial dispatching machine to keep it brilliant and clean.
6- Check the nozzle if it is where it gonna add the material into vials.
7- You also have to keep the environment of the clean for running the machine properly. 
19.What are the Future Prospects of Vial Filling Machine?
As of now vial filling machines in many businesses like the animal industry,  industry, and so forth broadly utilized.
In future, it is expected that vial filling machine will be Faster, easier to use, more automated than ever and with less human interaction.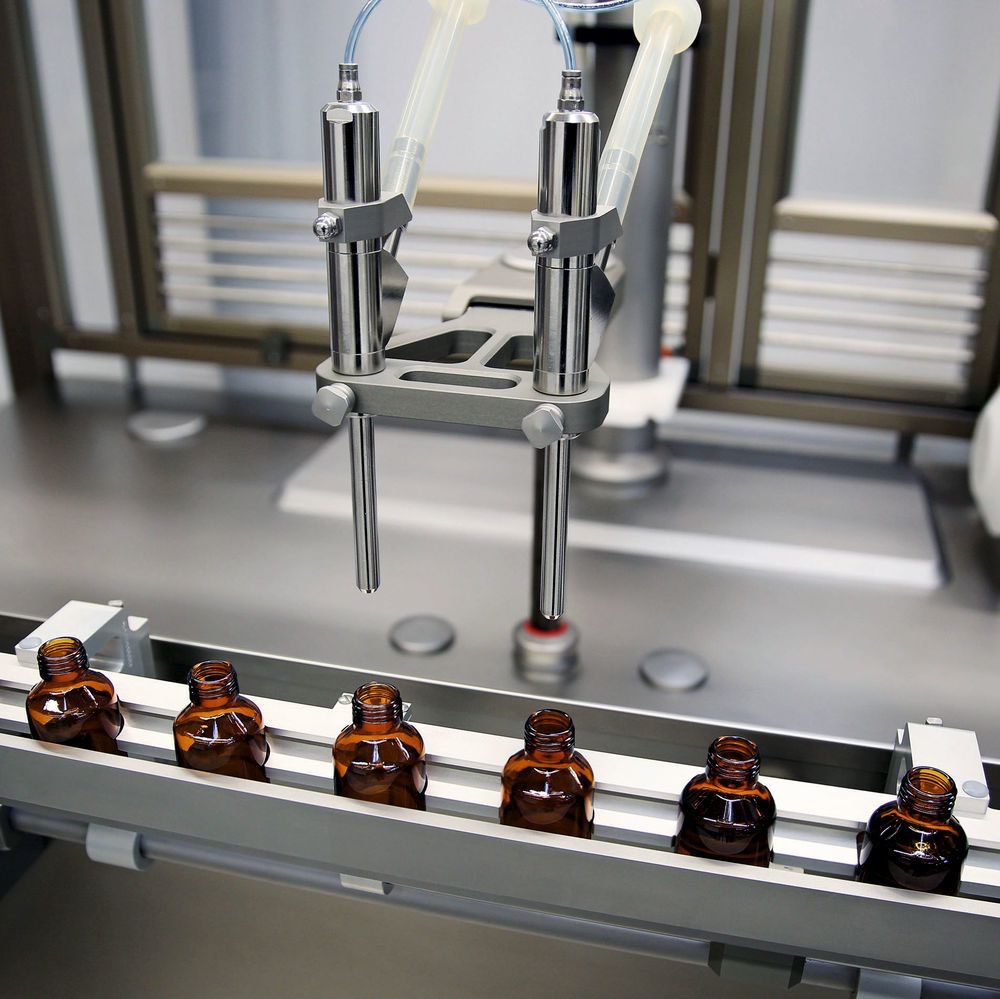 New Vial Filler-Photo Credit:Process worldwide
These are some of the possible vial filling machines to be scene everywhere.
Like , The Robotic filling machine.
New advanced features will be like this.
Auto rejection of insignificant administrator mediation.
Free approval of capping power.
No, the fill sensor protects miss filling and addition of the filling contamination.
One-gave open/close plan for a pump for a simple change liquid way.
Vial Filling Machine Related Posts
CONTACT US
Tell us your raw material and project budget to get quotations within 24 hours.
WhatsApp Us: +86 189 7157 0951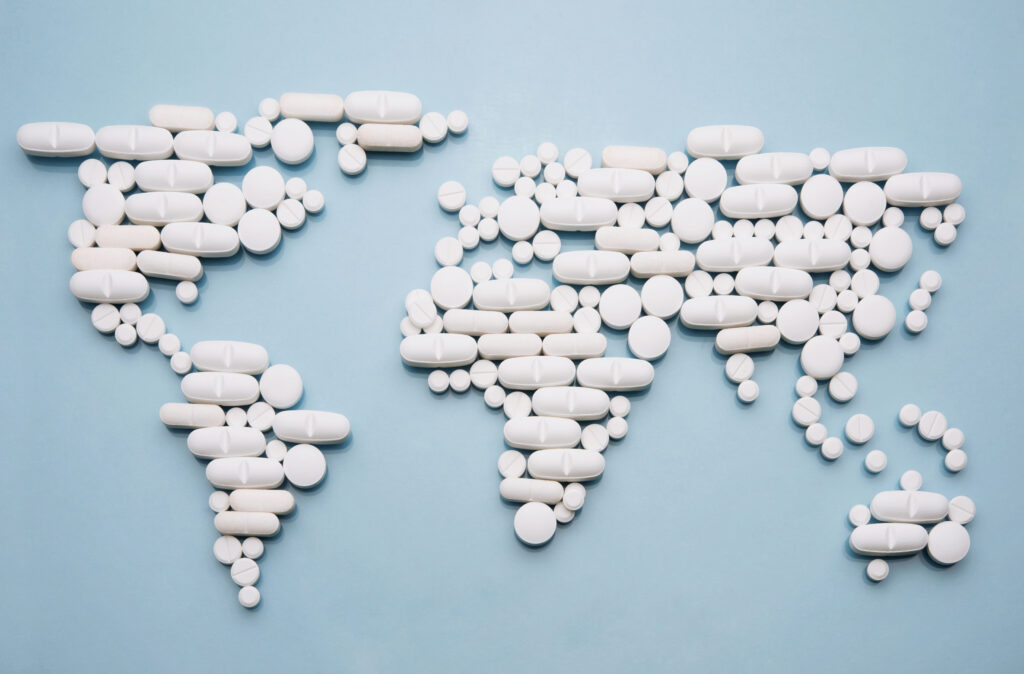 Tell us your material or budget, we'll reply you ASAP within 24 hours