AIPAK is a industry leader of one-stop pharmaceutical production and packaging solution expert with more than 15 years' industry experience.AIPAK main products include Capsule Filling Machine,Tablet Counting Line,Blister Packing Machine,Tube Filling Machine,Tablet Press Machine,Tablet Coating Machine,Bin Blender,High Shear Mixer Granulator, Fluid Bed Dryer,Suppository Filling Machine,Empty Capsule,etc.which have been widely applied in pharmaceutical,cosmtics,daily-chemial,food,beverage and other industries.
AIPAK will provide the best solution to you according to your actual product raw materials or process,layout requirements.For years,AIPAK has helped thousands of customer solved their process problems.
"Technological innovation" and "excellent quality" are always the target principles AIPAK adheres to.AIPAK also focus on products R&D while ensuring technology leadership and innovative features.All components and materials used in AIPAK machines and equipment are imported from Germany,U.S. and Japan and all these machines meet with GMP requirements and have CE certificate.
AIPAK can improve process test service for your best equipment choice.Customize and design best equipment which satisfied with your production requirements.As you knows only those who understand the process and know details can develop products that can do more than just sum of individual components.AIPAK will support in pharmaceutical,health product,food,cosmetic and fine chemical through its international innovative process solutions.
AIPAK customizes all documentation related to all its equipment,making it easier for the traning,machine installation,operation,performance and maintenance.Besides,AIPAK provides complete set of GMP documents including Qualifications(DQ,IQ,OQ,PQFAT,SAT,URS)manual documentation.
AIPAK regards customer as the God and promise service first.Team from AIPAK also have high passion for success of customer together.If you want to bring your pharmaceutical productivity to a new high level,let AIPAK help you boom and support your business right now.
Advance types of machinery are nothing without the force working behind their buttons.AIPAK is a balance of advanced technology and professionals.The company is backed by more than 100 employees under the production department and team management.10 people on the Sales Team,8 on the Research and Development Department,and 12+ managerial staff.
Turkey Distributor
AIPAK set up a distribution center in Turkey that sales most of its pharmaceutical production and packaging machines to Turkey pharmaceutical companies.
Award "National High-Tech Enterprise"
AIPAK was awarded with "National High-Tech Enterprise" by local government.
100 Countries Sales
AIPAK pharmaceutical equipment has been exported to more than 100 countries overseas and have received good praise from all customers.
Capsule Filling Machine Capacity Great Improvement
Through AIPAK R&D years' study and test,AIPAK capsule filling macine structure and assembly have been greatly improved and its capacity has been improved accordingly upon its original base.
10 Million Output
AIPAK total output value has exceed 10 million.
ISO9001 Certification
AIPAK got ISO9001 certification.
10T Dollars Investment
AIPAK always attaches great importance to advanced technology's research and development.It has invested 10M dollars in its R&D department to imported advanced technology to its exist products to solve many actual manufacuring problems for its customers worlwide.
1000 Clients Milestone
AIPAK accumulated customers has reached 1000 from worldwide with 200 repeat orders every month.
Company Foundation
AIPAK set up as one of a capsule filling machine supplier offering manual capsule filling machine free consultation and pre-and-after sales service worldwide with 10 employees.
Tons of pharmaceutical equipment suppliers have been rising due to wordwide importance to health and drugs over time.AIPAK is one of the biggest names there is.Thousands of satisfied customers and clients testify that all AIPAK pharmaceutical machineries are above conventional products and one of the highest level when it comes to quality and actual manufacturing requirments.AIPAK always adhere "Quality First" "Technology innovation" as its targest service principle,all machines must have strict quality tests before exporting.

Manned with industry-leading engineers and professionals.

24/7 online customer support-have your concerns attended by our sales and support professionals.

AIPAK has been partnered with many known clients for years and numbers just won't stop.

All machines must be tested and inspected for running before delivery.

AIPAK used cutting-edge technology allowing low-cost production for affordable products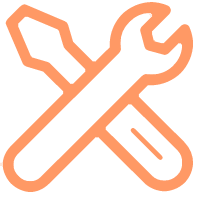 The company's expertise has been takedn advantages of by the global market for over 15 years now.our existence and continuous growth are what validates our services and products.
AIPAK is a good company I have ever met in China with good customer service,very responsive to emails and helping sort out any issues.The sales person,Sundy was very knowledgeable and patient in answering all my questions and concersn.The quality of the semi-automatic capsule filling machine is good and easy to use.Now I have it runned on my production line smoothly,it saves my labor cost and meet my capacity requirements.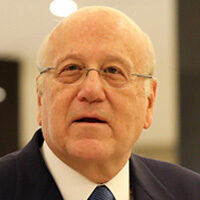 Purchasing Manager from Pharm Business.
This high-speed blister packing machine was purchased to expand our production line.I love its full automatication and high productivity,I have the blister packing machine operated fast though there is little issue occurred but has been solved soon by AIPAK engineer.We are large pharm factory in Turkey and our drugs for blister packs are high,so this high speed capacity machine fully meets my manufacturing requirements.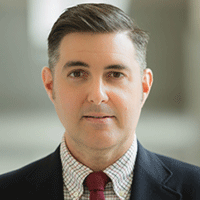 Marketing Director from Natural Life.
An excellent choice.I have been operating AIPAK tube filling machine over a year.Though there is some problems in the beginning,I got it clear after AIPAK engineer remote video explanation.I have cosmetic lab and I use the tube filling machine to fill and seal all kinds of cream or paste we extract from plants.The machine is light and easy to use,not take too space and meets our capacity needs.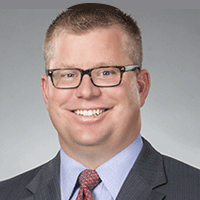 Marketing Executive from SHIFT.