Why Should You Choose Flat Bottom Pouch?
What is flat bottom pouch?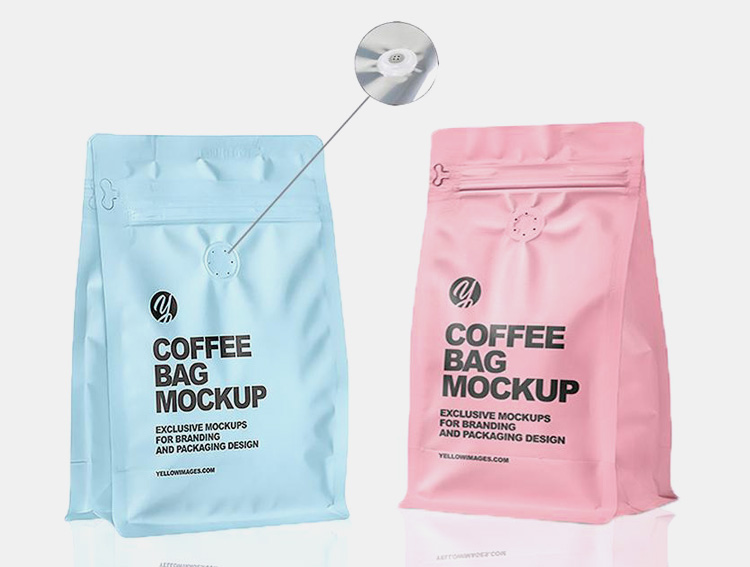 Flat bottom pouch is as its name indicates is an imporved version of the standard vertical pouch,it is eight at the bottom of the sealing side, four sealing sides at each side.
Now flat bottom pouches are popular in the packaging industry, especially for food products as its good stereo feeling, show class looks, high-end atmosphere. It has many optional added extras such as matte print finishing, grip seal closure, or tear notches.
Besides,flat bottom pouches have a flat bottom that makes them stand upright on shelves or wherever one places them.
Flat bottom pouch have a gusset (a triangular insert/bracket for added strength or expansion) on the right and left side, as well as at the bottom too. These gussets on flat bottom pouches make them look attractive as well as supports the design and structure of the pouch to make it stand upright and to better fit into packaging requirements of versatile industries.
What are the characteristics of flat bottom pouch?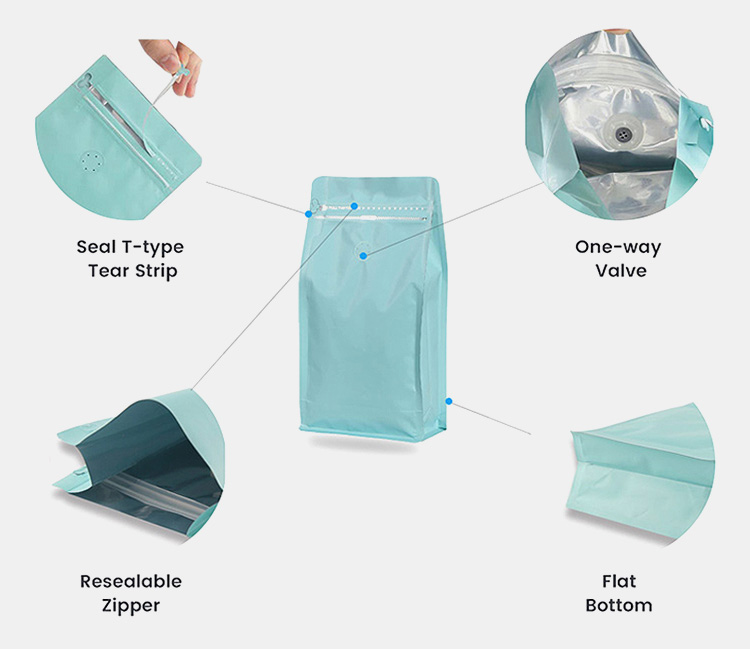 Vivid color printing, independent, with a resealable zipper and ventilation holes. With a flat bottom and side gusset, the Flat bottom pouchs can stand up well on the shell, so as to attract the clients' eyes more easily.
With a flat bottom and side gusset, the inside space of the bag is enlarged a lot, which achieves a much larger volume for holding goods. Customized material, thickness, size, shape, and design are welcome.
Strong sealing, easy-open fresh fruit bag. There are 2 sets of cylinders required for the Flat bottom pouch, one set for the front and bottom. And Back Panel, the other set for the right and left side gusset. The two parts will be printed separately and then combined together by heat sealing.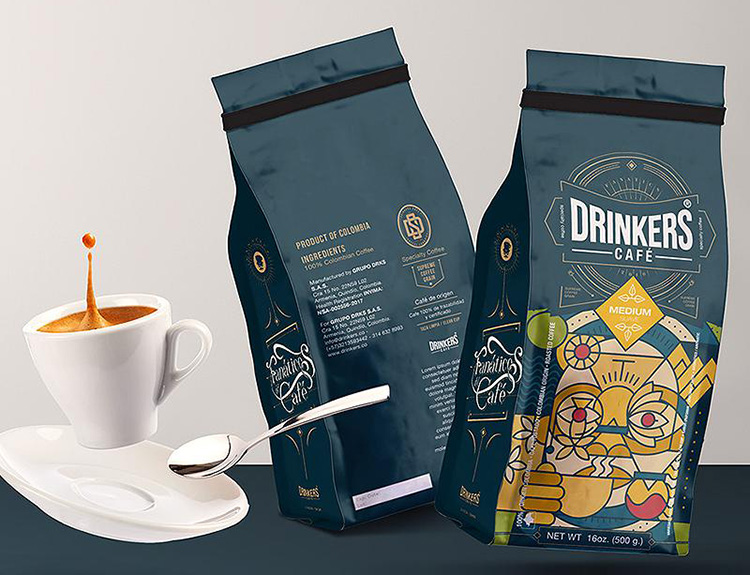 Food grade packaging supplies, eco-friendly ink, non-toluene workshop condition. Realistic & lively print effect help upgrade the image and competition.
What is the advantage of flat bottom pouches?
There are many advantages you can get from flat bottom pouches,that include: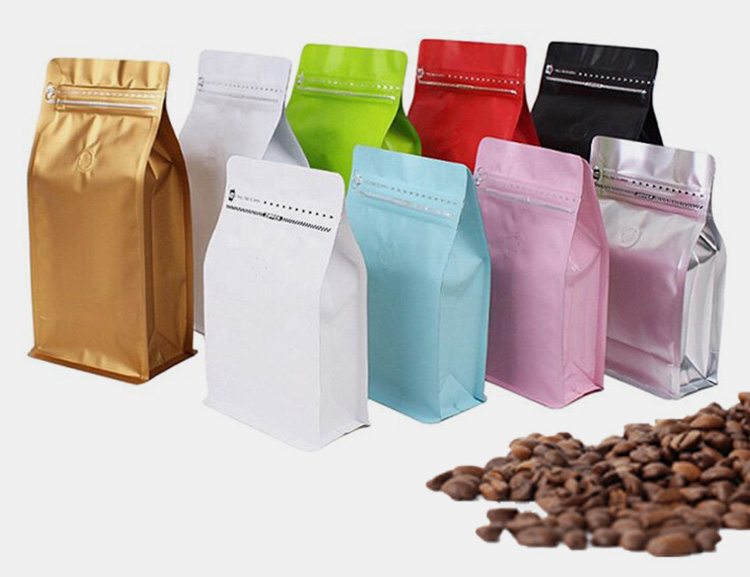 1.Flat bottompouch is three flat bags that are best suited for thin-film material of flat bottom The advantages of the packaging as thin-film materials and flat stand shelves visual representation, the volume, higher than that of the traditional vertical bag is the new choice of traditional film type vertical bag upgrade.
The tensioning chain can be used repeatedly, which is convenient to use, to avoid the failure of the tensioning chain on the organ bag, and a one-way valve can still be added.
2.Flat bottom style pouchs are the newest kid on the block. This pouch style is getting more famous for high-end food product packaging companies. Theys are most expensive than any other type of flexible packaging bags. But due to good looking and convenience, the pouches are getting famous.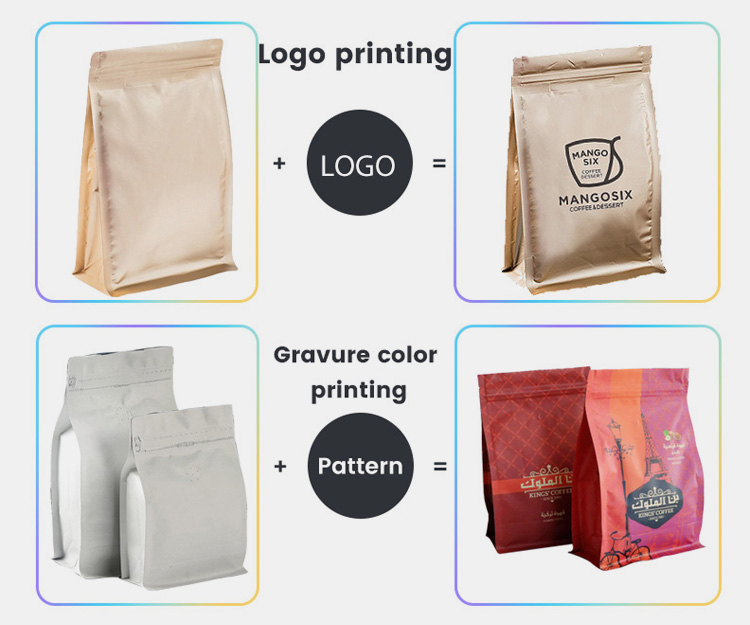 3.Flat bottom pouch looks like a box or brick style. These pouchs have gussets on the left and right sides and gussets on the bottom. You can fix zippers in bags as optional. You can also give pocket zip zippers fitted in flat bottom pouchs.
4.Flat bottom pouches can save 15% of packaging material due to the unique design. So these bags are called environment-friendly packaging bags. It can also save shelf space in the supermarket as the bags stands tall and the width of the bags is less compared with stand up bags. So this style pouches can save money for the food manufacturer by paying less to supermarket shelf space.
Don't forget to share this post!
Premade Pouch Filling Machine Related Posts
Premade Pouch Filling Machine Related Products
Premade Pouch Filling Machine Related Videos
CONTACT US
Tell us your raw material and project budget to get quotations within 24 hours.
WhatsApp Us: +86 189 7157 0951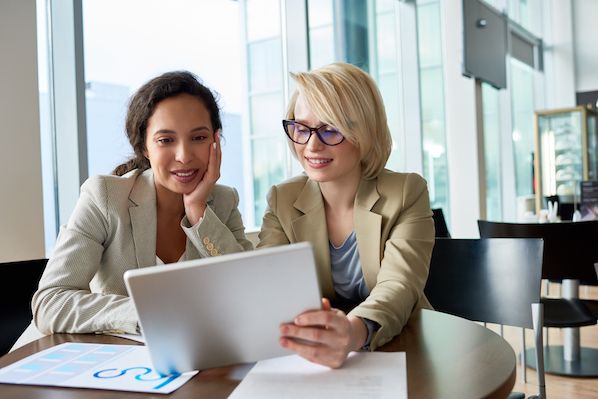 Want the best price & newest pharmaceutical machinery buying guide,tips and trends sent straightly to your box?Sign up for Aipak's monthly newsletter,we're free for your consultation and Offer you the most suitable solutions!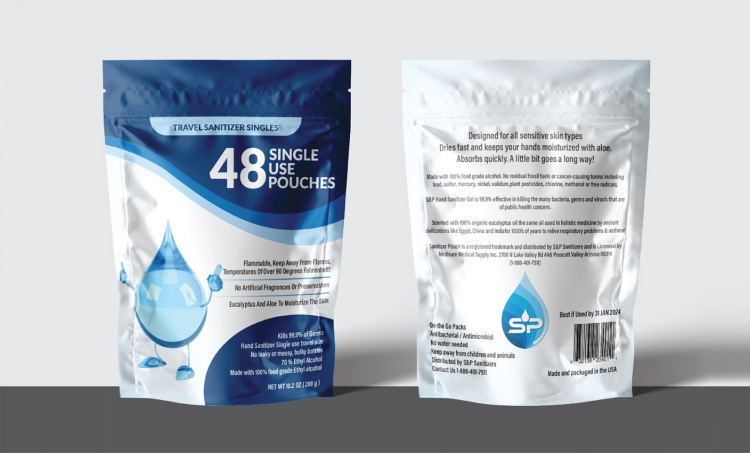 Tell us your material or budget, we'll reply you ASAP within 24 hours