Top 10 Powder Filling Machine Manufacturers In The World:the Definitive Guide in 2022
The needs of the food and pharmaceutical industry have increased with the massive population growth.  As these industries are expanding the need and demand for packaging machinery has also raised. The packaging machinery market is increasing day by day, with a market value size of $43,520 million in 2020, it is expected to extend $69218 by 2030.
Powder filling machine is one of the vital packaging equipment required in the food and pharmaceutical industry needed for packing medicines, spices, detergents, tea, coffee, and many more.
Here we have summarized the top 10 powder packing machine manufacturers that can be a great help for you. We hope you will find a solution according to your needs.
| | | |
| --- | --- | --- |
| Rank | Manufacturing Company | Head Quarters |
| 1 | ROMACO | Karlsruhe, Germany |
| 2 | AMS | Morgantown, PA, USA |
| 3 | SYNTEGON (BOSCH) | Waiblingen, Germany |
| 4 | Industria Macchine Automatiche (IMA) | Bologna, Italy |
| 5 | AIPAK | Wuhan, China |
| 6 | OPTIMA packaging group | Schwaebisch Hall, Germany |
| 7 | Tokyo Automatic Machinery Work (TAM) | Tokyo, Japan |
| 8 | All Fill International | Bedfordshire, United Kingdom |
| 9 | Marchesini Group | Bologna, Italy |
| 10 | PER- FIL Industries | Riverside, New Jersey, USA |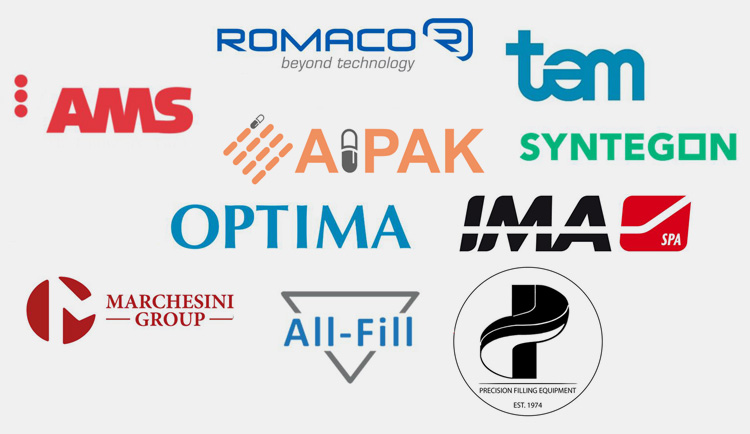 Romaco Background: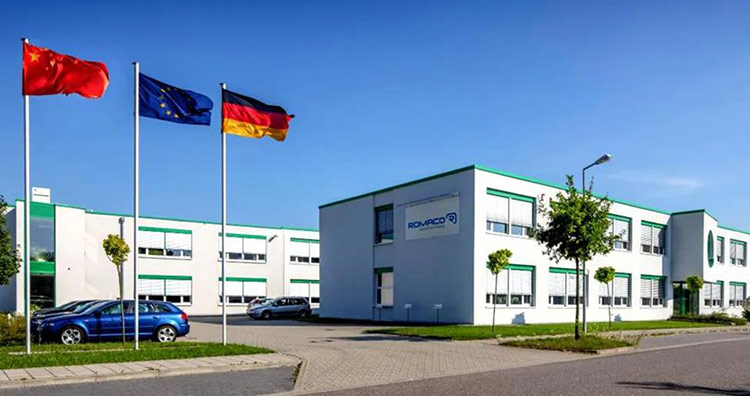 Romaco Group is the leading distributor of pharmaceutical solutions around the world. Many different firms are operating under the Romaco group. These firms include Kilian, Noack, Siebler, Macofar, Bosspak, Promatic, and Innojet. Each of these firm has its own manufacturing specialty.
This group provides cutting-edge and first-rate innovative products that are contributing to the expansion of the pharmaceutical industry. They provide solutions for solid dose tablets like shear mixers, tablet compressors, tablet coaters, and blister packing machines. They also supply the packing products for powders, liquids, and tubes.
The products manufactured by the Romaco group are high in demand because of their automated technologies. These products have efficient operational performance and are available at a reasonable cost. These radical machines are utilized in different industries like pharma, beauty, chemical, and foodstuff.
Their passion is to invent and promote the use of carbon-neutral, eco-friendly, and sustainable machines. Products manufactured by this group are efficient in their carbon emission reduction. These products also reduce the wastage of products, decrease energy consumption, and have a high capability of providing recyclable items.
Key Product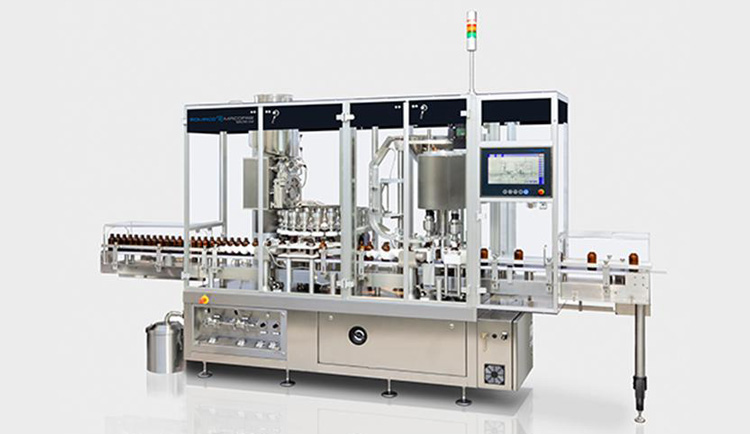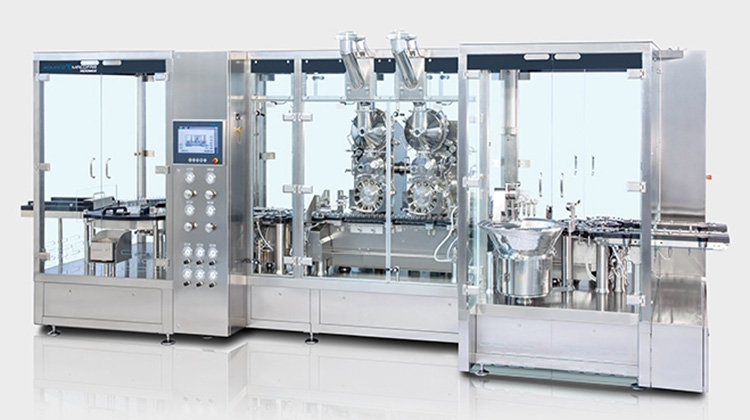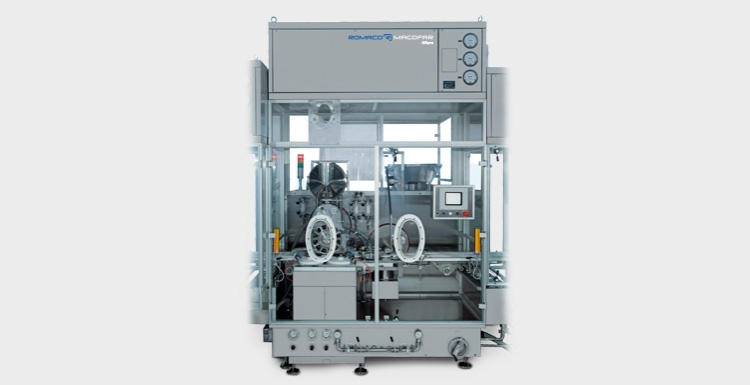 These powder machines are applied to fill non-free-flowing powder in a cylinder-shaped glass or plastic bottles. These filling machines have a robust design and can be incorporated easily into the existing production line.
Some of the key products are:
Macofar Macro Series
Macofar Micro Series
Macofar MicroMaxX Series
Recommend Reason
These machines have continuous operational processes and are equipped with vacuum systems. These machines have various options for closing the bottles.
Some characteristics features of these products are
Machines have transport conveyors that are equipped with vibration units and dosing cassettes.
Machines are provided with various sized pistons with different absorbencies.
Adjustments to the dosing system can be made automatically.
By using HMI, many dosing can be made in the same bottle.
Rapid format change-over.
Dewdrop pressure is decreased in the dosing system by the drying unit.
Equipped with servo technology.
AMS Background: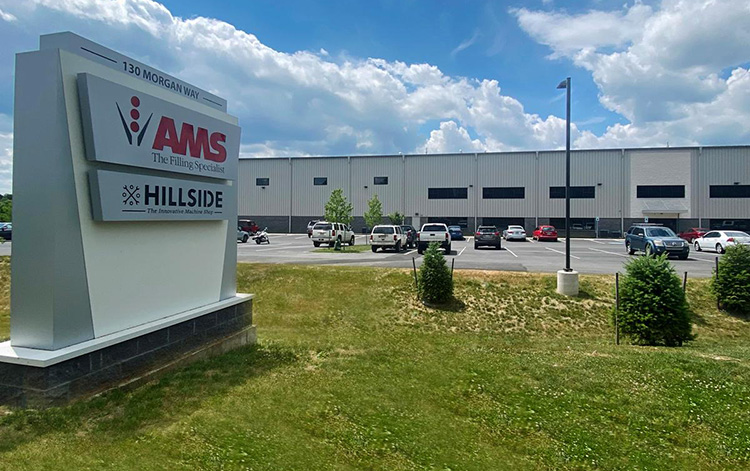 "We are the filling specialist". A reason sufficient enough to land AMS in 10 Best powder filling manufacturers' list. Established in 1986, AMS has since then provided pharmaceutical, chemical and food industries with innovative, high tech, and state of the art eye-catching instruments with integrity, passion and safety. Operating from a new production 75000 square foot facility in Morgantown, PA, AMS currently has a workforce of 50-200 employees.
Key Products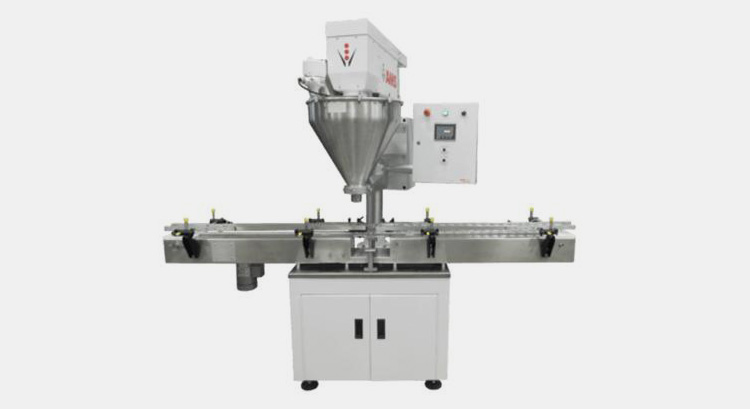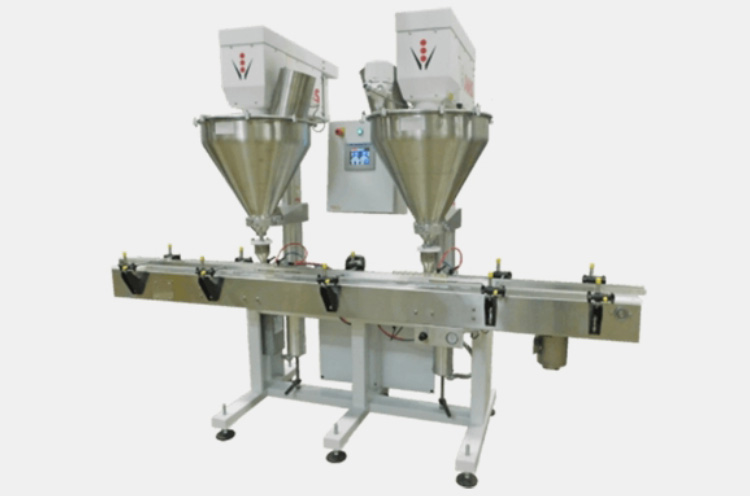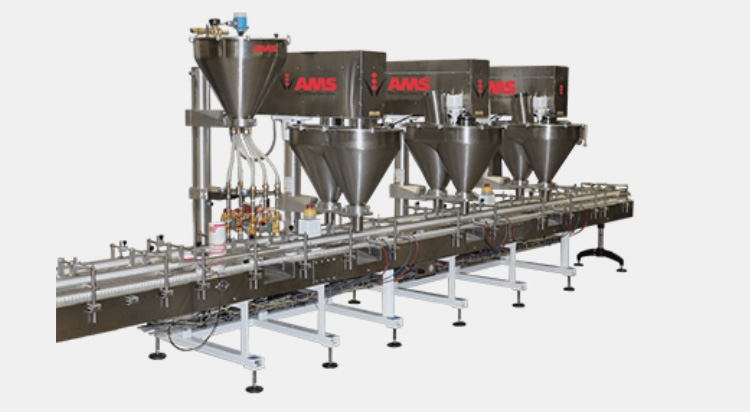 AMS is the authority in providing filling solutions, they have a wide range of fillers automatic and semi-automatic; including auger fillers, cup fillers, net weight fillers, high speed rotary fillers and infeed systems. Their automatic powder filler series include following models;
A-400 and A-400E
A-500 and A-500E
A-620
The reason that makes AMS apart from other manufacturers is that they are customer-oriented. They provide customized solutions catering the needs of end-user.
Excellent after-sale services with lifelong assistance.
Innovation and high-tech equipment, easy to use and maintain.
Versatile automatic and semi-automatic machines that can dispense powder, granules, creams, paste, and liquids.
Meeting high production demands with accuracy.
Total cGMP compliance, according to regulatory requirements both locally and internationally.
Bosch Background: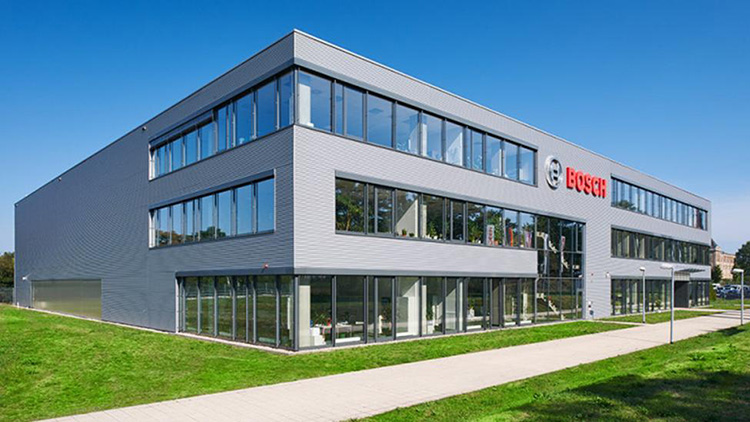 Bosch Packaging Technology nowadays branded as Syntegon Technology first started 50 years ago. This company has manufacturing units at 30 sites in 15 countries. Till now, 64,000 of their machines are in working at different locations.
The high-tech and sustainable products offered by Bosch Packaging are used in the pharmaceutical, healthcare, beauty care, pet food, detergent, and food industry.
Their top priority is to provide superior quality innovative solution to different consumers in pharma and food industry. They are distributing high-tech turnkey solutions for production of different kinds of tablets to the pharma industry. Bosch packaging deliver different machines like confectionary processing machines, bag sealers, weight checkers and cartoners to food industry.
It is their aim to provide flexible, robust, and sustainable world-class state-of-the-art solutions that are easily affordable. They are providing environment-friendly technology that has low impact on the environment. They are using paper material and mono-layer materials to pack the consumer goods.
Key Products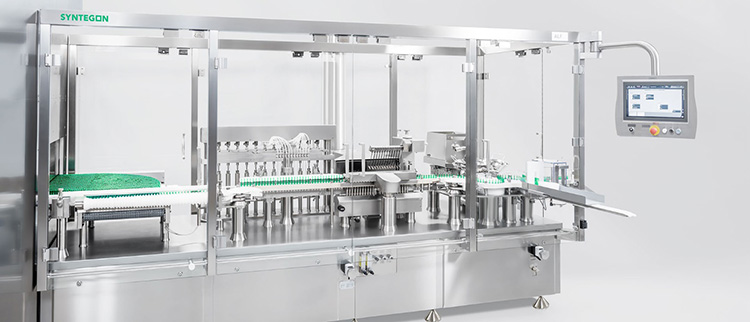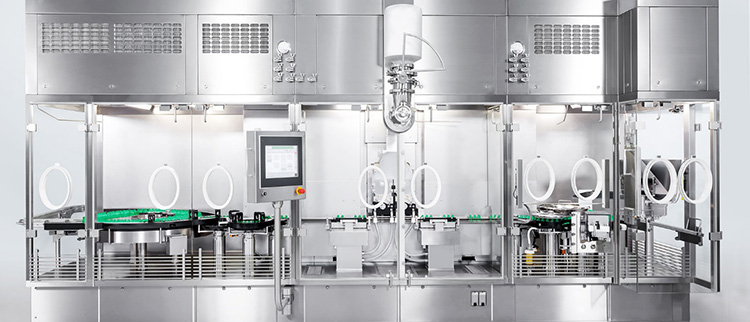 The powder filling machines offered by Bosch Packaging are applied for the packaging of various kinds of pharmaceutical powders into vials.
These machines provide contamination-free packing of sensitive powders like penicillin and cephalosporin. These machines also fill potent drugs like cytotoxic, and cytostatic in the vial.
Some of the worth penning machines of this group are:
Recommend Reason
These machines have robust and compact configurations. These machines have a clean design that aids in trouble-free cleaning and maintenance of the machine.
Some characteristics aspects of these machines are:
These machines fully comply with GMP standards.
Fast and tool-free change-over
These machines fill a wide variety of powders.
Secure transportation of vial.
These machines have decreased product contact of the tool.
Have small foot space
IMA Background: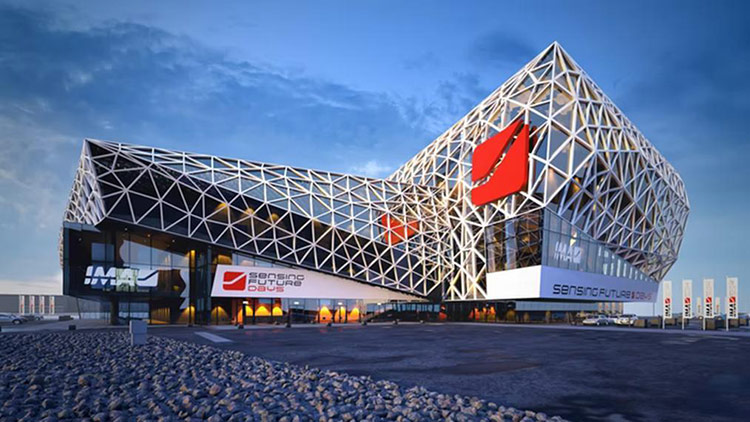 IMA Group has been in business since 1961. They have about 48 manufacturing plants in 80 countries of the world. IMA pharma group formed by IMA Life, IMA Safe, and IMA Active.
For the pharmaceutical industry, IMA is designing and innovative solutions that have eminence quality and are furnished with cutting-edge technologies. These machines are known for their sophisticated technology and automation, are used for processing and packaging of various forms of drugs,
For solid dose drug, they are supplying automated machines like granulators, tablet coating machines, tablet filling, and capsule filling machines. They are manufacturing production lines of aseptic liquid filling and dosing solutions for powders. They are highly reputable across the globe for their automatic products and designing of products to customer specifications.
Key Products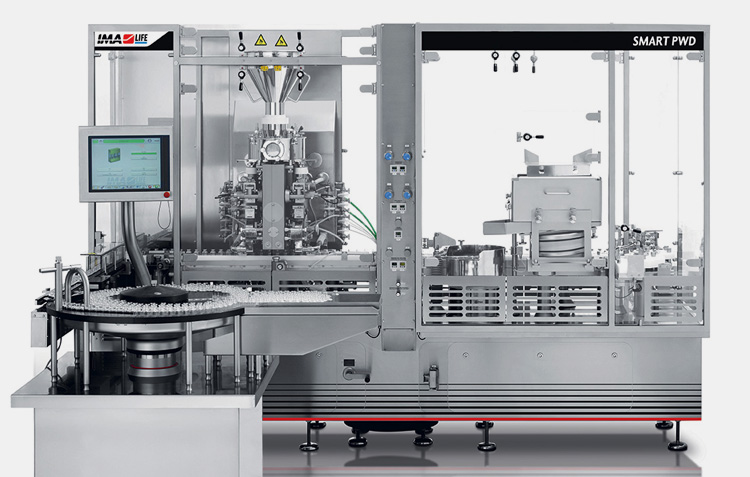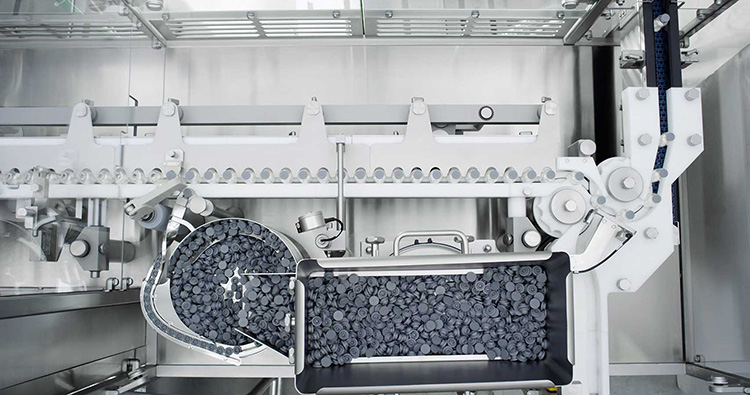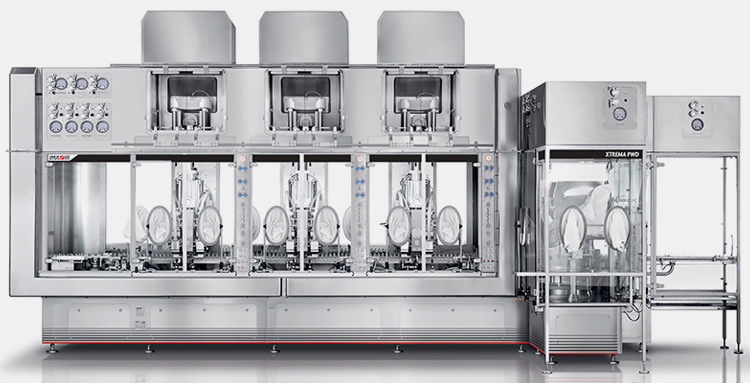 The powder filling machines designed by the IMA group are used to fill sensitive anti-bacterial powders. These powders are used against highly resistant bacteria. These machines are extremely effective in filling the new generation of antibodies.
Some worth mentioning products are:
Recommend Reason
These powder filling machines are precise in handling arduous powders. These machines are equipped with two systems for dosing that are auger technology and a vacuum system. These machines also accurately check the weight of the products.
Some of the characteristics features of these products are:
These machines have a cleaning in place system for auger technology.
cRABS or isolation system is used for the separation of sensitive powders.
Equipped with a continuous stoppering system.
Can fill two to three different powders simultaneously in the same vial.
Capping unit can be installed with these machines.
Have small foot space.
LAF circulating technology for temperature and humidity control.
AIPAK Background:
Aipak is a recognized pharmaceutical solution provider for the past 10 years. With over a decade of providing pharmaceutical solutions, Aipak has now developed into a company with extensive experience and skills in delivering services associated with the pharmaceutical, nutraceuticals, chemical, R&D, and food industries.
Aipak powder filling machines are exactly depending upon the applications and consumers' bespoke wishes for treating various powders and granules into customized containers. Aipak powder fillers are well-constructed and highlight properties of products, packaging, production demand, and accuracy.
A strong team of experts, rich concepts, innovative designs, and familiarity with products along with applications have distinguished Aipak profile as a trusted corporation that's involved in more than 1000 global supplying of pharmaceutical machinery. They efficiently offer remarkable pharmaceutical powder filling machines along with installation, training support, pre-and post-sale responsibilities.
Key Products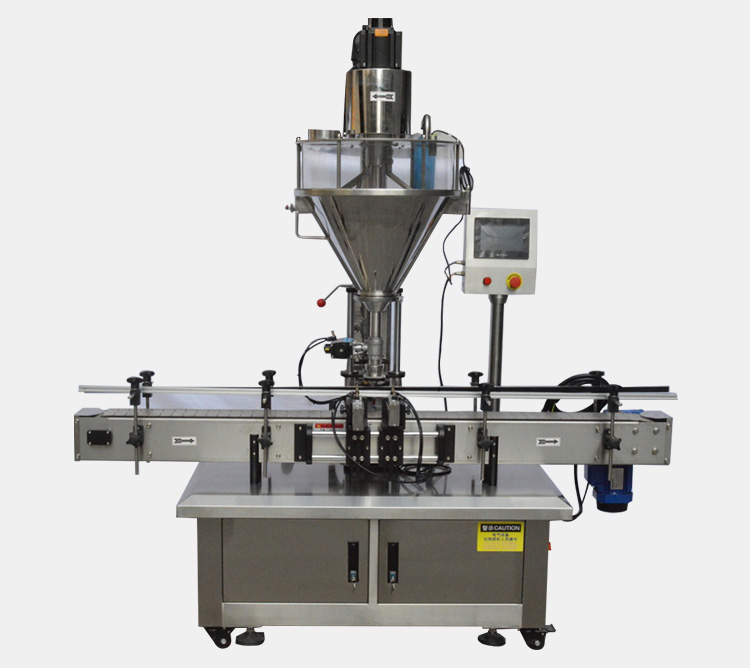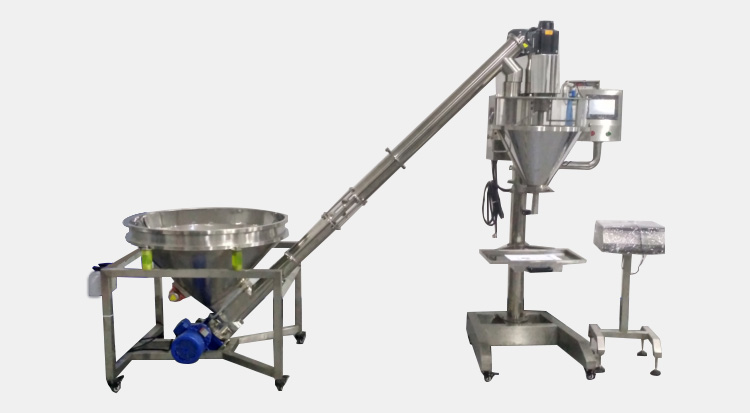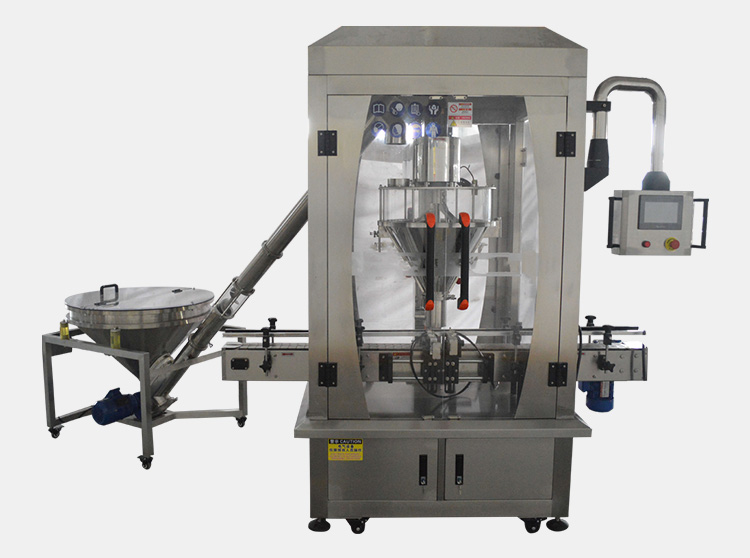 Aipak powder filling machines are well-advanced and incredibly designed for the treatment of various kinds of powders implemented in food and pharmaceutical corporations with safety and accuracy. The following key products of Aipak powder filling machines are:
Seasoning Flour Coffee Milk Protein Flour Spices Powder Bottle/Jar/Can/Bag Auger Semi-Automatic Filling Packaging Machine
1-10Kg Semi-Automatic High Accuracy Auger Filler Machine
Single Head Automatic Powder Filling Machine
High Precision Double Head Automatic Screw Feeding Powder Filling Machine
Aipak powder filling machine gives precise and accurate filling results.
They yield high production in lesser time
Automatic powder filling machines offer excellent benefits in the term of saving labor expense, require minimal operator training.
Their powder filling machine strictly comply with cGMP norms and reliable solution for pharmaceutical production.
Optima Background: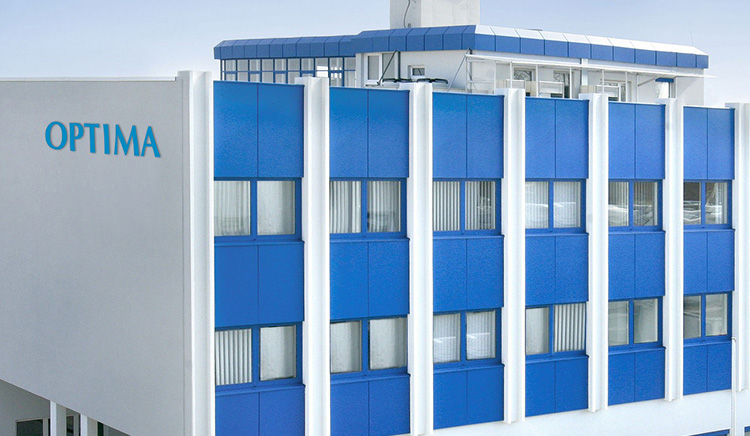 This company was founded in 1922. Optima is manufacturing world-class technologies for various enterprises like pharma, biotech, nonwoven, and consumer goods. This company is operating in 19 sites all over the world with the workforce of 2,056 skilled people.
The products offered by this group are highly sought in packaging and filling fields. This group designs high-tech automated machines for filling of coffee capsules. These machines are used for processing of sterile and aseptic liquids and packing of recyclable paper consumer goods. Optima packaging is also known for its processing of healing creams.
Key Products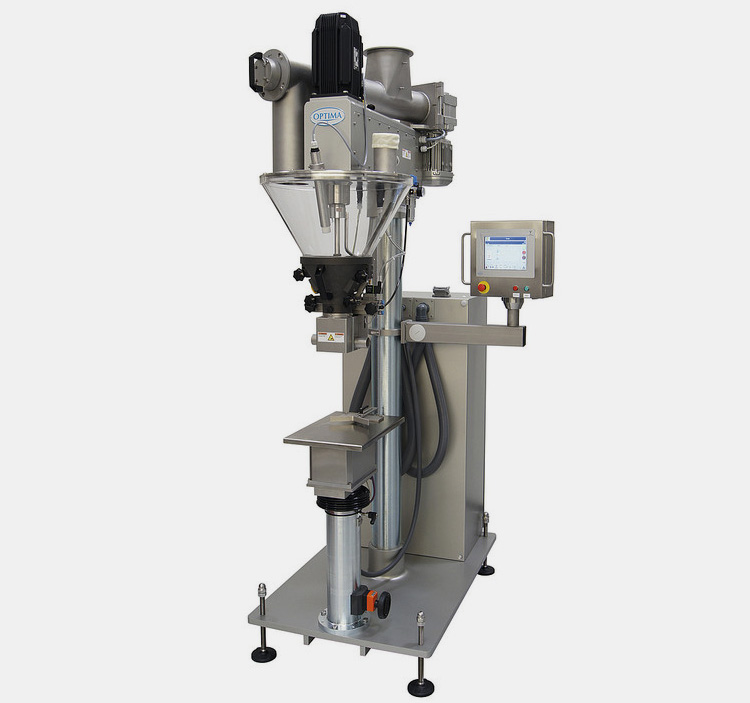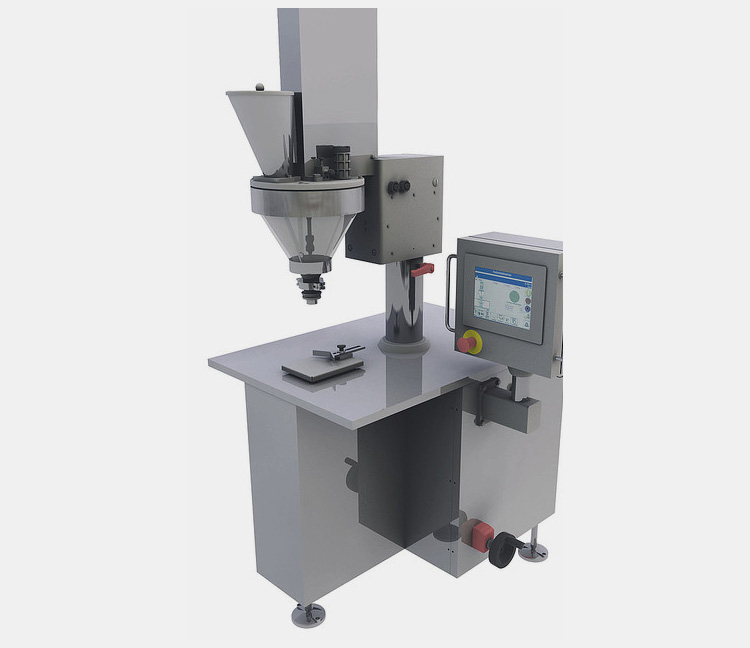 Optima powder filling machines are used fill grainy powder. These machines are best for filling non-free flowing powders, adhesive substances, and dust producing substances. These systems are efficient and reduce processing time. These machines also reduce the product loss.
Some key products are
Auger Filler OPTIMA SD1
Auger filler OPTIMA SD2
Auger filler OPTIMA SDeco
Recommend Reason
These machines provide exceedingly reliable and consistent filling. These machines offer maximum security and safety of the products.
Some key features of these machines are:
These machines are easy to handle and use.
Rapid product change over.
Compact and hygienic design
Machines are easily cleaned.
Different types of dosing systems (volumetric and gravimetric).
Machines are adjusted for various filling options.
These machines are accurate in checking weight.
These machines have small foot space
Tokyo Automatic Machinery Work (TAM) Background: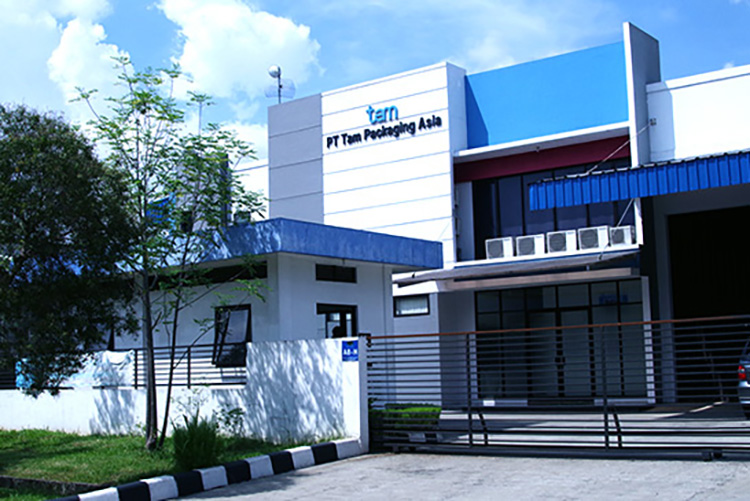 It was founded in 1949. Since then, it is delivering world best technologies and automated machines all across the world. They are developing packing machines for various consumer industry which are food and beverage industry, detergents, cosmetics, pharmaceutical, personal care and hygiene industry.
They are providing wide range of machine which include sealing machines, wrapping machines, powder filling machines, cartoners, cardboard casers, and vibrating conveyors. They are also design different production units and turnkey solutions such as for confectionary production and processing and for cigarette manufacturing and packing.
Their aim is to create superior quality solutions that are fulfill the needs of customers and also provide the customer with technical support and assistance.
Key Products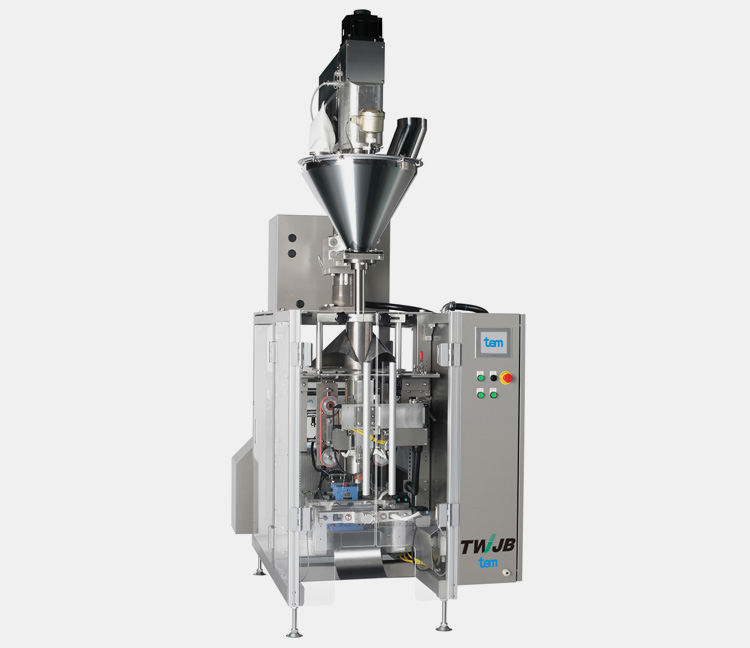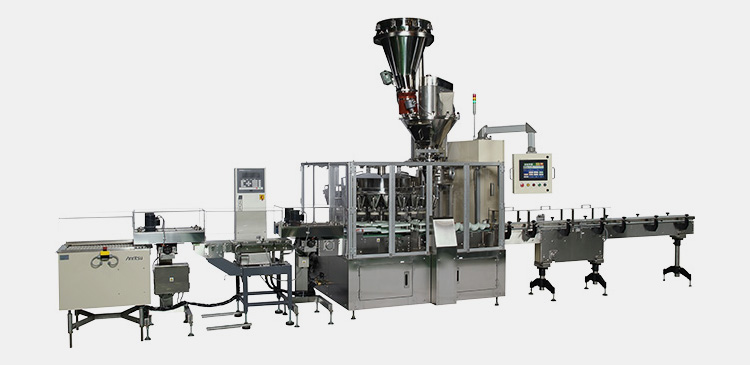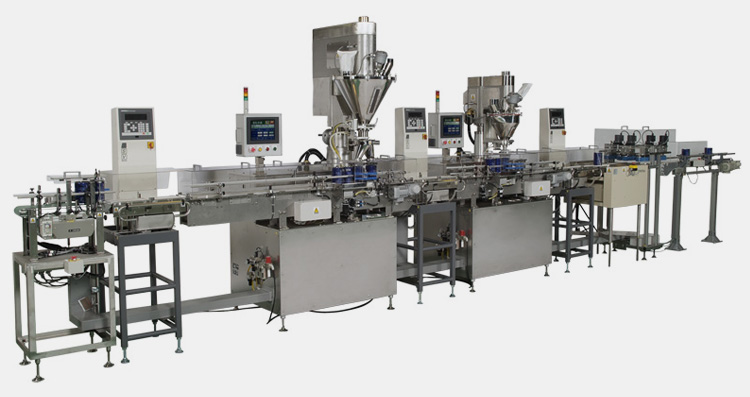 These powder filling machines perform highly precise filling of powders. These machines can efficiently and rapidly carry out filling of powders and can effortlessly handle powders of different volume.
Some of important products are:
Recommend Reason
These machines are both of linear and rotary type. These machines are used to pack powdery medicines, grains, coffee, tea, starch, and other spices.
Some characteristics features of these products are:
Correction filling system can be added to increase the accuracy of the filling.
These machines are very easy to handle and operate.
These machines are available at very affordable prices.
Machines are also equipped with degassing station which decreases the dust production.
8. All FILL INTERNATIONAL
All Fill International Background: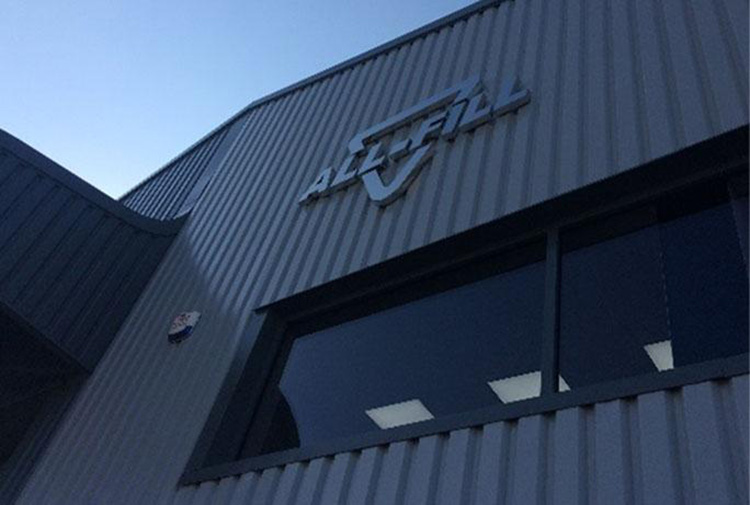 Since All-Fill International born in 1969, it has made an excellent profile of itself as one of the most leading pharmaceutical, food and chemical equipment manufacturer and supplier of powder filling machine. All-Fill international has a high specification-based equipment that has achieved by a highest standard of engineering and quality innovation.
All-Fill offer an extreme range of powder filling machine for free-flowing and non-free flowing substances, granules and pastes. All-Fill are significant name that meet high range of customer demands. Equipment offers by All-Fill are capable ranges from semi-automatic to fully automatic turnkey solutions.
Key Products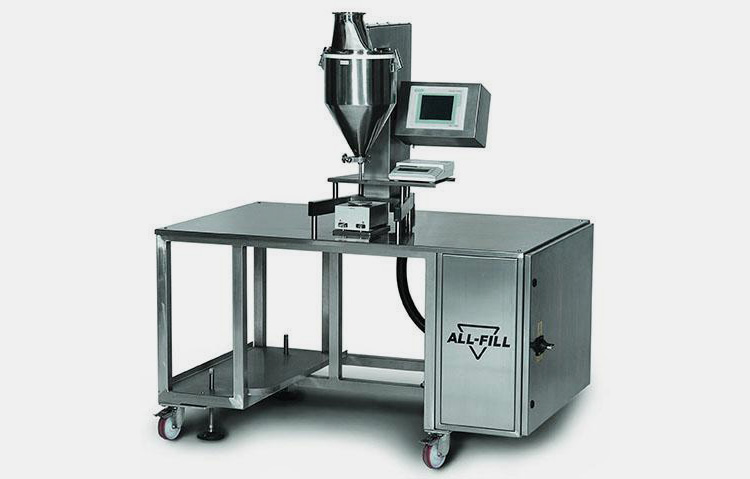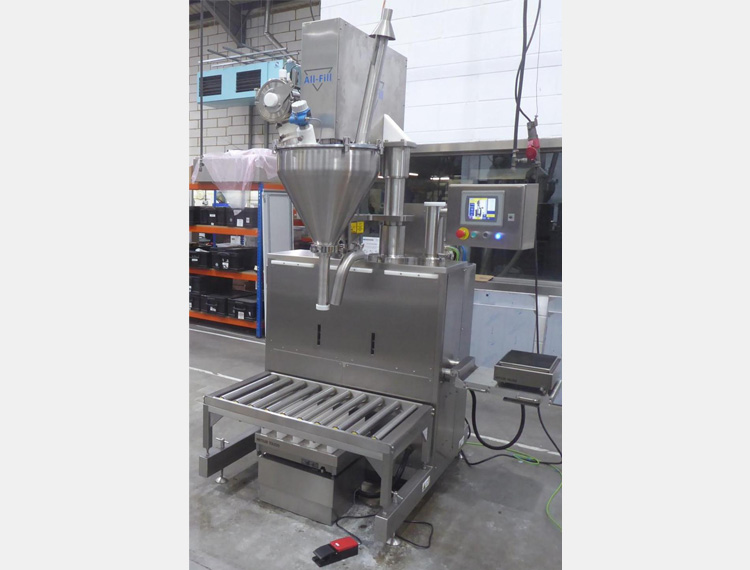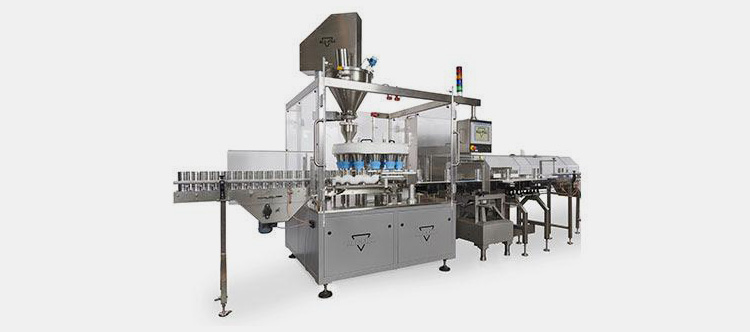 All-Fill manufactured powder fill machines are independently controlled for integration with relevant tools. That's why they yield a high-quality output and encompasses broad range application in pharmaceutical sectors. The key products of All- Fill International are as followed:
Auger Filling Machines
Series 10 Volumetric Filler
Series 10 Gravimetric Filling Machine
Series 10 Sack Filling Machine
Series 10 VFFS Filling Machine
Series 1 Micro-Fill Powder & Granule Filling Machines
Series Multi-Fill Powder Filling Machine
A bespoke Powder filling machine by All-Fill International are successfully applicable for sensitive diagnostic and pharmaceutical products ranges from 125g to 100kgs.
The powder filling machine technology by All-Fill International comes in a broad range of shapes, sizes as well as filling capacity with technical sophistication.
They offer vertical, gravimetric, volumetric powder filling machines which represent a 100% accurate result.
They are suitable for free and non-free flowing substances.
Their machines are designed with single and dual head allow bulk volume filling.
Marchesini Group Background: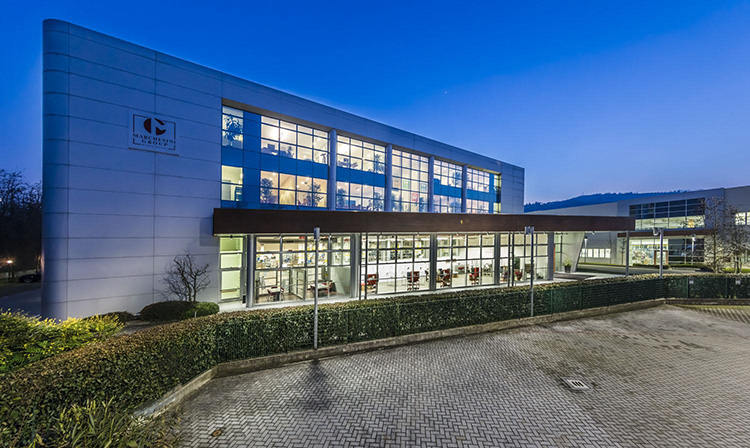 This group was founded in 1974. Over the years, this group has grown from small scale business into world's largest enterprise that is dedicated in producing automation for processing and packing of wide variety of consumers items.
This group is providing extraordinary solutions for two largest industries of the world that are pharmaceutical industry and cosmetics industry. In pharma sector, they are offering automation machinery for packing of every form of drug whether it is liquid or solid dose, cream or powder. These manufacturers also design labeling and inspection solutions.
They are inventing futuristic solution like introduction of robotics in the packing machinery and use of artificial intelligence. Their goal is to design future-oriented technologies and environment safe technologies. They are striving to develop state of the art business intelligent innovations.
Key Products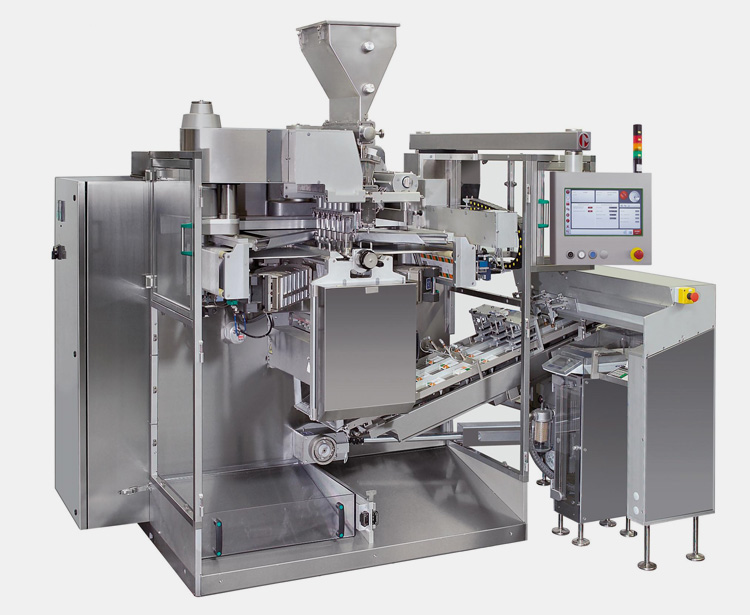 These powder filling machines are extremely versatile. These machines are suitable for medium and large-scale production plants. These machines are intermittent filling machines.
Some of important products are:
Recommend Reason
These machines having sealing and cutting units. The powder is packed into sachet with the help of this machines.
Some of the useful aspects of these machines are:
These machines have compact design and are made up of stainless steel.
These machines are complied with GMP and FDA safety regulation.
Sealing and cutting of sachet is performed on retractable unit to aid in cleaning.
Statistic of weight is displayed on screen.
Number of sachet bag is program on machine interface.
PER- FIL Industries Background:

PER-FIL is leading US pharmaceutical powder filling machine manufacturer and supplier also an integrator of turnkey pack line. PER-FIL implements patent technologies in order to create bespoke powder filling solution for pharmaceutical, food, cosmetic, household, nutraceutical as well as personal use companies. PER-FIL consumers are linked from major international manufacturing firms that represents PER-FIL as a most best-known brand. Today PER-FIL celebrating 47 years of successful business and still flourishing strongly in competitive region of pharmaceutical powder filling machinery.
Key Products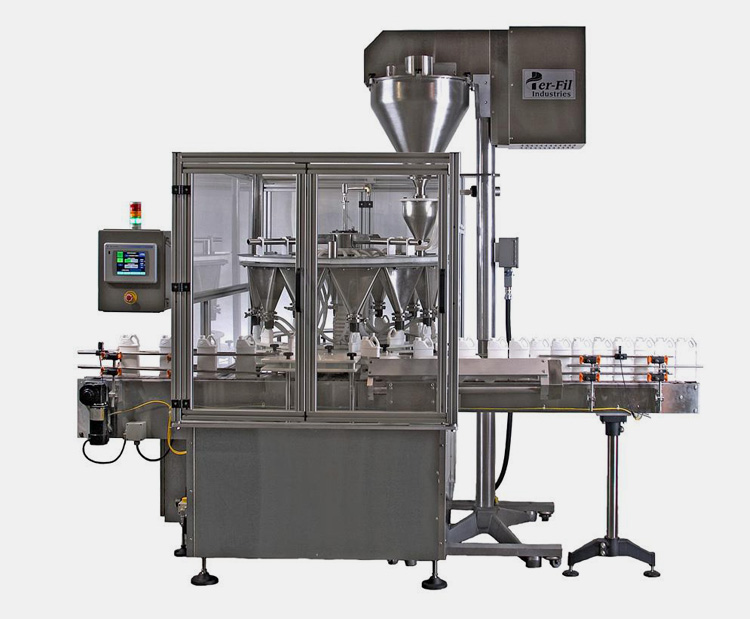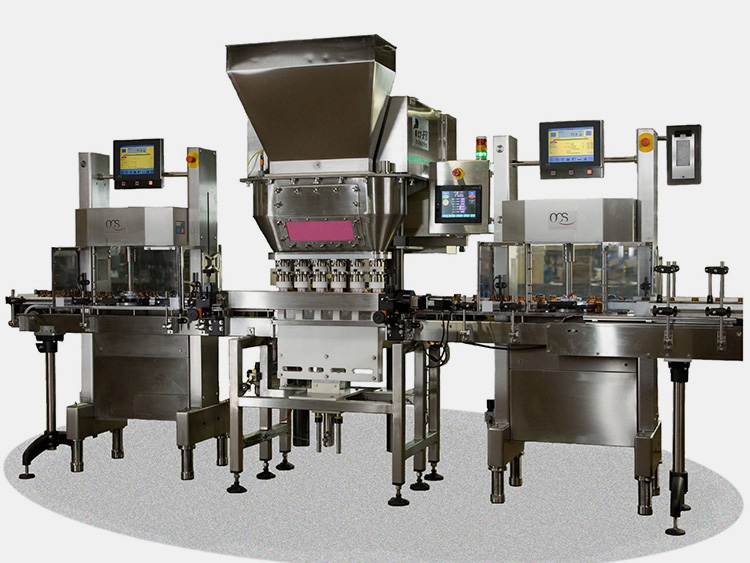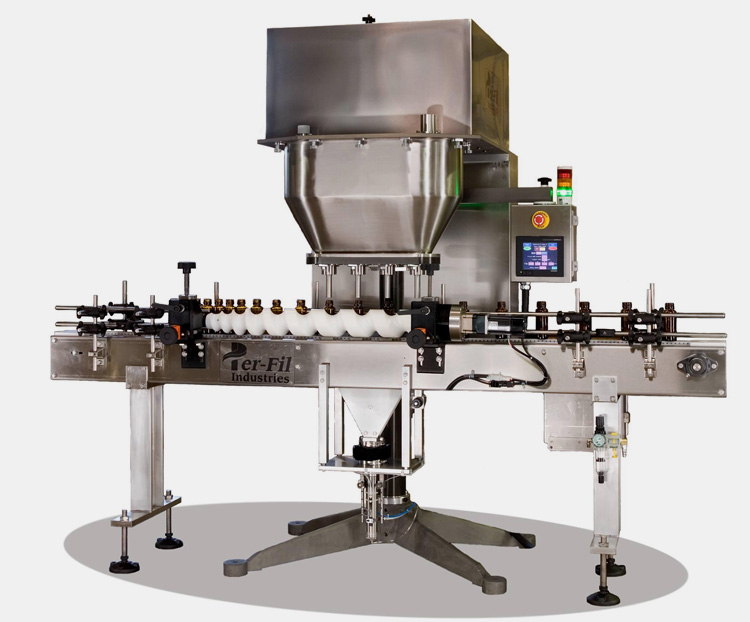 PER-FIL is renown powder filling machine manufacturers for past forty decades with high consumer satisfaction. They offer wide range of powder filling solutions such as:
Automatic Powder Filling Machine
Micro Doser Powder Fillers
Multi-Spindle and Rotary Auger Fillers
OEM Auger Fillers
Weigh Fillers
Bulk Fillers
Toner Fillers
PER-FIL powder filling machines are thoroughly researched, studied, and designed that ensures challenging products treatment with flexibility.
PER-FIL offer excellent quality filling machine with perfect expertise and 40 years of experience applicable for large scale pharmaceutical, food, chemicals, and healthcare firms.
You may expect low downtime and high production when using PER-FIL powder filling machines.
Their equipment ranges from micro-doser powder filler to high-speed automatic bulk powder filling machines.
Their powder filling machines are designed for precisely and accurately dispensing of substances ensure accuracy level of +/- 0.5%.
Conclusion
Hope you have enjoyed top 10 powder filling machine manufacturers. Information in this blog has been gathered specially for you from authentic sources including manufacturers' websites and brochures. If you want to learn more about this machine, please see ultimate buying guidelines. Thank you for your time. Happy day!
Don't forget to share this post!
CONTACT US
Tell us your raw material and project budget to get quotations within 24 hours.
WhatsApp Us: +86 189 7157 0951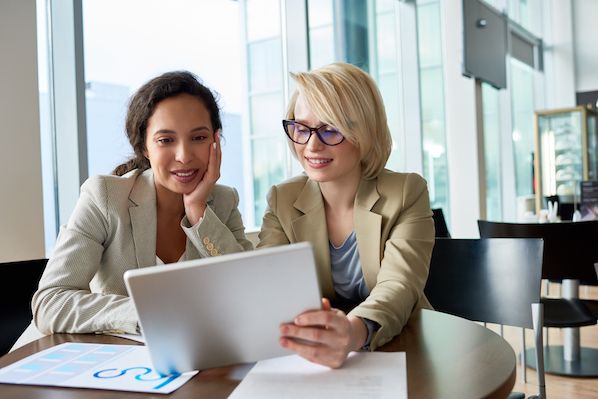 Want the best price & newest pharmaceutical machinery buying guide,tips and trends sent straightly to your box?Sign up for Aipak's monthly newsletter,we're free for your consultation and Offer you the most suitable solutions!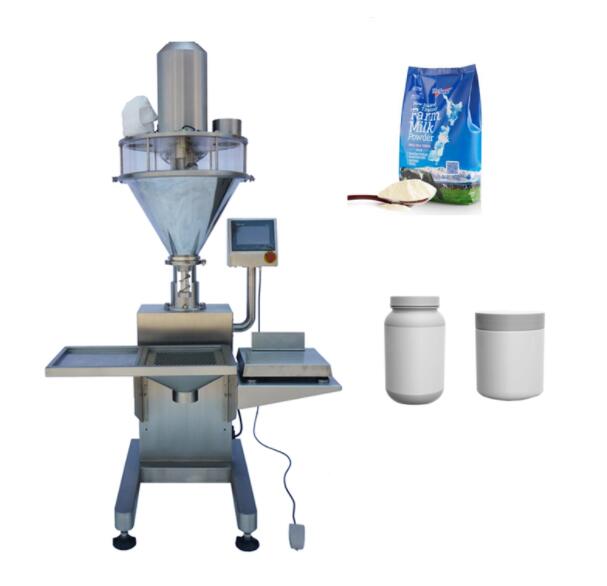 Tell us your material or budget,we'll reply you ASAP within 24 hours