30 Questions A Packaging Machine Manufacturer Might Ask During A Consultation
Are you planning to contact a packaging machine supplier for a deem consultation?
Now a day buyers are somewhat complicated. They have their own diverse needs and wishes about the procured product. Most often they are hesitant to share information as well. But good packaging machine manufacturers have criteria for a certain set of queries and a go-to list with the customer and their team to identify the exact core needs.
So, you must keep in mind a bunch of relevant questions about a product, equipment, types of packaging, etc that we have discussed in this informative blog. Go through 30 Questions A Packaging Machine Manufacturer Might Ask During Consultation and get maximum benefits.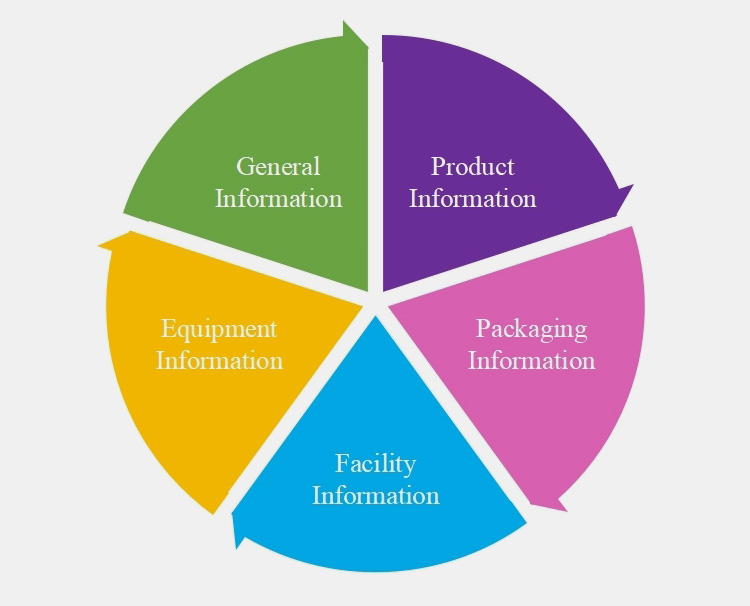 This pie diagram has assembled the basic factors that you just share with your consultant. Let's have a look at each parameter.
Add a header to begin generating the table of contents
1.When are you planning to operate a new packaging machine?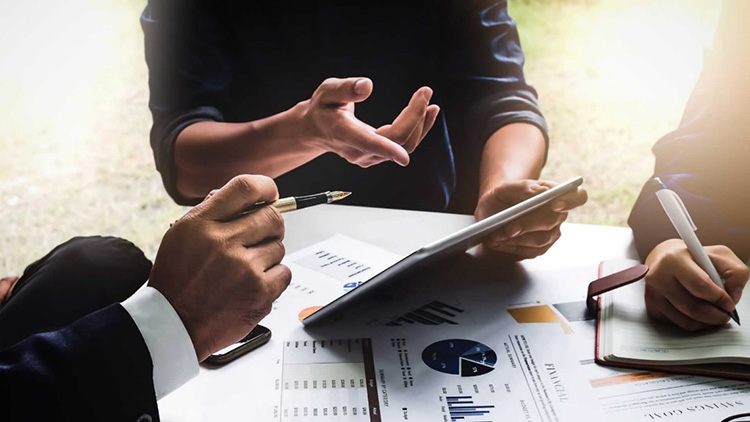 After planning and preparing a new packaging machine and relevant supplies for your business you must look at several variables to get equipment at the right period.
Time Of Running Project
Material Assessment
Equipment Installation
Knowing the Correct Running Frequency
Date Of Beginning the Production Process.
Ensure your consultant about your particular parameters to get quality services with no delays.
2.Is your facility equipped with a new packaging machine?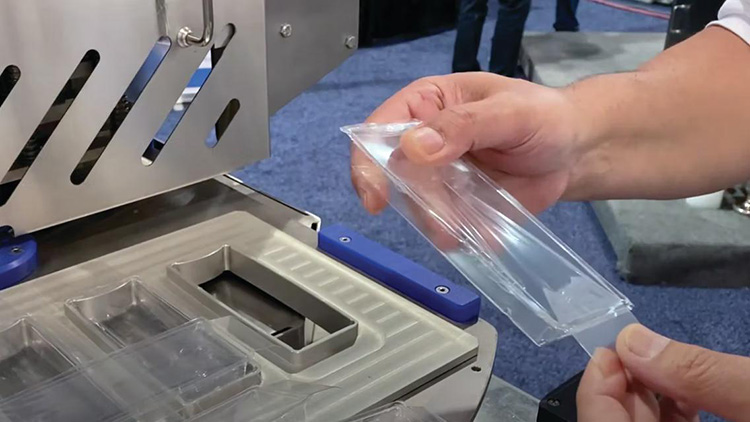 The structure of your working facility should be able to support the weight, integration, and safety concerns of new machinery.
Adding a new packaging machine must fit perfectly into the already existing production line so it will support machine operation with lesser chances of downtime. You have to assess the existing schedules and assure your operational schedules to manage the new packaging system without interrupting production lines.
3.What's your current budget?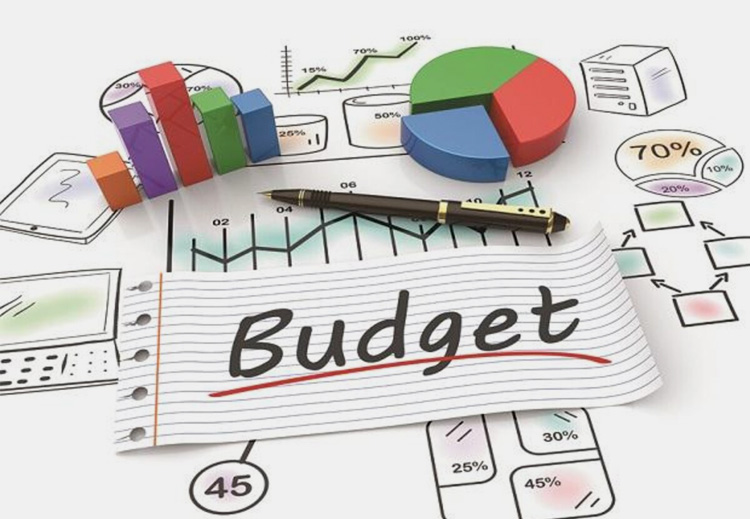 Budget will often become a very important aspect in deciding whether to add new packaging equipment. You must not hesitate when discussing with your consultant. You should have to consider operational value, machinery maintenance, waste management, and relevant expenses when growing the production line.
Adding a new packaging machine is not an overnight decision. Assessing such background may help your vendor to discover a turnkey solution that is perfect and cost-economical for your operation.
4.Is your project approved by governed bodies and sponsored?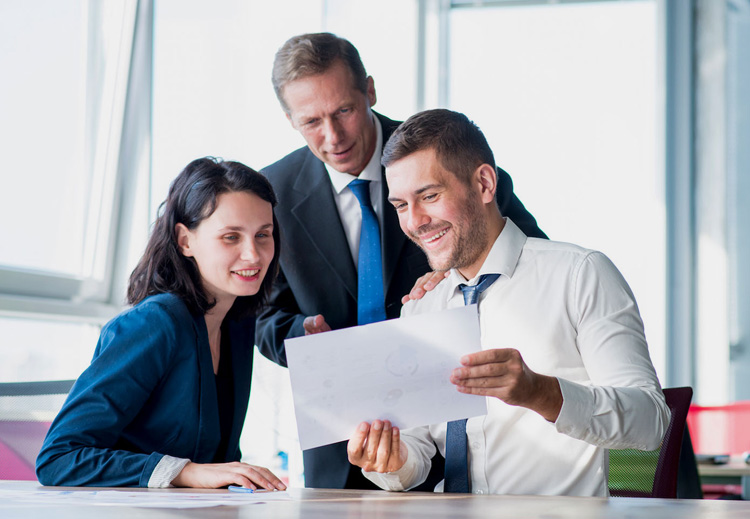 Project design is crucial in the life cycle of the process. You should carefully design and get approved all relevant documents from governed bodies and sponsors before contacting the vendor. It is important when involving your team, and stakeholders with the vendor. Your consultant might ask you for such information in order to determine the outline of your budget and the possible outcome of your projects as per the expectation of stakeholders/beneficiaries.
5.Describe your product(s) and packaging goals?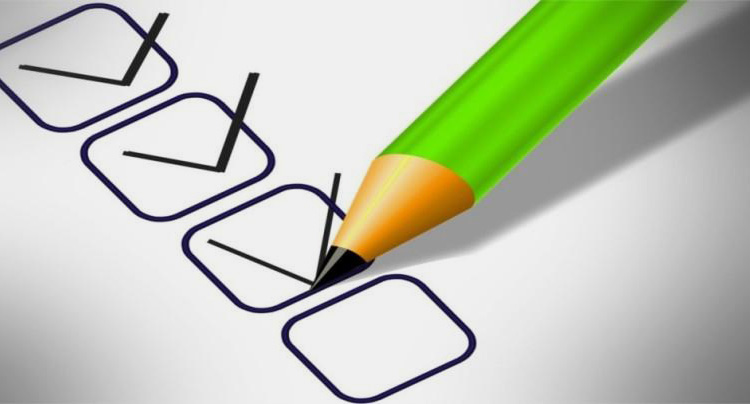 Packaging is a way to ensure product protection and facilitates marketing, improving brand and distribution to manufacturers, and consumers.
You must determine your packaging goals before sending the quotation for machinery.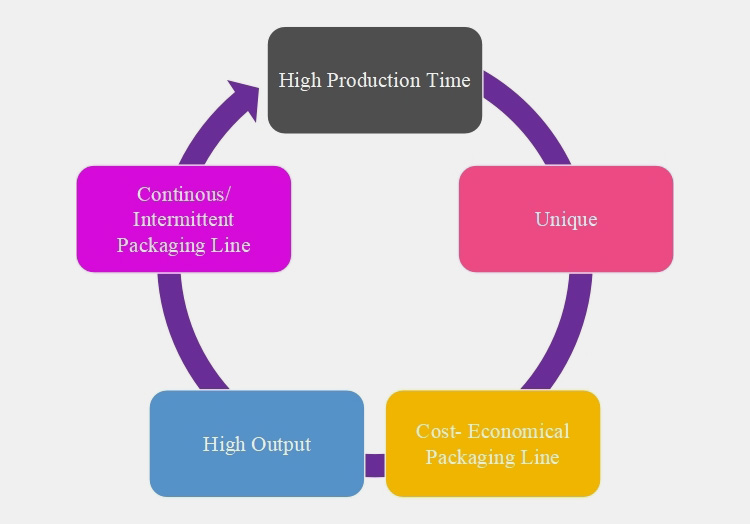 Is Your Goal to Improve Productivity & Reduced Downtime?
Are You Seeking to Introduce a Unique Packaging Machine?
Is Your Goal to Boost Production Output, Batch Size, and Smooth Packaging?
Do You Want to Run a Continuous or Intermittent Production Line?
Are You Looking for a Low Budget Machine?
Always remember your packaging machine is not a master of all jacks. Your entire dreams can't be fulfilled by a single machine. But you can discuss your wish list with the vendor to get maximum benefits via the right machine for your production line.
6.POWDER PRODUCT: What is the bulk density of powder?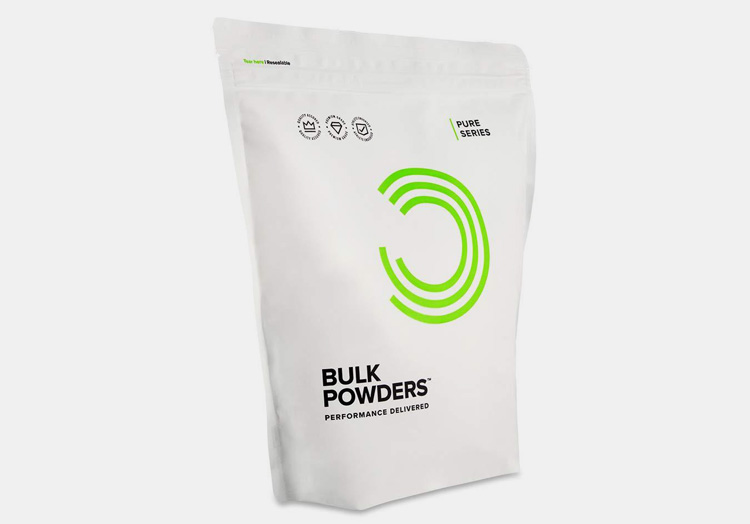 Well, the bulk density of the powder is very important for process development and manufacturing of solid dosage forms. For packaging, the product consultant might ask for this parameter to determine the amount of powder that can easily fit in a hopper of a packaging machine for weighing, filling, and final procedure.
7.Is it dusty?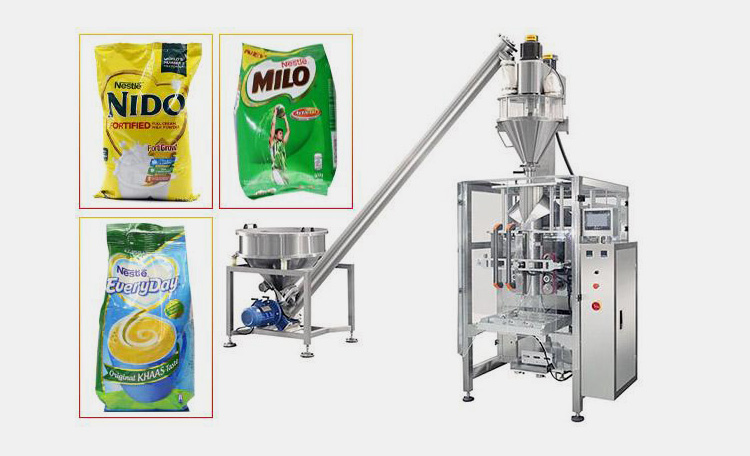 With the packaging of powdered products like coffee, chili powder, pesticides, milk powders, green tea, pharmaceutical powders, and non-free-flowing powders, your consultant might suggest you dust-free packaging machine. They are commonly designed and manufactured according to the characteristic of powder products. For the precise filling, it is possible to use specially crafted auger screws that ensure discharging of a product accurately without forming dust.
8.SOLID PRODUCT: What should be the average size of a product?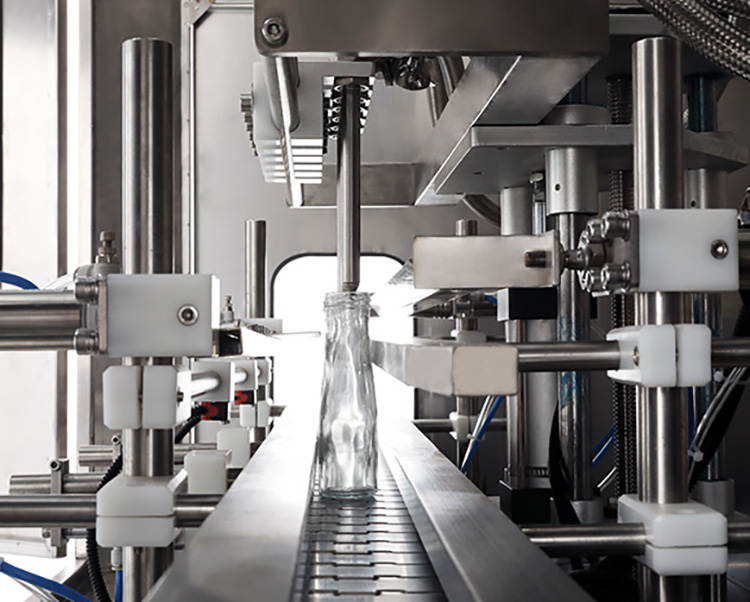 The solid products are packed through various processes like a filling, sealing, printing, etc., Your vendor might be asking you the type of product you're dealing with. Some  solid products are packed from solid canning machines e.g.,  pickles, tuna, pharmaceutical materials, meat, fruits, etc.,

For this, you must inform the average product size for each packaging. Various packaging machines are designed with counters as a standalone feature or integrated. That's why the entire packaging theme must be discussed.
9.LIQUID PRODUCT: What is the viscosity of the product?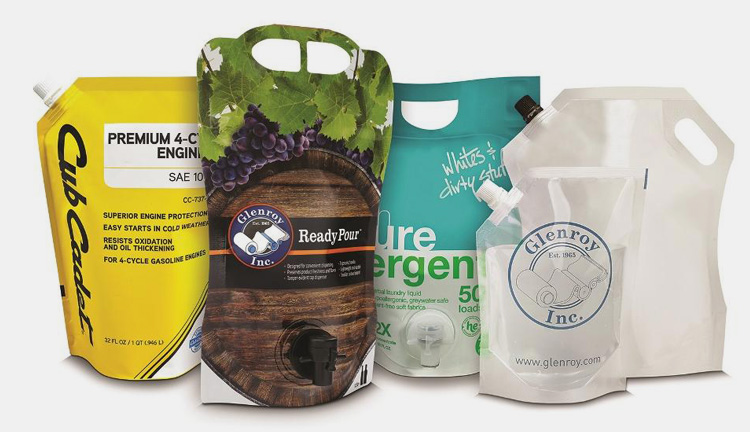 For the packaging of liquid products, a vertical form fills and seal machine is not usually the first kind of packaging machine that comes to your mind. This machine is also implemented for the packaging solids as well. This is an economical option used for flexible packing of various fluids like high to low viscosity. So, your consultant might offer a machine with such features.
10.What filling temperature do you need?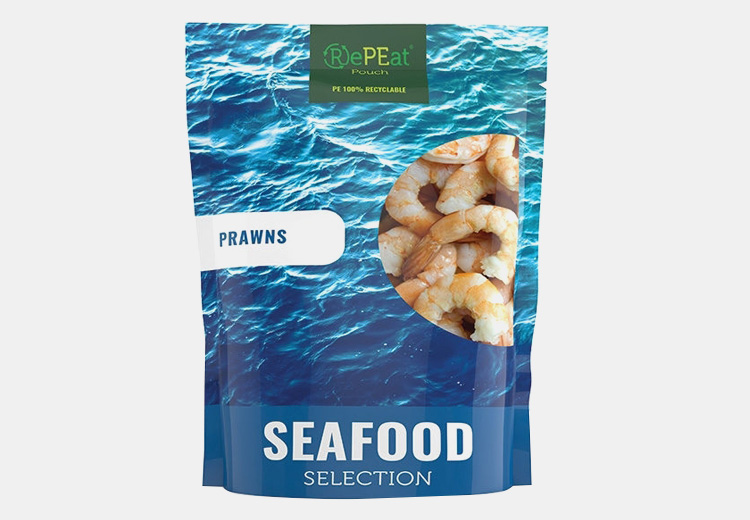 Seasonal temperature changes may affect the packaging equipment, especially liquid filling machines. In general terms, this directly affects your filling product as well, such as beverages, hot juices, fresh or frozen, etc, You cannot use a random packaging machine; therefore you must consult before choosing a machine. The good news is now you can get temperature-controlled packaging machines with sensors. This is required to guarantee the products and their packaging are free of microorganisms,  both the packaging bag and the product are maintained at the required temperature.
11.Is your product in suspension form?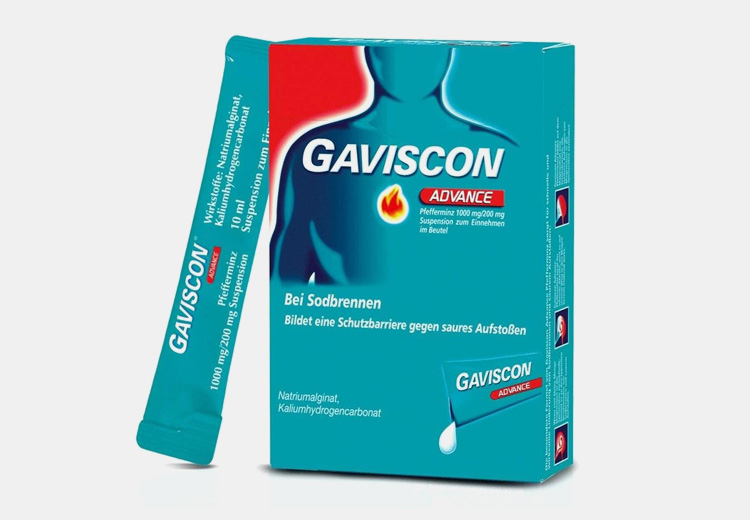 Suspension formulations are commonly dispensed in the form of dried powder where you can add water to reconstitute the volume. For this, you must be recommended to use a packaging machine designed with auger screws hopper to get precise packaging in each bag/bottle/sachet.
12.What Packaging format do you use?
Basically, there are two packaging formats available;
A) Premade Pouches
This sort of packaging includes prefabricated bags. You just need to load a stack of bags into the machine while the rest of the job is performed by the machine. For example, opening the pouch, filling of product, and hermetically sealing the top of the packaging. What's more, this process can be performed by only one operator.
B) Rollstock Film
If your packaging line includes premade bags and you need an optimum packaging speed; then rollstock is a great option. Because rollstock film often beats premade pouch bags when it comes to packaging speed.
Furthermore, it gives you multiple packaging options such as sizes, and shapes, and is capable to produce more packaging per minute than premade pouches. That's why in the packaging industry plastic rollstock is preferred for long-term packaging purposes. E.g., the food, pharmaceutical, and beverage industry utilize rollstock film.
13.What packaging automation do you require?
You have to consider the kind of automation you require when purchasing a new one. For example:
| | |
| --- | --- |
| Manual Packaging Machine | If you have a short budget and a small business. Then, this is an economical means of packaging suitable for small batches. Here, product loading, sample sealing, and discharging can be performed manually. Indeed, this is laborious as compared to other machines but you can get amazing packaging at a low cost. |
| Semi-Automatic Packaging Machine | This machine delivers seamless packaging that a manual process can not match. A semi-automatic packaging machine is ideal for small and large batch production preferred in the pharmaceutical and food sectors. Some of the functions are performed manually such as loading, counting, operating a footswitch, and finishing the process. |
| Automatic Packaging Machine | This machine works without the need for human intervention. This is a super-efficient solution, that cuts major labor costs and time required for manual handling. Except for packaging loading entire work process can be performed by an automatic packaging machine. This machine is the best fit for large-scale production that require low maintenance and gives high output. |
14.What packaging style do you use?
In the packaging industry, there are various packaging styles produced by packaging machines:
Pillow Pack
The most common type of flexible packaging used in pharmaceutical and food sector. As per its name; it forms a shape of bag. Once it filled a balloon forms in the middle and flatten out the top and bottom seal.
Sachet Pack
This is single serve and easy tear packaging that is a great option for business brands seeking a unique and convenient options for their products. This is a flexible sealing barrier around all four sides to protect the material from the external environment.
Stick Pack
The most sustainable and affordable mode of packaging is characterized by its small size and narrow shape.
They are generally used to pack dry and viscous products for convenient usage on the go.
Doypack Packaging
This type of packaging is utilized for dry powder and beverages. This is also known as a 'stand-up pouch' as it is capable to stay erect on its flat bottom for display. It functions as a barrier between the external environment and the product.
Quad Seal Bags
Quad means 'four', and is a basic structure that makes it durable and capable to store heavier content. Four sealed bag shape and formatting assures an easy filling and self-standing as a shelf display.
Flat Bottom Bags
They are the same as quad seal pouches featuring two gussets with a single seal instead four. They are having a flat bottom seal that looks like a flexible box.
Three Side Seal Bags
Three-side seal bags are popular for single-serving usage utilized for nutritional supplements and food products. It has three side seal packaging with one side opened for filling that can be opened or closed.
15.What should be the packaging volume of your product?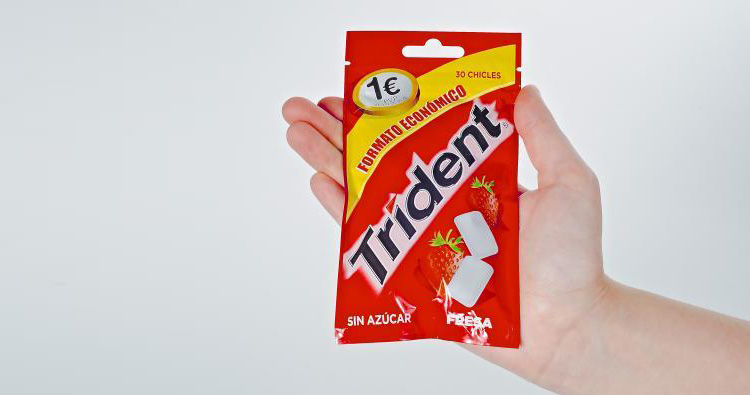 It is important to determine packaging volume because correct sizing eliminates the risks of material wastage during production. What is the expected filling volume? Is premade pouch packaging or roll stock the best fit for such a production line? Prior knowledge of the product's background will enable the service provider to suggest you the best packaging option.
16.How frequently do you use the packaging line?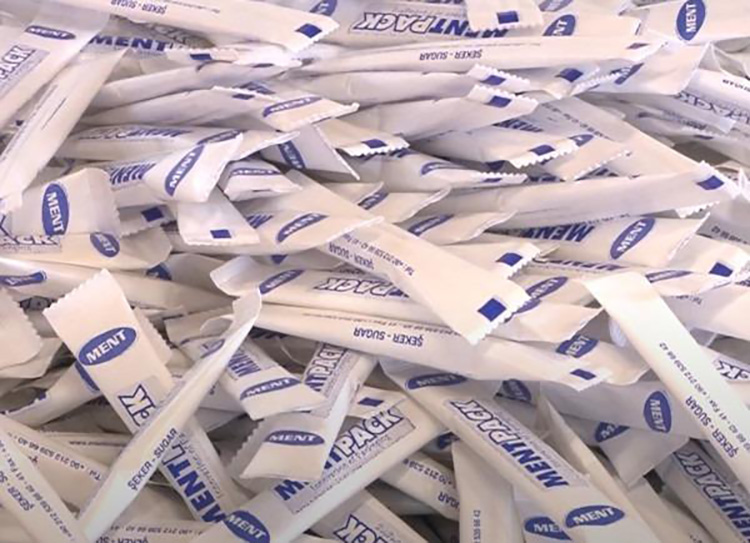 Keep in mind, that faster is not always better!
You must need to assess the packaging application and convey to the service provider about the working schedule. Packaging machines can either work in continuous or intermittent motion. Put simply, the roll stock film always moves in a continuous motion machine. On an intermittent packaging machine, the film stops once per cycle to be filled and sealed.
Hence, the service providers may assess the category of equipment you require.
17.What is your anticipated packaging output (bags per minute)?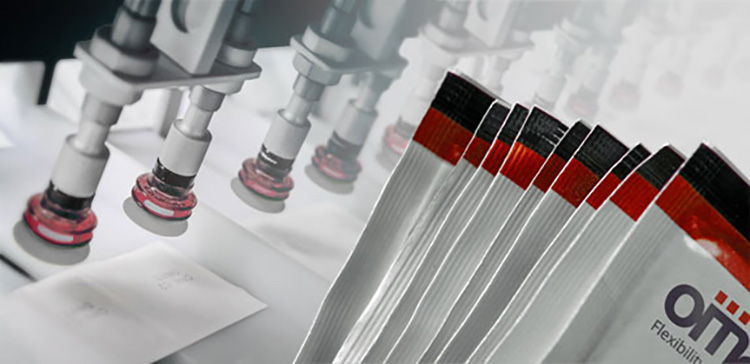 Like anything else, the packaging output depends on the bag and the contents. Various packaging associates can pack anywhere from 5 to 15 bags/minute. Furthermore, a single-lane packaging machine can fill and seal 35-60 bags/minute. You cannot assume a fixed packaging speed of every material e.g bagging speed for candies is different than powdery material. Your packaging consultant might require the anticipated packaging rate and packaging content to achieve with the right machine.
18.What is the required closure for packaging a product?
There are various packaging closures that packaging machines offer. You will be guided with proper mechanism and equipment options as per your need.  For e.g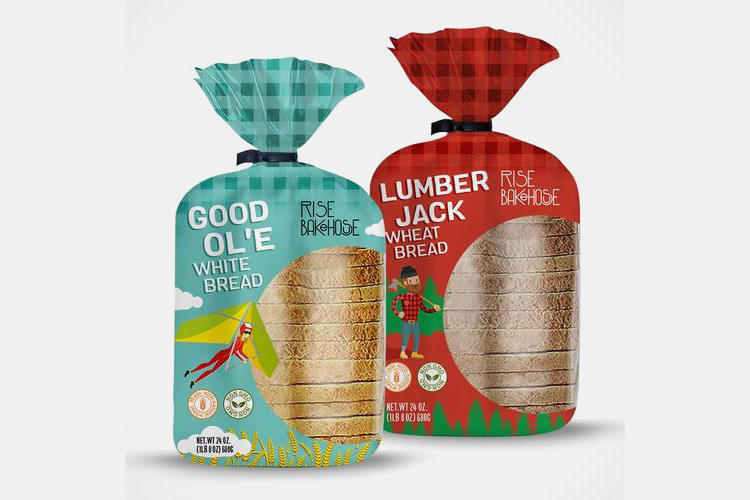 Twist Tie Closure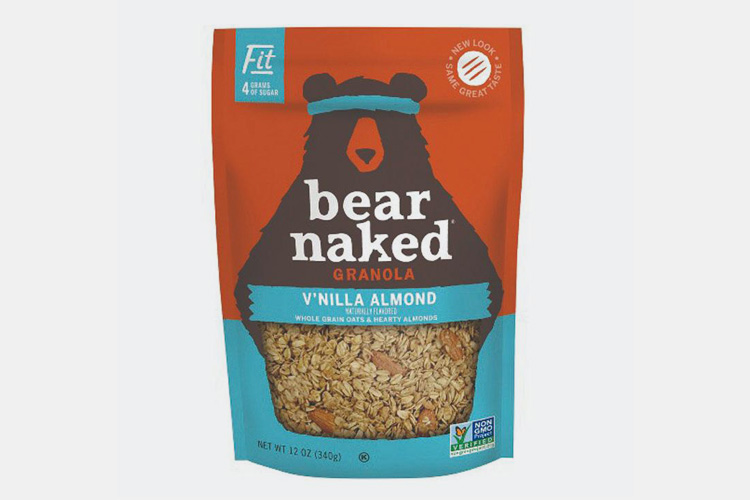 Seal Top Reclosable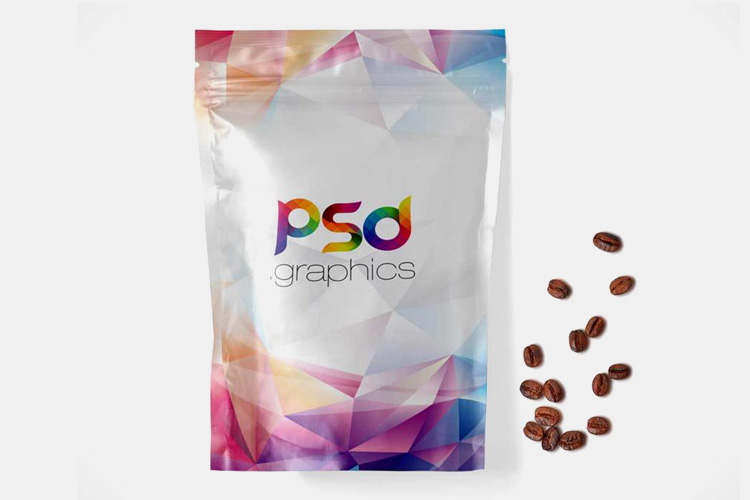 Zipper Seal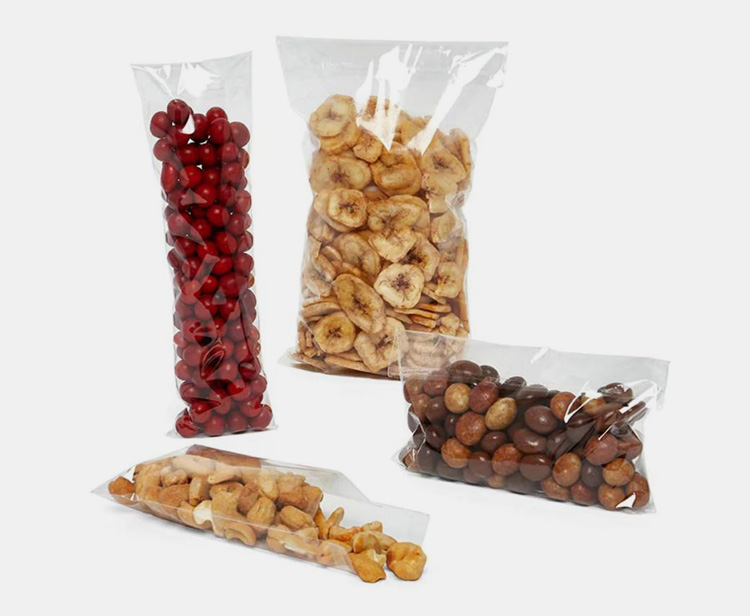 Lip and Tape Adhesive Closure
19.Are you looking for degassing valve applicator?
The degassing valve applicator helps the food and pharmaceutical products to remain in their original state. The nitrogen gas flushes oxygen and increases the shelf life of the product. Gas flushing is an imperative feature of a packaging machine that improves the quality of the product with a minimum of 3% of residual oxygen level (minimum recommendation).
20.Do you have a sample of the finished bag or product?
This is very helpful if you keep your product's packaging sample with you or wish to have such packaging. This is useful for a vendor to understand your wishlist for the new packaging machines.
21.How spacious your working facility is?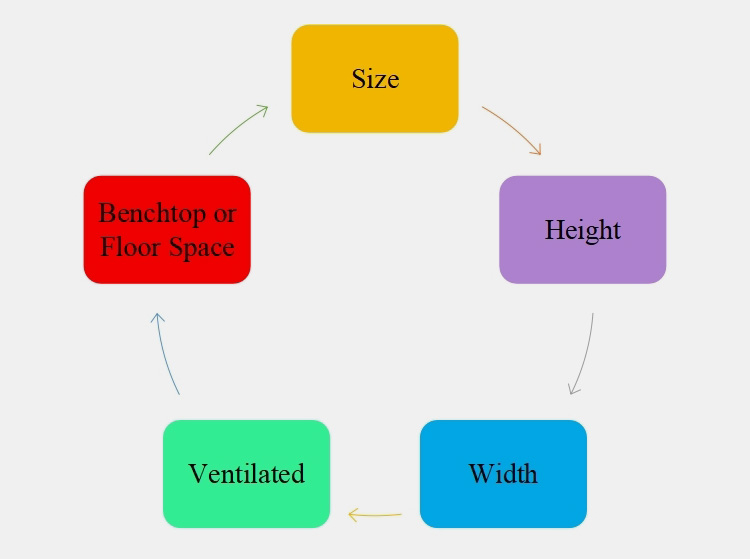 A spacious working facility is a great option to set up an automatic large-scale packaging machine. If the machine's size is not accomodating up to actual lab size then it would be difficult for workers to pass by or work efficiently. In such scenarios, your vendor may suggest the packaging options for smaller machines.

22.What are the production timings of your facility?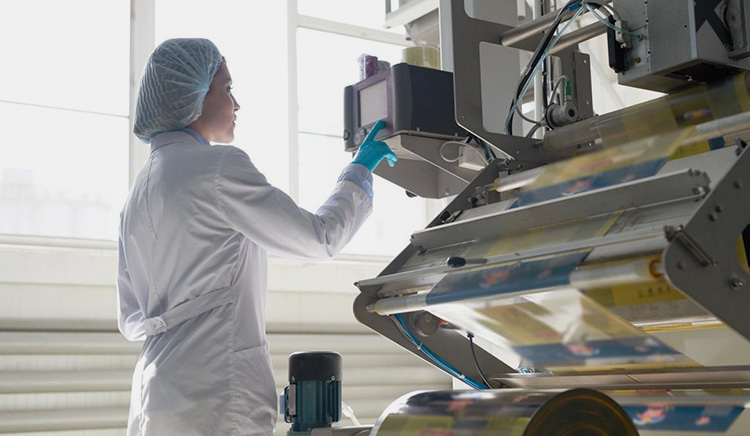 If your product packaging system gives high and good packing volume then how many technicians are being engaged with it. How you can manage the production timings, saving process downtime and manpower, etc.,
23.Is it equipped with a safe and secure electrical wiring?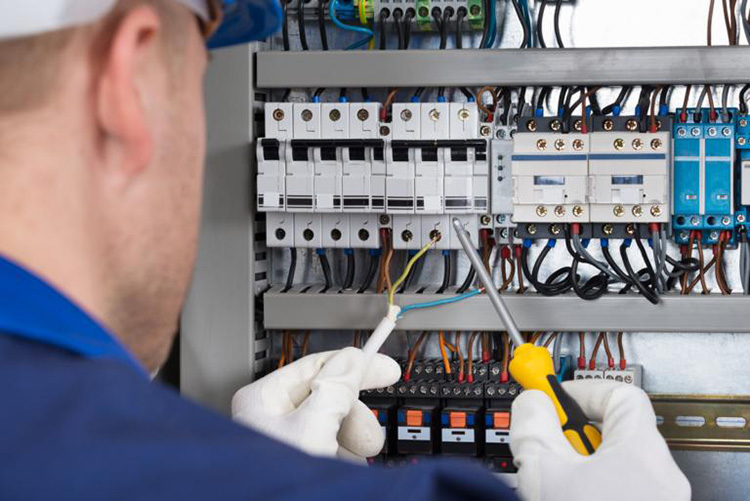 Automation is very important in the packaging industry for high speed, effectiveness, and safety. Is your previous packaging machine equipped with a secure electrical unit?
Are you safe from electric shocks and burns by contacting live parts? How secure electrical wiring has been installed? Is the packaging machine CE certified?
24.How do you maintain your equipment?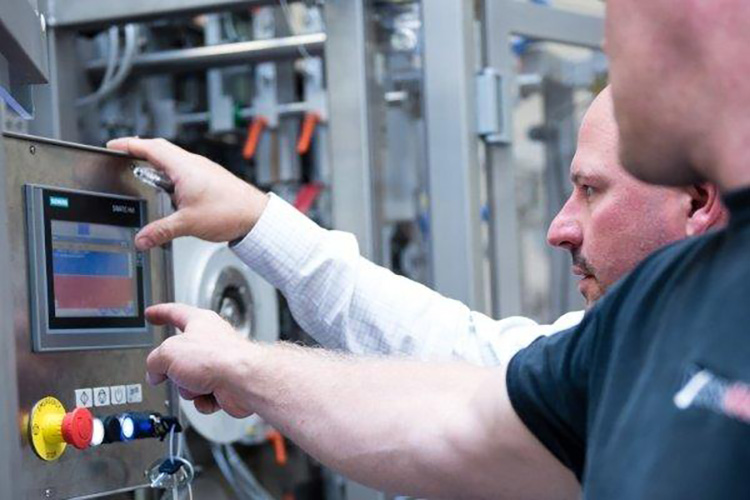 When looking at autonomous maintenance, it has already been structured and a continuous process. This means you have a safer option for your system. If you have automatic, semi-automatic, or a traditional machine then what maintenance protocol do you use. For e.g, daily, weekly, or yearly maintenance.
25.Are you looking for an automatic packaging machine?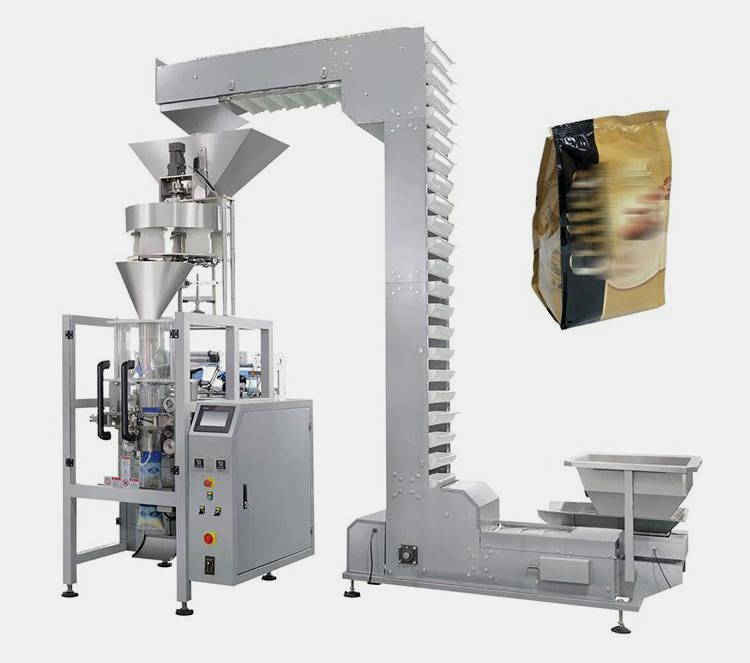 When it comes to fast, efficient, and premium packaging lines. Then an automatic packaging machine is a wise decision. But customer wishlist comes first. What is in your mind? Your product supplier may give you good quality and excellent performance equipment that you deserve.
26.Are you looking for a standalone or an integrated machine?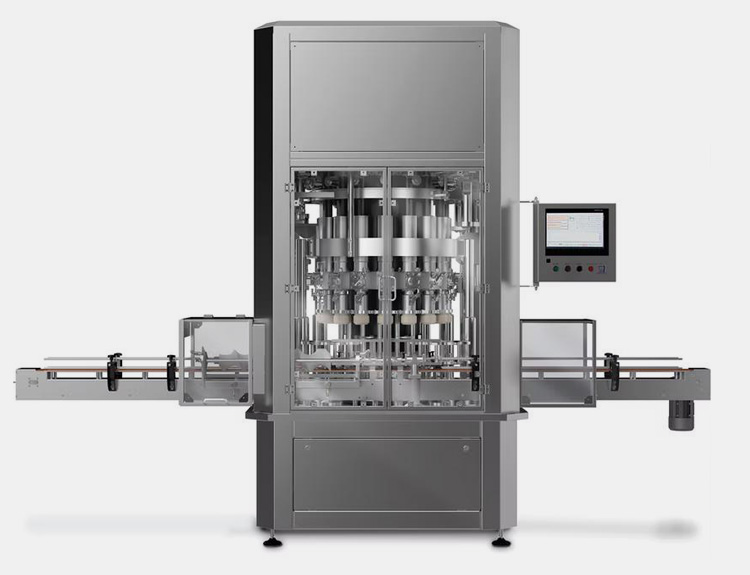 If you are looking for a standalone option; there are various modern packaging equipment lines now available that may ease your job. In some cases, you must require integrated packaging equipment such as, from tablet press to tablet counting machine ultimately packaging machine.
27.Do you want a safe and hygienic packaging machine?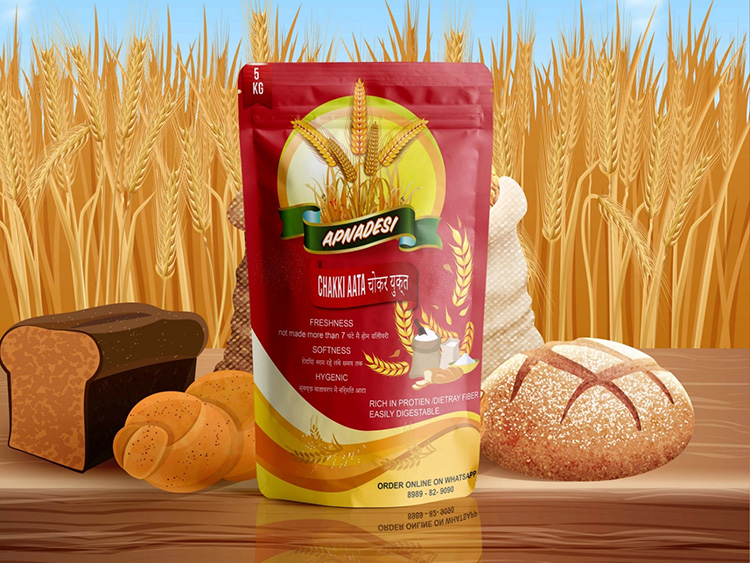 A safe and hygienic packaging machine is crucial for pharmaceuticals, nutraceuticals, foods, and the health industry. Machine constructed with stainless steel is corrosive and oxidation resistant. Furthermore, they are easy to clean and resistant to heat and fire.
28.Will your packaging machine supports additional assemblies?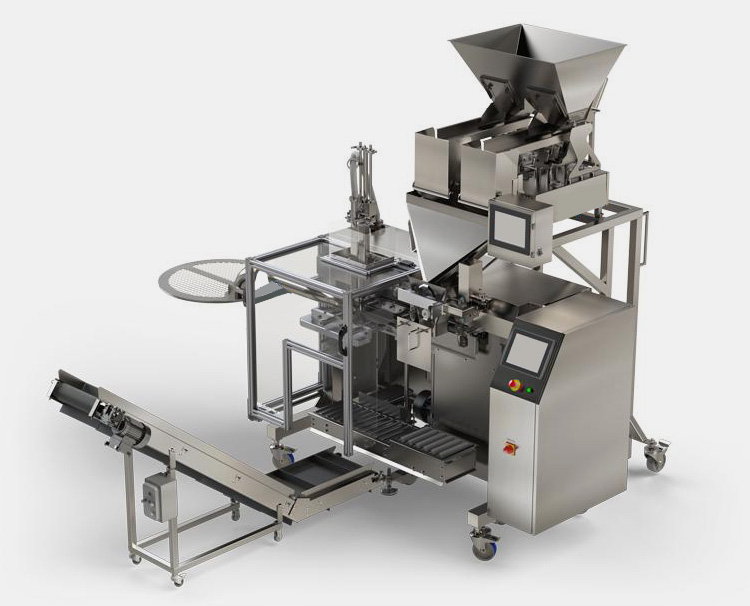 If your production line supports and conveniently accepts an integrated machine then you must inform your vendor. Some must have proper knowledge and machinery set up. There are some equipment which efficiently processed with additional assemblies to enhance the packaging line. Thus, if your vendor offers a suitable option to improve the production line then you must acknowledge if it is capable to upgrade with the new system.
29.Will you prefer metal detection or weigh checking feature in your packaging machine?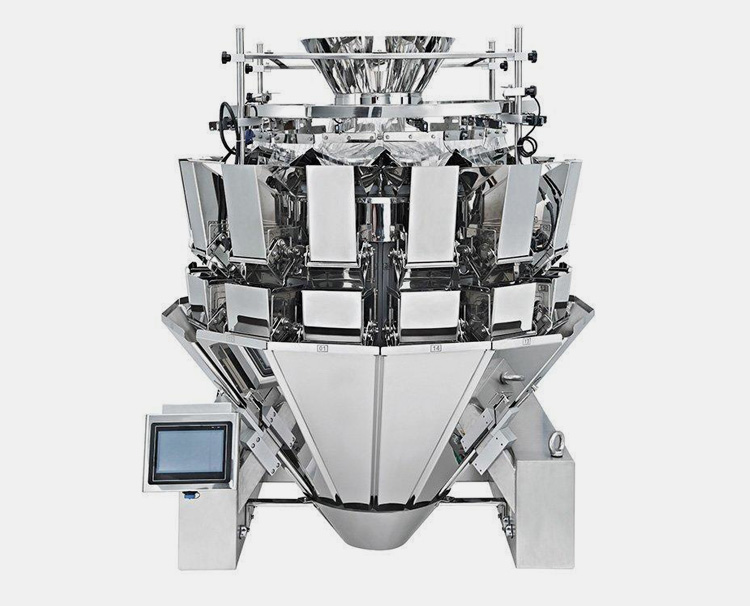 Metal detection or weigh checking feature is
commonly used in the quality and safety inspection of pharmaceutical and food products. These detectors perform a safe scanning for various industries that minimize your labor cost and assures quality benefits.
Do you prefer machines with such features? You must decide before contacting the supplier.
30.Are you looking to get Print Dates/ Batch Coding on your packaging product?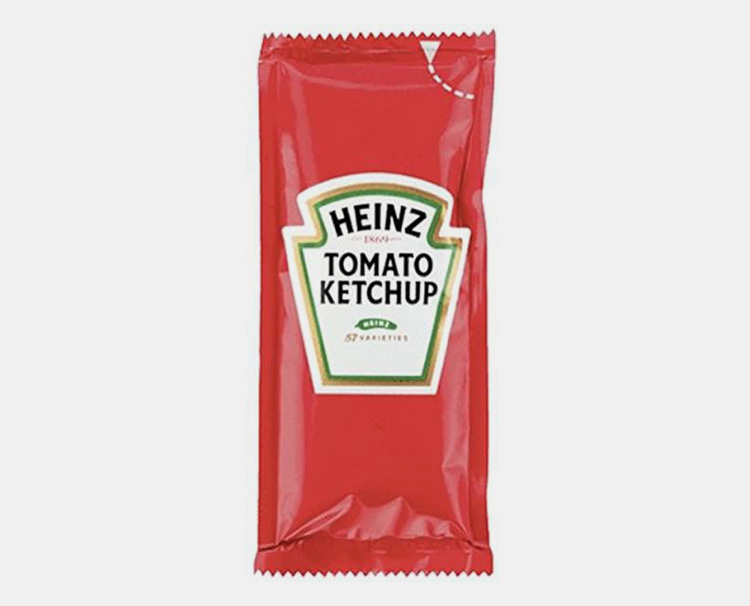 The printing device is more likely to require labels. These are needed for shipping, QR codes, nutritional facts, warning as well uses, and serial codes. So if you're planning to add this feature in mind then must investigate certain options in new packaging equipment.
CONCLUSION
As you can see it is wise to spend little time assessing your facility, equipment, and packaging requirement. 30 Questions A Packaging Machine Manufacturer Might Ask During a Consultation has a useful checklist to carry out prior to contacting your vendor and their team.
If you need more help with your packaging machine purchasing plan, reach out to one of our experts right now!
Don't forget to share this post!
Stick Packing Machine Related Products
Stick Packing Machine Related Videos
CONTACT US
Tell us your raw material and project budget to get quotations within 24 hours.
WhatsApp Us: +86 189 7157 0951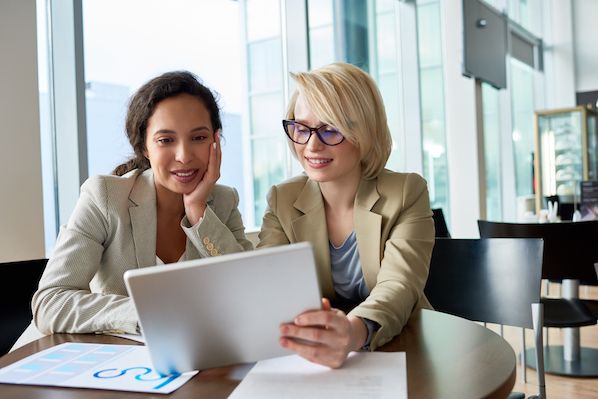 Want the best price & newest pharmaceutical machinery buying guide,tips and trends sent straightly to your box?Sign up for Aipak's monthly newsletter,we're free for your consultation and Offer you the most suitable solutions!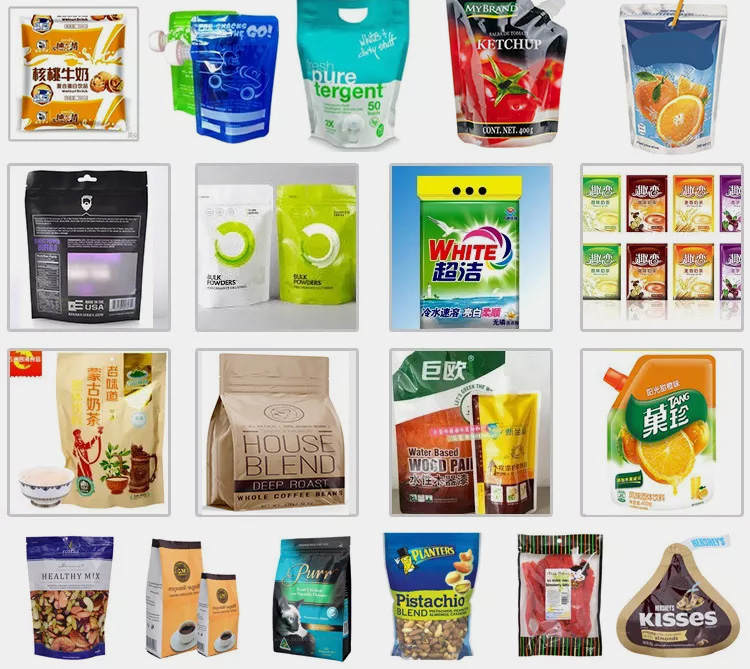 Tell us your material or budget, we'll reply you ASAP within 24 hours