Your Ideal Deblistering Machine
Good In Appearance
Easy Safe Operation
High Precision Good Effect
Aipak Deblistering Machine
Aipak deblister machine is an automatic tablet peeling/stripping machine for recovering the medicine in the defective aluminum-plastic blister packaging medicine plate.All Aipak deblistering machine adopts 304 stainless steel shell, micro motor, primary reducer, roller combination, guide plate combination and particle retaining rubber plate, and equipped with electrical braking switch and lock breaking switch. The micro motor plus a primary reducer drives a group of rollers simulating the action of manual stripping tablets to peel the aluminum-plastic blister plate of the whole plate from the defective packaging plate, and collect the drug particles and the packaging separately through the guide plate and particle retaining rubber plate.
All Aipak deblitering machines are suitable for all Aluminum-Plastic Packaging, Aluminum-Aluminum Packaging, Aluminum-Plastic-Aluminum Packaging,Aluminum-Plastic-Aluminum Packaging, Capsules, Soft Capsules, Confections, etc.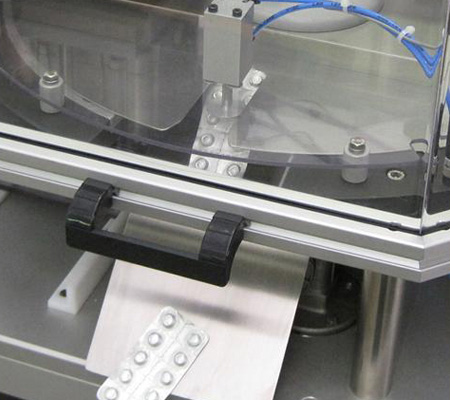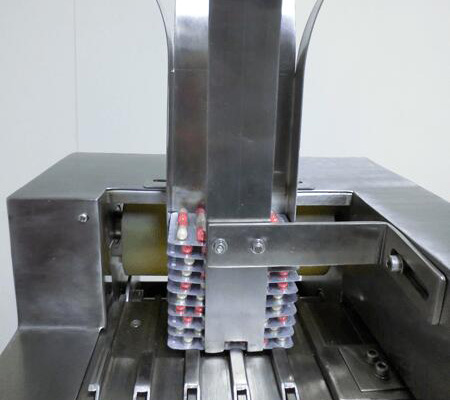 Aipak Deblistering Machines
Aipak model APK-DM80 deblister machine is a specialized machine, which be used to dispart the packed material (capsule, tablets etc.) from PVC and aluminium foil of the blister package.This deblister machine adopts manual type feeding material.This machine has the features of fast in breeds changing, automatic dispart board and packed material,run safely and reliablly.This deblister machine doesn't need change mould can adapt to more different shape aluminum-plastic plate. Design of GMP.
Reliable operation
Reasonable design
Easy to use and safe
Aipak APK-DM120 deblister machine is a specialized machine, which be used to dispart the packed material (capsule, tablet etc.) from PVC and aluminum foil of the blister package. This deblister machine has the features of fast in breeds change, automatic dispart board and packed material, run safely and reliably, is suitable for more shapes of the aluminum-plastic board. Its design meets with GMP.
Simple structure
Easy to operate
High efficiency
Aipak APK-DM120ADrug Deblister Machine is applied to eliminate and recycle capsule, tablet, sugar-coated tablet and so on. To solve the plate finished product capsule, tablet, sugar pill, and the separation of aluminum-plastic plate, to reduce the labor strength and improve the working efficiency. Make the whole recycling process more standard, simplified, greatly improve production efficiency.
Operation without dust
Convenient to handle
Adjustable-speed function
Aipak APK-DM130 automatic pharmaceutical deblistering machine is suitable for recovering unqualified blister pack products such as capsules, tablets, soft gels, candies or other similar products. .
In order to reduce the labor force for Alu/Pvc plate recycling .Our model APK-DM130 deblistering machine could recycling job, it take the whole recycle process more easy and normative ,and highly improve the production efficiency.
Automatic feeding
Ensure security
Easier than semi automatic feeding
Aipak APK-DM160 blister packing rejector/deblister mahine is an automatic tablet picking (stripping) machine for recovering drugs from the packaging board of aluminum plastic foam cover with defects. The deblister machine is composed of 304 grade stainless steel shell, micro motor, primary reducer, roller combination, guide plate combination particle rubber plate sequential connection, equipped with electrical brake switch and lock switch.
Lower cost in power
Lighter in weight
Smaller in size
Deblistering Machine Details
Deblistering Machine Applications
Deblistering Machine Videos
Deblistering Machine:The Ultimate Buying Guide in 2023
The expanding necessity for manufacturing output of global pharmaceutical packaging sector has influenced on a strong demand for deblistering machine and an ideal packaging solution.
Deblistering machine, also known as press- out machine that is preferred to run a faster manufacturing process.
Deblistering machine significantly reduces the labour cost, unnecessary wastage, and the fast recovering of valuable products thus you can re-pack again efficiently.
The need for highly advanced deblistering machines to attain safe and secure tablets and capsules from blister packaging is considerably surged in past few years. Moreover, it is also projected to remain higher through the forecast period.
In this blog, we'll discuss the working principle of deblistering machine, their key components, and classifications that will guide you to select right choice for your business.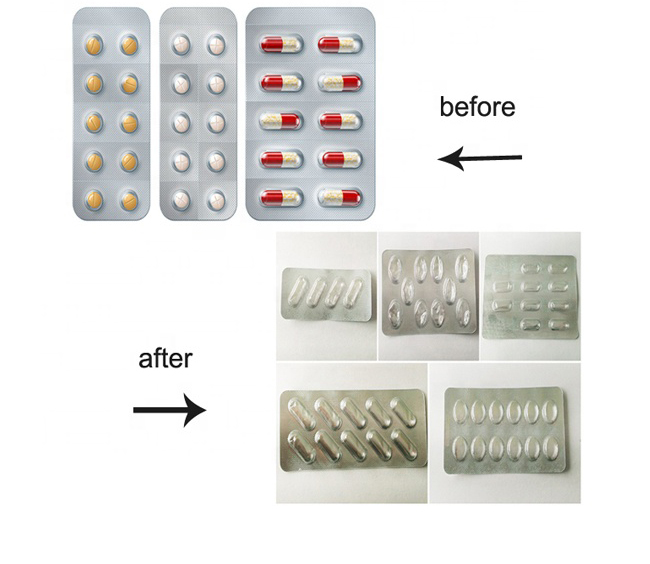 So, let's get into it!
Add a header to begin generating the table of contents
1.What is deblistering?
During packaging procedures, most often blister packs are rejected due to missing tablets or capsules in their pockets or incorrect batch coding and inventory modifications. For this, you are required to exert minimal pressure in extracting tablets or capsules to ensure foil pieces do not detach from blisters and the product is safe from damage. The entire process is known as 'deblistering.

Capsules Deblistering
2.What is a deblistering machine?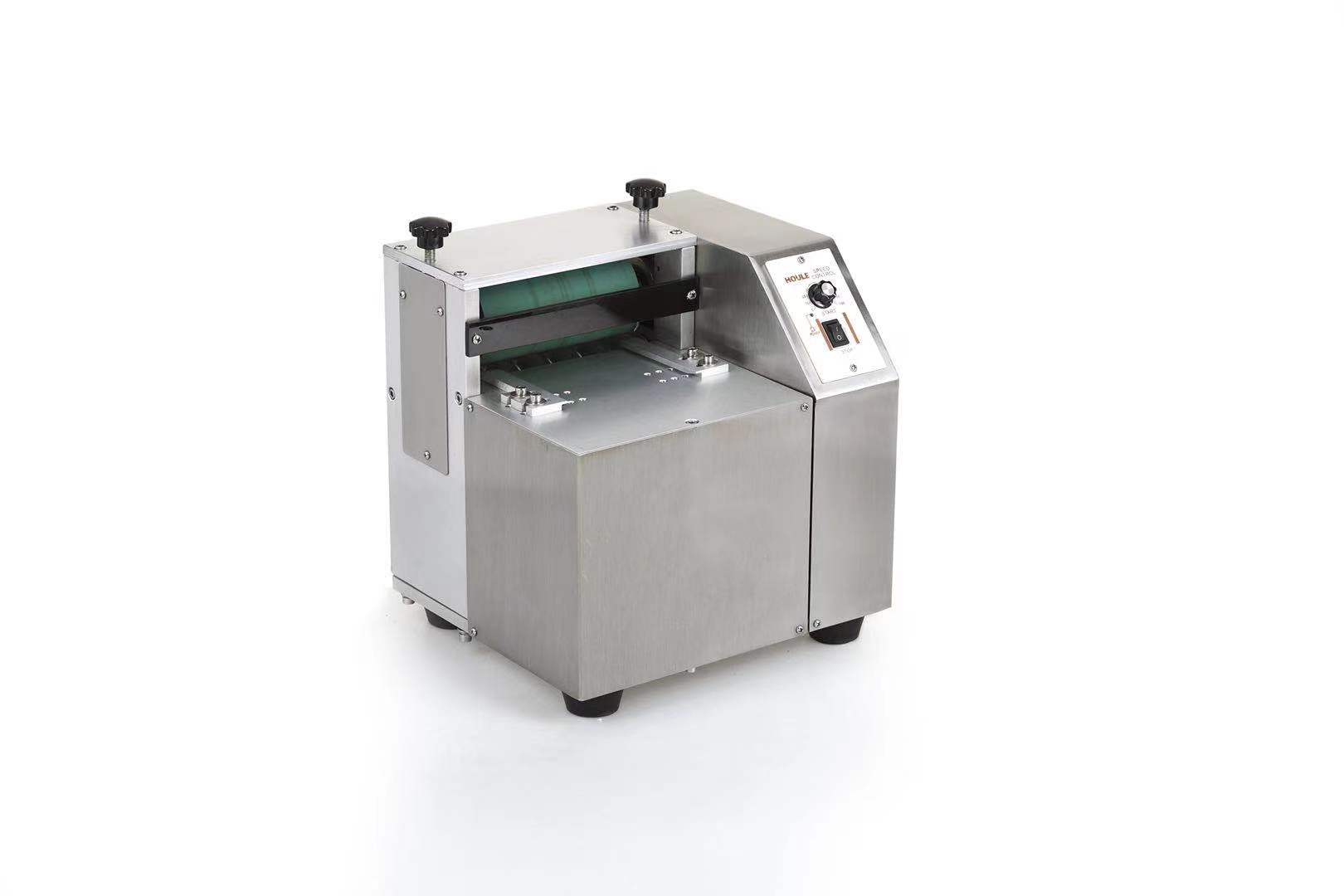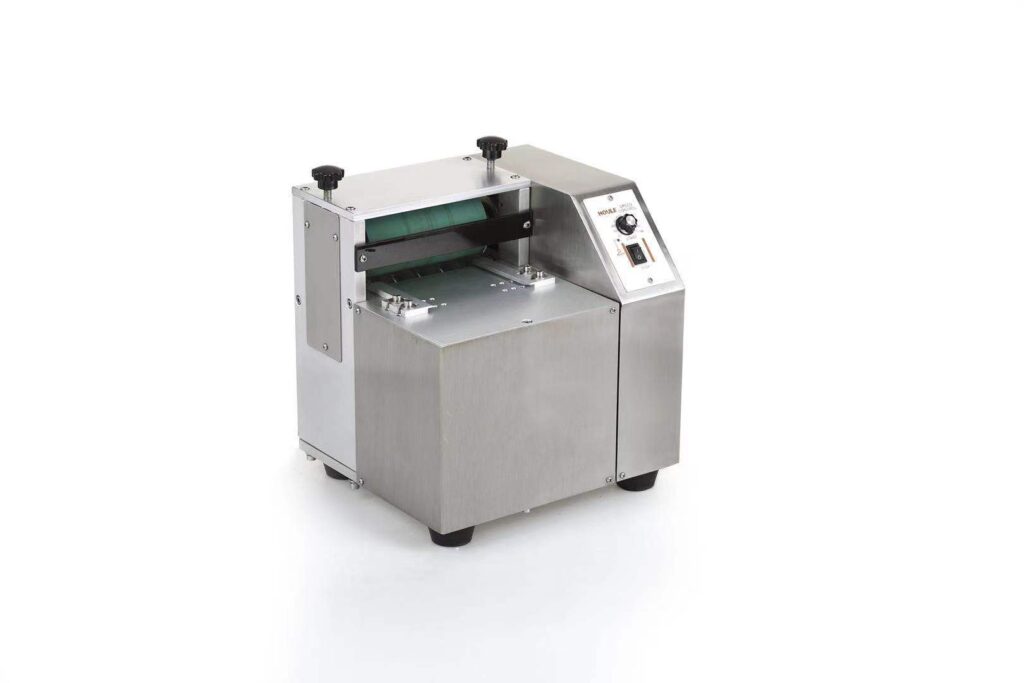 Aipak APK-DM80 deblistering machine
Deblistering or press out machine is capsules or tablets emptying machine has extensive lists of applications from various field. Tablet deblistering machine offers fast and efficient recovery of valuable products from various types of rejected blister packs.
Deblistering machine is an auxiliary device of a blister machine with an adjustable mechanism employed for various blister shapes without the need of replacing any component of the machine.
Deblistering machine enables reworking to the blister pack with highly preserved hygiene. Therefore, the entire process of deblistering tablets assures the slightest downtime. Deblistering machines exert accurate pressure which ensures a sophisticated way of detaching foil pieces from blister with zero loss to valuable goods.
3.What is the working principle of the deblistering machine?
The working principle of deblistering machine is based on automatically feeding a blister pack card onto a series of rollers.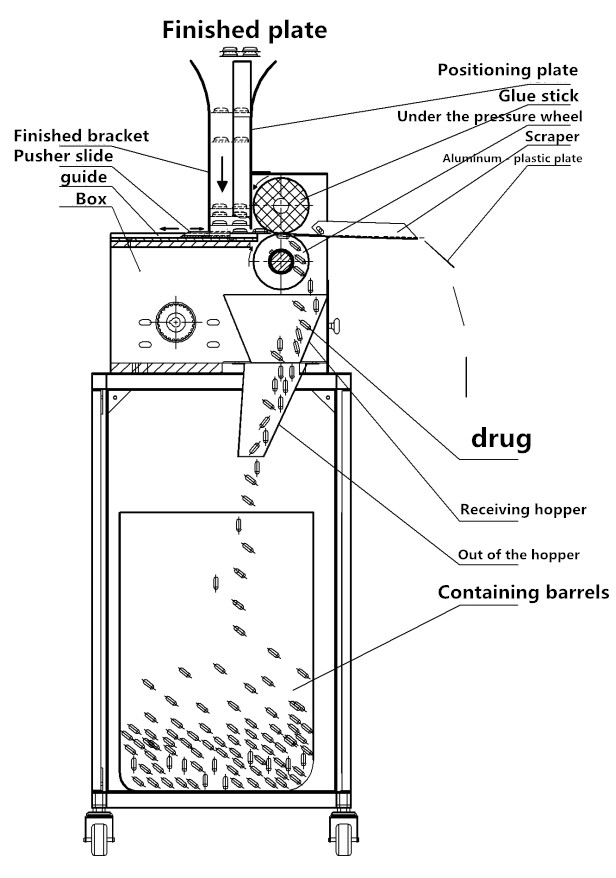 So, these assigned rollers are filled with blister cards, a series of blades cut the sealing material sophisticatedly.
A sealing material such as aluminum foil or paper-backed- aluminum is removed that allows valuable products to be emptied.
Also, the subsequent roller then presses the drug products into a 'collection bin' with simultaneous waste material into 'waste bin'. In this way, it will keep any valuable product out separate from the waste bin.
There are various customized sets of rollers equipped with de-blistering machine that enables deblistering process efficient for different blister cards and various packaging lines.
4.What are the advanced features of the deblistering machine?
The prime features of deblistering machine are as follow:
Deblistering of Child-Resistant Blisters
A deblistering machine efficiently deblistered all child-resistant deblister included in different formats such as curved, peelable, alu-alu products, etc.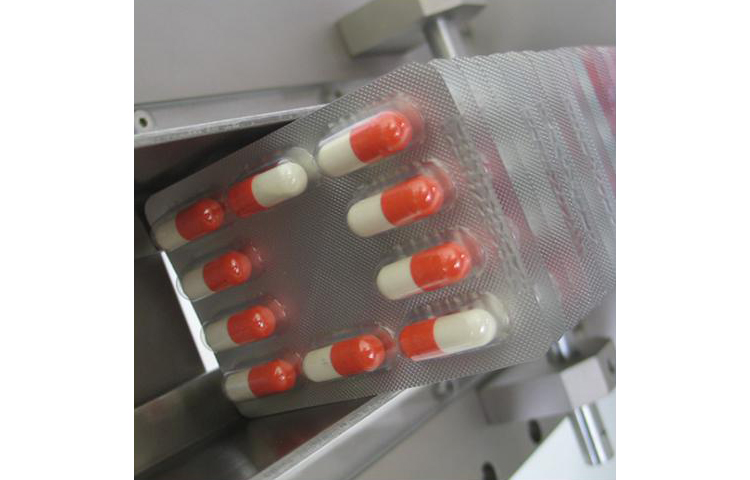 Fastest Recovery of Medicinal Goods
Deblistering machine facilitates fast as well as automatic outcomes in no time. The number of deblistered tablets pack depends upon the type of deblistering machine such as manual or automatic.
No Chances of De-Foiled Particles
A wonderful feature of deblistering machine is to protect the mixing of the de-foiled material into medicine.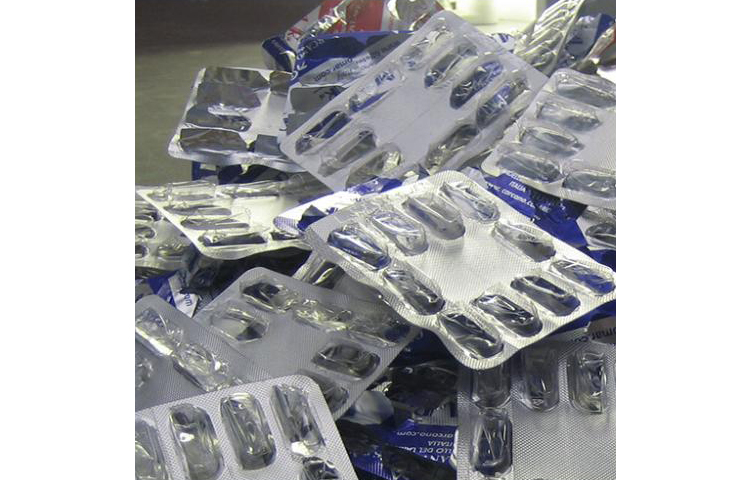 De-foiled Blister Strips
Safe to Use
Deblistering machine is safe and health-protective machine that ensures safety to against developing blisters on fingers, Carpal Tunnel Syndrome, or Repetitive Strain Injury.
Well-Constructed Machine
This is a well-constructed machine made up of stainless steel. Furthermore, this is an easy-to-adjust machine with a stable structure that recovers untouched valuable products with 100% adulterant free.
5.What are the key components of a deblistering machine?
The parts of pharmaceutical deblistering machines are as followed:
A Deblistering Handle (For manual operating machines)
Fork Assembly
Guide Plates
Feed Guide Slot
Foil Catcher tray
Mesh Insert Tray
Medication or Med tray
Deblistering Handle
A manual deblistering machine is accompanied by a handle that is attached to the right side of the deblistering machine. Handle allows a force on the blister pack card by the set of rollers for convenient extraction of tablets or capsules. The handle of the deblistering machine is absent in automatic and semi-automatic deblistering machines. A moving handle has controllable applied pressure.
Manual Deblistering Machine
Fork Assembly
Medication strips that have to deblistered are placed on fork assembly horizontally or vertically.  The operator must decide which orientation is suitable for tablets to be deblistered.
Forks can be adjustable by using a fork knob. A fork assemble is mainly used for the calibration of the deblistering machine.
Guide Plate
A deblistering machine is comprised of guide-plates (Left-hand side and Right-hand side). The guide plates help in the tightening and adjustment of the blister pack to be treated.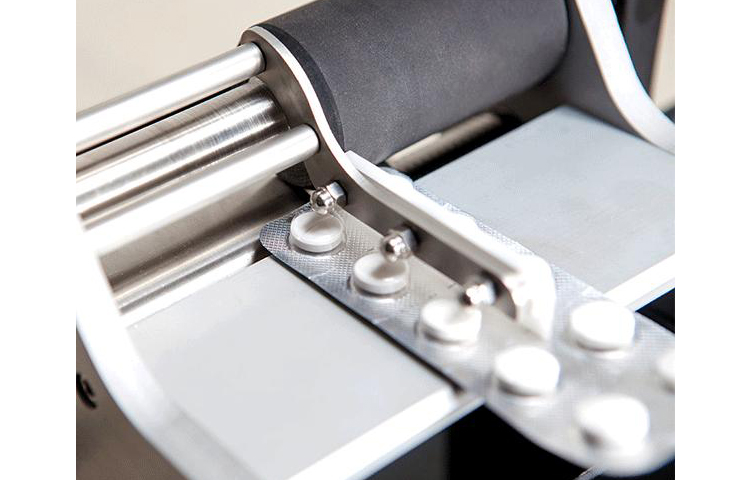 Feed Guide Slot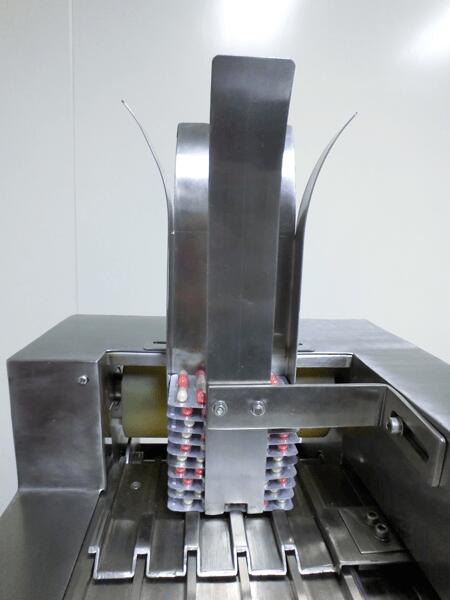 A rotatable feed guide slot conveniently enables blister strips to be deblistered from the medication strip. Insertion of tablets into feed guide slot can be done by hand in manual deblistering machines.
Rollers of Deblistering Machine
There are two sets of rollers accompanied by a deblistering machine. A top roller allows the blister to pack in and squeezes the medication out of their pockets between the lower rollers.
Rollers of deblistering machines ease the squeezing of the blister pack to press out the tablets or capsules from sealings and separate the foil into a collection bin.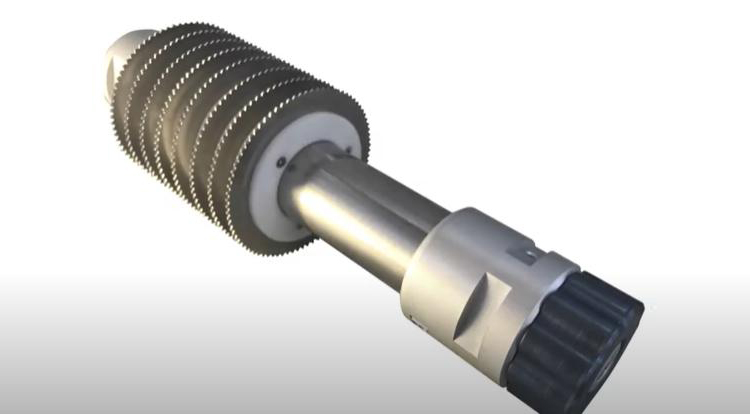 Rollers of Deblistering Machine

Debliserting of Tablet Strip
Foil Catcher Tray
This is an optional component of the de-blistering machine that prevents de-foiled blister into the medication tray.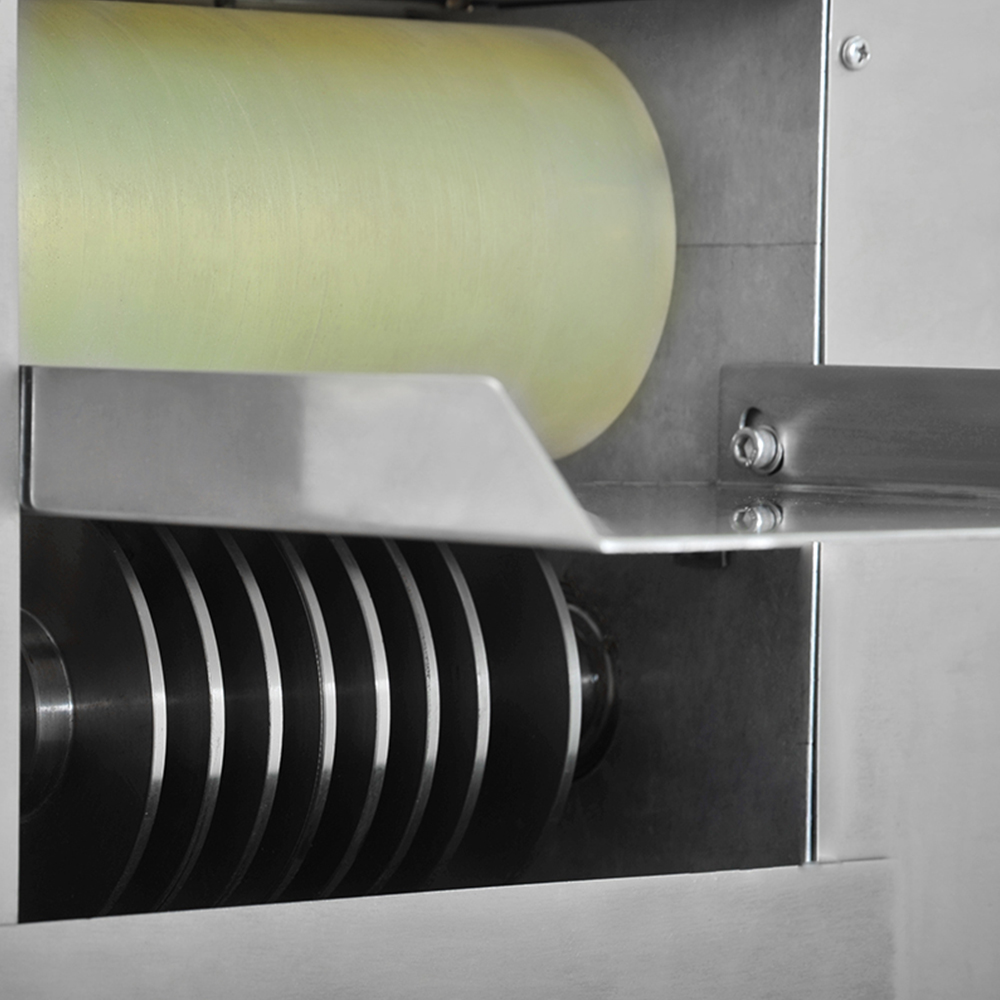 Mesh-Insert Tray
A mesh insert tray is constructed to remove any foil fragment that may be generated from the de-blistering of strips. A mesh insert tray minimizes the chances of product adulteration due to the presence of foil fragments.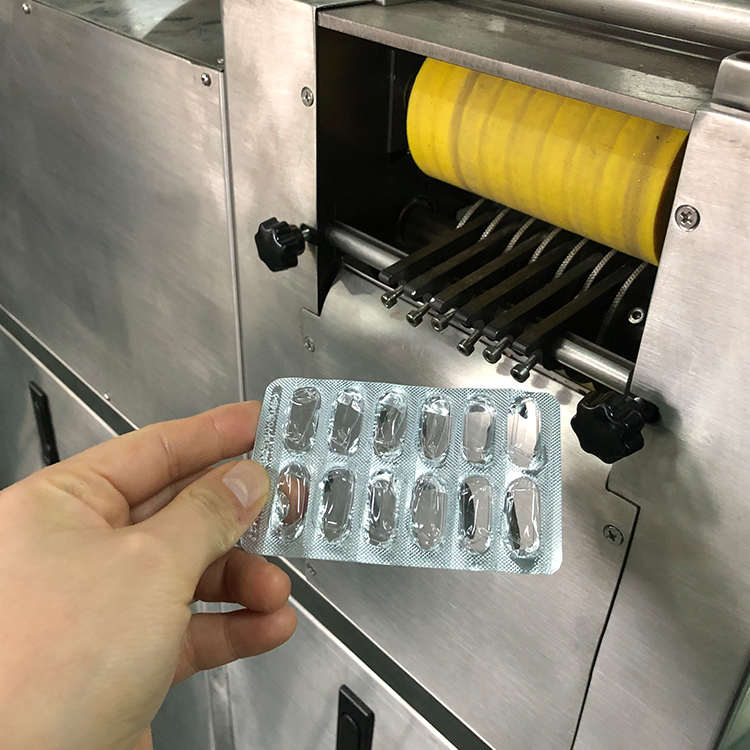 Med Tray
A medication or med tray is inserted into the unit to collect the deblistered products. This is also known as a collection box. A med tray is facilitated with a flag that is designed to place over a med tray. Purpose of a supplied flag to prevent dropping of tablets if a med tray is removed.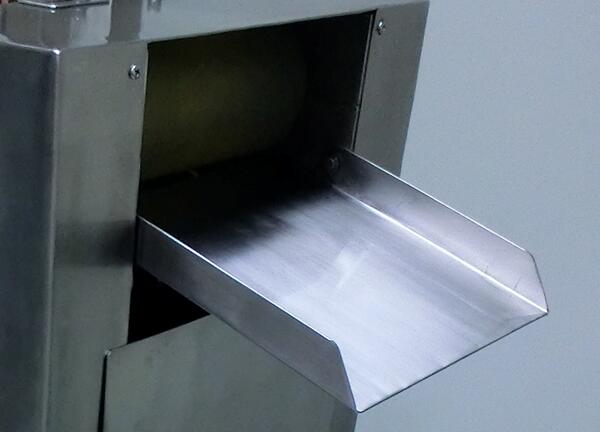 Touch Screen Interface
Deblistering machine is equipped with touch screen HMI system mounted on equipment which allows smoothing feeding of instructions, visualizing and controls the overall setting of the process.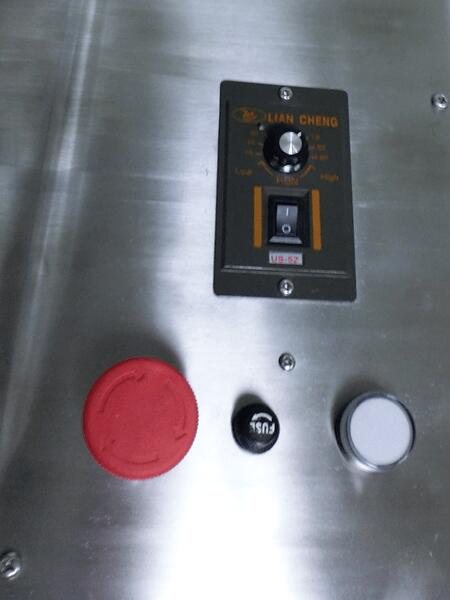 Touch Screen Interface
6.What are the prime advantages of deblistering machines?
The benefits of deblistering machines are as follow:
User Friendly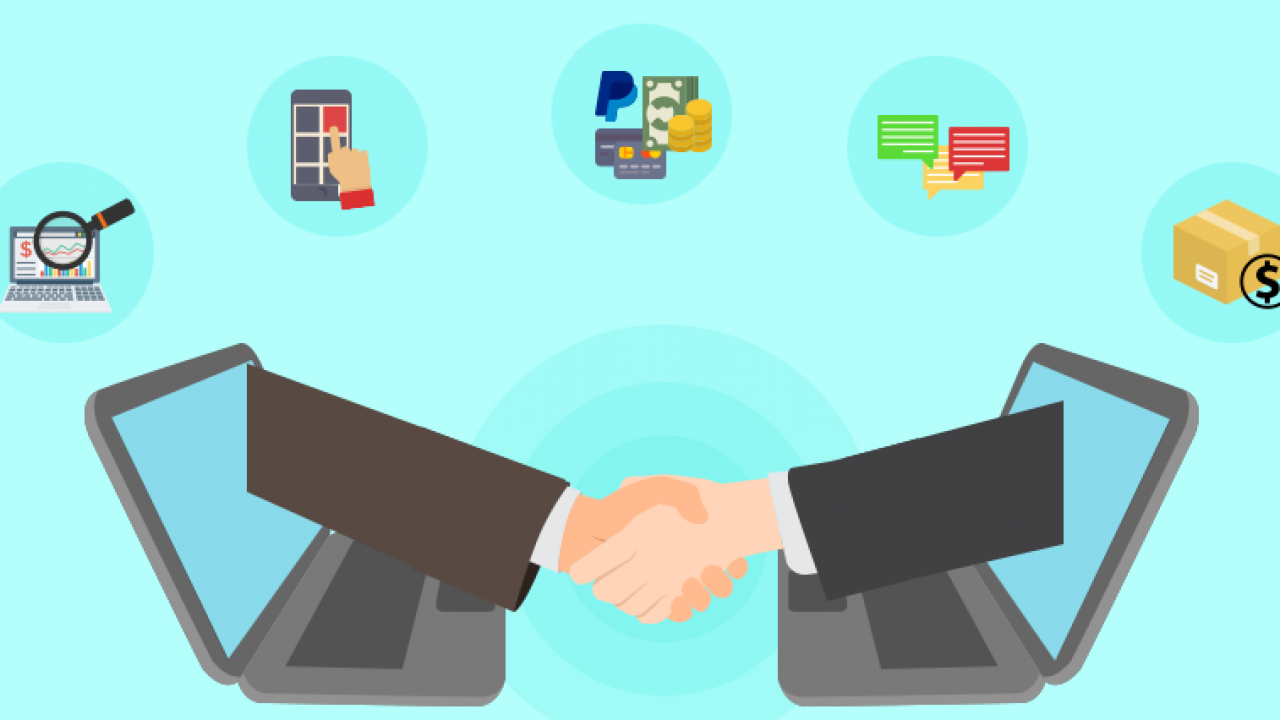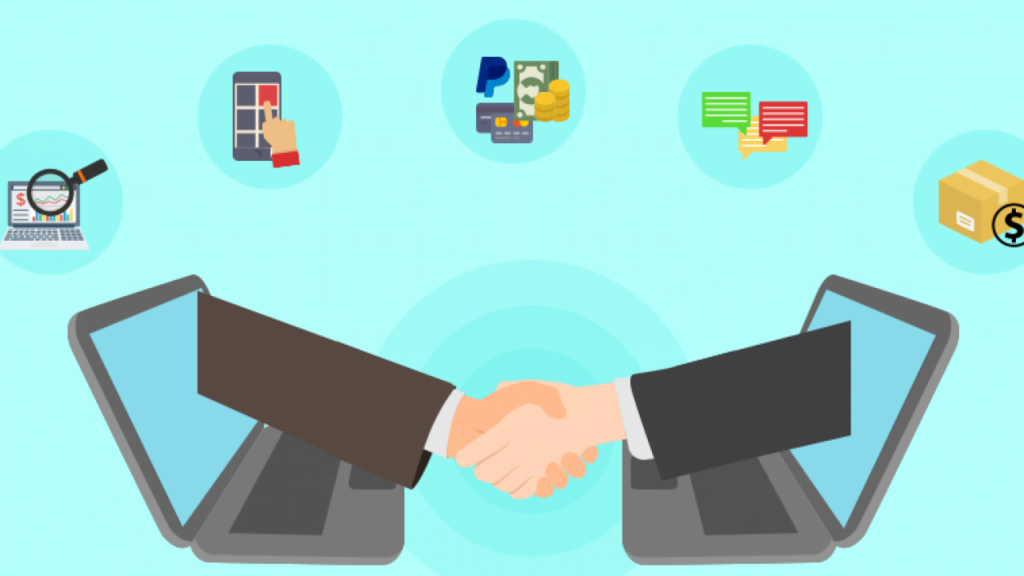 Deblistering machine is a simple, fast, accurate, and safe operating device that can be set up in one to two minutes to allow quick release of deblistering products. This machine looks very simple but it does provide a lot of satisfactory services with reduced downtime.
Stainless Steel Work Unit
From automatic to manual deblistering machine is available in cGMP compliant stainless steel with specified inbuilt drawers for recovery of products and separated containers. Hence there is no possibility of developing cross-contamination into the collection tray, med tray, etc. Furthermore, it is a more hygienic way of deblistering tablets instead of manual emptying.
Cost-Effective
Deblistering machines can efficiently deblister value products in no time. You just need to place the blister pack into the magazine and run the machine to achieve deblistering of products with variable speed. For instance, 30 packs/ minutes to 60 packs/ minutes depends upon the type of deblistering machine.
Prevent Damage to Products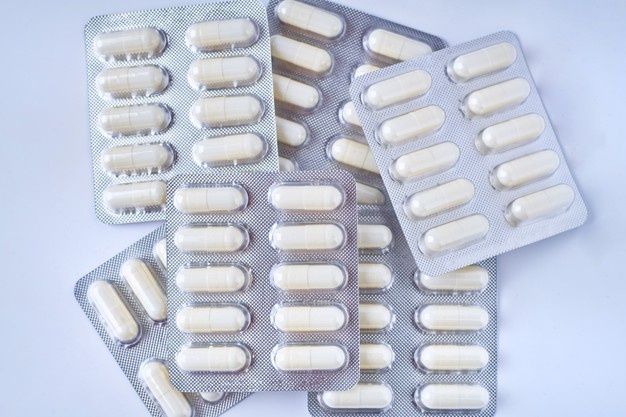 Deblistering machine is an ideal device for deblistering products with ease as it applies minimal pressure for extracting tablets or capsules hence prevent unwanted product damage.
No Chances of Injury
Deblistering machine is safe and healthy to use as it is constructed in such a way that enables maximum protection to the user. For instance, blisters on fingers, strains, or Carpel Tunnel Syndrome.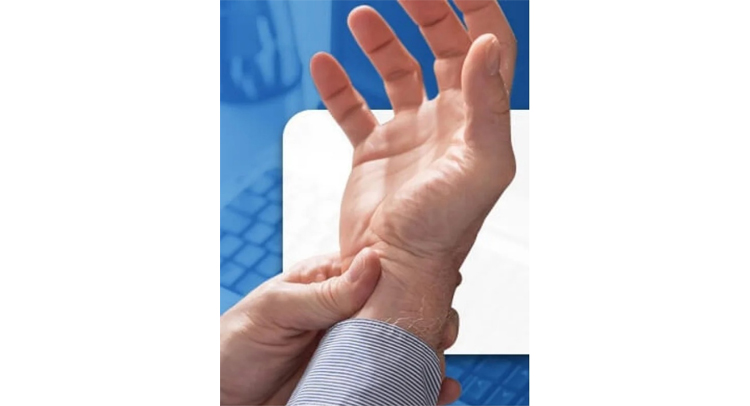 7.Why do you need a deblistering machine?
There are several reasons behind the need for tablet deblistering machines from their blister pack. For instance, deblistering machines for pharmacy, or pharmaceutical, nutraceutical, or herbal industries is a prime tool to recover valuable products.
Discussed below are the most common reasons for the need for deblistering machines.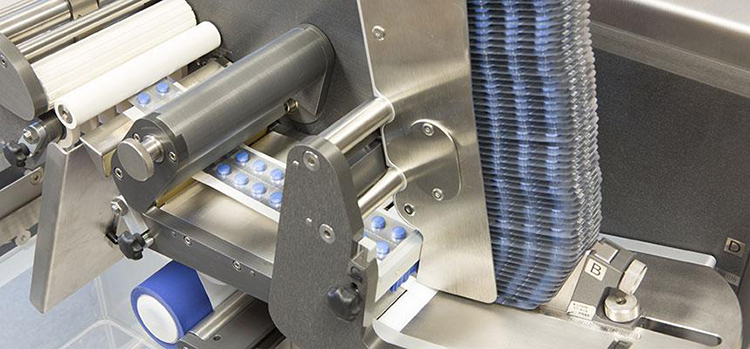 Deblistering Machine
Deblistering Machine for Pharmacy
In pharmacy, a deblistering of bulk-supplied products are common in day-to-day practice. Deblistering of tablets, capsules, and softgel dosage form is required to be dispensed for an individual patient in healthcare facilities such as hospitals, clinics, or nursing homes. The entire process can be time-consuming in manual deblistering thereby deblistering machines are of prime importance to run internal pharmacy set up swiftly. In pharmacy practice to refill medicines cartridges for daily dispensing is necessary. This job is perfectly done automatically or manually by a deblistering machine.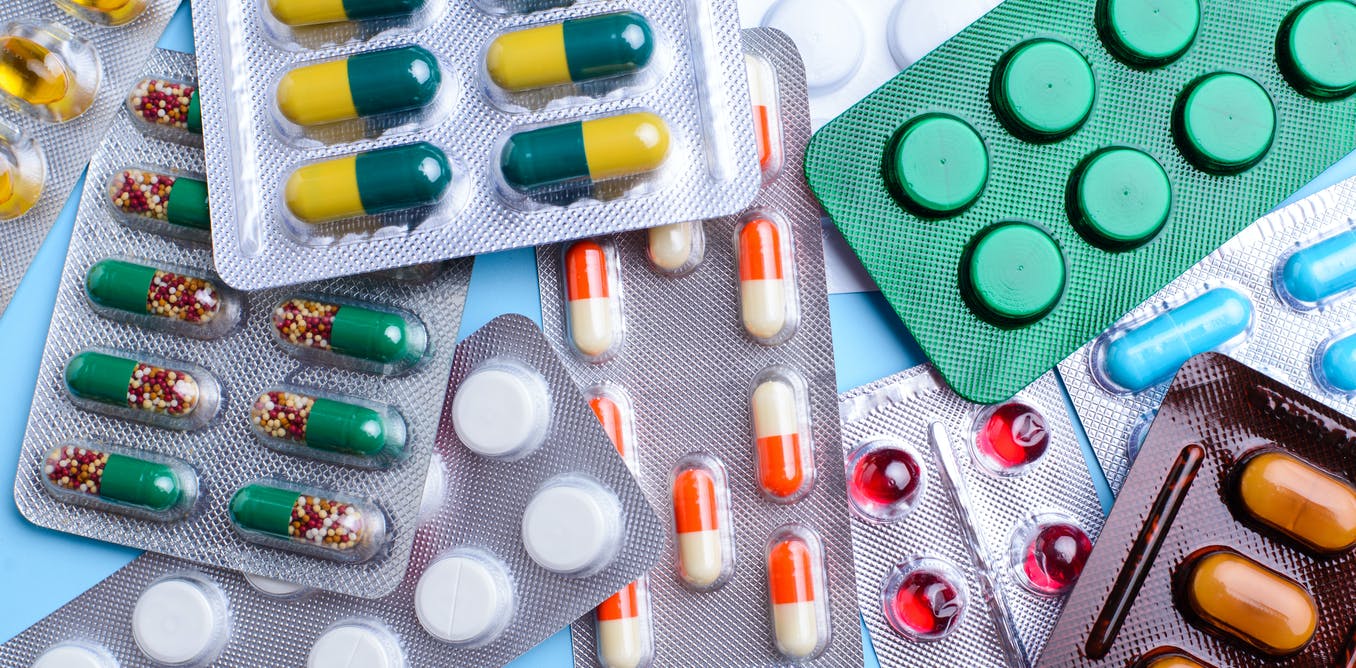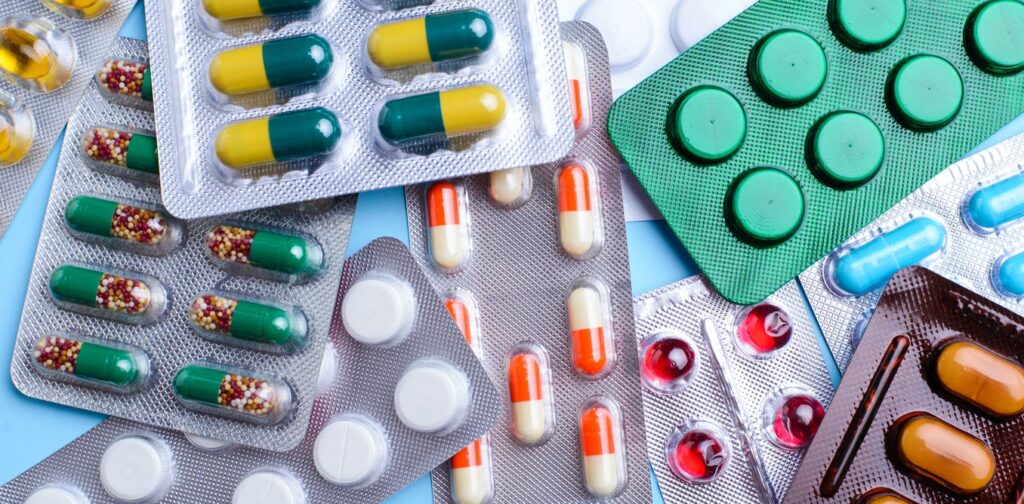 Deblister Tablet in Pharmacy
Physical and Chemical Stability Testing
Before marketing any drug product, stability testing is mandatory. Stability assessment demonstrates a physical and chemical variation of a drug product over a period examined under influence of environmental factors such as temperature, light, and humidity. Thus, for this purpose deblistering of products is required to assess the stability of products that can extract valuable drug products safely.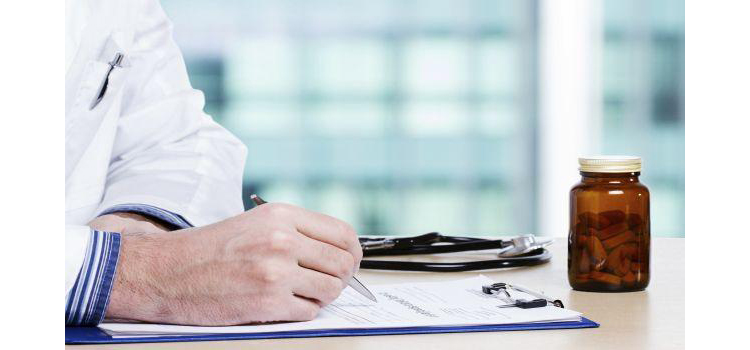 Deblistering Machine for Nutraceuticals
The nutraceuticals industry is the fastest-growing market across the globe. To serve nutraceutical products, manufacturers believe to dispense either in bottles, blister packs or stick packs, etc. Any fluctuation in packaging or missing any product item or rejection of the entire batch may need a tablet deblistering machine to facilitate the emptying of the blister pack and re-packaging the content in a specified format.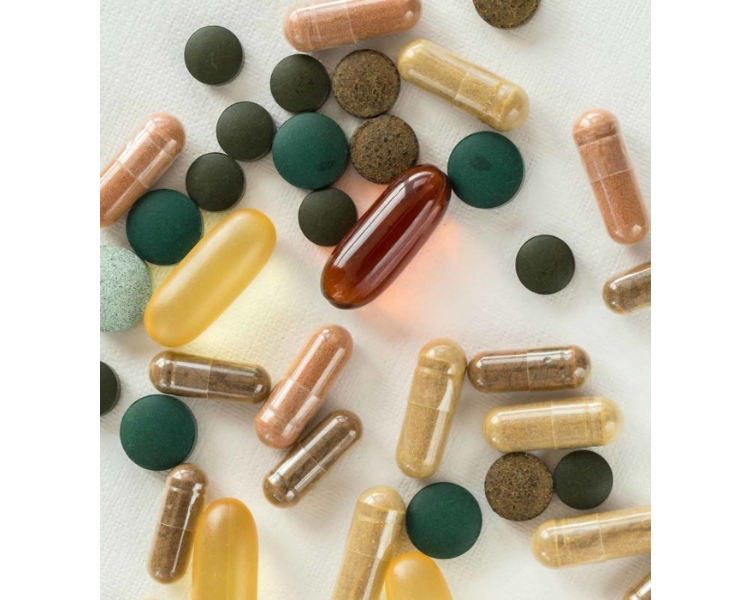 Deblistering of Nutraceutical Items
Research and Clinical Packaging
Investigational and clinical trial packaging specialist uses deblistering machine to deblister tablets or encapsulated products for comparative studies between controlled and test products. These deblistered products can be re-pack to assess double-blinded studies of clinical trials.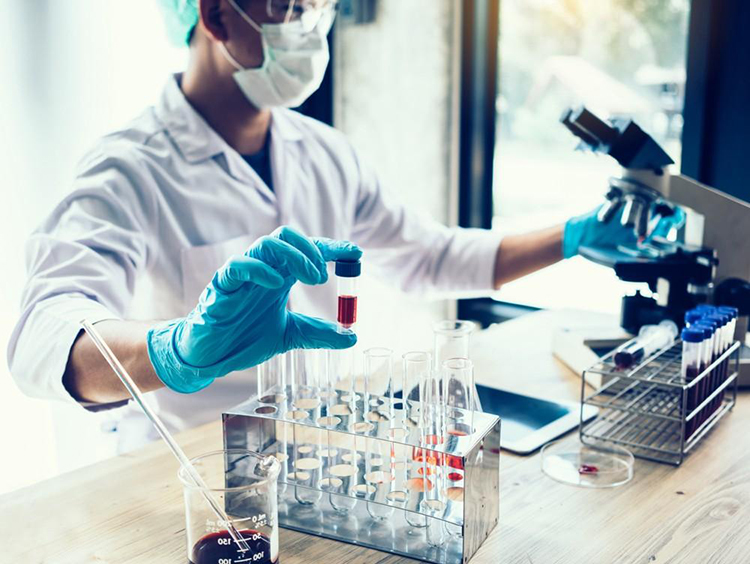 Applications of Deblistering Machine in Research Areas
Deblistering Machine in Pharmaceutical Industries
The pharmaceutical industry has increased emphasis on the quality packaging of manufactured products. Deblistering machines have significantly expanded the efficiency of the packaging unit in pharma companies. Because during blister packing process many blisters pack are rejected due to incorrect labeling, code, missing pockets or abrupt sealing, etc. However, you cannot discard the whole strip comprised of valuable products.
Tablet deblistering machines are highly utilized to recover products from push-through blister packs and re-packaged according to the assigned protocol to boost the yield and shorten the wastage cost.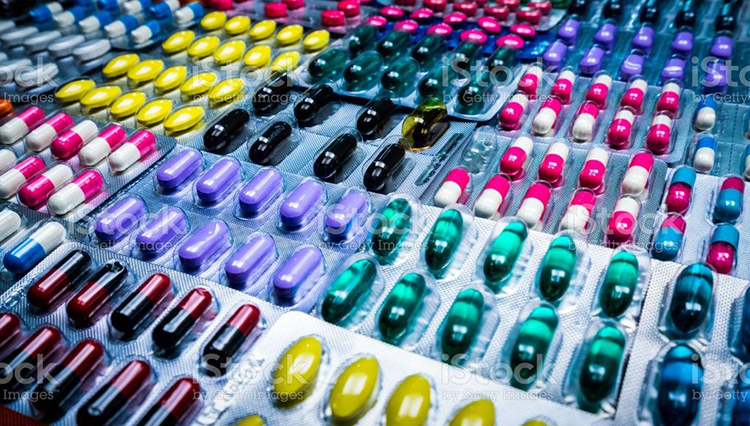 Deblistering Machine in Pharmaceutical Industries
8.What is the operational procedure of deblistering machines?
Pre-Operational Step
Before starting the process, clean the unit thoroughly with Isopropyl alcohol and ensure the unit dries completely before assembly setting.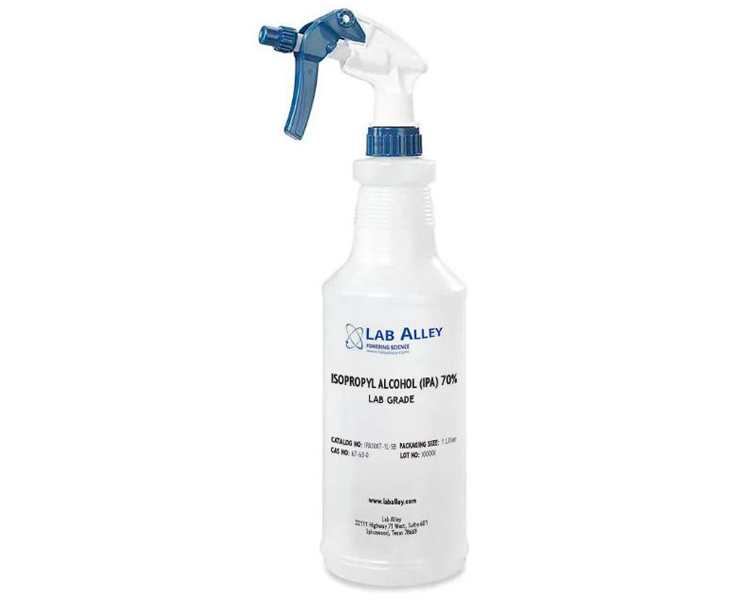 For a manual deblistering machine, the handle needs to be attached to the right-hand side of the machine.
Tight the screw of the handle using an Allen key.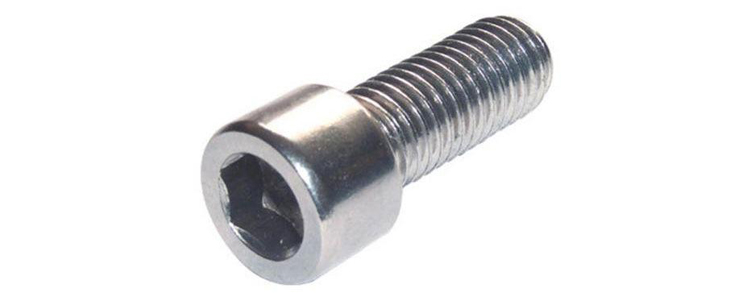 Attach the foil catcher tray on the left-hand side of the unit while fixing it with the supplied knob.
Place the foil fragment tray.
Place the med tray into the unit in the flat position. The purpose of the med tray is to collect deblistered tablets. The Med tray is placed just below the foil catcher that prevents falling of empty deblistered strip into a med tray.
Operational Steps
After assembling the unit, medications that need to be deblistered are allowed to run on deblistering machines.
The only operator with proper operating knowledge and training should be allowed to operate the deblistering machine. As deblistering is a simple and easy machine but minor errors will result in unsatisfactory performance. Therefore, you need to follow proper operating instructions.
For manual and automatic deblistering machine medications that need to be deblistered should be fed by the operator.

Switch 'ON 'the machine and the indicating lamp will glow.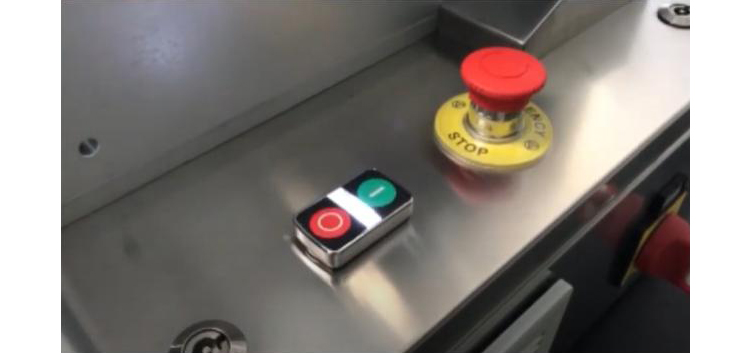 Then press the green light.
Observe the rotation of the roller/shaft.
Set both plate guides according to the width of the tablet strip.
As the strip moves, the deblistering process continues.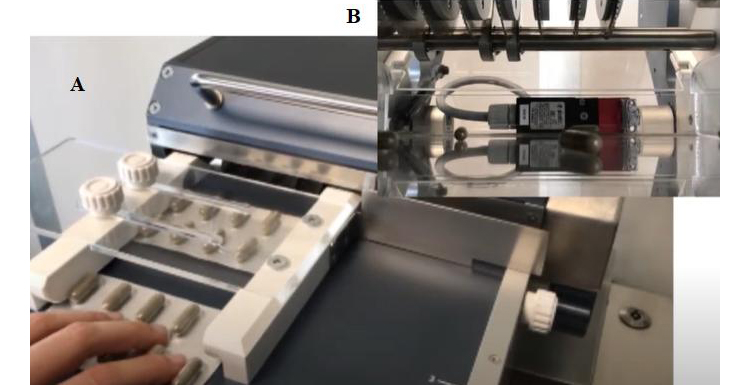 Deblistered tablet drops in the collecting tray and de-foiled blister gets collected in the wastebin.
Post-Operation
Once deblistering of medications is completed, pull out the medication tray from the unit.
Shake the med tray to remove if any foil fragments left in medicines.
Now place medications into a suitable container.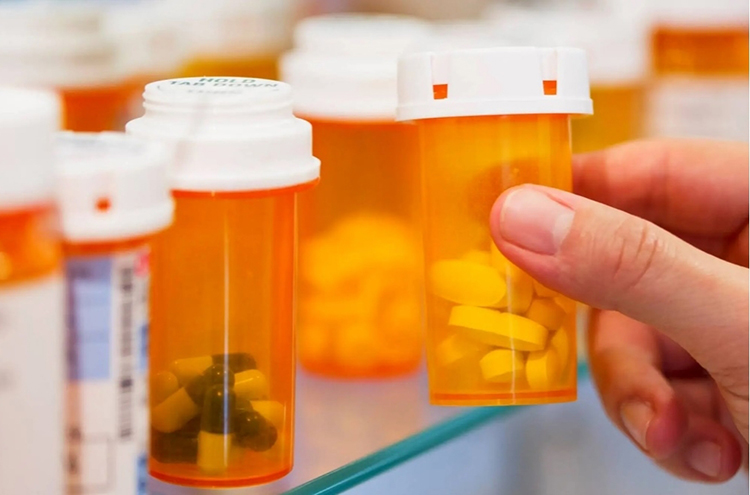 A desiccant is recommended to be placed inside the container to minimize the moisture content.
9.Do you know the different types of deblistering machines?
In the current competitive era of pharmaceutical drug development, every global pharmaceutical company has been looking for a considerable demand for the fastest manufacturing and packaging processes. In the same way, the rising demand for deblistering machines has also driven a significant innovation in domestic, hospitals, pharmaceuticals, and other sectors.
That's why deblistering machine is mainly classified into many types such as
Manual deblistering machine (Personal and Professional use)
Semi-automatic deblistering machine
Automatic deblistering machine
1- Manual Deblistering Machine (Personal and Professional use)
Manual deblistering machine is designed for two main purposes a) personal use, b) professional use
A) Personal-Manual Deblistering Machine
A personal manual deblistering machine is specifically designed for elderly and less dexterous individuals. This tablet deblistering machine assists them to extract out tablets, capsules, or softgel blister packs at home.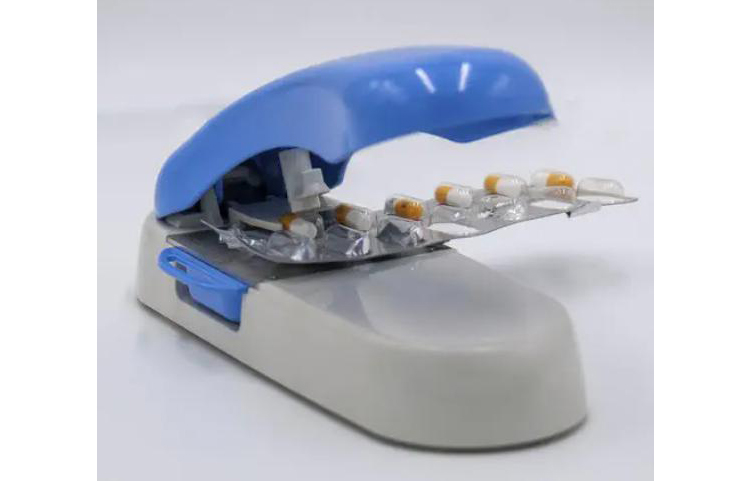 To operate this machine, you just require simply pushing of device. This portable machine is made up of stainless steel which is safe and easy to use.
B) Professional- Manual Deblistering Machine
This is the quickest and easiest well-structured deblistering machine specifically constructed to reduce the time-consuming process of deblistering tablets in pharmacy. Thus,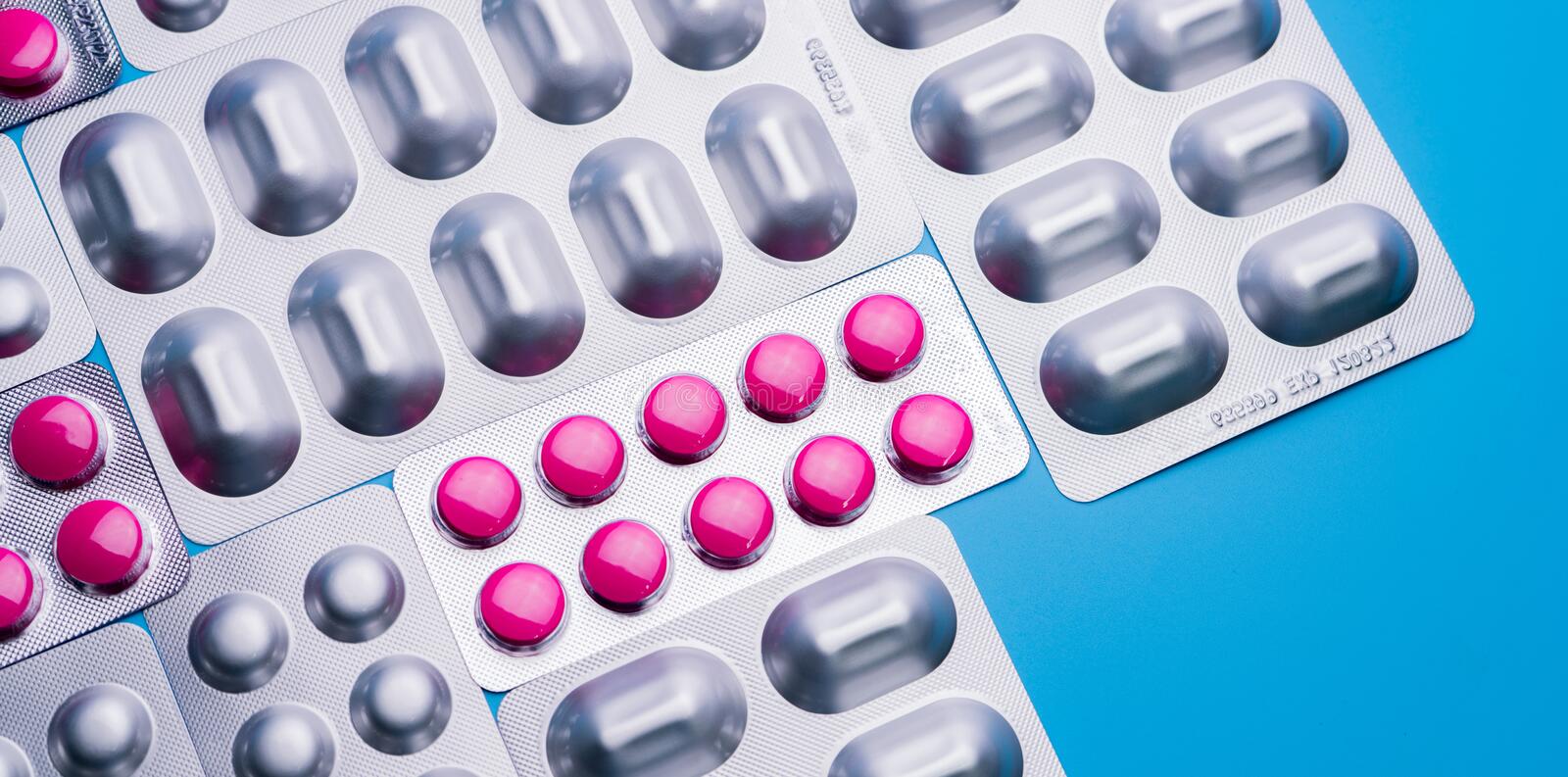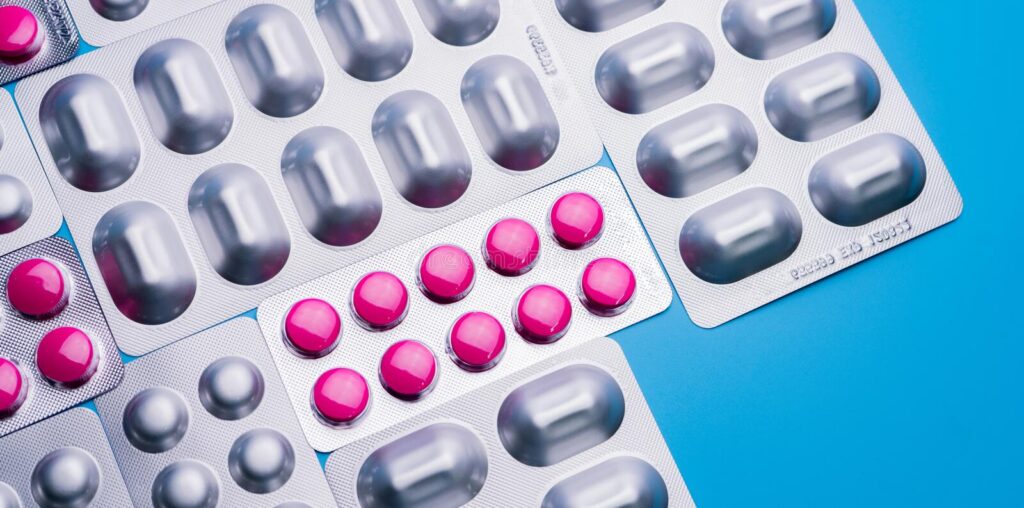 this compact table-top deblistering machine not only minimizes the risk potential for injuries but also set up a quick method for emptying blister pack for the variety of medicines. The average quantity of deblistering tablets ranges from 200-300 capsules or tablets/ minutes.
Manual Deblistering Machine
This machine is also easy to use but requires proper training and guidance before operating the machine. This machine has vast applications especially in small-scale production, quality control, clinical, and hospital pharmacy.
2- Semi-Automatic Deblistering Machine
A semi-automatic deblistering machine is a small piece of equipment with advanced operating methodology. This machine is generally developed for emptying small batches of blistering packs. Working principle based on the electric detector, that detects blister pack in its assigned position that leads to activate the set of rollers by the help of automatic sensors of deblistering machine.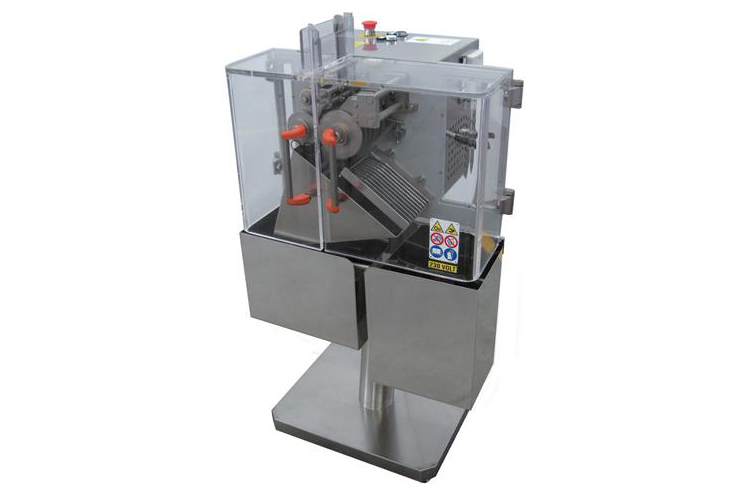 Semi-Automatic Deblistering Machine
This entire automatic process is driven by an electrical motor.  In comparison to manual deblistering machine, semi-automatic deblistering machine offers extensive deblistering of tablets up to 30 packs/minute. Oral medications can manually feed to achieve smooth and safe recovery of medication without any damage and cross-contamination to valuable goods.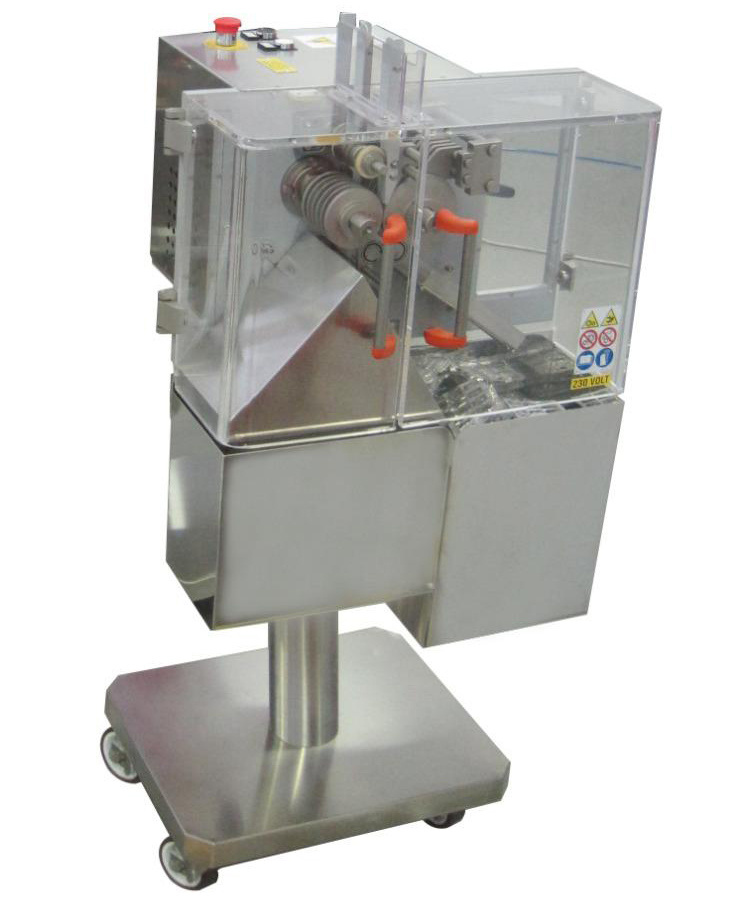 Semi-Automatic Deblistering Machine- Picture Courtesy- CphiOnline
A semi-automatic deblistering machine is mainly employed in homeopathic, dental, cosmetics, pharmaceutical, and healthcare setups.
3- Automatic Deblistering Machine
The automatic deblister machine is an exceedingly sophisticated system comprised of a well-equipped feeding space where manually placing the blistering pack takes place. Furthermore, automatic deblistering of tablets or capsules takes place by a set of rollers driven with the help of a detector, sensor, electrical motor, and PLC control system.
The blister pack containing a tablet, or capsules is gently pressed out of the blister pockets and collected in a separated container away from the waste bin.
Automatic deblister machine is applicable on medium to large scale production units of pharmaceutical, hospital pharmacy, and other manufacturing setups.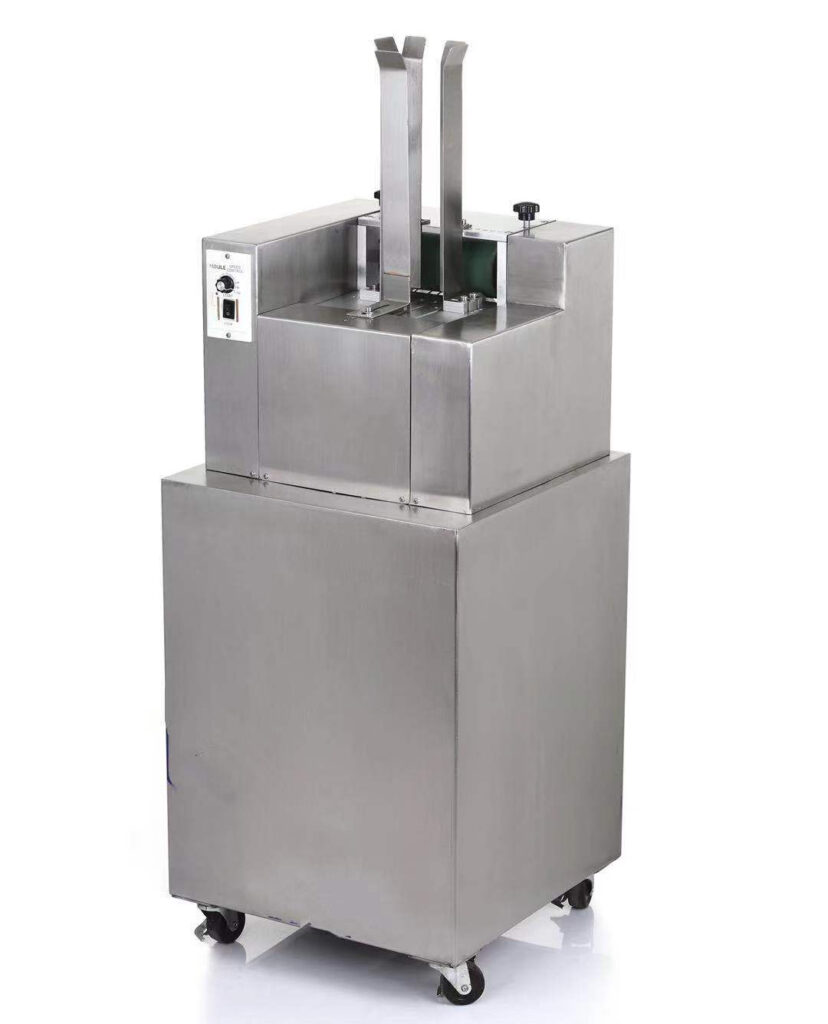 Automatic Deblistering Machine
This machine is fast running equipment that can be operated to attain deblistering of tablets up to 60 packs/ minute.  Thus, recycled medications can be immediately fed back for packing if required.
This machine is suitable for extracting out tablets or capsules packed in push-through, linear, and multi-product blisters format. Because this machine can be perfectly adjusted to deal with various blister pack layouts. You can easily adjust the rollers set according to material types and hardness of blister pack
Deblistering Process- A deblistering machine
For an automatic deblistering machine, you do not need to set up an assembly unit for multi- blistered products. Furthermore, using touch screen HMI can facilitate the configuration of the setup, visualization of process, acceleration, and type of blister pack to be treated, etc.
The automatic deblistering machine is a well-acknowledged and modernized tool that is designed with stainless steel; hence it is safe to use, easy to clean without any chances of errors or cross-contamination.
10.Is deblistering machine suitable for a child-resistant blister pack?
A child-resistant blister packaging is different from the usual blister packaging. For instance, the design of blister packing is done in such a way that facilitates safety, security, and convenience in order to protect the medication from access to the child. Normally child does not push tablets though dig them using little fingers. Thus, the blister pack is done using multilaminate layers that are difficult to open.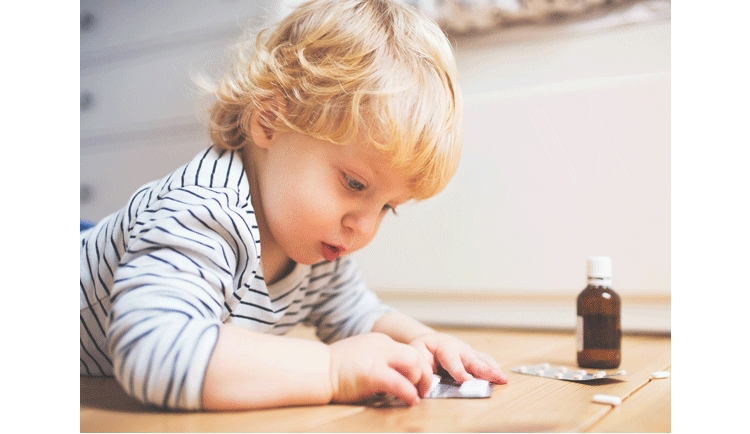 Deblistering machine is designed with sophisticated cutting technology which is ideal for all types of blister packing. For instance, Peelable, alu-alu or child-resistant blister pack. The working principle for emptying blister pack is done by a gentle partially cutting of foil around the pocket of the tablet followed by pressing out of the product. This minimizes the strain on fragile or valuable medicinal products as well as prevents the chances of mixing foil remnants during the emptying process.

11.Can the deblistering machine works on curled blisters?
An automatic deblistering machine can negate the effects of curled blistering tablets in the feeding system. However, in the case of badly curled blistered tablets machines cannot detect and operate the process.
12.What should you do if medication is not deblistered correctly?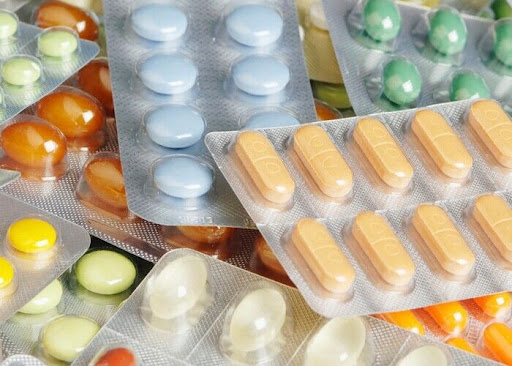 Incorrect deblistering of tablets or capsules can be occurred using a manual deblistering machine. This is recommended: 
To check the calibration of the fork, alignment of the rollers as well as medications foil with left- and right-hand guide assembly carefully.
Furthermore, check the medication strip that must be vertically going through the unit after deblistering.
You may need to correct pressure bar assembly properly. Reverse the medication pack and restart the process to deblister again.
It is recommended to use the different orientations of the medication pack to be deblistered such as horizontal position rather than vertical.
It is also recommended to cut the blister pack before introducing it into the deblistering machine.
If calibration of deblistering machine is not done properly then deblistering content may become slightly chipped and crushed by unit. For this, recalibration of the unit is required for medication before continuing the further deblistering process. Moreover, the unit must be swipe off any debris that has lodged in the extractor.
13.What do you know about the conformity assessment of the deblistering machine?
The conformity testing of deblistering machine determines their technical and services parameters that comply with international quality standards. For instance:
cGMP- Compliant:
Deblistering machines offer high safety standards and are the most demandable tool for the deblistering process. The entire structure of the deblistering machine is done with stainless steel, therefore it offers a high degree of hygiene, and sterilization that diminishes the risk of developing microbial growth or cross-contamination.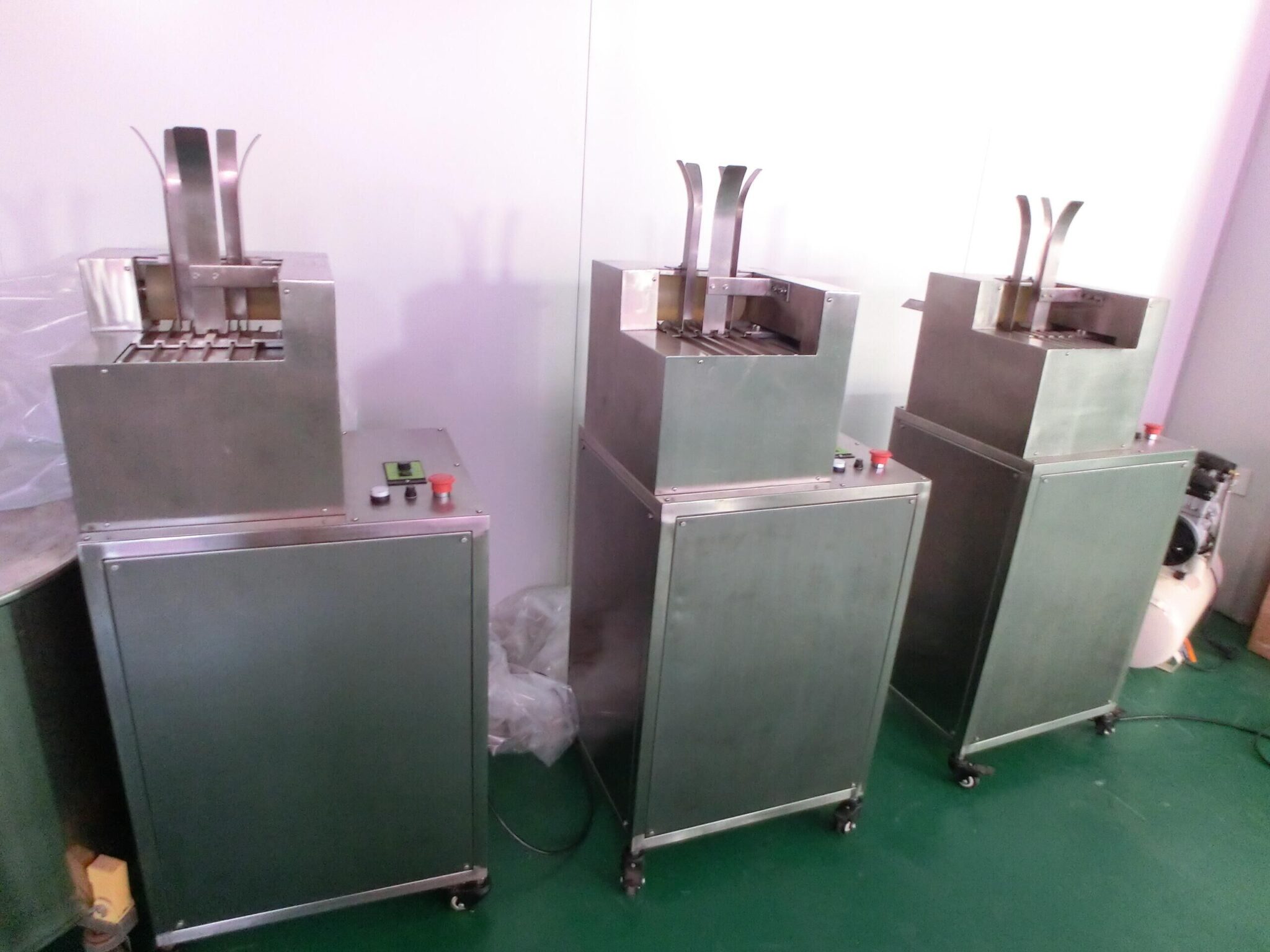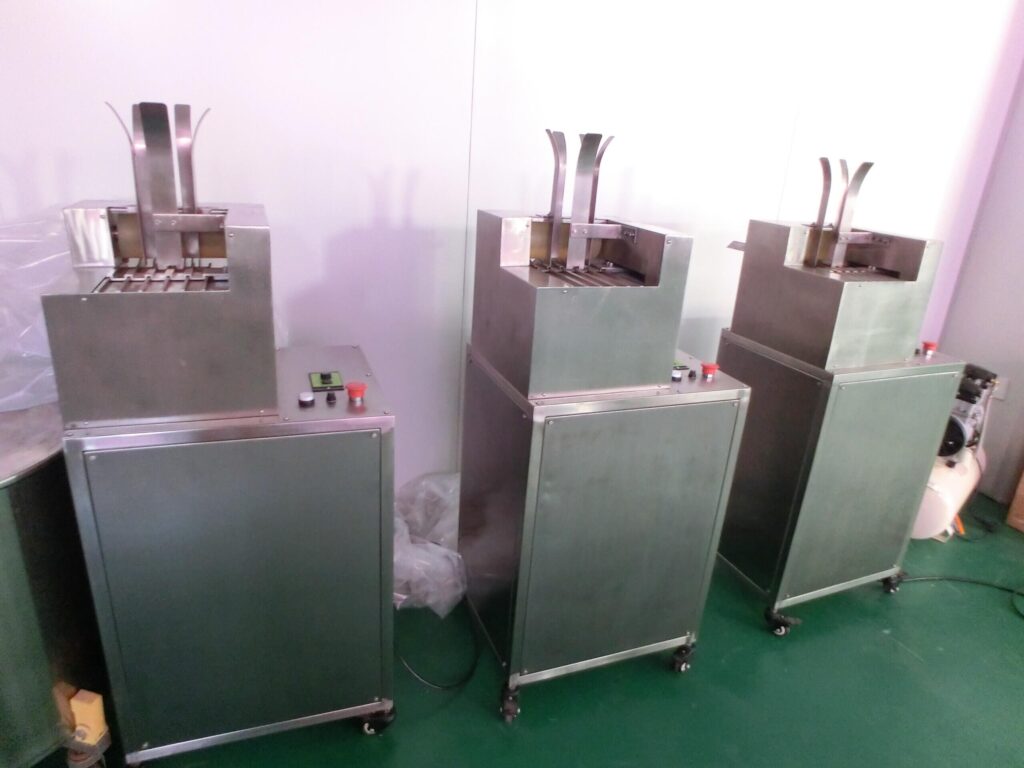 CE
Deblistering machine is CE certified machine that ensures the working procedure of this machine is meets all required quality standard for safety and health.
CCC
Deblistering machine is CCC approved machine that ensures all electrical components of this machine are safe and secure for the consumers.
Conclusion

Growing emphasis on clinical, pharmacy, research and development units of the pharmaceutical industry has anticipated boosting demand for innovative deblistering machines.
Automatic and semi-automatic deblistering machines have allowed eminent customization according to consumer requirements.
Furthermore, the emergence of the surprising COVID-19 pandemic also opened an extensive horizon of opportunities to deblistering machine manufacturers in the market. Hence, deblistering machine provides a high degree of automation for the pharmaceutical industry and associated areas to treat blister pack products.
CONTACT US
Tell us your raw material and project budget to get quotations within 24 hours.
WhatsApp Us: +86 189 7157 0951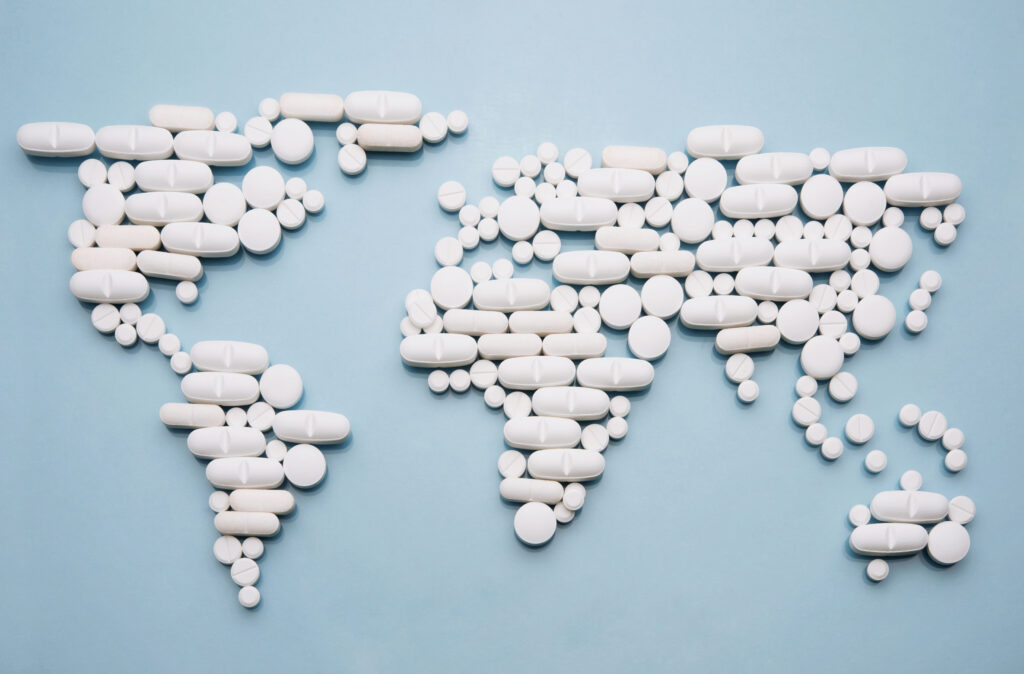 Tell us your material or budget, we'll reply you ASAP within 24 hours