Your Cost-effective Stick Packing Machine
Various bag seal patterns
Automatic feeding systems
Reliable weight control
Compact,easy maintenance
Aipak Stick Packing Machine
Aipak Stick packing machine is a machine that forms,fills and seals pouches and sachets in an automatic process.It is specially designed to package granular, powdered and liquid products, or single use packaging of free flowing products,such as sugar, salt, black pepper, ketchup, mayonnaise, honey, mustard, nescafe, instant coffee, instant soup, grains, liquids, viscous materials, powders, dairy products, frozen water products.A wide range of options and sizes are available,varying from 17mm to 50mm in width,50mm to 180mm in length,which enables you to make different sized portions for different purposes.
Aipak Stick Packing Machines
Aipak APK-220 single lane stick packing machine is available in 1 lane and 2 lanes,depending one the customer required speed and bag width.The machine can automatically complete the multi column quantitative measurement,automatic filling,automatic bag making,sealing,cutting,printing production rate and others functions.
Auto Film-aligning System
Accurate filling,less deviation
Servo pouch-pulling system
Aipak APK 2-220 stick packing machine is suitable for packing various powder, such as coffee powder, cocoa powder, milk tea powder, milk powder, medicinal powder, solid beverages, etc.It has been widely used in food, beverage, condiments, medicine, daily chemical and hardware industry. Applicable to packing puffing snacks, granules, tea, toys, powder, liquid, sauce, paste, cream and so on.
Easy to adjust sealing pressure
Stable pouch pulling with less deviation
Large torquemoment qualified for full-load running
Aipak APK 4-480 Multilane stick packing machine can provide you with complete powder packaging system for all of your powders and granulares, whether dusty, free flowing, or non-free flowing. It can package instant coffee,tea, energy drinks, medical powder, flour mixes, spices, drink mixes, sugar,artificial sweeteners, nutraceuticals and pharmaceuticals etc.
Electronic control components
Customized bag former
Stable pouch pulling with less deviation
Aipak APK 6-480 multilane stick packing machine include granule filling machines, weighting machine and sealing machine that can support many types of bags tailored to your specific demands.It has been widely used for packaging powder matericals such as sugar, salt, seasoning, medicinal granule, healthy granule ect in the industries of phamacy, food and agriciltural chemicals.
Large touch screen,convenient to operate
High precision and fast speed
Photoelectric tracking system
Aipak APK 8-480 stick packing machine is suitable for many kinds of liquid products, such as ketchup, chocolate, mayonnaise, olive oil, chili sauce, honey, drinks, jelly, medicine, shampoo, cream, lotion etc.According to customer needs,the bag types can be changed:back side seal, ,three sides seal ,four side seal,specical bag seal as per requested.
High precision photocell sensor
Stainless steel contact part
Sever motor drawing film, position accurately
Variety Of Packaging Style For You To Choose
Aipak Stick Packing Machine Application
Aipak Stick Packing Machine Videos
Stick Packing Machine: The Ultimate Buying Guide In 2023
When it comes to your convenience, no one can surpass the stick packing machine. Stick packing is a unique way to pack and attract consumers.
If you're planning to procure this incredible machine for business. Then you're at a good place; we will highlight parameters such as applications, benefits, components, growth, troubleshooting, profitability margin of this machine.
Add a header to begin generating the table of contents
1.What is a stick packing machine?

A stick packaging machine is user-friendly single and multilane equipment utilized for filling many types of products in a rectangular and designed stick packs. This machine is intended to offer you a high-performance packaging process suitable for various production sectors.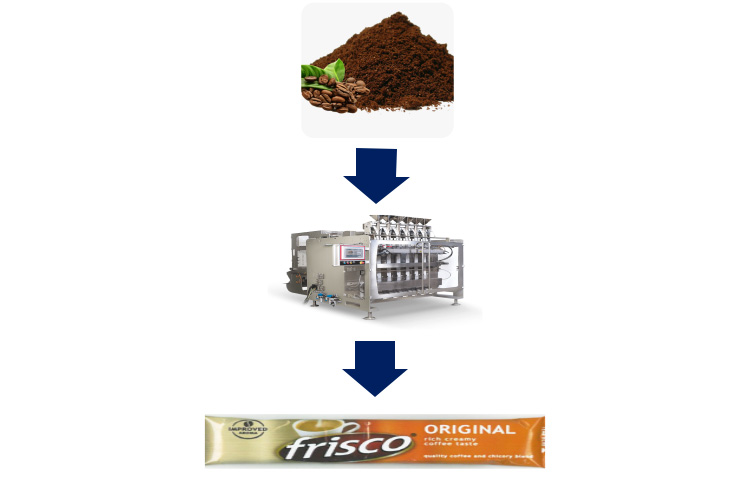 You may find different lanes, for e.g., single, and multi-lane stick packaging machine. This is because to meet customer requirements. They are swift and rapid to give up to 600 stick pack per minute.
The kind of products deal by a stick packing machine are:
Granules
Dry Powders (Medicated and Non-Medicated)
Tablets
Liquid or fluid
Viscous products
Medical tools
Swabs

Granules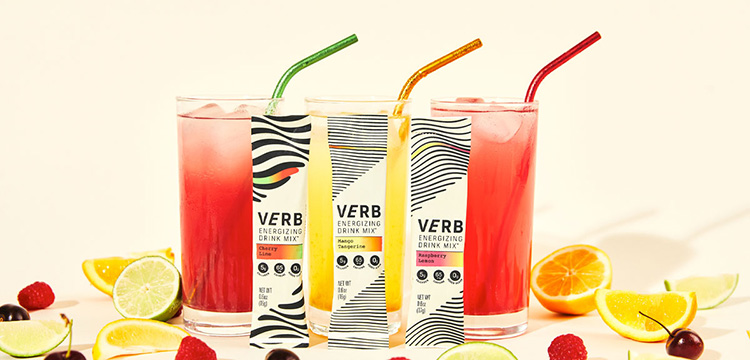 Powders (Medicated and Non-Medicated)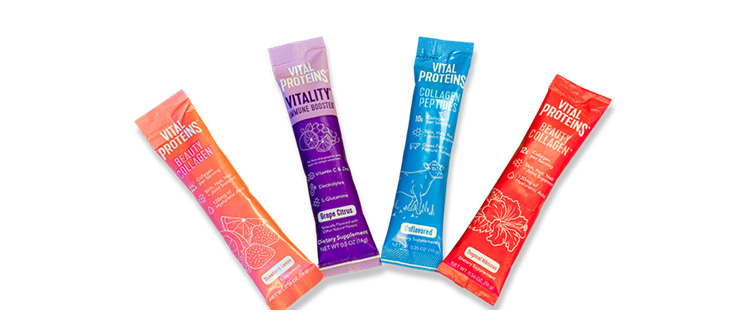 Tablets and Capsules

Fluid and Viscous Solution

Medical Tools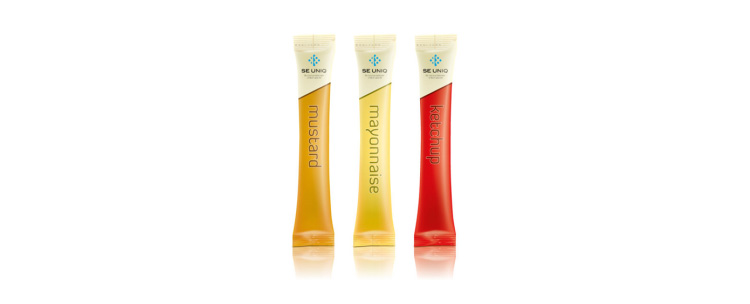 Food  Products
2.What are the industrial applications of a stick packing machine?
A stick packing machine is a high quality and flexible machine. It is employed in the pharmaceutical, food, agricultural, chemicals, and many other fields that we will highlight in this section:
Ⅰ.Food Industry
The stick packing machine can generate elegant, single-use stick packages products such as:
sugar, salt, coffee, black pepper, ketchup, mayonnaise, water, milk, honey, coffee cream, milk powder, powder chemicals, and others.

Ⅱ.Chemical Industry
The chemical industry is the fast-developing industry in most countries.
Hence, this industry permits the production of different chemicals like:
diagnostics, research and developments, engineering, foods, and others. This machine has an important role to pack products like, viscous solution, car washes, surfactant, liquid soap, buffers, etc.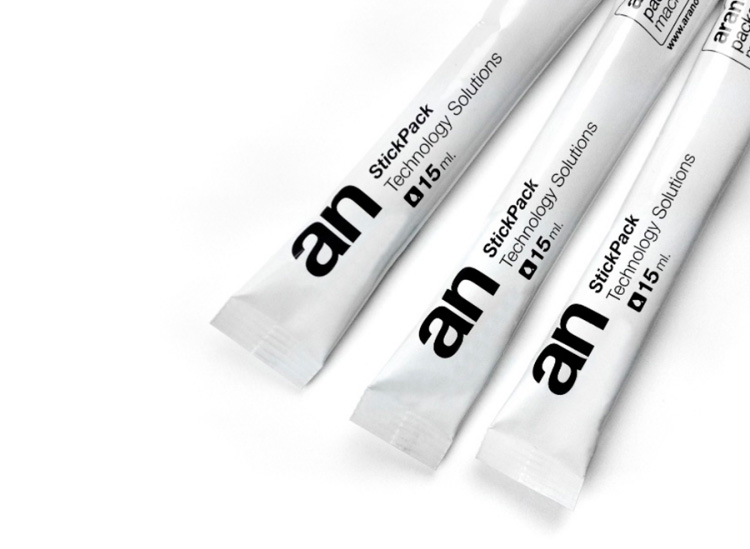 Ⅲ.Pharmaceutical Industry
The pharmaceutical industry determines, develops, manufactures, and markets medications to be delivered to patients.
Stick machines play a vital role in the packing of many drugs including chewable tablets, pharmaceutical powders, granules, (medicated and non-medicated), ointments, creams, lotions.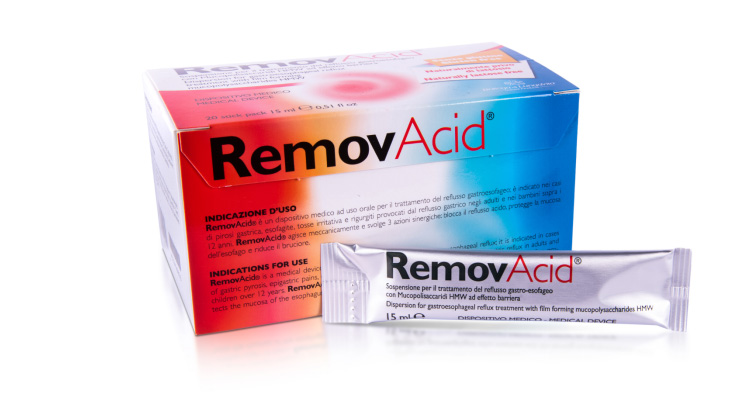 Ⅳ.Cosmetic Industry
In the cosmetology field, a company that produces cosmetics.
It is essential to pack everyday grooming supplies such as shampoo and beauty creams, as well as scents. The stick packaging is an attractive option for packing cosmetic for many female consumers.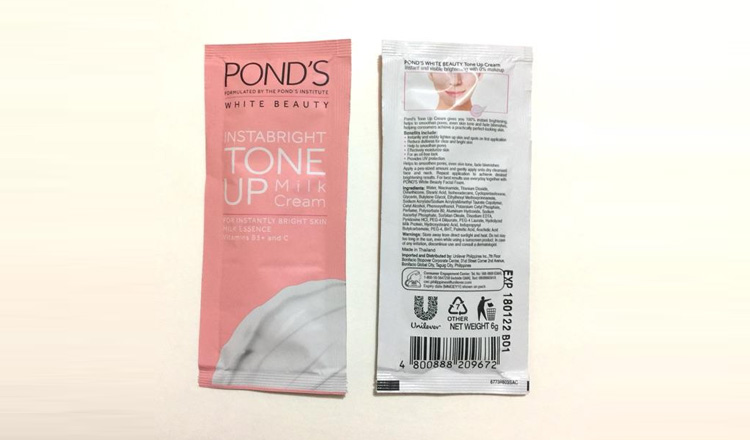 Ⅴ.Confectionery Industry
The single time use packaging system is the greatest option for the confectionery industry.
The confectionery industry is encompassed of three segments: chocolate, sugar confectionery, and gum products.
So, stick packaging is the market-grabbing idea for many manufacturers.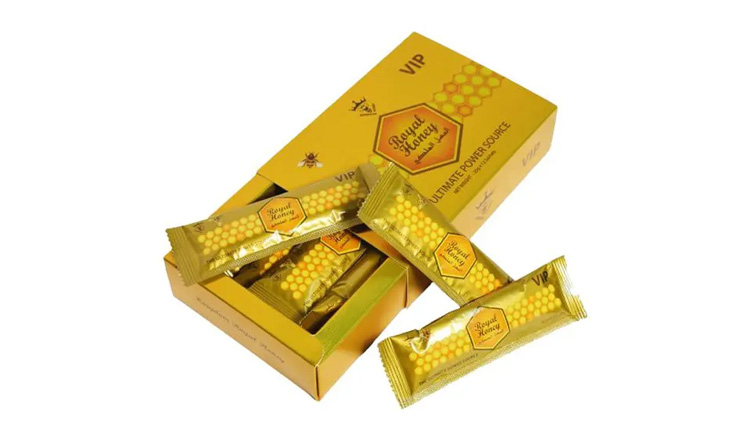 Ⅵ.Dairy Industry
Stick packaging machine is an important part of the dairy industry. It covers the packaging in the modernize and safest way. The stick packing machine is used to pack:
milk powder, condense milk, yogurt, butter, cheese, etc.

Ⅶ.Agricultural Industry
The packaging of agricultural enriching products is widely required in the agricultural industry.  This type of packaging requires the one-time use of agricultural seeds.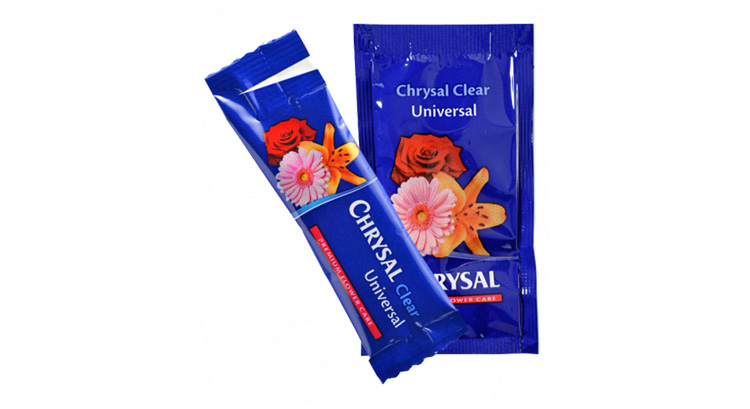 Ⅷ.Feed industry
The stick packaging for feed manufacture plays a central role in managing the turning raw agricultural products into animal feed.
In the manufacturing industry, fodder is created that is specifically prepared to fulfill the nutritional needs of a variety of animal species. These fodders are dispensed and transported safely in the form of stick packing.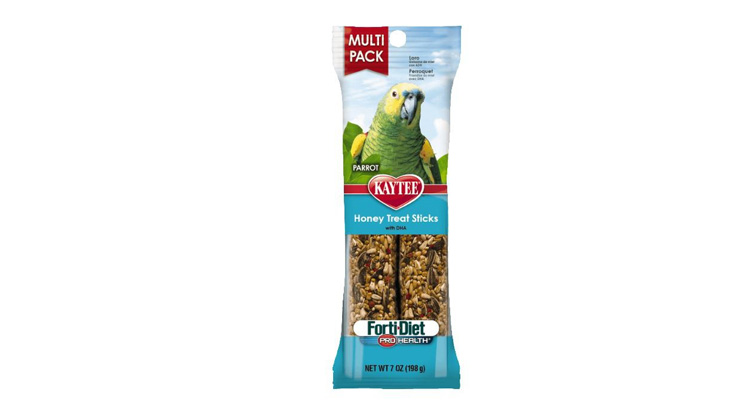 3.How will you benefit froma stick packing machine?
Stick packaging machine has numerous advantages and a most suitable technology for dosing and dispensing products.
Below are the prime benefits you will get from a stick packing machine.
Efficiently Works
A stick packing machine is enabling a perfect output by consuming low energy and labor cost.
High Accuracy
Control system by Programmable Logic Controller (PLC) high accuracy and adjusting range.
Compatibility
Compatible with the various production lines.

User Friendly
Simple, easy to access, and user-friendly machine.
Economically valuable
This machine requires a low maintenance and low production cost.
Time- Saving
A stick pack machine is a versatile solution for packaging in a very short time.
Labeling
This machine offers pre-printed artwork and identification.
Packaging made possible by this machine includes labeling as well as other information, such as shade or taste variant information.
Durability
The most important characteristic of stick packaging machines is their durability. Filling equipment are built to withstand the 24-hours operation.
Stick packs can be filled with a variety of items using various systems (volumetric, screw, and liquid filling). 
4.What are the basic parts of a stick packing machine?
Different components of stick packing machines work together for achieving operational efficiency. You should know about different parts of the stick packing machine in order to maintain their functional performance.
Some important parts in the stick packing machine are discussed below: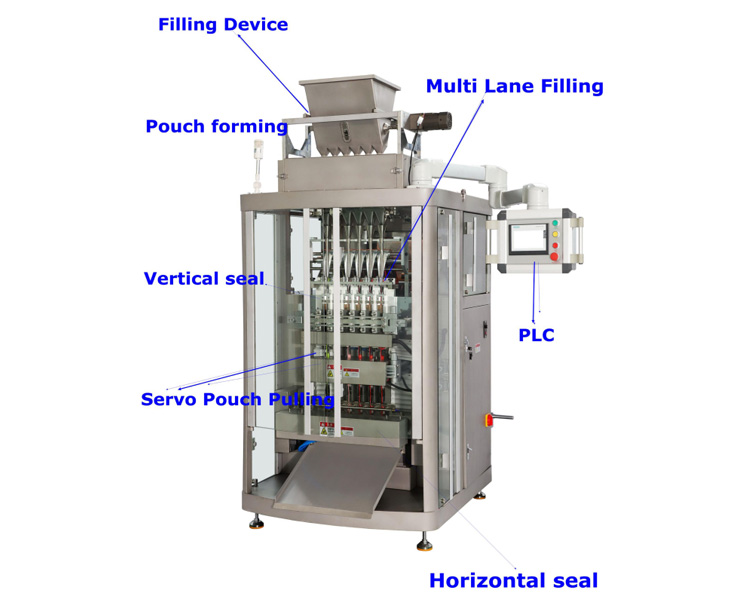 Ⅰ.Feeding Section
The feeding section or hopper and filling system introduces the product contained in machine and supplemented to stick pack
The product is loaded inside the hopper then transported to the filling station such as auger filler, volumetric filler, etc. (There are various types of filling system that we have discussed later in this article).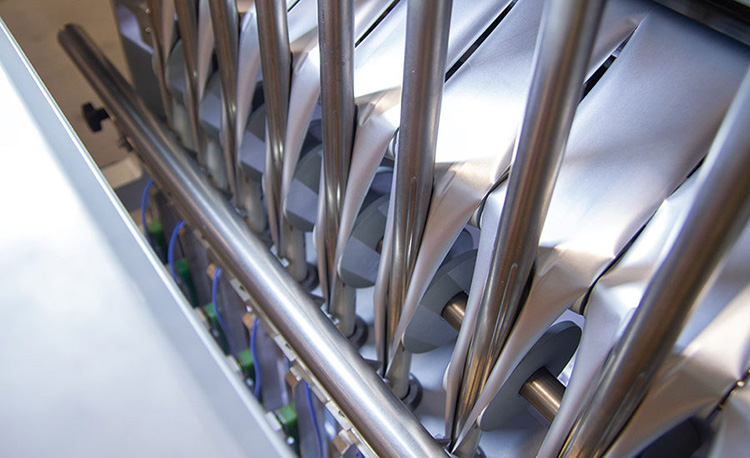 Ⅱ.Film Driving System
A film driving system holds a film holder shaft that has auto-centering functionality, driving shaft and adjusting roll to move a film.
Ⅲ.Rollers
These rollers are located at the lower portion of the machine and unwind the film from the rolling stock. These rollers aid in maintaining the film tension. For instance, nip rollers put pressure on film for holding the film under tension.
Ⅳ.An adjustable Bag Former
A bag former can be accustomed by turning the adjusting- knob.  So, that can pick your product with various sizes all in one set of packing machine.
Ⅴ.Cutting Knives
The film is passed to the cutting section also called slitter assembly where cutting knives are present. Cutting knives are the un-motorized part that slices the film into smaller strips. These strips form the basis of the stick pack.
Ⅵ.Forming Tube
This is the part, where a hollow stick pack is formed. The cut strips are folded around the forming tubes when these strips encounter the top part of forming tube.
Forming tube glues the two outer layers together.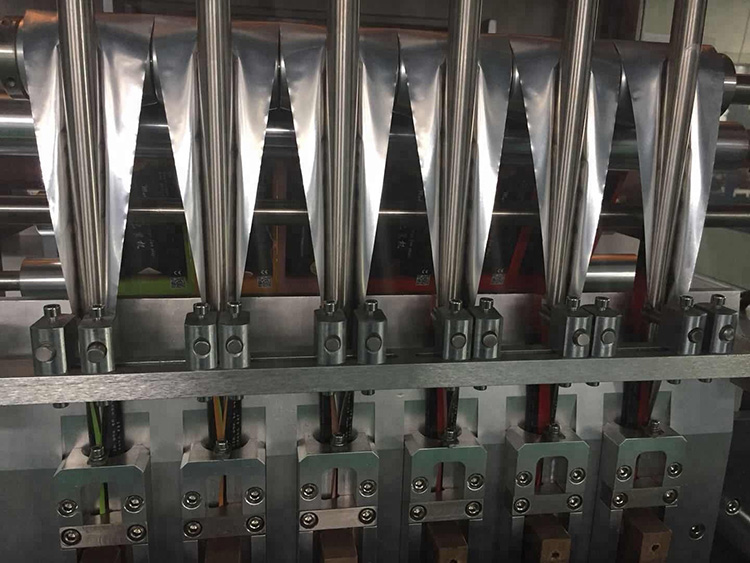 Ⅶ.Sealing Unit
The sealing unit of the stick packing machine consists of horizontal and vertical bars that seal the pack. These sealing jaws seal the edges of the packaging film thus avoiding product spillage.
Vertical jaws bond the sides of film layers while horizontal jaws glue the upper and lower portion of the film.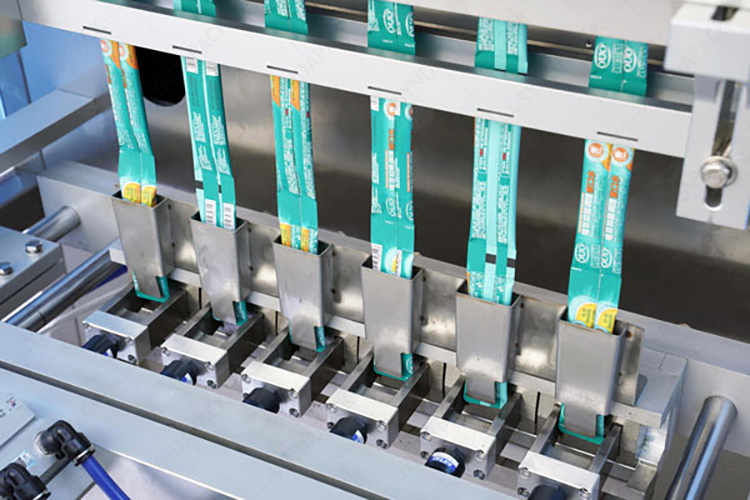 Ⅷ.Back Sealing or Center Sealing
There are two set of wheels located at the back sealing. One set drawing the film while other set presses and heats them.
Ⅸ.End Sealer
One set of sealing jaws with positioned adjusted know. While other set of top brush located at the end of sealer to support the end sealing as well as cutting.
Ⅹ.Auto-weighing
A stick pack machine is equipped with auto-weighing and lifting components which is utilized to weigh packaging products.
ⅩⅠ.Lifting Device
A stick packing machine is available with lifting device that support lifting of packaging content.
ⅩⅡ.Sensors
Sensors are essential in the proper working of the stick packing machines. These can detect if there is any anomaly in the operation of the machine.
These parts aid in the precise filling of products, maintaining the proper film tension and identifying the edge of the film. The sensors also prevent the spillage of film.
ⅩⅢ.Electrical Panel
An electrical system is composed of servo motors and drivers with PLC control unit to ensure accuracy, efficiency in packaging process.
ⅩⅣ.Touch Screen Interface
This touch panel is positioned at the side of the stick packing machine and used to set operational parameters. This is crucial in controlling machine operation.
You can also diagnose the error in machine parts on this interface.
ⅩⅤ.Printers
These components are optional and are utilized to print manufacturing information like ingredients, brand details, as well as expiry dates on the film.
ⅩⅥ.Conveyor System
A conveyor system supports carrying the material from one part to another section of the machine in order to facilitate a smooth process.
ⅩⅦ.Frame System
A-frame system facilitates strengthening to the entire machine system by holding them on its structure.
5.What is the working principle of a stick packing machine?
The working principle of the stick packing machine is similar to that of the sealing machine. Detailed below is the step-by-step guide of the stick packing machine.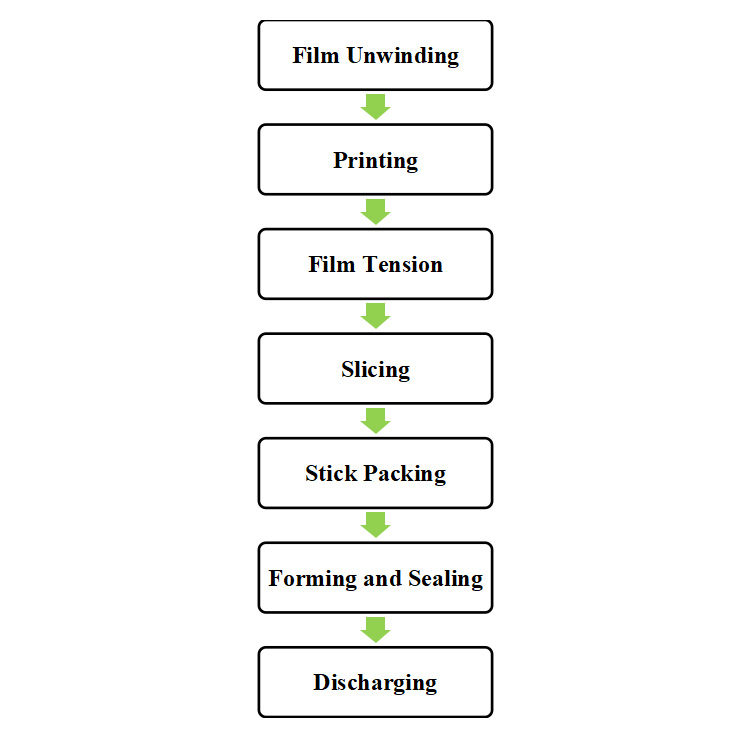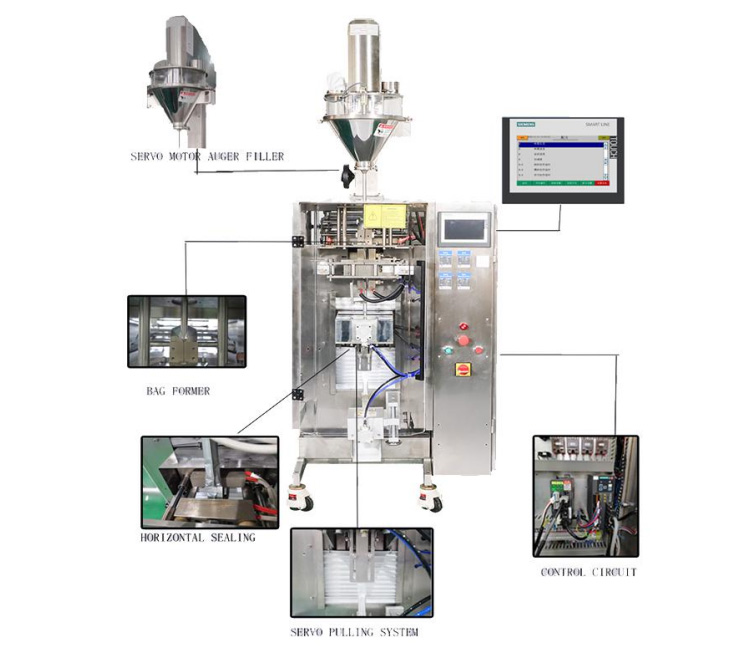 Ⅰ.The unwinding of the Film
In the first step, the film sheet which is rolled around the core called roll stock is unwound by the movement of sealing jaws that are present at the front of the machine.
Roll stock is usually placed at the bottom of the stick packing machine.
Ⅱ.Printing
Printing the film is an optional step. Date stamping device or printer places the graphics or marking like packaging date, expiry date, registration code, and logos on the packaging film.
Registration rollers and eye mark sensors aid in the accurate positioning of printing by considering the position of horizontal sealing.
Ⅲ.Film Tension
After printing, the film goes through the nip rollers that apply pressure on the film to maintain its tension.
The continuous movement of the dancer's arm in the up and down direction maintains the proper film tension while tracking sensors prevent the film from wandering away as it goes up.
Ⅳ.Slicing of Film
The film material is cut into strips depending upon the number of lanes present in the stick packing machine is the cutting section or slitter assembly.
Cutting knives are used to slice film into the smaller section as it passes through the assembly.
Ⅴ.Stick Pack Forming
This cut film or strips go by the forming tube, where these strips are folded around forming tube so that the final product is in the shape of a stick package. In the forming tube, the outer layers of film overlap each other.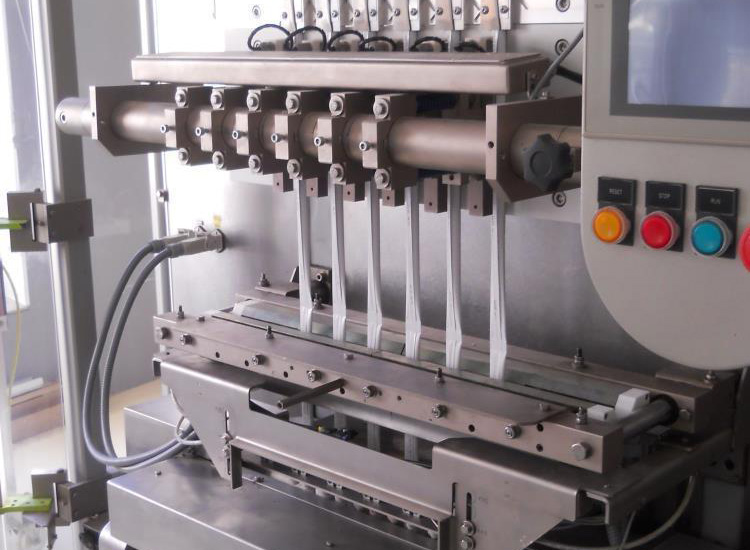 Ⅵ.Filling and Sealing
When the film stops moving, the vertical bars move and come close to the film, where these jaws make the vertical seal on the package.
The auger fillers and volumetric fillers measure the accurate amount of the product and place them into the stick pack while sealing jaws are closed.
After that, horizontal bars seal the top portion of one stick pack and seal the bottom portion of the next stick pack.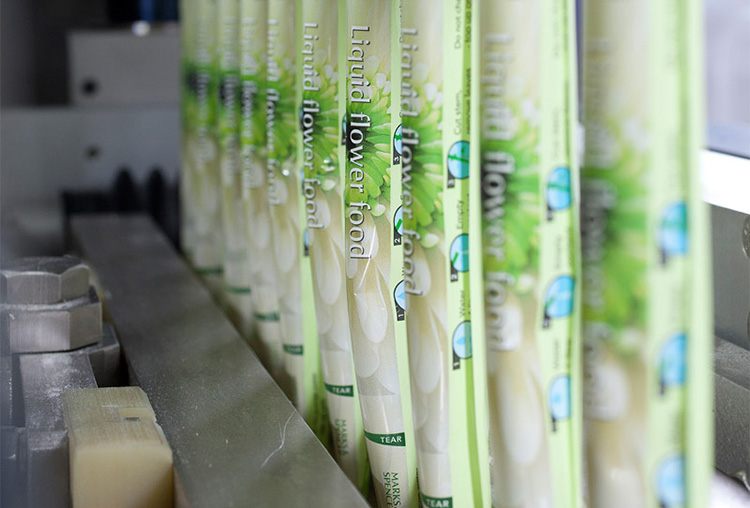 Ⅶ.Discharging Stick Packs
When the stick packs are sealed, the knife cuts the stick pack. These stick packs then go to the outfeed chute which places these packs into conveyors or receptacles.
6.How many types of stick packing machine are there?
There are a variety of stick packing machines available in markets and are used to pack various kinds of liquids and solid products.
There are two different classification bases of stick packing machines. These bases of classification are:
Ⅰ.Classification based on Automation
There are two types of stick packing machines based on the level of automation.
Semi-automatic Stick Packing Machines
Semi-automatic stick packing machine is more labor-intensive as in these kinds of machines, some processes like filling of products in the hopper and removing of packed sticks from machines are carried out by the machine operators.
Semi-automatic machines are not suitable for large production plants. You can increase the production capacity of the semi-automatic machines by increasing the number of operators that perform different functions on these machines.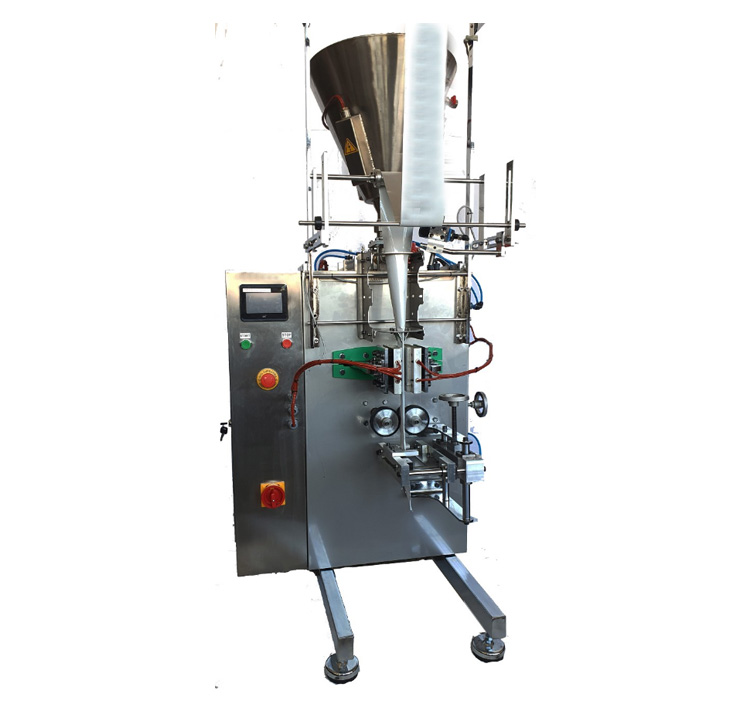 Automatic Stick Packing Machines
Automatic stick packing machines are equipped with state-of-the-art technologies that reduce human intervention in machine operation. In these types of machines, all the machine functions like feeding, film unwinding, filling, and sealing are executed by the machine itself.
You only have to program the operational setting on the machine interface, all the rest is the job of the machine.
These machines are more expensive than semi-automatic machines, but these machines increase the production capability of your manufacturing line.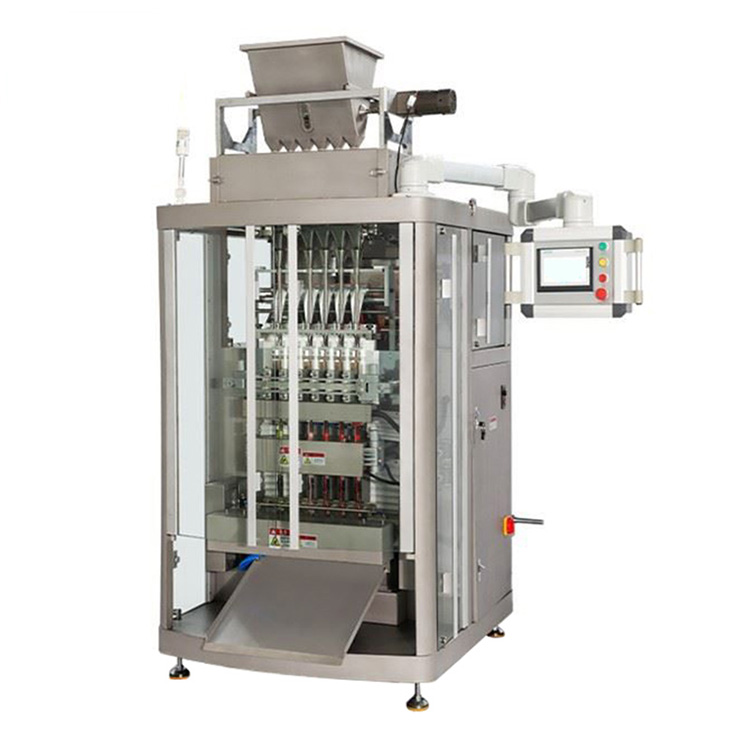 Ⅱ.Classification based on Design
There are two kinds of stick packing machines based on the design. These are:
Single-lane Stick Packing Machine
In a single-lane stick packing machine, there is a single lane or configuration in which the formation of stick packs and filling of products occurs. The film moves upward in a single vertical lane.
A single long pack is formed which is divided into different small-sized packs according to size requirements.
This machine is suitable for small productions that have minimal packaging needs.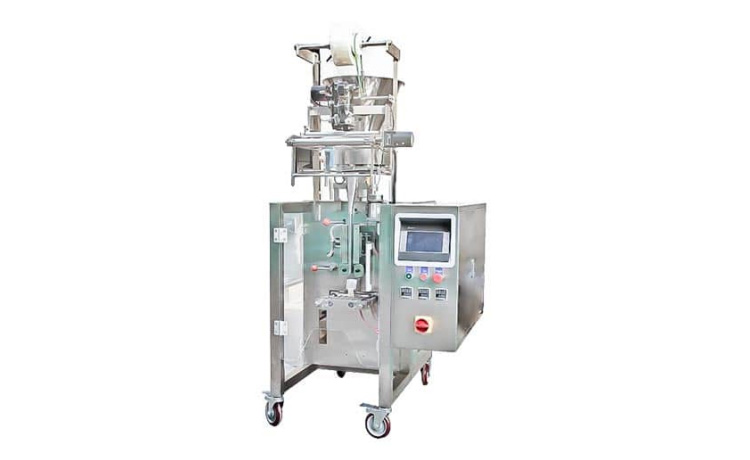 Multi-lane Stick Packing Machine
Multi-lane stick packing machine has several vertical lanes in which many vertical and horizontal stick packs are formed.
Different lanes are used to form the stick packs, fill the products, and seal these filled packs.
These machines are perfect for large productions as these machines boost the production capacity.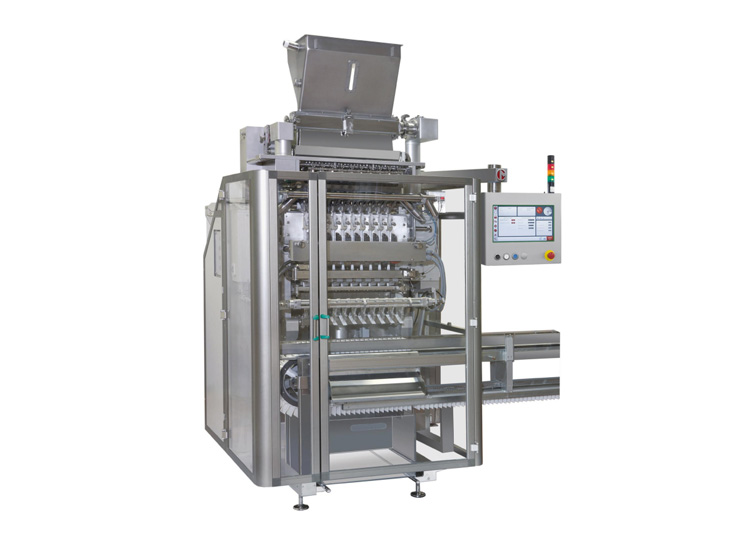 A stick Packing Machine
7.What is the difference between a stick packing machine and a pouch packing machine?
The stick pack machines are commonly vertical form fill seal packaging machines that offer you packaging in the form of stick pack. Whereas a pouch packing machine is also a versatile machine that packs a broad array of packaging material in custom pouches.
The choice between the pouch and stick packaging machinery is mainly based on the product type, flexible packing material, pack size, sealing method, and desired production speed.
| | | |
| --- | --- | --- |
| S. No | Stick Pack Machine | Premade Pouch Packing Machine |
| 1 | Stick like packaging that can make fin seal and envelop seal. | Premade or preformed pouches with various pouch formatting (stand up, flat,  gusset, etc.). |
| 2 | Mostly vertical setups | Vertical and horizontal both are available |
| 3 | Stick packing machine is suitable if you require you have longer run, and consistent shape and size products. | Premade pouch packaging machine is suitable if you require various pouch size, shapes and change over at many times in a day. |
8.Difference between a single-lane stick pack machine and a multi-lane stick pack machine?

| | | |
| --- | --- | --- |
| S. No. | Single Lane Stick Packing Machine | Multi-Lane Stick Packing Machine |
| 1 | There is a single lane configuration for the formation of a stick pack. | There are multiple vertical lanes where vertical and horizontal stick packs are produced. |
| 2 | Ideal for small production. | Ideal for large production. |
| 3 | Economical equipment. | Multi-lane stick packing machine is an expensive machine. |
| 4 | Compact, smaller structure. | Machine with various features, with multi lanes, accommodates a wide range and sizes. |
| 5 | An excellent option for business starts up | Excellent for high capacity and larger business as they offer 4 lanes, 6 lanes, 8 lanes, and 10 lanes working capacity. |
| 6 | This machine can run single production at each time. | Machine working production is equal to multiple single-lane stick pack machines at one time. |
9.What are the characteristics of various stick packaging and its required machines?
At the stick pack format level there is also unlimited varieties to choose from.
We can tell you how different types stick pack can offer creative solution to precise needs.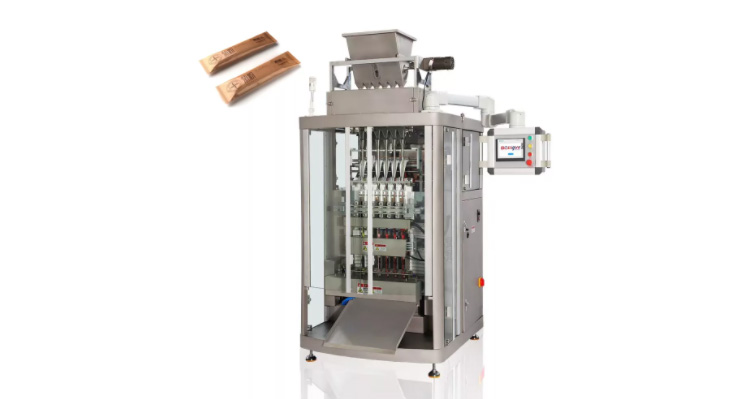 Ⅰ.Lap Seal Stick Pack

A lap-seal is also called as 'overlap seam'. In this seal, an exterior film is wrapped over an interior side. You can choice sealing depending upon type of material.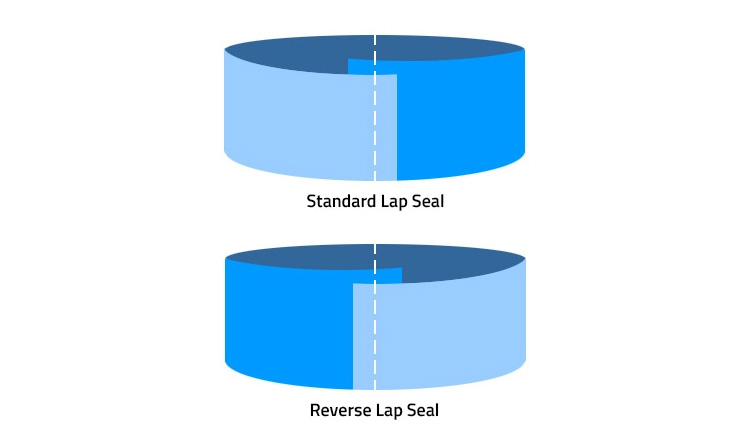 Type of Stick Packing Machine
A multi-lane stick packing machine forming tubes are capable to generate different standards lap seal.

Ⅱ.Fin Seal
A fin-seal is high speed process sealing also known as flow wrapping. A seal is created at two edges, along with a middle of a backpack.

Type of Stick Pack Machine Required
A multi-lane stick packing machine forming tubes are capable to generate different standards fin seal.
Ⅲ.Twin Pack Stick Packing
This type of packaging is suitable for packaging a complementary item together on a same stick. This is often used in food and pharmaceuticals.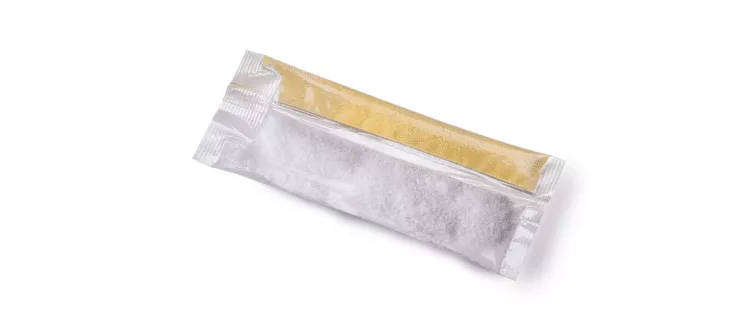 Ⅳ.Shaped Stick
A stick packing machine is specially designed for making shaped stick packs which is ideal for brand differentiation and easy content dispensing. This is best stick packing design for product distinction such as food, pharmaceuticals, and cosmetics.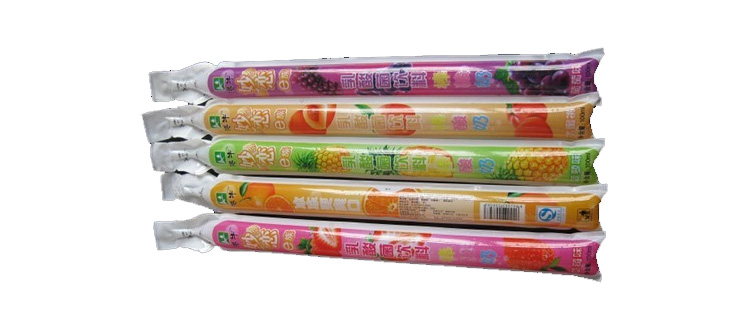 Type of Stick Packing Required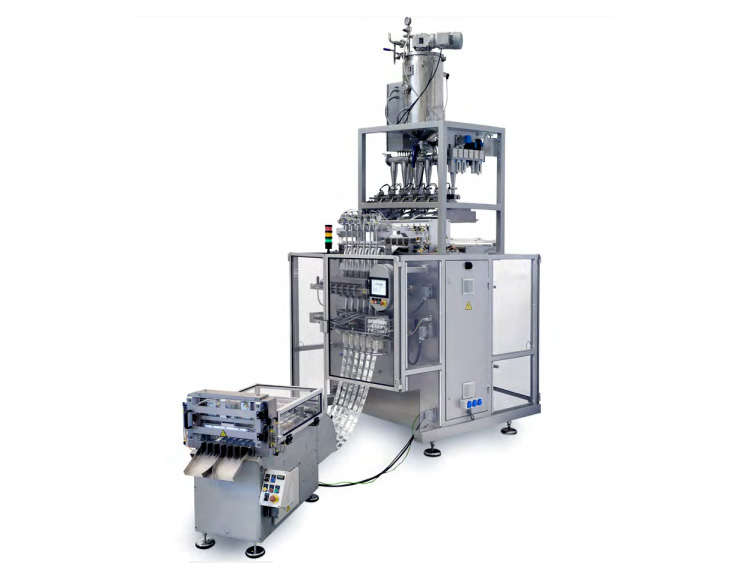 A multilane stick packing machine that offering you lap seal, fin seal and shaped stick packing. Where major contributing parts include die cut, lanes for shapes cut and photocell.
Ⅴ.3- Sides Seal
A three-side seal stick pack formatting comes with one opened end (for filling) and three sides sealed. This type of sealing is ideal choice for your brand and retail purposes for preserving the product freshness.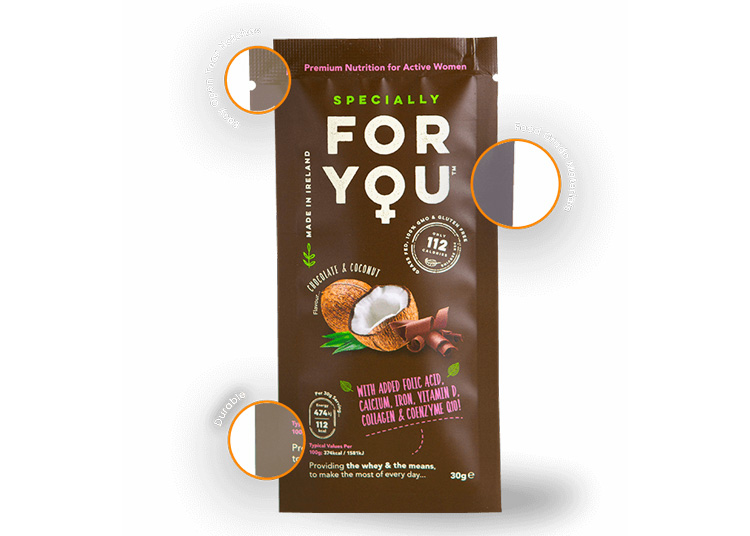 Type of Stick Pack Machine Required
Single Lane and multi- lane stick pack machine can form a three-side sealing format for stick packs.
10.How to choose the most suitable stick packing machine?
According to production lines stick pack machines are of various types:
Stick Pack Machine Designed for Low Production
If you have small production line, or a newbie in the field of stick packaging.
Stick Pack Machine Designed for Low to Medium Production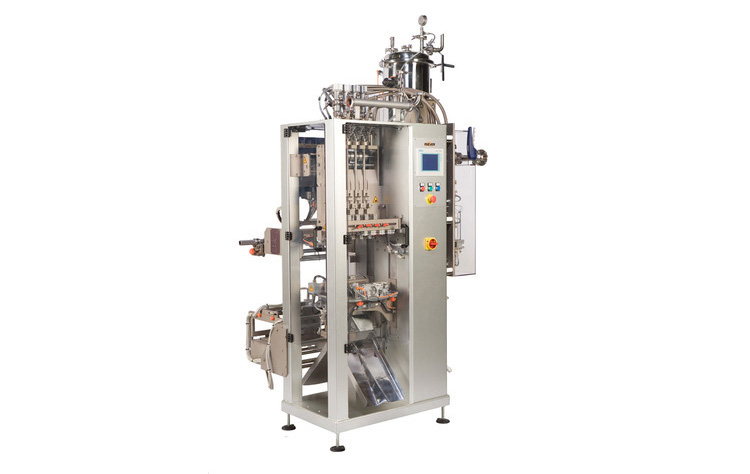 If you have low production, we recommend you stick pack machine designed for low or medium output. For instance, laboratory or small businesses. A standard version available in market composed of 3 lanes to 7 lanes.
Stick Pack Machine Designed for High Production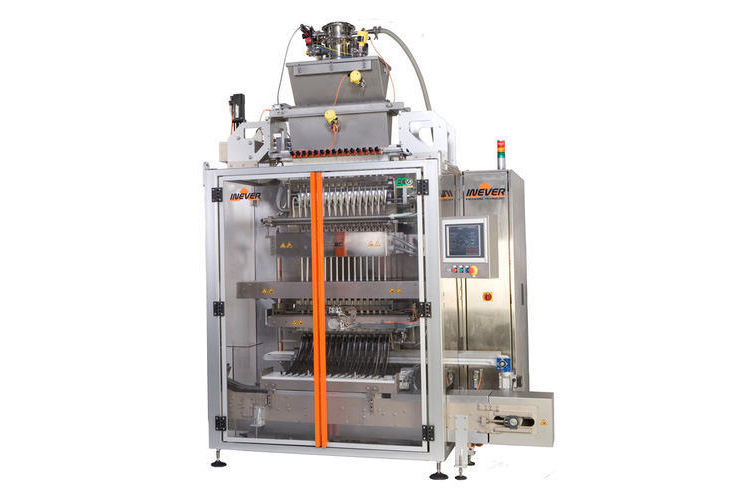 If you've high production rates you must need stick pack machine designed for high production mainly in pharmaceutical industries. This machine is multilane equipment that features 6 to 15 lanes with additional accessories to give you superb productivity.
11.How should you choose the most suitable filler for you stick packing machine?
You may choose the most suitable fillers as your various products to be packed:
Liquid Fillers
A liquid filling system is comprised with a sensitive pump that intricately offers all kind of filling such as liquid gels, viscous material like paste, lotion etc. The liquid fillers are utilized in food, beverages, pharmaceutical, veterinary, etc.,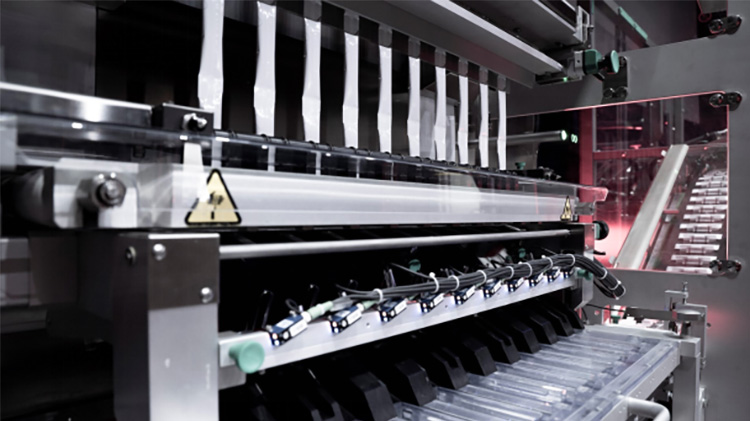 Auger Fillers
An auger filling system is suitable for products like non-free flowing.  The filling procedure is achieved by rotation of stainless-steel screw by servo motor. The number of rotations is based on quantity of weight assigned for each packet. Auger filling system is ideal for packing, three-in one coffee, coffee creams, hot chocolates, pharmaceutical powders.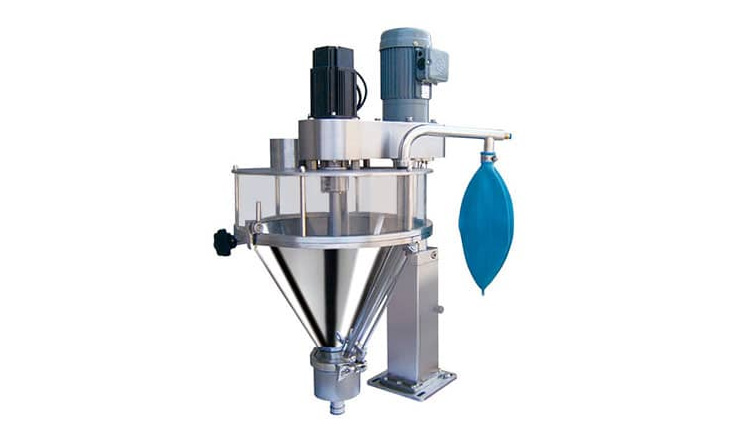 Volumetric Fillers
This filling system is utilized for free-flowing and non-dusty powders such as brown sugar, white sugar, stick pack for sweeteners, and various kind of spices.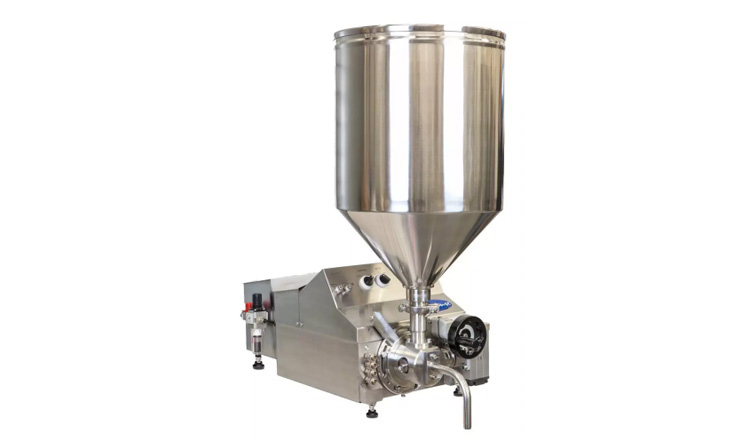 Tablet and Pill Counters
For pharmaceutical and nutraceuticals industries such customization is required for tablet, capsules, pills counting and packing.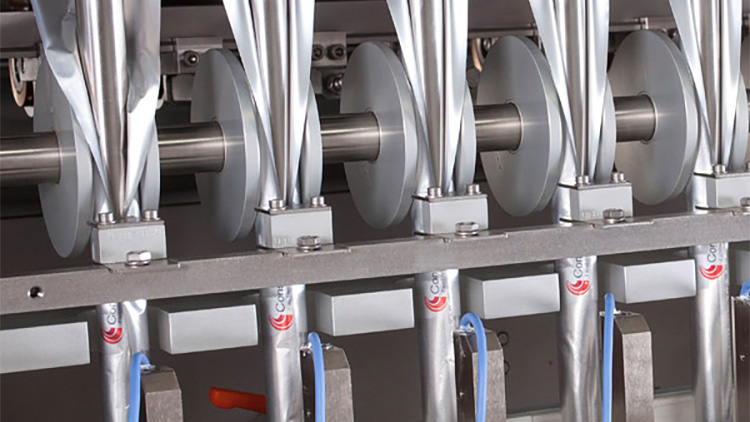 12.How a stick packing machine is ideal for your brand?
A stick packing machine is ideal for your business due to certain factors:
Aseptic Production
A stick packaging machine offers aseptic production due to lesser contact with filling material. You can rely on this machine for aseptic production.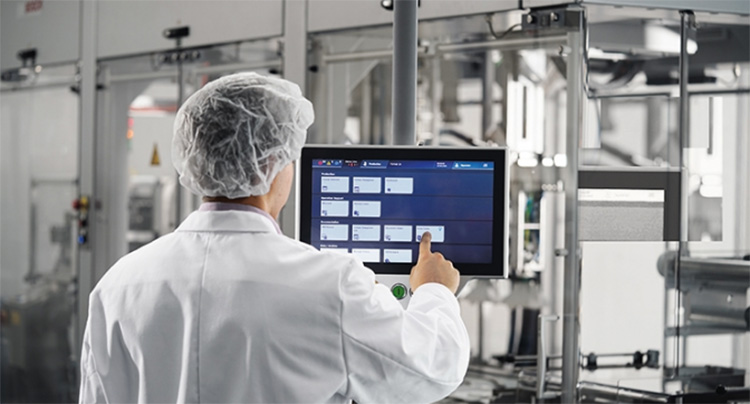 An Astonishing Technology
A stick packaging machine offers extra-ordinary automation, innovation, and technology that gives rapid and essential features for your business.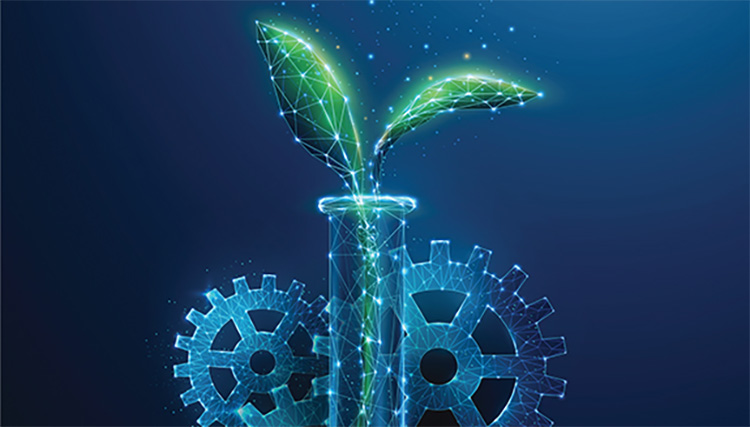 Enhances Your Production
A stick packaging machine leads to enhancing your production since various features offer with this machine such as single-lane or multi-lane.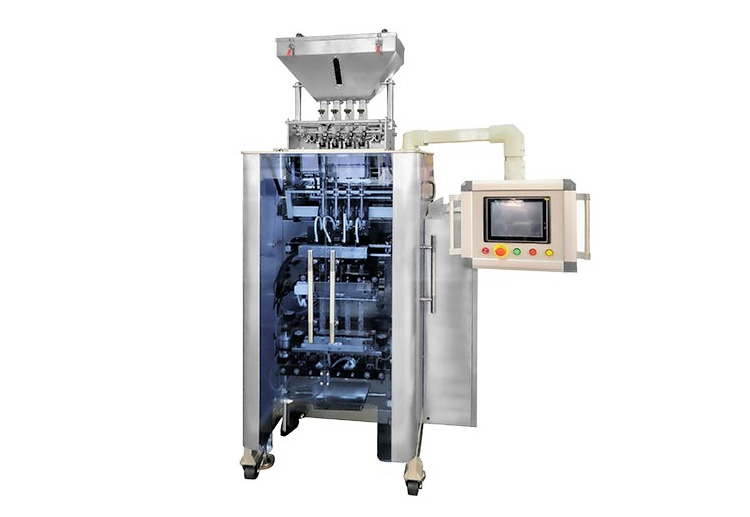 Fast Format Maker
An automatic stick packing machine works for a long time without requiring an operator, as you can feed protocol in times input. This machine guarantees you ready accurate and rapid turnaround time.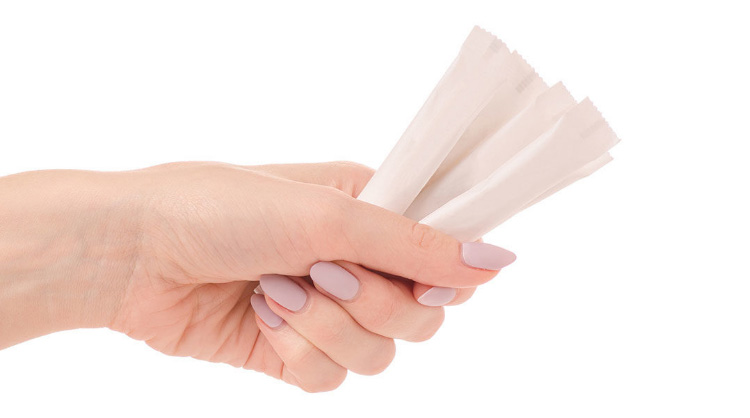 Excellence Packaging
A stick packing machine features excellent packaging with appealing stick packs.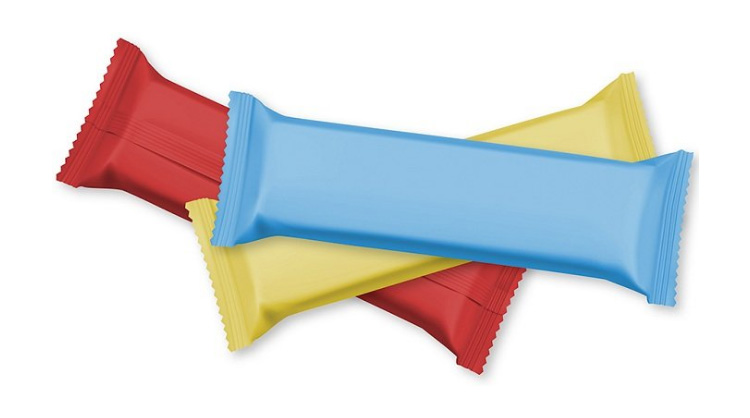 13.What are the major consideration factors to follow before buying a stick packing machine?
You may encounter difficulties when purchasing a new stick pack packing filling machine.
Especially if you're looking for the best packing machine to help you grow and expand your business.
The basic consideration factors to buying the machine must include the following points:
Automation System
Automation systems are required for speedier growth. It is possible to buy machinery that can fill numerous sizes of stick pack packets. The importance of investing in a system that can detect and reject empty stick packs.
The machine runs smoothly and has nice controls. Choose a machine that is easy to use.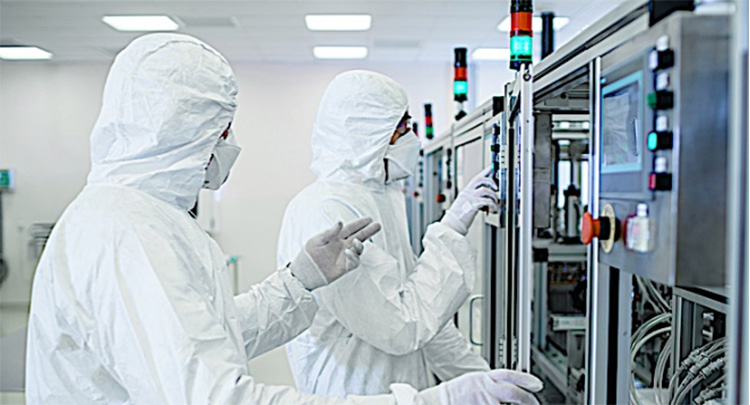 Reliability
You should also seek a machine that will allow you to print your own stick pack tubes, as this is a vital aspect of the manufacturing process, and you will need to know what is packaged in each tube.
This machine will be able to print on your tubes for you, so look for one that has this capability.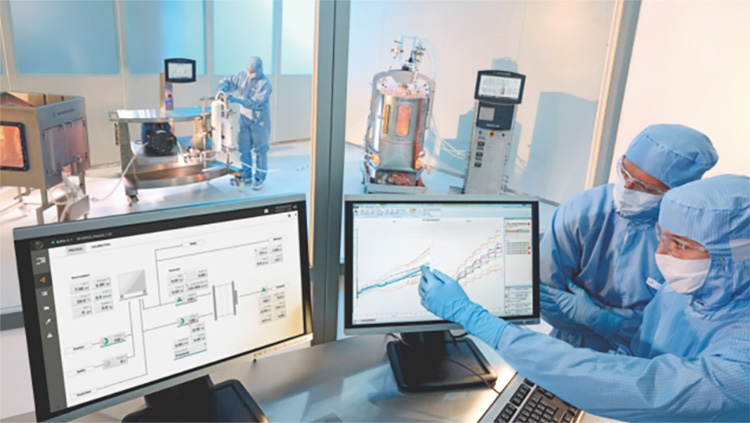 Economical Friendly
When purchasing a stick packing machine, several elements must be considered, including the cost, technical specifications, flexibility in usage (various product packet change times), labor force demand, the internationality of the products utilized, and energy consumption.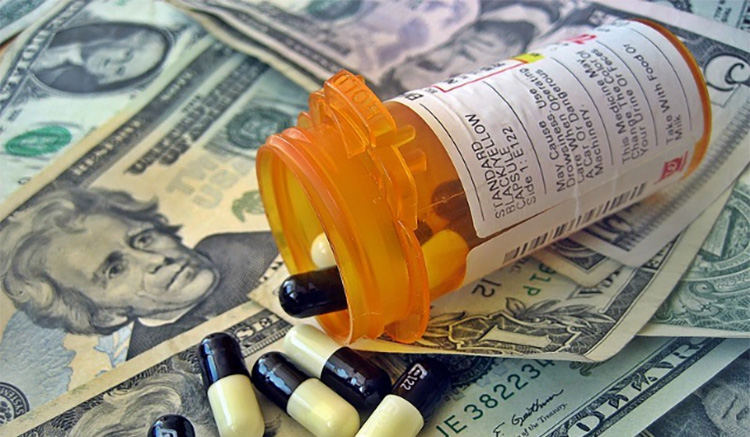 Competitive Vendor
Instead of focusing on the expense of equipment, you should focus on the quality of the product.
A competitive vendor always provides excellent services, machinery, and pre-and post-sale services, including satisfactory transportation, installation, and other related services, among other things.
14.How to clean and maintain a stick packing machine?
You can lessen the impact of equipment failure and preserve the bottom line simply by ensuring the routine cleaning and maintenance.
Here's an outline for common cleaning performance and maintenance.
Cleaning
Remove the forming tube for cleaning. This is always recommended to clean this component after dismantling rather still attached.
Monitor if heat- jaws are dirty. If they are then removing the knife prior and clean the front face by using a light cloth or water (if required). You must take care of PPE because jaws and knife are most often hot.
Clean all stainless-steel guards using hot water and wipe out dry.
Wipe rollers and connecting guards, and rods.
Refit the dismantled components.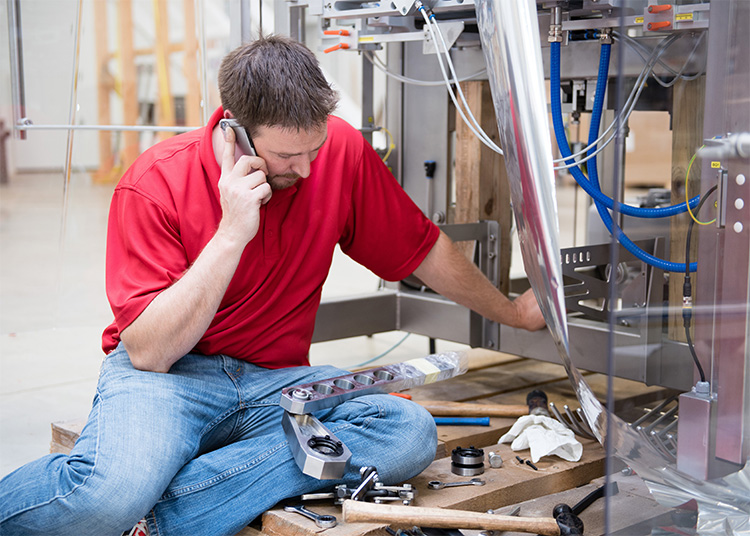 Maintenance
There are certain categories of maintenance:
Preventive Maintenance
Preventive maintenance of stick packing machine is carried out to avoid failure on a regular basis. For instance, routine assessment, reporting of equipment concern, part replacement before it fails.
It helps you to:
Cut your cost
Improve efficiency
Boost reliability
Improve lifespan
Breakdown Maintenance
This maintenance involved with only performance when any item fails, and it is deemed necessary to carried out. For e.g., replacing worn out part.
It helps you to:
Lower the risk of unplanned downtime
Boost production
Corrective Maintenance
This is carried out in order to repair or restore part of machine that is still operational but will not be able to reach your demand.
It helps you to:
Boost worker's security
Extend machine span life
lowers number of emergency maintenance.
Maintenance Tips for Stick Packing Machine
Inspect your machine routinely.
Upgrade your machine time-to-time.
Select a trustworthy stick packing machine manufacturer or supplier to provide technical support during machine malfunction.
15.How to troubleshoot a stick packing machine?

Troubleshooting is an important aspect of a stick packing machine. By knowing how to resolve the errors in the machine running you can prevent delayed downtime in production and unnecessary worry.
Some tips are given below for troubleshooting your stick packing machine.
Ⅰ.Sealing Jaws are not working
The sealing bars could not open.
Reason
Reduce air pressure
Improper working of jaw assembly
Fault in the piston sensor
Solution
Increase the air pressure
Repair the jaw assembly
Replace the piston sensor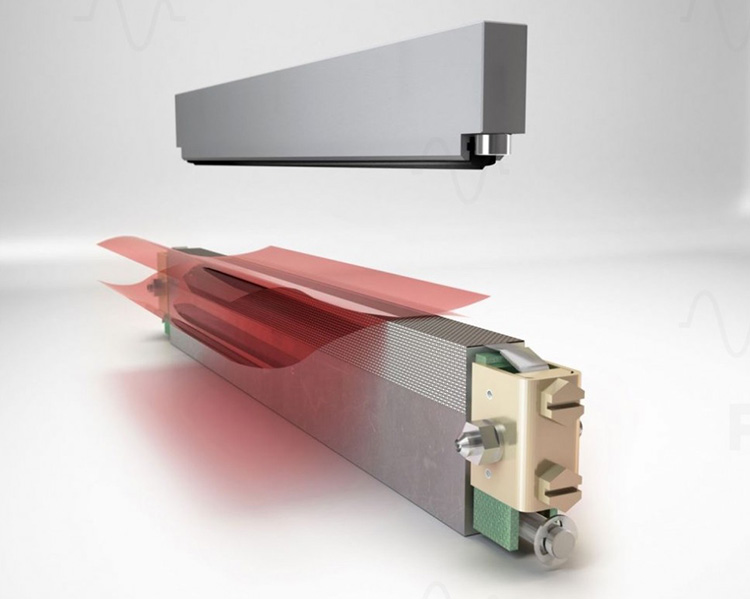 Ⅱ.Out of range sealing jaw temperature
The programmed temperature and the real temperature of sealing jaws do not match
Reason
Sealing jaws are inadequately heated.
There is an error in PLC
The temperature sensor is old.
There is a problem with the heating device
Damaged fuses or breakers
Solution
Properly heat the sealing jaws
Check PLC for fault
Replace the temperature sensor
Check the heating device for error
Get new fuses and breakers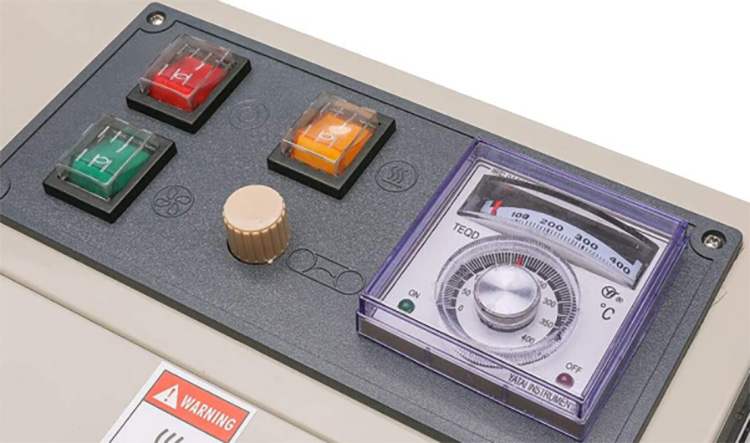 Ⅲ.The machine does not start
The stick pack machine fails to operate.
Reason
The motor of the machine does not run
Solution
Check the main fuse
Check for the loose wire connection
Check the motor heaters
Ⅳ.Packaging material tracking is not working properly
The film is not moving through the machine
Reason
Uneven winding of roll stock
Misalignment of rolls that process the film
Solution
Use the new roll stock
Fix the misalignment of processing rollers.
Ⅴ.Film tearing
Sometimes the film gets a tear or slips as it moves along the machine
Reason
A film under high tension
Solution
Fix the brakes so that there is proper film tension
Roll stock should be delivered in a smooth way.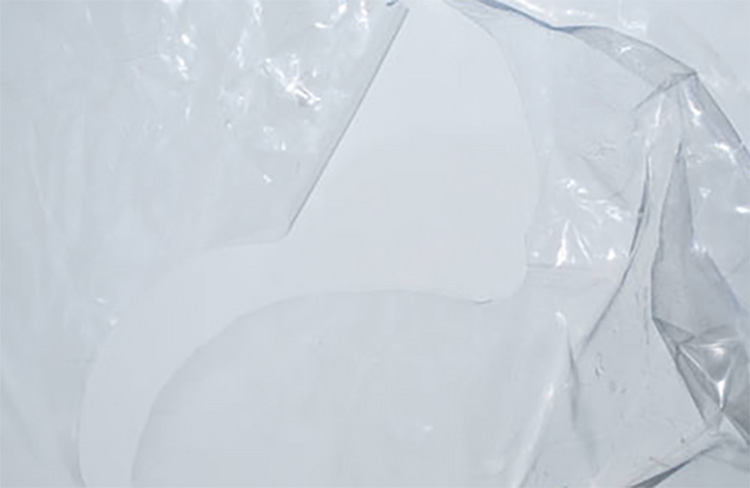 Ⅵ.Marks on the packing film
The marks, creases, or wrinkles are seen on the film.
Reason
Excessive wear and tear of forming tube
Solution
Replace the old forming tube
Ⅶ.Poor Sealing
The seal bonds become loose
Reason
Inadequate sealing temperature
Heating elements are damaged
Solution
Increase the sealing temperature
Repair or replace the heating elements

Ⅷ.Flex cracks
These are minor breaks in one or two layers of film material
Reason
It is due to mishandling during processing and shipment
Solution
Proper care should be taken while handling and shipping the stick packs
16.What is the future prospect of stick packing machine?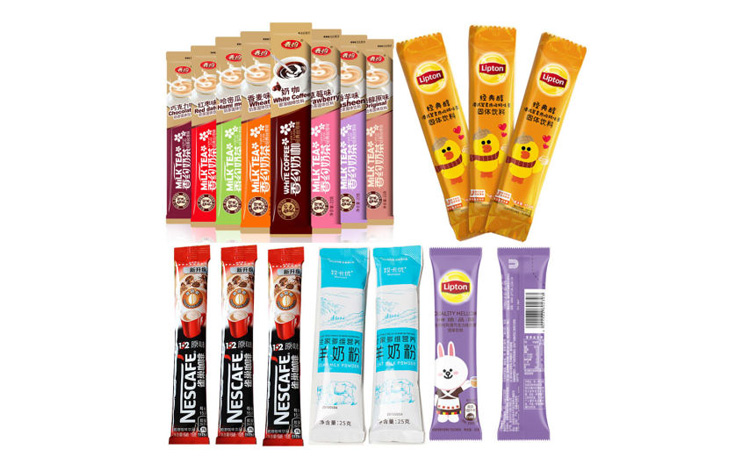 Stick packing machines are used in a wide-ranging application in food, beverage, health care, personal care, pharmaceutical, and chemical industry. These machines are used to pack coffee, sugar, tea, medicines, lotions, dye, etc.
The market for stick packing machines will continue to rise due to the high demand for go to packing. Due to the preference of consumers for ready-to-eat products, more and more stick packing machines are manufactured.
It is predicted that the market of stick packing machines will expand from USD 2,884.71 million in 2020 to USD 4,602 million in 2027 with a CAGR of 6.9%.
The reason behind the growth of the stick packing machine market is that stick packs are light-weight, have easy-to-tear notches, and have a small pack. Due to these attractive perks stick packs are preferred by the people.
The expansion of the market of these machines has led to the manufacturing of more sophisticated technology that optimized production efficiency. These stick packing machines will be operationally independent and will have robotic control.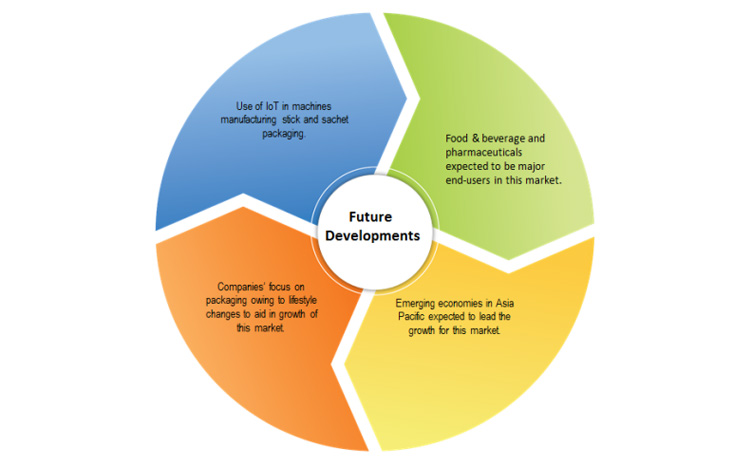 There will be more than 20 lanes for processing and packaging items on these machines because this feature of which machine process will accelerate. These machines will use less packing material and use biodegradable materials.
Conclusion
Aipak Pharmaceutical equipment is home to machines that offers a program 24 hours processing without the need of an operator. Their technology solution delivers you a finished product, and  ready-to-use spare tools with amazing rapid turnaround time. Aipak endorses and values your needs. Contact US right now to find amazing support services, technical guidance, quotation, or product buying guidelines.
Stick Packing Machine Related Posts
CONTACT US
Tell us your raw material and project budget to get quotations within 24 hours.
WhatsApp Us: +86 189 7157 0951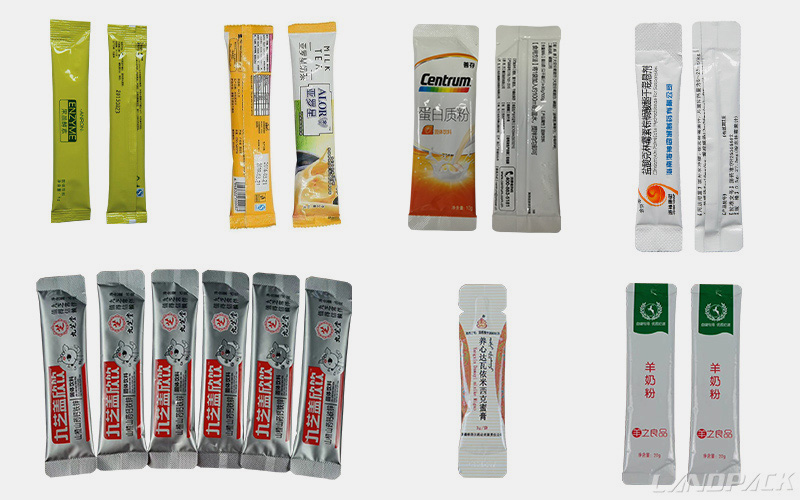 Tell us your material or budget, we'll reply you ASAP within 24 hours