Pet Food Packaging: The Complete FAQ Guide in 2023
Are you looking for the best way out for your pet food packaging? Do you know why pet food packaging is equally important as food its production?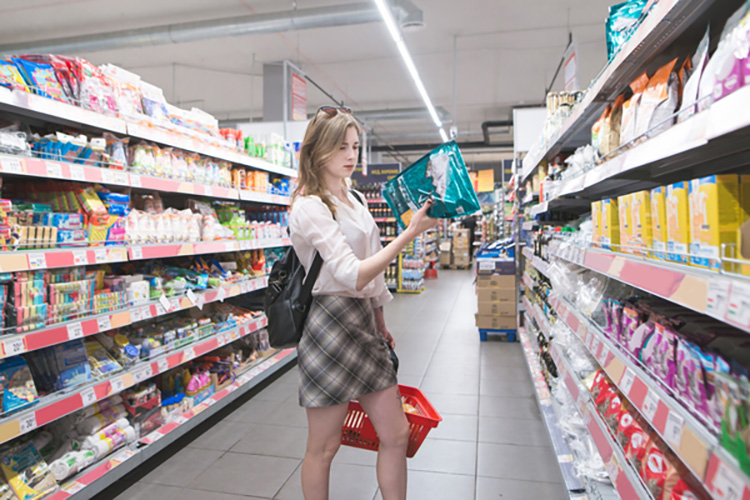 There are plenty of questions comes in mind if you're from production firm. This blog is especially designed to talk about important considerations to protect the freshness of the pet food as it plays a vital role in sustaining the health. Keep reading!
Add a header to begin generating the table of contents
1.What Is Pet Food Packaging?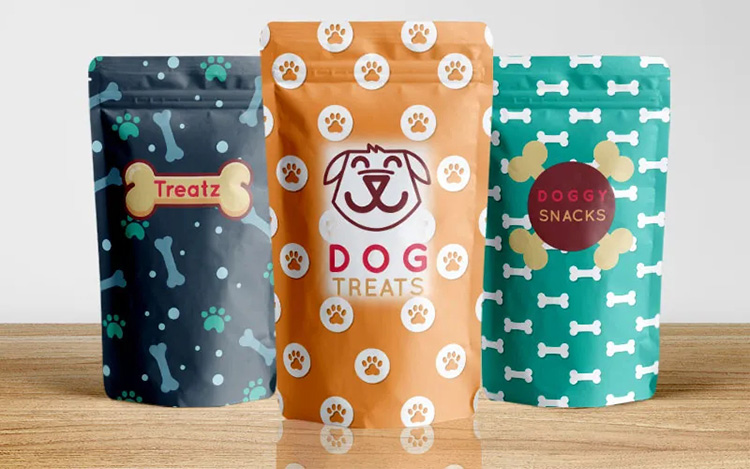 Pet food trends are evolving with human dietary habits. It has been reported by Pet Food Industry that about 43% of dog owner want to have their dog a plant based diet rather than limiting their diet to meat. Moreover with their busier schedule, they opt for ready-made solution for feeding and providing for their pets.
Thus numerous companies have introduced on-the-go feeds such as wet feed, dry treats, biscuits, grains for pets in market that are packed in variety of containers such as cups, pouches, bags, can, tubes, trays, etc.
2.Why You Need Pet Food Packaging?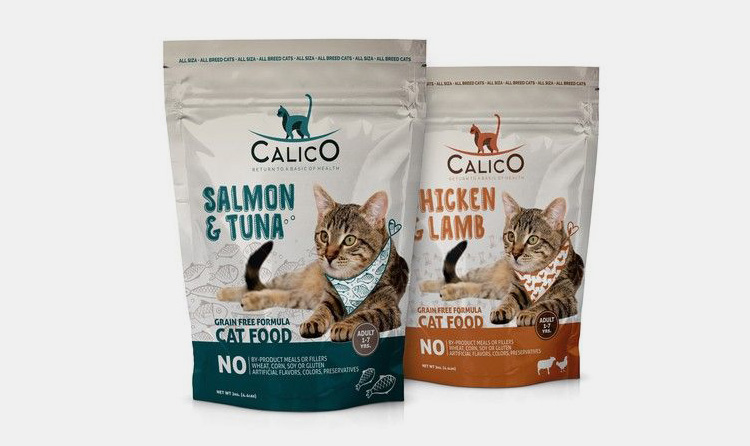 With evolving trends today pets have many food choices ranging from various gravies, curries, meat cut, organic plant based biscuits and snacks.
Innovative and trendy packaging is essential in boosting the product appeal for owners. Hence manufacturers are focusing those packaging materials and styles that are aesthetically pleasing and easier to open.
Pet Packaging is important for pet food producers for numerous reasons such as:
FDA Sanctions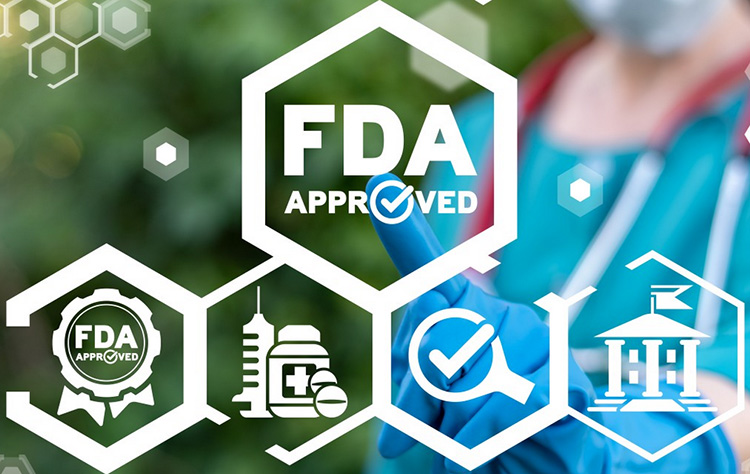 USA food and drug authority (FDA) not only regulate drug and food packaging but also has issued guidelines for safe pet food packaging. Basic regulation imposed by FDA include proper food labeling that aids in food identification by pet owners and also inform consumers about product claims (organic or sugar-free).
Failure to follow these guidelines can be perceived as misbranding thus decrease your product repute among customers.
Packaging as Ambassador of Products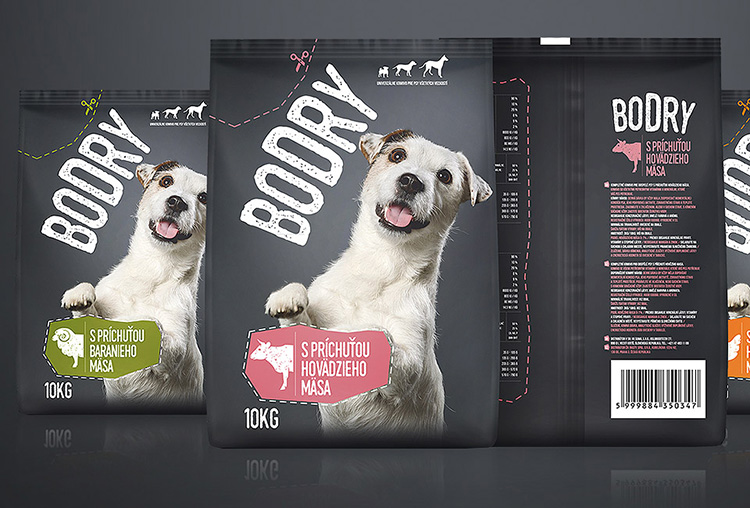 Pet food packaging is a mean of improving your brand identity. Designing and graphics of packaging play a significant role in memory retention of pet owners regarding pet food. Classy color combinations and quality imaging aid in differentiation of product among its competitors thus influence customer selection.
Labeling for Customer Information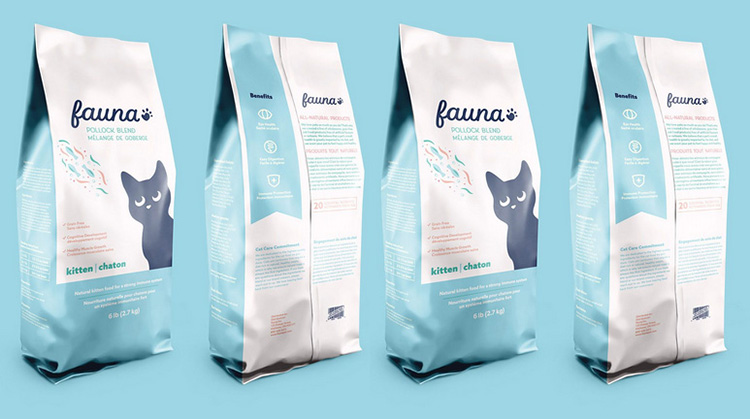 Packaging provides proper room for communicating your product information to your target consumers. Stickers, printing inks or branded tapes are used for labeling the pet food packaging. Labeling is understandable way of informing pet lover about quantity, nutritional value, ingredients, and origin of pet food.
Controlled Portions for Healthy Pets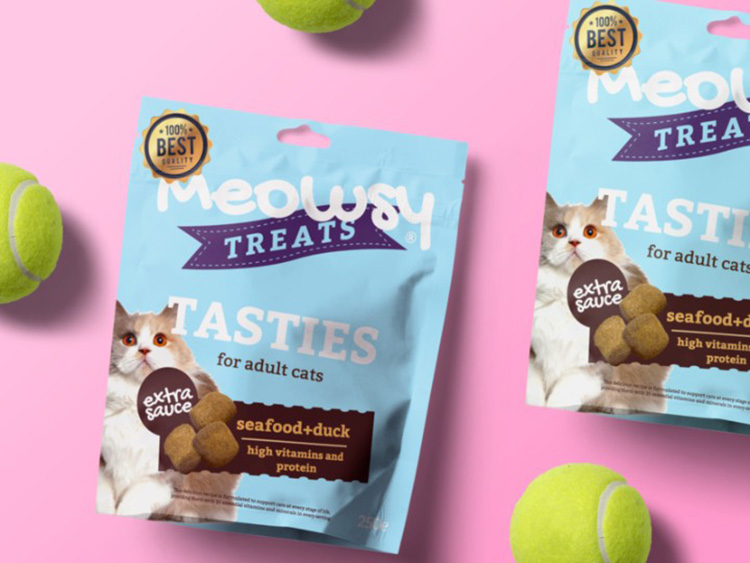 Multipack packaging provides customers with selection choices and controlled portions of pet food. Through packaging, portions of pet food can be divided leading to convenience and ease for pet parents in serving and managing pet food. Small-sized packaging is easier to carry for consumers when going out with pets.
3.Which Is the most Suitable Pet Food packaging?
People love their pet and want best food for them with nutrition and without comprising their health. Food choices for pet have increased over the last decade due to their safe packaging. The most Suitable Pet Food packaging are discussed below:
Doypacks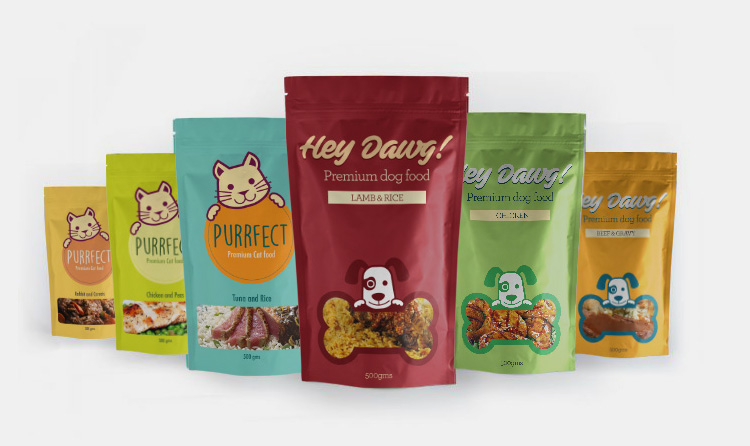 Also known as standup pouches and have resealable closures such as zippers, slides, etc for mess free usage. These pouches are customized without requiring a great deal of money. Packaging in these containers generates higher profits since their upright position at retail shelf baits pet lovers.
Flat Bottom Pouch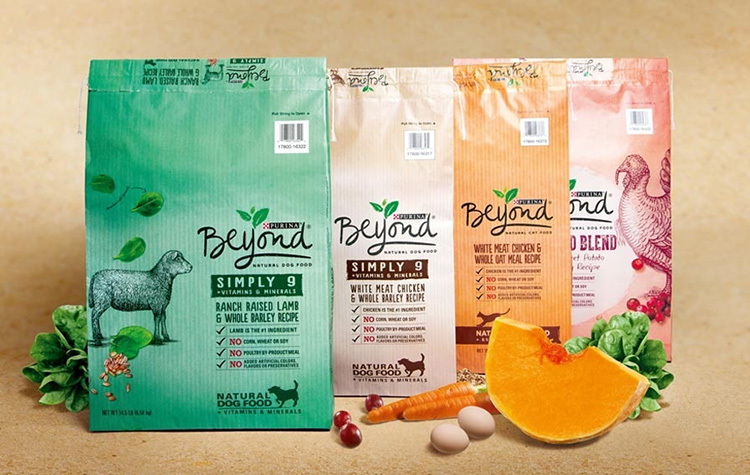 This has box like appearance due to its flat rectangular stable base. Wide square bottom with two lateral gussets and reclosable options such as zip lock make it ideal choice for storing bulk quantities of pet food.
Pillow Pouches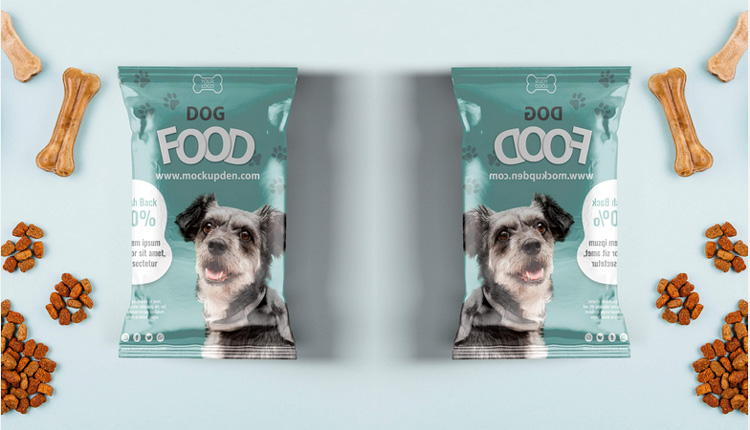 This type of packing is available at affordable cost and used for packing small treats, biscuits, and meat jerkies for one time servings. These pouches have center sealing in addition to top and bottom sealing.
Quad Seal Pouch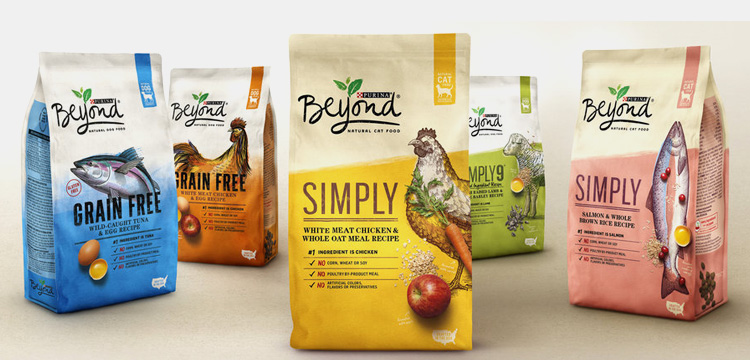 These packaging bags are known for its two side panel and gussets. These pouches are also able for stand on their own without any support because they have rectangular bottom. They can withhold large quantities of pet feed because vertical gussets add in their reinforcement.
Cans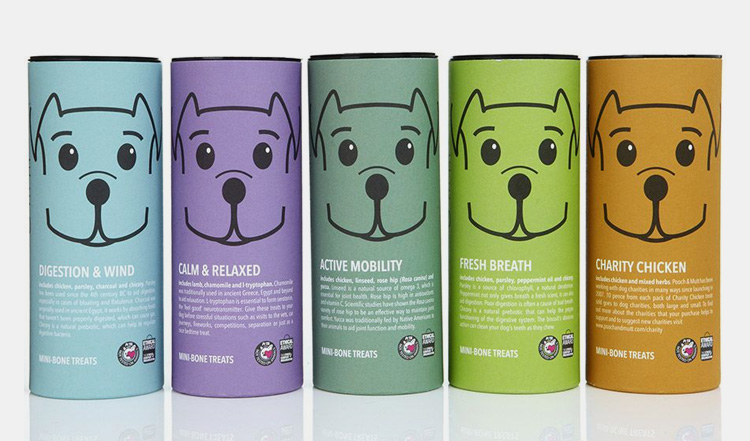 These are cylindrical containers made of aluminum or tinplate and are used for storing bulk quantities of pet food. They offer highest level of impermeability and circular packaging. Due to their metallic origin, they can withstand heat and are puncture-proof.
4.What Are Common Machines Used for Pet Food Packaging?
Pet food packaging needs two things- high speed and striking product appearance. It is imperative for packaging machines to have these two essentials for quality packing of pet food. Some common machines used for pet food packaging include:
VFFS (Vertical Form Fill and Seal) Machine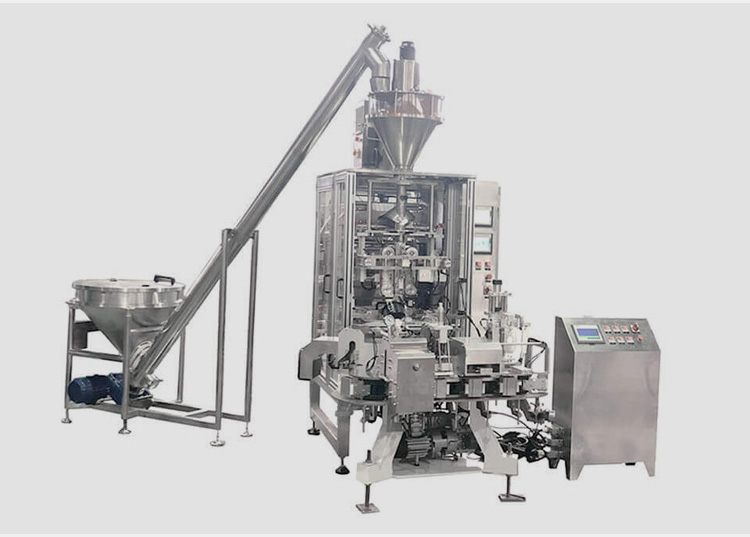 These machines are utilized for packaging wide range of pet feed whether it is dry feline food, or gravies for dogs or exotic seeds for pet chickens and other birds. They employ gravitational force to package delicate, fragile, and free-flowing items. VFFS machines are equipped with cutting-edge technologies and sensors for robust and quick packaging.
Working Principle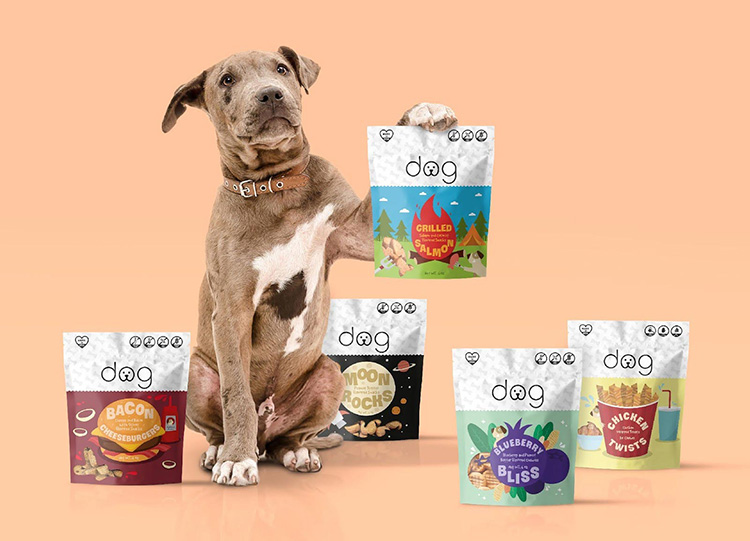 Packaging film roll is fixed on unwinding device which assists in uncoiling of film. This film going over the set of rollers reaches forming station. Forming unit consists of forming tube that wraps film around itself to create bags. Vertical sealing jaws then heat and seal sides as well as bottom layers of bag. Feeders fill the products in these bags that are ultimately sealed via horizontal sealing jaws. Finally, cutters cut the edges of two bags.
Premade Pouch Machine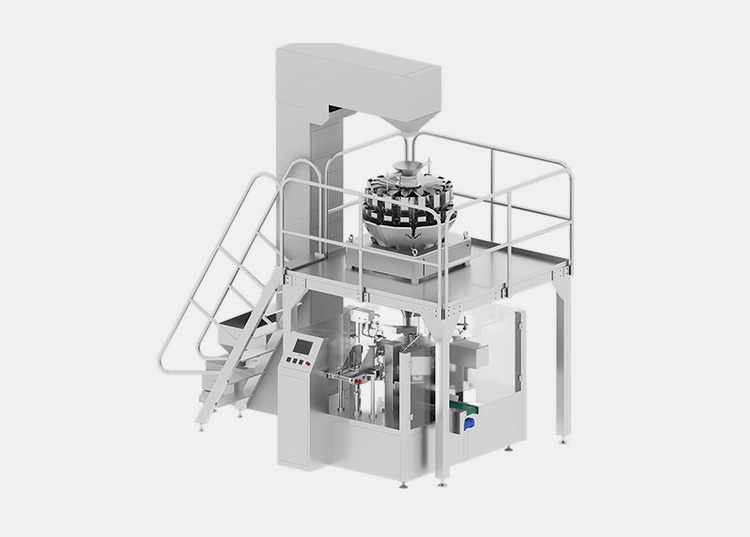 This instrument is the perfect choice for packaging pet food of every texture, taste, and consistency and viscosities whether dry or wet. With these machines, pouch or bag of any shape, size, and design are filled. Premade Pouch Machine also form standup doypack bags with zipper option that is convenient to open and close.
Working Principle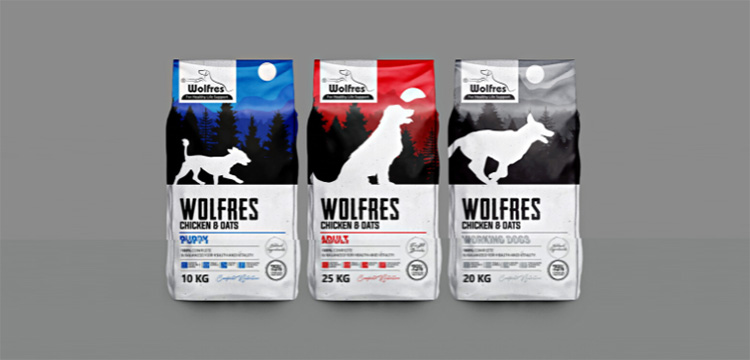 Preformed pouches are placed inside bag magazine and from where they are picked one by one using grippers and carried to the filling station. Pressured vacuum devices are employed for opening the pouches and afterwards, they are inflated using air. Pet feed are filled inside these inflated bags using auger or vibratory fillers. Sealing elements form hermetic sealing by gluing top layers together.
HFFS (Horizontal Form Fill and Sealing) Machine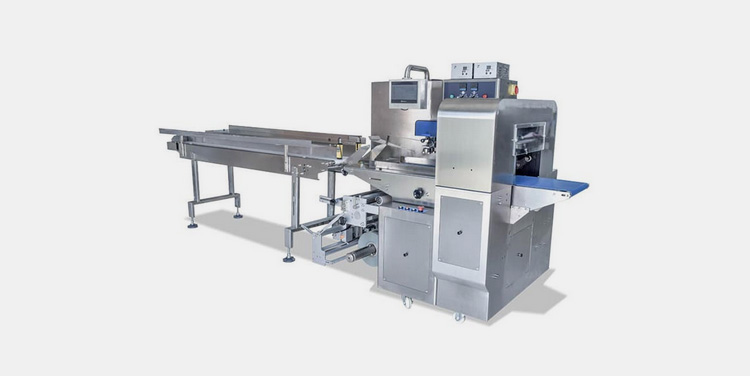 Due to versatility, these equipments are commonly used for packaging various products such as pet food. HFFS machines not only packaged standard standup pouches or gusset pouches but are also capable of forming rigid spout pouches. These equipments drastically reduce about 30% of packaging expenses that are otherwise spend on buying premade bags.
Working Principle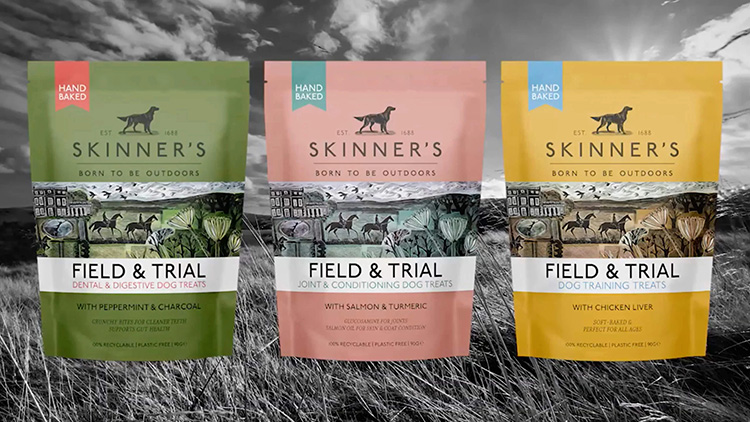 The working of HFFS machines involves unwinding of packaging film. This film is folded and goes to forming tubes by rollers. Forming tubes are essential in pressing and wrapping folded film into desired design. The products for packaging are loaded on conveyors after intervals. These items are picked one by one and are placed inside partially formed pouches. After sealing, sealing jaws seal two ends of film and cutters separate two bags.
Flow Wrapping Machine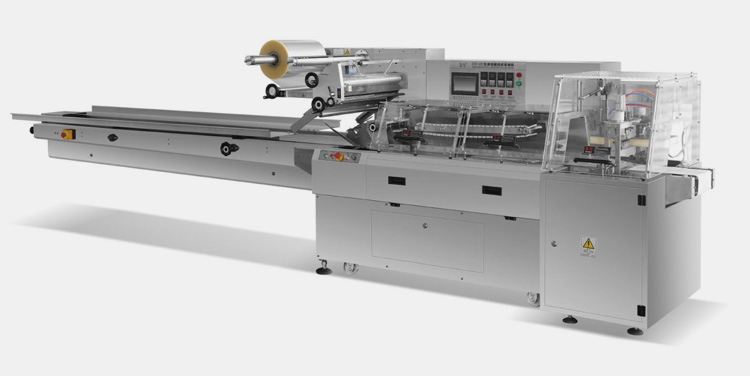 These machines are compact and are popular due to their high-tech servo-driven motors. These parts offer accurate product positioning on conveyors with acceleration features. Flow wrapping machines are affordable, simple, and durable. These are often employed for packaging large pet foods such as biscuits, bars, and candies.
Working Principle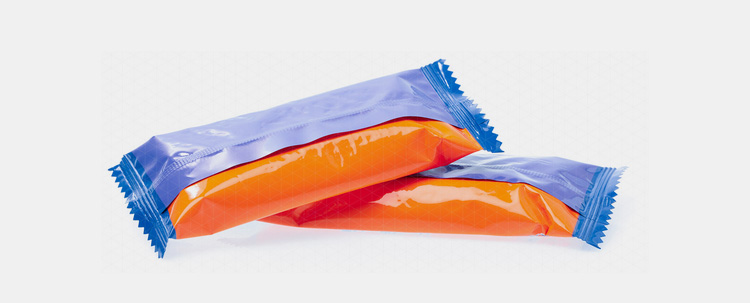 Its working is initiated by cylindrical film roll placed on unwinding device and after unwinding the film is moved to form collar or tube. The products are placed at regular intervals on conveyors consecutively. The film is moved inside the collar and wraps around the product. After that wrapped product is sealed and cut then moved downstream for boxing or palletizing.
Can/Jars/Bottle  Packaging Machine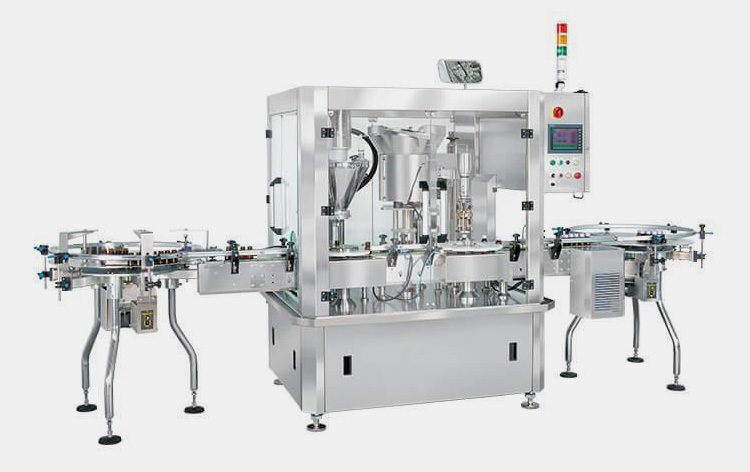 Pet food packaging in cans or jars are traditional mode of storage widely accepted worldwide. Can packaging machine is a top-notch technology allowing you a precise, accurate, rapid, and hygienic packaging solution. They are suitable for broad range of cans such as tinplate, aluminum, paper, or plastic cans.
Working Principle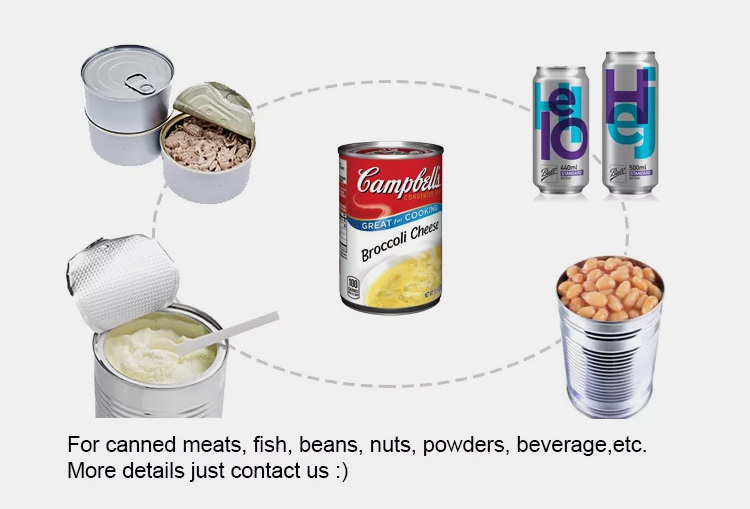 This machine works by following screw- a type mechanism for perfect dosing of food in respective cans, bottles, etc., The process begins when empty containers are loaded and then passed through the sterilization tunnel.  For powder auger doser, while cup and volumetric funnel are used other state of materials for filling purposes. Sealing is done once the material is filled followed by lidding and capping.
5.What Material Is Used for Pet Food Packaging?
Brand owners are always striving for cutting-edge materials for packaging food products which provide highest possible protection benefits and are sustainable. It is important that packaging should be manufactured using safe and harmless materials that do not affect the health of pets.
Below is the list of packaging materials for pet feed that are safe for pets.
Tinplate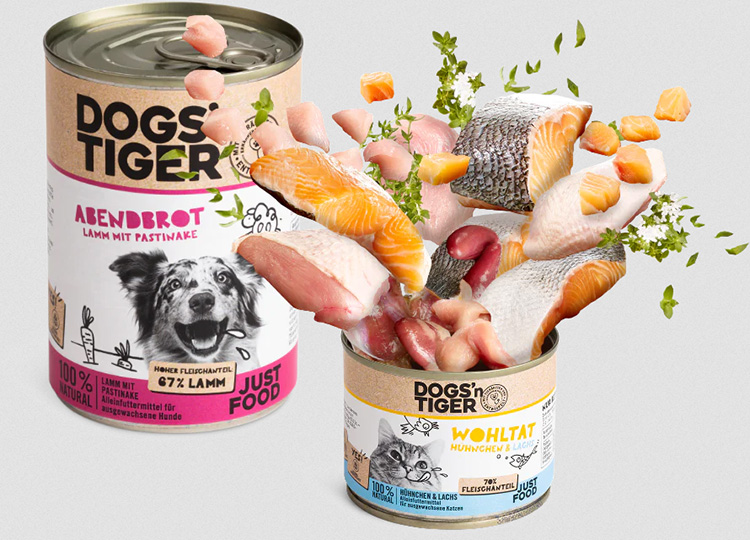 Tin-coated steel or tinplate has resistance against corrosion or rusting consequently making them appropriate material for forming cans, caps, and lidding. This material does not lose its quality upon recycling. Tin plate protects pet food from harsh light outside odors, reactive gases as well as water content. It has good strength to weight ratio and has superior ductility.
Aluminum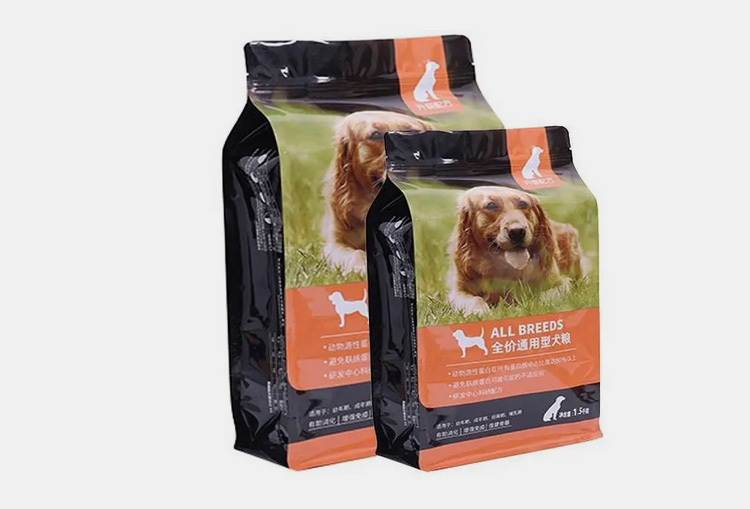 This metal is employed for making tubes, trays as well as pouches. Several characteristics of aluminum such as high resistance to temperature changes and ability to serve as good protection barrier make it extremely suitable for pet food packaging. Aluminum has remarkable toughness, malleability, recyclability and is lighter in weight.
Paper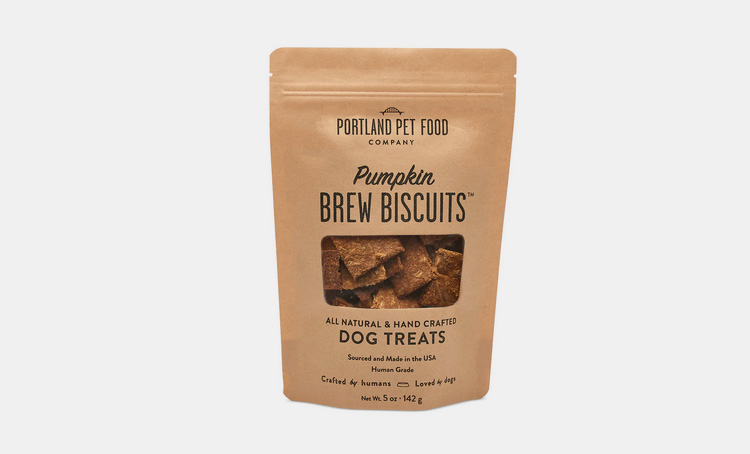 Dry pet food is usually packaged inside paper bags, cartons, sacks, and cups. Kraft papers are used for packing dried fruits, nuts, and snacks. Biscuits and sweet animal treats are often packed inside sulphite paper. Paper packaging is inexpensive and eco-friendly.
Plastics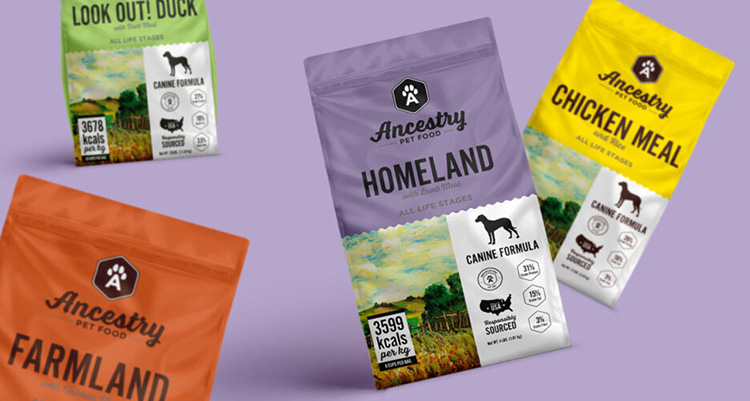 These are the more prevalent and diverse materials employed for packaging pet food. They are used to manufacture variety of containers such as pouches, bowls, trays, etc. It is the ideal choice of brand owners because it has stability, inertness, lightweight, and good forming characteristics. Plastics are molded in number of shapes, sizes, and designs.
6.What Is Nitrogen Flushing? Why do You use it for Pet Food Packaging?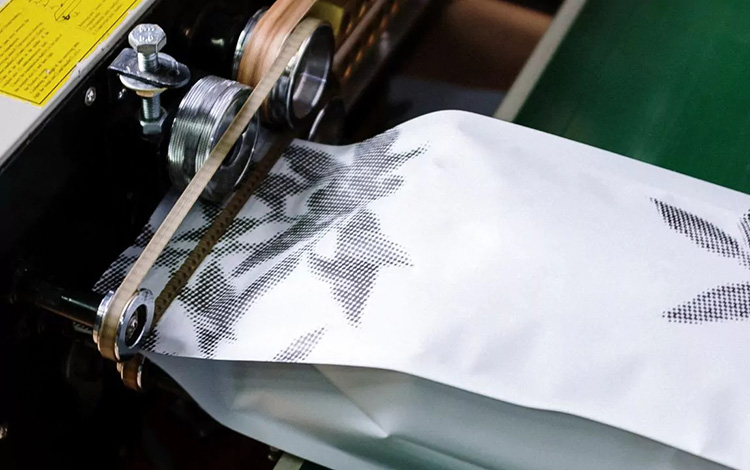 Nitrogen flushing is process in which food grade nitrogen is blown inside pet food bag or container before sealing the packaging. This is done expelling oxygen of the packaging container and replacing it with nitrogen. Nitrogen is non-reactive and safe gas that does not change pet food flavor and texture. This is used for numerous reasons like:
High concentration of nitrogen about 99% is employed for maintaining freshness and nutritional value of pet food. It also decreases food degradation and spoilage.
Oxidation of fats and oils results in rancidity leading to bad odors and poor flavor. By nitrogen flushing shelf life of pet food can be increased.
By removing moisture through nitrogen flushing the growth of microbes in pet food can be inhibited.
This also offers cushion to pet feed during bumpy and rough shipment and delivery.
7.What is Pet Food Package Leak Testing?
A good packaging should be leak proof to foil product damage and leakage. Defective sealing or poor materials can result in microscopic product leakage. Package leak testing or seal integrity test not only is foolproof approach for establishing product quality but also effective in reducing production downtime, wastage of product, inventory loss as well as expensive damages.
Some pet food package leak testing methods are:
Water Bath Package Leak Testing
In package leak detection test using water bath, package product is immersed in water filled container. The air space is removed using compressed air vacuum system. If a stream of bubbles is noticed coming from packaging. This means that there is leakage in the packaging.
Trace Gas Package Leak Testing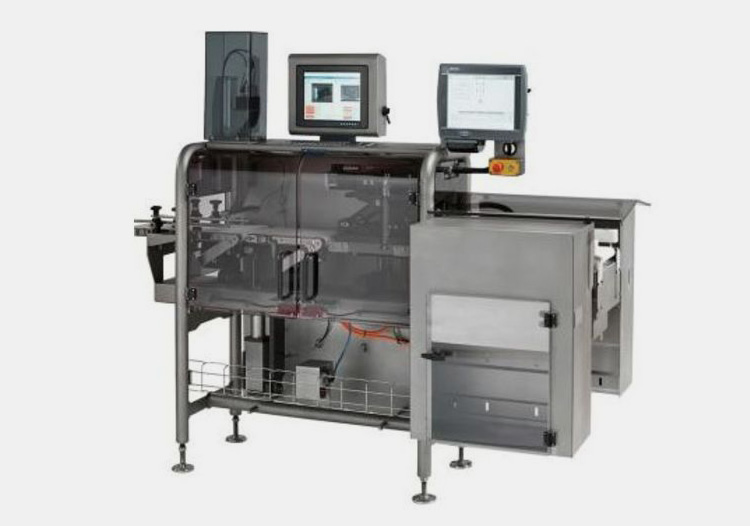 This test is conducted using airtight chamber under vacuum. If there is leakage in packaging then gas escaping from package is detected using gas sensor. This sensor is highly accurate and sensitive and is used for detecting even micro-leaks. It is inexpensive since this test is based on carbon-dioxide which is already found in MAP packaging.
8.Benefits Of Flexible Packaging for Pet Food Products?
In this animal friendly and pet loving world, Pet lovers across the globe are interested in giving their pets quality food that is free from chemicals and environmental contamination. Therefore, they prefer purchasing their cat, dog, fish or other pet food in flexible and innovative packaging.
Some benefits of using flexible packaging are:
Freshness for Fluffy Friends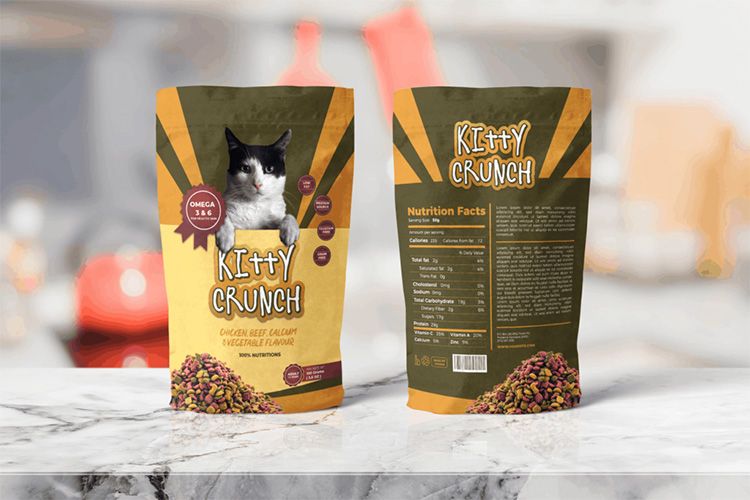 Nutritional value of pet food is destroyed due to using bad packaging. Low grade resins, printing inks, chemicals, and glues leach into inner product after passing through packaging layers which is unappealing to scent sensitive pets.
By opting to use flexible packaging, you can ensure premium quality and taste of pet food. This packaging with its airtight closures technologies zippers and locking mechanisms present firm barrier against oxygen. This preserve freshness and integrity of pet food by safeguarding it against microbes like bacteria, fungus, insects, as well as against moisture, UV light, etc.
Lasting Through Meticulous Supply Chain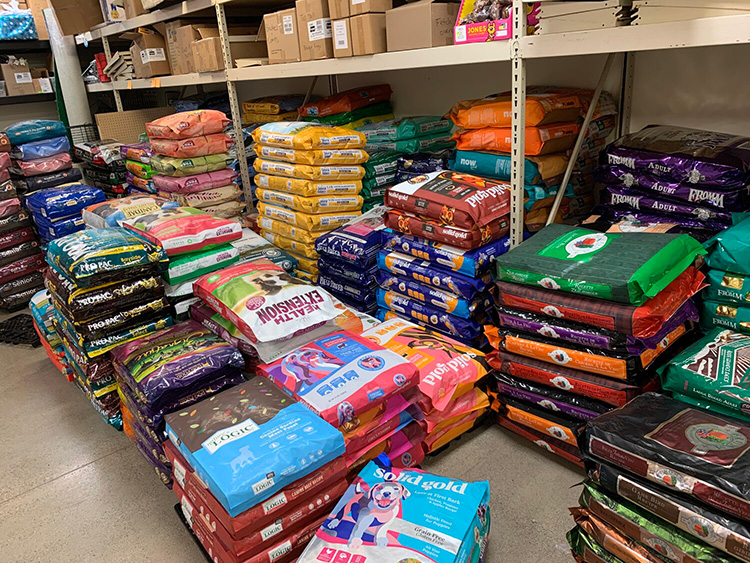 Rigorous supply chain has negatively impact both pet feed and packaging. Brand owners are focusing their efforts for ensuring the pet feed reaches safely the kitchen tables of pet lovers. Latest trends in packaging make the packaging resilient against constant wear and tear during transport and shipment. Flexible packaging is also puncture proof thus preventing leakage of product.
Resealable and Reclosable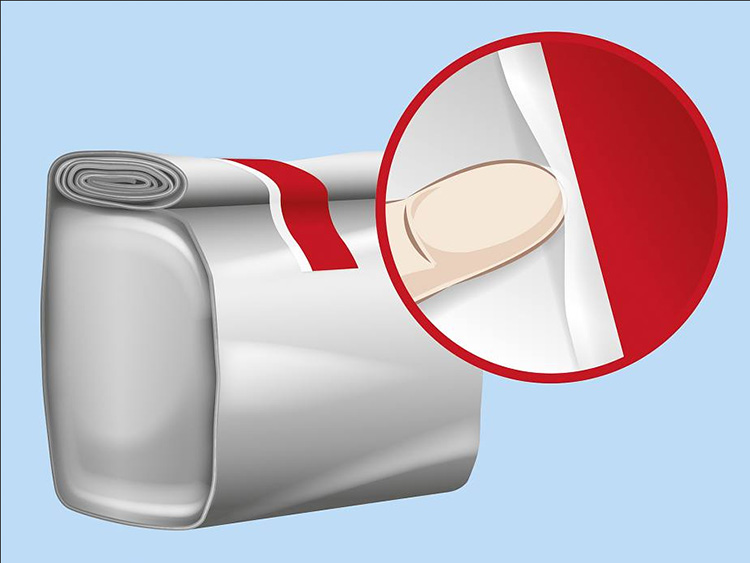 Convenience to reseal package after use is a chief feature when consumer select pet food. Customer's preference for resealable packaging pushes manufacturers to use flexible packaging for packing their products. Slider, hook & loop style, pull taps, and zippers provide handy option for reclosing packaging after use. Resealing is failsafe means for keeping pet food fresh and tasty for pets.
Furbished with Innovative Technologies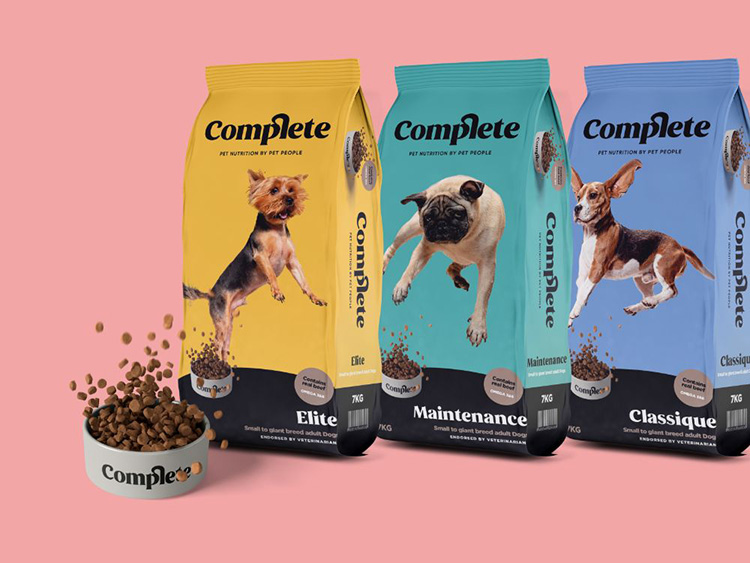 Manufacturers have introduced new and innovative technologies in their flexible packaging to create the best experience for pets. 1-2 mm of air holes in pouches release trapped air outside thereby preventing explosion of packaging.  Anti-fogging mechanism employed while manufacturing can prevent fogging of films.
9.The Future of Pet Food Packaging
It has been estimated that global pet food packaging market size was about USD 9.6 in 2020 and is predicted to have growth rate of 6.79% CAGR reaching up to USD 15.60 billion by 2027. To fulfill high demand of patrons for safe and green pet food packaging will have futuristic technology such as:
Tooth and Claw Resistant Packaging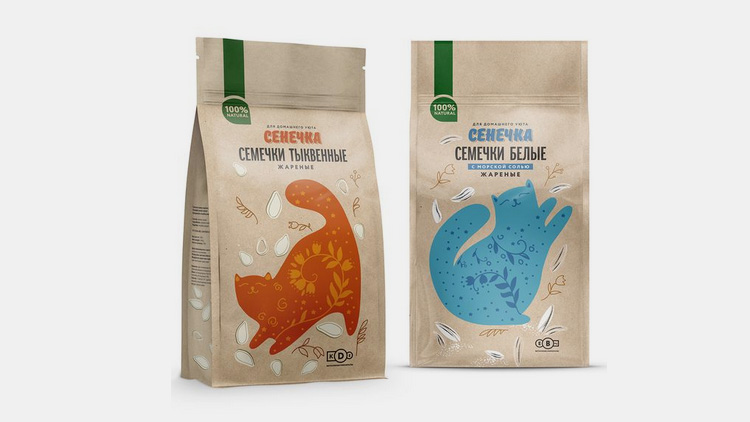 Excited pet can often break and steal some treats often creating messy food waste. Hence future pet food packaging will be tough and resistant against scratching. Packaging will be produced using materials that can easily last long against chewing and clawing efforts of determined pets.
BPA-Free Packaging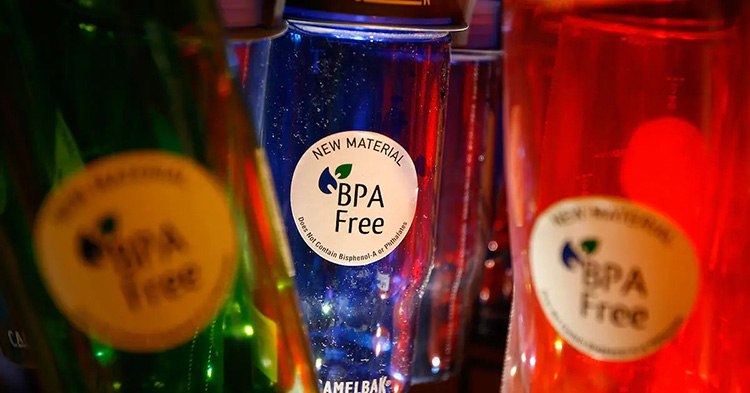 Pet owners have concerned about the health of their pets and it includes the exposure of bisphenol A (BPA), an industrial chemical often found in packaging. This chemical cause health associated problems both in animals and human. Therefore, brand owner will manufacture BPA-free packaging for winning the hearts of pet parents.
Multi-dose Packaging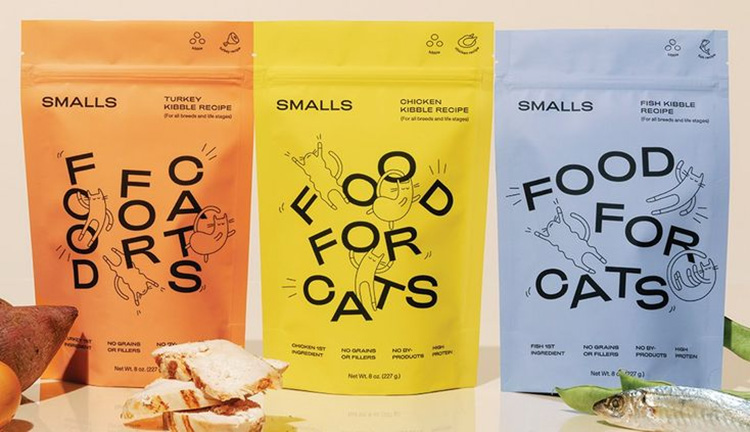 In order to promote environmental friendly technology, the brand owners on the demand of pet lover have introduced multi-dose stand-up pouches combining future-toward packaging design with desire to decrease end packaging waste. These solutions are used for multiple times due to its resealable feature.
Interactive QR Codes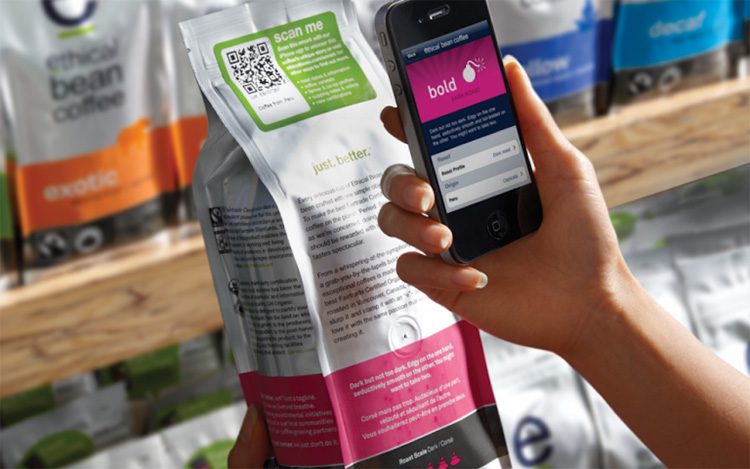 More space on modern packaging will allow the use of interactive elements such as QR codes. These prints are easily scanned for acquiring information about packaged pet feed, origin of ingredients and health benefits for pets.
10.What are the Top Best Pet Food Packaging Manufacturers?
With varied dietary choices for pets there is high demand for clean and hygienic packaging. Top notch packaging manufacturers use innovative film materials and creative designing for their packaging which gives product best selling chance.
List of top best pet food packaging manufacturers are:
Amcor Limited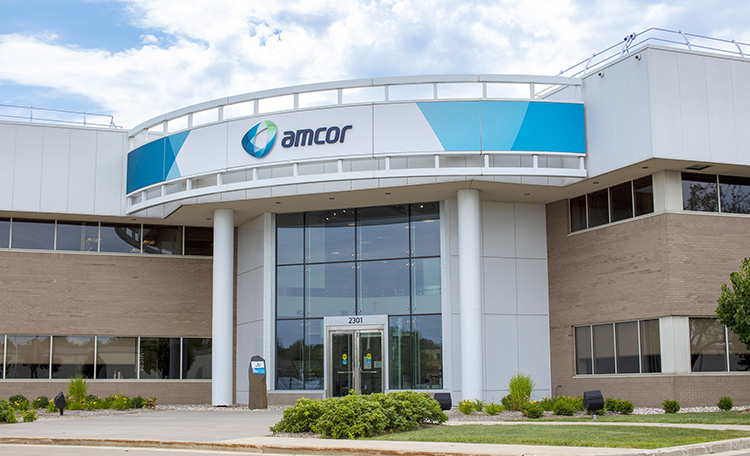 Switzerland based company is the world champion in innovating and creating high quality packaging solutions for food, medical, pet food and home-based products. They are operating at 220 sites in 43 countries and their revenue generation is US$15 billion sales. Their motto is to contribute towards better environment by developing green solutions. Amcor offer wide range of pouches, trays, and lids to package pet treats and snacks.
Aipak Pharmaceutical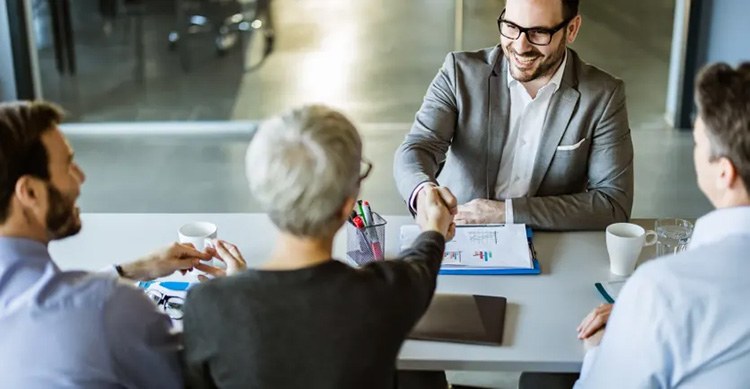 As a leader in pet food packaging solutions, Aipak delivers robust, reliable, well-engineered, cost-effective, and user-friendly systems supported by large world-class services and teams.
On a global market, Aipak demonstrates high capabilities and commitment to producing profitable packaging lines for valuable customers. With a wealth of knowledge and outstanding customer services have ranked among the top leading industries worldwide.
Mondi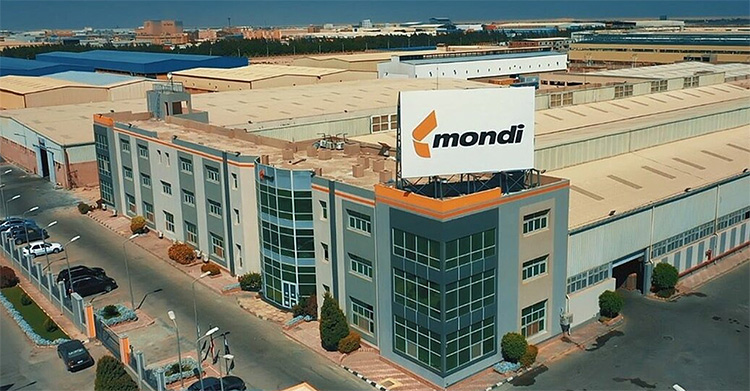 A UK based company founded in 1967 has premium position in world for developing excellent paper flexible packaging solutions. At their high speed facilities that are operating at 100 production locations across 30 countries, they employ 21,000 employees for creating tailor-made packaging. Their pet food packaging is roto printed, reclosable, and has attractive finishing.
Huhtamaki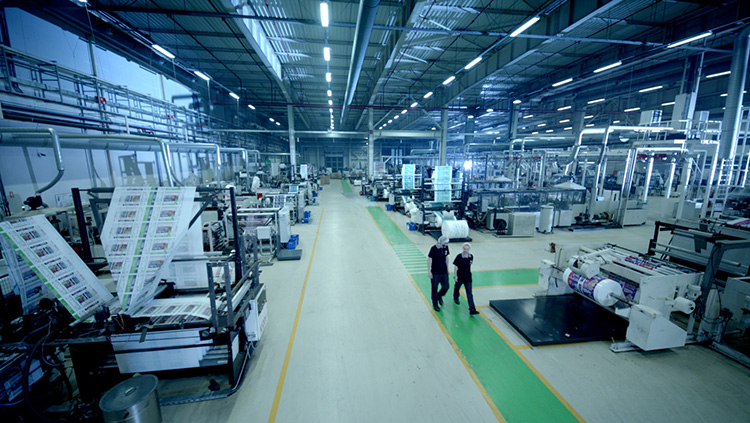 This company is renowned in world for manufacturing various consumables packaging like for beverages, personal care items, food, pet food, catering, and ready-made cuisines. Huhtamaki is Finnish company that develops high-end retort and resealable pouches that are manufactured using aluminium foil and transparent laminates.
Sonoco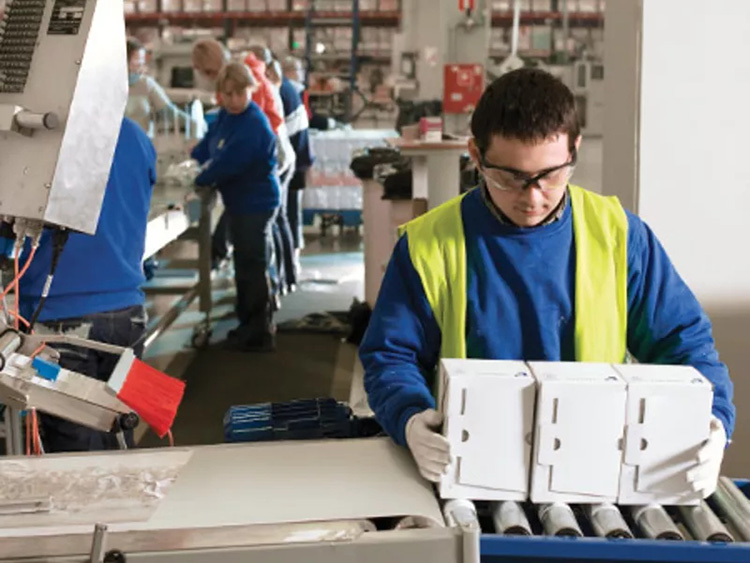 Started in 1899, Sonoco is a USA based company working in 32 countries of world. It is known for its custom-made flexible packaging solutions and films created using classy laminates, colourful inks, pigmented coating, and quality finishes. It manufactures eco-friendly packaging at affordable rates.
11.How Pet Food Packaging Helps Brands Maximize Their Marketing?
Pet food packaging is a competitive and ever-changing market with 200 local USA manufacturers and other across continent suppliers. To increase the chances of product sale, brand owners should have unique tricks up their sleeve. Some strategies brand employed for maximizing their markets are:
Attention worthy Graphics
Brands employ unique color combination and digital printing for effortlessly catching the attention of hurried pet owners. High definition graphics, real pet pictures, unique fonts makes up digital printing. Digital printing is quite striking and eye-catching that increases impulse purchasing.
Standing Tall Pouches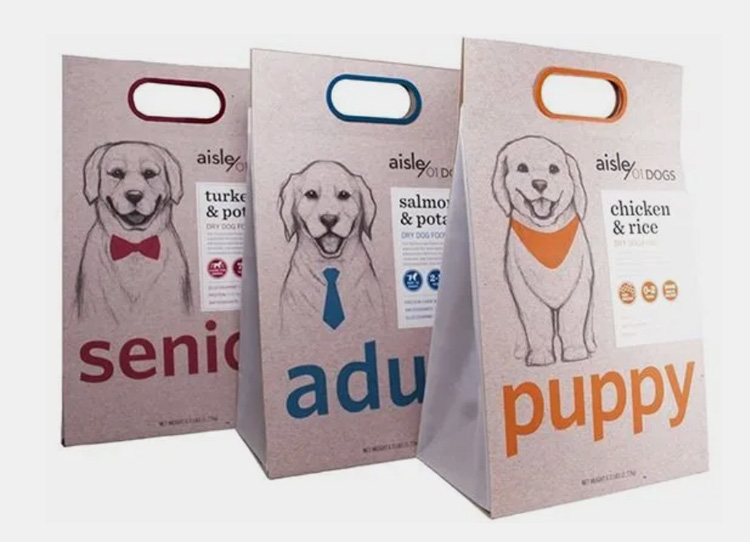 Standup pouches and flat bottom pouches have emerged as front runner in pet food packaging since they are stable and maintain upright position at retail shelves. They act as their own advertising bulletin informing about premium quality of products. Manufacturers have experienced sale growth when they deviated from pillow or sachet packaging.
Cocktail of Matte Finishing and Convenience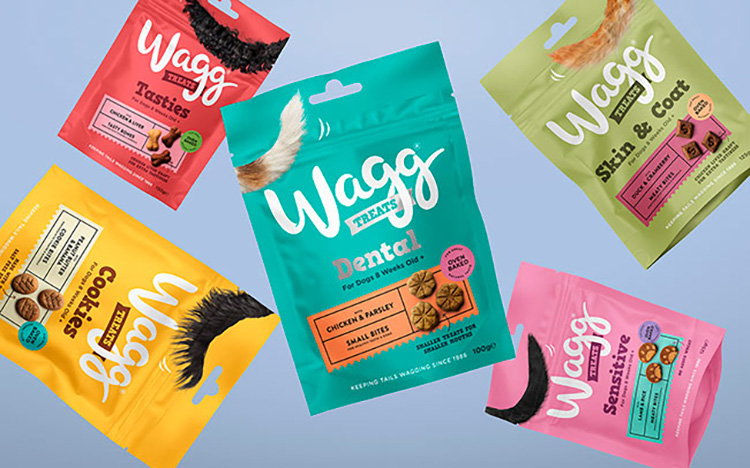 Brand owners often use soft matte and silk touch that sparks interest of consumers in buying of products. Moreover, pet food companies have switched to smaller sized packaging with zip locks, handles, and sliders are popular among young consumers since it is easier to carry while traveling.
Crinkle and Rustle Free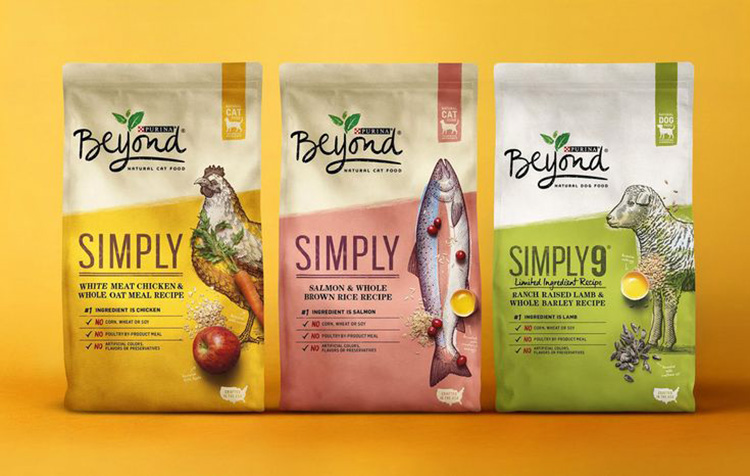 Crinkly materials in packaging usually produce rough sounds that are unpleasant to hear thus causing customers to shy away from these pet food packaging. Witty brands use rustle free materials for packaging that produce subdued sounds conveying the message of freshness and premiumization.
Conclusion
We want you to love your pets! When it comes to choose pet food packaging, it is important to understand the product and consumer's need. Using the wrong packaging machine can result time and money wastage. Aipak pharmaceuticals offer a broad range of pet food packaging lines for a plethora of wide range food products. Aipak's pet food packaging machines are specifically designed so that one can handle several applications with the flexible changeover. Please contact us now for More Information and Purchase.
Don't forget to share this post!
Premade Pouch Filling Machine Related Posts
Premade Pouch Filling Machine Related Products
Premade Pouch Filling Machine Related Videos
CONTACT US
Tell us your raw material and project budget to get quotations within 24 hours.
WhatsApp Us: +86 189 7157 0951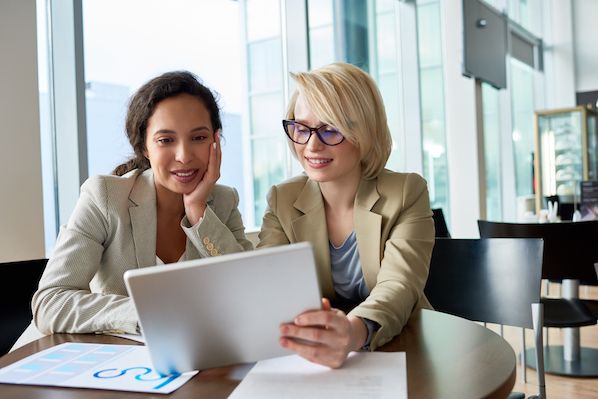 Want the best price & newest pharmaceutical machinery buying guide,tips and trends sent straightly to your box?Sign up for Aipak's monthly newsletter,we're free for your consultation and Offer you the most suitable solutions!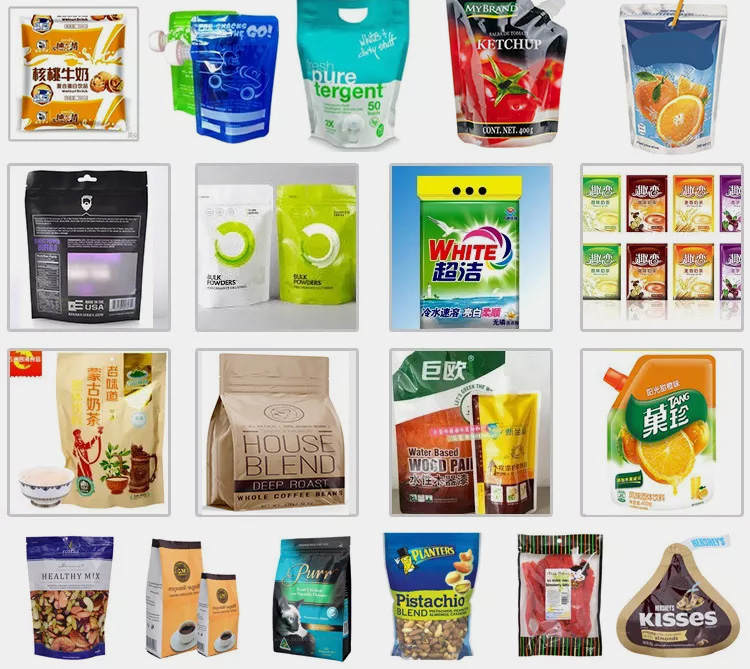 Tell us your material or budget, we'll reply you ASAP within 24 hours