High Quality Pharmaceutical Screening Machine
Compact In Structure
Low Energy Consumption
High Output
Aipak Sifter Machine
Aipak Sifter Machine is designed and modified by importing the advanced foreign technology and in combination with GMP standard,is widely used for grading and screening of raw material in such trades as pharmaceutical, chemical,foodstuff,metallurgy and electronics etc.
All Aipak Sifter Machine features compact structure,low volume,no dust flying,low noise,high output,low energy consumption and convenient move and maintenance.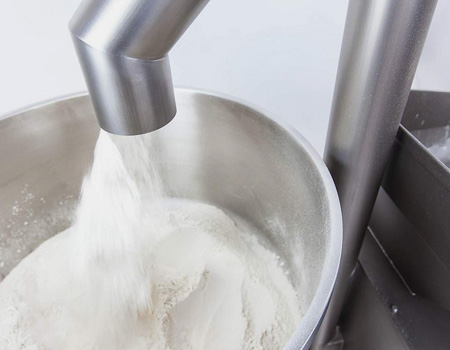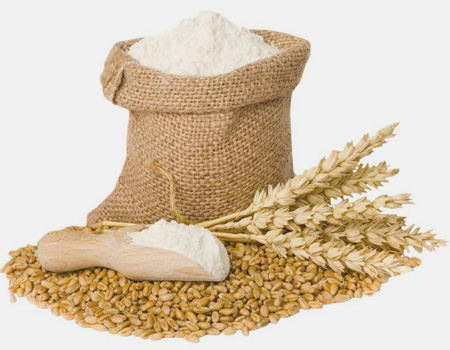 This ZS Series High Efficient Pharmaceutical Screening Machine is applied for continuous screening of powder and inhomogeneous granulates in such trades as pharmaceutical, chemical and foodstuff etc.
Stable Operation
Low Noise
Strong Availability
Being an ideal screening equipment applied in pharmaceutical, chemical, foodstuff trades etc.. this machine is particularly used for screening of high fiber, high viscosity, high humidity, electrostatic and easy blocked materials.
High Viscosity
High humidity, Electrostatic
Easy Blocked Materials
ZS Series Vibrating Rectangular Pharmaceutical Screening Machine is comprised of screen box, Vibration source and damper, vibrating frame and screen box are connected with 4-12 group soft rubber dampers fixed up and down, and the centrifugal force is generated therein, the floating amplitude is controlled by the damper, by which.
Compact In Structure
Low Energy Consumption
High Output
ZS Series Vibrating Pharmaceutical Screening Machine is comprised of hopper,vibrating chamber, coupling and motor etc., Where the vibrating chamber is composed by eccentric wheel,rubber part, spindle and bearing etc. when eccentric weight is conveyed to the centerline of spindle through motor driving ,it generates centrifugal force under unbalanced state.
Reduce frequency of cleaning sieve
Low maintenance cost
Wide application
Vibro Sifter:The Ultimate Buying Guide in 2023
If there is any manufacturing industry that is strictly concerned with hygiene and high-quality procedures it would be non-other than pharmaceutical and food sectors.
The acceptance and delivery of any drug and food product must need to follow biosafety parameters to ensure purity for active ingredients.
One of the fundamental processes used by manufacturing units is to achieve quality sieving or screening. This is a particle segregation technique used since ancient times. Today this process has reached a high level of sophistication with advanced equipment such as 'Vibro Sifter'.
In this review blog, you will have a deeper look at technical features, industrial applications, installation, mandatory SOPs required for handling Vibro sifter, and basic FAQs related to Vibro sifter.
Let's take a closer look!
Add a header to begin generating the table of contents
1.What is a Vibro sifter?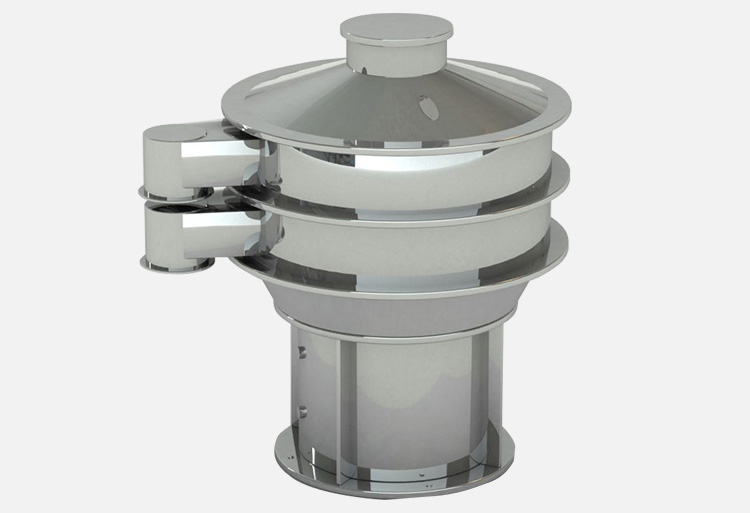 Aipak Vibro sifter
Vibro sifter is a machine used for separating and scalping materials from one another. Vibro sifter or Vibro sieve machine is available with different names such as safety screener, vibrating sifter, Vibro sieve, check screen. This equipment works on the principle of vibratory motion.
The chief function of this machine is to protect the manufacturing line in the pharmaceutical industry from damage by removing agglomerates and foreign particles and improving product quality.
The shape of the rotating screen of the Vibro sifter can be squared or circular, which is utilized for grading and separating materials from one another depending on the process requirement meaning that it can be used efficiently for separating solid to solid and solid to liquid.
Including pharmaceutical industries, Vibro sifter is also applicable in the food industry, cement, and chemical industries.
Essentially, the role of this machine during processing is to sift massive materials and maintain uniform particles size, hence, it ensures the best product quality, therefore, consider as a piece of fundamental equipment in the production line.
2.What is the difference between sieving, sifting, and screening?
Manufacturers and suppliers applied these terms pretty interchangeable but technically they are different!
A sieve is a tool that helps in separating smaller, finer particles from larger particles. While sifting is an action of sieving used for treating individual batch products.
"Sift" is a word that is derived from the word "sieve". In simpler words, sift is a verb and sieve is a noun. Whereas, a term screen is used for a continuous flow of batch products.
Sieving and screening both processes remove lumps and impurities such as debris from the raw ingredients and increase the efficiency of the final product.
Both are composed of a mesh of wire with a potential for vibration. Mesh is considered as a separator between unprocessed and processed products.
Vibro Sifter
The powder mixture of varied particle sizes is passed through the mesh, results from the product appear in good quality, uniform particles size, and free from contaminants.
The waste on the other side will be discarded and the processed product is reprocessed for further refinement. It is the most widely used process.
How do they differ?
The sieving process is applied to separate batches of the product. However, the screen is applicable to a continuous flow of products. It is a kind of physical barrier that provides protection to the raw material and final product from danger and ensures safety.
The screen system can be useful for chemical industries for removing lumps prior to final packaging and for the crisp manufacturers for separating the small crisp pieces and crumbs prior to final packaging.
Screens are available in two types of configuration. 1) Linear 2) Circular.
Choice of which is appropriate for a particular process is dependent on material type, the required efficiency of the final product, and the available facility/space for operation.
3.What are the classifications of sifter?

Did you know that sifter you use is the best fit for your job?
In the market, you may have several sifters that offer you good quality sifting responsibilities.
Let's review the major classification of sifer!
There are three basic categories of sifters used on small and large-scale manufacturing processes.
1. Vibratory sifters/Vibro Sifters
Vibratory motion of vibra sifter
This is considered a low-cost sifter equipped with two vibratory motors and eccentric masses on the upper and lower end of generating motors.
If you're beginning the sifting with low capacity demands then we suggest this machine is the best solution for you.
2.Centrifugal sifter
Initially, a centrifugal sifter was developed to treat wastewater for breaking up solid lumps and push them to flow using a screen.
Now, a centrifugal sifter is the second most preferred sifter in the food industry. This is not due to compactness but to their structure and user-friendly procedures.
Centrifugal sifter is designed to break clumps present in flour, sugar, and other food-related items.
Centrifugal sifter is not suitable for treating fragile material as it may not maintain the desirable quality of the product.
The centrifugal force generated by high-speed rotation of centrifugal sifter 
3.Gyratory Sifters
A gyratory sifter offers high output with high volume production capacity. For commercial scale, it offers improved screening of unwanted particles. This machine set industrial standards of quality and sanitation. This machine has multiple screens with the same mesh size where a product is treated in different directions.
The pattern demonstrates gyratory motion -gyratory sifter 
4.What is the difference between centrifugal and vibrating sifter?
1.Centrifugal Sifter
This type of machine is also termed as "rotary sieves".
Principle:
These are basically the screening machines that work on the principle of centrifugation. Centrifugal forces are used for controlling the process and separating granules and particles of varying sizes. Additionally, this sifter may also de-agglomerate by spinning paddles.
Applications:
In the food industry for breaking raisins, dried fruits or lumps are produced by adhesion of different ingredients.
2.Vibratory Sifter/Screener
Vibratory screens/sieves are available in a variety of sizes and shapes. It is also termed as "flat deck screener".
These screeners are generally used for high feeding.
Vibratory screeners are compact along with inclined outlet and inlet flanges making it convenient to retrofit into existing operations with adjustable height.
Equipment is adjustable and simple with few parts, therefore, facilitates maintenance and cleaning.
Equipment is designed in a way that there is minimal chance of damage from foreign contaminants.
Vibrating screeners are best for separating dense ultra-fine particles, or solid/liquid mixtures. However, a centrifugal screener is good for light material with poor flow properties and needs stirring/ agitation for maintaining flow.
Vibrating screeners can screen powders at fine meshes compared to centrifugal sifters. It is due to the flat and large surface area of vibrating screeners that cause the powder to spread and pass through the mesh aperture efficiently with the help of a shaker. Hence, the undersize particles pass through, and oversize particles remain above the mesh.
Applications
The prime application of vibrating sieve is achieving controlled screening, fractionating of particles, dedusting of dry and granular substances.
A vibrating sieve is suitable for managing multi-deck separation from finest to heavyweight products.
5.What are the industrial applications of Vibro sifter?
There are several vibratory sifter models available for industrial applications. All of them are convenient in handling and ensure good product quality. The industrial applications of Vibro sifter are as followed:

Pharmaceutical & Nutraceutical Industry
Vibro sifter machine in pharmaceutical and nutraceutical is utilized to segregate the mass-composition of different states of particles. For instance, solid, solid from the liquid as well as grading of materials according to particle size.
Vibro sifter in the pharmaceutical and healthcare sector is particularly important in order to pertain to the integrity of the product.
The Vibro sifter in the pharma manufacturing unit is used belongs to various mesh sieves networks.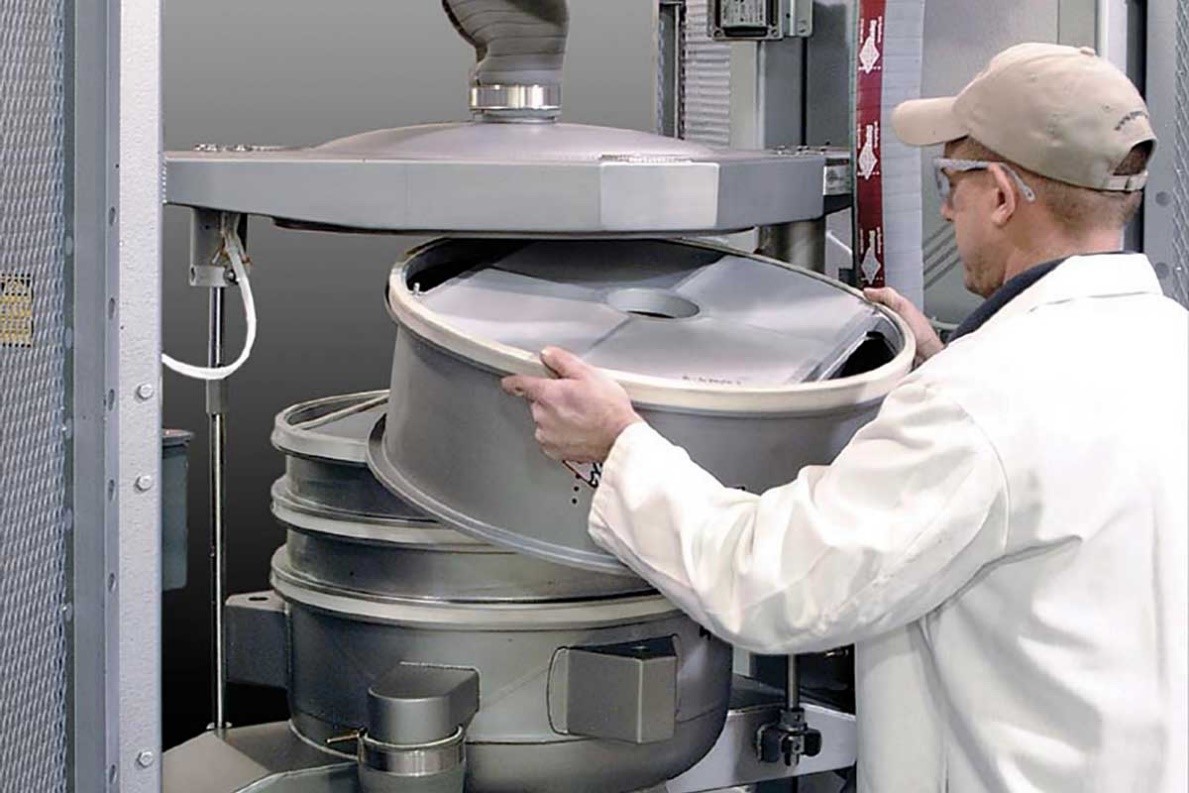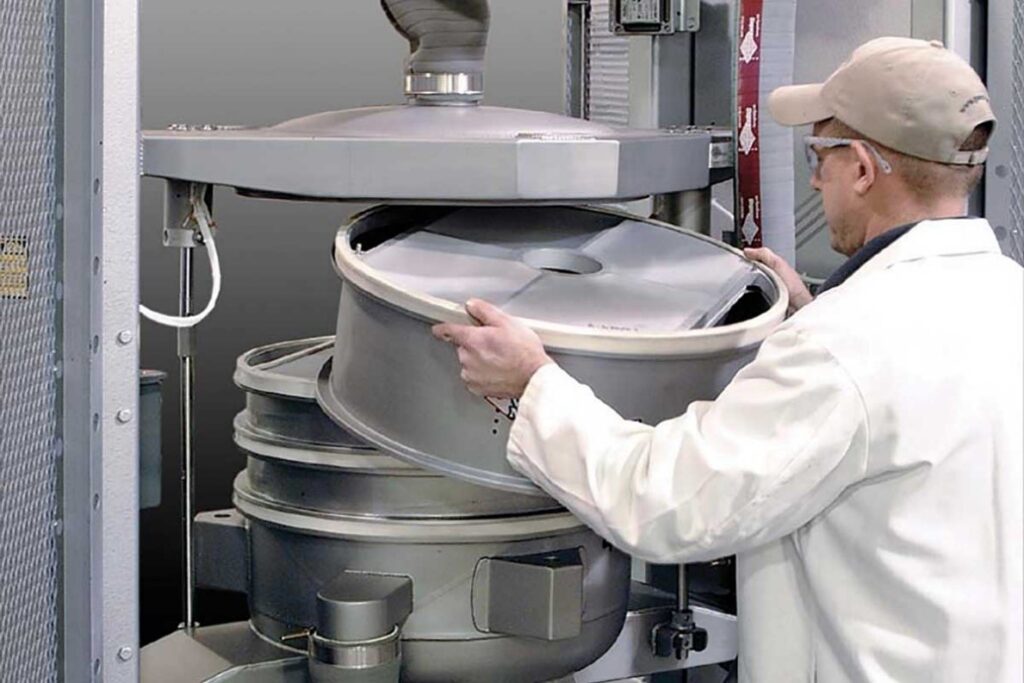 Large scale Vibro sifter
The prime objective of using Vibro sifter is to eliminate oversized particles to ensure the finished product is of uniform quality before dispatching it to the main process.
Isolated active ingredients can be formulated into any dosage form depending on which form is highly bioavailable, efficient, and potent. For example, in liquid formulations and powder formulations such as a tablet, capsules, granules in capsules.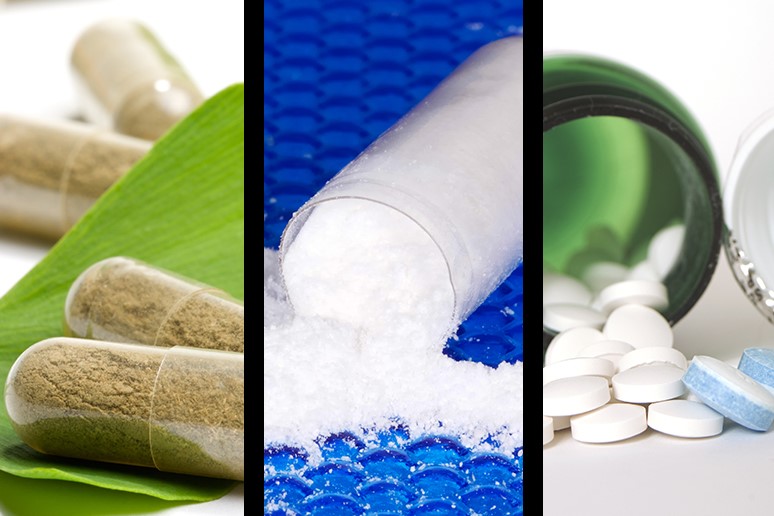 Food Industry
Using flour as a raw element is a very common practice in the food industry.
Therefore, it is crucial to implement the best feature sieving tool to ensure uniformity in products.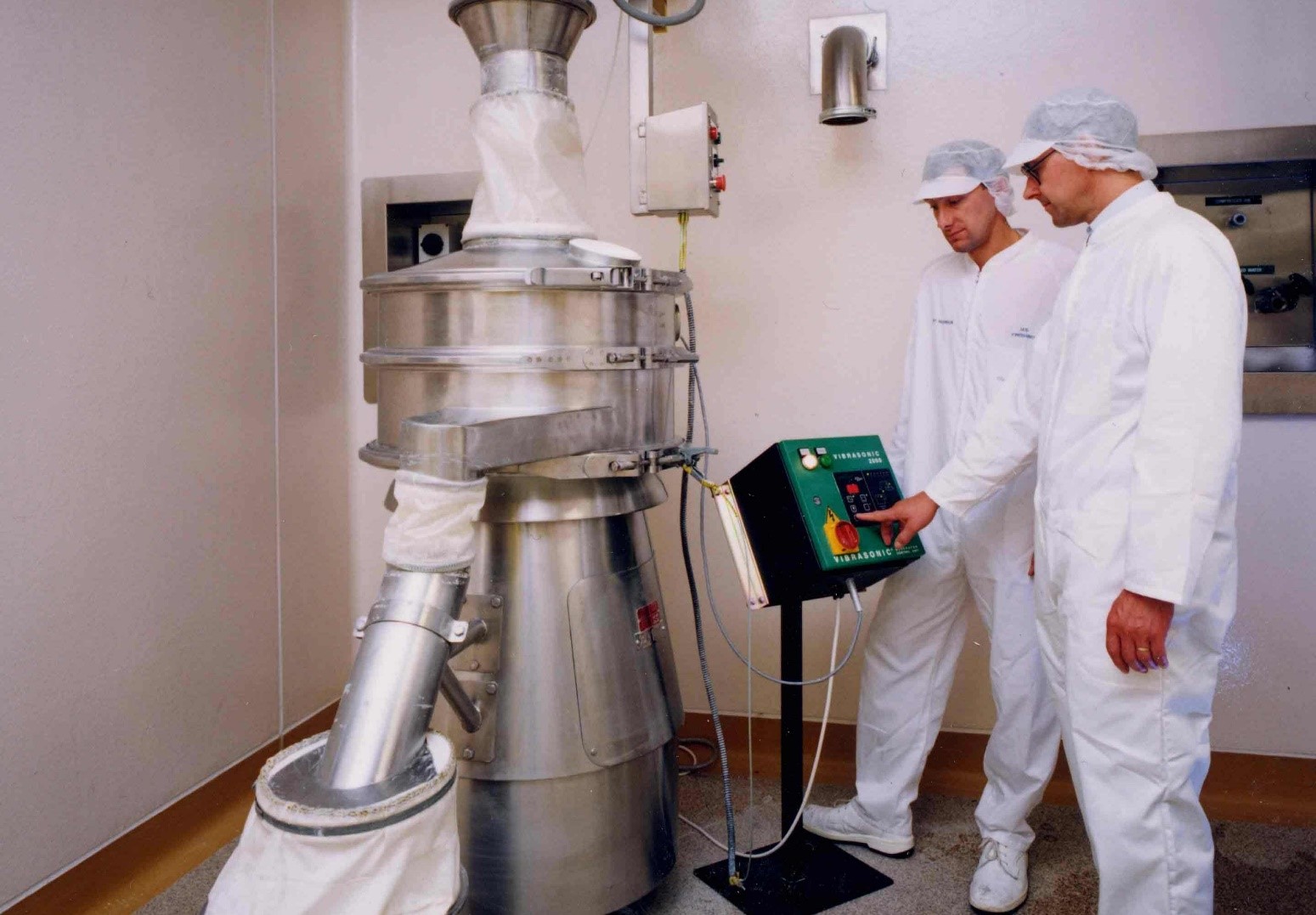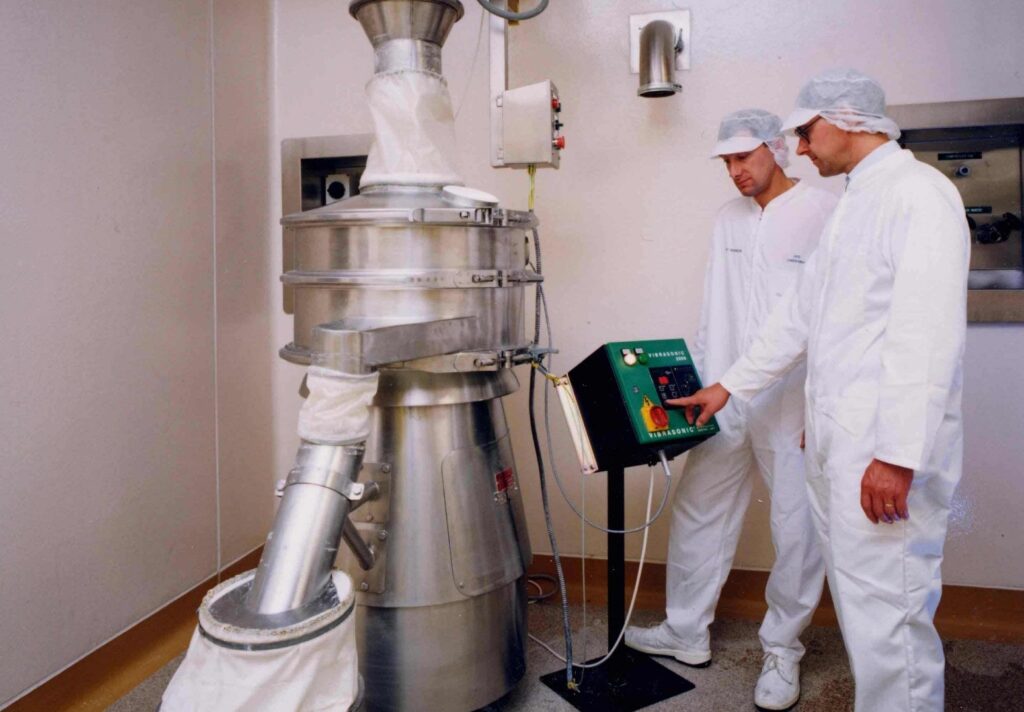 Whether you are running a small batch of a bakery or a large industrial batch, the Vibro flour sifter machine is the best fit equipment that safely removes lumps and potential contaminants from flour or other food ingredients. Vibro sifter is a user-friendly machine that is comfortably suited to any production line.
Chemical Industry
Today every industry is interconnected with each other that has been helping in many perspectives. The manufacturing and production of chemicals strictly require generalized processing such as grinding, mixing, milling, etc.
All these applications can be performed by using a Vibro sifter to obtain a fine chemical product. A vibro sifter is a highly applicable machine at every chemical plant which depends upon the type of usage.
Research & Development
Laboratory Vibro sifter is commonly used in R&D labs also recognized as an R&D Vibro sifter.
In the laboratory you will find many chemicals that are not used for a longer time, hence they form lumps and are difficult to use.
So, the Vibro sifter is suitable and efficiently used to sieve solid-solid, solid-liquid, and grading laboratory separation.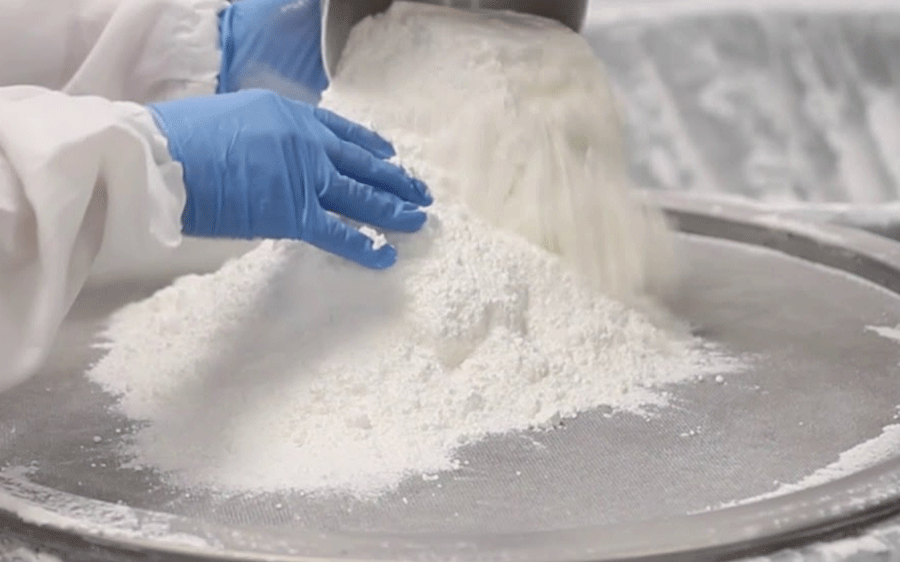 Plastic and Polymers


Plastic is used all the time in our daily activities. They are durable- lightweight and cost economical compounds.
Polymers are the main components used in the manufacturing of plastic products. Vibro sifter machines are used in plastic and polymers industries to remove chips, fine impurities, and dust particles from raw ingredients to get desirable outcomes during the manufacturing process. 
Agriculture and Fertilizers
In agriculture, whenever crop comes from the farm, you need to clean them before final packaging process.
For that Vibro sifters are required to dedust the crop from unwanted stones, contaminants, and waste material.
Similarly, the fertilizer market is an evergreen market due to soil fertility. Vibro sifter machine has a huge range of applications when it comes to the manufacturing process of fertilizers sieving, grading, and filtration.
6.What are vibrating screens and non-vibrating screens?
Non-Vibrating Screens
These screens are stationary and work solely under the influence of gravity.
These are the traditional types of screens manufactured with a fixed screen along with steep inclination. These screens are now replaced by vibrating screens to obtain high process efficiency.
Vibrating Screens
The working principle of vibratory screens involves the use of vibratory motion under the influence of gravity that causes the powder particles to pass through it.
It is difficult with the vibrating screen to obtain 100% process efficiency, if the operation needs to be 100% efficient, the processing time will be much longer than normal.
The percentage is used to express process efficiency. It is defined as the proportion of powder particles by weight that has passed through the screen divided by the total weight of unprocessed powder multiply by 100.
7.What are the major Vibro sifter parts? 
The Vibro sifter machine parts are dicussed below.
1.Motor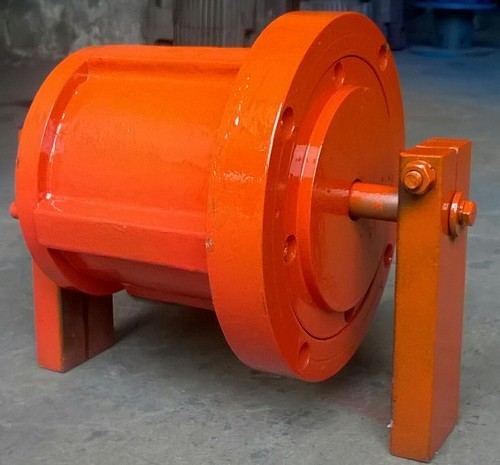 The motor is one of the essential components of the Vibro sifter, it supplies power or energy to the machine for all of its operations.
2.Filter screen
Another component "filter screen" is made up of wire mesh having a fine surface that facilitates in sieving of ultra-fine particles. Additionally, this screen also prevents any chance of leakage during processing. Furthermore, filter screens are also available in different sizes, therefore you may select as per the compatibility of the machine.
3.Hopper lid
Hopper lid is also termed as "coverlid". This lid covers the processing material from its top to prevent material loss during machine vibration. It also covers the fragile mesh hence protect it from any damage from foreign materials.
Generally, the hopper is composed of metal, hence it prevents contamination of processing material from itself. Since there are clamping rings that fix the lid to its position, therefore it remains intact during operation.
Vibro sifter machine parts
4.Wire mesh screen
In the Vibro sifter machine, there is a circular area in which the wire mesh screen is fixed using glue which improves its strength and makes it long-lasting. Strong binding using glue also makes sure the mesh screen will remain intact during high-speed vibrations.
5.Screen material outlet
This part of the Vibro sifter is fixed at the bottom of the filter screen. It refers to a chute which is essential because it facilitates the collection of all screened/graded particles. This component is significant as it allows screened particles to exit the machine.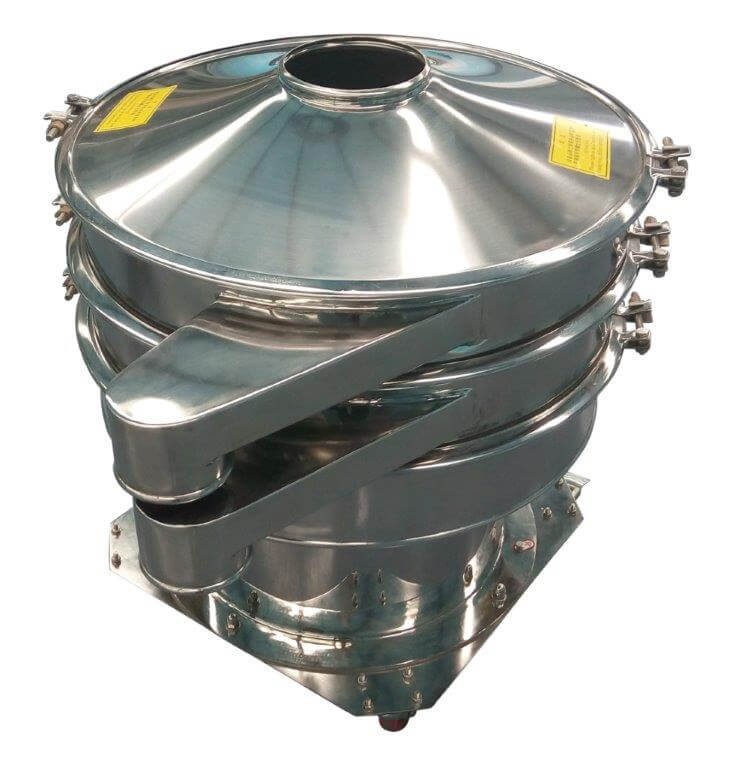 6.Springs
Springs are the parts of the Vibro sifter that are used to improve hydraulic motion. It fixes the upper region of the machine to keep it intact in high-speed vibrations during processing. Springs basically work as a damper which promotes vibrations however, also protects the ground from vibrations effects.
7.The control panel
It is one of the most essential parts of equipment and is fully operated by the user. The Control panel consists of buttons of various signs, colors, and designs.
When a user assigns a command using these buttons, it will be directed into the action. These buttons however are replaced by LCD touch displays in some machines. 
8.What are the benefits of Vibro sifter?
Compact and Portable
Vibro sifter is compact and portable design equipment perfect for screening laboratory to industrial procedures.
Dust Free Production Line
The Vibro-sifter machine is a perfectly designed tool that avoids dust formation when dealing with powdery particles.
Pure & Safe Output
Due to the compact housing and stainless steel construction of the Vibro sifter, you may get 100% pure and hygienic throughput.Today, many Vibro sifters are equipped with a dust hood for the collection of dust particles, hence, maintain a pollutant-free environment and ensure personnel's safety from health hazards.This equipment is utilized in the first stage of the production process in which powder or granule types of raw materials are sieved and screened to remove impurities/contaminants. Therefore, Vibro sifter is popular among pharmaceutical, food, and healthcare sectors for segregation of different size particles.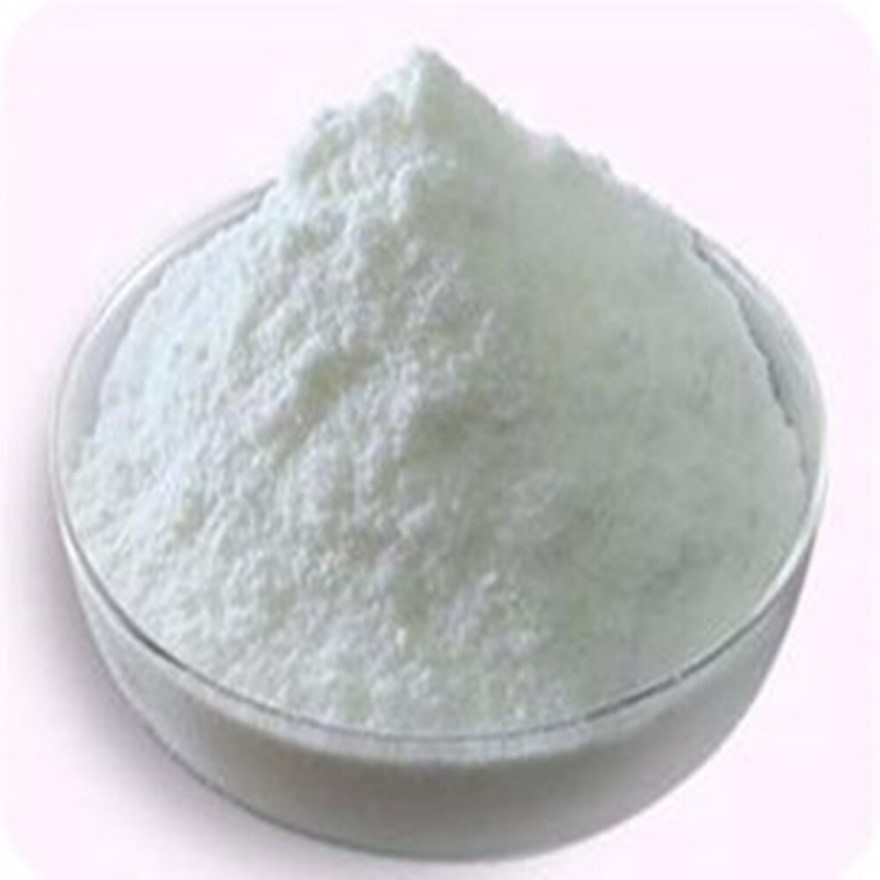 Low Labour Cost & Noise
Vibro sifter is effective machinery that can segregate material that is suitable for the separation of fine particles. Versatility, less waste production, convenient handling, and low noise production are the salient features of Vibro sifter sieves.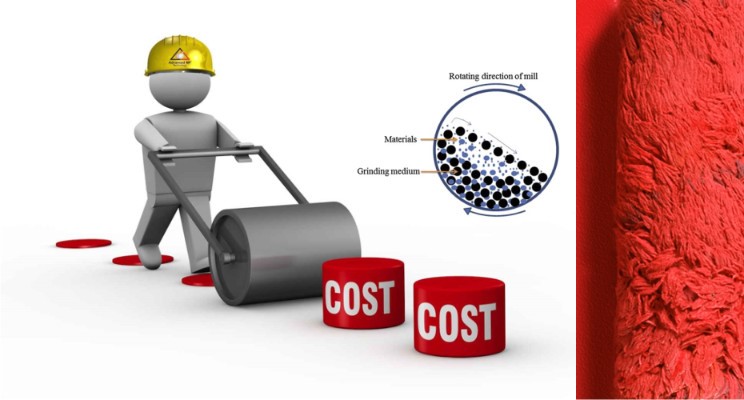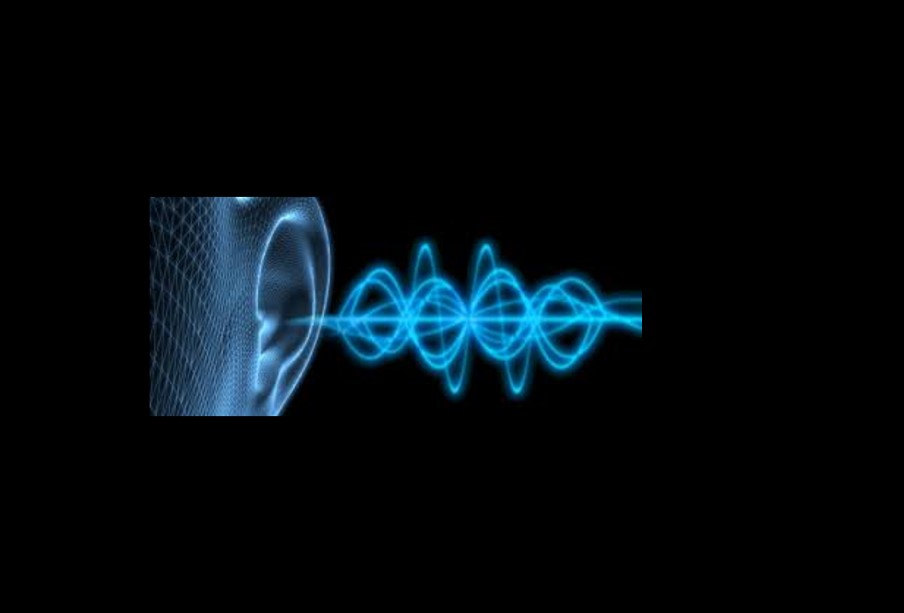 Easy to Clean
Vibro sifter is easy to clean and dismantle.
Improved & Consistent Product Quality
Vibro sifter maintains high product quality that conforms with the standard of good manufacturing practices. That's why the pharmaceutical and food sector extremely demands for Vibro sifter in order to obtain a consistent and improved efficiency production.
High Production and Little Energy Consumption
Vibro sifter works by consuming too little electric energy, hence this machine reduces operation cost and yields high-level output.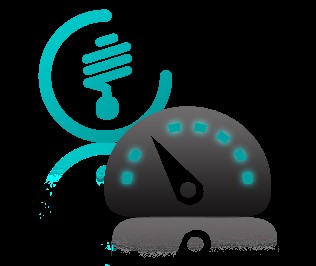 9.What is the working principle of Vibro sifter? 
The vibro sifter principle of work
The Vibro sifter working principle relies on gyratory vibration.
When a motor is turned on, its rotations generate vibrations in sieves or screens that make the material cross. The separation of material is based on particle size. This results in, separation of various grades powders.
10.What are the features of the Vibro sifter?
The features of the Vibro sifter is mentioned below:
1. Wide Range Screener: Vibro sifter has a broad range of screening ranges from 28 microns to small up to 5 microns.
2.Anti Clogging Screen: Vibro-sifters are designed with an anti-clogging setting with reduced chances of blocking the screens.
3. Single to Multi-Layer Sorting: You can select single or multi-layer screener concurrently depending upon the requirement.

4.Accurate Screening: A Vibro sifter machine allows accurate screening with greater screening capacity.
5.Economical and Environmental: Vibro sifter machine is low cost, a low energy-consuming machine with easy-to-replace features that make this machine as most affordable sieving device.
11.What is an ultrasonic Vibro sifter? Why prefer ultrasonic Vibro sifter over conventional screening?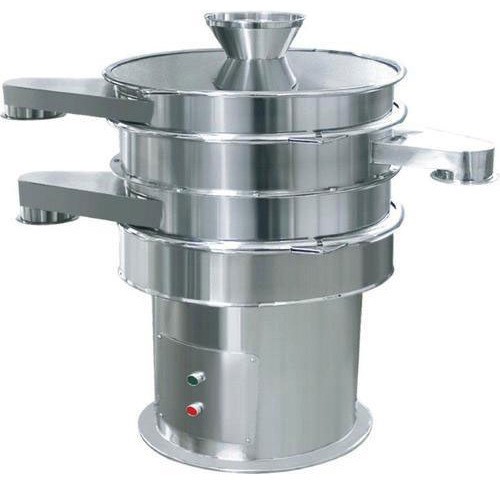 Vibro sifter
An ultrasonic Vibro sifter is a well-improved version of a conventional screening machine. In an ultra-sonic Vibro sifter, a regular screen is supplied with a vibration system.
This addition perfectly improves the overall efficiency of the sieving performance by preventing the mesh clogging and increasing the Vibro sifter capacity production line.
Ultrasonic Vibro sifter is specifically helpful in the segregation of fine powders. It is considered as most suitable equipment in the large-scale production line. Industrial powders most often tend to form a lump due to high adsorption, light specific gravity, etc. Ultrasonic Vibro sifter is a solution to deal with such conditions than ordinary Vibro sifter machine.
Parts of Ultrasonic Vibro Sifter
ultrasonic generator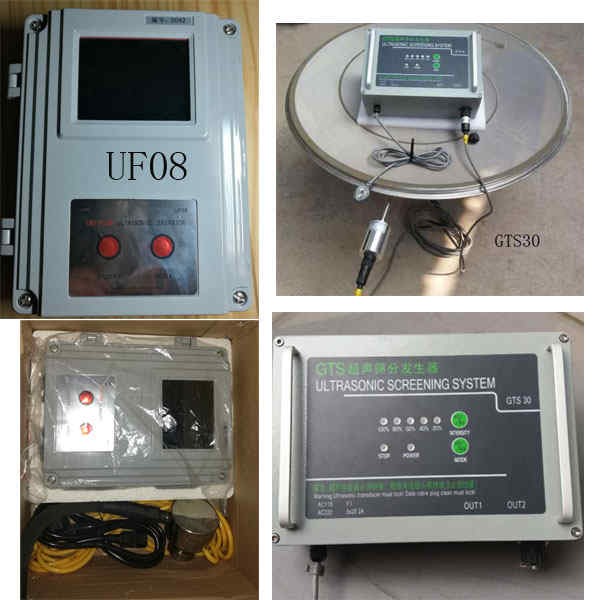 transducer
resonance ring/conduction ring
Three Dimensional Elliptical Movement
Ultrasonic Vibro Sifter Suitable for:
Pharmaceutical powders
Food/baking
Chemical powders
Metal powders
Resin
12.What is the difference between a round/circular Vibro sifter and a square Vibro sifter? 
1.Round Vibro Sifter
A round Vibro sifter offers long-lasting results to your business and is designed to provide less capacity to deal with dry and wet products.
Round or circular Vibro sifters are known for a high level of precision and accuracy for fine powders.
They are suitable if you are dealing with sensitive, expensive, and pharmaceutical products.
They produce less noise, compatible and portable sifting tools. this machine is a great choice for an area restricted lab.
Rectangular Vibro Sifter
A rectangular Vibro sifter separates larger particles with high-volume goods.
This is a suitable tool to deal with heavy-duty applications such as the classification of pellets and minerals.
They are mainly applicable for sieving PVC, PVS, lamination, etc.
The noise level of the square Vibro sifter is higher as compared to circular.
It requires high maintenance and cleaning services.
The square Vibro sifter machine is a larger unit that requires a high space for installation.
Rectangular Vibro sifter
13.How to bring powder to a sifter? 
To bring powder to a sifter, there must be a controlled feeding to the Vibro sifter, in case of uncontrolled feeding too much powder over the sieve deck may accumulate.
If it happens it will drastically reduce the sifting performance and creates problems that make goods unacceptable for the next procedure ultimately wastage of valuable goods.
14.How can you resolve the production of electrostatic charge in Vibro-sifter? 
A static charge is established when two separable surfaces are in contact. In this way, one surface is in high resistance to an electric charge.
Vibration during procedure cause friction between a screen and product material that results in static current in the body of the sifter. This is a very common phenomenon of vibratory mechanisms.
This is an undesirable phenomenon for those products that are flammable in nature.  Secondly,  electrostatic charges also have a great impact on the user, as contact with any conductive part of the Vibro sifter may lead to cause an electric shock.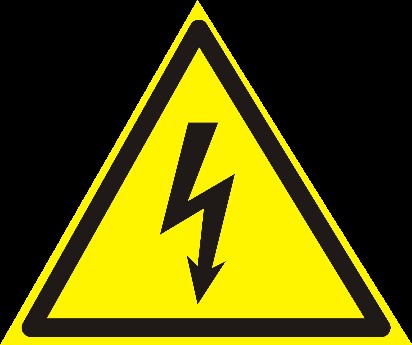 To resolve electrostatic charge you need to follow:
A rubber gasket that isolates the pretension of electrostatic charges in Vibro-sifter assembly.
The installment of the gasket will correct the situation by retarding the throughput of electrostatic charges.
The earthing connections of the machine must be check and tested periodically after cleaning or maintenance of the machine. 
15.How to do step-by-step installation of Vibro sifter?
For installation of Vibro Sifter, you must require few essential steps:

Unpack the Vibro sifter machine carefully by unhooking wooden pellets.
Install the main body of the vibro sifter machine on a smooth level surface, set it to vibrate at high speed, if you see the Vibro sifter moving around then keep a waste cloth, rubber sheet, or anything that may induce friction beneath it (there is also an optional rubber plate available for isolating vibrations).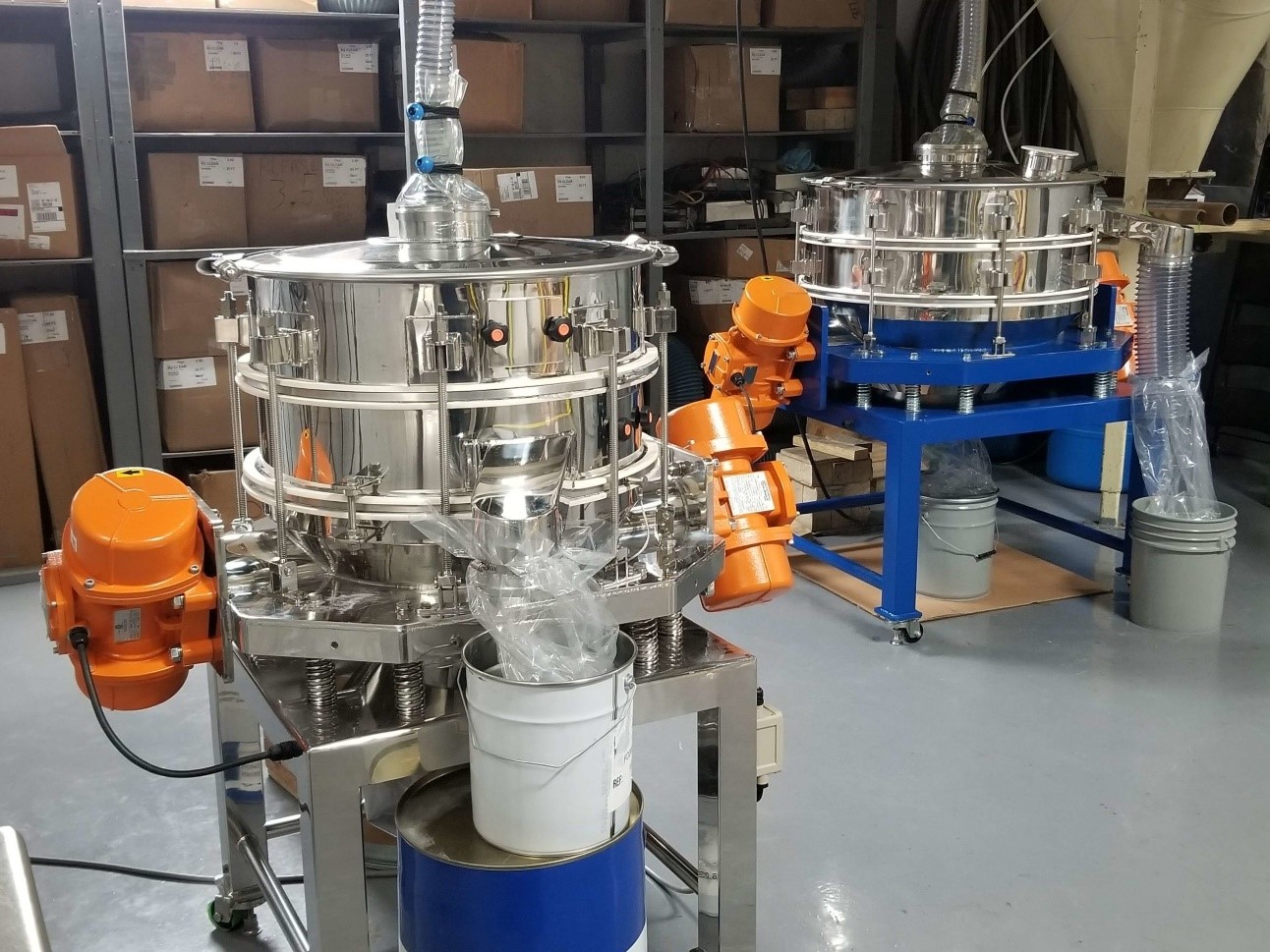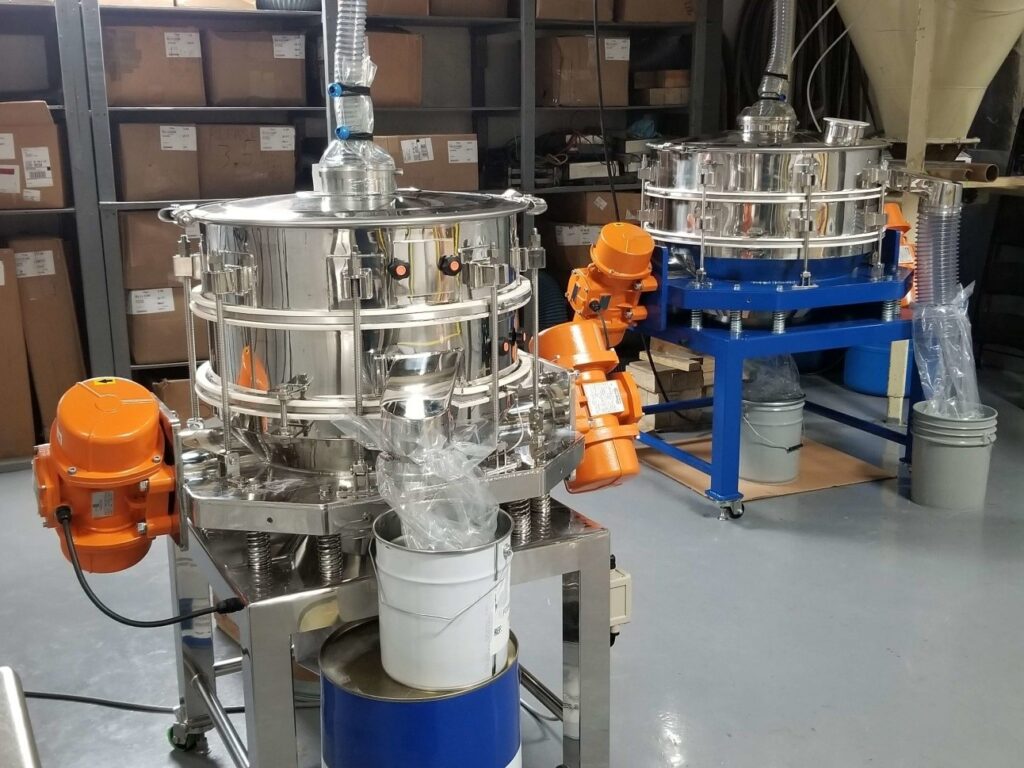 There is a dial (named Amplitude Control), it should be set to zero (0). Also, there is a sieve holder, place a sieving pan on it. Then, make a stack of all your required mesh sizes in a way that the finest one is at the first position. Take one recommended measure (weigh all your empty sieves before proceeding).
To proceed, weigh accurately test sample, however, the amount of it varies depending on the sieve mesh size, and physiochemical properties. Big amount of test samples is not good because it results in poor sieving.
According to the arrangement of sieves, the coarsest sieve must be at the top to distribute evenly your test sample.
Subsequently, cover it with a clamping lid followed by clamping springs by fixing them onto the hooks each of which is installed on the clamping lid and holder (make sure that your clamping springs are appropriate to your desired sieves).
At this point, turned on the power supply, you will observe the LCD screen timer switched on and the lamp light up.
16.How to operate Vibro sifter?
1.Pre-Start-Up Points
Before starting the Vibro sifter test run is of prime importance to assess if it works properly or not.
Users must be well equipped with PPEs and well trained to handle Vibro sifter.
Make sure all components of the Vibro sifter are affixed properly.
A screen must be properly installed.
No foreign particle should be left on the main screen.
All bolts must be secured.

2.Start-Up Points
The process begins with pouring the desired material mixture that needs to be separated on the feeding hopper. Before starting, make sure parts including screen, base frame, and cover are properly fixed.
Switch on the power supply which allows the motor to vibrate due to uneven weight assembly.
The feeding material must be introduced at the center position of the screen. It leads to vigorous vibrations of the sieve resulting in the unprocessed material on the hopper pass through the appropriate sieve aperture to segregate particles/granules of different.
Vibro sifter also consists of a "discharge part/exit component". It helps in the collection of particles/granules of uniform size after successful sieving.
This operation is applied to a wide variety of materials and it is highly reproducible if the user exactly follows the protocol. The above-mentioned content is standard protocol for Vibro sifter, however, it can be modified further based on the physicochemical properties of processing material.
3.End-Up Points
Switch off the power supply followed by removing the clamping lid and springs.
Carefully observe the test sample after processing to evaluate the efficiency of the process.
If the test sample has been segregated efficiently, yet allow the sieves to vibrate for an additional 5-10 minutes. Leftover particle residues on each sieve will help in measuring particle size distribution data of the test sample.
Clean the sieves after measurement particularly if you intend to measure again the same sample, make it sure first to clear all clogged granules/particles from the sieve. You may use a cleaning brush, air gun, waste cloth, or a vacuum for this purpose.
Alternatively, if you observe firmly clogged particles in sieves or you may intend to use it for a new sample, then it is recommended to wash it with neutral detergent or use an ultrasonic machine.
17.What should you do to extend the shelf life of the Vibro sifter?
It is true all screens will begin to fail if left over to run indefinitely. Therefore, you can maximize the shelf life of the Vibro sifter via proper selection as well as maintenance.
Ball and circular roller bearing are extremely important components of vibratory types of equipment that prevent the breakdown/wear tear of the Vibro sifter. Breakdown of these components may also increase downtime of the machine and production time. Therefore, you must inspect the lubrication level of these components in order to prevent the risk of breakdown and damage.
A regular inspection of the screen is required depending upon the type of application. This could be done at every hour, day, or week.
The lubrication of the gyratory motor must be checked. As it continuously supplies lubrication to the bearing unit of movable parts at a suitable time in a suitable amount.
Always look for wear in tear, signs of screen blinding, development of gaps between mesh and frame.
In case, if you find a problem a regular inspection can prevent screen failure during operation.
If you observe screen generally lasts for nine weeks then you may replace them after seven to eight week to avoid downtime and interruptions. 
18.What are the common problems with Vibro sifter and how do troubleshoot them?
Vibro sifter is efficient equipment that is made up of remarkable materials and skilled manufacturers. However, even on excellent equipment there still can be some technical difficulties. For instance, screening and mechanical issues. As discussed below, you will find the subsequent failures and their effective troubleshooting.
Let's have a look!

1. Premature Screening Failure
This is an extremely common problem that every operator faces when operating a Vibro sifter.
The screening unit of the Vibro sifter is most important and prone to wear out components of a machine. This part requires high vigilance and replacement.
Root Cause
The life of a screener depends upon many factors such as the method of cleaning and extreme environmental condition, etc. It is not easy to predict how long the screener would efficiently work.
If screening is delaminating or separating from each other then the issue might be high temperature, which causes screeners to weaken (Recommended temperature limit is from 49-93ºC).
Action
For all those processes that require high-temperature screening that we will recommend you to use welded screeners. A welded screen has the ability to withstand up to 204ºC.
Furthermore, speak to your vendor to find out the options for screening material under high temperatures.
2. Screen blinding
This is another problem that every operator encounter when working on Vibro sifter is, screen blinding or clogging which is caused by processed materials. The opening of the screens is blocked.
Root Cause
The screening blinding may be caused by too much high feeding rate of the material.
Poor selection of screening
Screen with too much heavy diameter
Type of material used- such as cohesive, sticky materials. These materials adhere to the mesh surface and bulge around the wires which ultimately lessen the opening of the mesh size and close them entirely.
Action
To deal with this problem, there are many anti-blinding devices introduced to combat screen blinding.
Antiblinding devices are perforated plate which is mounted below the screen surface. For instance, sliders and balls that are installed on the coarse screen.
The vibration of sliders and balls easily dislodge the stuck material in the openings, hence require little maintenance.
Sliders prevent the particle's stickiness on-screen pores
Bouncing  of balls knocks the stuck materials
3.Irregular material movement
Another important issue experienced by Vibro sifter users is that sieving material is not regularly moved on the screen rather it follows irregular directions.
For instance, material may stick at the center of the screen and does not discharge in the normal pattern.
Root Cause
This problem could be due to any reason, that's why experts professionals come to fix the problem.
Before calling an expert, we suggest you monitor the following corrective parameters.
Action
Normally, a double shaft motor that drives a vibratory screener is installed in the vertical position. Therefore, fastened the upper and lower motor shaft to create a centrifugal force during the spinning of the motor shaft.
Moreover, the lead angle is very important that determine the pattern of material on the screening surface. The lead angle must be adjusted at an angle between 0 to 120 Change over the lead angle will accelerate a material flow pattern.
Changing the flow effect of material by altering lead angle in the screen
Always feed the material on the center of the screen rather off-center that will affect the movement of the material
4.Material Flows So Quick
This is a common problem most often occurred during the process. The screening material passes through the unit immediately after feeding.
Root Cause
This problem could be occurred due to improper adjustment of the motor vibrator in relation to screening material.
The screen must be poorly affixed.
Action
To fix the problem you must adjust the motor vibrator properly.
Reduce the inflow of material
Determine the screen tension or replace the screen.
5.Frequently Tearing of Mesh Screens
Sometimes you may notice the frequent tearing of mesh screens that ultimately interrupts the whole process time.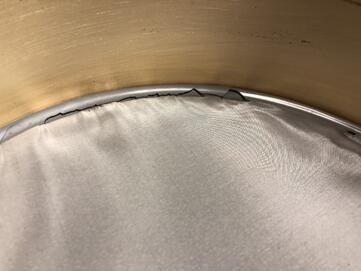 Root Cause
This problem might be due to prolonged retention of feeding material on the screens
Due to impact forces created by feeding material.
Action
By adjusting vibratory motion may increase the outflow speed of the material.
Installing a flow splitter between the inflow pipe and screen may reduce this problem. 
6.Poor Operating Efficiency
Sometimes Vibro-sifter yields poor performance that could be due to the following reasons.
Root Cause
Clogging of the screens
Excessive material over the screen
Feeding material is not over the center of the screen
Action
Regular cleaning of the screen is required
Adjust the vibrator motor to improve the outflowing speed of material
Reposition the feeding material in the correct way. 
19.What safety measures you must consider when handling a Vibro sifter?
1.Operational frequencies are explicitly mentioned on the seal. The sieve shaker depends on these frequencies for producing vibrations of a distinct magnitude of acceleration. If you operate it on the incorrect frequency it may cause a breakdown of the machine.
If any error occurs during the procedure immediately stop the machine and deal with the error.
The ideal amount of test sample is estimated in a way that it should be distributed evenly over the surface of the topmost sieve and ideally, its depth is 5-6 times of the mesh aperture size, such as for 1mm mesh size it should be around 5-6mm.
There are inner rings/ corner rings provided for sieves and outer rings/ O-rings are available for wet and fine powder sieving. Please handle the equipment carefully and do not splash water on the main body, it may cause damage to the machine.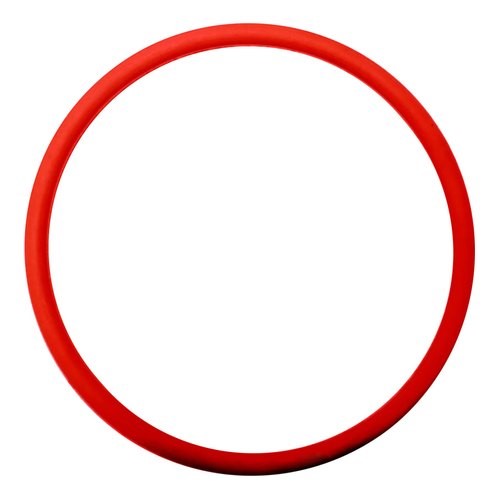 The use of appropriate sieve size is critically important. Sieve shaker is particularly equipped for (75mm φ) test sieves, therefore using it with inappropriate size may cause damage to the machine.
Continuous operation of sieve shaker for a long time (1 hour or more) is prohibited.
Never try to put a hand or tool into a machine while it works.
Instruction: Generally, the sieve shaker produces high-frequency metallic sounds when switched on without any sieves or processing material on it, please do not consider it as machine collapse or malfunction.
20.What do you need to understand before investing in a Vibro sifter machine?
1.Intended application
First of all, consider what you intend to do? What is your purpose for purchasing the Vibro sifter? It can be used for experiments performed in the laboratory on small scale as well as it is equally applicable for industrial processes.
There is a wide range of sizes available commercially, you may choose based on your requirements. You should select "small Vibro sifter", if you intend to use it for laboratory experiments (small scale application), in contrast, purchase "large Vibro sifter" for industrial applications.
2.Machine design
The design of the Vibro sifter is fundamentally dependent on the Vibro sifter manufacturer. Generally, manufacturers try to offer unique designs to attract buyers and improve their compliance as well as increasing profit. For instance, they may produce an L-shaped frame sieve design with some special features or separation mode.
3.Number of filters
Vibro sifter is available in multiple layers (up to 3) for precise processing and obtaining high accuracy. However, the number of sieves required in equipment is dependent on the percentage of efficiency required for separation.
4.Types of Sifters
Based on the design, such as single, double, or triple-decker Vibro sifter.
Based on operation, there are also two types available (electrical and mechanical sifter).
21.What are the future marketing trends of Vibro sifter?

The market trend of Vibro sifter is growing speedily in several manufacturing sectors recorded by industrial data and future developments worldwide.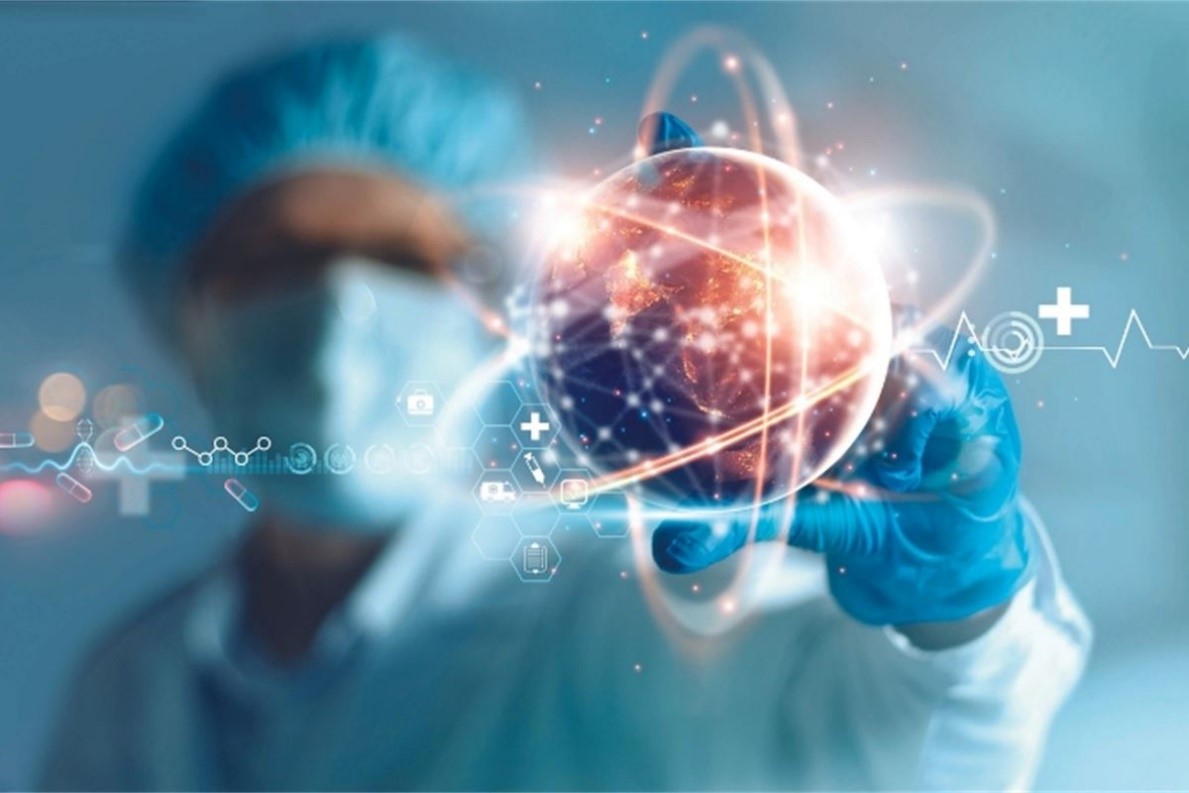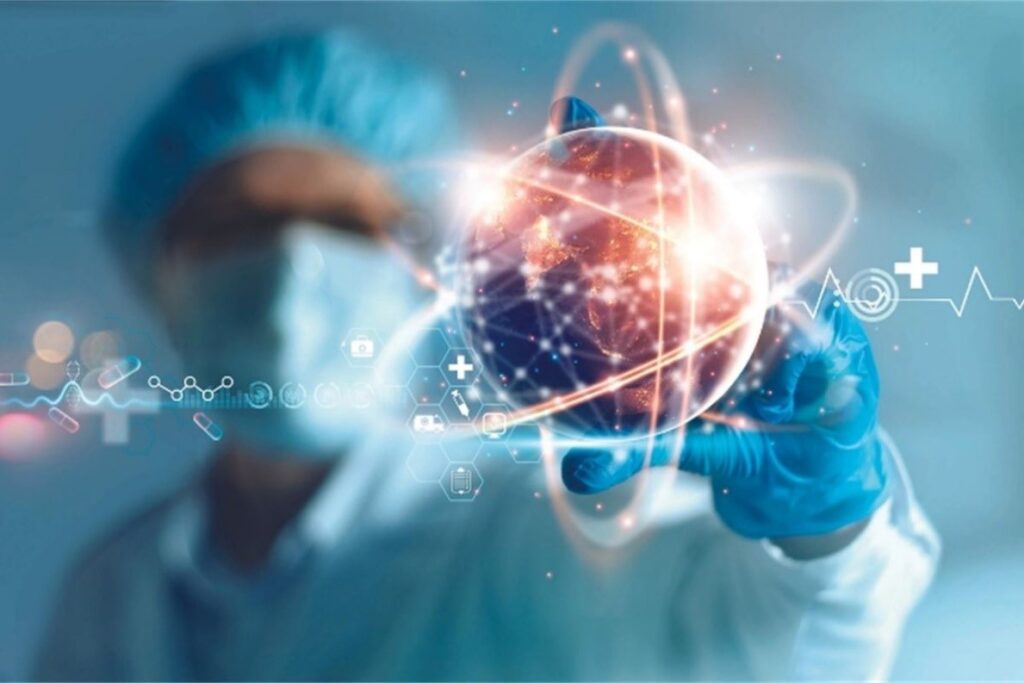 It is assessed that Vibro sifter has driven the best revenue growth million USD and is expected to be improved with further profitability ratio throughout 2022 to 2027.
If we examine the market summary, Vibro sifter sieving designs, capacity, are present in various configurations.
The Vibro sifter manufacturer offers these categories that depending upon the type of requirements from pharmaceutical, health, foods, and associated industries.
Conclusion
The Vibro sifters are ideal processing equipment to increase a high net profit across major pharmaceutical, food, chemical and associated indutries.
Vibro sifter benefits your production line by
Maintaining quality production
Easy cleaning
Low labor and low noise production
No dust pollution
Compact design suitable for mobile use.
Most important to achieve best results is the way you handle the machine. Typically, best practise, daily inspection, quantity screening material will provide outstanding performance.
We hope you've found this comprehensive blog informative. Now you'll be able to select the right choice of vibro sifter machine for your business that can help to boost your annual revenue.
CONTACT US
Tell us your raw material and project budget to get quotations within 24 hours.
WhatsApp Us: +86 189 7157 0951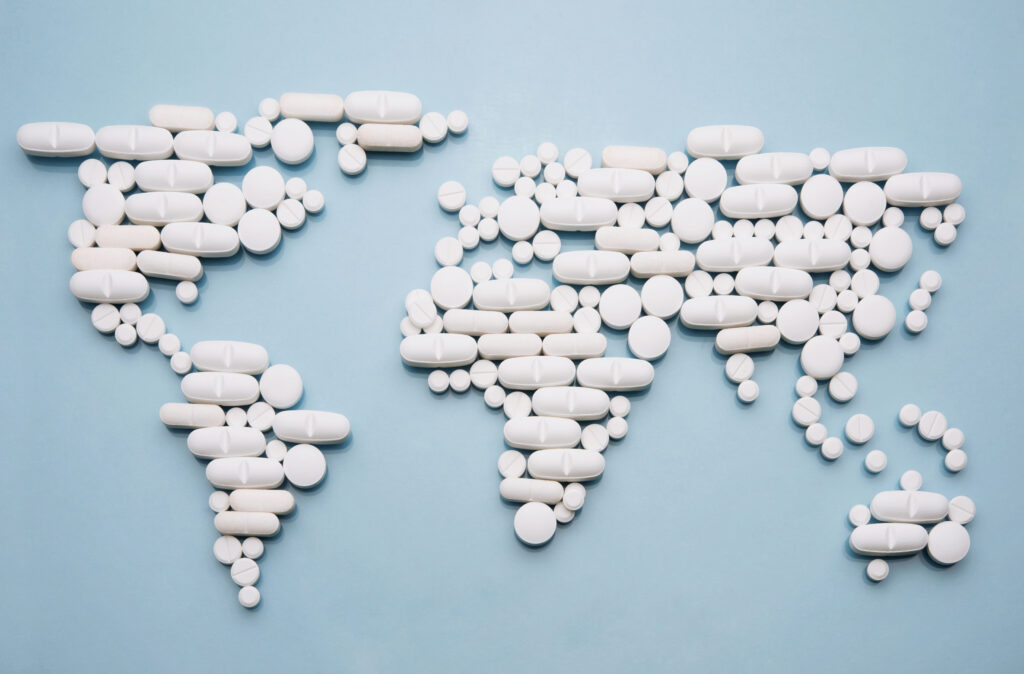 Tell us your material or budget, we'll reply you ASAP within 24 hours