Current Innovation in Pharmaceutical Blister Packaging- A Smart Medicinal Safeguard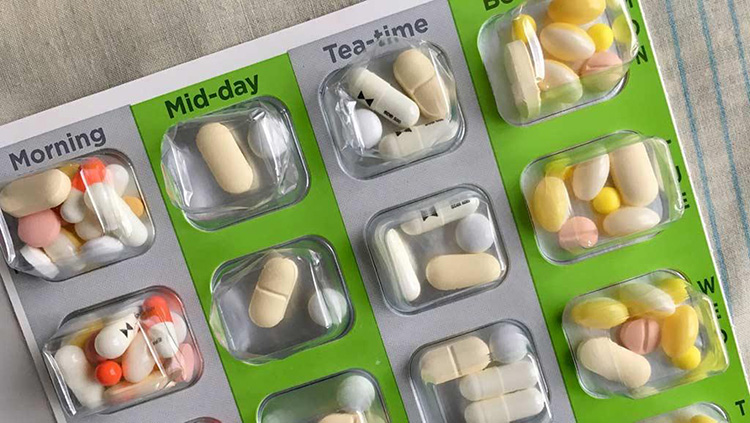 Can you imagine if pressing the medication pack speaks out? Or blister pack displays animated colors ad with instruction sound?
Today packaging technology has stepped into the 21st century; with great innovation, and implementation of modern development like sound, animated images, and tracking devices. It is the same as science fiction which becomes reality!
Although this might be a new futuristic approach that biological sciences and the electronic industry deemed too.
This file is all about the latest and remarkable innovation taken into the account about blister pack technology. Moreover, we will be discussing the extensive benefits of pharmaceutical blisters considering the pharmaceutical industry and patients.
Add a header to begin generating the table of contents
1.Evolution Of Smart Electronic Devices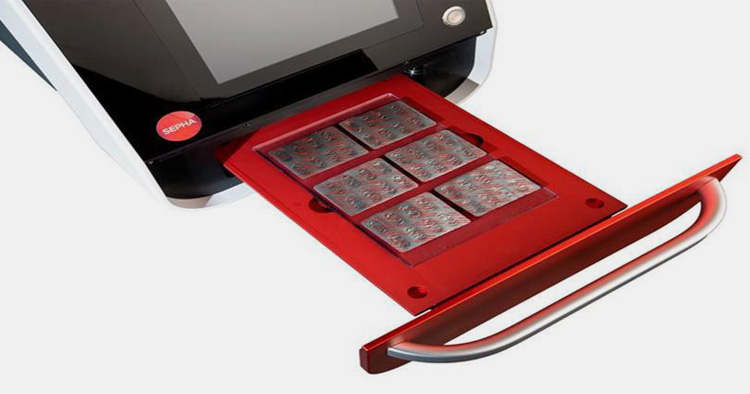 Small electronic units can be applied to trace and indicate the situation of multi-package and dispatching boxes. Crates and boxes can be found using RFID tags by inspecting several hundred meters. These tools may operate when appropriate 3-D models are employed to find objects quickly. Unlike ink-based systems, electronic indicators are not subject to batch-to-batch variation or the effects of variable elements like light, moisture, and shelf life.
It can be programmed to record a wide range of patient-specific data, including the time and date when each tablet is taken out, the time and date when each new supply of tablets is first opened, the time and date when the device is replaced, the patient's gender, the patient's weight, the patient's height, the patient's current medication, a time when each medication is given, and other information.
When the system concludes that the patient has not adhered to the required schedule, it can send an alert to the prescribing physician and/or the patient itself. The system can then be programmed to record the date and time when tablets are restocked, as well as the date and time when the new supply of tablets is opened for the first time.
2.Non Electronic Laminate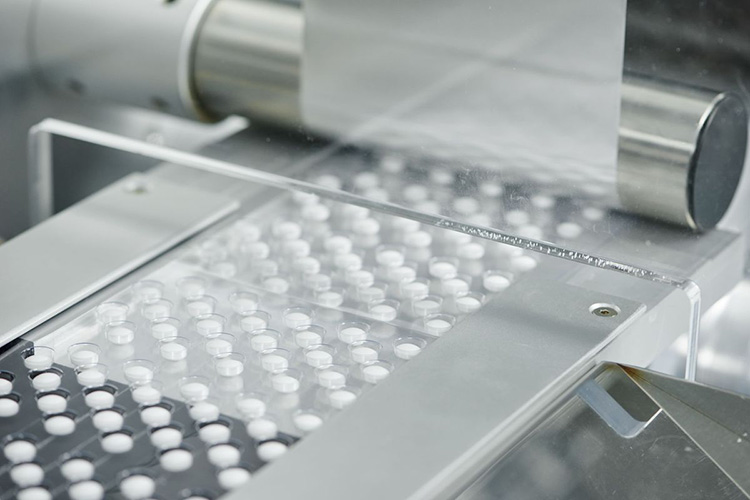 With progressive development in the pharmaceutical industry, there are devices that can monitor the situation of the product and also can track it.
A blister package portraying a dome shape is transformed into a laminate covering of a substrate film, a sticky resinous layer, and a permeable layer that has thermoplastic resin and inanimate absorbent.
A tablet is then placed in the covering and sealed by a layer. This innovative method could prevent oxidative degradation, ensure maintenance of a dry state and also effectively removes odors.
3.Printable Inks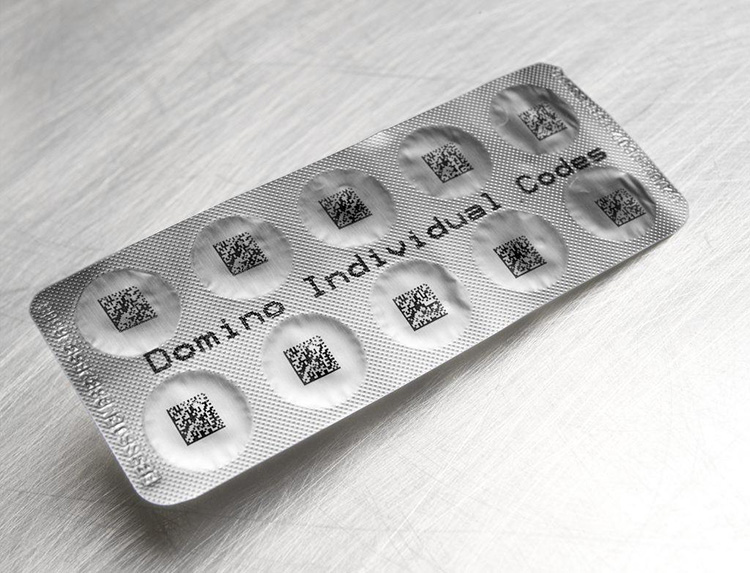 Some brands have introduced special type of ink for printing on blister packaging materials.They are solvent containing, non-dripping ink which dries quickly with ease.
These inks are reliable for blister packs as they perfectly adhere to the surface , are waterproof and gives crystal clear expression which is appropriate for indicating variable types of data such as manufacturing date on products.
An advanved type of innovative printing system known as BlisterJet CMYK allowing inkjet printing to colour print on blisters will soon debut at the market.
4.Electronic Blister Packaging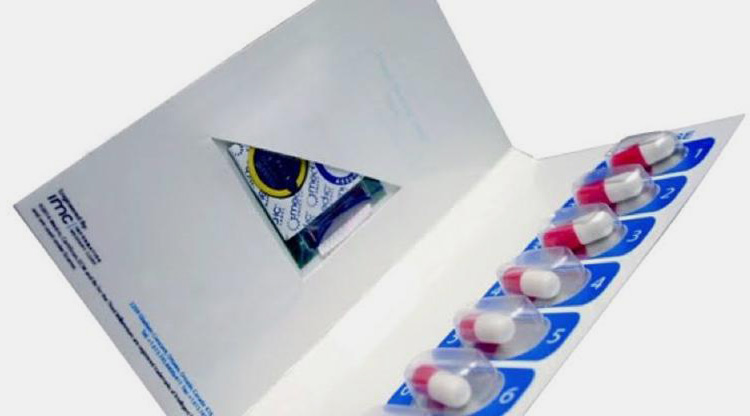 The blister pack can now be turned into sturdy, safe, and affordable for labelling, monitoring, and treatment of a variety of common ailments like allergies, pain, and sleep disorders. It can also be used for vaccinations.
The benefits of using blister packs with RFID devices are manifold. The most obvious and important advantage is that the patient gets automated, continuous monitoring of his/her medical condition, which is critical in some cases.
Secondly, the doctor gets real-time access to the data. In many cases, doctors want to keep a watch on the condition of the patient, even when he/ she leaves the clinic. This can now be easily done. Thirdly, the system becomes tamper-proof and harder to misuse.
5.Highly Secure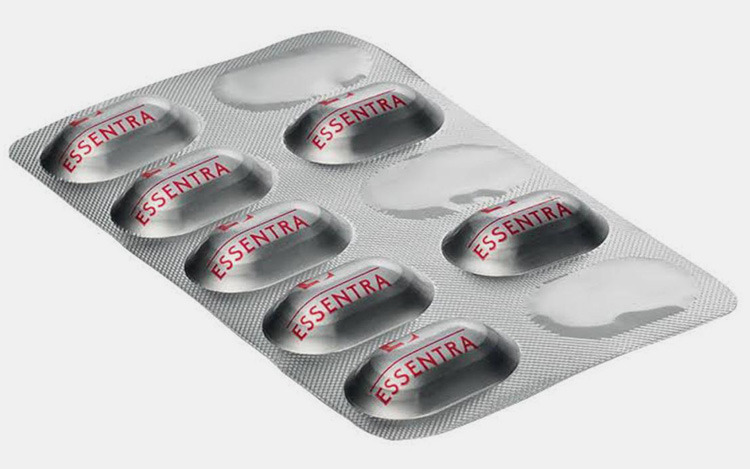 Pharmaceutical products should be packaged in blister package because these packages protect the item from dampness and gases and make sure they have a longer shelf life. Product stability is not easier to attain in hot and humid weather conditions.
Blister packaging assists and protects the drug with climate variations that may happen throughout transportation. Every dosage is packed in its defensive cavity, protecting single tablet or pill until being consumed.
6.Anti-Counterfeit Packaging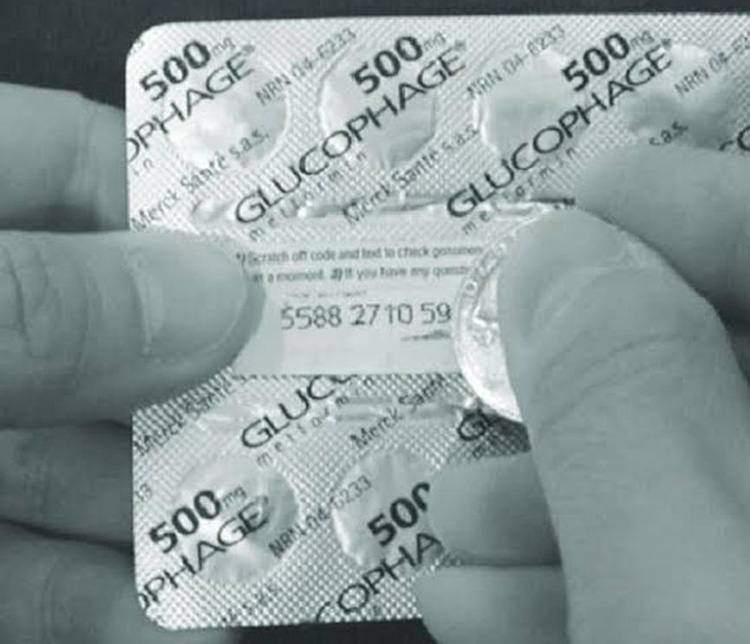 A company has recently launched a hologram feature inculcated at the back of the blister packaging using heat seal method, designed such that dosage and marketing details are present at the back of each tablet cavity.
There is also another conventional method of tracking and tracing to differentiate authentic pharmaceutical products from fake counterfeited products but the customers would require to go through online validation and confirmation about their purchases.
Nigeria has taken an anti-counterfeit initiative by developing serialized codes that are presently hidden under scratchable material on the blister pack of medicines which allows the consumer to authenticate it's genuineness by sending that code as a text message and getting a quick response in return whether it is fake or okay. This technology is popularly known as Sproxil Incorporated Technology.
7.Identification Ribbon And Digital Code System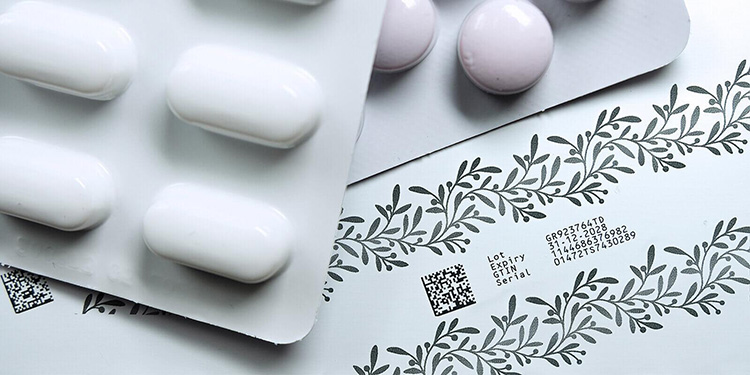 Flying Null technology indulges a system similar to that used in banks that incorporates ribbon-like a thread across gaps at blister packs.This contains a digital code secured in the ribbon which can be read out with the help of an electronic device.
Encoding is securely established as the ribbon cannot be taken off from the blister pack it's destruction. The use of digital code allows validation details of the ribbon virtually without even breaking the tamper proof seal. A great benefit is that the ribbon does not fail packaging test like hammering unlike RFID tags. They can also withstand higher temperatures. Further advancement has provided linking the digital code on the ribbon with the barcode enabling encrypted identification for the whole pack.
Brand owners can also make sure through this system that the correct box contains appropriately the correct pack as well throughout the supply chain procedure. Research have also indicated that such ribbons can also be inculcated on the pharmaceutical bottles and containers induction seals.
This ribbon will also be able to locate pharmaceutical parallel marketing which is importing goods for resale in an unauthorized way despite of this it's not always criminal.
Such ribbons can be added by :
Embedding of thread into plain boxes, ridged boards, and tags
A transfer involving the hot foil method
Lamination of distinct labels onto plain and ridged cartons
Incorporating threads during a paper forming process
8.Blister Packaging For Blind People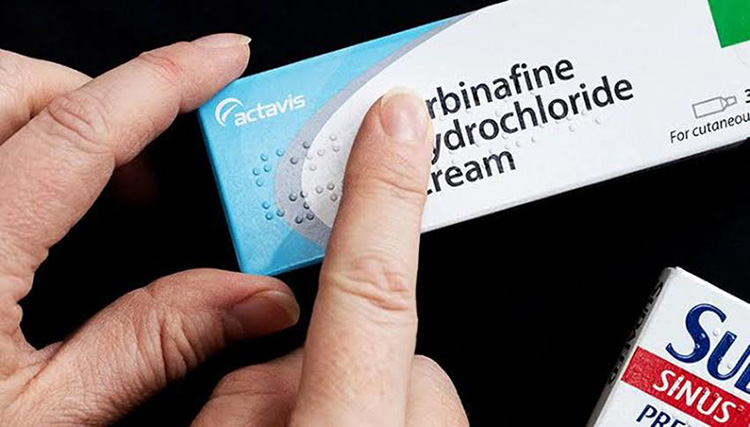 The digital panel will speak out each of the medicines in the pack for blind people and their dosage at the time of button press. Users can get the information they need and when they require it conveniently in the language they understand.
The pack will also provide the patient with an accurate reading of the date and time on which the next dose should be taken. This type of pack will also record the last dosage details and alert the patient whenever it's time to take the next dose. With a single press, the patient can access the last dosage times and dates. If a patient forgets to take their medicines, the packaging will indicate an alarming notification. The notification will come in the form of a recorded message and a vibration. When the alarm goes off, the pack will display a message.
9.Blister Packaging For Elderly People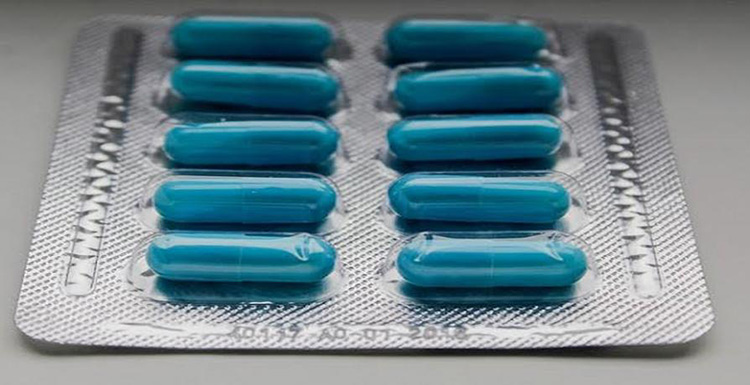 Due to the fact that they fill up at the chemist's shop, age-friendly blister packages reduce every possibility of medicinal confusion. Simple directions are provided by age-friendly blister packages therefore drugs are arranged appropriately.
Suppose a person takes three unlike drugs in the morning, one in the afternoon, and two later in the evening, for instance, the pills will be divided up in this way in the package, and there will be simple-to-understand directions on how and when to use them.
With this strategy, various typical problems with medicine confusion are avoided. It can be challenging for older adults with decreased physical capability and energy to pop out the little tablets on the base of the blister package. It can be simpler for elderly patients to get drugs while they are moving by diverting to blister package types, in which the outcome is merely pulled out of the base of the blister across the foil.
10.Disposable Electronics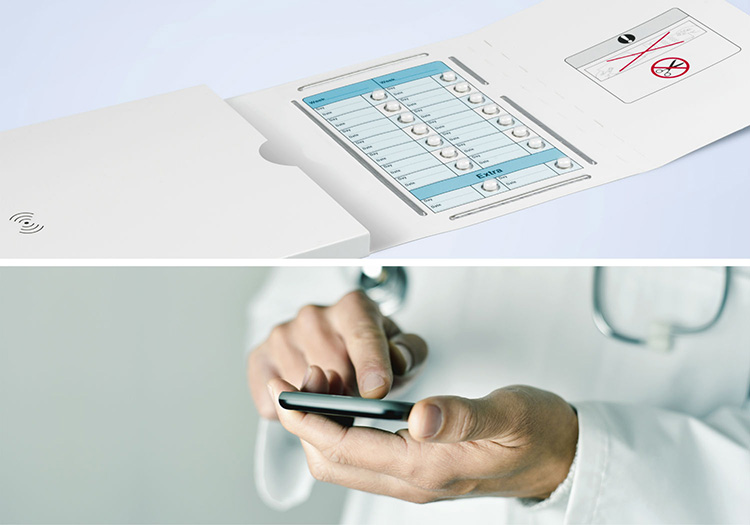 After realising that incorporating electronically assisted patient compliance feature into blister packs is great but highly expensive, manufacturers thought of developing disposable electronic feature that could provide the same benefits such as providing patient compliance, recording temperature fluctuations, etc. This would firstly ensure low-cost product as well as environment safe to handle.
Countless organizations believe that the blister pack could itself embed an electronic circuit into it to carry out functions as stated above. According to Sheffield University , aluminium foil might compose a probe of a thin layer of electrical circuit developed on it's surface by the process of oxidation and deposition.
A company named Power Paper Ltd has manufactured a disposable electronic timer appropriate for incorporation into any pharmaceutical packaging.
CONCLUSION
Within the coming next year the momentum in blister packaging technology is swinging toward systems that will produce a continuous and more advanced sampling and geat production deals. Aipak Pharmaceuticals is one- stop- solution offering hi-tech, fast, robust, and cost economical blister packaging equipment worldwide. If you have any queries or looking for blister packaging equipment details please click on the quotation.
Don't forget to share this post!
Blister Packaging Machine Related Posts
Blister Packaging Machine Related Products
Blister Packaging Machine Related Videos
CONTACT US
Tell us your raw material and project budget to get quotations within 24 hours.
WhatsApp Us: +86 189 7157 0951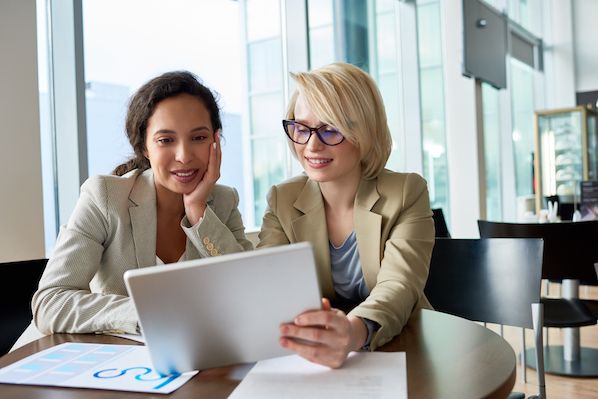 Want the best price & newest pharmaceutical machinery buying guide,tips and trends sent straightly to your box?Sign up for Aipak's monthly newsletter,we're free for your consultation and Offer you the most suitable solutions!
Tell us your material or budget, we'll reply you ASAP within 24 hours