Blister Packaging VS Strip Packaging
Packaging improves the appearance of solid dosage form; makes them more appealing. Usually tablets and capsules are packed into blister and strip packaging. These packaging are two popular ways of primary packaging. Blister packaging is more prevalent all over the world, but you can't avoid the significance of strip packaging on industrial sector as well.
This informative review is of prime importance if you want to know the differences between these two packaging types. We will examine the differences in types, advantages, packaging speed, cost, and much more.
Let's explore!
I.What is Blister Packaging VS Strip Packaging?

Blister Packaging
Blister packaging is a type of primary packaging which is made from a plastic or aluminum sheet. This sheet is heated so that it can be molded into bubble or pocket shape cavity called blister. This blister shape fully envelops the tablet or capsule.
Traditional blister has a cardboard or paper board at the back of blister and at the front side there is blister seal. This blister is glued to front side of cardboard. This is done for protection of product.
There are cavities in the blister packaging. These are formed by thermoform or cold forming.
Many different shaped blisters are used in packaging to enclose the medication or other materials such as unconventional shaped blister covers the unusual shaped product.

Strip Packaging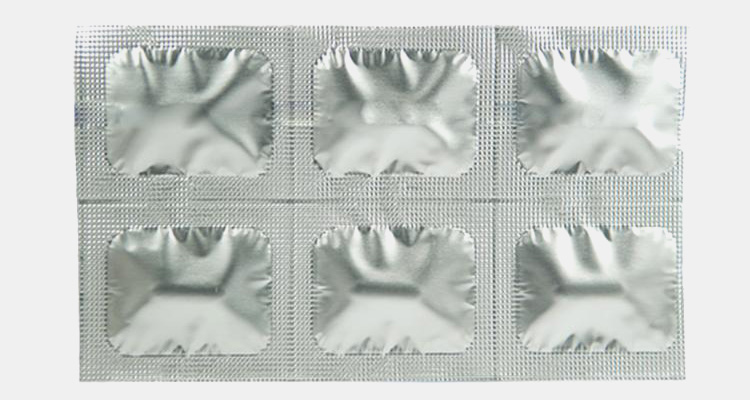 Strip packaging is defined as the packaging form consisting of single or multi-layered film that is heated and sealed by high temperature and pressure. This film material or sheet is heated either by crimp roller or heating plate.
The material used to produce strip has adequate thickness and is sealed hermetically to cover the tablet or capsule. The products are sealed between poly-aluminum or paper sheets.
Cavities are absent in the strip packaging.
These strips have simple design such as rectangular or circular in shape. The pockets have various shape like oval, round or square. The characteristics of pocket area depend upon the width, length, and size of the product.
Ⅱ.Pros and Cons of Blister Packaging Vs Strip Packaging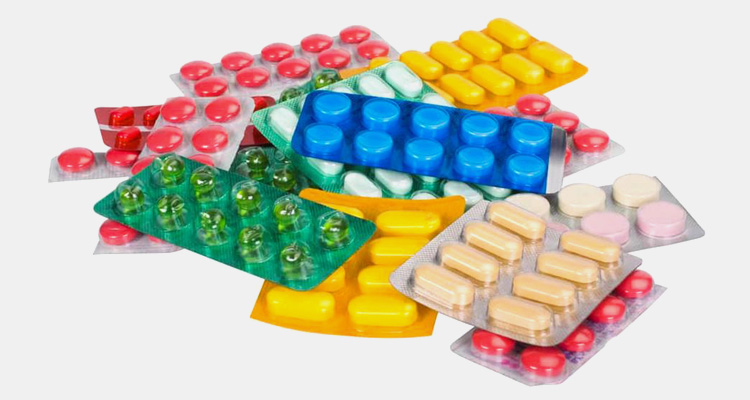 Mechanical Protection
The blister packaging protects the products from mechanical harm during packaging and transportation.
Easy Handling
These blister packaging are very light in weight and are easy to carry thereby lowering the cost of transportation.
Appealing Design
Blister packaging is visually to customer that attracts the customer attention. The products in blister are more noticeable than in strip packaging and the products packed in boxes.
Space
Blister packaging requires less storage space as compared to strip packaging.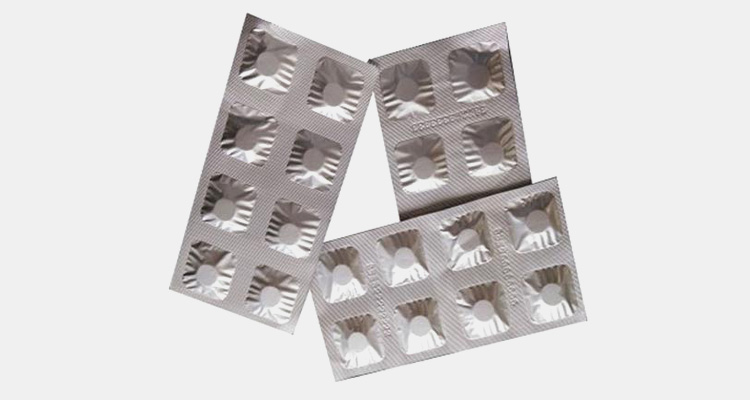 Child-Proof
Children have difficult in tearing the strip packaging and ingesting medicines.
Protection from Elements
The pockets of strips tightly seal the product making them airtight and protecting medication from oxidizing conditions and moisture content.
Recycling
The material used in these packaging are very easy to recycle. 90% of material used in strip packaging is recyclable.
Expensive
Blister packaging is a expensive mode of packaging than alternative methods.
Long Process
Their packaging processi= involves many steps than alternatives like bottling.
Metalized Plastic Sheets
For certain of blister packaging a metalized sheet is used, which is hard to recycle.
Less Child Resistant
Blister packaging is easy to tear by childern.
Elder Patient
Strip packaing is not suitable for elder patient with arthritic fingers.
Mechanical Damage
Strip packaging are prone or having risks for mechanical damage.
III.Process Material of Blister Packaging VS Strip Packaging?

Blister Packaging
Various kinds of materials are employed in blister packaging like
Ⅰ.Polyvinylidene chloride (PVDC)
Ⅱ.Polychlorotrifluoroethylene (PCTFE)
Ⅲ.Cyclic olefin polymers (COP)
Ⅳ.Paperboard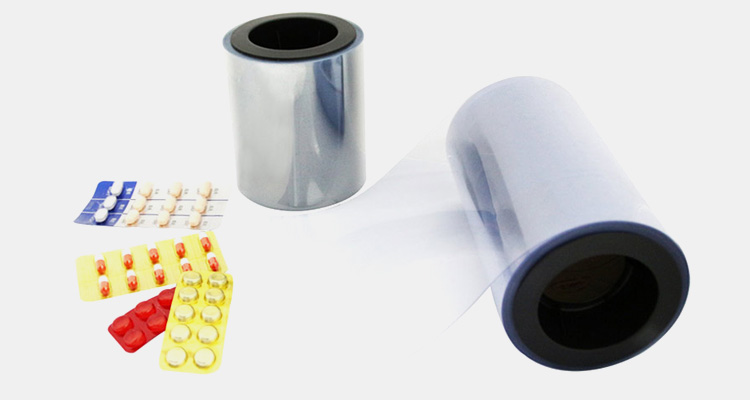 Ⅰ.Polyvinylidene chloride (PVDC)
PVDC coated films are highly prevalent used films in blister packaging. PVDC is used in blister packaging to provide maximum oxygen and water protection.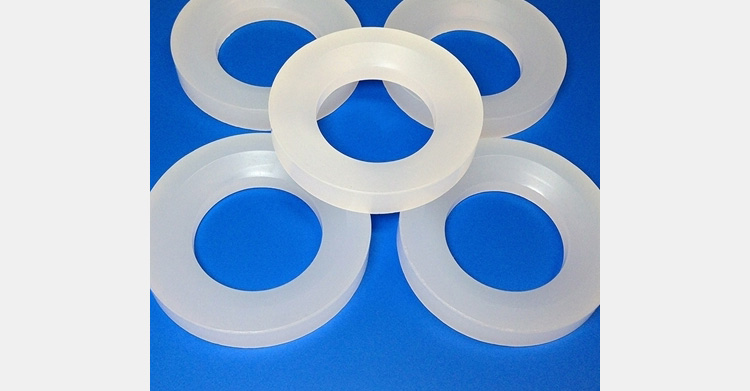 Ⅱ.Polychlorotrifluoroethylene (PCTFE)
PCTFE is used in the combination of polyvinylchloride. This material ensures maximum hindrance to water content. PCTFE films have lowest water vapor penetration in all of plastic films used in blister packaging.

Ⅲ.Cyclic olefin polymers (COP)
COP resins are amphorous and these polymers give blister distinct appearance. These materials are used together with polyethylene and polypropylene and prevent moisture permeability.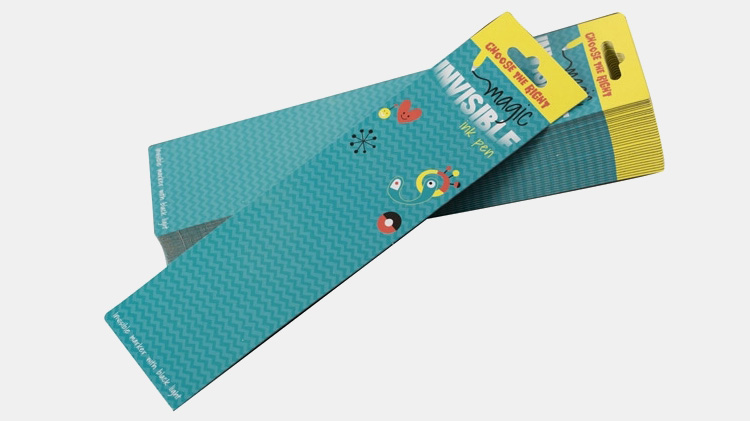 Ⅳ.Paperboard
Paper board or cardboard is fixed (glued) to the back of plastic materials. This paperboard has openings and can be detached.

Strip Packaging
Various kinds of material are used in the strip packaging. These are:
Ⅰ.Low density polyethylene (LPDE)
Ⅱ.Cellophane
Ⅲ.Paper Foil
Ⅰ.Low density polyethylene (LPDE)
LDPE is lightweight thermoplastic and low temperature elasticity, robustness, and oxidization resistance. It easily seals the material and provides maximum protection to product in strip packaging.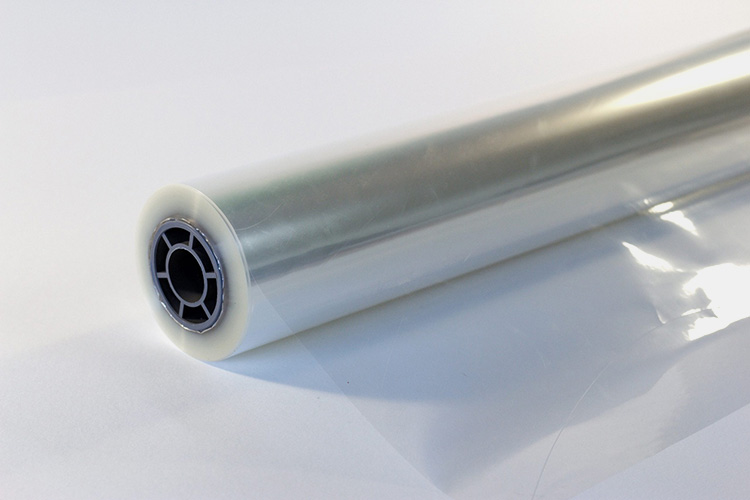 Ⅱ.Cellophane
This material is formed by celluloses and increasingly resistant against air, microbes, oils, etc.
This material is very permeable to water but is coated with nitrocellulose to prevent water entry. This material provides resistance against elements to products in strip packaging.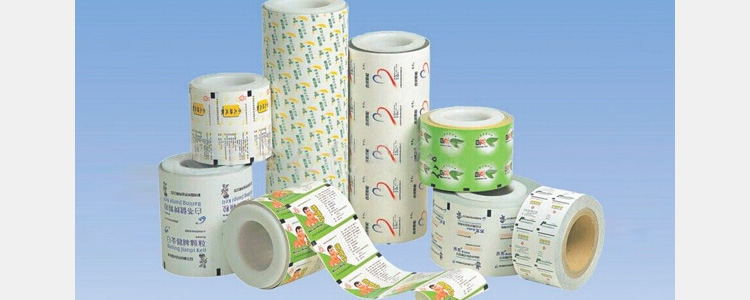 Ⅲ.Paper Foils
These are made from cellulose and amino-plastic resins. It is widely used in strip packaging.
IV.Various Application of Blister Packaging VS Strip Packaging?

Blister Packaging
Blister packaging is used to pack a wide variety of products as blister packaging has various forms. Some materials packed by blister pack are:
Different shaped toys
Electronic equipments such a USB, wires, earphones, or portable mouse
Batteries
Personal hygiene products like toothbrush, dental floss
Stationery items like pens, pencils, paper clips
Adhesive like glues
Nuts, screws, bolts, etc
Products that can break like printer ink

Strip Packaging
Strip packaging are used for packaging:
Chemicals
Pesticides
Fertilizers
Camphor
pH Buffer
Mosquito Repellent Tablets
Ⅴ.Different Working Principle of Blister Packaging VS Strip Packaging?

Blister Packaging
The working principle of the blister packaging are as follows:
First, the plastic or aluminum film is unwounded by the uncoiler, passed forward and heated.
Blisters are created on the melted film and pressed in the cast.
These blisters are filled with products.
After filling, film containing blister is glued to aluminum foil or paperboard.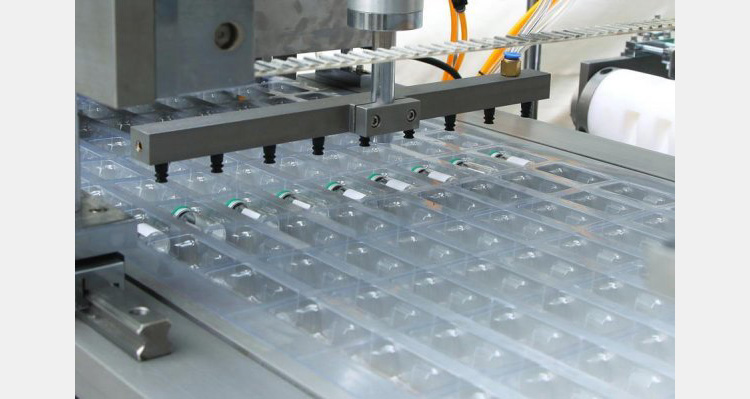 Strip Packaging
The working prinicple of strip packaging are given below:
First, two layers of aluminum, paper or plastic are passed through two crimp roller that are heated. These rollers have different shape and sized moulds which are suitable to diameter and configuration of products.
Products go from hopper to spot where two layers of film meet between rollers.
Moulds in the layers are sealed together by heating them at high temperature.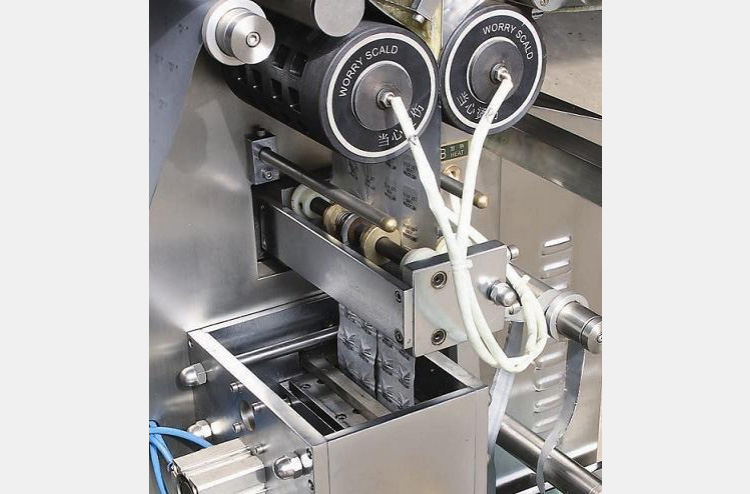 VI.What are Most Commonly Favored Packaging- Blister Packaging or Strip Packaging?

Blister Packaging
Blister packaging is highly favoured by consumers due to following reasons:
This type of packaging offer visual display of the product. This makes it easier to consumer to inspect and check the product before buying it. Many people first prefer to see the product before deciding to buy it.
Blister packaging is very suitable for elderly patients and arthritic persons. These people can open the blister pack without any difficult. These packs can be effortlessly open by simply pushing or peeling the material.
Tray blister are especially made for elderly patients containing about twenty-eight to forty-two blister. These blisters are filled with mark medications and it is also indicated on pack; what medications patients have to take at which time.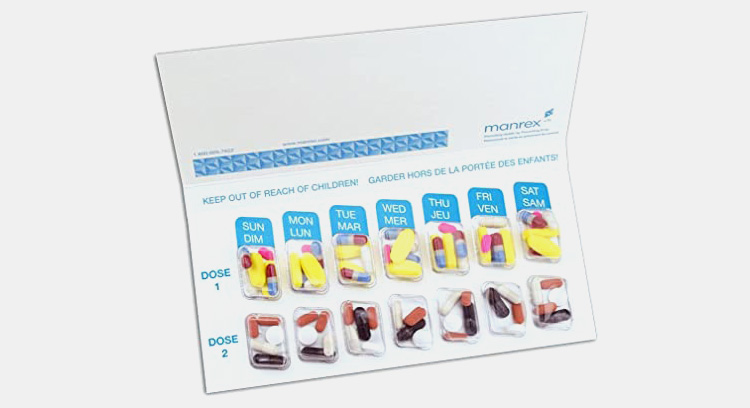 Strip Packaging
Strip packaging is not preferred by the patients because
Consumers are unable to see the product inside the strip packaging which decreases the appeal of strip packaging.
Strip packaging is difficult to open especially for arthritic persons. The strip material has to be torn away first for getting the product and this involved a lot of dexterity.
VII.Machine With High Packaging Speed- Blister Packaging VS Strip Packaging?

Blister Packaging
Blister packaging has more production capacity and speed as compared to strip packaging. With innovation in packaging technologies, speed of blister packaging machines is increasing. Technologically advance machines can output about 600 blister and 400 cartons per minute.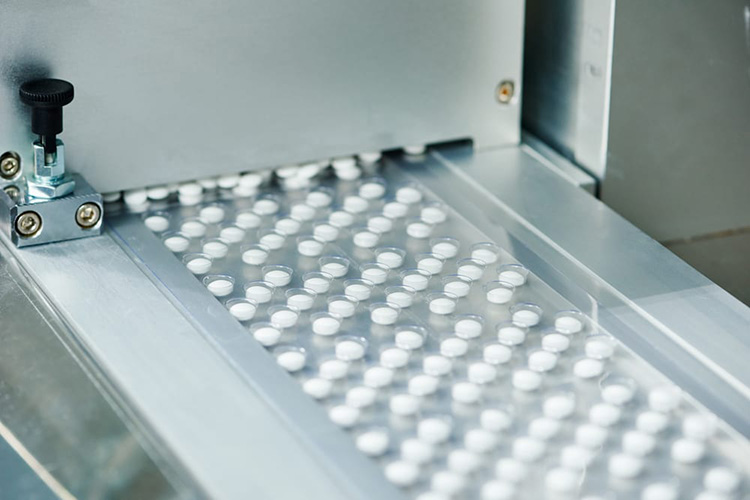 Strip Packaging
Output efficiency of strip packaging is low as compared with blister packaging. Generally, single tract strip packaging machines can produce 250 strips per minute.
There are few 16 tract and 32 tract strip packaging machines available in market and they have maximum the output speed of 4000 and 8000 strip per minute respectively.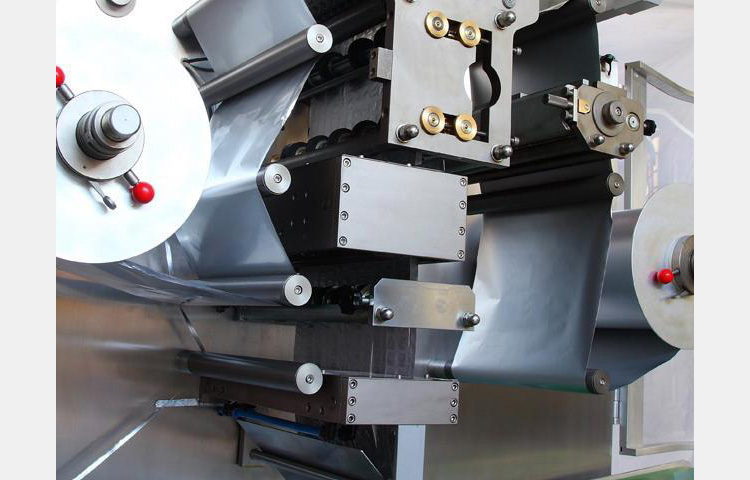 Ⅷ.Cost Effective- Blister Packaging VS Strip Packaging

Blister Packaging
Blister packaging is less expensive form of packaging than strip packaging.
Blister packaging uses less material for packaging than strip packaging.
The materials used to manufacture blister packaging are less costly than strip packaging.

Strip Packaging
This kind of primary packaging is more costly than blister packaging. Foil cost more than plastic material.
The speed of production is low.
Problems arise more during strip packaging such as wrinkling of seal which cost money.
Conclusion
Recent advancement in modern pharmaceutical equipment manufacturing enable you to achieve the broad spectrum of packaging machinery like blister and strip packaging. Both of these equipment have involving role in the packaging sectors of pharmaceuticals, nutraceuticals, food, and many others. If you assess the pros and cons of these kinds of packaging, you will get to know advantages outweigh the disadvantages. That's why, blister packaging and strip packaging is getting high level of popularity not in the first world countries but all over the world.
In this informative review we have delicately extracted the basic differences between blister packaging vs strip packaging, we hope this blog may exert positive impact on deciding the right choice.
Don't forget to share this post!
Blister Packaging Machine Related Posts
Blister Packaging Machine Related Products
Blister Packaging Machine Related Videos
CONTACT US
Tell us your raw material and project budget to get quotations within 24 hours.
WhatsApp Us: +86 189 7157 0951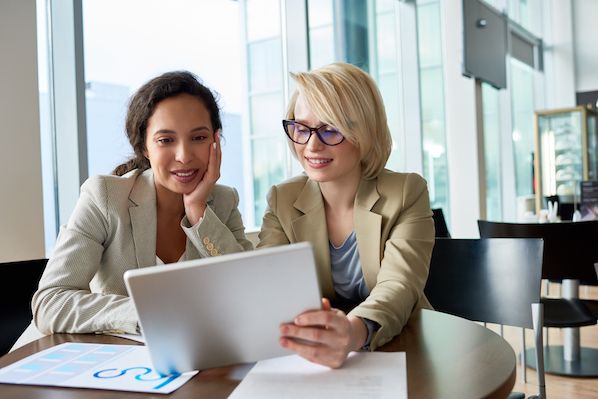 Want the best price & newest pharmaceutical machinery buying guide,tips and trends sent straightly to your box?Sign up for AIPAK's monthly newsletter,we're free for your consultation and Offer you the most suitable solutions!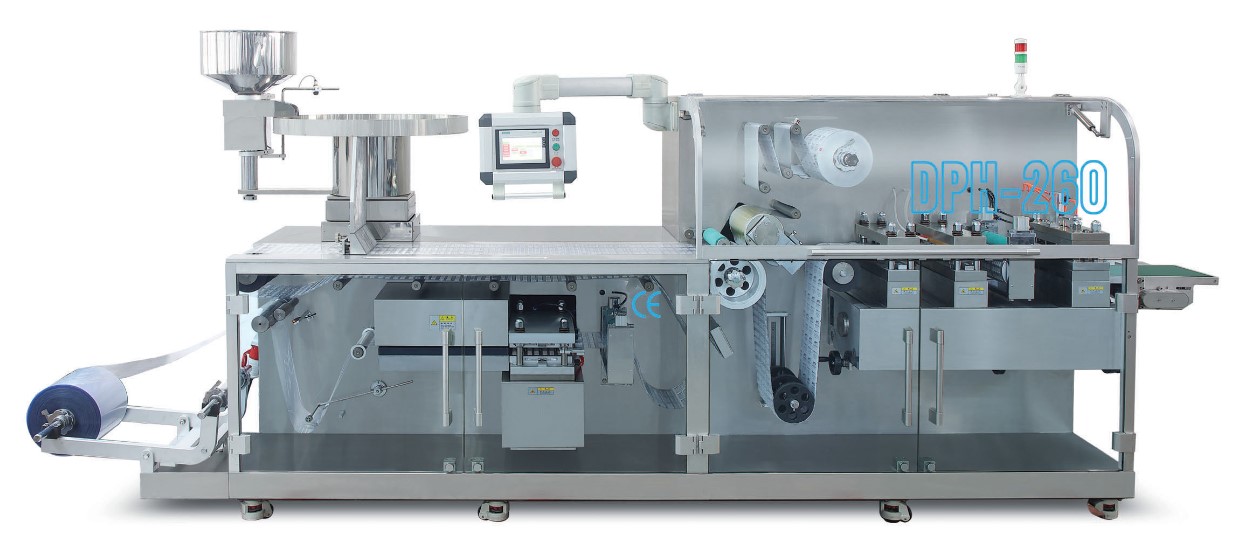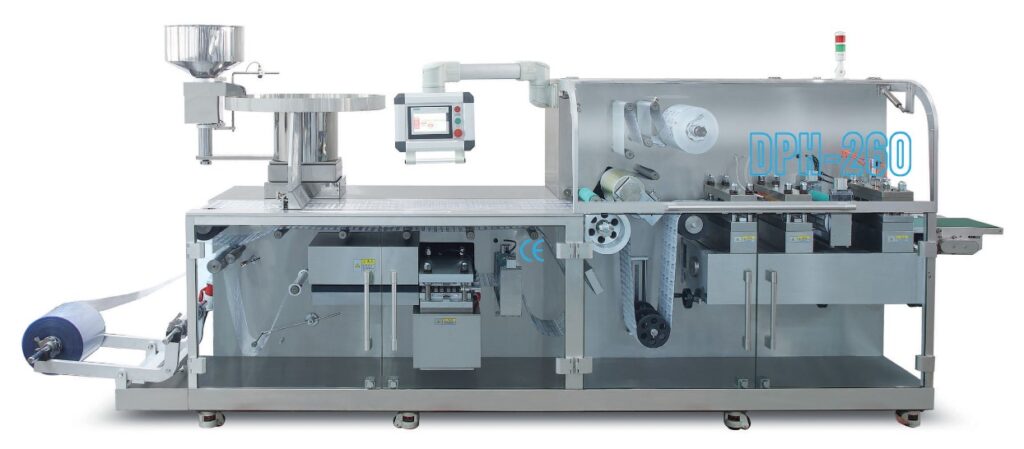 Tell us your material or budget,we'll reply you ASAP within 24 hours