Top 10 Blister Packaging Machine Manufacturers in America
A blister packing machine plays a crucial role in the packaging industry. If you are looking for top manufacturers of blister packaging machines in America, and need to know machines features, capacity, and prices. For that, we have enlisted top vendors in America for you. Grab this incredible list of blister packaging machines from leading brands, check their sites for attractive features and prices.
| | | |
| --- | --- | --- |
| RANK | MANUFACTUER OF BLISTER PACK MACHINE | HEADQUARTERS |
| 1 | PharmaWorks | Florida, USA |
| 2 | Visual Packaging | Texas, USA |
| 3 | Mactec | New Jersey, USA |
| 4 | Vanguard Pharmaceutical Machinery | Texas, USA |
| 5 | Ascend Packaging Systems | Illinois, USA |
| 6 | Aipak Pharmaceuticals | Wuhan, China |
| 7 | DJA Pharma | Illinois, USA |
| 8 | Maruho Hatsujyo Innovations | Massachusetts, USA |
| 9 | Starview Packaging Machinery, Inc. | North America |
| 10 | BlisterPak, Inc., | CA, Western USA |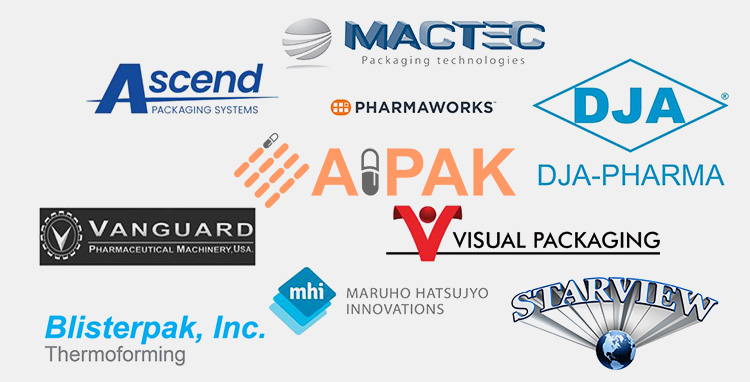 Company Background& Information:

Pharmaworks has been in business since 2002. The passion of Pharmworks is robustness, customer assistance, and cutting-edge technologies.
This company has experience of 18 years in supplying complete turnkey solutions of blister machines, feeders, and cartoners. This firm also designs custom blister lines according to consumers' specifications.
Pharmaworks blister packaging machines are high in demand in various industrial sectors like pharmaceutical, health care, nutraceutical, and consumer items.
This firm also provides spare parts as well as training services to their end-users, which increases the production efficiency of their business.
Pharmaworks is continuously striving to manufacture high-end machines with a superior production capacity that are appropriate for the needs of its customers and are in a reasonable price range.
Key Products: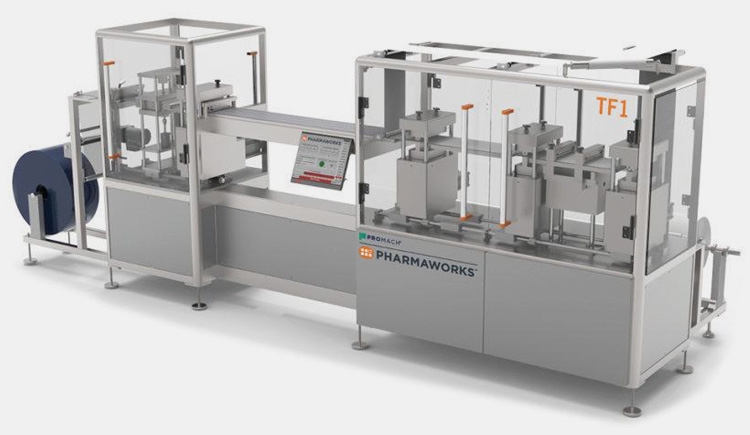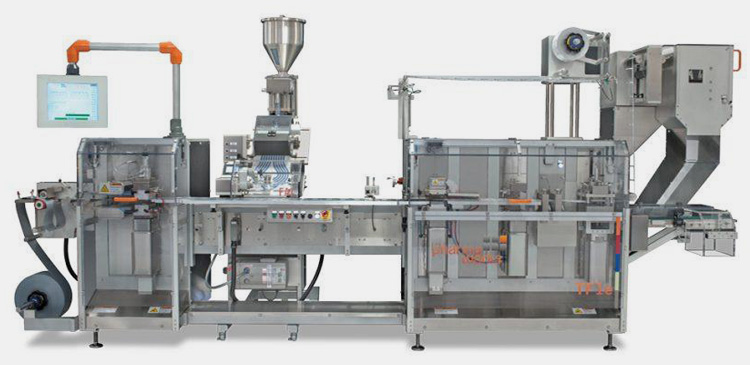 Pharmaworks is the leading supplier of blister packaging that is used in the packaging of solid doses ranging from tablets to soft gel capsules, medical tools like syringes, vape pods, and batteries.
Some characteristics key products include:
TF3 High Output
TF1pro Medium Output
TF2 Medium Output
TF1 Blister Machine
Recommend Reason
Pharmaworks's blister packaging machines are available both in thermoforming and cold forming formats. These are highly suitable for packaging medical devices and trays.
Pharmaworks's automatic blister packaging machines has several features like:
These machines are supported with contact heating which is done before forming.
All units are powdered independently.
Have waste shedder.
Machines are equipped with overload seal monitoring.
Sealing registration is laser-based.
Machines have self lifting sealing systems
Are equipped with a modular feed station for lodging feeders and floor space.
CE compliant
Company Background & Information: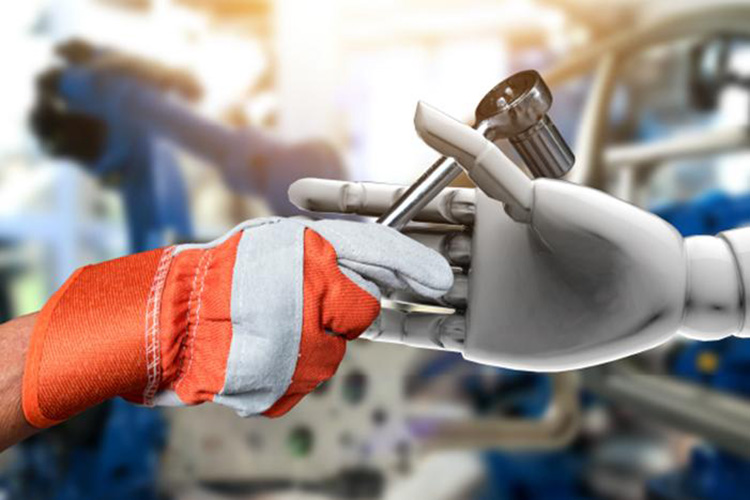 Visual Packaging, a well-reputed manufacturer of packaging solutions is supplying high-class machinery for 44 years.
This firm is renowned for its cutting-edge automated and efficient packaging innovations. The research and development team of Visual Packaging is endlessly working to manufacture high-grade models that best suited the customer's specifications.
Visual Packaging manufactures inclusive packaging solutions ranging from blister to skin packaging machines. This firm also provides clamshell packaging machines, reconditioned packaging solutions, die-cutting machines, and spare parts.
Key Products: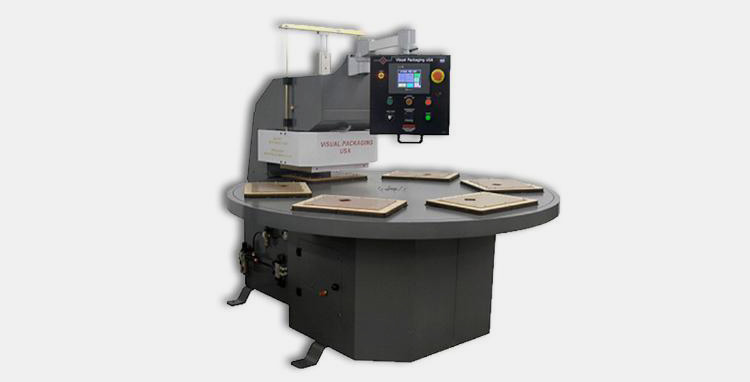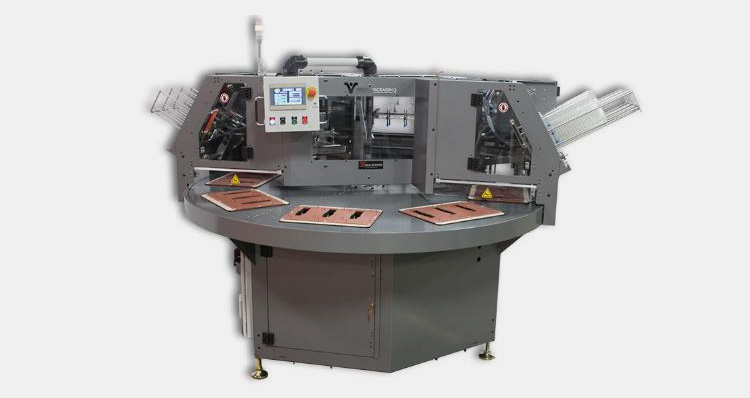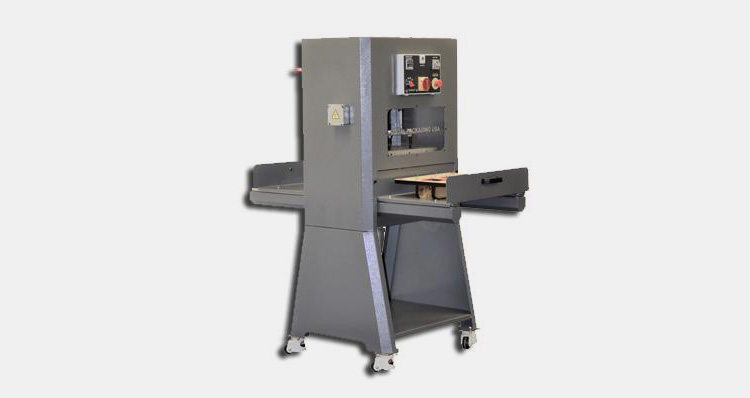 Visual Packaging furbishes various types of blister automation including shuttle, rotary, carousels, and inline machines.
Some characteristics products offered by Visual Packaging are:
ECD6C & ECS4C Series Heat Sealers
SDS6C Series Blister Heat Sealer
ESDS6C-1822 Or 1824 Series Heat Sealer
SDS8S Series Blister Sealer
SDS Series Blister Heat Sealing
I1 Series Semi Automatic
AS1-1012 Table Top Heat Sealer
ES Series Blister Heat Sealing
Recommend Reason
Visual Packaging distributes blister packaging machines ranging from manual to semi-automatic to automatic blister packaging machines. This company offers blister machines in many sizes, equipped with standard and custom features that are apt for all kinds of productions.
Some of the features of these machines are:
These machines are appropriate for all kinds of products like small, medium, and large-scale production
These machines perform many types of sealing like carded blisters, trapped blisters, and half-clamshells
Machines have one sealing station and other stations are for loading and unloading.
Company Background & Information: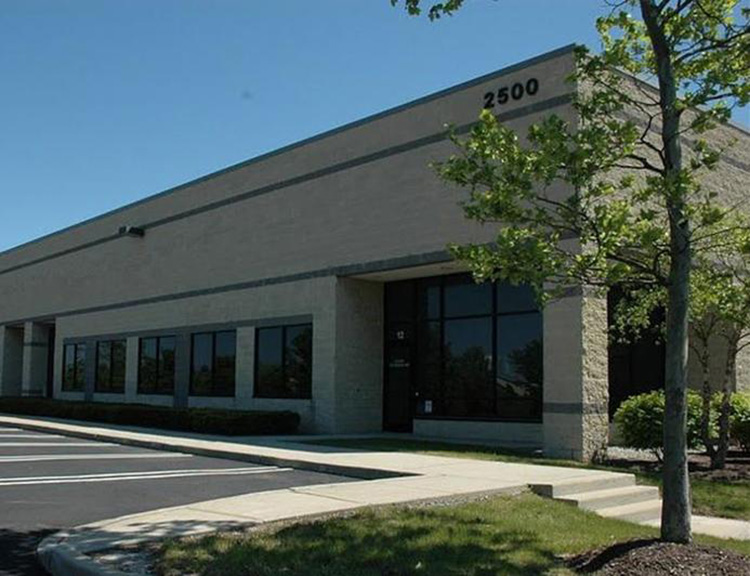 Mactec Packaging was founded in 2004 to fill in the gap in small foot space and in rapid turnover packaging lines that have ease of operation and are pertinent to the needs of the pharmaceutical industry. Mactec is serving many industrial sectors like e-pharmacies, pest industry, chemicals, food, and beverage industries.
This firm has a highly dedicated team of scientific engineers and technicians that design well-automated systems that are customized keeping in mind the requirements of the buyers. Mactec supplies custom tooling, retrofitting, and installation services. Machines designed by Mactec are equipped with robotics and can be easily integrated into existing packaging lines.
Key Products: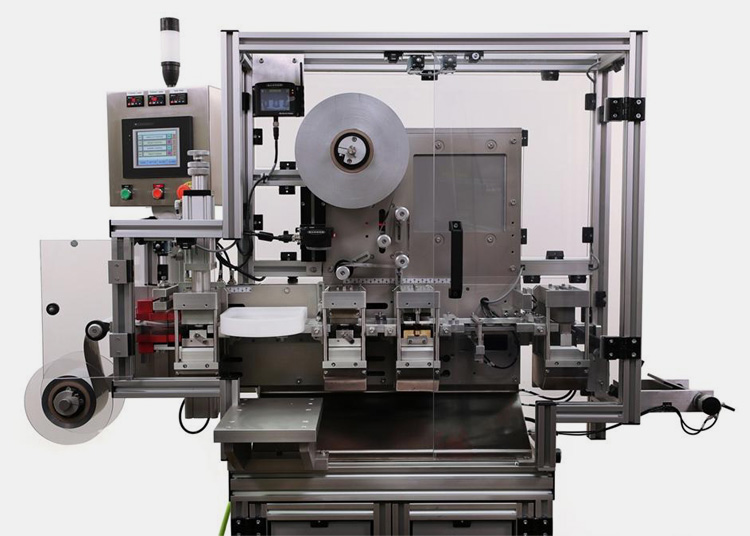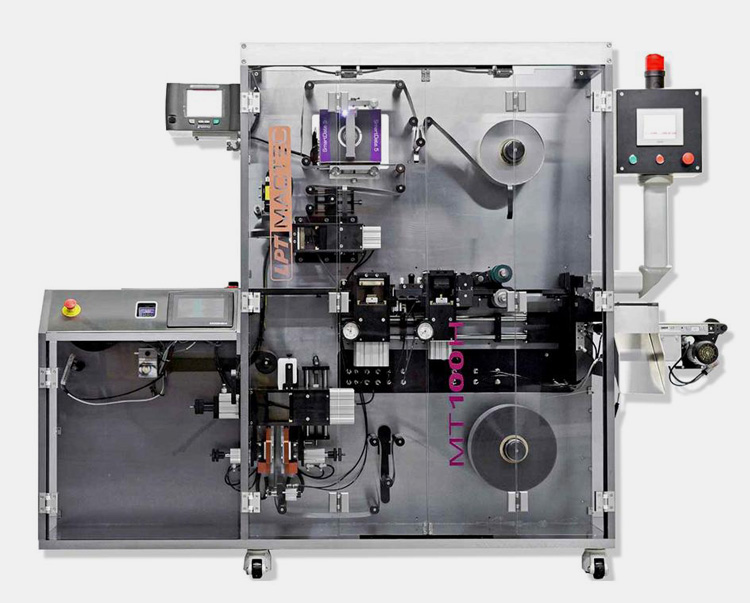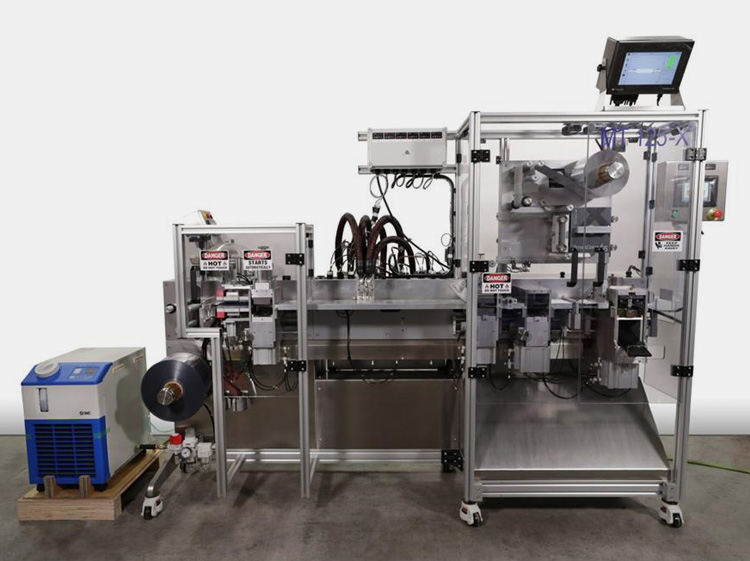 Mactec has versatile blister packaging lines that are well suited to small-scale industries including inpatient pharmacies, research laboratories, and care facilities. This company is providing robust and flexible solutions for accurate dosing to hospitals, pet, and cosmetic industries
Mactec characteristics products are:
NANO-60X
MT100 H / S
MT-125X
MT-150X
MTBCM-400
MT-Table Top Sealer
Recommend Reason
These machines are utilized for packing smaller packs and also large packs and run for longer shift cycles. These machines work with solid, liquids as well as medical devices. 
Some significant features of Mactec blister packaging machines include:
Hygienic balcony construction
Automatic feeding
Capable of packing different application
Compact foot space
Feeding, sealing punching, and perforation stations
cGMP complied.
Have both thermoforming and cold forming options
4.VANGUARD PHARMACEUTICAL
Company Background & Information:
Vanguard Pharmaceutical Machinery is a top manufacturing company providing perfect processing and packaging solutions and laboratories instruments to 85 countries across the globe. Vanguard is partnered with leading pharmaceutical companies like Aventis, Schwarz Pharma, Techno Pharma, Novartis, Douglas Pharma, other small and medium pharma firms.
Vanguard is determined to supply high-quality automated machines to wide-ranging industries including pharma, chemicals, food, cosmetics, and beverage industry. Their ability to offer top-notch types of equipment at a very reasonable cost give them an edge over their competition.
Vanguard specializes in providing turnkey automation, consultation services, customized instruments, and machines for powder and liquid processing. They offer versatile capsule filling, tablet press, mixers, driers, coaters, filters, packers, and wrappers.
Key Products:

Blister packaging machines supplied by Vanguard are used to pack various kinds of pills, capsules, syringes, injections, and soft gel capsules.
Some important products by Vanguard are:
PBM-190 High-Speed Blister Packaging
PBM-170 High-Speed Blister Packaging
Recommend Reason
These machines have ease of operation, are efficient, have high accuracy, and are reliable. These machines use Alu/Alu and Alu/PVC foils as packing materials.
Some useful features of Vanguard Blister machines are as follows:
These machines have modular configurations.
Are equipped with a touch screen and PLC system.
Rapid changeover and maintenance.
Are fully cGMP complied.
5. ASCEND PACKAGING SYSTEMS
Company Background & Information:
Ascend Packaging Systems is focused on providing the finest quality solutions to satisfy the needs of customers for around five decades. These manufacturers have huge experience in designing blister packaging and bottle filling applications.
They supply custom solutions to their customers; they value their customer's concern, their various de-blistering approaches and leak testing maintain the reliability of their clientele's products. They also provide toolings and change-over parts.
Ascend Packaging Systems is delivering automated services to pharma, cannabis, food, health care, nutraceutical, and animal health businesses. Their devoted production team canter to the ever-changing demands of various industries with high diligence.
Key Products: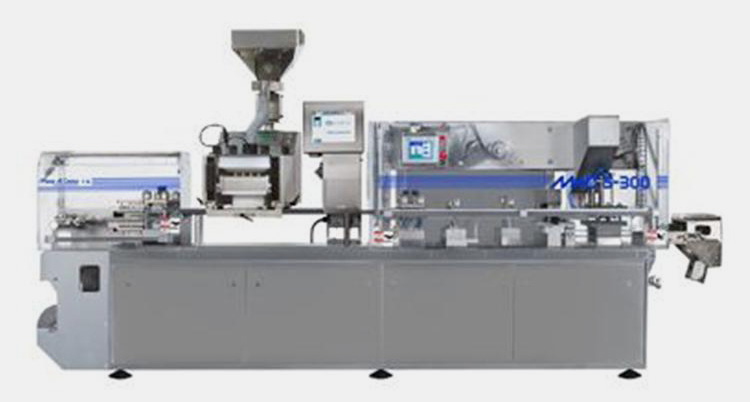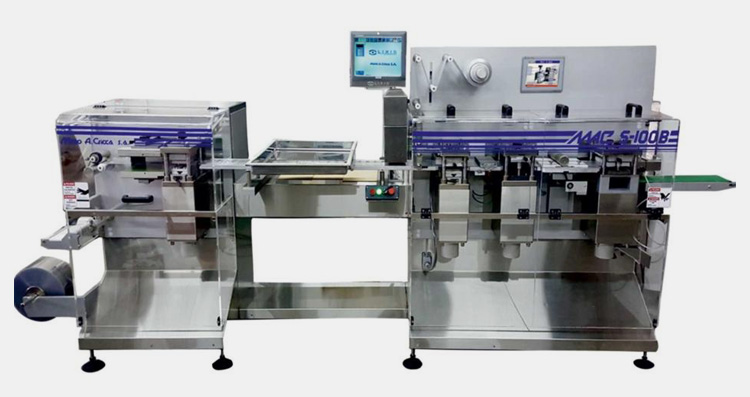 Automatic blister packaging machines distributed by Ascend Packaging Systems are utilized to pack pharmaceutical injections and syringes. While Ascend Packaging's semi-automatic machines are best for clinical trials and are used to pack various tablets, capsules, sachets, pouches, and medical instruments.
Important key products of Ascend Packaging systems are:
Sepha EZ MedPak
Sepha EZ Blister
Argentecnica S-300
Argentecnica S-300XL
Recommend Reason
These blister packaging machines use all kinds of thermoforming and cold forming materials for packaging like aluminum, PVC, aclar, PP, PVDC
Some beneficial features of these blister machines are:
Rapid and tool-less format change
Hygienic construction and effortless cleaning
Systems conditions like temperature and air pressure are easily monitored.
Automatic blister packaging machines have balcony design and HMI.
Company Background & Information:

Aipak pharmaceutical machinery was born as a leading blister packing machine manufacturer and supplier nearly about two decades ago. Currently, Aipak has a well-known profile as a most demanding supplier not only in the USA but across the globe. Because Aipak constantly takes on local and international export of blister packing machines with pride. Indeed, reliability, robustness, experience, cost-effective equipment, and experience are the prime factors behind Aipak's successful career. Either you are a seasoned professional or a newbie in business or have a low budget but high aims. For such clients Aipak offer excellent solutions, their high tech-staff and technical support can upgrade your production performance and ensure high productivity. If you are worried about post technical issues or maintenance complications, Aipak is just a call away.
Key Products: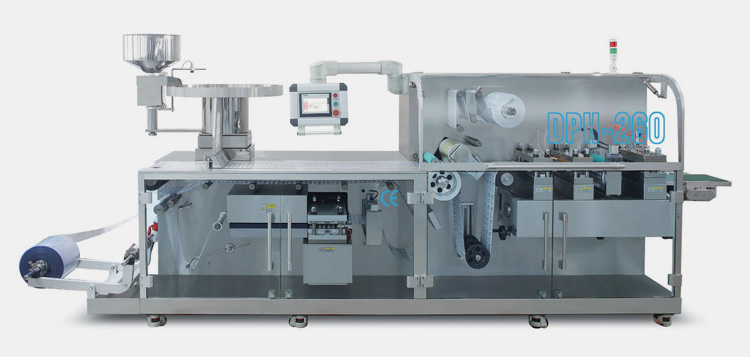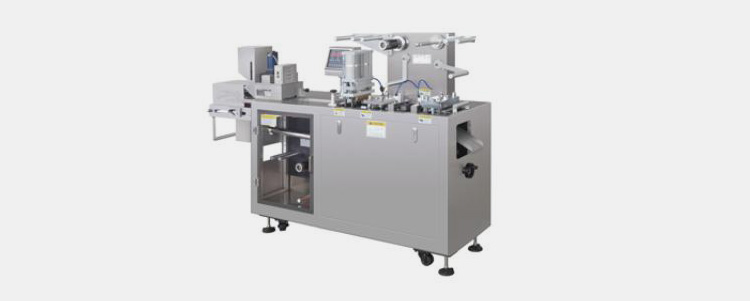 Find below an incredible list of Aipak's key products efficiently applicable to pharmaceuticals, foods, healthcare, and other industrial units. They have an excellent range of blister packaging machines suitable for small, medium, and large production systems.
AIPAK's leading blister packaging machines are:
Automatic Rotary Blister Packaging Machine
Aluminum PVC Flat plate blister Packing Machine
High-Speed Food Blister Packing Machine
Automatic Honey Olive Oil Chocolate Blister Packaging Machine
High Speed Oral Formulation ALU ALU Blister Packaging Machine
Aipak is aiming to deliver you an efficient, versatile, user-friendly blister packing production line achieved by day-to-day constant research and experience.
If you are interested in a bespoke blister packing machine, Aipak is the key. Aipak delicately observes the customer requirement in their mind and recommends the solution.
AIPAK is an international listed equipment manufacturer and supplier that delivers cGMP and CE-compliant machinery to you with pride and confidence.
With an exceptional system, AIPAK can contribute to enhanced productivity along with the product quality of pharmaceutical and non-pharmaceutical consumers.
Company Background & Information: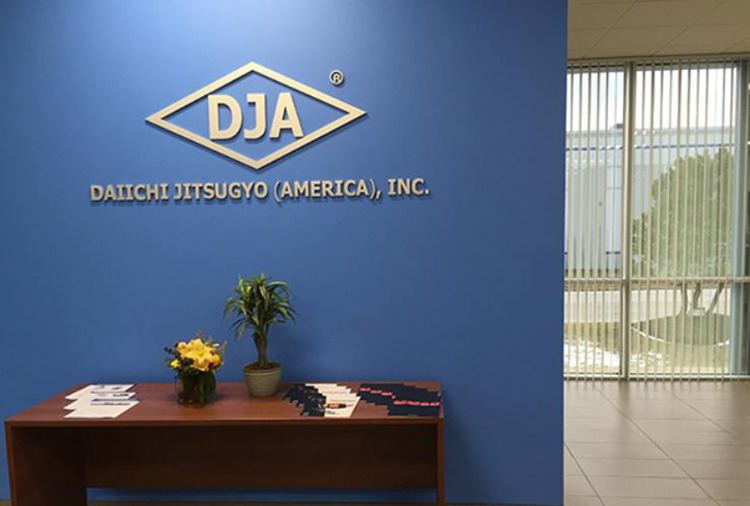 DJA® Pharma was first established as a USA subsidiary of Daiichi Jitsugyo Co. Ltd. in 1968. DJA® is a trading company and provides assistance, instruments, and technologies to different clients in the USA, Mexico, Canada, Brazil, and South America.
This company offers consultation services to different patrons and delivers machines designed according to their needs.
DJA® machines are used in various industries like pharma, biotech, make-up, food, beverage, and chemical sectors. In the pharma industry, they deliver thermoforming, granulators, blenders, bottle filling, tablet tester, blister packaging inspection machines, and cooling chambers.
Key Products: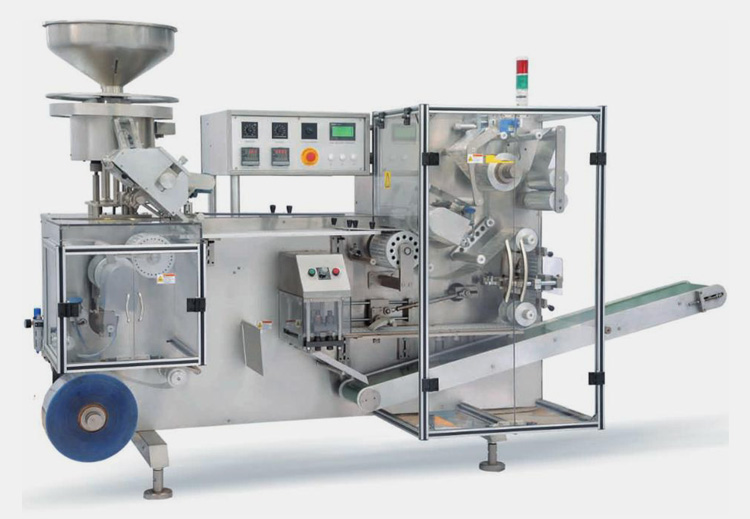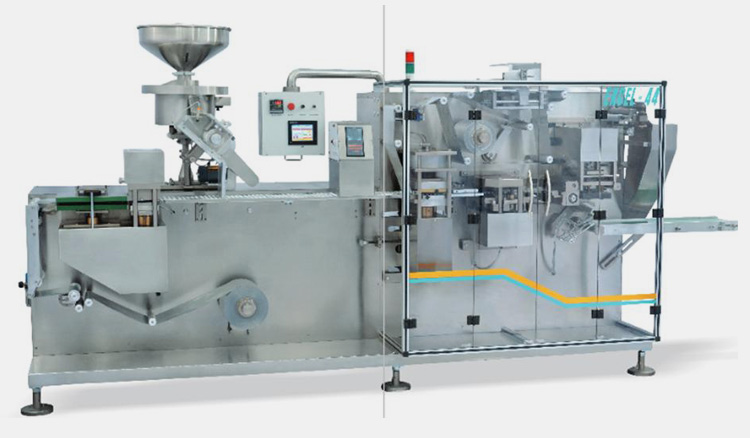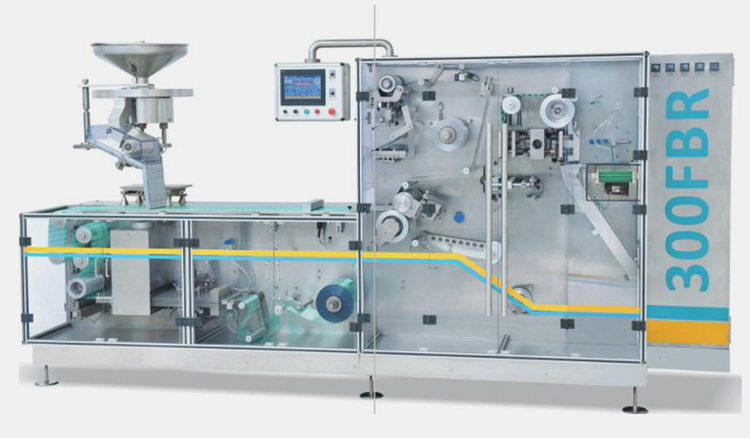 Blister packaging machines of DJA® are easy to operate. These machines have both thermoforming and cold forming features.
Some characteristics machines by DJA® are:
240 Plus
250 EVO
300FBR
Excel-44
FLATRON-SXL
VIALVAC-II
Recommend Reason
These machines use PVC, Alu, Acclar, and OPA as base materials while glassine paper, PVDC coating, and aluminum lid material.
Some characteristics features of these machines include:
Auto feeding units
Ease to use touch screen HMI
Lubrication free machines with low wear and tear
Print registration regulation
Servo driven system with speed regulation
CE certification
No, fill monitoring and rejection
Minimum
Company Background & Information: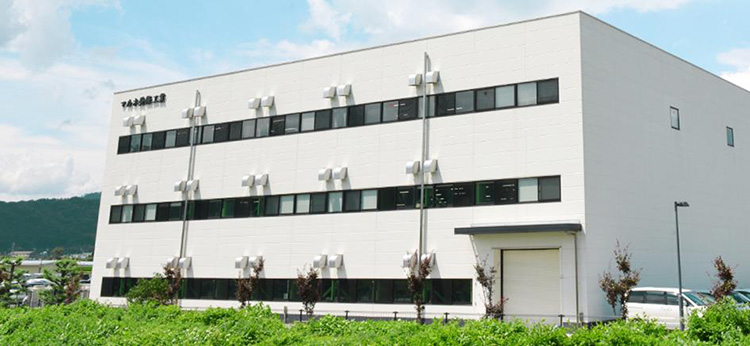 MHI (Maruho Hatsujyo Innovations) was first established in 2014 as a subdivision of a Japanese company, Osaka-based Maruho Co. Lt. MHI not only supplies pharmaceutical and medical packaging machines manufactured by MHK but also provide model design and medical components produced by MHK.
They supply the best quality machines to far-reaching industries including pharmaceutical, nutraceutical, food, hospitals that satisfy the demands of these industries. This firm has years of experience in distributing eminent quality solutions and in providing incomparable customers assistance.
Key Products: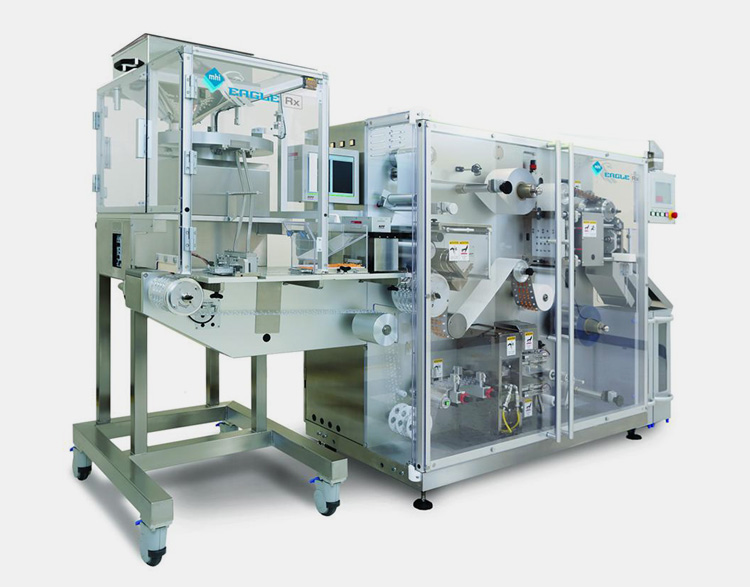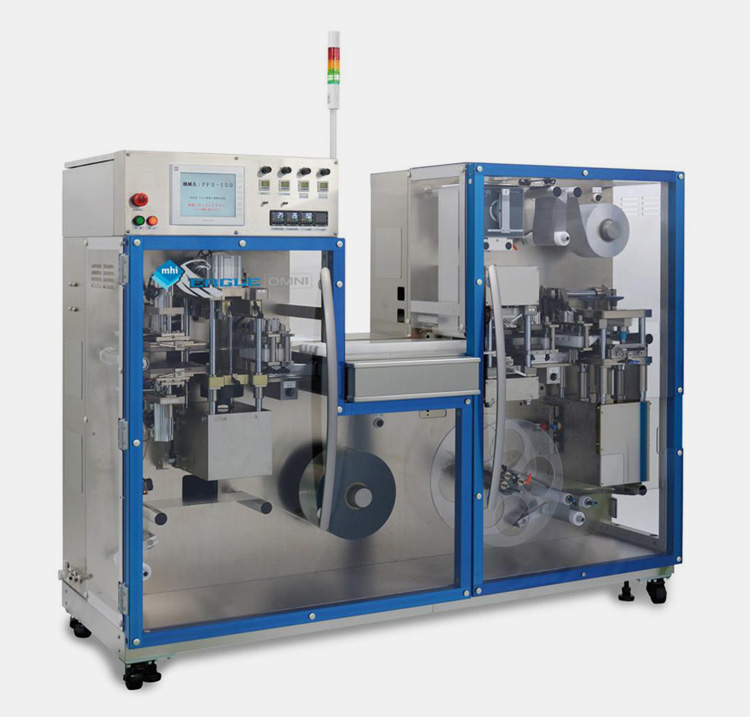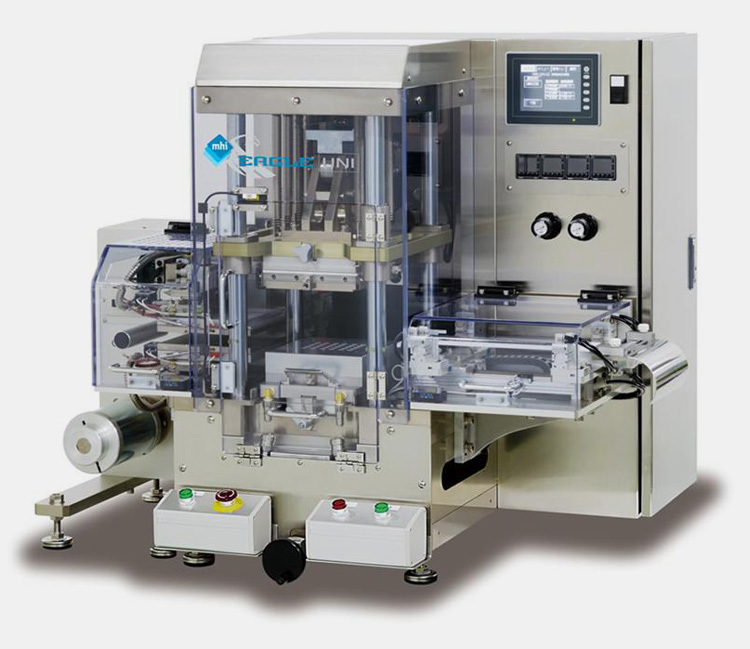 Blister packaging machines distributed by MHI are operated by manual, semi-automatic, and automated machines.
Some top-notch products offered by MHI are as follows:
Eagle-Uni Thermoformer
Eagle-Pro
Eagle-Omni
Eagle-Rx
Recommend Reason
These machines are the best match for various types of business ranging from small to medium, to large scale business.
Some handy characteristics of MHI packaging machines are:
Fast and tool-less manufacture changeover.
Fully complied with medical devices and consumer items regulations
Small foot space
Servo driven technology to achieve reproducibility
Easy cleanup
Format components are light in weight
Modular design with visual stainless-steel inspection for safe operation
Company Background & Information:

Starview Packaging Machinery is an American leading manufacturer of packaging equipment firm celebrating their 30 years of constant standards to their consumers and distributors. Starview offers a competitive range of blister packaging lines backed with excellent designs, robustness, and superior services. Starview's machines are offered with sales and installation as well as unit integration customer facilities
Key Products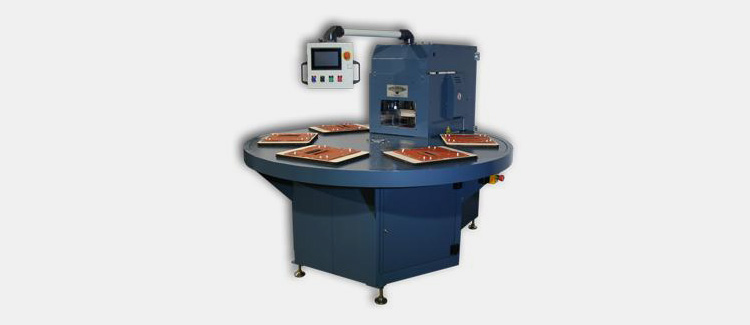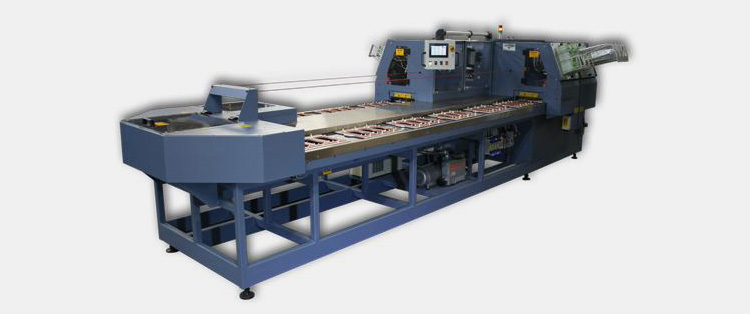 Stretch Packaging
Blister and Clamshell Sealing
SB & SSB Series Manual Shuttle Blister Packaging Machines
MS Series Manual Shuttle Blister Packaging Machines
RB Series Economical Rotary Blister Packaging Machines
FAB4 Series Fully Automatic Rotary Blister Packaging Machines
Starview's blister packaging machine series are suitable for small to large production packagers and workshops.
Their machines are equipped with self-standing card feeders and optional unloading of finished products.
Fully automatic series machines are suitable for all typical blister package styles such as face seal, double-card trapping, club styling, and half-clamshell.
Company Background & Information: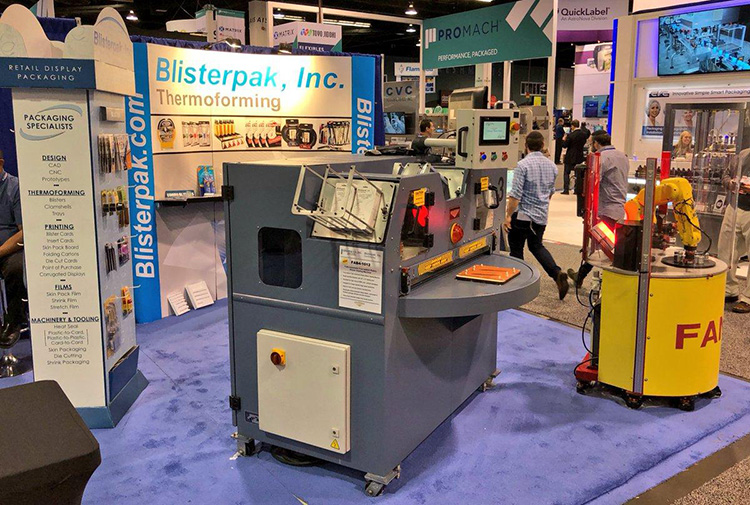 Blisterpak, Inc. has been commenced in 1999 and their headquarter is in Commerce, CA with unlimited thermoforms in services. They are a manufacturer of thermoforming machines and a well-acknowledged distributor of heat-sealing machines.
This company has forty high-tech employees who operate constantly 24/7 shifts. Did you know this company has its own small fleet of equipment delivery trucks that will provide you equipment to all local connected areas of Southern California consumers while they are extending their services to San Diego to the Inland Empire. This step is excellent to retain the productivity of Blisterpak and yours.
Key Products

ERB Automatic Rotary Blister Sealer
SB & SSB Manual Shuttle Blister Sealer
MR Semi-Automatic Rotary Blister Sealer
ERB Automatic Rotary Blister Sealer
FAB Fully Automatic Rotary Blister Sealer (w CAM)
The rotary, semi-automatic blister packing machine is excellent for low to high volume production lines.
Machines are equipped with self-standing options for automatically card feeding and unloading the finished product.
Blister packaging machines are equipped with a CAM index drive unit.
Blisterpak, Inc, Blister packing machines are complete package designs for various types of materials.
One-stop solution to all your packaging needs.
Heat seal equipment either card to plastic or plastic to plastic.
They provide repairing services.
Conclusion
Getting the right blister packaging machine is crucial in creating excellent packaging. That's why we offer a perfect packaging solution. Developed by Aipak, the blister packaging range is not only efficient in operating your system but ensures you a competitive production than other blister packaging machines. Aipak can help your production and business success going. If you are stuck and need consultation, it's worth checking HERE as we have unlimited series of blister packaging machines and provide you with free support.
Don't forget to share this post!
Blister Packaging Machine Related Posts
Blister Packaging Machine Related Products
Blister Packaging Machine Related Videos
CONTACT US
Tell us your raw material and project budget to get quotations within 24 hours.
WhatsApp Us: +86 189 7157 0951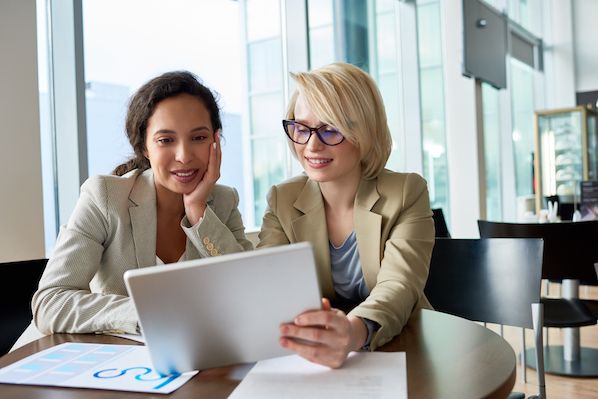 Want the best price & newest pharmaceutical machinery buying guide,tips and trends sent straightly to your box?Sign up for Aipak's monthly newsletter,we're free for your consultation and Offer you the most suitable solutions!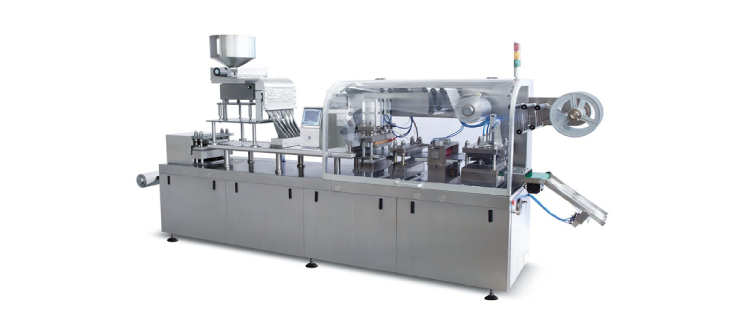 Tell us your material or budget,we'll reply you ASAP within 24 hours