Top 10 Blister Packaging Machine Manufacturers In Europe
Are You A Seasoned Professional, Newbie, Or Running A Pharmaceutical Business?  We know, without a blister packaging machine your production sector is absolutely incomplete. For product safety, potency, anticounterfeit, and consumer compliance, you will always require a blister packaging machine.
More deeply, if you see the market growth, there will be high progress of blister packaging machine followed from 24.1 billion USD in 2020 to 34.1 billion USD by 2025.
This rate is witnessing the growing rate of blister packaging machines' high demand in the
Company Background& Information: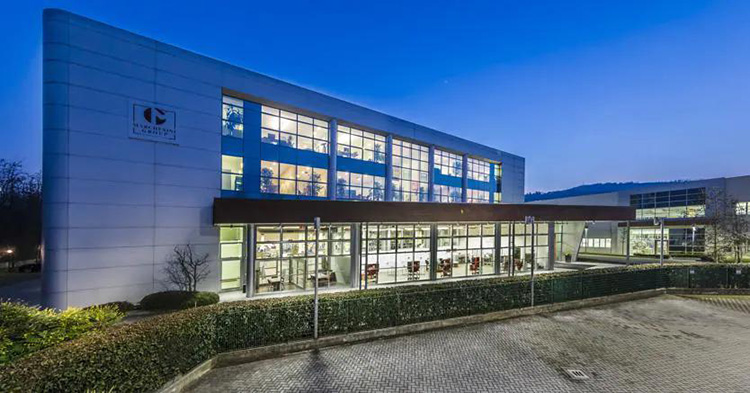 Marchesini is well known for offering you tailor-made solutions that aim to provide robust and innovative blister packaging solutions against technical challenges faced by consumers. For this purpose, Marchesini has developed a multitude of specialized technology systems and has established a prominent profile among European and global manufacturers of blister packing machines. Marchesini is founded in 1974 by virtue of the Massimo Marchesini, since that company has been grown from small, local to major industrial enterprises. This is all because of continuous mergers and acquisitions by relevant companies. Marchesini group has never betrayed artisan production since it was established, and these traits are still existed today along with more and more innovations. From Italy, where Marchesini headquarter and production unit are based, Marchesini is still very close to their customer by expanding its extensive network in over 68 different countries across the globe.
Key Products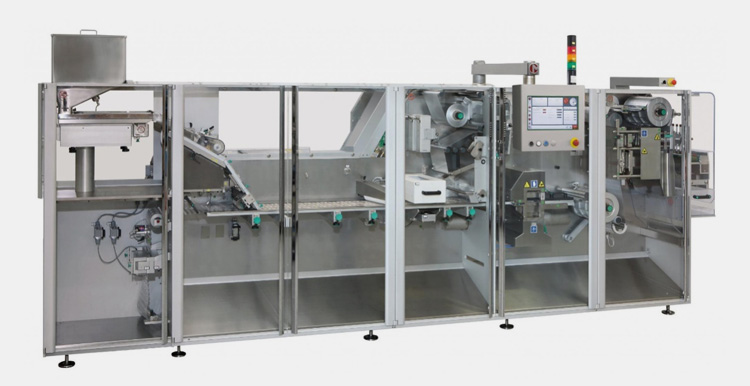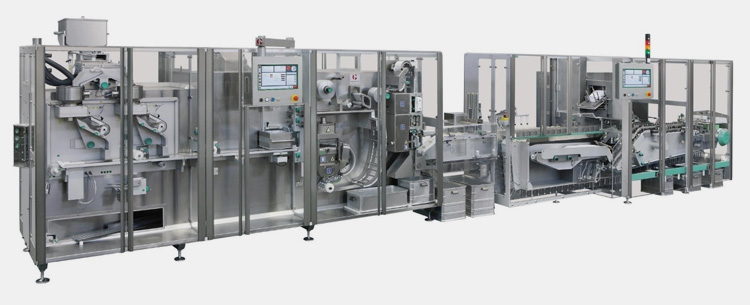 Marchesini has huge machine lines that can be categorized into various units such as cosmetics, pharmaceuticals, foods, with their sub-branches such as aseptic, liquid, solid, semi-solid, etc. Marchesini key blister packaging machine lines are as followed:
MB Series
Integra 220-220V
Integra 520-520V
Integra 420-420V
Integra 320
Integra 720-720V
Marchesini blister line represents a top range mechanical innovation ideal for various sized products.
Their machines' design is following cGMP norms.
Marchesini machines are designed in a way to get a better work efficiency and reduce downtime.
Easy-to-operate, easy-to-clean, low maintenance.
Product loading is separate from the lidding or sealing area.
Easy installation, suitable for small, medium, and large production units.
The fastest work efficiency ranges from 220 to 720 blisters per minute.
Company Information and Background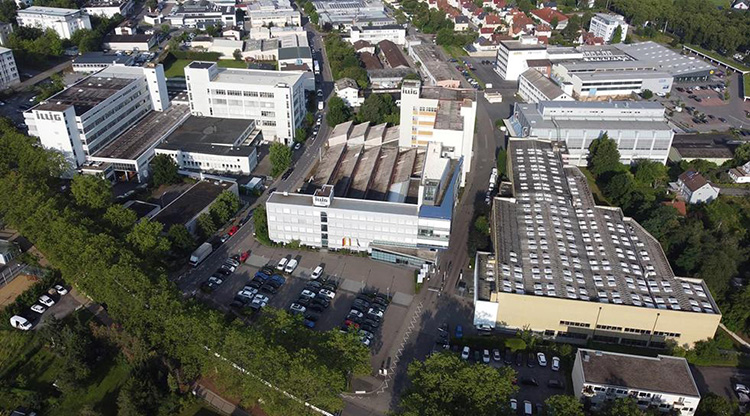 ILLIG systems are a well-acknowledged network that is significantly used all over the world. More than 20,000 ILLIG machines are installed worldwide and efficiently used around the clock to give you maximum benefit. Want to know more about the successful background of ILLIG?
ILLIG is a leading supplier of blister packing machines and tools systems for more than 75 years. If you see the company portfolio it includes the designing, developments, manufacturing, and commissioning of highly complex production lines and associated components. Because of their unique packaging, development, and manufacturing qualities, ILLIG supplies sustainable solutions to its consumers. That's why ILLIG is not only present as a local supplier but also worldwide. If you scrutinize their sales agencies, you will find that they have grown their strong network in over 80 regions that serve their customers 24/7 reliable services with technologically advanced and cost-effective equipment. ILLIG is known to supply the resources-saving innovations and technologies of tomorrow that give you clean, energy-efficient, and productive operation.
Key Products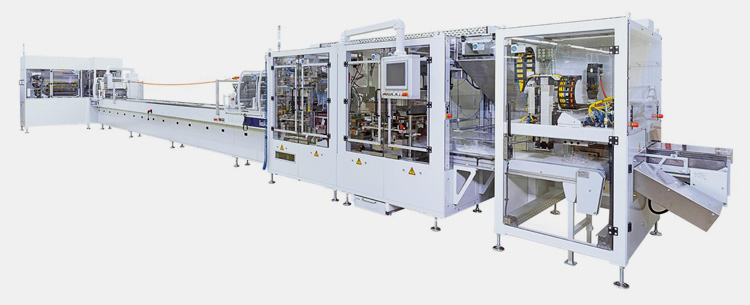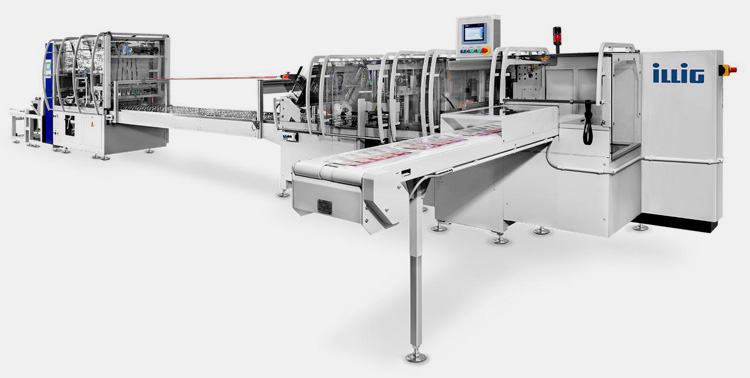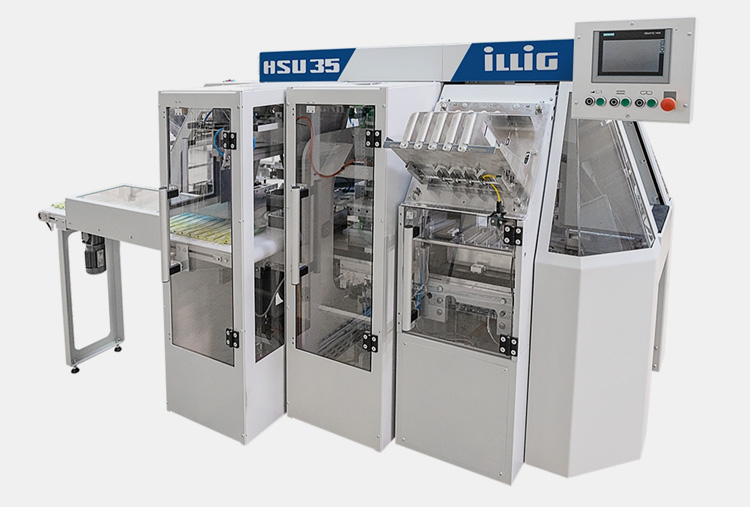 BSA 37 Automatic Blister sealing machine
HAS 50d Automatic Heat-Sealing Machine
HSU 35b Blister Packing System
IC- RD 53d Automatic Roll- Fed Machines Separate Forming and Punching
IC- RD 74d Automatic Roll- Fed Machine Separate Forming and Punching
IC-RDK 54 Automatic roll-fed machines separate forming and punching
IC-RDK 80 Automatic roll-fed machines separate forming and punching
ILLIG machines are process-controlled equipment.
ILLIG offers you low tool costs.
ILLIG machines are with quick-change tooling.
PLC- touch screen units.
Automatically forms and seal the surface.
Superior quality machines as well as remote support by ILLIG are always there to troubleshoot technical complications.
Company Background and Information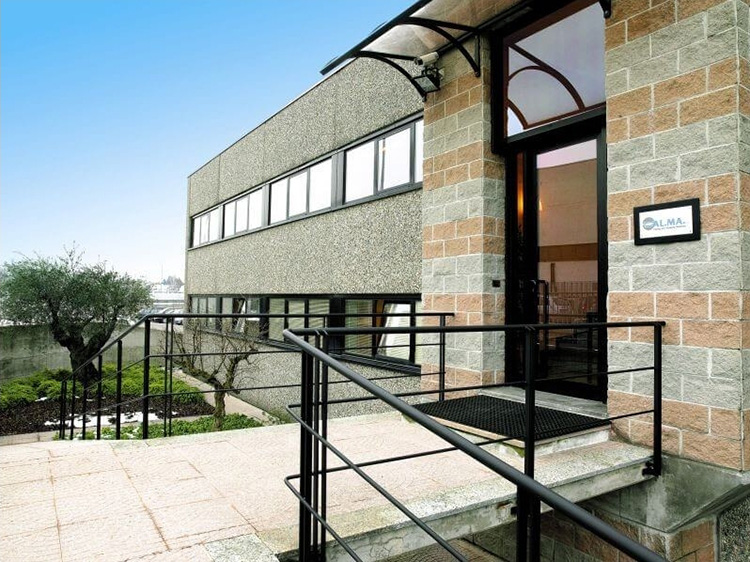 AL.MA is an Italian company founded in the late 1970s as a mechanical workshop by Vito Ferrari who named it 'Officina Meccanica Ferrari Vito'. On 24 July 1987, this company became a big corporation and was named AL.MA Srl Packing & Packaging Machinery. The extremely enthusiastic and motivated team of skilled staff kept the company running with the same passion and eagerness as featured as the founder's legacy. Today, AL.MA fulfills not only national market demands and also exports machinery for more than 43 countries worldwide with pride.
AL.MA machinery is best known for its customized thermoforming equipment. ALMA blister packaging machinery is the most popular choice of pharmaceutical, food, and medical sectors for over decades. Al.MA machines are the result of huge research. ALMA always aims to supply flexible, versatile, and cost-effective machines to their consumers so every machine is manufactured by AL.MA is specifically designed to keep the needs of customers in mind.
Key Products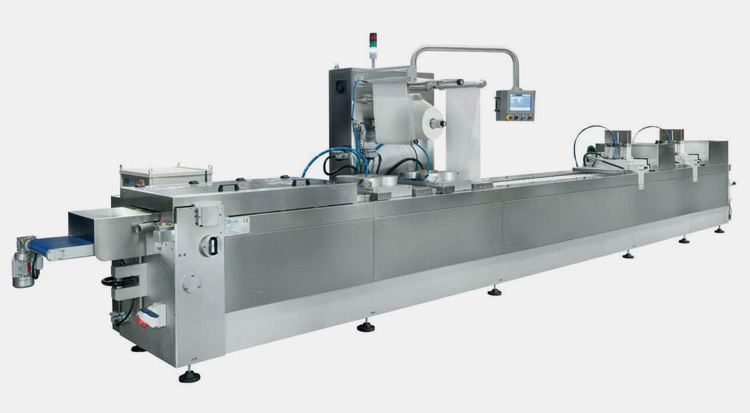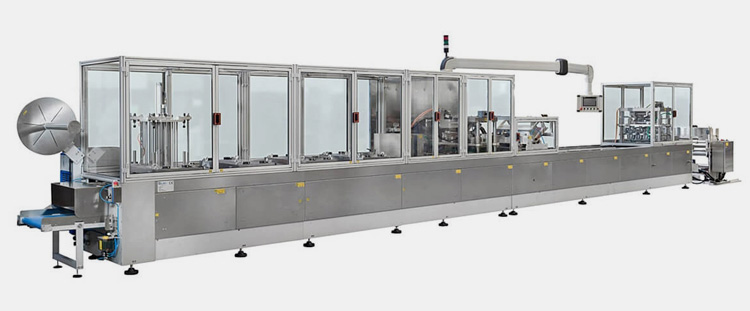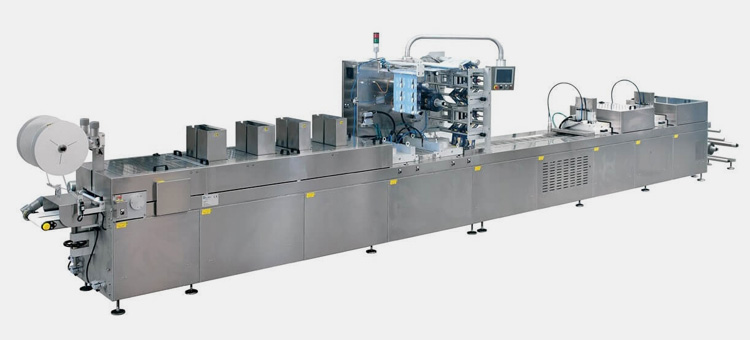 The main key products of AL.MA's machinery is mentioned below:
In-Line Automatic Blister Packing Machines for Industrial Products
Automatic Blister Packing Machines for Medical Products
ALMA is the best-known Bespoke and high-tech blister packaging solution.
Their first-class types of machinery are designed following international quality standards.
PLC controlled programmed, Touch-Screen, User Friendly.
Fully automatic, and enclosed compact housing.
ALMA safest's thermoforming machines are ideal for food goods and medical packaging, completely made in stainless steel.
ALMA satisfies every customer's requests and amount of productions via adaptable machines structures.
Company Information and Background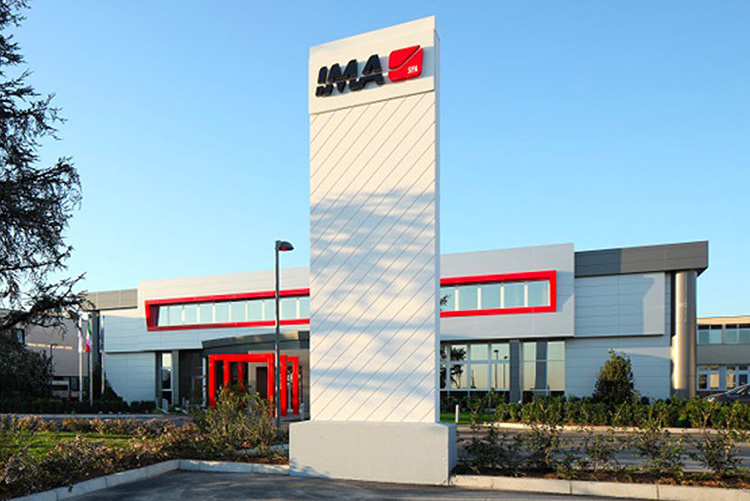 IMA Group is the innovator of automatic machines and first started manufacturing machines in 1961. The first machine designed by this group packaged powder substances into folded envelopes. Since then, the IMA Group continued to move forward. Now, it has 16 manufacturing plants in 6 countries of the world and high export turnover, exporting 88% of its machines. Its machines are high in demand in industries like pharma, tea, personal care, confectionery, coffee, and cosmetic industries.
What do know about the contributions of the IMA Group? IMA Group is making its mark in the world by providing low-cost drugs to far and wide regions across the globe. It is endeavoring to enhance people's living standards and decrease the impact on environmental resources. It believes in sustainable practices that make the world a better living place.
IMA Group is focused on perfecting its automation by investing in the research and development area. IMA innovative solutions are tailor-made, efficient, and encompass every aspect of packaging whether primary or secondary. They offer to freeze-dry, mixing, filling, and aseptic processing equipment.
Key Products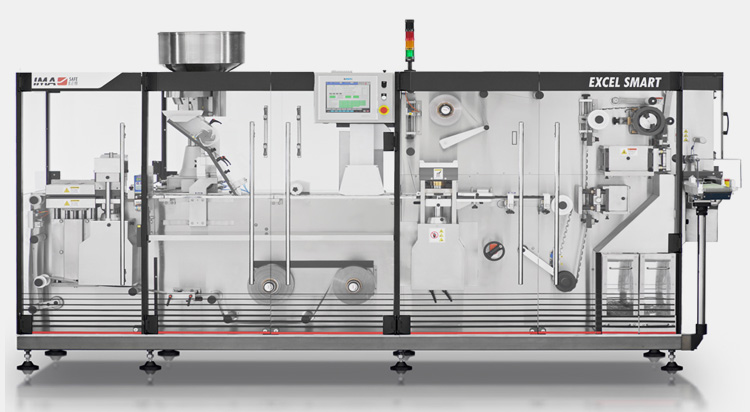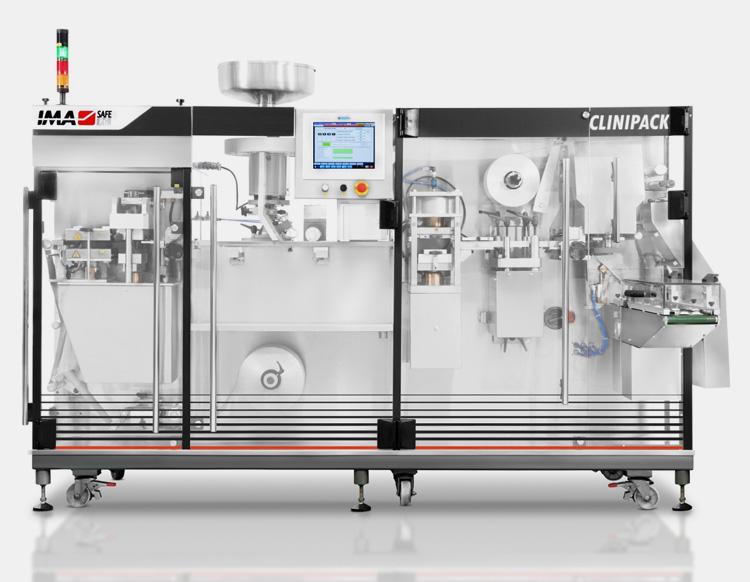 Blister and thermoforming machines by IMA are adaptable having high production speed and can process variable products. Some machines are mentioned for your consideration.
c80 Series
c40
GIANT Series
CLINIPACK
C80HS Series
TR200
EXCEL SMART
IMA blister packaging machines have different types of feeders so these machines are used to process various products of having the same size.
Computer-controlled format change
The ergonomic positioning of the steel stand makes loading of film materials easy.
These machines are used to pack hormone products
Decreased downtimes due to fast cleaning
High blister recovery
These machines are available at a fair price
Economical use of power
Company Information and Background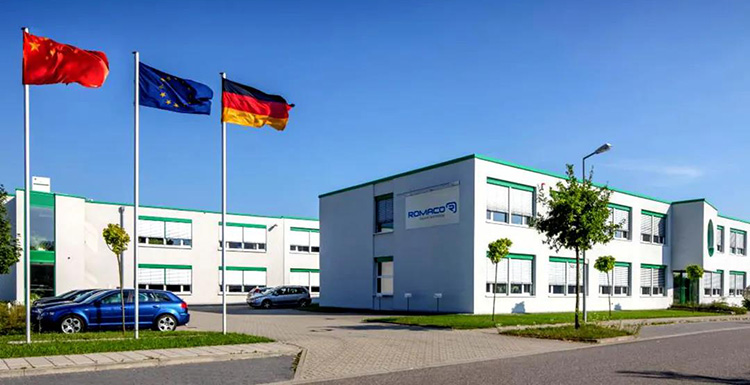 Romaco is the top manufacture of packaging and processing solutions for tablets to powders, from solid or liquid. They manufacture cartoning, blister packaging, strip packaging, liquid filling, powder filling, tablet coating, tablet pressing, as well as effervescent tablets press. Whatever you need they have it.
They believe in establishing good relations with their customers by providing digital services like the stimulation of machines, online machine presentations, virtual showrooms, installation assistance, quality monitoring, spare parts for ten years, and remote training services.
Romaco is a sustainability enabler. They believe in the principle that it is better to avoid than reduce. Reduce product wastage, lower energy, and material use by using Romaco automation. Romaco is providing climate-friendly machines that have lower carbon emissions. They promote sustainable living by using green electricity in their premises, offering bicycles for transportation, and also by adopting honey bees. 
Key Products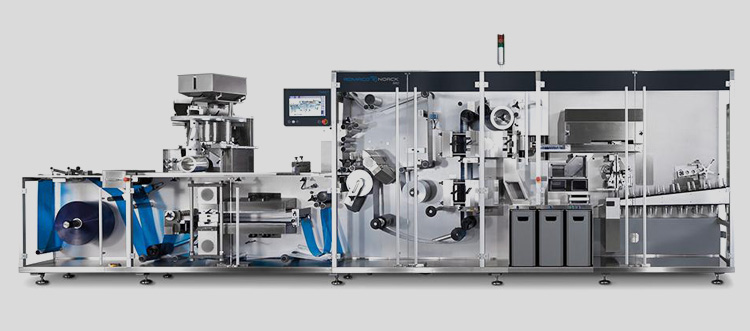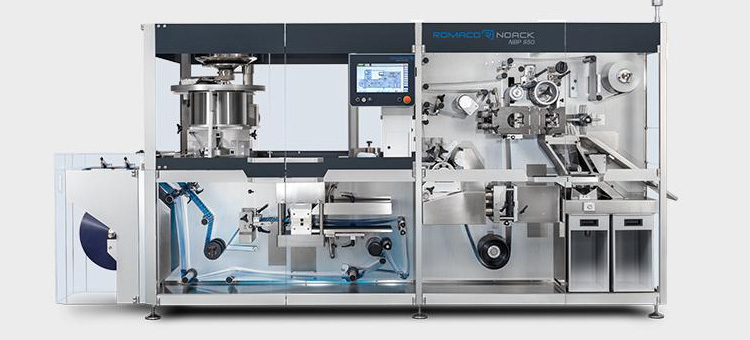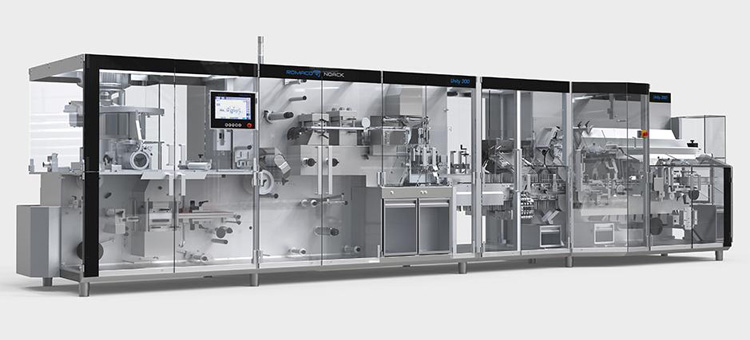 These blister machines are proficient, flexible, compact, and are equipped with smart technology. Some important blister machines are mentioned below for your information.
Unity 300
Unity 500
Unity 600
NBL 400
NBP 950
DPN 760
Noack 950
These machines have compact balcony configurations that follow cGMP hygiene practices.
Equipped with QuickClean technology that lowers cleaning time.
Servo-driven blister movement.
These blister machines are an attractive choice for the budget.
Efficient cooling systems.
Flexibility to package a huge variety of products.
Smart HMI for operation.
Company Information and Background
Aipak Pharmaceutical Machinery is a well-known and highly promising firm hooked to manufacturing and supplying pharmaceutical equipment at each corner of the world. When it comes to innovation, day-by-day development in technology and superb prices are the reason for Chinese equipment's popularity. Among them, Aipak has been a trusted name and a distinguished leading global supplier since two decades ago. Aipak's High-tech staff include professionals from the highly experienced background, engineers, consultants, and researchers. Hence, each machine demonstrates specific smart features that you always need during the packaging, filling, or production process. Manufactured by Aipak blister packing machines are safe, robust, fast, and highly compliant to cGMP norms. And you will get the excellent featured machines in a cost-economical way at your doorstep.
Key Products: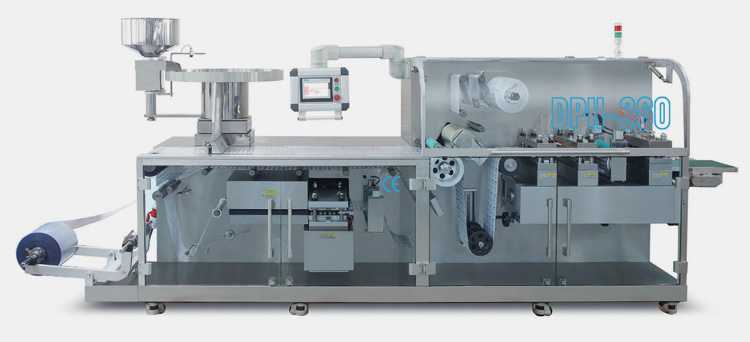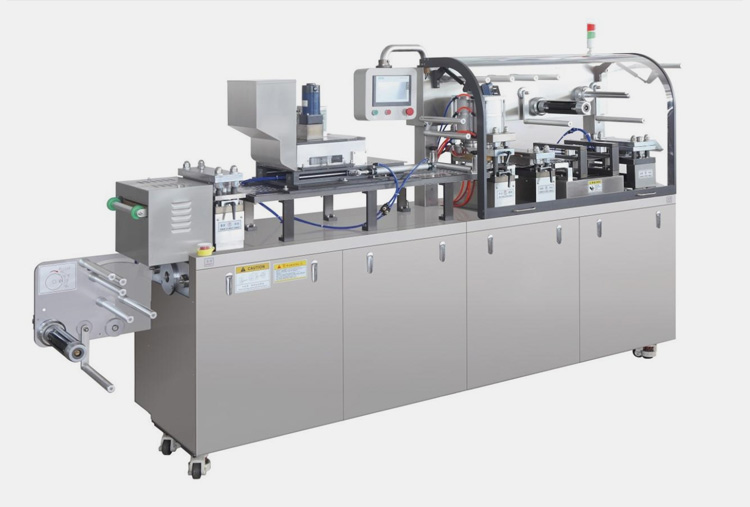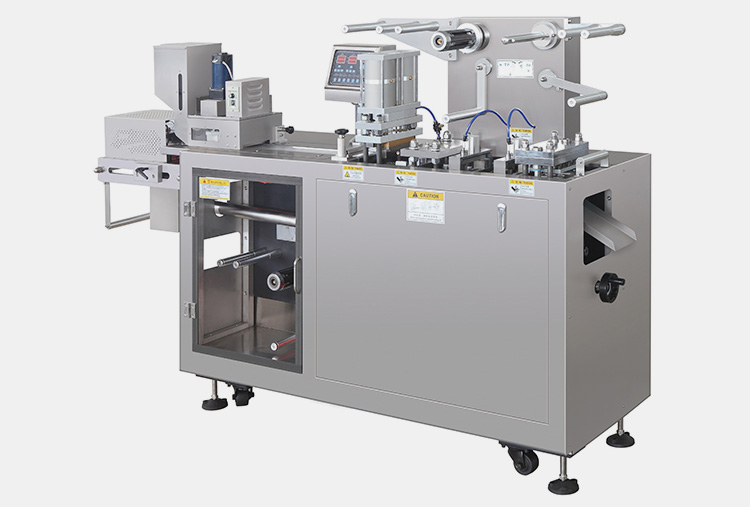 Mentioned below are the extensive range of blister packaging machines manufactured by Aipak that you always look for.
Automatic Rotary Blister Packaging Machine
Aluminum PVC Flat plate blister Packing Machine
High-Speed Food Blister Packing Machine
Automatic Honey Olive Oil Chocolate Blister Packaging Machine
High Speed Oral Formulation ALU ALU Blister Packaging Machine
China's Leading Manufacturing And Supplying Firm For Reliable Production Of Pharmaceutical Machines.
Machines Are Manufactured By Constant Research And Consumer Needs.
Outstanding Designs With Customized Parameters.
Cgmp And CE Compliant Machines.
Easy Installation And User-Friendly.
Exceptional Free Post-Sale Services.
Troubleshooting? Aipak Consultation Team Is Available For You 24/7.
Company Information and Background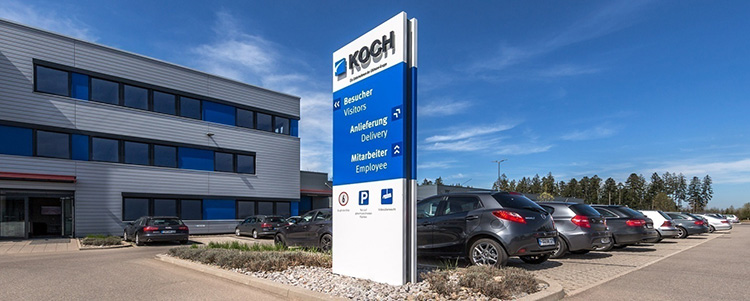 KOCH is developing high-tech innovations for 50 years. It is the top leader in designing the highest quality blister packaging machines with its creative ideas and attention to unique technology. These machines are used to process medical instruments whether syringes or needles and are used for the packaging of consumer goods and delicate products like contact lenses.
This firm is looking towards the future by developing green and sustainable machines. They are proactively fabricating plastic-free and recyclable packaging materials. KOCH manufactures its packaging machines by keeping in mind the "Reduce - Reuse – Replace" principle. These machines have a prefect product to package ratio thus saving expensive materials.
KOCH strives to assist its customer in customizing machines as per their requirements. This firm provides world-class remote assistance to its customers by using advanced technologies. They also offer their customers various kinds of services like documentation, reading guides, mechanical assistance, online ordering of parts, and repair services.
Key Products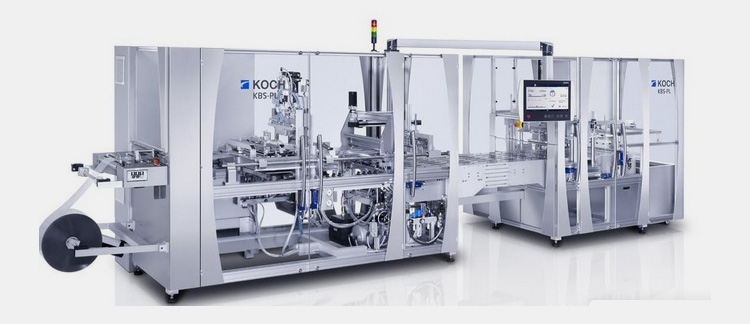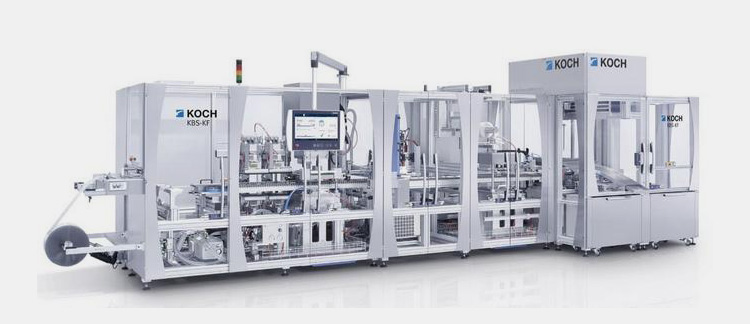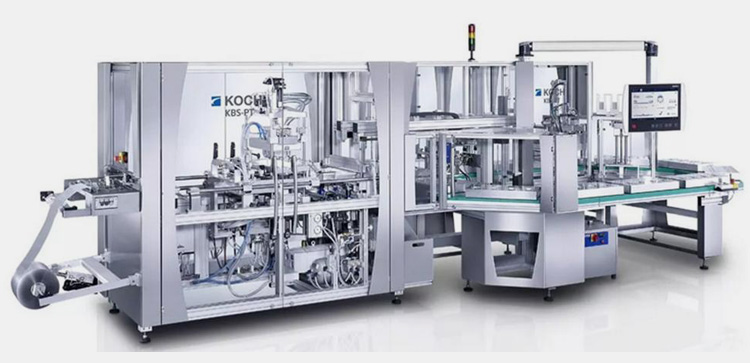 The blister packaging machines by KOCH have a high packaging rate and can process any product from pharmaceutical items to medical products, and various other consumer goods. Some noteworthy blister machines are:
KBS-C MEDPLUS
KBS-PL
KBS-KF
KBS-PT
Machines have a user-friendly modular design for visually monitoring the production run
These machines are efficiently used for processing small flexible batches and in large production units.
These machines excel in sealing large stand-up or hanging blister packs.
Can form various kinds of blister-like wallets, cards, cycleBox®
The smart blister forming system which reduces material waste
Efficient temperature control to decrease energy use
Company Information and Background
O.M.A.R is providing superior quality solutions to pharmaceutical and food industry since 1980. The success of O.M.A.R is due to contributions and efforts of its motivated workforce. At present, O.M.A.R has emerged as committed manufacturing company delivering top notch equipments and assistance and continuously exceeding expectations of its customers.
O.M.A.R is all about implementing green and energy-friendly technologies while designing its innovations thus improving environmental and economic situations. O.M.A.R maintains good customer relations by offering remote assistance for troubleshooting, training, validation, and quality testing of types of equipment. Satisfaction of customers is the main priority of O.M.A.R.
Key Products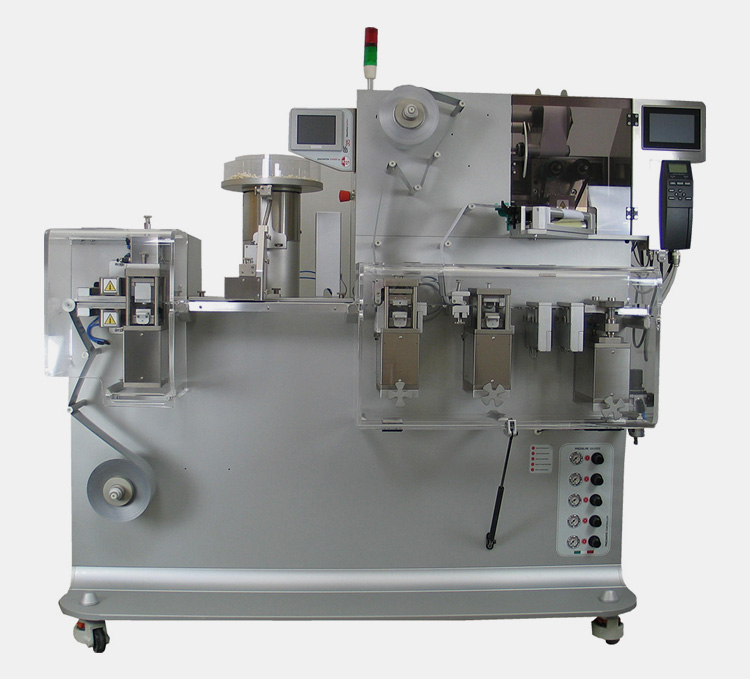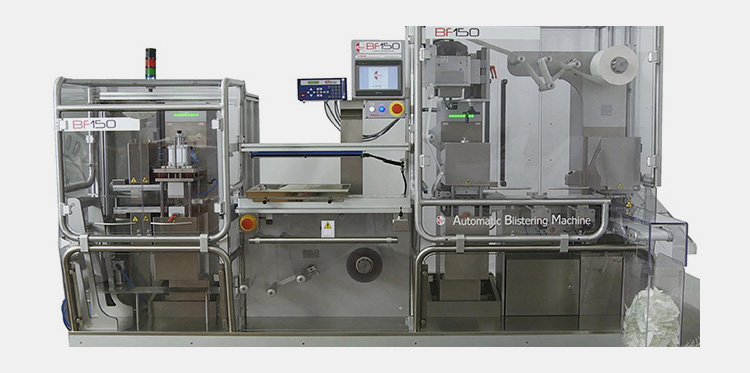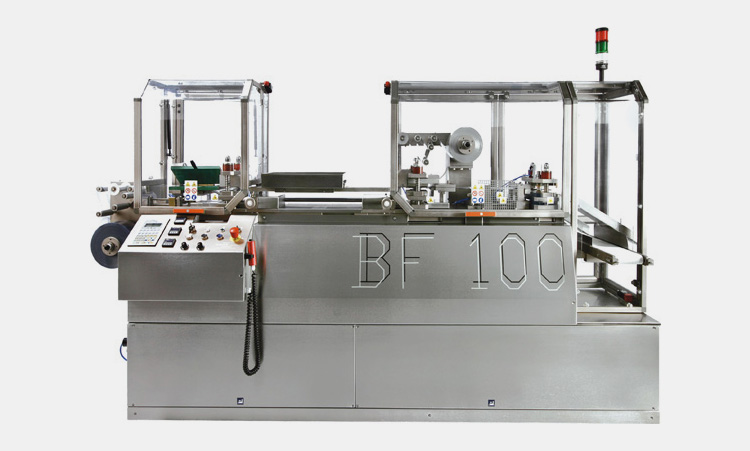 O.M.A.R supplies both automatic blister packaging machines and thermoforming machines. These machines are highly versatile and used for various packaging applications. Some important blister machines by this group are mentioned below for your review.
BF 150
BF 50 Type R
BF 100
BF 35
BF 50 Plus
BF 50 ST
BF HT
M.A.R blister machines have a compact aluminium design.
These are furnished with advanced technology for inspection like PLC, vision system, pinhole detection, etc
These machines can package pharma products both solid and liquid doses, nutritional supplements, candies, vials, syringes, etc
These machines produce both plastic and aluminum kinds of blisters.
Both automatic and manual loading of products
Automatic label placed on the blister.
Company Information and Background
CAM first came to the business in 1949 as the manufacturer of cartoning machines. Since then, it has improved and developed a range of packaging machines. It has distributed its flexible innovations to many industries like pharmaceutical, cosmetics, and food.  Currently, CAM has 15 manufacturing subdivisions, 17 trade markets present in 27 countries and 14 post-sale centers.
Till now, it has sold about 20,000 machines to various countries. CAM has 70 years of experience in supplying prefect variety of automation that handles various pharma merchandise like tablets, liquids, pellets, powders, and pastes, etc. These machines include blister packaging, strip packaging, stick packaging, bottle filling, capping, case packers, palletizers, and cartoning machines.
Key products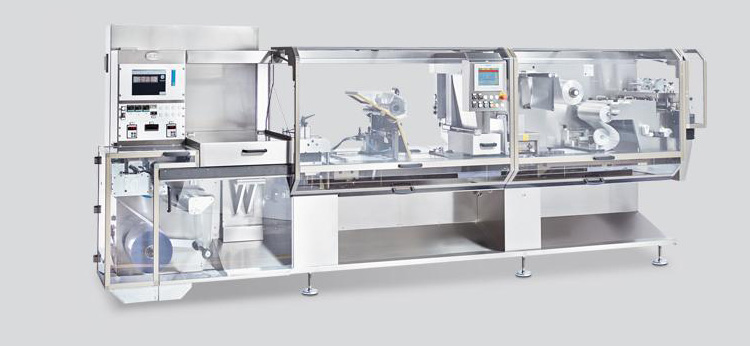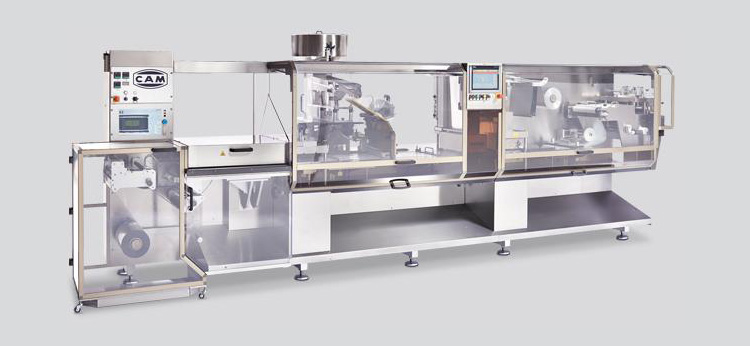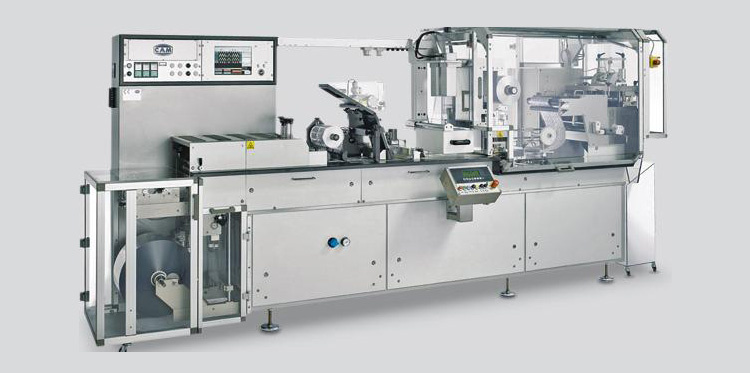 These blister machines can process any kind of solid dosage like hard gel capsules, softgel capsules, and pills, coated or uncoated tablets. Blister packaging machines by CAM are discussed below:
Fast interchange of formats
Small floor space
Compact cantilever design
Self-cleaning and maintenance concerning cGMP guidelines
These machines can handle many forming films like PVC, PE, PETG, PP and coating materials like paper, mylar, aluminum
These machines have a complete set of feeders
Vision control of the operation
Fully enclosed stations
Company Information and Background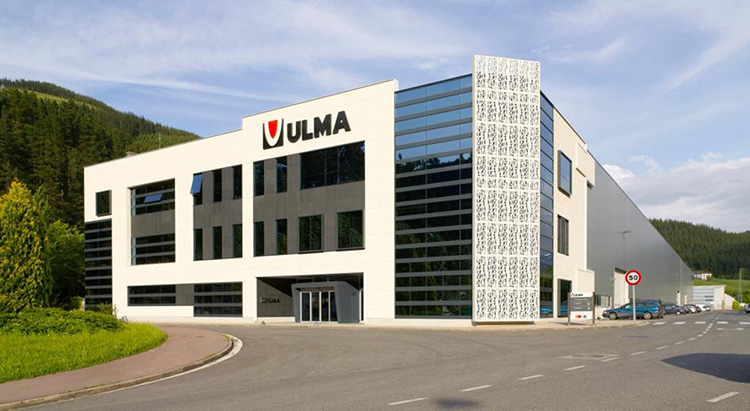 ULMA has been providing packaging solutions since 1961. They started as a small maintenance company for a chocolate factory. They have an extensive range of cutting-edge technologies that meet the growing demands of their customers. They have sold around more than 50,000 machines and have a vast network of distributions in 50 countries with 20 subdivisions. Currently, they are generating revenue of 200 million euros.
Its mission is to offer the best quality automation to its clients and compete with other manufacturers in innovating futuristic technologies. For this purpose, they have developed their technology centers; where skilled scientists are committed to developing superior designs and robotics to ensure the availability of automation at a reasonable cost.
They assist their customers by offering them remote services for checking machine quality. They provide remote training, commissioning, installation assistance, professional advice, backup components, and preventive upkeep support.
Key products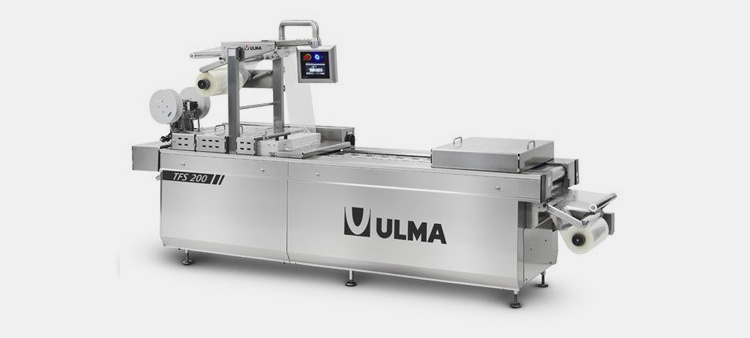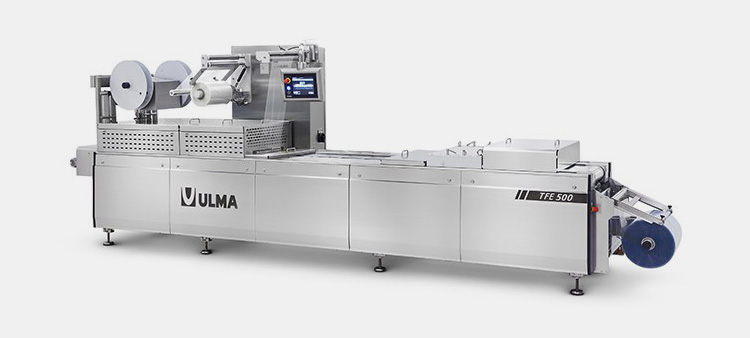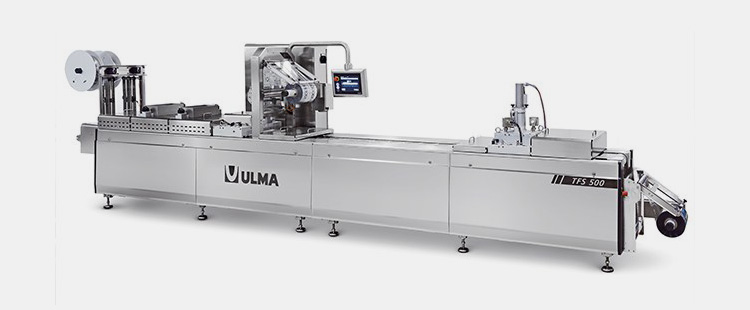 ULMA thermoforming machines are automatic with a horizontal layout. These machines are capable of handling both flexible and rigid materials. Some best thermoforming machines by this group are:
TFE 500
TFE 700
TFS 200
TFS 500
Hygienic design for dust-free operation.
These machines are made of stainless steel and are CE certified.
Easy to use touch screen.
Secure backup of data.
Modular design and can be upgraded easily.
Rapid changing of parts for product change.
Conclusion
Aipak is well-aware of how superb product packaging adds extra value to your product. That's why Aipak's broad range of blister packaging machines complements your products with their excellent and customized designs. Today, Aipak's market growth has reached over 100+ countries, this is all because of high tech, low budget, fast services, and reliable machines.
Don't forget to share this post!
Blister Packaging Machine Related Posts
Blister Packaging Machine Related Products
Blister Packaging Machine Related Videos
CONTACT US
Tell us your raw material and project budget to get quotations within 24 hours.
WhatsApp Us: +86 189 7157 0951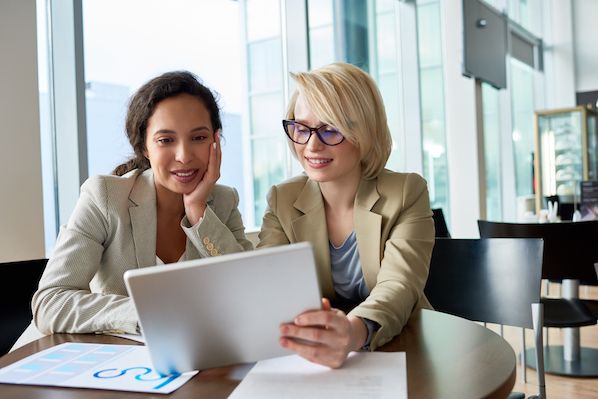 Want the best price & newest pharmaceutical machinery buying guide,tips and trends sent straightly to your box?Sign up for Aipak's monthly newsletter,we're free for your consultation and Offer you the most suitable solutions!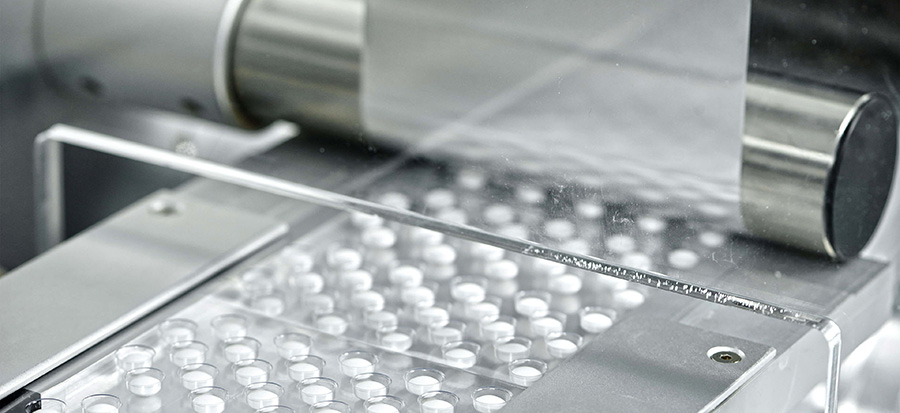 Tell us your material or budget,we'll reply you ASAP within 24 hours