Top 5 Blister Packaging Machine Manufacturers In Canada
Blister packing is an economical & wise solution for packaging of medicines, food, chemicals and medical devices preventing tempering, cross contamination and increasing their shelf life. Blister packaging machines demonstrate high spectrum of packaging patterns suitable for small and mass production thereby increasing their demand in manufacturing industries. In 2018 it was a 20.06 billion USD market which is expected to reach 33.2 billion USD by 2026.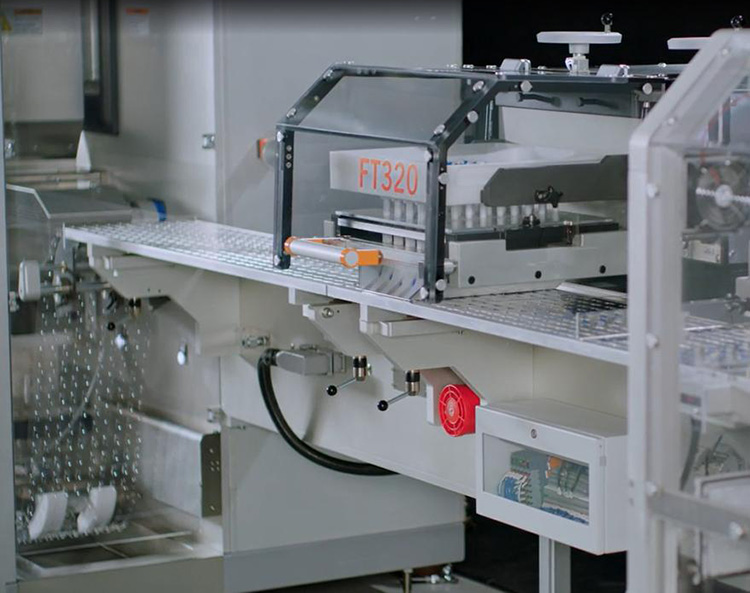 Blister packing machine is indeed a necessity behind every successful pharmaceutical manufacturing industry. This informative review is all about top competitive vendors available in Canada and you can trust them for buying blister packaging machine.
Let's Get Started!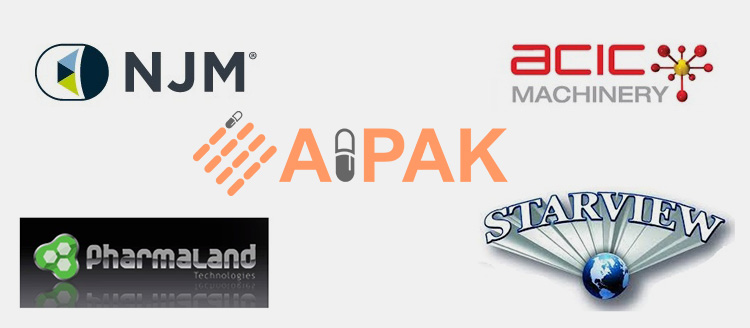 Company Background & Information: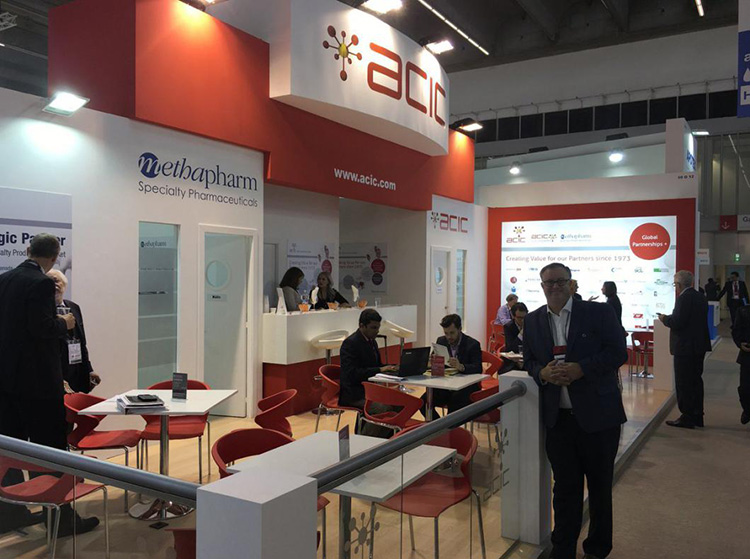 ACIC has been working with top manufacturing companies around the globe since its inception in 1973 as Canada's first anti-biotic manufacturing site. In 2006 ACIC established ACIC machinery division bringing turn-key solutions to their portfolio. At present the company is providing not only top notch and robust standard solutions but also innovative and customized versions owing to their adept R&D and staff of 200 individuals.
Key Products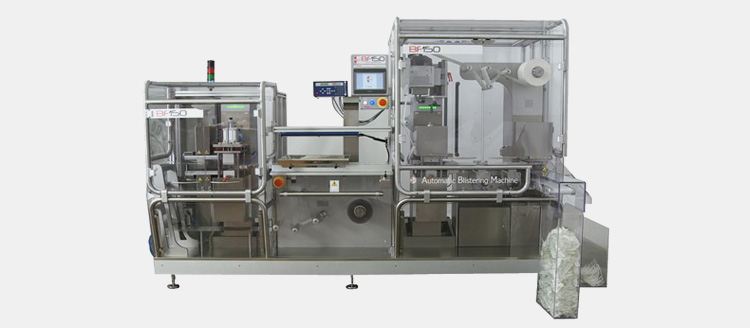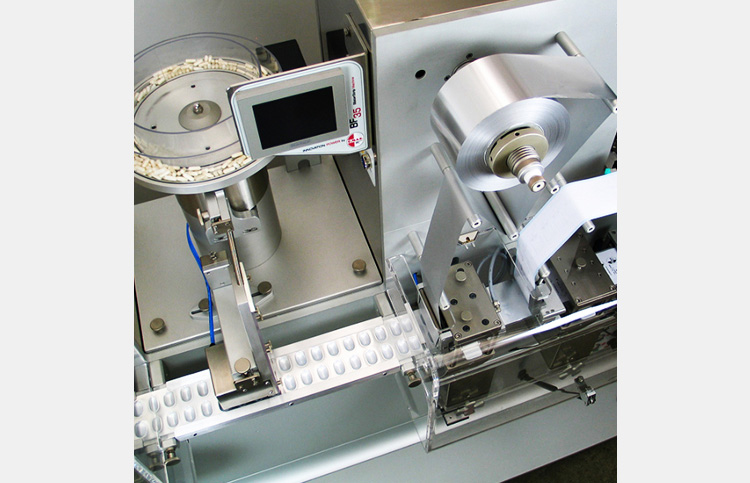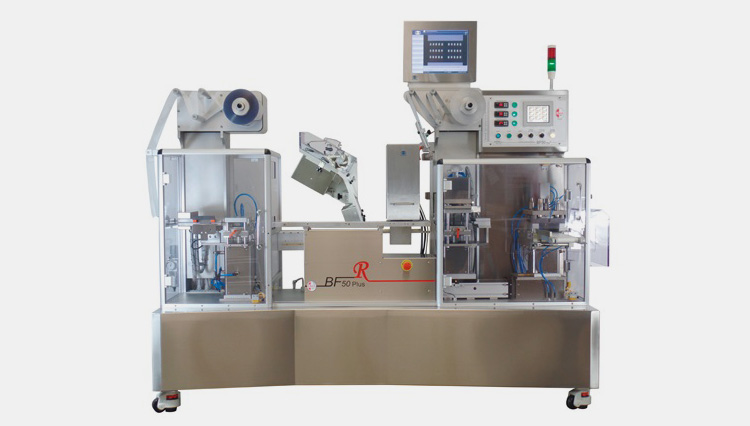 ACIC offer a range of turn-key solutions incorporating automation in their machines that are considered one of the best in North America. ACIC specifically target radio-pharmaceuticals, pharmaceuticals, biotechnological, cosmetic and nutraceutical industries. Their machines are ideal for R&D and medium volume production. Under their umbrella they have blistering and de-blistering machine that can be customized according to end user requirements which ACIC has been providing since 1980.
BF 150
BF 35
BF 50ST
BF 50 Plus
OG Blister
Fantasy
All products strictly adhere to cGMP requirements and US FDA safety standards.
Separate models for R&D scale and medium commercial manufacturing.
ACIC offer customized robust solutions with HMI control panel.
Machines are designed to work with a number of raw materials including Pvc, Pbc-Pvdc, Pet-G, Alu-Alu and Polibar.
Smart electronics to detect product presence and non-conformity.
Automatic label attachment to the blisters.
2. Pharmaland Technologies
Company Background & Information:
Pharmaland Technologies came to the industrial canvas as a division of Honsons Pharmatech Group Ltd. in 1995 operating from Toronto, Canada. Since than the company is known for providing high quality manufacturing and packaging machinery. A specialist in solid dosage form Pharmaland Technologies has strategic connections with top manufacturers of pharmaceutical equipment around the world including China and Taiwan. Their equipment are used by multinational pharmaceutical and nutraceutical industries worldwide.
Key Products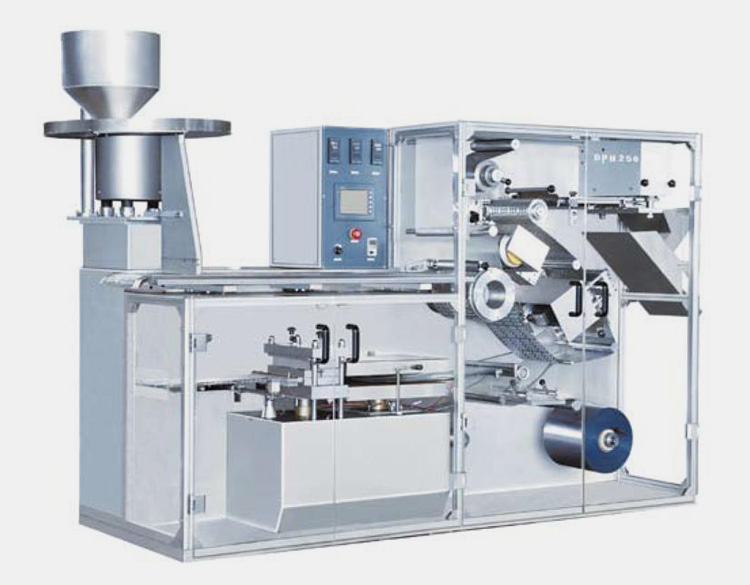 Pharmaland Technologies is a top supplier in Canada providing unique and state of the art pharmaceutical manufacturing and packaging equipment. They provide GMP compliant machinery with models having different capacities to cater the manufacturing demands of virtually everyone. Under their umbrella this Canadian brand has pioneered capsule filling machine PCF series, tablet press machine PTP series, soft-gel encapsulation machines and packaging lines such as PPL series.
PPL-250B Alu-PVC Blister Packaging Machine
Advanced machinery meeting all GMP standards, can be equipped with general feeder, capsule reversing feeder and disc feeder.
Low noise, branded electrical components and PLC control equipment designed to fulfill high production capacity with accuracy and reliability.
Safety ensured by enclosed cage reducing work related hazards.
No chances of cross contamination because of high grade stainless steel main body.
Small size and compact structure guarantees easy installation.
Company Information and Background
AIPAK Pharmaceutical Machinery is a leading manufacturing and supplying company of blister packaging machine for over 10+ years. In a very short time this Chinese manufacturer has established collaboration and equipment distribution in more than 100+ countries worldwide that also includes Canada. AIPAK Pharmaceutical Equipment is comprised of highly experienced staff belonging to engineers, researchers, and sale-professionals that is why each of their machinery features with customized properties according to your requirement. Their machines are reliable, robust and fully compliant to cGMP norms.
Key Products: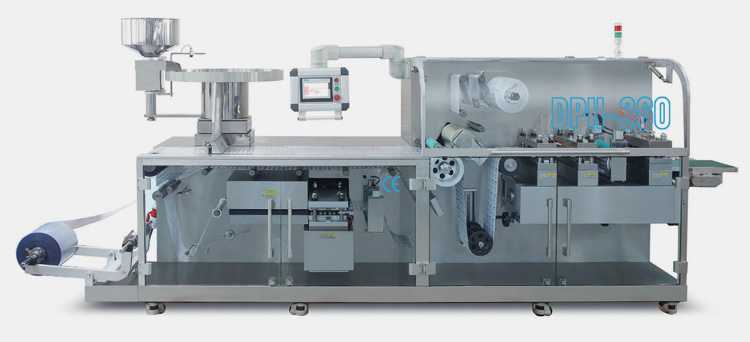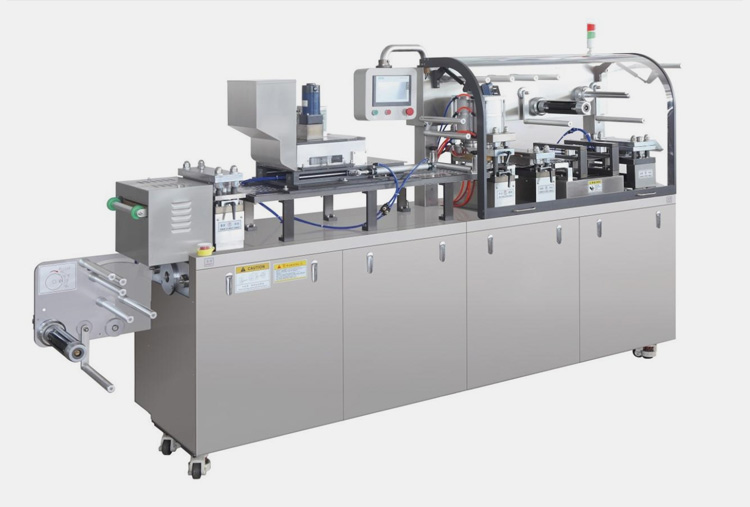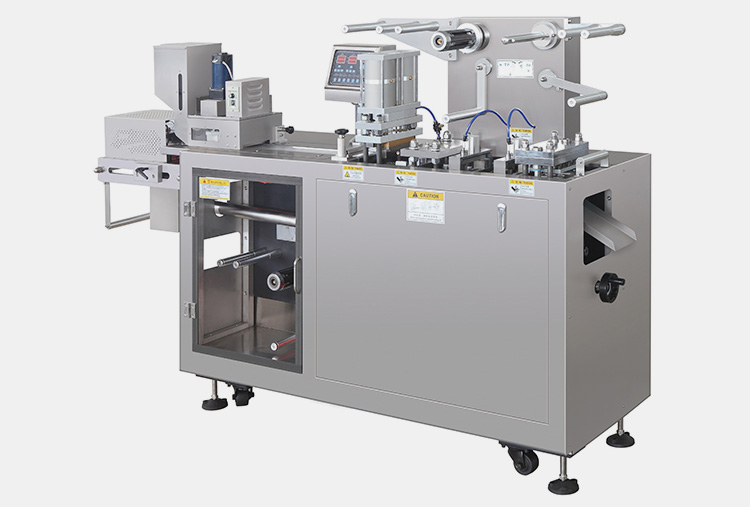 AIPAK has implemented innovation and superb technology in their machineries. AIPAK broad range blister packaging machines are:
Automatic Rotary Blister Packaging Machine
Aluminum PVC Flat plate Blister Packing Machine
High-Speed Food Blister Packing Machine
Automatic Honey Olive Oil Chocolate Blister Packaging Machine
High-Speed Oral Formulation ALU ALU Blister Packaging Machine
Outstanding designs followed by customized pattern.
cGMP compliant available in different levels of automation.
Easy installation and low operational cost.
Safe, Robust, and user-friendly
24/7 Pre, and Post-Sale consultation
Low downtime and Negligible Maintenance required.
Company Background & Information: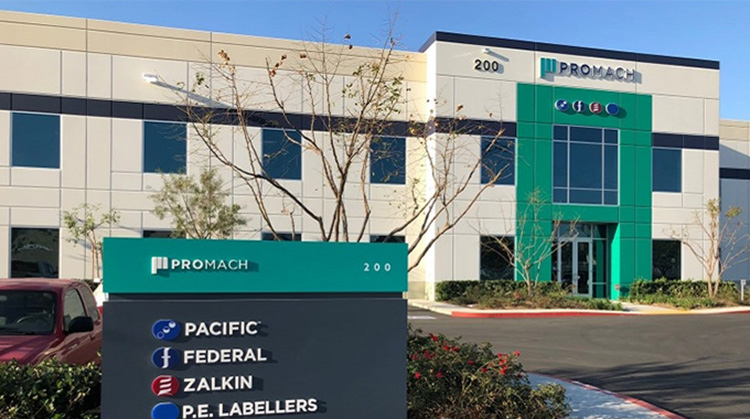 NJM packaging a product brand of PROMACH was established in 1915 in Hoboken, NJ as Gefeys Machine Company by William Grupe, Sigurd Severson and Martin Feybush. With over 100 years of experience in industrial manufacturing and packaging solutions NJM offers one-stop source of planning, integrated production lines, machines, equipment and logistics. As of now the company has headquarters in both Canada and the USA operating with about 200 employees.
Key Products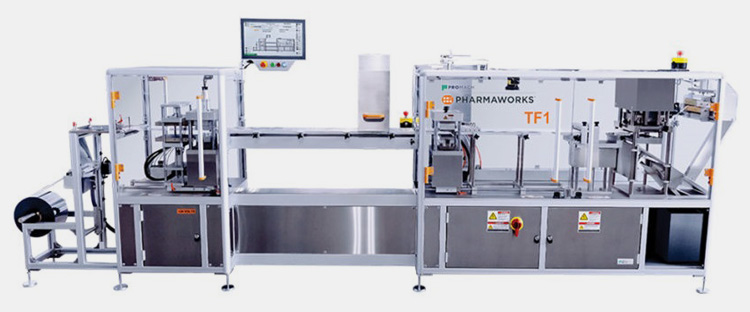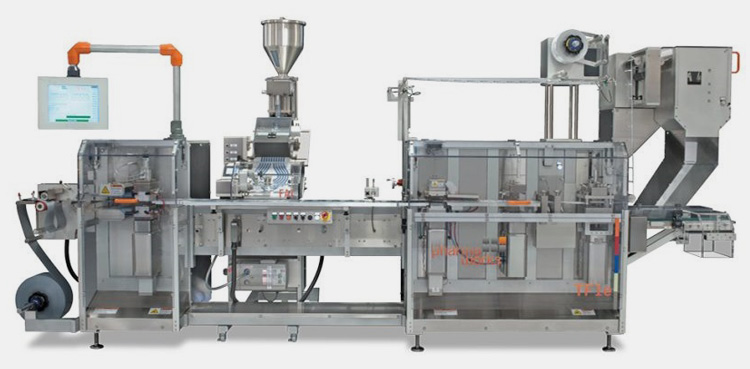 Backed with 100 years of experience as a solution provider NJM offers a wide range of turn-key solutions to pharmaceuticals, nutraceuticals and cosmetic industries. Their key products include blister packaging machines, bundlers, cappers and cartoners, desiccant dispensers, labelers, line integration, liquid filling and closing systems, tablet counters and bottle unscramblers. Also their Jalbert plant offer custom design, engineering and research and development solutions. Their blister packaging machine include TF series;
TF-1 and TF-1E
TF-2
TF-3
Blister mate
High tech blister machines that are designed for low to high production requirements complying all regulatory and cGMP requirements.
Automatic and semi-automatic, easy to use machines require minimal training and maintenance.
Round the clock customer services and availability of parts and accessories.
Accurate and robust machines equipped with HMI.
Machines can be used to blister pack solid dosage form, medical devices and huds.
Company Background & Information: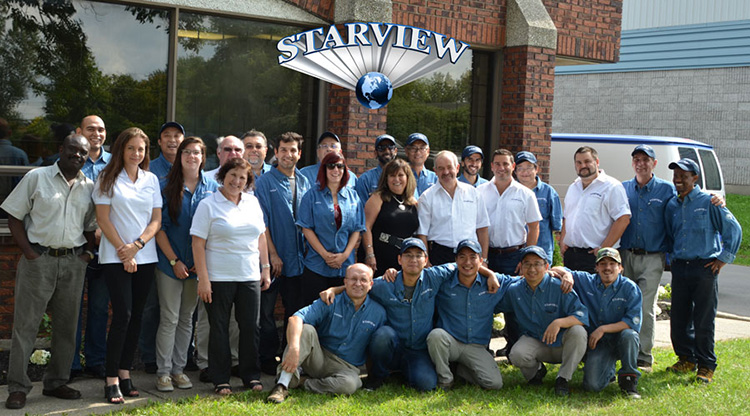 Starview Packaging Machinery, Inc. is Canada's leading manufacturer of plastic packaging machinery and has been in in the industry for over 30 years. They offer not only blister packaging equipment but also a range of innovative and automated machinery including stretch pak, medical and pharmaceutical packaging, skin packaging and die cutting, food tray packaging, thermoforming-vacuum forming and also customized machines.
Key Products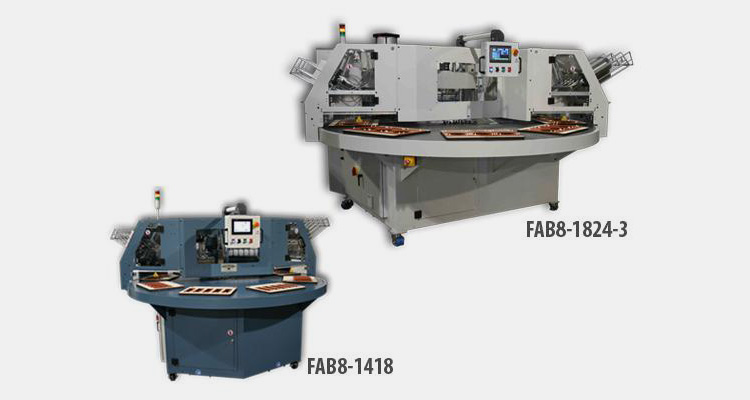 Starview Packaging Machinery, Inc. is known for their innovation, flexibility, top quality products and customer care and technical support. Provision of services and spare parts is guaranteed since this manufacturer has regional offices and warehouses all over North America. Their blister packing machine series include;
SB and SSB series
MS and MR series
RB and ERB series
FAB and FAB4 series
BSC and CBS series
FAB/FAB4 and BSC and CBS series are fully automated machines while other series are manual.

Versatile machines can be used for a number of raw materials such as Alu-Alu, Pvc etc.
Customized design for R&D scale and medium to high commercial production.
Easy to operate with HMI, advanced electronics and low operational and maintenance cost.
Online customer services.
Conclusion
A blister packing machine is accurate, robust, GMP compliant and designed according to end user requirements. AIPAK understand your needs and packaging requirement to such an extent that accuracy, robustness and compliance are unique to their machines which they offer at a very economical price as compared to their western rivals.  If you're a seasoned professional or newbie in the field of pharmaceutical production/formulation we suggest AIPAK. Click Here for more details, buying guidelines and broad range blister packaging machines.
Don't forget to share this post!
Blister Packaging Machine Related Posts
Blister Packaging Machine Related Products
Blister Packaging Machine Related Videos
CONTACT US
Tell us your raw material and project budget to get quotations within 24 hours.
WhatsApp Us: +86 189 7157 0951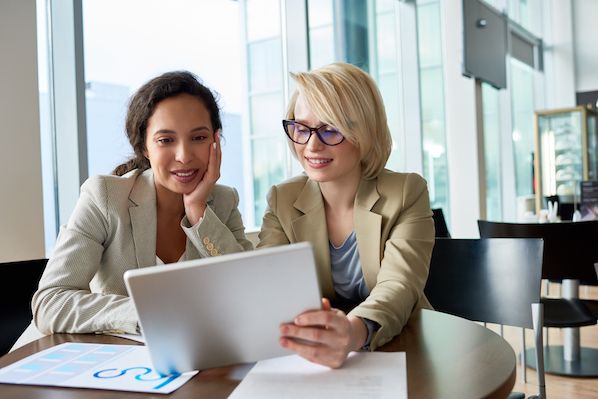 Want the best price & newest pharmaceutical machinery buying guide,tips and trends sent straightly to your box?Sign up for Aipak's monthly newsletter,we're free for your consultation and Offer you the most suitable solutions!
Tell us your material or budget, we'll reply you ASAP within 24 hours