Top 5 Blister Packaging Machine Manufacturers In UK
In the modern era, where machine has replaced human being in every aspect of life, pharmaceutical sciences have also shown a massive change in producing and packing of their products. Million of capsule and tablets can now be formed in a small span of time with less effort applied. From the list of these advancement in pharmaceutical industry patterns "Blister Packaging Machines" are also one of the most used machines these days.
Likewise, the world UK has also shown a drastically change in producing and supplying of these Blister packing machines within country and in other countries. They have been rising their revenue by exporting these packing machines. This blog will help us to find the best manufacturers and suppliers located in UK. In what products they are dealing in and what are the reasons these companies are to be referred while purchasing of a Blister Packaging Machine.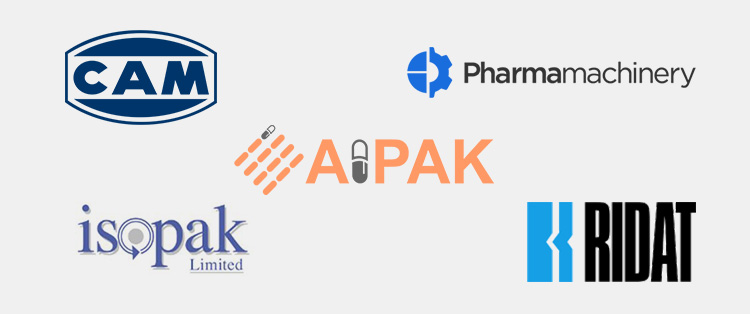 Company Background & Information: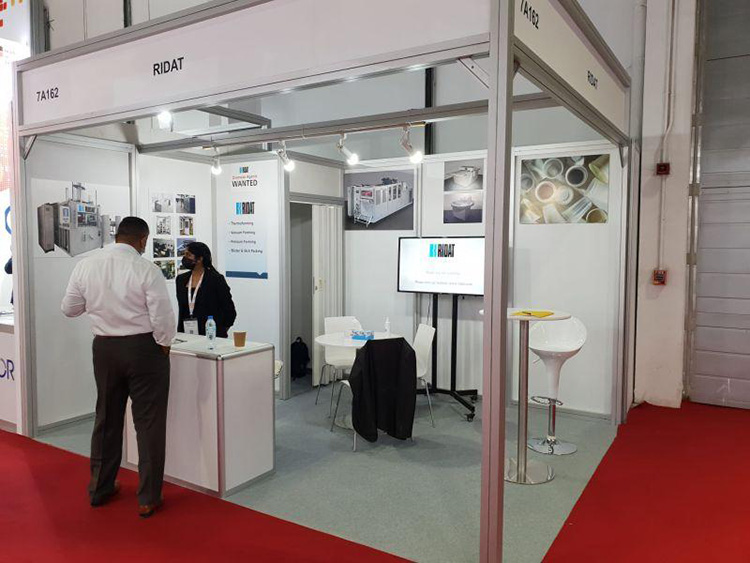 RIDAT has been recognized as UK's best thermoforming systems and equipment manufacturer over the span of more than 60 years in market. They have producing the unique features thermoforming, Blister packing and filling systems and have provided their customer with over 70 plus varieties of products with different features.
RIDAT produce state of art machines with highly expert engineering machines and guarantee their installation. They started with manufacturing vacuum forming machines and manual sealers and roller presses and are now producing world famous automatically controlled solutions for pharmaceutical, confectionary and packaging industry. They have their network in 65 countries on earth and working continuously to have more clients.
Previously RIDAT was being acquired from Europack Engineering in 2002 and later in became a complete network of RIDAT Company. Their products are incorporated with highly advanced features and well-designed accessories, that they last for a longer period and does not requires maintenance. Companies with high and low volume productions can directly contact them and can get best solutions.
Key Products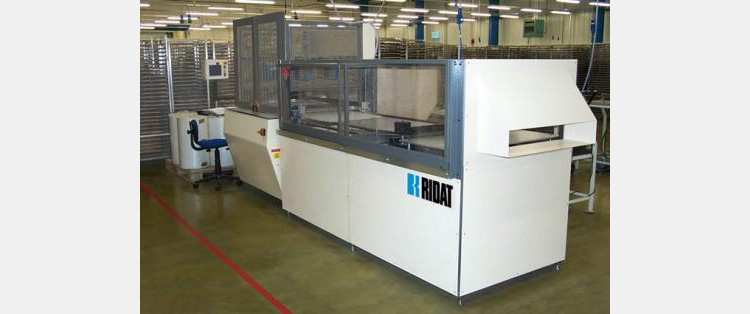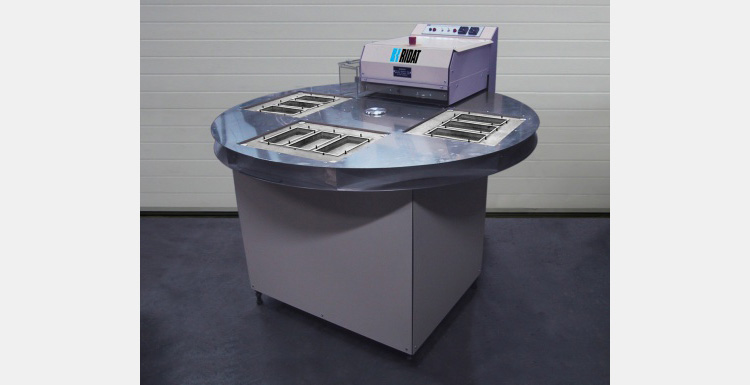 RIDAT deals in all types of Blister packing, pressure forming, thermoforming and vacuum forming machines. Their best products in regards of Blister packing are
Automatic Blister Packaging System
Blister Sealing Press
Recommend Reason
Ridat provides complete solutions for blister forming, filling and sealing with highly précised and modern technology. Their products are not only recognized in United Kingdom but are also famous globally because
The machines are very efficient that no wastage is produced.
Their machines have both manual and automatic features for entering of products.
The end product is automatically taken out of the system.
Their prices are highly competitive in regard of providing complete solutions.
Machines with conveyor incorporated.
Highly advanced technology.
Spares of products are easily available.
Easily available to purchase.
Reliable.
Durable systems.
Company Background & Information: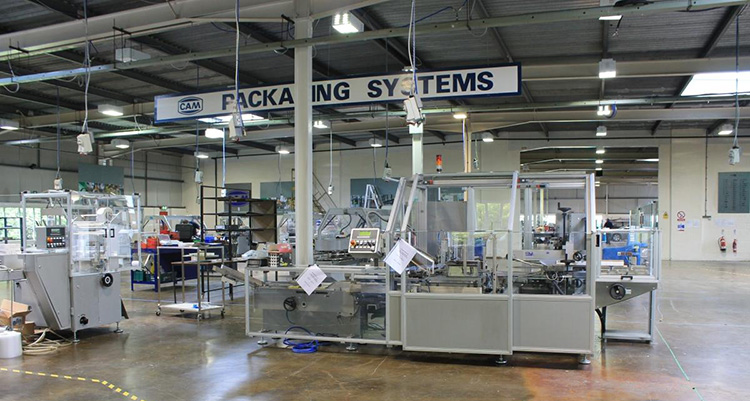 Campak are the leading manufacturers and designer for solutions of pharmaceutical, food and packaging industry. They started their business in 1949 and are now providing to the whole world along with their supplier in United Kingdom i.e. Carmichael Engineering. Carmichael Engineering have been supporting them from a period of 40 years and are responsible for supplying the products of Campak limited through the soil of United Kingdom.
They have managed to install their machines is almost all cosmetic, pharmaceutical, food, and bakery and hardware companies situated in United Kingdom. Their continuous production and high skilled labor indicated their dedication towards their products and their customers.
Carmichael Engineering on the other hand supplies all products of Campak in UL, Ireland and its associates and provide after sale services to them too.
Key Products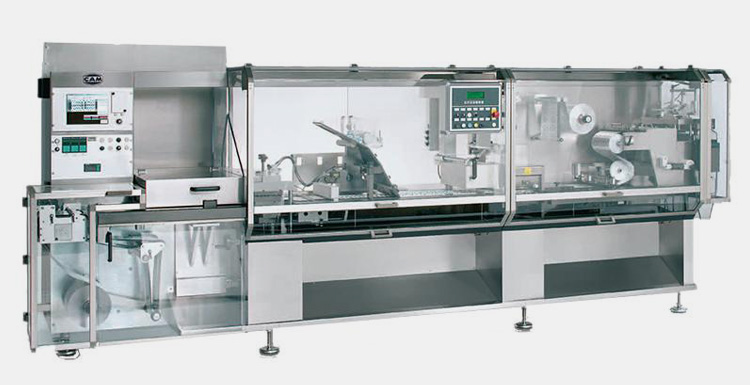 CAM MC Thermoformer (Low speed blister packer)
CAM Nmx Thermoformer (High speed blister packer)
CAM MK Thermoformer (High speed blister packer)
RM Wallet Packing (Intermittent motion automatic wallet packing machine.)
Machines are mechanically reliable.
They have flexibility in their structure.
Can be used for high and low speed both.
Highly advanced and automatic.
Simple and easy to install.
Best after sales services.
With number of options available.
Company Background & Information: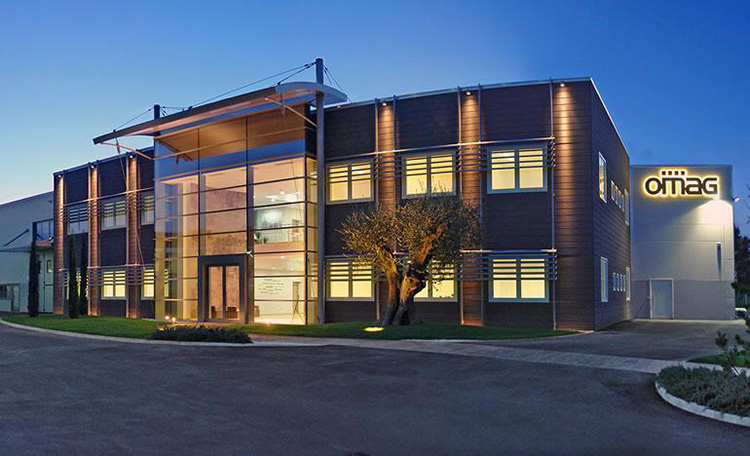 Pharma machinery limited has been working over a century now and are pioneer in number of products installed in pharmaceutical and food industry. They are providing quality products to the local market as well as international one.
Their base office is located and Farnham Surrey, United Kingdom. From that they are selling their products and are living up to the expectations of the global market. They have been maintaining their standards via producing quality goods and excellent after sales services. Their customer support team has been active 24/7 and are highly educated both with technical and marketing levels.  Their clients are in all pharmaceutical, food and chemical industry and are also attached with global brands like GSK, RB and P&G.  They have wide range of solutions and are highly motivated to make them more in future.
Key Products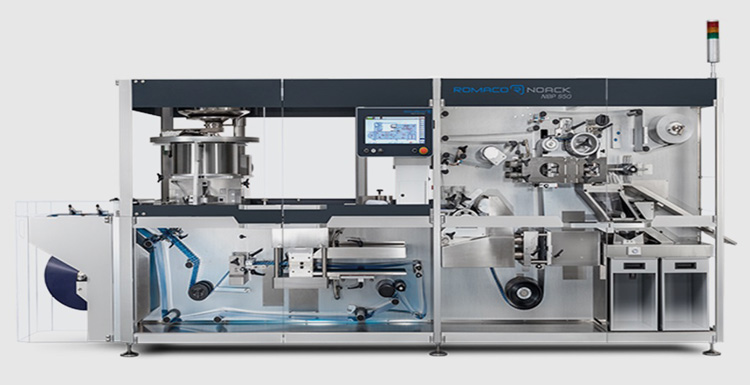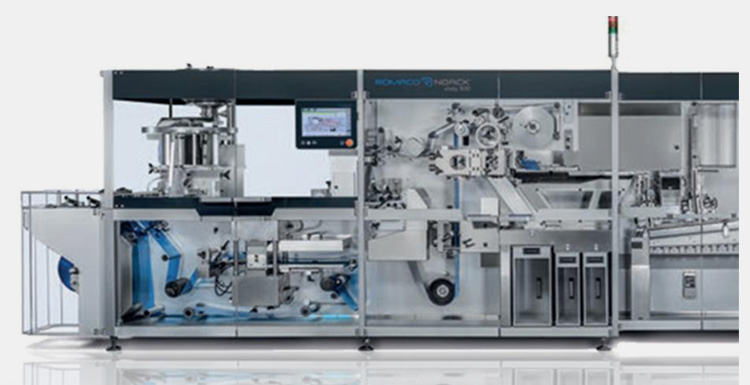 Highly reliable machines
Occupying lesser space.
Highly advanced and competitive machines
Quick starting time.
Easily installed machines.
Company Information and Background
Aipak pharmaceutical Machinery is an eminent manufacturing and supplying hub of blister packaging machine worldwide. Aipak Pharmaceutical Equipment's mission is to offer highest quality equipment to leading pharmaceutical and food companies.  Aipak Pharmaceutical Equipment has maintained its standard due to exceptional machinery, post-sale services, and consumer support. Aipak Pharmaceutical Equipment is a chief enterprise of blister packaging machine for more than 10+ years. In a very short time, Aipak Pharmaceutical Equipment has recognized its partnership and strong collaboration in more than 100+ countries across the globe.  This is all by virtue of High-Tech and Superb Quality machinery system and highly experienced staff who feature customized machines. Beside this, Aipak Pharmaceutical Machines are reliable, fast, accurate and fully compliant to cGMP norms.
Key Products: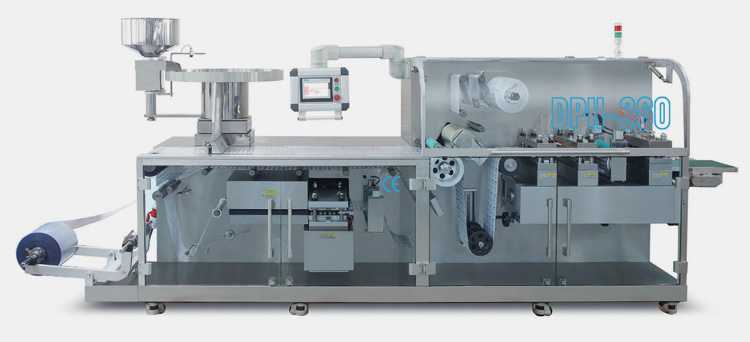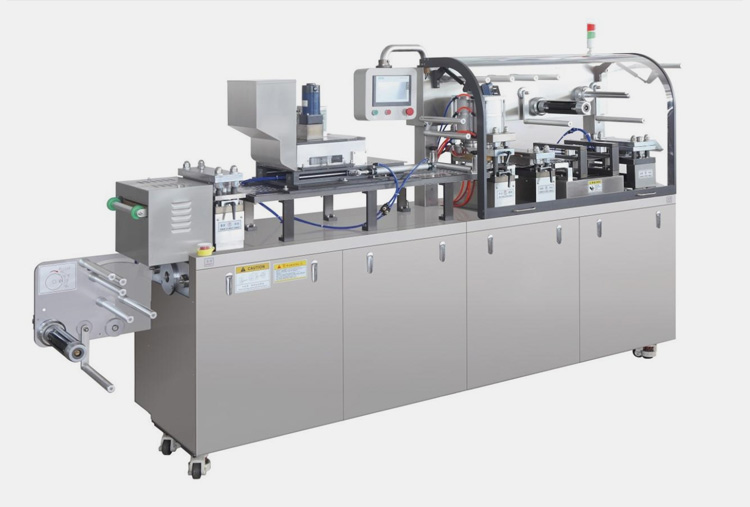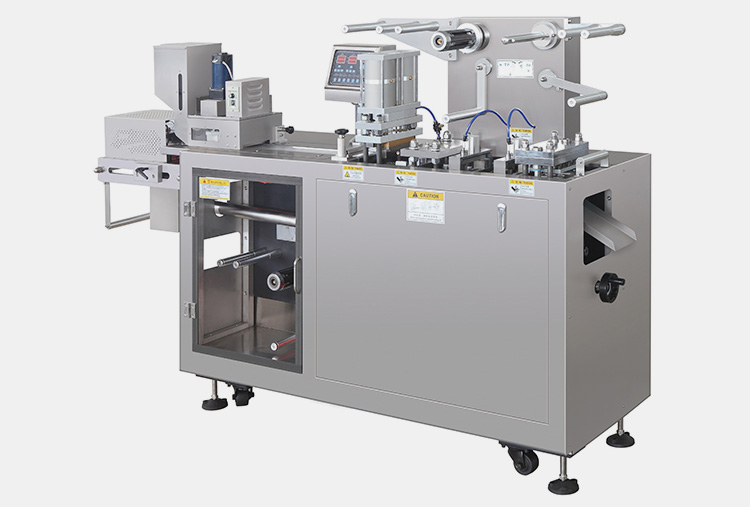 Aipak broad range blister packaging machines are:
Automatic Rotary Blister Packaging Machine
Aluminum PVC Flat plate Blister Packing Machine
High-Speed Food Blister Packing Machine
Automatic Honey Olive Oil Chocolate Blister Packaging Machine
High-Speed Oral Formulation ALU ALU Blister Packaging Machine

Superb designs featured in bespoke manner.
Highly compliant to cGMP standards.
Compact housing, User friendly/
Easy to clean, Easy to Maintain, and Cost-Effective.
24/7 Pre, and After-Sale consultations.
Accurate and low downtime.
Company Background & Information: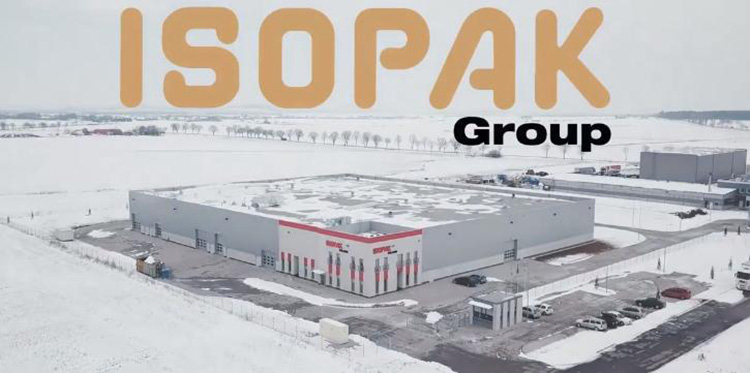 Isopak limited tends to be the leading supplier of Pharmaceutical, Healthcare and packaging machines. The stone of Isopak limited was kept in 1998 in United Kingdom and from then they are supplying highly advanced equipment to pharmaceutical and converting industries to the local market of UK and Ireland.
With an experience of more than 30 years they have been continuously providing best services and products to local pharmaceutical and packaging industry and are also now tending to provide complete solutions to them. They deliver high quality products to the user and as per their requirements. They have been partners of Bonapace and Rotomac in United Kingdom and provide their best products. Their machines range comprises of highly versatile products and also provides complete services to the customer. After providing solutions to healthcare and pharmaceutical industries, Isopak is now moving to serve as suppliers of capsule fillers, clinical research, equipment in hospitals, and also for university laboratories. Food and paper industry are also next targets if Isopak Limited.
Key Products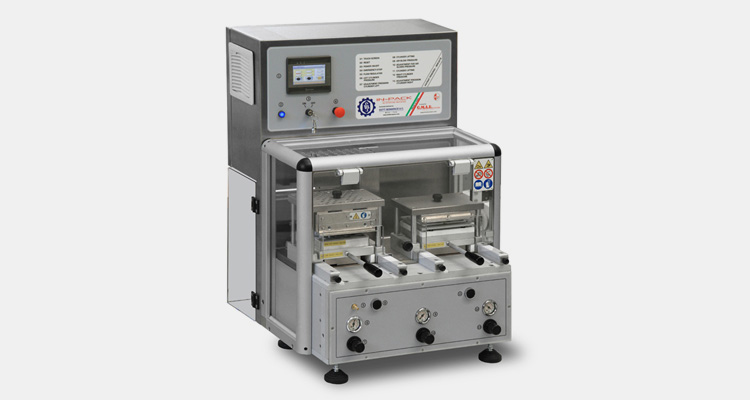 Isopak deals in variety of pharmaceutical and confectionary products. Their products are highly efficient and can easily be mounted on surface. Machines offered by Isopak for Blister packing is
In-Pack Semi-Automatic Blister Machine

Recommend Reason
Isopak limited are highly recommended because
They a have network spread in every corner of United Kingdom.
They are easy to approach.
Machines with complete R&D and clinical trials.
Changeovers are very reliable to do with less time consumption.
Variety in sizes of Blister packing.
Machines with both manual and automatic operations.
Simple fitting and easy handling of tools.
Highly advanced products for pharmaceutical industry.
Conclusion
Pharmaceutical industry is growing with a rapid pace globally. With the boost in industries the machines associated are also getting increased in numbers and global manufacturers are more focused on greater R&D and advancement.
This increase in demand in turn booming the need of blister packaging machine and other pharma equipment. Aipak Understands your needs and Packaging requirement in a highly cost-economical way.  That's why their distribution scale has surpassed over 100+ countries across the globe. Click Here for more details, buying guidelines and broad range blister packaging machines.
Don't forget to share this post!
Blister Packaging Machine Related Posts
Blister Packaging Machine Related Products
Blister Packaging Machine Related Videos
CONTACT US
Tell us your raw material and project budget to get quotations within 24 hours.
WhatsApp Us: +86 189 7157 0951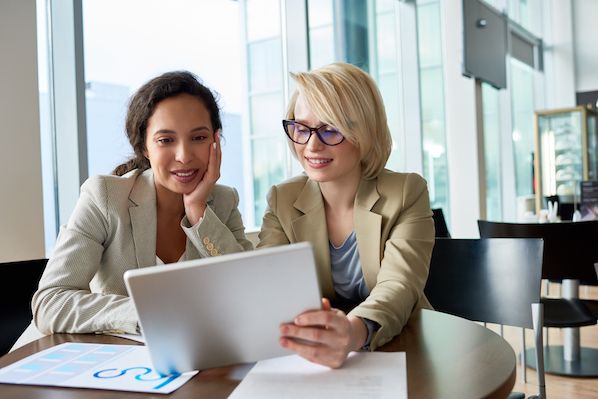 Want the best price & newest pharmaceutical machinery buying guide,tips and trends sent straightly to your box?Sign up for Aipak's monthly newsletter,we're free for your consultation and Offer you the most suitable solutions!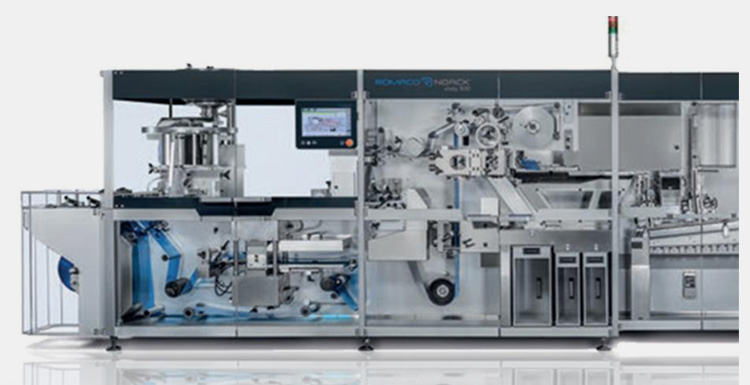 Tell us your material or budget,we'll reply you ASAP within 24 hours