Types Of Packaging Machines
The field of health and sciences is striving for a better life, not only for humans but also for other living beings. The significant component of this field is undoubtedly 'medicine' and when it comes to maintaining potency and efficacy; the manufacturing procedure, formulation, and packaging play an essential role.

So, what types of packaging machines are included in this process? How they work and why there is a need of introducing different types of packaging machines every year? Well, let's address all mentioned queries and many more in this blog.
Add a header to begin generating the table of contents
1.What Is A Packaging Machine? Why Is It Important?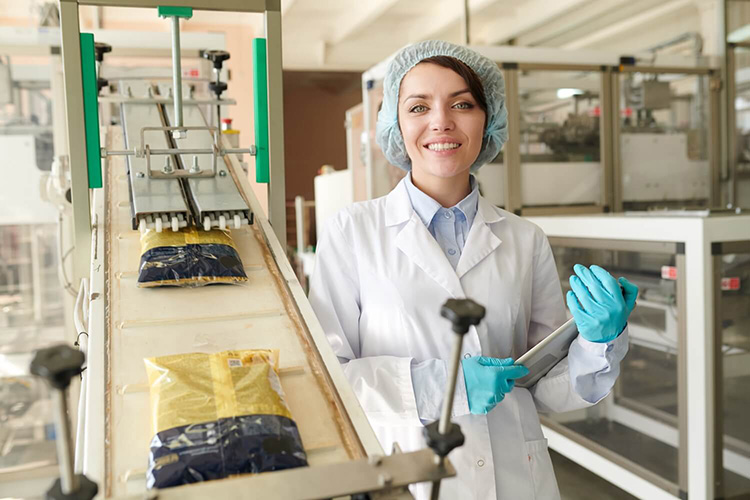 Packaging machine simply refers to various categories of equipment that are meant to protect your product. The term protection means proper storage that is required for sale and distribution. Packaging machine is the gateway of speeding the process of packing and safe shipping, moreover, it is the solution of minimizing labor cost for various manufacturing sectors.
Packaging machine is equally important as production process. When it comes to importance; the packaging machine plays a significant role in raising your brand. This type of equipment is very economical to manufacturing companies as their products are efficiently packed and distributed properly.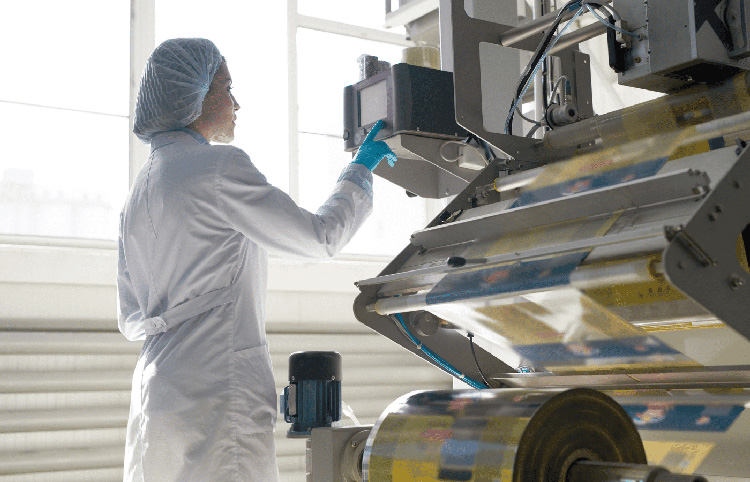 Secondly, packaging machine is helpful in minimizing the manual packaging method ultimately reducing labor expenditure. Thirdly, an accurate quantity of material is easily packed into assigned containers with precision. Lastly, packaging machine ensures good branding via aesthetic packaging and attractive labeling.
2.What is the History of Types of Packaging and Packaging Machines?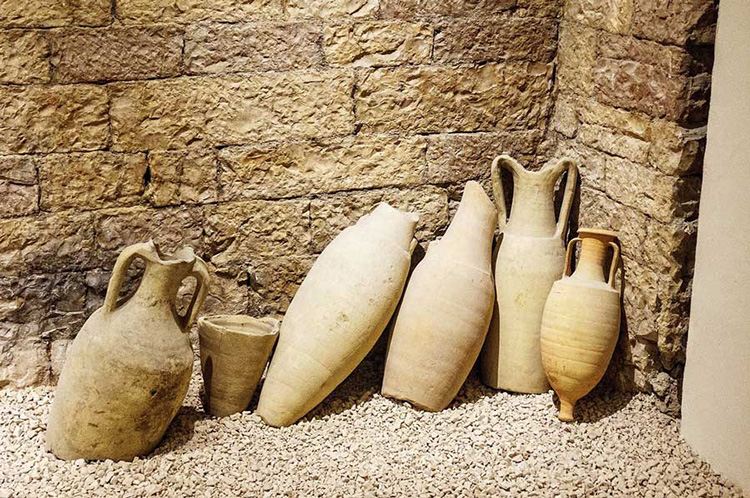 Packaging started when humanity were still in its cradle. It can be traced back to thousands of years ago when Pyramid of Giza was still being built. In those days, wood, leathers, strong leaves were considered as the best packaging material. With time, these materials were replaced with manually woven pouches, straws or containers made up of ceramic.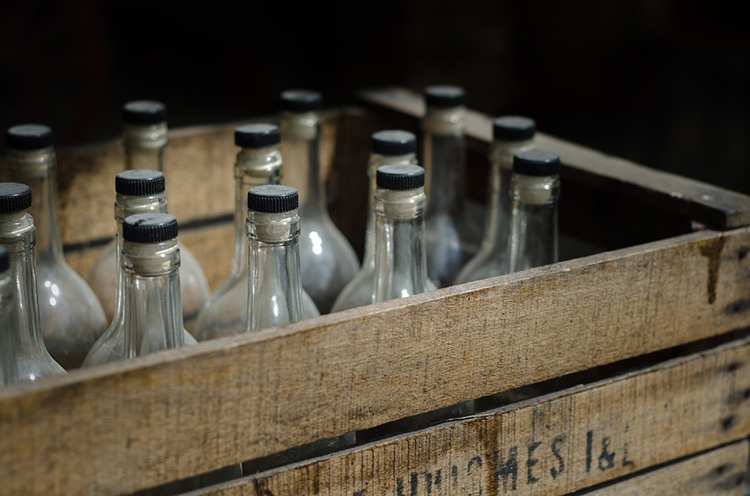 The usage of packaging machines started in 18th till  20th century where old fashion packaging material were replaced with beautiful bags, storage bins made up of either plastic or aluminium foil or paper.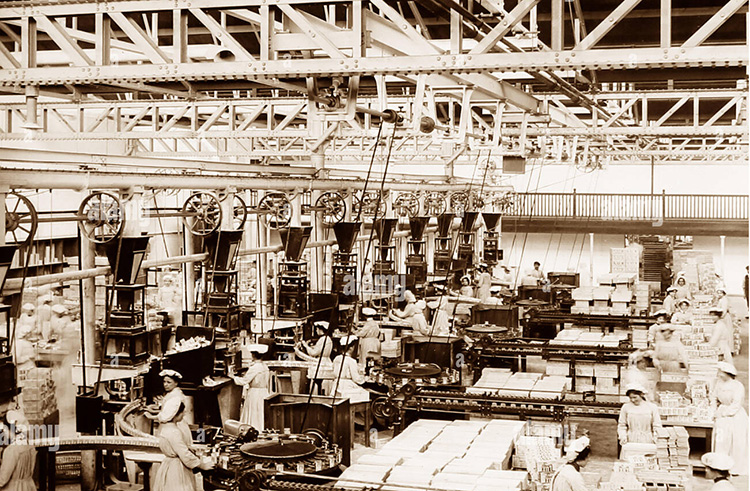 Micheal Owen in 1890 introduced the rotary bottle making machine that was used till the 1960s, Moreover, Friedrich Hesser was the first who introduced pouch packing machine in 1894.
Plastic was introduced on packaging world in early 1900s and in 1906 the first packaging machine was invented that was used to pack different products.
3.What Is a Common Layout for Types Of Packaging Machines?
There are two most common layouts employed in industries for types of packaging machines. These layouts are penned below:
Rotary Layout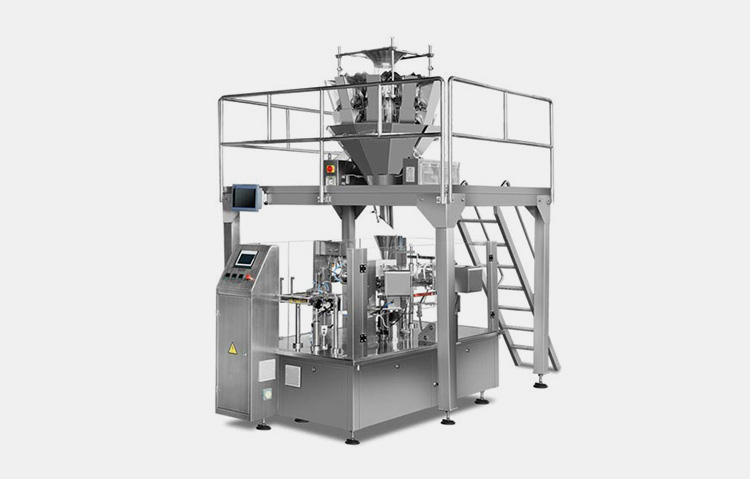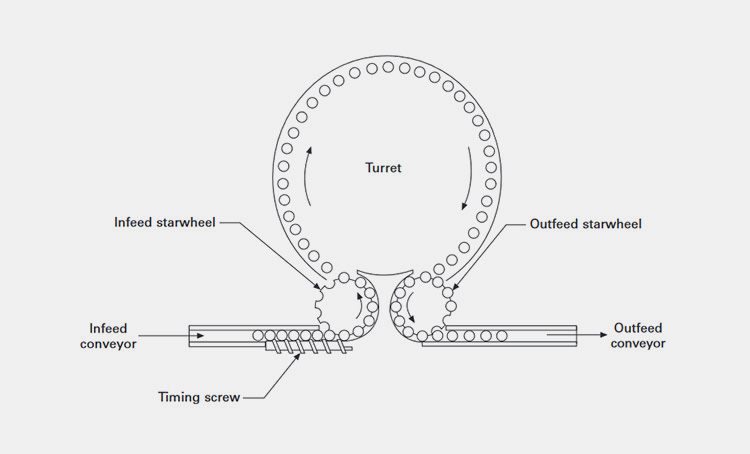 The products are loaded on a rotating circle (turret) or star wheel where most of the packaging operation (filling, sealing) takes place. These machines have timing screws for regulating the flow of products. The packaging speed of these machines is higher than its linear counterparts. The rotary layout is handier for continuous operation and it has the advantage of a smaller number of delays over the linear layout.
Linear Layout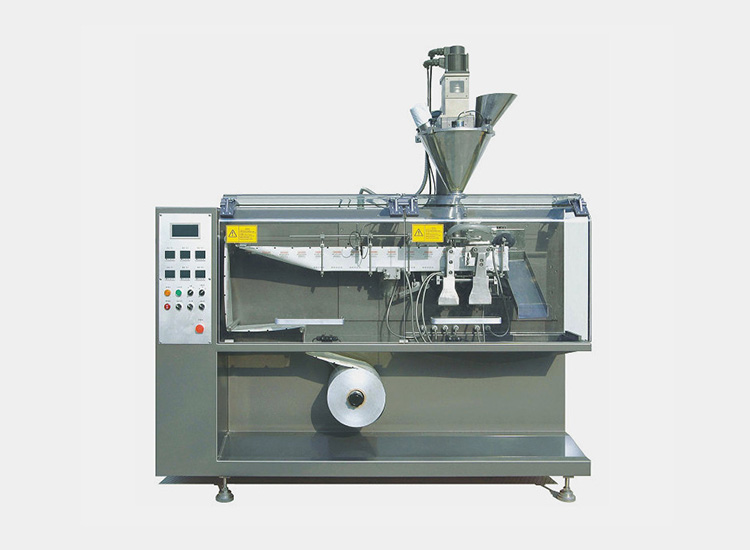 This layout is designed in a straight line or is U or S shape configuration to utilize maximum floor space in industries. The packaging operation occurs in sequence in this machine layout thus it is more suitable for intermittent machine type. It employs a conveyor belt for product transportation to various packaging stations. In this machine, the packaging operation stops to fill the current container. Therefore, packaging speed is slow in this packaging machine layout.
4.How to categorize Types of Packaging Machines?
TYPES OF PACKAGING MACHINE
Automation
Types Of Packaging
Orientation Of Machine
Types Of Material
Manual
Primary
HFFS
Carton Machine
Semi-automatic
Secondary
VFFS
Filling Machine

· Liquid filling

· Tube filling

· Pouch filling

· Sachet filling

Automatic
Tertiary
Blister Packaging Machine
Can Packaging Machine
Case Packaging Machine
Tablet Counter Machine
Wrapping Machine

· Shrink Wrap

· Stretch Wrap
ACCORDING TO AUTOMATION
Before initiating the description; it is noteworthy to elaborate that each category of packaging machine has its own benefits, features, and efficiencies. Described below are three basic types of packaging machines on the basis of automation widely used in industrial setups.
Manual Packaging Machine
This is known as a traditional packaging machine that has no automation where entire working procedure is performed by operator only. This machine is not included with automation and case management, and this is commonly used packaging machine used everywhere. This is because it is compact, handy, and cost-effective.
Semi-Automatic Packaging Machine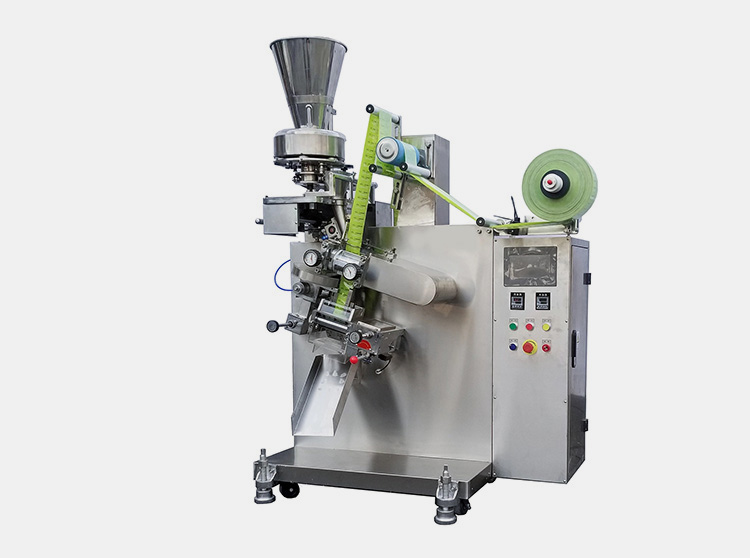 This type of packaging machine has minimum level of automation. Here, you can infeed the data such as packaging speed, packaging type, but loading and collecting is be done manually. You can use semi-automatic packaging machine for small to large production areas as it offers speedy operation in an economical way.
Automatic Packaging Machine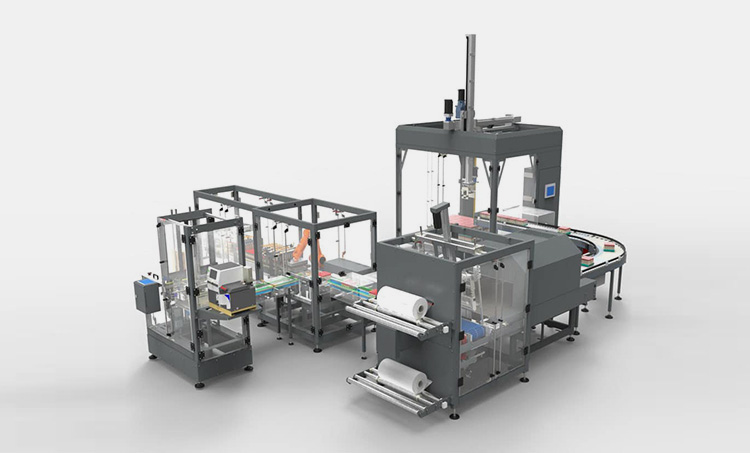 An automatic unit where the machine itself is responsible for entire packaging operation. The machine offers highest level of automation. The entire process once initiated takes place automatically without human involvement.
Based on Types of Packaging
Primary Packaging Machines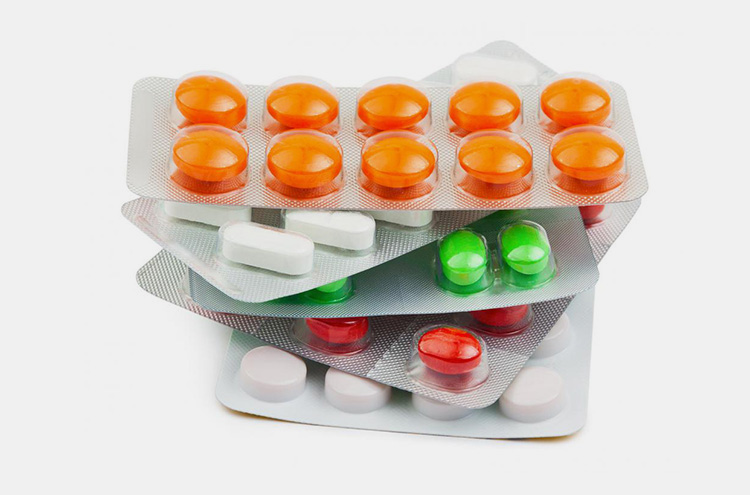 Primary packaging machines refers to the type of packaging that has a direct contact to the packaged product. The main purpose for primary packaging machines is to preserve the product and protect it from atmospheric influence. Moisture, light and humid conditions can stale or affect the purity of product that is why primary packaging is done to resolve this problem.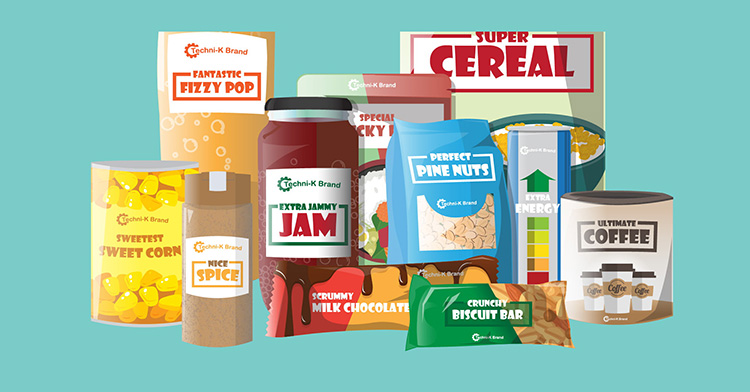 Packaging bags inside the box and bottle holding drinks are example of primary packaging. While, filling machines, sealing machines, capping machines and wrapping machines are few examples used to perform primary packaging.
Secondary Packaging Machines
Once the primary packaging is performed, the packaged product is placed in further hard or soft packaging that is commonly done by  secondary packaging machines. Secondary packaging machines usually group these products in single identity that makes them easier to handle.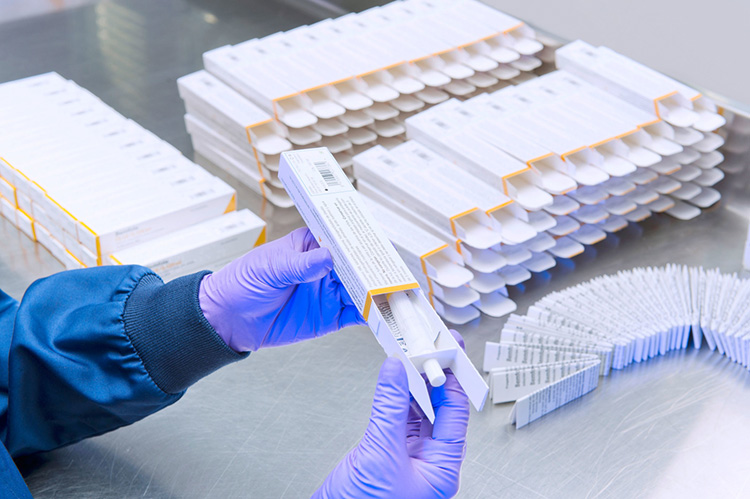 Secondary packaging machines are feasible for high production setups that are shipped globally. A carton of milk or a small box holding a tube are example of secondary packaging. Case packing machines, carton sealer machine, bundle packing machines and bagging machines are examples of secondary packaging machines.
Tertiary Packaging Machines

The final transit packages are packed using tertiary packaging machines. This machine is used for packaging of bulk quantities that are further directed for transportation and logistics. Number of secondary boxes can easily be packed in a single box or carton using a tertiary packaging machine.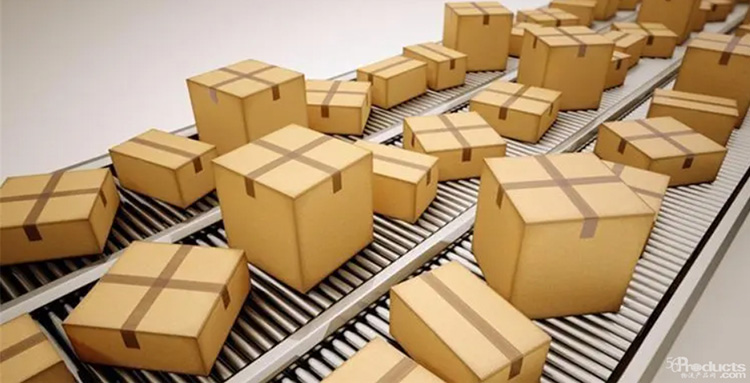 The packaging material is usually thick or hard like a cardboard. Case sealer, case erector, shrink wrapping machine, carton sealing machine and strapping machines are example for tertiary packaging solutions.
Orientation of Machine
HFFS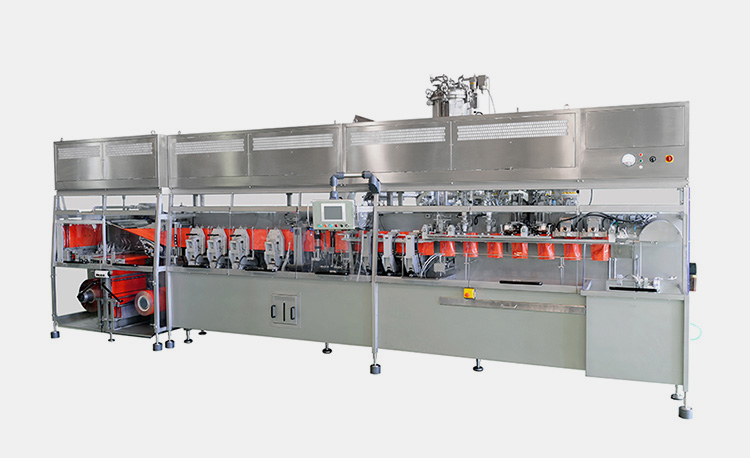 As the name mentions, the horizontal form fill sealing machines are designed to allow the movement of packaging material in horizontal manner. The packaging is efficiently carried out from the initial point to the last output.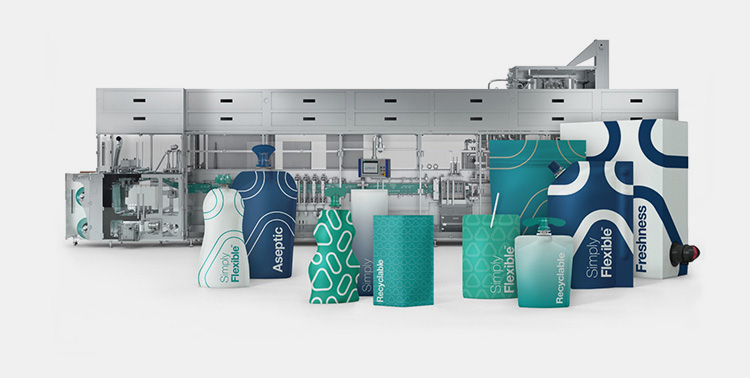 Most of the HFFS are highly versatile machines and can be customized according to the requirement of buyer. HFFS are available in both manual and automatic types and are capable to produce high quality products.
VFFS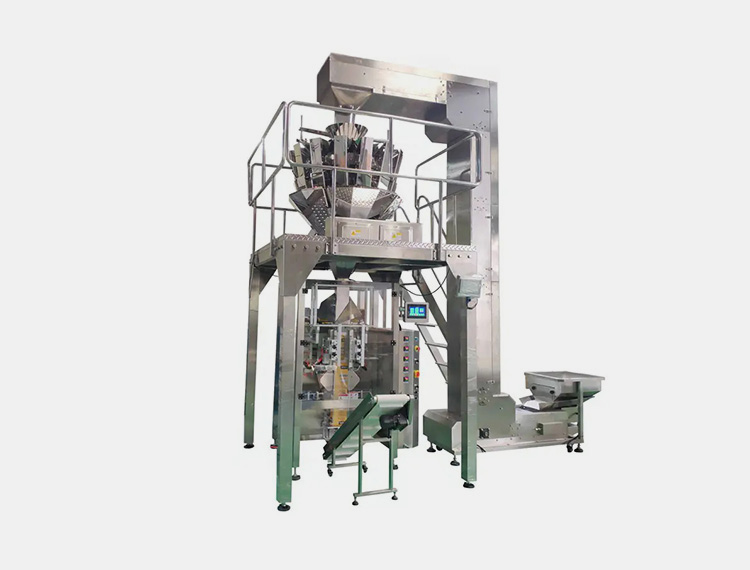 Vertical Form Fill Sealing as it name implies has a vertical orientation and pack product in a vertical direction. VFFS is a type of packaging machine that can easily form covers using packaging material and can fill them with the product that travels from hopper to the nozzle using the gravitational influence and finally seals the product.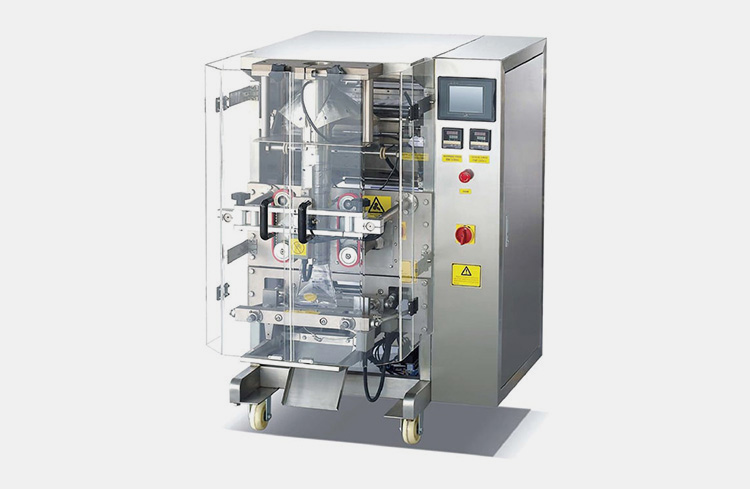 The main feature of VFFS is to allow the free flow of material and stop it once the product is completely filled. VFFS machines are highly versatile and can be used for high production volumes.
Types of Material
Carton Packaging Machine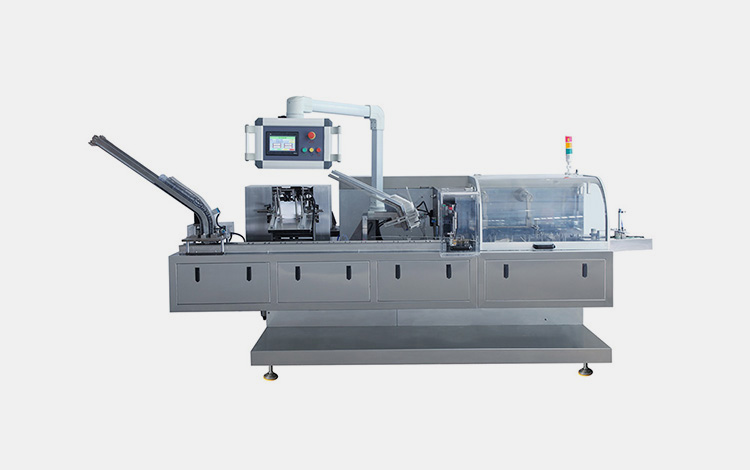 A carton packaging machine packs different types of products in cartons made up of paper or cardboards. Machines are highly versatile that from formation of carton to its sealing and labelling, each of the steps is performed by the equipment itself. It increases the efficiency and productivity of a packaging process.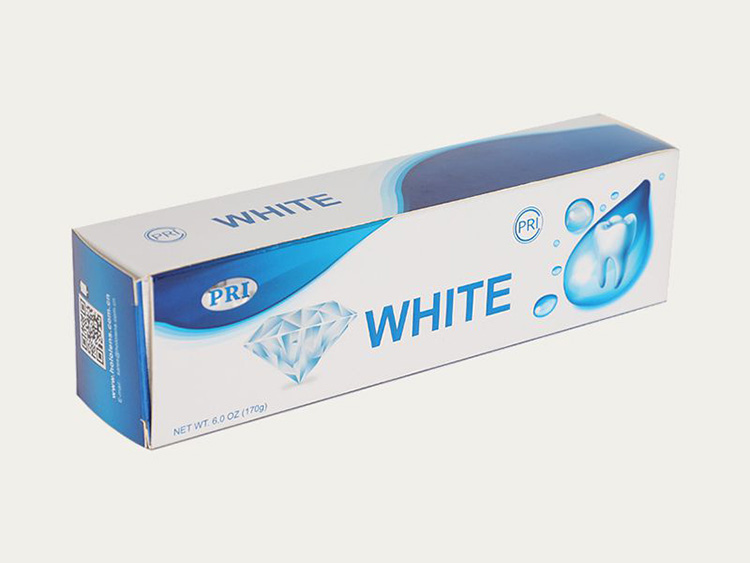 Carton packaging machine initially feeds the packaging material into the system and forms the carton of desired size. In the next step the product is placed in that carton and with adhesive sealing or taping, the flaps are enclosed efficiently. A carton packaging machine is widely applied in pharmaceutical, food, beverages, cosmetic and other packaging industries.
Filling Machine
Liquids of varying viscosity are filled in cans, bottles and plastic bags using a filling machine. Filling machine can easily process different volume of product, types of product i.e. liquid, semi solid etc., shapes of container and number of units in a precise manner. Different types of filling machines including volumetric, vacuum filling and piston filling machines are used in pharmaceutical, food, chemical, beverages and cosmetic industries.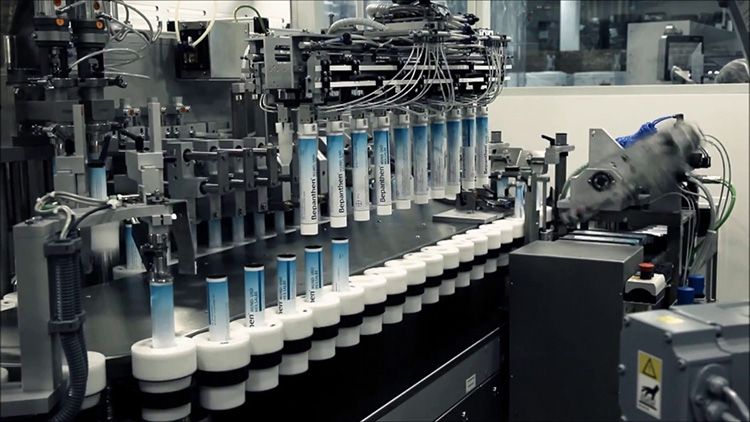 A filling machine simply operates on basic principles. The filling material is filled in hopper or containers that flow through the filling channel to the filling nozzle. Once the packaging material is sensed under the nozzle, the product is released in specific volume. The packaging material is then packed and sealed in capping and sealing stations.
Liquid Filling Machine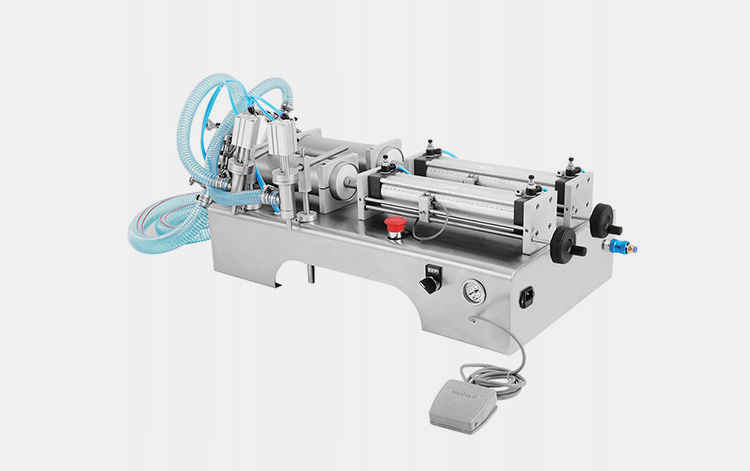 A liquid filling machine fills accurate amount of liquid product into jars, bottles, containers or cans. The liquid is filled into the hopper of machine and through complete filling lines it travels to the opening of nozzle. Here specific amount of liquid is then released into the packaging material.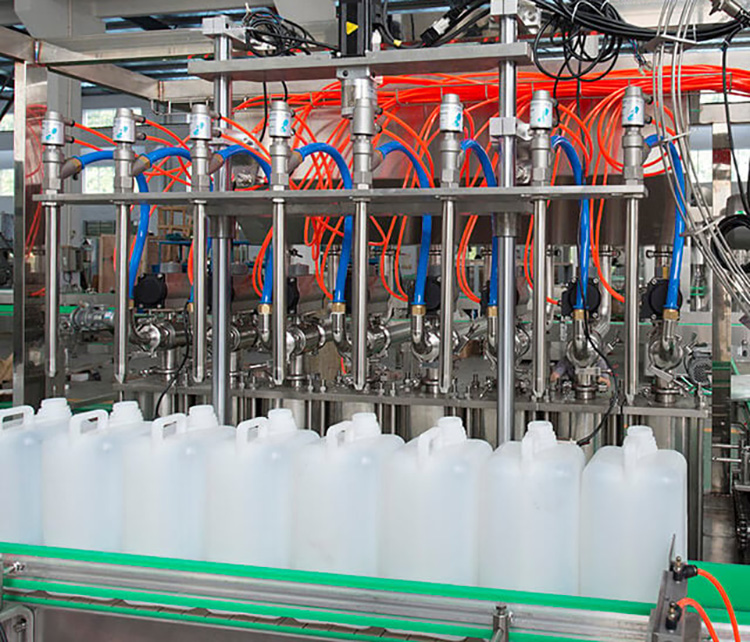 High production volumes of materials like drinks, sauces, water, syrups and, chemicals can easily be achieved using a liquid filling machine.
Tube Filling Machine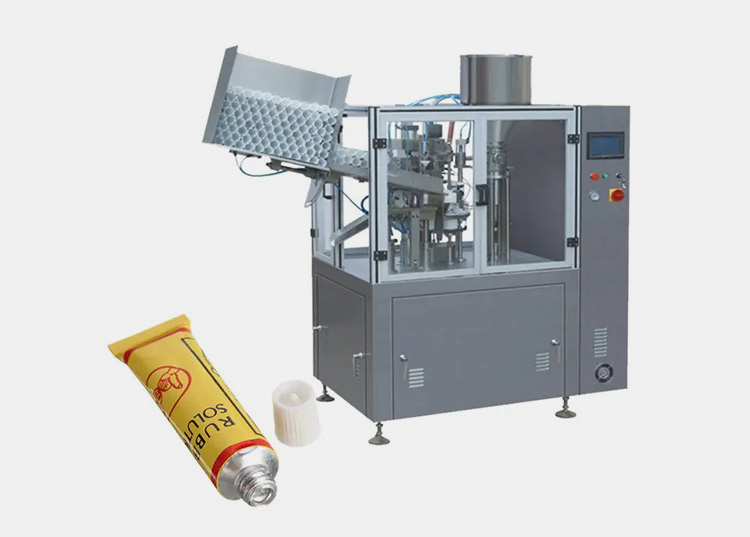 Tubes of different sizes and shapes filled with products such as gels, creams, pastes and etc are manufactured in chemical, pharmaceutical and cosmetic industries using a tube filling machine.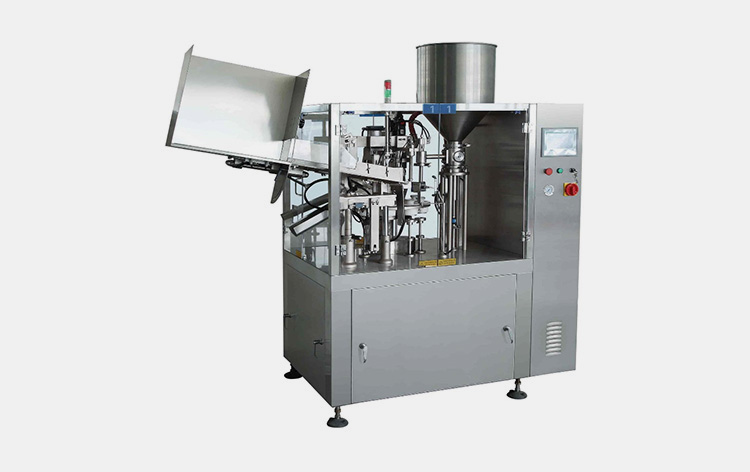 The material is filled into the hopper or container and then tubes are placed under the filling nozzle, here the tubes are filled and afterwards sealing and capping is performed manually or automatically.
Pouch Filling Machine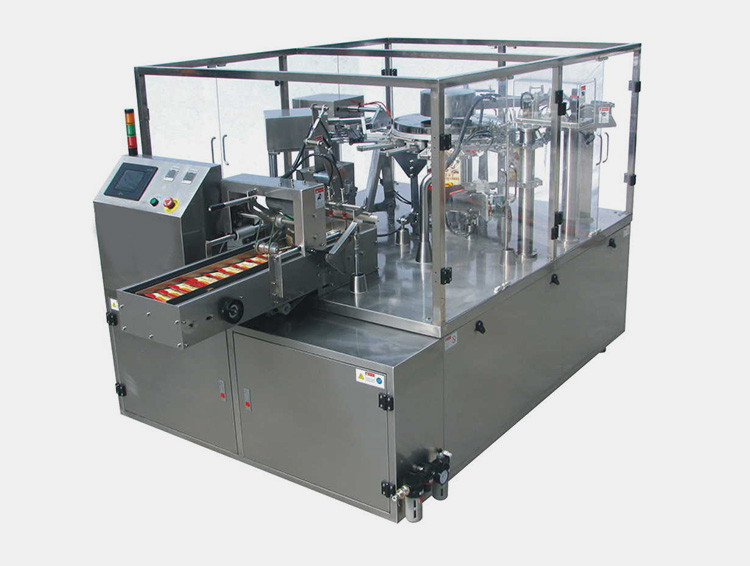 In a pouch filling machine the pouches are filled with liquid or solid and then sealed in a manner that makes a pleasant look to the consumer. Food, pharmaceutical and cosmetic products like sauce, shampoo, lotions, colors dyes, juice powder and other are packaged using a pouch filling machines.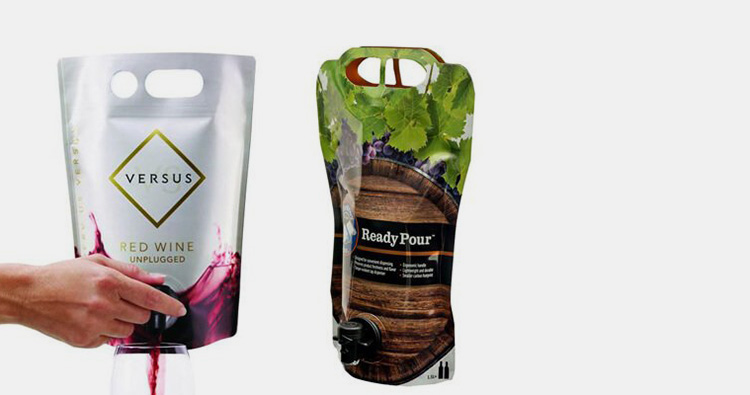 Pouches are initially formed by the packaging material that gets into the system through rollers. These pouches then travel to the filling nozzle through conveyors where they are filled with the material. Finally sealing and labelling is performed in the last step.
Sachet Filling Machine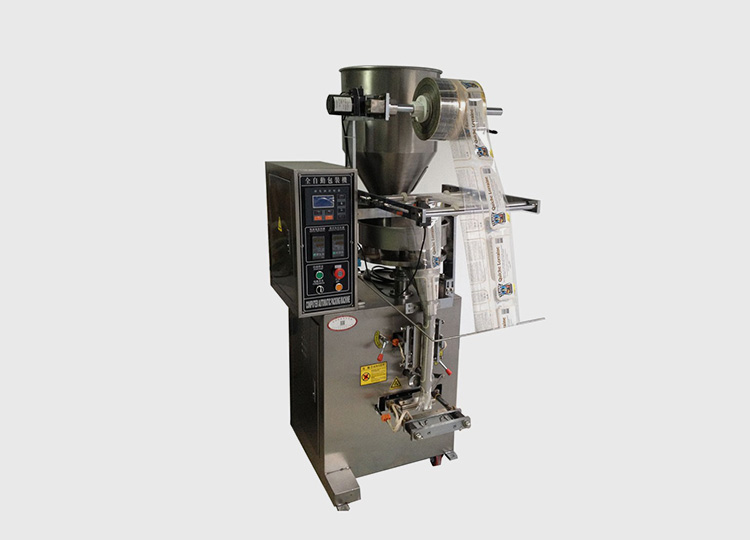 Sachet filling machines are mostly used in pharmaceutical, food, chemical and cosmetic industry where sachets having liquid, creams and powdered materials are prepared.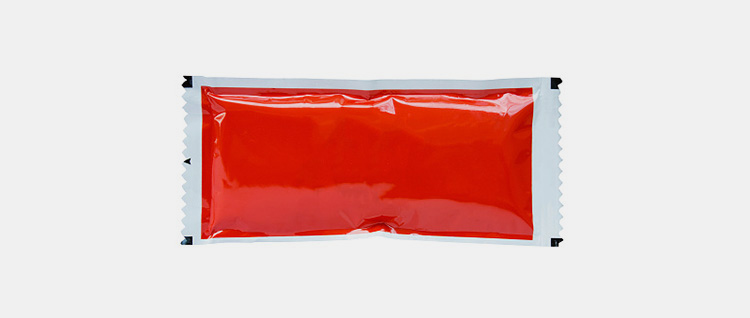 A sachet filling machine produces sachets from packaging material and then fills them with product.
Strip Packing Machine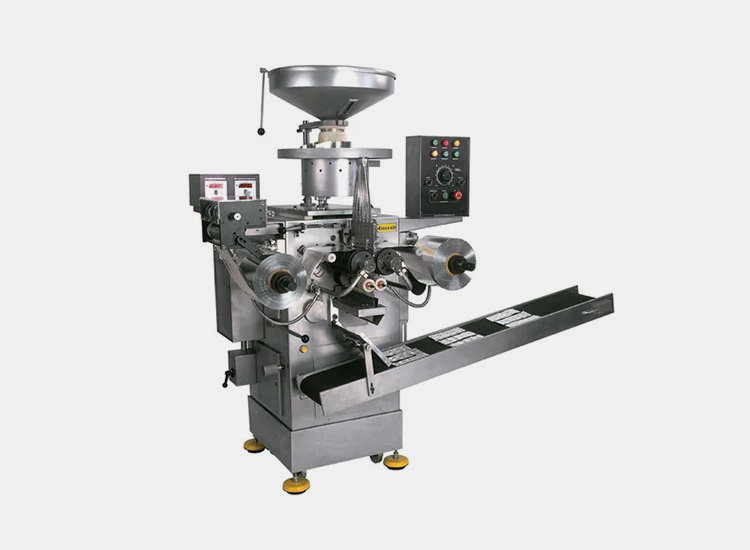 A strip packing machine is widely used in pharmaceutical industry and to some extent in confectionary industry to pack in a robust pattern capsules, tablets, pills and candies in single or double layered strip. The packaging is designed in a way that it keeps the product safe from environmental.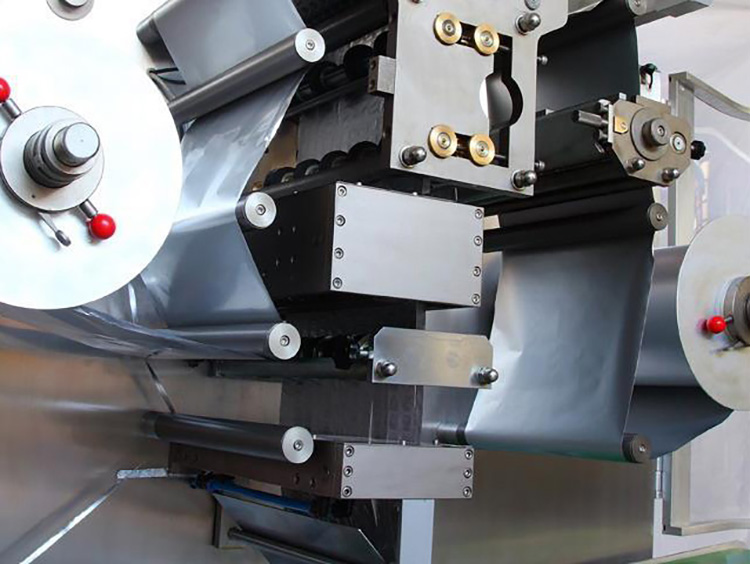 A strip packing machine starts will filling of solid dosages into hopper and through feeding unit flows to heat sealing cavities where it is packed using heat sealable foil. From manual to automatic, all types of strip packing machines are available globally.
Blister Packaging Machine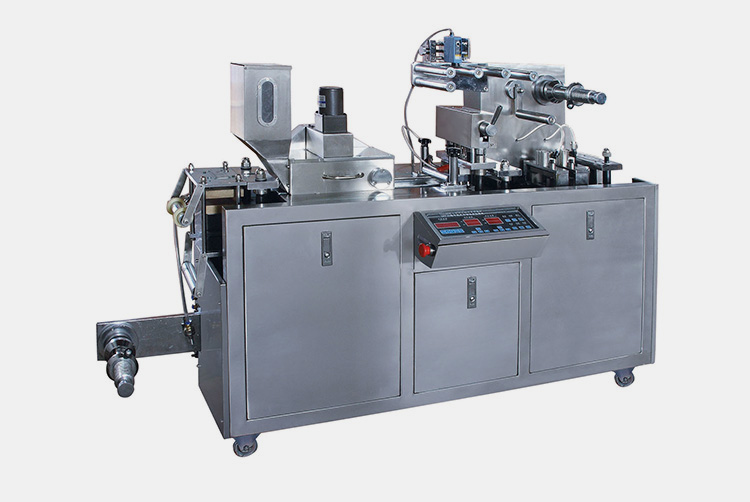 Different types of products are packaged into thermoformed cavity (Blister packs) using a blister packaging machine. The materials used to make blisters are plastic, paper aluminium. Blister packaging machines are classified according to automation and process handling. Mostly pharmaceutical, chemical and cosmetic industry uses blister packaging machines in their process lines.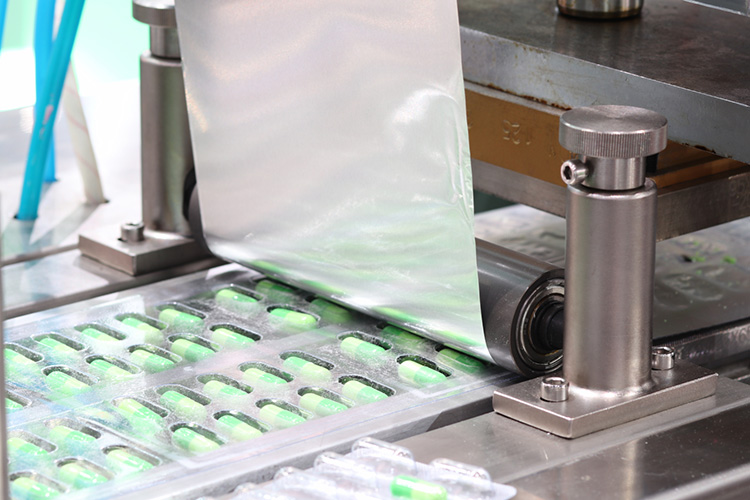 A blister packaging machine works in a way the packaging material is first thermoformed into specific cavity where on apes and the products is filled in these cavities. Specific heat and pressure are applied these blisters to seal the back material onto it. The blisters are then finally cut into desires sizes.
Can Packaging Machine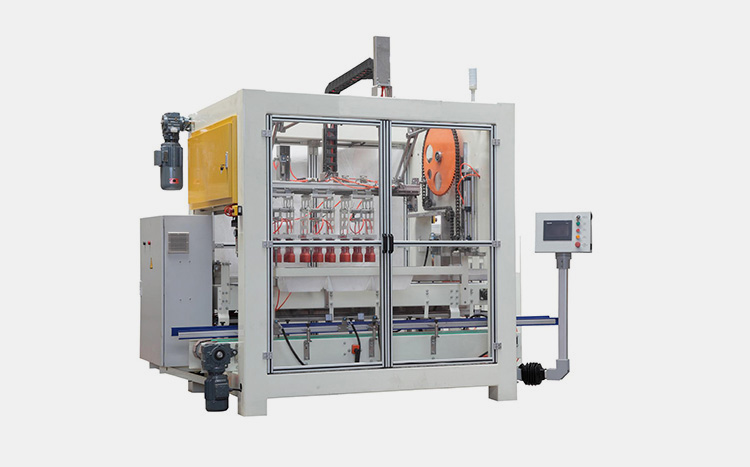 A can packaging machine is used to pack variety of products into different sizes of cans. From formation of cans to its packaging, all the functions are efficiently performed through a can packaging machine. This equipment can manufacture units ranging from 500 to 2000 cans per minute depending upon the capacity of model.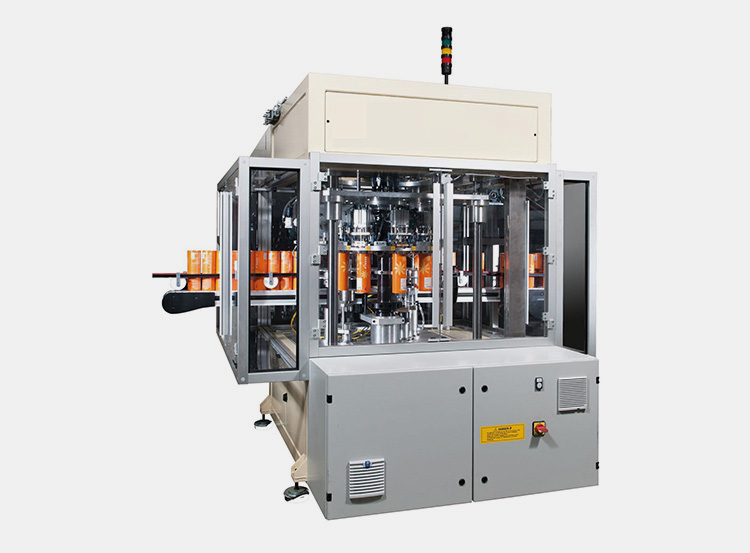 A can packaging machine in its initial step forms a can in a desired shape and seals its edges. The can is then filled with the packaging product and then a lid is placed on its top. The edges of lid contacting the can are sealed in a highly precise way and then labelling process is performed.
Case Packaging Machine: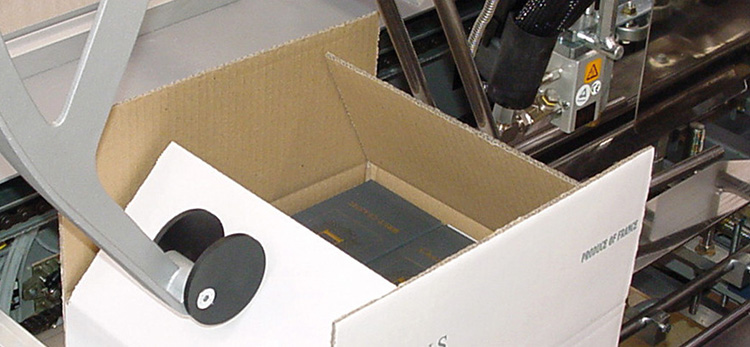 Case Packaging machinery is used to enclose and pack different products such as food and beverage, pharmaceuticals and cosmetic items together into a sealed and stacked packaging for shipping and transportation. In a case packaging, wrapping is done around the tray of products, or a layer of film is wrapped around bundled together products.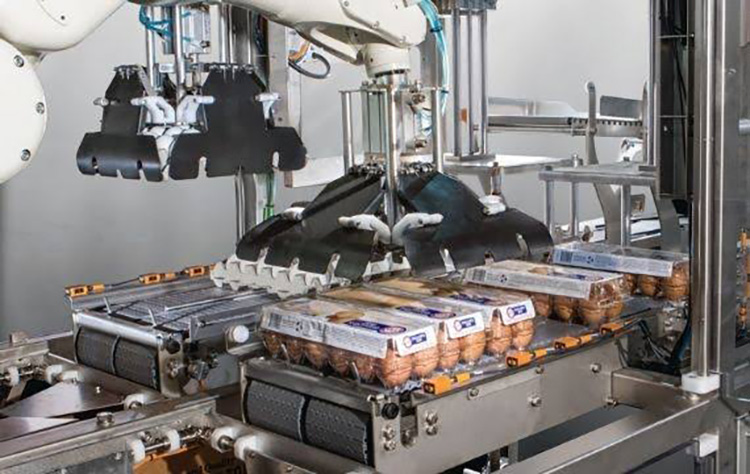 Tablet Counter Machine
A tablet counter machine is an important machine in pharmaceutical industries to count various types of medicines like tablets and capsules in different shapes and sizes, to reduce chances of medication safety related errors.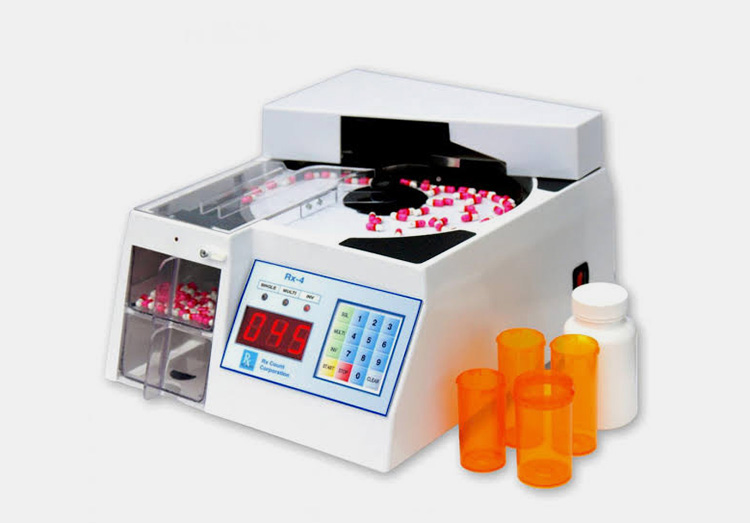 It consists of a hopper feeder with vibrating trough and a light detection sensor to count and fill required number of tablets inside the container. Automatic tablet counting machines work on the principle of a microcontroller with improved efficiency to dispense medicines with accuracy and speed.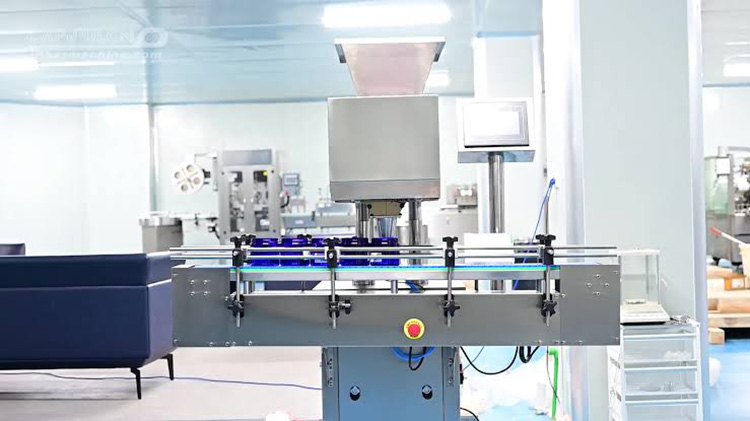 Wrapping Machines:
Shrink Wrapping Machine: Shrink wrap packaging is used to wrap around materials using heat which provides reliable and protective barrier of covering to the product. Shrink films offer tamper resistant barrier and can pack multiple items or separate items with great durability. It can cover variety of different products in many sizes and shapes.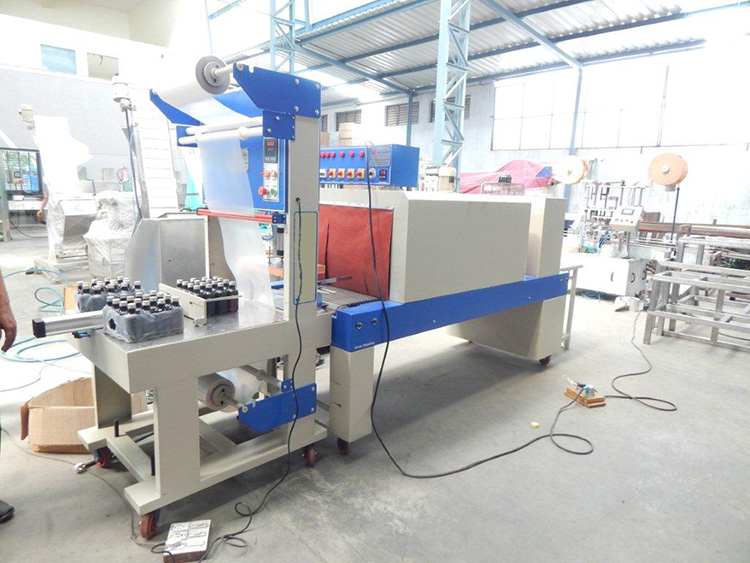 Stretch Wrapping Machine: It's also known as Pallet wrapping, stretch wrapping machine is used to elastically surround a loaded pallet with  molten and cooled resinous layer which is turned into rolls of plastic film. It is used to protect the products from falling and damage during transportation and this stretch wrap keeps the products securely bound.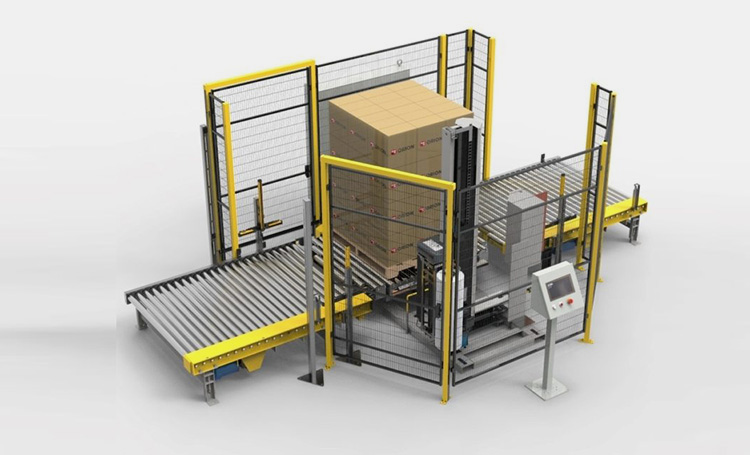 5.What is the Closing and Sealing Variety of Types of Packaging Machines?
Different types of packaging machines use a variety of closing and sealing systems for instance,
Screw-Threaded Closure
The machines produces designs from metal or plastic. Closures are placed on filled bottles or other containers while the chuck devices in packaging machines are rotated to create torque which effectively seals the container.
Push-Fit Closures
Machines loaded closures on the container and then this container is placed under the inclined belt for fixing the closure onto the container.
Crimped Or Crown Closures

The packaging machines helps for sealing beer bottles and are manufactured using heavy metal. These are applied to the neck of bottles using a magnet. The exterior circumference is crimped around the mouth of the bottle to properly seal it.

Press-on Twist off Closure

Press-on twist-off caps depend on a partial vacuum inside the packaging for securing the caps. This vacuum is generated when the temperature of the hot product is decreased by cooling.

Lug Closures
The machine helps in fixing cap on the bottle by applying pressure in a downward direction after placing the closure on container. This results in the sliding of lugs under the container for securing the cap.
Roll-on pilfer-proof (ROPP) closures
The packaging machine helps in closing bottle by applying roller pressure, threads are created on aluminum that matches the threads of the container neck. This closure is mostly used for glass bottles or injection-blown plastic containers.
Can Lids
The machine commonly used in food and beverage. It helps in closing the lids that are loaded on cans instantly after filling. The hook of the can lid is curved around the outer ring of can using a seaming roller.
Three-Sided Seal

Type of packaging machine that seal the sachet or pouch from three sides and leaving one side folded. Machine offering customized options for central hole, tearing notch and other.

Four Sided Seal
The packaging machine that offers sealing of sachet or pouch from all four sides , without leaving any folded option.
Fin Seal
This type of packaging machine produces sealing which is also known as 'fold-over seam'. Means, packaging is accompanied with two interior edges sealing with a folded fin.
Lap Seal
This is also known as 'overlap seam' where an exterior of the film is seal over an interior side of the film.
Foil Seal

This type of sealing utilizes aluminum foil, paperboard or a wax layer to be placed on the lid of container or inside it's cap. A hermetic seal is developed using electrical heating.

Vacuum Seal

Vacuum sealing is usually employed by food industries to pack edible items by creating airtight freshness for the product.
6.Why Not Design Types of Packaging Machines to be Closer to the Floor?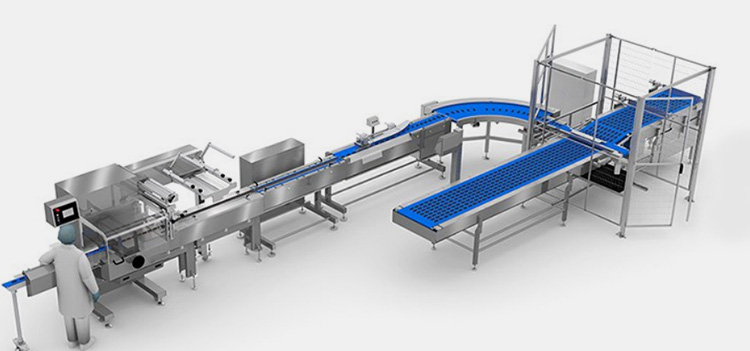 When you go into packaging plants and look underneath the machines you see space from the waist down. This space can be saved by redesigning machines with smaller legs. This will be cost-effective as it reduces expenses utilized on metal sourcing and you can have maximum packaging output in limited space.
There is no need for much floorspace because.
With modern tools and technologies, packaging operations such as container loading, filling, sealing, capping, etc. can be performed in less space.
Modern packaging machines are automated requiring minimal human assistance thus waist level space does not matter.
Vertical configuration packaging machines are more space efficient, saving much-needed space.
The demand for smaller-sized compact packaging machines is increasing due to space constraints.
Therefore, it is essential to rethink the packaging machine design or design these machines in vertical or S shape configuration to use space more advantageously.
7.What is Coding System of Types of Packaging Machine?
Following are the techniques included in batch coding:
Embossing
This process involve simple letter press patterning or imprinting. It uses steel devices for pressing letters into product. This process can be performed using ink or can be carried out without it.
Hot Foil Printing
The hot press device warmed to high temperature of 130°C and then is put on coated film to seal the coating in the packaging film. Hot foil printing is used for typeface marking.
Thermal Transfer

This coding procedure uses similar film as employed in hot foil printing however, the print mark in this process is produced ia pressing of heated bar against film. This heated bar is switched on interval for generating desired printing outcome.

Inkjet Printing

It is a coding method in which image or typeface is generated by the moving droplets of ink onto the target. The inket head of printer employs inkjets nozzles (switched off and on at required moments) for spraying ink on the surface of media. This ink dries leaving behind printing material.

Laser Marking

It is a kind of marking method in which high-power laser beam is used for modifying the surface of substrate. This concentrated beam of laser generated by oscillator permanently engrave exterior of material.
Conclusion
In the production world, there are different types of packaging machines that are used to create, design or manipulate your product in a way that makes it more appealing and enticing to the customer. In a nutshell, the end game is to give good sale and provide maximum protection. Types of packaging machines article is comprehensive discussion about all must used packaging machine around you. We are the experts of manufacturing and delivering wide range packaging machines at every corner of the world. Interested? For More Information Or Purchase Please Send Us Message Now.
Don't forget to share this post!
Blister Packaging Machine Related Posts
Blister Packaging Machine Related Products
Blister Packaging Machine Related Videos
CONTACT US
Tell us your raw material and project budget to get quotations within 24 hours.
WhatsApp Us: +86 189 7157 0951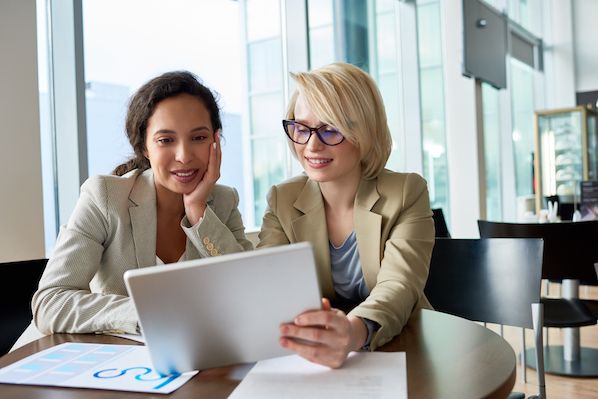 Want the best price & newest pharmaceutical machinery buying guide,tips and trends sent straightly to your box?Sign up for Aipak's monthly newsletter,we're free for your consultation and Offer you the most suitable solutions!
Tell us your material or budget, we'll reply you ASAP within 24 hours