Top 10 Worldwide Blister Packing Machine Manufacturers: The Definitive Guide in 2023
A blister packing machine is an adaptable and efficient solution for the blistering of unlimited pharmaceutical tasks. Blister packing machine is specifically designed on the concept to ease and simplify the operation and enables production flexibility to the user's requirements.
The blister packaging machine is of prime importance for pharmaceutical, food, chemical, and healthcare system, with a recorded market profile of 20.06 billion USD in 2018.  It is verified by Market Research analysts to cross this value by more than 33.2 billion USD by 2026.
Buying any new pharmaceutical equipment can be a stressful procedure. There are overwhelmed options for blister packing machines like models, types, and manufacturers from that it is easy to get exhausted. For such an important investment it is mandatory to search and find the right equipment for your facility.
Where to Buy Best Blister Packing Machine from Best Manufacturers Across the Globe?
Blister packing machines rely on high technology to package goods in bulk efficiently. For this reason, their importance is immense in the industrial sector. With so many blister packing manufacturers, selecting what is right and affordable for your production is complicated. That's the prime purpose behind this post. Read on to see the top 10 world-class blister packing machines manufacturers and suppliers:
| | | |
| --- | --- | --- |
| RANK | MANUFACTUER OF BLISTER PACK MACHINE | HEADQUARTERS |
| 1 | UHLMANN GROUP | Laupheim, Germany |
| 2 | RIDAT | Hayes, UK |
| 3 | VISUAL PACKAGING | TX, USA |
| 4 | HOONGA- A | Gyeonggi-do, Republic of Korea |
| 5 | AIPAK | China |
| 6 | HOPING Machinery CO., LTD | China |
| 7 | AL.MA. | Cadorago, Italy |
| 8 | ROMACO | Karlsruhe, Baden-Wurttemberg, Germany |
| 9 | IMA PHARMA | Bologna, Italy |
| 10 | JORNEN MACHINERY CO., Ltd. | China |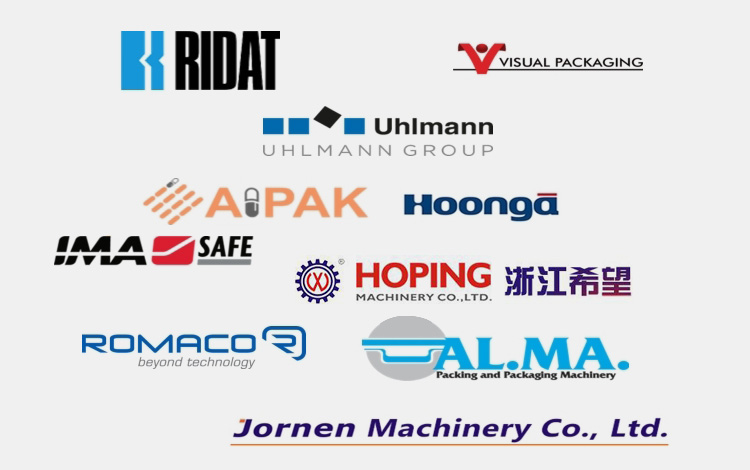 Uhlmann Group Background: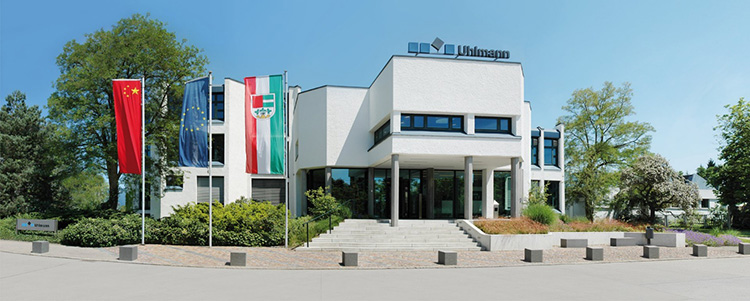 Uhlmann is a leading global trendsetter for the packaging of pharmaceutical goods for 70 years. Due to its high leadership position and sustainable performance, Uhlmann is characterized as an international market player. That's the reason Uhlmann established fourteen operating companies in various states across the globe such as the USA, UK, Russia, Switzerland, India, Spain, Sweden, Singapore, China, Poland, India, Brazil, and France.
Key Products: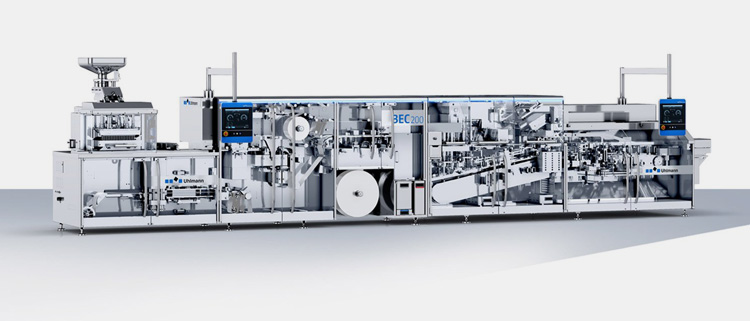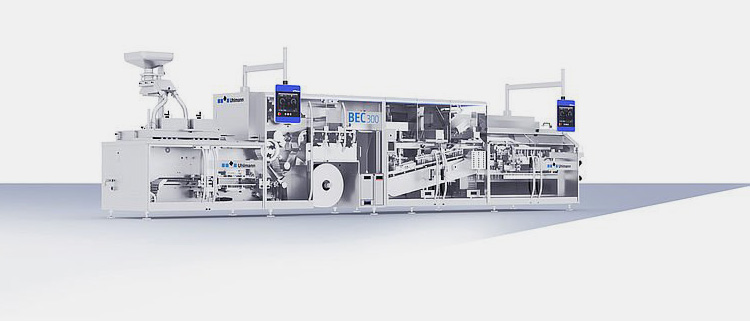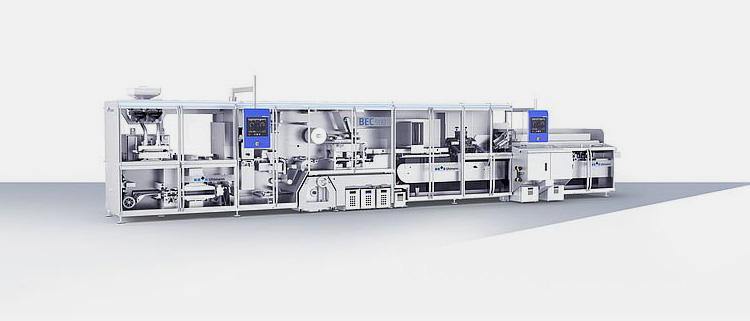 Uhlmann is a prominent flexible producer of blister packaging machines around the globe. They offer an extensive range of packaging machines, software products, and services to pharmaceutical, healthcare, foods, and agricultural manufacturing units. Their sustainable and innovative blister packing machines are best chosen by various multinational organizations as well as local firms.
The important blister packing machines by Uhlmann are:
Blister machine B 200
Blister machine BLU 200
Blister machine BLU 400
Blister machine UPS 5
Blister machine B 1240
Blister machine B 1330
Blister machine B 1440
Blister machine B 1770
Blister machine B 1880
Recommend Reason
Uhlmann as a representative of the pharmaceutical packaging market has set their members at 19 locations in fourteen different countries worldwide.
It has set the standard associated with quality, efficiency, and in the term of availability. Not only this, Uhlmann provides 100% packaging solutions to their consumers and offers consultation, project management, and quality services.
Uhlmann ensures a high spectrum machine that ranges from small to universal blister packaging machine with high-speed blister packing performance suitable for mass production.
Their blister packing machine has a fast format, with a straightforward user interface that boosts up short setup time as well as ergonomic and simplifies operation.
Ridat Background: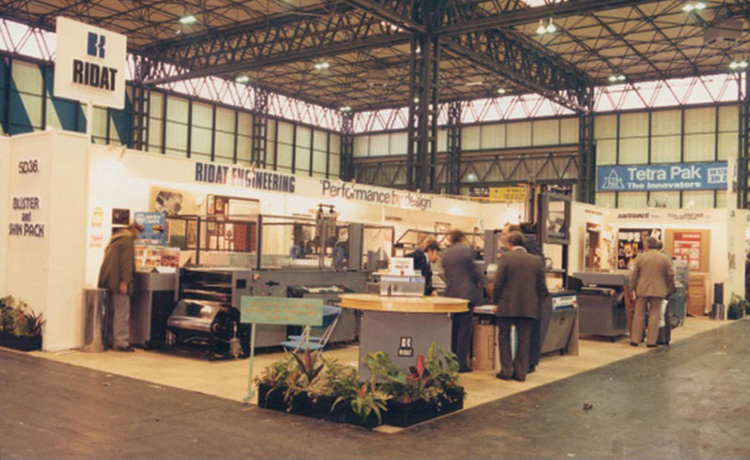 RIDAT is to always be a renowned UK manufacturer of packaging machinery. RIDAT designs and manufacturing of blister packaging and Thermoforming machine serving more than sixty years.
RIDAT has an extensive range of manufacturing packaging machinery for over 70 models, associated material, Tooling, and Parts expertly designed and well-engineered operating acceptably in over 65 states across the globe.
The journey of RIDAT is constantly providing robust and advanced high productivity packaging plants that suit your needs and budget.
Key Products: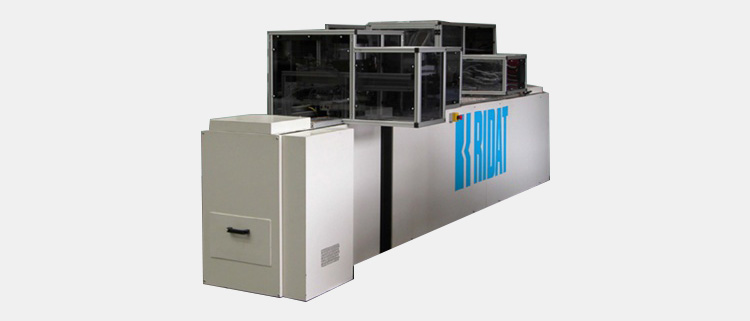 RIDAT is a leading industry of machinery in the world of development and manufacturing. It offers environmentally friendly blister packaging machines that are broadly applicable in pharmaceutical, healthcare, and other important production areas.
RIDAT provides huge blister packaging services that support your business to grow with concurrent art and science to combine and innovate.
Some important key products include:
Automatic blister packing machine
Blister Sealing Pack
Recommend Reason
Ridat's ideally designed automatic blister packing machine is suitable for high volume and clamshell packaging.
These machines form ideal blisters after placement of product, cards or other back media are automatically settled and sealed over blisters. After completion a finished formed is moved to the delivery station.
RIDAT's fully automatic unit represents the following features include:
Contact heat to confirm rapid and accurate heating.
The machine features side clamps to ensure precise elimination of edge wastage.
Female mold along with a plug for perfect blister or clamshells formation.
The presence of a unique twin seal press allows high-speed and low-pressure heat sealing.
RIDATS's machine ensures manual or automatic placement of packing products to be blister packed.
Auto-card feeds or auto-reel feed of filming media.
Auto- removal of finished packed products.
CE marked.
Visual Packaging Background: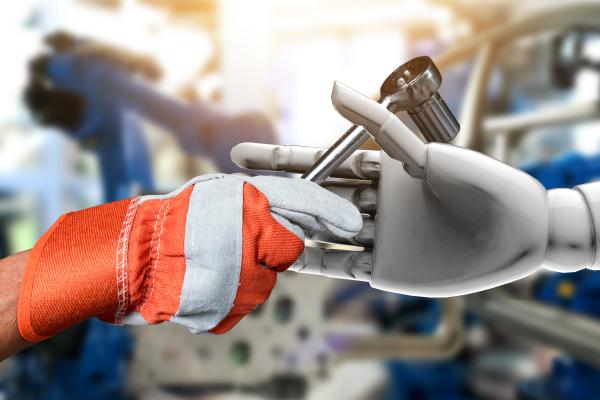 Visual Packaging Manufacturer from Texas is known for well-engineered, well-equipped, and high-efficiency equipment for over 40 years.
The internal R&D along with the Product Development team have combinedly allowed this company to focus on machine models that suit customer needs.
Visual Packaging Manufacturer offers a perfect line of blister packing machines that comes in a complete range of sizes with smart features and customizable options to comply with versatile needs in the market. Their model ranges from shuttles, rotaries, inline to carousels, and much more.
Key Products: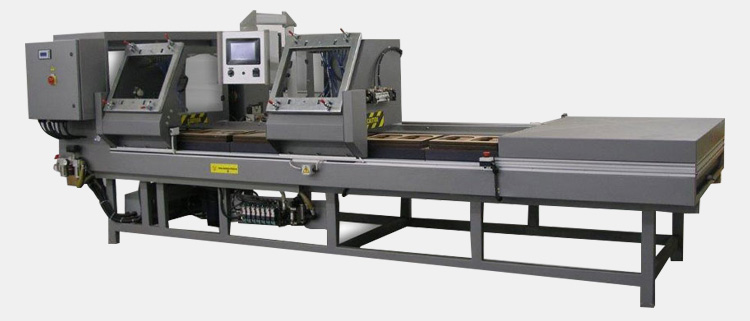 Visual Packaging Manufacturer deeply focused on blister packaging machine ranges from manual to semi-automatic to automatic blister packaging machine. Thus, Visual Packaging has acknowledged your demand to deal with your production requirements.
Some important key products include:
Single Station Tabletop Blister Packing Machine
Small and Medium Rotary Blister Packing Machine
Medium Semi-Automatic Rotary Blister Packing Machine
Large Semi-Automatic Rotary Blister Packing Machine
Automatic Carousel Blister Sealing Machine
Economical Inline Belt Blister Sealing Machine
Blister packing machines manufactured by Visual Packaging Machinery are built with the finest quality and high-reliability ratio. Their constant improvement and innovation in technology allow end-users complete satisfaction and trust.
They offer tabletop heat sealers that can be implemented for carded blister packing or full-face blister packing, trapped blister packing, and half clamshell designs.
They also offer Tooling and Spare parts for their manufactured blister pack machine to avoid downtime and enable a smooth process line.
Visual Packaging corporation is the world's innovative blister packaging manufacturer that yields a series of excellent fully automatic, with high-quality designs such as small to medium and simple to rotary type blister packing machines.
Hoonga- A Background: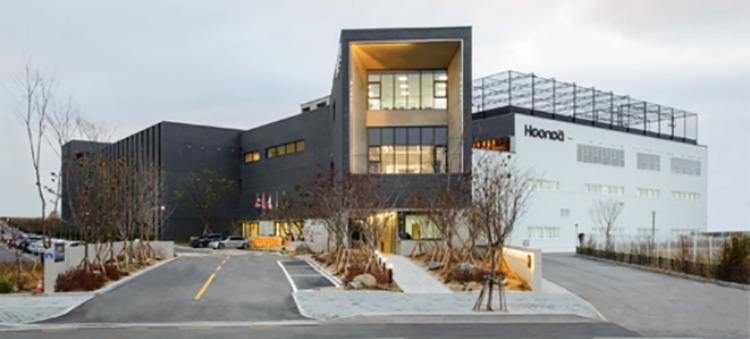 Hoonga- A is one of the most recognizable packaging manufacturer company established since 1970, in South Korea. They are primarily concerned with pharmaceutical and non-pharmaceutical packaging types of machinery.
Today, small to larger businesses prefer their Blister packaging machines to obtain the highest quality of product packaging. The blister packaging machines by Hoonga- A is broadly applicable in the packaging of products in the confectionery, food, medical, healthcare, and pharmaceutical industries.
They manufacture bespoke blister packaging machines specifically to meet each consumer's demand and to is best fit in their production line to minimize their possible cost. In this way, Hoonga-A blister packaging machine ensures you achieve the best results and good quality products.
Hoonga- A not only adapted good quality and ever-changing production environment but also have created fast-paced in business that leads you to pursue upgrading the market value of your products.
Key Products: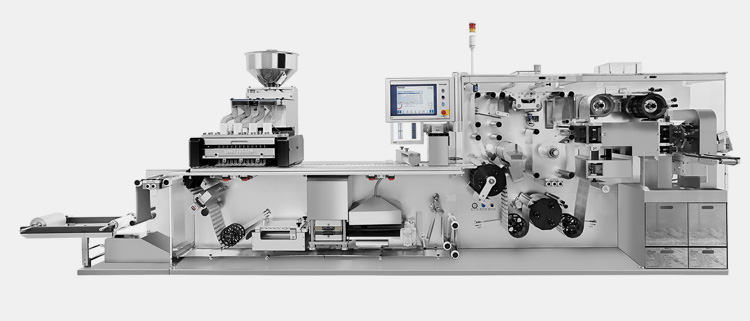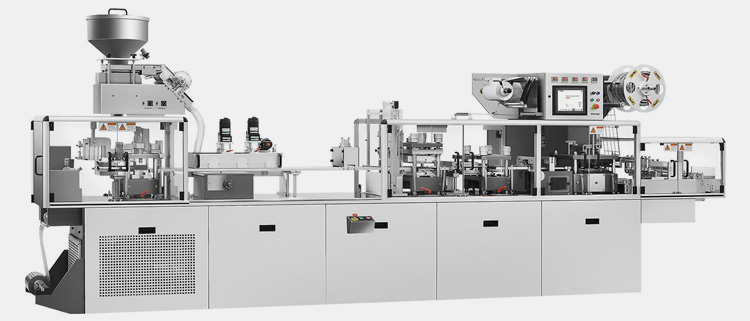 Hoonga-A packaging machines are Korean leading pharmaceutical equipment manufacturer that is best known for their export worldwide. Some of their key blister packaging products are as followed: 
High Standard Hygienic Tabletop Blister
HM 400R
HM V6+
HM V6+ / TR
HM 400P
HM V3
HM 600R
HM 900P
HM 300P
All In One for Card Blister Packaging Machine
Equipment manufactured world-class blister packaging machinery following high innovation and technology. For instance, PLC control, HMI Touchscreen, two forming sealing stations for PVC & ALU, and Tropical foil, etc.
Their customized models enhance high protection against humidity and temperature thus inducing more and more stability to your product.
Not only this, Hoonga blister packaging machines offer great additional components such as cold-forming stations, tropical-blister foil supply as well as sealing stations for tropical blister.
That's why they have a huge number of consumers encompassing more than 70 states involved in 2300 successful machinery installations worldwide.
Aipak Background:
AIPAK pharmaceutical is born as mechanical packaging manufacturers and suppliers a decade ago in China. Today, AIPAK is best known for China's leading pharmaceutical equipment manufacturing corporation that has been constantly meeting local and international export of pharmaceutical machinery with pride. Undoubtedly, this is an indicator of reliability, excellence, and experience that makes their consumers feel satisfied.
The constant efforts of AIPAK engineers and technical personnel have significantly upgraded the performance of blister packing machines over time. AIPAK's services significantly offer packaging solutions with pre-and post-sale services to reduce unpredicted downtime and assure high productivity.
Key Products: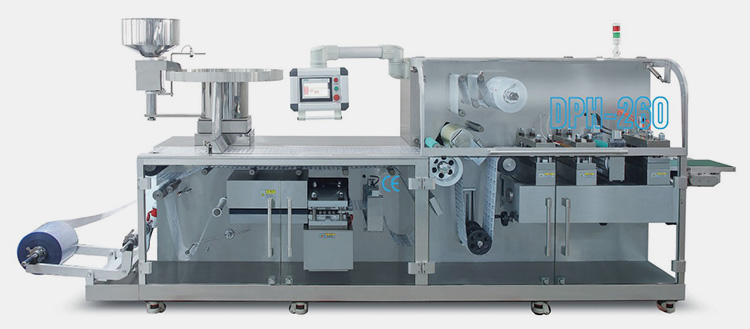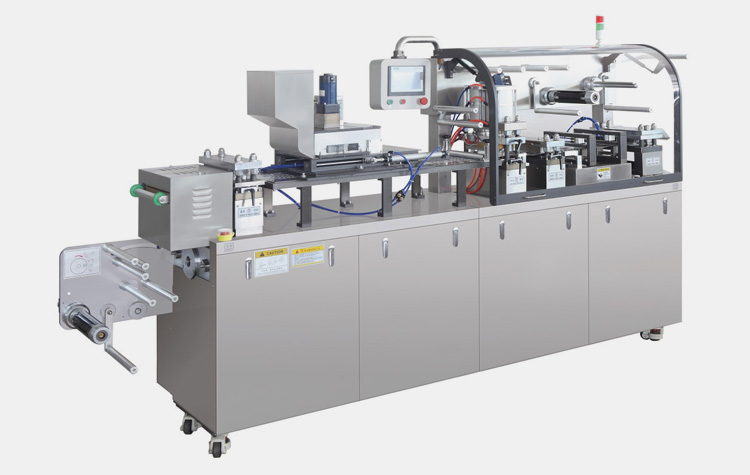 AIPAK packaging machines have fully complied with cGMP quality standards that are efficiently applicable to pharmaceuticals, foods, healthcare, and other industrial units. AIPAK has a broad blister packaging machine spectrum that encompasses small to a large production unit.
AIPAK's leading blister packaging machines are:
Automatic Rotary Blister Packaging Machine
Aluminium PVC Flat plate blister Packing Machine
High Speed Food Blister Packing Machine
Automatic Honey Olive Oil Chocolate Blister Packaging Machine
High Speed Oral Formulation ALU ALU Blister Packaging Machine
AIPAK Automatic Blister Packaging Machine
AIPAK Blister Packaging Machine
The significance of AIPAK's blister packaging machines is due to constant research and aiming to deliver efficient, versatile, and flexible blister packing.
Each machine of AIPAK is designed with customized parameters that meet specific needs in your mind.
AIPAK is registered pharma equipment manufacturer and supplier that distributes cGMP and CE compliant blister packing equipment globally with pride and confidence.
With unique system, AIPAK can contribute an improved productivity along with product quality of pharmaceutical and non-pharmaceutical consumers.
6. HOPING Machinery CO., LTD
Zhejiang HOPING Machinery Background: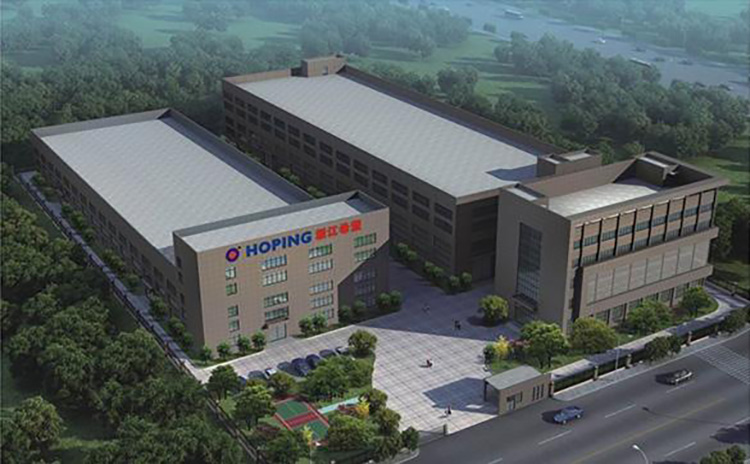 Zhejiang HOPING Machinery Co., Ltd is a high-tech enterprise located in East China, integrating standard production plants, R& D, pharmaceuticals, food, electronics.
The primary blister packaging products includes AL/PL, AL/AL, flat and roller type blister packing machine for the regional and international markets.
Zhejiang Hoping Machinery has over 20 years of experience in making the best quality, elegant, user and environmentally friendly equipment that can be available in the industry.
You can select excellent quality and a huge range of versatile blister packing machines that yield excellent performance and resistance during continuous shifts.
HOPING blister packing machines have a series of intelligent digital linkage and production line associated with healthcare and other and exported to more than 40 states across the globe.
Key Products:
Zhejiang Hoping Machinery produces huge range of high-speed blister packing machine with excellent packaging efficiency for all types of blister packs in a greater quantity. For instance
High Speed Blister-Flow-Cartoning Link Machine

DXWHL600 Fully Servo High Speed Blister- Flow Packing - Cartoner Link Machine
DHL7004 Fully Servo High Speed Blister-Cartoner Link Machine
DHL7005 Fully Servo High Speed Blister-Cartoner Link Machine
DTWHL500 High speed bubble cap pillow packing box double track double – rail. & much more.
Roller Type Blister Packing Machine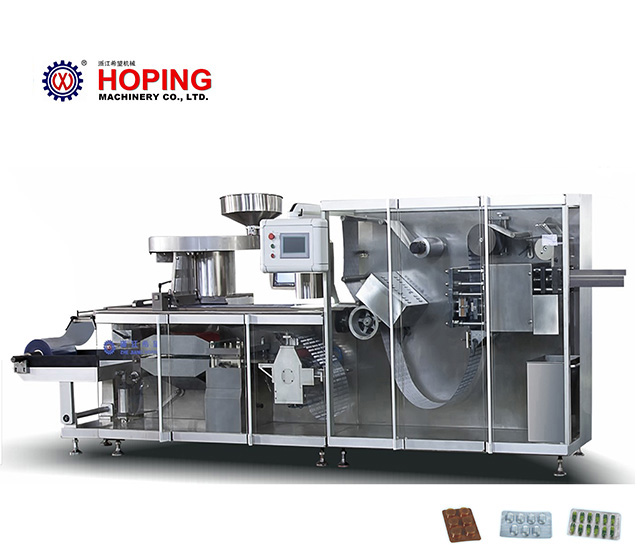 DPH320H Roller Type High Speed AL/PL Blister Packing Machine
DPH260H Roller Type High Speed AL/PL Blister Packing Machine
DPH260 Roller Type High Speed AL/PL Blister Packing Machine
Flat Type Blister Packing Machine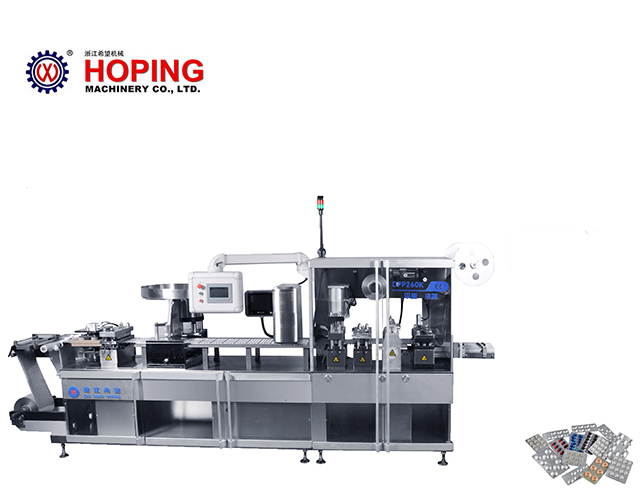 DPP260K FlatType AL/PLx、AL/AL Blister Packing Machine
DPP260KII Plate aluminum plastic aluminum bubble wrap packaging machine
DPP260M Flat mask pack packaging machine, etc.
HOPING blister packing machine are fully high-speed blister-flow packing machine that are compliance with advanced technology concept.
HOPING machinery offer Track Trace Convenience thus reduced human error.
Realize full digitalization production and easy maintenance for a longer run. You can access the spare parts of BLIMAR's blister packing machine in all states to minimize the downtime and ensure you an extended life cycle of the machine.
Furthermore, the design of the machine and molds are compatible with the requisites and specifications of the product that you want to pack.
Their machines have excellent production capacity (300-600 blister boards/minute)
AL.MA Background: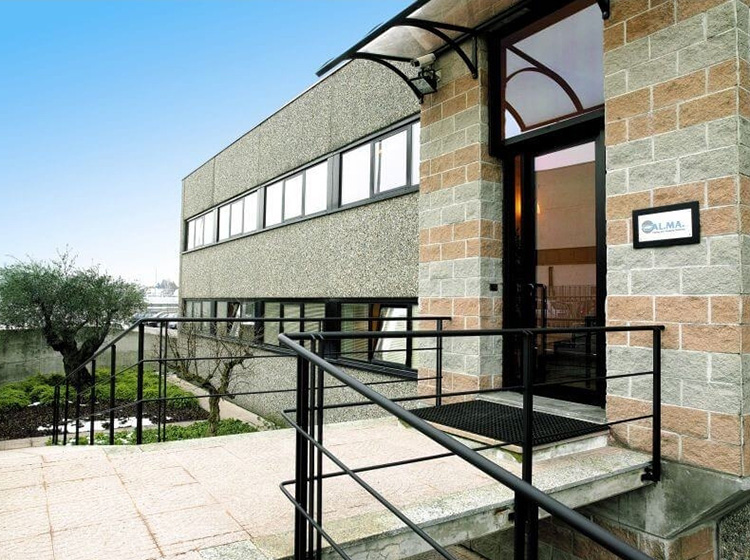 AL.MA is an Italian packaging company born in the late 1970s by Vito Ferrari who named this company "Officina Meccanica Ferrari Vito". Laters, in 1987 this company becomes a corporation and was named "AL.MA Srl Packing and Packaging Machinery". This is the moment when second-generation entered this company toward an era of success, enthusiasm,and distinct features.
Today, this company has met national and international market demands and exports its products with pride for more than 43 different states of the world.
AL.MA is the best-known manufacturers for accepting customized orders of Thermoforming and Blister Packing Machines that help obtain the right machine for your business with reduced downtime. A huge team of experts personal and constant research AL.MA reaches high standards of adaptability, flexibility, and cost-effectiveness.
Key Products:
An acquired competency AL.MA enables them to provide exceptional quality blister packing equipment in various shapes at affordable prices.

The key products of AL.MA Machinery followed as:
In-line automatic blister packing machines for industrial products
Automatic blister packing machines for medical products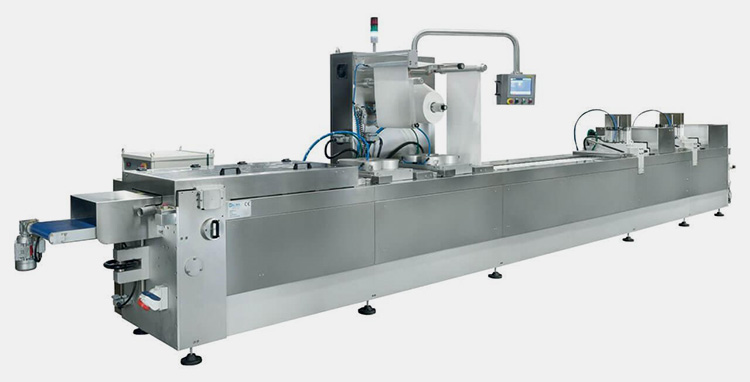 Automatic blister packing machines for medical products

In-line automatic blister packing machines for industrial products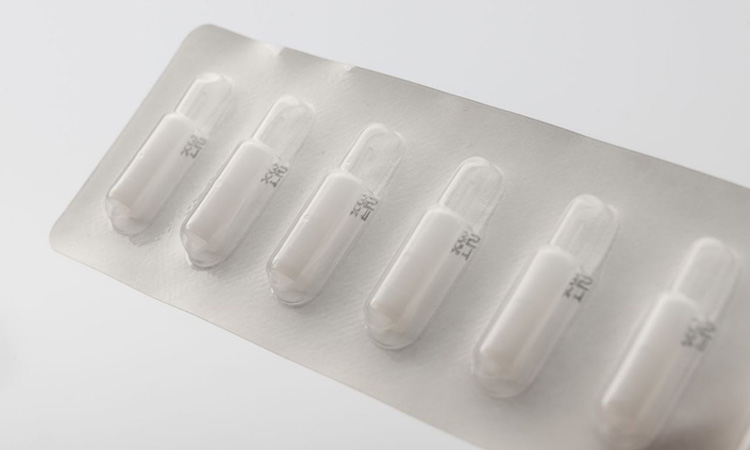 MA. is renowned for bespoke tailored Thermoforming and Blister Packing Machines. That's the reason, you will find various product manufacturing sectors such as foods, health, and other industrial divisions who are utilizing blister packing machines from AL.MA.
AL.MA. focuses on research and strictly made-to-order equipment. Thus, every consumer is satisfied as it allows an optimized packaging efficiency related to customer's demand. This approach of AL.MA ensures high productivity and minimum downtime.
Romaco Background: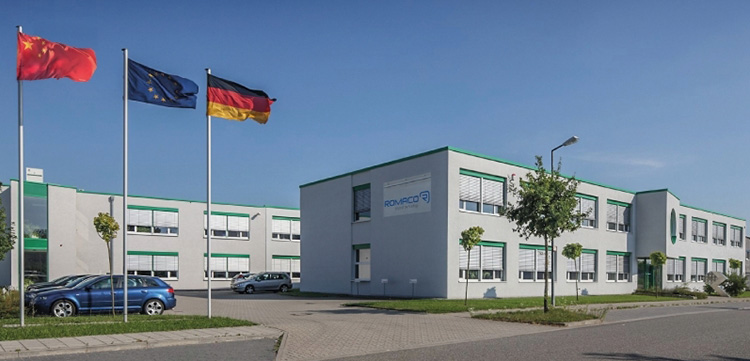 Romaco is a globally leading supplier of blister packaging machines specialized in engineering technology for pharmaceutical, food, and cosmetic industries. Romaco is founded in 1989, has headquartered in Germany, also operates a high-tech enterprise located In Changsha, China. Romaco is a well-reputed market player associated with leading pharmaceutical companies involves with more than 650 employees having revenue over 165.3M USD.
Romaco blister packaging machine ensures product security via package integrity and firmness that leads to an increased shelf life & speed-to-market.
Key Products:
The Noack proprietary established by Romaco is an internationally recognized and preferred choice of blister packing machines by leading pharmaceutical industries.
The most popular blister packing machines by Romaco are enlisted below: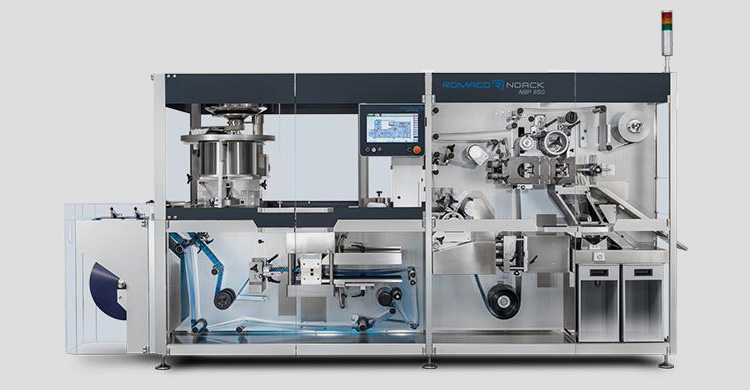 Noack – Blister
Unity 300
Unity 500
Unity 600
NBL 400
NBP 950
Noack 623
Noack DPN 760
Noack 960
Romaco is well-known manufacturers of blister packing machine that have been partnered with over a hundred leading pharmaceuticals industries.
Their world-class blister packing machine can accurately detect leakage and weak sealing.
Their blister packing machine ensures high customer satisfaction with pride.
Their equipment has a short retooling time ultimately speeding up the product changeover.
Have a high level of robustness, reliability, and availability.
IMA PHARMA Background: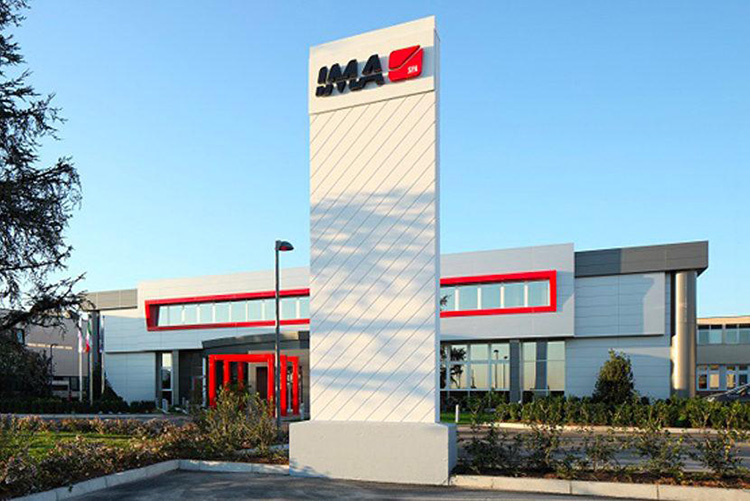 The journey of IMA started in Italy by the packaging of powdery materials into folded paper envelopes. IMA Life equipment fully complies with all latest protocols of aseptic conditioned required for pharmaceutical marketing that offers a broad range of benefits that not only from consolidated innovation gained over 50 years but also with a progressive partnership with all leading pharmaceutical companies across the globe. Today, Hoonga-A has a world-class reputation comprises of more than 800 customers in 70 different state that has an estimated 2300 machine installation record with pride.
Key Products:
C40-A86/A110 – 350 blisters and 350 cartons/minute
C40-A83 – 350 blisters and 160 carton/minute
C40 Stand Alone – 350 blisters/minute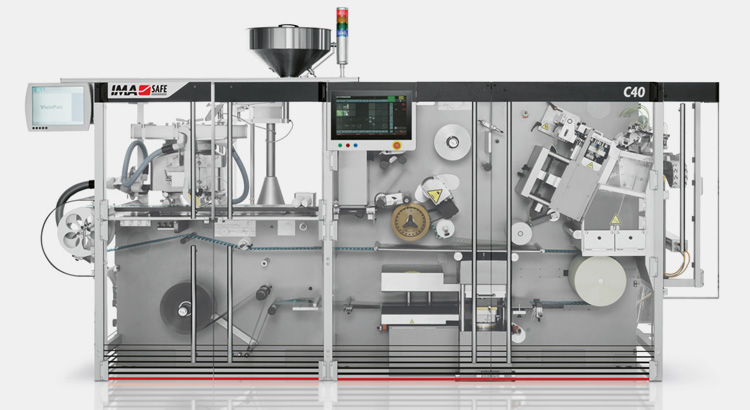 IMA is one of the leading pharmaceutical blisters packing machine manufacturers that serve uncountable pharmaceutical industries and installed their manufacturing plants in six different states across the globe.
IMA blister packing machines offer the best- performance with an excellent price ratio as compared to other blister packing machines in the market. Not only this, but they also offer appropriate documentation, installation, integration as well as training during production.
Moreover, their specialized design represents a robust and reliable composition of blister packing machines. Their manufactured blister packing machine has a flexible layout that accesses easy cleaning and minimizes downtime.
Jornen Machinery Background:

Jornen digital technology packaging solution is founded in 1989 in China which is known as a professional pharmaceutical equipment manufacturer that integrates development, production, and excellent services. That's why in a very short period they were named among Top ten packaging machinery enterprises in China. The founder of Jornen Mr. Yang Yijun introduced the Blister machine in 1986 and launched it in 1989 as the first Platen Style Blister Machine. Now, Jornen Machinery has become one of the best companies involved in providing blister, blister lines, film coating, encapsulation, and pill press machines.
With dedication and devotion, Jornen Machinery has gained consumers' trust and become broadly applicable in food, cosmetics, pharmaceuticals, and all other production lines of various industrial sectors for more than 100 states worldwide.
Key Products: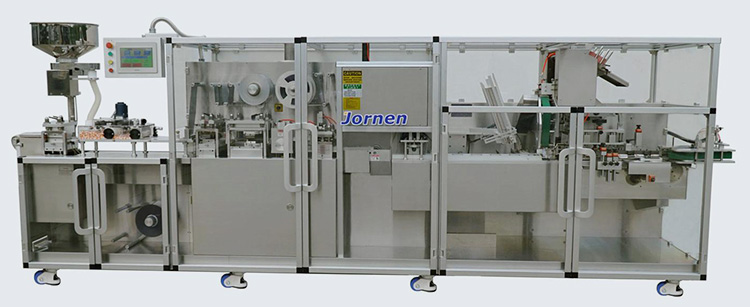 Jornen Machinery fulfills the consumer requirement to induce high productivity and frequent market demands with the lowest-cost operation. The following key products of Jornen Machinery corporations are mentioned below:
Blister Line BPL500P
Blister Line BPL100
Blister Line BPL400R
Blister Line BPL120
Blister Machine Water Chiller
Tube Blister Feeder
Chute Alu-Alu Blister Feeder
Blister Machine DPP260H3 & MuchMore
Over 30 years of experience Jornen has helped leading pharmaceutical consumers by offering numerous types and designed blister packing machines for commercial and research purposes. Because of this reason, they also manufactured a blister packing machine with an integrated cartoning module for packaging.
Jornen's innovation response ensures you get high efficiency, low-cost and flexible blister packaging machine that yields uninterrupted production.
Jornen's blister packaging machines are accurate, user-friendly, having an auto-rejection option that ensures high stability in-process running and outcomes.
Most important, their machinery complies with high-quality standards with fully enclosed structure and material.
Conclusion
This is true that good quality products somewhat cost higher, but if you consider the world's leading brands, they might cost higher. Discussed above are the several manufacturing companies that have boosted up blister packing businesses at the top level with high-quality products at more affordable prices and maintaining quality production.
Don't forget to share this post!
Blister Packaging Machine Related Posts
Blister Packaging Machine Related Products
Blister Packaging Machine Related Videos
CONTACT US
Tell us your raw material and project budget to get quotations within 24 hours.
WhatsApp Us: +86 189 7157 0951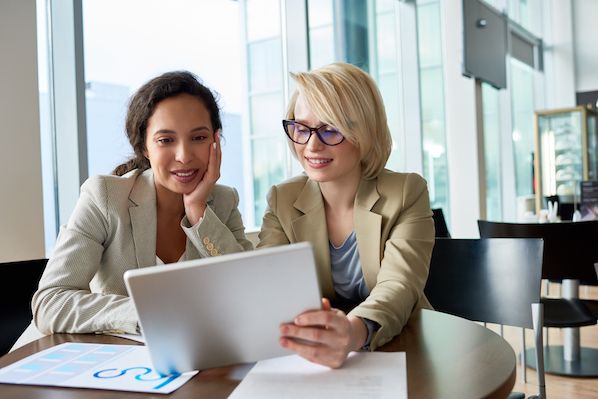 Want the best price & newest pharmaceutical machinery buying guide,tips and trends sent straightly to your box?Sign up for Aipak's monthly newsletter,we're free for your consultation and Offer you the most suitable solutions!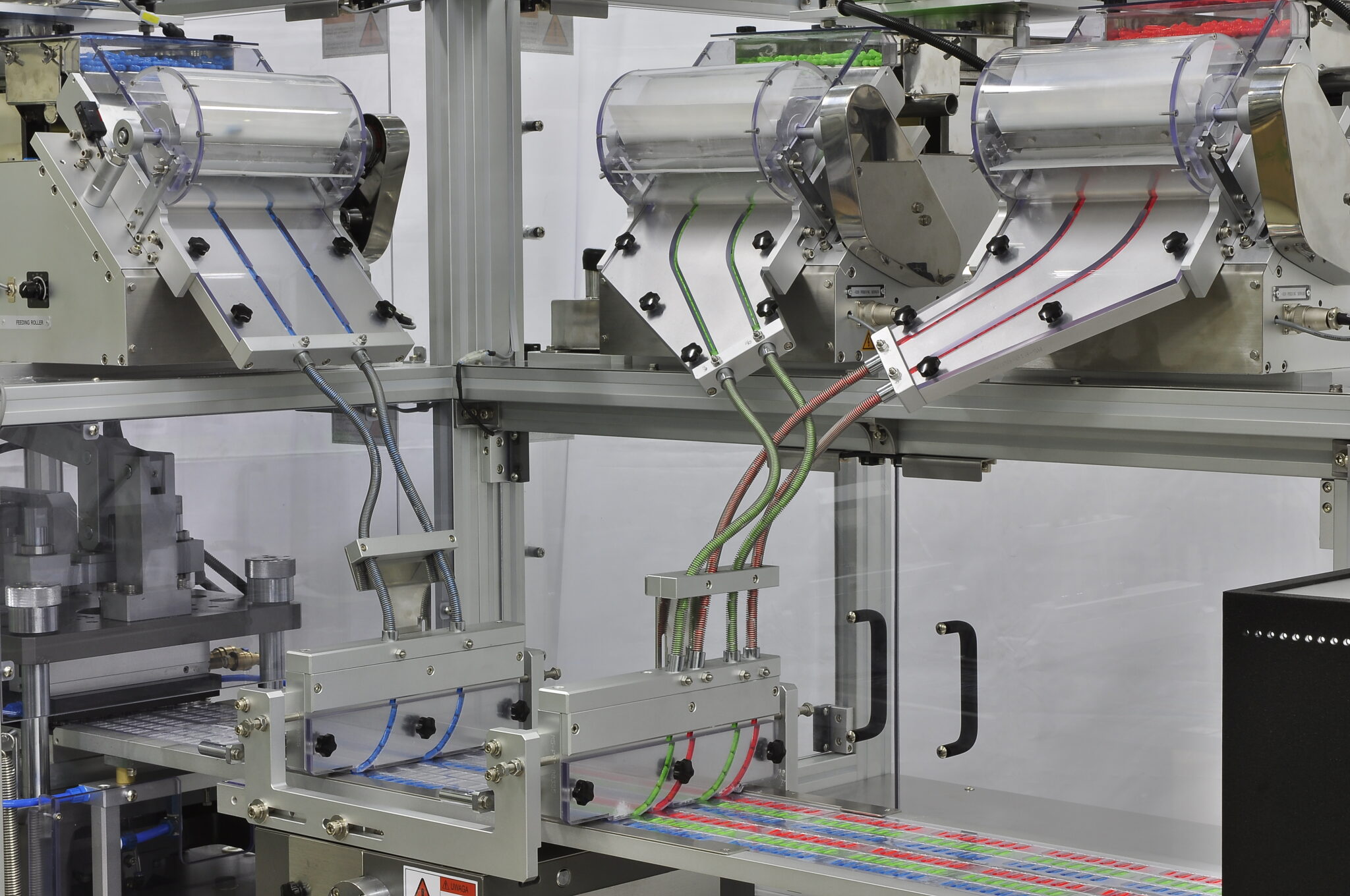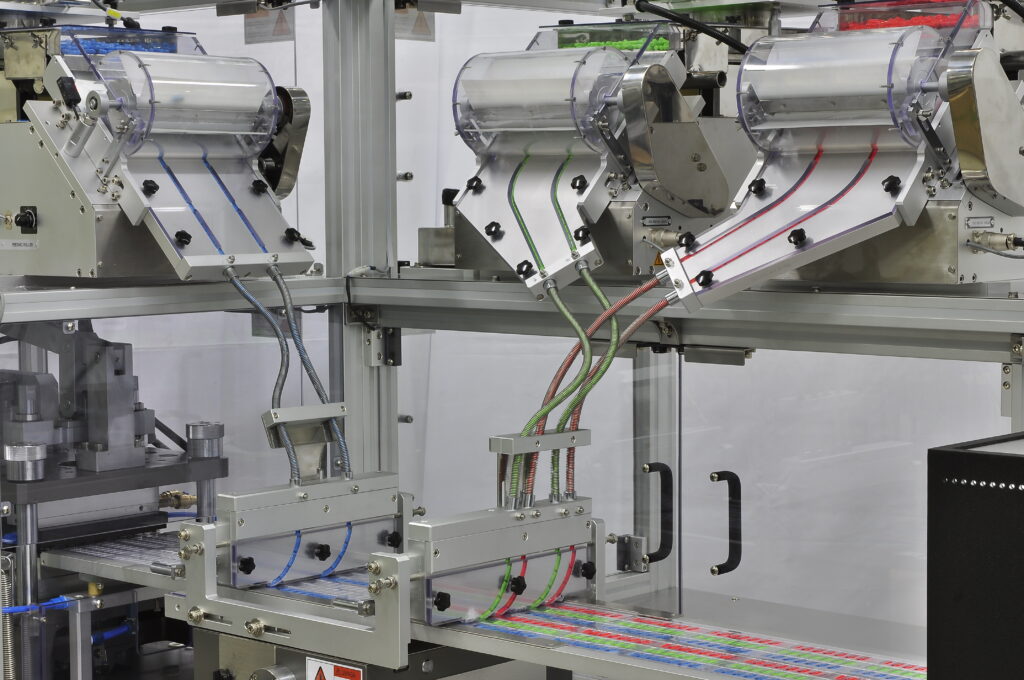 Tell us your material or budget, we'll reply you ASAP within 24 hours