Alu-Alu Packaging VS Blister Packing
Have you ever been amazed why pills got damaged even before opening the pack?
The reason is the high sensitivity of pills to the harsh environment. Such medicines are needed to be packed where they are entirely protected against physical and chemical factors. In order to serve the highest barrier, need of customized packaging materials are widely used.
In this review blog, we are highlighting the ALU- ALU packaging vs Blister packing. Keep reading.
Ⅰ.What Is ALU ALU Packaging?
ALU ALU packaging also called cold form blisters, is a kind of packaging that provides superior protection against harsh conditions. The cavities or pockets and covering material in this packaging are composed of aluminium foil.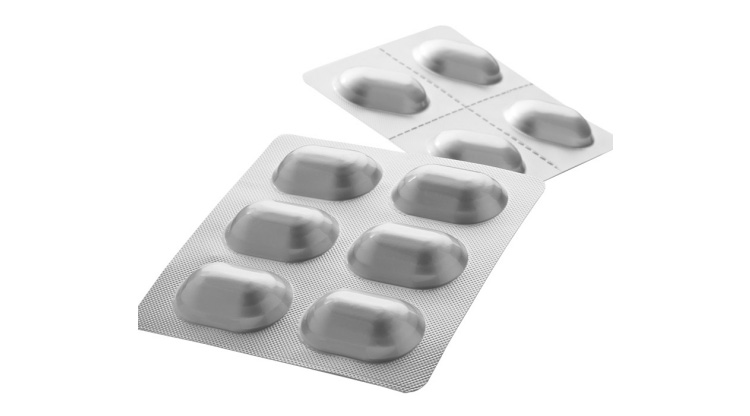 Ⅱ.What Is Blister Packing?
Blister Packaging also referred to as push-through packaging, is the most popular form of primary packaging that has cavities or pockets made of thermoforming clear plastics.  These packs hold products hermetically seal in their own bubbles.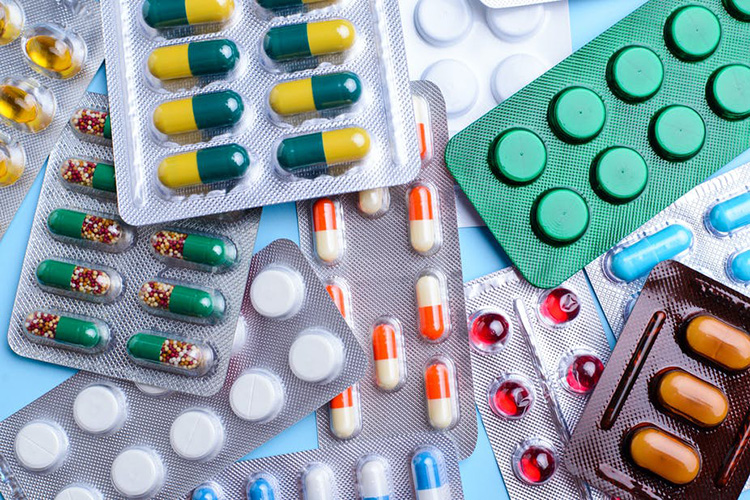 Ⅲ.What Is The History Of ALU-ALU Packaging?
The development of ALU ALU packaging started in the early 1970s in the food industry called Alusuisse Aluminium Walzwerk.In 1974, this packaging was first used in the pharmaceutical sector to pack aspirin effervescent tablets.
Ⅳ.What Is The History Of Blister Packaging?
Blister packaging was first used in the food sector in the 1950s. Originally, Rigid PVC was used as the base material in blister packaging. Farbwerke-Hoechst AG (Hoechst) was the founder of blister packaging. Push-Through-Blister-Package was first developed in 1960 for the packaging of contraceptives. Since then, many pharmaceutical companies began to pack their tablets and capsules in blister packs.
Forming Process Of ALU- ALU Packaging
The cold-forming process entailing pressure is used to create pockets of ALU ALU packaging.  The aluminium foil is passed over the shaping unit, where the upper plate having Teflon punches press film to the cavities of the lower plate with high force. When Teflon punches release force, the cavities in the film are seen.
Forming Process Of Blister Packaging
Blister packs are created through a thermoforming process involving heat. The role of film is first unwounded and passed through heating plates, where high-temperature causes softening of film. Then this film is passed to the moulding unit, where pressure by plate creates cavities in the film.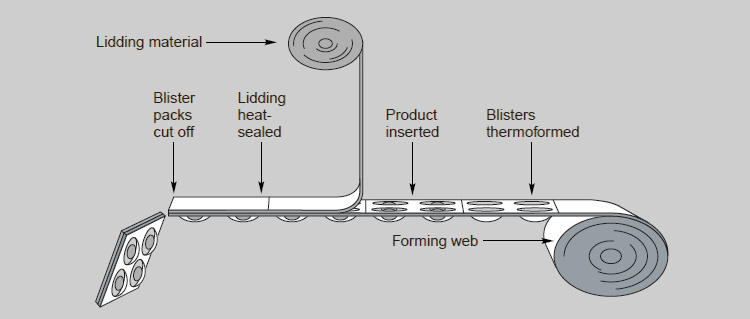 Uses Of ALU-ALU Packaging
ALU ALU packaging provides 100% ultraviolet and moisture protection barrier, therefore is highly suitable for packing light-sensitive and strongly hygroscopic medicines such as effervescent tablets and high potency drugs.
It has been estimated that 25% of pharmaceutical products are sensitive and need absolute protection, therefore these are packed in ALU ALU packaging.
Uses Of Blister Packaging
Blister packs are used to pack all kinds of tablets and capsules except light-sensitive and hygroscopic drugs. The PVC in blisters exposes photosensitive drugs to light resulting in their decreased potency due to degradation.
Blisters are used for packing a variety of items like pharmaceuticals, toys, batteries, etc. 85% and 20% of solid drugs in Europe and America respectively are packed in blisters.
Composition- ALU-ALU Packaging VS Blister Packing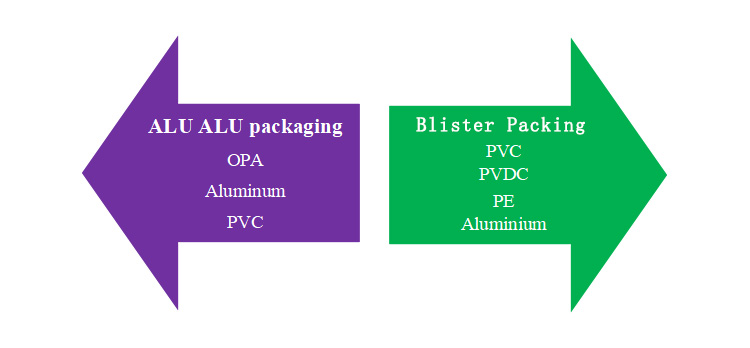 ALU-ALU Packaging
On Alu Alu packaging, both base and lid materials are made up of aluminium foil. Alu Alu foil is a multi-layered structure formed by Oriented Polyamide OPA (Nylon), Aluminium Foil and PVC film. These layers are stacked over one another by means of adhesive.
| | |
| --- | --- |
| STRUCTURE | THICKNESS |
| OPA Film | 25 micron |
| Adhesive | 4 g/m2 |
| Aluminum Soft Foil | 45-60 micron |
| Adhesive | 4 g/m2 |
| PVC film | 60 micron |
Composition of ALU-ALU Packaging
Blister Packing
The lid material in blister packaging is made of aluminium foil while the base material is either plastic PVC foil or a combination of PVC with PVDC and PE. PVDC films are available in two forms- duplex or triplex. The lidding material is coated with heat-seal lacquer on inner side and printed primer on outer side in blister packs.
STRUCTURE
THICKNESS
PVC film
200-300 micron
Duplex PVDC Film
(PVC/PVDC)
PVC-250 micron
PVDC- 40 or 120 g/m2
Duplex PVDC Film
(PVC/PVDC/PE)
PVC-250 micron
PVDC- 40 or 120 g/m2
PE-25 micron
Composition of Blister Packing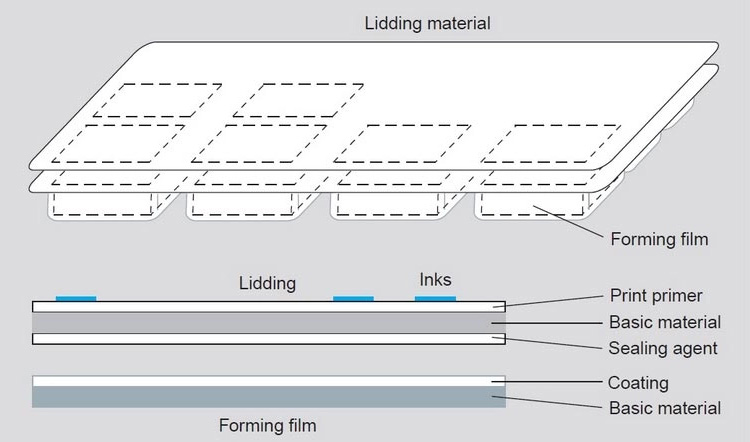 FeaturesOf ALU-ALU Packaging
ALU ALU packaging has superior formability. Nylon film enhances themalleability of ALU ALU foil due to its multiplanar forming characteristics.
The silver shine ofaluminium increases the aesthetic appeal of this packaging.
Consumers can visibly see medication in blister packing; this facilitates them to take medication each day.
Features Of Blister Packing
Blisters packs are produced in a variety of designs depending upon the type of product packed. A visually appealing feature of products in blisters increases their chances of selling.
Blister packaging provides an exceptional barrier to oxygen and moisture.
Cost Of ALU-ALU Packaging
ALU ALU packaging has 50% more cost per pack than standard PVC blisters. The laminate material (OPA-aluminium-PVC) is more expensive than PVC or PET for blisters. ALU ALU packaging requires more packaging material than blister pack resulting in higher cost. These packaging are also expensive because of the slower cold forming process and the need for a dedicated feeder.
Cost Of Blister Packing
Production cost of a blister pack is minimal due to the relatively low prices of PVC. Furthermore, the blister pack does not need a lot of material for lidding and base thus lowering the cost of blisters.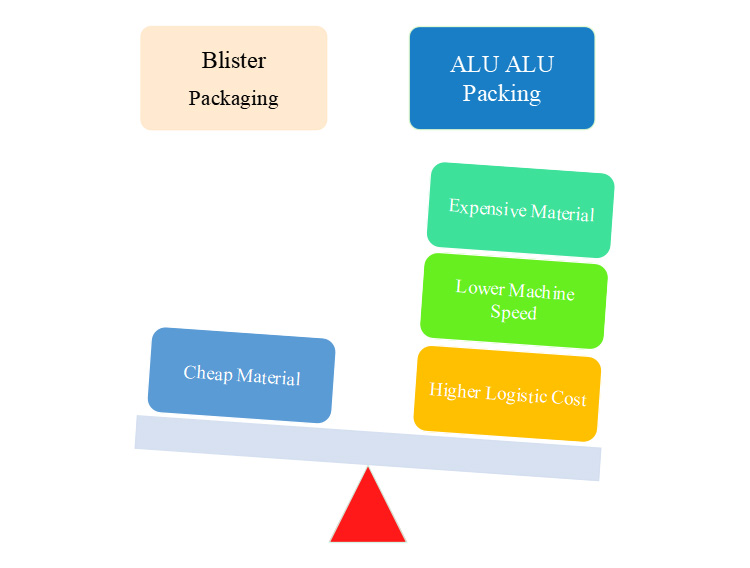 Cost Assessment: ALU-ALU Packaging VS Blister Packing
Size Of ALU-ALU Packaging
It is unfeasible to establish near 90° angle with aluminium, so resultant cavities of ALU ALU pack have a greater size than required cavities and blisters. Thus, the size of the ALU ALU pack is larger than that of the blister pack.
Size Of Blister Packing
Blister pack is smaller in size than ALU ALU pack as superior moulding properties of plastic produces smaller size cavities. When taking into account the same sizes of blister and ALU ALU pack, the blister will have more cavities and can be used to pack a larger number of products.
Stability Of ALU ALU Packaging
Alu Alu packaging has absolute resistance against thermal damage, oxidizing conditions, microbes, and hydrolysis. Thus extending the shelf life of medications.
Nylon film offers ALU ALU packaging high mechanical strength leading to protection against ripping and fracture. Additionally, this packaging has de-lamination resistance.
Stability Of Blister Packing
Blister packaging is more sensitive to oxygen, light, temperature and chemical than ALU ALU packaging. PVC of blisters has little mechanical strength resulting in tearing and delamination.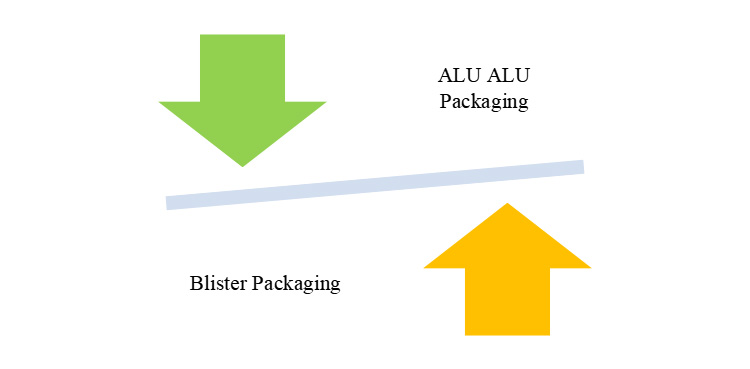 An illustration depicts stability between ALU-ALU packaging VS Blister Packing
Impermeability Of ALU ALU Packaging
ALU ALU packaging has low water permeability as this packaging has a stable Water Vapour Transfer rate (WVTR) of 0 g/m2/day at a temperature of 38°C and a humidity of 90%. Thus, ALU ALU packaging provides more protection to medications against moisture in humid conditions.
Impermeability Of Blister Packing
The blister packaging has a WVTR of 3.1g/m2/day under the same environmental conditions leading to more water permeability. The increase in temperature enhances the permeability of PVC in blisters which in turn causes higher WVTR.
Environmental Impact Of ALU ALU Packaging
ALU ALU packaging has a low impact on the depletion of abiotic resources like clay, minerals, and peat. It also contributes to less toxic material in freshwater. ALU ALU packaging consumes a lot more energy during its manufacturing. It has been estimated that it requires 63% more energy than blister packs for its production.
Environmental Impact Of Blister Packing
Blister packing is more eco-friendly than ALU ALU packaging. Blister packing has 70% less global warming potential than ALU ALU packaging. ALU ALU packing produces more depletion of water resources of about 80% than blisters.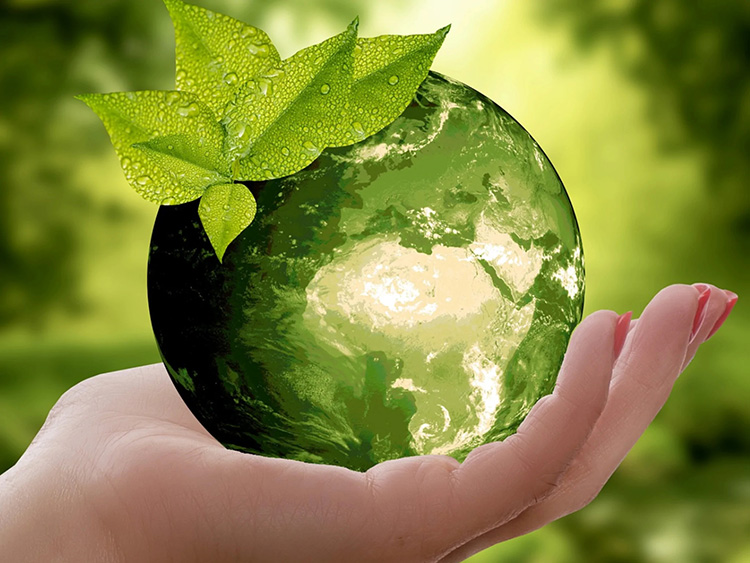 Conclusion
ALU ALU packaging vs blister packing is the most widely used primary form. These packaging provide excellent protection against environmental harm.  In this blog, differences such as uses, stability, permeability, forming process, and composition between ALU ALU and blister packaging are enlisted.  For any further specific needs, we are always pleased to collaborate on giving a purpose-made solution. We are looking forward to meeting you.
Don't forget to share this post!
Blister Packaging Machine Related Posts
Blister Packaging Machine Related Products
Blister Packaging Machine Related Videos
CONTACT US
Tell us your raw material and project budget to get quotations within 24 hours.
WhatsApp Us: +86 189 7157 0951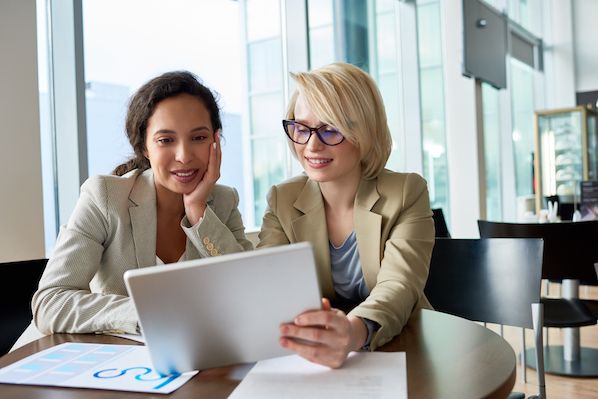 Want the best price & newest pharmaceutical machinery buying guide,tips and trends sent straightly to your box?Sign up for Aipak's monthly newsletter,we're free for your consultation and Offer you the most suitable solutions!
Tell us your material or budget,we'll reply you ASAP within 24 hours