Top 10 Blister Packaging Machine Manufacturers In Germany
Blister packaging machines, highly flexible and an economical solution for packaging pharmaceuticals, confectionaries, and other relevant products. The blister packaging machine is high-spectrum equipment that covers thermo- cold forming and many complicated shapes ideal for small to mass production batches. The global market growth rate of blister packaging machines is expected to be significantly increased by 2027. Various factors are responsible for this drastic increase in demand such as the needs of medicines in the healthcare sector, etc.
This report provides insight on the following points: Top 10 Competitive vendors in Germany, Prime Products & Reason of Recommendation. Detailed insight on the upcoming discussion will help you to pick a Right Vendor according to your production, rate, supplier, and budget trend.
| | | |
| --- | --- | --- |
| RANK | MANUFACTUER OF BLISTER PACK MACHINE | HEADQUARTERS |
| 1 | Körber Pharma GmbH | Hamburg, Germany, Germany |
| 2 | Uhlmann Pac-Systeme GmbH | Laupheim, Germany |
| 3 | KOCH Pac-Systeme | Pfalzgrafenweiler, Germany |
| 4 | ILSEMANN | Bremen, Germany |
| 5 | Aipak Phamraceutical Equipment | China |
| 6 | Zappe Packaging Technology | Witten, Germany |
| 7 | MULTIVAC | Wolfertschwenden, Germany |
| 8 | Romaco | Karlsruhe, Germany |
| 9 | ILLIG Maschinenbau GmbH | Heilbronn, Germany |
| 10 | Harro Höfliger | Tal, Germany |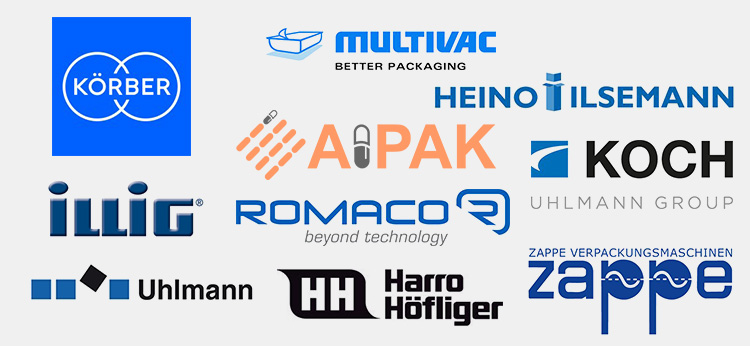 Company Background& Information: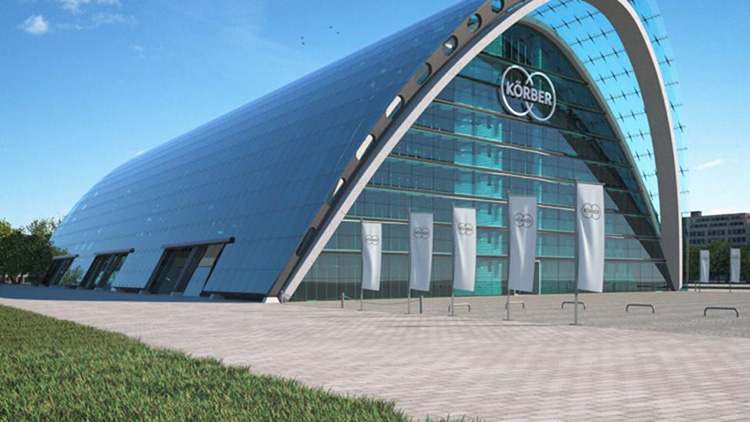 Körber is one of the leading entrepreneur providing world-class technological solutions all across the globe. It has been in operation for around 125 years specializing in the business areas of digital technology, pharmaceutical, supply network, Tobacco, and Tissue. This group has distribution on 100 sites of the world.
They distribute matchless integrated automation that includes different kinds of inspection systems, packaging solutions, and tracking software that increase the manufacturing capabilities of production lines.
Körber machines are robust and adaptable improving the pace of various processing operations. These machines adhere to a stringent set of regulatory guidelines. They care for its customers and extend 24/7 consultations to its patrons.
They assist their customers by finding solutions for their production challenges. They are offering several training and learning programs both remotely and on-facility. They minimize the delay by assisting in emergency incidents through remote service.
Key Products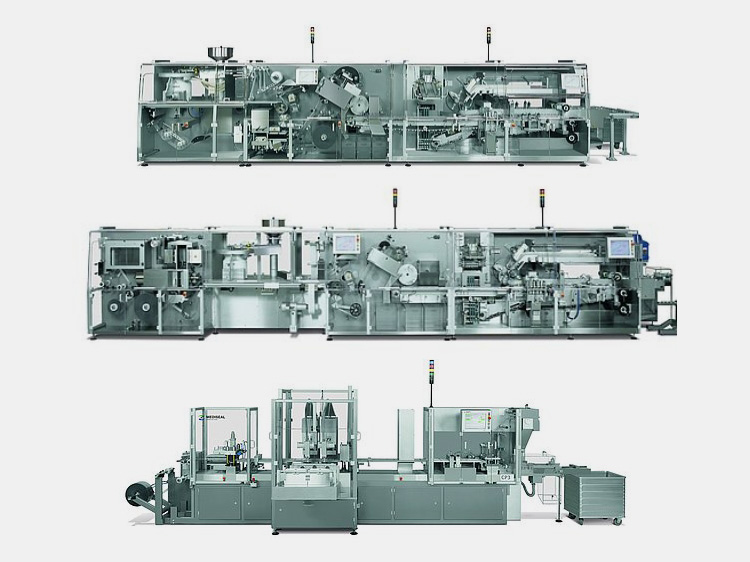 Körber blister packaging machines are used for packaging solid dose (tablets and capsules) and medical devices like syringes and potent drugs. These machines are utilized in small productions and also large scale operations.
Some of the important products include:
BE3
BE4
BE6/8
CP200
CP400
CP1200
Recommend Reason
These blister packaging machines are equipped with Blister Expert technology that has a smartphone-like interface and provides many custom capabilities. These machines are flexible and are furnished with modular technology.
Some beneficial features of these machines are:
Balcony style mainframe with lightweight design
Minimum wastage of the blister forming material
Fewer format parts change
Steady sealing time
Quick cleaning and maintenance
Easy operation and user-friendly technology
Safe packaging of parenteral products
Larger blisters can be packed easily
Company Background & Information: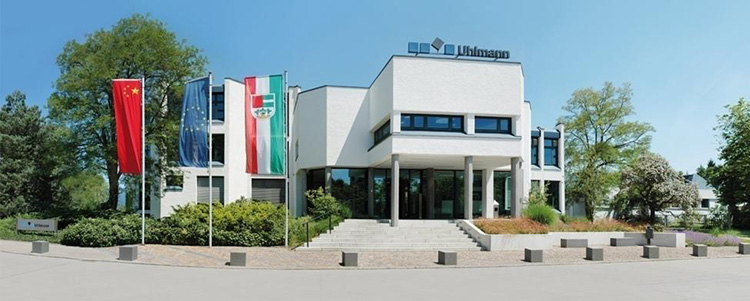 Uhlmann group was launched in 1948 and is operating in 19 regions across 14 countries. Several companies are working under the banner of Uhlmann Group like Uhlmann Pac Systeme, Koch, Cremer, Axito, and Wonder are operating under Uhlmann Group.
Uhlmann Pac Systeme is a top-notch manufacturer supplying advanced quality and adaptable machines such as blister packaging machines, bottle fillers, various feeders for solid dosage and parenterally administered drugs, cartoning machines, labeling machines, and neck-banders.
This firm distributes automated turkey solutions and high-tech innovations to top manufacturing businesses like pharma, agriculture, consumers' products, and personal care items. It also offers services like remote troubleshooting, telephone assistance, and spare parts at a fair price. They also provide maintenance services like inspection and calibration, upgrades, and training assistance to their clients.
Key Products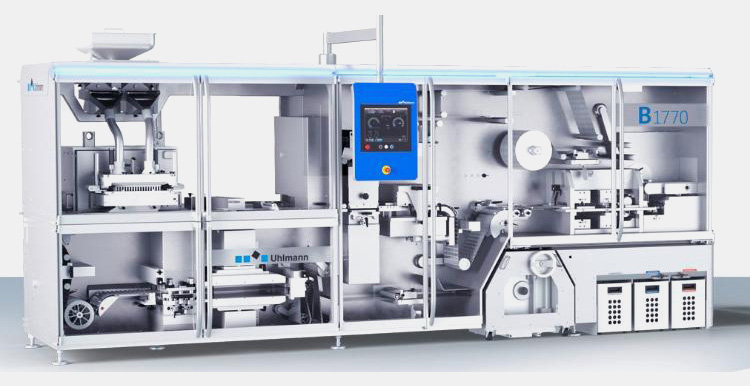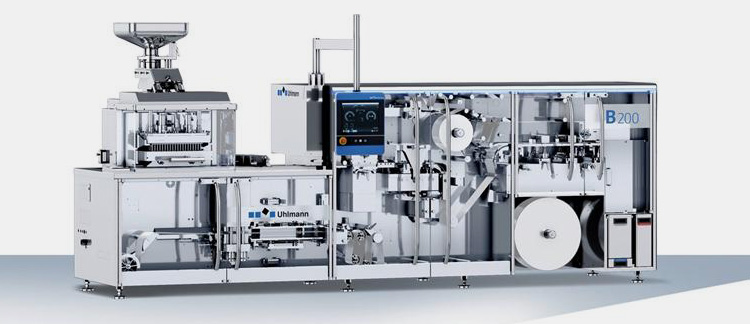 These blister packaging machines can process both solid dose and parenteral drugs. These machines efficiently handle various types of products such as tablets, pills, and capsules. These machines are also used to package medical instruments like vials, ampoules, and syringes.
Some noteworthy products include:
B 200
BLU 200
BLU 400
UPS 5
B 1240
B 1770
B 1880
Recommend Reason
Uhlmann Pac Systeme has impressive portfolio of blister packaging machines appropriate to every production size whether processing small batches or has huge manufacturing capacity.
Some remarkable aspects of these machines are:
Small cleaning time duration
Servo controlled sealing
Gentle processing of delicate items
Variable feeding option
Low waste of products are materials
Accurate blister molding with high reproducibly
Glassdoor for accessibility to inner parts
HMI guided machine function
Company Background & Information: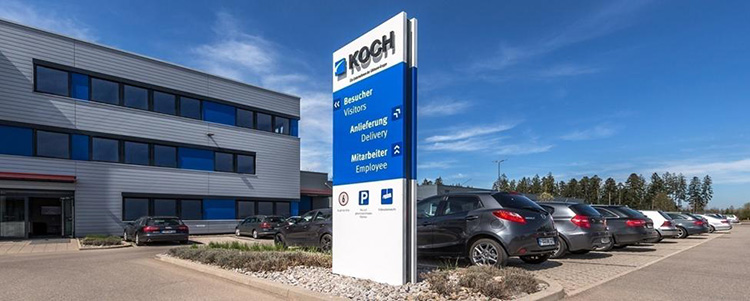 KOCH Pac Systeme has been in the packaging business for over 50 years. It is well recognized all over the globe for its efficient and excellent blister packaging solutions. This company has huge technological expertise in developing high-tech innovations which are the driving force for various industries.
Its mission is to have a distinct place in the market by distributing eco-friendly and sustainable automation to protect the environment. These intelligent innovations help to save the film material and increase the recyclability of materials. KOCH packaging machines are widely used to package various kinds of consumer goods, medical instruments, and contact lenses.
KOCH facilitates their customers by planning and designing their packaging plants. KOCH offers inclusive assistance like training, customization, reading manuals, mechanical support, repairing services, and remote ordering of backup parts to guarantee smooth and efficient packaging operation.
Key Products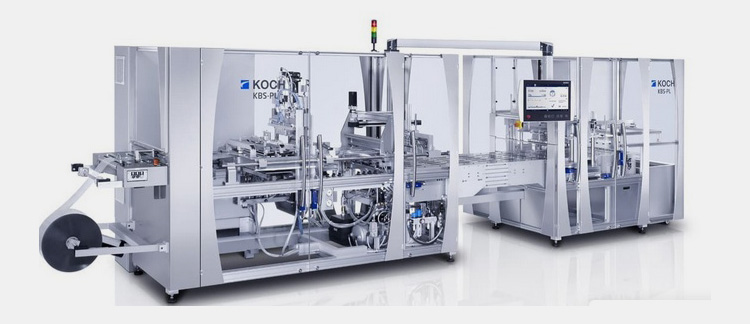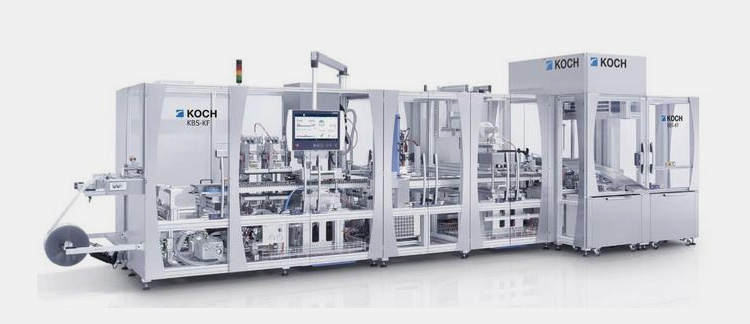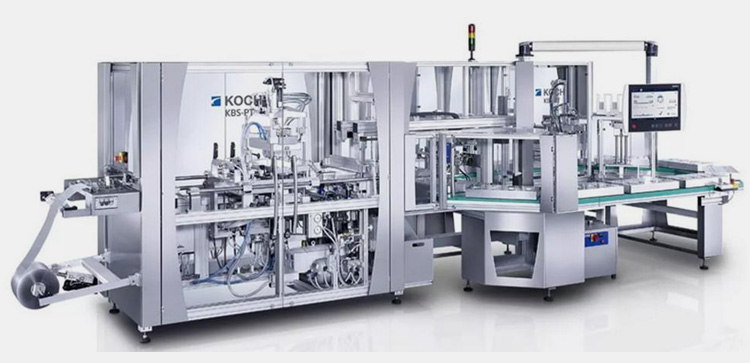 KOCH blister packaging solutions have a modular design and can be used for forming, filling, and sealing. These machines easily seal the products regardless of their size and shape.
Some of the noteworthy blister machines by KOCH are:
KBS-C MEDPLUS
KBS-PL
KBS-KF
KBS-PT
Recommend Reason
These machines have efficient heating systems and intelligent forming systems that decrease the consumption of forming material and create prefect blisters. Easily handles various materials whether they are soft or rigid. Blister packs by these machines are of various types like wallet, cards. These blister packs also offer anti-theft protection while making the product look good.
Some of worth mentioning features of these machines are:
Operation is monitored visually
Compact configuration and innovative design
Part set for different formats and can handle small batch run
User-friendly design with accessibility for maintenance and cleaning
Sophisticated technology that can pack many products
Small format part price
Company Background & Information: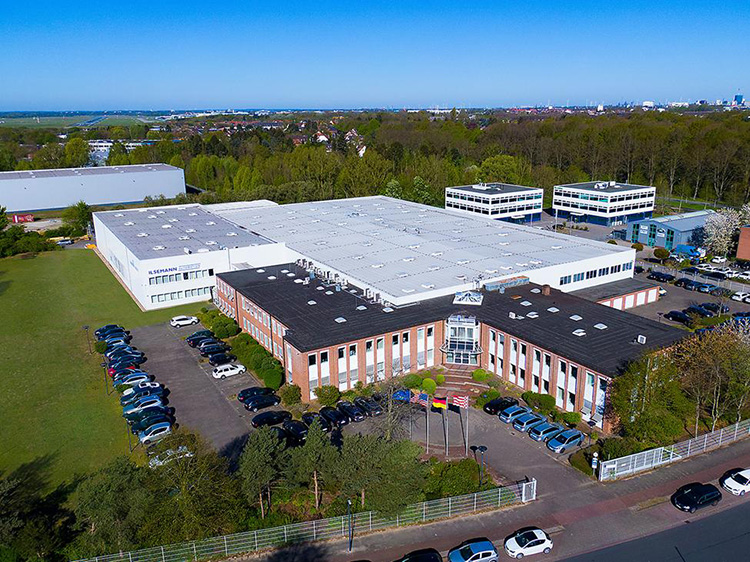 ILSEMANN was founded in 1965 and emerged as the leading proprietor of engineering automation and innovations. Their mission is to provide top-quality solutions and they believe in continuous improvement. They are always optimizing their machines by utilizing their knowledge and expertise.
ILSEMANN support their clients by addressing their needs and problems. They maintain respectful communication and interactions with customers thus gaining the customer trust and confidence in their business expertise. ILSEMANN dedicated team provides various after-sale assistance like troubleshooting support, training, repair parts, and preventive maintenance.
They distribute flexible, sustainable, and energy-saving innovations that adhere to safety and environmental regulations ensuring the sustained growth of this firm. The comprehensive packaging lines offered by this company include various high-tech machines like blister machines, case packers, cartoing machines, feeding systems, and wrappers.
Key Products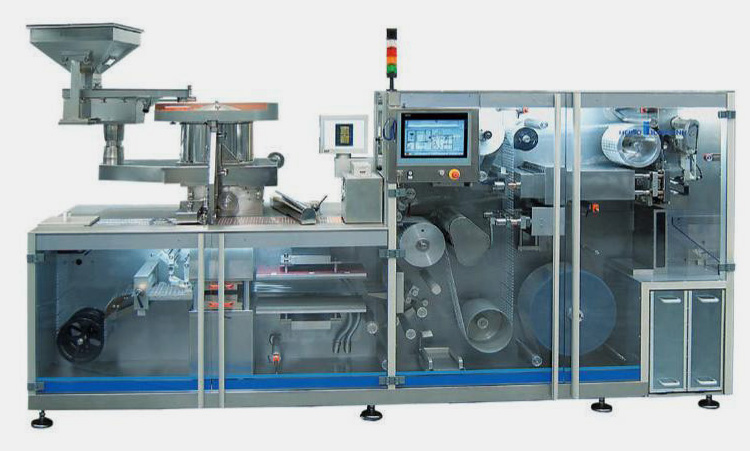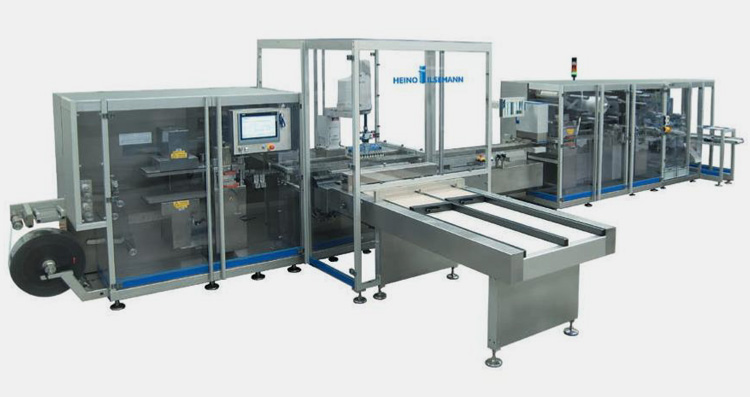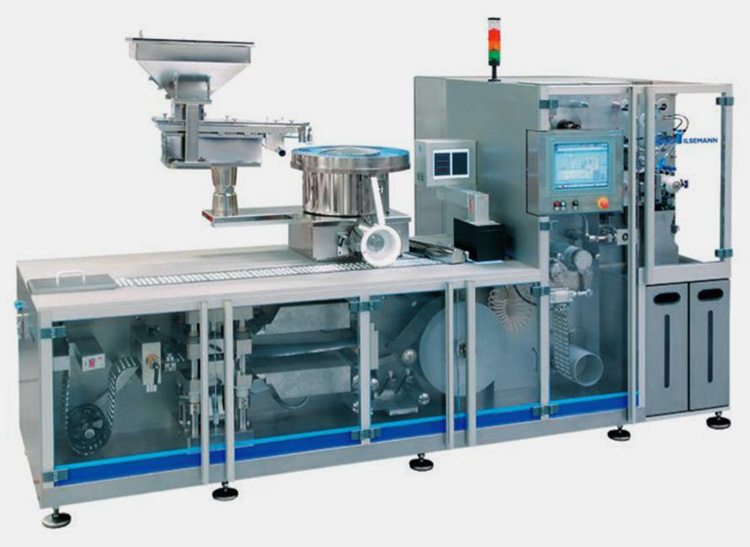 These blister packaging machines can handle both solid and liquid doses. These are multipurpose machines used for thermoforming as well as cold forming functions.
Some worth discussing blister machines include:
Recommend Reason
These machines can process all kinds of film materials (PVC, alu, aclar, PVDC). These are extremely sophisticated and competent machines. The design of these machines is modular that allows the processing of a wide range of products.
Some important features of these machines are:
Balcony state-of-the-art design and small floor space
Servo-technology for easy upkeep and part change
Fast format change
cGMP complied with hygienic processing
HMI interface for ease of operation
Different feeding option
Flexible and consistent technology
Company Background & Information:
Aipak Pharmaceutical Machinery, a highly prestigious and well-known manufacturing firm of pharma blister packaging machines. Aipak Pharmaceutical Equipment has more than 100+ distributors across the globe. This is because of day-to-day innovations and superb technologies that they implemented in blister packaging machines.
Aipak has held its manufacturing responsibilities since a decade ago. Aipak's High-tech staff consist of many professionals belonging to highly experienced background, like engineers, consultants, and researchers. Hence, each of their machines demonstrates to you specific smart features required for the packaging, filling, or production processes. Manufactured by Aipak blister packing machines are reliable, robust, high-speed, and extremely compliant to cGMP norms. And you will have an excellent featured machine on a very cost-economical budget at your doorstep.
Key Products: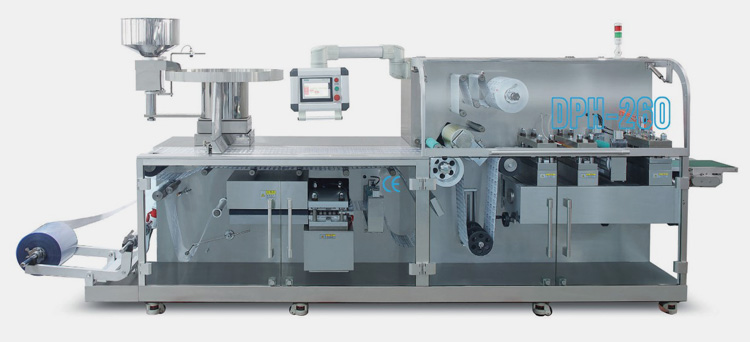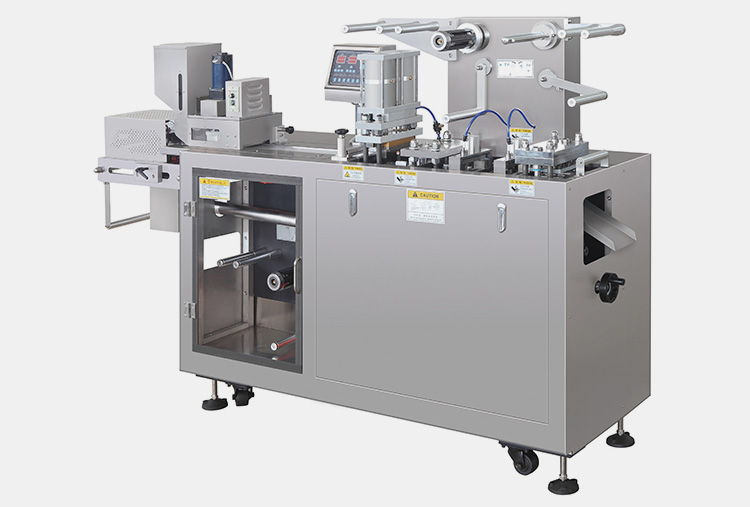 Referred below is the extensive range of blister packaging machines made by Aipak that you all the time looking for;
Automatic Rotary Blister Packaging Machine
Aluminum PVC Flat plate Blister Packing Machine
High-Speed Food Blister Packing Machine
Automatic Honey Olive Oil Chocolate Blister Packaging Machine
High-Speed Oral Formulation ALU ALU Blister Packaging Machine
China's leading blister packaging machine manufacturers and suppliers.
The construction of machines is based on constant research and consumer requirement.
An outstanding machines designs with bespoke patterns.
cGMP compliant, safe, and hygienic production.
Easy Installation & User-Friendly.
An Exceptional Free Post-Sale Services.
Troubleshooting? You will be Served by Aipak's Consultation Team 24/7.
Company Background & Information: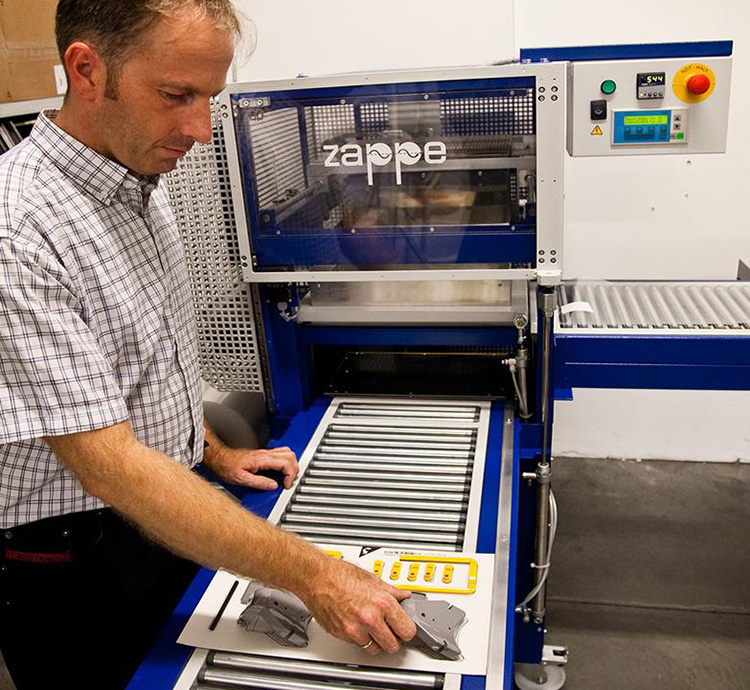 Zappe Company was founded in 1960. In 1965, this firm has developed expertise in the packaging technology. This firm has half century experience in developing best quality and reliable packaging solutions. This firm has been exporting its machines not only in Europe but all over the world.
Zappe has tenacity to improve and develop its innovations by new and creative ideas so that customers can have superior solutions every time. They are shaping world-class technologies with the help of determined team and technical knowledge.
Their mission is to care for their customer which they achieve by finding prefect solutions that are well-matched to their clients purposes. They believe in creating unique solution for their clients. They offer cutting-edge solutions like blister sealing machines, sleeve wrappers, shrink wrappers, shrink tunnel packers, L-sealers, and 3D coaters.
Key Products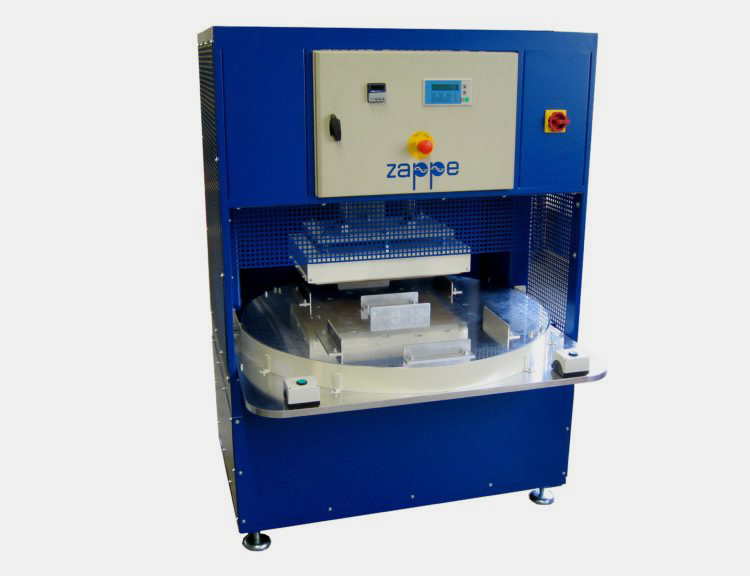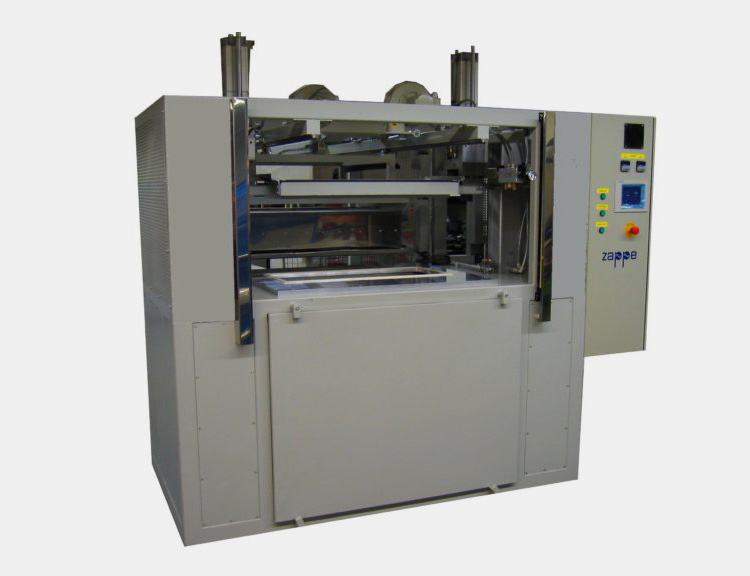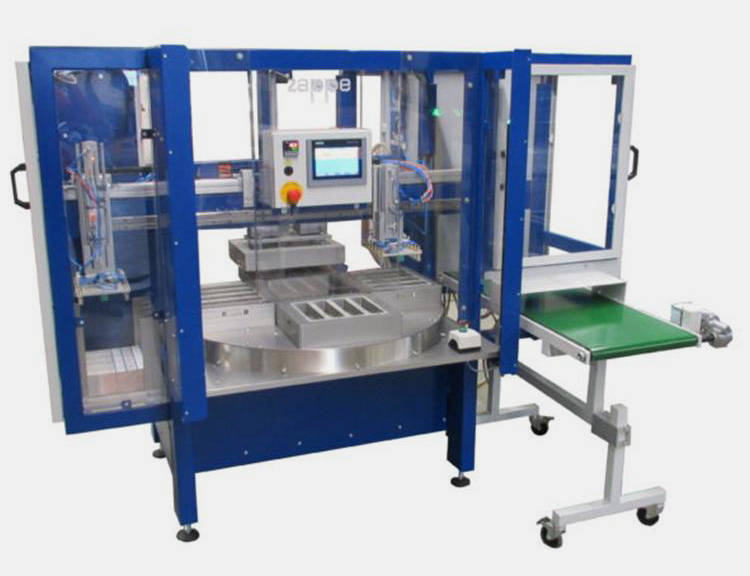 The blister sealing and thermoforming machine by Zappe can pack any kind of product including batteries, memory cards, health care products, medical items, and medicines.
Some important products include:
SKA-T
SKVA-T
BSA 3550
BSVA 2535
Recommend Reason
These machines include both semi-automatic and automatic machines. These machines use paper or cardboard to seal the blister backend.
Some remarkable aspects of these machines are:
Rapid change-over for processing different batches
Electronic control for temperature adjustment
These machines form every kind of packaging like standard blister, sandwich blister etc
These machines create hygienic packaging
Effortless and smooth machine operation
Company Background & Information: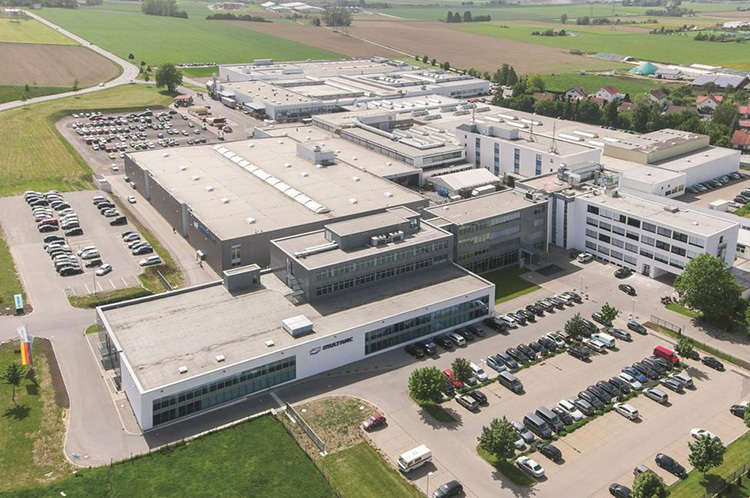 In 1961, foundation of MUTLIVAC was laid. MUTLIVAC is a large group have 80 daughter companies and 13 production sites around the world. The processing solutions offered by MUTLIVAC are used for packaging purposes of several items like food, consumer goods, personal hygiene, health care and medical devices.
MUTLIVAC deliver various solutions like packaging machines (thermoforming, traysealers), labelling machines, inspection machines (weight checkers), handlers (palletizers), processing machines, and slicing machines.
The packaging innovations delivered by MUTLIVAC have longer term operational period and have excellent ecological balance as these machines effectively save raw materials, energy, film and water.
MUTLIVAC has invested in more than 100 research and development projects to develop new future-oriented technological advance products or to upgrade their current manufacturing line for this they are working with lead research focused universities. MUTLIVAC interact with their customers in designing tailor made solutions for their needs. They also assist their customers in recycling their machines.
Key Products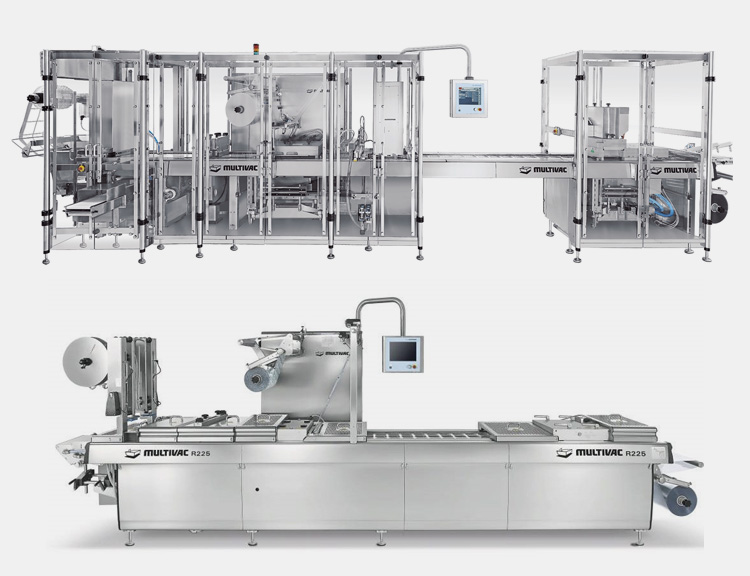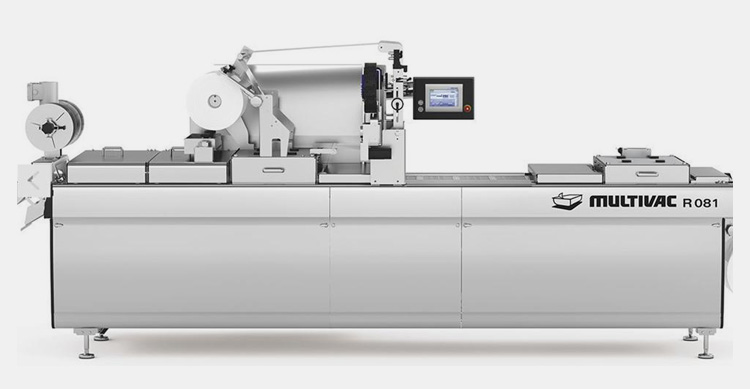 MUTLIVAC thermoforming machines have high-throughput capacity and are suitable for various kinds of production including small batch run, medium output, and high production lines.
Some remarkable thermoforming machines are:
Thermo-packaging machines for Medical and Pharmaceutical Products
R 081
R 085
R 105
R 225
R 245
R 515
X line
Recommend Reason
These machines have modular and adaptable construction. These machines process both hard and flexible films. These thermoforming machines form various kinds of packs such as vacuum skin, shrink, etc
Some striking characteristics of these machines are:
Cost-effective processing of film and energy
Long lasting stainless steel configuration with hygienic design
Reasonable cost to performance ratio
Ergonomic and safe operation
Sensor control over forming, sealing, and evacuation
Simplified cleaning
Carbon filter with air collect system
Company Background & Information: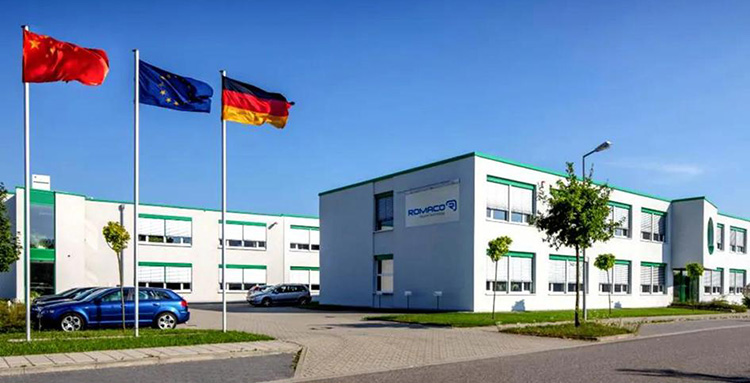 Romaco is the top notch supplier of world best pharmaceutical machines like granulating mixers, tablet press, blister machines, strip packaging and tablet coating machines. This group of companies also design filling solutions for tubes, bottles, as well as powders.
Many leading firms are operating under the banner of Romaco group which Kilian, Noack, Siebler, Macofar, Bosspak, Promatic, and Innojet. These firms are providing cost efficient and productive machines to various industrial sectors like chemical, pharma, medical, food, and beauty industry.
Romaco has an edge over in competition in distributing eco-friendly, carbon-neutral, and climate-protective technologies that play a role in reducing carbon emission in environment.  These innovatives reduce the product waste and lower the resource consumption like power, water etc. These also aid in promoting reuse policy.
Their goal is to assist and support its customers by offer best technical assistance like trouble shooting service, installation, and preventive upkeep. They also offer their clients backup parts, tools, and upgrade services.
Key Products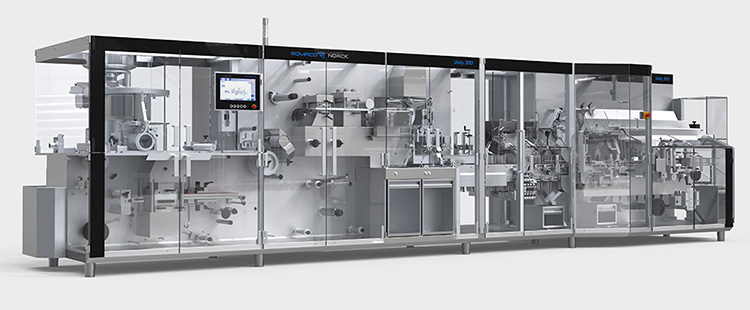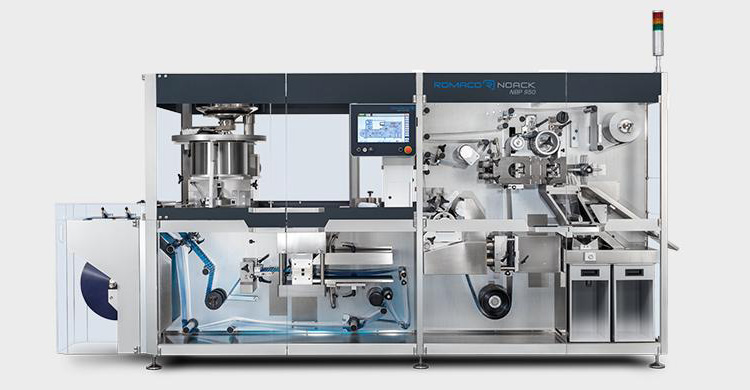 Romaco Noack blister packaging machines easily process different batch sizes ranging from small to medium. Some key products by Romaco Noack include:
Unity 300
Unity 500
Unity 600
NBL 400
NBP 950
DPN 760
Noack 950
Recommend Reason
These machines have a continuous operational principle and are compact, ergonomic, and energy-efficient. These machines handle a variety of products.
Some important characteristics of these machines are:
Energy and air use checking system
Energy conserving cooling systems
Easily accessible parts
Optimized cleaning schedule
End of operational time recycling
cGMP regulated small floor space architecture
Company Background & Information: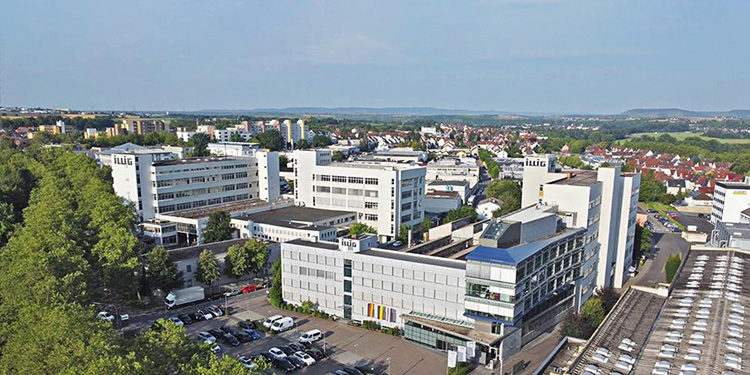 For 75 years, ILLIG has been providing the best packaging innovations in various countries of the world. This firm is the top manufacturer of blister packaging and thermoforming solutions having various distributing agencies in over 80 countries.
ILLIG is all about protecting the environment by introducing eco-friendly and climate-friendly materials, reducing plastic wastes, and promoting recyclability. ILLIG is committed to expanding the circular economy. This firm is promoting reduce and reuse mentality by its I-PACK® packaging brand.
ILLIG is looking towards the future by offering futuristic automation that fulfills the complex packaging needs. With their huge production experience, they are continuously striving to deliver up-to-date complete and modular solutions.
ILLIG provides remarkable customer services to its patrons like offering upgrades to existing automation, optimizing operation to ensure smooth running, maintenance, and safety inspection, delivering spare parts at a reasonable price, also repair and relocation assistance.
Key Products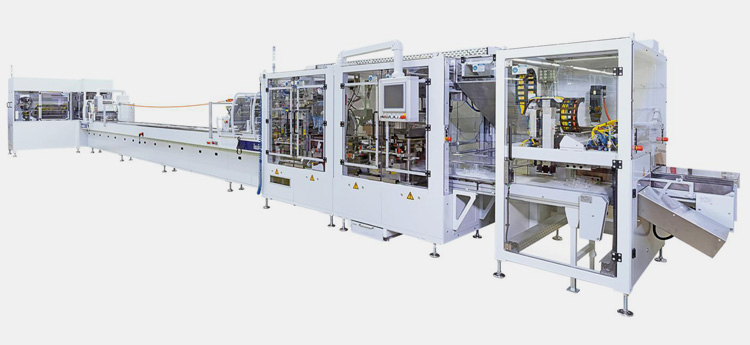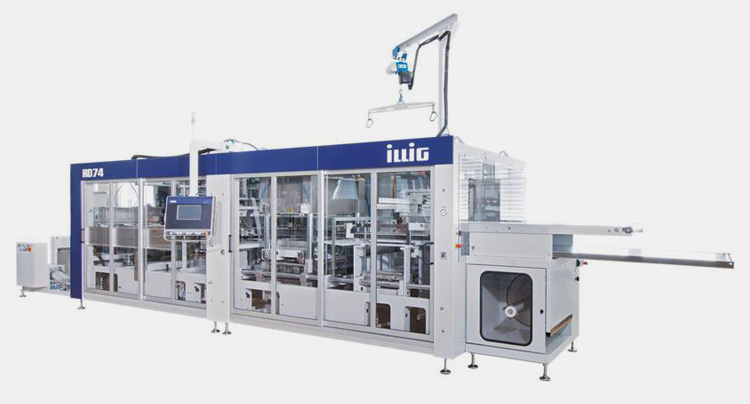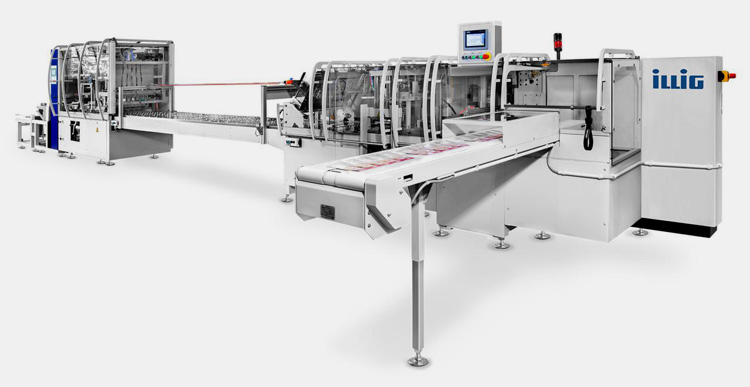 These blister machines create several types of blister cavities like plastic-plastic blisters, double card blisters, plastic-cardboard blisters, and 100% cardboard blisters. Some blister machines by ILLIG are:
BSA-37
HSA 50d
HSU 35B
IC-RD 53d
IC-RD 74d
IC-RDK 80
Recommend Reason
These machines have separate forming, feeding, sealing, and punching units. These machines have modular designs facilitating the incorporation of several packaging types.
Some worth mentioning aspects of these machines include:
Low parts price
Machine processes are regulated.
Rapid tool change.
Servo-driven machine transport aiding in high cutting accuracy.
User interface with a high-resolution display.
Effortless integration of new modules to existing units.
Small cycle time with high automation.
Company Background & Information: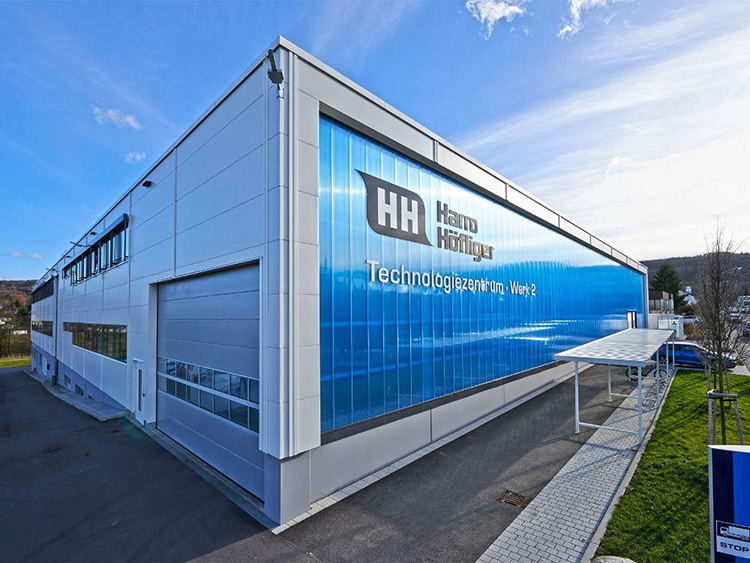 Harro Höfliger technologies have established and manufactured packaging lines for consumers from all over the world. In addition to pharmaceutical & medical firms, manufacturers the equipment for home care products. Their machinery encompasses all the basic steps of industrialization & comprehensive services.
Harro Höfliger always delivers quality and promises to offer products more than mechanical engineering that are all you need. Harro Höfliger was established in 1975 as a one-man garage shop. After four decades of a successful career with more than 1400 employees, Harro Höfliger is now one of the global technology leaders in the packaging world.
Key Products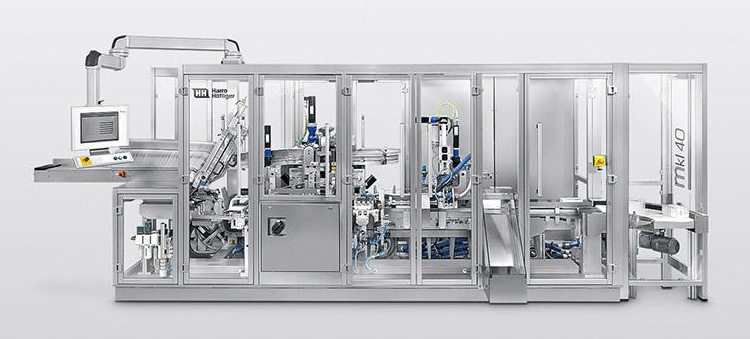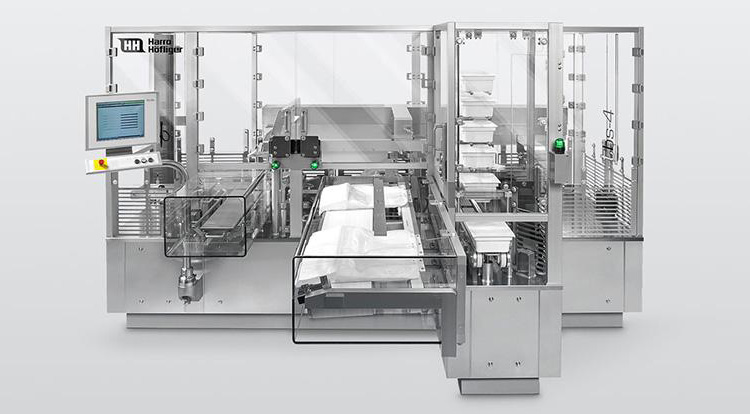 SSP2 Small Scale Blister Packing Machine
HSP
MSP- Mid speed
Ease of operation and easy maintenance.
Compact housing and minimal set-up space are needed.
High-quality product.
Can detect and mark inadequately filled blisters.
Conclusion
Globally, the demand for blister packaging machines is steadily growing due to economic growth & population increase in evolving markets. At the same time, competition between leading vendors also helps and supports you to offer safe, cost economical, and highly safe equipment. Aipak is well-aware of how superb packaging may add extra value to your product. That's why Aipak's broad range of blister packaging machines complements your products available in excellent and customized designs. Today, Aipak's market growth has reached over 100+ countries, this is all because of high tech, low budget, fast services, and reliable machines.
Don't forget to share this post!
Blister Packaging Machine Related Posts
Blister Packaging Machine Related Products
Blister Packaging Machine Related Videos
CONTACT US
Tell us your raw material and project budget to get quotations within 24 hours.
WhatsApp Us: +86 189 7157 0951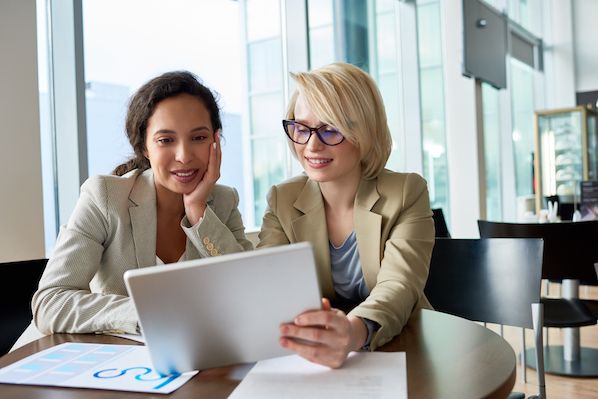 Want the best price & newest pharmaceutical machinery buying guide,tips and trends sent straightly to your box?Sign up for Aipak's monthly newsletter,we're free for your consultation and Offer you the most suitable solutions!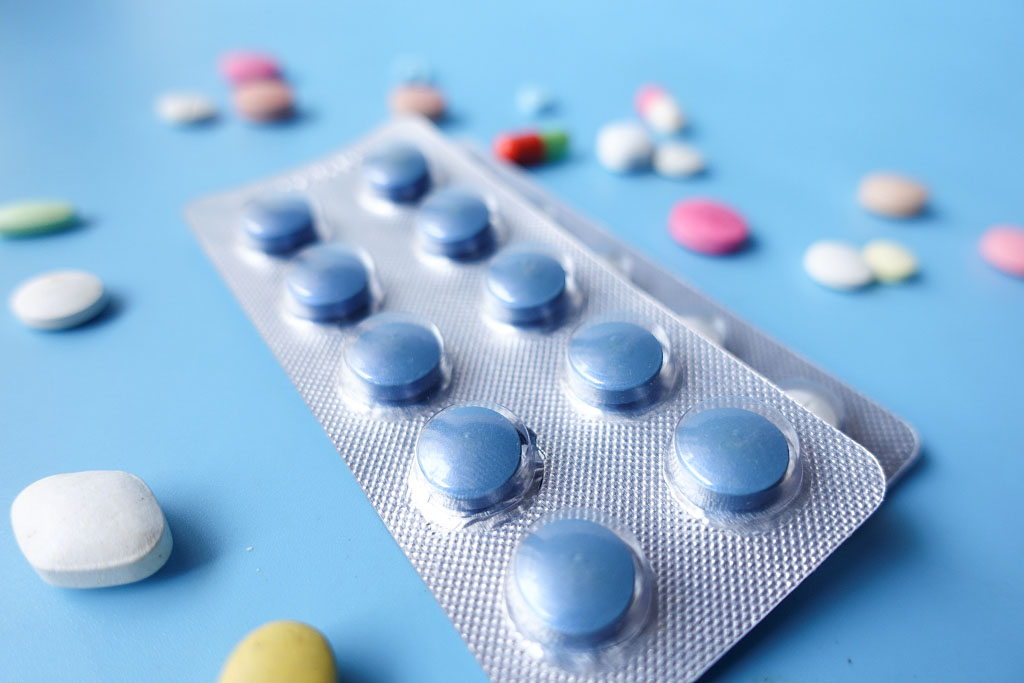 Tell us your material or budget,we'll reply you ASAP within 24 hours