APKRL-GD-ZK130J Automatic Vacuum Pickle Premade Pouch Filling Machine
AIPAK Automatic vacuum pickles premade pouch filling machine is suitable for vacuum packing of various irregular materials, bean products and pickles, such as bulk dried beans, shredded mustard, sliced mustard, sauerkraut, sour beans, dried tea, large dried beans, fried chicken, spicy chicken, marinated eggs, three section wings, etc.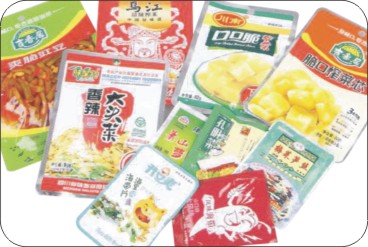 The automatic bag type vacuum packaging series can meet various functions and materials.
The rotary automatic bag feeding vacuum packaging machine consists of two separate rotating bodies (filling system and vacuum system respectively). The filling system is intermittent rotation operation and vacuum system is continuous rotation movement.
Quickly change the packing bag specification, and the width of the automatic bag feeding device can be adjusted automatically and once.
It meets the hygiene standards of food processing machinery. The parts on the machine contacting with materials or packaging bags are processed with stainless steel or other materials meeting the food hygiene requirements to ensure the hygiene and safety of food.
Easy to clean, and the vacuum room can be cleaned.
The packaging material loss is low. The machine uses prefabricated packaging bags, perfect packaging pattern and good sealing quality, thus improving the product grade. No cutting and sealing, the bag can be recycled. It does not waste the bag.
It is convenient to operate, and advanced PLC plus pod (touch screen) electrical control system is adopted. The man-machine interface is friendly and easy to operate. The angle and time of pneumatic components can be adjusted automatically.
Sealing temperature monitoring function, if the heating pipe or electric couple is damaged, it will be displayed in the touch screen to alarm.
External vacuum pump.
Model

APKRL-GD-ZK130J

APKRL-GD-ZK160J

APKRL-GD-ZK200J

Working Process

1.  On Bags 2、Opening 3、Cutting 4. Adding liquid 5. Reserving 6. Reserving 7. Crossing bag 8. Reserving → (vacuum)

1. Connect the tape 2. Close the cover 3. Primary vacuum 4. Secondary vacuum 5. Tertiary vacuum 6. Fourth vacuum 7. Seal 8. Seal cold cut 9. Vent 10. Open the cover and take out the bag

Sealing style

Instant heating sealing and instant cold cutting after sealing to ensure beautiful sealing

Packing speed

35~60 Bags/min(By Product Characteristics)

Packaging Materials

Aluminum foil bags, paper bags, nylon bags and other film coated bags

Packaging specifications

W:50mm-130mm L:80mm-200mm

W:80mm-160mm L:80mm-210mm

W:130-200mm L:≤300mm

Total Power

5.5KW

Drive power

380V 50HZ

Overall Dimensions

2100mmx1400mmx1600mm(L*W*H)not include lifter

2420*1700*1800mm

Weight

2.2T

Use environment

Room temperature 10-40 ℃, 30-90% RH, no dew, no corrosive gas, no dust and other harsh environment
                                                   Get in touch with an expert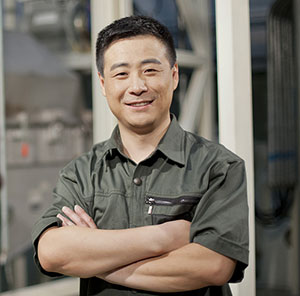 We´re looking forward to find the suitable solution for your product. Please contact:
Andrew Yang
Engineer Director
Phone: +86 189 7157 0951
Premade Pouch Filling Machine Related Products
Premade Pouch Filling Machine Related Posts
Premade Pouch Filling Machine Related Videos