APKRL200-G Multihead Weigher Premade Pouch Filling Machine
Dosing system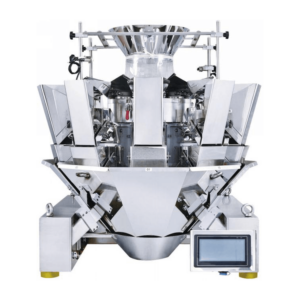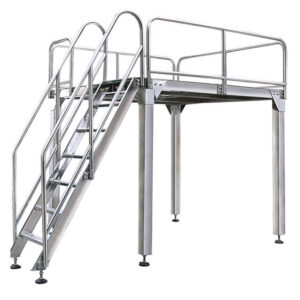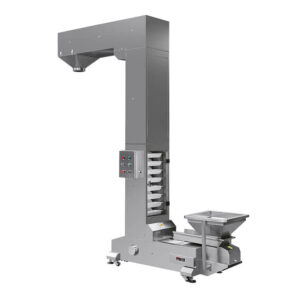 1. Multihead Weigher                                                   2. Z Conveyer                                                                      3. Working Platform
Aipak APKRL200-G Mulyihead weighter premade pouch filling machine consists to the bag automatic packaging machines,intelligent combination weighter,bucket elevator,working platforms,support form,mainly applicable to a variety of granular,bar/irregular lump materials,such as puffed food,snack food,raisins,red dates,melon seeds,almonds,pine nuts,candy,jelly,frozen food,pet food and other materials aoto complete feeding,take the bag,play yards,open the bag,quantitative,filling,sealing,output of finished packaging.
Model: RL8-200; Pouch width: 80-200mm; Pouch Height: ≤350mm; Speed: 20-60pouches/min;
Model: RL8-250; Pouch width: 140-260mm; Pouch Height: ≤350mm; Speed: 20-50pouches/min;
Model: RL8-300; Pouch width: 200-310mm; Pouch Height: ≤450mm; Speed: 20-40pouches/min;



Easy to operate, SIEMENS PLC and Touch Screen control system.
Stainless steel housing, parts in contact with the product and bags comply with GMP requirements, guarantee hygiene and food safety.
Includes Japanese Dry Type vacuum pump for an ideal vacuum suction of the pouch pick up and opening, reliable, low noise and low maintenance.
Automatic control: non-filled /not sealed/no pouch or in case of pouch opening errors, the pouch can be used again.
Easy changeover for different pouch sizes. The gripper width can be adjusted automatically from the touch screen panel.
Wide range of usable packing materials, suitable for multi-layer compound, Aluminum foil, laminating film, Paper laminating film etc.
Model

APKRL200-G

APKRL260-G

APKRL320-G

Pouch pattern

Laminated film PP/PE Foil

Bag Size

W:80~200mm

L:≤100-350mm

W:140~260mm

L:≤350/450mm

W:180~320mm

L:≤450mm

Filling Scope

10-1500g

10-1500g

10-1500g

Packing Speed

10~70bags/min

10~55bags/min

10~45bags/min

Total Power

5KW

Voltage

380v 3phase 50Hz

Weight Accuracy

≤±1%

≤±1%

≤±1%

Compressed Air Consumption

0.6m3/min(Compressed air provided by the user)

Compressed Air Consumption)
                                                   Get in touch with an expert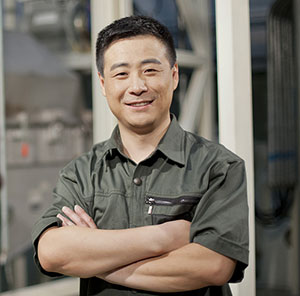 We´re looking forward to find the suitable solution for your product. Please contact:
Andrew Yang
Engineer Director
Phone: +86 189 7157 0951
Premade Pouch Filling Machine Related Products
Premade Pouch Filling Machine Related Posts
Premade Pouch Filling Machine Related Videos