How To Keep Gummies From Sticking Together During Manufacuring?
Ever known that your gummies are weeping or slowly melting away to death? This might happen if not taken proper care of certain factors during manufacturing. In fact it might even be so that your gummies stick due to any problem arising during their storage or transportation.
Gummies are one of the joys of life. These bright, colorful, bear shaped gummies are hard to resist. Their taste is magical, with one getting lost in its world of delicious flavor.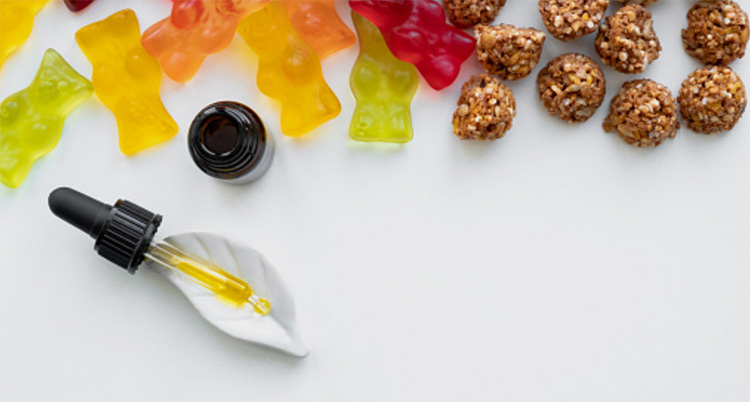 So how can we protect these cute little magical creatures from sticking together and spoiling our happiness? Are there any ways to prevent this and ensure that we get to enjoy the same relishing experience we crave?
In order to answer these questions, we will be discussing all queries that might worry you about gummies getting sticky and hindering manufacturing operations.
Let's read without further delay.
Add a header to begin generating the table of contents
1.WHAT EXACTLY GUMMIES ARE?
The fruit flavored, sweet, chewy, and enticing gummies that exactly look like animal inspired shapes i.e. bears. It has demonstrated a somewhat interesting historical background. Generally, it was reported that 'Hans Riegel', a German confectioner revolutionized the world of sweetness by introducing them in 1922.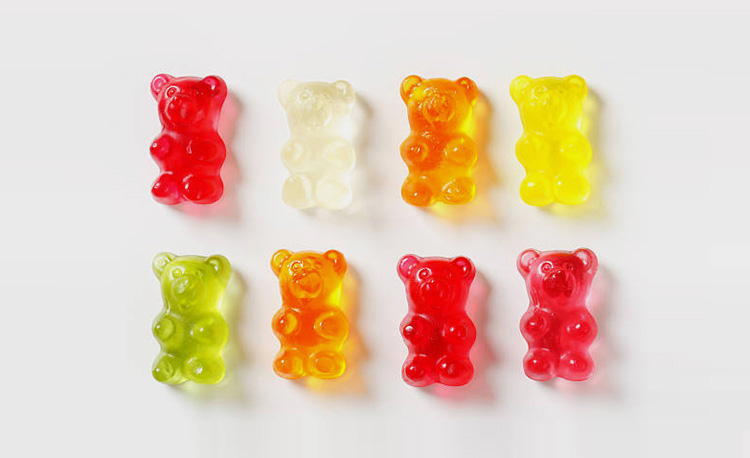 In fact, Haribo also got its name as an acronym for Hans Riegel and Bonn (German Town). From the very first, it was prepared using Gum Arabic, an ingredient that originated in the Middle East and was created by combining it with an acacia tree.
Today, the real intention of Riegel has been surpassed and reached beyond innumerable shapes of candies. The classic gummies in every store's shelf are Haribo, Black Forest, Albanese, and Brach's and are available in various shapes, e.g., fruits, animals, toys, etc.,
Moreover, many children's vitamin manufacturers have also implemented this idea alluring children to consume dietary supplements routinely otherwise they avoid them.
2.WHY GUMMIES STICKING TOGETHER DURING MANUFACTURING?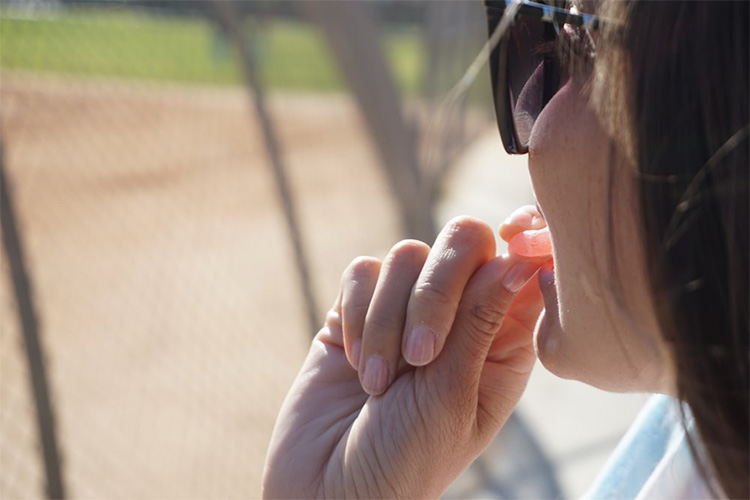 Foremost, gummies form using a sophisticated formulation approach mainly based on natural ingredients with an amalgam of various active ingredients. In all cases, these gummies are favored by people of all age groups showing a broad market size.  Nowadays, instead of gum Arabic modern gelling agents like gelatin, pectin, carrageenan, etc. are used as a prime ingredient of gummies.
They have the ability to create chewiness and rubbery texture when manufactured using the right parameters.
But, most often the chewiness is transformed into unwanted stickiness. Indeed, this is an unwanted situation. There are some possible reasons for gummies' stickiness during manufacturing. Such as: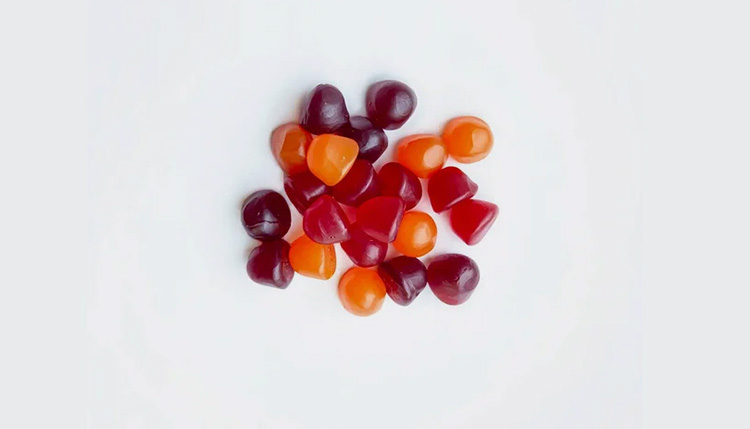 REASON 1: HIGH WATER ACTIVITY LEVELS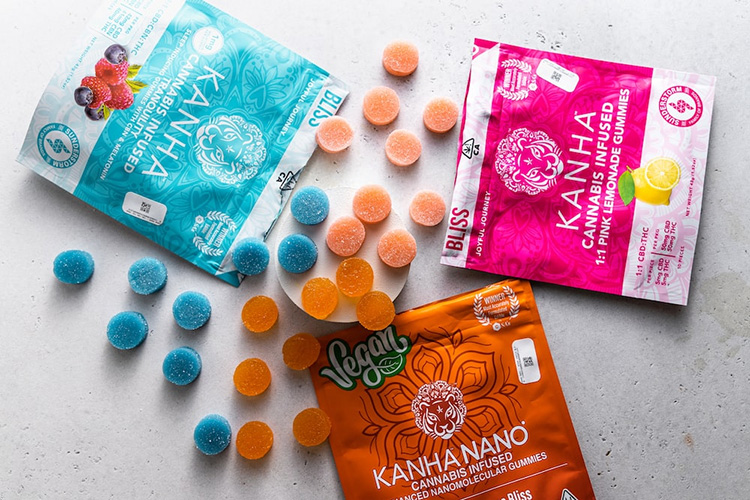 This is a primary and major reason that has a powerful impact on the gummy's sticky nature. It affects the entire texture of a gummy product. It is measured as aW using a water activity meter.
A high-water content creates a more strong bond with the molecules of gelatin/pectin or drier substances used in the gummy formulation. This might result in a highly wetty consistency and slippery texture.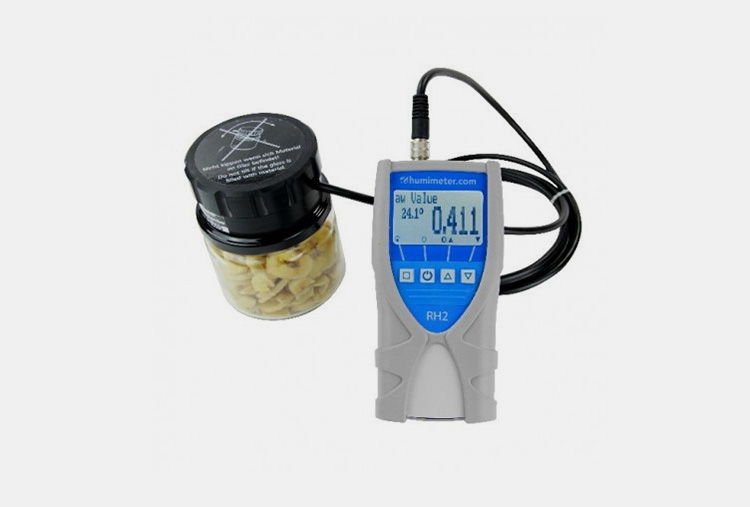 REASON 2: INAPPROPRIATE FORMULATION RATIO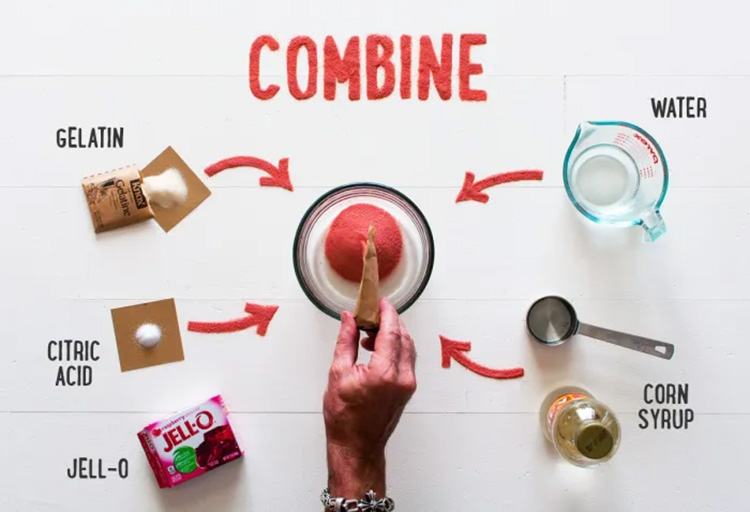 Number
Composition
Amount (Percentage)
1
Gelatin
5
Water
20
Agave syrup
9-12
Glucose
30-40
Fruit Extract
0.2
Apple acid
0.6
A Basic Formulation Ratio of Gelatin Gummies Ingredients
Number
Composition
Amount (Percentage)
2
Pectin
1.3-1.7
Water
20-25
Agave syrup
9-12
Glucose
36-40
Sucrose
4-6
Fruit Extract
0.2
Apple acid
0.6
A Basic Formulation Ratio of Pectin Gummies Ingredients
The above mentioned formulation is accepted globally for manufacturing gummy batches. Sweeteners such as sugar, and syrups are the entities that promote stickiness if added excessively during cooking.
The nature of gummies is dry; which means they have the ability to absorb sweeteners and become stickier. This ultimately each molecule to bond strongly prior to being packed.
If sweeteners are blamed then readjustment is required; we've discussed this later in this article. Moreover, many other ingredients mixing, temperature, and setting of pre-heating kettle or storage tank can also aggravate the problem.
However, the non-gelatin substance that is required for the gummy base could also lead to cause stickier consistency.
There is a common gelling agent substitute like pectin that shows a somewhat different melting point. therefore heat intensity could also be the reason for a sticky environment.
REASON 3: GUMMIES HUMIDITY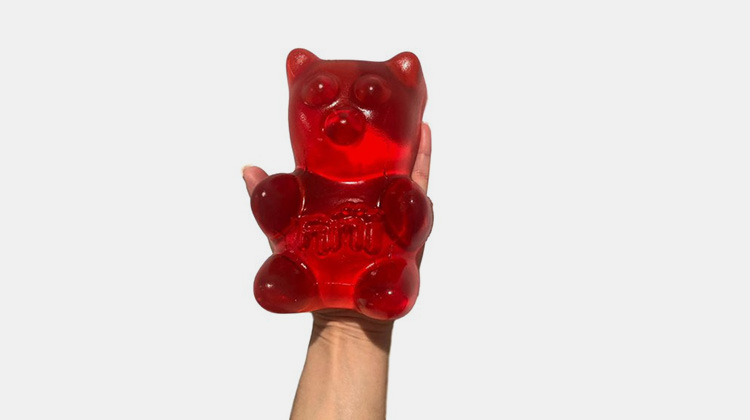 During the production process, the gummies must be kept in a cool and dry place where humidity can not interrupts the product. If the manufacturing lab/place is too humid it can lead to affect the consistency of gummies due to moisture penetration. Moreover, if they are stored in a container, with time gummies tend to stick together.
REASON 4: HIGH TEMPERATURE ENVIRONMENTS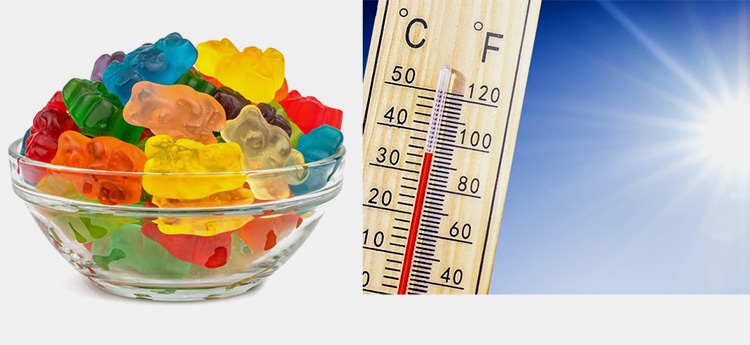 You must know a very high temperature is always unfavorable when it comes to manufacturing eatable. Because it can destabilize the product and affect the quality of gummies over time.
If the temperature is high it tends to melt the ingredients, therefore a strong bonding between gummies can not be achieved. Moreover, during the packaging process, a high temperature promotes stickiness which affects the packaging quality and brand value.
REASON 5: IMPROPER PACKAGING EQUIPMENT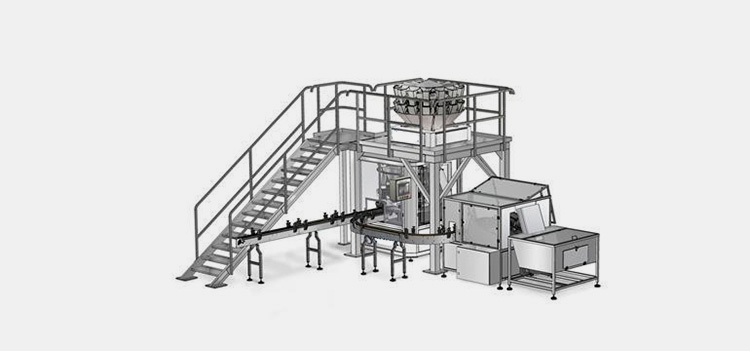 Packaging machine has significant impacts on gummy bear stickiness texture. During packaging high temperature of heating bars or improper sealing could affect its quality. Improper sealing can melt the gummies by emitting high heat, whereas the entrance of moisture breaches the inside of the pouches causing them to stick.
REASON 6: PROPER STORAGE MEDIUM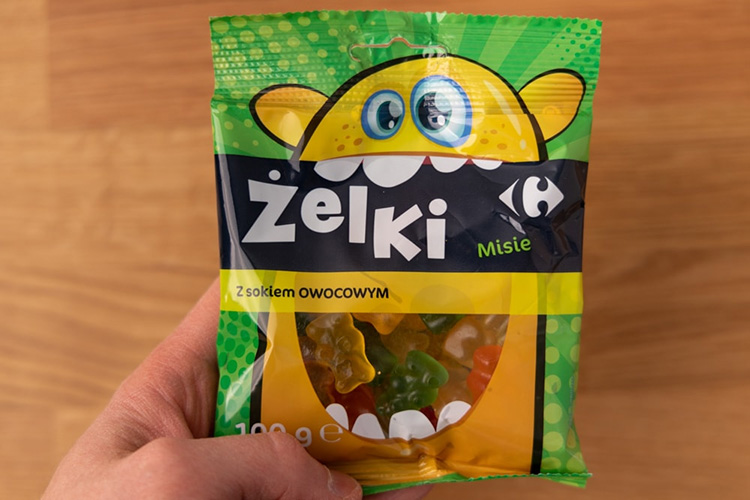 Storage is also a considerable factor that is enlightened during manufacturing. Soft and flexible packaging material can aggravate stickiness, i.e. in a large production batch, the units of packaging material stacked on one another could generate stress of its weight on the one that is set at the bottom.   This could result in gummies sticking together due to high compressibility.
3.HOW TO KEEP GUMMIES STICKING TOGETHER DURING MANUFACTURING?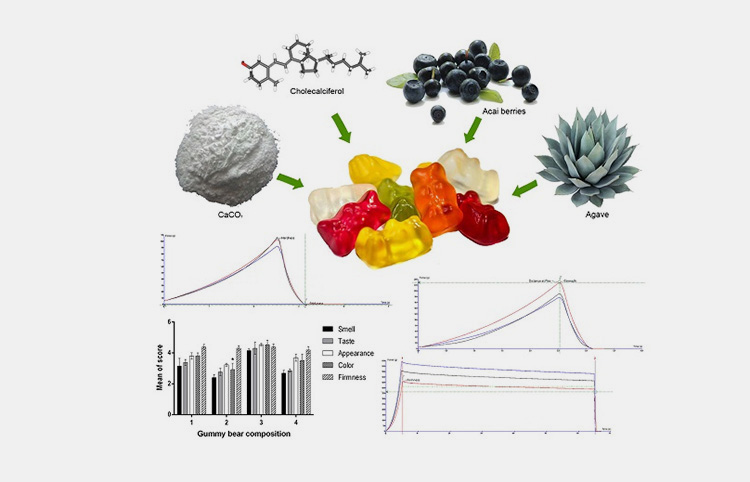 Here are some tips by which you can prevent gummies from creating a sticky mess.
TIP 1: USE SUGAR ALTERNATIVE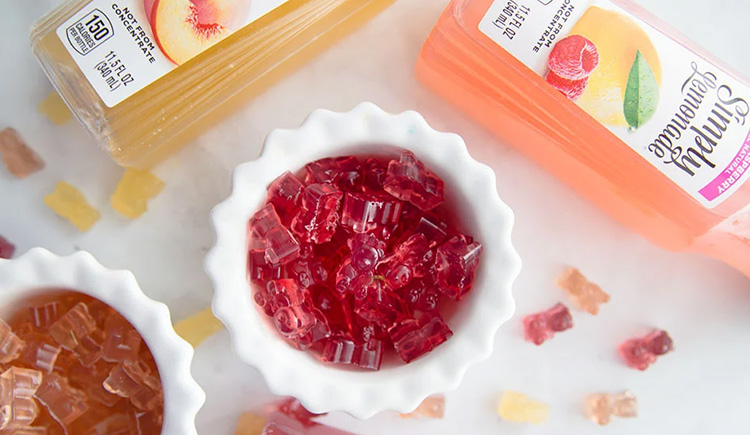 Excess levels of reducing sugars such as sucrose in gummies lead to weeping and stickiness. Similarly, fructose and inverted sugars are hygroscopic and thus contribute to clumping.
Using sugar alternatives such as aspartame, Xylitol, mannitol, maltitol, or maltose syrup instead of reducing sugars in the formulation is the best way for preventing the stickiness of gummies.
TIP 2: PROPER SETTING OF GELATIN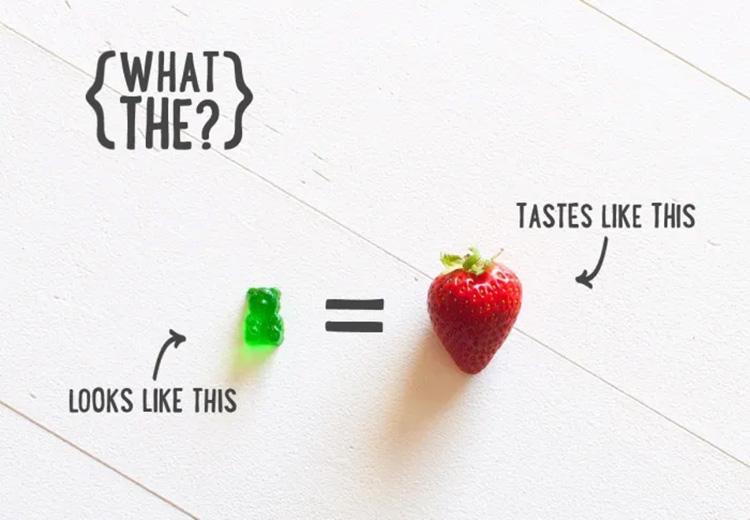 Gelatin degradation is another major reason for the sweating and clumping of gummies. To remedy this problem, it is advised to forgo the use of ripe fruits such as kiwi, pineapple, and papaya with gelatin.
These fruits have protease enzyme that breaks down protein in gelatin and lowers their gelling properties thus leading to the sticking of gummies.
TIP 3: SWITCH TO PECTIN
Since the melting temperature of gelatin is about 86°F hence it melts more instantaneously at hot temperatures. The addition of 0.5% pectin with 6.5% gelatin in the gummy formulation will increase the re-melting temperature by 20° F, exceeding it from 86°F to 104°F.
Moreover, substituting gelatin with pectin will result in lower clumping and stickiness of gummies during shipment since the melting temperature of pectin is about 189°F.
TIP 4: USE CORNSTARCH COATING

Sprinkling a little dusting of cornstarch after gummy bear molding can solve the problem of stickiness. Layering gummies with powdered cornstarch prevent them from absorbing moisture consequently decreasing their clumping and sticking.
TIP 5: APPLY CARNAUBA WAX POLISHING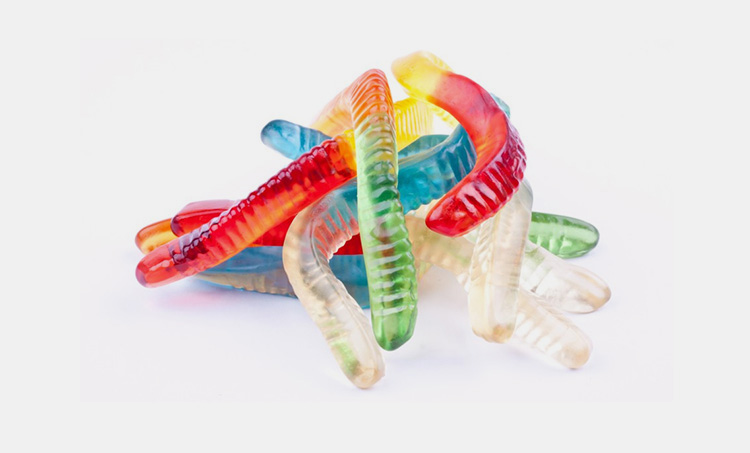 Polishing agents including carnauba wax around 2%, mineral, and vegetable oils, and medium chain fats used for coating the exterior of gummies aid in reducing the sticking and sweating of gummies.
TIP 6: USE A CONTROLLED TEMPERATURE ENVIRONMENT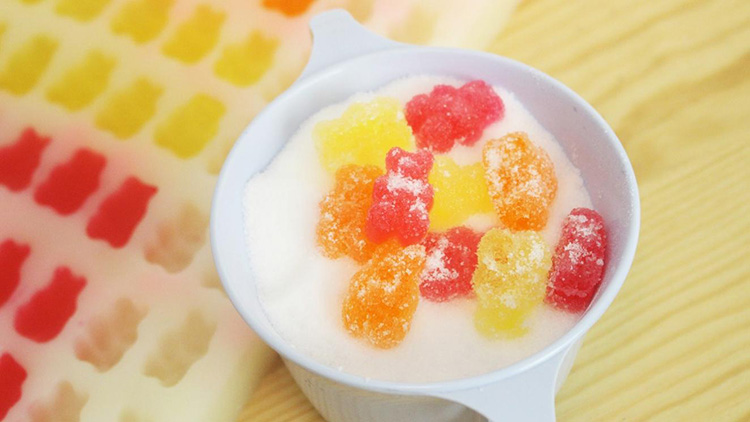 Always remember, your production area must be airy and cooled when storing gummies. It helps in the proper solidification of the product and avoids the formation of sticky textured gummies.
TIP 7: AVOID MOISTURE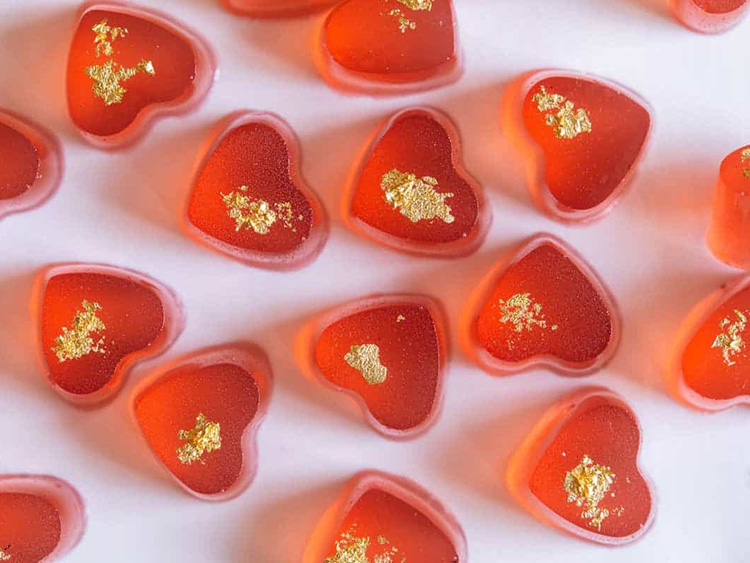 Moisture is the most unwanted enemy of gummies as it penetrates into them to cause slippery consistency. Nowadays AHU section is already installed in modern equipment that ensures control of humid environments during production.
TIP 8: USE AIRTIGHT PACKAGING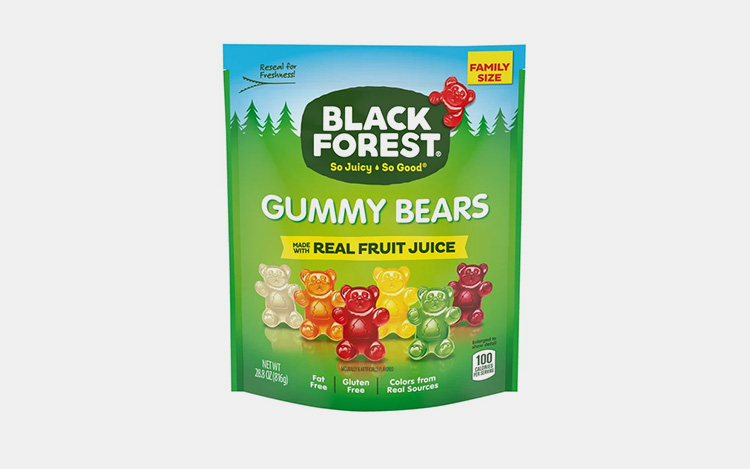 For avoiding the issues of a gummy bear sticking during transportation and distribution, use airtight or air-blocking packaging which is hermetically sealed. This provides a barrier against incoming air.
Glass bottles and jars are highly recommended for packaging gummies as glass is impermeable to air and moisture.
TIP 9: AVOID GUMMIES STACKING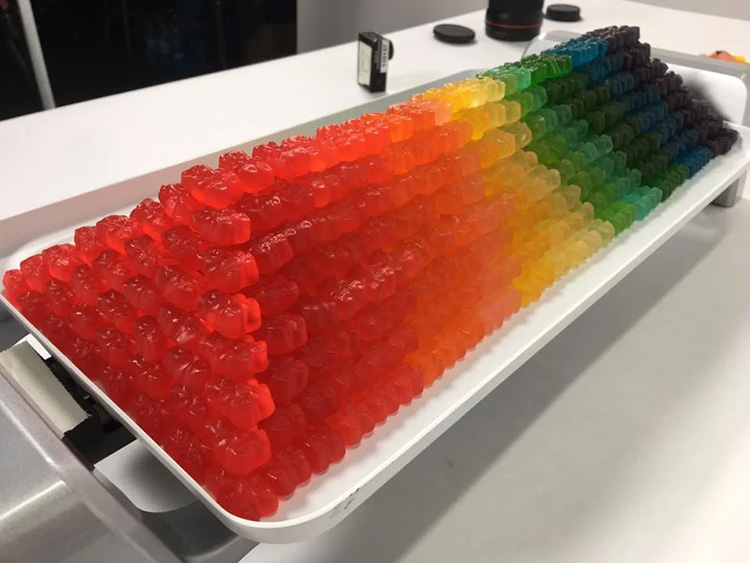 it is recommended to use proper machines to avoid stacking. For this, gummy counters, and gummy packaging machines must be added to the production line. It helps in intricate packaging procedures hence minimizing the chances of product compression or stickiness.
TIP 10:  CONTROLLING WATER LEVEL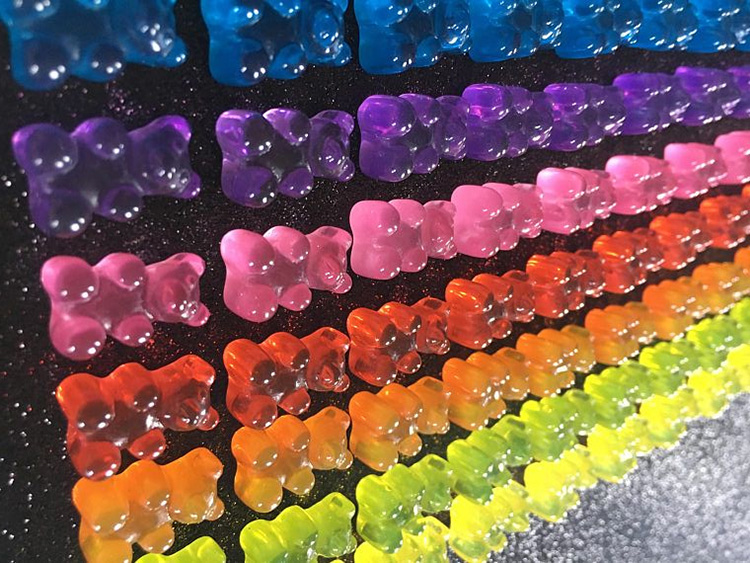 It is recommended to maintain the required water ratio when producing gummies. As we discussed high water molecules interact with gummies and promote stickiness with packaging.
An AW meter which is a handheld device helps in ensuring you 100% results in a few minutes only.
This step is necessary to perform as this could save the entire batch. That's why the quality control department estimates the presence of water content before it is packed in its finished form.
Conclusion
In 'How to keep Gummies from Sticking During Manufacturing' article; we concluded that the proper ratio of raw ingredients, heat, and water content can help in controlling unwanted gummies stickiness. For more information, we recommend, contact the Aipak Pharmaceutical Equipment team for procurement and consultation on how your gummies production can get revolutionized.
Don't forget to share this post!
Gummy Making Machine Related Posts
Gummy Making Machine Related Products
Gummy Making Machine Related Videos
CONTACT US
Tell us your raw material and project budget to get quotations within 24 hours.
WhatsApp Us: +86 189 7157 0951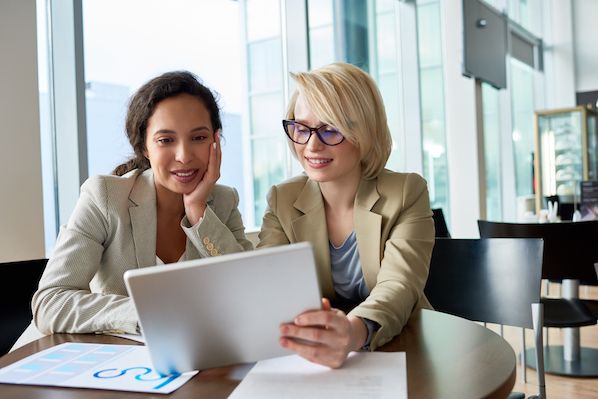 Want the best price & newest pharmaceutical machinery buying guide,tips and trends sent straightly to your box?Sign up for Aipak's monthly newsletter,we're free for your consultation and Offer you the most suitable solutions!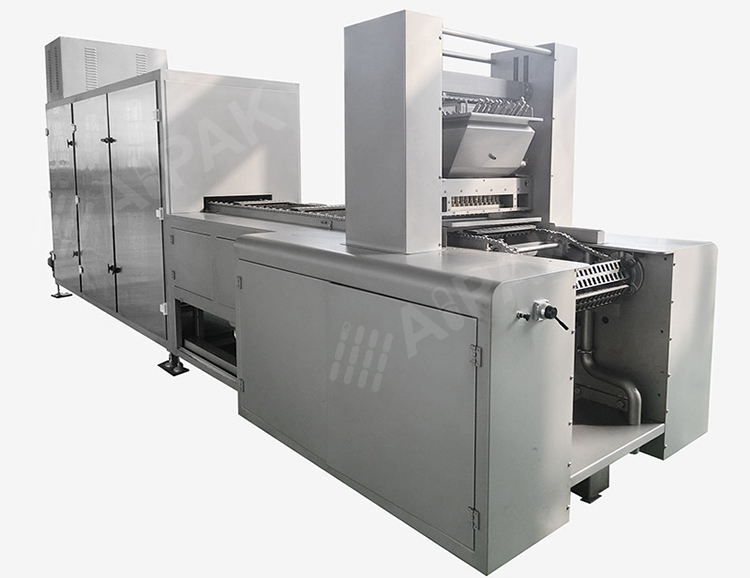 Tell us your material or budget, we'll reply you ASAP within 24 hours