How To Manufacture Hair, Skin and Nails Gummies?
Adding nutritional gummies into your beauty routine regime can add essential nutrients that boost a vibrant look to your hair, skin, and nails.
Therefore, the demand for beauty gummies has steadily grown today without showing any harmful effects. Moreover, they're already designed in a way where you can get the right nutrients in an optimum dose that enhances the overall dimension of your health.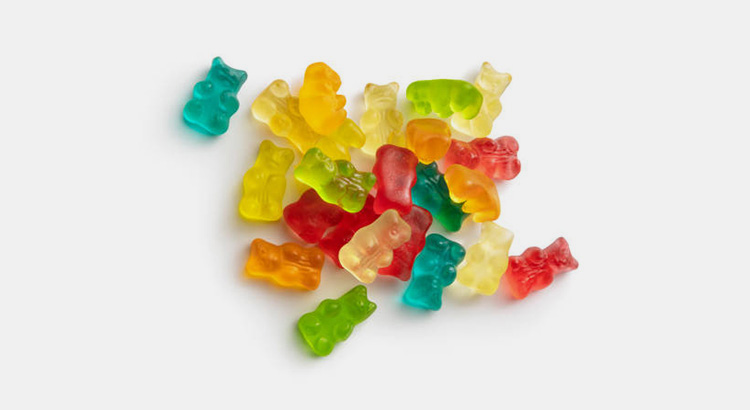 'How to manufacture hair, skin and nail gummies' is all about A to Z information relevant to its preparation and packaging. Once you learn it; we hope you can build up a good reputation in the manufacturing field.
Add a header to begin generating the table of contents
1.What are Hair, Skin and Nails Gummies?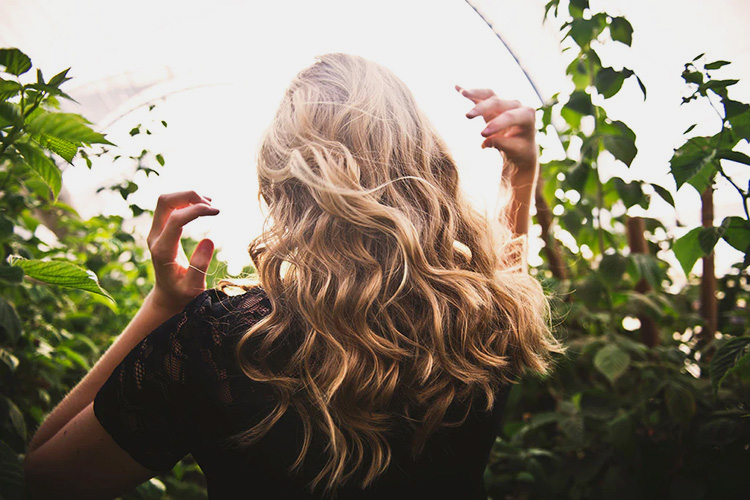 Making nutritional gummies like candies aren't a new thing. Hair, skin, and nails gummies got popularity in 1960s when it was introducing as chewable vitamins for kids. As they were manufactured in such a way it tasted like mild candies, so children were way too fascinated towards these supplements. Additionally, offering a tastier solution for parents who wanted to supplement their children's food.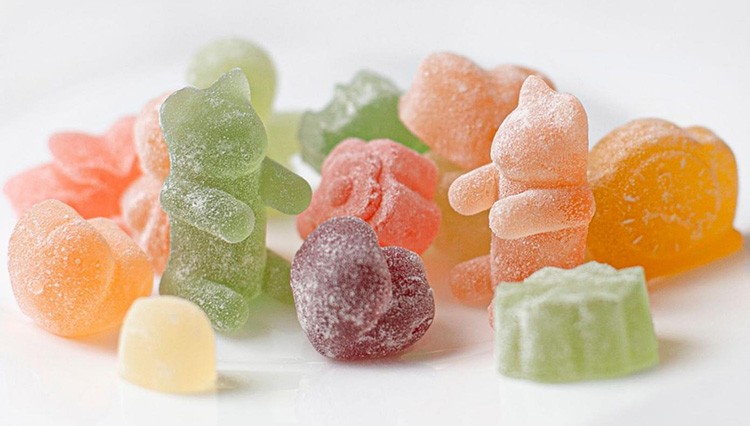 This special way to supplement your child or adult comes in various vibrant colors, flavors, and shapes. Also, these are recommended to those people who are not able to consume pills, tablets, or capsules. Today hair, skin and nails gummies demonstrate increased market value even though they are manufactured as vegan, sugar-free as well as gluten free formulation.
By taking these supplements you can improve your hair, skin and nail's health effectively. That's why these are suggested to be prescribed for those individuals who're suffering from nutritional deficiencies or raising children.
2.Why it is Important?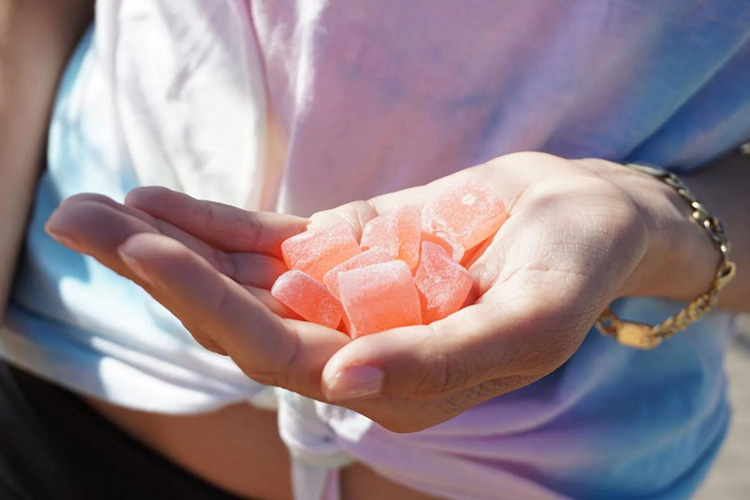 Manufacturing Hair, Skin, and Nails Gummies are very important in order to attain well-being. Mentioned below are certain benefits offered by manufacturing them.
An Enticing Solution For Health Hair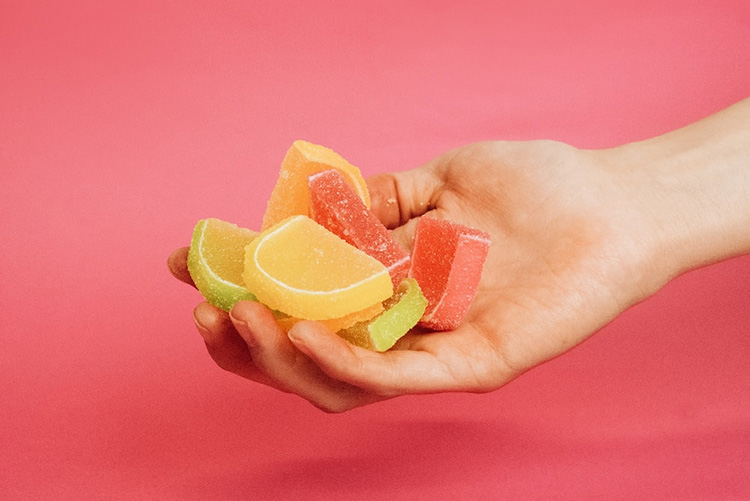 Up till now, understanding role of 'biotin' an active ingredient is used in the following gummies still lacking. Although, it is relatable that taking biotin can direct mimics Keratin which is a fibrous protein that helps in stimulating hair follicles and overall hair health.
For Glowing Skin & Strengthen your Nails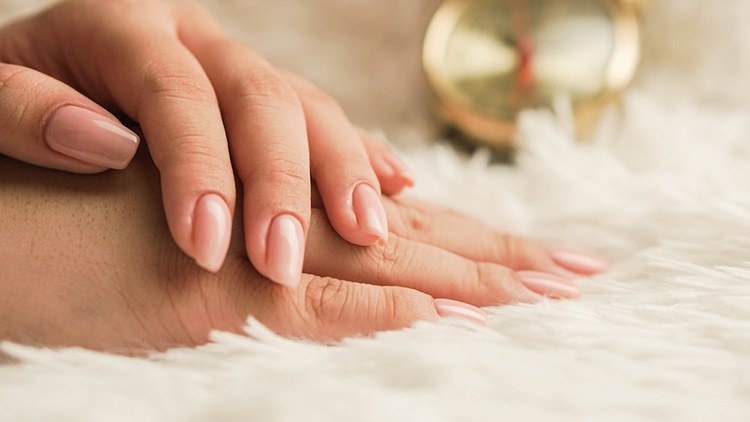 Manufacturing gummies supplement is essential in boosting cellular proliferation and development. Hence, it is recommended for everyone to sustain vitality and elasticity of skin membrane.
Easy to Chew- Easy to Disintegrate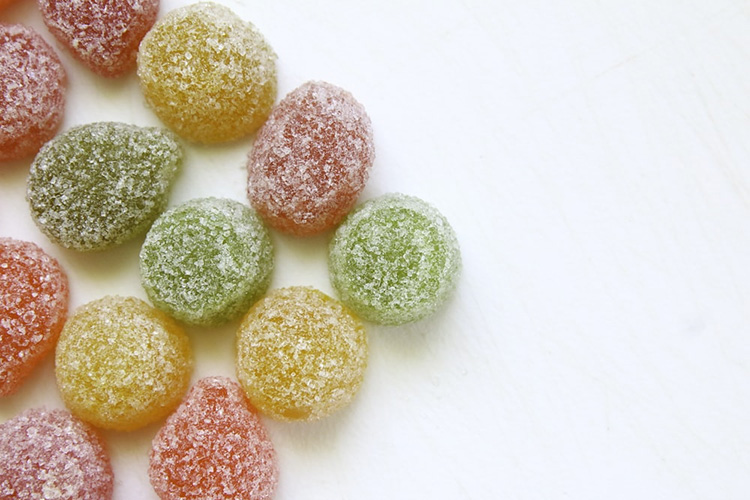 The manufactured gummies in supplement form are not only easy to chew but its active ingredients helping you in breakdown of carbohydrate, protein, and fats.
For Overall Growth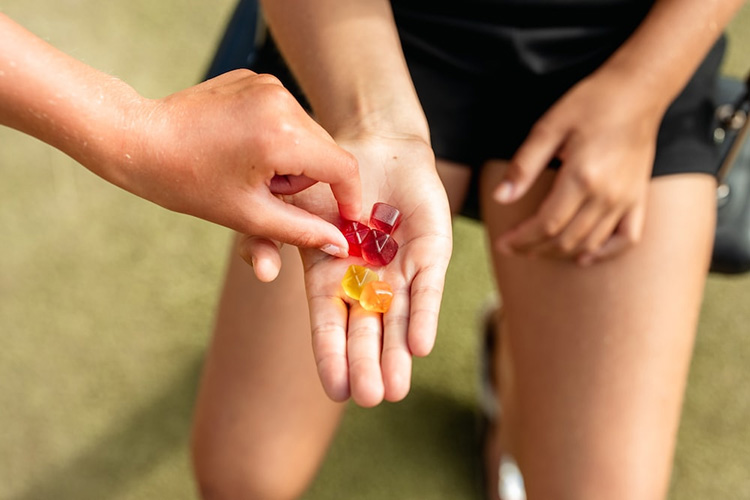 Manufacturing hair, skin and nails gummies are in demand required from embryo to lactating mothers, and adulthood.
Replenishes Your Body with Energy Requirements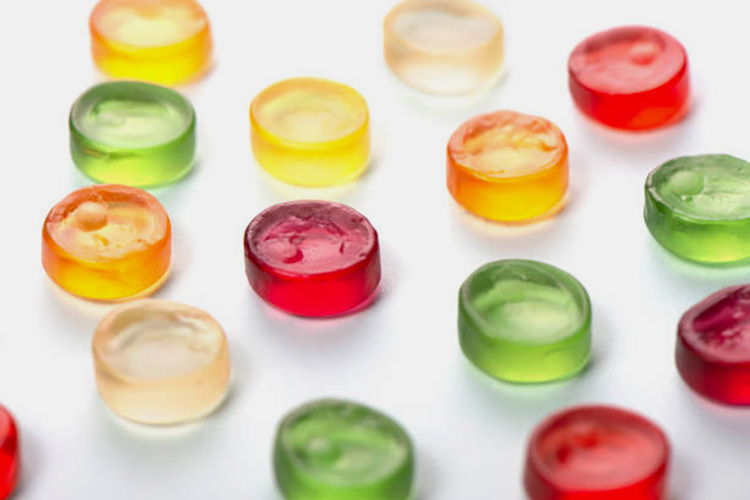 As a member of nutritional family, gummies supplement are also known as a sweetest life sustainer. If your body is facing lethargy and deficiency; it ultimately affect your skin, causing hair fall and brittle nails. The nutritional gummies make your overall functionality in better form, and it is advisable to consume in daily recommended requirement.
3.What Are the Ingredients Of Hair, Skin, And Nails Gummies?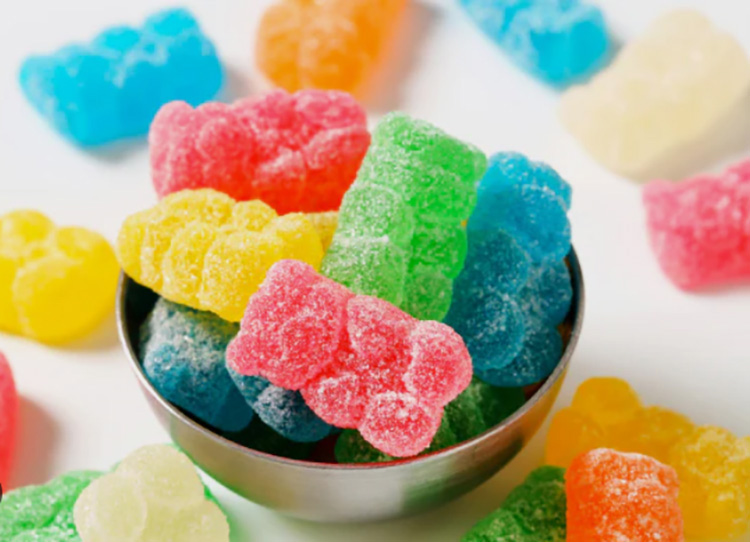 Base of hair, skin and nail gummies is formulated using various set for ingredients. These ingredients provide desire texture, consistency, softness, flavor, and smell to resultant products. There are two different types of ingredients in hair, nail, and skin gummies.
Conventional or Standard Ingredients
Active Ingredients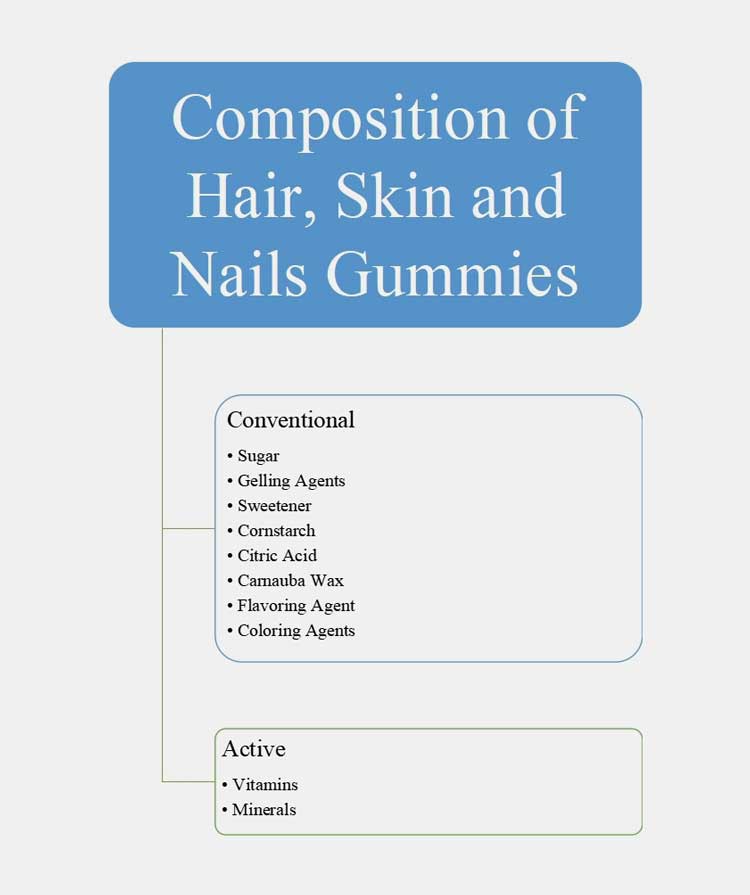 CONVENTIONAL INGREDIENTS
This ingredient class of hair, skin, and nails gummies include:
Sugar
Sucrose or table sugar is used for providing characteristic sweetness to hair, skin and nails gummies. These sugars are extracted using sugar beet or sugar cane juice.
Gelling Agents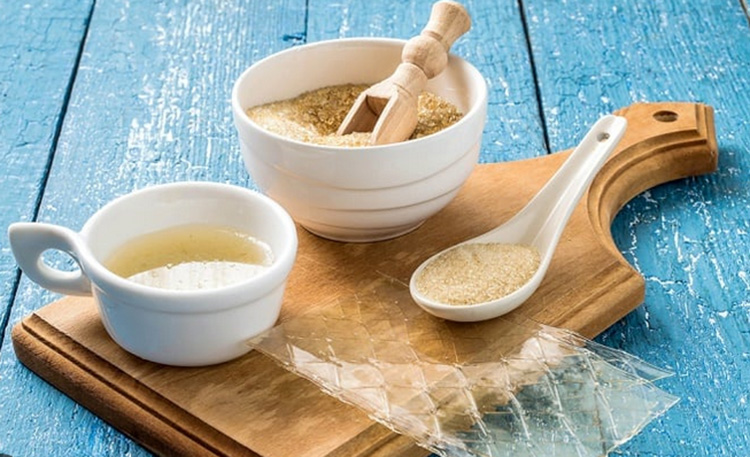 They are used for boosting stability and improving texture of hair, skin and nails gummies. Two most common gelling agents are:
Gelatin
It is manufactured using animal materials such as skin, bone, tissues and ligaments.is It used as thickening agent and emulsifier in gummy base. Chewy, firm, and elastic texture of hair, skin and nails gummies is due to gelatin.
Pectin
It is plant-based alternative for gelatin and is mostly used in vegan, halal or kosher hair, skin and nails gummies. It is excellent material since it has higher melting temperature around 108°C than gelatin.
Sweetener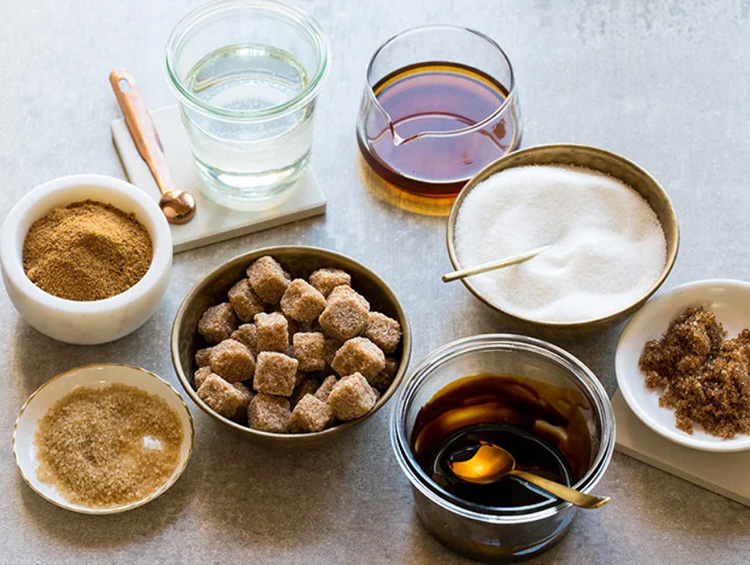 Natural and artificial sweetener are usually incorporated in hair, skin and nails gummies formulation for providing sweet flavor to otherwise flavorless gelling agents. Sorbitol, mannitol, dextrose, tapioca syrup, glucose syrup is usually used for manufacturing sugar-free hair, skin and nails gummies.
Cornstarch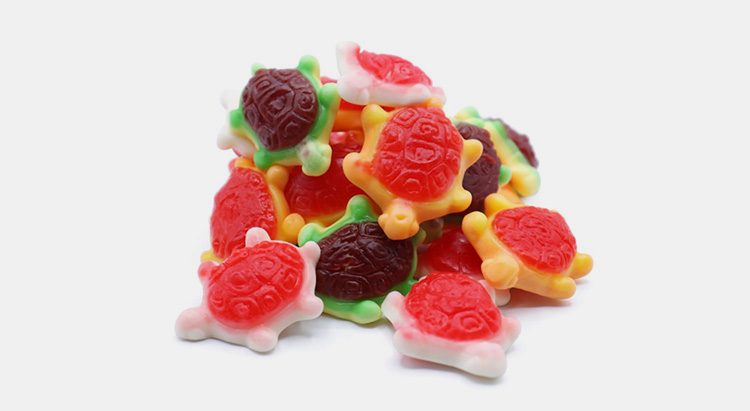 It is derived from corn kernel and is used both as thickening agent in hair, skin and nails gummies and to also minimize their stickiness.
Citric Acid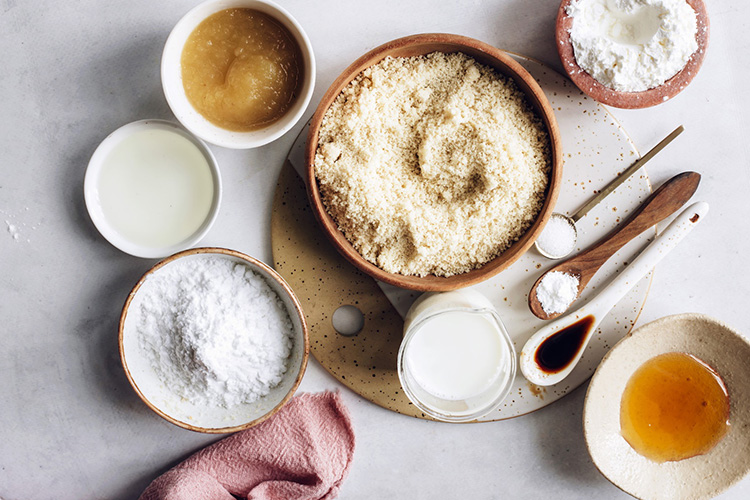 It is extracted from lemon or orange juice usually added for preventing microbial contamination and for improving tartness.
Carnauba Wax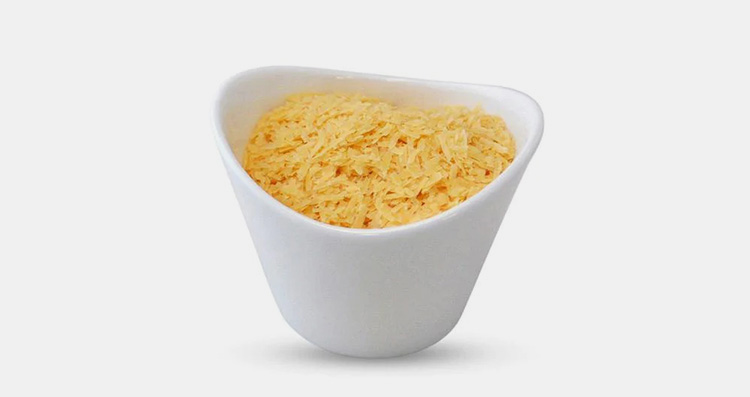 Coating of carnauba wax on hair, skin and nails gummies increase their glaze and shine. This wax is created from Brazilian palm trees.
Flavoring Agent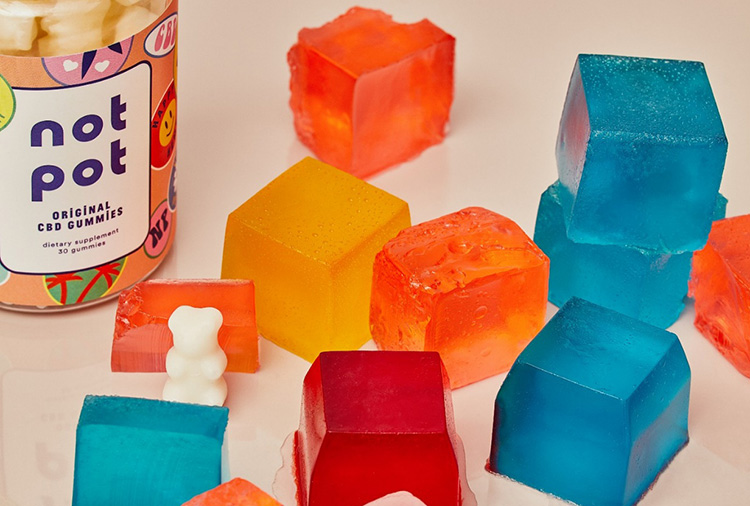 Natural flavors are obtained from fruit juices while artificial flavors include methyl anthranilate and ethyl caproate. These are added for improving taste of hair, skin and nails gummies.
Coloring Agents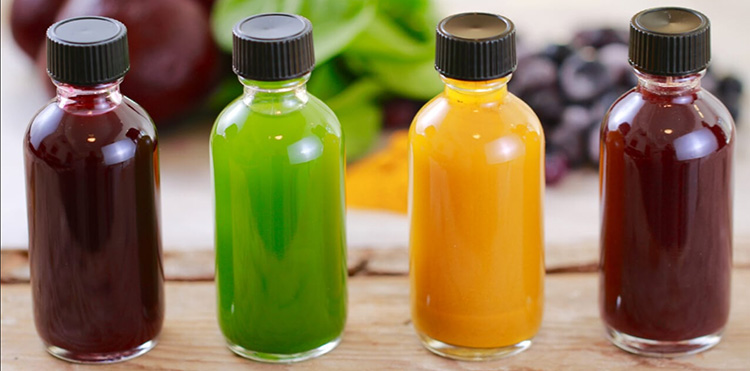 Different color dyes are mixed with gummy base for manufacturing hair, skin and nails gummies of desired colors.
ACTIVE INGREDIENTS
These include vitamins and minerals. Besides these, occasionally hair, skin and nails gummies also have collagen for increasing health of hair, skin, and nails.
Vitamins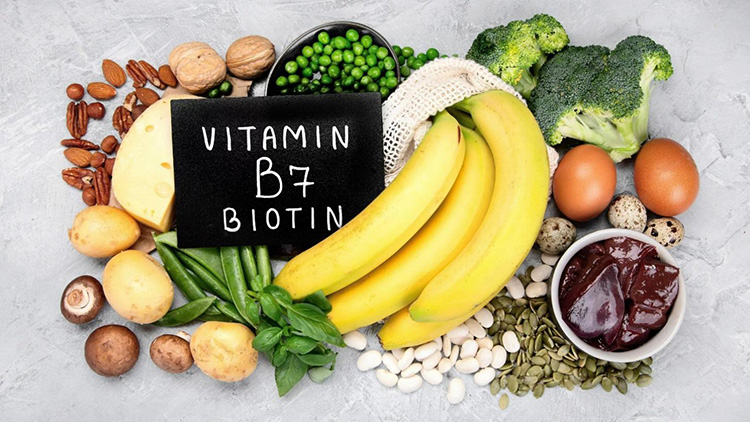 Biotin is the main vitamin present in hair, skin and nails gummies. It is B7 vitamin, reported to improve skin and hair growth. Other vitamins in hair, skin and nails gummies include A, B, C, D, and E.
Minerals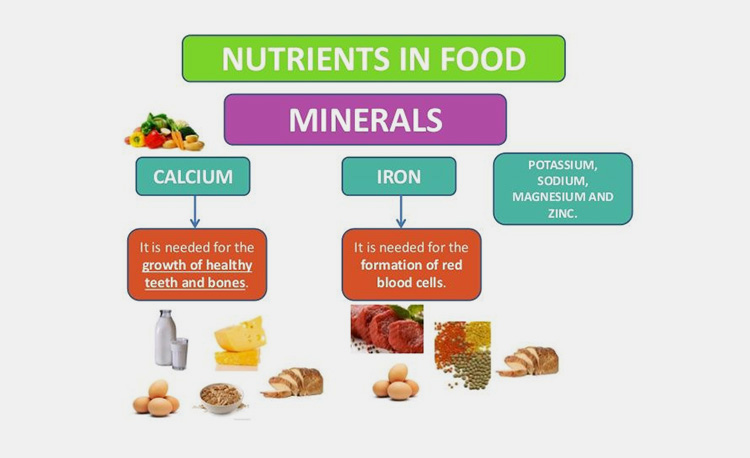 Zinc is main mineral in hair, skin and nails gummies. Sometimes these gummies also contain iodine.
4.How To Manufacture Hair Skin And Nails Gummies?
Hair, skin, and nail gummies are vitamin and supplement gummies that require special conditions and steps for their manufacturing. Some of these steps are discussed below: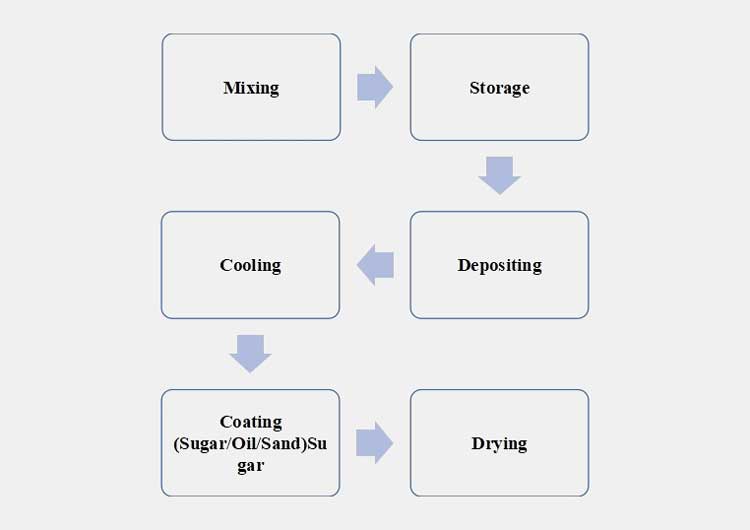 Mixing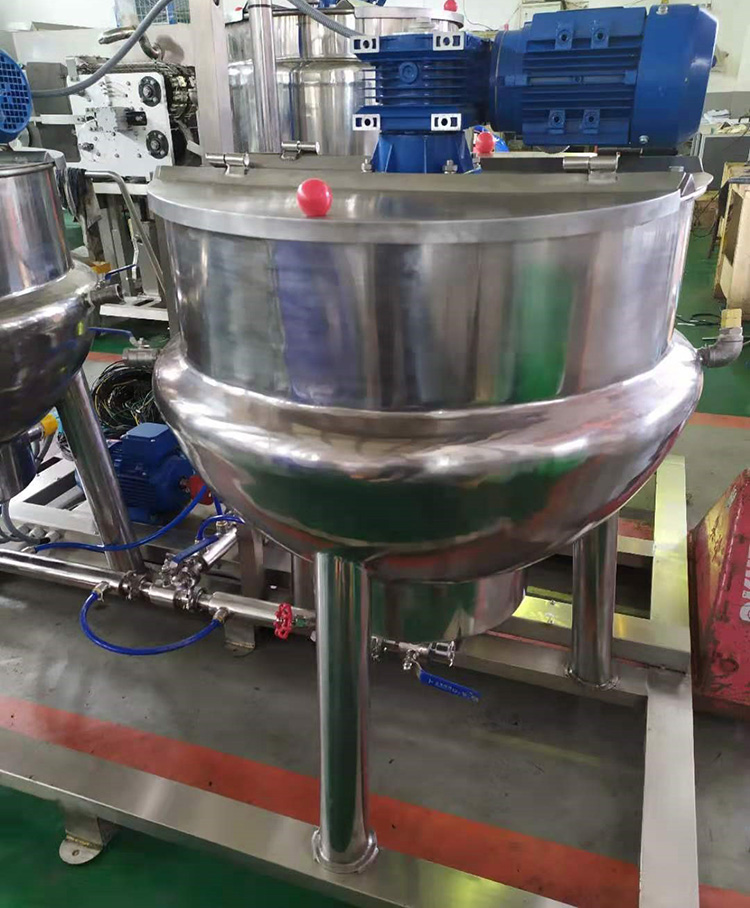 In first steps, both standard and active ingredients are measured and weigh in precise amount according to the need of formulation of hair, skin, and nail gummies.
The materials such as sugars are mixed in water and are heated at high temperature (>110°C). Afterwards, gelatin and pectin are added in this mixture. Pectin is added into mixture without cooling it but for gelatin addition, the temperature of mixture is first reduced to <50°C.
Next, additives such as colorants, flavoring agents, citric acid, and active ingredients such as vitamins and minerals are added and gently shimmered to obtain thick slurry gel like blend.
Storage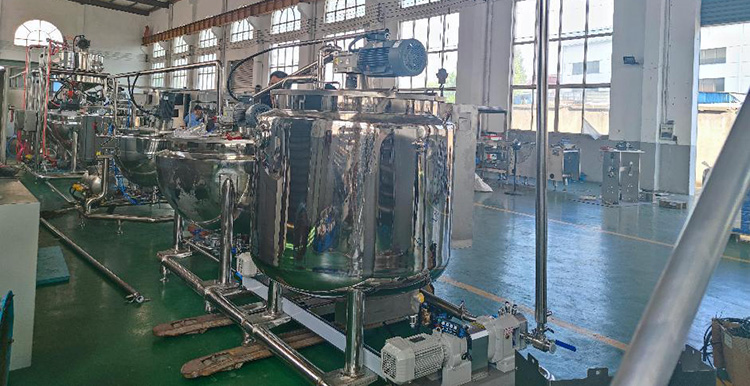 After mixing, the slurry is transferred to buffer tank by means of connecting transfer pipes for decrease temperature of gummy base for deposition. These tanks have reheating units for warming syrup if required.
Deposition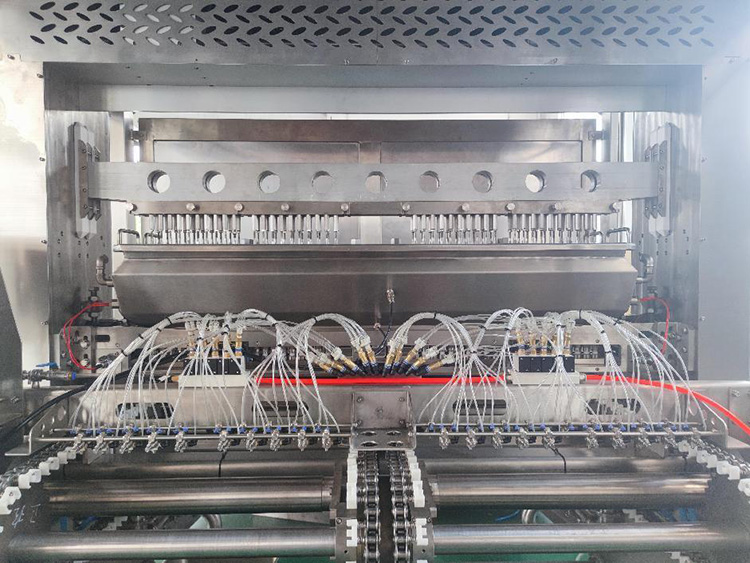 The gummy slurry from storage tank is transported to gummy depositor. Exact quantity of slurry is loaded in Teflon or aluminum molds using pneumatic systems.
Before deposition, the molds are coated with cornstarch and sprayed with oils to lower e sticking of gummies with base of mold.
Cooling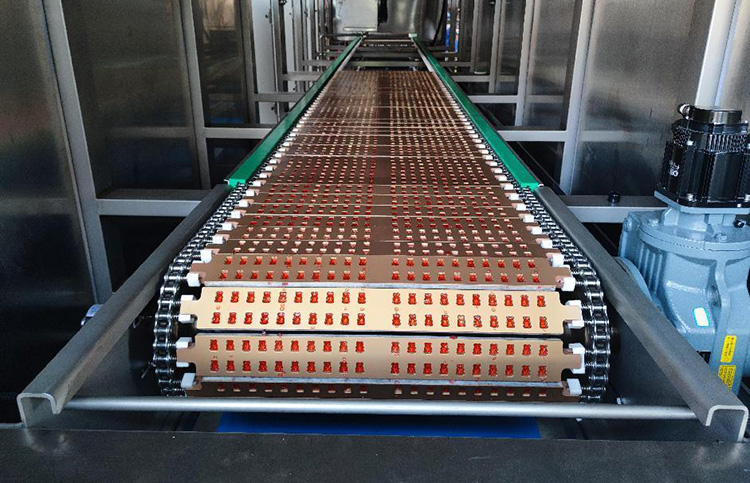 These molding units that carry hair, skin, and nails gummy slurry are then transferred to cooling tunnels. Chilled air is blown in these colling units for setting gummies and also for shaping them.
Demolding devices having thimbles is used to remove gummies from their molds.
Coating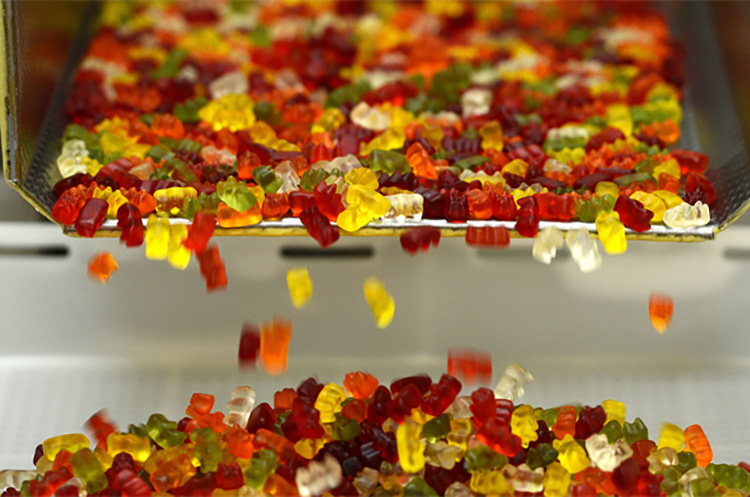 It is an optional step in which hair, nail, and skin gummies are loaded in drum tumbles and are coated with sugars, oils, cornstarch, beeswax, and sand for boosting appearance (color), fragrance, sheen, texture, mouth-feel and taste of these gummies.
Drying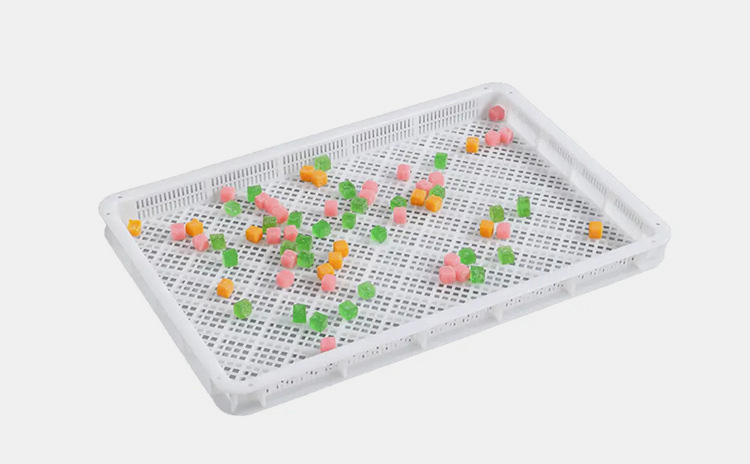 For evaporating excess coating solution from hair, nail, and skin gummies, these are stored in drying room for 8 to 10 hours. Compressed air at a temperature of 70°C is circulated to evaporate surplus material and air dry these gummies.
5.What Machines Are Involved In Manufacturing Of Hair Skin And Nails Gummies?
Hair, skin, and nail gummy machines are perfectly synchronized systems operated at specific conditions one after another to achieve ideal manufacturing output of hair skin and nails gummies. These machines are detail below for your understanding.
Mixing Tank for Ingredient Preparation
This is triple jacket equipment made with specialized heat resistant material that is employed for mixing and blending hair, skin, and nail gummies mixture. Stainless steel assembly of these machine assist in temperature resistance.
These equipments come with their PLC control, temperature sensor, and alarms for monitoring of temperature during mixing.
Colorant Flavor and Additives Mixer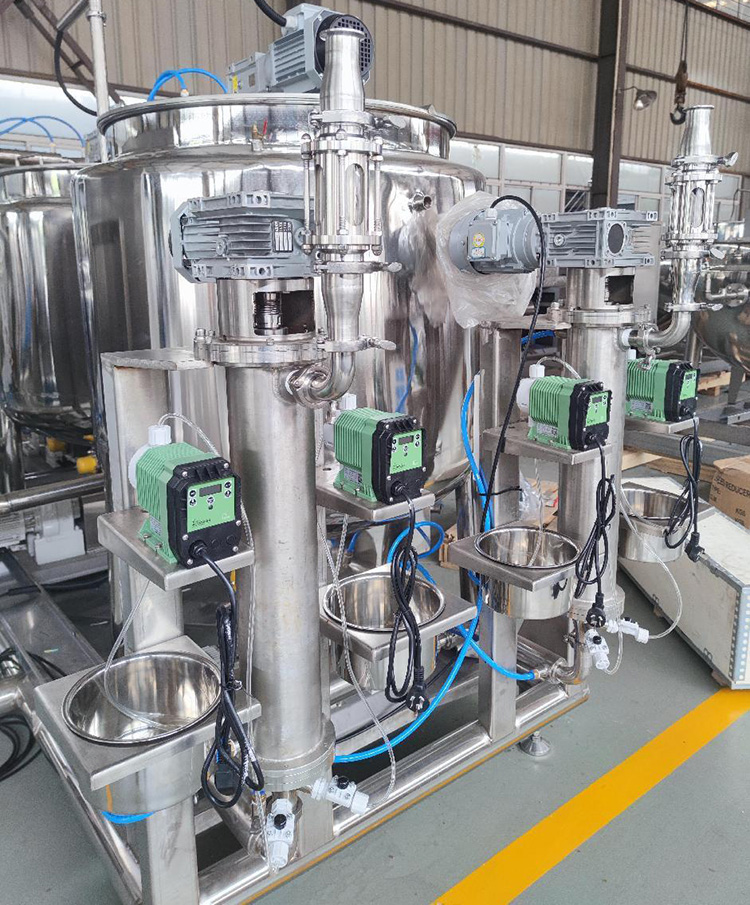 These are dynamic mixing systems utilized for adding dyes, colors, flavor enhancer, acids, active ingredients (vitamin and minerals) and stabilizers in hair, skin, and nail gummy syrup.  It is cone like structure which is rotated to mix powder ingredients efficiently with minimal shearing.
Materials are loaded into mixer by dosing pipes and metering devices present in these mixer devices ensure accurate dosing volume of ingredient in gummy base as per required by formulation.
Depositor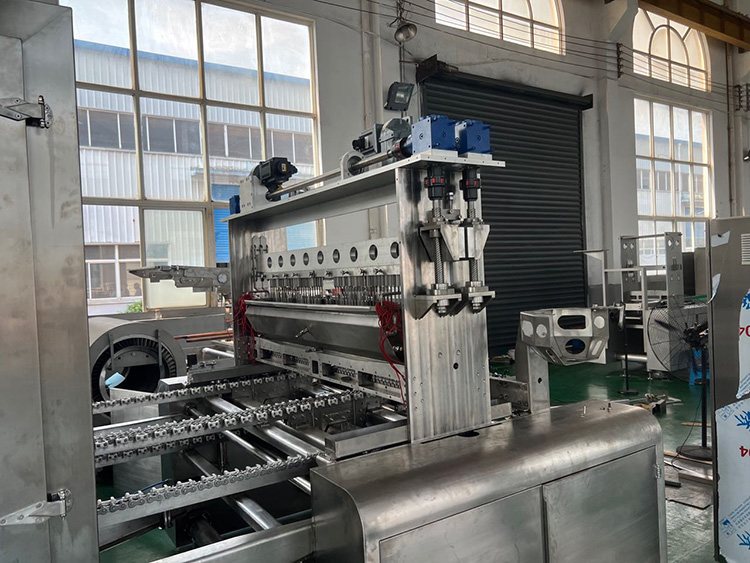 These depositing machines are equipped with hopper, filling systems, pneumatic systems, and conveyor belts. The hair, skin, and nail gummy material from hopper is moved to molding unit via filling nozzles. These nozzles by the help of pneumatic systems gradually filling the molding plate with precise amount of gummy material.
This depositing machine control entire hair, skin, and nail gummy manufacturing process. These are essential in maintaining the shape of resultant product, achieving weight accuracy, and lowering the wastage of gummy syrups.
Molding Devices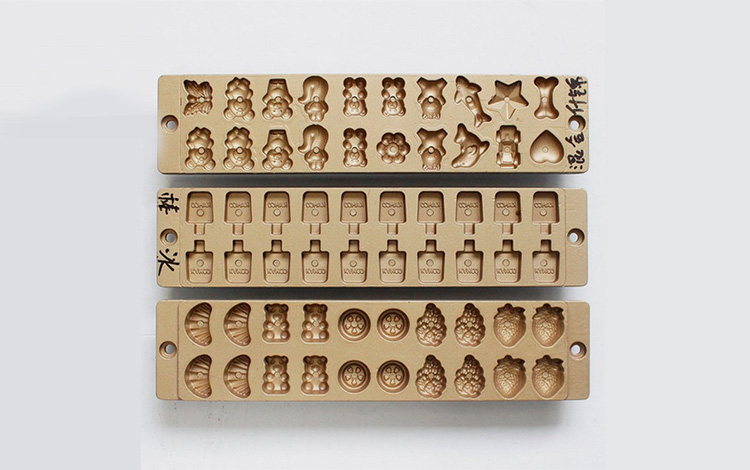 Molding units are constructed using Telfon, aluminum, and silicon materials. The construction of these equipments depends upon nature of end-product. These devices have different shapes such as fruit, bear, blob, star, oval, worms, etc.
These plates assist product to set in required shape. Molding devices are placed on take-off conveyors and moved to cooling tunnels for downstream processing.
Cooling Tunnel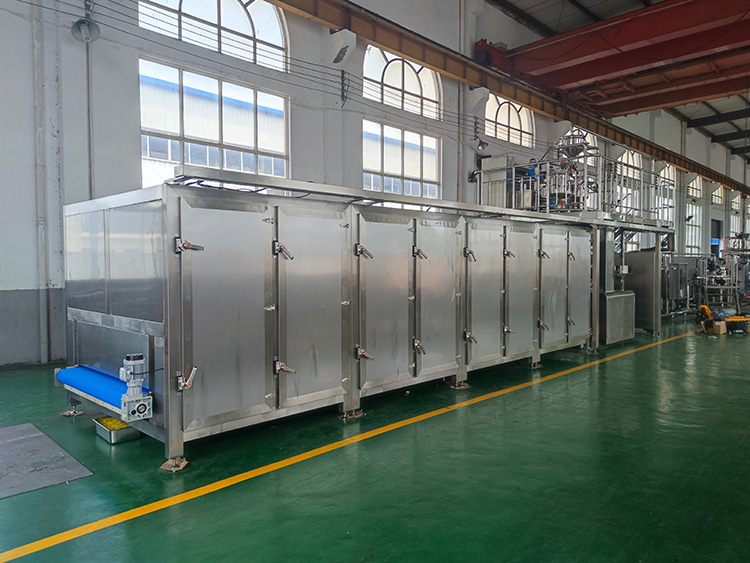 These are chilled air conditioning systems used for reducing temperature of hair, skin, and nail gummies in order to ensure their proper setting. These are manufactured using food grade stainless steel having 3-5 tiers with continuous cooling fans.
These fans provide circularize flow of chilled air for fast cooling of hair, skin, and nail gummies. These systems are furbished with air filtration units that remove impurities and dust from cooling tunnel.
Coating Systems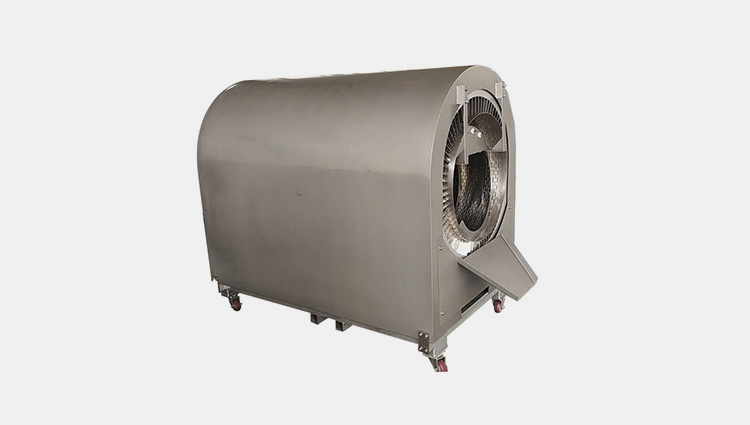 These are rotating drum or hollow tumble like devices are used for polishing and improving aesthetic appearance of hair, skin, and nail gummies. Sugar, wax, cornstarch is added into these machines by inlet pipes.
These machines are rotated for ensuring complete and thorough coating of materials on surface of hair, skin, and nail gummies.
Heating systems in these devices are employed for increasing fluidity of coating solutions while spraying nozzles ensure continuous and uninterpreted spray of oils and other coating solutions.
Drying Systems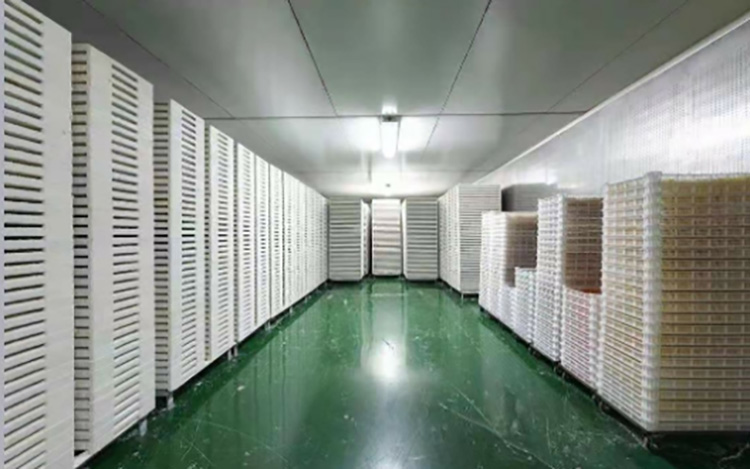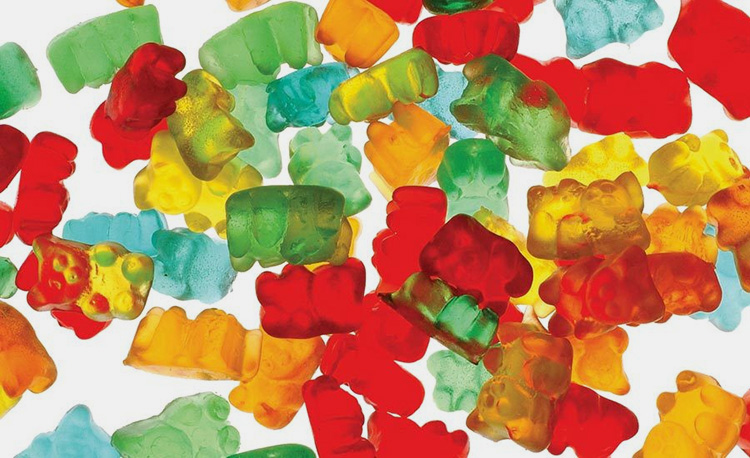 These drying systems entail stackable drying trays with air slotted construction. Compressed air at high temperature is blown through these devices that leads to fast drying that cut down curing time by 40%.
6.What Setting Temperature Is Required for Hair, Skin And Nails Gummies?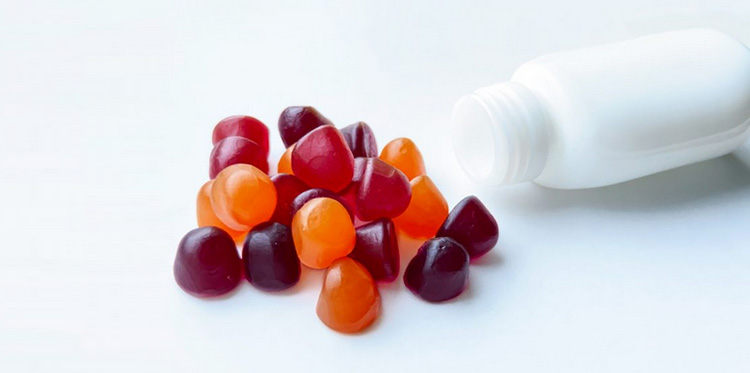 Setting the temperature of hair, skin and nails gummies usually depends upon its formulation. Because gelatin and pectin have different setting temperature.
Gelatin based hair, skin and nails gummies set at low temperature of about 18°C (65°F). Placing these gummies in cooling tunnel speed up their setting process.
Pectin based hair, skin and nails gummies set at high temperature.  Gelling process of these gummies began around 80-85°C while these gummies set around 104°C.
7.What Challenges do You Face When Manufacturing Skin, Hair and Nail gummies?
Skin , hair and nail gummies comprises of vitamin supplements in the form of gummies; hence maintain potency during manufacturing is of prime importance. There are certain challenges which arise when you manufacture them.
Right Quantity of Active Ingredients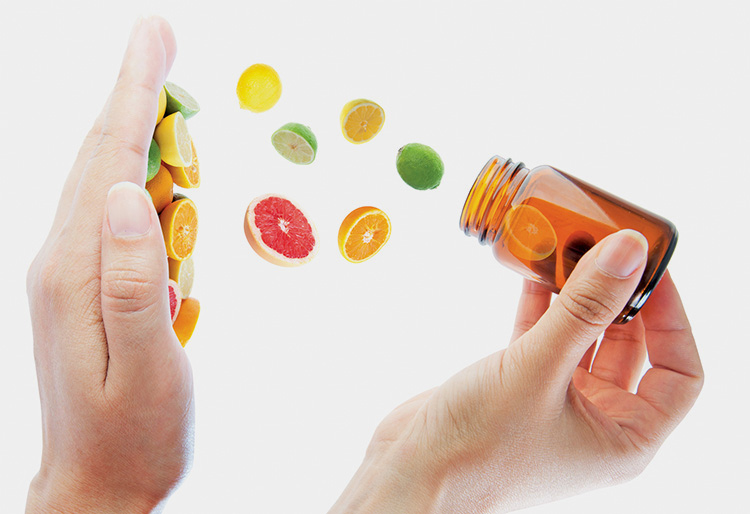 The quantities essential to be added to formulate a certain type of gummy vitamin for eg: Biotin, Vitamin C, Vitamin D, Vitamin E and some minerals (zinc) may be difficult to measure in exact amounts.
Prone To Degradation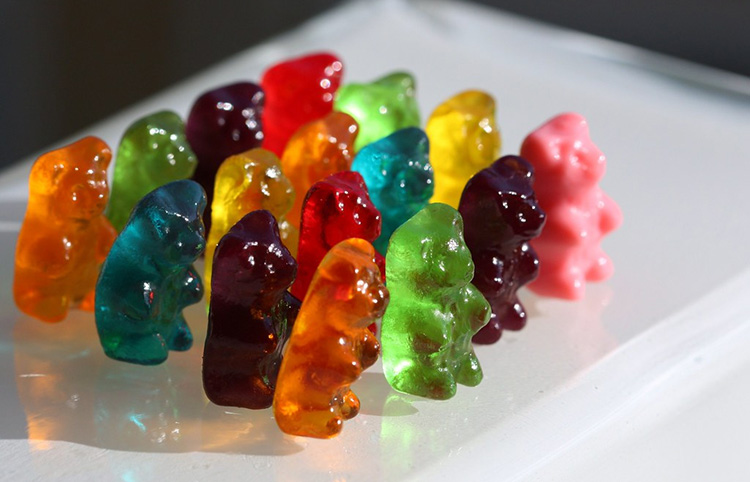 Vitamins for skin , hair and nail added in the gummies as ingredients may decline and breakdown faster so the manufacturers need to put extra amount to ensure they remain efficacious throughout the shelf life.
Stability Problems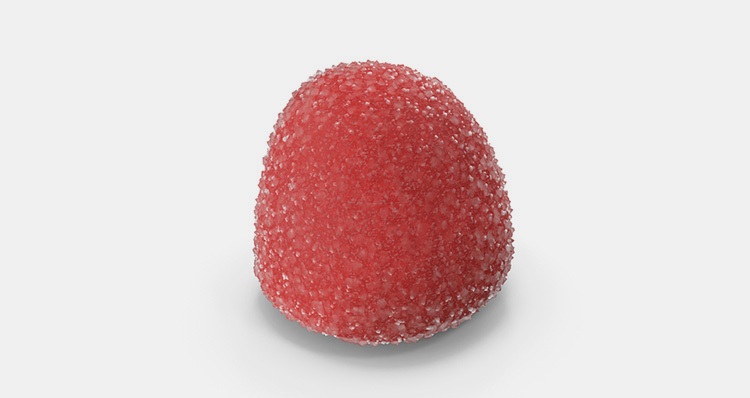 Conventionally, gummies are not coated, unlike tablets and capsules, so it may leave manufacturers worried about the actual delivery of nutrients which might not be possible. That's why a new protocol of gummy manufacturing has been added with a sugar/sand/oil coating mechanism in order to obtain a stable formulation.
Water Activity Level (WAL)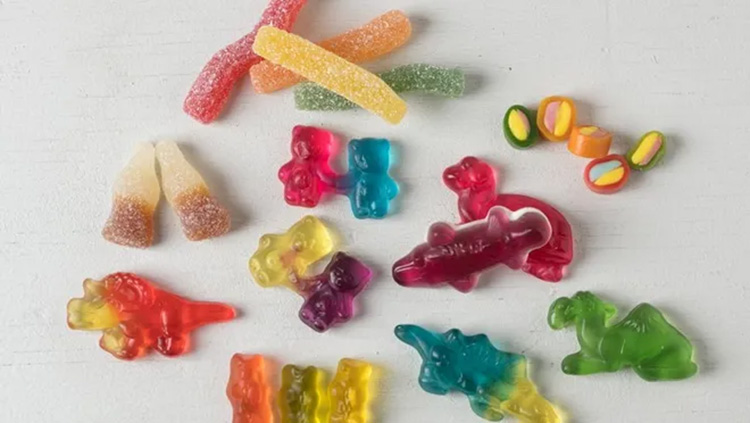 Some other concerns might be related to their quality control management. Such as the water activity level in a gummy supplement must not exceed 0.55-0.70 which might result in drastic losses due to improper final texture of gummies. Stickiness of gummies might be another problem that can cause wet and sticky gummies left on your mold. For this, Water Activity Level measurement is done using a measuring meter to maintain the required water level.
8.What Should Be Storage Conditions For Skin, Hair, And Nails Gummies?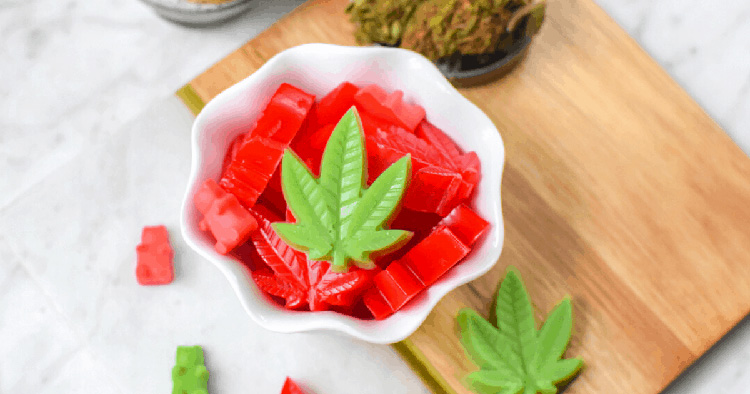 The storage condition of gummy manufacturing involved the implementation of controlled temperature and humidity. It can directly influence gummies' textural and rheological properties.
If the storage temperature is cooled than recommended then gummies tend to be harder ( below 20⁰ C). Similarly, in higher temperatures, gummies are prone to liquefy and modulate their shapes as well as quality.
The recommended standard storage temperature of 20 °C is commonly considered accelerated shelf life testing (ASLT)  for gummies containing gelatin, starch, and vitamin supplements, and many commercial gummies are stored at 20±5 °C.
Moreover, manufacturing gummies also require controlled humidity during storage. Ideally, you should keep relative humidity at about 40 to 50% during drying. Going too high moisture makes gummies sticky before and after manufacturing.
9.What Should be Health Consideration When Manufacturing Hair, skin, and Nails Gummies?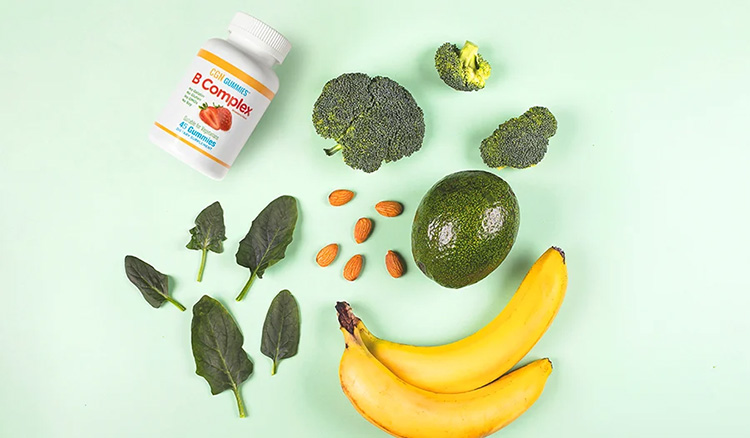 Manufacturing hair skin and nail gummies is not an easy task. The discussed below points must be highlighted when designing gummies.
Recommended Daily Intake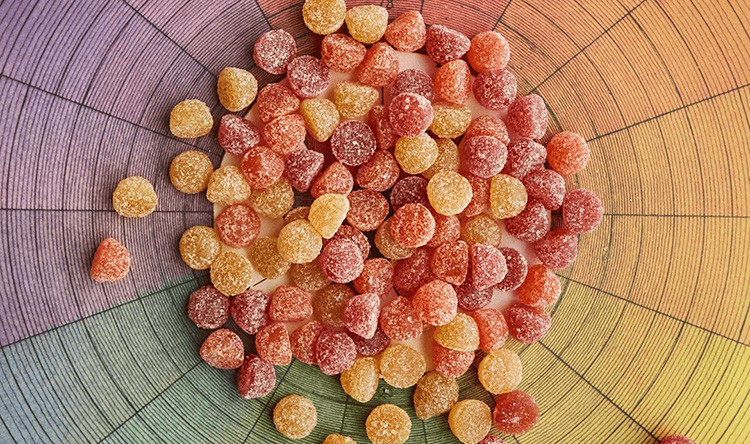 When manufacturing gummies for hair, skin, and nails; you must consider the recommended dose by FDA for each incorporated vitamin. If gummies are included in excessive dosage, it results in overdose and toxicity. Similarly, if the dose is inadequate, it cannot fulfill the nutritional requirement.
The supplement gummies manufacturer should carefully monitor the designed protocol by keeping potential benefits and side effects in mind.
RECOMMENDED DAILY INTAKE
B1: 2-10mg/day

B2: 5-10mg/day

B3 (Niacinamide – this form will not cause flushing): 15-30mg/day

B5: 0-15mgs (women and over 50)

B6: 6-12mg/day

B7 (biotin): 100-300mcgs

Folic acid: 200-400mcg/day

B12: 12-100mcg
Melting Temperature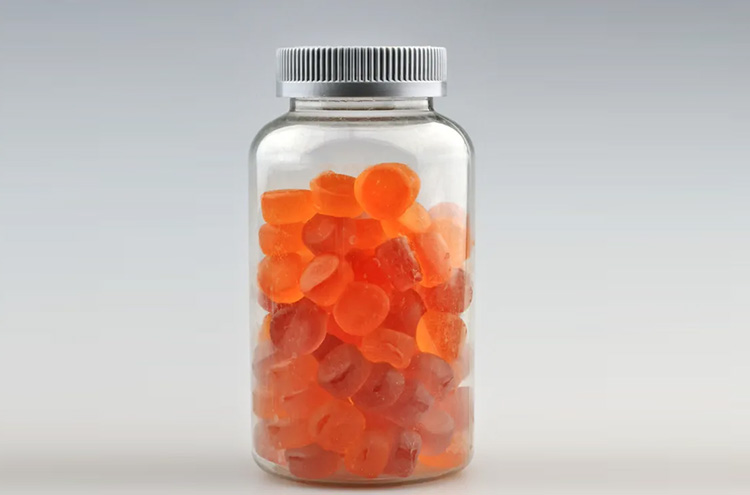 Manufacturing gummies with vitamins must be done by keeping melting points in mind. Nevertheless, heat is always a common enemy behind the denaturation of vitamins and affecting gummy quality.
It is reported that degradation begins when vitamins are exposed to high heat greater than 120⁰C.
Many confectionery items are prepared in extended temperatures up to 160- 175⁰C. This temperature can drastically alter the nutritional value of the supplement.
pH of Ingredients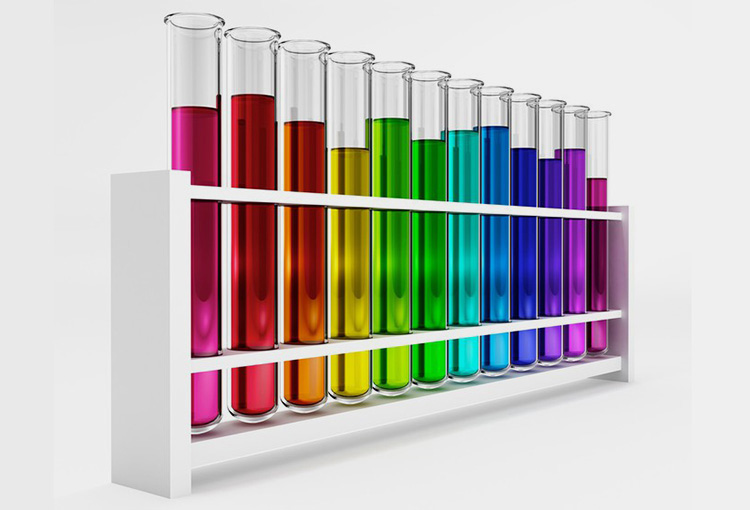 Vitamins are highly susceptible to alkaline or acidic mediums, therefore pH must be balanced during manufacturing supplements gummies via monitoring with help of pH meter.
CONCLUSION
'How To Manufacture Hair, Skin, and Nails Gummies' links many aspects that you must know when trying to hit the target production. In this informative blog, we tried to highlight major points that you look for Still Have Questions? We suggest contacting our Experts for Quick Answers and Products Guidance. Stay Connected!
Don't forget to share this post!
Gummy Making Machine Related Posts
Gummy Making Machine Related Products
Gummy Making Machine Related Videos
CONTACT US
Tell us your raw material and project budget to get quotations within 24 hours.
WhatsApp Us: +86 189 7157 0951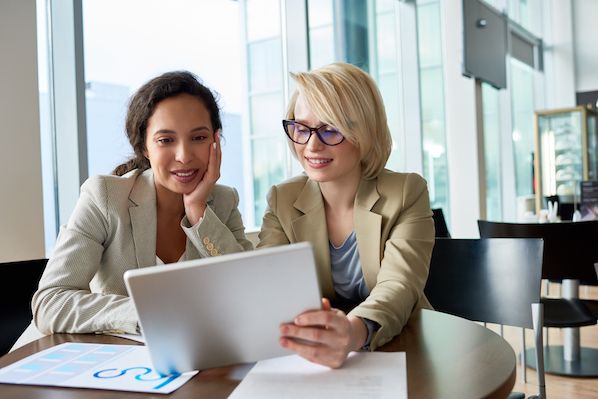 Want the best price & newest pharmaceutical machinery buying guide,tips and trends sent straightly to your box?Sign up for Aipak's monthly newsletter,we're free for your consultation and Offer you the most suitable solutions!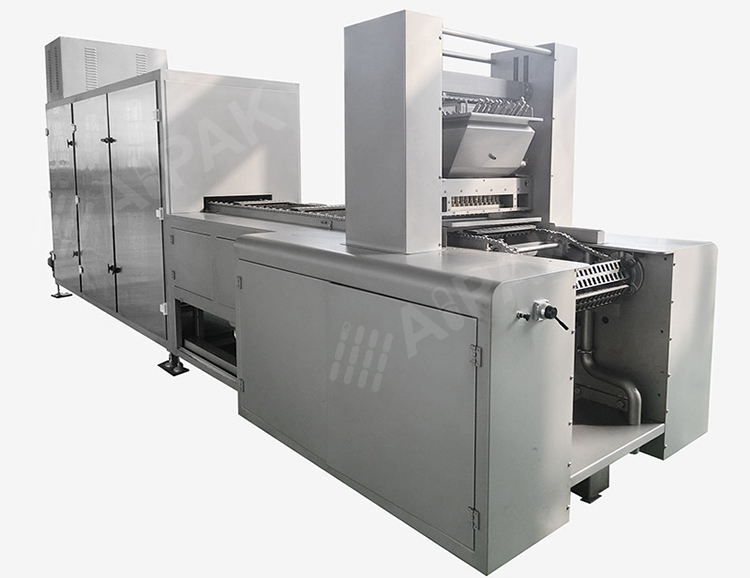 Tell us your material or budget, we'll reply you ASAP within 24 hours