How to Make Your Own Supplements?
A few years back, people browsing for supplements were those with big muscles or those who were inspired to build them. But today, the scenario has changed, supplements are sprouted into the world of general well-being. These supplements are enriched with nutrition and health; providing you least source of fats or unwanted calories.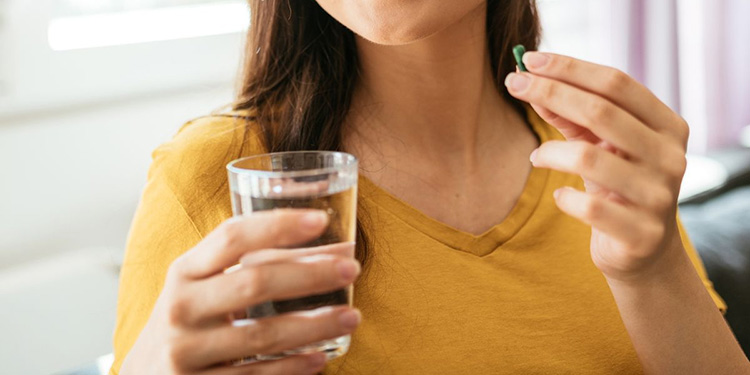 If you're interested in making them; read 'How to Make Your Own Supplements?' to find useful ways to create them.
Add a header to begin generating the table of contents
1.What Does It Mean To Make Your Own Supplements?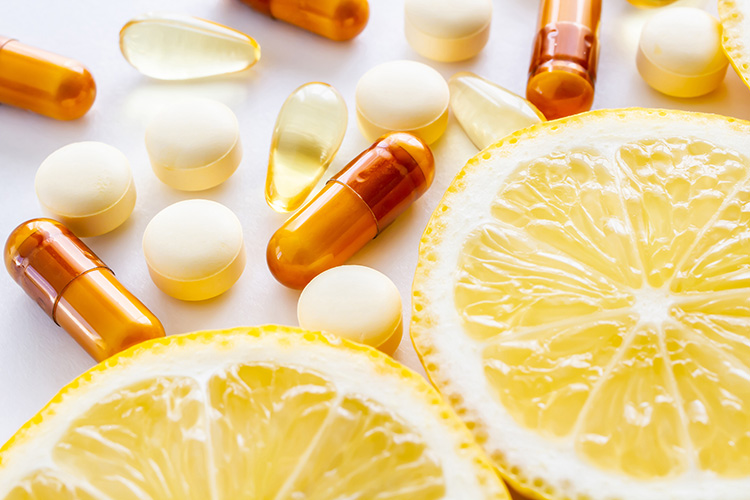 If you can make your diet plan, and schedule a daily routine then why not a health supplement? It simply means to empower the charge of creating your own health dose in a customized way. You can consume a natural way of supplementing your body from mother earth without worrying about any artificial ingredients.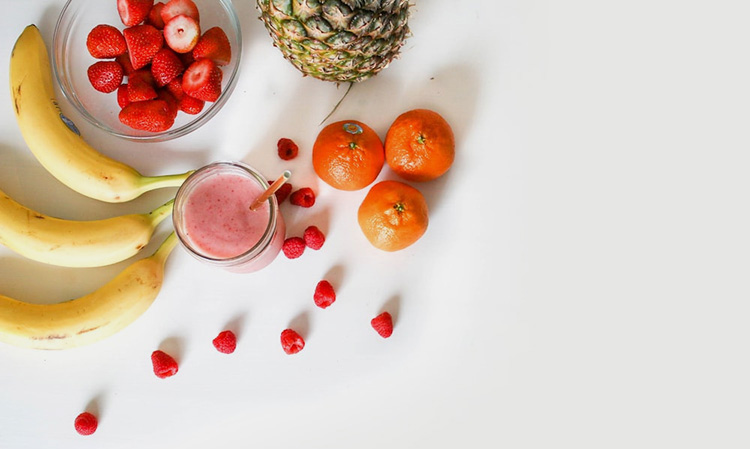 Making own supplement is way too safe, where you can implement raw ingredients available either in your kitchen, or local eatables. Moreover, herb and botanical sources are now the fastest-growing supplements that demonstrated an estimated 9.2% growth in 2021.
Moreover, people are now much more concerned about their health, hence instead of preferring pharmaceutical or artificial health supplements, making their own is much more convincing and ideal for those who look to supplement their bodies safely.
2.How to Estimate Nutritional Requirements?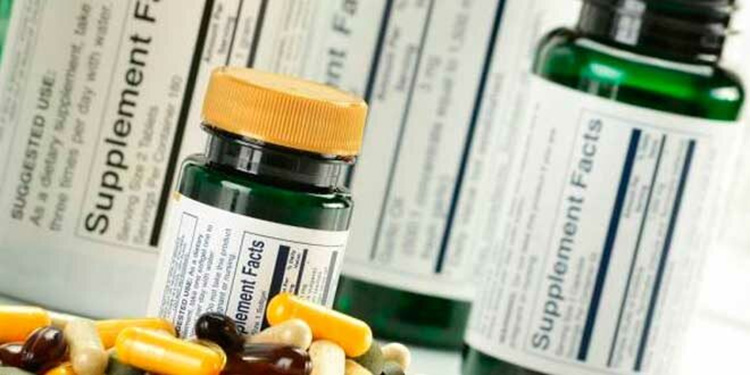 A Recommended Dietary Intake tells you how much nutritional requirement of a certain type of food is needed for healthy living. The RDI value depends on your gender, age, body weight, overall health, activity performance, and certain special conditions like some disease states, pregnancy, and breastfeeding.
FOR CARBOHYDRATES, PROTEINS, AND FATS

As per American Council, on Exercise your regular nutritional intake should comprise at least 55% carbohydrates, 15 % protein, and 30 % fat.
You can then calculate your personal RDI value by using a calculator or by directly using such tools which are available on the internet.
STEP 1: Determine Calorie Intake
To find out your own calorie intake value, we would recommend seeing below-mentioned chart describing standard value:
(References for this section: Van Zanten, Katz Webinar, Dickinson)
Recommended daily calories by weight
| | | | |
| --- | --- | --- | --- |
| Weight in LBS | Weight in Kg | 35 calories/kg | 47 calories/kg |
| 115 | 52.3 | 1830 | 2457 |
| 125 | 56.8; | 1989 | 2670 |
| 135 | 61.4 | 2148 | 2884 |
| 145 | 65.9 | 2307 | 3098 |
| 155 | 70.5 | 2466 | 3311 |
| 165 | 75 | 2625 | 3525 |
| 175 | 79.5 | 2784 | 3739 |
| 185 | 84.1 | 2943 | 3952 |
| 195 | 88.6 | 3102 | 4166 |
| 205 | 93.2 | 3261 | 4380 |
| 215 | 97.7 | 3420 | 4593 |
| 225 | 102.3 | 3580 | 4807 |
| 235 | 106.8 | 3739 | 5020 |
| 245 | 111.4 | 3898 | 5234 |
| 265 | 120.5 | 4216 | 5661 |
STEP 2: Multiply Calorie Intake With Recommended Carbohydrate
Multiply calorie intake with carbohydrates required daily. For e.g, if calorie intake is 2400 then: 2400 X .55 = 1320/day
STEP 3: Multiply Calorie Intake with Recommended Protein
Since your daily protein requirement value is 15%, therefore multiply this value by calorie intake, and the equation would look like this: 2400 X .15 = 360
FOR VITAMINS & MINERALS
Mentioned below table is recommended upper limit of nutrients by The Institute of Medicine. This is suitable for people aged 19 or older, moreover, it is not recommended for pregnant or breastfeeding mothers.
(Reference Webmed)
Vitamin
or Mineral
Recommended Dietary Allowance (RDA) or Adequate Intake (AI)
Nutrients with AIs are marked with an (*)
Upper Tolerable Limit (UL)
The highest amount you can take without risk
Boron
Not determined.
20 mg/day
Calcium
Age 19-50: 1,000 mg/day

Women age 51+: 1,200 mg/day

Men age 71+: 1,200 mg/day

Age19-50: 2,500 mg/day

Age 51 and up: 2,000 mg/day

Chloride
Age 19-50: 2,300 mg/day

Age 50-70: 2,000 mg/day

Age 70 and older: 1,800 mg/day

3,600 mg/day
Choline
(Vitamin B complex)
Women: 425 mg/day *

Men: 550 mg/day *

3,500 mg/day
Copper
900 micrograms/day
10,000 mcg/day
Fluoride
Men: 4 mg/day *

Women: 3 mg/day *

10 mg/day
Folic Acid(Folate)
400 mcg/day
1,000 mcg/day

This applies only to synthetic folic acid in supplements or fortified foods. There is no upper limit for folic acid from natural sources.

Iodine
150 mcg/day
1,100 mcg/day
Iron
Men: 8 mg/day

Women age 19-50: 18 mg/day

Women age 51 and up: 8 mg/day

45 mg/day
Magnesium
Men age 19-30: 400 mg/day

Men age 31 and up: 420 mg/day

Women age 19-30: 310 mg/day

Women age 31 and up: 320 mg/day

350 mg/day

This applies only to magnesium in supplements or fortified foods. There is no upper limit for magnesium in food and water.

Manganese
Men: 2.3 mg/day *

Women: 1.8 mg/day*

11 mg/day
Molybdenum
45 mcg/day
2,000 mcg/day
Nickel
Not determined
1 mg/day
Phosphorus
700 mg/day
Up to age 70: 4,000 mg/day

Over age 70: 3,000 mg/day

Selenium
55 mcg/day
400 mcg/day
Sodium
Age 19-50: 1,500 mg/day *

Age 51-70: 1,300 mg/day *

Age 71 and up: 1,200 mg/day *

2,300 mg/day
Vanadium
Not determined
1.8 mg/day
Vitamin A
Men: 900 mcg/day

Women: 700 mcg/day

3,000 mcg/day
Vitamin B3(Niacin)
Men: 16 mg/day

Women: 14 mg/day

35 mg/day

This applies only to niacin in supplements or fortified foods. There is no upper limit for niacin in natural sources.

Vitamin B6
Men age 19-50: 1.3 mg/day

Men age 51 up:1.7 mg/day

Women age 19-50: 1.3 mg/day

Women age 51 up: 1.5 mg/day

100 mg/day
Vitamin C
Men: 90 mg/day

Women: 75 mg/day

2,000 mg/day
Vitamin D(Calciferol)
Age 1-70: 15 mcg/day
(600 IU, or international units) *Age 70 and older: 20 mcg/day (800 IU) *
100 mcg/day
(4,000 IU)
Vitamin E
(alpha-tocopherol)
22.4 IU/day
(15 mg/day)
1,500 IU/day
(1,000 mg/day)This applies only to vitamin E in supplements or fortified foods. There is no upper limit for vitamin E from natural sources.
Zinc
Men: 11 mg/day

Women: 8 mg/day

40 mg/day
To make supplements these values must keep in mind as exceeding the digit results in toxicity.
3.How To Make Your Own Supplements?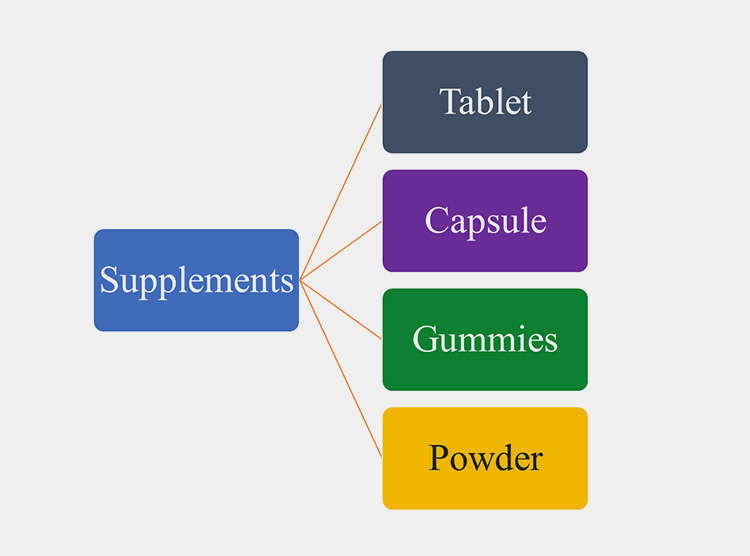 Creating your own supplements can be a fun and exhilarating process at the same time. It would definitely cut out on your market supplements buying cost and would ensure you that your personalized product is much better and healthier.
To formulate any supplement, you must first choose the type of supplement you're going to make whether it's a nutritional supplement, sports supplement, or a health supplement. Then choose the right type of raw materials for making your desired supplement.
Supplements can be designed in four forms. Let's see one by one how can you prepare these different types of supplements for yourself.
TABLET SUPPLEMENTS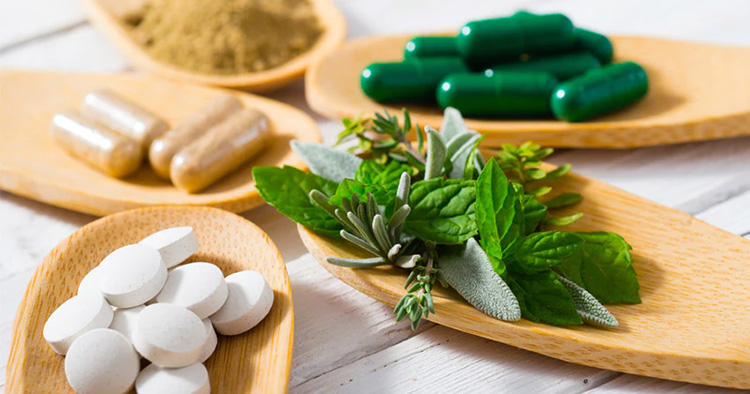 INGREDIENTS
Active substance: choose the active ingredient's dose using the above calculation.
Excipients or Passive Ingredients: use to support your formula in order to make a consistent tablet.
INSTRUCTION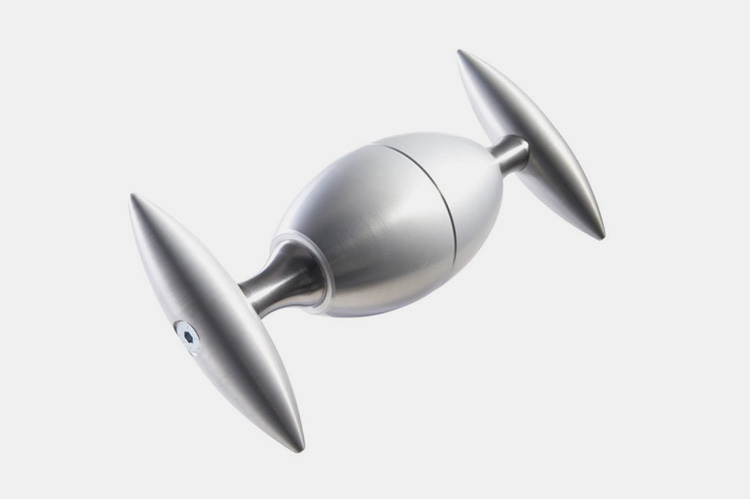 Firstly all the ingredients are mixed together, this includes all the active ingredients and the excipients. The mixing is done by taking the powder in a plastic bag and tumbling and rotating the content as if it were in a rotating drum.
Once completely homogenized the powder is then transferred into a manual compression tool. The manual compression tool has two arms which when pressed together form a die or a cavity. The powder is placed in the center of the tool after which the arms are pressed together.
After a couple of seconds, the pressure is released and the newly formed tablet is ejected out. This tool can produce tablets of different sizes and shapes.
CAPSULE SUPPLEMENT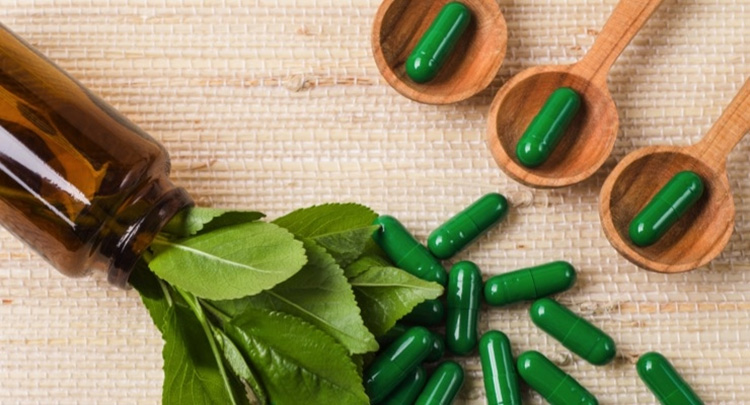 INGREDIENTS
Empty Capsule Shell (gelatin or vegan-based)
Active Ingredient
Excipients
INSTRUCTIONS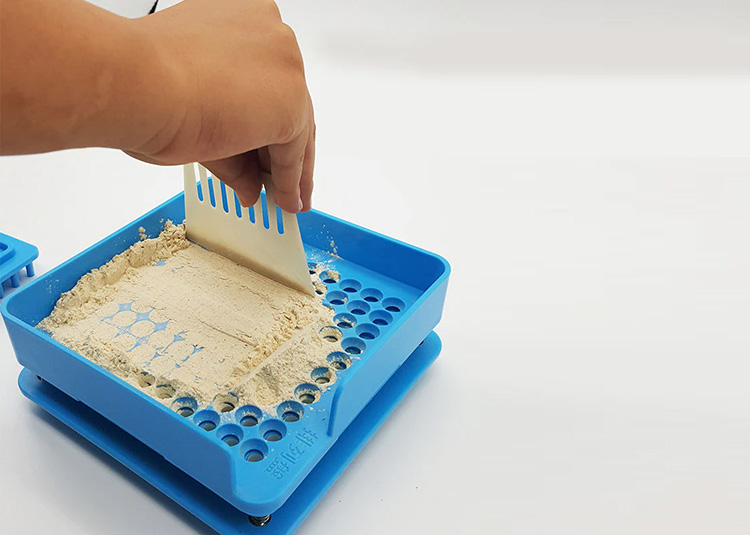 The manual capsule-filling tool is very easy to use and in a matter of minutes, approximately 100 or more capsules are filled with the required contents. The process is as follows
Capsule shells are opened and the lower halves are placed in the grooves of the bottom plate.
The powder is placed on the bottom plate and evenly distributed over the plate with the help of a spatula or thin plastic board.
The top halves of the capsules are placed over the lower halves and gently lowered.
Depending on the manufacturer sometimes another plate that can hold the upper halves is provided with the bottom plate. Once the lower halves are filled with powder the top plate having upper halves is placed onto the bottom plate and the lever is pulled that clamps both halves. The capsules are ejected by pressing another lever.
GUMMIES SUPPLEMENTS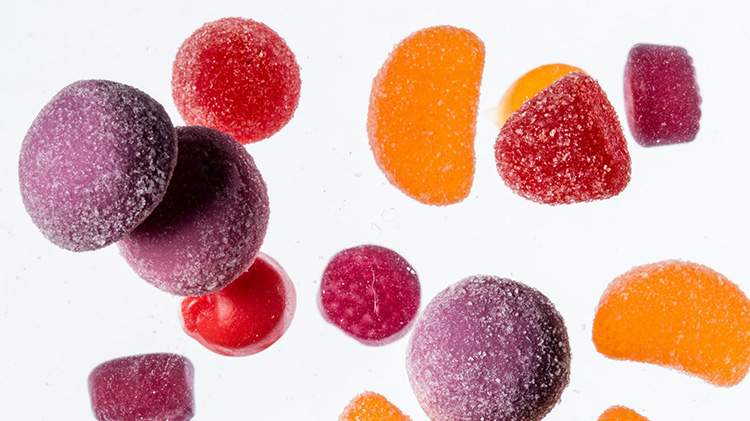 You've heard of wide popularity gaining increase amongst everyone having their supplements in the form of gummies. Why not? They offer remarkable taste and provide nutritional or supplemental benefits to their consumers too!
Gummies supplements can be formulated on your own as well, and that, of course, would come cost-effective and would leave you less room for doubt whether it's really beneficial or not. Today, gummies can be found offering a variety of multivitamins that work for diverse health benefits, such as sports supplements, as cosmetic supplements.
INGREDIENTS
6 Tablespoon of gelatin or 2 tablespoon agar agar powder for vegan gummies
2 and one quarter fruit or vegetable juice except for pineapple juice
2 tablespoons honey or maple syrup optional
5 tablespoons of supplements such as vitamin C, vitamin D, probiotics, zinc
1 tablespoon essential oils (optional)
INSTRUCTIONS
Add 2 ¼ cups of fruit or vegan juice to the saucepan and heat it on low flame. Add honey or maple syrup if desired.
Sprinkle gelling agents whether gelatin or agar agar powder and let it stand for some minutes. After setting, the gelling agent will have a wrinkly appearance on the surface. This gelling powder will be absorbed into the juice.
Slowly stir the gelatin or agar agar powder into the juice mixture until all the lumps of powder are completely dissolved. At this stage, the mixture will be thin and runny.
Now add a supplement like a vitamin C or probiotics and essential oils.
Gradually pour this mixture into silicon molds
Place these molds at room temperature for 30 minutes
Put them in the refrigerator for 2-3 hours
Pop gummy supplements from the molds and store them in closed containers for freshness. 
POWDER SUPPLEMENT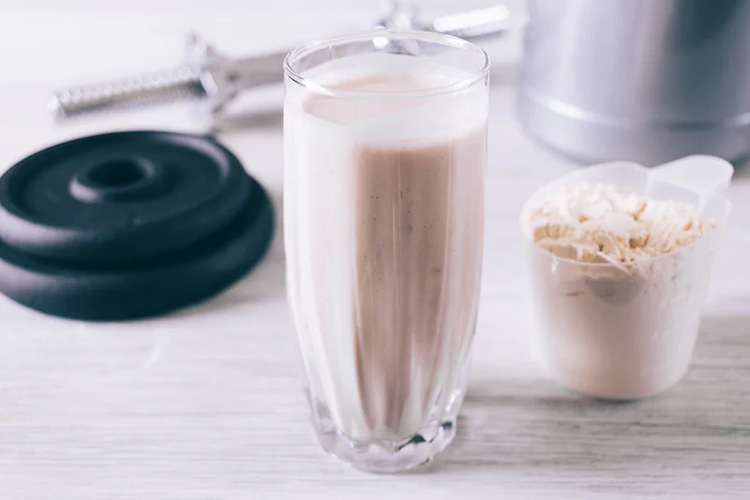 You need to know first what exactly you're opting for to design your supplements. Health-based dietary supplements, nutritional multivitamins supplements, Sports supplements, or beauty supplements.  Powders are the most convenient types of dosage forms which are finely distributed particles in the dried state. They're more easily and rapidly absorbed than other conventional dosage forms.
Here is the expert dietitian's formulation for making your own protein powder supplement. Using this recipe will not just give you a surprise budget but amazing health benefits.
INGREDIENTS
240 grams of skimmed dry milk
80 grams of dry oats
142 grams of almonds
Sweeteners of your choice
INSTRUCTIONS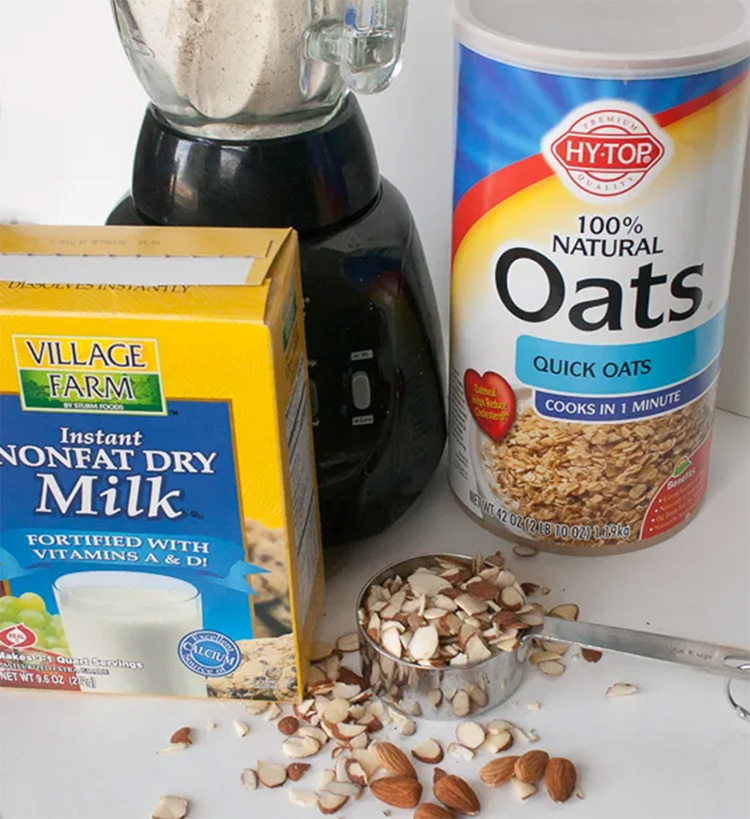 You will require a blender to add oats and almonds. Pulse them till forming a smooth powder.
Add skimmed dry milk powder into the blender and give pulse periodically till form a uniform powder.
It's to store the protein mixture in a container and cover them tightly. It should store at a cool temperature. It should use within two weeks; if you're willing to use it for a longer time,  then it is recommended to store it in the refrigerator to minimize the chances of rancidity.
Add ½ scoop of protein powder into a glass of milk and mix till uniform frothy shake forms. If possible blend them for 5 to 10 minutes and add fruits or yogurt to boost nutritional requirements.
4.Why You Should Make Your Own Supplements?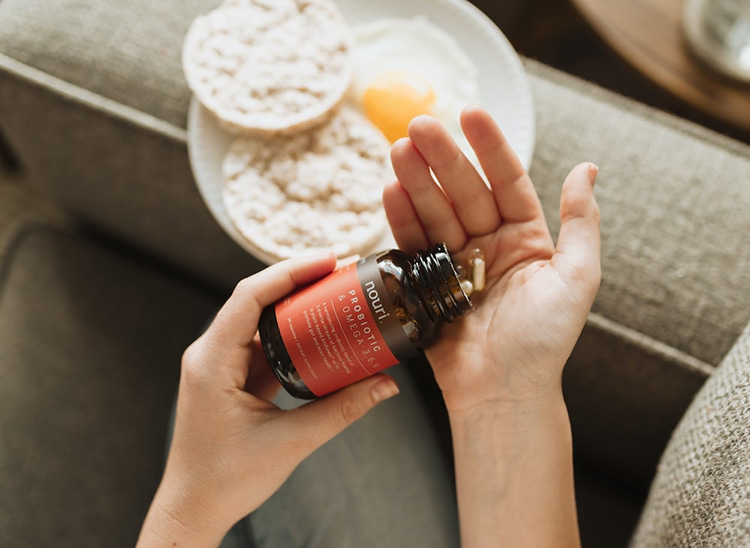 Why go through a series of phases, selecting ingredients, knowing the correct RDI, safety, and other parameters if you have an easy solution to grab multivitamins in the market? Here are some important reasons we have highlighted for you.
You Know What You Ingest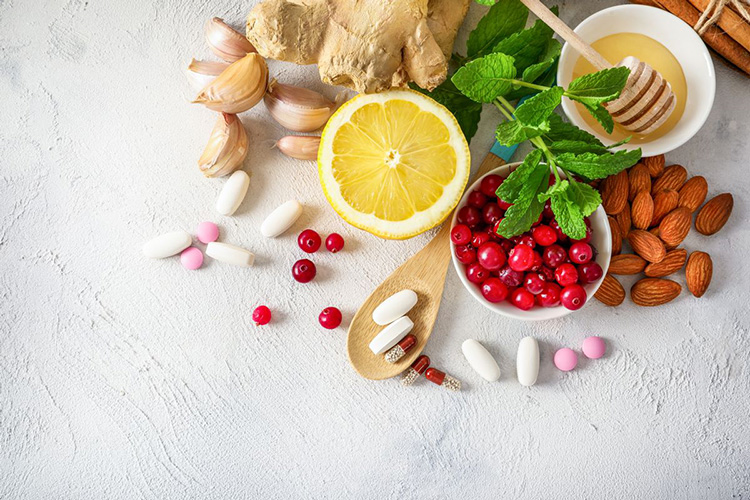 First of all, making your own supplements is simply ensuring peace of mind that the ingredients are pure. They are undoubtedly a more effective and efficient way to obtain health benefits considering your own formula. If you're vegan then you have the right option to select those ingredients that are 100% extracted from plant or natural sources with no trace of animal by-product. Hence, you are exactly sure what you are ingesting is made from purely natural sources.
You Save Money and Time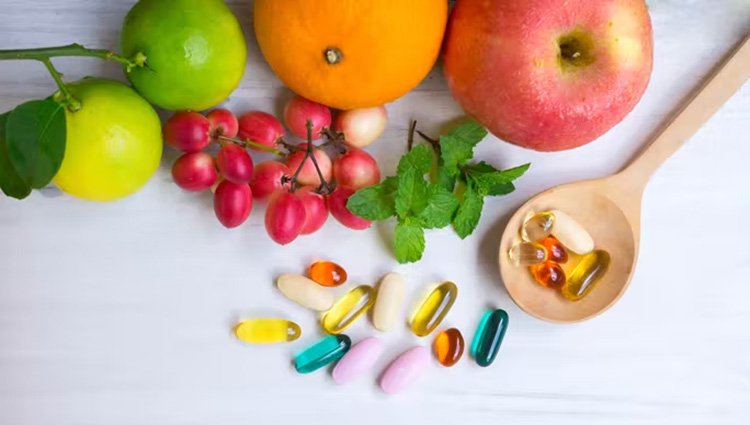 This is true that making your own supplement is way too easier than you think. Here, you don't need to add ample sources, or ingredients, or spend extra money. All you need simple household utensils and making tools such as tablet press, and capsule filler. According to a report, you can spend hundreds of dollars in purchasing health supplements but when making them at home it won't cost more than 20$ for a single bottle in lesser time (i.e 14$ for a gelatin capsule, and 21$ for a vegan).
Lesser Packaging Waste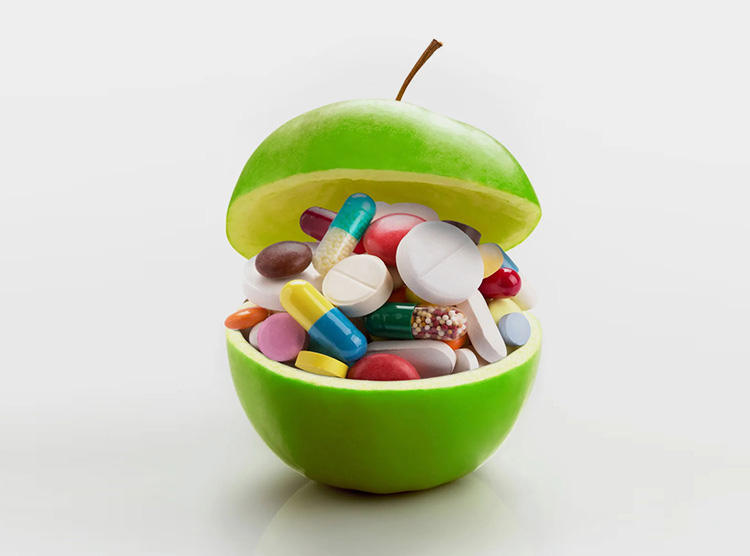 There is excessive demand for consuming health supplements now a day. They ultimately rising the production of plastic containers, bags, or packaging material, Making your own supplement helps in minimizing the packaging waste that directly impacts on environment positively.
A Customized Serving Size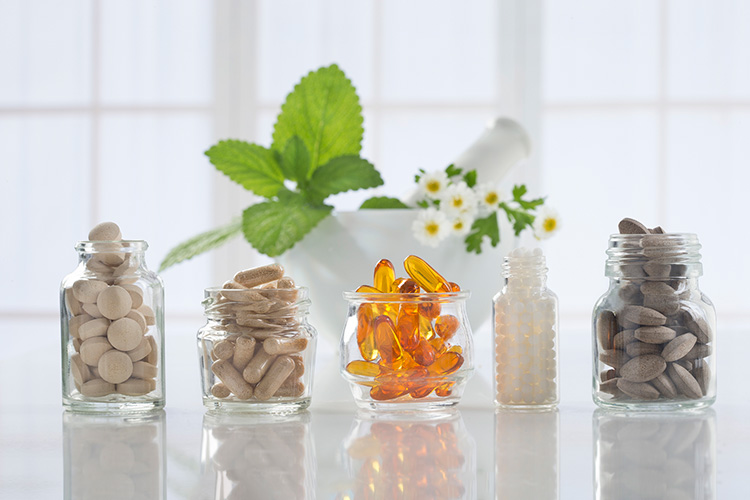 Every one of you has different body physiology and body response. This means all of you have particular body requirements. Making your own supplement helps you in formulating a customizing serving size to your body requirement. In simpler terms, a person suffering from a renal stone will respond badly when administering vitamin C supplements. Hence, creating in your own way can reduce the chances of side-effects.
5.How Many Supplements Do You Need To Take Each Day?

Tablet
Suppose you need anti-inflammatory supplements, for that you can opt 'for turmeric or Curcuma longa that is commonly available in ground powder for cooking. It is believed that it has an active alkaloid 'curcumin' that contributes to good health benefits.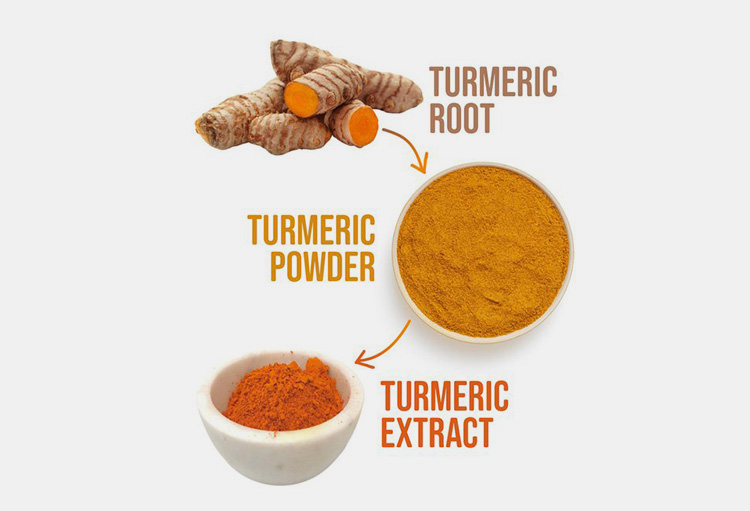 Such as, different studies recommend the following doses for bone problems: 500mg (20mg active ingredient)of turmeric extract BD (twice) for two months. Similarly, for Cholesterol: 700 mg turmeric extract (665 active ingredients) BD for three months doses are recommended.
In order to make a tablet; you can calculate the dose to obtain a specified amount of active ingredient such as 500mg upon mixing with excipients to get desirable effects.
Capsule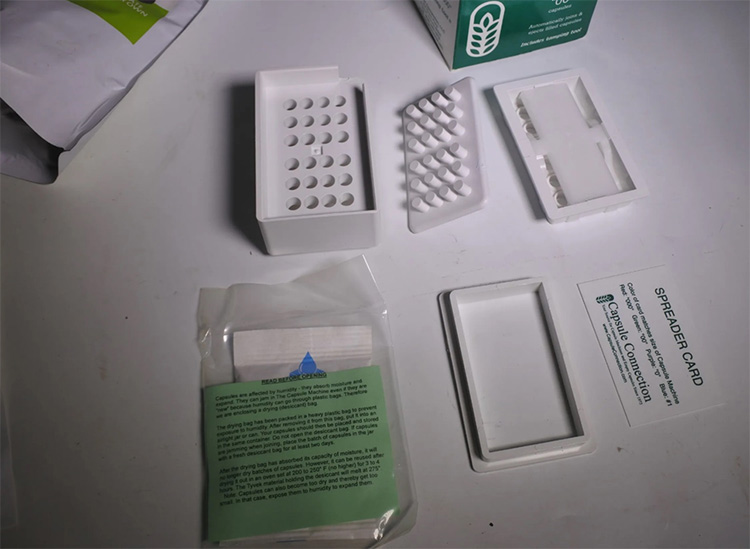 Suppose, if you're willing to make your own capsule supplement enriched with anti-oxidant properties or vitamin C. You can pick a citrus peel as an ideal entity, for that, if you're taking 100 grams of orange peel it will ultimately give you 136 mg of vitamin C. Moreover, the daily requirement for vitamin C is 90mg for males, and 70mg for females. Now it is your turn to select capsule size from the chart.
Detailed Capsule Size Data
| | | | | | | | |
| --- | --- | --- | --- | --- | --- | --- | --- |
| Size | 000 | 00 | 0 | 1 | 2 | 3 | 4 |
| Weight | | | | | | | |
| Average weight in mg | 163 | 118 | 95 | 75 | 60 | 47 | 38 |
| Tolerance in mg | ± 11 | ± 7 | ± 6 | ± 6 | ± 4 | ± 3 | ± 3 |
It is suggested from the capsule size chart that 7 capsules of size '0' can fill by 1 teaspoon, and you can fill 5 capsules of size '00'. Hence, you can consume 2 capsules in 3 divided doses to obtain the required nutritional requirement.
Gummies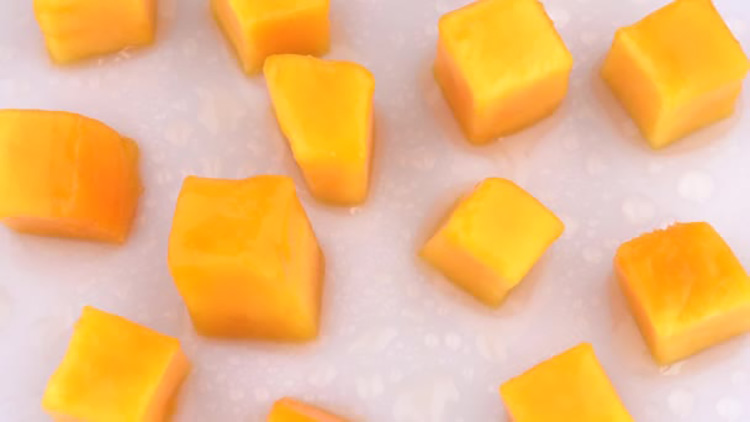 If you're taking 1 tablespoon of ground turmeric powder then each gummie dose will give 300mg of turmeric ingredient. As discussed above; if you're taking gummies for bone problems then 1 gummy per day would be sufficient. Similarly for cholesterol, you can take 2 to 3 gummies per day in order to improve your curcumin supply.

Protein Powder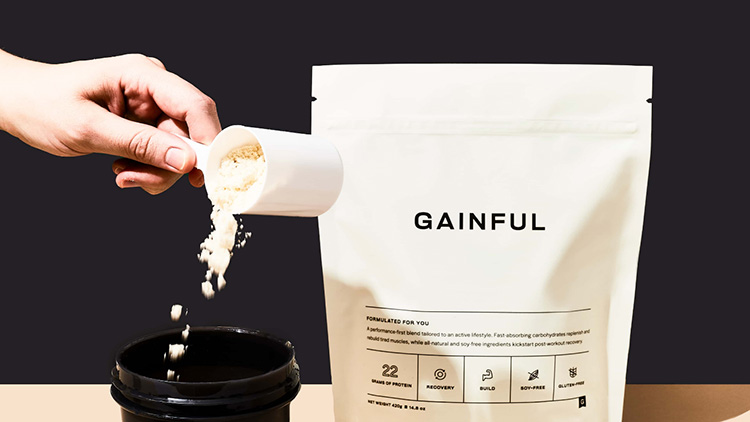 According to a reported suggestion by  the U.S. Department of Agriculture, an isolate whey protein powder gives you 29 grams of weight. Hence a single scoop per day will give excellent amount of protein.
CONCLUSION
Homemade supplements are the first choice of many health-conscious people all over the world. These supplements are prepared in many forms such as tablets, capsules, powders, and gummies. They are the preferred choice for supplement consumption as they are free from artificial flavors, colors, and preservatives. Making supplements on your own is not only fun, and healthy but also cost-effective providing you with more control over your ingredients. For More Queries Or Technical Problems, Please Contact Us Now, Our Expert Team Will Contact You Shortly.
Don't forget to share this post!
Gummy Making Machine Related Posts
Gummy Making Machine Related Products
Gummy Making Machine Related Videos
CONTACT US
Tell us your raw material and project budget to get quotations within 24 hours.
WhatsApp Us: +86 189 7157 0951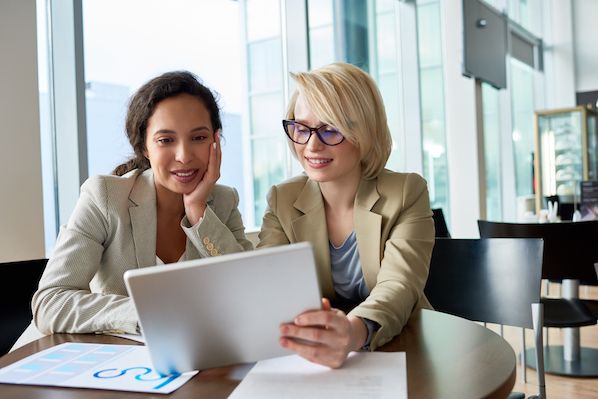 Want the best price & newest pharmaceutical machinery buying guide,tips and trends sent straightly to your box?Sign up for Aipak's monthly newsletter,we're free for your consultation and Offer you the most suitable solutions!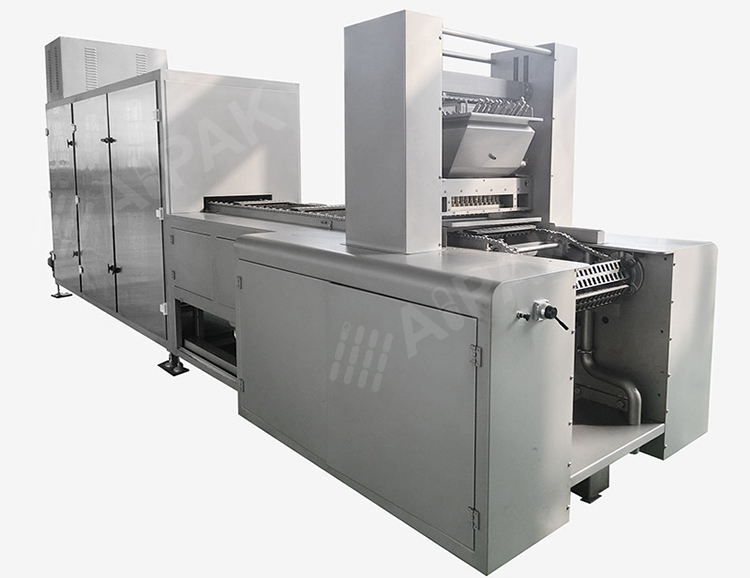 Tell us your material or budget, we'll reply you ASAP within 24 hours