Review Of CBD Gummy In The United States
2022 will continue to be a challenging year for the cannabis industry. Overall growth in the U.S. CBD industry slowed in 2021 due to falling market prices and a shift to lower-priced products, with data showing that CBD sales, while largely stable, were down slightly in 2021 compared to the second half of 2020. At the same time, companies dealing in cannabis THC-derived products submitted data showing impressive growth.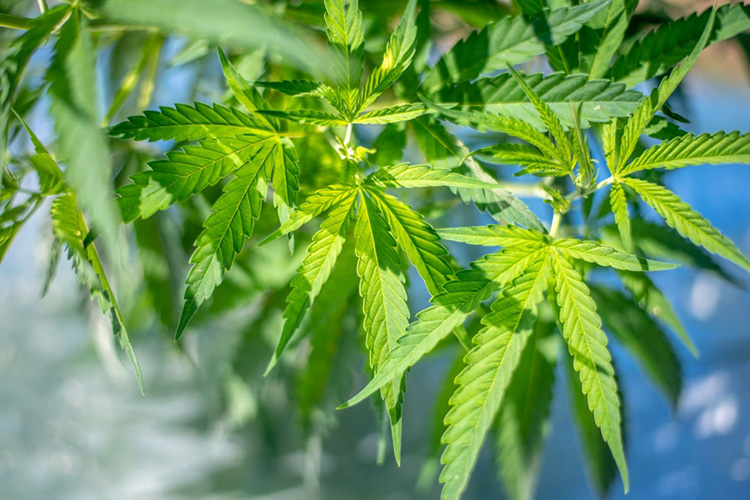 On the product side, some companies have launched products containing rare cannabinoids, such as CBDA and CBGA, to stand out.
And gummy has emerged as one of the biggest emerging forms in 2021. Many CBD companies are differentiating their products through a range of functional ingredients. the second half of 2021 saw a slight shift in consumer demographics, with existing CBD consumers continuing to increase in frequency of use.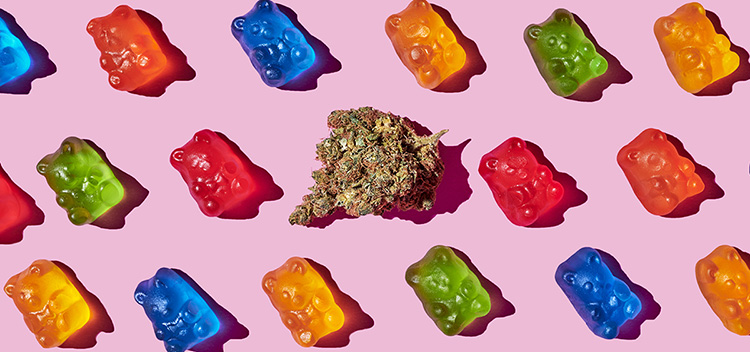 CBD gummy becomes an innovation trend
Much of the recent innovation in gummy has come from companies combining their CBD with functional ingredients to enhance efficacy.
A recent example is Lazarus Naturals CBD Energy Gum, which combines cannabidiol with caffeine, L-theanine and vitamin B12 from green coffee beans to boost energy and focus.
Another example is Healist Advanced Naturals' calming chew, which includes South African intoxicant and L-theanine as well as CBD, with a portion of each purchase donated to the National Alliance on Mental Illness.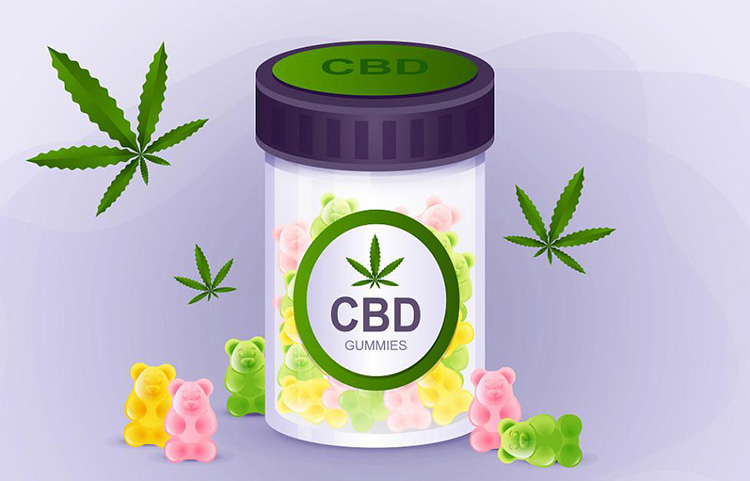 Forecasts indicate that CBD gummy products will achieve faster growth in the future and they are expected to benefit significantly from the national CBD regulatory framework in the medium term, enabling them to be sold alongside mainstream vitamins and supplements.
CBD product sales become stabilising
In recent years, Hemp Benchmarks has tracked the financial statements of several publicly traded cannabis companies as a barometer of demand for CBD as well as other cannabinoids.
The cannabis CBD market continued to stabilize in the last quarter of last year, with three major publicly traded companies - Charlotte's Web (CW), cbdMD and CV Sciences - reporting relatively small sequential changes in total revenue.
Charlotte's Web (CW) reported revenues of $24.8 million for the fourth quarter of 2021, up 4.6% from the previous quarter but down 7.8% year-over-year relative to 2020, while total sales for the same period in 2020 were $26.9 million. For the full year 2021, CW reported sales of $96.1 million, up 1% from the previous year.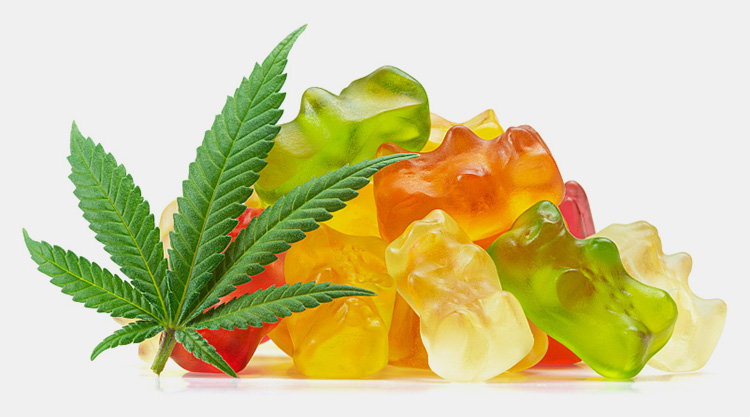 cbdMD reported total sales of $9.86 million in the fourth quarter of 2021, slightly up from $9.8 million in the third quarter of 2021, but down 25% year-over-year compared to $13.1 million in the fourth quarter of 2020. Annual sales of $43.5 million in 2021 were down 5.2% from $45.9 million in the full year of 2020.
CV Sciences' sales for the fourth quarter of 2021 decreased 2.2% from the previous quarter, from $5.1 million to $5.0 million. The company's sales for 2021 will be $20 million, down 18 percent from $24.4 million in 2020.
Announcements of the company's financial situation often refer to fierce competition in the Hanseatic CBD sector, and CV Sciences calls attention to "significant headwinds from the competitive environment". Meanwhile, CW's press release did the same, noting that "increased sales volumes were largely offset by an industry-wide consumer shift to lower-priced CBD products, primarily gummies and topicals."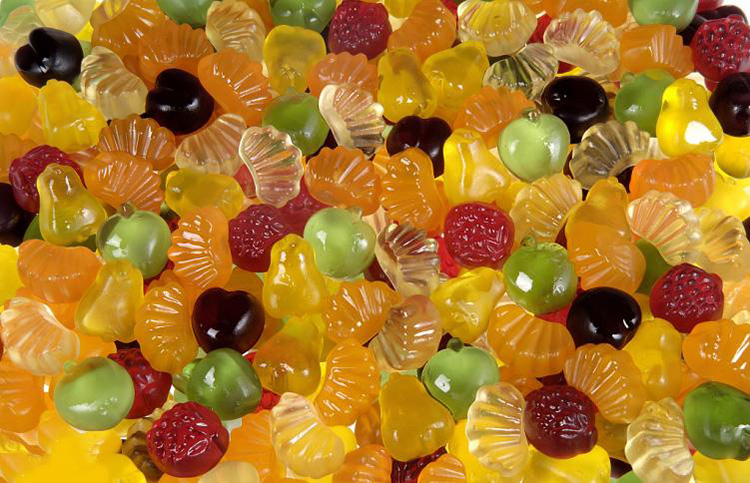 In addition, the reports filed by the three publicly traded companies repeat a common narrative explaining the recent lack of growth in the hemp CBD market: that the continued refusal to allow CBD to be sold as a dietary supplement or added to foods due to "regulatory uncertainty" regarding CBD by the US Food and Drug Administration (FDA) has led to an overall CBD consumer demand growth has begun to decline.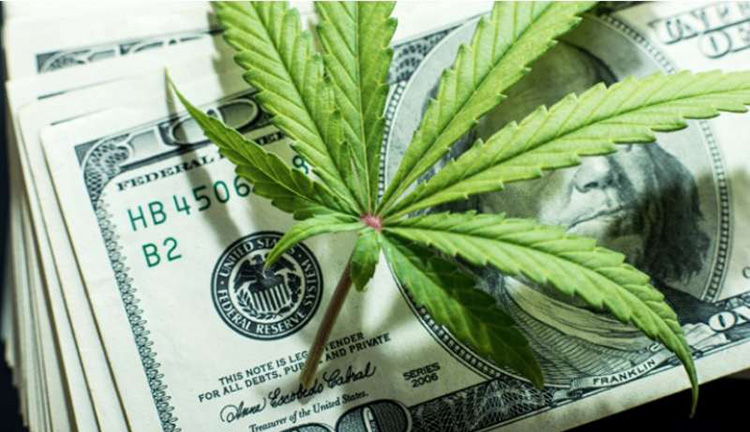 Despite the uncertainty and ban
Cannabis THC sales continue to grow rapidly
Despite the aforementioned CBD companies repeatedly citing a lack of regulatory clarity as a barrier to growth, this uncertainty does not appear to have slowed sales of various forms of THC made from hemp.
In fact, cbdMD's press release notes that the FDA's lack of action on CBD has opened the door for all types of THC products to the detriment of CBD manufacturers: "This is evident in the introduction of competing products, such as the now-banned Delta 8, which is sold in more than 30 states, putting negative downward pressure on the CBD market. "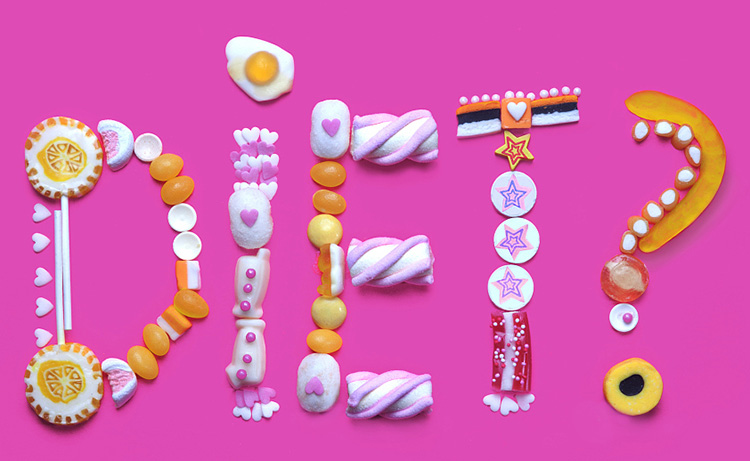 Currently delta-8 THC and similar products themselves exist in a grey area in terms of their legality, however, in the absence of federal action, dozens of states have moved to ban such compounds, or regulate them from various degrees, with several new developments occurring this month alone.
In Michigan, state cannabis regulators withdrew a rulemaking request on April 15 that would have established regulations governing the manufacture of THC products from cannabis.
In Georgia, the Atlanta Journal-Constitution reports that a judge "issued an injunction preventing Gwinnett County District Attorney Patsy Austin Gatterson from imposing a ban on products containing marijuana-derived substances, including delta-8THC, while the lawsuit continues to determine if they are legal."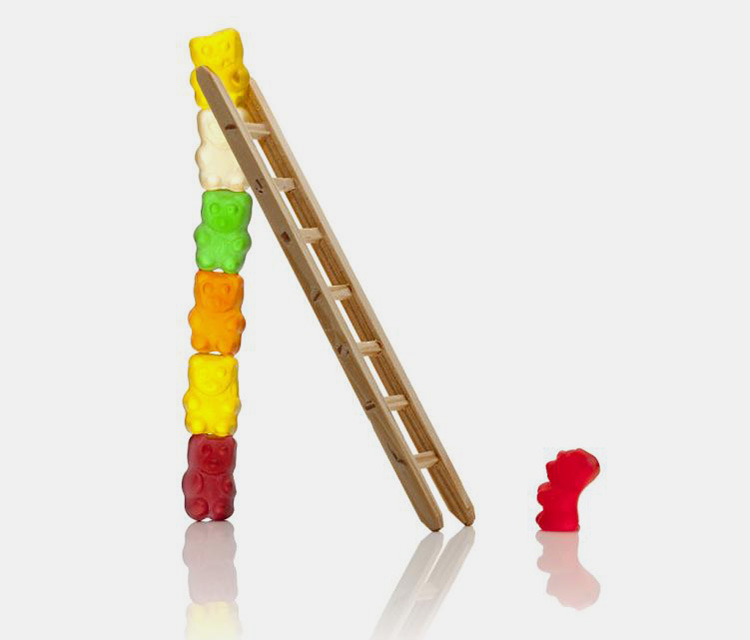 According to the Nashville Scene, in Tennessee, proposed legislation to ban delta-8 THC and similar products was amended to instead regulate and tax them.While the Scene reports that the measure under consideration, HB 1927, now "limits the sale of delta-8 to persons 21 years of age and older, imposes a 5 percent excise tax on products containing delta-8 A 5% excise tax on products containing Delta-8, and licensing and product testing requirements for the products. retailers and manufacturers through the Tennessee Department of Agriculture."
Despite changes and peculiarities in state regulatory approaches, our main window into trends in sales of cannabis-derived THC products - financial data from LFTD Partners Inc. shows continued strong growth in the industry through the end of 2021.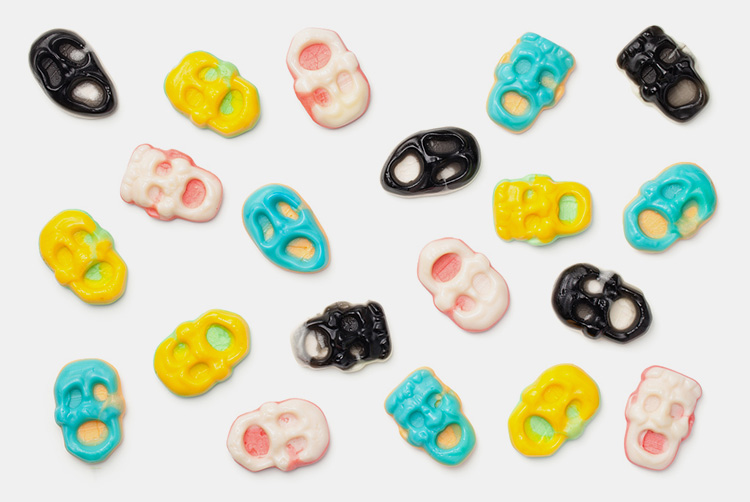 Company information released earlier this month showed that LFTD's revenues for the fourth quarter of 2021 reached $12.8 million, up 45 percent from the previous quarter. Total revenues for the fourth quarter of 2021 increased nearly six-fold year-over-year from $2.2 million in the fourth quarter of 2020. Overall, the company's consolidated sales of more than US$31.6 million in 2021 are also up approximately six times over the previous year.
LFTD also reveals an interesting shift in its business. While delta-8 has become the preferred mark for overall cannabis THC products, the company reported that the primary component of the products that accounted for 47% of LTFD's revenue based on first quarter 2022 sales was THCO, with delta-8, delta-9 and delta-10THC products combined accounting for 35% of sales.
The company's report also shows that e-cigarettes and vapes were the top products for consumers, accounting for nearly two-thirds of sales in the first quarter of 2022, followed by food, which accounted for just over a quarter of sales in the same period.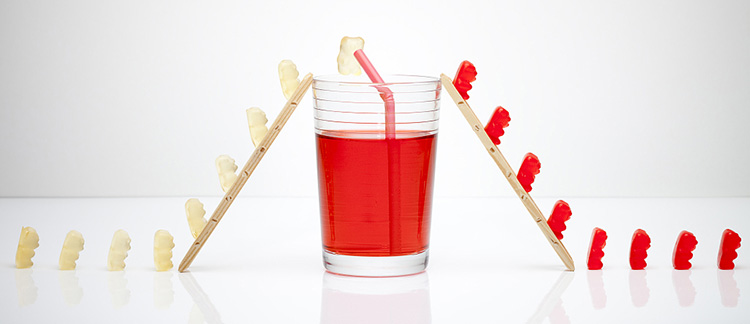 Finally, it is clear that efforts to regulate or ban cannabis THC products at the state level have not hindered their distribution and sale. lFTD's platform has an online customer base of 17,000 and sells directly to more than 1,000 retailers in the United States, with "hundreds of distributors" covering "thousands of "additional shops.
The recently released 2022 MJBiz Factbook predicts that retail sales of cannabis in the US will exceed $33 billion by the end of 2022 and $52 billion by the end of 2026.
Don't forget to share this post!
Gummy Making Machine Related Posts
Gummy Making Machine Related Products
Gummy Making Machine Related Videos
CONTACT US
Tell us your raw material and project budget to get quotations within 24 hours.
WhatsApp Us: +86 189 7157 0951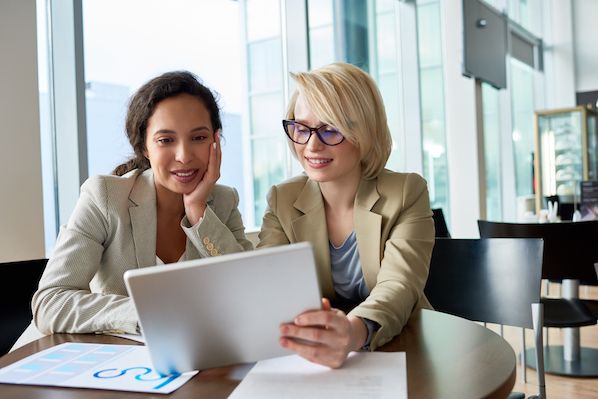 Want the best price & newest pharmaceutical machinery buying guide,tips and trends sent straightly to your box?Sign up for Aipak's monthly newsletter,we're free for your consultation and Offer you the most suitable solutions!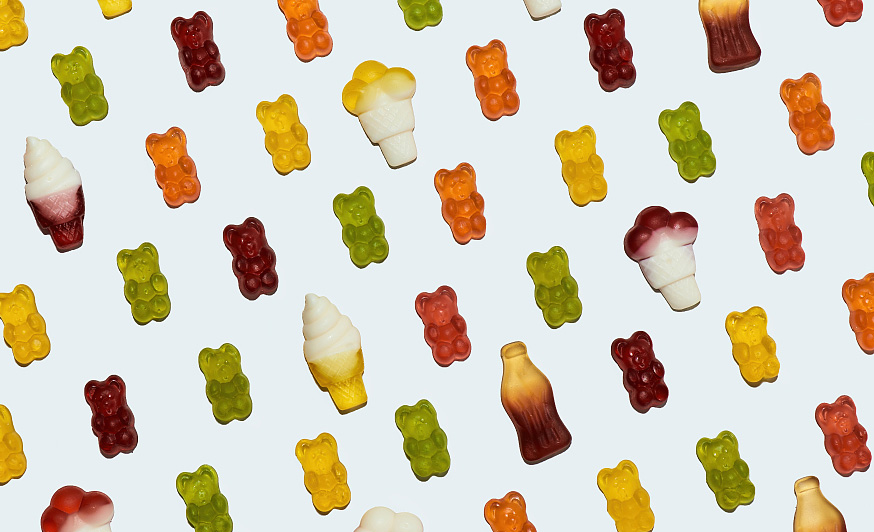 Tell us your material or budget, we'll reply you ASAP within 24 hours