What Happens If You Eat Too Many Gummy Vitamins?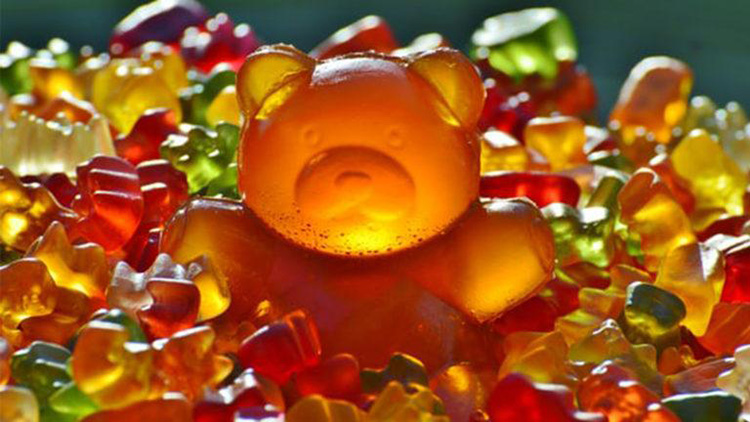 Gummy vitamins are so popular as diet alone cannot meet major nutrient requirements. That's where a conspicuous trend of a colossal upsurge in the acceptance of gummy vitamins across the sphere, thanks to tasty, chewable, and scrumptious supplements.
Interestingly, you don't need to gulp the water like in the case of conventional pills with a cringy smell. Figuring out 'What Happened If You Eat Too Many Gummy Vitamins?'
In this article, we have dived deeper around gummy vitamins and discussed your top concerns below:
Ⅰ.What Could You Experience with Gummy Vitamin Overdose?
Eating gummy vitamins is fun-loving activity to obtain nutrients burst in soft, chewy textured gummies. If you're among those entrants who keep consuming them like candies, then it's time to cautious-It's harming without Alarming!
How? I'll elaborate on the cause and symptoms associated with soaring overdose.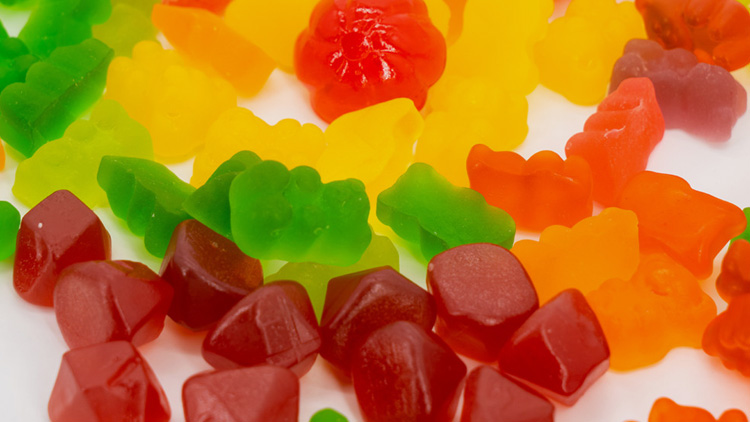 There are myriad clues reported claiming gummy vitamins overdose. The most conspicuous is that sweet gummy is delicious and scrumptious to consume that no one can resist stopping! And that's the reason behind contributing adverse impacts on your health.
Coming to the point, there are basically two categories of vitamins; fat soluble and water soluble. Fat-soluble gummy vitamins like Vit A, E, D and K sometimes accumulate in your body and aggravate toxic levels. In comparison to fat soluble gummy vitamins, water soluble gummies are  far safer as it drains from the body. Let's see how their overdosing negatively impact on your health.
A.OVERDOSE OF FAT- SOLUBLE GUMMY VITAMINS
Overdose Of Gummy Vitamin A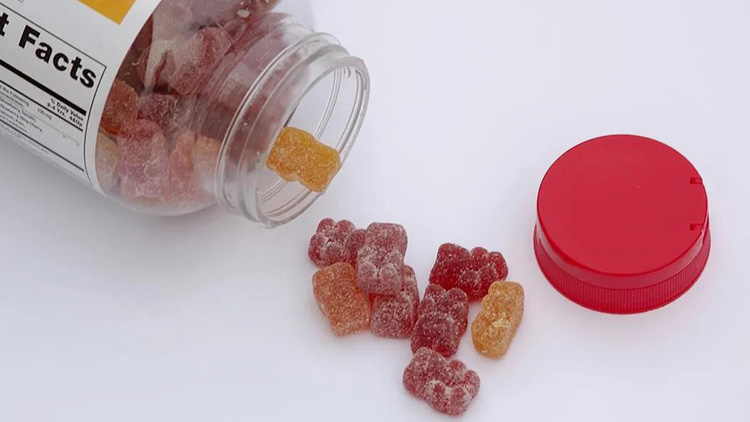 Vitamin A gummy bears hold essential nutritional content that supports healthy immunity, cell growth, vision, and aging. Their daily recommended dose is 10,000 International Units (I.U).
Signs & Symptoms

A famous say anything in excess is harmful, taking too much vitamin A gummies may lead to cause:
dizziness,
nausea,
headache,
allergies,
body aches
Coma
Overdose Of Gummy Vitamin D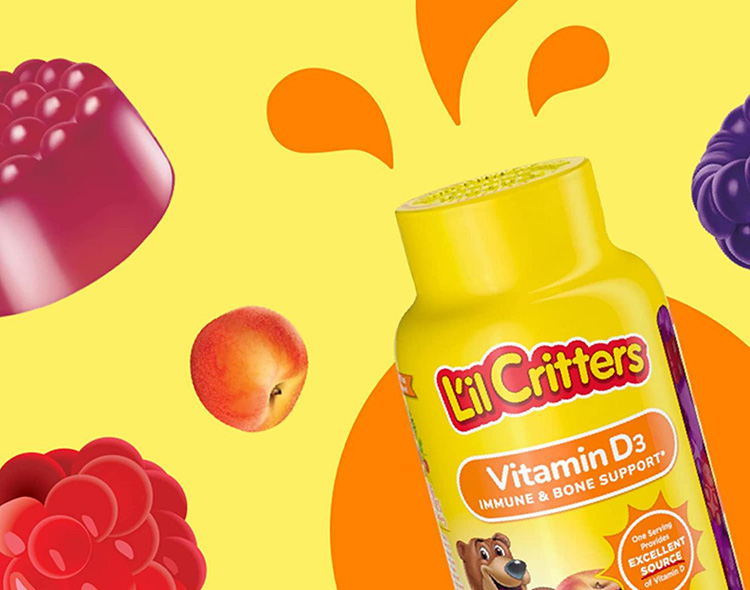 For optimal health, you should take an average of 400-800 IU of vitamin D. This dose may be higher in certain circumstances where you do not get sufficient sunlight. If the level of Vit D surpasses its limits (40,000 – 100,000 IU adults) for several days to months.
Signs & Symptoms
Its harmful effects are too dire to ignore. For instance:
Muscle stiffness and weakness
Confusion and mental disturbance
Loss of appetite
Kidney stones
Chronic levels of vitamin D may cause
Renal Failure
Heart problems
Coma & Death
Overdose Of Gummy Vitamin E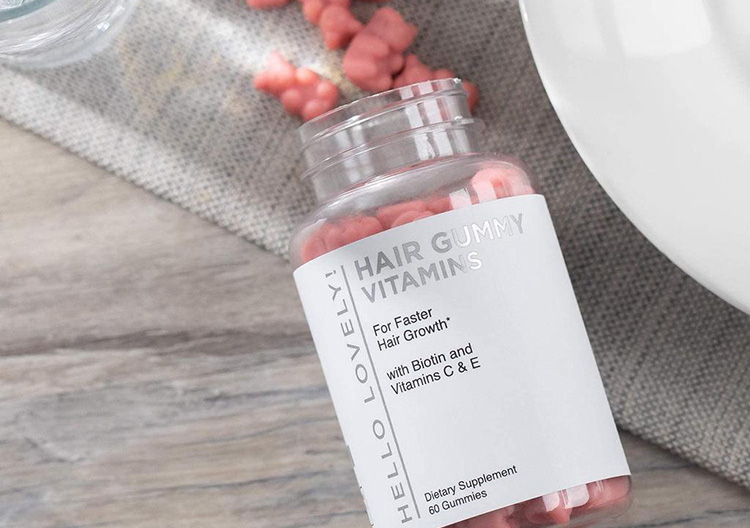 Gummy vitamin E is great for heart health hooked with other benefits such as improving the immune system, dewy skin, beautiful hair, etc., Although this is a far-reaching source of vitamin for all ages and much popular among females as their tastes, shapes, flavors, and advantages gravitate them more.
Vitamin E gummies daily recommended dose for an adult is 22 I.U (RRR alpha tocopherol). If you consume them in higher doses such as 1500 I.U it may potentiate the risk of side effects mentioned below.
Signs & Symptoms
Major symptoms you may feel are:
Increase risk of heart problems
Brittle bones
Poor night vision
Stroke
Increase risk of bleeding in surgery patients.
Overdose Of Gummy Vitamin K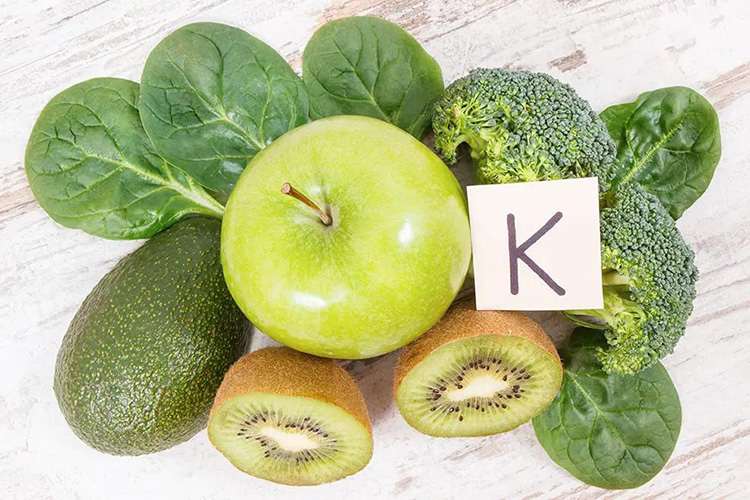 Gummy vitamin K comes from extracts of green leafy vegetables (spinach, broccoli) responsible for clotting of blood. Its daily recommended dose is 80-120 mcg for adults. It is usually well-tolerated, and toxicity is rare except for its synthetic derivative (menadione).
Signs & Symptoms
If you take its higher doses of gummy vitamin, it may cause:
Stomach Upset
Jaundice
Haemolytic anaemia
B.OVERDOSE OF WATER-SOLUBLE GUMMY VITAMINS
Water soluble gummy vitamins are supposed to be safer for your health as it has a tendency to dissolve in water and flush out through urine. But taking too much water-soluble gummies like Vitamin C and B- complex may seriously harm you.
Overdose Of Gummy Vitamin C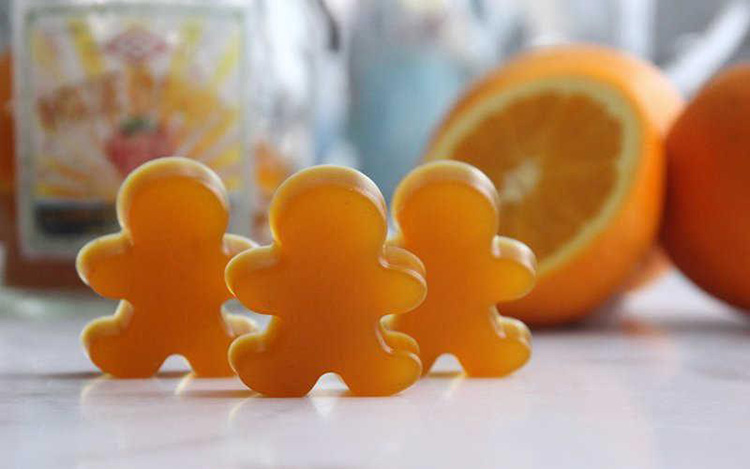 Fruity gummy vitamin C is however irresistible! Besides offering a number of benefits their mouth-watering taste and flavor attract people of all ages. Its daily recommended dose is 70 to 90 mg/day. You cannot go beyond 2000mg/day to maintain your health; in case of overdose, you may have certain pathological ailments mentioned below.
Signs & Symptoms
Overdosing of vitamin C gummies results in:
Diarrhea
Flushing (tingling, redness)
Nausea
Vomit
Lower abdominal cramps
Overdose Of Gummy Vitamin B Complex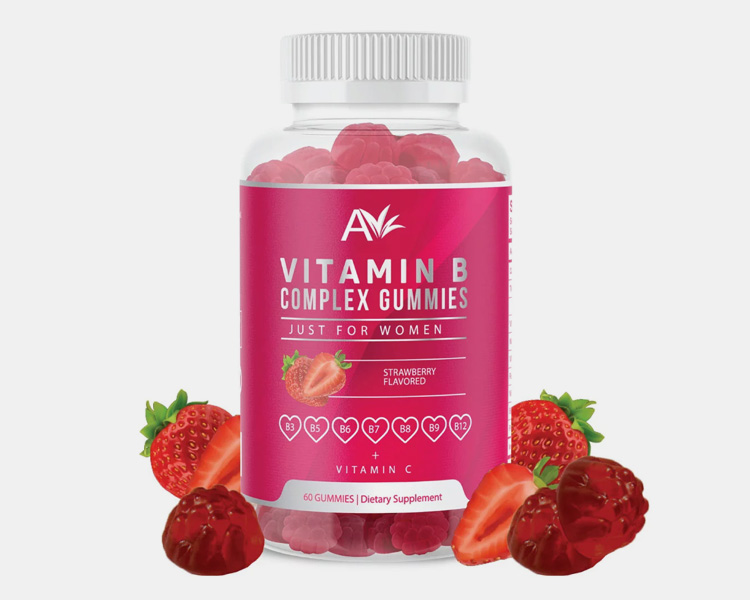 Gummy vitamin B complex is mixture of 8 B vitamins such as thiamine (1.1- 1.2 mg) , riboflavin (1.1-1.3 mg) , niacin (14-16 mg NE) , pantothenic acid (5mg) , pyridoxine (1.3 mg), biotin (30 mcg), folic acid (400 mcg) , cobalamin (2.4 mcg).
Each of them is essential for an individual of all ages. By chomping too much vitamin B- complex, certain categories may give some side effects mentioned below.
Signs & Symptoms
General signs and symptoms of vitamin B complex are:
Neuropathy by an overdose of B6
Nervous system damage by an overdose of folic acid
Skin Flushing by an overdose of niacin.
Ⅱ.Stick To the Safest Dose of Gummy Vitamins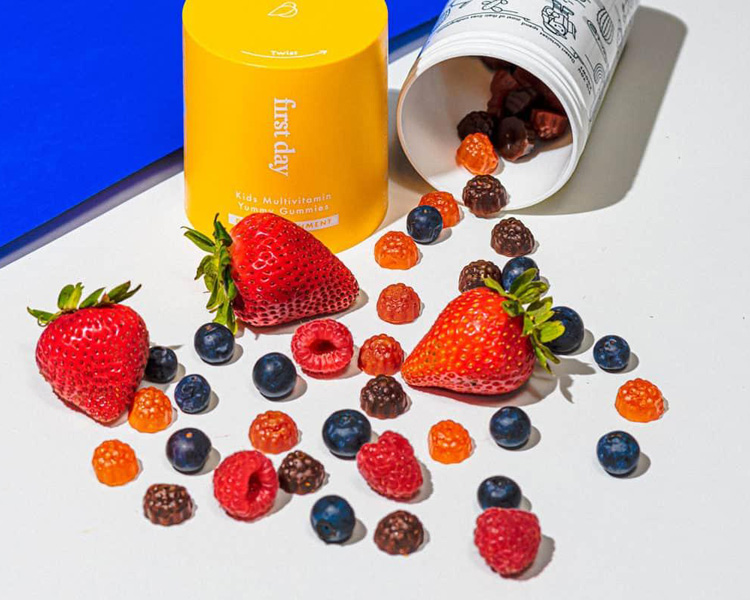 Gummy vitamins come in tasty flavors and fun way to sustain your health; this could be one of the reasons behind its overdosing. There are myriads of research reports supporting gummy vitamins as a good dose to attain nutrition. Side by side, the Academy of Nutrition & Dietetics suggests that people who are taking a balanced diet won't necessarily need nutritional supplements on a daily basis and eating too many gummy vitamins in the form of supplements could be dangerous. If you stick to a balanced dosage, you won't suffer any side effects. Moreover, experts don't recommend gummy or non-gummy supplements unless you find a certain nutritional deficiency.
By keeping this in mind, gummy vitamins would give their maximum potency and health merits.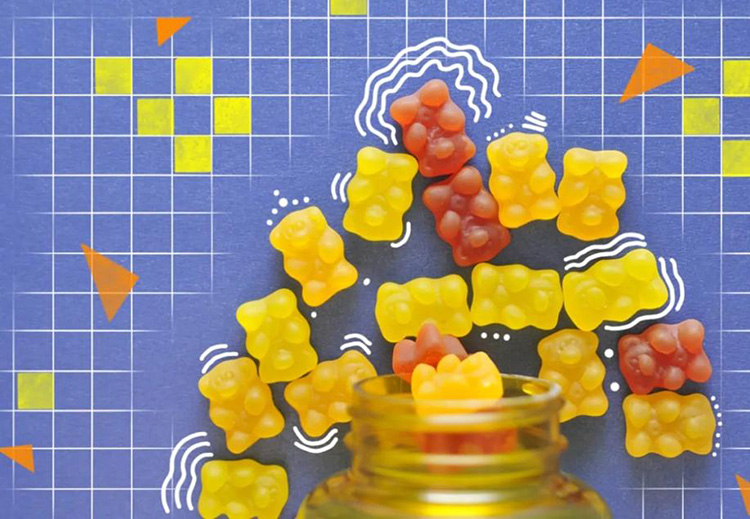 We have mentioned an example of gummy vitamins prepared for kids and adults. Each gummy vitamin may contain a different proportion because they may vary from product to product and brand to brand. For your safety must do some research to assess the exact ratio of ingredients.
Gummy Vitamin
Age
Kids: four to eight yearsAdult: Nineteen years onward
Maximum Limit
Number of Gummy Vitamins
Vitamin A
Children
Adult
900 mcg
3000 mcg
2.4 Gummies

4 gummies

Vitamin D
Children
Adult
3000 IU
4000 IU
6 gummies

4 gummies

Vitamin E
Children
Adult
300 mg
1000mg
44 gummies
74 gummies
Vitamin B Complex
Do not store in the body; the excess amount is excreted via urine, lesser chances of overdose.
1 gummy

1-2 gummies (do not exceed recommended dose)
Ⅲ.What To Do If You Eat Too Much Gummy Vitamins?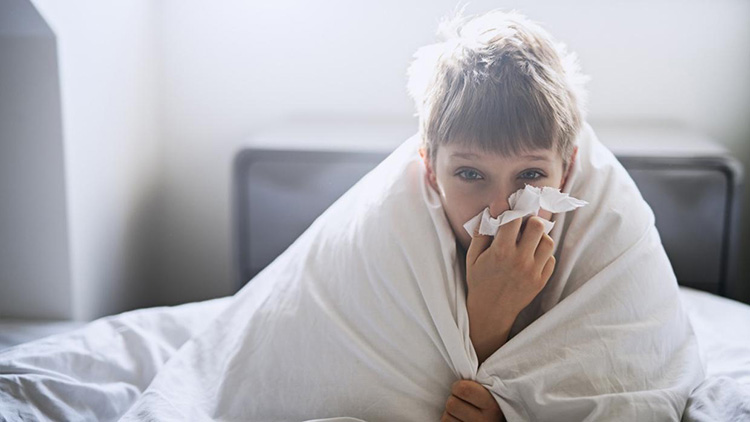 Yes, it is possible to eat too many gummy vitamins, most often incidence of toxicity merely occurred but does not warrant medical treatment.
Since gummy vitamins are indisputably more enticing than conventional vitamins, you may consume them more unintentionally while children cannot differentiate them between candies; this is the possible reason for their overconsumption.
If you think your child or you've eaten too many gummy vitamins, here are some recommendations you may follow:
Contact Drug Information & Poison Centreimmediately and seek help.
Hydrate your body by consuming more and more water.
Monitor the symptoms, this may help you to determine the level of toxicity and inform the healthcare provider.
Don't panic! Water soluble gummy vitamins are eliminated quickly through urine therefore drinking is safe for rapid flushing out.
When seeking medical attention, be sure to carry gummy vitamin or non-gummy vitamin bottles with you. This is primarily important to know exactly what ingredients you've consumed.
An iron overdosing is alarming, but fortunately, it has less possibility to occur as it tastes not good in gummies- typically does not cause an overdose. In case of overdose, may be administered with the antidote.
Conclusion
Gummy vitamins are becoming a far-reaching trend with an upsurge number of benefits all over the world. A marketed product must be compliant to proper certifications that could ensure you high safety levels of nutritional content added in gummies, because uncertified manufacturer could possibly implement unsatisfactory proportion putting you at risk of the above-mentioned ailments. Aipak pharmaceutical adhered to international quality standard providing certified gummy making products. If you are looking to design a customized formulation for gummy vitamins, softgel capsules, tablets to deliver your active ingredients, just send us a message! Our consultant will contact you shortly.
Don't forget to share this post!
Gummy Making Machine Related Products
Gummy Making Machine Related Videos
CONTACT US
Tell us your raw material and project budget to get quotations within 24 hours.
WhatsApp Us: +86 189 7157 0951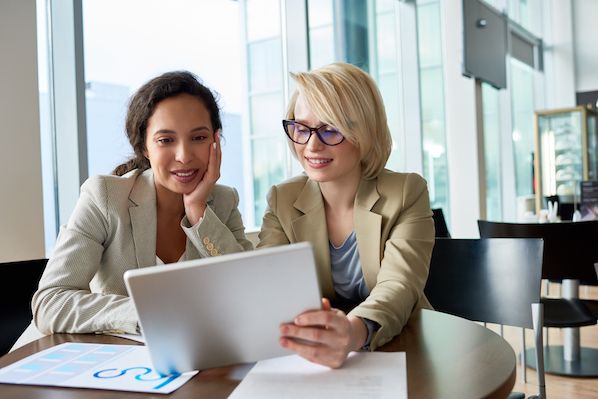 Want the best price & newest pharmaceutical machinery buying guide,tips and trends sent straightly to your box?Sign up for Aipak's monthly newsletter,we're free for your consultation and Offer you the most suitable solutions!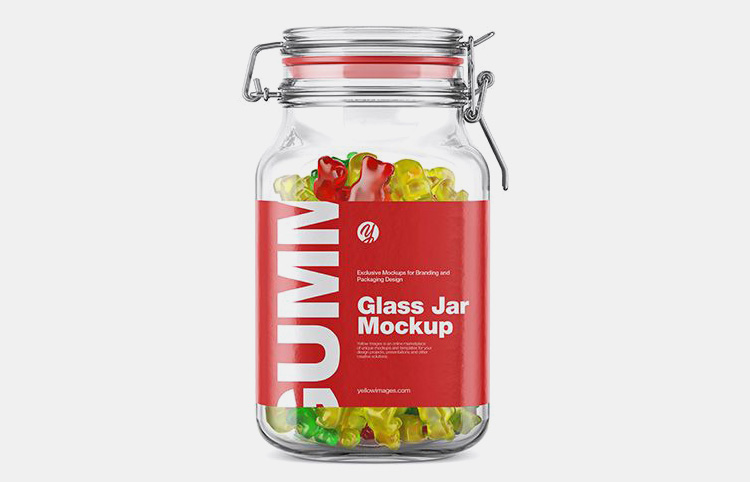 Tell us your material or budget, we'll reply you ASAP within 24 hours