Top 10 Global Fluid Bed Dryer Manufacturers:the Definitive Guide in 2023
Dryers have become the imperative part of process industry as the quality of product is greatly dependent upon the drying process. Fluidized bed dryers are highly efficient in drying and designed for processing broad collection of materials.
Fluidized bed dryers are utilized in pharmaceutical, chemical and food industry. They were first brought in to practice in 1920's and after a century has become well established in the whole processing industry.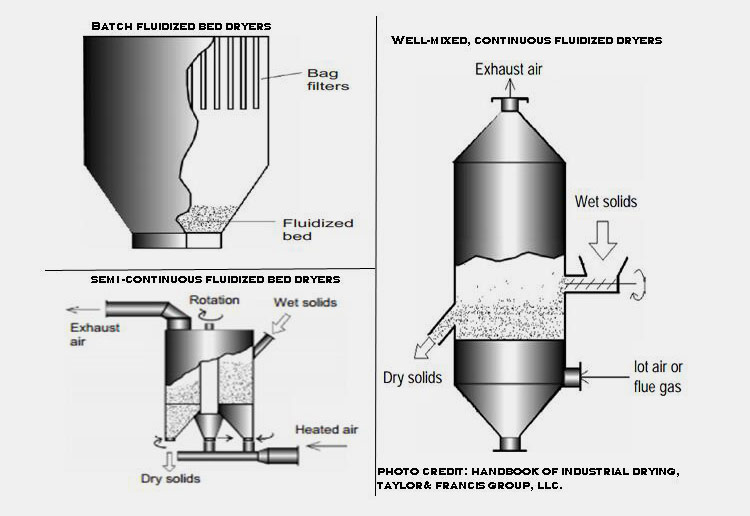 In these scenarios where the demand of such equipment has increased to high levels, used in almost all vital industries, it has become equally vital to regulate the market for energy efficient and less costly equipment.
If you are in the need of buying fluid bed dryers, we have a best solution for you. You can find the information of the top ten manufactures of fluid bed dryers for processing industry.
This article will cover top ten companies that manufactures energy efficient fluid bed dryers.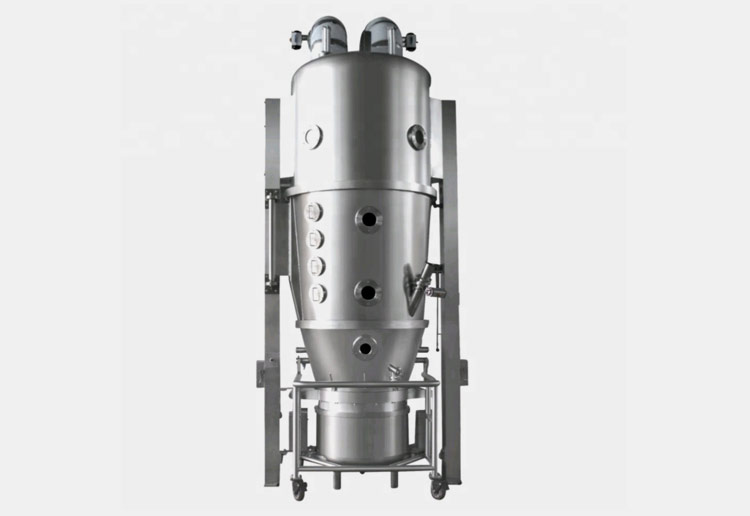 | | | |
| --- | --- | --- |
| Rank | Manufacturing Company | Head Quarters |
| 1 | TEMA PROCESS | Wapenveld, The Netherlands |
| 2 | ROMACO | Duelmen, Westphalia, Germany |
| 3 | VENTILEX | Paderno Dugnano (MI), Italy |
| 4 | JOST | Washington, USA. |
| 5 | AIPAK | Wuhan, China |
| 6 | VIBRA MASCHINENFABRIK SCHULTHEIS GmbH & Co. | Hesse, Germany |
| 7 | COS.MEC | Heerde, Netherland. |
| 8 | Witte | Karlsruhe, Germany |
| 9 | XIAOLUN | Zhejiang Province, China |
| 10 | GEA | Dusseldorf, Germany |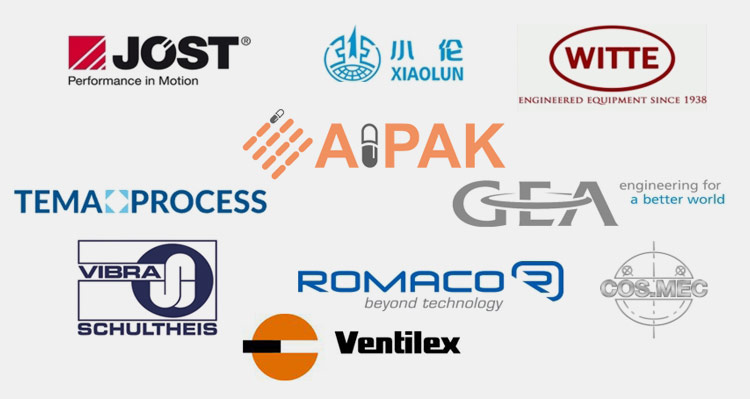 TEMA Process Background: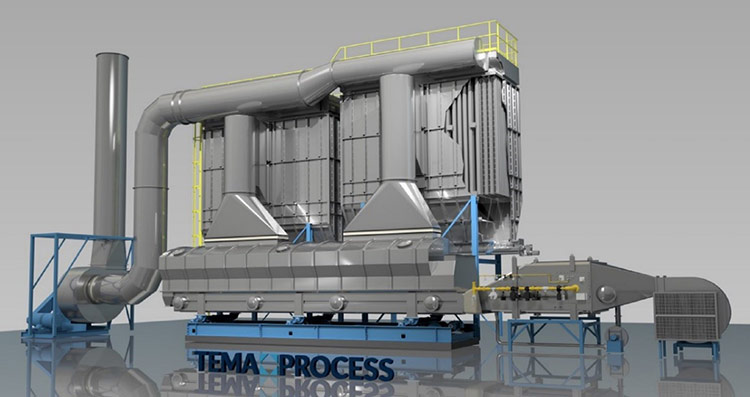 TEMA PROCESS is a leading manufacturer of fluid bed systems for drying wide range of materials including minerals, food and chemical etc. They not only specialize in manufacturing fluid bed dryers but also provide machines for cooling, roasting, sterilization, and pasturing techniques.
It is comparatively a new company, but the management and employees hold years of experience in designing and manufacturing fluid bed dryers also it belongs to group of companies which has a total number of 2700 of employees.
The fastly growing company has moved to their huge production facility in Wapenveld totally committed to providing best services of manufacturing fluid bed dryers and other equipment.
Key Products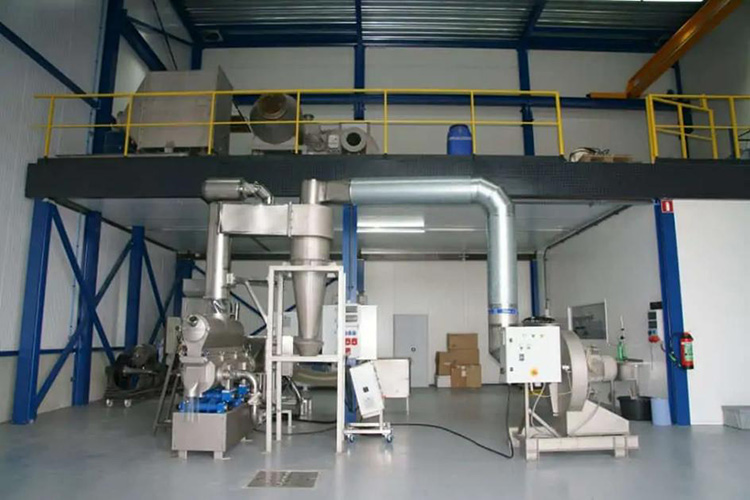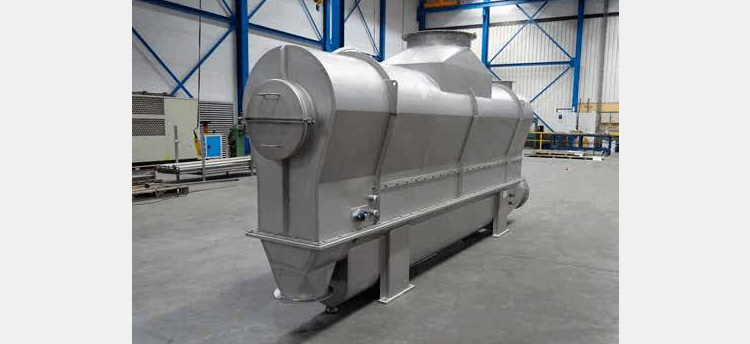 TEMA PROCESS manufactures three types of fluid bed dryers
Continuous fluid bed dryer
Shaking fluid bed dryer
Static fluid bed dryer
Recommend Reason
TEMA PROCESS provides the best solution for energy and cost-efficient fluid bed dryers. The salient features of their products are
Less consumption of energy
Uniform drying of product
Variety of products so can deal with several types of materials
Reliability
Less cost
Cooling section is often integrated in the dryer
Romaco Background: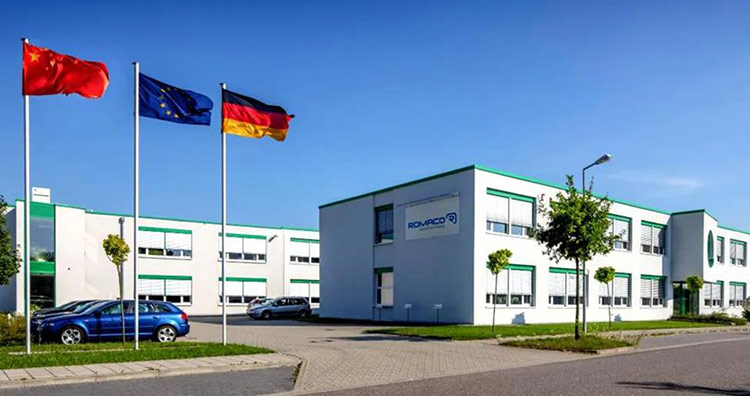 Romaco is famous for developing packaging and processing solutions for pharmaceutical industry for over 40 years. Romaco being part of Truking enterprise is serving pharmaceutical industry with products ranging from tabletop to industrial scale granulating machines, tube filling machines, dryers, cartoners and tablet pressing machines etc.
Romaco is partnering with several renowned brands in the field like Innojet, Kilian, Noack, Siebler, promatic and Macofar while operating from four main sites in Europe.
Key Products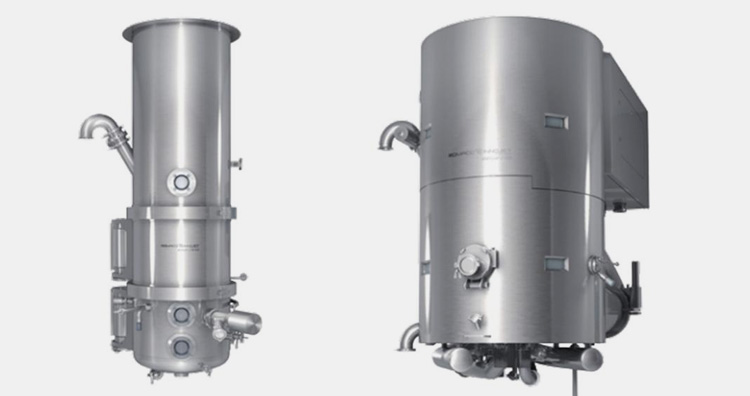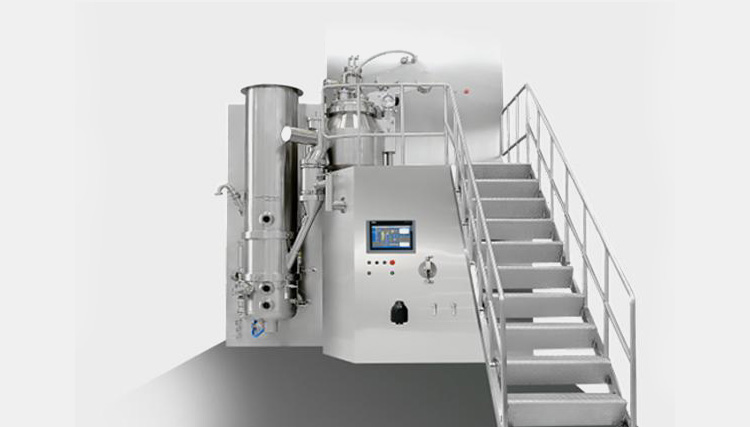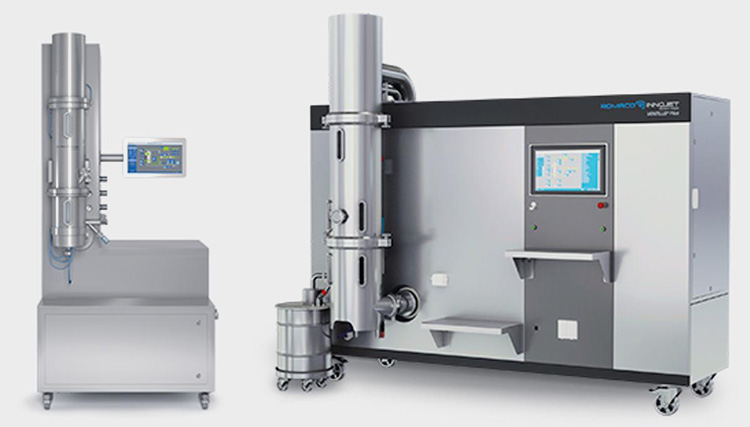 Romaco has introduced Romaco Innojet VENTILUS® Production Plant which is all in one solution for processing pharmaceutical products. The fluidized bed dryer for drying purpose only is also offered whereas the combined version with coating and granulating is also available.
VENTILUS® LE-D- (dryer)
VENTILUS® LE-G: (granulator)
VENTILUS® LE-C: (granulator and coater)
VENTILUS® Premium (All in one)
Romaco partnered with Innojet offers all sort of services from installation to training the clients
Product support available
The products follow GMP's standards and safety regulations
Romaco's fluid bed dryers' series is safe to use and have options for multiple materials for chemical, food and pharmaceutical industry.
The Ventilus production plant is one of its kind offering solutions to all problems
Multiple options available
Romaco fluid bed dryers are easy to install, easy to clean and easy to maintain.
Ventilex Background: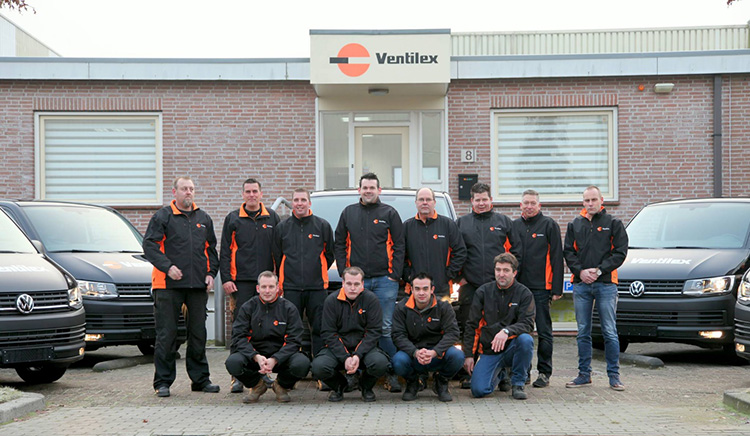 Since 1965, Ventilex has created significant mark in drying technology till now. Ventilex is a well-known company in the drying industry. Ventilex is continously committed to deliver tailored drying machinery for all the customer needs specifically for chemical, food, pharmaceutical, and healthcare industry.
The company started in Netherlands and started their services in Cincinnati USA in 2001, since then the company is hauling the market for its extraordinary service and provision of equipment worldwide.
Key Products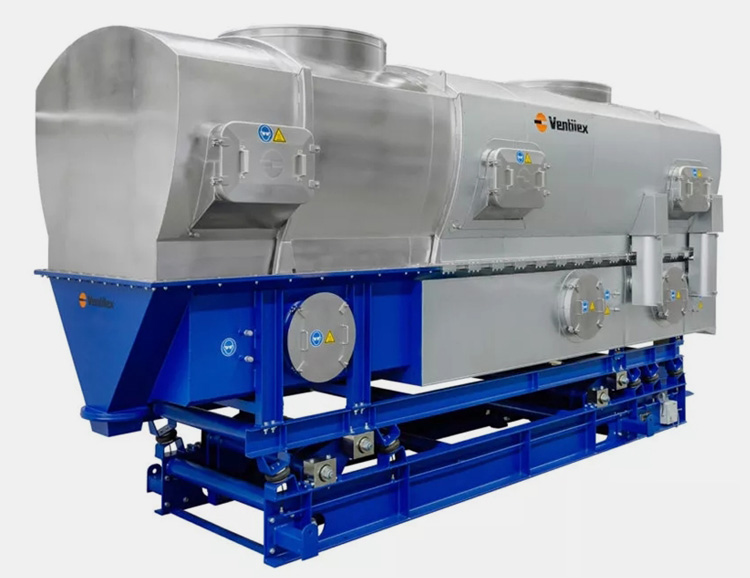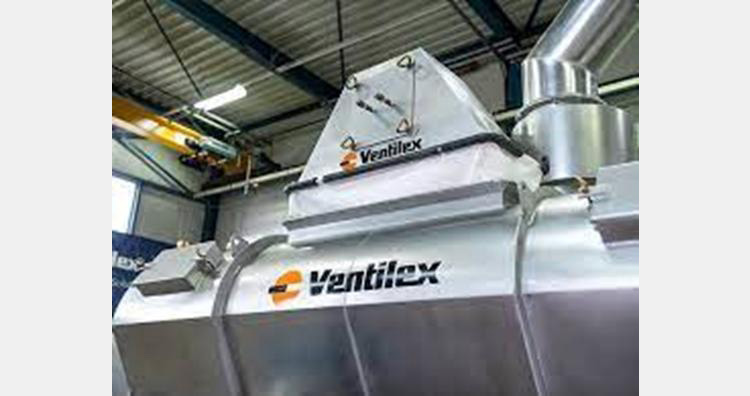 For drying the chemicals and food related materials, Ventilex provides drying and cooling fluid bed dryer. The fine combination of air velocity and motion results in efficient drying. Ventilex dryers provide uniform drying in less time and low temperature making energy conservation possible.
Recommend Reason
The prominent features of the fluid bed dryers that make the company a prominent one in the league are
Customization is available
Uniform drying of the products
Less time consuming
Easy operation and energy efficient
Low maintenance
JOST Background:
JOST group is a German company providing technical equipment for over 100 years in an efficient manner. JOST provides highly efficient machines for drying, screening, conveying and almost all type of processing industry.
The dryers developed by the company follow the direct heat transfer where heat directly comes in contact with the product to be dried. Micro throwing technology is used and customized for each machine by adjusting the throw angle.
Key Products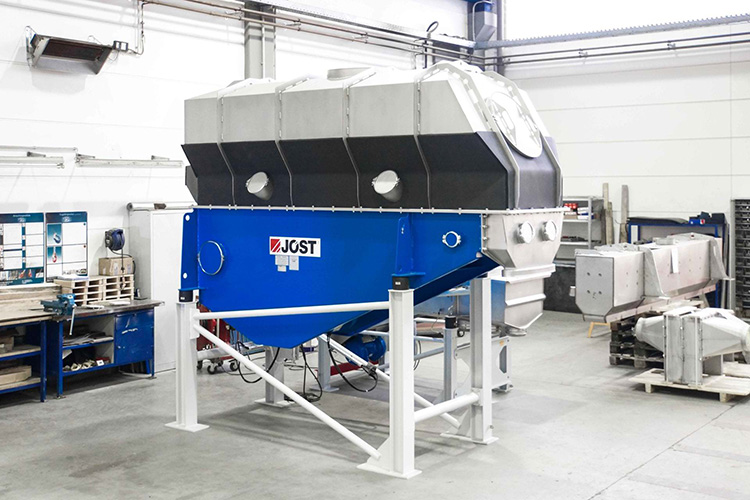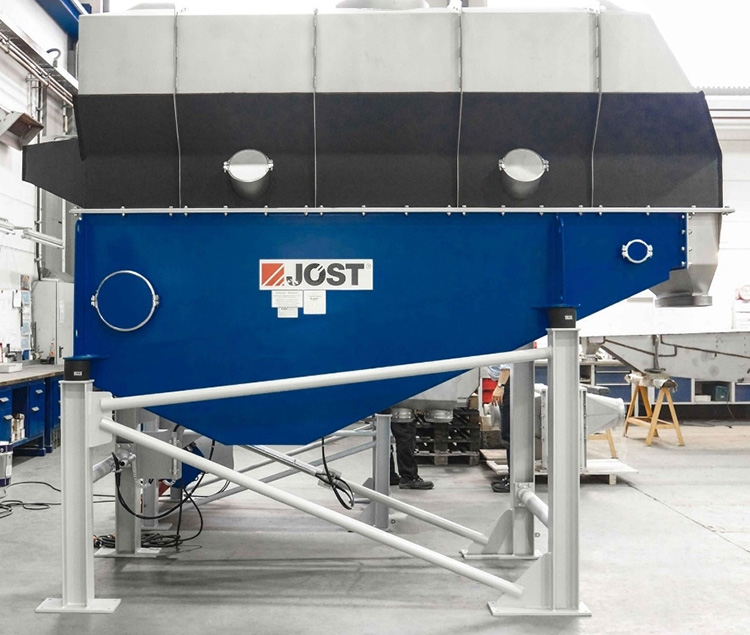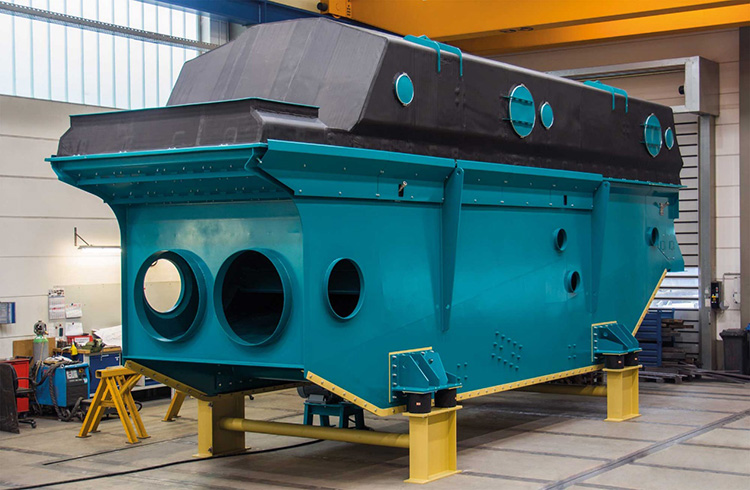 The fluidized bed dryer manufactured by JOST group follows vibrating fluid bed technology. Different models are available having single or multiple dryers. They also provide multiple options for specific kind of materials with static or oscillating exhaust hoods.
Recommend Reason
The eminent features of this fluid bed dryer are
It is highly efficient
Consumes very less energy
Compact and convenient design
Easy to handle
Easy to maintain
Option to buy individual components or whole systems.
AIPAK Background: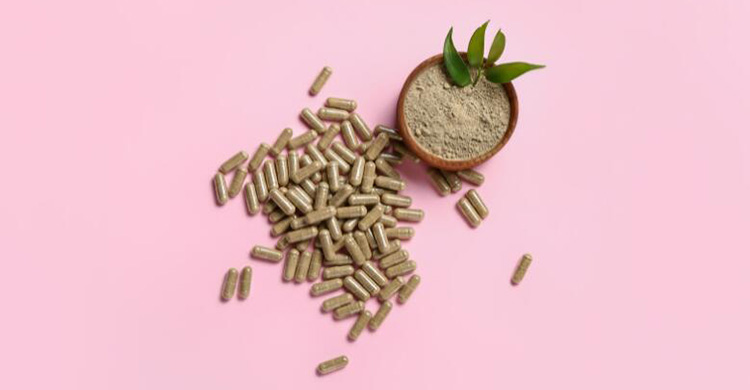 AIPAK has dominated the pharmaceutical equipment market for last 10 years. It has become the most reliable professional company that supplies pharmaceutical machines worldwide.
AIPAK provides customized solution for all the problems related to processing industry, manufacturing almost all types of machines including tube filling machines, capsule filling machine, tablet coating machine etc.
Key Products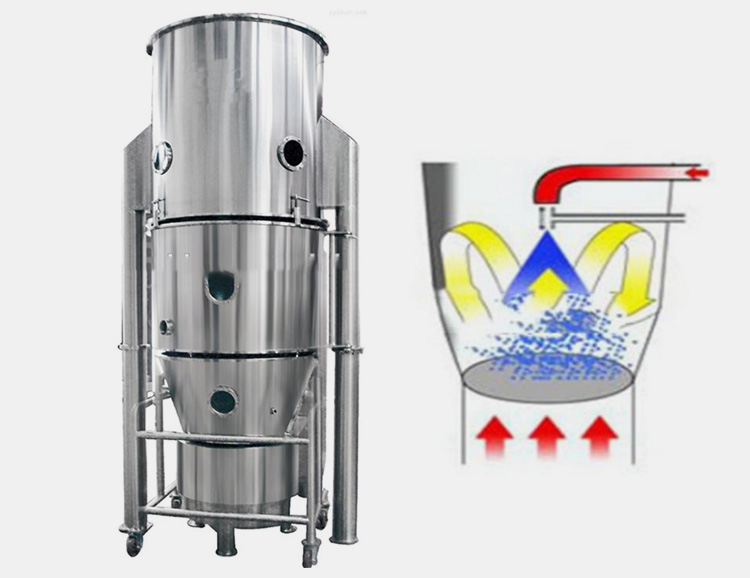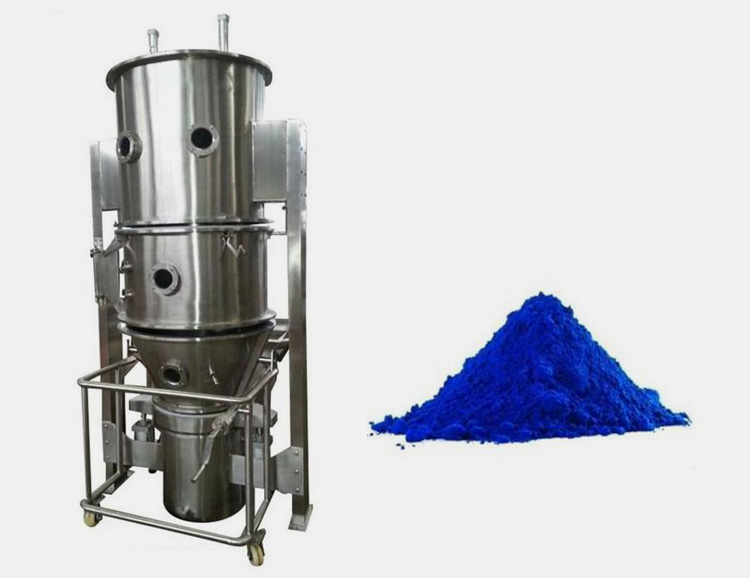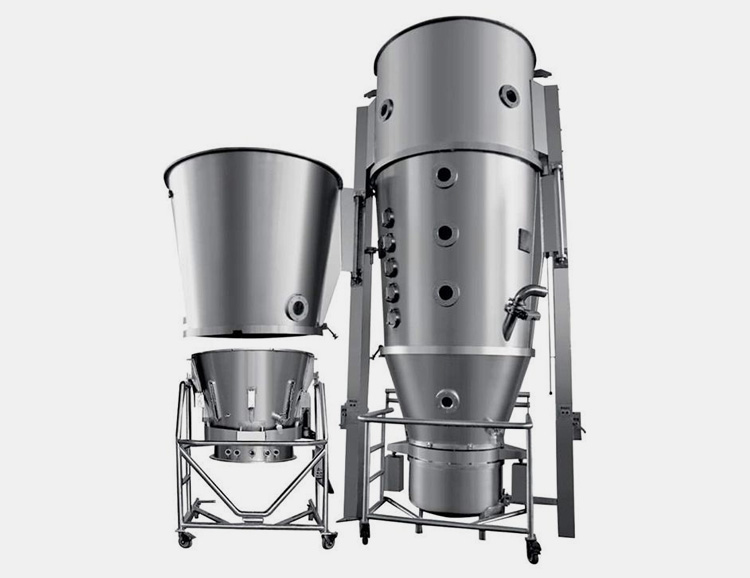 AIPAK develops highly efficient dryers that serves the purpose of drying and mixing pharmaceutical products, chemical and foodstuff as well. The fluid bed dryers designed by the company are ideal and easy to use.
The main versions of fluid bed dryers offered by the company are
FG Series Fluid Bed Dryer
ZLG series Vibration Fluidized Bed Dryer
GF Series High Efficiency Fluidized Bed Dryer
Recommend Reason
The salient features of fluid bed dryers from AIPAK are
Less time required for drying so suitable for temperature sensitive materials
Cost effective
Low maintenance
Highly consistent and High quality
Fulfills GMP standards
Meet the safety requirements
VibraIBRA Schultheis Background: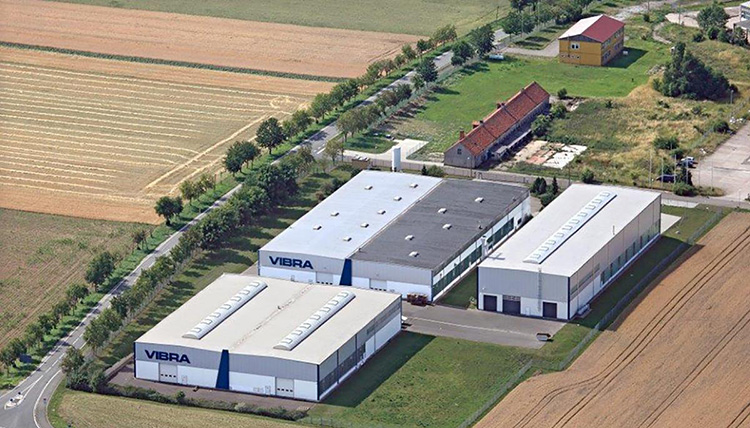 VIBRA SCHULTHEIS is known for its exceptional services in the industry for over 7- years. They have been serving chemical and food industries by providing the best vibration and fluid bed technology.
The company owns more than 170 qualified employees meeting the demand of customers by manufacturing timely and best quality products. The main services provided include products for drying and cooling, conveying of bulk materials.
Key Products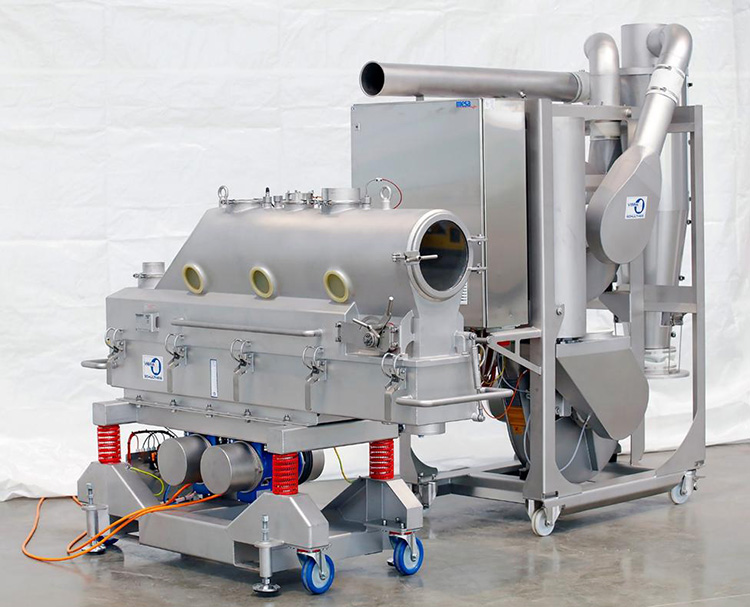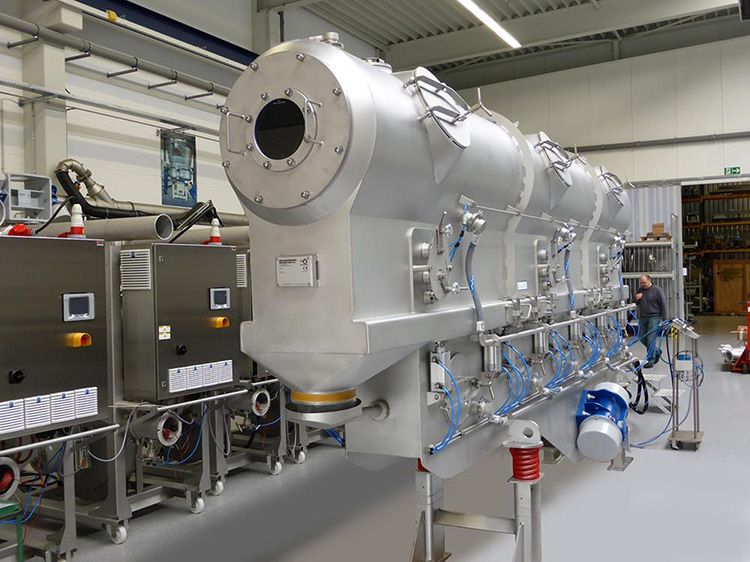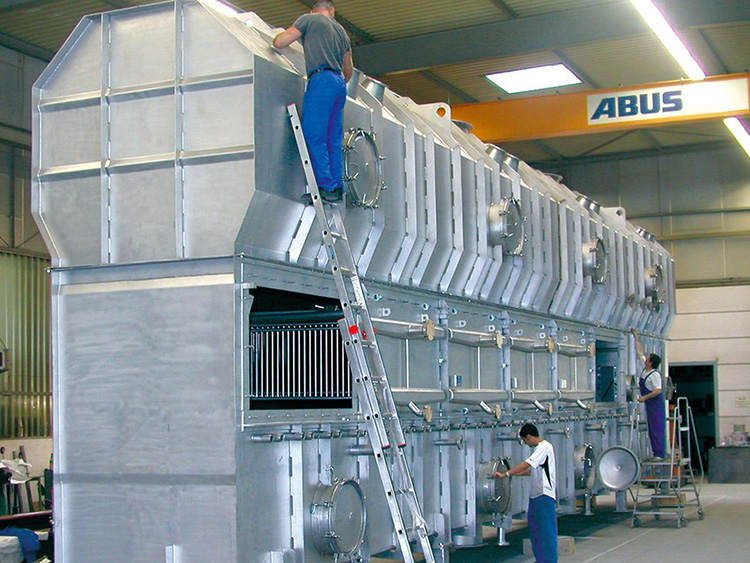 The series of fluid bed dryers by Vibra Schultheis are as followed:
VIBRATING FLUID-BED DRYERS / COOLERS
STATIC FLUID-BED DRYERS / COOLERS
BATCH DRYERS / COOLERS
Recommend Reason
VIBRA SCHULTHEIS is renowned manufacturer of several products necessary for the process industry including fluid bed dryers and coolers. These dryers can be combined with other dryers and chambers.
The salient features of fluid bed dryers from VIBRA SCHULTHEIS are
High drying capacity
Energy efficient
Hygienic and safe operation
Gentle handling
Customization of design
COS.MEC Background: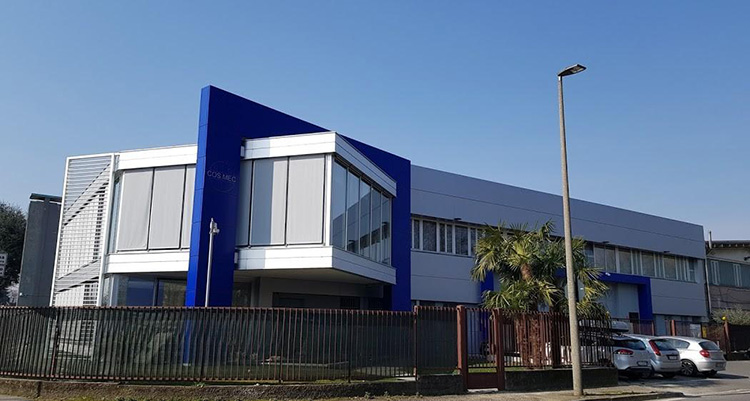 Cos.Mec is global manufacturer and supplier for over past 25 years that offers extensively designed solution for pharmaceuticals, chemical and food industries located in Italy and worldwide. Cos.Mec pharmaceutical equipment are fully compliance with cGMP norms such as cGMP & FDA. Their quality performance and safety are the prime features that Cos.Mec offers to their consumers. Today, Cos.Mec key of success is cost-effective equipment and quality ratio along with pre- and post-sale services for local and international markets.
COS.MEC is serving the food, pharmaceutical and chemical industry by manufacturing machines and customized solutions according to the customer needs. The company has reached international standards fulfilling quality and safety requirements.
Key Products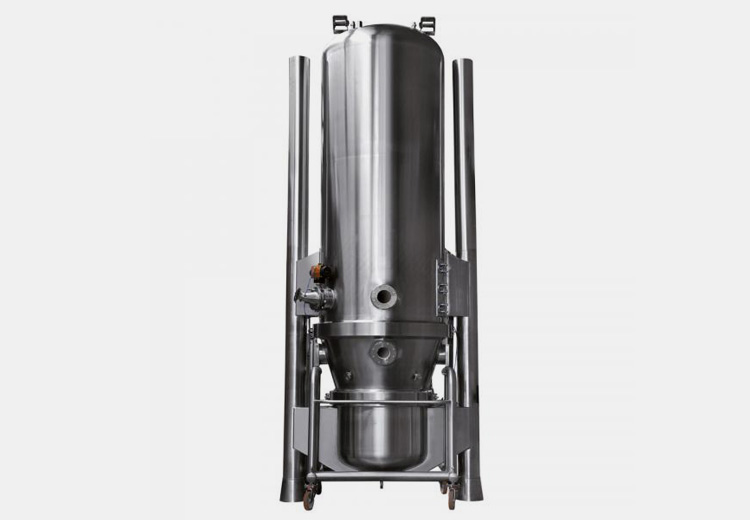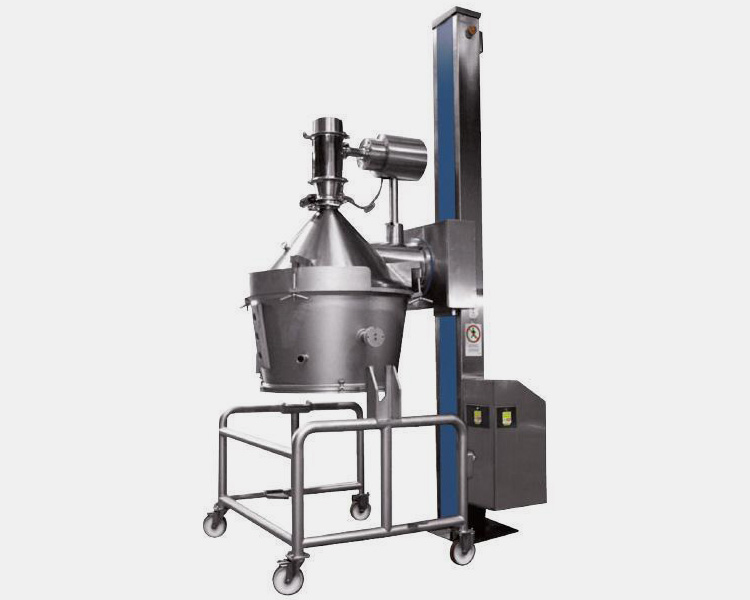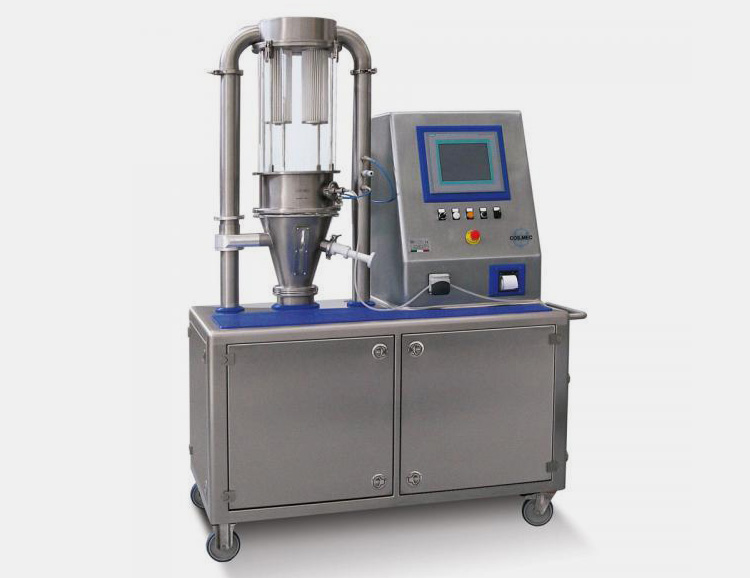 The fluid bed dryer designed by the company suits best for granulation and drying of powders for the pharmaceutical industry.
Fluid bed dryer
Column lift for Fluid Bed Dryer discharge
Laboratory fluid bed dryer
The fluid bed dryer can be used simultaneously for drying and granulating processes.
Can be managed automatically
Touch screen operation available
Air treatment unit has heap filters
Fulfill international standards and regulations
High quality and meet the safest criteria
Easy to use
WITTE Background:
WITTE has earned global reputation in engineering and craftsmanship. It offers various products for processing industry including dryers, coolers, conveyers, and associated equipment serving the industry since 1938.
The Washington based company is well known for its innovations in design, airflow engineering, development, and guaranteed performance of the equipment.
WITTE came in fluid bed making market in 1946 and manufactured fluid bed dryers for various food products, chemicals and pharmaceuticals and minerals since then.
Key Products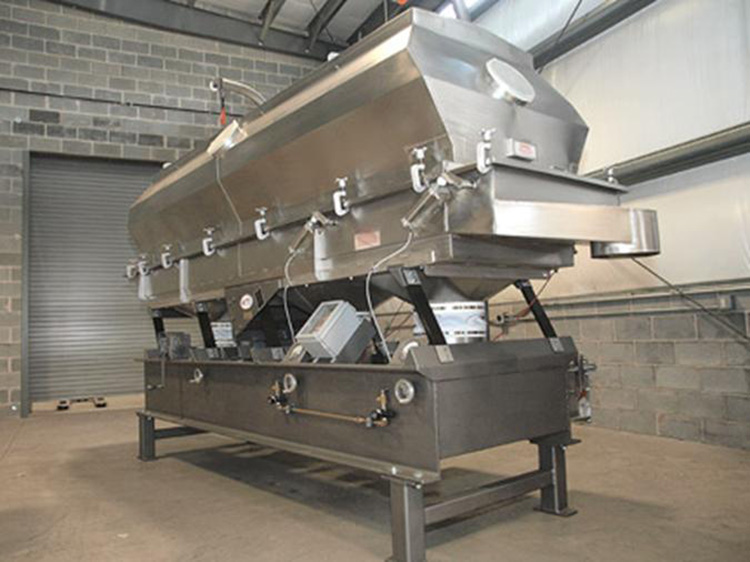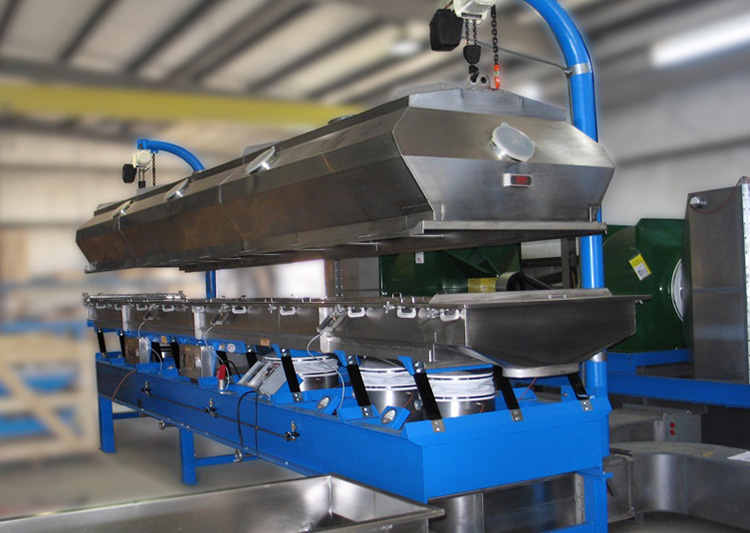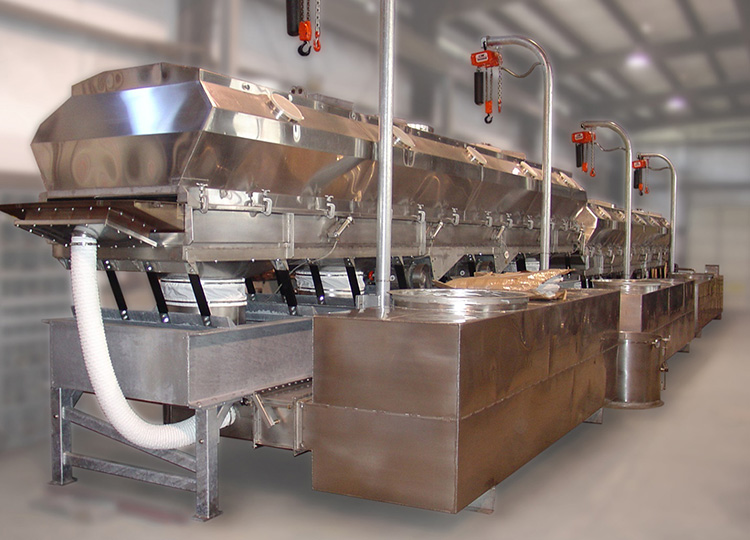 WITTE utilizes their specific vertical air flow engineering in their dryers making them prominent in the market. They are encompassed with porous conveying surface inside a vibrating vessel that allows heat hot gas to flow up generating maximum fluidization and finest drying of the product.
Witte vibrating fluid bed dryer
Recommend Reason
WITTE ensures the products to work equally well as they have been portrayed
Here are the salient features of WITTE fluid bed dryer that makes it a suitable choice
Uniformity of air control
Stainless steel body meets USDA, FDA requirements and standards
Product consistency is maintained without damaging
Flexible i.e., Options available for most delicate to most hard materials
Xiao lun Background:

Zhejiang Xiaolun Intelligent Manufacturing Co., Ltd. is well known pharma equipment manufacturing enterprises. The chairperson of this company Mr.Wang xiaolun is first entrepreneur this Zhejiang province. This pharmaceutical equipment manufacturing company encompasses a huge surface area that is comprise of modern management, highly qualified technical staff and team of responsible engineers who strive day and night in bringing innovation in manufacturing equipment.
Key Products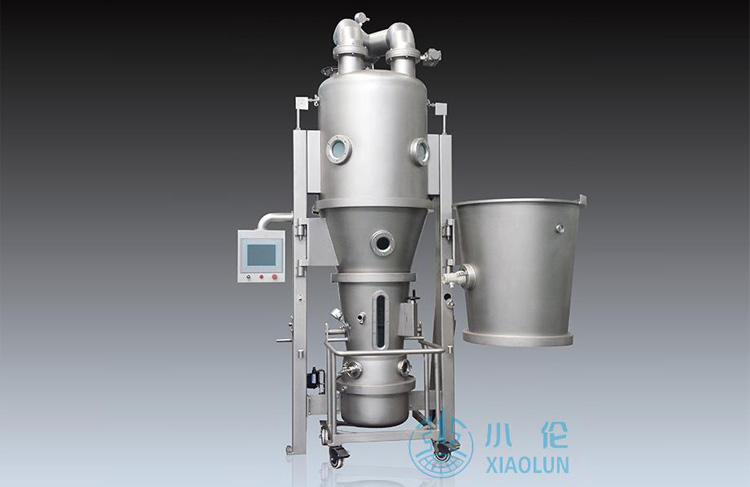 FLUID-BED MULTI-PROCESSOR
FLUID BED DRYER & GRANULATOR
Fluid bed dryer with excellent and modern operation.
Fluid bed dryers with high level of automation and modernization.
PLC controlled operation and qualified with cGMP norms.
Fluid bed dryer with multipurpose line can perform drying, granulation and bottom spray all one machine.
GEA Background: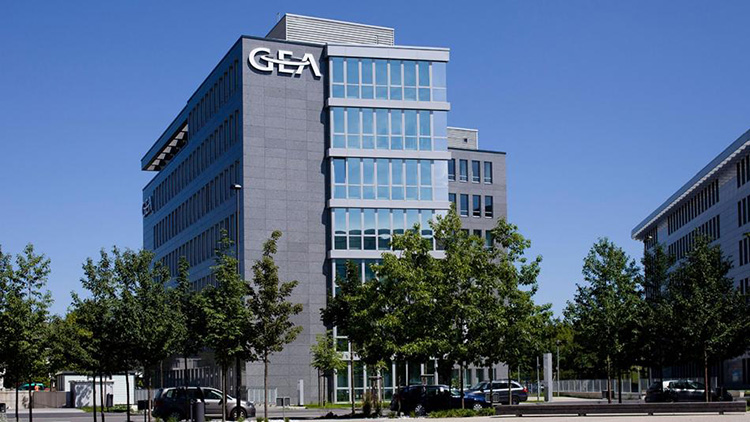 GEA is one of the largest companies who manufactured fluid bed technology and has showed extraordinary performance by providing best customized solutions to its customers in almost 64 countries.
A wide range of applications make it possible for delivering you the best fluid bed for customer needs. GEA has primarily served the food and pharmaceutical industry. GEA reached 4.6 billion EUR revenue in year 2020.
Key Products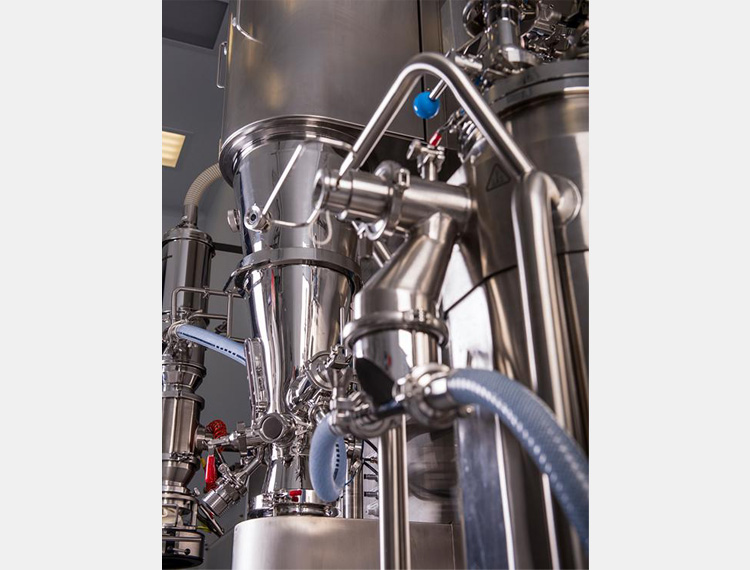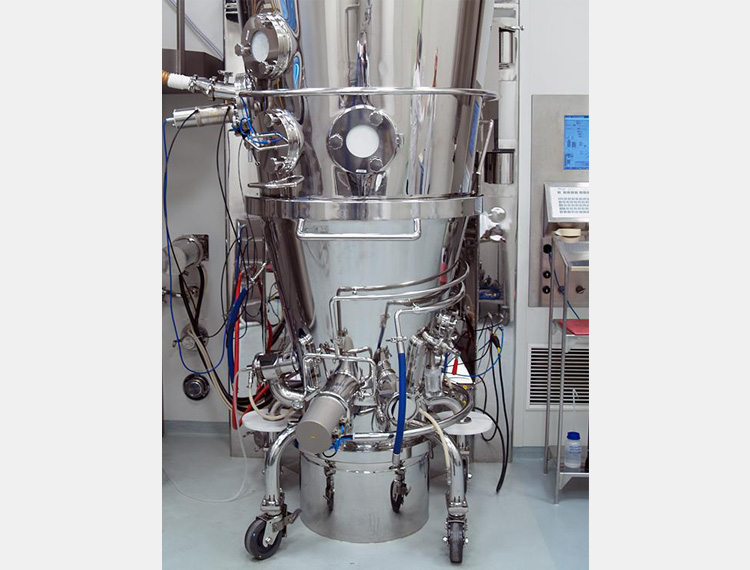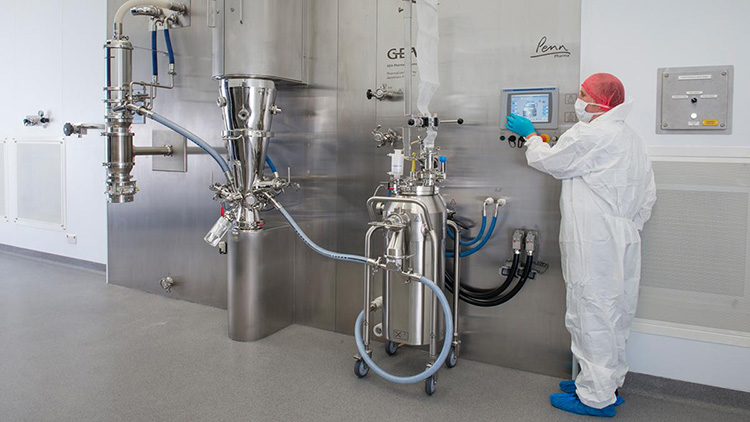 The VIBRO-FLUIDIZER by GEA is recognized worldwide for drying and cooling of powders and chemicals. It can be used for both powders and agglomerated products. The following key products include as:
FlexStream™ Technology
FlexStream™ 90 - Contained Pharma Fluid Bed Processing
MP-1 Pharma Fluid Bed Processor - with FlexStream™ Technology
STREA-1™ Pharma Fluid Bed Processors
Recommend Reason
 GEA group have set their mark in the industry by producing fluid bed technology with these peculiar features.
The fluid beds are very flexible during fluctuating conditions
Airflow angle can be adjusted
Low Maintenance
Processing is efficient
Easy cleaning
Follow the cGMP standards
Introduction of self-emptying system
Conclusion
You have reached to the end of this blog! We have summarized ten renowned companies all over the world manufacturing fluidized bed dryers for pharmaceutical, food and chemical industry. We have confidence you must have found your solution to buying the desired fluid bed dryer according to your requirements.
Don't forget to share this post!
Tube Filling Machine Related Posts
Tube Filling Machine Related Products
Tube Filling Machine Related Videos
CONTACT US
Tell us your raw material and project budget to get quotations within 24 hours.
WhatsApp Us: +86 189 7157 0951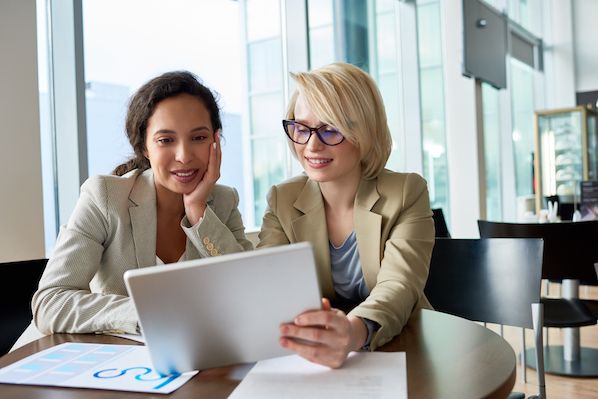 Want the best price & newest pharmaceutical machinery buying guide,tips and trends sent straightly to your box?Sign up for Aipak's monthly newsletter,we're free for your consultation and Offer you the most suitable solutions!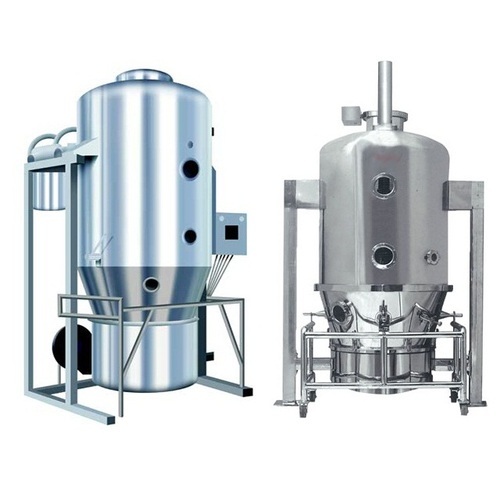 Tell us your material or budget,we'll reply you ASAP within 24 hours