Top 10 Tube Filling Machine Suppliers In Europe
Tube filling machines are critical component of packaging lines and are increasingly employed in top revenue generating industries like pharmaceutical, cosmetic, food, and chemical industries. If you are planning on venturing in any of above-mentioned businesses or are associated with these industries, then you should consider buying tube filling machines.
But the important question is which manufacture you should be on the top of your list of tube filling machines when buying tube fillers? There are many manufacturer websites on internet, each advertising its own product. You get headache while searching through these websites and time consuming too.
Now there is no need to worry as we've enlisted top reputed tube filler suppliers along with the important machines they offer. Various reasons for including these manufacturers are also listed.
Top Countries that Manufacture Tube Fillers in Europe
Most of the prominent tubes filling manufacturers are from Italy followed by Germany. Some renowned manufacturers are also present in France, Sweden, and Poland.
Here is the list of top 10 manufacturers for your review: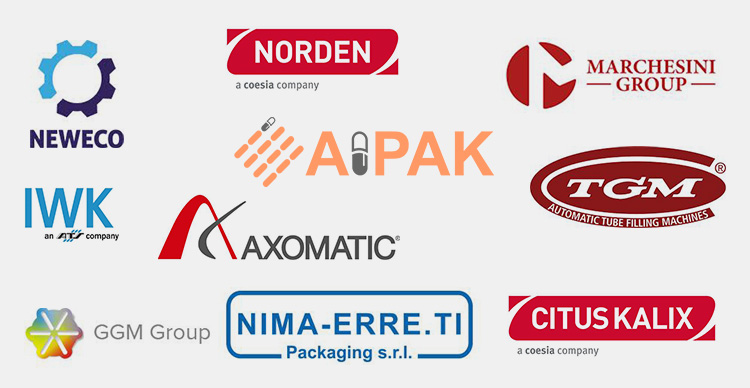 Company Background & Information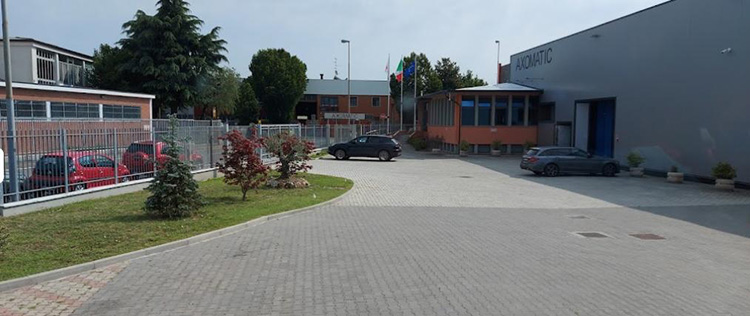 Axomatic, a world leading packaging solutions manufacturer is a part of Marchesini group and has started its business venture in 1996. This firm is designing automations for 30 years with great care and passion. Their engineering teams are working with dedication to develop new technologies that are up to the par with modern industrial standards. These teams always create 3D design to showcase how a solution will look in real world. Each machine is fashioned with painstaking efforts and quality craftsmanship.
Axomatic has in-housework capability, allowing this company 100% quality control on each part of assembly. This onsite production also facilitates in rapid shipment to the clients and full inspection of machines before shipment. Axomatic is a well reputed company gaining 20-30 new clients every year and enjoys strong collaboration with its patrons. Their first priority is their clients' satisfaction which they achieve by giving them with world-class service. They offer timely delivery of spare parts and free technical support to their customers.
Key Products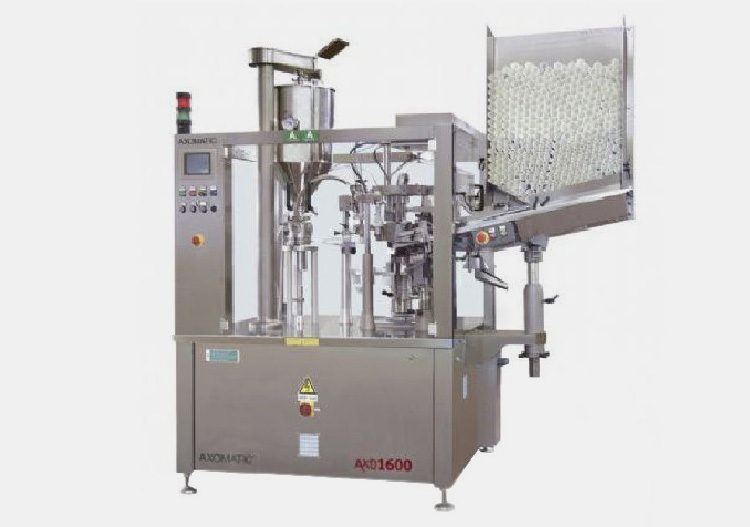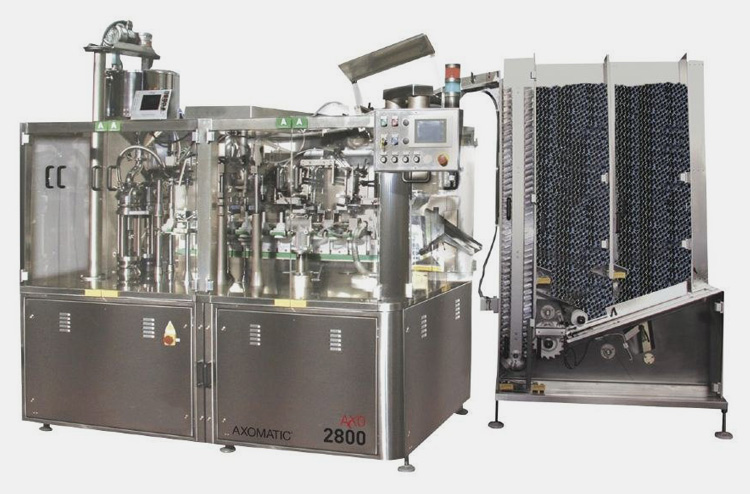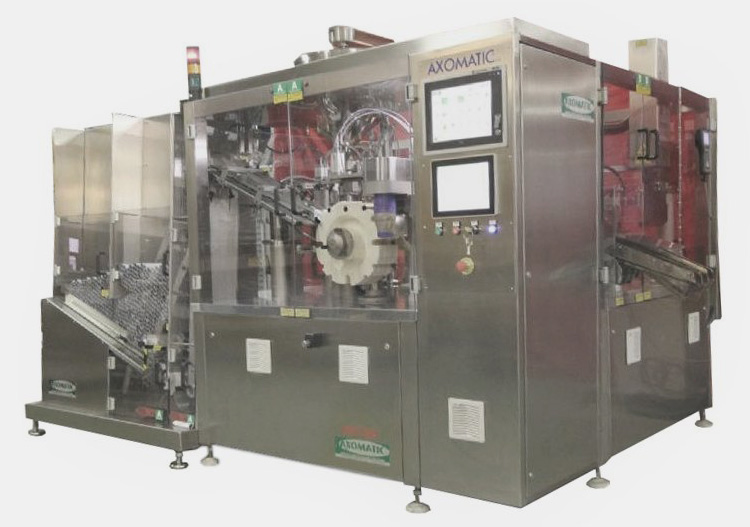 Axomatic tube fillers can process aluminum, metal, and plastic (Politene) tubes. Some important machines are detailed below:
AXO 600
AXO 1000
AXO 1600
AXO 2400
AXO 2800
AXO 3600
Machines do not require water and compressed air
Smart touch screen for control of machine functionality
Fast product changeover
Ultrasonic and hot air system for closing
Diving nozzles for precise filling
These machines have mechanical loading of tubes in accurate position for filling.
Company Background & Information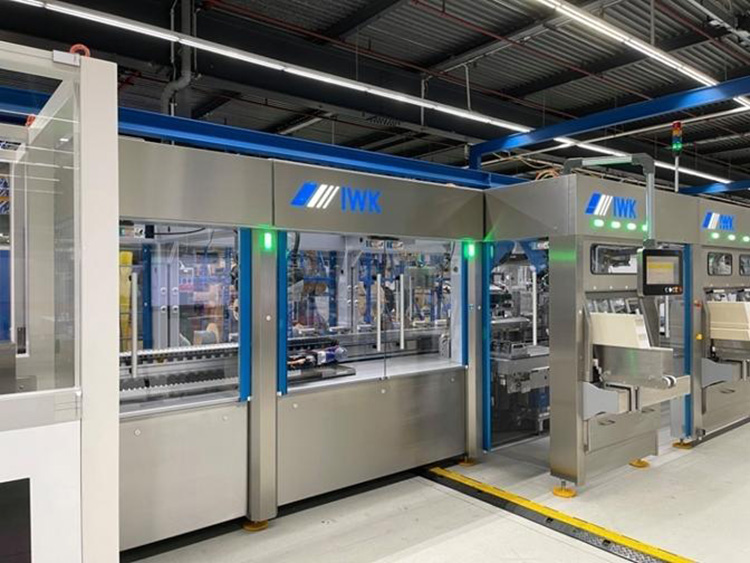 IWK founded in 1893 and evolved into world best tube filling and cartoning machine manufacturer. Its name has become synonymous with leading innovations of the world. Their machines have superb performance and long-lasting durability
IWK has committed to distribute remarkable innovations that are equipped with latest technology for overcoming challenges of rapidly changing pace of productions. IWK is running at 11 locations of the world and has delivered more than 10,000 machines since its initiation. Quality and reliability are fully integrated in its DNA.
IWK firm is focused on designing highly reliable and robust turkey lines for markets such as pharmaceutical, cosmetic, and food industry. Their customers value their cutting edge technologies as this firm is working with its clients in creating solutions that guarantee maximum production efficiency. IWK is always at your side by giving you advices for smooth running of your production and by supporting you whenever you face a problem.
Key Products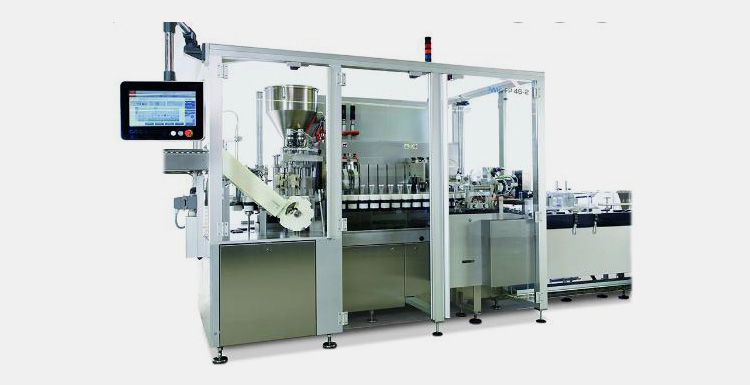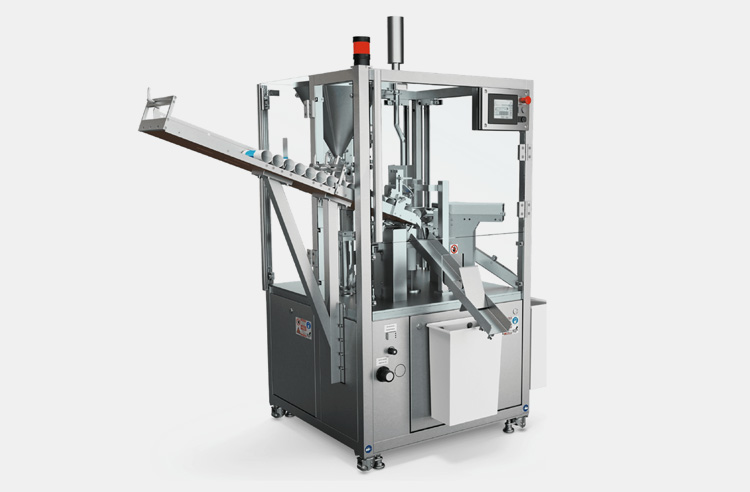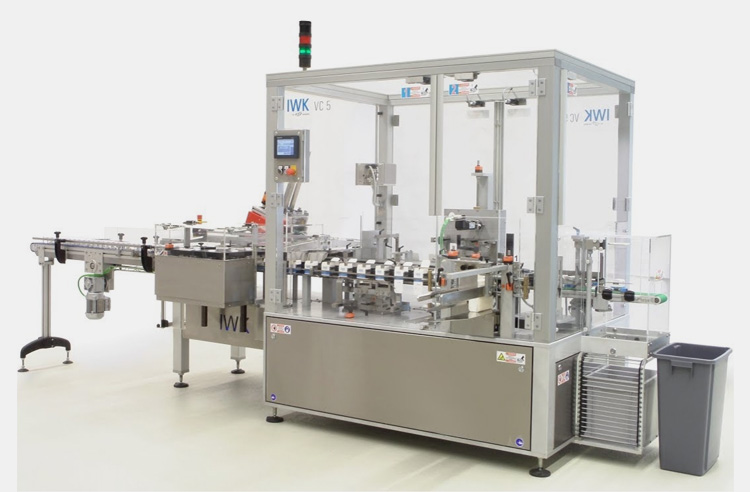 IWK tube fillers are efficient and are capable for filling tubes with paste and other viscous liquid. Some competent products are:
Tube Filler FP 8 (up to 40 tubes/min)
Tube Filler TFS 15 (up to 90 tubes/min.)
Tube Filler FP 46-3/64-3 (up to 300 Tube/Min.)
Tube Filler TFS80-6 (up to 510 tubes/min.)
Tube Filler TFS 80-8 (up to 760 tubes/min.)
These machines have weight control sensors so overfilling of tubes is minimized.
Quick-releasing doors reduce the switching time between batches.
Machines have hygiene design that has GMP compliance
Modular design that can be easily expanded
Intuitive touch interface for convenient operation
Fragile tubes are treated with great care
Separation between drive belt and filling area to prevent the contamination risk
Company Background & Information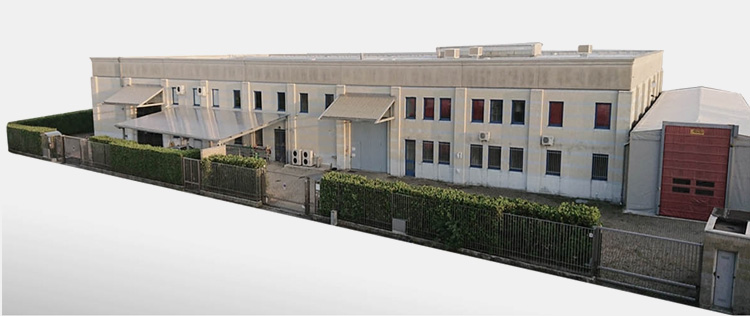 This company has distributing top-notch packaging automations across the globe since its beginning in 1984. For the past 40 years, Nimaerreti has acquired skilled and knowledge to innovate and continuously update its automations for responding to the fast-evolving packaging requirements. Its flexible and cutting-edge innovations are employed in different industries like cosmetic, healthcare, and chemical industries. When it started, it used to provide maintenance assistance to various industrial sectors.
By this, it gathered huge expertise in several kinds of packaging machines.
Nimaerreti manufactures various innovations like labelling, tablet dedusters, cartoners, and tube fillers by using their expertise and high-grade skills. This firm develops automations by considering unique requirements of its customers. It offers nonstop customer assistance for alteration in parts and also in complete refurbishing of machines.
Nimaerreti automations are delivered to customers after passing stringent safety inspection and quality checks. In addition to supply its own manufactured machinery, Nimaerreti also offer used machines for sale.
Key Products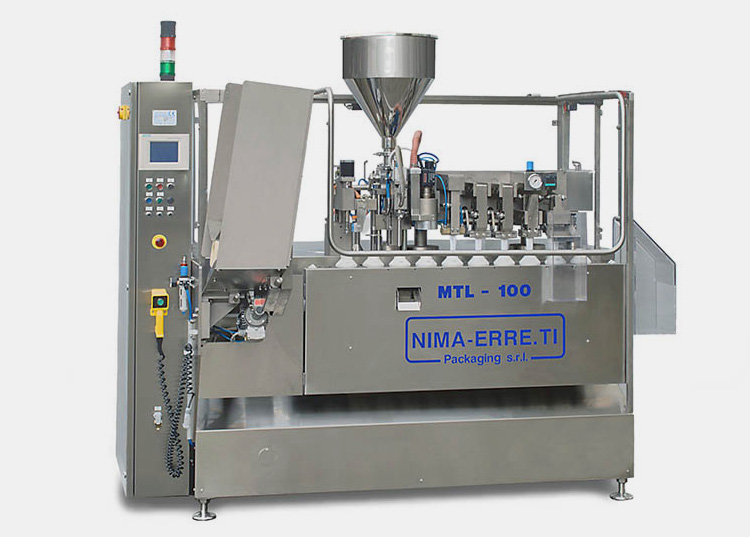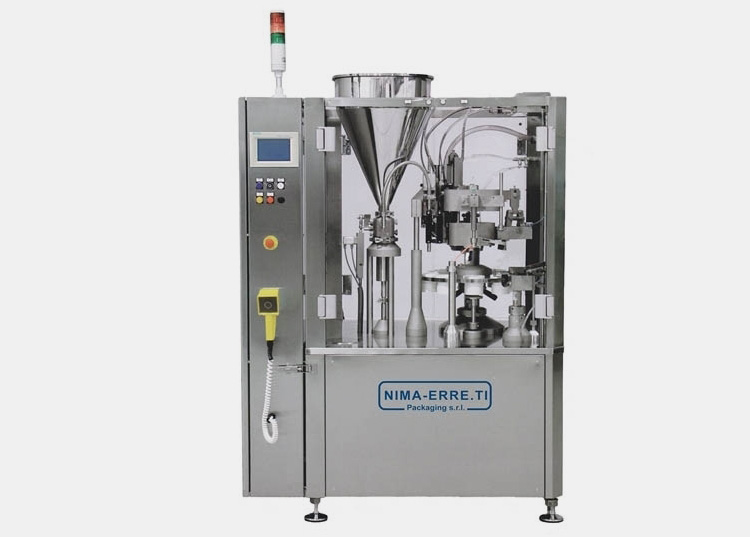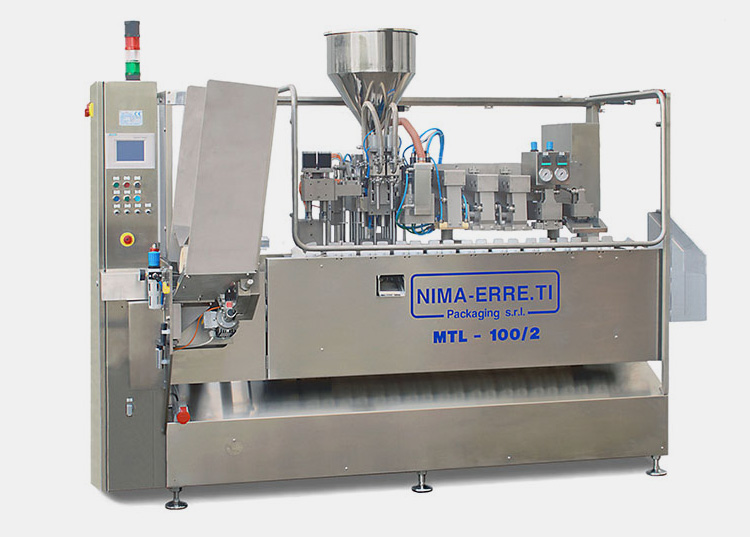 The firm supplies both linear and rotary automatic tube fillers. These tube fillers can fill tubes made of plastic, laminate, polyfoil, and aluminum. Some remarkable tube fillers by this group are given below:
MTR-70
MTR-50
MTR-40
MTL-100
MTL-100/2
MTL-200
MTL-200/2
MTL-400
Recommend Reason
Some remarkable characteristics of these machines are given below:
Quick batch change
These machines are supported with Siemen's electronics
Stainless steel construction
Bottom feeding nozzles
Different options for configuration
Company Background & Information
Aipak Pharmaceutical Machinery is a leading pharmaceutical equipment manufacturing and supplying company. Aipak is well-known industry that runs a successful record in the manufacturing sector for over past 15 years. 'Innovation' and 'High -Quality' are two prime goals of Aipak finest equipment.  The chief objective of Aipak machinery is to increase consumer's market growth.
That's why, they show a huge equipment distribution with 500+ customers and more than 800+ successful projects, out of which 300+ are still under progress, while 200+ are 'Happy Customers' who keep on repeating the orders. Besides this, Aipak has got export sales in 100+ states worldwide. Due to their High services and outstanding consumer profile, the Chinese Government has been awarded them as a 'National High-Tech-Enterprise'. Aipak Machinery is 'cGMP' compliant and completely conformed to all relevant international standards. Aipak also offers mandatory documentation to their customers such as IQ, OQ, PQ, etc.,
Key Products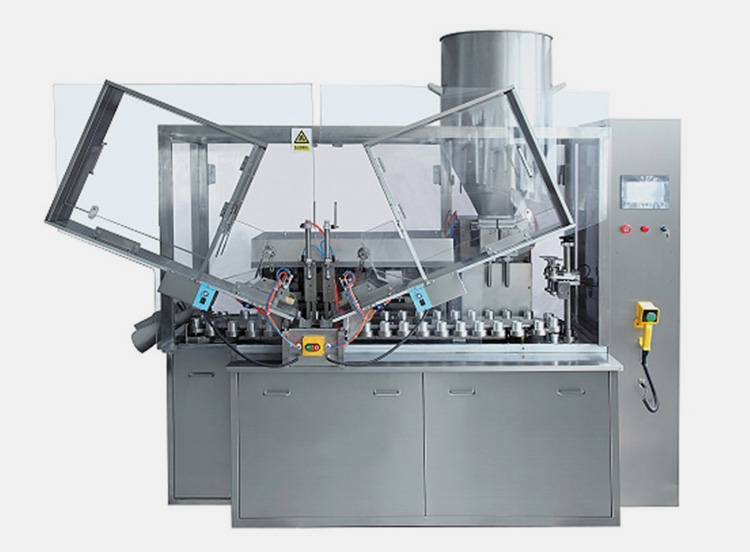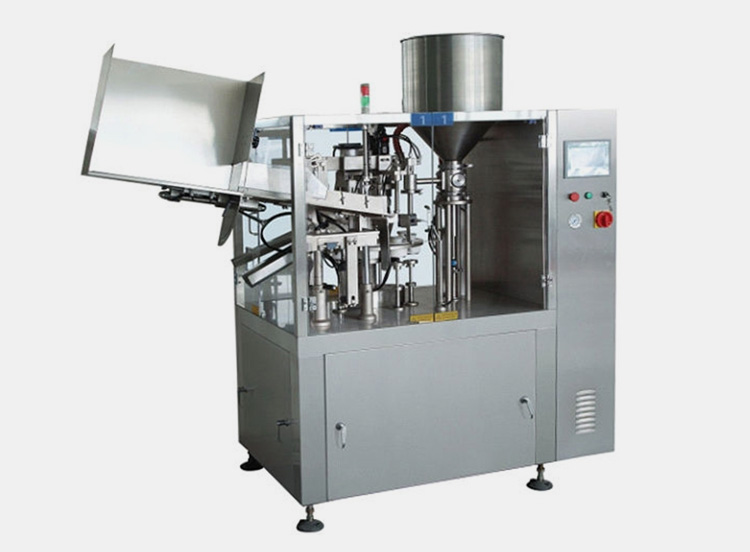 NF- 30 Semi- Automatic Tube Filling Machine
NF- 60 Automatic Plastic/Laminated Tube Filling Machine
NF- 80 Automatic Al Aluminum/ Plastic Soft Tube Filling Machine
NF-100 Cream Soft Tube Filling Machine
Aipak offers extensive tube filling machines with Automatic Controlled Feeding System.
Aipak automatic tube filling machine adopted high advanced technology with 99.99% Accuracy and ≤±1% Filling Precision.
Aipak customized designed pharmaceutical machinery have Compact Structure, advanced features, and Stainless-Steel Housing.
They have High Capacity and Convenient Operation system.
Automatic Benchmarking
Auto-Sensor hence No Tube-No Filling.
Company Background & Information
Citus Kalix initiated in 1928 with the aim of making life easy for its customers. Its machines are appreciated due to their long operational time. Some of their machines are over 30 years old and still in the working conditions. This firm has three manufacturing plant located in France, Brazil, and China. Its success can be determined by the fact that it has sold around 10,000 machines in 120 countries of the world. It generates around 3 million by supplying 100 machines each year. Citus Kalix is regarded as the leader in primary packaging of tubes, bottles, lipsticks, and jars and secondary packaging of cartons.
Citus Kalix engineering team is dedicated to introducing new and futuristic technologies that fulfil the demands of packaging industries. This firm offers world-class machines to beauty and healthcare industry. Customer approval is always in forefront of its mind. It achieves its goal by providing best services like technical assistance and maintenance. Its various agents in 40 regions of the world are serving over 1000 customers.
Key Products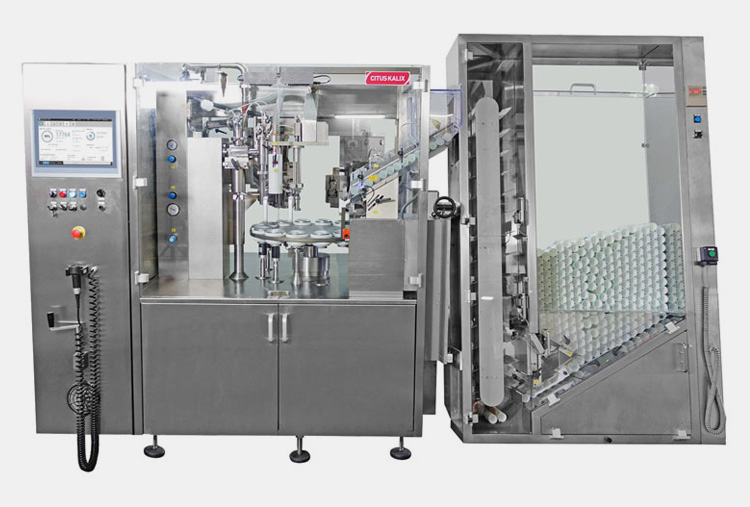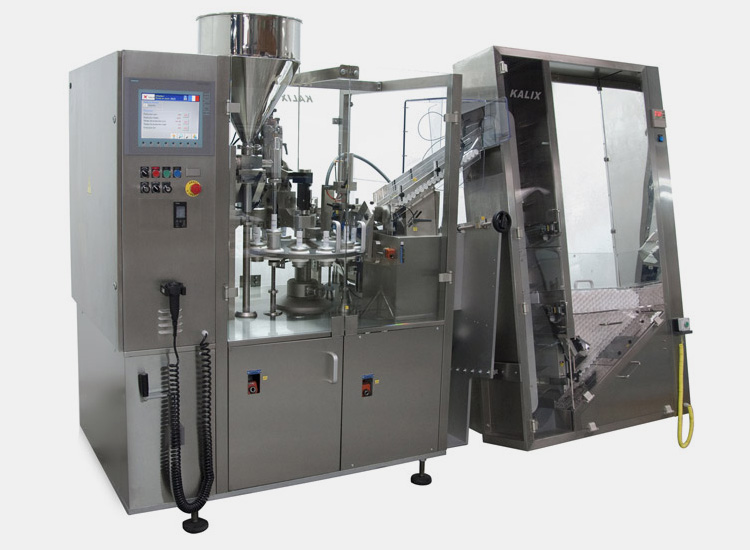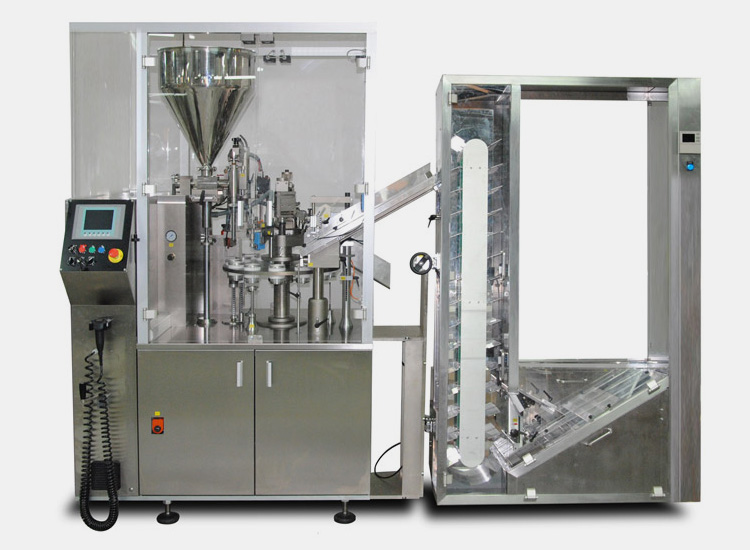 These tube fillers are equipped with filling and sealing purposes. Some useful tube fillers are mentioned below:
KX 1103
KX 603
KX 803
KX 903
These machines can be equipped variable in-feed options
These machines are not affected by vibrations and rapid movement.
Can process multicolor paste
Position of tubes is detected by vision system
Accurate filling of volatile liquids
Company Background & Information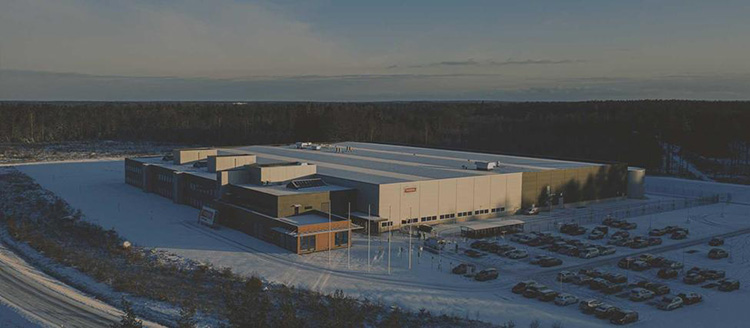 Norden Company specializes in designing efficient tube filling innovations since 1934. Till now, they have supplied around 8000 machines. This firm has 80 years of experience in manufacturing extremely productive packaging solutions like cartoning machines, tube filling machines, and de-palletizing machines. Each year, this firm distributes around 130-150 machines exporting 97% of its machines worldwide. 300 employees are working in their main operational site in Kalmar.
They have 1400 vendors in 60 industrial regions of the world. Currently, 5000 Norden machines are operating in various industries such as pharmaceutical, medical, beauty, and personal care industries.
Norden is known for its best customer services as they belief that happy customers bring profit to company. They are always in touch with customers and ready to help if the latter face any difficulty in production process. Their services include upkeep support, optimization of machine run, spare parts, and upgrade.
This company is providing green technologies to lower the impact on environment. Their technology is sustainable and eco-friendly. They are also introducing new kind of materials for cartons that are easily recycled.
Key Products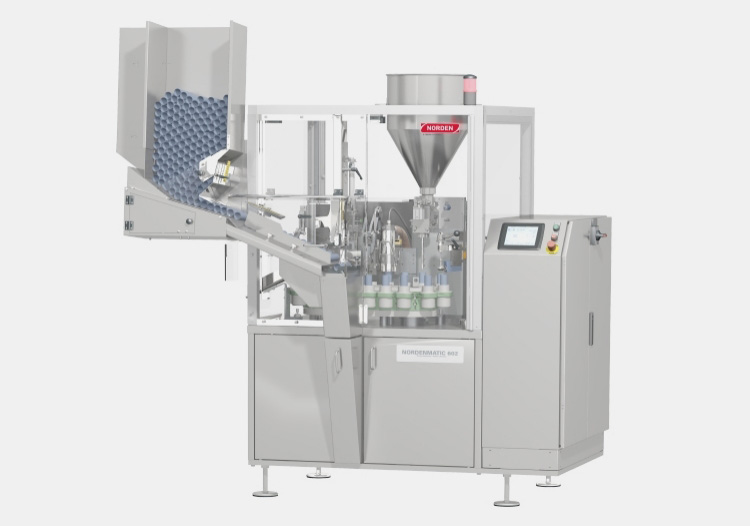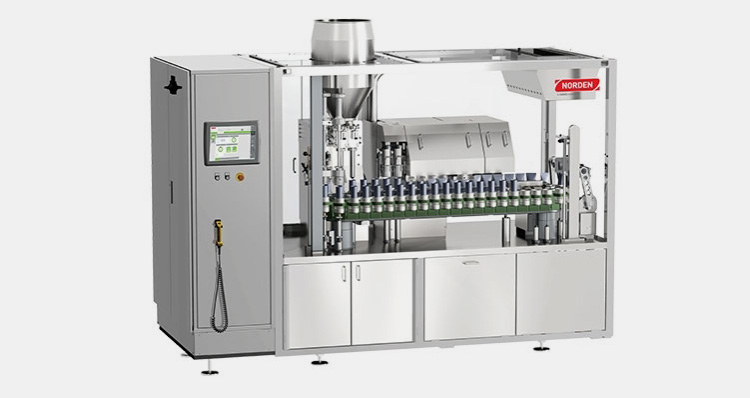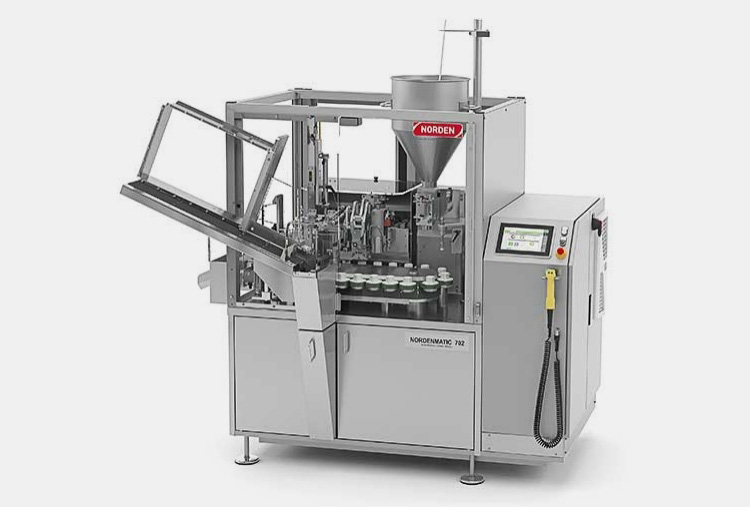 These tube fillers are easily integrated in any production type whether processing small batches or running manufacturing plants on large scale. Some important products are discussed below:
NM 402
NM 702
NM 1702
NM 3002
NM 5002
These machines can be equipped variable in-feed options
These machines are not affected by vibrations and rapid movement.
Can process multicolor paste
Position of tubes is detected by vision system
Accurate filling of volatile liquids
Company Background & Information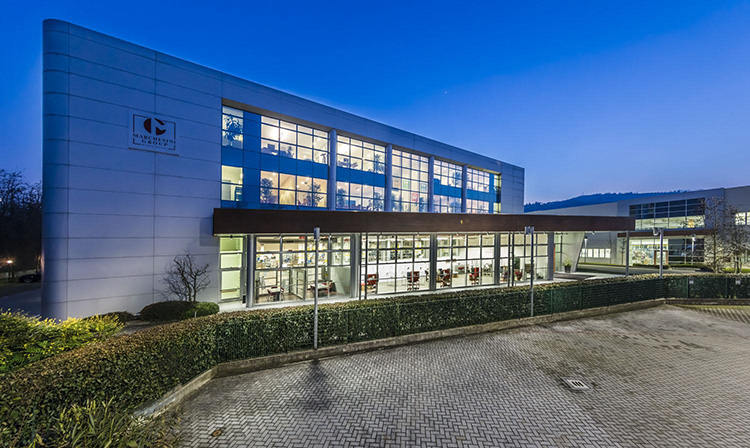 Marchesini Group, established in 1974 as a small business firm, since then, it has evolved into large group of companies due to acquisition of several smaller companies. It is world renowned manufacturer and supplier of packaging and processing solution due to its passion of developing cotemporary solutions that are equipped with futuristic technology. This family-owned firm has the faith that innovation can lead of growth of people, society, and culture. They are dedicated group of craftsmen set on conquering international market.
Their artisans have huge technical knowledge of both software and hardware components of machines, are working day and night to bring unique tailor-made machines in the market. It is their belief that due to endless training of their work team; they will be able to create solutions that are fully accomplished to approach future risks of packaging lines. They have vast network of representative in 68 countries to serve their customers.
Key Products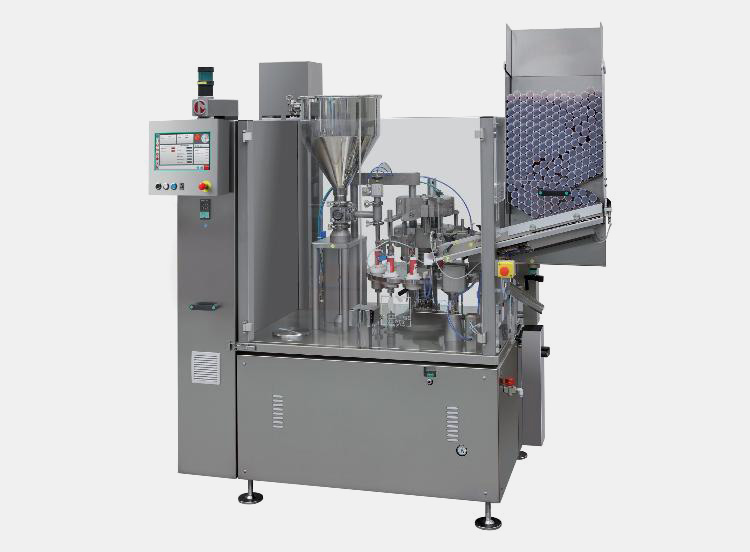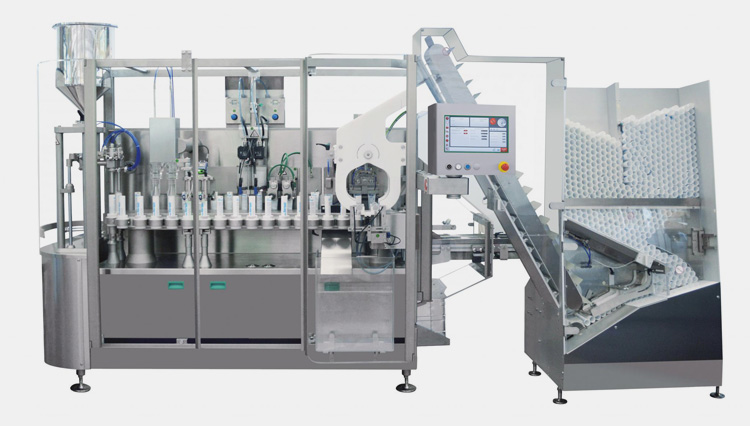 Their tube fillers are automated and have ease of operation. These machines are cleaned quickly and effortlessly. Tube fillers supplied by Marchesini Group are given below:
These machines are appropriate for handling any tube materials with only few changes
Size change-over in few minutes without using any tools
Rapid change of parts
Automatic shutdown of machine if compressed air pressure is low
Have modular design
HMI display for machine programming
Company Background & Information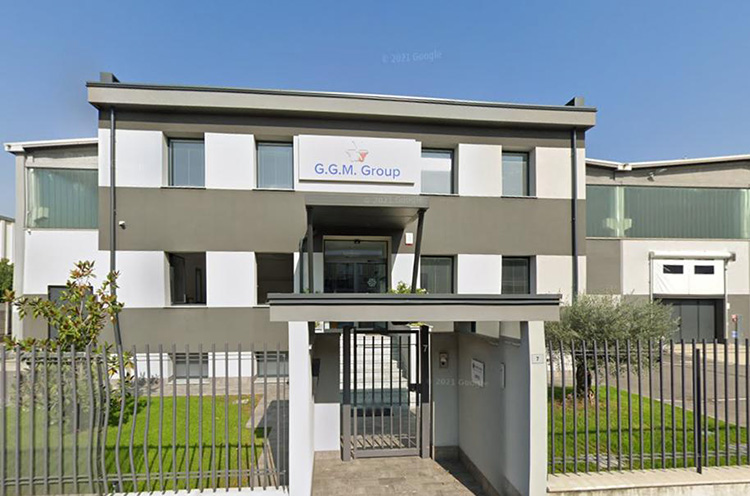 GGM was founded in 1977 as the small developer of shearing and embossing machines. In 80's this firm began to manufacture automatic assembly machines. Later on, in 2010 GGM Group, ventured into packaging business. In addition to these machines, GGM group also manufactures cartoners, conveyors, labelling solutions, palletizers, and special machines used for welding, screwing. These special machines and other packaging machines by GGM group are highly demanded in food, metallurgy, automotive and pharmaceutical sectors.
They are efficient in designing any type of solution. All the manufacturing processes from assembly of electric components to installation of software are carried out on their onsite manufacturing plant. They have delivered packaging and assembly automations to big industrial giants in locally as well as globally like Clariant, Whirlpool, and Klüber Lubrication.
Key Products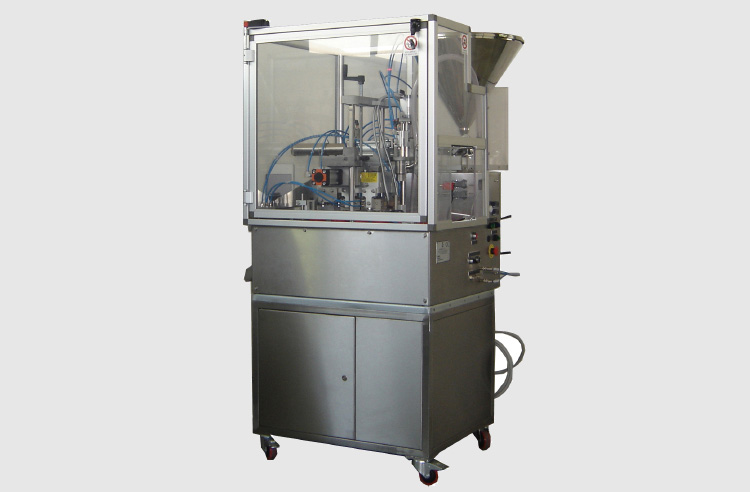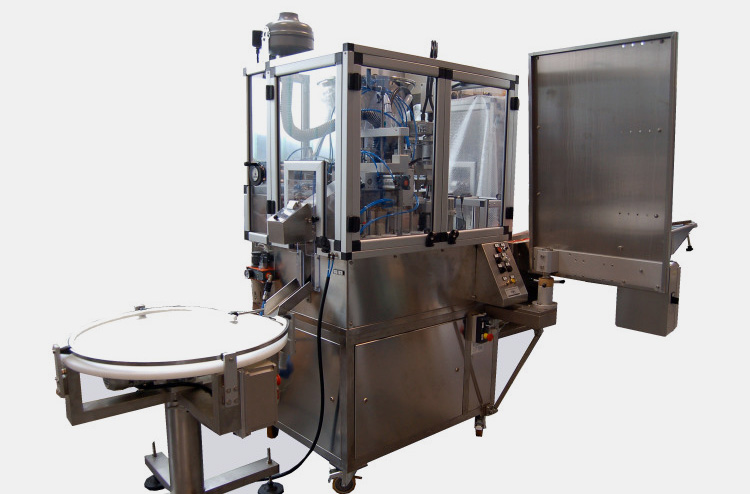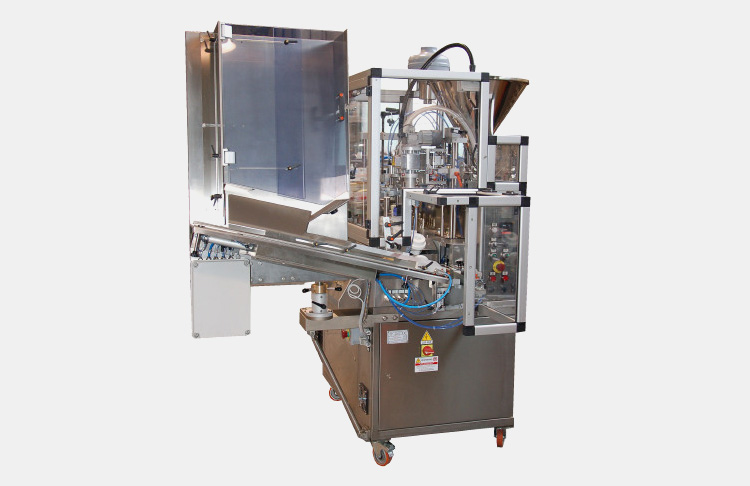 GGM Group provides semi-automatic as well as automatic tube filling machines. These tube fillers are ideal for processing semi-viscous and viscous pastes, creams, glues, and adhesives. Some best tube fillers are detailed below:
RC15P Semi automatic Tube Filler
RC15A Tube Filler
RCD3000 Tube Filler
These machines are provided with closing jaws for sealing aluminum tubes
Hot Teflon jaws and compressed hot air seal polyfoil and plastic tubes
Hygienic design to avoid contamination
Double dosage for two-part cartridges
Company Background & Information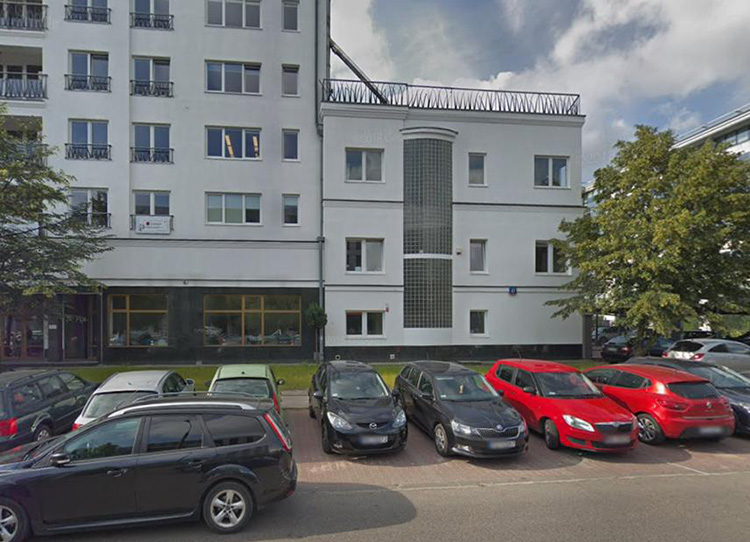 NEWECO was entered into business in 1992. It is one of the best developers of automation machines employed in industries like pharmaceutical, cosmetic, food, construction, and chemical processing industries. This firm has best interest of customers in its mind while designing innovations as these machines accelerate the production capacity and decrease the manufacturing expenses.
NEWECO employs competent and skilled group of people that are driven to fabricate and produce innovations that are suitable for packing needs of clients. Positive reviews of its customers motivate this firm to develop automations that have excellent quality and performance.
Its tube filling and glue meshing machines are sold to 21 countries of the world. NEWECO has strong partnership with FESTO, LG Electronics, LS holding, INDEL, and CAMOZZI.
Key Products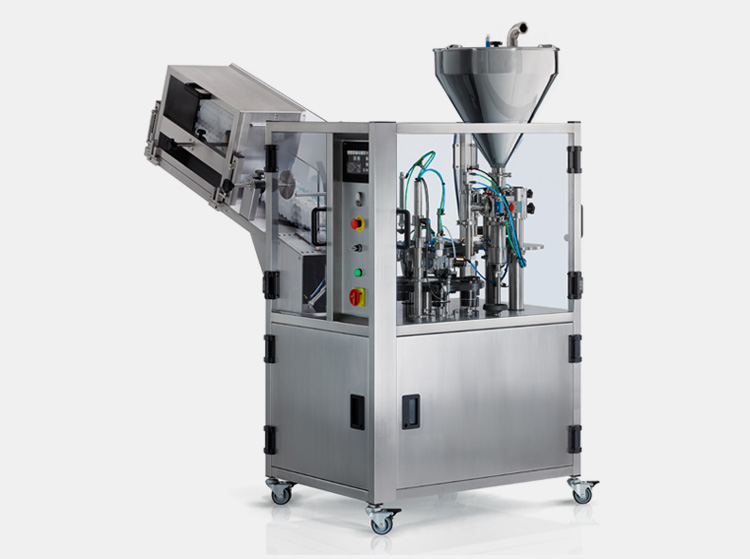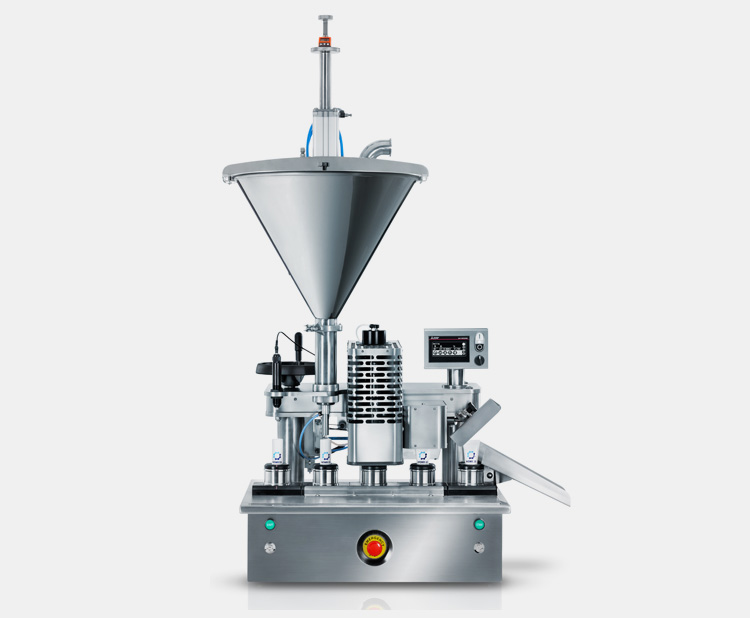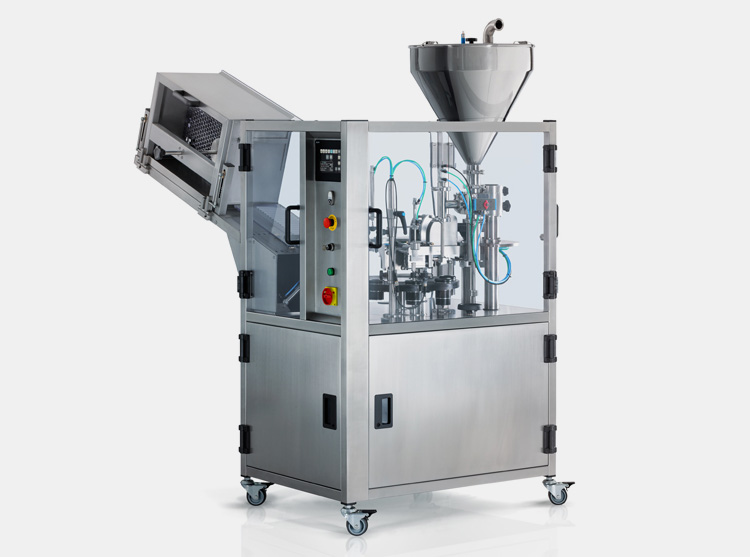 Some important tube fillers by NEWECO are mentioned below:
NTA-400a
NTA-200
NTT-400A
NTT-200
Electronic regulation of sealing process
Parts and frame of the machines are made of stainless steel
High filling precision
Electronic PLC touch screen control
Temperature is regulated by air heater
Counting of filled tubes
Company Background & Information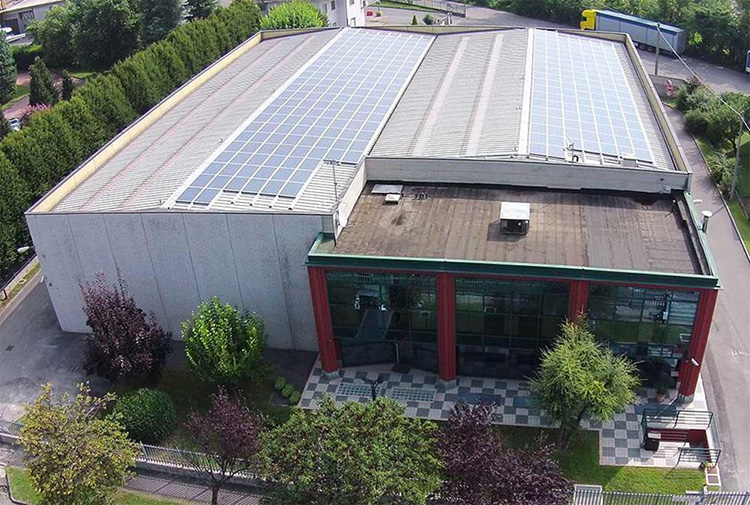 TGM is supplying flexible and superior innovations for over 40 years. Every day, this firm is coming with new products so satisfy its customers. This development of lead solutions is because of dedication and hard work of its workforce. Its pay special attention to R&D sector of its firm as investment in R&D today will result in commercial success of the company tomorrow.
TGM popular machines such as cartoners, strip packaging, tube fillers, monoblocs, and case packers are widely employed in various industries like pharmaceutical, cosmetic, food, and chemical industries.
Safety is the utmost aspect of TGM machines and considered essential in every process of machine assembly from designing to construction. For this purpose, this firm is working with various universities to train its staff in following safety protocol.
TGM is a green company trying its best to decrease burden on environment by using climate-friendly technologies that have low carbon expulsion, solar panel for energy use, and reducing the use of precious resources like water and energy.
Key Products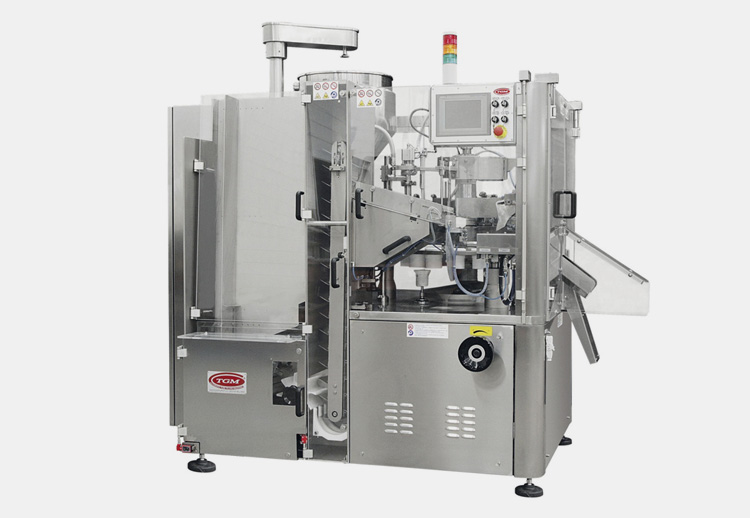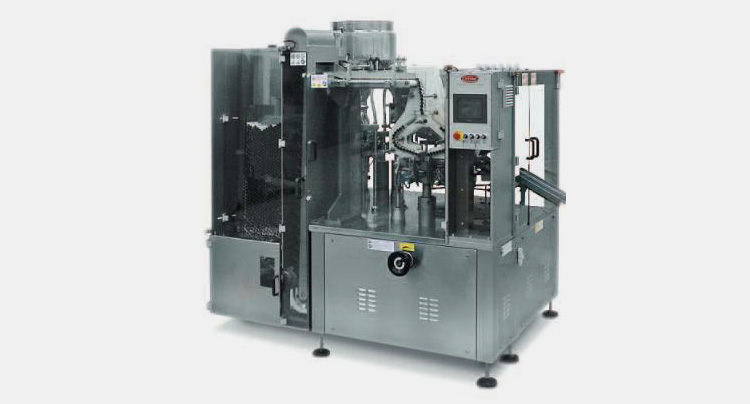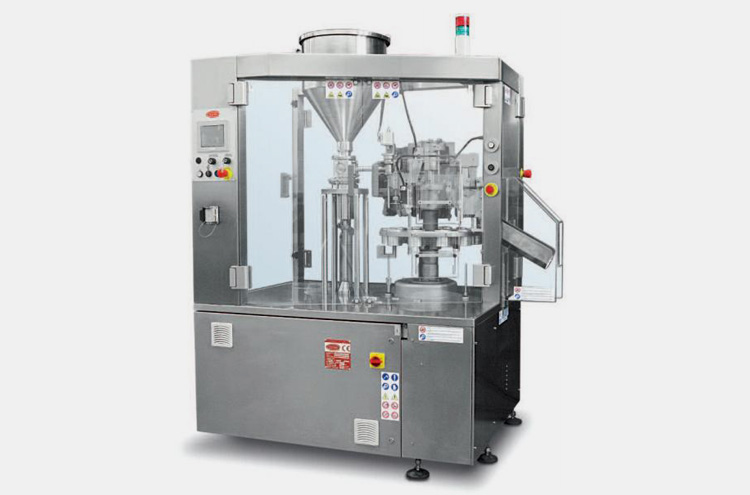 Some of the significant products of this company are:
E250 MATIC
S423
B620
T150
T240
T230
P300
T242
Recommend Reason
Some of the useful aspects of these machines are detailed below:
Machines have CE safety compliance.
These machines can handle both plastic and metal tube.
User friendly operation
Compact design
Can process two to three color paste
Conclusion
Want to buy tube filling machine in Europe? Want to get best tube filling machine consultation? Aipak understands the prime needs of your production line. If you're a newbie or running a business, Aipak's High-Tech tube filling machines are designed with state-of-art always help you to skyrocket your business. What machinery you should buy? Want to estimate the cost and right choice of tube filling machine? Please contact HERE to get Free consultation Right Now.
Don't forget to share this post!
Tube Filling Machine Related Products
Tube Filling Machine Related Videos
CONTACT US
Tell us your raw material and project budget to get quotations within 24 hours.
WhatsApp Us: +86 189 7157 0951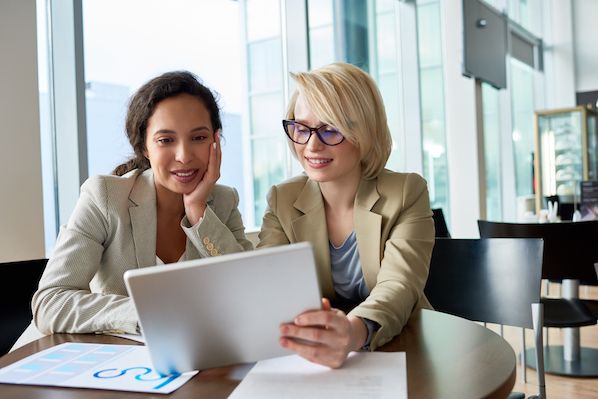 Want the best price & newest pharmaceutical machinery buying guide,tips and trends sent straightly to your box?Sign up for Aipak's monthly newsletter,we're free for your consultation and Offer you the most suitable solutions!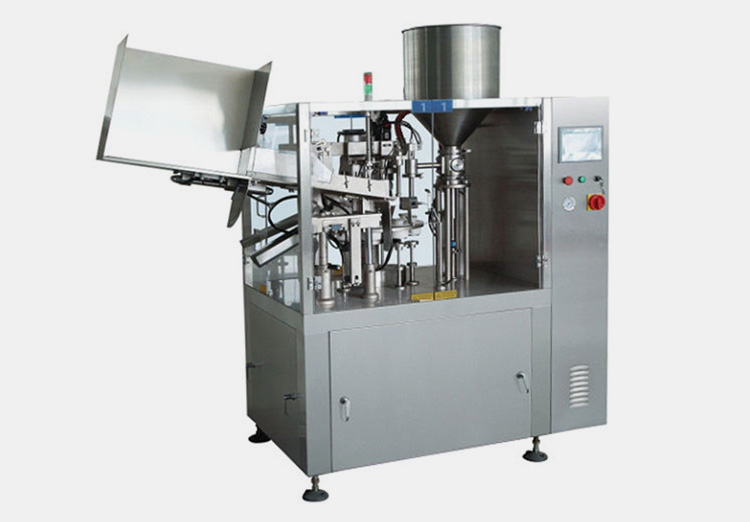 Tell us your material or budget,we'll reply you ASAP within 24 hours