6 Questions To Answer Before Requesting A Tube Filling Machine
Are you planning to contact the tube filling machine manufacturer for a price quote? That is great! But we recommend taking some time to make sure all parameters relevant to your project are pre-defined or not.
Tube filling machine manufacturers need to know critical details of your production line in order to give the most accurate option with adjusted pricing. A tube filling machine is not a conventional or usual machine; each machine is designed as per the unique requirements of the customers. So, you must be prepared for a bunch of queries when requesting a machine.
By keeping the manufacturer's perspective in mind, we help you get started, here's a list of 6 questions to answer before requesting a tube filling machine and tips for how to answer.
Ⅰ.What do you want to fill? What is it used for?
There are various makes and models of tube filling machines found in the market, each having its own unique features and specifications. You can fill many kinds of products in your tubes such as
Pharmaceutical
Pain relief creams
Burn ointments
Muscle relaxing salves
Balms
Food
Sauces
Condiments
Condense Milk
Chocolates
Cosmetics
Lotions
Facial masks
Foundations
Skin fairness creams
Chemical
Pesticides
Insectides
Fertilizers
Adhesive
Lubricants
Stationery
Paints
Glues
Highlighters
Your vendor must know about the type of product you are filling as various kinds of liquid require different filling methods and each machine has a particular filling method. So, the vendor can guide you with their expertise and knowledge in the selection of the best machine for your business.
Ⅱ.What is the size of your tube? (dimension,length,shape)
Decide on the size of tubes before looking for appropriate filling machines for your business. Knowing about dimension, length and shape is a main determining factor in the purchase of a machine as each machine handles specific size and shape of tubes.
The size of tubes normally depends upon filling volume and shape.
Tube Size
Tube sizes are normally in the range of 8 mm to 50 mm. The most commonly available sizes of tubes are 10 mm, 11.5 mm, 11.6 mm, 12.5 mm, 13.5 mm, 16 mm, 19 mm, 22 mm, 25 mm, and 30 mm.
The standard length of the tube is around 50 mm- 155 mm.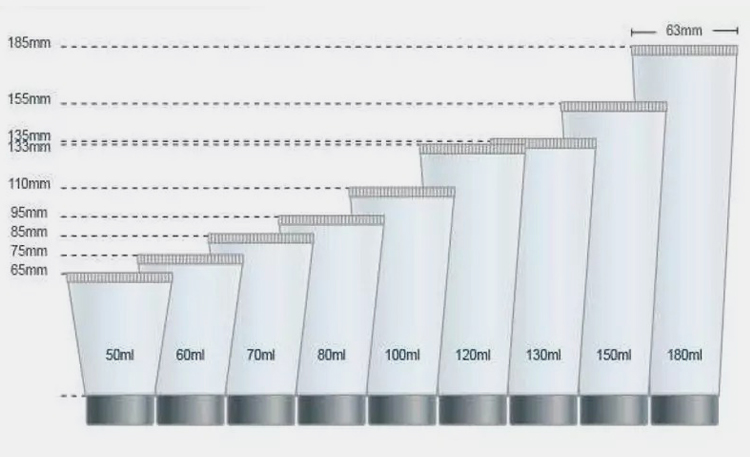 Tube Capacity
Filling volumes of tubes range from 1.5 ml to 400 ml

Tube Shape
Tubes are oval, round, and cylindrical in shape. Now a day, tubes also come in animal shapes.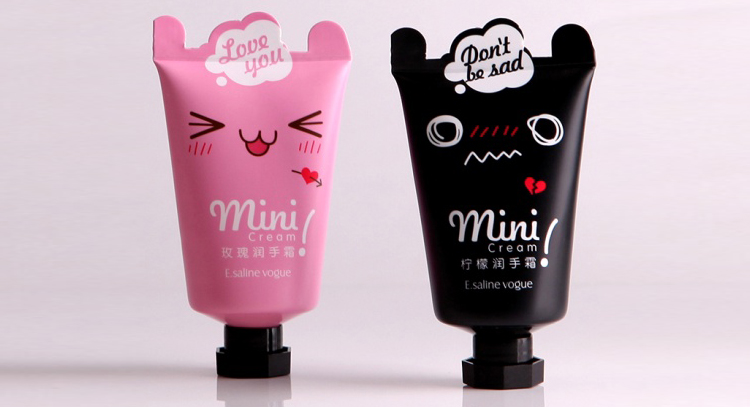 | | | |
| --- | --- | --- |
| Tube Size | Length Range | Filling Capacity |
| 8 mm | 50 mm | 1.5 ml |
| 9 mm | 57 mm | 2-2.5 ml |
| 10 mm | 50 mm | 3-3.5 ml |
| 11.5 mm | 54-64 mm | 4-6 ml |
| 11.6 | 54-64 mm | 3-5 ml |
| 12.5 mm | 70-75 mm | 5-7 ml |
| 13.5 mm | 65-82 mm | 3-10  ml |
| 16 mm | 80-95 mm | 5-12 ml |
| 19 mm | 70-110 mm | 8.8- 20 ml |
| 22 mm | 90-120 mm | 10-30 ml |
| 25 mm | 105-150 mm | 30-50 ml |
| 30 mm | 115-155 mm | 50-80 ml |
| 32 mm | 155-165 mm | 60-80 ml |
| 35 mm | 175 mm | 150-180 ml |
| 40 mm | 165-190 mm | 100-200 ml |
| 50 mm | 180-205 mm | 200-400 ml |
The above-mentioned chart helps new customers in estimating accurate length range according to their required filling capacity. The standard length of tubes and filling volume differ with the model of the machine and forming material of the tube.
Ⅲ.What production capacity do you require? How much per tube? How many per hour?
It is of prime importance when contacting for machine supplier you must know the major information about your production requirement. Production capacity also depends upon the number of labor/technicians in your plant, the size of the warehouse, your required output, the time you need to deliver your product to market, and the number of raw materials present in your inventory. By considering your production requirement (tubes/hour), vendor can offer types of machines to run the process smoothly. For instance:
Type of Machines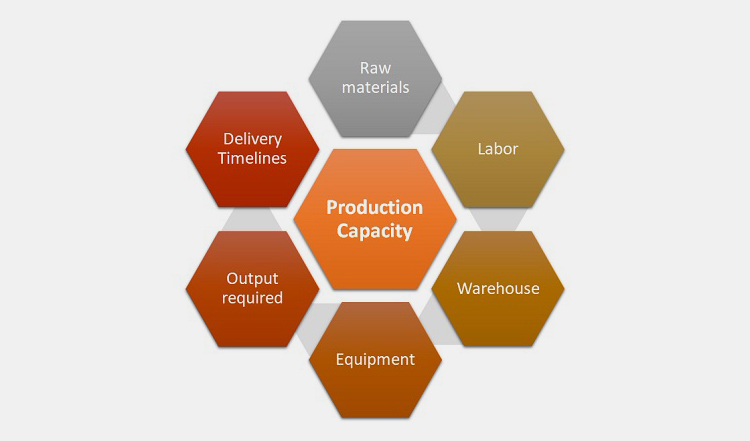 | | |
| --- | --- |
| Type of Machine | Filling Capacity |
| Manual | 600-1200 tubes/hr |
| Semi-automatic | 720-1500 tubes/hr |
| Automatic | 2400-45600 tubes |
The amount of tubes filled per hour varies with different types of tube filling machines. Manual and semi-automatic machines cannot meet the production and output requirements of large filling plants so it would be unfeasible for large business owners to buy these machines. As each filling machine has its own set of pre-programmed filling parameters so inform your vendor about your filling needs. Manual or semi-automatic machines are small-sized and have a small number of nozzles while automatic machines have larger sizes and a large number of filling devices so can fill many tubes simultaneously.
Ⅳ.Which tube filling method do you require?
It is imperative that you should know about your tube filling method. Usually, there are three types of filling methods
| | |
| --- | --- |
| Vacuum Filling | Vacuum pumps and a vane feeding system are required for this kind of filling. The filling material is gradually loaded inside feeding cells from the hopper by means of the vacuum pump. |
| Gravity Filling | The filling liquid is poured inside the tubes using gravitational force. This method used filling nozzles for accurate filling. The time of filling is programmed by the operator. |
| Piston Filling | In this method, a cylindrical device is filled with contents first, and then via pistons, the contents are pushed into the tubes. |
The filling method of tube filling machines determines the kind of parts present in machines like nozzles, vacuum pumps, and pressure pumps. Consult with your vendor about your filling machine so that manufacturer can design the machine according to your needs.
Ⅴ.What is your budget for this tube filling machine?
Your wallet is deciding factor for the kind of tube filling machine will you purchase. Discuss your budgeting finances with your vendor when making the purchase.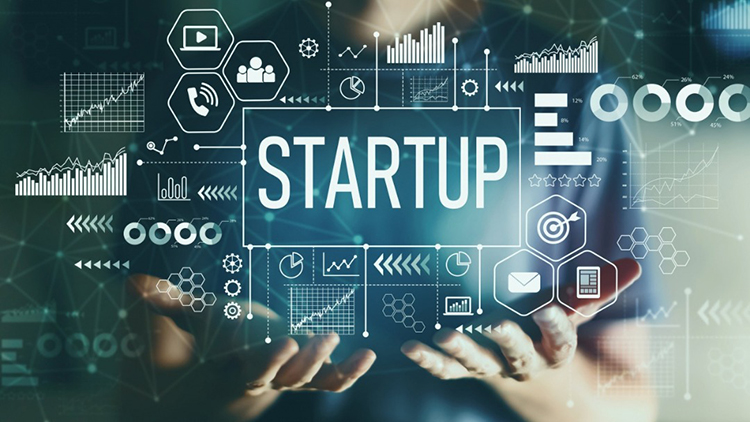 Your finances determines several aspects of tube filling machines such as
Automation
Size
Safety Features like switches, alarms, etc
Programming features such as touch screens
Cleaning and maintenance
Filling efficiency
Bigger tube filling machines with the latest technologies are fully automated but have higher prices. Large manufacturing units will easily afford them. But for smaller businesses manual or semi-automatic tube filling machines are more appropriate and the price of the machine will easily fall under the budgeting capital of these firms. Assess all the features of the machines and your purchasing funds before making a decision.
Ⅵ.When do you want to put it into production?
It is important that you should inform your vendor tell the time period in which you want to operate your new tube filling machine. Deciding on the operating date will give the manufacturer deadline to complete processes involve in shipping such as
Processing orders
Preparing quotations
Safety and quality assurance
Factory acceptance test certification
Procurement of materials for manufacturing of tube
Mode of transportation (by sea or air)
All the above-stated factors affect the date of the machine's delivery. So, consult with your manufacturer for timely machine delivery.
Conclusion
6 Questions To Answer Before Requesting A Tube Filling Machine encorporates all the possible queries that any manufacturer would inquire from the buyer. Ensuring that these are well worked up before approaching the manufacturer will increase smooth communication between both parties. For further assistance contact our 24/7 support on how to properly prepare required documents.
Don't forget to share this post!
Tube Filling Machine Related Products
Tube Filling Machine Related Videos
CONTACT US
Tell us your raw material and project budget to get quotations within 24 hours.
WhatsApp Us: +86 189 7157 0951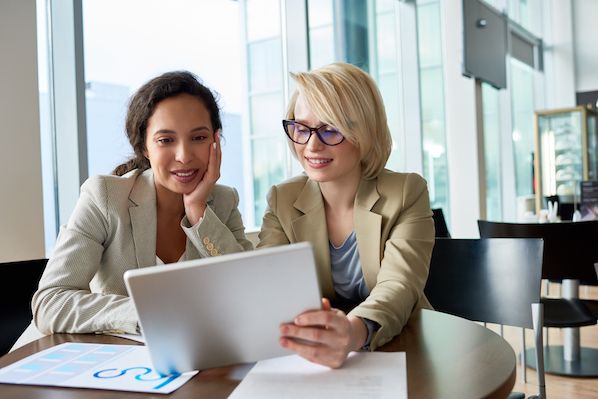 Want the best price & newest pharmaceutical machinery buying guide,tips and trends sent straightly to your box?Sign up for Aipak's monthly newsletter,we're free for your consultation and Offer you the most suitable solutions!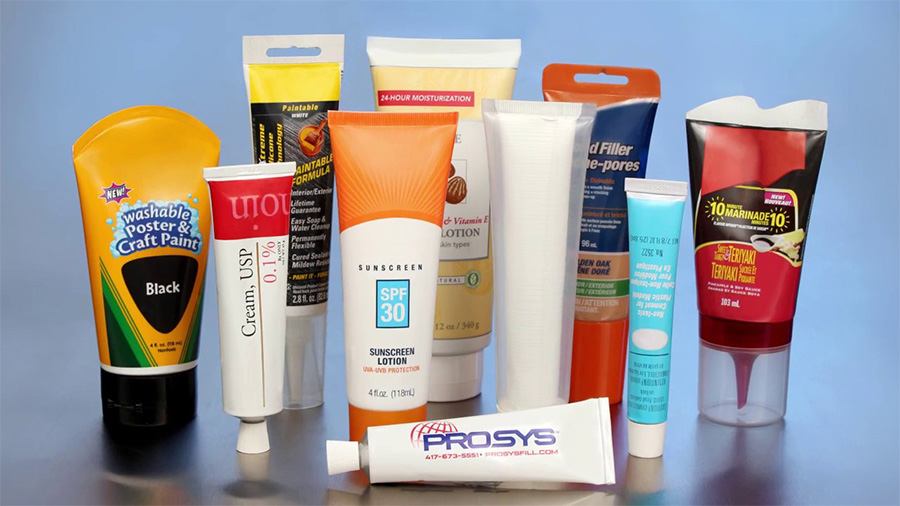 Tell us your material or budget, we'll reply you ASAP within 24 hours