Top 10 Tube Filling Machine Suppliers In America
Proper filling and packaging of the formulation is a vital aspect of every pharmaceutical product. The entire filling process is based on the nature of the product, and it is very important to assess before the filling procedure to achieve a flawless product. With the development of biosciences, you may get day-to-day enhanced features in manufacturing equipment and more competition among equipment manufacturing industries.
In this informative review, we exclusively have enlisted the top ten tube filling machines manufacturers in America. We suggest you go ahead in order to find the most trustworthy manufacturing and supplying firms in America.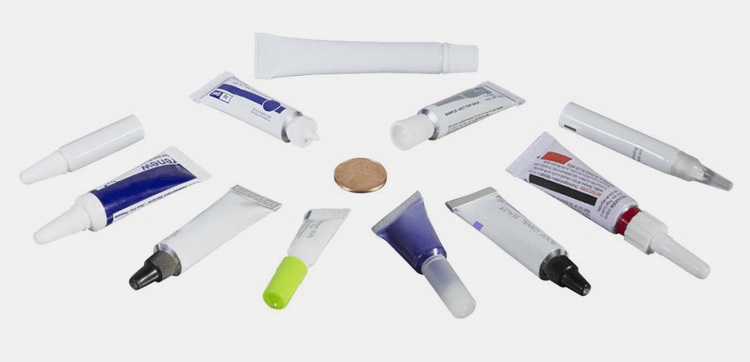 | | | |
| --- | --- | --- |
| RANK | MANUFACTUER OF TUBE FILLING MACHINE | HEADQUARTERS |
| 1 | Accutek | CA, USA |
| 2 | All- Fill Packaging | Pennsylvania, USA |
| 3 | ProSys Servo Filling Systems | MO, USA |
| 4 | TurboFil | New York, USA |
| 5 | Aipak | China |
| 6 | United Pharmatek | TX, USA |
| 7 | Apex | IN, USA |
| 8 | Apacks | LA PORTE, United States |
| 9 | Oden Machinery, Inc | NY, USA |
| 10 | Filmatic | MD,USA |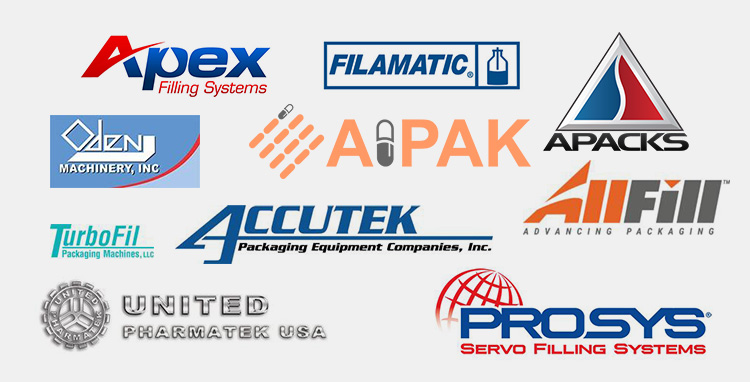 Company Background & Information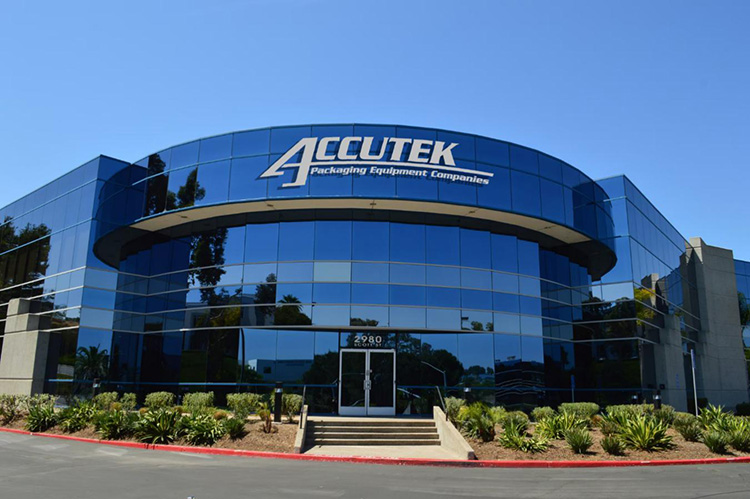 Accutek Packaging Equipment Company, Inc. was born in 1989 by Edward Chocolek & his sons. Accutek Packaging Equipment Co is one of the leading developers and manufacturers of a comprehensive turnkey packing solution. This company is one the largest private firm that holds the production of packaging machinery in the United States. Accutek Packaging Equipment offers you a wide range of packaging machines that can be presented as bespoke to your formulation such as filling machines, capping, bottling, labeling, etc.,
Accutek supplies the high standard packaging machine while maintaining excellent customer supports and offers you comparatively fair prices. Moreover, highly qualified technicians always welcome you to troubleshoot and solve your problems to run the system smoothly. Most importantly, Accutek Packaging Equipment Co. has been appreciated by numerous awards such as, 'California Committee Award'. for 'Outstanding Performance' by 'Employer Support of the Guard and Reservation' and 'Veterans Employer of the Year by 2016' by California Employer Advisory Council, etc.,
Key Products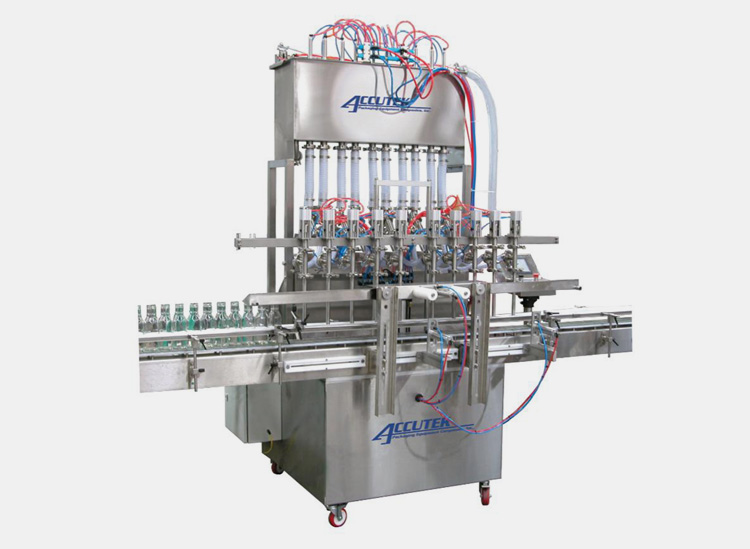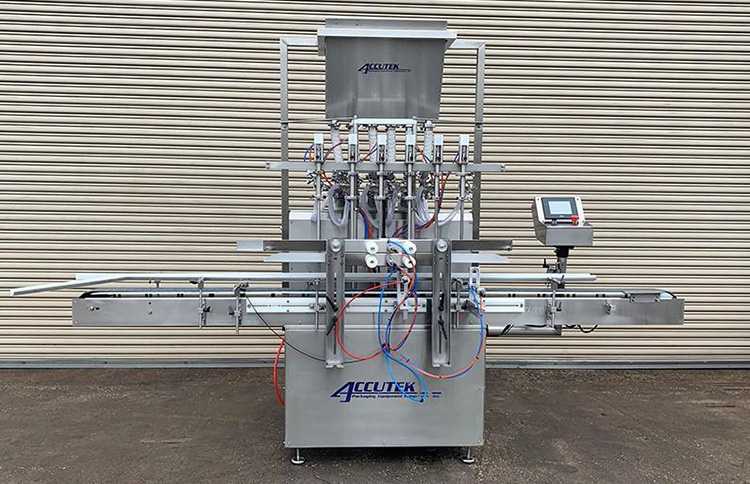 AVF SERIES
SVF SERIES
E-SPF
ACCU-DOSER
Accutek presents a superb range of tube filling machines to their customers for over thirty years.
Features food-grade construction used up stainless steel.
PLC controlled multi-headed fillers with the counter.
Easy to operate, clean, and maintain.
Drip-free nozzles.
Easy installation, 24/7 customer support, and free consultation.
Company Background & Information

All-Fill manufacturing company is situated in Pennsylvania, the USA, founded in 1969 with 25,000 square foot to 65,000 square foot facility. They are best known for designing, manufacturing, servicing, and supporting a complete production line equipment required for filling, bagging, labeling, and unscrambling the bottles.
Initially, All-Fill was offering a highly- economical and reliable series of auger filling machines and liquid fillers with exceptionally robust design and accurate dispensing with the lowest ratio for maintenance and intervention.
All-Fill proudly produced business models that you can purchase individually or an entire set of packaging solutions. The reason behind the huge success of All-Fill enterprises is all employees were originally hired from family, friends, and past co-workers or based on reference from existing or past employees. This makes a truly unique work environment at All-Fill.

Key Products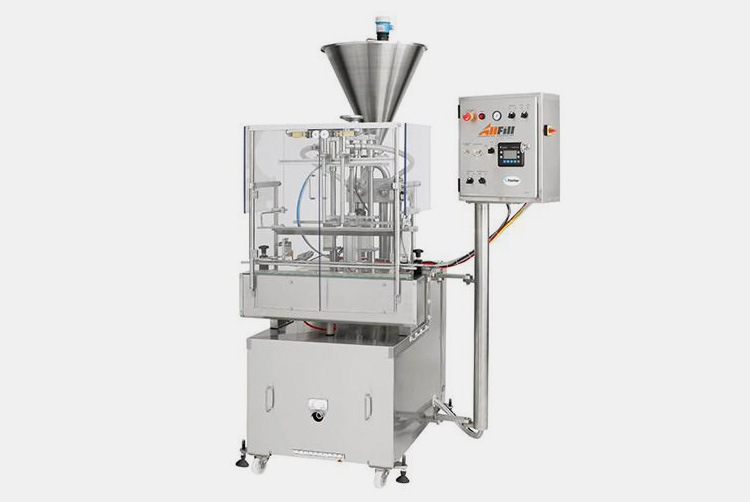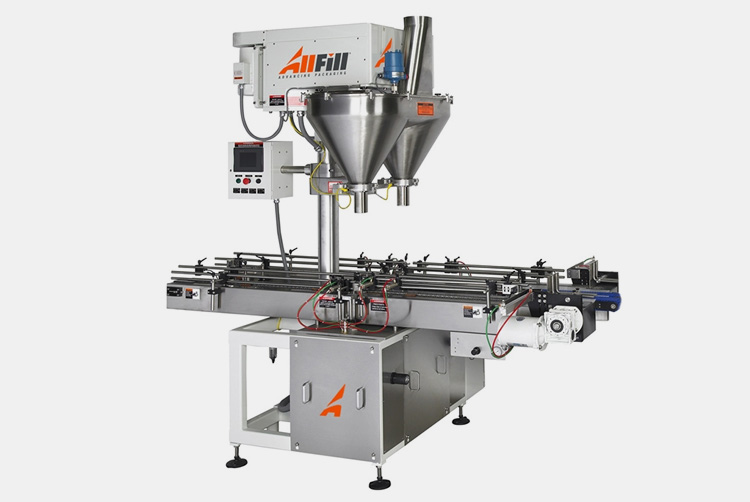 All- Fill features machines with greater precision, frequency, and versatility specially designed for liquids, viscous products, and creams. Some of their key products are:
Semi-Automatic tube fillers
Model 205
Model 305
Model 505
Automatic tube fillers
All- Fill tube filling machine series are heavy-duty, holding high-capacity volumetric pistons.
They offer a variety of nozzles, a set of cylinders, and associated accessories in order to meet consumer requirements.
Their machines are easy to install, easy to clean and easy to maintain.
Highly suitable even for extremely viscous products followed by the extreme level of accuracy within±0.25%.
Machines are designed with stainless steel.
Company Background & Information
ProSys Servo Filling Systems, a leading manufacturer and designing of manual, semi-automatic, and automatic tube filling machines located in the USA, since 1985. They are a high filling unit for filling cartridges, squeezing tubes, needles, and customized containers. This company is ideal if you are associated with the pharmaceutical, cosmetics, chemicals, and automobiles industries as they are globally known manufacturers and suppliers for over 35 years.
ProSys Servo Filling Systems is a group of Reagent Chemical & Research, Inc that began in 1959 and gradually grows into a company that was recognized by their customers due to their bespoke machinery. Today, Reagent Chemical has expanded to display over 15 distinct and diversified products developed by 500 dedicated high-tech staff at 50 different locations.
Key Products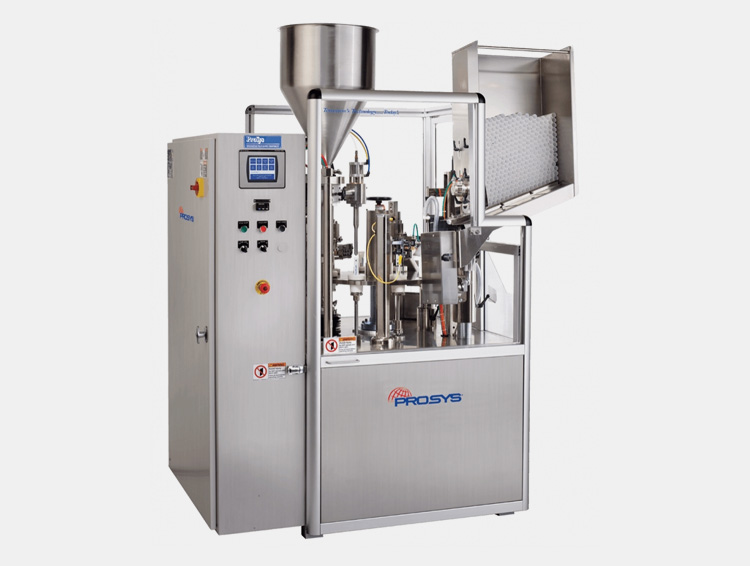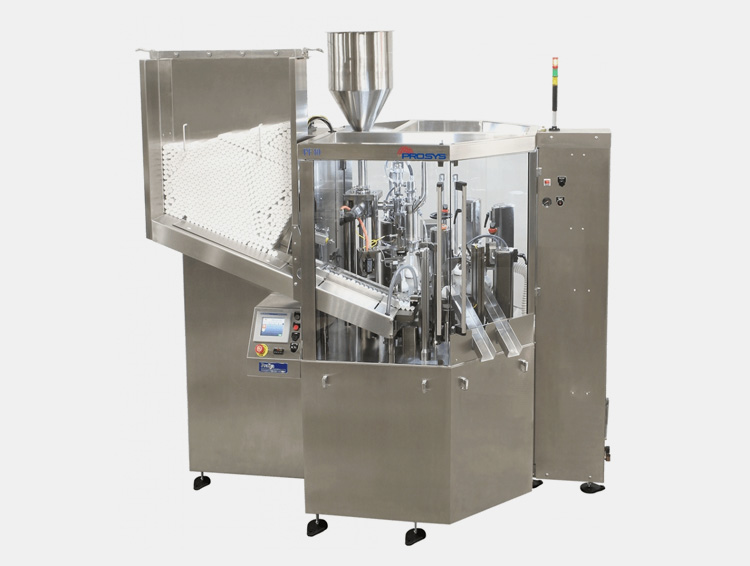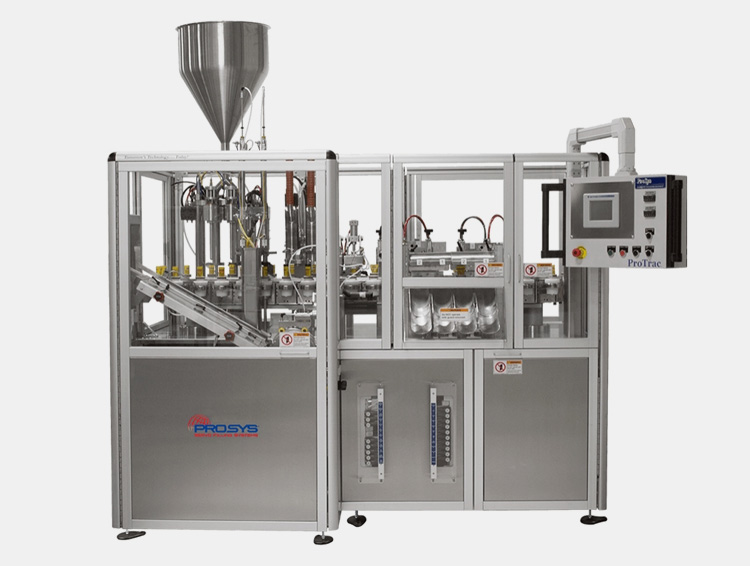 ProSys Servo's innovative tube filling machines are capable enough to fill thin to highly viscous products. This is all because of the advanced engineering methodology that has created a unique solution to meet your requirements.
Let see their innovative key products:
Rt60 Tube Fillers – To 70 Per Minute
Pf10 Metal & Plastic Tube Filler – To 100 Per Minute
Unit Dose Tube Filling
Protrac Tube Fillers – 140 To 300 Per Minute
They have advanced machines with tube bulk storage, feeding and dual load units, dual Servo filling, and dual closure units.
They have low to high-speed automatic filing and closing stations for unit dose.
Their machines allow customized sealing patterns such as smooth, standard, curved, slot/hole punch, or rounded corners.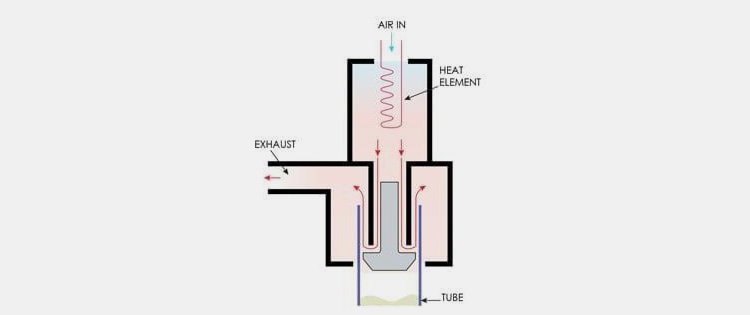 High-frequency ultrasonic sealing options.
Easy to operate, easy to clean, and easy to maintain.
Company Background and Information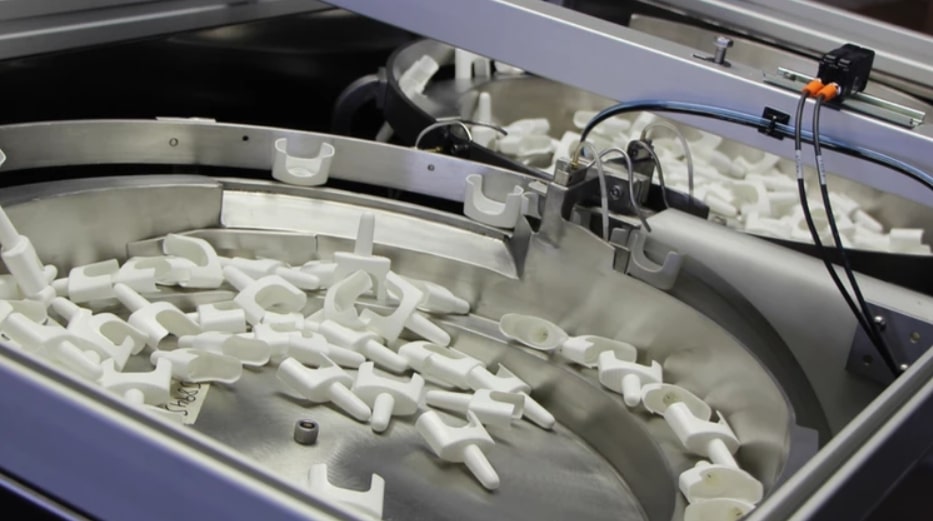 TurboFil is the leading packaging machine developer of America who consistently worked to establish a new benchmark due to creating a durable and innovative solution for difficult applications in the industries. Their business is only confined to offering you filling assemblies. Although they have a standard range of equipment and built-to-spec and customized machines.
In order to fulfill consumers' demand Turbo Fil systems seamlessly existing operations with a broad range of packaging equipment that gives reliability, low cost, and efficacy. And because TurboFil understands your specific requirements, therefore, each of their machines is specially designed according to your needs.
Key Products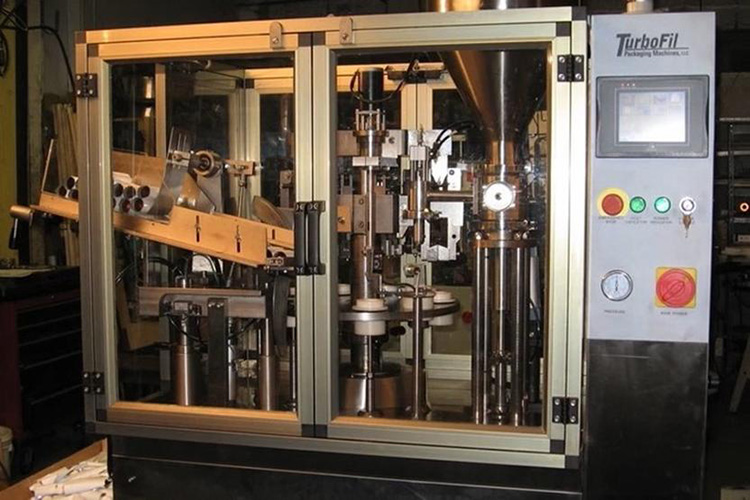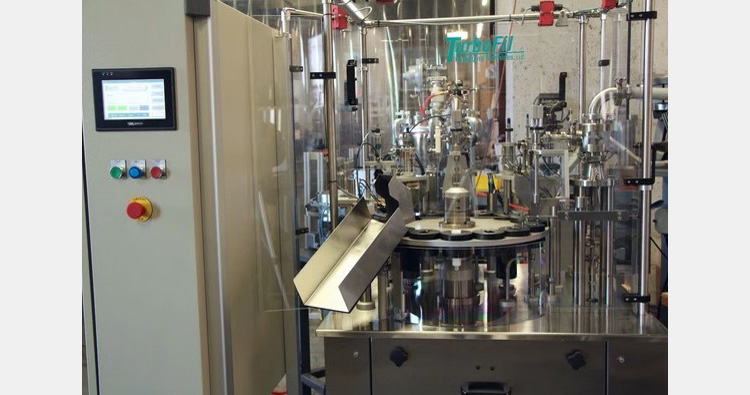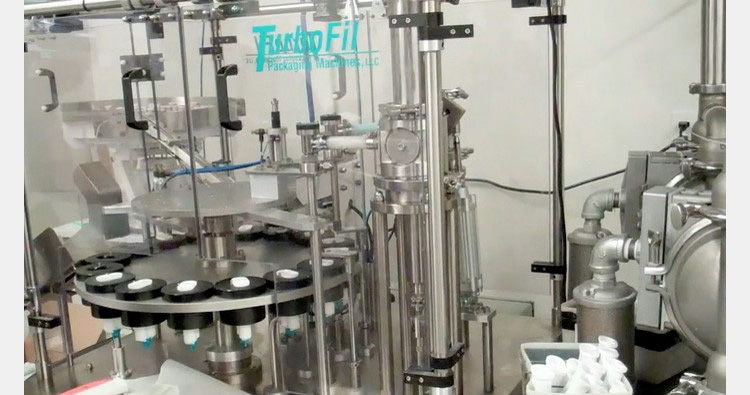 Minimonoblock
Benchtop Vacuum Seater
TF-50
Draw Filler
Small Volume Piston Fillers
Filler for Cosmetics and Gels
TurboFil machines give precise filling.
They are suitable for injectables, creams, ointments, dental, diagnostic materials, etc.
Less contact with products, more safe formulation.
Entirely meet cGMP standards.
Suitable for small to a medium production lines, research, and clinical trials.
TurboFil machines are suitable for compounding pharmacies measurement (benchtop to automatic units).
They offer bespoke assembly system models according to your process
Company Background & Information
Aipak is a leading pharmaceutical equipment manufacturing company that originated nearly two decades ago. When it comes to filling lines, Aipak tube filling machines are exactly commendable. Aipak Pharmaceutical Equipment has proven professionals and high-tech staff who designs and manufacture the filling lines. If you deeply examine the past record of Aipak, you will be gratified to know their relentlessly accoladed profile across the globe. Today, innovative tube filling machines by Aipak are considered as the most reliable filling equipment. Their calculable pharmaceutical equipment carefully fulfills the parameters of robustness, accuracy, precision, and cost-effectiveness, and that's why Aipak pharmaceutical has a huge rank among the popular pharmaceutical equipment manufacturers and suppliers. If you're out of station or a newbie in the era of pharmaceutical formulation development and need consultation or troubleshooting from high-tech staff, Aipak technical helpline is just a call away to resolve your pragmatic complication.
Key Products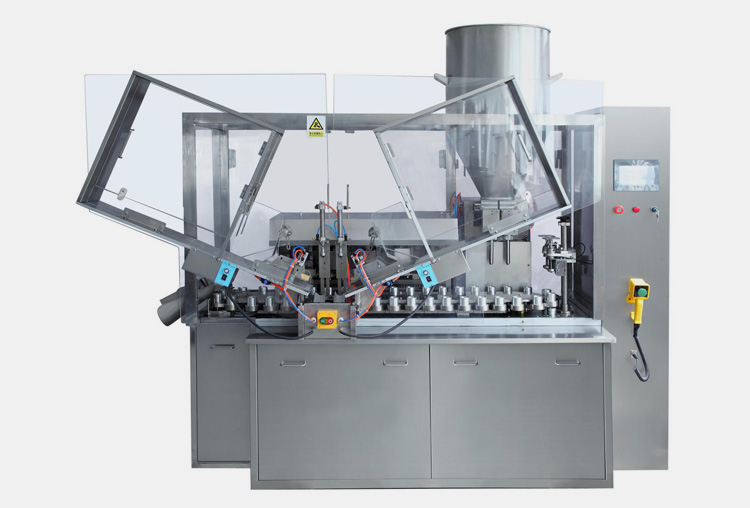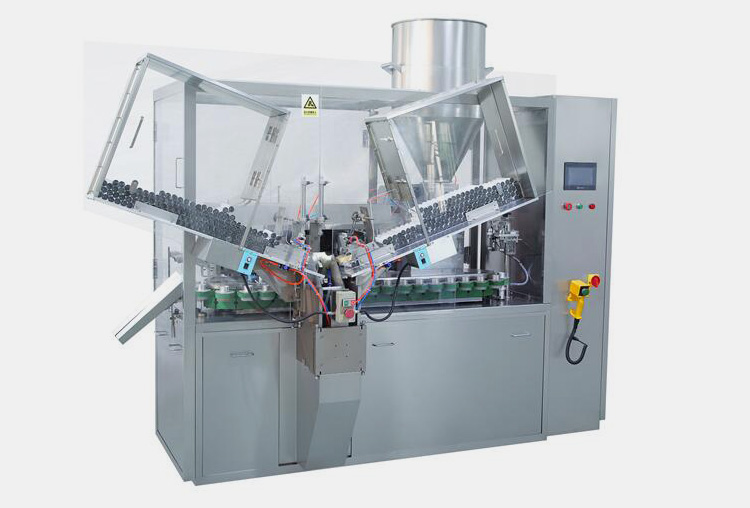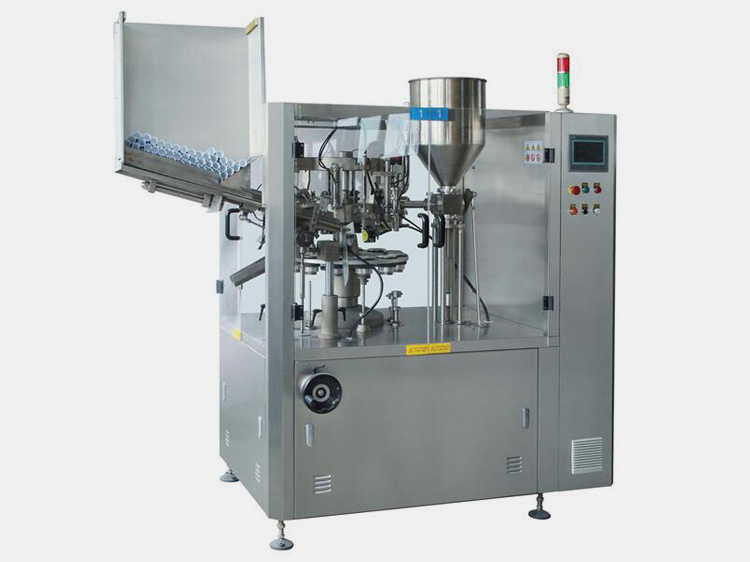 An innovative, high-tech tube filling machines list are as followed:
NF- 30 Semi- Automatic Tube Filling Machine
NF- 60 Automatic Plastic/Laminated Tube Filling Machine
NF- 80 Automatic Al Aluminium/ Plastic Soft Tube Filling Machine
NF-100 Cream Soft Tube Filling Machine
NF- 120 Fully Automatic Plastic Tube and Aluminium Tube Filling Machine
Aipak displays an extensive range of tube filling machines from semi-automatic to automatic tube fillers used in pharmaceuticals, nutraceuticals, food, and chemical industries.
Their machines have adopted the most advanced technology, specially designed to treat creams, pastes, ointments by auto-feeding, auto-filling, and hot-seal stations.
Tube filler with hot air nozzle ensures safe and firm sealing with the standard ultrasonic frequency that leaves consumers high satisfaction with pride.
Aipak always welcomes you with pre-and post-sale services and consultation.
Their machines are user-friendly, easy to operate, with the lowest downtime and high productivity.
Auto-sensor detects manifestation of a tube in tube holder, hence no tube- no filling.
Company Background and Information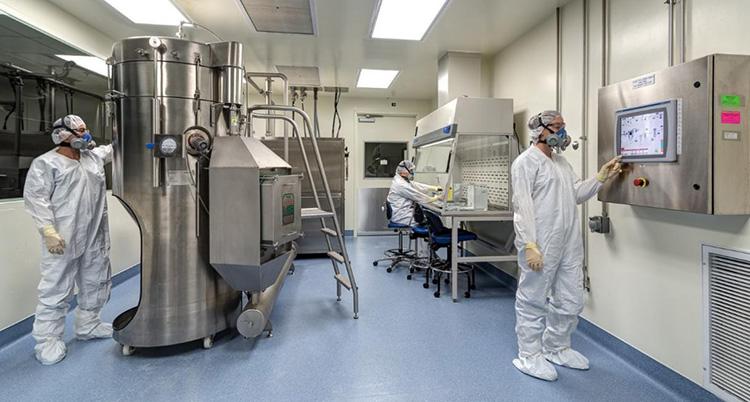 United Pharmatek is a leading supplier and custom manufacturer of USA offering you a high standard and cost-effective processing, filling, packaging, and pharmaceuticals laboratory equipment.
United Pharmatek is serving as a prominent axis role in pharmaceuticals, nutraceuticals, foods, and chemicals types of machinery for more than two decades in each corner of the world. Today, United Pharmatek is known as a distinguished and most reputable organization due to offering you highly efficient, flexible, reliable, and user-friendly tube fillers that boost your business by dealing with manufacturing and packaging needs. If you're worried about maintenance or spare parts- then you'll be pleased to know that United Pharmatek is preferred by professionals of leading production units of pharma industries. Besides tube filling machines, they offer you automatic tablet counters, blenders, blister packagers, capsule polishers, and a broad range of other pharmaceutical equipment.
Key Products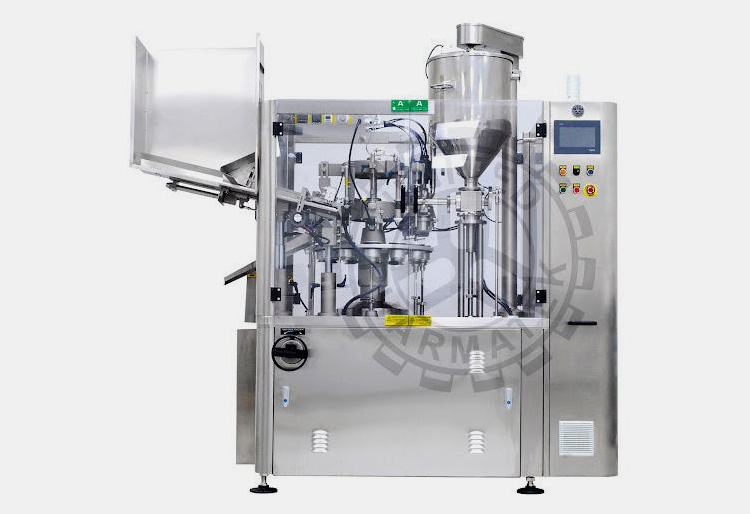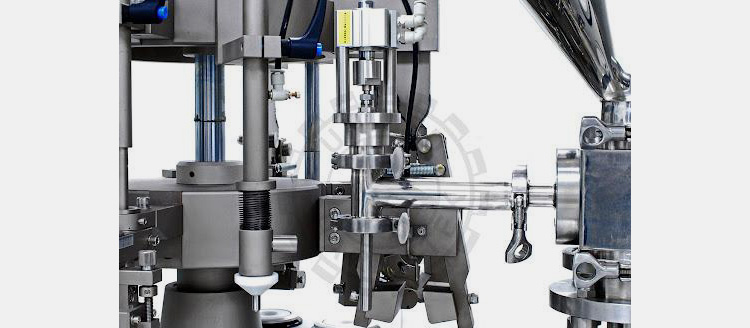 High Speed Tube Filling Machine
Plastic Tube Filling and Sealing Machine
Metal Tube Filling Machine
An optimized work efficiency
Maximum product quality
Minimum production cost
Maximum production yield and faster output 90tubes/minute, size up to 200 ml.
Highly precise and accurate.
Sensors can detect the position of tubes and automatically loading occurs. No tube- no fill.
Auto trimming and ejection
Stainless steel construction- equipment is constructed with 316L stainless steel to fulfill cGMP requirement.
Company Background and Information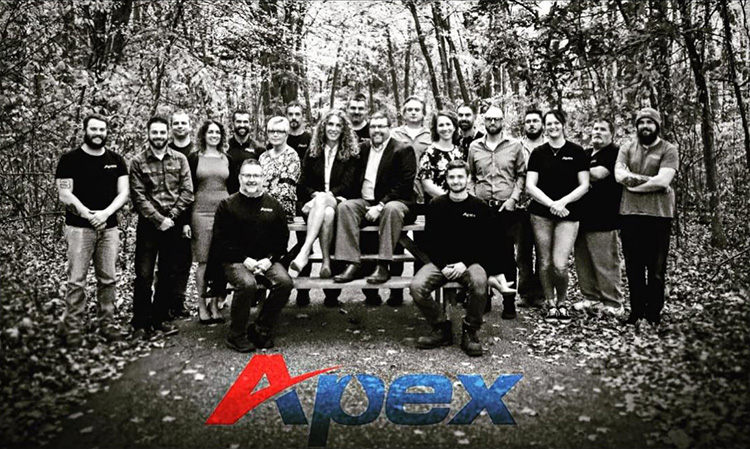 Apex Filling system is a team of cohesive and devoted experts. Apex Filling System has introduced a comprehensive line of turnkey solutions in order to integrate products into one and another and ranges from filling to capping to labeling. Apex also creates solutions for complimenting your existing production lines.  Apex Filling System has modernized the filling sector via innovative designs, and fully integrated filling and packaging stations. Each of the built products is of enduring technology and displays exemplary services.
Apex was created by American's top industry professionals in order to fill the gaps hole in the filling industry. Today, Apex offers the best customer services to their clients by offering excellent technology in the filling, capping, labeling, and moving industry with pride and success.
Key Products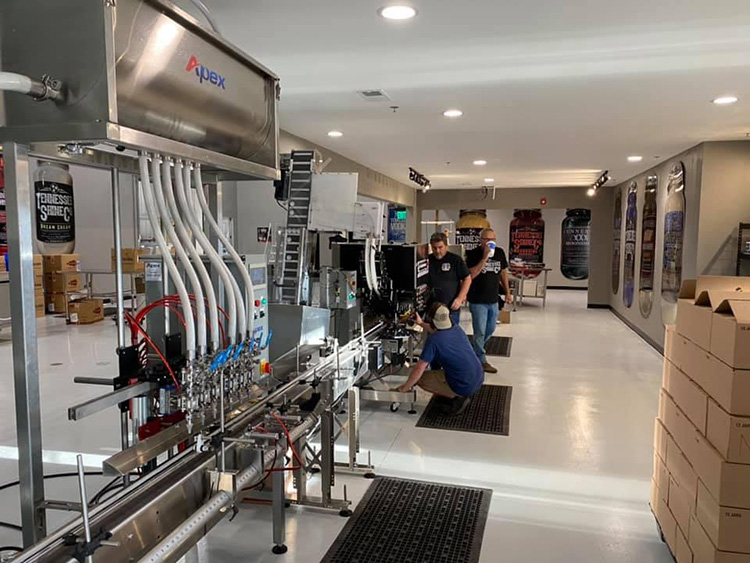 Automatic Gravity Filling
Economy Automatic Overflow Filler
Economy Automatic Piston Filler
Apex ensures you constant progress and impeccable services.
Apex offers you heavy-duty stainless steel welded frame machines.
PLC, and Touch Screen operation interface.
Their machine demonstrates 1 to 16 filling heads
Machines follow detecting sensors, No tube/bottle- No Fill.
Front panel- Emergency Stop.
Bottle/tubes counter.
On/Off speed modulator for conveyor.
Tool-free adjustment.
Easy to install, Upgradeable, and easy to maintain.
Company Background and Information

Apacks American renowned manufacturer of packaging equipment. Their tube filling machines prominently are in demand in industrial sectors such as cosmetics, chemicals, pharmaceuticals, and food industries. No matter what filling challenges you may encounter, Apacks has its solution that's why nearly all leading industries choose Apacks machines across the United States. A strong and devoted team of Apack pharmaceuticals constantly perform their jobs to meet clients' expectations Some of the manufactured goods filled with Apack tube filler are ointment, lotion, caulk, adhesive, and cheese spreads, etc.
They offer you a huge equipment production line that ranges from filling lines to capping machines to labeling bottles and conveyors etc.,
Key Products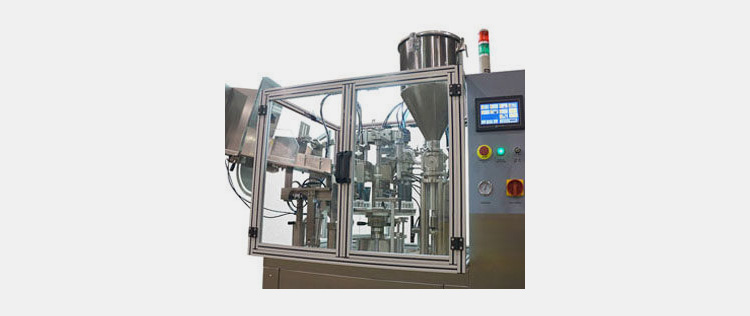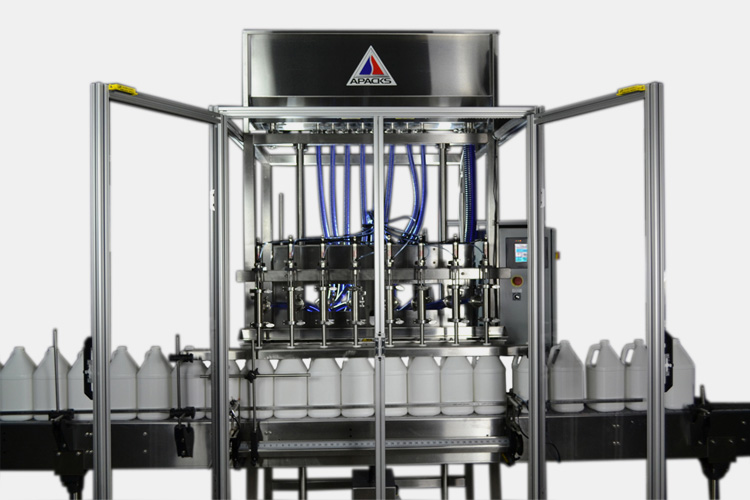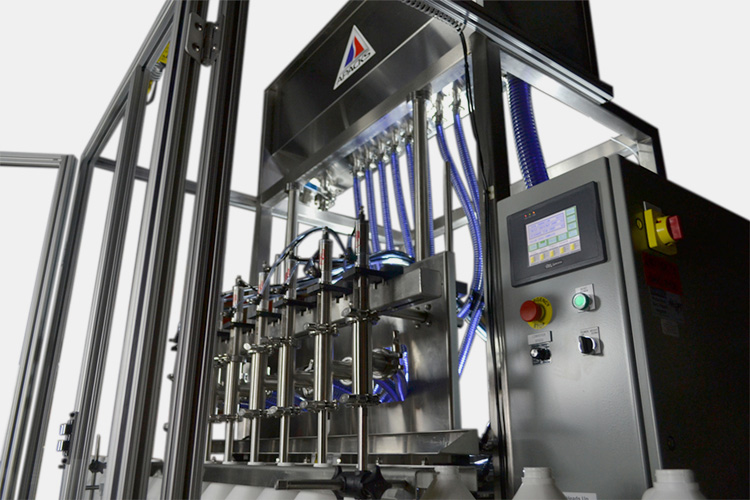 Apacks filling machines are specializes in liquid and viscous filling applications. Mentioned below are the innovative machines line offered by Apack.
Automatic Plastic Tube Filler and Sealer
Pneumatic Plastic Tube Sealer
Pneumatic Tube Sealer
Flow Meter Filling Machines
Piston Filling Machines
Gravity Filling Machines
Overflow Filling Machines,,
Apacks automatic plastic tube fillers are ideal for treating all kind of manufactured goods such as viscous, medium and liquid.
User friendly, with an adjustable electronic heating timer.
Automatic temperature controller.
Featuring PLC-controlled touch screen technology.
Suitable for filling multiple kinds of soft, and metal tubes.
Stainless steel construction.
Hot stamping functions. Allows compressed air 0.25-0.4Mpa.
Allows 90 tubes/minutes production speed (depending upon the density of filling pastes).
Company Background and Information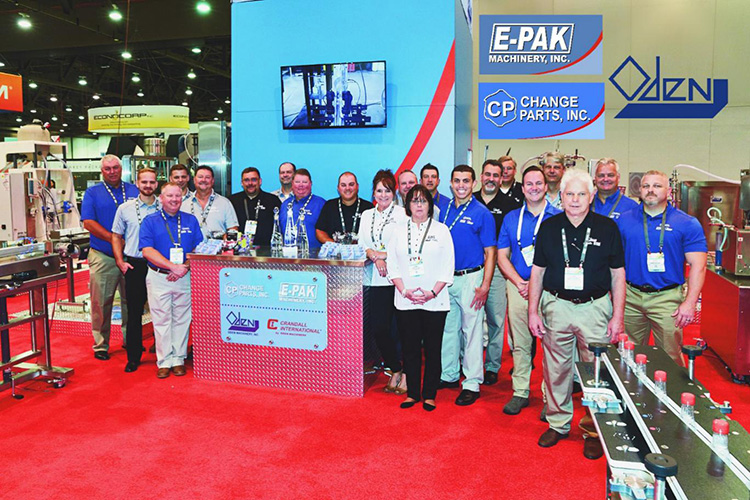 Oden Filling Machinery provides a basic industry-leading system fill all your basic liquid filling needs. From tabletop to fully automatic turnkey packaging lines, all they offer you a 'Wide Selection of Machinery' lines. Oden knows how to solve their client's requirement carrying from 0.5 ml to hundreds of gallon filling lines- Oden has the ability to create a bespoke solution for you. You may have wide range of machines and their parts such as cappers, belts, pumps, nozzles etc. Oden team welcomes you installation services after purchasing in order to run your production line as smooth as possible. Each of their product is thoroughly tested that assure the machinery is accurate, precise, prevents breakdown and downtime.
Key Products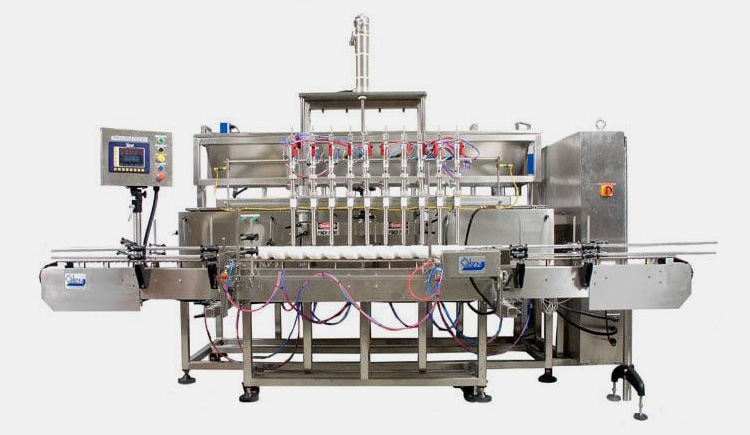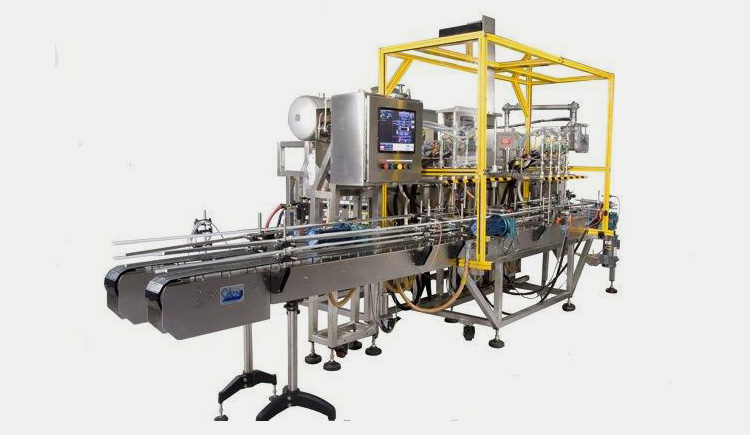 Oden major key products are:
Benchtop filling machine
Electronic Filler
Automatic Pump Filling Machine
Oden filling machines are high quality and offers economical prices.
Easy to operate and stored driven products set-ups.
Fills an extensive range of formulations.
PLC, touch screen options.
Offers tool-less disassembly.
Fast delivery, money back operation guarantee.
Powerful machinery and good performance for viscous products.
Company Background & Information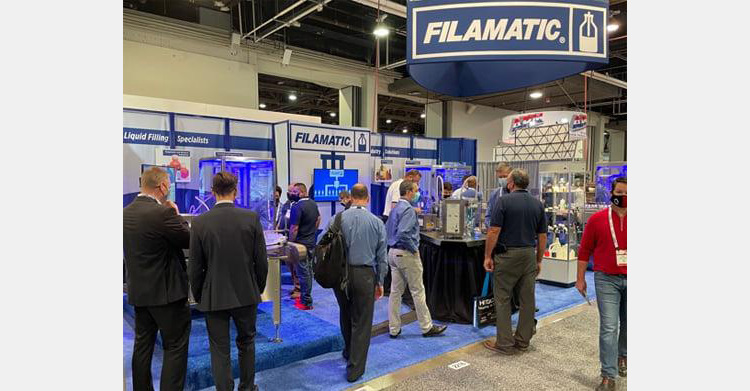 For over seven decades, FILAMATIC has been providing quality and affordable pharmaceutical filling equipment. Today, no matter your production unit you have, understanding your need and solution to tackle the challenges of the project is FILAMATIC primary goal.
Besides offering you leading filling machines, FILAMATIC provides you the quality services, expertise, and post-sale support in order to gives you maximum productivity in your business terms.
FILAMATIC do not simply design machines, but they create the type of wonder that can revolutionize the packaging unit of the industry.
Whether you need a single benchtop, semi-automatic, or a complete set of automatic filling lines, FILAMATIC industry has exceeded your expectations.
Key Products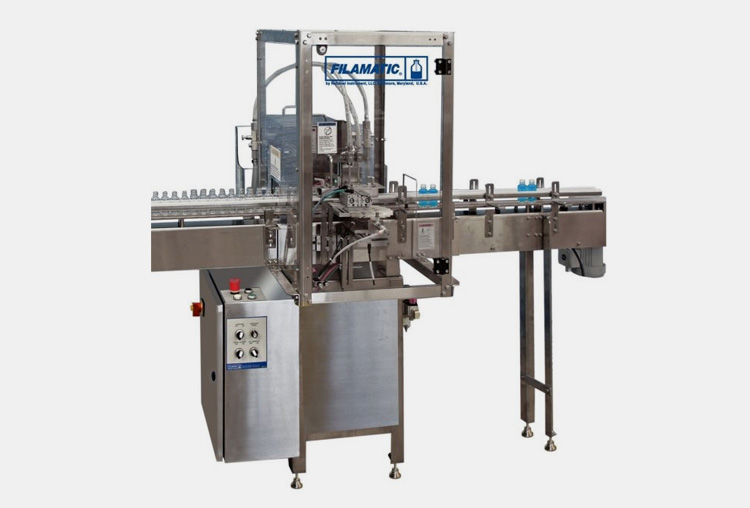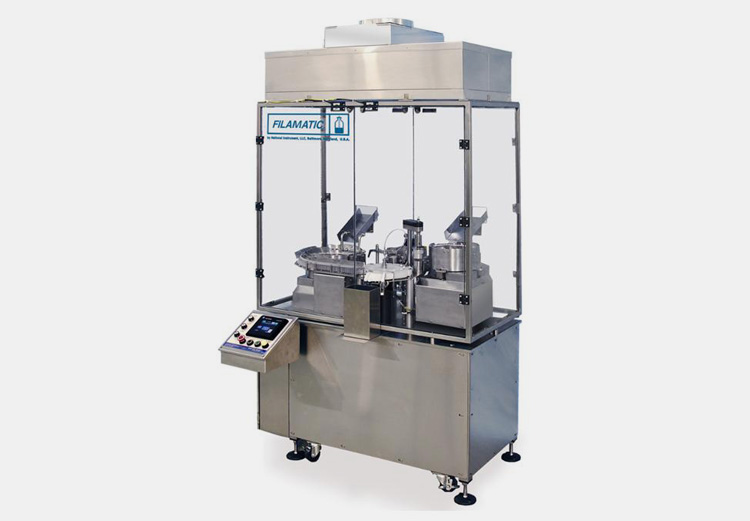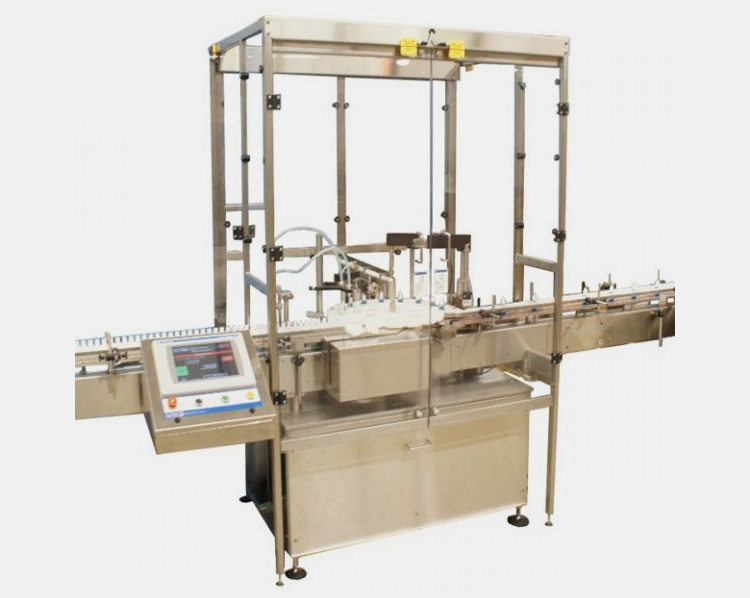 Monobloc – Fill/Finish System
EconoFIL Automatic Benchtop Filling Machines
H Automatic Horizontal Series
The idea for viscous product filling.
Easy filling volume settings.
Fill various shapes containers
The body is constructed with stainless steel.
Easy to operate, quick changeover, a standard PLC controlled system.
Consultation and free support services after purchasing machines.
Conclusion
For any successful pharmaceutical industry, you cannot be devoid of the importance of a tube filling machine. To get the best services, and reliable machinery, manufactured by Aipak displaying a broad range of tube filling machines that will not only maximize the productivity but increase the chances for competitive market growth. If you need consultation or customer support to assess which equipment best fits your production line, we recommend you to avail our free support program right now.
Don't forget to share this post!
Tube Filling Machine Related Products
Tube Filling Machine Related Videos
CONTACT US
Tell us your raw material and project budget to get quotations within 24 hours.
WhatsApp Us: +86 189 7157 0951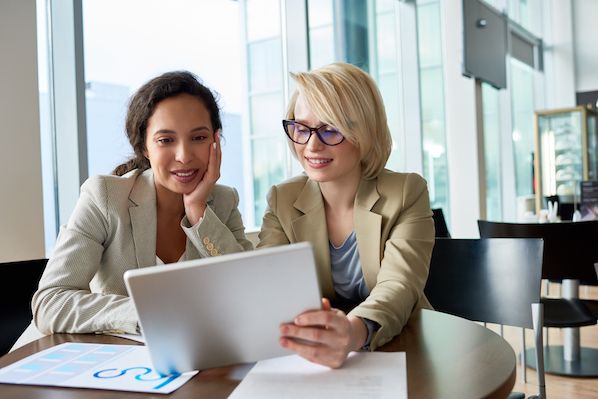 Want the best price & newest pharmaceutical machinery buying guide,tips and trends sent straightly to your box?Sign up for Aipak's monthly newsletter,we're free for your consultation and Offer you the most suitable solutions!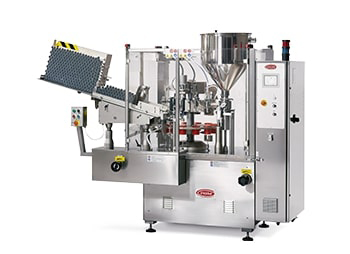 Tell us your material or budget,we'll reply you ASAP within 24 hours