Lip Gloss Tube Filler Machine:The Complete Buying Guide In 2023
Wearing lip gloss is an elegant and popular feminist art around the world. The value of  global lip gloss tube market has reached nearly US$ 2 Bn by 2022 with a CAGR of ~4.5% - 5.5% during the forecast period 2022- 2032. Interestingly, the overall sale estimation of lip gloss tubes is estimated at approximately US$ 3.5 Bn by 2032.
Besides this, key companies are striving to develop more innovation, safety, and transport to boost their brand in the forthcoming years. A lip gloss tube filler machine is an innovative driving technology that tackles the expanded demand efficiently.
If you're thinking of adding lip gloss to your production line, it's a good idea to get your head around all the ins and outs of lip gloss filler – the working, the applications, the benefits, and much more! In this informative review blog, you will learn all the important aspects of the lip gloss tube filler machine.
Keep Reading!
Add a header to begin generating the table of contents
1.What is a lip gloss tube filler machine?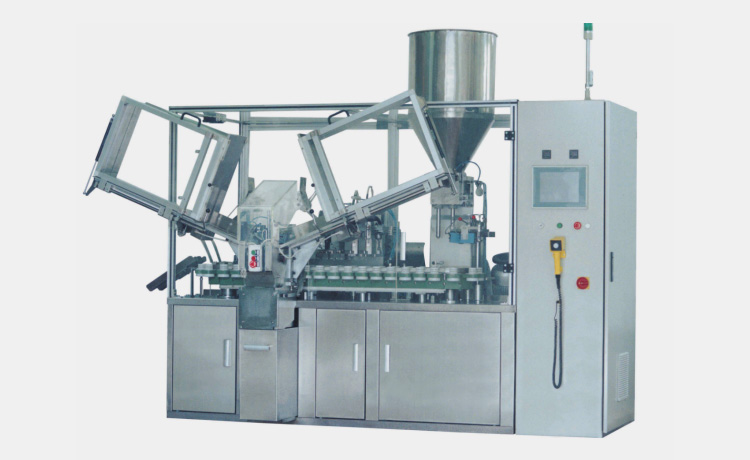 A lip gloss tube filler machine is an extremely versatile kind of packaging solution for businesses in a huge range of sectors. From cosmetics to medicinal items, there is a variety of applications. The machine is useful for filling liquid, semi-solid or low to high viscous and pastes into tubes.
A lip gloss tube filler with state-of-the-art automatic machinery assuring an intricate precision and high-quality devoid of a hefty price tag. This machine is ideal to fill the lip gloss tubes efficiently irrespective of the shape, size, and capacity of the tubes.
2.When lip gloss tube filler machine originated?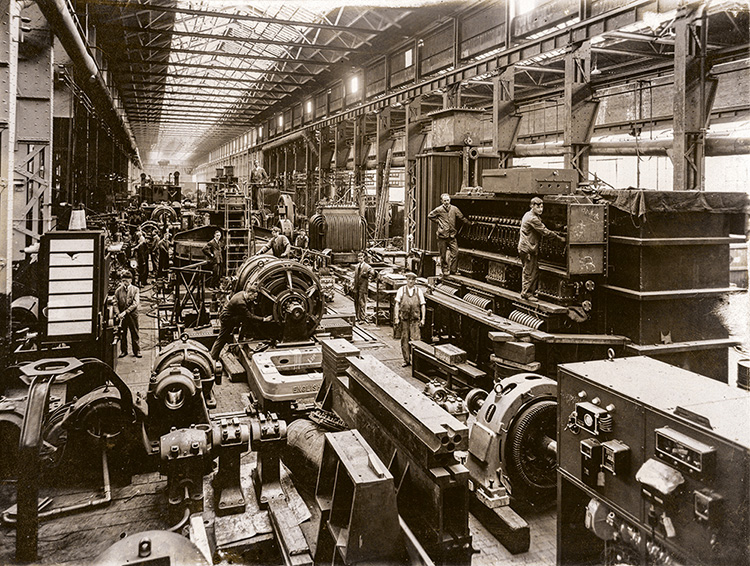 The lip gloss tube filler machine originated at the turn of the 18th century. It was created by a German manufacturer GDR Gustav Obermeyer in 1889 often called the 'inventor of the tube-filling machine'. Obermeyer was responsible for designing filling machines for the Council for Mutual Economic Assistance (Comecon).
With time, by the virtue of bio-science technology, more and more innovations came into emergence regarding this machine. Today lip gloss tube filler machine has surpassed the global market structure in terms of profitability.
3.What are the applications of lip gloss tube filler machines?
A lip gloss tube filler machine is an ideal filling and sealing job. This machine is tied to several industrial applications that are mentioned below:
Pharmaceutical Industry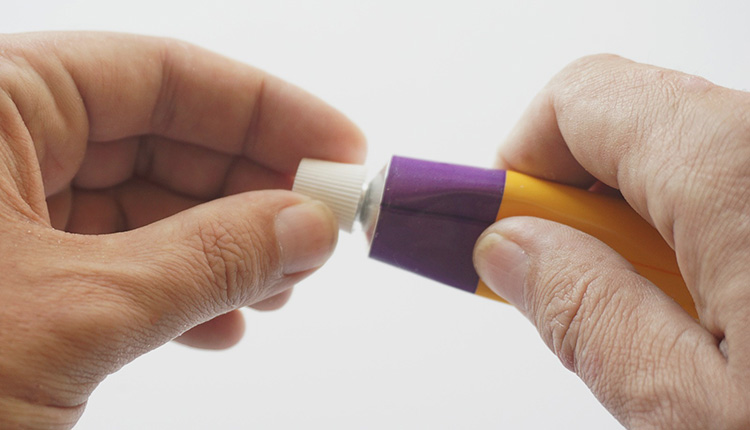 A lip gloss tube filler machine is often frequently used in the pharmaceutical industry to ensure precise filling and sealing of plastic or laminated tubes with high-quality output. Depending upon the type of filling content; the machine is suitable to handle various categories of the production line. For instance: analgesic creams, ointments, gels, pastes, and various topical preparations (antibiotics, antifungal, soothing preparation).
Hygiene Industry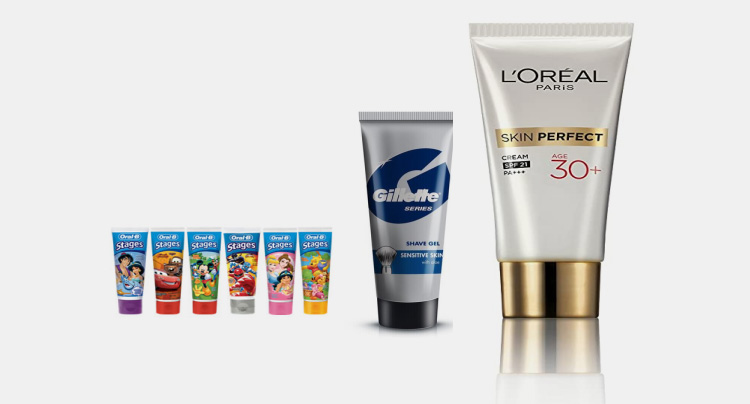 A lip gloss tube filler machine is ideal for personal hygiene manufacturing firm. Personal care production companies face many challenges to bring products in a beautiful, filled tube. From calming salves to skin lotions, from toothpaste to scrubs and shaving gels; a lip gloss filler machine is an ultimate solution
Food Industry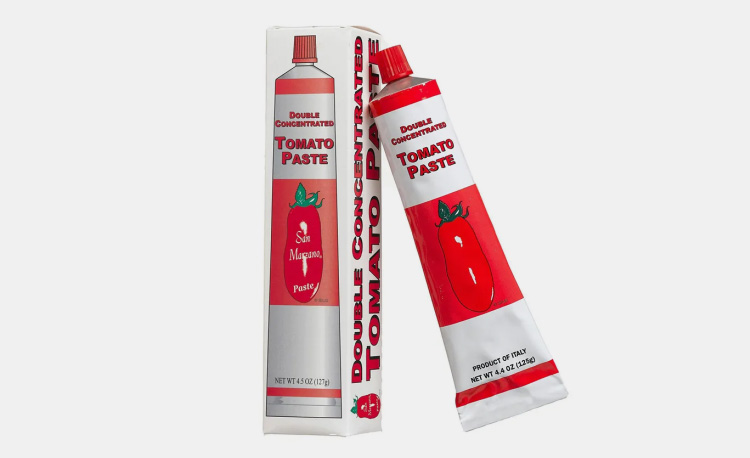 The lip gloss tube filler machine benefits tubed foods and helps in reducing packaging waste.  It actually has marginal packaging with little space for shipment. With very little exposure to air, food products last a very long shelf life. For example, ginger, garlic paste, fish, meat sauces, pepper or tomato pastes, etc.,
Stationary Industry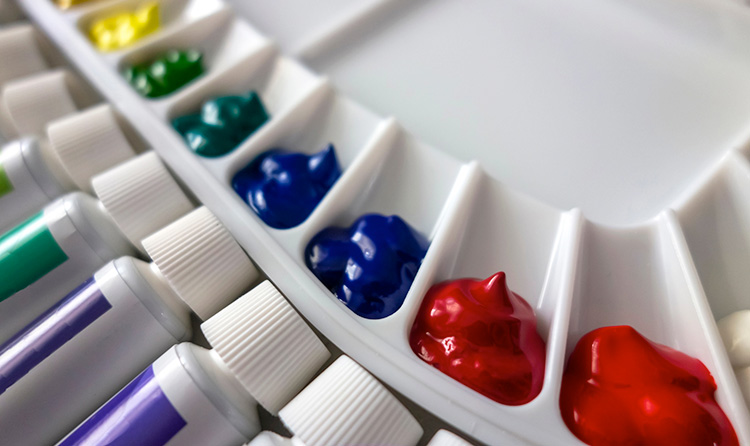 A lip gloss tube filler machine is designed to fill and sealed ingredients under a compact system utilized in the stationary industry to pack products like glue, watercolours, and oil paint.
Cosmetic Industry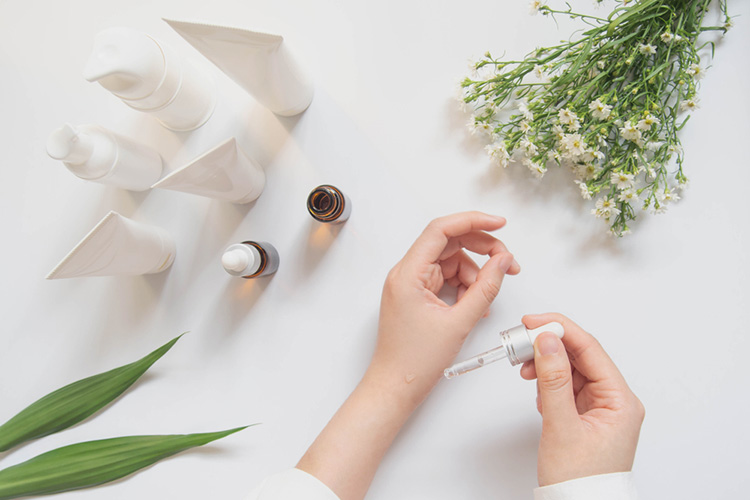 The growing cosmetic and personal care industry transformed its equal preference toward sustainable packaging solutions. A lip gloss tube filler machine is a key solution extensively used in the production line of cosmetic gel, eye creams, skin concealer, foundations, highlighters, and much more.
Pet Industry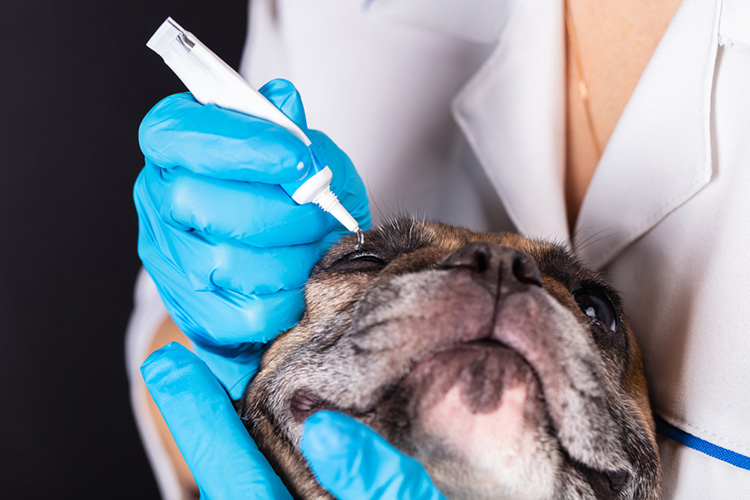 Veterinary services are extremely professional specialized services diversely contributing good health of pets. With advancement, several topical preparations are dispensed using a lip gloss tube filler machine to facilitate high efficacy and potency. Examples are eye ointment, analgesic creams, antibiotic creams, and soothing gels.
4.Which are the types of lip gloss tube filler machines?
The main types of lip gloss tube filler machines are as followed:
ACCORDING TO AUTOMATION
Automatic Lip Gloss Tube Filler Machine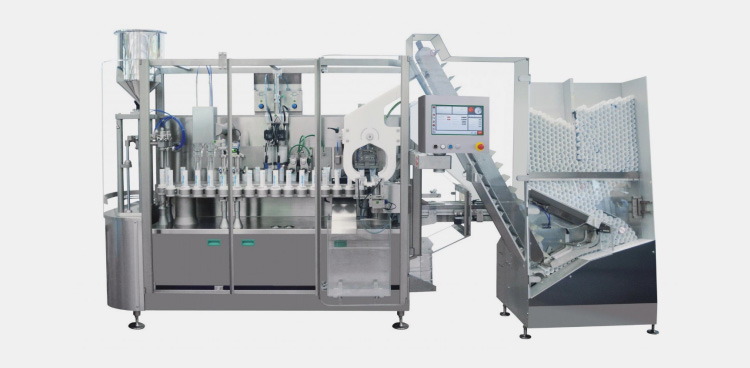 The functionality of automatic lip gloss tube filler is entirely programmed with minimum human interaction. Exceptional features ensure an ideal manufacturing environment for large batch sizes ensuring efficacy and quality filling.
Semi-Automatic Lip Gloss Tube Filler Machine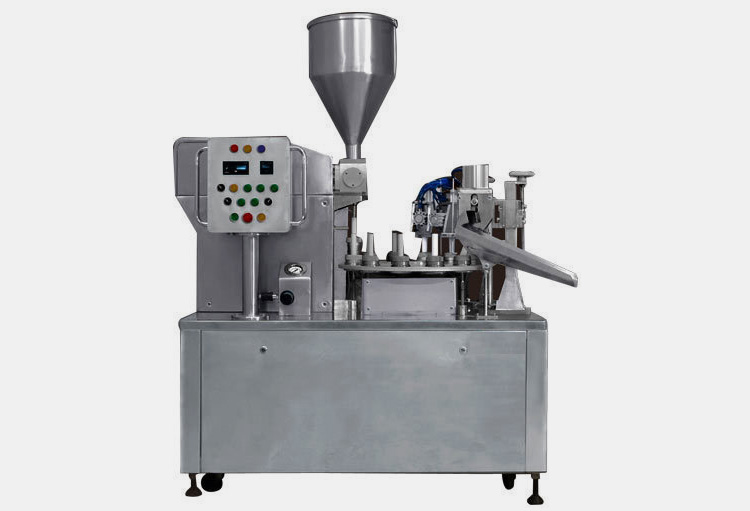 A semi-automatic lip gloss tube filler machine is frequently used in various production sectors for filling products like lip gloss, adhesives, gels, etc., This machine is best when it comes to producing small to moderate batches. This machine requires an operator at the initiatory steps. The rest of the task will be done by the machine itself. The semi-automatic lip gloss tube filler machine also features advanced options like a measuring sensor, temperature control, and less human interaction.
Manual Lip Gloss Tube Filler Machine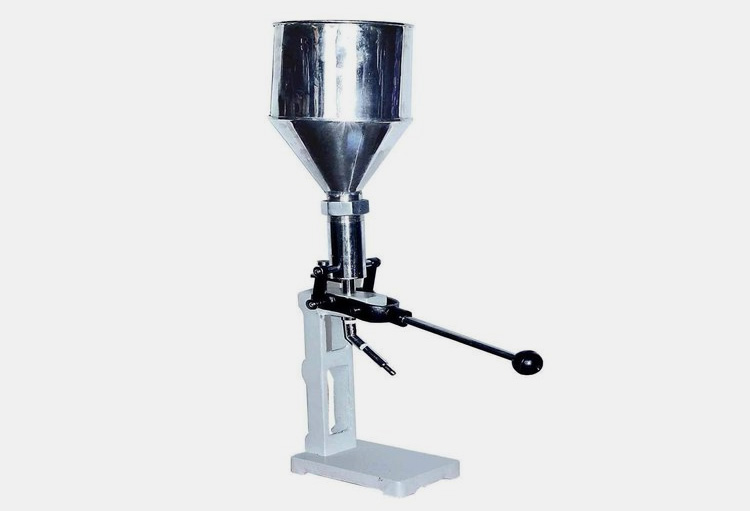 A manual lip gloss tube filler machine is suitable for filling a broad range of products involving viscous, semi-viscous, or free-flowing fluids. The machine is hand-operated and best for small or home-based production.
ACCORDING TO TRANSPORTATION
Linear Lip Gloss Tube Filler Machine

Linear Lip Gloss Tube Filler Machine
Linear lip gloss tube filler based on straight and linear transportation of tubes. The machine is designed according to the customer's needs which ensures accurate function with easy and controlled parameters.
Rotary Lip Gloss Tube Filler Machine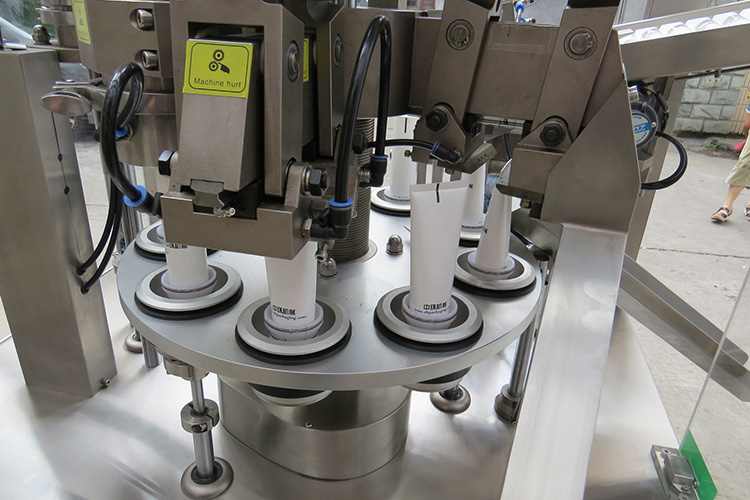 A rotary lip gloss tube filler machine offers great filling duties which is an excellent choice for production with limited space. The machine has been associated with various applications in the food, pharmaceutical, and cosmetic industry. Besides this, the machine is capable to fill, sealing, coding, and ejecting tubes all in one stroke.
ACCORDING TO FILLING SOLUTION
Rotary Piston Pumps
This is a self-priming, reversible positive displacement pump that delivers high volume and high viscosities products. The pump works by a piston sliding back and forth with a rotors groove that pulls product into the pump's inlet as well as expels product via outlet.
Progressive Cavity Pump
This is an ideal equipment for pumping products that have higher viscosities. Using a centrifugal pump, the flow rate goes lower as the viscosities go up. This pump is considered as far-less efficient than a rotary pump as it requires high energy consumption.
Flow Metering Pump
A flow metering pump is a positive displacement pump that is designed to obtain the precise amount of product and measures flow control. They are ensuring a high-level repetitive accuracy and efficiency to handle an extensive range of products with various viscosities.
5.How does a lip gloss tube filler machine work?
A lip gloss tube filler machine is a mechanically complex machine in which several functions are adapted in a compact structure. The basic working principle of the lip gloss tube filler machine is described below.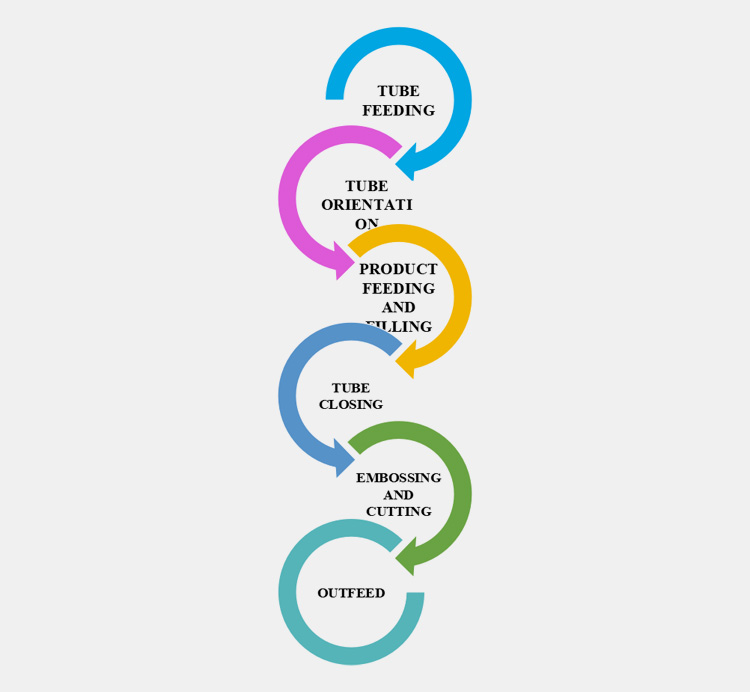 Working Principle of Lip Gloss Tube Filler Machine
TUBE FEEDING
Tubes are filled in an orderly manner on the tube bucket. From the feeding magazines, the clear unclosed tubes are incorporated into the tube holders.
TUBE ORIENTATION
Tubes are aligned properly before filling and are equally orientated via printing marks. Generally, the printing mark is placed on the upper edge of each tube. The mark is detected by a sensor that senses the right alignment of the tube.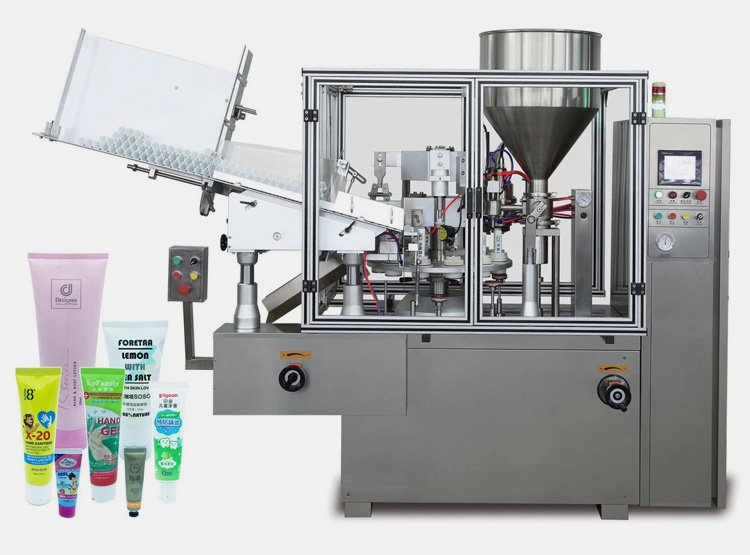 PRODUCT FEEDING & FILLING STATION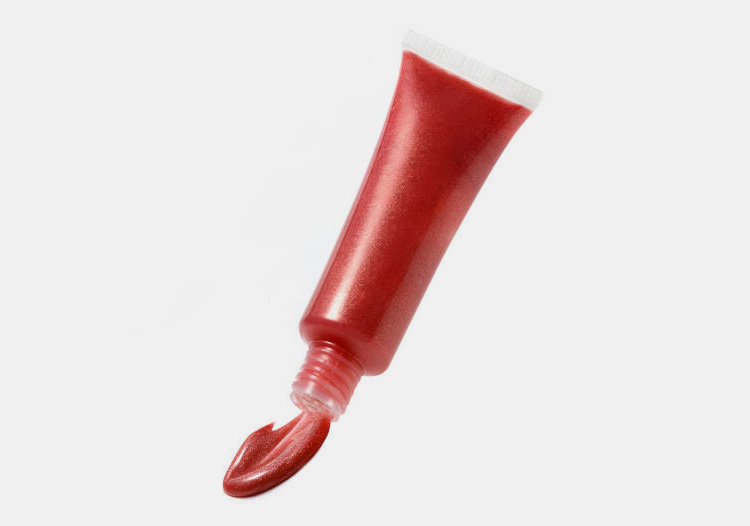 A reciprocating pump is an essential filling and dosing technology for the filling of the tube. The required product is fed into a hopper from where it is aspirated with the help of a dosing unit (a piston and cylinder). The filling piece fills empty tubes by opening a rotary valve. A digital temperature enables the feeding product to be warmed for easy filling.
There are two main filling principles:
Vacuum Filling: involvesfilling of product from the hopper to the tube by vacuum pressure.
Volumetric Filling: is sub-categorized into two types
Gravity Filling: product moves with the help of gravitational force into tubes.
Piston Filling: is suitable for highly viscous substances. A product is forced into tubes with the help of piston nozzles.
TUBE CLOSING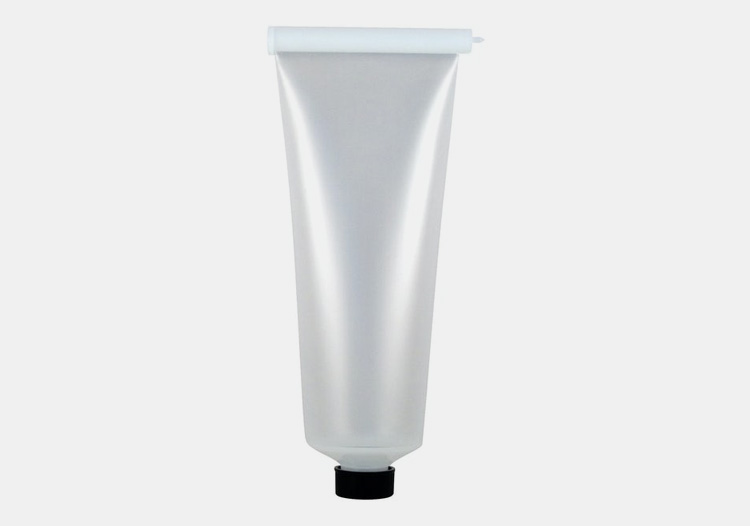 Depending upon the type of material of the lip gloss tube, tube closing is occurred via sealing with hot air technology or laser technology. Generally, the upper tube ring is warmed by exposure to hot air so far till the melting point of the material. Right after that tube edge is pressed together where heated layers fused to a tight tube sealing. Furthermore, hot jaw sealing and high-frequency sealing are frequently used tube closing methods.
EMBOSSING AND CUTTING TUBE
After finishing the sealing, the mechanically embossed date, batch number, and required information will be printed automatically. Embossing adds aesthetic value to the tubes. In addition, tube corners can be trimmed or rounded off.
OUTPUT
This is the last station where tubes are ejected from a tube holder on a conveyor belt. Tubes are ejected sealed or with a cap ahead. The machine is designed with an option to reject faulty or not filled tubes. Hence, an accurately packed product is directly fed out into a carton or box.
6.What are the main parts of the lip gloss tube filler machine?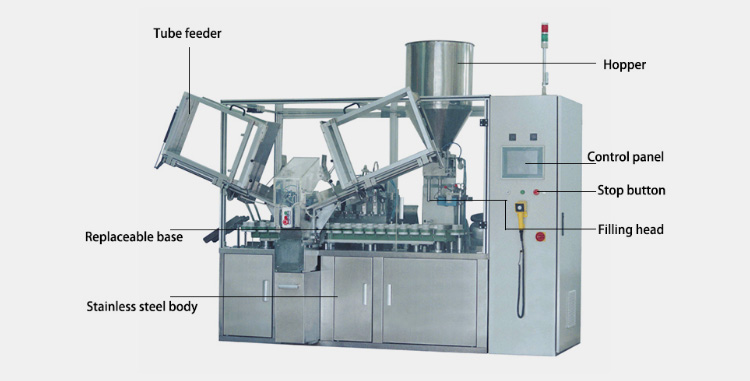 The main parts of the lip gloss tube filler machine are as followed:
Components of Lip Gloss Filler Machine
1.Operational Panel
The unit guarantees regulation of different parameters required for the filling procedure.
2.Hopper
A basic unit ensures proper transferring of product from receptacle to nozzle or filling head.
3.Filling Head
This unit allows controlled flow of product into respective tubes.
4.Tube Bucket
This section is suitable for storing empty lip gloss tubes for filling procedures.
5.Tube Feeding System
The unit is associated with delivering tubes to the rotary table for filling.
6.Tube Loader
A tube loader composed of a loader and a tunnel. When lip gloss tubes are placed in the loader,
they will be transferred automatically to the working disk from a tunnel.
7.Rotary Table
A rotary unit continuously rotates to permit lip gloss tubes for feeding and resources to the next unit.
8.Cooler
This section ensures a lowered temperature of up to 10⁰C to ensure better sealing.
9.Tube Discharging Bucket
All ejected lip gloss tubes are collected into a tube discharging bucket.
10.Heater
The heater raises the temperature of sealing jaws required for tube sealing.
11.Sealing Jaws
The filled tube is easily adjusted and sealed between the hot sealing jaws.
12.Electric Cabinet
The cabinet is accompanied by all necessary electrical connections.
13.Plunger Filling Valve
This unit is meant for suitable and accurate filling of lip gloss to be dispensed.
14.Support
The support of the machine ensures the compactness and stability of all integrated parts.
15.Motor
A power supply to the machine is enabled by the motor.
16.Safety System
This unit ensures a secure functionality of the machine as well as protects the operator against mishaps.
17.Tube Sensor
This unit detects the presence of a tube for filling. If no tube; no filling.
18.Tube Holder
This unit holds and supports the tubes throughout the procedure.
7.What are the benefits of a lip gloss tube filler machine?
A lip gloss filler machine is a highly recommended machine for your business due to the following reasons: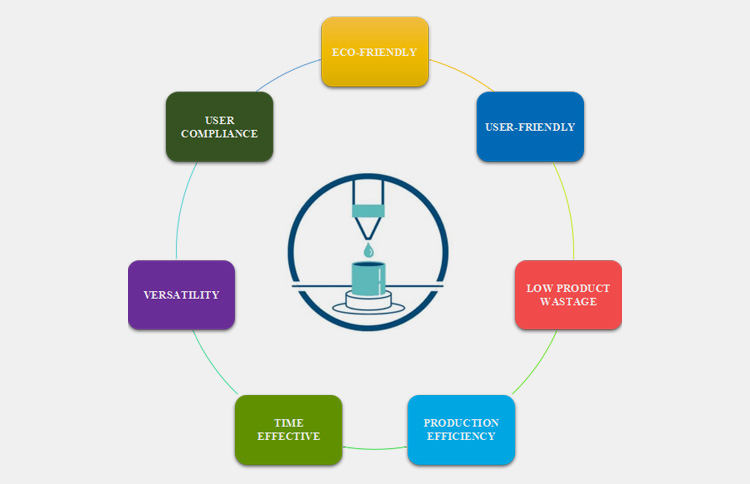 Benefits of Lip Gloss Tube Filler Machine
ECO- Friendly
This machine is ideal for production lines that want to maintain environmentally friendly packing. A lip gloss tube filler machine deals with a variety of recyclable packaging materials such as PE, aluminium, etc.
Reduced Product Wastage
The machine offers you a precise dose of whatever consistency. Most often the precision level of filling content coincides with +/- 1%. Selecting this machine offers a cost-effective solution with an efficient production line.
User Compliance
This machine offers a broad range of features without much effort. Furthermore, a product stays longer and your consumers can enjoy it till the last drop. A manufactured lip gloss tube is easy and convenient to use and store.
Versatility
A lip gloss tube filler machine ensures tube filling with variable sizes, volume, and consistency of product. This is the prime benefit of growing your business.
Time Effective
The machine rapidly picks up technical faults during the operation; hence saving your time and downtime.
Production Efficiency
Indeed production speed is crucial to your business success. A lip gloss tube filler machine can fill tubes at high speed such as approx. 30 to 200 hundred tubes/ minutes (this quantity may vary from brand to brand).
8.What are the vital parameters of the lip gloss tube filler machine?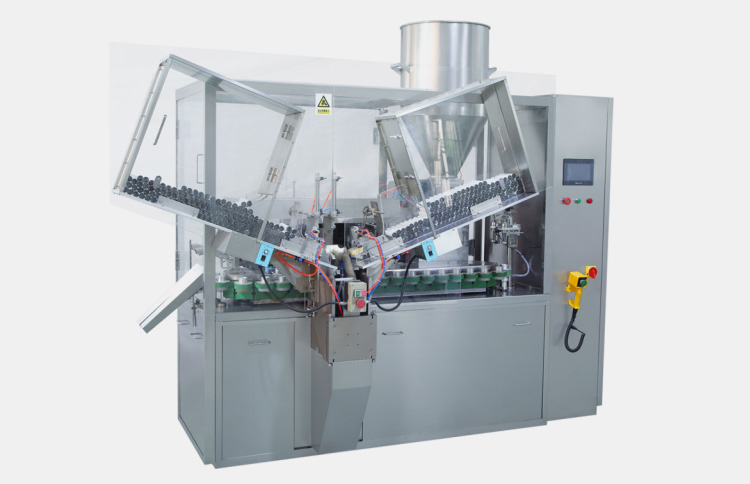 Tube Filling Speed:A cleaned, and optimum filling speed must be considered.
Air Supply: A moisture-free continuous air supply for closing tubes is required.
Power Supply: A continuous power supply must be determined to execute smooth production.
Sealing Speed: It will provide you with the accurate and excellent output required for production.
Tube Diameter:  A tube's orifice must be critically determined according to the filling head to the smooth filling procedure.
9.What are the technical issues and troubleshooting of the lip gloss tube filler machine?
Every machine encounters some technical difficulty when used frequently. You cannot blame the manufacturer, but common technical problems have an easy way out also. Every good company proposes free consultation and troubleshooting recommendations to its consumer to manage the process downtime.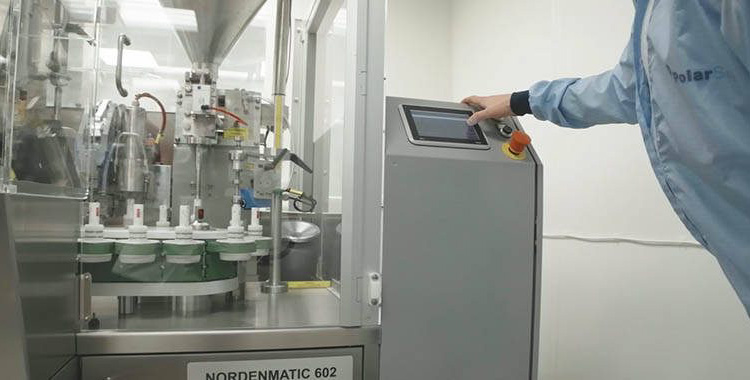 We have enlisted some common technical problems and troubleshooting regarding the lip gloss tube filler machine.
Problem
Cause
Solution
Printing of vertical and horizontal code on both sides
A problem in the control panel setting.
High heat ejector
Correct the production parameters.
Tone down the photo-electric detector's radiation.
The machine can't start
Electrical disturbance
Emergency stop
No air pressure
Check the electrical connection and the fuse.
Release emergency Stop
Correct PLC communications.
Inaccuracy in tube filling
Some impurities in the product.
The problem in filling pipe
Electromagnetic valve interruption
Check the product's ingredients
Clean the filling pipe and filter the product.
Clean the electromagnetic valve or replace it if required.
Sharp edges exist on both sides
High heating temperature
High clamp pressure
Adjust the heating temperature.
Reduce the clamp pressure
Sharp edge at one side of the tube
Problem with the alignment of heating device
the improper volume of cooling water
Adjust the heating device with the middle of the hole of the rotary table vertically.
Adjust the volume of cooling water at each side.
One side sealing is fir while the other is not
The cooling ring may be too loose.
Improper alignment in the heating device.
Replace the cooling ring. Tight the cooling ring if loose.
Adjust the central position of the heating device.
10.How to clean a lip gloss tube filler machine?
In order to avoid product wastage or interruption, you will always require regular cleaning and servicing of the machine. The best and easiest way to clean the machine is using a Clean in Place system (CIP). This system mainly works by rinsing as well as sanitizing the machine either with hot water or sterilized fluid. This will ensure equipment clearance from cross-contamination, dust, or debris. This is a much quicker method than manual cleaning that is associated with lesser labour-intensive.
11.What are the important maintenance parameters of the lip gloss tube filler machine?
You can't ignore the maintenance of machinery for efficient working and extended shelf life. Discussed below are important maintenance points for the lip gloss tube filler machine.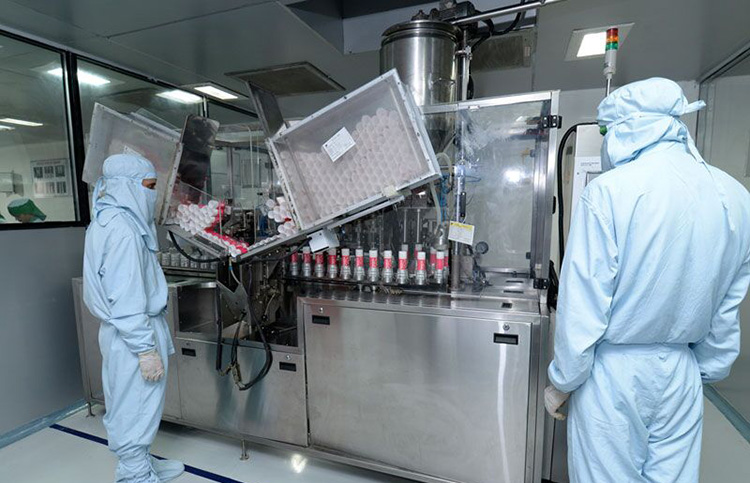 Machine Body:After each shift, cleaning and wiping off the filling nozzle, rotary table, sealing jaws, and the hopper is required. You can do this job by using adsorbent cotton dipped in 70% alcohol to clear the components without specks of dust.
Scale Structure:Lubricating the movable components with grease weekly and replacing them once a year will boost the working efficiency.
Speed Reducer: Keep monitoring once a week and oil the level
.
Restart and Inspection: If the machine is not used for a longer time, restart and inspect the main components. Screw the parts and tighten them if required.
12.Why is it important to use lip gloss tube filler machines in the pharmaceutical industry?
A lip gloss tube filler machine is important for the pharmaceutical industry due to following reasons: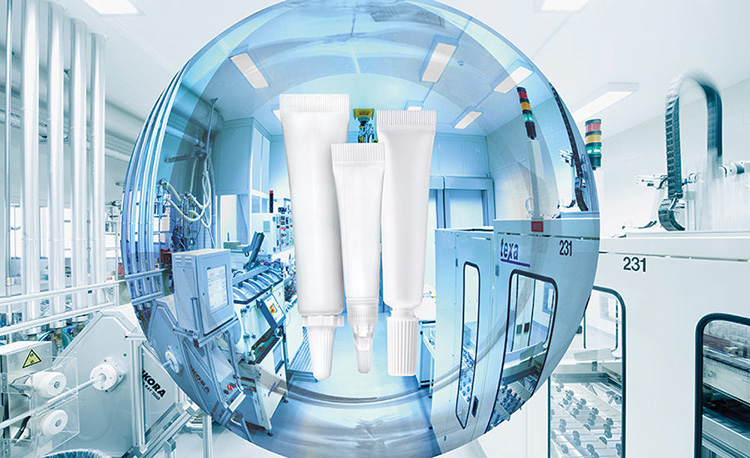 Air Less Filling
Pharmaceutical products are composed of high potential ingredients that are even more prone to oxidation or physical degradation if stored improperly.
A lip gloss tube filler machine facilitates a safe, hygienic, and airless filling to keep your product stay longer.
Enhance Efficiency of Production Line
Your production speed is of prime importance when dealing with pharmaceuticals. Using a lip gloss tube filler machine ensures rapid, accurate, and efficient filling within a specified time frame.
Enrich Good Working Parameters
A lip gloss tube filler machines necessitate a lengthy set of parameters. Following actual parameters makes excellent working conditions required for the production line.
Controlled Product Expenditure
A lip gloss tube filler ensure controlled product expenditure at the time of production. Unlike a manual filling, it saves your time, product, money, and energy.
Conclusion
A lip gloss tube filler machine is a cutting-edge technology capable of achieving a superb, finished product whatever the consistency or size. Aipak pharmaceutical is the first choice for broad range production of various sampling. We're experts in manufacturing, processing, and delivering premium-quality equipment across the globe. Please feel free to get in touch & discuss your queries about the production line and services. We are looking forward to meeting you.
Don't forget to share this post!
Tube Filling Machine Related Products
Tube Filling Machine Related Videos
CONTACT US
Tell us your raw material and project budget to get quotations within 24 hours.
WhatsApp Us: +86 189 7157 0951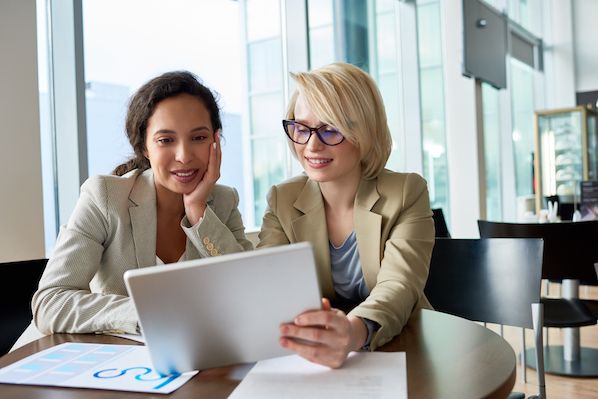 Want the best price & newest pharmaceutical machinery buying guide,tips and trends sent straightly to your box?Sign up for Aipak's monthly newsletter,we're free for your consultation and Offer you the most suitable solutions!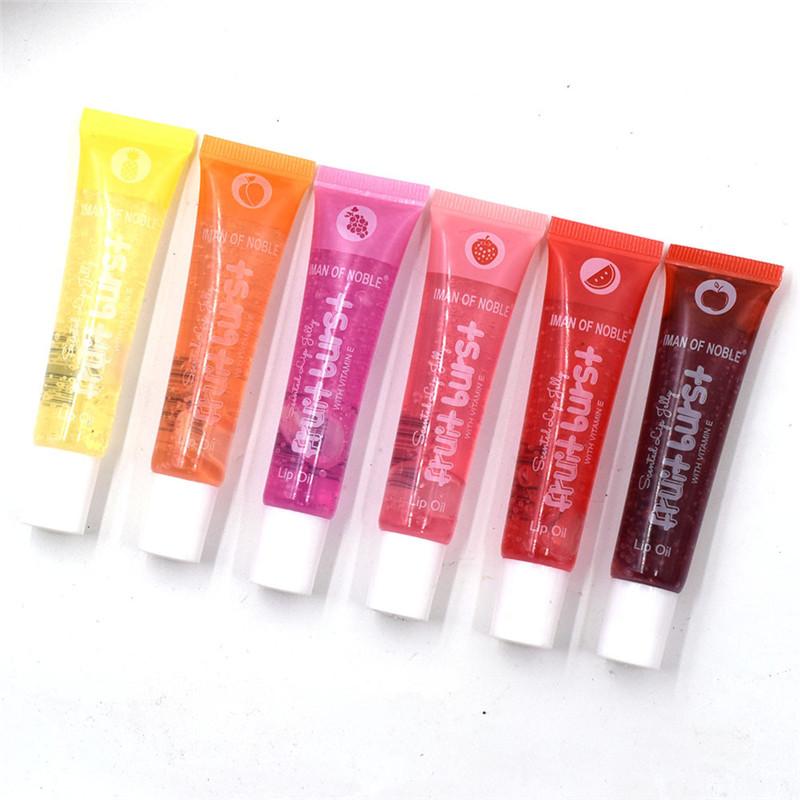 Tell us your material or budget,we'll reply you ASAP within 24 hours