Top 10 Tube Filling Machine Manufacturers In The World: The Definitive Guide in 2023
If you are in the pharmaceutical industry that requires the filling of liquids in a tube or any other liquid filling business then you will want to have your tube filling machine.
Packing and filling the tubes is of great essence in selling the product. But how can you achieve this goal? The answer is by tube filling machines.
Tube filling machines are an innovative solution for packing liquids of various viscosities in the tube. These machines are the need of the manufacturing firms where liquids are prepared and filled in the tubes.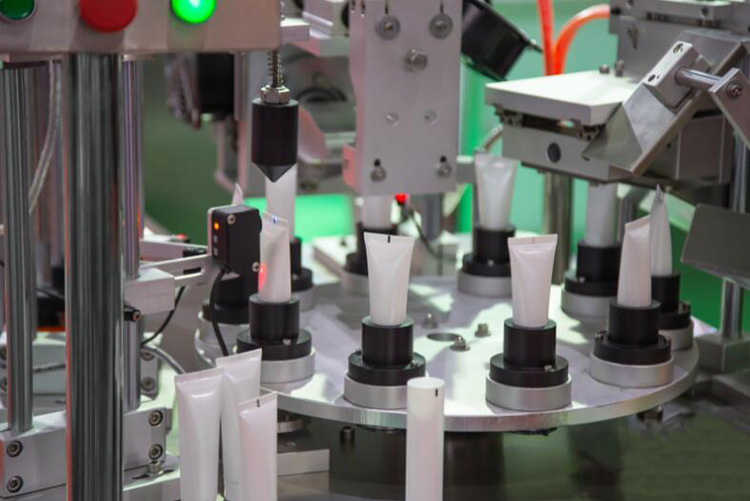 By 2018, it has been estimated that the market value of tube filling machines is worth about US$ 7 Billion. It is expected to rise about a CAGR of 4.3% in the next five years. It is expected to surge up to US$ 9.9 billion.
These machines satisfy the packing demands of many in industries like the food, pharmaceutical, chemical, and cosmetic industry. It has been forecasted that the industrial demand for tube filling machines will continue to rise.
Top 10 Manufacturer of Tube Filling Machines
Most of the tubes filling machines are employed in personal care and oral hygiene products. The health care and pharmaceutical industry comes second in terms of the application of tube filling machines. Presenting you the best tube filler manufacturers!!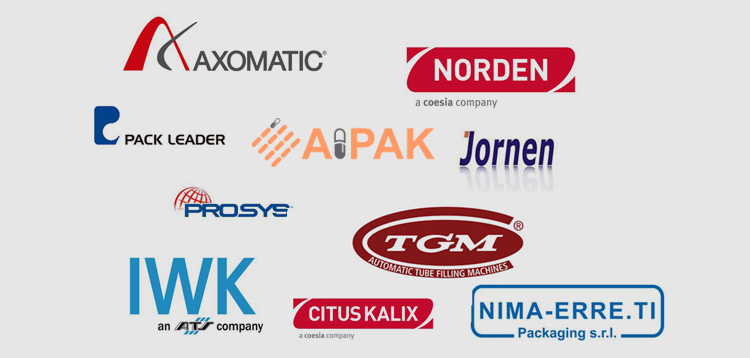 IWK Background:

IWK is the leading manufacturer of tube filling and cartoning machines. This company has been operating since 1893. It is operating in 11 locations and has about 10873 machines. This company is in the industry for 127 years.
This firm is supplying beat quality machines all over the world. Machines manufactured by this firm are efficient and highly reliable.
IWK Company is creating intelligent and advanced packaging machines. It is their passion to offer the contemporary solution in the field of filling and packing materials. It provides innovative technologies keeping in mind the need of customers. This company design machines according to customers' specific requirement.
It supplies sustainable machines that save your energy consumptions and its machines are eco-friendly.
Key Products
IWK is the pioneer in the manufacturing of tube filling and cartoning machines. It provides high-end machines which are used to fill the tubes with paste and liquid. Some of the products are described below: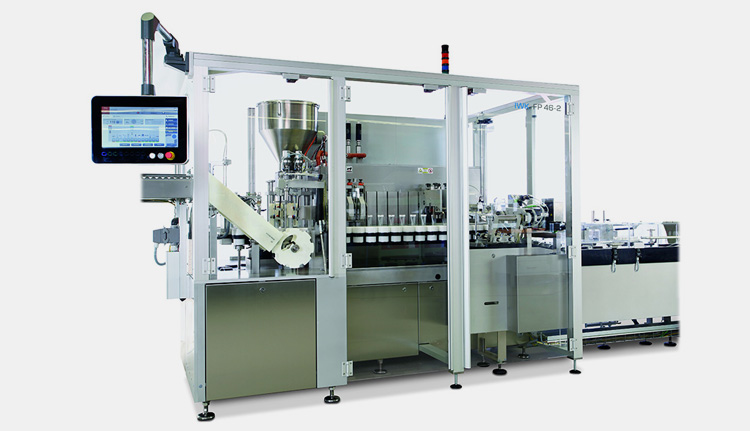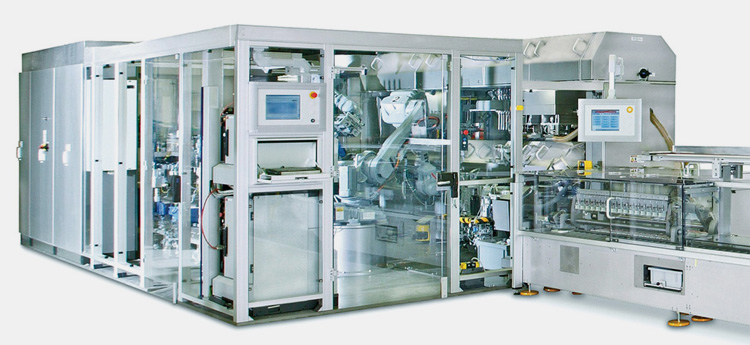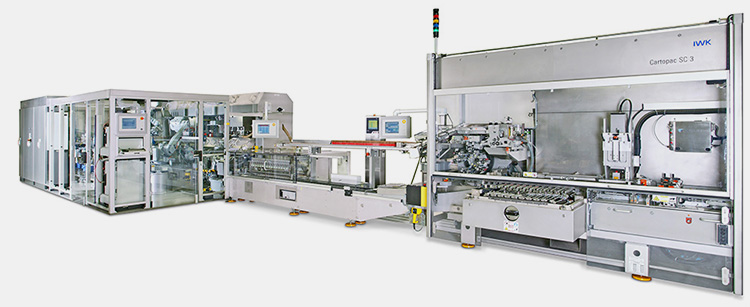 Tube Filler FP 8 (up to 40 tubes/min)
Tube Filler TFS 15 (up to 90 tubes/min.)
Tube Filler FP 46-3/64-3 (up to 300 Tube/Min.)
Tube Filler TFS80-6 (up to 510 tubes/min.)
Tube Filler TFS 80-8 (up to 760 tubes/min.)
Recommend Reason
This company offers a complete packaging line and also individual components like tube feeders and tube fillers. IWK supplies competent feed systems that meet the packing and filling needs of the market.
Various kinds of tube filling machines are supplied by IWK depending upon your operational needs and level of automation.
Some of the unique features of these machines are given below:
Machines have quick-release locks which reduce the switching time.
Machines are equipped with a sensor that offers weight control so overfilling of tubes is decreased.
Machines met GMP regulations.
These machines are easy to install.
Tubes are mechanically placed at the appropriate positions for filling.
The cleaning and maintaining requirements of these machines are very few.
Parts can be easily taken out for cleaning.
Contamination of the product is reduced because of the separation between the drive system and the tube filling station.
TGM Background: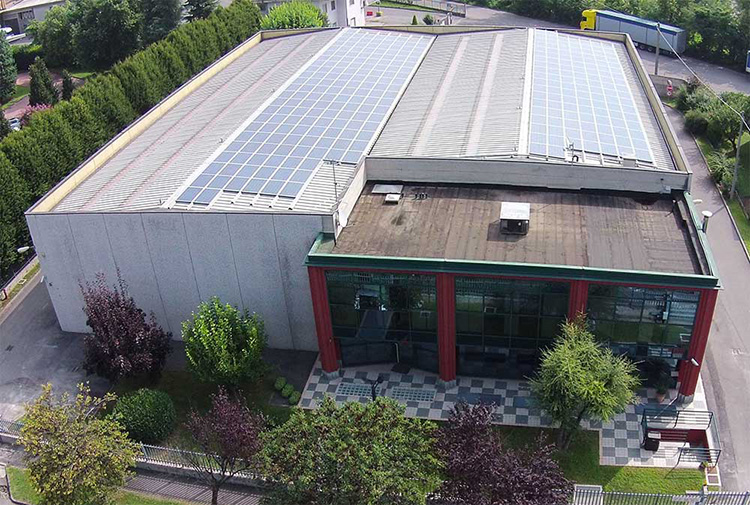 TGM is in the market for over 40 years. This firm offers product flexibility. TGM Company is constantly up to date manufacturing technologies because of its continued efforts in research and development.
These manufacturers trade in excellent quality machines such as tube fillers, cartoning equipment, bundling machines, strip and syringe filling machines. They also supply case wrappers and turbo filler.
TGM company machines are used in different industries such as pharmaceutical, cosmetic, chemical, and others.
TGM Company manufactures machines that have state-of-the-art designs and meet all the necessary safety regulations.
Key Products

TGM machines are used to fill various ointments, chemicals, mascara, dispensers, etc. The company supplies both individual components and complete packaging systems.
TGM design machine according to customer specification. Some of the significant products of this company are:
Recommend Reason
TGM deals in machines that fill the requirement of small, medium, and large-scale businesses. These machines package both typical and special manufactured goods. TGM supplies revolutionary tube filling machines that are used from small-scale to large-scale production lines.
Some of the features of these machines are detailed below:
Machines are fully equipped with all safety compliance.
These machines can fill both metal and plastic tubes.
These are easy to operate.
TGM machines have a compact design.
These machines are environmentally friendly.
These machines minimize the waste of resources like water, energy, etc.
NORDEN Background:
Norden Company is one of the leading producers of tube filler, tray packaging machines, and cartoning machines.
It is providing packing solutions since 1934 and has over 80 years of experience. This company has a huge experience in delivering medicine filling solutions and can carry out validation of the equipment.
Up till now 8000 machines are manufactured and employed in 60 different countries. About 97% of machines are exported by this company.
This company is providing a highly flexible range of products that are increasingly sustainable and eco-friendly. It is striving continuously to introduce new and future-oriented products in the market.
Key Product
Norden manufactures various types of tube filling machines. These machines are capable of filling plastic, aluminum, and laminate tubes.
Tube filling machines produced by Norden have found their use in different fields like pharmaceutical, cosmetic, and food. Some of the key products are:
NM 402
NM 702
NM 1702
NM 3002
NM 5002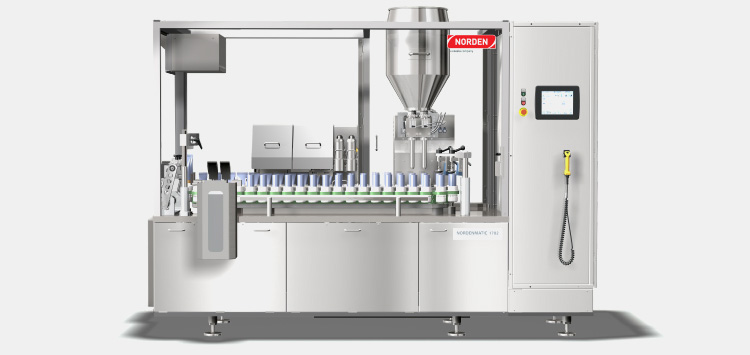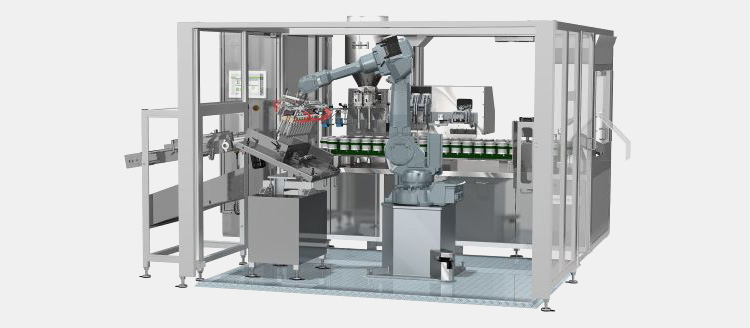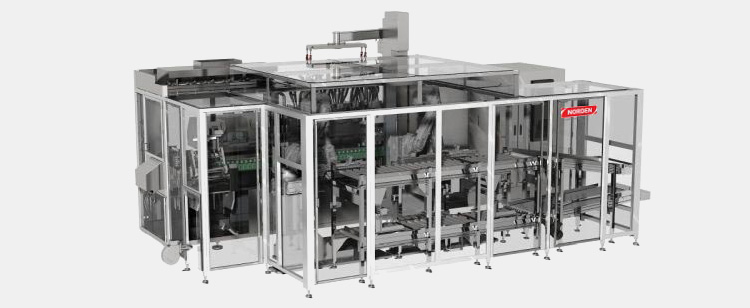 Recommend Reason
Norden manufactures various kinds of tube filling machines.  These machines are suitable for all types of businesses whether they are small scale, have a medium scale production, or are filling tubes on large scale. Norden designs machines keeping in mind the needs of health care, beauty and, toothpaste industry that are hygiene, appearance, and speed respectively.
Each machine has a compact design and is equipped with modern technology. Each machine has the flexibility of operation. The machines provide the exact filling of the tube even for the volatile materials.
Machines can fill about 25-1000 tubes per minute depending upon the type of machine.
Run very smoothly upon encountering vibration and fast movements.
Have hot air sealing technology for plastic.
These machines can fill multicolor paste in tubes.
By vision control, tubes are tracked without any difficulty.
Less time for the changeover.
Machines are supplied with an easy-to-use touch screen.
Pack Leader Background: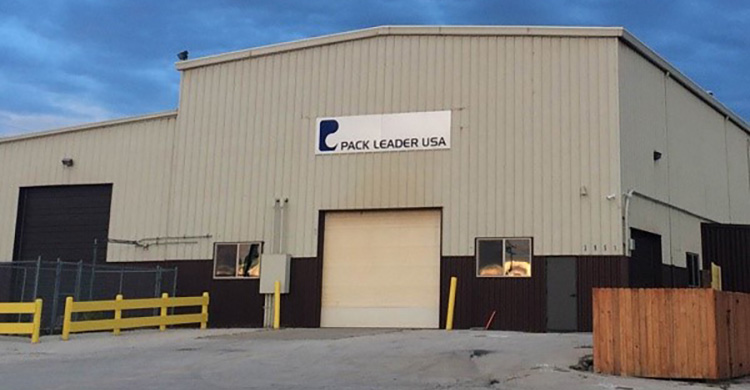 This company was first established as bottle manufacture equipment in 1992. This company offers many excellent quality machines that perform functions like filling, capping and, sealing.
Pack Leader offers 5,500 consumer services in over 100 countries. These manufacturers supply innovative and technologically advanced machines that fulfill the needs of customers.
These suppliers believe in high-quality customer service and technical assistance. They trade in superior quality parts and choose the most reliable sub-contractors. These supply both liquid filling and tube filling machines.
Different types of containers like tubes, rectangle, oval, cylinder, tapered cylinders are filled by Pack Leader machines.
Key Products
Pack Leader provides many types of machines like tube fillers, capping machines, product labelers, shrink labelers, cloud-based machine lines for controlling and monitoring the packing process. These manufacturers offer top-quality innovations for filling various liquids like gels and chemicals.
Key tube filler of Pack Leader is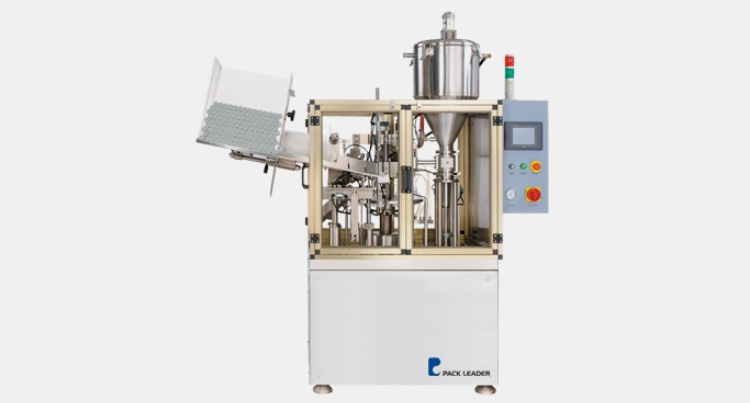 Recommend Reason
Tube fillers supplied by Pack Leaders fill all kinds of tubes like aluminum, glass, and plastic. These pack chemicals, makeup items, food objects, toothpaste and shave gels. These fill creams of varying viscosities.
Some useful features of Pack Leader machines are
The machine automatically shuts down on opening.
Equipped with touch screen display interface and PLC unit for convenient and consistent operation.
Fully enclosed compact machine design.
Auto control systems perform all the functions of machine washing, packing, sticking, and tube printing.
Operation parameters are easily adjusted on the machine screen.
Multi-tasking operations can easily fill various kinds of the tube.
Fully complied with GMP practices.
Accurate filling of tubes and protection from overloading.
AIPAK Background: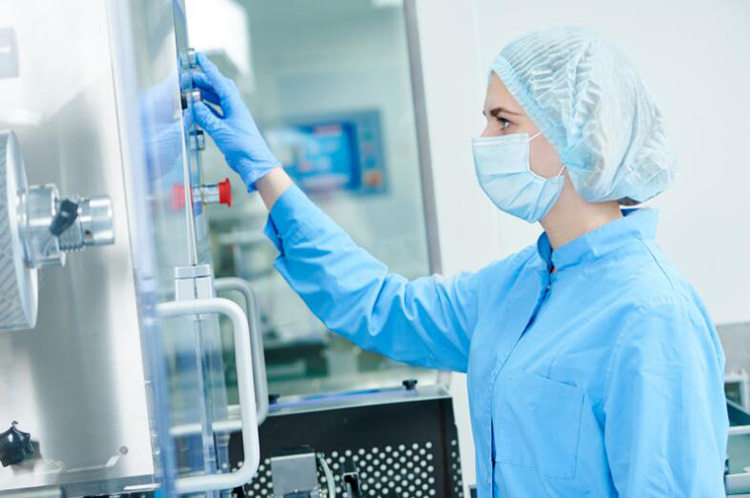 Aipak is China's leading pharmaceutical equipment manufacturer and supplier worldwide for over the past ten years. Aipak has well-reputed and outstanding market profile for pharmaceutical innovation and designed tube filling machines, highly applicable for medical, pharmaceutical, and healthcare fields. Due to high quality filling solution, Aipak has gained 100% consumer satisfaction, that is why world's top class pharmaceutical companies prefer their machinery for filling value products.
Key Products
NF- 30 Semi- Automatic Tube Filling Machine
NF- 60 Automatic Plastic/Laminated Tube Filling Machine
NF- 80 Automatic Al Aluminum/ Plastic Soft Tube Filling Machine
NF-100 Cream Soft Tube Filling Machine
NF- 120 Fully Automatic Plastic Tube and Aluminum Tube Filling Machine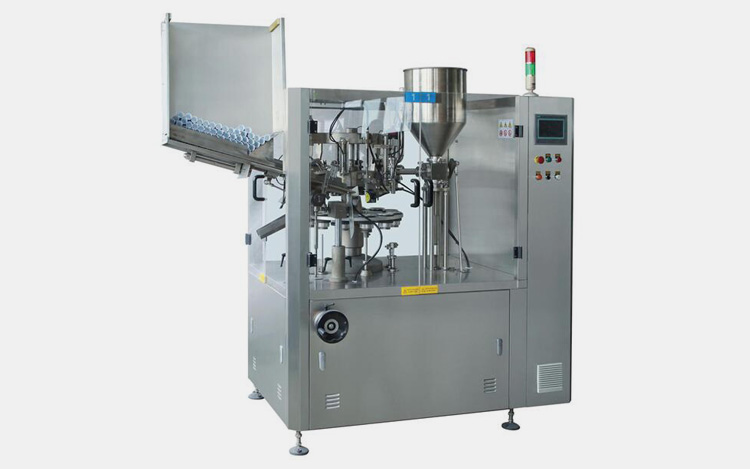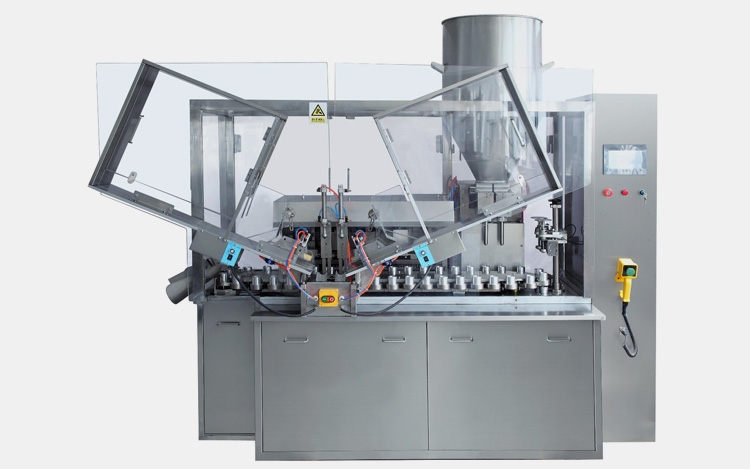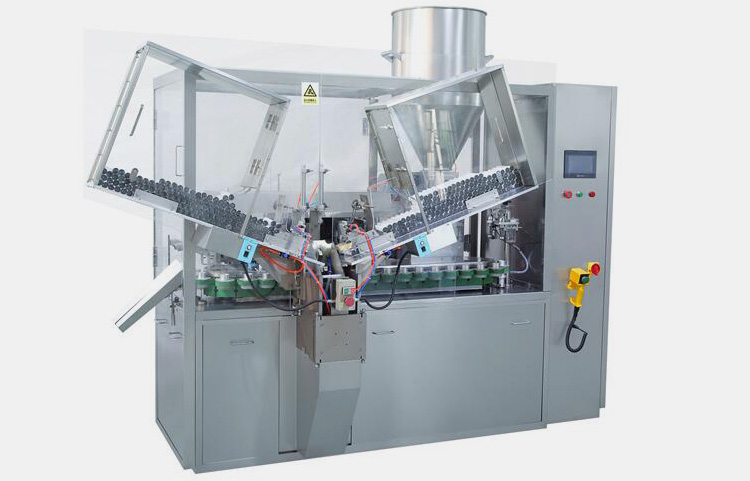 Aipak represents wide range of extensive automatic tube filling machine that has automatic loading system used in pharmaceutical, food, chemical industries.
Aipak automatic tube filling machine adopts advance technology, which is designed to fulfill ointment, creams, foods, via auto-feeding, filling, and sealing unit.
Hot air nozzle enables excellent sealing and effortlessly replacing option, thus ensure high consumer satisfaction with pride.
Aipak pharmaceutical offer high training support, installation and post-sale services whenever required.
Aipak pharmaceutical tube filling machine are designed with customized sealing mold with quality standard ultrasonic frequency.
Auto-sensor identifies presence of tube in tube holder, hence no tube no filling.
6. JORNEN MACHINERY CO., LTD.
Jornen Machinery Background:

Jornen Machinery Co., Ltd. was established in 1989 in China. It offers many machines like blister packing machines, strip packers, film coaters, sachet packing machines, capsule fillers, and tablet pressers which are increasingly used in the pharmaceutical industry. Tube filling machines are also the specialty of Jornen Machinery Co., Ltd.
They are a highly renowned manufacturer that supplies exclusive-quality lines for processing and packing instruments. They are providing innovative technologies to 100 countries across the globe.
Key Products
Tube filling machines produced by Jornen Machinery Co., Ltd. are very precise and produce first-class products. These machines are employed in wide-ranging industries like the health care and pharmaceutical industry, makeup, and chemical industry.
Some notable machines developed by Jornen Machinery Co., Ltd. are: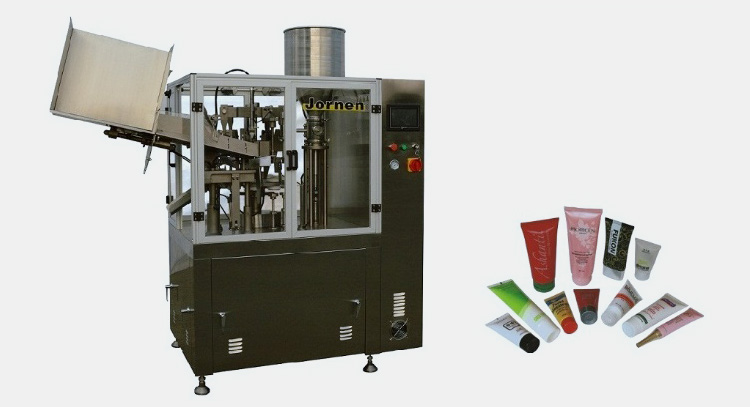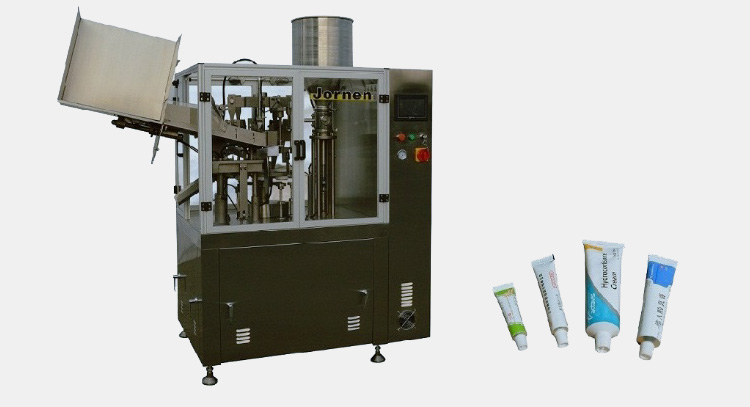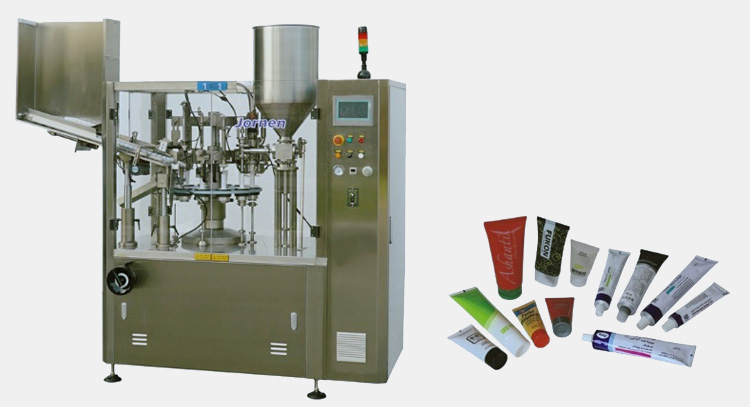 Recommend Reason
The functions of these tube filling machines like loading, dosing, cleaning, sealing, cutting, code printing, and ejecting of tubes are mechanically controlled. These machines handle all kinds of tubes like metal-plastic, laminate, aluminum, etc.,
Some of the features of these machines are:
The photoelectric sensor detects the tube position.
Constructed with stainless steel this prevents contamination of the product.
Very precise in filling of the tubes.
Drive systems are straightforward and do not require much training for operating.
Provided with temperature control options and have a cooling system.
Citus Kalix Background: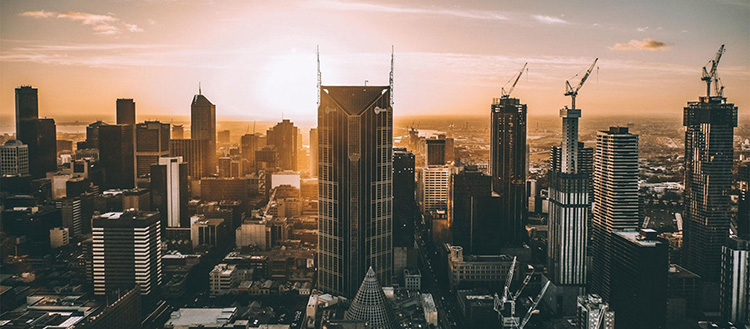 Citus Kalix first come into the business in 1928 and is supplying superior quality machines which are used in the beauty and health industry. This company deals in cartoning, cosmetic filler, lipstick molding machines, and tube filler.
Citus Kalix is operating in Brazil, France, and China. It is exporting machines all over the world. About 10,000 machines produced by this company are installed in 120 countries. Sales of 30 million are made for 100 machines that are produced in a year.
Citus Kalis is always striving best to achieve its customer satisfaction. They are introducing improved technologies in the market by investing in research and development. This company is providing technical support and spare parts to its customers.
Key Products
Citus Kalis is the top manufacturer in the beauty industry. Its products are continuously sought out and serve various purposes like filling and sealing. Some of the noteworthy products by this group are
KX 1103
KX 603
KX 803
KX 903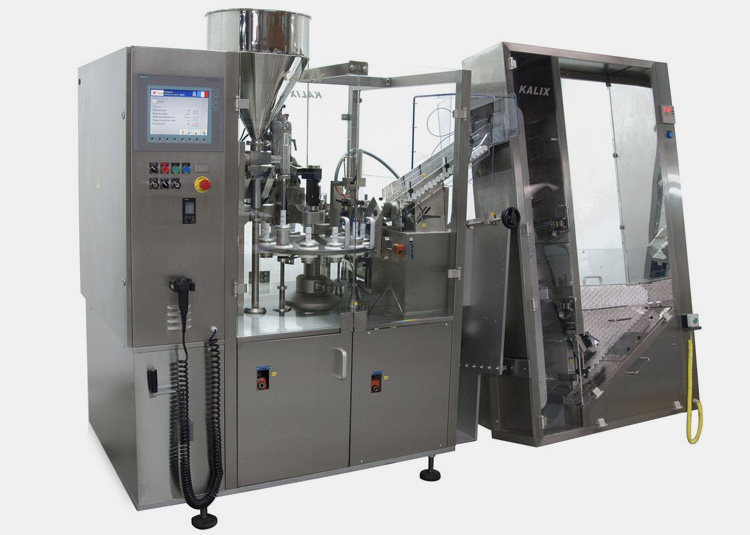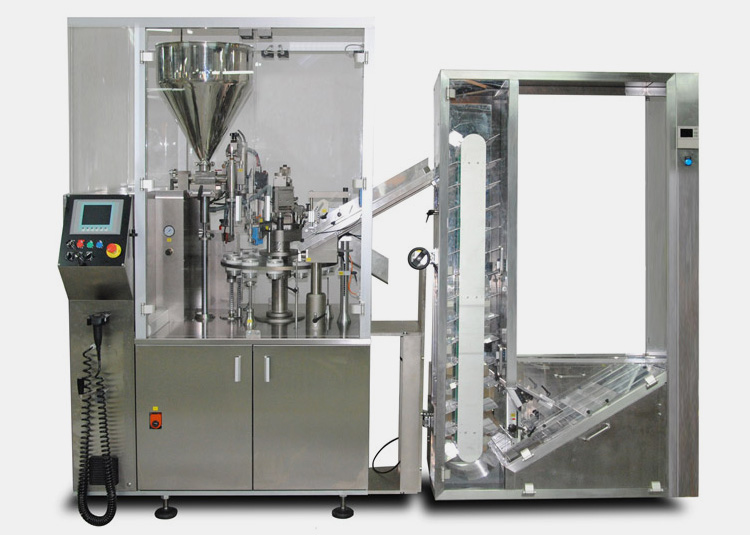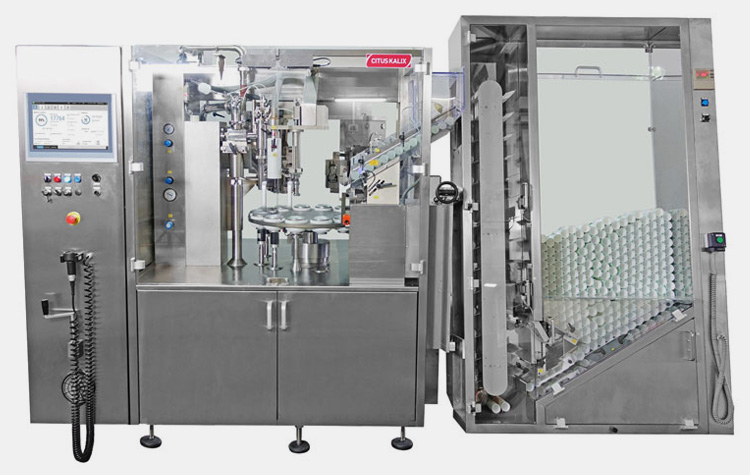 Recommend Reason
Citus Kalix machines are used to fill and pack different kinds of substances such as hair care products, shave gels, health products, skincare items, and beauty products. These machines are dismantled conveniently for cleaning and maintenance. These machines produce high consistent products.
Some important characteristics of these machines are:
Setting for adjusting table height, machine position, dust control, packing, and compressed air.
These machines are suitable for all kinds of fluids.
Hot air nozzles for the sealing of plastic can be effortlessly changed.
Automatic loading system.
The rapid changeover in 10 minutes.
Rejected tubes are automatically ejected from the machine.
Equipped with safety glass and steel protection.
Meets the CE standard safety regulation.
Axomatic Background: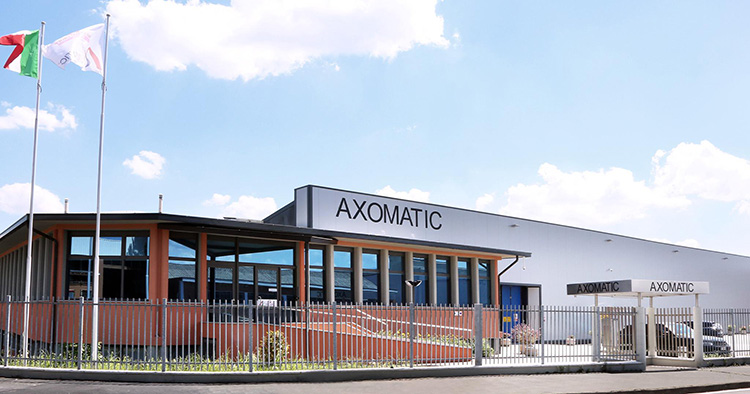 Axomatic is a firm working under the Marchesini Group Beauty organization. This firm is in the business for about 30 years. It is first established in 1996.
This company has installed 180 machines in 50 countries. Axomatic group makes customized machines after going through rigorous testing and quality checks. These machines are made up of 100% stain-less steel. Machines manufactured by this group meet stringent requirements entailed by the pharmaceutical and beauty industry.
Axomatic groups manufacture different machines such as under-vacuum emulsifiers, tube fillers, dosing machines, sealing and capping machines. These machines are employed in different sectors such as makeup, health care, and food.
Key Products
Axomatic group makes tube filling machines that automatically fill and seal the tube. Different types of irregularly shaped tubes are filled by these tube filling machines. These tubes are of aluminum, plastic, and laminated. Some of the important products are
AXO 3600
AXO 1600
AXO 780
AXO 600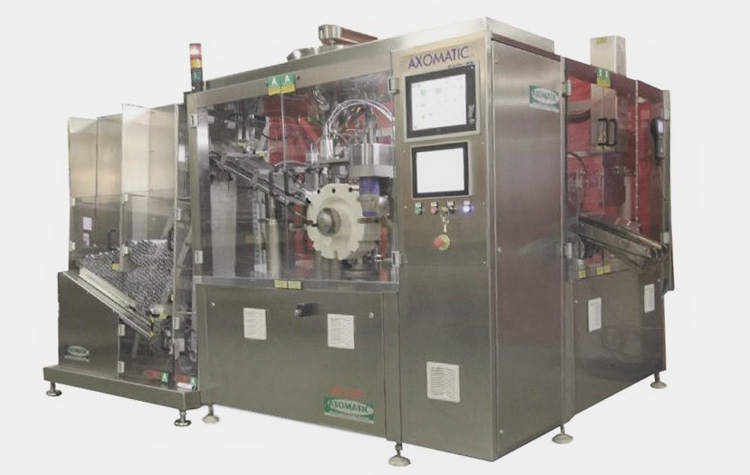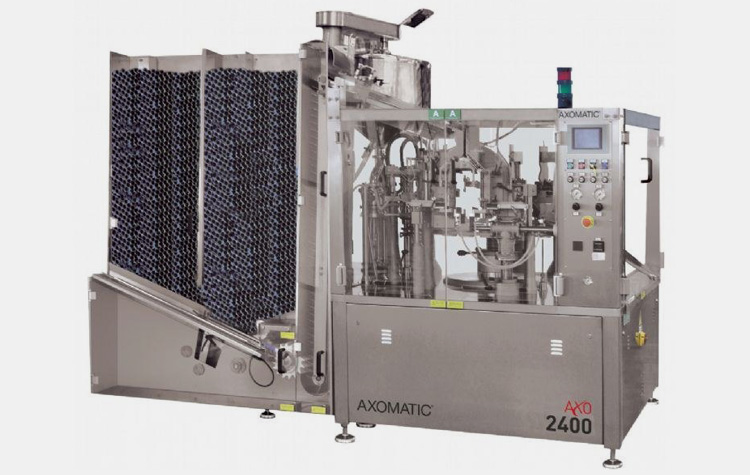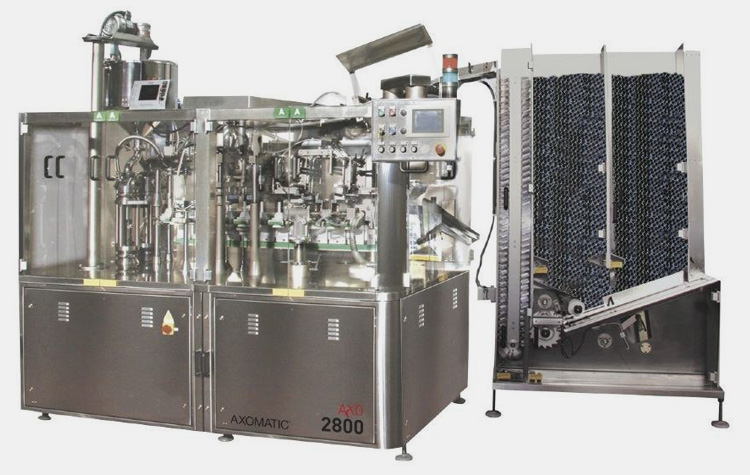 Recommend Reason
Axomatic group mostly deals in cosmetic and beauty products. Their products are fast and highly efficient. These can fill many tubes at the same time. These machines fill tubes starting from 1,000 tubes/ hour to 21,000 tubes per hour.
Some useful characteristics of these machines are stated below:
These machines automatically orient tubes in an accurate position for filling.
These are provided with a touch screen display for performing all the necessary functions.
Politene tubes are sealed with an ultrasonic system.
For accurate dosing, these machines have a diving nozzle.
Hot jaws seal politene, plastic-coated, and polyfoil tubes.
The mechanical dosing method fills the tube with dosing liquid in the range of 3 ml to 250 ml.
Different types of sealing such as round edge, circular seal, and wave seal can be done with these machines.
9. NIMA ERRE.TI PACKAGING
Nima Erre.TI Packaging Background: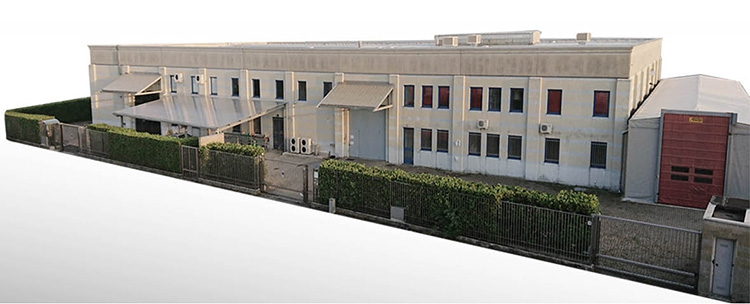 The company was established in 1984 and is a lead manufacturer of high-quality machines for various industries and offering the finest services of maintenance and assistance for over forty years.
This company started as assistance and maintenance for various packaging machines, later on, started developing the packaging machines and now recognized as one of the leading manufacturers in the field owning various patents.
With the increasing demand in packaging machinery world Nima Erre.Ti is expanding its range of products to meet the requirements of the time.
This well-recognized company also deals in second-hand packaging machinery and has a massive collection of these machines. The company serves a wide range of workshops where it offers versatile support to various companies in the packaging business.
To keep the quality checked, this company has been working with extremely qualified staff which makes them prominent in the machine manufacturing business. All the products are launched in the market after passing the safety regulations and keeping in mind the product directives.
Key Products
This company provides a wide range of automatic packaging machines. They provide both automatic and semi-automatic machines. They also provide rotary and linear tube filling machines.
Top-quality packaging machines manufactured by Nima Erre.Ti are:
MTR-70
MTR-50
MTR-40
MTL-100
MTL-100/2
MTL-200
MTL-200/2
MTL-400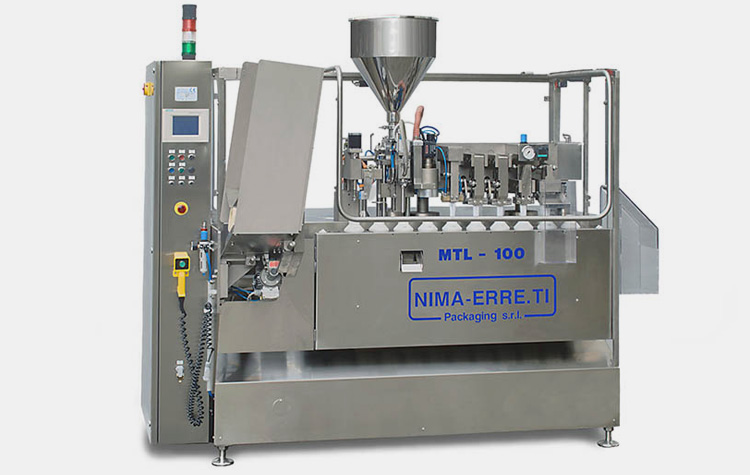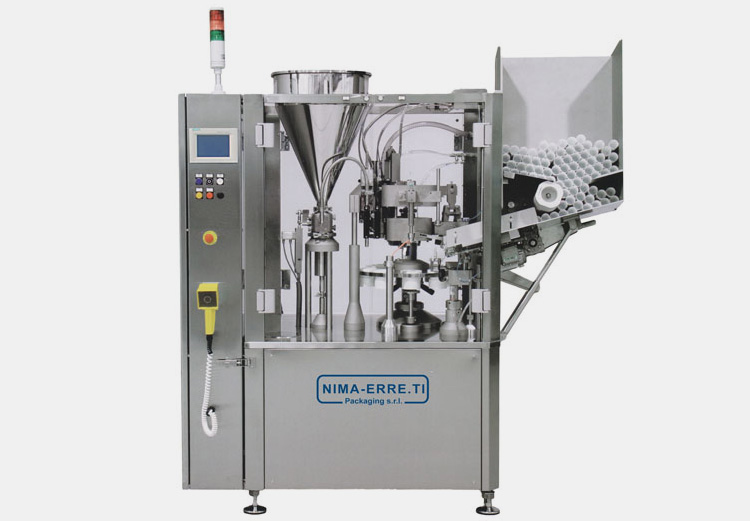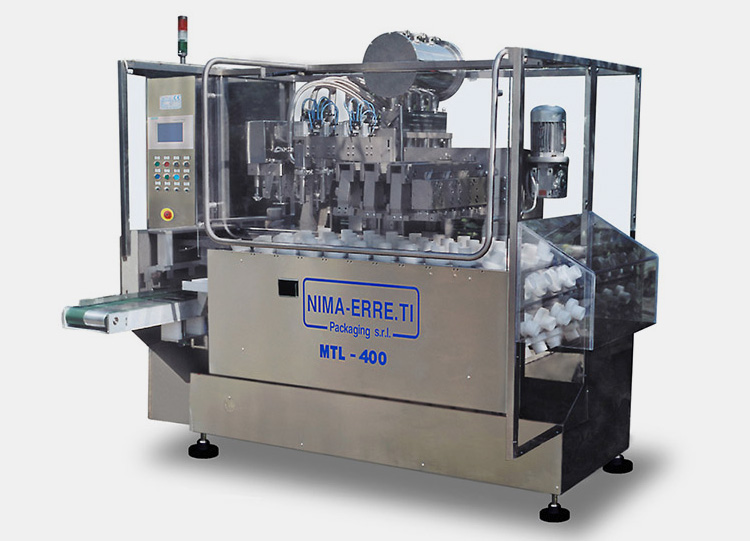 Recommend Reason
Nima Erre.Ti Packaging Company uses top-quality materials and high-grade technology to manufacture its machines. They also design specific automatic packaging machines as per user requirements and orders. The production rate of these machines is in the range of 4,500 to 24,000 per hour.
Automatic packaging machines particularly for the pharmaceuticals, food, and chemicals industry are developed by this company.
Some salient features of Nima Erre.Ti Packaging are:
Multivariate
Customization is available
Made up of stainless steel.
Work with both plastic and aluminum tubes without changing the sealing head.
The machine's mechanical head is equipped with aluminum jaws.
10. ProSys Servo Filling Systems
ProSys Servo Filling Systems Background: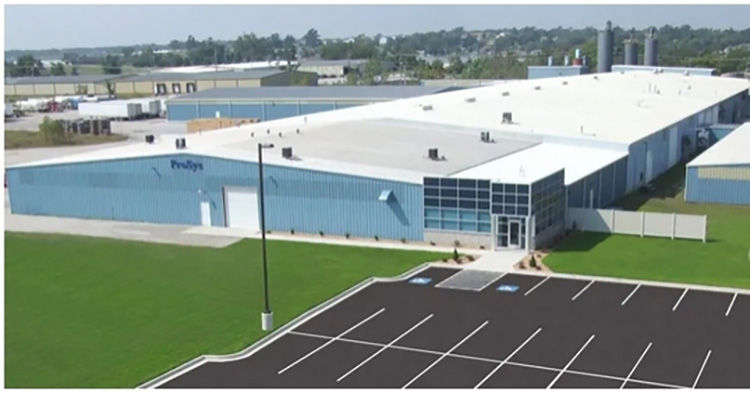 ProSys Servo Filling Systems is a professional team which is manufacturing and providing a vast variety of packaging machines since 1985. ProSys Servo Filling Systems is a group working under Reagent Chemical. Reagent Chemical is operating at 50 different locations worldwide.
These manufacturers design different kinds of machines like tube fillers, syringe fillers, case packers, bottler fillers, cartridge fillers, chub fillers, and various other packing machines. These producers provide manual, semi-automatic, and automatic machines.
They provide one-stop solutions from spare parts packaging lines for various types of products.
Their machines are equipped with innovative designs and cutting-edge technologies like servo filling, and explosive proof technology. These technologically advanced machines are also simple and reliable. These manufacturers have various certifications like installation qualification, operational qualification, and performance qualification.
Key Products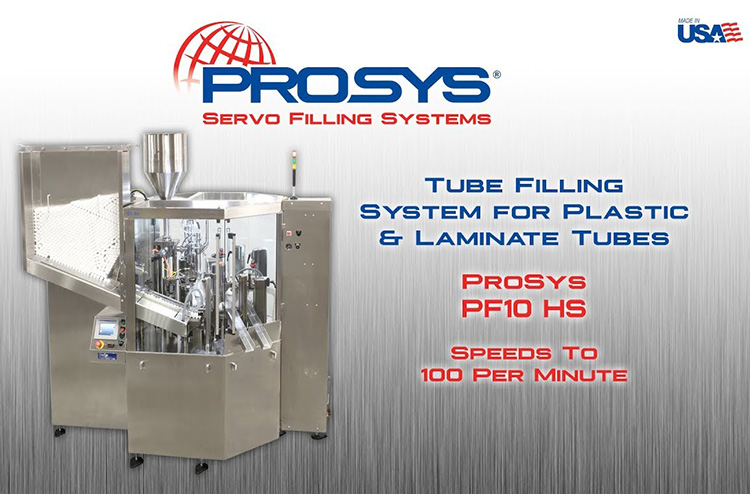 ProSys tube filling machines fill all kinds of liquids from water-thin to extremely viscous liquid. These machines handle tubes of plastic as well as metal.
Some quality products are mentioned below:
RT60 Tube Fillers
PF10 Metal & Plastic Tube Filler
ProTrac Tube Fillers
Recommend Reason
These machines are supplied with modern technology that performs different types of sealing like a smooth seal and standard seal. There are options for tube closing that as well are curved seal, round corner seal, and hole punch seal.
These machines can fill 70-300 tubes/ min.
Tubes are automatically filled and closed.
Machines are equipped with servo filling technology.
Control parameters are conveniently adjusted.
Specially designed nozzles for swirl filling.
Loading of tubes is mechanically done.
High filling accuracy.
Conclusion
Tube filling machines are worth investing in. They provide ease of operation and boost your product sales. Market of tube filling machines is on growing exponentially. It is essential that you buy right kind of tube filling machine for your production line. Detailed above are various leading tube filling manufacturers for your selection. These vendors offer high-class tube filling machines with several useful aspects at reasonably priced rates.
Don't forget to share this post!
Tube Filling Machine Related Posts
Tube Filling Machine Related Products
Tube Filling Machine Related Videos
CONTACT US
Tell us your raw material and project budget to get quotations within 24 hours.
WhatsApp Us: +86 189 7157 0951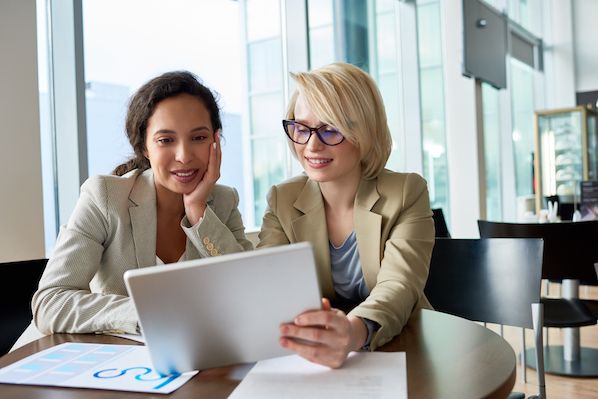 Want the best price & newest pharmaceutical machinery buying guide,tips and trends sent straightly to your box?Sign up for Aipak's monthly newsletter,we're free for your consultation and Offer you the most suitable solutions!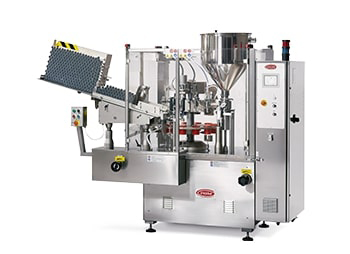 Tell us your material or budget,we'll reply you ASAP within 24 hours