NF-60 Automatic Plastic/Laminated Tube Filling & Sealing Machine
NF-60A Automatic tube filling & sealing machine adopts import foreign advanced technique,specially designed according to technology of cosmetics, ointment cream products,machine include automatic tube feeding,heating,sealing,pretreatment  system,filling adopt mechanical piston, electrical control system and operation platform system.
No tube no filling.
Have counting function and point function when reach set amount.
Error alarm,stopping and alarm in case of door opening,stopping and alarm for too low main air pressure,alarm function for overloading,Emergency stop.
Automatic print batch number,Automatic tube discharging.
Automatic tube feeding, automatic benchmarking.
Automatic filling,tail cutting function for viscous material.
Main drive system located at the bottom of the machine table,safe and no pollution.
Filling and sealing part are installed in a semi-closed and no static electricity's  transparent cap,and installed in the platform,easy to observation and operation.
Smooth and flat surface, free of dead corner, being innoxiously and non-smell, free of pollution, easy cleaning, and easy maintenance and servicing.
Compact structure, simple and convenient operation, the machine is applicable to many industries such as medicine, food and daily chemical industry etc.
                                                   Get in touch with an expert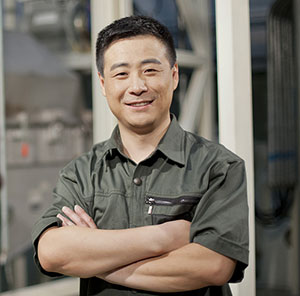 We´re looking forward to find the suitable solution for your product. Please contact:
Andrew Yang
Engineer Director
Phone: +86 189 7157 0951
Tube Filling Machine Related Products
Tube Filling Machine Related Posts
Tube Filling Machine Related Videos