Stick Packs For A Fast And Safe Packaging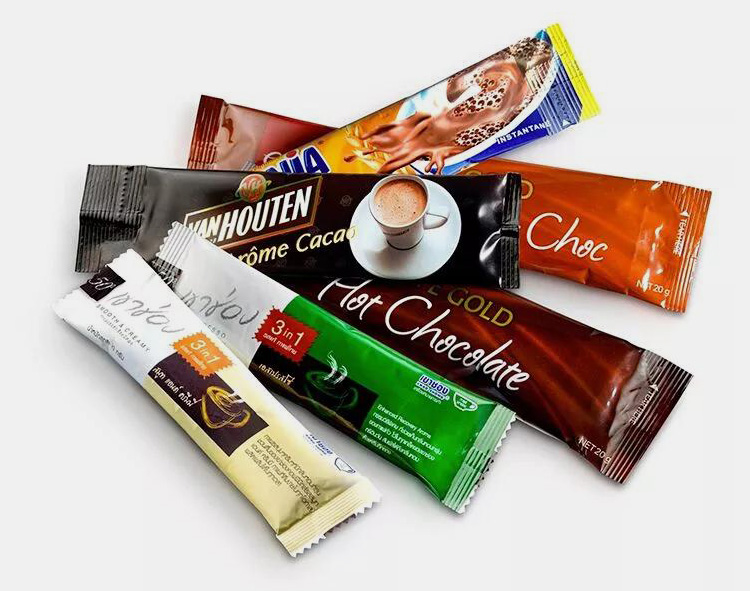 Pharmaceutical companies focus not only on the quality of the product but the evolution needed to bring in their respective products, either through the quality of the finished product or processing and packaging.
The idea of stick packing was first brought about by the food industry, and later on, adopted by many other industries. A stick pack offers reliable dose delivery as it is pre-measured content for individual use, ensuring no or minimal wastage of materials, and hassle-free transportation. Stick Packs For A Fast And Safe Packaging, Without any further ado let's begin reading to know about:
Add a header to begin generating the table of contents
1.From Sachets To Stick Packs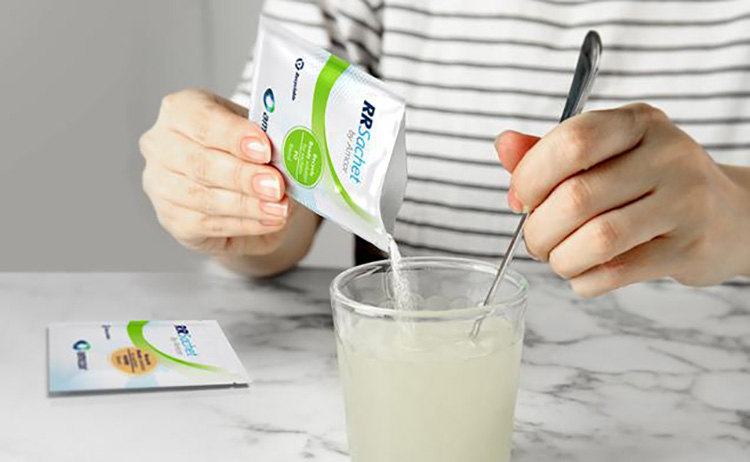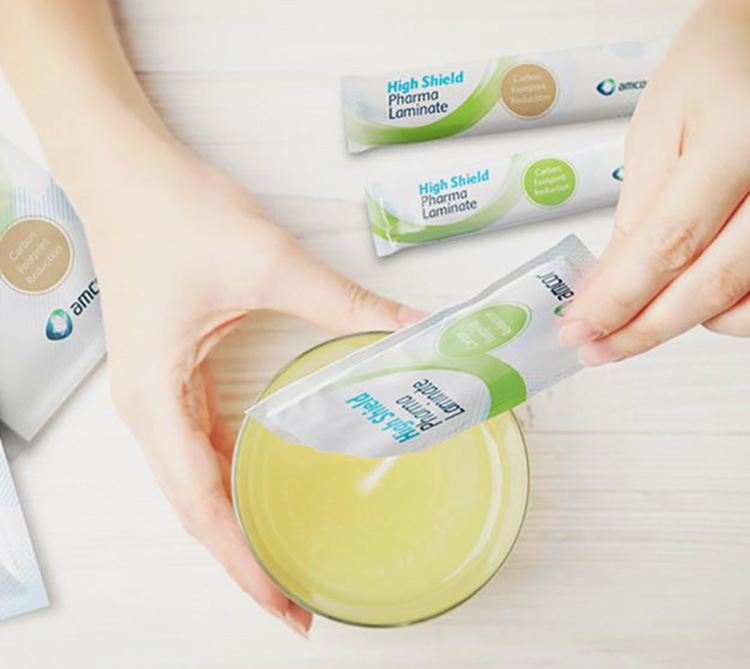 Some of the common products that are packed in stick packs are vitamins, medication, spices, and food additives. They are also often used for things like rolled coins or jewelry. Stick packs are extremely popular and widely used for a variety of products, mainly because of their ease of use and portability. They are also very cost-effective and cheaper than other packaging options. In the manufacturing process, stick packs are formed by a process called film blanking.  Sachets are used to keep these substances dry and fresh until they are needed, and they are also easily portable. Both the sachet and stick packs are on-the-go convenient and provide a trial opportunity for customers to check the product before bulk use.
2.The Seven-Step Process Of Stick Pack Machine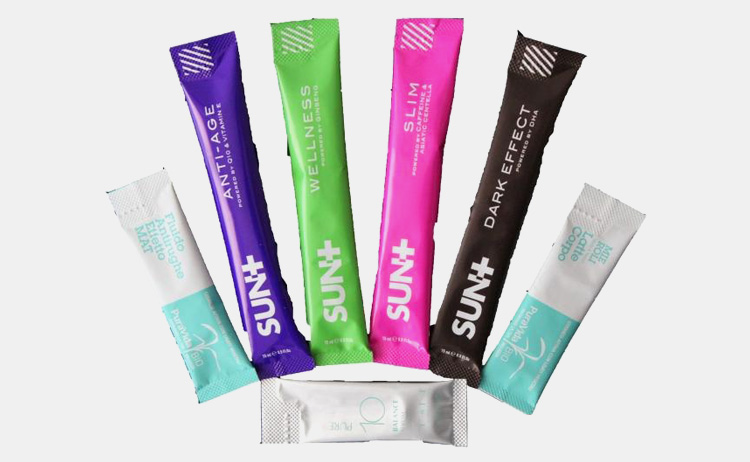 For a fast and safe packaging stick packaging are manufactured following seven basic steps:
STEP 1: Film Transport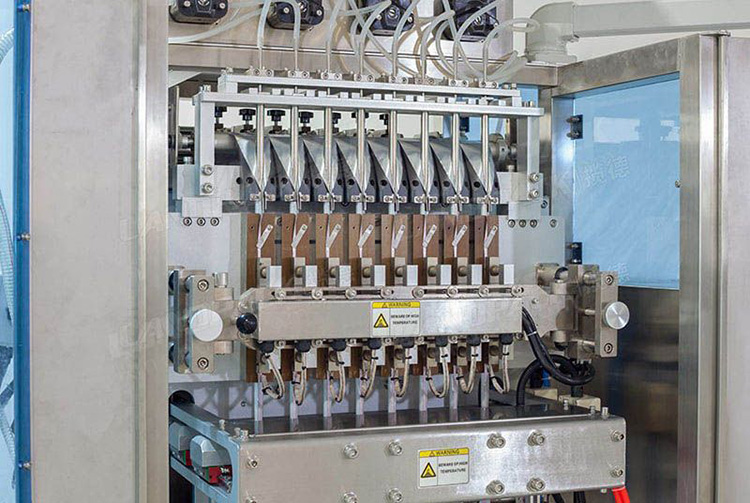 The film is pulled across these seal jaws due to the vacuum that is created when the machine is turned on.
STEP 2: Printing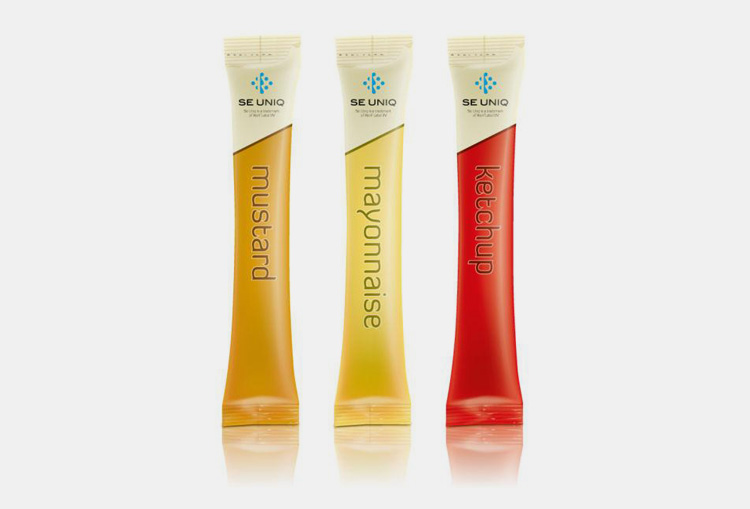 The printer or coder is positioned at the correct height with the aid of a height sensor. The speed of the film is controlled by a speed sensor or a tachometer, as each frame of the film has a timing device (a timing strip) printed on it. When the film is positioned correctly, the printer or coder starts printing or coding the film. When printing is finished, a sensor detects the end of the film and the control system starts the next process.
STEP 3: Rolling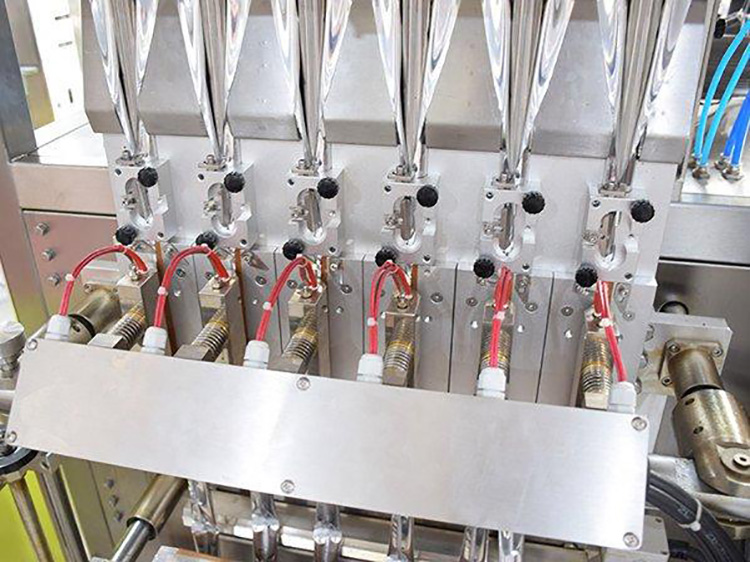 The film layer is slowly and steadily rolled using the dancer's arm providing a counterbalance to the weight of the film. The dancer's arm is then returned to the start position and the film passes through the nip rollers. This process is repeated until the desired thickness of the film is obtained.
STEP 4: Film Cutting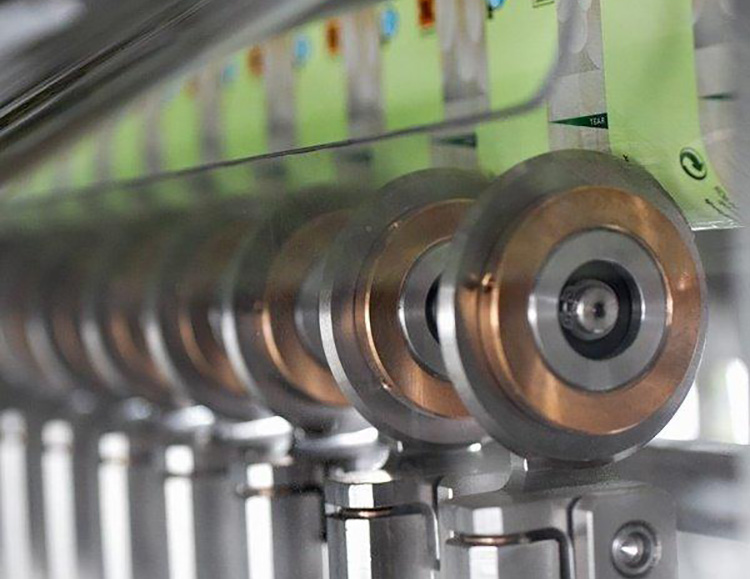 The blades of the knife have to be very sharp so that they can cut the film with ease. It is important to maintain the right angle when cutting the film. An incorrect angle will lead to wastage of film and a faulty product. The user must be very careful while cutting the film. The knife must be kept clean to avoid any contamination of the film. A dull blade can also cause damage to the film, which will lead to waste.
STEP 5: Forming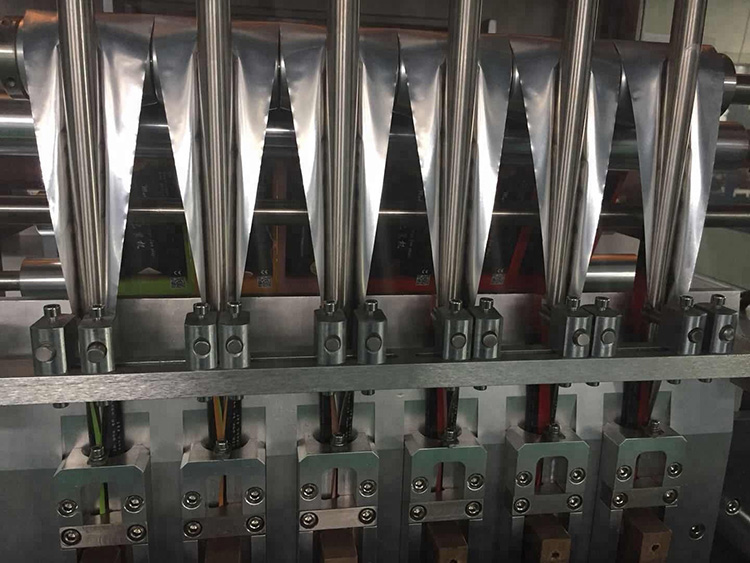 The speed of the film through each tube is balanced, which allows the overlap/creasing of the film to be controlled. If the film is moved through too quickly, the overlap between the two edges of the film will be too small, resulting in a low level of seal integrity.
STEP 6: Filling and Sealing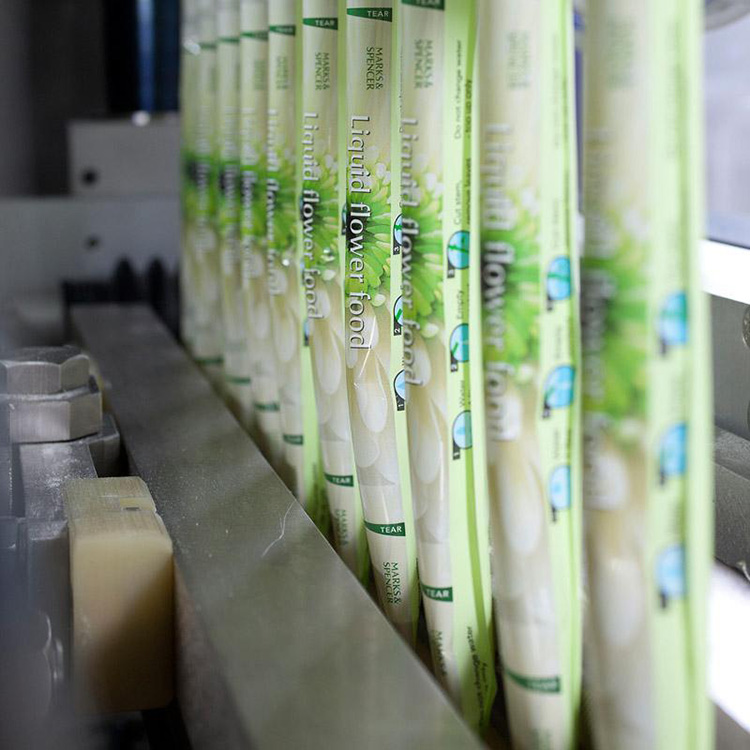 After the product has been dropped and the sealing jaws have come together, a vacuum is applied and the air is sucked out of the forming tube. To ensure that no air remains in the pack and that the product is pressed firmly against the sealing bar, a high-pressure compressed air blast is released, which creates a stiff and solid stick pack that is ready to be palletized.
STEP 7: Discharge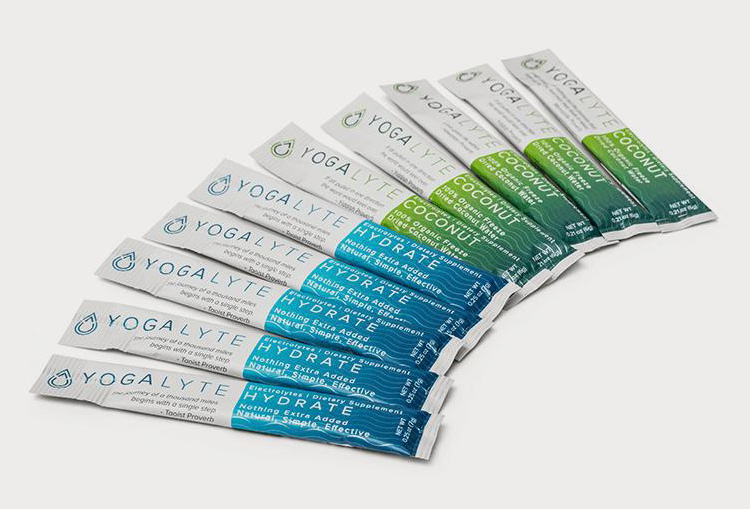 When the product is out fed into the chute, the flap is opened and the product must be immediately shut off. At the same time, the knife opens, and the next product is loaded into the feeder. The knife then closes and begins the process again. Once all the stick packs have been loaded into the chute, the flap is closed and the stick pack machine is now free.
3.Safe for Primary to Secondary Packaging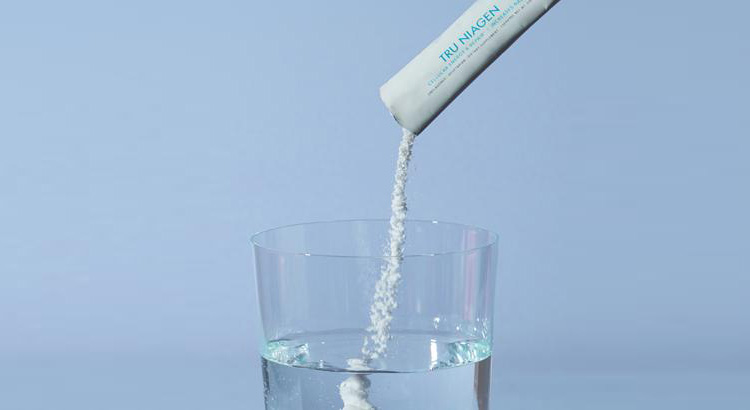 The growing market value of stick packaging across globe is due to minimal cost and high safety of product. Whether primary or secondary packaging, a stick pack has gone mainstream for various industrial applications decades ago.You've seen stick packaging for categories with squeezed, twisted, or zipped openings, all are suitable for sensitive products offering aseptically packaging with ambient temperature distribution.
Recently, stick pack offers multi-pack secondary packaging with various designs that grant easy access to end-users and gives 100% protection against external harm. This is because manufacturers perceive the primary packaging to be well-known where it need not be harmed if externally more protection is applied. Therefore they're introducing a new concept for an old product to focus on secondary packaging styles.
As it is slim and compact in size, secondary packaging is efficient and economical. This property is ideal for both pharmaceuticals as well as other companies and eco-responsible customers.
When secondary packaging is sorted into two layers, your finished products will be offered with high versatility followed by compact packaging as the customer wants. Moreover, the child-resistant feature can be added on customization to ensure a child's safety.
4.Characteristics Of The Stick Pack Format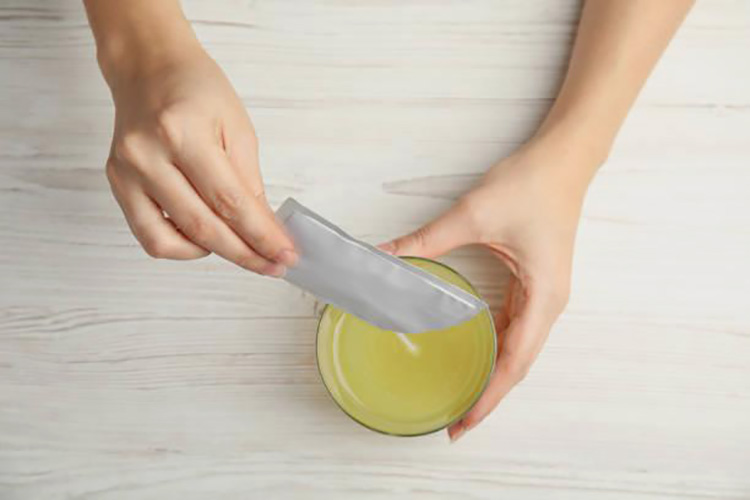 Office, trips, travel; looking after your children at nursery or a nanny's house, you've many situations where carrying a bottle or container is not an easy task. Nothing could be simpler and better than a sticker pack.
Stick pack pouches are a type of flexible packaging characterized by their small size and narrow shape. They are provided with less weight than other packaging products with no risk of spilling! It has two sides, the front side represents the product's graphic design and brand name while the rear side contains secondary information such as the product's manufacturing details, company's address etc.
This is because of their amazing format characteristics, a stick pack can be categorized as:
Stick Pack In Strings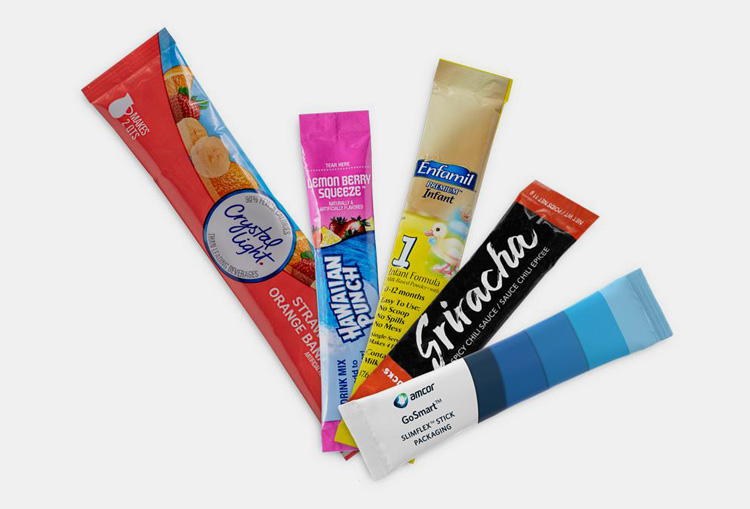 This kind of stick pack is ideal for unit product sales.
It has a tear pattern at the end of each sachet which makes it easy to separate the sachets from each other.
A customized hole punch can be added so that the product can be hung on display.
Twin Pack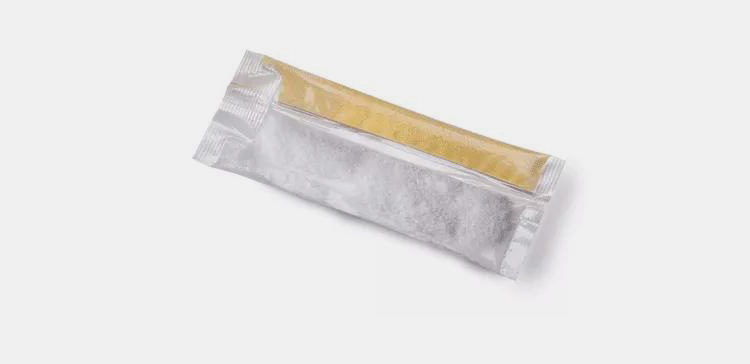 Twin pack is the packaging of two different products together on the same stick.
These two products are usually complementary to each other but belong to different sectors such as the food industry and pharmaceutical sector.
It is used when a company wants to provide a free sample of its product for its promotion.
Bottle Shaped Stick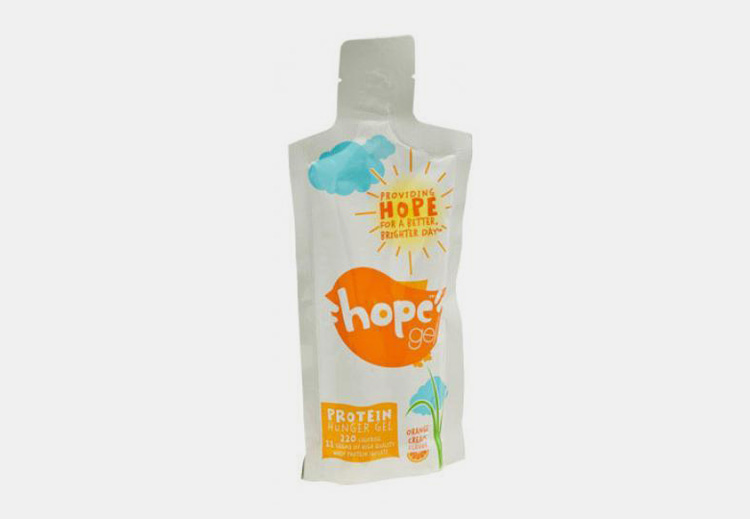 It contains a cap at one end.
It is primarily used in cosmetic industries to package creams, moisturizers, etc.
Product differentiation can be achieved through its unique design. 
5.Stick pack Promotes Accurate & Easy Dosing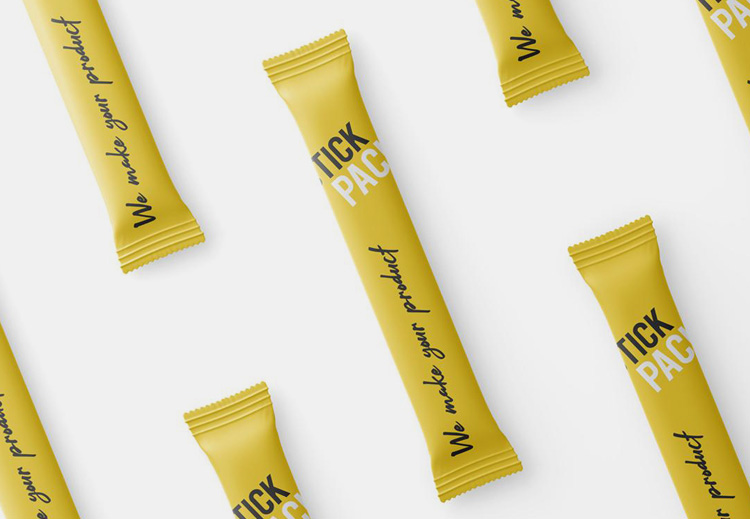 A stick pack in a unit dose is accepted worldwide as it economically promotes the accuracy, easy dosing. These slim, tube-shaped packets are preferred among European and Japanese consumers due to their flexibility, portability, and high significance. This option is ideal for pharmaceutical or healthcare industries as well as for busy & multi-tasking individuals. Some of its filling accuracy attributes are mentioned below:
Stick pack is compact and lightweight which makes it easy for industries to package their products at their desired dosage.
It is versatile and can be produced in different shapes and sizes according to one's demands.
Stick pack is compact, easy to use, and provides options for formulations of high doses of actives including different API modifications, modified release mechanisms, and taste-making technologies.
Its specific dimensions enables uniform dosing in every stick pack, thus ensuring its accuracy.
6.Up to Customer's Expectations


Generally, customers have some basic expectations from any brand including good quality and fair pricing. But modern customers have much higher expectations in terms of packaging, such as portability, flexibility, proactive services, aesthetically appealing, temper evident, temperature resistance, and so on. Though you can't ignore the cost-saving attribute of the stick pack as it requires less material to store the same quantity of material as other packaging.
Some brands adopted bespoke formats considering customers' demands and convenience reflecting the positioning of the product, and better orientation that engages even kids.
Stick packs are highly portable which makes it easy for a customer to carry them anywhere. It can be put in a bag or a purse due to its compact size. Moreover, It can be kept for a long period of time since it has a shelf life of 12 to 24 months.
Ideal for test sampling such as trying out a cosmetic product that is easy to use and dispense.
The product's information on its back can provide a customer with the requirements he is looking for.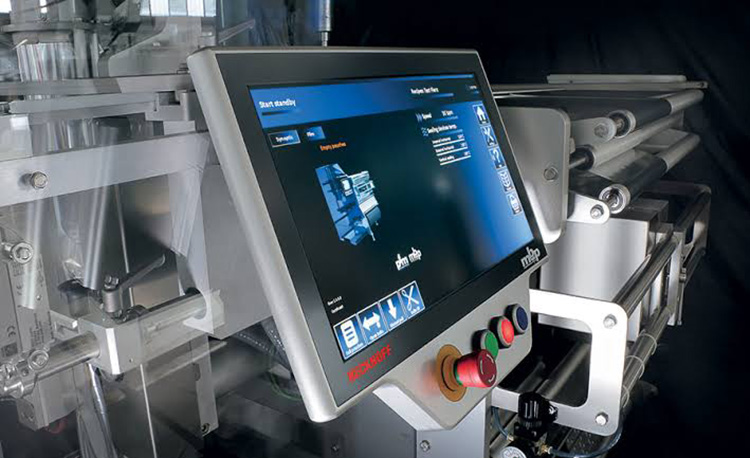 7.HMI- One- Stop- Solution for Pharmaceutical Packaging
The user interface can be configured with different languages and colors so that it can be changed according to the requirements of the operator. In order to increase the level of safety during operation, the control panel can be equipped with a locking mechanism. Furthermore, the system automatically adjusts the operating parameters according to the connected product. It is also possible to configure the system to work in different modes: from manual to fully automated depending on the application.
CONCLUSION
A stick pack is an ideal packaging solution for vast categories of products like powders, granules, and gels, etc., This is because they provide a flexible, portable, and convenient packaging solution for prescription over the counter medicines as well as food & beverages. Also, they provide an innovative and hygienic way to your formulation. With a decade of experience in engineering and developing packaging and product manufacturing equipment; Aipak Pharmaceutical is an ideal solution and full-service partner for your business success at every stage For more queries, please contact us  Right Now.
Don't forget to share this post!
Stick Packing Machine Related Posts
Stick Packing Machine Related Products
Stick Packing Machine Related Videos
CONTACT US
Tell us your raw material and project budget to get quotations within 24 hours.
WhatsApp Us: +86 189 7157 0951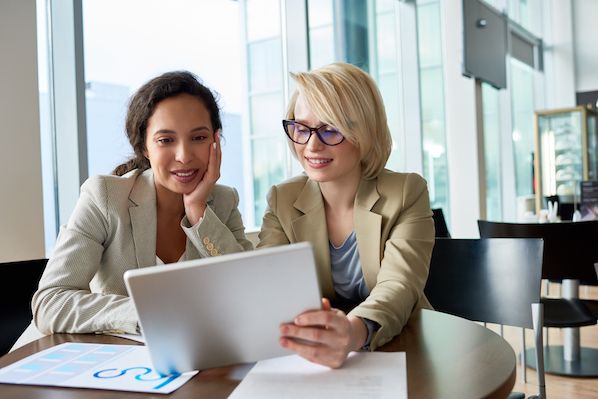 Want the best price & newest pharmaceutical machinery buying guide,tips and trends sent straightly to your box?Sign up for Aipak's monthly newsletter,we're free for your consultation and Offer you the most suitable solutions!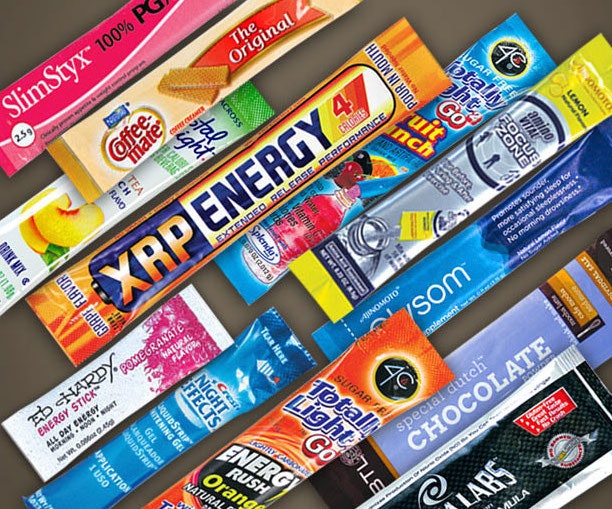 Tell us your material or budget, we'll reply you ASAP within 24 hours