APK 4-480 Multilane stick packing machine for powder
Aipak APK 4-480 Multilane stick packing machine can provide you with complete powder packaging system for all of your powders and granulares, whether dusty, free flowing, or non-free flowing. It can package instant coffee,tea, energy drinks, medical powder, flour mixes, spices, drink mixes, sugar,artificial sweeteners, nutraceuticals and pharmaceuticals etc.
The multilane powder stick packing machine work with servo motor auger filler device.Adopt servo motor to drive screw for filling,control the number of screw rotations by controlling the number of pulses of the servo motor.
Application and Pouch Examples:


Multi lanes machine can produce multi lanes bags at same time.
Machine main function: automatic split film at right position, liquid measuring and filling, multi lanes bag form fill seal, cutting, sensor tracking, counting capacity.
Other function: Emergency stop, set capacity to auto stop machine, count capacity and Zero the count, ready bag output, manual test machine each step etc.
Stainless steel contact part and the machine outer shell, high feature for liquid running environment.
High precision photocell sensor for auto tracking the eye mark printing on the film roll, so cut each bag at precisely position.
PLC controller, high function and control the whole machine's work steps.
| | |
| --- | --- |
| Model | APK 4-480 |
| Pouch Length | 50-180mm |
| Poudh Width | 17-50 |
| Packaging Capacity | 160 |
| Film width | 480mm |
| Lanes No | 4 |
| Weight | 1800 |
| Machine Dimensions(L*W*H) | 1530x1880x2700mm |
                                                   Get in touch with an expert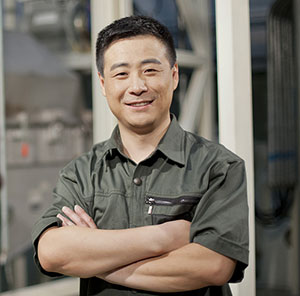 We´re looking forward to find the suitable solution for your product. Please contact:
Andrew Yang
Engineer Director
Phone: +86 189 7157 0951
Stick Packing Machine Related Products
Stick Packing Machine Related Posts
Stick Packing Machine Related Videos