APK 6-480 Multilane stick packing machine for granule
Aipak APK 6-480 multilane stick packing machine include granule filling machines, weighting machine and sealing machine that can support many types of bags tailored to your specific demands.It has been widely used for packaging powder matericals such as sugar, salt, seasoning, medicinal granule, healthy granule ect in the industries of phamacy, food and agriciltural chemicals.
Machine Details: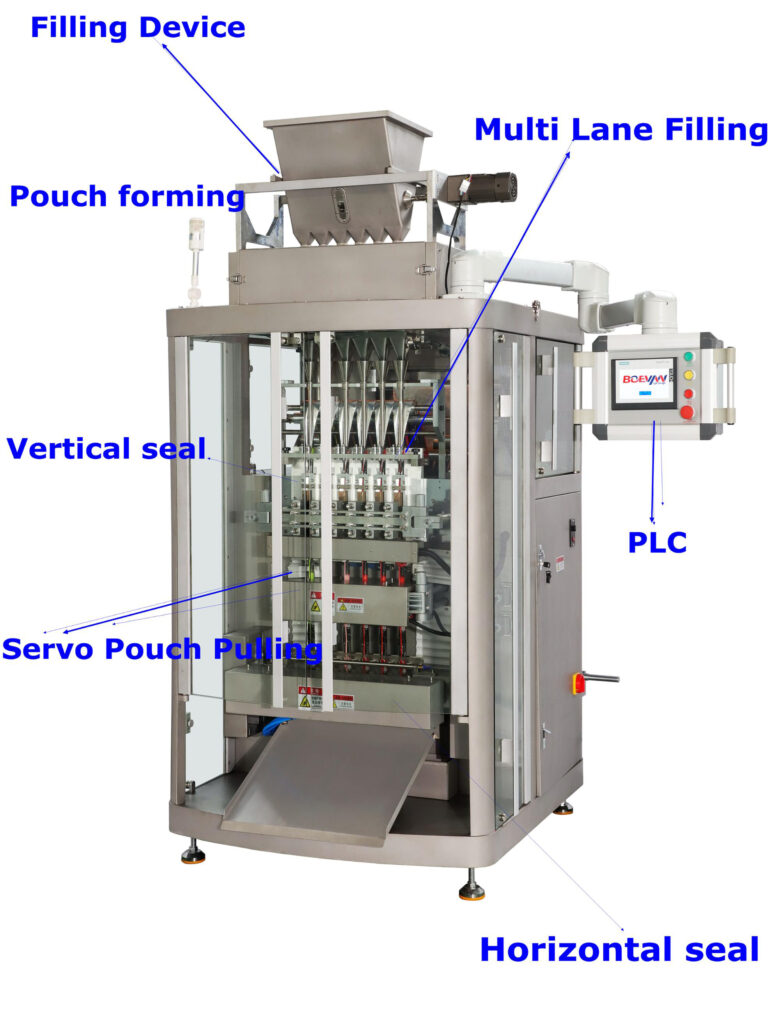 Bag Type and Pouch Example: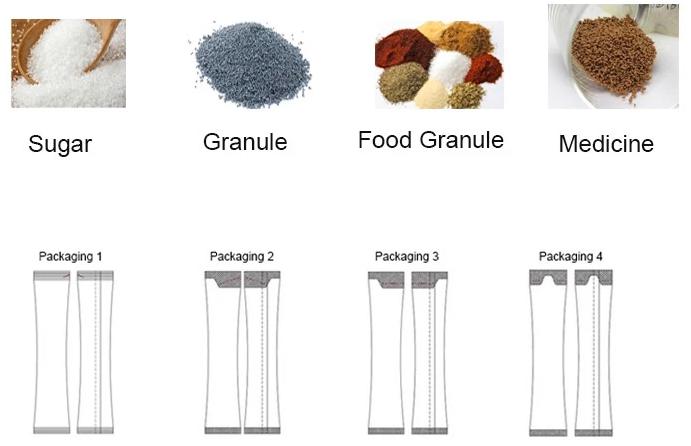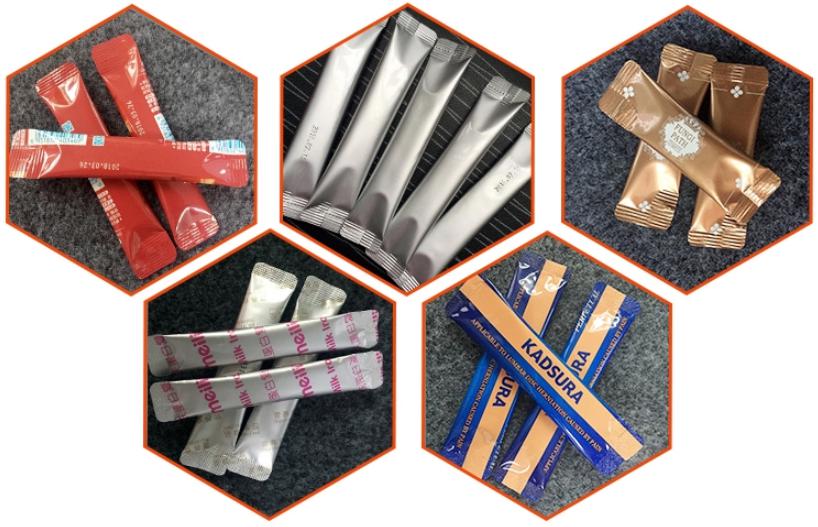 1.High automation,the complete all the process automatically together from the dosing,vertical sealing,horizontal sealing,filling,date printing,cutting.
2.According to the material characteristic reasonable recommend metering method, convenient and accurate;
3.considering the characteristic of packaging materials and the accuracy of the load, hopper by filling to packaging material, measurement method according to the characteristics of the packaging materials reasonable recommended metering, convenient and accurate.
4.Stable and reliable servo cross sealing bag, the bag speed is stable, the tension is balanced, the packaging film is not deformed, and the packaging film of different thickness and material is strong.
5.The machine adopts modular design, the parts are interchangeable, electrical components, connectors and bearings;
6.Option with different feeding systems and automatic load system matching with the products
7.Adopt photoelectric tracking color label  system to set the bag length and the servo motor bag pulling system,ensure the stable pulling bag motion and the accuracy of the size
8.Optional bag cutting mode: flat cutting, tooth cutting, round corner cutting and special cutting.
| | |
| --- | --- |
| Model | APK 6-480 |
| Pouch Length | 50-180mm |
| Poudh Width | 17-30 |
| Packaging Capacity | 240 |
| Film width | 480mm |
| Lanes No | 6 |
| Weight | 1900 |
| Machine Dimensions(L*W*H) | 1530x1880x2700mm |
                                                   Get in touch with an expert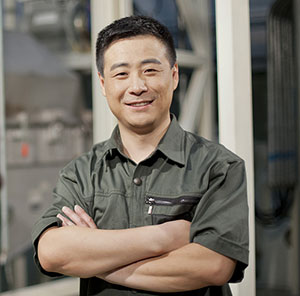 We´re looking forward to find the suitable solution for your product. Please contact:
Andrew Yang
Engineer Director
Phone: +86 189 7157 0951
Stick Packing Machine Related Products
Stick Packing Machine Related Posts
Stick Packing Machine Related Videos