Model RXH Series Hot Air Circulating Drier
It's applied for drying and dehumidification of material in such trades as pharmaceutical, chemical foodstuff, light industry, heavy industry etc., as well as heating and dehumidification of product, including raw medicines, original medicines, doses, traditional Chinese medicine tablet, powder, granulate, electuary, ball packing bottle, pigment, dyestuff, dried vegetable, food, plastic resin, electric clement and baking finish etc.
Most hot air is circled inside the oven, high heat efficiency, save energy. 
Equipped with forced ventilation and adjustable air distribution plates. 
A wide selection of heat source such as steam, hot water, electricity, far infrared, etc. 
Low machine noise, balance running process, automatic temperature control system, easy installation and maintenance. 
Inside wall is stainless steel, outside wall is carbon steel (with nice cover painting). 
Wide application.Such as food, vegetables,fruits,fish,shrimp,sea cucumber etc.
                                                   Get in touch with an expert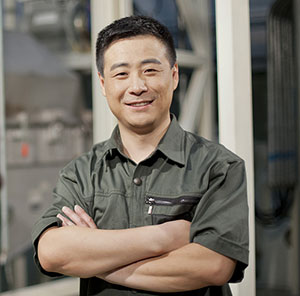 We´re looking forward to find the suitable solution for your product. Please contact:
Andrew Yang
Engineer Director
Phone: +86 189 7157 0951
Drier Machine Related Products
Drier Machine Related Posts
Drier Machine Related Videos