DW Series Mesh-Belt Drier
The machine is suitable for drying the material in pharmaceutical chemical foodstuff, elastic gum, electronical industries dewatering vegetable, particle feed, gourmet powder, shredded coconut stuffing, organic color, compound rubber, acryl fibre, medicine product, medicine material , small wooden product, plastic product, aging and solidification for the electronic component and device.
The materials are uniformly put on the mesh-belt by the material charger. The mesh-belt uses generally 12-60mesh stainless steel wire net and it is drawn and moved inside the direr by a transmission device. The drier is composed of several units, the hot air is circulated separately.Some exhausted gas is discharged with a special moisture elimination blower. The waste gas is controlled through an adjustment valve.The hot air passes through the meshbelt covered with the material from the top to the bottom or from the bottom to the top and this will complete the heat and mass transfer process. This process will bring will fall into the material collector continuously. The top nand low circulation units can freely equipped according to the users demand. The unit can be selected according to be demand.
This machine is flowing and continuous type drying equipment firstly made by our factory. The machine is used for drying the piece, tape and particle state materials with good ventilation. The machine is suitable for the materials such as dewatering vegetable, herbal medicine of traditional Chinese medicine and others, for which the water content rate is high and the high temperature is not allowed . The machine owns the advantages, that its drying speed is fast,the evaporation strength is high and the product quality is good . The dewatering filtering cake state paste material, after the particle makeing or bar making, can be dried also.
                                                   Get in touch with an expert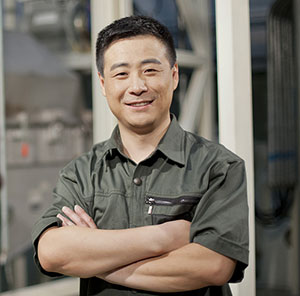 We´re looking forward to find the suitable solution for your product. Please contact:
Andrew Yang
Engineer Director
Phone: +86 189 7157 0951
Drier Machine Related Products
Drier Machine Related Posts
Drier Machine Related Videos