SZG Series Double Cone Rotary Vacuum Drier
Its mainly used for drying and mixing of material in pharmaceutica chemical and foodstuff trades etc.
This machine has good drying and mixing effect to heat sensitive, easy oxidizing and non-crystalline damage material, solvent recovering material and strong irritating and toxic material. With high drying speed and uniform product drving, it has no pollution to the material and is operated and cleaned easily, in addition, the optimize designed seal has good sealing effect and convenient maintenance.
                                                   Get in touch with an expert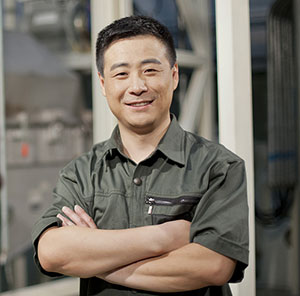 We´re looking forward to find the suitable solution for your product. Please contact:
Andrew Yang
Engineer Director
Phone: +86 189 7157 0951
Drier Machine Related Products
Drier Machine Related Posts
Drier Machine Related Videos