All Sizes of Capsule Available

High Productivity & Fully Automatic

High Efficient & GMP Standard
NJP-1200C Automatic Capsule Filling Machine
Aipak NJP-1200C automatic capsule filling machine produced by our company is the innovative product of the third generation. It not only covers all the functions and effects of the domestic capsule filling machine of the same model, but also has six pieces of innovation, two of which has been issued the utility model patent certificate by the national intellectual property administration, PRC at May 11, 2016. The innovative NJP-1200C automatic capsule filling machine has advantages of higher production efficiency and longer service life, and has been well received by customers at home and abroad.
1.Automatic Capsule Filling Machine Working Principle
2.Automatic Capsule Filling Station
4.Double Shaft Double Oil Sealing
11.Capsule Filling Complete Process
13.What Aipak Automatic Capsule Filling Machine Can
In order to improve the quality and production efficiency of this model, we have made significant improvement on the original 1200C automatic capsule filling machine. The overall machine size has been enlarged, where the main machine dimension is changed to1100×910×2100mm mm.
For ensuring the device quality and production effects: we have selected bigger high precision dividing box, which is better than 1200C automatic capsule filling machine of the same model produced by other companies in domestic industry, who usually use the configuration of 83DS and 83DS cam dividing box, and whose disadvantage is that the filling speed is limited at about 900pcs capsule per minutes in proper working condition. Forcibly increasing the filling speed to about 1000pcs capsule per minutes and continuing the working condition for these machines may cause breaking of the input and output shafts and the subsequent operation stopping. Unlike other companies, we use cam dividing configuration of 100DS, and we are the first one in domestic market to use the 100DS. Although the production cost increases, we have significantly enhanced the device's production efficiency and service life. Its filling speed has been raised up to about 1100pcs capsule per minutes. Due to these advantages, it has been widely received by customers at home and abroad.
| | |
| --- | --- |
| Model | NJP-1200C |
| Filling capacity | 72000pcs per hour |
| Weight | 1000Kg |
| Dimension | 1100×910×2100mm |
| Power supply | 380/220V   50Hz |
| Total power | 5.5KW |
| Segment bores | 9 holes |
| Vacuum | 40m3/h-0.04-0.08Mpa |
| Dust collector | 24.5Kpa   210m3/h |
| Air compression | Air consumption 5m3/h   Pressure 5-7Kg |
| Water source | 500L/h   0.1-0.2Mpa |
| Operating noise | <75DB(A) |
| Filling percentage | Empty capsule 99.9%   filled capsule 99.8% |
| Capsule size | 00,0,1,2,3,4,5# |
| Filling accuracy | Western medicine ±3%   Chinese medicine ±4% |
| Suitable for | Powder, Granule, Pellet, Tablet. |
                                                   Get in touch with an expert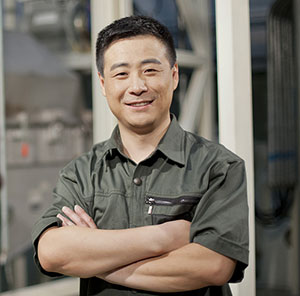 We´re looking forward to find the suitable solution for your product. Please contact:
Andrew Yang
Engineer Director
Phone: +86 189 7157 0951
Capsule Filling Machine Related Products
Capsule Filling Machine Related Posts
Capsule Filling Machine Related Videos