Model ZL rotating Granulator
This machine is the ideal equipment used in such trades as pharmaceutical, foodstuff, irruptive dosage chemical, solid beverage and so on, especially for the material with higeh viscosity. It can make the required granule from agitated materials. Featuring high efficient guanulated, beauty appearances of the guanules, automatic discharging, avoid the breakage of false discharging, and this machine is suitable for nullah-operation. It is suitable for the chick monosodium glutamate factory.
All parts contacted with raw material in this machine are made of stainless steel. Its appearance is beautiful. And it can discharge automaticly. Therefore, it can avoid the damaged conditions caused by manual reason, it is suitable for in line production, too.
                                                   Get in touch with an expert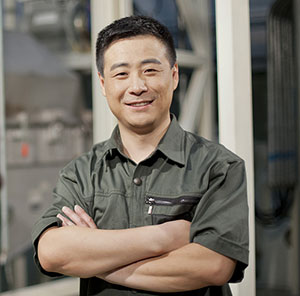 We´re looking forward to find the suitable solution for your product. Please contact:
Andrew Yang
Engineer Director
Phone: +86 189 7157 0951
Granulator Machine Related Products
Granulator Machine Related Posts
Granulator Machine Related Videos