Lab Mixer: The Complete Buying Guide in 2023
Is it possible to work in the lab without a lab mixer? We don't think so. If you're a scientist, student, formulator, researcher, or any other field person, you'll know the answer.
A lab mixer is a very robust piece of equipment that makes life easier for everyone belonging to this field. This is true, a lab mixer has been a steadily rising market in the world of experimentation and acquiring accuracy.
This buying guide is specifically discussed by our experts which would be helpful before investing in a lab mixer. So, have a look!
Add a header to begin generating the table of contents
1.What Is a Lab Mixer?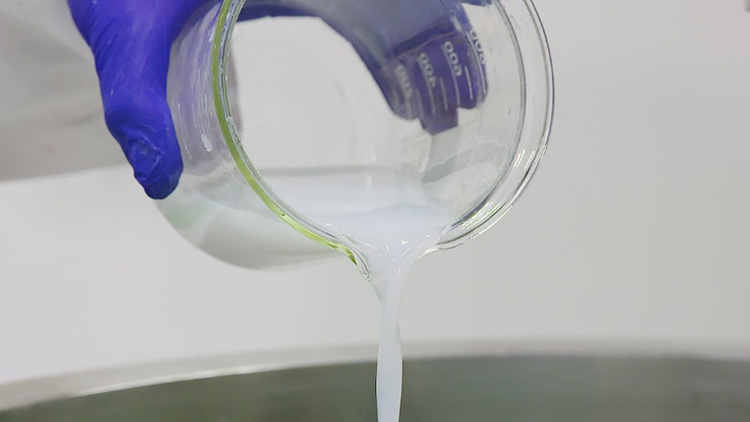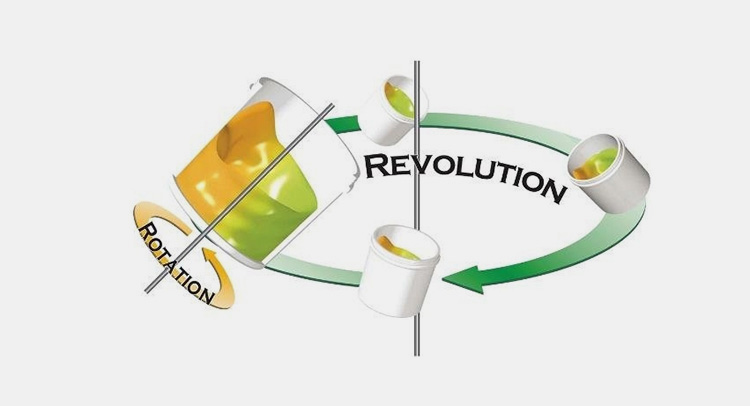 A lab mixer is a robust and reliable solution for processing different components altogether thoroughly and constantly.
This tool has effectively replaced manual mixing with glass rods, magnetic stirrers, etc, and that often may not facilitate satisfactory outcomes.
This is a compact solution that occupies little space in your laboratory. An electrically operated lab mixer that has well-controllable speed and is perfect for mixing to moderate concentration of ingredients.
The body of the lab mixer is commonly designed with stainless steel that perfectly handles your product with safety that reduces the risk of cross-contamination.
Moreover, the machine offers unique sets of features and takes good care of the operator and product. Hence, a lab mixer is often a good choice for a successful production business.
2.What Are The Uses Of Lab Mixer In Industry?
Lab mixer has several uses in various industries. Some common applications of lab mixer in the industry include.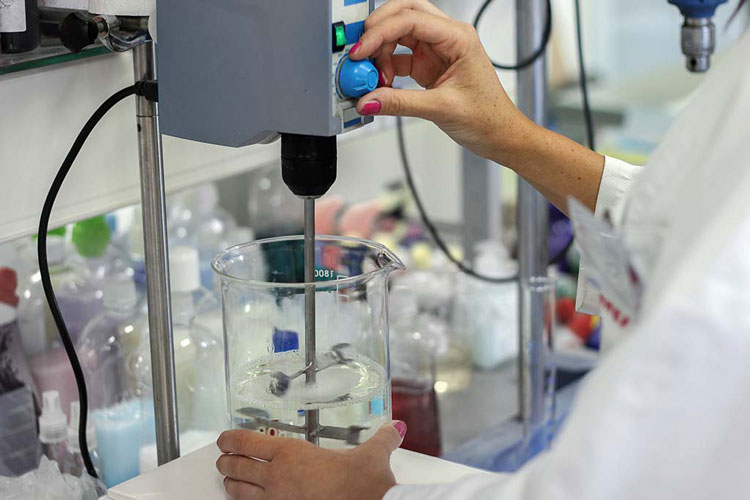 Chemical Industry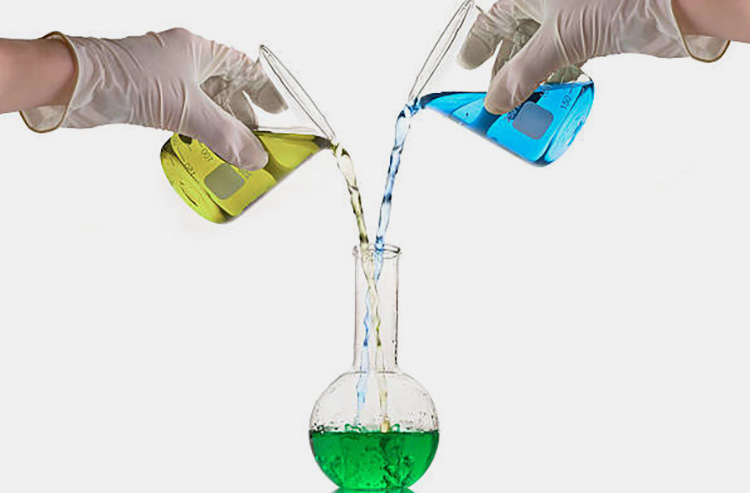 Lab mixer is extensively used for mixing and blending different chemicals to create solutions, suspensions, or emulsions. Lab mixers are employed to aid in the dissolution and solubility testing of chemical compounds. They help in agitating samples and facilitating the dissolution process by enhancing the contact between solute and solvent.
Pharmaceutical Industry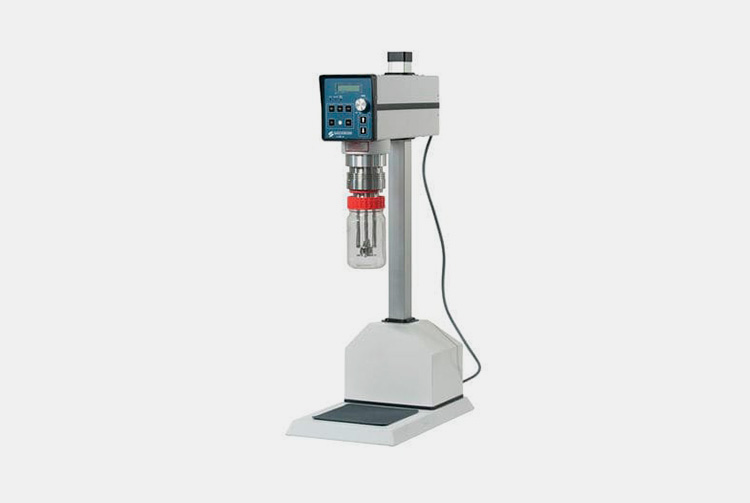 Lab mixers play a crucial role in pharmaceutical research and development. They are used for mixing active pharmaceutical ingredients (APIs) with excipients, preparing formulations, blending powders, and homogenizing liquids for drug development and quality control.
They aid in the application of coating solutions or suspensions onto the surface of the pharmaceutical product. Lab mixers ensure uniform coating distribution, precise control of coating thickness, and efficient drying, resulting in enhanced drug stability, appearance, and taste masking.
Food and Beverage Industry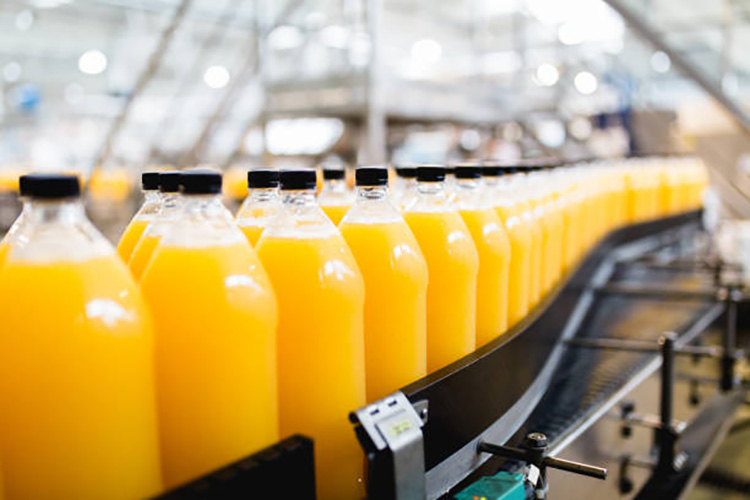 A lab mixer finds applications in the food and beverage industry for blending ingredients, emulsifying liquids, and producing uniform mixtures.
A lab mixer enables the formation of emulsions with desired particle size distribution and stability, enhancing the texture and mouthfeel of food products like dressings, mayonnaise, and sauces.
Cosmetics Industry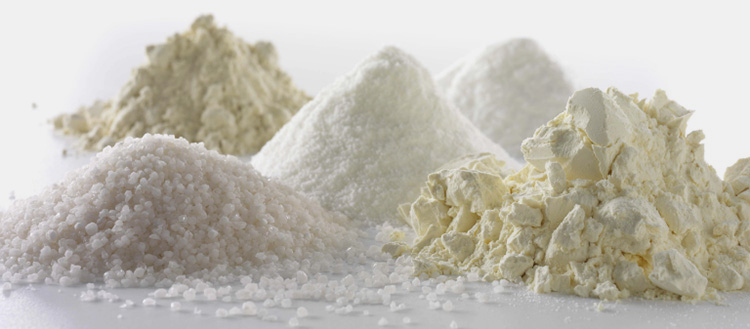 Lab mixer is utilized in the cosmetics industry for mixing and blending various ingredients to create cosmetic formulations such as creams, lotions, gels, and serums.
They ensure uniform distribution of active ingredients, dyes, fragrances, and other additives.
A lab mixer enables efficient and consistent production of cosmetic formulations on a smaller scale.
Biotechnology Industry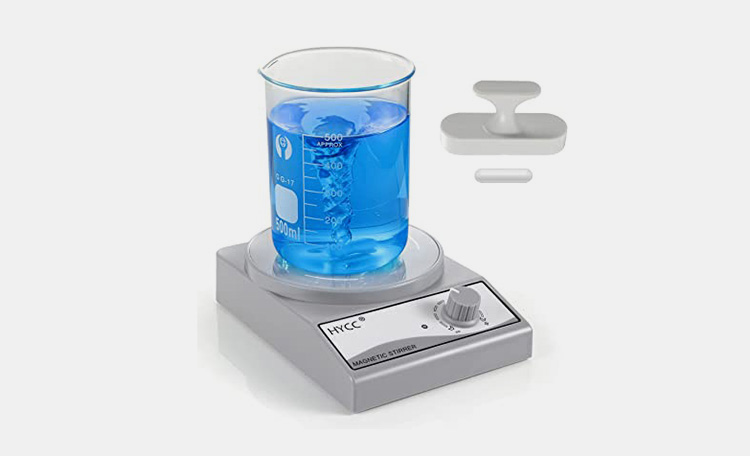 A lab mixer is essential in biotechnology research and development processes. They are used for gentle agitation of cell cultures, fermentation, mixing growth media, and blending biomolecules.
A lab mixer with controlled environmental conditions is used for cell culture and tissue engineering.
Paint and Coatings Industry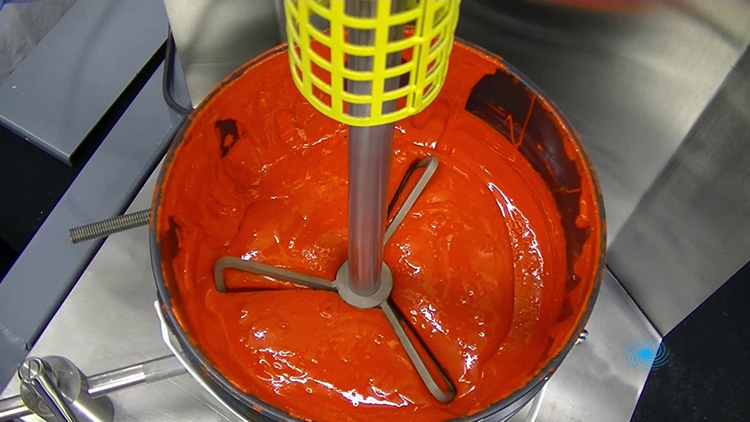 A lab mixer is employed in the paint and coatings industry to mix pigments, resins, solvents, and additives. It ensures achieving proper particle size distribution, color development, and stability of pigment dispersions, which is essential for color, consistency and appearance in the final product.
They are used in the development and refinement of paint and coating formulations
3.What Are the Benefits of a Lab Mixer?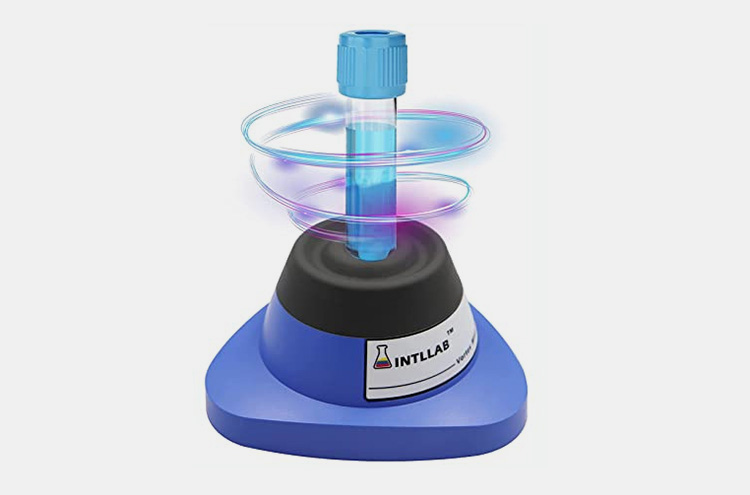 A lab mixer offers several benefits in the manufacturing industry. Here are some key advantages of using a lab mixer in your production area:
Well- Controlled Mixing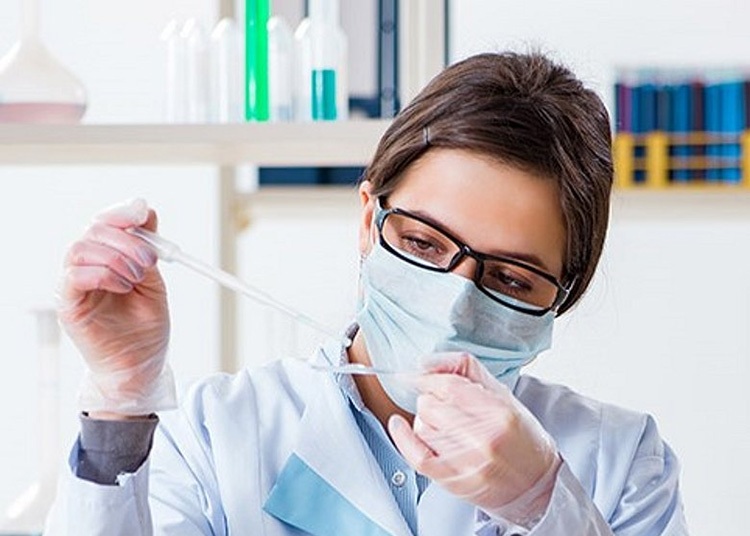 Lab mixer provides precise and controlled mixing capabilities. They allow researchers and manufacturers to accurately blend and distribute pharmaceutical ingredients, ensuring uniformity mixers and consistency in drug formulations.
Process Optimization

Lab mixer facilitates process optimization in pharmaceutical manufacturing. They allow researchers to fine-tune mixing parameters such as speed, time, and temperature to achieve optimal results. This optimization helps improve the efficiency, productivity, and cost-effectiveness of pharmaceutical processes.
Scale-Up Compatibility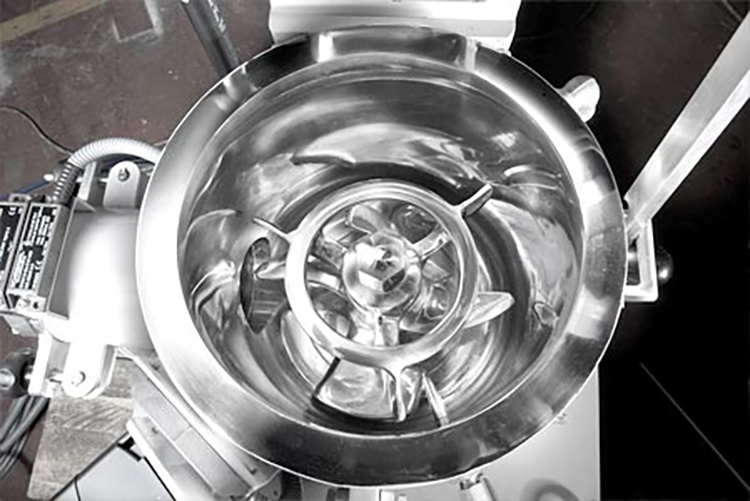 Lab mixer serves as a starting point for process development and scale-up in the pharmaceutical industry. By using lab mixers during the early stages of formulation development, researchers can gain insights into the mixing behavior and performance of pharmaceutical ingredients.
Enhanced Product Quality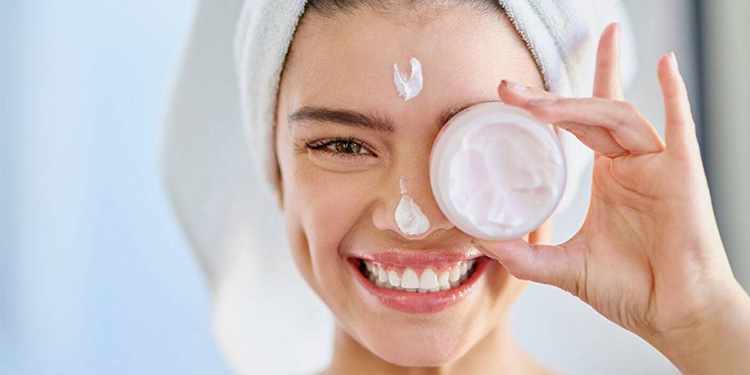 Lab mixer contributes to the enhancement of product quality in the formulation industry. They ensure thorough and consistent mixing, resulting in uniform distribution of active ingredients and excipients.
Time and Cost Savings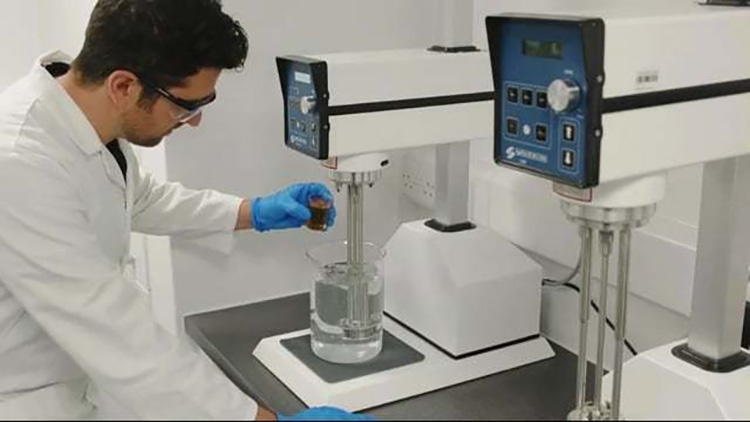 Lab mixer offers time and cost savings in pharmaceutical manufacturing. They automate the mixing process, reducing the time and effort required for manual mixing. This automation enhances productivity and allows researchers to focus on other tasks. Moreover, lab mixers enable efficient use of ingredients, minimizing material waste and reducing production costs.
4.What Are The Major Parts Of Lab Mixer?
As there are different types of lab mixers, we will divide them into the following three categories with respect to their components:
Part A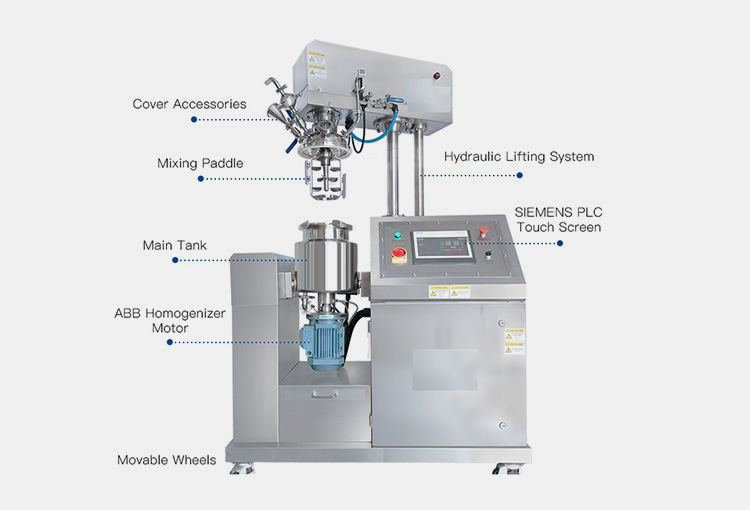 Cover Accessories
Cover accessories are located on top have a mixing paddle and are attached to the main machine through hydraulic lifts. It consists of a front cover and a rear cover.
Mixing Paddle
A mixing paddle is a circular device with sharp stainless steel impellers and cutters which is used for mixing products while reducing their size.
Hydraulic Lifting System
It is an integrated system to the machine through which the height of the mixer is adjusted by lifting upward or downward.
PLC Touch Screen
It is the key component of a machine that provides you with a touchscreen display to set main parameters for operating machine.
Main Tank
It is also known as a mixing pot where desired material is poured. The mixer then mixes these substances inside tank.
ABB Homogenizer Motor
ABB homogenizer motor is a device under mixing pot that is responsible for creating turbulence through its high force and pressure.
Movable Wheels
Movable wheels are located down the machine for easy mobility.
Part B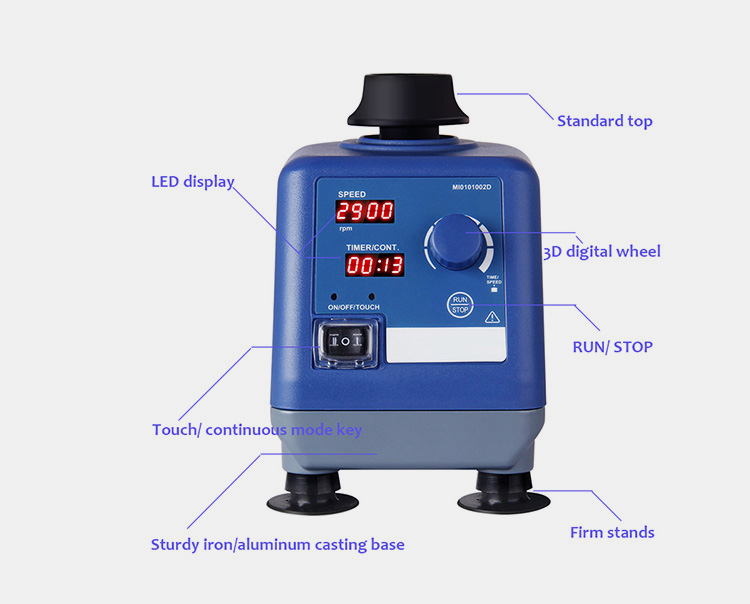 Standard Top
It is the top of vortex digital lab mixer made up of rubber which holds the cups or containers which are to be mixed.
LED Display
LED display simply shows all the information on which machine is currently working. For instance, speed and time count can be checked on it.
3D Digital Wheel
3D digital wheel can be moved for increasing or decreasing the speed of mixing
RUN/ STOP
This button can be used for starting and ending operations.
Touch/ Continuous Mode Key
This key can be found on the front of machine. By tapping on its screen the process of mixing will remain continue until operator intervention.
Sturdy Base
Main frame or base of the machine is compact and made from standard quality iron and aluminum casting.
Firm Stands
The rubber made firm stands perfectly grips over the surface and keep the mixing stable by preventing machine from shaking.
Part C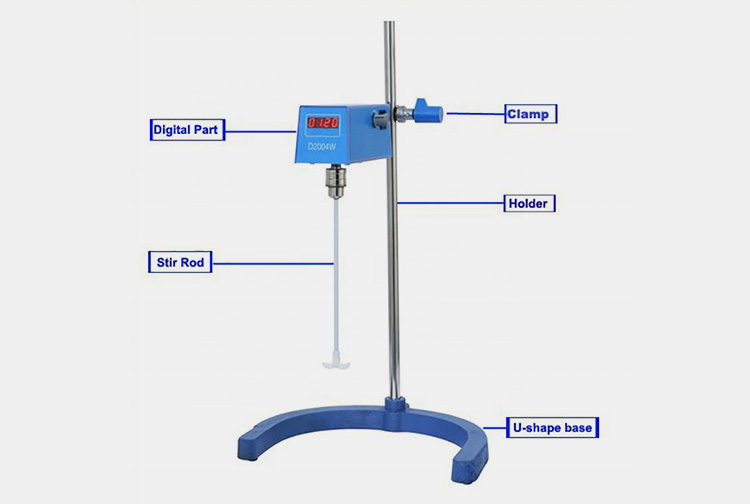 Clamp
It is a sort of clasp used for tightening the screws to attach the digital part with the holder.
Digital Part
It is the working panel of the lab mixer through which key adjustments are made to initiate the process. The stirring paddle is located under this component.
Holder
The holder is a stainless steel bracket that gives support to the mixer by adjoining the base and stirrer.
Stir Rod
A stirring rod is the most crucial component consists of a drill clamp on top and blades on lower side. It performs the function of making uniform viscous solution through rapid stirring.
U-Shape Base
U-shape base is a curved base with a resemblance to the letter U. This stainless steel base provide area where the object container is placed.
5.What Are the Types of Lab Mixer?
The major types of lab mixers are given below:
Glass Rod Mixer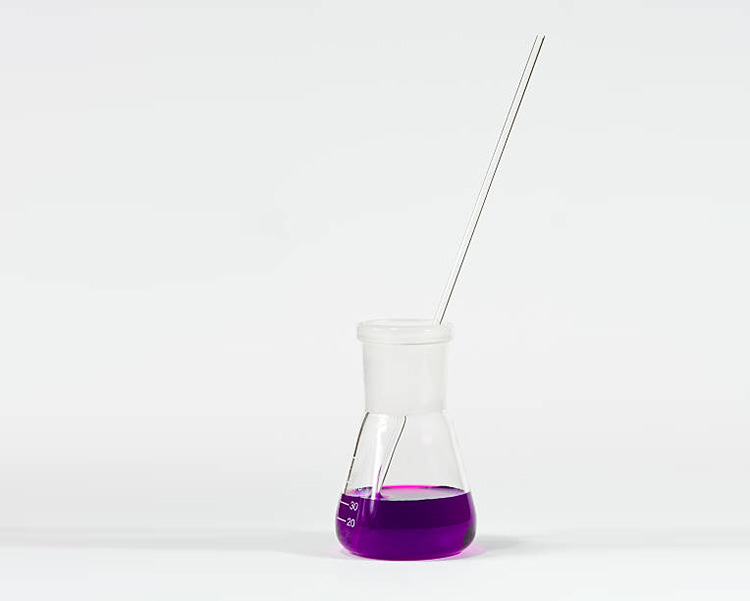 Glass rod mixer is a piece of laboratory for mixing fluids. It depicts the traditional way of mixing chemicals and solutes by accelerating their dissolution through constant stirring. The size of glass rod is slightly bigger than drinking straw with sturdy glass as its base material which ends with circular ends. It is mostly used in schools for primary mixing.
Magnetic Lab Mixer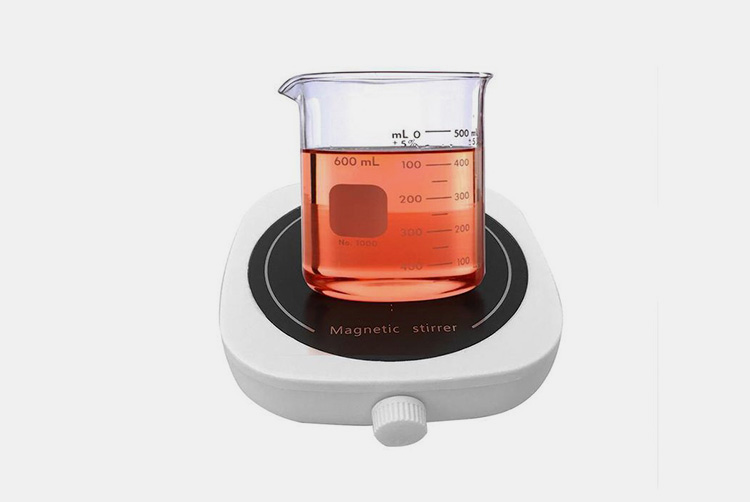 A magnetic lab mixer is a small size laboratory equipment used for stirring liquids through an electromagnetic field. The mixer is operated by placing liquid filled container over the hotplate.
The magnet is already kept inside the container and now after fixing the temperature, the mixer is started. Here, the magnetic field creates motion to the magnet laid inside the vessel.
This high motion quickly move liquid in rotary motion and well mixed reaction take place. Magnetic lab mixer can be utilized in colleges, universities, and lab works for chemicals, oil analysis and soil suspending etc.
Vortex Lab Mixer
A vortex lab mixer is a precise laboratory mixer employed to carry out the task of stirring liquids in different size bottles, tubes, or vials. It consists of a sturdy Base, a digital display, controlling buttons, and a supportive head.
It begins the process when the bottle is attached to the head of the mixer. This initiates the eccentric transfer of centrifugal force from the vortex cup head to the tube, eventually, the liquid inside is fully stirred at ordinary high speed. Most of the testing laboratories including microbiology, bioscience, and biochemical prefer using vortex lab mixers.
Planetary Lab Mixer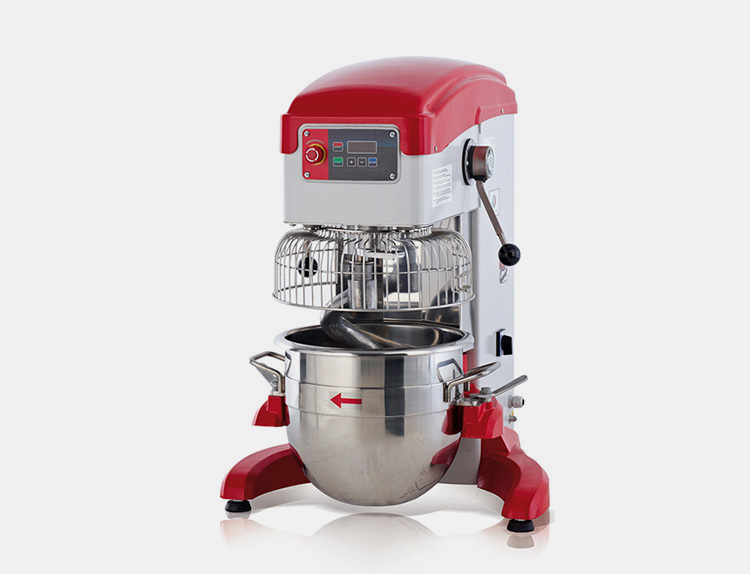 Planetary lab mixer is of the excellent lab mixers often termed an "all-purpose" mixer. It can be used for processing medium to thick viscous substances.
The mixer is made up of a supportive stand, mixing pot, impellers, protective cage, and control panel. It works by homogenizing the mixture loaded in pot. The fast motion of beater allows formation of exceptional quality fine solution in a very short time.
A large number of food and cosmetics from making batter to sauces, pizza, lotion and toothpaste can be mixed by it.
Double Arm Lab Mixer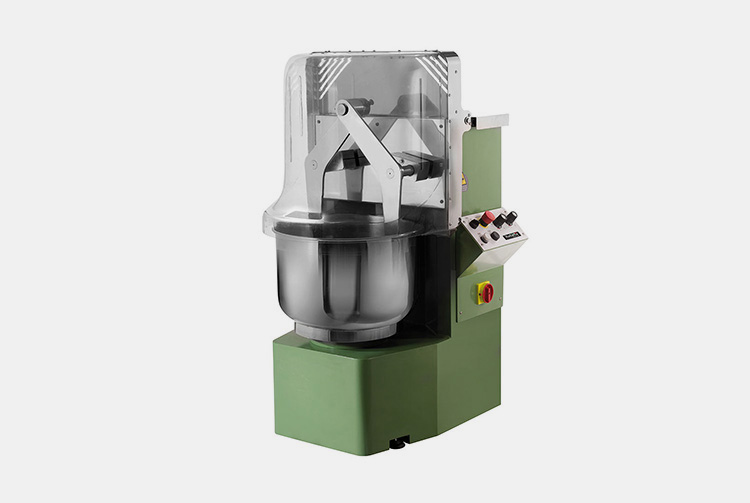 With an integrated system of twin arms, double arm lab mixer is an advance tool with a high speed of 62 strokes per minute. The well integrated composition of dual blades, tank, control board and sigma paddle make the mixer more compact.
It comes into action by moving loaded material through its blades. The two identical blades located on same axis continuously push the material towards the middle, at the same time, reducing particles size and ultimately forming perfect homogenized fusion. It is applicable to soft baking products as like bread, pastry slurry and dough for confectioneries.
Conical Lab Mixer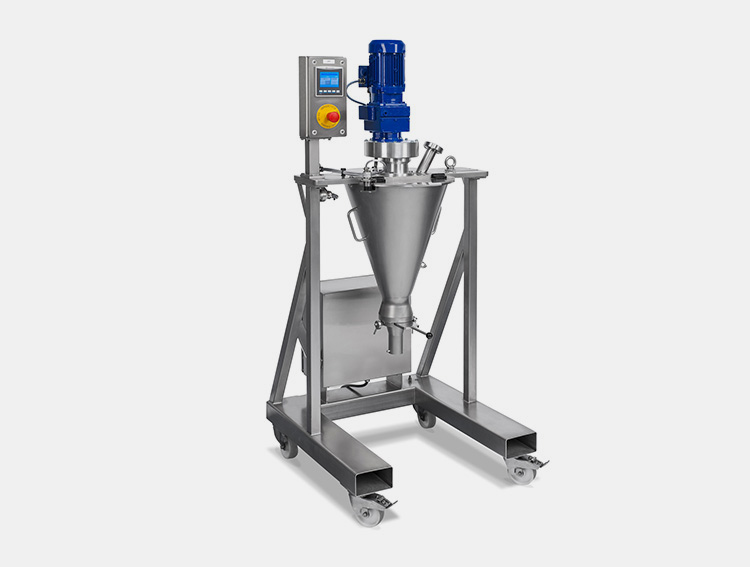 A conical laboratory mixer is based on the principle of low shear mixing. The mixer is extremely portable with precise body and conical vessel. It can be brought into operation by simply putting the desired powders or liquids collectively in a vessel.
By pressing the start button, a steady revolution of agitators will cause material breakage and mixing without affecting its quality. In the end, a processed mixture can be taken off via downward nozzle. It is best suitable for sensitive pharmaceutical and chemical substances.
Double Cone Lab Mixer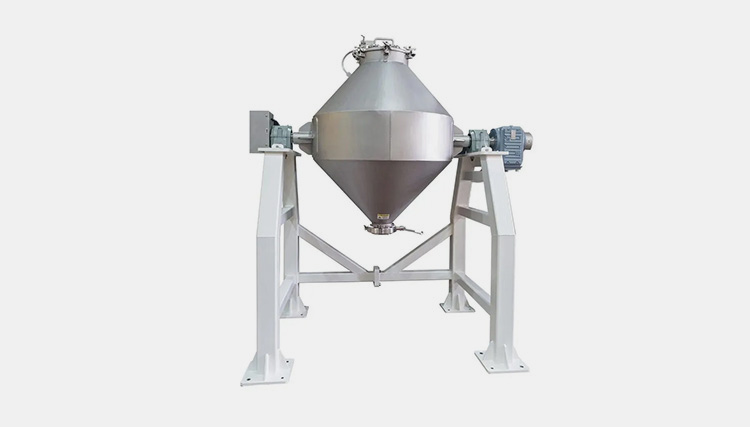 Double cone lab mixer is manufactured to undertake solid-solid formulations. As the name indicates, the mixing vessel has a double cone shape and other parts such as firm stands, control board, load cell and bearing house make the remaining structure of mixer.
It can make perfect blend of bulk powders and granules by constant tumbling caused by rapid whirling inside the vessel. It applies to wide range of products comprising detergents, chemicals, capsule granules, and food products including cocoa, coffee, flakes, etc.
V- Lab Mixer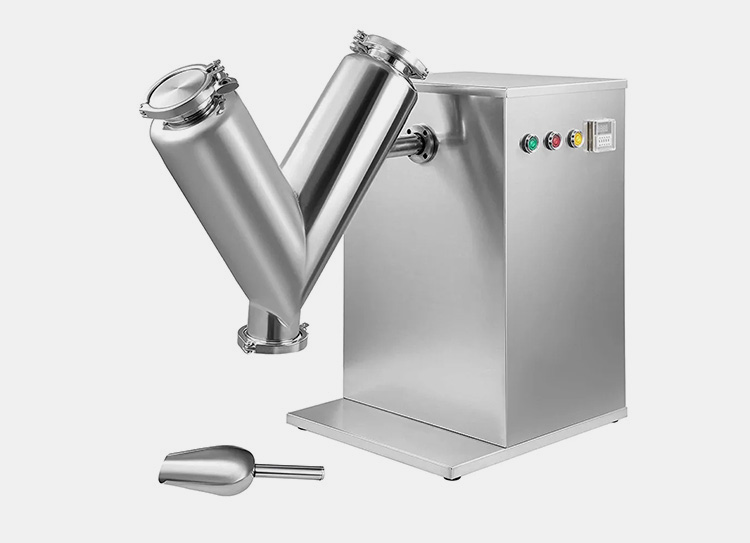 This V-shape lab mixer has amazing features of high capacity, fast mixing, ergonomic structure, and an effective control system. The V-shape vessel with simple inlet/ outlet valve and 360° rotating shafts add into its excellence. Together these components enable the mixer to adopt ultra-fast shearing force when raw material is infiltrated into vessel.
It takes few minutes to complete the dispersion of soft to hard objects. This effective lab mixer has indeed vast applications by processing herbs, pulses, grains and products from chemical, pharmaceutical and electronic research industries.
Octagonal Lab Mixer
Octagonal lab mixer has been introduced in the market to work on high volume particles. It is famous for its octagon shaped body with fast blades followed by upper and lower polygonal frustum, electric cabinet, and stainless steel frame.
Two third space of the octagonal vessel is filled with material to begin operation. Due to the octagon shape particles revolve around walls and move to the constricted areas during the process. This consequently produces a homogeneous mixture without leaving uneven particles. This mixer is compatible to free flowing powders, abrasives, flour, make-up items and drugs etc.
Bin Lab Mixer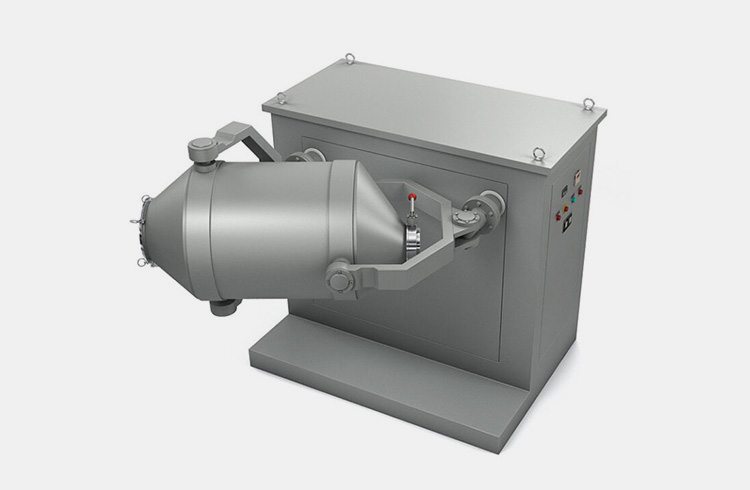 Bin lab mixer is another type of lab mixer employed to carry out the function of mixing bulk powders and solid particles. Its structure is customizable and come in various shapes and sizes with necessary tools for blending, controlling and holding bin vessel.
It starts blending when powders or granules are entered into bin. The dust-free blending of particles is done inside the mixing bin.
Bin lab mixer is ideally recommended whenever there arises problem of material accommodation. Therefore, its area of application is broad enough which encompasses agricultural, food, herbal and medical sectors.
Plow Mixer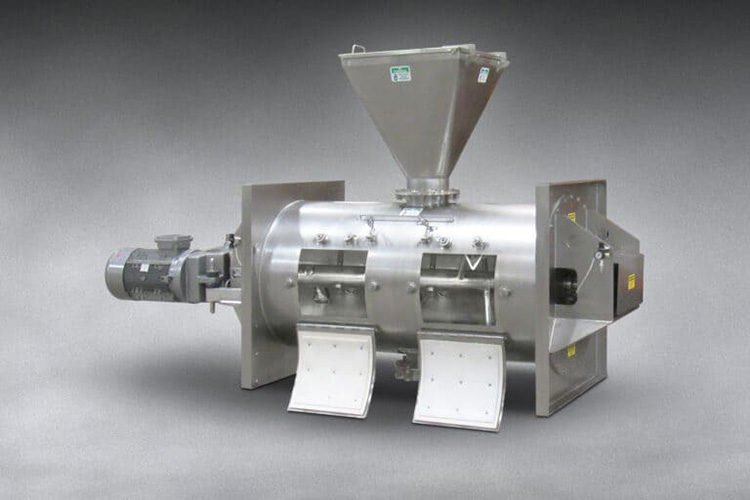 A plow mixer is one of the robust pieces of equipment employed to deal with heavy-duty crushing and mixing. It is integrated with advance features of large mixing plot, dual product chamber, motor and a hopper.
The high strength agitator blades come into force when loaded hopper starts releasing material through outlet valve. The material is processed by tulip- shape intensifiers until uniformity level is reached. This plow mixer can handle both solid and oily products including plastics, chemicals and medicines.
Ribbon Lab Mixer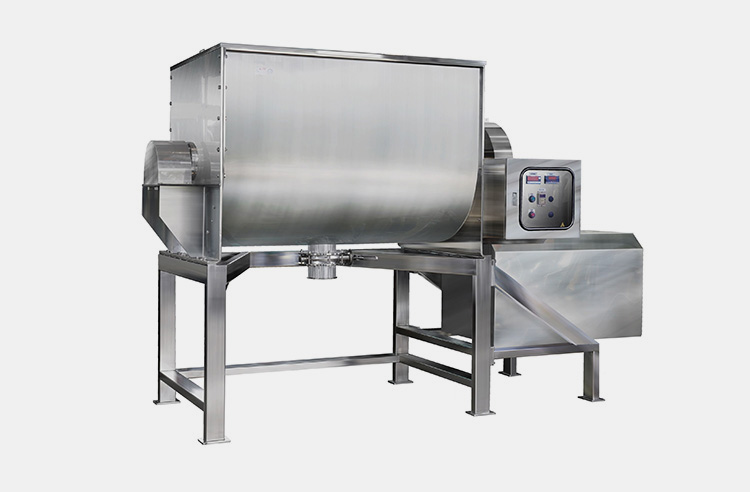 The ribbon lab mixer has thin, flat ribbon-shape blades and several blockages whose consistent rotation ultimately makes the perfect blend of ingredients. This mixer is highly sanitary restricting cross contamination and pollution. It is capable of mixing granules, powders and beans etc.
Paddle Lab Mixer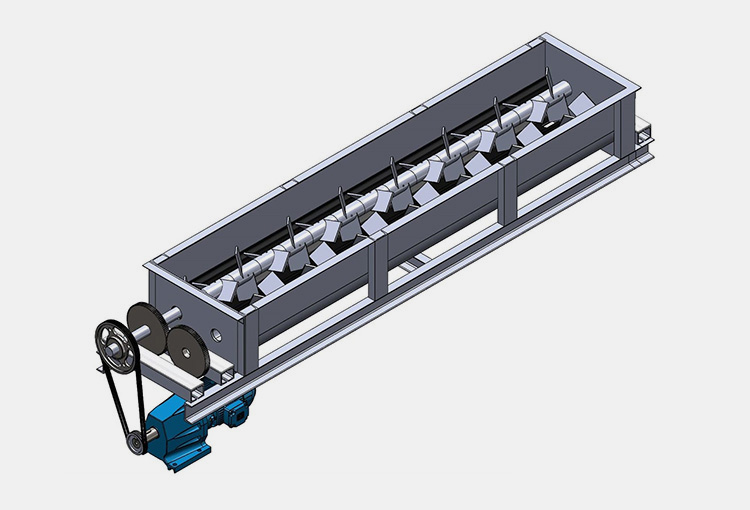 A paddle mixer is also known as a flat beater due to its structure. It carries out the function of mixing by pulling material through a bowl while at the same time, allowing some of the ingredients to pass through narrow holes.
This process is done on less frictional energy because of low punch points and resultantly the same level of mixture is achieved. It can be utilized for fragile and heat sensitive materials.
High Shear Mixer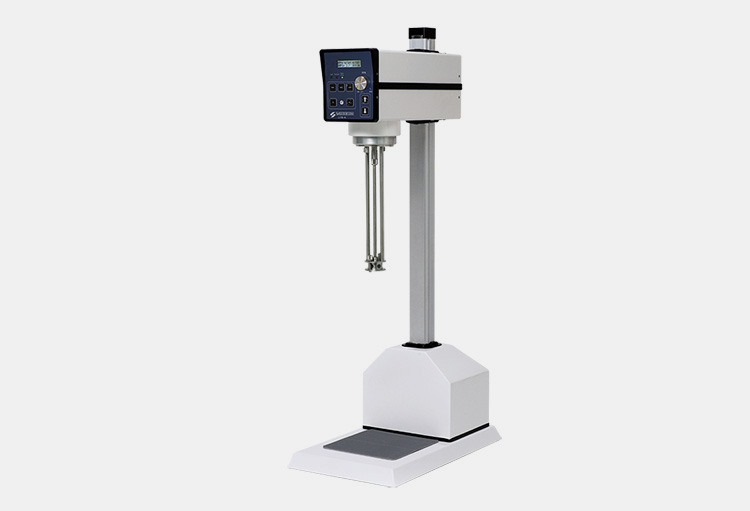 This multi tasking mixer is ideal for mixing, emulsifying, disintegrating and homogenizing. With extreme flexibility, its performance is beyond other machines. It simply works by drawing the product into its center, driving ingredients through intense hydraulic shear, and finally expel them towards sides of the vessel. This high shear mixer reduces mixing time by upto 90% and suitable for wide range items.
Vertical Screw Lab Mixer
With conical vessel and vertical screw, this mixer run by movement of the screw agitator in its own axis, while creating turbulence in vessel's periphery. It can attain high level of mixing and thus ideal for small to large quantities of dry ingredients and pastes.
Screw Blade Lab Mixer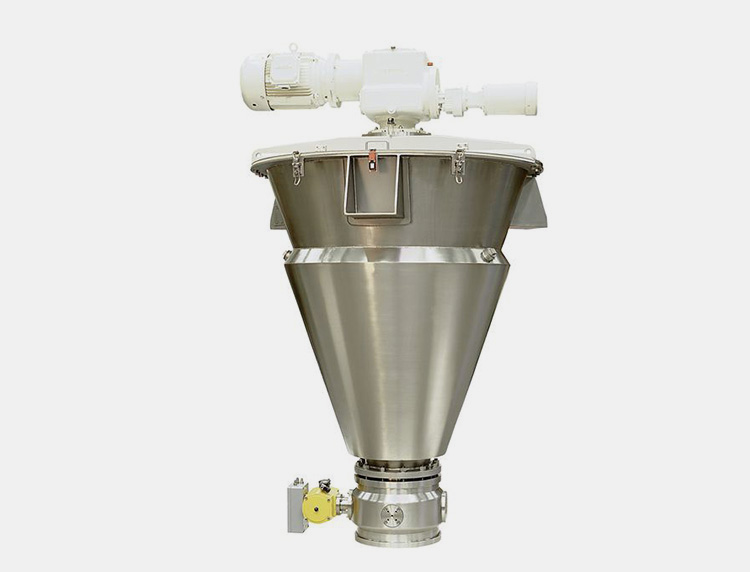 An effective mixer with blades is more efficient than straight screws. Its motor is attached upside mixing vessel that exerts more pressure over blades to mix, dissolve and disintegrate the particulates by non-stop blending. Eventually, the process come to an end with providing desired solution. It has been applicable to granules and powders from the pharmaceutical, food and cosmetics industries.
Impeller Blade Lab Mixer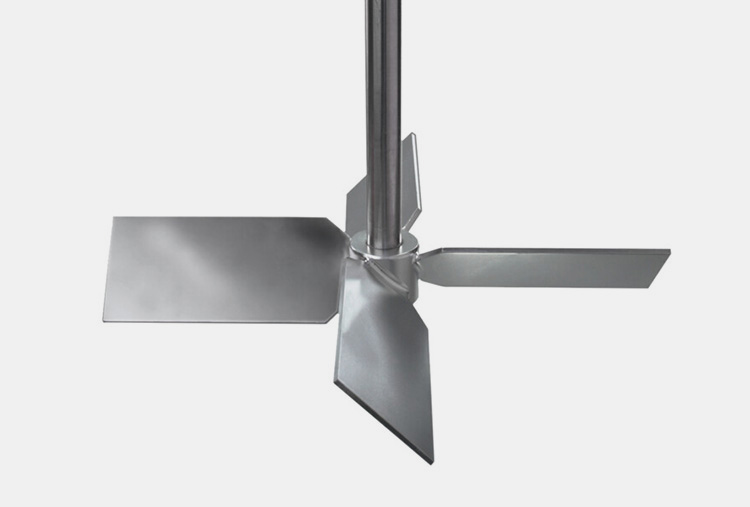 Impeller blade lab mixer is designed to produce high quality dispersion and homogenization through ultra-fast shearing impellers. These blades cut down the size of particles to the lowest and merge different ingredients together. They are suitable for materials with low viscosity and suspension solutions.
Anchor Blade Lab Mixer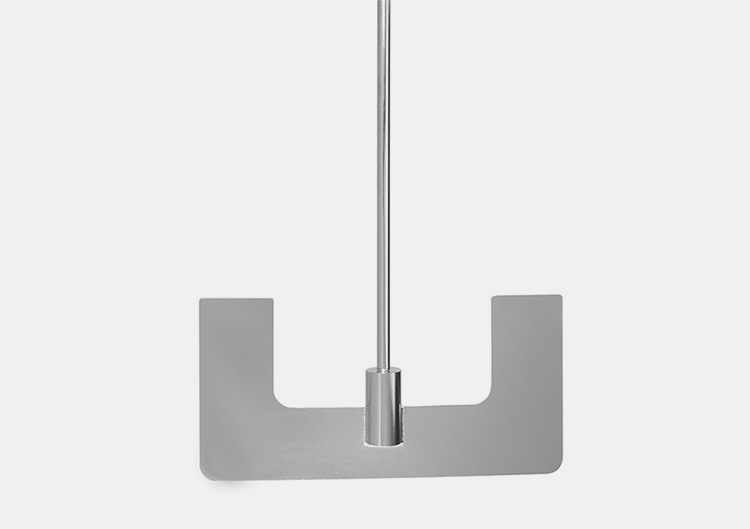 Mixer with an anchor blade is effective for stirring liquids of diverse viscosities together. Its main structure is similar to the standard stirrer lab mixer. The fast edges on dual sides efficiently create revolution inside liquid containers and give admirable results by fully transforming different substances into single mixture. Oils, chemicals and solvents can be processed by this type of lab mixer.
Threaded Blade Lab Mixer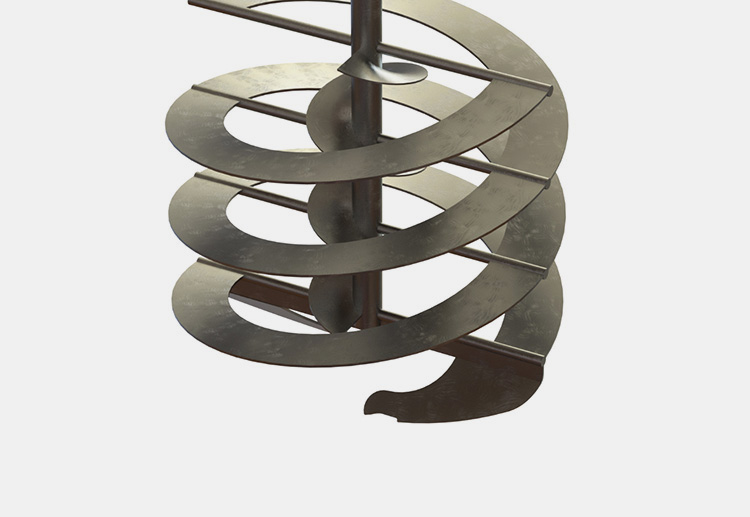 The threaded blade lab mixer has a complex shape which makes the survival of thick and plastic fluids difficult. Therefore, making them surrender faster in form of free flowing fluids. These types of lab mixers are ideally recommended for the pharmaceutical industry, beverage industry and chemical industry.
6.How Does Lab Mixer Work?
Similar to components, different lab mixers work on different schemes of action. In the below descriptions, you will to know them separately:
Part A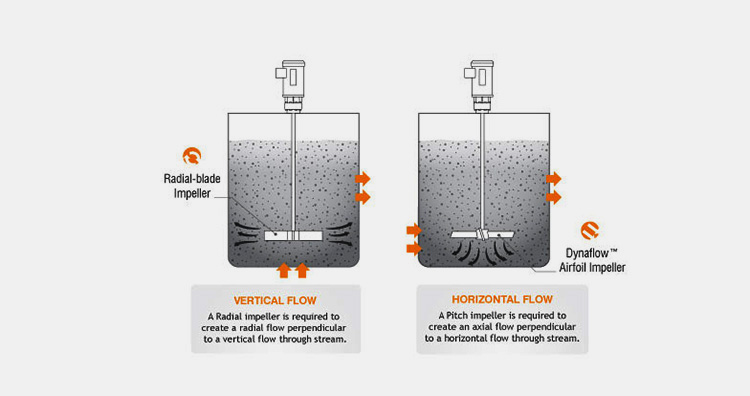 This group typically includes all the lab mixers which have emulsifying tanks usually used for mixing food products and pharmaceuticals etc. Such lab mixers work on the following steps:
Firstly, the mixer is checked, to see if all parts are working properly and the pot is clean. Then operator load the tank with either solid, liquids or a mixture of both.
Now, the basic setting for the mixer is communicated to the machine through a PLC touchscreen display. Once, it gets done, the user will simply start the mechanism and wait for completion.
During the process, impellers and mixing paddles continuously move into rotary motion and cut down the shape of particulates to the lowest size. While at the same time, the material present inside the pot is well crushed and well mixed. Finally, when the desired level of viscosity or mixing is achieved the mixer gets a stop, and a solution is taken out.
Part B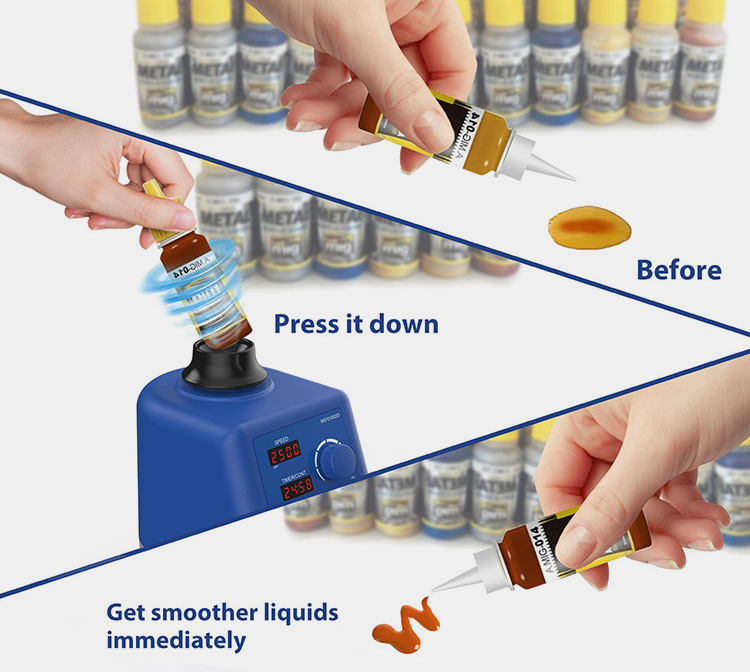 This category encompasses digital vortex mixers with easy working procedure explained below:
The process of mixing begins when user places the bottle, testing tube or any container over the head of the mixer.
Now, when the mixer is powdered on, high speed centrifugal force is generated inside the mixer head which is further transferred to the linked cup or bottle. This rapid transmission of motion mixes the content of an object in the best possible way.
When desired level is reached, the mixer is switched on and object is discharged.
Part C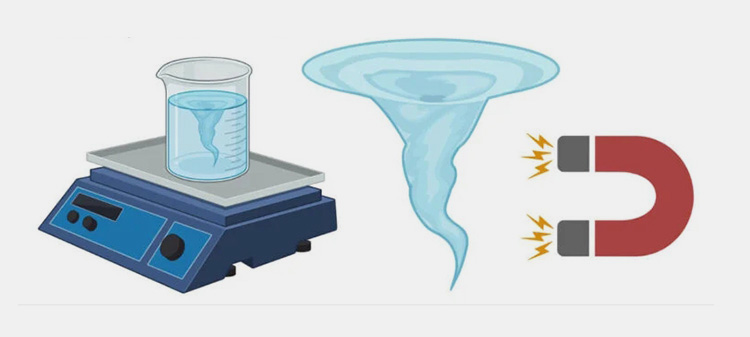 This part includes the working mechanism of a magnetic lab mixer as under:
The process of magnetic lab mixer is a bit different from other types of mixers. Here, a magnetic stirrer is put inside the liquid container which is placed over the mixer.
The mixer generates a magnetic field in opposition to which the stirrer repels the like charges, while as, catch, unlike charges. Consequently, a cyclone is created inside the liquid container and mixing process occurs.
7.Lab Mixer, For Which Products?
There is a large list of products for whom you can use lab mixer. They are shown below:
Cosmetics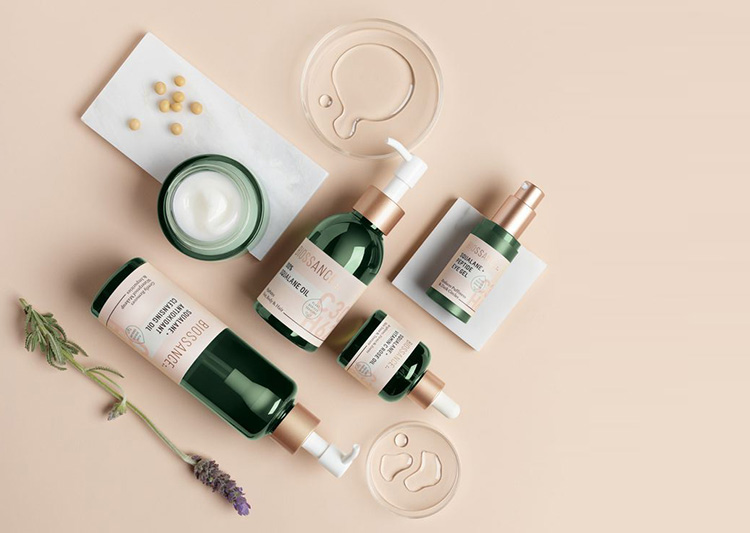 All types of cosmetics including foundation, cream, lotion, shampoo, sanitizer, and nail paint are perfectly eligible to be processed by a lab mixer.
Chemical Formulations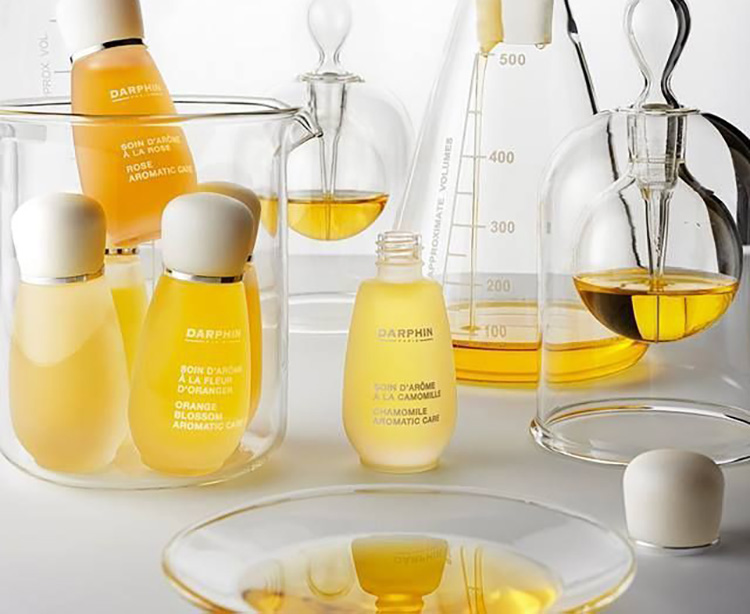 It is hard to make homogeneous chemical formulations without using lab mixer, as some chemicals remain undissolved until they are well mixed by a lab mixer.
Medicines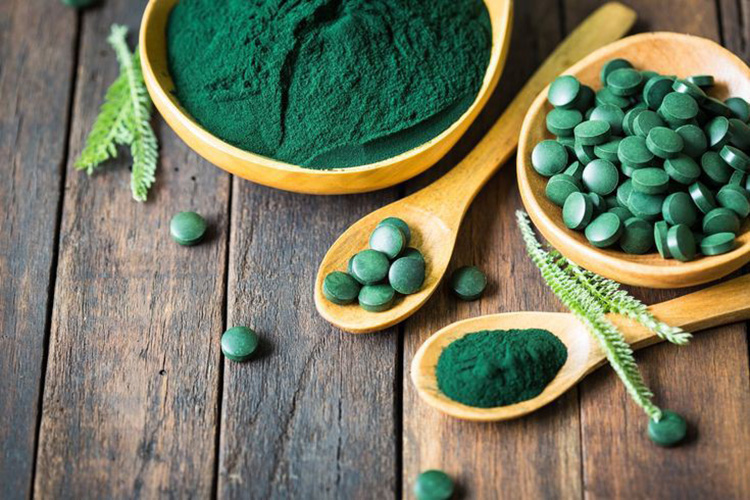 Whether is it the mixture for tablets and capsules or syrups, vaccines and injections, lab mixer is well qualified to perform this task.
Dyes and Paints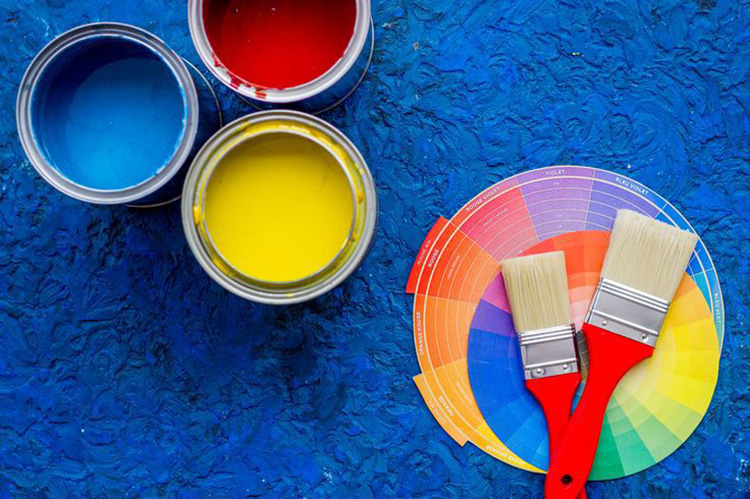 Dyes and paints are the products of multiple soft of hard compounds including pigments, resins, solvents and other additives. For perfect mixture of these items, lab mixer is the best suitable.
Oil and Lubricants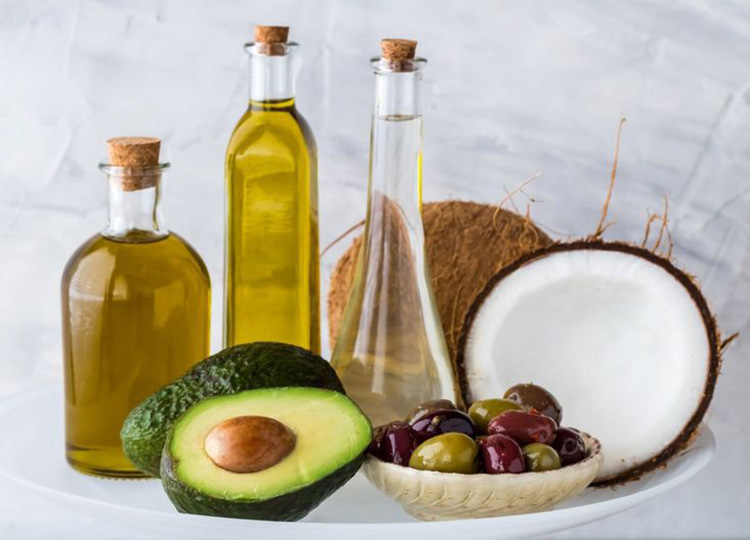 Both oil and lubricants are undeniable necessities of modern day lives, therefore, their production is key concern for manufacturers. Here, lab mixers are used for testing and making of cooking oil, engine oil and lubricants etc.
Milk and Juices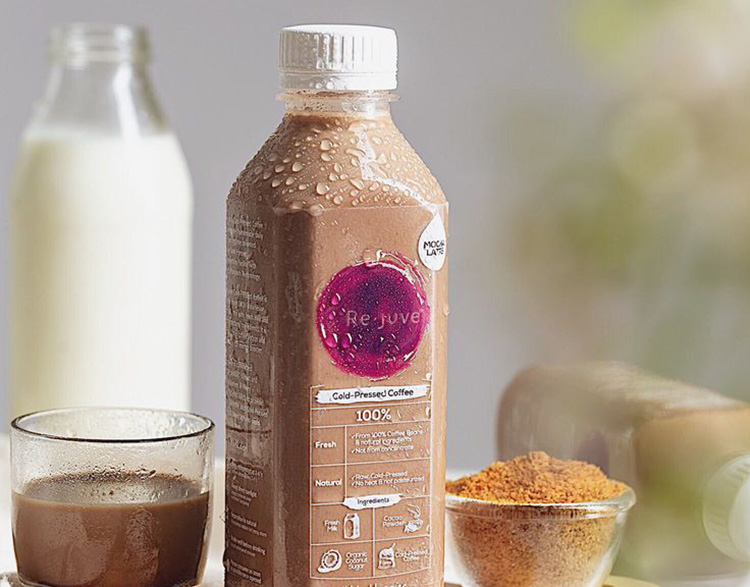 For making packed milk, juices and milk shakes they are passed through a research phase, while adding inactive ingredients for preservation. This is where a lab mixer can be used.
Sauces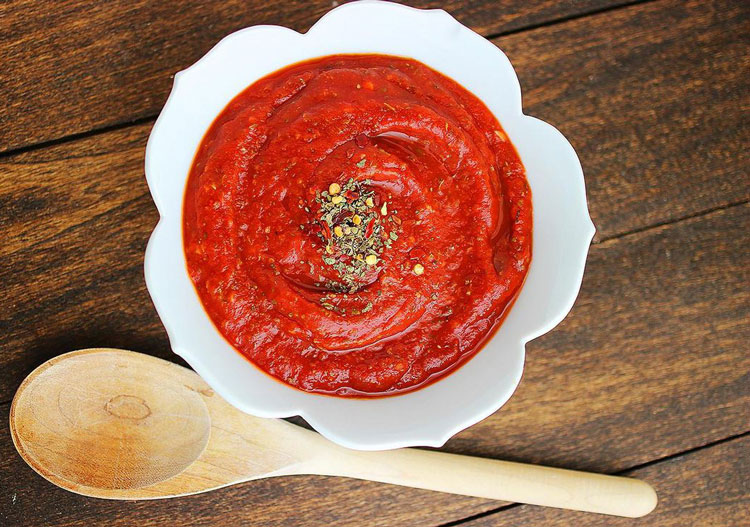 Lab mixer is highly effective for processing sauces with different viscosities among which prominent include chili sauce, ketchup, mayonnaise and herb etc.
Herbs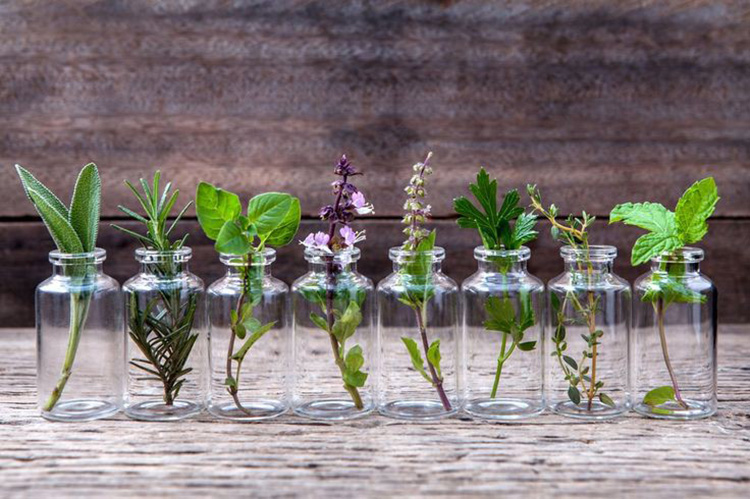 Herbs are used on large extent for various purposes both in liquid and powder form. Thus, a lab mixer helps in mixing soft to hard herbs.
Baking Products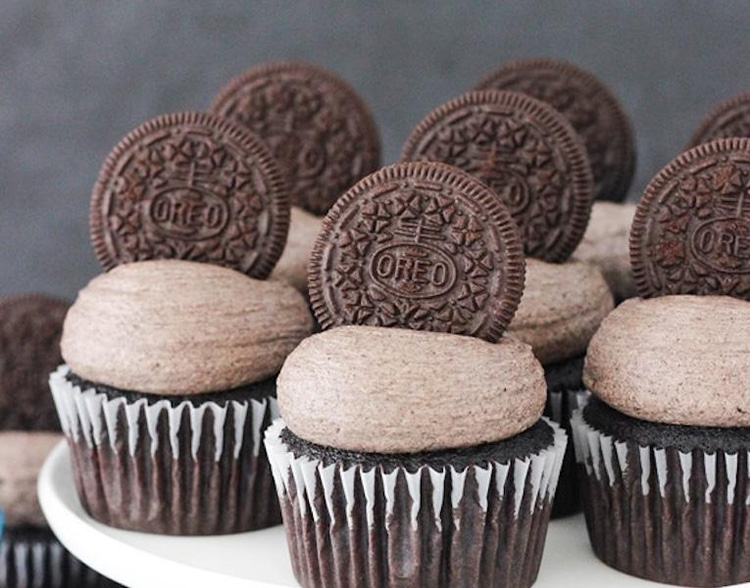 Lab mixer can effectively mix the batter slurry for baking cakes, breads and cookies.
Sweets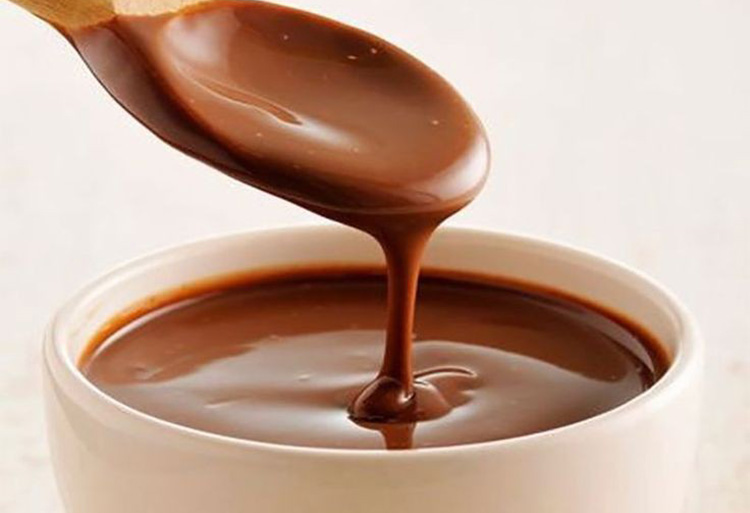 Number of sweet products such as chocolate, honey and glucose can be better processed by a lab emulsifier.
Powders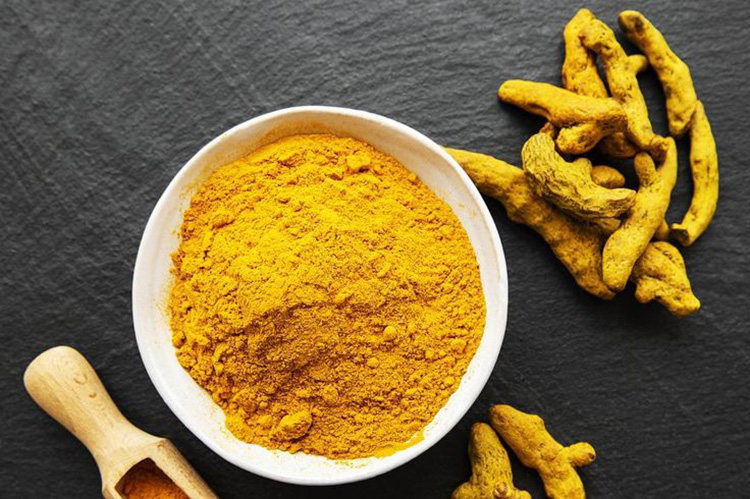 Lab mixer can be used to mix a variety of powders including milk powder, cocoa powder, coffee and condiments.
Pulses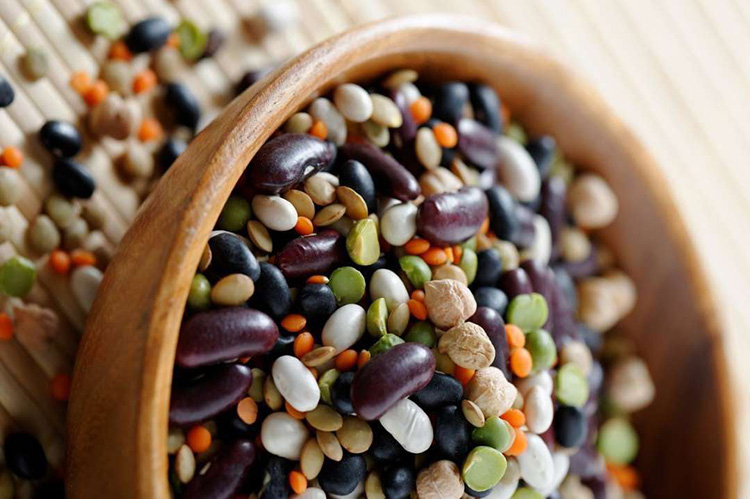 As certain types of lab mixers can perform heavy-duty task of crushing hard material, they can be utilized for pulses, grains and dry fruits etc.
8.What Is the Limitation of Lab Mixer?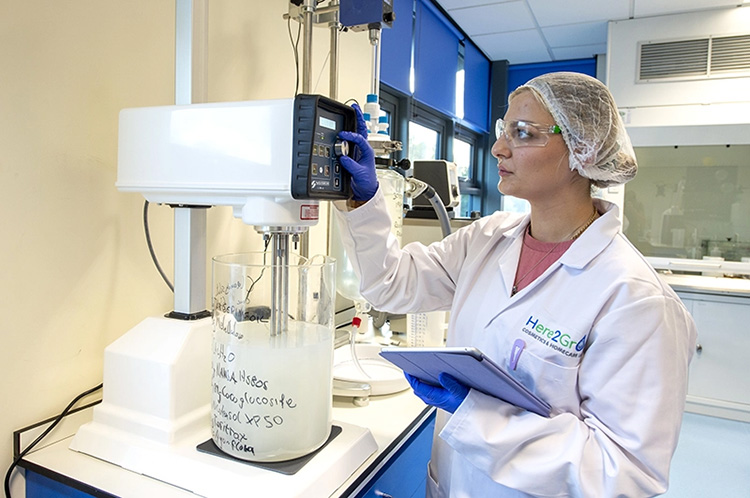 Lab mixer is large equipment with great benefits, but it has also some limitations or disadvantages.
| | |
| --- | --- |
| Risk of Cross Contamination | The first and foremost disadvantage involved with a need of thorough cleaning after every use. The equipment should be cleaned after every use. Otherwise, the residue will stick with container and cause problem afterwards. |
| Not Suitable For All Materials | This Machine mix in all possible dimension ways yet it cannot mix ultra-fine powder with main powered. As it is continuously moving so it will destroy the powder structure. In addition to this,  it cannot mix solid with solid or in some cases liquid –solid dissolution is difficult. |
| High power usage | Lab Mixer is heavy in weight so consume lot of energy to perform its function. Some lab Mixer are gravity lifted as it is located above ground for its free movement, hence require more energy to perform. |
| Time Consuming | It is fixed machine with one end for material to exit, equipment start-up load is particularly large. It consumes electricity more than any other lab mixer. In addition to this it takes time to work properly. |
| Need physical energy | Lab mixer is part of almost every laboratory around the globe, even though it has some limitations. It required physical involvement so for longer time period it can be tedious after continuous use. Individual has to be holding the tube while it performs its function. This process is tiring. |
9.What is Difference Between Lab Mixer and Centrifuge?
| | |
| --- | --- |
| Lab Mixer | Centrifuge |
| The lab mixer makes the liquid to spin inside it or in tube. | In centrifuge tubes are hang at one place and rotator moves |
| The main function of lab mixer is mix, stir, or blend substances together. This mixing makes homogeneous mixtures of liquids, powders and solids. | While centrifuge is primarily used to separate substances based on their density. It has. The force of gravity causes a pull to the material present inside the tubes which is also called centrifugal force. |
| Lab mixer rotates a cup and mixes the amount present in a tube properly. This phenomenon creates splashes and the some material stick to the walls. |  The force of attraction brings everything at the bottom of tube and arranges them according to their weight, the heaviest go to the bottom and lightest will remain at top of substance moreover, and nothing remains sticks to the wall. |
| | |
10.What is the Safety Measure of a Lab Mixer?
Use of PPE

 

All types of lab mixers stir the material inside them so one has to be very careful in handling the tubes and mixer. Most importantly always use hand and eye protectors like gloves and goggles called as PPE (personal protective equipment). Do not reach into the mixing container while the mixer is running.
Handling hazardous substances

 

If any hazardous substances is there to mix a sealed container should be used. The machine should also be regularly checked, make sure that cup/rotator is securely attached before use. The container should be leak free.
Electrical Hazards
If there is any liquid to be stir, we known that electricity and liquid is a dangerous combination, for this take extra precaution for spiling or splashing ensure all the electrical connections and cables are well connected and that there are no lose wires.
Environmental Protection
Do not use the mixer where there is a danger of explosion. It will ignite fumes from petrol, or gas cylinders, or solvent vapours in the air. The protection of other people from noise and dust is also necessary, for this put a sign to keep them away.
11.What are the Technical Problems And Solution Of the Lab Mixer?
All machines can go through technical problems. Lab mixer has physical work to do so it can face following problems.
Problem
Solution
Motor Problem: Motor of Lab Mixer can stop working due to electricity problem. There can be any problem in motor
Always check the main switch before opening the machine. Examine the motor for any loose connections or damaged wiring.
Sound production: The machine can start producing weird noise while performing the task.
One solution can be to lubricate the machine parts.
Shaft Misalignment: It can be problem, wobbling of shaft impose difficulty in handling and mixing of material that can leads to inefficient mixing or potential equipment damage.
A better solution to this is to call the manufacturer or a technician to fix it. Check for any loose screws or fasteners and tighten them as needed.
Overheating: Another technical problem much worker face is overheating. The motor become extensively hot during operation
.  To avoid this make sure the Lab Mixer is not over loaded or over used.
Container or Sample Compatibility: container leakage is normally faced. The lab mixer is not suitable for the container or sample being mixed, causing spillage, leakage, or inadequate mixing.
Solution to this problem is ensuring that appropriate container is used in lab mixer. The container should be properly sealed and replaced if continue to spill mixture
12.What To Consider When Buying Lab Mixer?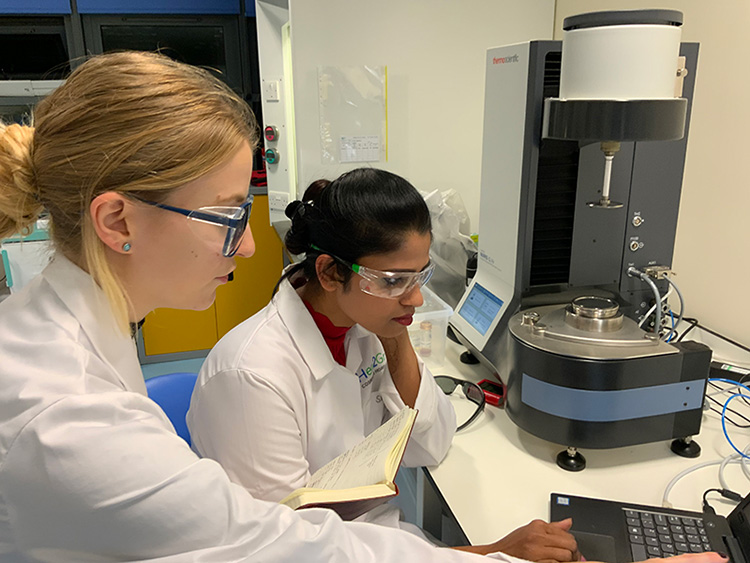 If you are buying a lab mixer for the first-time following things should be kept in mind before going to purchase it.
| | |
| --- | --- |
| Demand and Need | Choose a mixer that fits perfectly for the performance and specifications that to be met for lab's needs. If you have a larger material to mix you should buy big Lab Mixer. One should also consider the container capacity, speed range and viscosity. The fundamental consideration is volume that strong indicator which mixer size you ought to have. |
| Heat Tolerance | Note the temperature of room and experiments because different materials exhibit different properties that the allowable temperature limits of the product. If your working environment is hot always buy heat resistant lab mixer. |
| Perfect for Regular Use | Always check the durability of product and keep your budget in mind It should be  able to withstand regular use in a laboratory environment. Consider factors such as corrosion resistance and robustness of the motor and mixing components. |
| Easy to use | The ease to use equipment is very necessary while making a purchase. A good lab mixer that is user-friendly and easy to use. The machine should have learning manual so that worker can be trained easily. The lab mixer should be easy to handle and the environment safe. |
| Choice Of Company | When buying a lab mixer chose a company that provide good manufacture support and the product should have warranty for the specific time period.  For this purpose, always check company history and reviews. |
Conclusion
A lab mixer provides an excellent tool offering reproducible mixing outcomes. Once the optimal mixing parameters are established, lab mixers can consistently replicate the same mixing conditions. It contributes to the development and production of safe, effective, and high-quality pharmaceutical products. We hope this comprehensive article has helped you in determining the right selection of lab mixer. Want to Purchase? Please Contact our Experts now for more information.
Don't forget to share this post!
Bin Mixer Related Products
CONTACT US
Tell us your raw material and project budget to get quotations within 24 hours.
WhatsApp Us: +86 189 7157 0951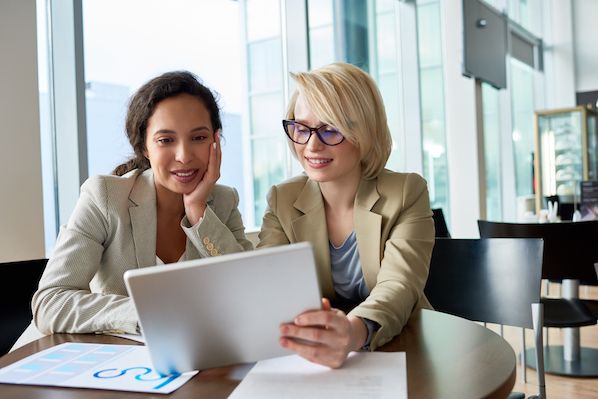 Want the best price & newest pharmaceutical machinery buying guide,tips and trends sent straightly to your box?Sign up for Aipak's monthly newsletter,we're free for your consultation and Offer you the most suitable solutions!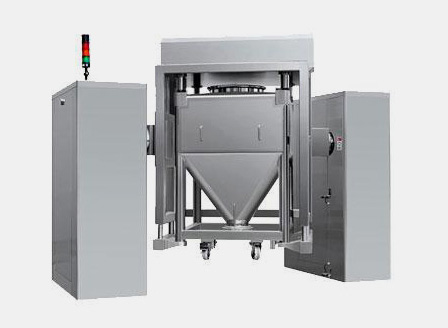 Tell us your material or budget, we'll reply you ASAP within 24 hours