KZL Series High Speed Granulator
Widely used in pharmaceutical, chemical and foodstuff industries with good effect, KZL serise high speed granulator has rationally designed sieve and link and can crush a block of fragile material, besides, it can crush and filtrate solid particles and grind large block with special sieve and friction sieve and link in accordance with principle of centrifugal force, and it can substitute for swing granulator.
The machine is suitable for the smashing and arranging of granules in pharmaceutical, chemical pigment and fodder industries. The shape and specification of granules are varied from different process and equipment. Those granules can be formed into ones into ones with almost same size and specification after treated through the machine.
The machine is made of stainless steel with surface polished, easy to dismantle and assemble as well as clean.
                                                   Get in touch with an expert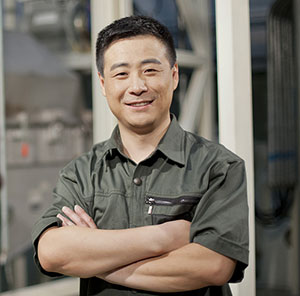 We´re looking forward to find the suitable solution for your product. Please contact:
Andrew Yang
Engineer Director
Phone: +86 189 7157 0951
Granulator Machine Related Products
Granulator Machine Related Posts
Granulator Machine Related Videos