Model W Series Double Taper-shaped Mixer
With similar functions to those of V type mixer, this machine is applicable for pharmaceutical, chemical, foodstuff, feed, pigment and electronic trades etc., lt has remarkable effect in mixing powders and particles with relatively good fluidity. With the each Index reaching the standard of same kind of foreign product, its barrel is made of stainless steel, which is polished both inside and outside, featuring beautiful appearance and easy operation.
This machine can rapidly mix such materials as easy clot and with certain water content, having fast mixing speed and good mixing effect. Inner of this machine is of new type sealing structure, during mixing, it is free of pollution, with simple structure and convenient operation and maintenance.
                                                   Get in touch with an expert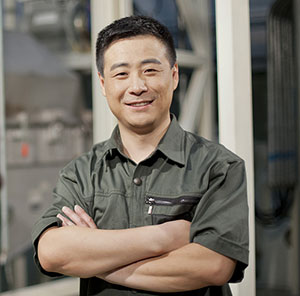 We´re looking forward to find the suitable solution for your product. Please contact:
Andrew Yang
Engineer Director
Phone: +86 189 7157 0951
Bin Mixer Related Products